Love Louis Vuitton? There's many different styles of Louis Vuitton bags out there, today I'm sharing 13 of the most popular Louis Vuitton handbag bags! When thinking about the perfect designer handbag, there are a few things that come to mind.
First is quality. It's no secret that luxury handbags are quite the pretty penny, and there's almost always a reason for this.
Fine leathers, stunning hardware, and an exceptional attention to detail and craftsmanship all go into what makes these bags special. With a great designer bag, no expense is spared in order to craft the perfect product.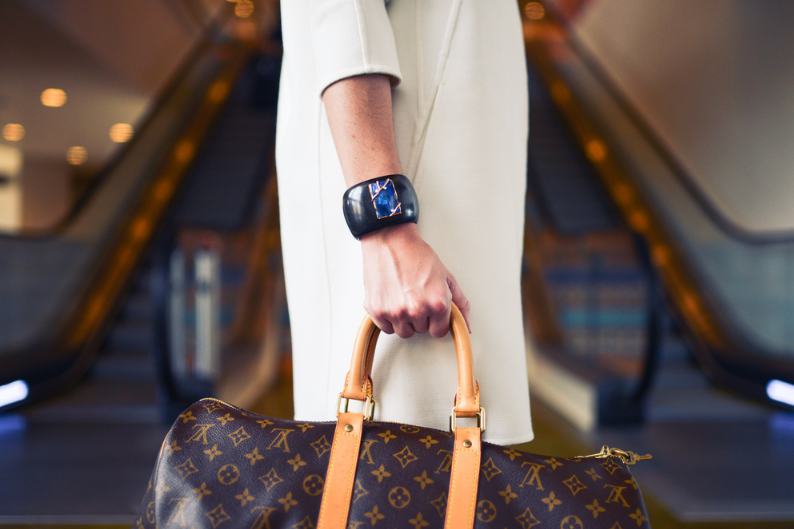 Next is timelessness. Once you've decided to splurge on a pricey handbag, you'll want to get your money's worth out of it.
The most iconic luxury handbags are the ones that have stood the test of time with their classic elegance and durable materials. Like a fine wine, the ideal bag only gets more beautiful and special with age.
With these aspects in mind, it's easy to see why Louis Vuitton handbag styles have been considered one of the blueprints of luxury handbags for over a century. Few brands have had the staying power and influence on the fashion world today like this iconic French fashion house.
In this post, we'll be exploring the history of this brand and what makes their most popular designs so special.
The Brief History of Louis Vuitton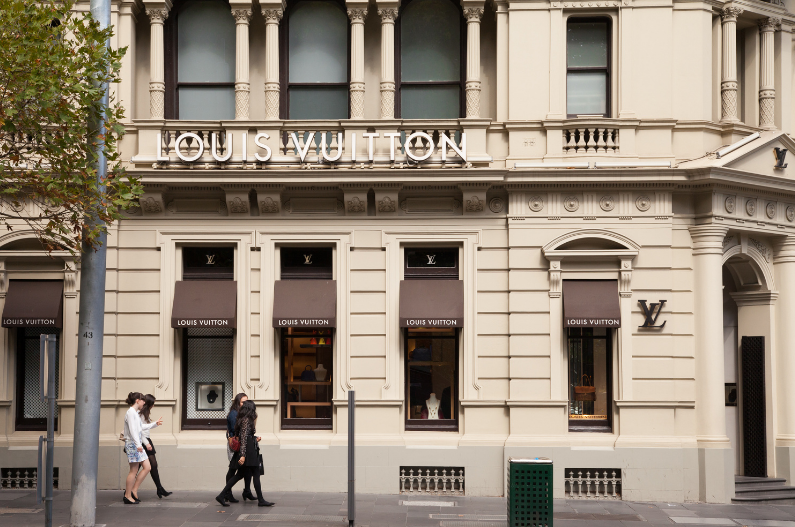 After honing his skills for trunk-making at his apprenticeship in Paris, Louis Vuitton opened his first workshop in 1859 and quickly became a success in the highly specialized world of leather goods.
His designs were revolutionary for the time, creating an ingenious closure for his trunks and turning them into real treasure chests.
From there, Louis Vuitton continued to expand and, eventually, reinvent the women's handbag, prizing convenience and compact style in his designs.
Since those early days, the Louis Vuitton brand has continued to define the ideal luxury handbag and has released dozens of innovative and chic styles.
13 Most Popular Louis Vuitton Handbags & Purses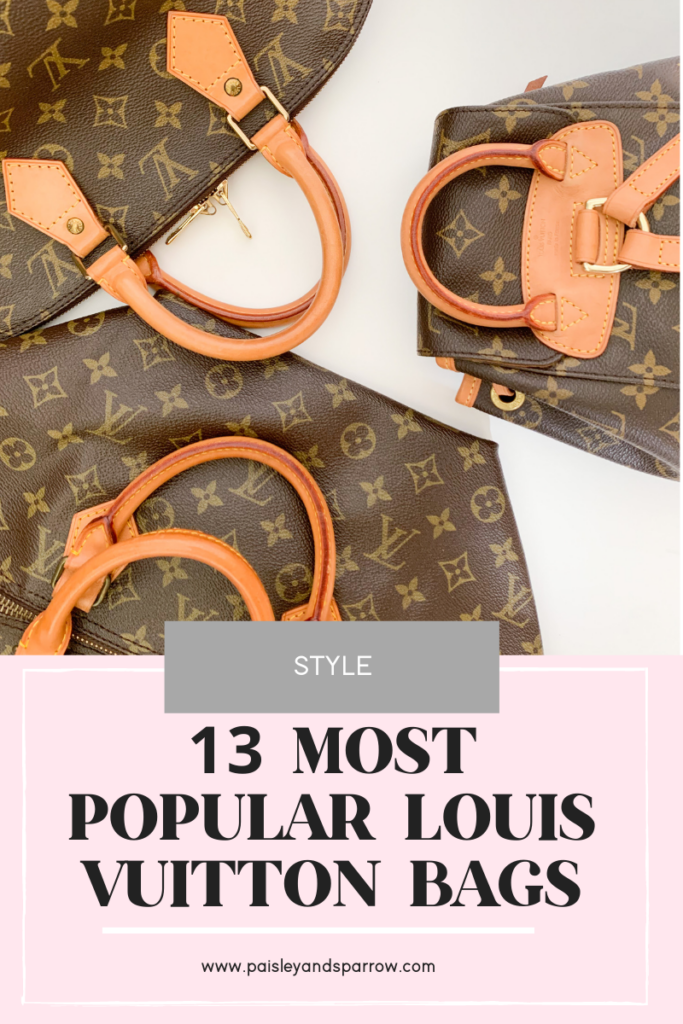 This post may include affiliate links which means I may earn a small commission if you shop using the links below at no additional cost to you. Paisley + Sparrow is a participant in the Amazon Services LLC Associates Program.
Now let's get into some of the most popular Louis Vuitton bags of all time!
1. Louis Vuitton Neverfull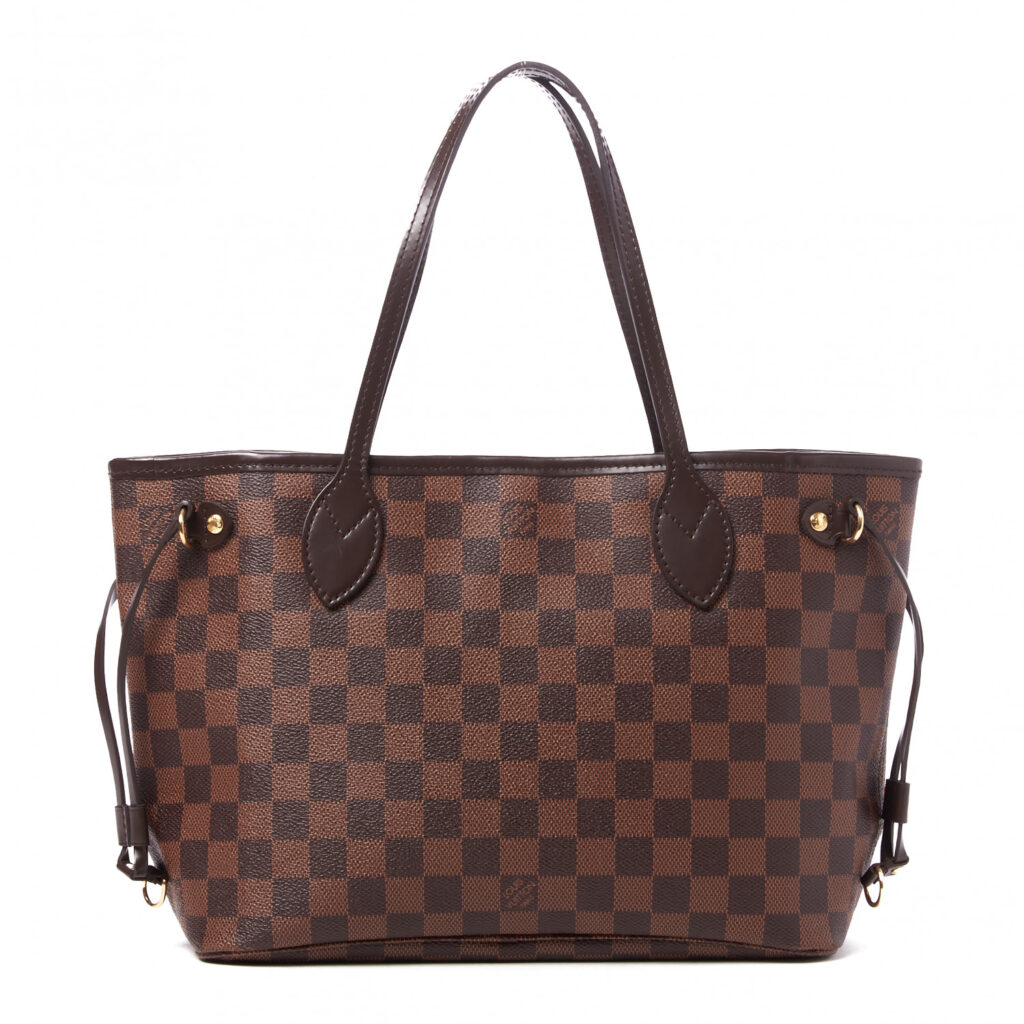 Image via Fashionphile
With the immense popularity of this style, it's hard to imagine a time where there wasn't a LV Neverfull on the arm of women everywhere. But this iconic style was only released in 2007, seemingly becoming an instant classic.
The large, open size of this popular bag makes it perfect for just about every use, from work to travel. The side laces make it easy to transform this bag into a more structured shape that's ideal for security and ease of use.
One of the most interesting parts of this classic Louis Vuitton Neverfull bag, and one that's not known by many, is that these bags are also completely reversible! Most Neverfull bags has a red striped vintage-style interior that's perfect for adding a pop of color to your look.
Shop Louis Vuitton Neverfull on Fashionphile
2. Louis Vuitton Speedy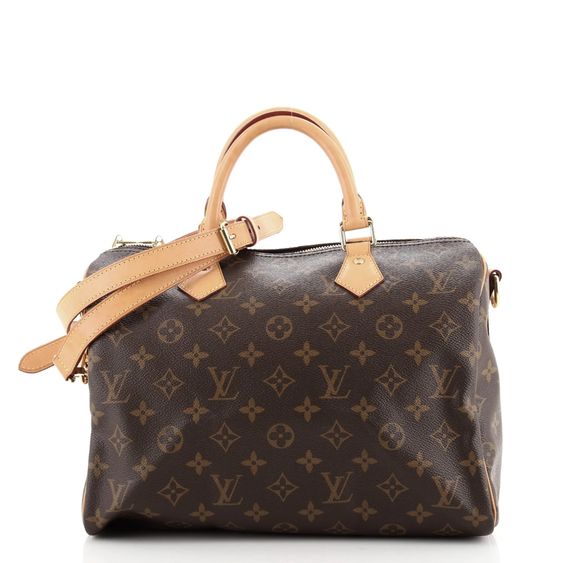 Image via Rebag
If there's one style that Louis Vuitton is known for, it's without a doubt the classic Speedy. Originally released in 1930, these bags were designed in response to the advances in public transportation.
Closely packed crowds and long commutes called for a bag that was compact and lightweight, yet large enough to hold all necessities. 
The Speedy comes in different sizes, from the small and convenient Speedy 25 that's perfect for everyday use to the large Speedy 40 duffle bag. Since their release nearly a century ago, these bags have been released in many different patterns and variations of the brand's classic monogram pattern.
Audrey Hepburn and Sarah Jessica Parker are two celebrities who have been known to use a Speedy bag. Two styles they can be found in is the Damier canvas (the checkered look) and the iconic Monogram canvas.
Shop Louis Vuitton Speedy bags on Rebag
3. Louis Vuitton Keepall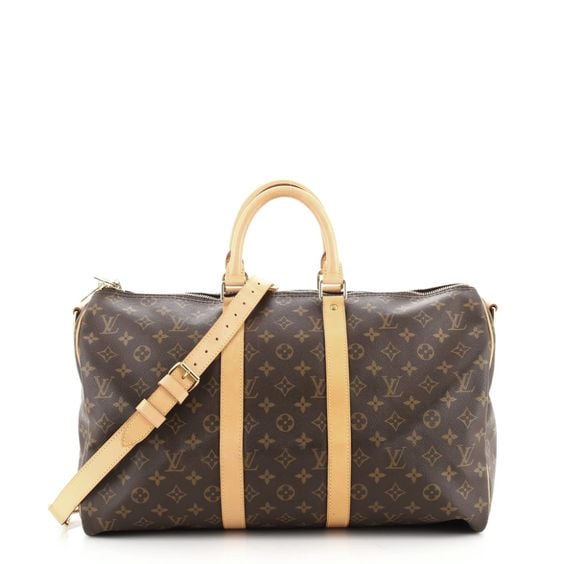 Keeping true to their heritage as luxury luggage makers, the Keepall was released in 1930 as a response to the changing travel habits at the time. Gone were the days of lugging around a heavy, cumbersome suitcase; this classic duffle bag was made to be lightweight, durable, and ready to go at a moment's notice.
Just like with many of these classic styles, you can find the Keepall in a wide range of sizes and colors, but the DNA of the classic style is still there. Each bag includes a luggage tag, padlock, and handle buckle that makes traveling in style a breeze.
Shop Louis Vuitton Keepall bags on Rebag
4. Louis Vuitton Pochette Metis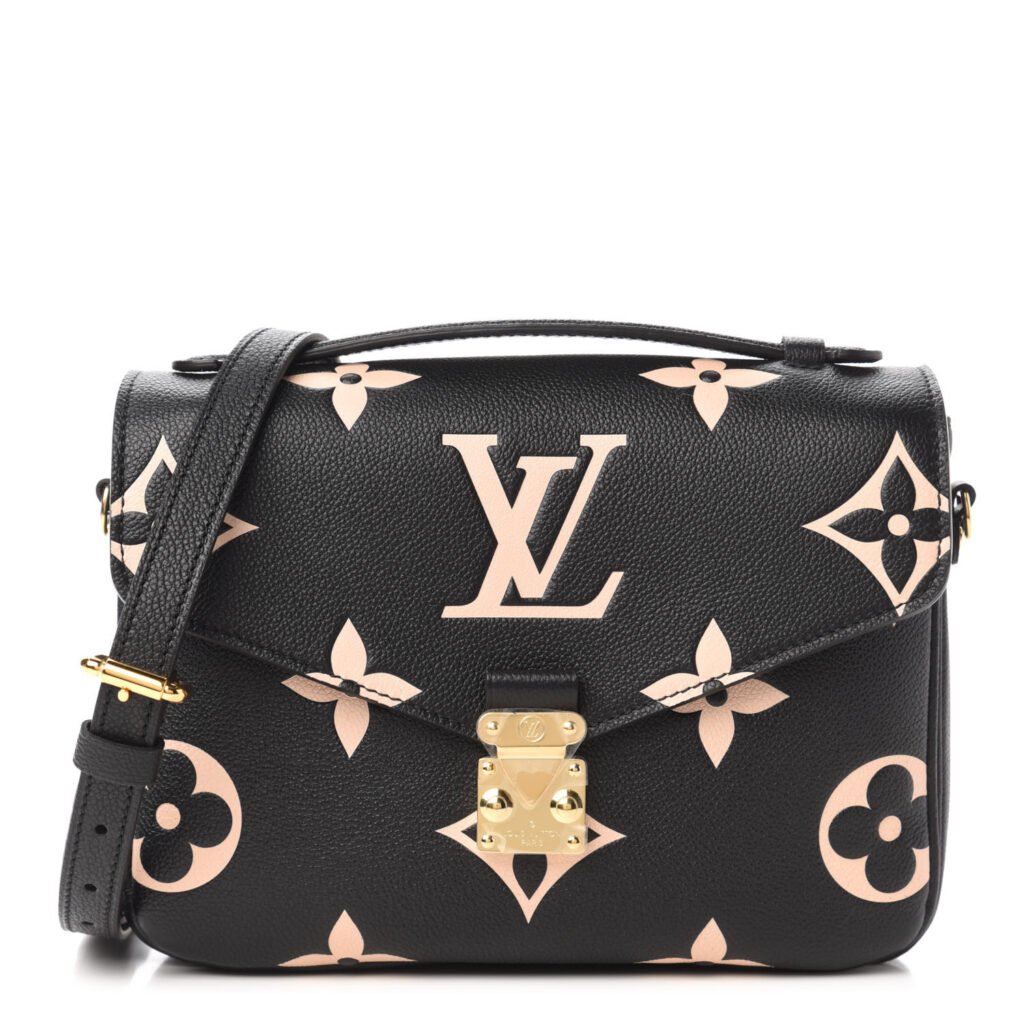 One of the most recent of Louis Vuitton classic bags is the Pochette Metis crossbody bag. Released in 2012, this bag became a hit in 2014 thanks to its popularity with celebrities, bloggers, and Instagram influencers.
In fact, it became so popular that it was incredibly hard to get ahold of this bag for some time, only further cementing its iconic status.
Thanks to its popularity, the brand has since released several variations of the Pochette Metis, including the incredibly popular Empreinte design. No matter which version you go for, this bag's classic satchel silhouette will ensure that it never goes out of style.
Shop Louis Vuitton Pochette Metis Bags on Rebag
5. Louis Vuitton Alma Bag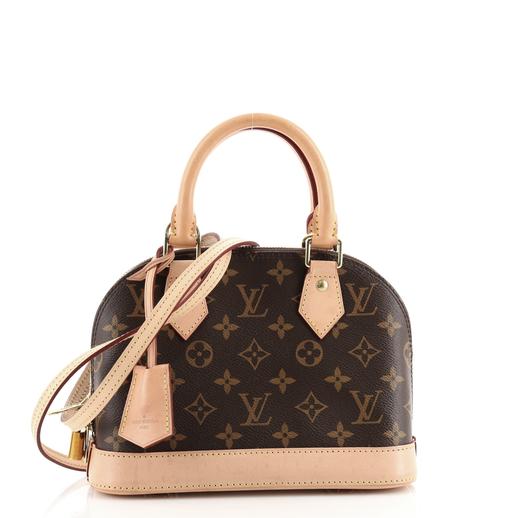 Designed by Louis Vuitton's grandson, Gaston-Louis Vuitton, the diminutive Alma bag is the second handbag by Louis Vuitton, released in 1934.
It's rumored that the Alma bag was originally custom-made for Gabrielle Coco Chanel in 1925 and only released with her permission. Whether this rumor is true or not, it's clear that the Alma is one of the most recognizable handbags in the world.
Inspired by the recent art deco movement of the time, the Alma's shape is known for its rounded, structured, and architectural design. In fact, the Alma is Louis Vuitton's most structural design, with its sturdy base and rolled riveted double handles.
These days, this Louis Vuitton is available in sizes ranging from the diminutive Alma BB to the more classic large satchel, the GM.
Shop Louis Vuitton Alma bags on Rebag
6. Louis Vuitton Noé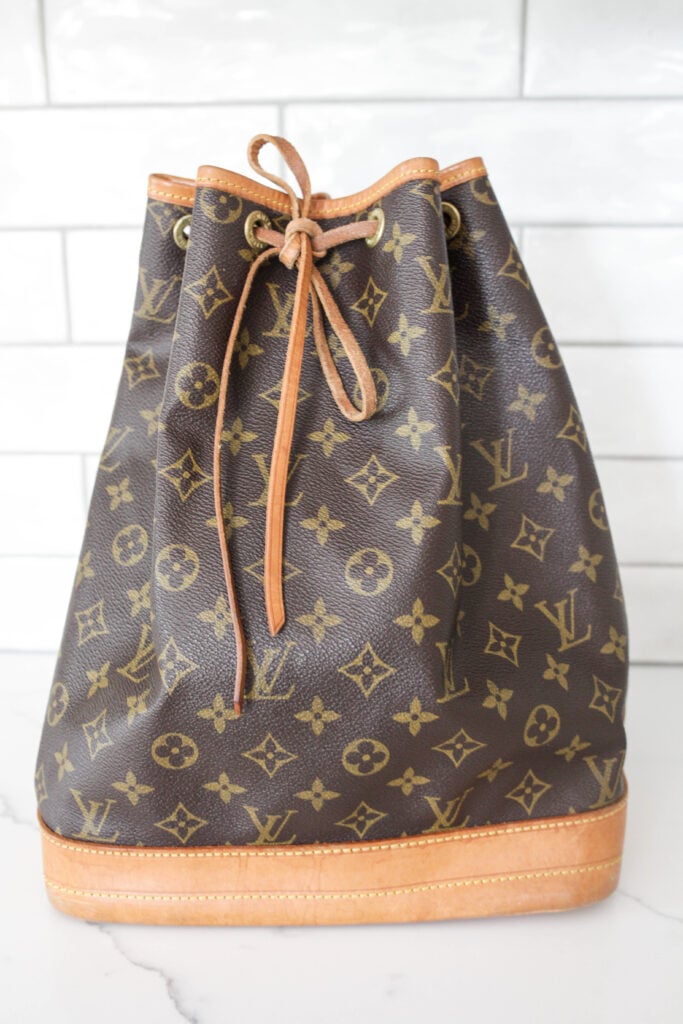 Bucket bags are now well-known for their unique shape and ease of access, but these bags weren't always so popular – at least until 1932 when Gaston-Louis Vuitton was famously asked by a champagne producer to create a bag that could transport multiple bottles of champagne without breaking the bottles.
The Louis Vuitton Noe bag is still designed in the same fashion; with its sturdy rectangular base and drawstring closure, modern-day Noes can still fit the same five bottles of champagne as earlier versions. Most Noe bags have an adjustable strap for easy carrying.
This bag also has the distinction of being the first bags to have the famous Louis Vuitton monogrammed pattern, created to ward off counterfeiters.
Shop Louis Vuitton Noe on Fashionphile
Shop Louis Vuitton Noe on Rebag
7. Louis Vuitton Petite Malle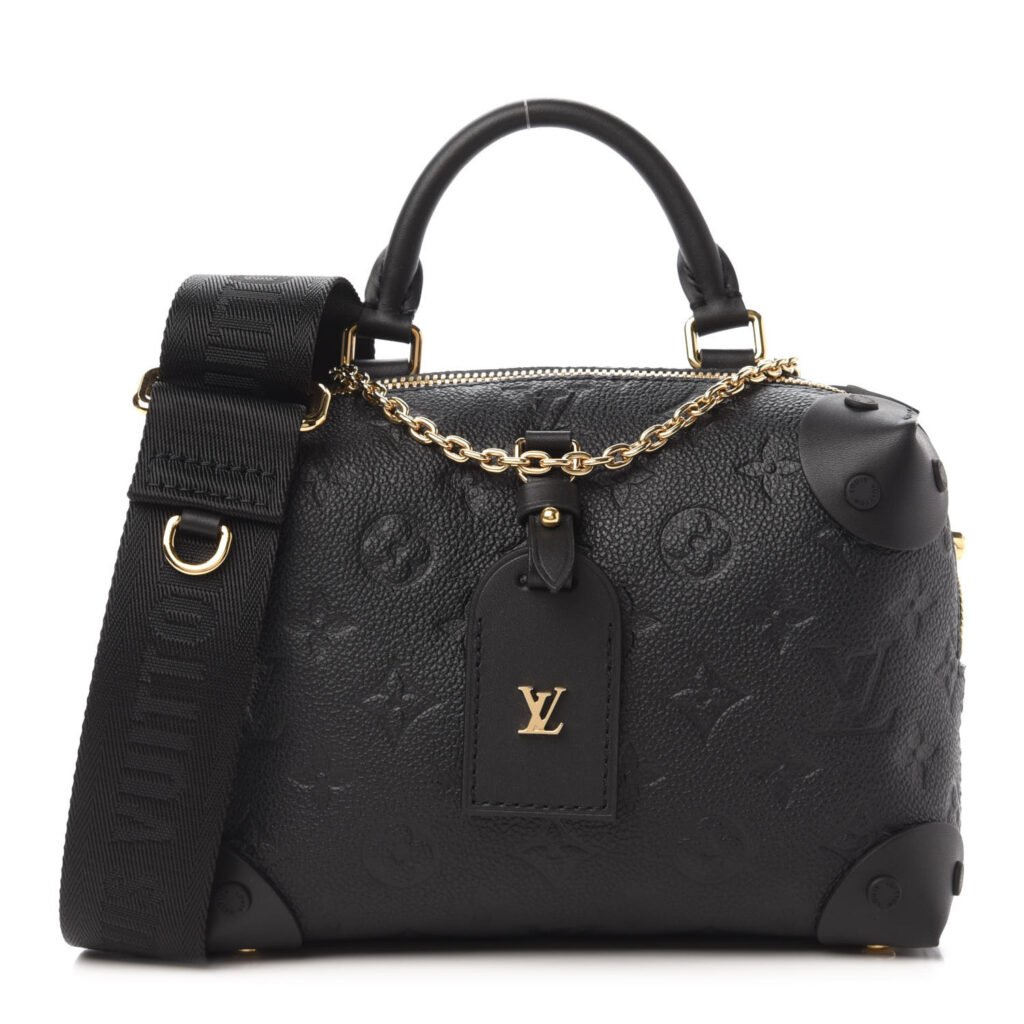 Inspired by the brand's beginnings in trunk-making, the Petite Malle, meaning "little trunk", was released in 2014 to great acclaim. As their name suggests, these bags were created to be nearly-exact recreations of the Louis Vuitton famous trunks.
From their hard, boxy shape to their signature metal rivets and closures, these handbags are as beautifully made as the famous trunks and are a great way to carry a little piece of fashion history.
Shop Louis Vuitton Petite Malle handbags on Fashionphile
8. Louis Vuitton Capucines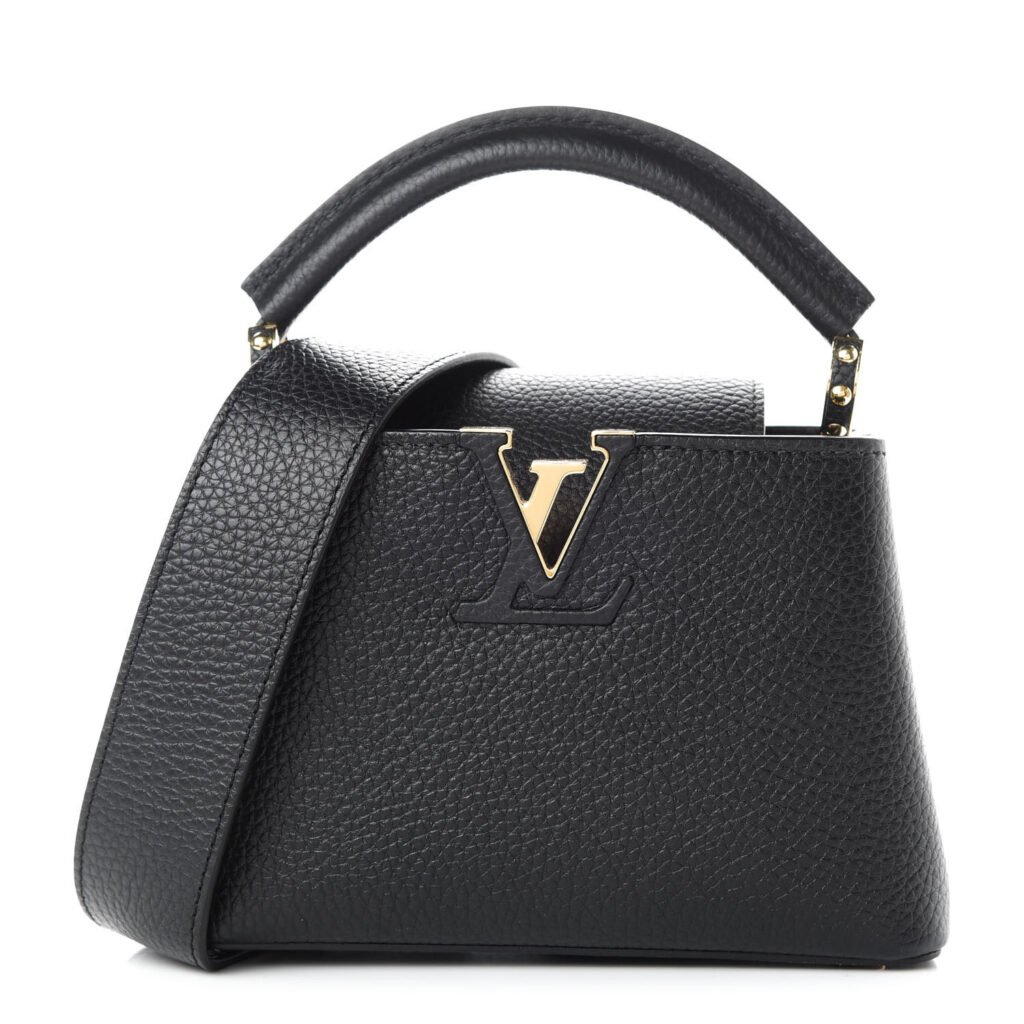 While all Louis Vuitton purses are the epitome of luxury, the Capucines bag undoubtedly takes things to the next level. These bags are crafted from the finest leather and designed to be a more simplified, modern answer to the classic tote bag.
It's named for where the first shop was located – Rue des Capucines in Paris, France. The front flap can worn 2 different ways – either out showing the Monogram Flower or inside to show the LV initials wrapped in leather. It has a removable strap to make it a shoulder bag as well as leather handles.
Shop Louis Vuitton Capucines handbags on Fashionphile
Shop Louis Vuitton Capucines handbags on Rebag
9. Louis Vuitton Twist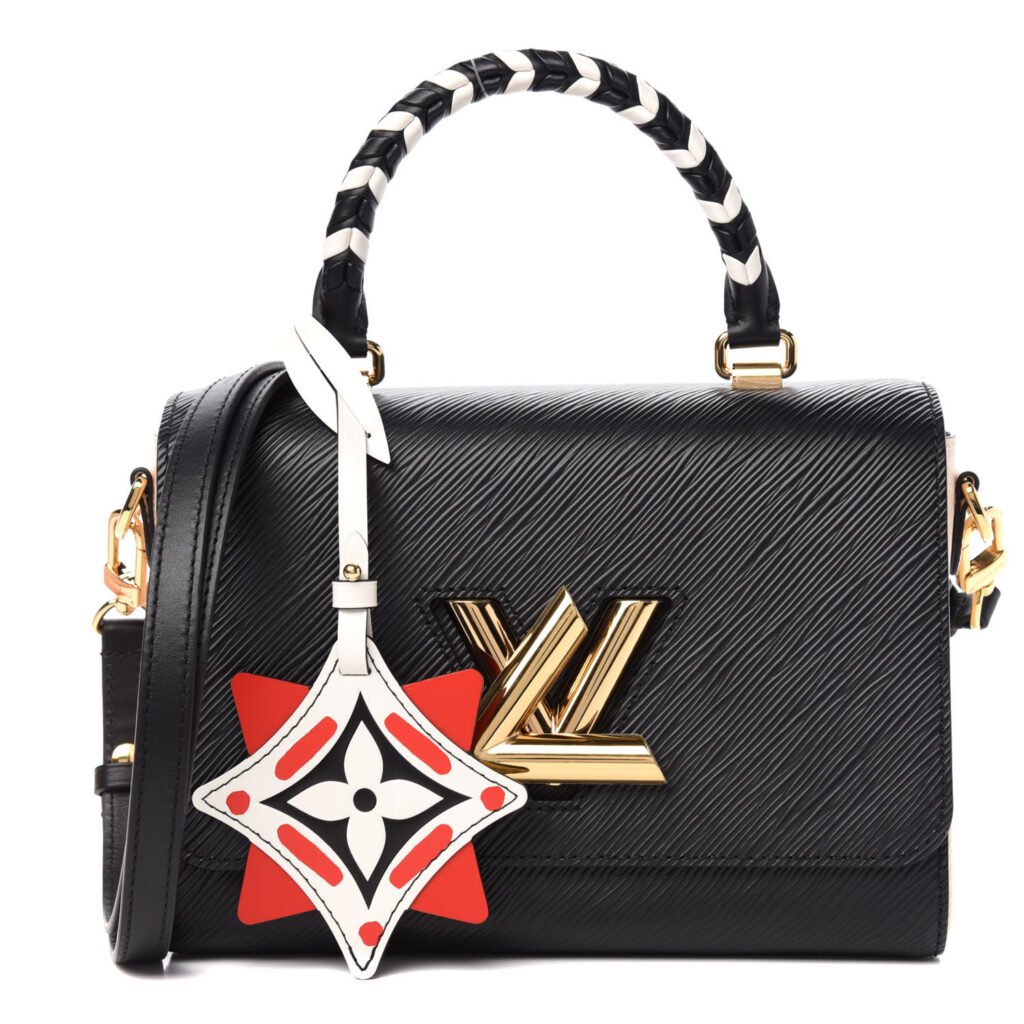 A relatively new style on our list is the Twist bag. Released in the summer of 2017, this bag is quite different from the classic styles of the past.
The Twist Bag is notable for its bold hardware, which twists closed to cleverly reveal the brand's LV monogram. Otherwise, the minimalist, classic shape is ideal for those who want a more subtle taste of luxury.
Shop Louis Vuitton Twist handbags on Fashionphile
Shop Louis Vuitton Twist handbags on Rebag
10. Louis Vuitton Petite Boite Chapeau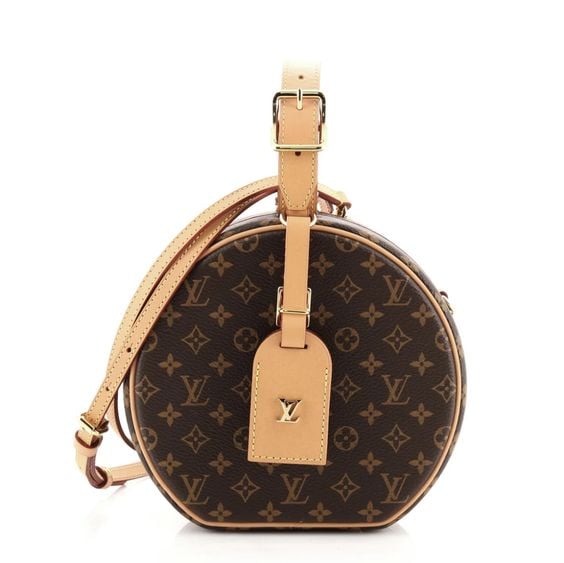 Louis Vuitton went back to basics in 2018 with their Petite Boite Chapeau bag. Inspired by the brand's hatbox design, these mini bags continue the Louis Vuitton trend of incorporating their iconic styles from the past into modern-day style.
While these bags will often set you back several thousand dollars, they make for the perfect street-style accessory. You can get this bag in either the classic Monogram canvas or a reverse Monogram in black leather calfskin
Shop Louis Vuitton Petite Boite Chapeau handbags on Fashionphile
Shop Louis Vuitton Petite Boite Chapeau handbags on Rebag
11. Louis Vuitton Looping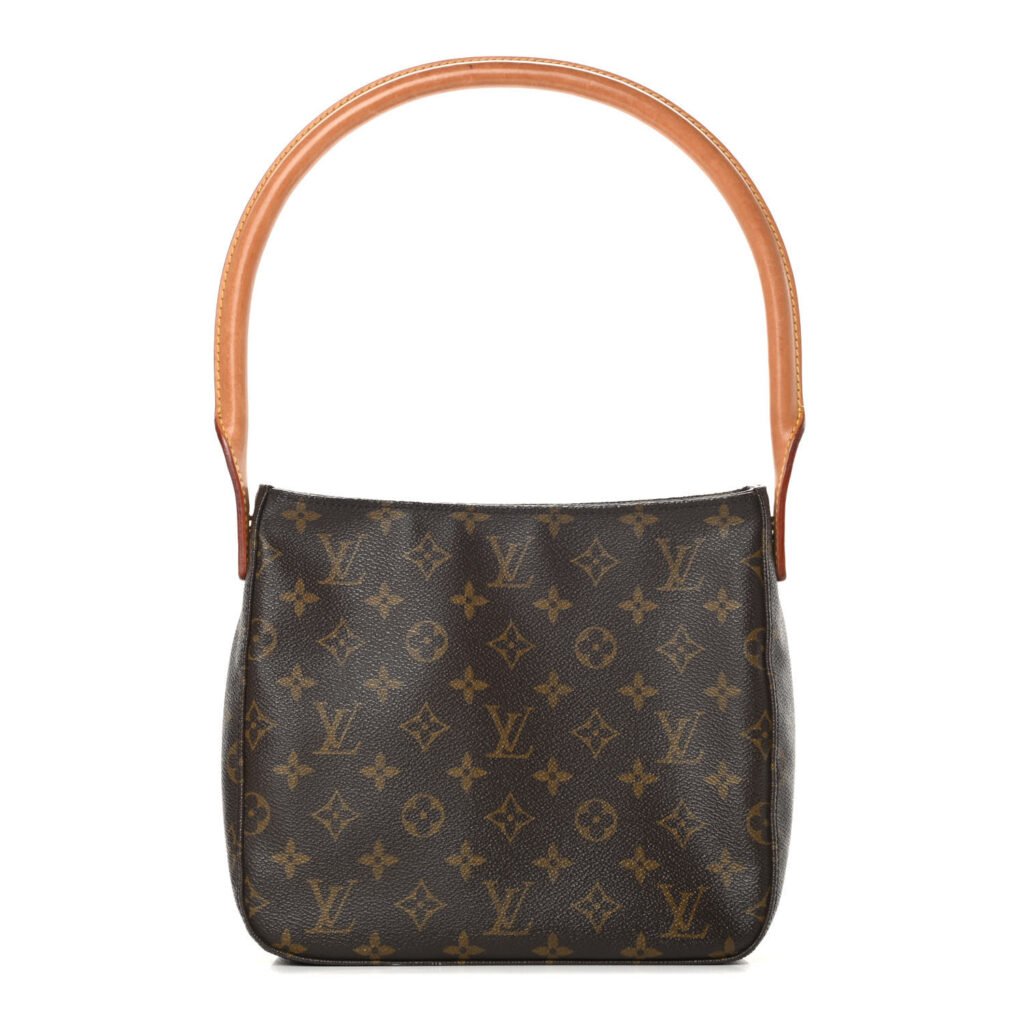 In an answer to the simple and chic handheld styles of the early 2000s, the Looping bag is an undeniable classic.
These bags feature a no-frills arched handle and timeless shape and, although it's been discontinued, they can be found for a relatively cheap price on resale sites to this day.
Shop Louis Vuitton Looping handbags on Rebag
Shop Louis Vuitton Looping handbags on Fashionphile
12. Louis Vuitton Pochette Accessoires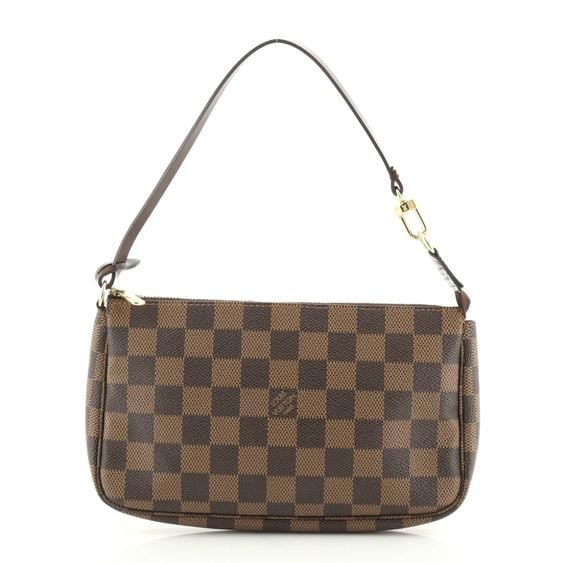 Yet another highly sought-after piece, the Pochette Accessoires bag has regained plenty of popularity thanks to the comeback of classic 90s-inspired styles.
Only slightly smaller than their toiletries bag, the Pochette Accessoires includes either a leather or chain strap and has just enough room for a wallet and any other essential items.
Shop Louis Vuitton Pochette Accessoires bag on Rebag
13. Louis Vuitton Lockit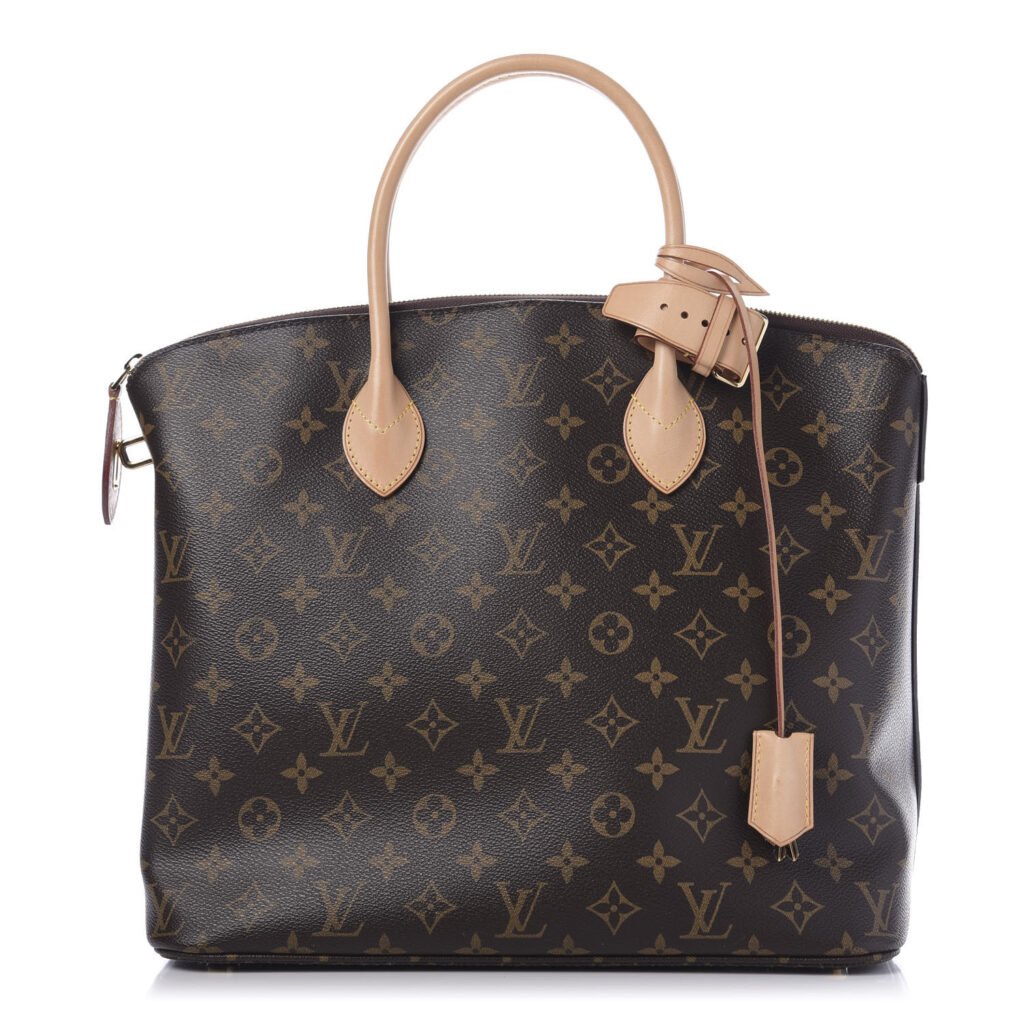 Combining the brand's knack for luggage with a classic handbag shape, the Lockit handbags debuted in 1958 as a convenient, lightweight luggage option. But what really sets this bag apart is its namesake padlock and key feature, which became a quick favorite of the elite.
These padlocks are notoriously difficult to pick and are a great way to protect your valuables while traveling. This bag has been discontinued so your only way of getting your hands on this one is through purchasing secondhand.
Shop Louis Vuitton Lockit bags on Rebag
Shop Louis Vuitton Lockit bags on Fashionphile
FAQ
How much does an LV bag cost?
When buying a brand new Louis Vuitton purse, you can expect to pay anywhere from $1,100 to $6,000+. There's many different factors that impact price but that is general starting point for price.
I've linked to secondhand luxury bag sites where you can also purchase your Louis Vuitton. I always buy my luxury bags secondhand and have never been disappointed.
With dozens of beautiful handbags under their belt, it's easy to see why Louis Vuitton has remained such a household name and symbol of luxury to this day. This brand has made it their mission to combine expert craftsmanship with high-fashion for over a century, and they're showing no signs of slowing down.
Whether you're after a large, carry-all tote or a small, compact crossbody, this brand has plenty of classic handbags for all Louis Vuitton lovers.
If you plan on purchasing a Louis Vuitton bag that's not from a Louis Vuitton store, be sure to check out this post with 10 tips on spotting a fake LV bag! Make sure you're getting the real deal when purchasing your new bag!