I love looking back on photos of trips we've taken — I like it even better when I love the way I look in those photos!
One big part of that is how my hair looks. It's not always easy to have a good hair day when you're away from home and all your hair tools and hair products! 
Many hotel rooms are stocked with a hair dryer, but hotel hair dryers usually only have one setting. If you are planning to travel for more than a couple of days, it will pay off to invest in the best travel hair dryer that works with your hair.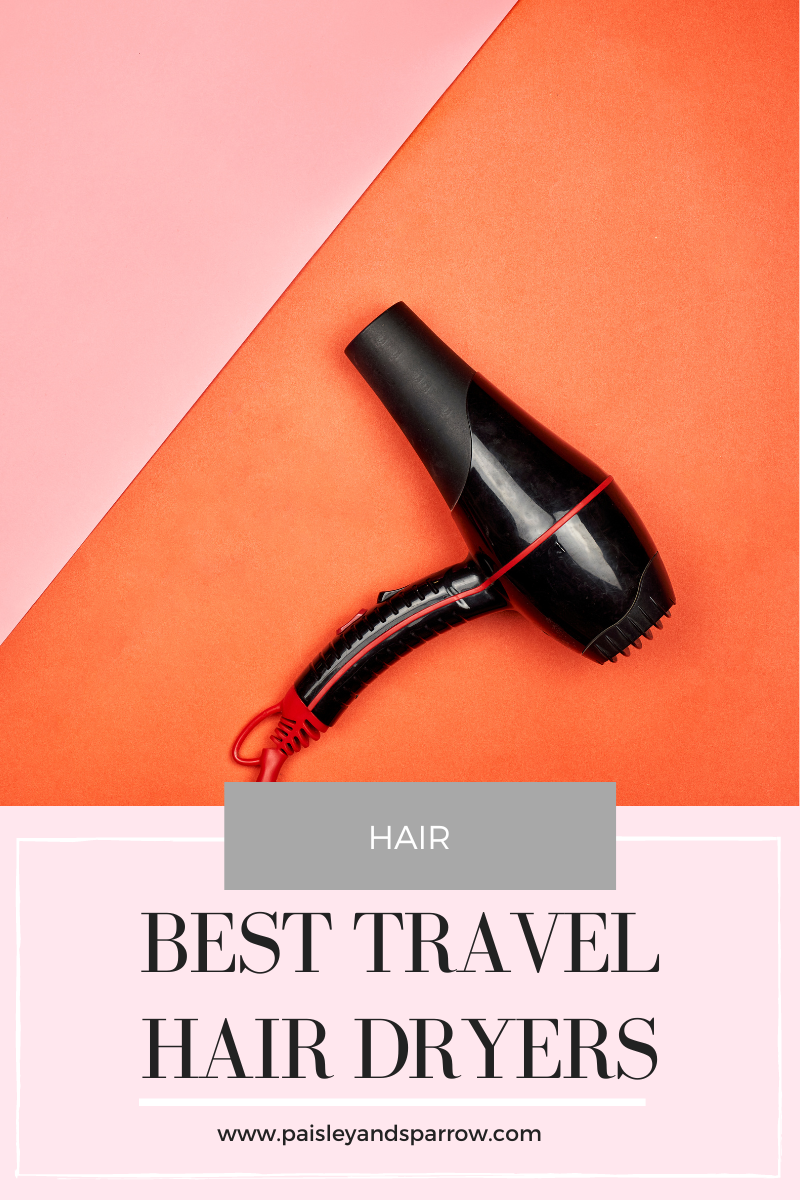 Paisley + Sparrow is a participant in the Amazon Services LLC Associates Program. This post may include affiliate links which means I may earn a small commission if you shop using the links below at no additional cost to you. 
If you're short on time, here's our quick list! Keep reading for more details.
Things to Consider When Choosing a Travel Blow Dryer
Before you use up precious suitcase space for a travel dryer, make sure you get the one that's right for you. Here are a few things to consider to find the best travel hair dryers for your needs.
Will you use it?
First, will you use it? If you don't typically blow dry your hair and you're bringing other styling tools, don't load yourself down with an extra device. Or if you normally just let your hair air dry, you probably won't change your style suddenly just because you're on vacation.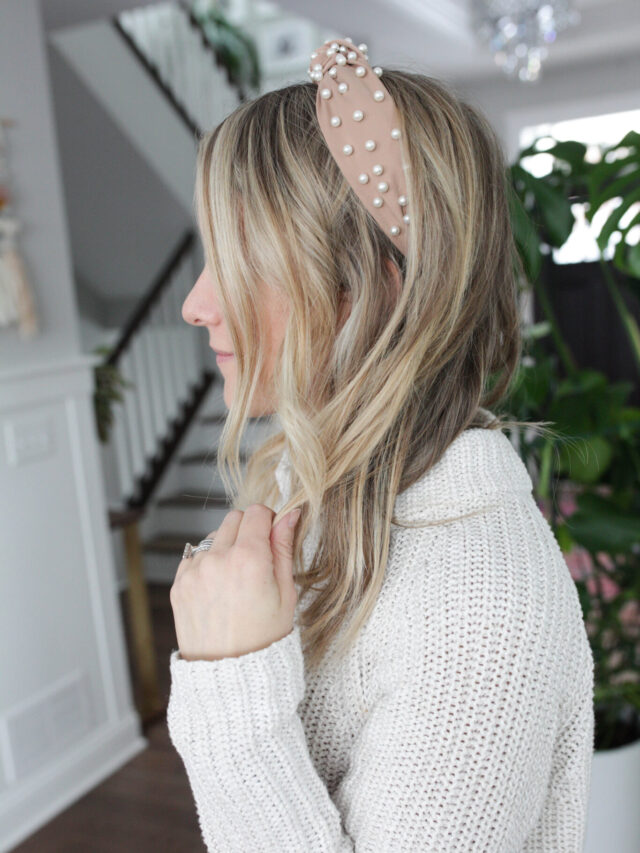 What's your hair type?
You also need to choose a dryer that is right for your hair type. If you have thin hair, you may want one that has lower heat settings and features that prevent hair damage.
If you have thick hair, you might need higher heat or anti-frizz qualities. Don't bother bringing a travel hair dryer if it's no better for your hair than the standard hotel option!
How big is it?
Also consider the weight and bulk of whatever compact travel hair dryer you're going to buy. Whether you're checking or carrying on a bag (or just packing up a weekender), you want one that saves space compared to your at-home hair dryer.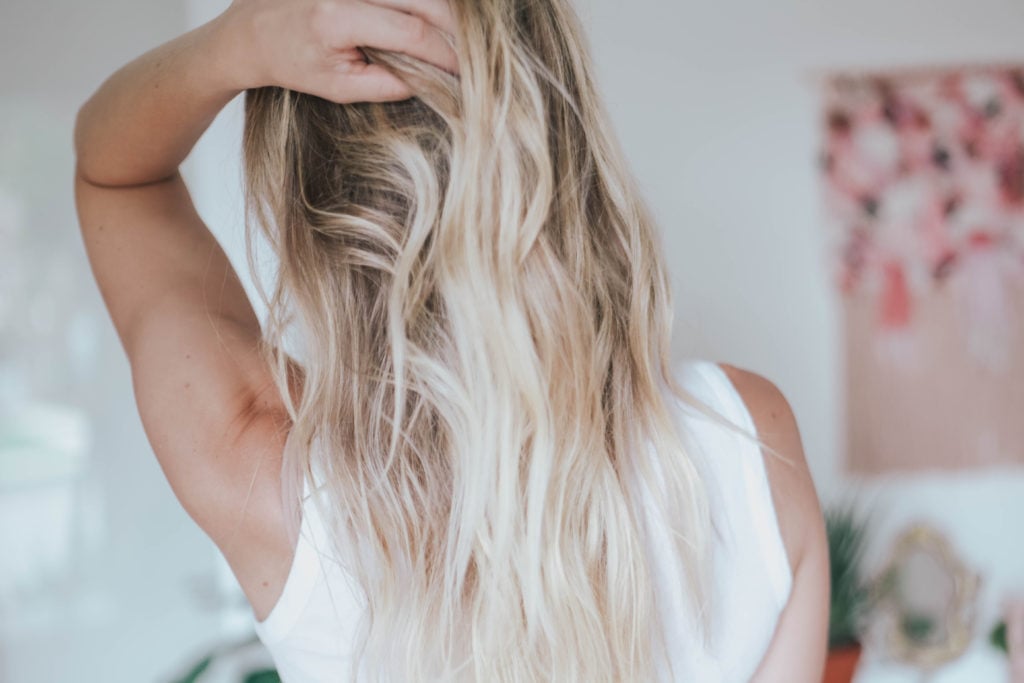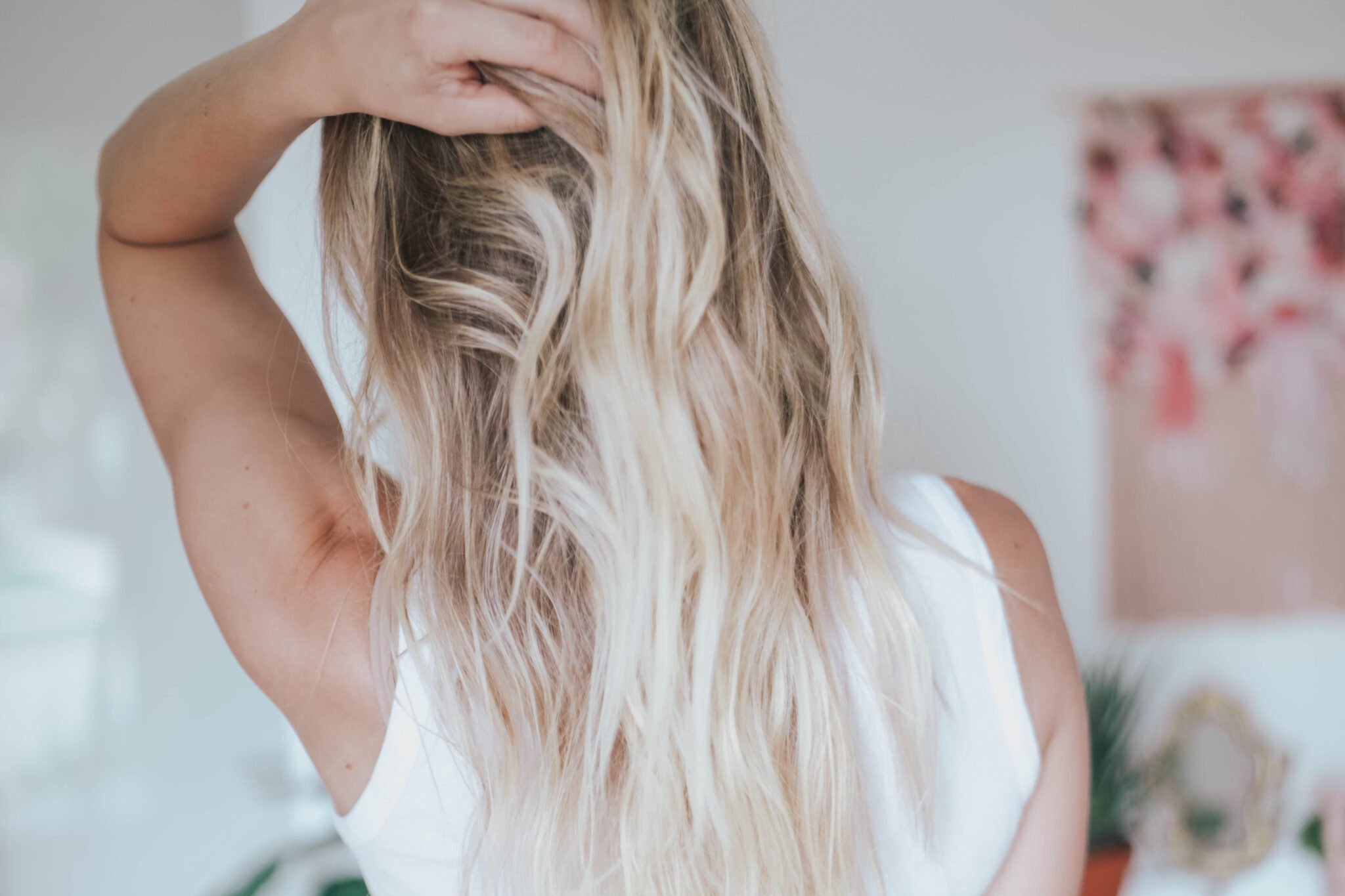 Best Travel Hair Dryers
Everyone's hair is different, so I came up with a list of 10 travel hair dryers that are best for your next trip. Whether you are looking for the fastest drying time, quietest motor, frizz-fighting technology, or the most compact hair dryer, I've got you covered with the best of the best.
If you're concerned about weight this is a great option for your hair dryer! Weighing only 10.3 ounces, the lightweight design of this hair dryer really packs a punch. With 12 possible heat and speed configurations, you're completely in control of the process.
Additionally, the IQ Perfetto includes a diffuser and 2 nozzle attachments to help you get the best blow dry possible.
GAMA Italy IQ Perfetto Professional Hair Dryer
$399.00 ($399.00 / Count)
1700 Watt Brushless motor with a speed clocking in at 110,000 RPM's, this dryer is 7 times faster. The air outlet has been designed to multiply the air flow dispensed by the motor. The extra air flow is produced via vacuum effect without using extra power. Comes with 3 speeds and temperatures.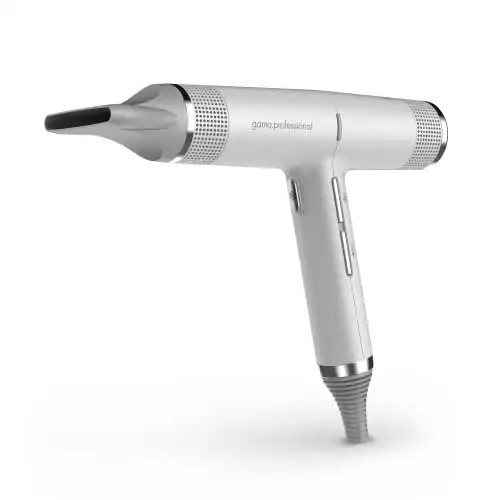 We earn a commission if you make a purchase, at no additional cost to you.
Pros:
Super lightweight
Fast drying
Multiple speeds and temperatures
Cons:
This lightweight hair dryer has a comfortable hold, quiet airflow, and a stand that allows for hands-free styling. It comes with a diffuser that is great for curly hair, but it can get hot so it is best for quick dries.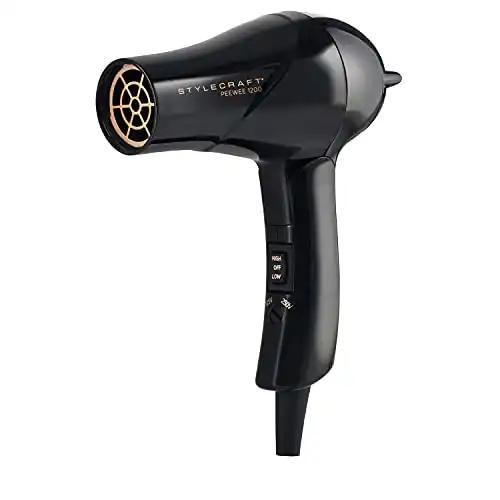 We earn a commission if you make a purchase, at no additional cost to you.
Pros:
Super compact
Comfortable grip
Quiet
Cons:
The T3's Afar Lightweight Travel Size Hair Dryer is a great travel blow dryer for all hair types: long, short, curly, straight, dry, or oily. I love T3 products since they're designed to prevent heat damage and keep your hair healthy.
This 1500-watt hair dryer has three heat, two-speed settings, and negative ions (IonAir technology) to reduce frizzy hair. The compact size of this hair dryer makes it one of the best hair dryers to travel with!
It's a foldable hair dryer and comes with a concentrator attachment and a vegan leather travel bag. If you need a hairy dryer that's a small size so it doesn't take up much luggage space, this is a great one for you!
Size: 5.25 x 3 x 8.25 inches and 1.27 pounds
Pros:
Customizable heat and airflow settings
Frizz-reducing technology
Cons:
Not as compact as other travel hair dryer options
This hair dryer is lightweight, compact, and can dry hair in as little as 10 minutes. The 1200-watt hair dryer features ionic technology to reduce frizz. It has two heat settings, a cool shot button, a collapsible handle, and a drawstring travel bag.
This tiny but powerful dryer may be fast, but it does get hot when the hottest setting is used for too long.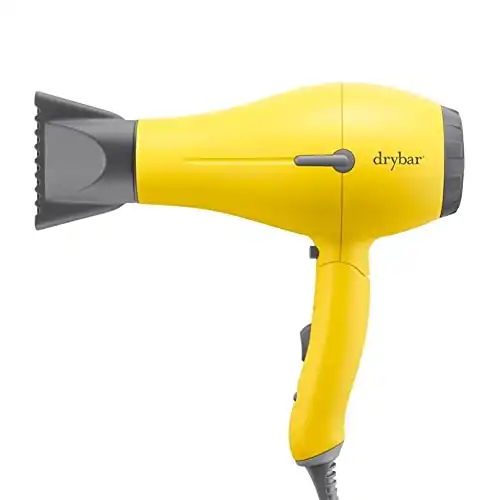 We earn a commission if you make a purchase, at no additional cost to you.
Size: 7.09 x 4.37 x 10 inches and 13 ounces
Pros:
Quick-drying
Lightweight
Frizz-reducing technology
Foldable handle
Cons:
This hair dryer is dual voltage so it can be used anywhere in the world. It features nano titanium technology for a quick dry, two heat settings, and a folding handle.
This 1000-watt hair dryer is lightweight and has a compact designso you can toss it in your suitcase or carry-on without compromising souvenir space — just what you want with a travel hair dryer.
BaBylissPRO Nano Titanium Travel Dryer
The compact 1000 Watt BaBylissPRO Nano Titanium Travel Dryer is a powerful, lightweight travel dryer. Nano titanium & ionic technology mean hair dries faster with less frizz. Removable filter & stand included.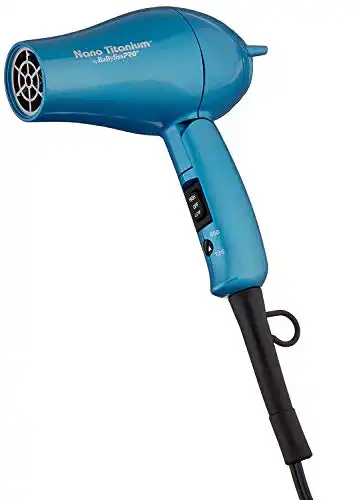 We earn a commission if you make a purchase, at no additional cost to you.
Size: 5.5 x 2.5 x 6.25 inches and 9.6 ounces
Pros:
Lightweight and compact
Dual voltage
2 heat and speed settings
The back pops off for easy cleaning
Folding handle
Cons:
Occasionally overheats
Occasionally shuts off during use
If you are looking for a small, efficient travel hair dryer that will not wake your travel companions, the Jinri 1000W may be for you. This tool has a low-noise DC motor that has a long life and has about the same amount of power without being loud.
There are two heat settings and a cold shot button. The dryer uses an ionic generator to reduce frizz and comes with a detachable concentrator nozzle for more styling options. This hair dryer can only be used in 120V outlets.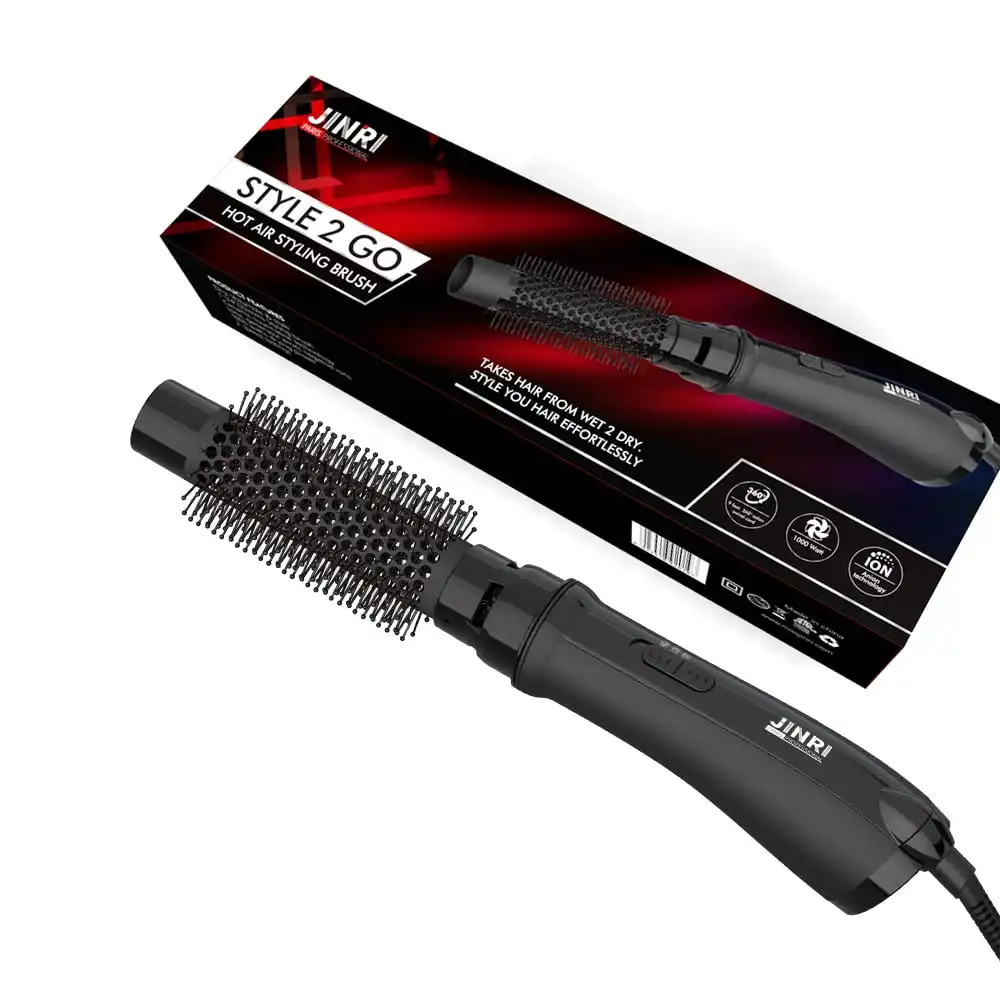 We earn a commission if you make a purchase, at no additional cost to you.
Size: 8 x 2 x 5 inches and 11 ounces
Pros:
Quiet
Lightweight and compact
Detachable concentrator nozzle
Cons:
Cannot be used outside the U.S. or Canada
*Find other quiet hair dryers here!
This 1200-watt mini hair dryer is basic and affordable. It is a lightweight but powerful travel hair dryer. It is a dual voltage hair dryer and has two heat and speed settings, an airflow concentrator, and a folding handle with a velvet grip.
Plus, you can't beat the price. For just over $20, this hair dryer can be yours.
Conair miniPRO
Mini Hair Dryer: This hair dryer offers 1200 watts of power in a compact size with a folding handle, featuring 2 heat and 2 speeds settings for all hair types, plus dual voltage for worldwide travel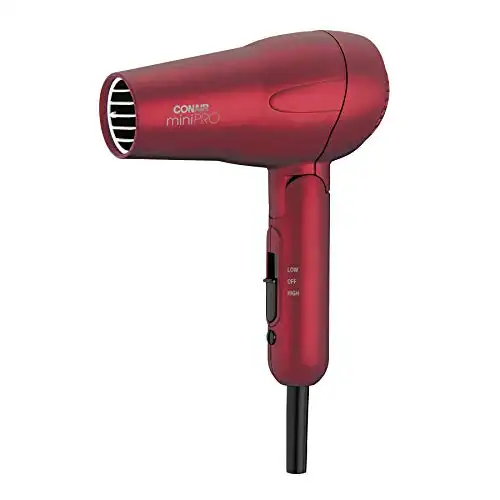 We earn a commission if you make a purchase, at no additional cost to you.
Size: 3.75 x 6 x 9.88 inches and 15.52 ounces
Pros:
Lightweight
Folding handle
Affordable
Cons:
L'ange Le Styliste Luxe is not technically a travel hair dryer, but it is thin and lightweight so it counts! This 1875-watt tool weighs just over a pound and produces a powerful flow of air that dries hair quickly.
It comes with two concentrators and one diffuser attachment. It has three heat and speed settings with a cool shot to help lock in your hairstyle. This machine is quiet, self-cleaning, and has overheat protection.
Size: 14.41 x 11.1 x 4.29 inches
Pros:
Multiple attachments
Quiet
Lightweight
Slender
Cons:
This dryer brush by Drybar is perfect if traveling with your regular hair dryer, hair brush, and round brush feels too high maintenance. It comes in a full-sized version too, but this one has all of the features of the larger one wrapped up in a smaller package.
As a travel hair dryer, it's perfect to toss in a gym bag or a carry-on bag. It is a straightening iron and paddle brush in one design. It has two temperature settings, an automatic shut-off, and ionic technology for less frizz.
Drybar The Baby Brush Crush
The quickest way to smooth and reduce frizz! Compact and travel-friendly, The Baby Brush Crush helps create a smooth, frizz-free look in one easy step.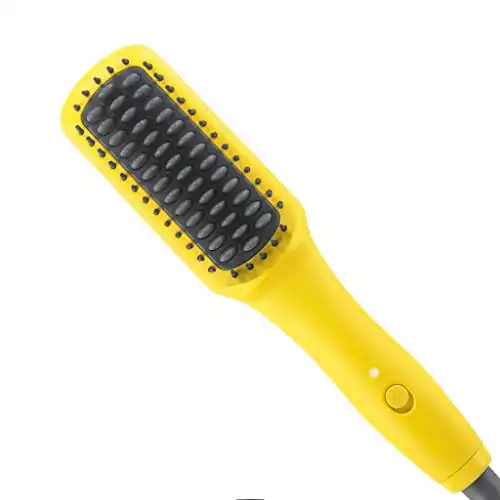 We earn a commission if you make a purchase, at no additional cost to you.
Size: 2.6 x 2.6 x 10.2 inches and 13.12 ounces
Pros:
2-year warranty
2 temperature settings
Automatic shutoff
Cons:
Heating components can be finicky
*Find more blow dryer brushes here!
The Dyson Supersonic Hair Dryer is a luxury item with a luxury price tag. Reviews say this hair dryer's price is worth it though. It has impressive quick-drying abilities, a digital motor in the handle and uses intelligent heat control to leave hair super shiny.
The unique design makes it easy to pack in a bag or suitcase. It is also said to be one of the quietest hair dryers on the market, which is essential for a travel hair dryer when you're getting ready in close quarters with other travelers.
This 1600-watt dryer quickly and quietly dries your hair so you can be out of the door in a snap.
Dyson - Supersonic Hair Dryer
The Dyson Supersonic hair dryer is ultra-fast drying and has intelligent heat control to protect against extreme heat damage. Now with five attachments to style your hair your way, including the new Flyaway attachment.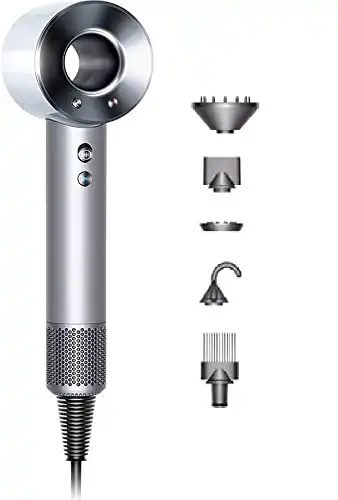 We earn a commission if you make a purchase, at no additional cost to you.
Size: 9.6 x 3.9 x 3.1 inches and 1.8 pounds
Pros:
Super quiet
Fast-drying
Compact
Cons:
FAQ
What is the lightest travel hair dryer?
IQ Perfetto Hair Dryer by Gama Professional claims to be the lightest hair dryer out there, weighing just over half a pound. This makes it a good travel hairdryer or even an at-home dryer if you'd like a lighter one to be easier on your wrists.
What is the best voltage hair dryer?
The best voltage for a hair dryer is the correct voltage for whatever country you're using the hair dryer in. For the U.S., that's 120V. You can buy a dual voltage travel hair dryer so you can use it around the world.
Can I use my hair dryer abroad?
Yes, but keep in mind that you will probably need a power adapter or voltage converter. Appliances in the U.S. and Canada are designed for 110/120V while many other countries use 220/240V.

Dual voltage hair dryers make the best travel hair dryers because they are designed to work with both voltage levels. Adapters don't always work very well or for very long, so you could be harming your travel hair dryer or could blow the adapter or outlet.
Is a Dyson hair dryer good for travel?
Yes, Dyson hair dryers are good to use while traveling. But they are not dual voltage hair dryers, so they are best to use if you're traveling within your home country. Dyson recommends only using the hair dryer in the country in which you purchased it because using an adapter can shorten the life of these hair dryers.
Be sure to check out some of my best travel outfits to travel in comfort and style!