Part of our 6 week declutter challenge is going through your clothes and purging your closet. If you're trying to figure out the best places to sell clothes, this post is for you!
About once a year I do a giant purge of my clothes. Sometimes you get things that you just don't really wear nearly as much as you thought you would, you are gifted items that aren't really your style, or you outgrow clothes.
I typically give away my clothes to my sister, mom, nieces or friends but I also sell a handful of them, especially if I have some nicer pieces that nobody wanted.
It can be hard to know where to sell your clothes that make it worth it, so I wanted to curate a list for you! A few of these I've used and a few I haven't but here's a ton of options.
But before we get to that, I want to help you go through your clothes. This can be a daunting task so I recommend starting small. Go through your clothes section by section rather than tackling it all at once.
You can go through your dresser one day, your closet one day or purge by type of items — shirts one day, pants the next. Figure out how much time you have and then get after it!
When you go through your clothes ask yourself these questions:
4 Questions to Ask Yourself
1. When was the last time I wore it?
If the last time you wore something was over 6 months ago seriously consider why you're keeping it (unless, of course, it's a seasonal item).
If you can't quite remember when you wore something, try this trick! Turn all of your hangers backwards.
When you wear something, turn it around. After 6 months (or a year or whenever you decide), go through all of the items you haven't worn and get rid of them! It's an honest way of purging clothes without tricking yourself that you actually wore something!
2. Do I feel good in it?
This one is super important, in my opinion. If you like something and feel good in it, keep it.
If you don't feel good in something, get rid of it! There's nothing worse than feeling uncomfortable in something and wearing it all day long!
3. Does it fit well?
If no, get rid of it OR immediately bring it in to the tailor to get altered. I like to give myself a time frame on this. If I haven't brought it to the tailor in a week, I get rid of it. Clearly I don't love it enough to get it fixed!
4. Can I wear it to more than one place?
If no, why are you keeping it? Maybe getting rid of that sequin dress (I'm talking to myself now…) would open up space for a new dress that could be worn more often!
Ok, now on to the best places to sell your clothes!
11 Best Places Where to Sell Clothes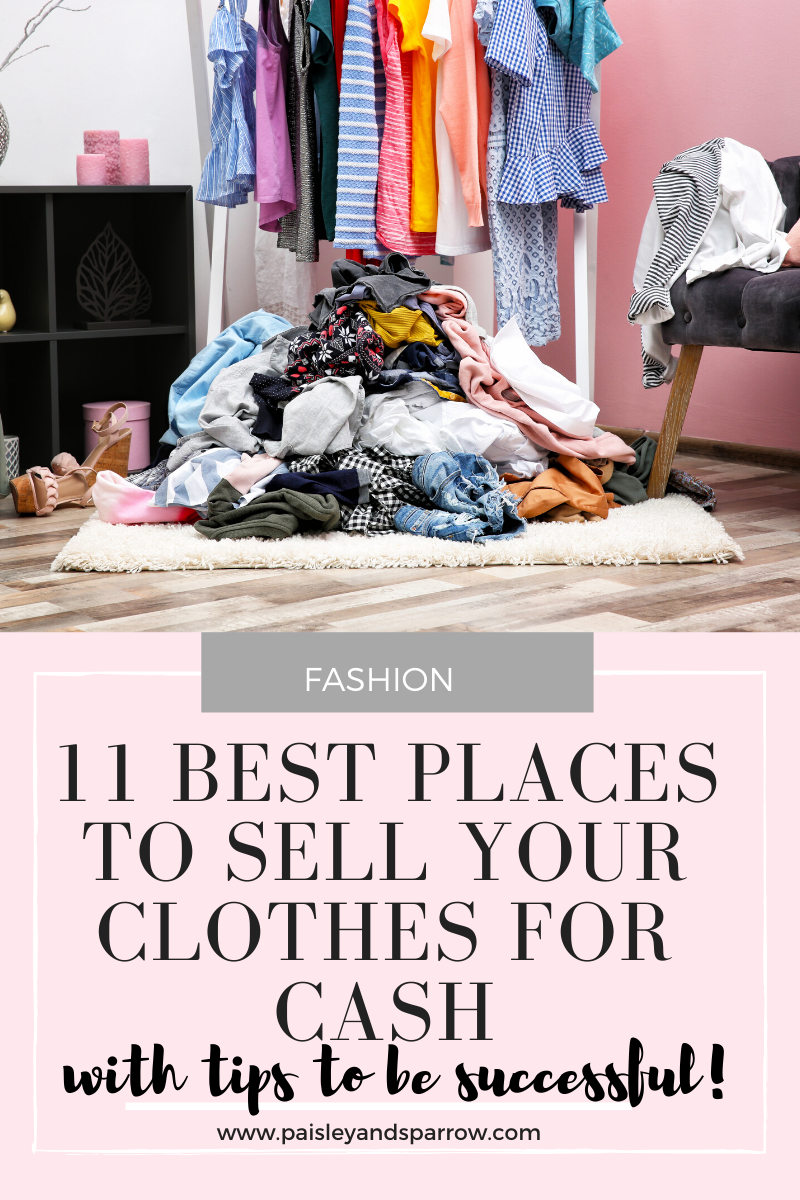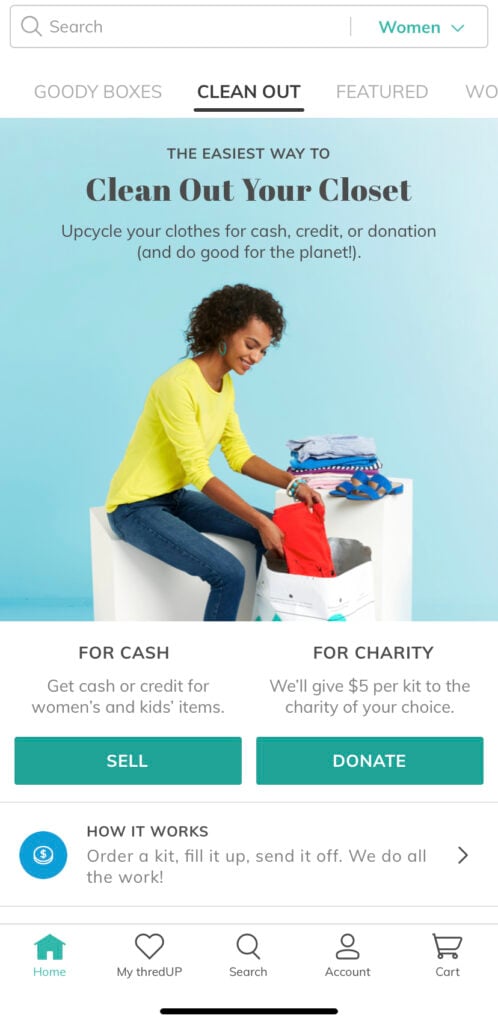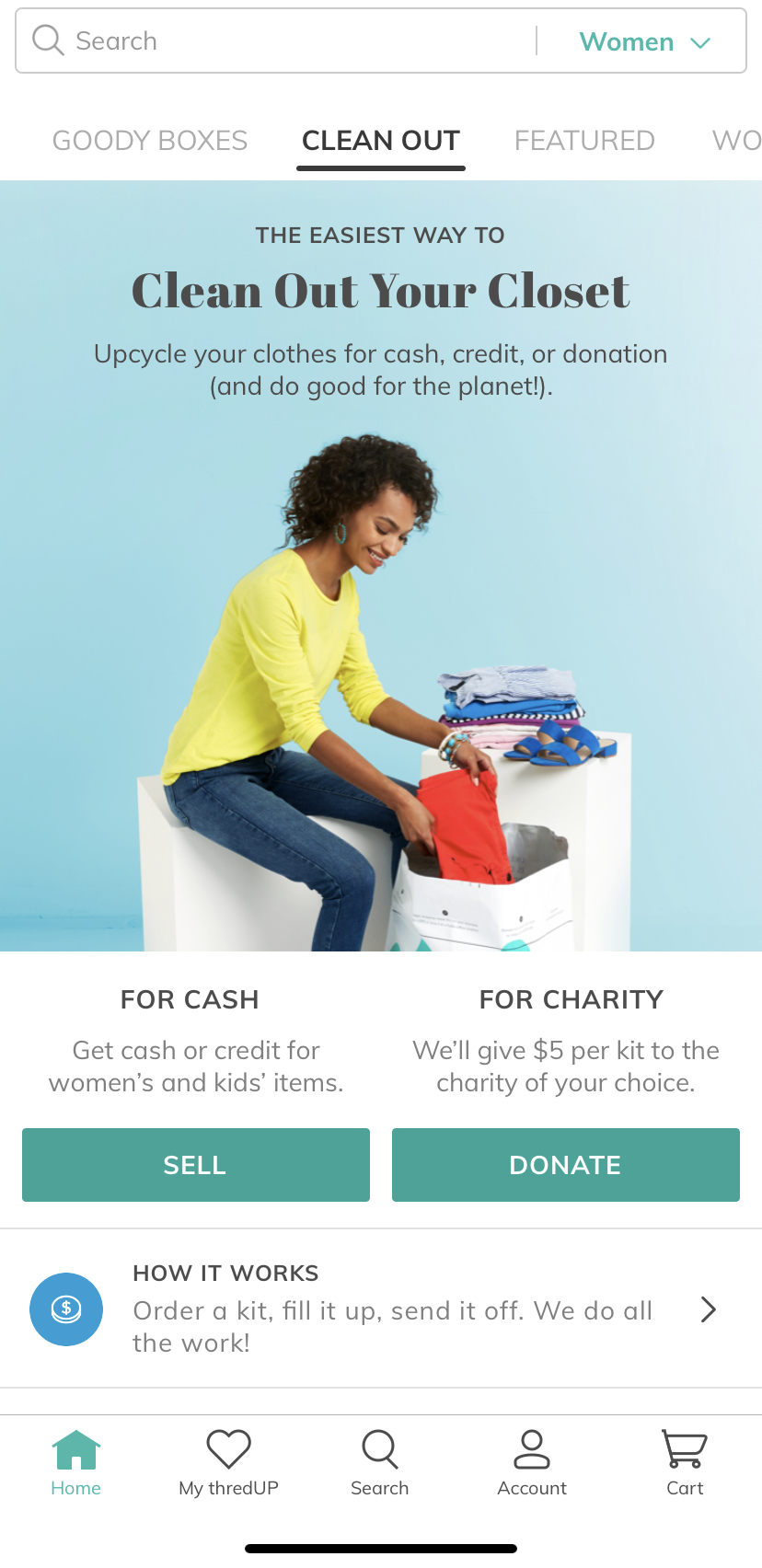 ThredUp is one of the easiest best places to sell clothes because it's so fast and easy. Basically you order a Clean Out Kit, fill it with your stuff and send it back.
They go through it, decide what they want to keep, photograph it, sell it and ship it! You make a commission on what was sold.
I've used ThredUp a couple times. I feel like it's a little bit like Poshmark where you need brands that people know, like and will search for (J Crew, American Eagle, Forever 21, etc).
You also need to know that you might make a decent commission but you may not! If you're fine with a minimal yet easy few bucks than this is a great option where to sell clothes.
I also like shopping through them! I rarely have time to actually go to thrift stores to shop anymore, and they make it super easy to find stuff. And you can use credit from things you sell on items to buy! You can also use my referral code and get $10 off your first purchase!
2. Poshmark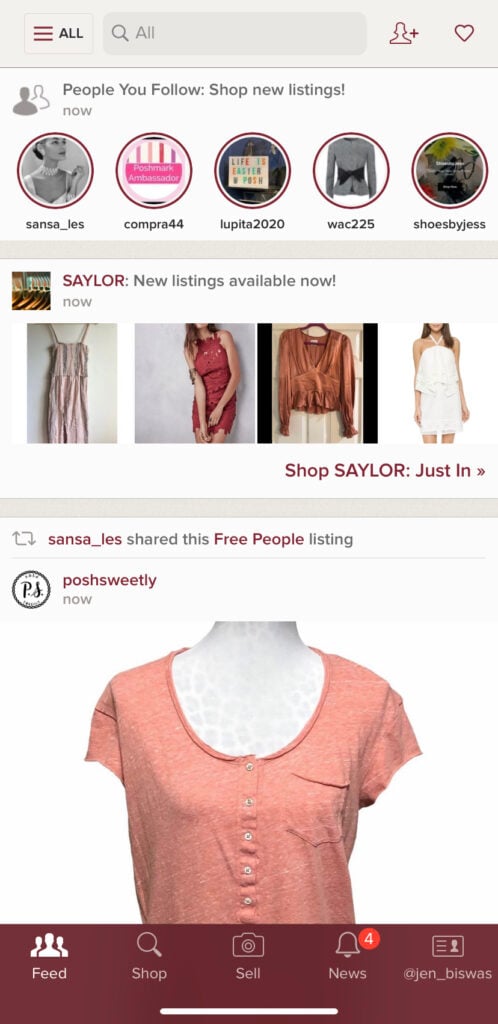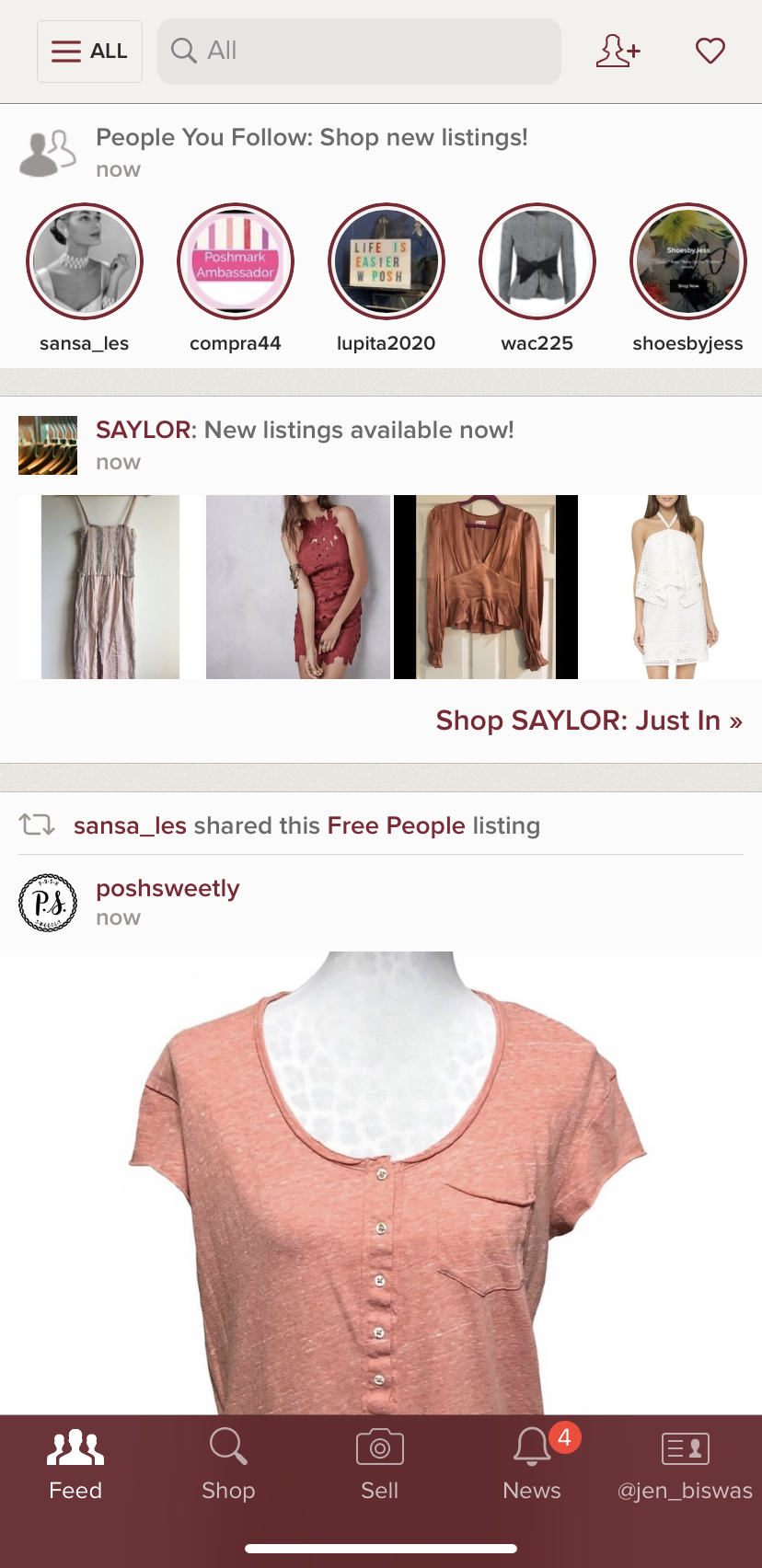 Poshmark is an app that you can use to sell clothes, jewelry, makeup, etc. Basically you snap a photo of the item you want to sell, add the details (size, color, brand, etc.) and post it!
I've used it for a while (find my Poshmark closet here!) and sold quite a few items through it. Poshmark is good for selling brand name items fairly quickly.
The one thing I've noticed on Poshmark is that you will rarely get a super good price for your items. Buyers negotiate and always start really really LOW. I don't have the time or energy to go back and forth with people so I typically take the offer they give and move on! 🙂
I know I can pretty much sell anything Lululemon, J Brand, etc. on Poshmark because people search for those items. Less familiar brands don't sell well on Poshmark because people don't search for it!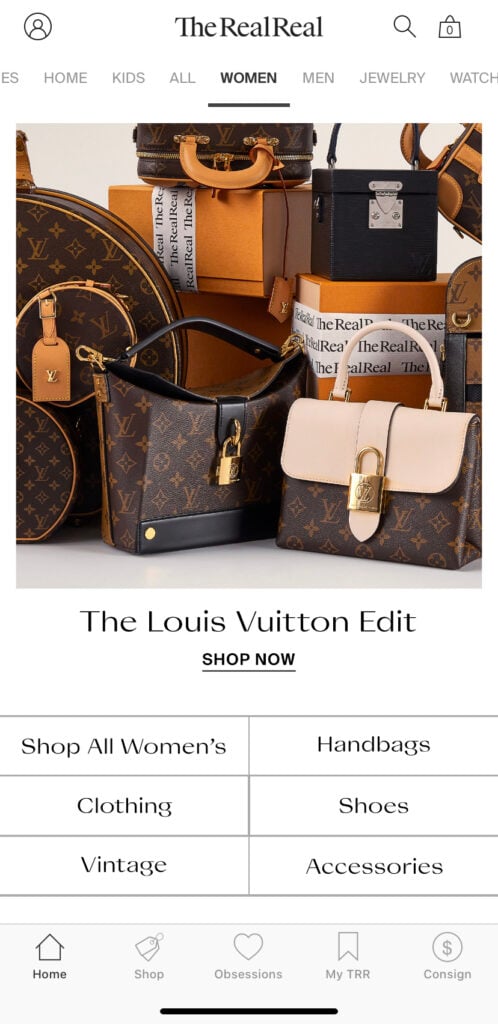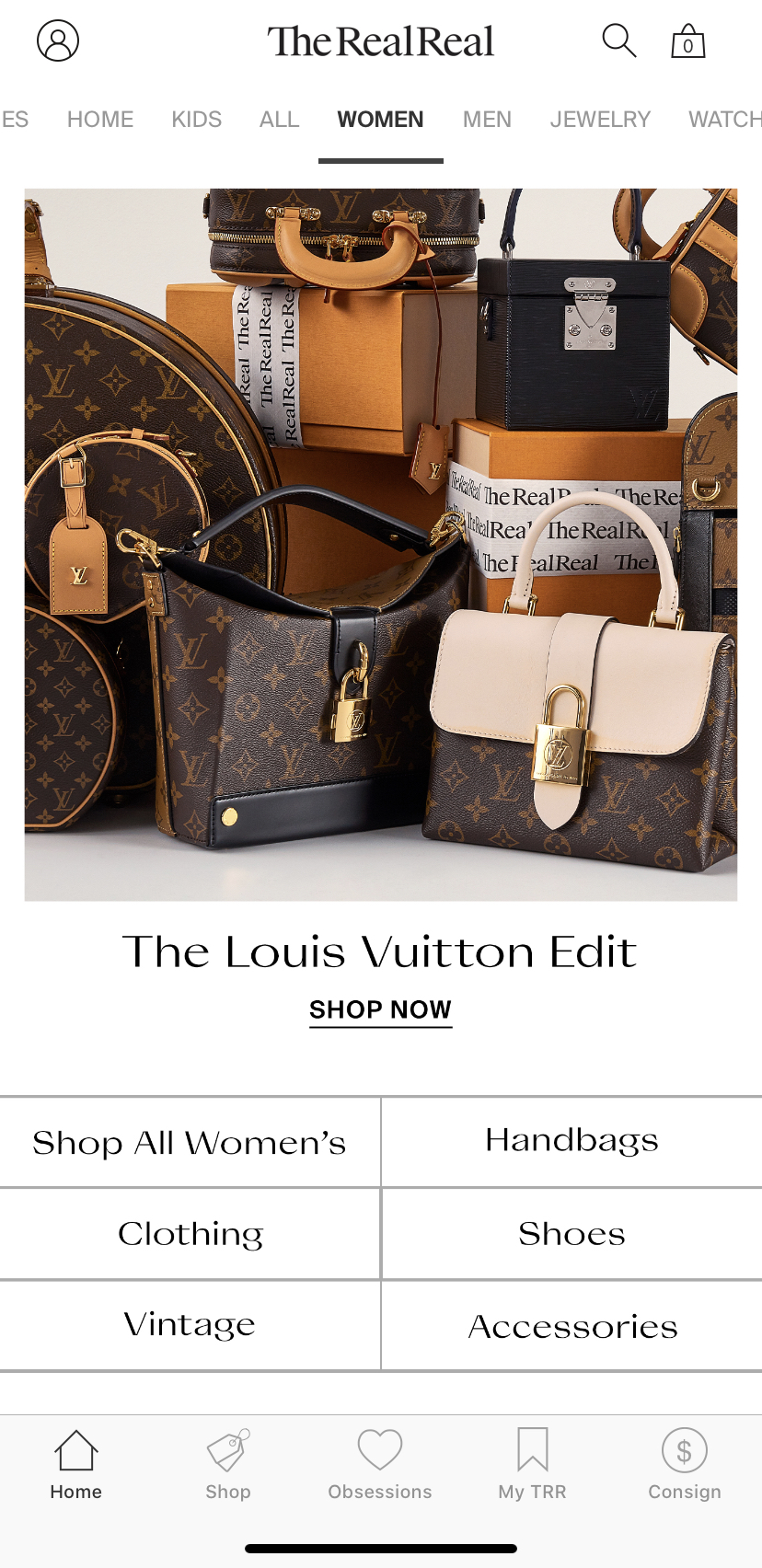 RealReal is an authenticated luxury consignment site. Here is where you will find brands like Chanel, Miu Miu, Louis Vuitton, Gucci and so much more. There are a few ways to sell through RealReal depending on where you live.
First you can ship it directly. They will give you a free shipping label and everything!
Another option is to do an in-home pickup if that is available near you. This is where a Luxury Manager will come to your home and pick up the items you want to sell.
Or if you live near one of their stores you can visit them to drop off items you want to sell.
I've never sold items on RealReal, but it's where I buy most of my designer bags and I love it! You can get amazing quality designer products at a great price. Their customer service is top notch and we've had great experiences through them.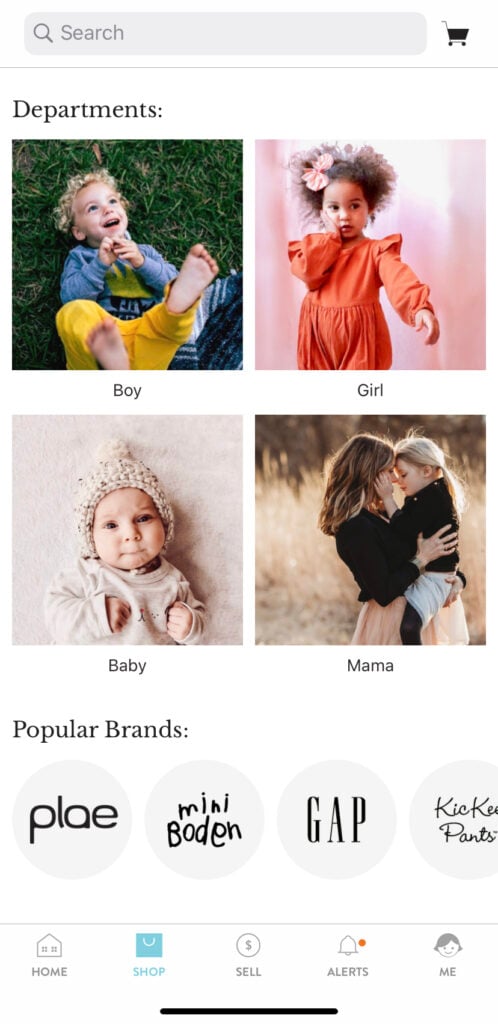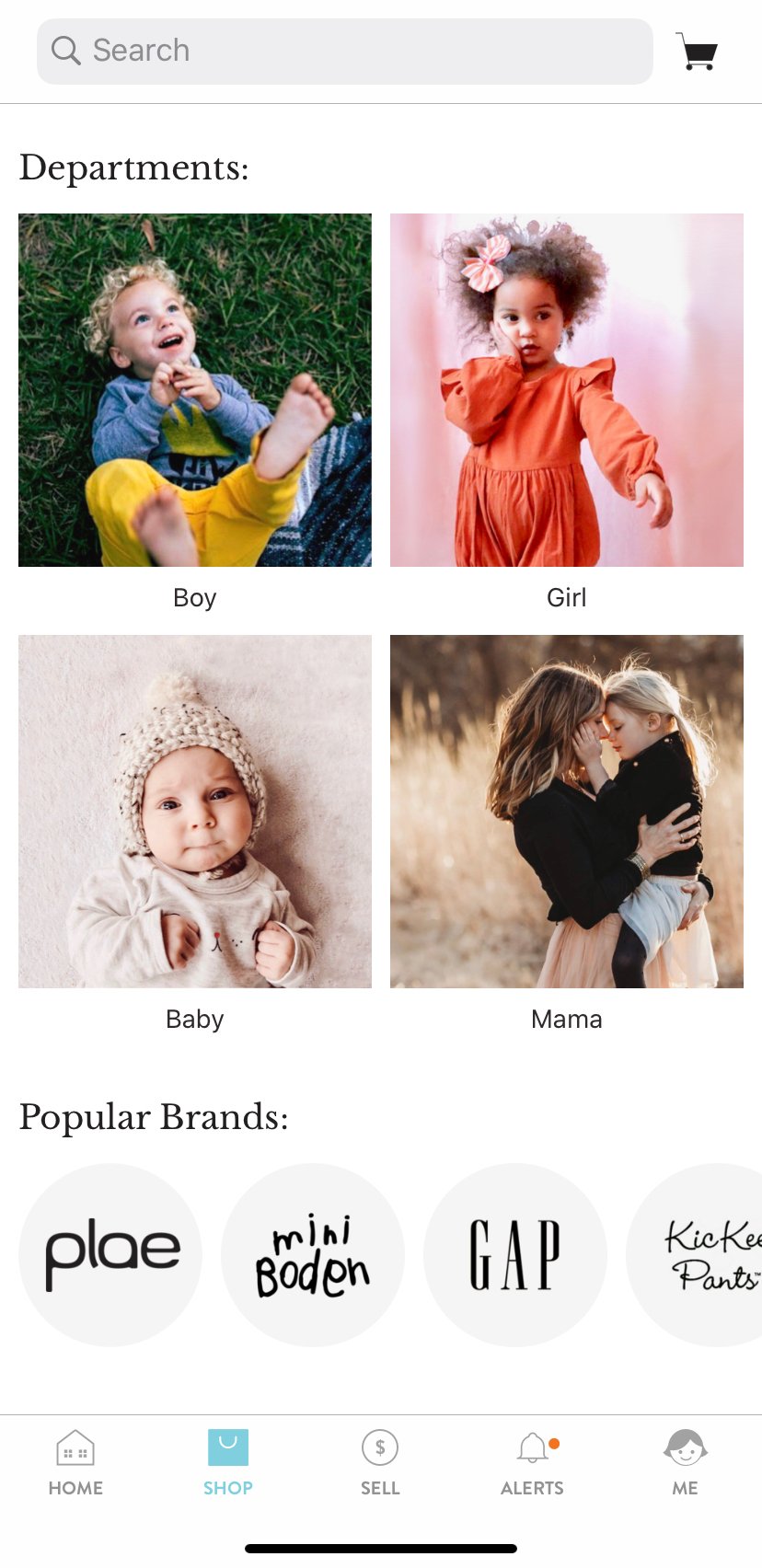 Moms — this one's for you!! Sell your kids clothes (as well as your own) using kidizen! They make it super easy for you to list your clothes either on their website or their app.
They even have Style Scouts to help you out! Style Scouts will literally come to your house to help you find items that will sell quickly and for a great price. What more could you want?
I personally use a Style Scout to sell my stuff (you can find some of my items on this Kidizen closet). I just email her whenever I have a collection of clothes, she comes and swoops it up and takes care of it!
I've made the most money through Kidizen for my kids' clothes! Try it out!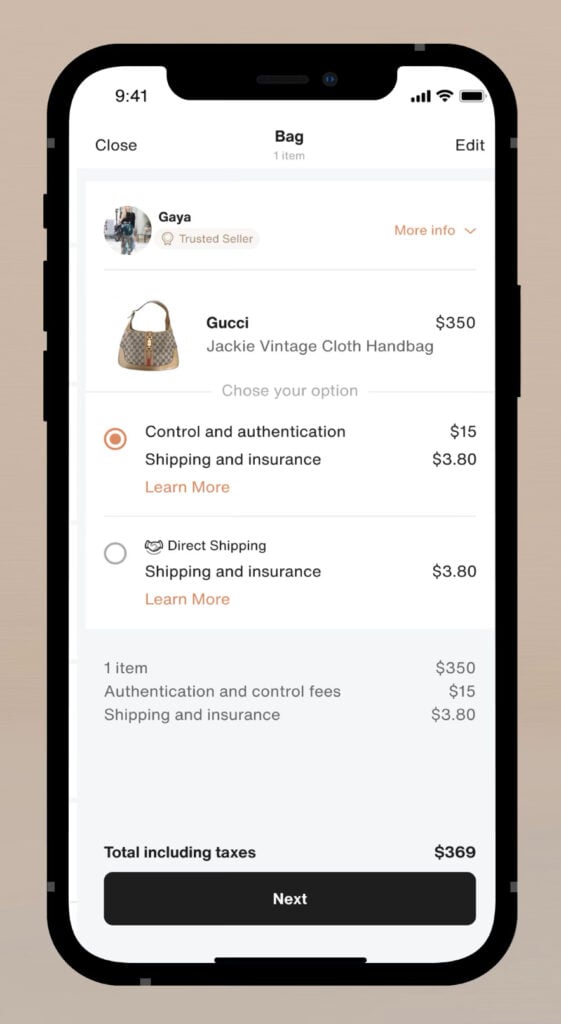 Vestiaire Collective (formerly Tradesy) is something that I would imagine is a combination of Poshmark and RealReal. It's an app you can use to sell everything from Zara to Chanel.
You simply upload a photo (they can help make it look extra good), once it sells they send you a kit to ship it! Use the money you made directly on the site for less fees or simply put it right into your bank account.
I've never used Vestiaire Collective before but it looks really easy to use!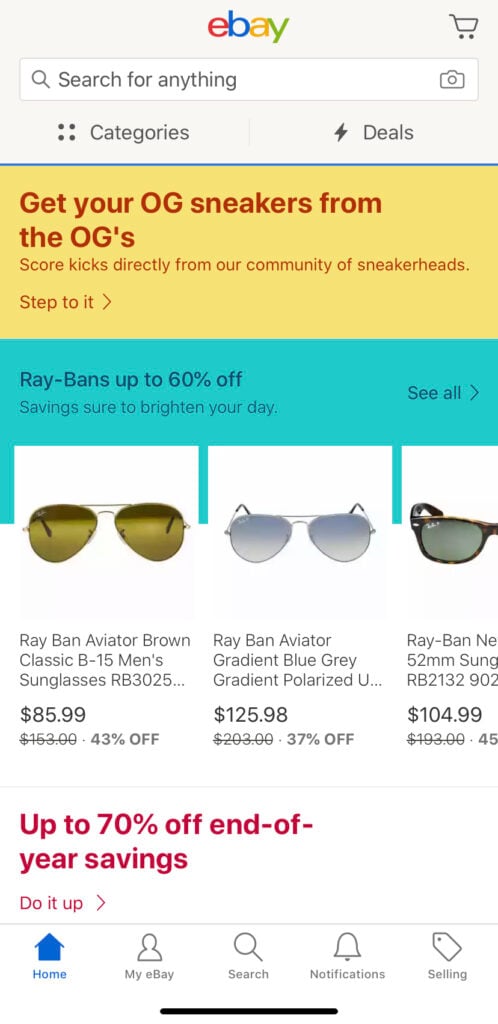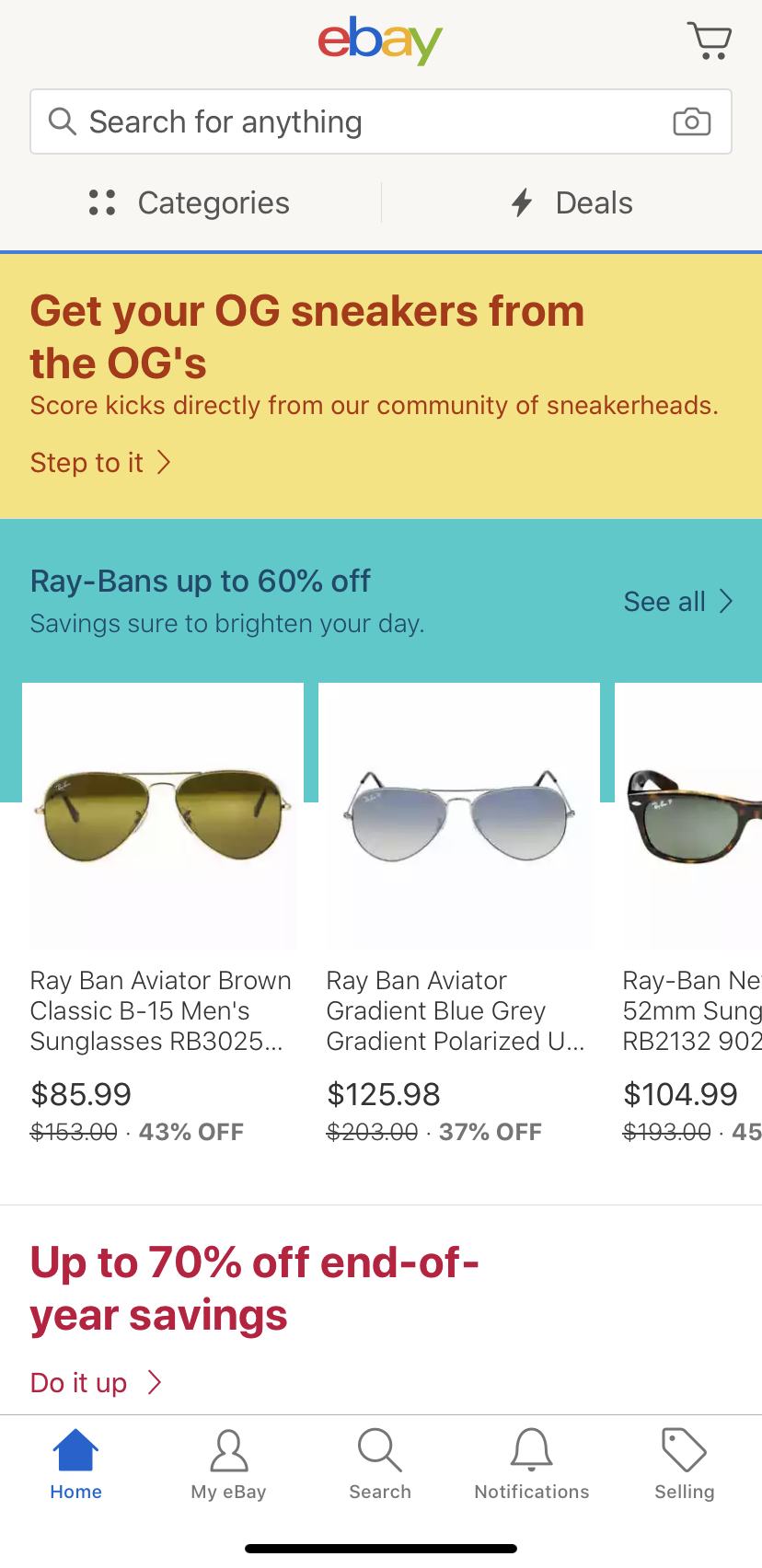 eBay is another place to sell your clothes! It's very similar to Poshmark in that you take a photo, write a description, set a price (eBay will help with that) and wait for a sale!
There's no fee to set it up and you only pay when you sell something. You can use eBay for more than just clothes!
I'm sure you've seen bloggers you follow sell clothes (and other items) on Instagram! It's a great way to sell stuff you own to people who already seemingly like your style.
You can either create an entirely new Instagram account so you don't overwhelm your followers or just sell it on your stories. You can create a highlight and simply delete the items once they're sold.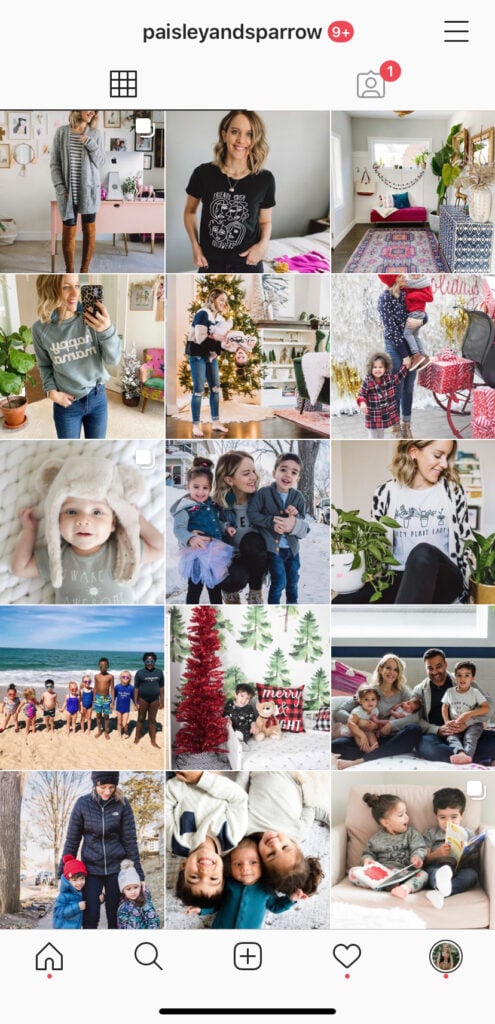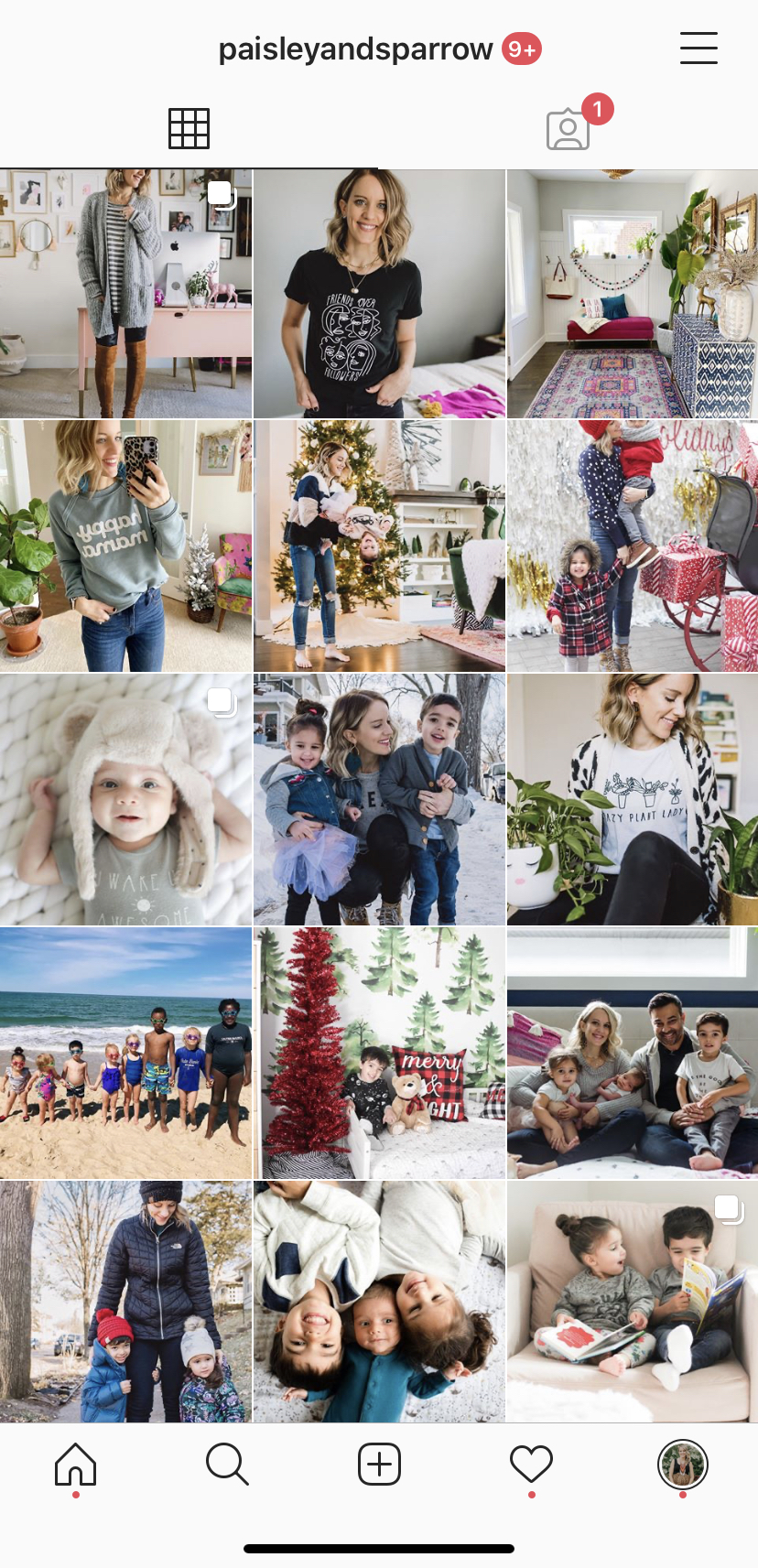 Doing it this way is super easy but you'll be in charge of taking payment (using something like PayPal or Venmo) and getting it shipped out. Bonus is there's zero fee for doing it all yourself!
8. Facebook Marketplace
Similar to Instagram but on Facebook! This is just for local-to-you people though so you'll need to meetup and do the exchange in person.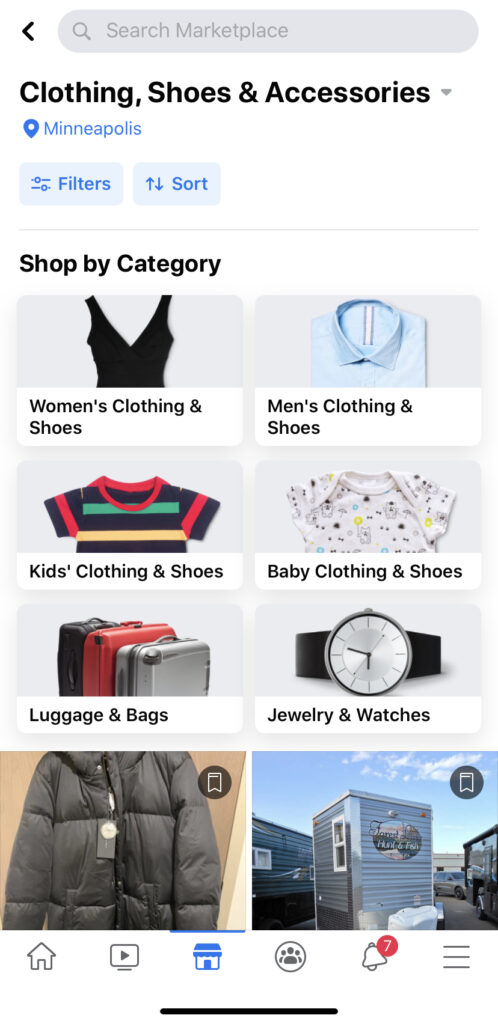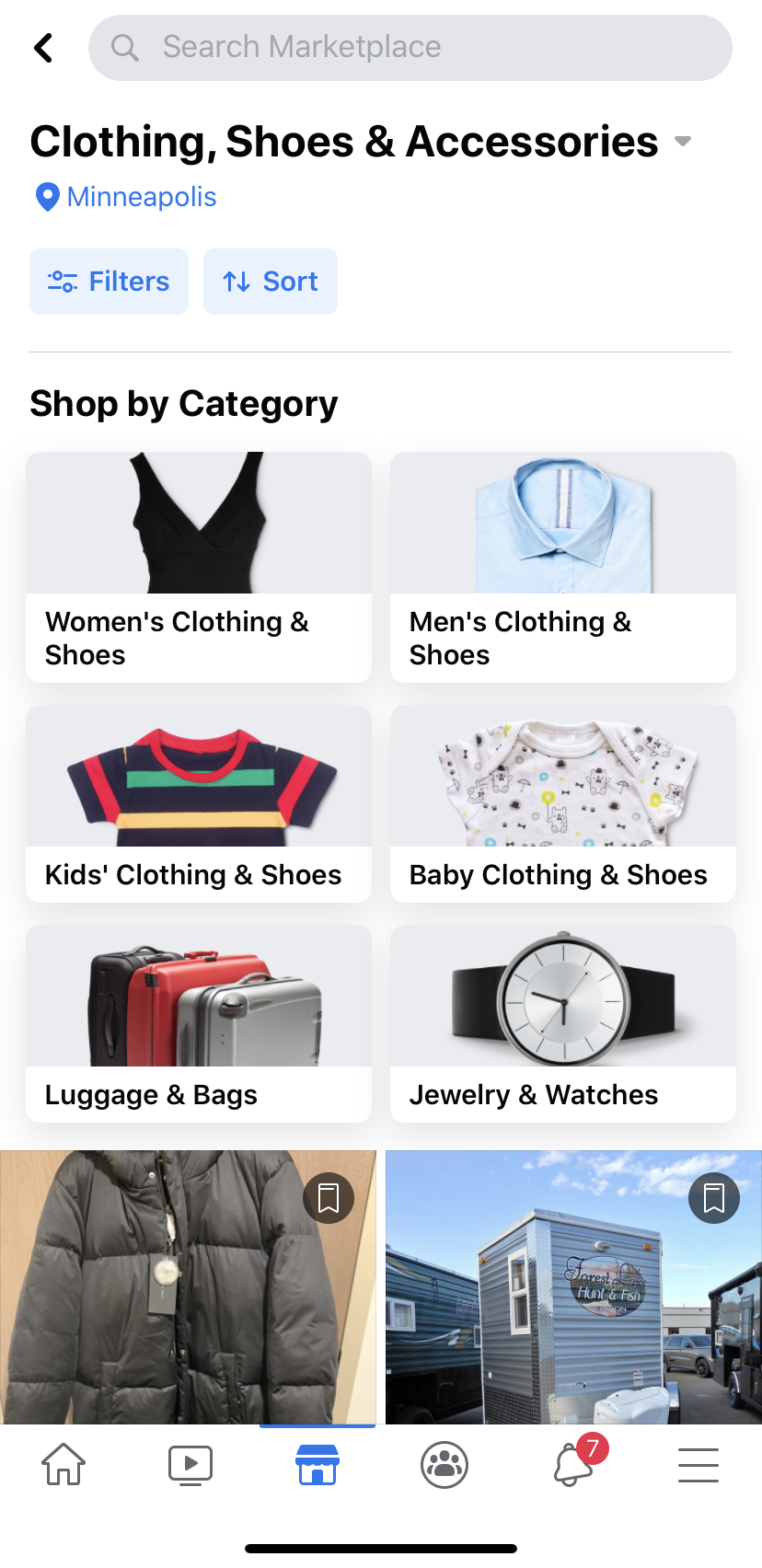 Many cities have access to Craigslist — a website where you can sell items (along with so many other things) to people searching in that area. This is a great option to sell items to people near and around where you live!
Craigslist can be seen to just about anyone searching for something so this does open it up to anyone but it's a great way to quickly sell items!
Similar to Craigslist, Nextdoor is a way to sell people near you. The difference is Nextdoor is people in your own neighborhood!
We've used Nextdoor a ton for a variety of things – our pool table, kids stuff and furniture. We often times put items up for free on Nextdoor that we're planning on getting rid of in case one of our neighbors could use it rather than bringing it to the thrift store.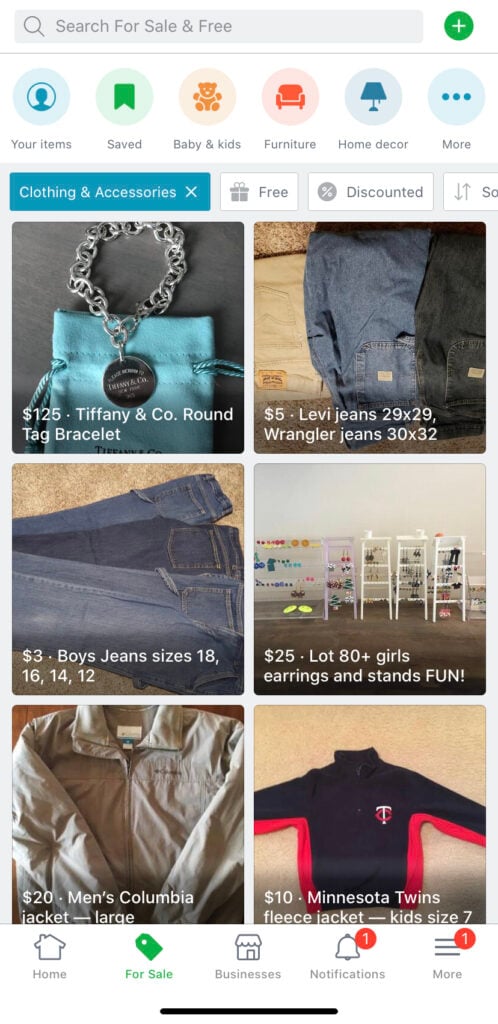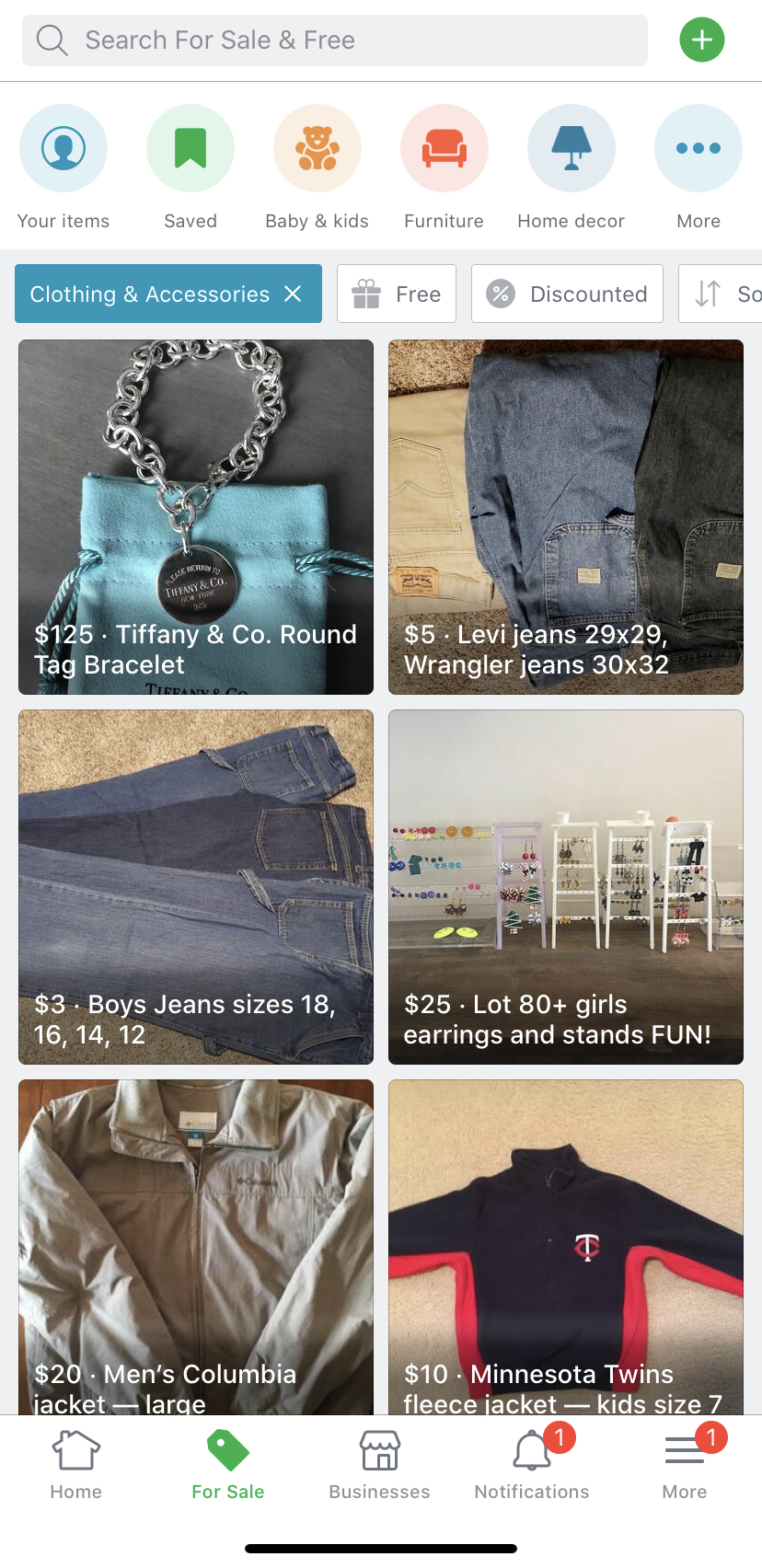 I've even seen people do open houses and create mini boutiques in their home for a weekend to sell all their clothes! It's a lot safer to advertise this with your neighbors since you all live in the same area!
11. Local Secondhand Shops
One final option is bringing them to your local thrift stores! Do your research and find ones that have good reviews. The ones I've done the best at are the ones that don't pay up front and pay you after your clothes sell.
Yes, it's nice to have cash right away but if you're able to wait you'll make a lot more money doing it this way!
And there you go!! 11 of the best places to sell clothes for cash. I hope these tips and tricks help you when deciding where to sell your clothes and I hope you have some success!
Now tell me, where have you had the most luck with selling your clothes?
Let's continue organizing and head to the bathroom! Here's my step by step guide for organizing your makeup drawer and your hair products!