There are few things that make me happier than a perfectly organized home. Seriously.
Now let's be real, my home is about 50% organized. It seems like every time I'm close to feeling like the majority of my home is organized we go and redo my office, get all new light fixtures or a child grows out of their current size of clothing.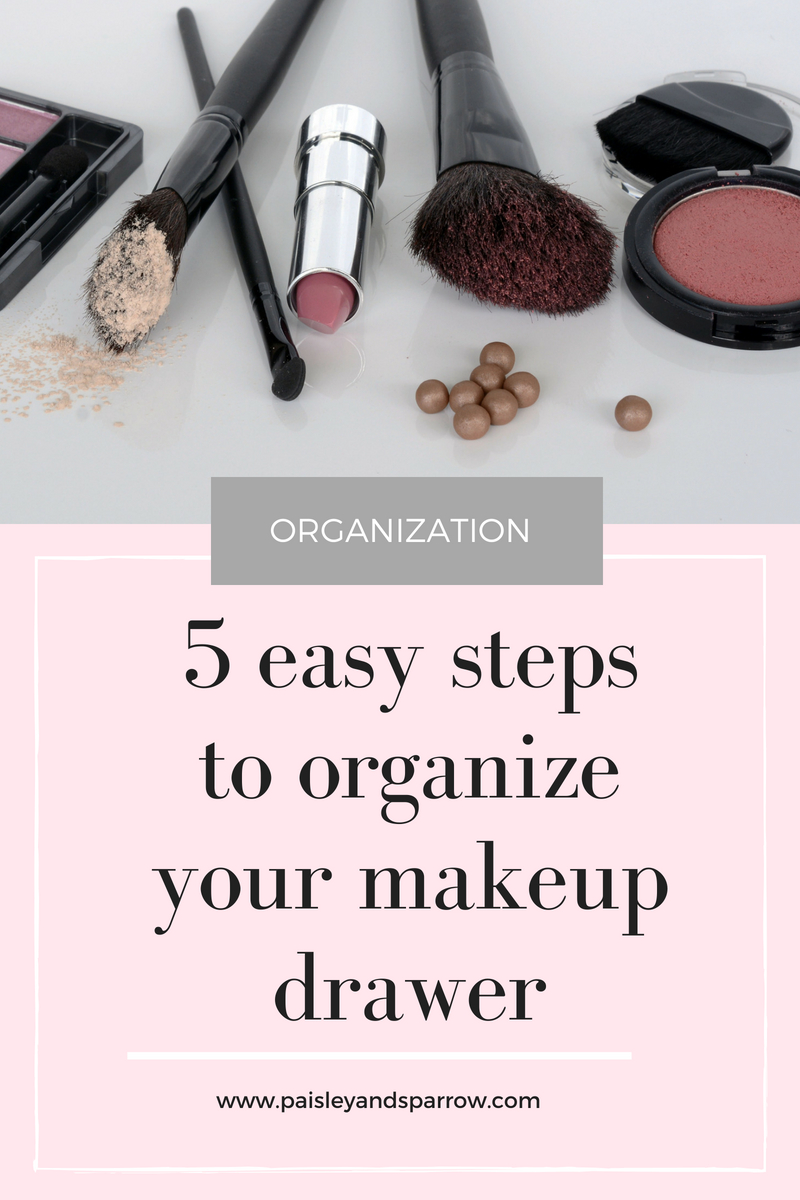 Before I had Penelope I was in full on nest mode and decided to finally organize my makeup drawer (among other things like decorating her nursery which you can see here!). A few very inexpensive plastic containers and about 30 minutes of my time has made a HUGE impact on my mornings.
This is how my drawer started: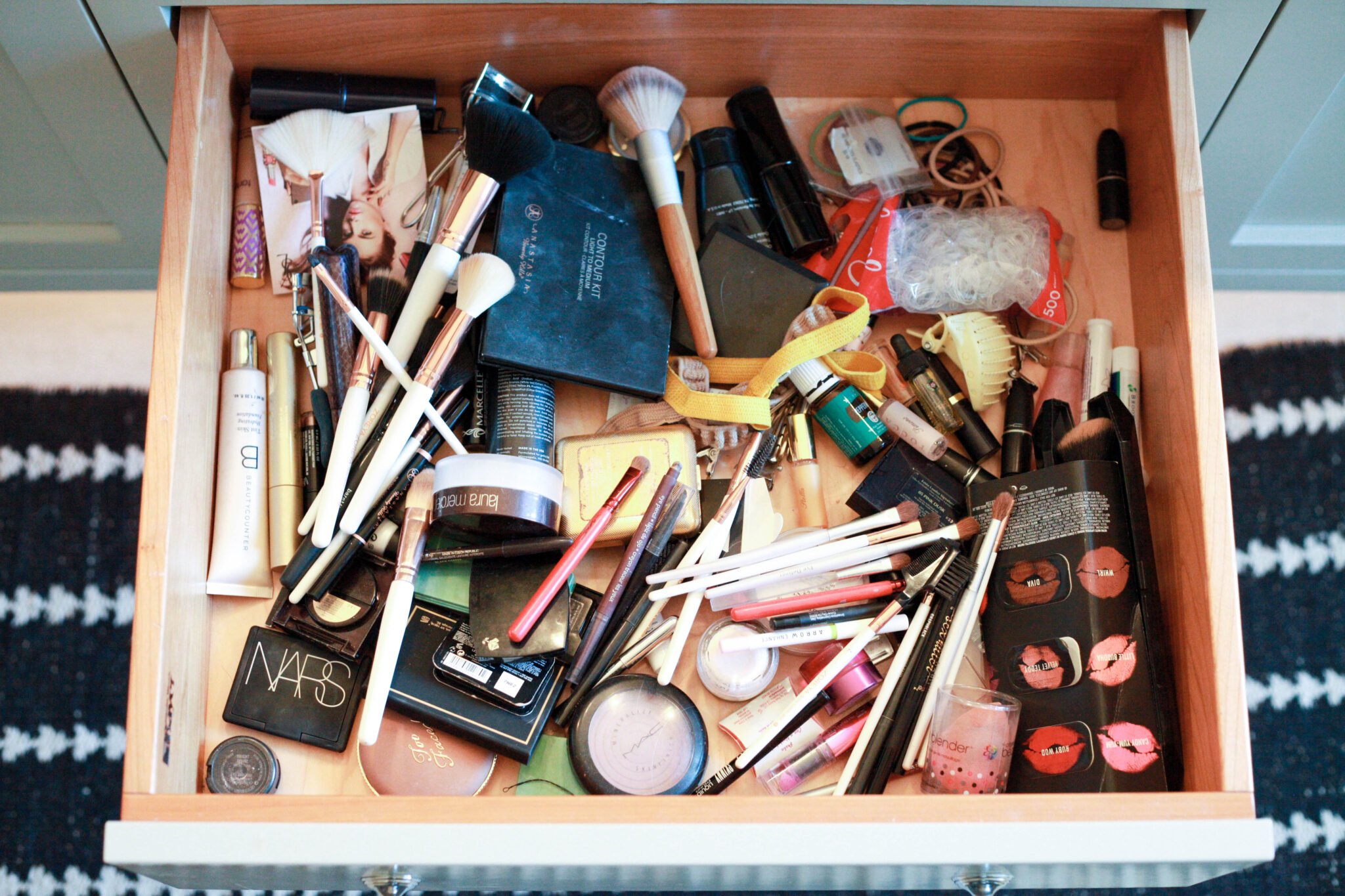 There are tons of different ways how to organize makeup depending on where you keep it but here is how I organize mine!
1. Buy trays for your drawer.
Make sure to measure your drawer to get the right ones. I use a variety of different ones (similar to these) but honestly small boxes or jars can be good if you don't want to spend the money on trays.
2. Take everything out of your drawer and go through all of your products.
I mean it. Every single thing. And then get one of the handy wipes and wipe down the drawer (if it's anything like mine it's full of pigment from eyeshadow and blush).
When you go through your product, ask yourself these questions: Is it old? Do I use it (I mean, actually  use it.)? Is it broken? Do I have multiple of one thing? Purge all of the things that you don't use, is old or that you have multiples of.
3. Put your trays in your drawer.
This is an easy one. 😉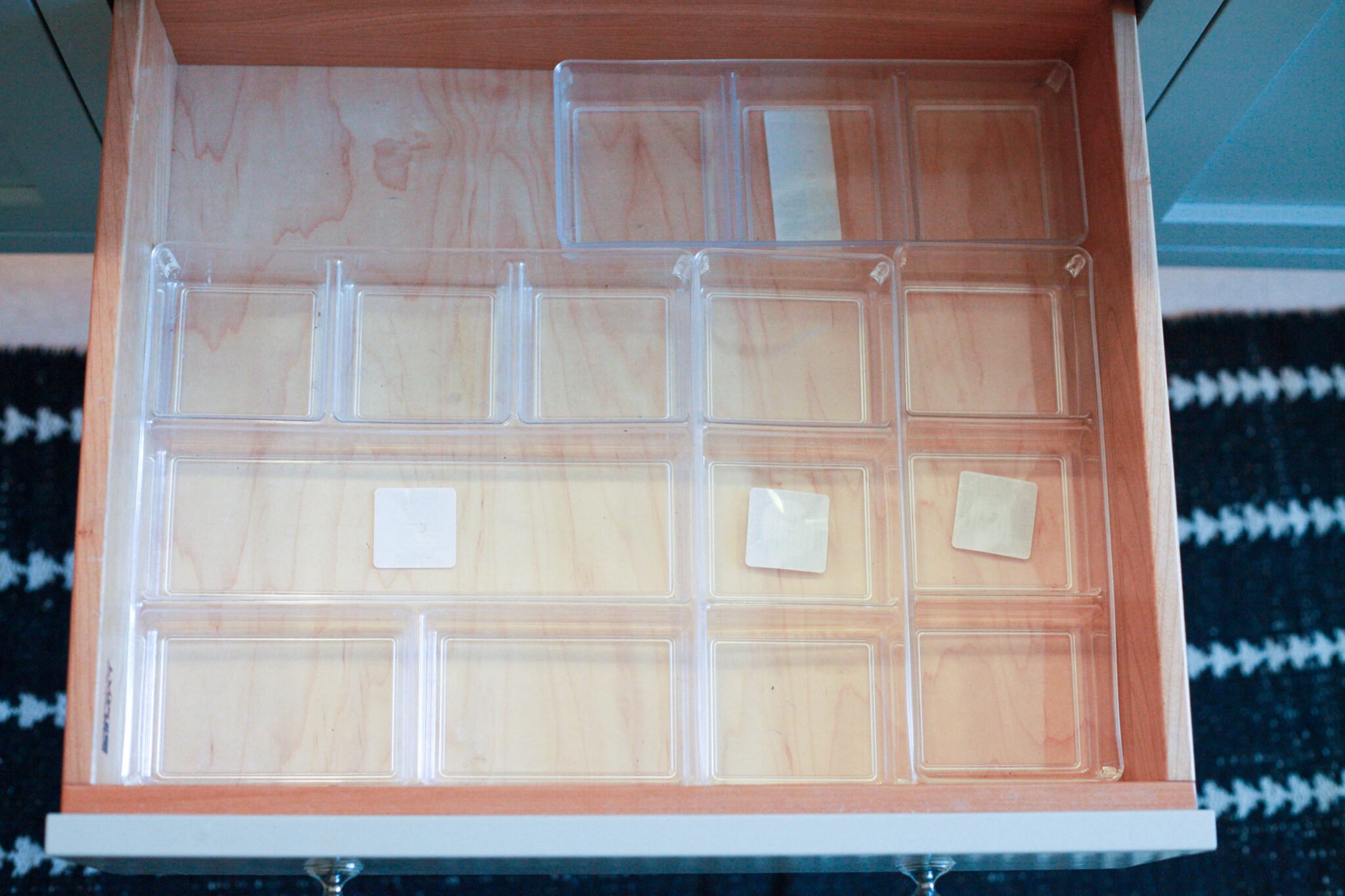 4. Put everything away!
Put like items together (eyeshadows together, foundations + concealers together, etc). I also have some hair stuff in this drawer as well.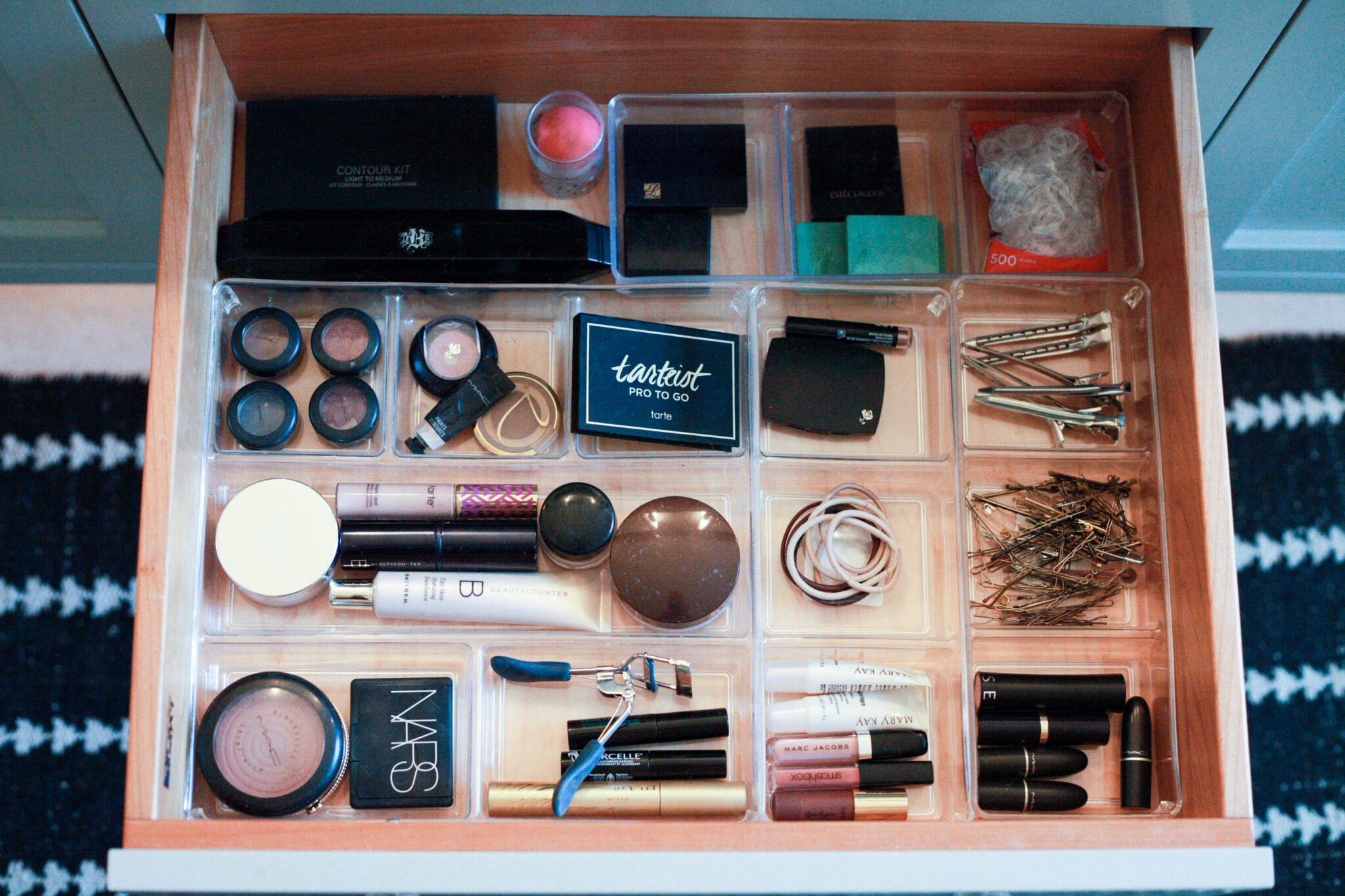 5. Put all of your brushes in jars.
Use old baby food jars, pesto jars, mason jars, empty candle jars…whatever you want!
So there you have it! A clean, organized make up drawer to make your mornings that much better.
Thanks so much for reading! Be sure to follow along on Instagram for even more fun!
A bit more about me!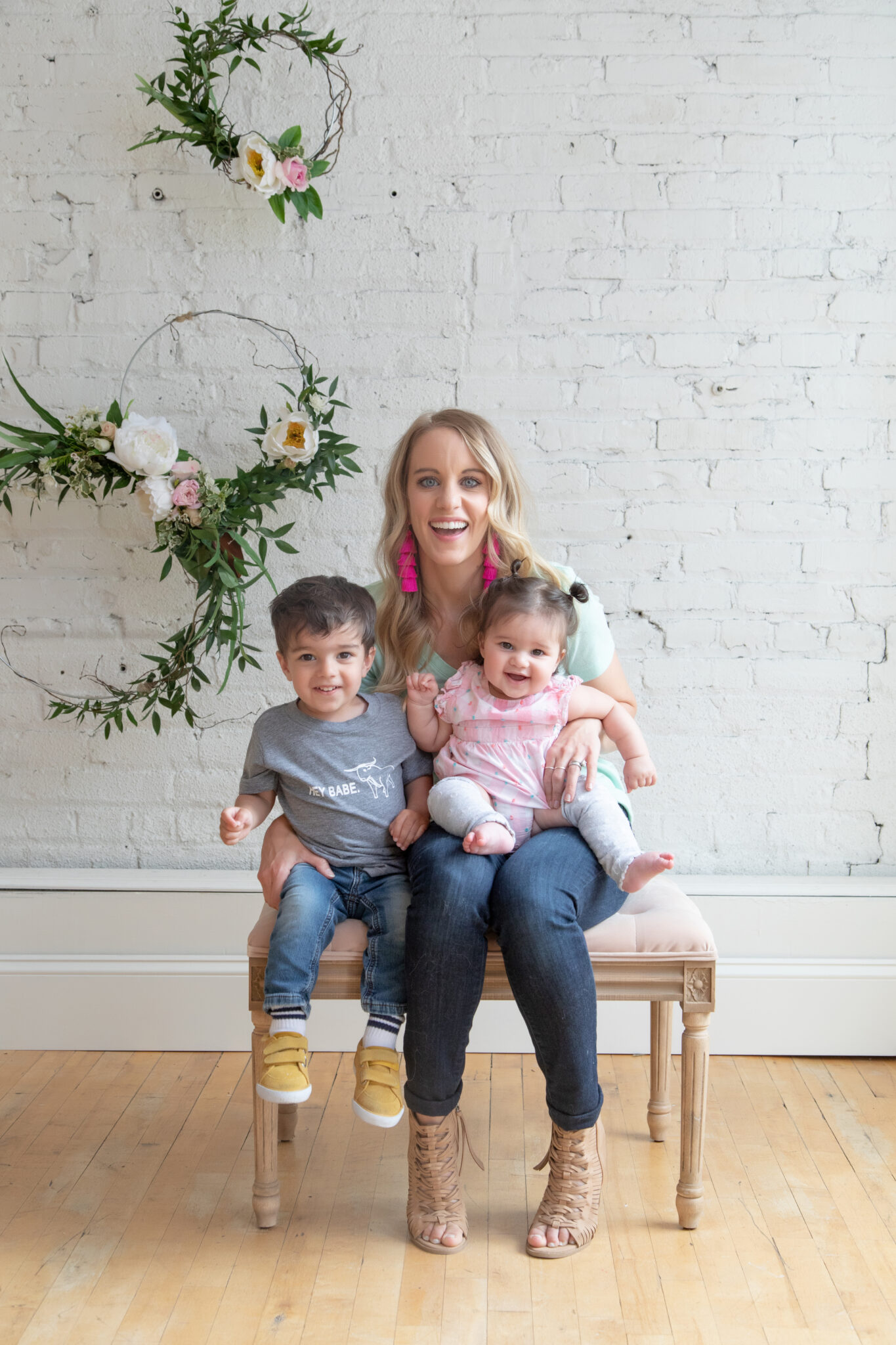 I'm Jen! I'm a mom of 2 kiddos who are 16 months apart and I'm married to a hunky Indian guy. We live in Minneapolis with our rescue dog, Chloe.
I love plants, leopard print shoes and running. You can find more about me here!
Some of the most popular posts here are 4 easy tips for decorating your home, 7 tricks for new moms and 5 ways to find the joy again.
I hope you'll stick around for a while!
xo
Jen