Wondering what the heck are the top items you need for a baby? You've come to the right place!
There are a lot of fancy contraptions out there but how are you to know what you actually need? I'm a mom of 2 with one more on the way and after my experience with 2 babies, I can assure you that these are all items you need for your baby.
Some of these items are definitely more expensive versions of the same thing but learn from our mistake!
We bought numerous less expensive versions of these items and ended up buying the higher end items after a few months. Often times you pay for what you get (and when you're dealing with stinky, poopy diapers, you'll appreciate the extra money it took to keep the stink away!).
Especially if you plan on having more than one kid, do yourself a favor and spend the money with your first!
Top 10 Must Have Baby Items
This post may include affiliate links which means I may earn a small commission if you shop using the links below at no additional cost to you. Thanks so much for supporting me and this blog!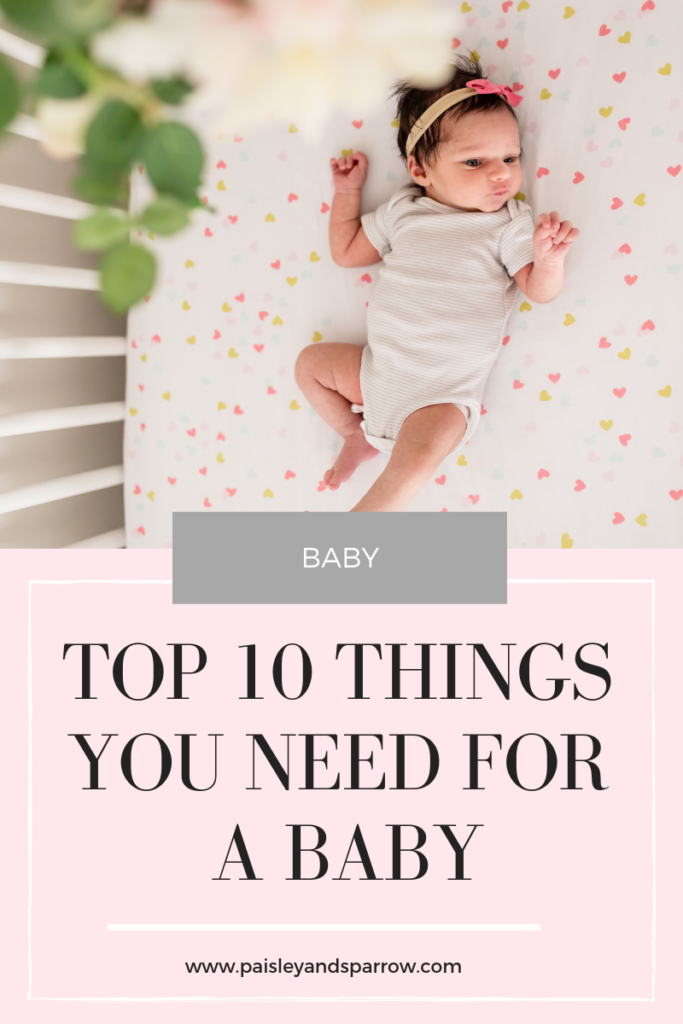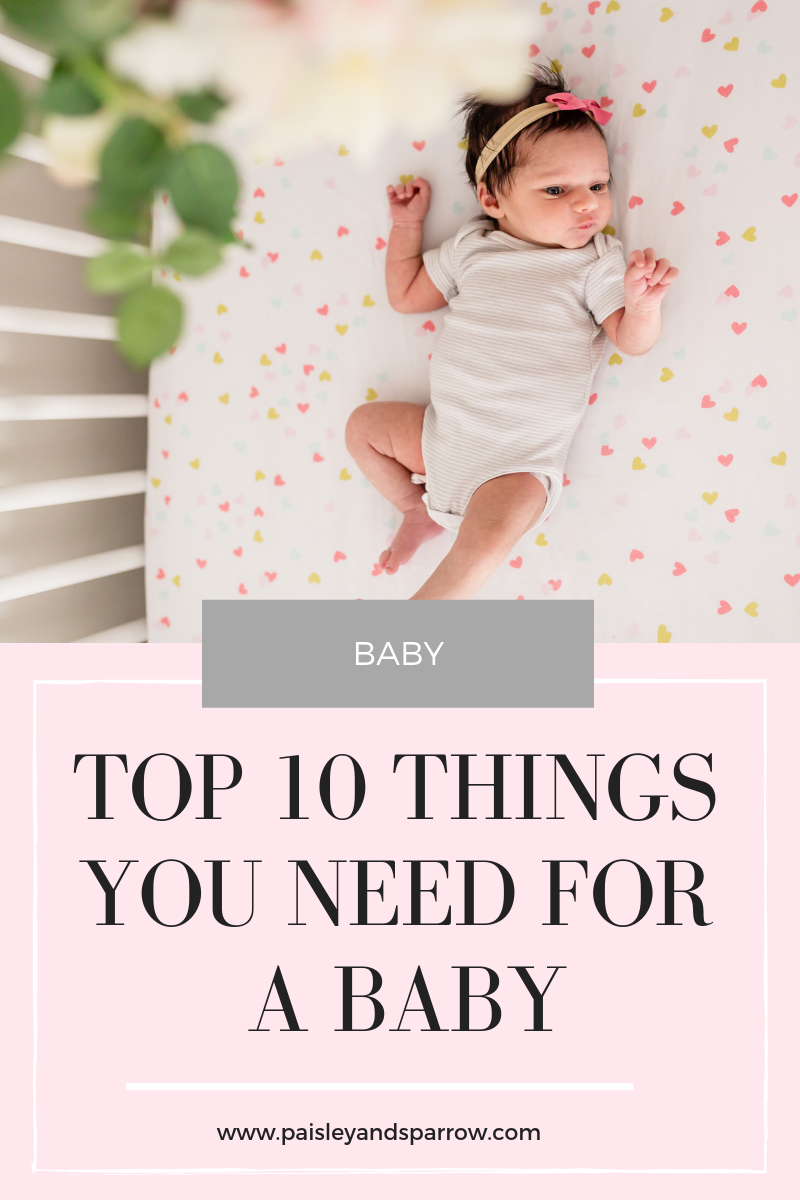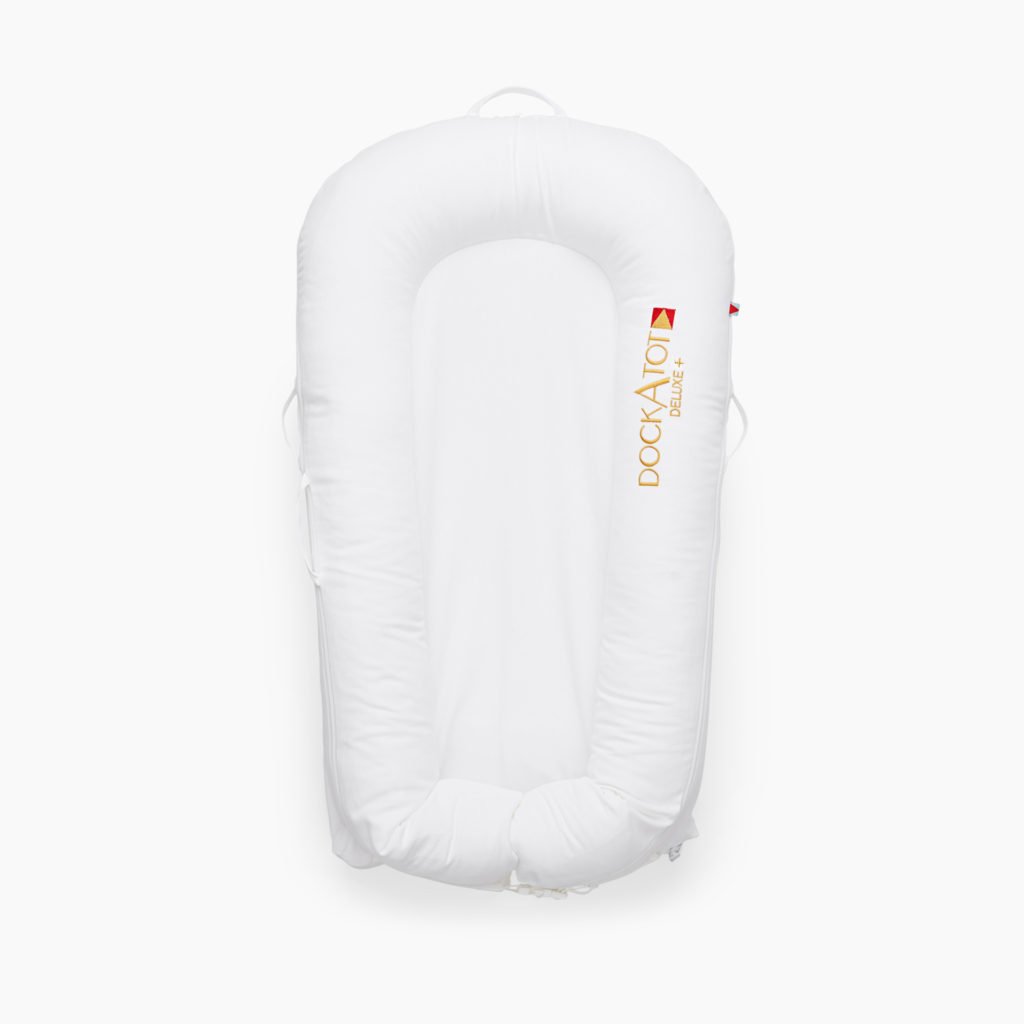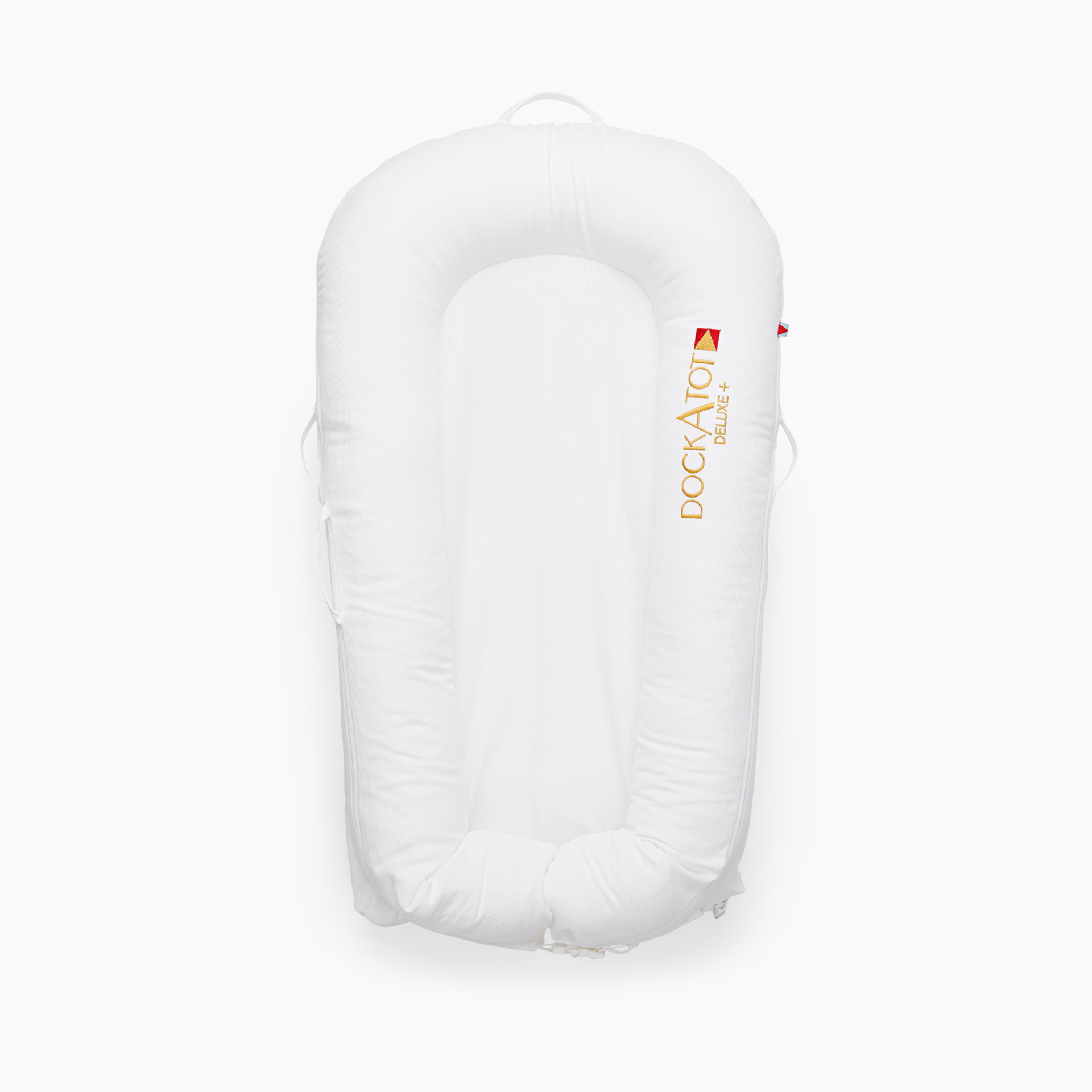 I didn't have this with my first and was OBSESSED with it for my second. Especially because our kids were so close in age (16 months), having a safe place to set Penelope when I was making Roy breakfast or starting dinner was the best.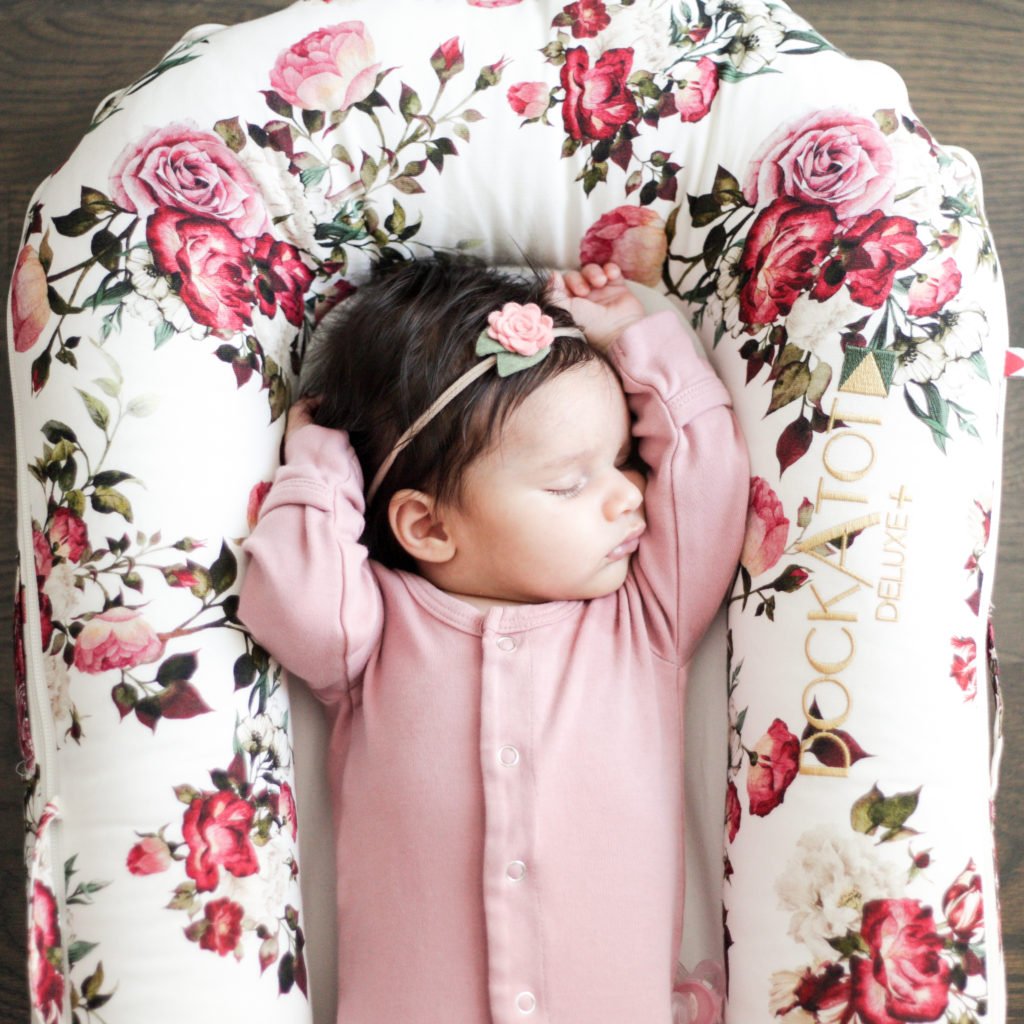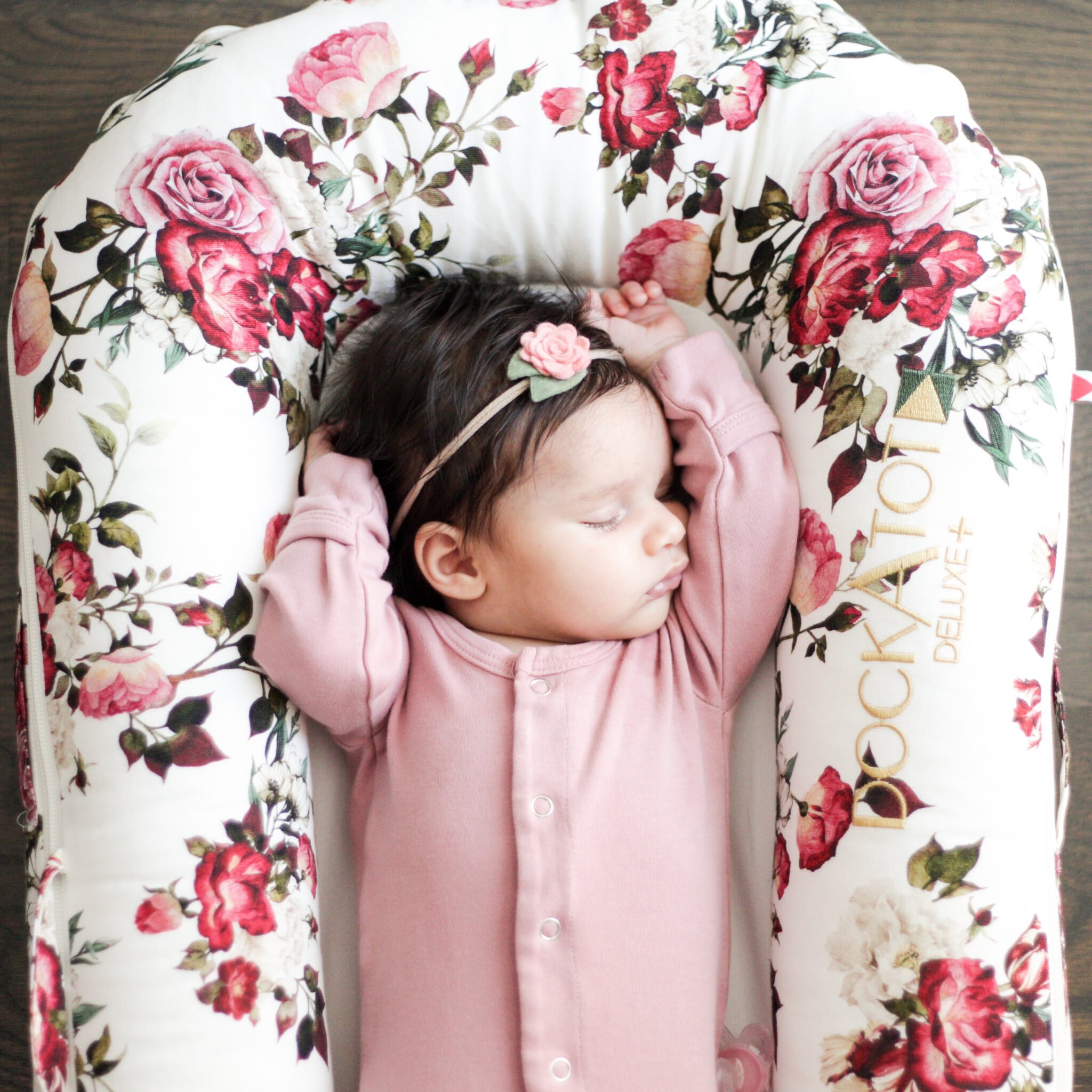 We brought our dockatot everywhere since it's super portable and gave P a safe spot to nap or lay down while we were at friends' or family's homes.
Even if you're not a big baby wearer you need at least one good carrier. We love to go on walks from spring to fall and having a carrier that is quick and easy to put on is what I need.
We have multiple carriers for different activities but having a Baby K'tan for times when I'm by myself with the kids and I won't be wearing a baby for much longer than an hour is perfect.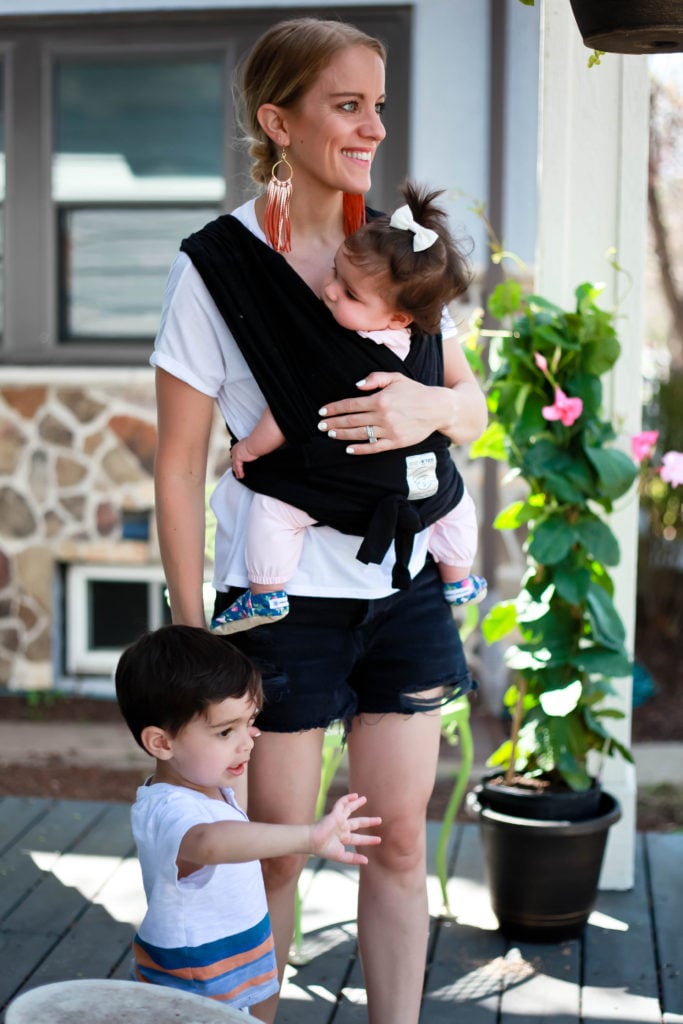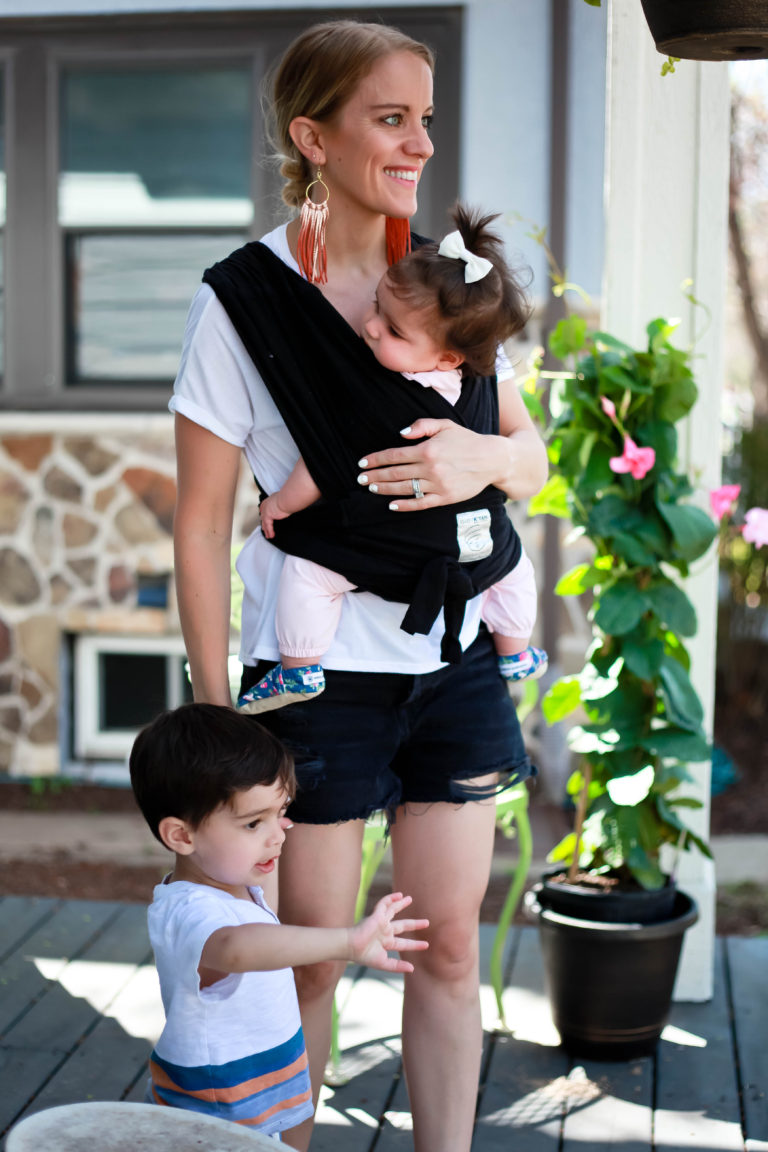 I also use it every time we travel! It's small enough to fit in a carryon and easy enough to throw on when you quickly need to get a baby strapped on!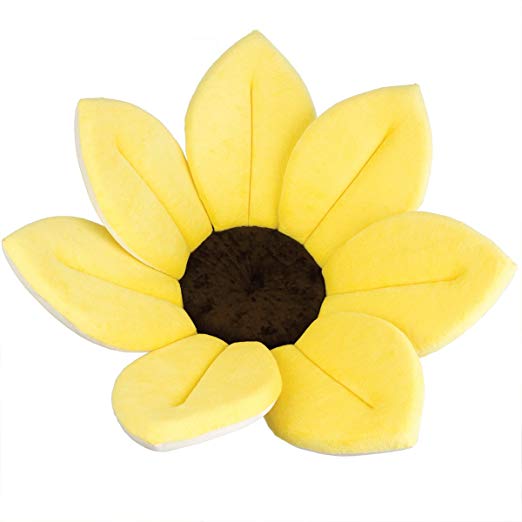 We use this starting right at birth and continue on for months and months! Our kids bathe together so I use the flower for Penelope so she is a bit higher out of the water and doesn't slide so much.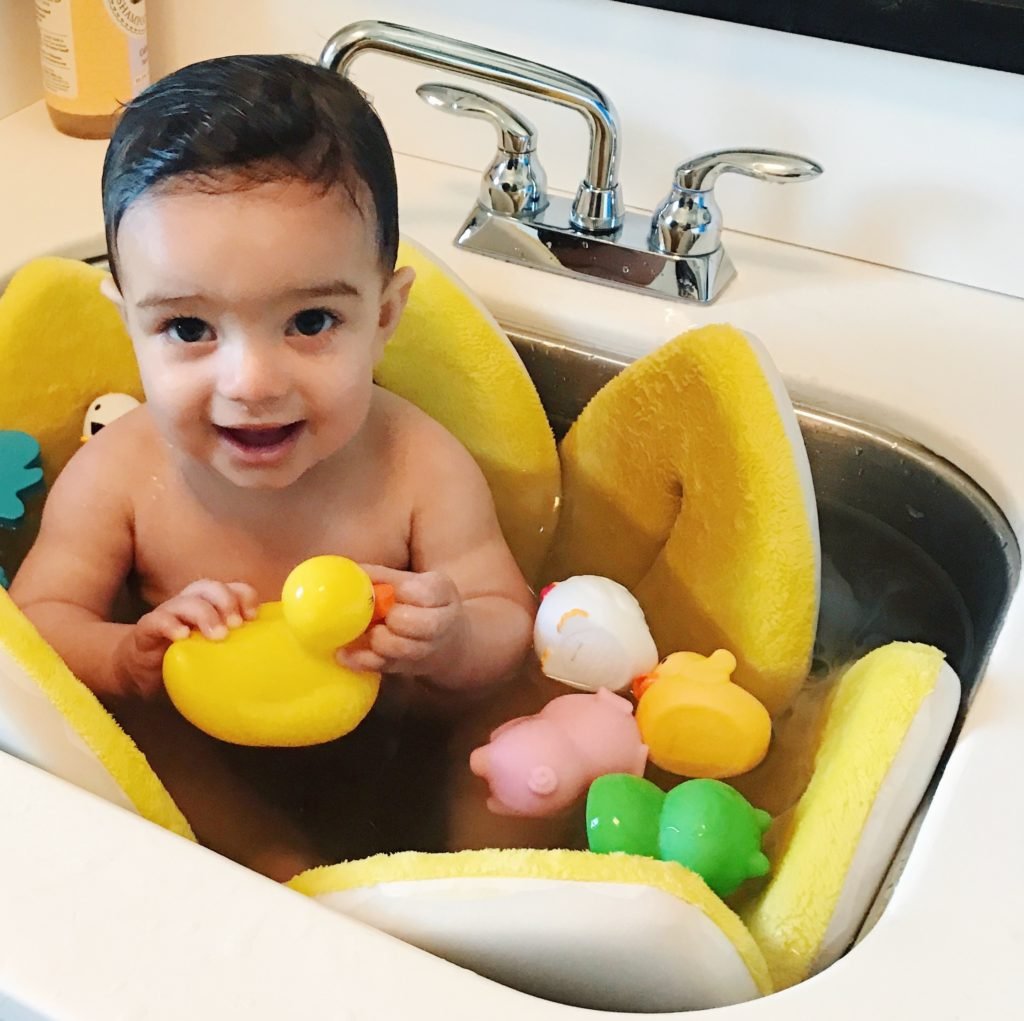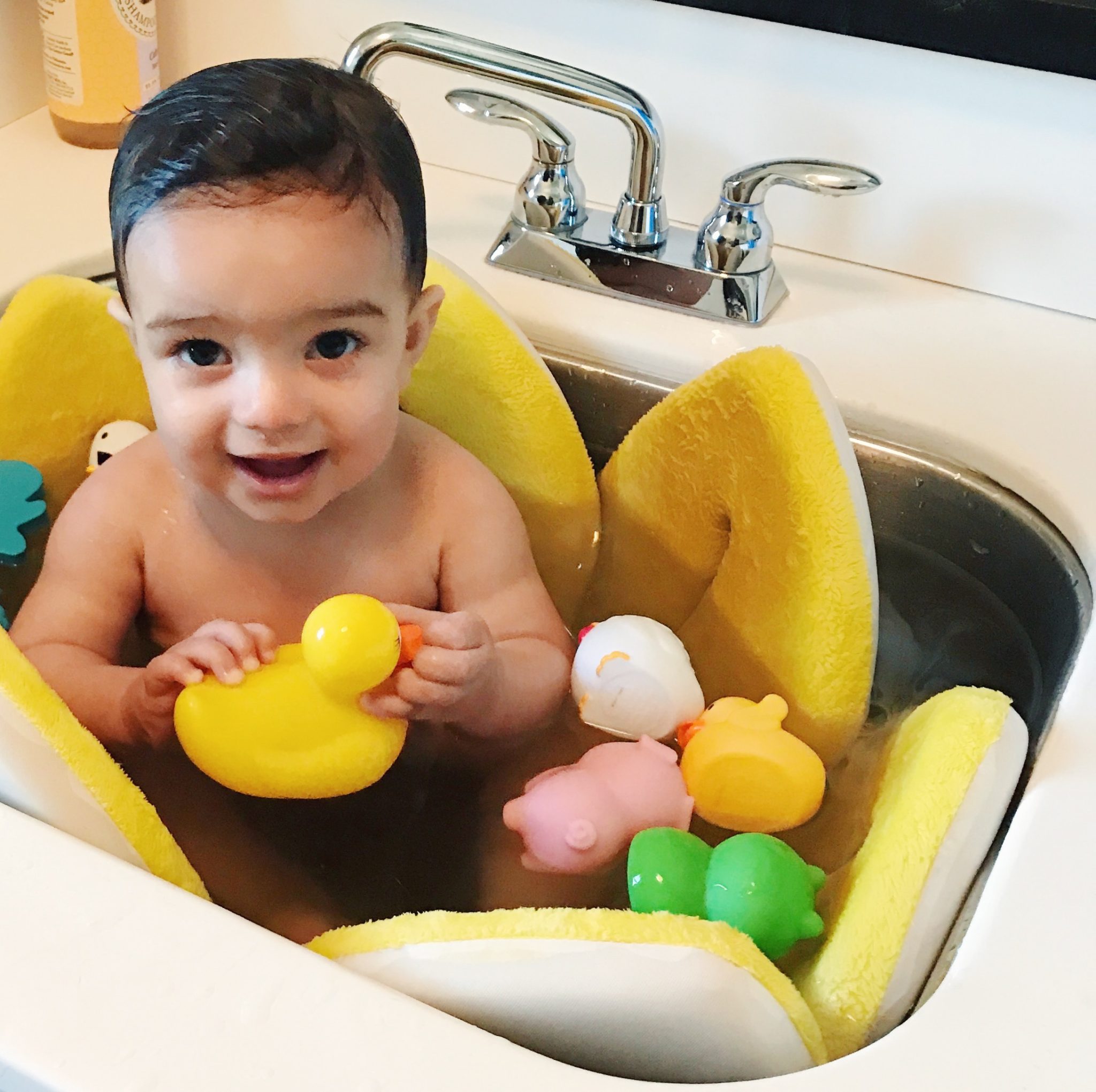 You can throw it in the washing machine for easy cleaning. It's held up super well after countless baths for 2 children over the past 2.5 years!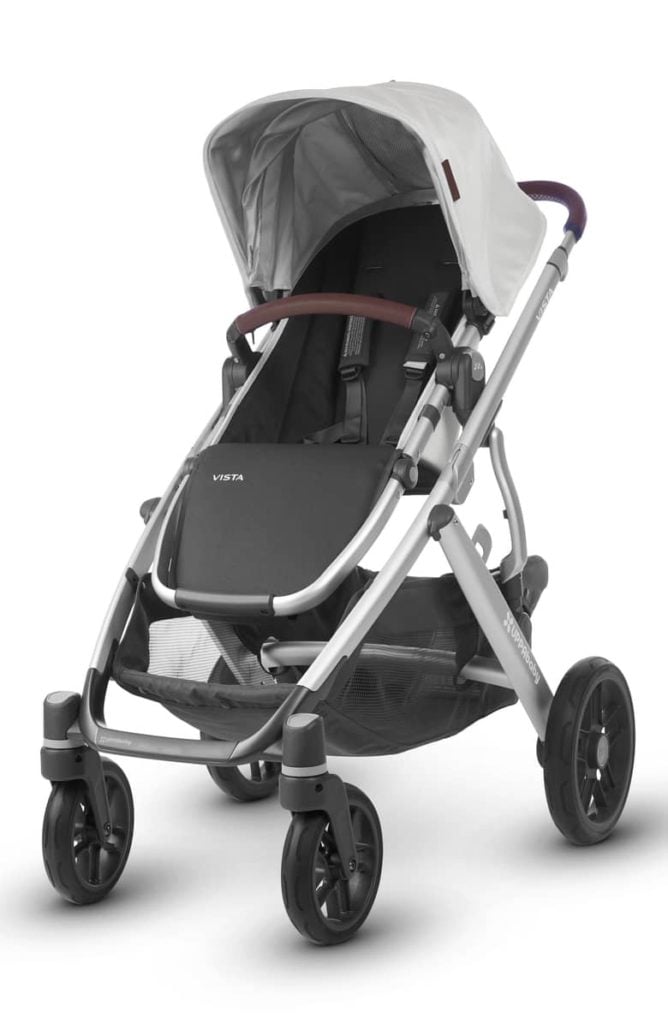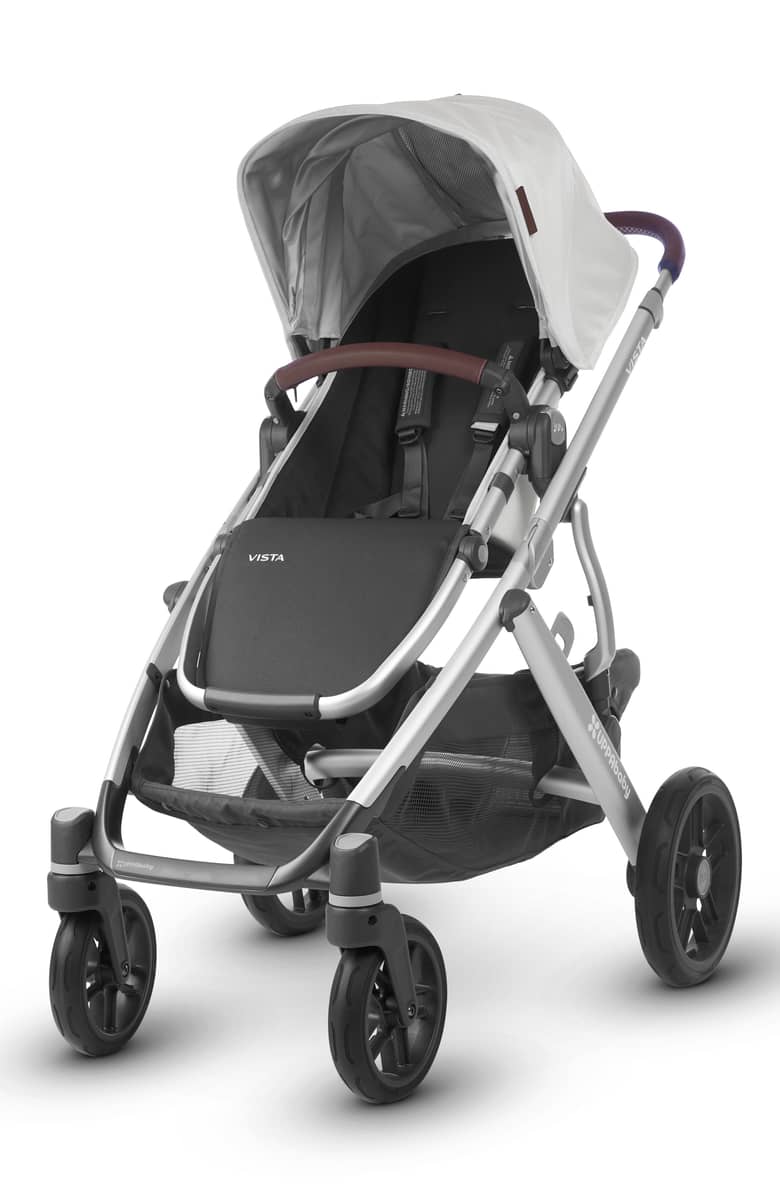 Especially if you're planning on having more than one kid, I highly recommend the Uppa Baby Vista stroller. There are so many options for it even for one kid! You can use a bassinet, a car seat or turn the seat toward you or away from you.
It perfect for your second kid because all you need to do is add the rumble seat! You're still able to get through doorways and you're not taking up the entire sidewalk like you would with a doublewide. (We have a doublewide jogging stroller and it can be so hard to maneuver!)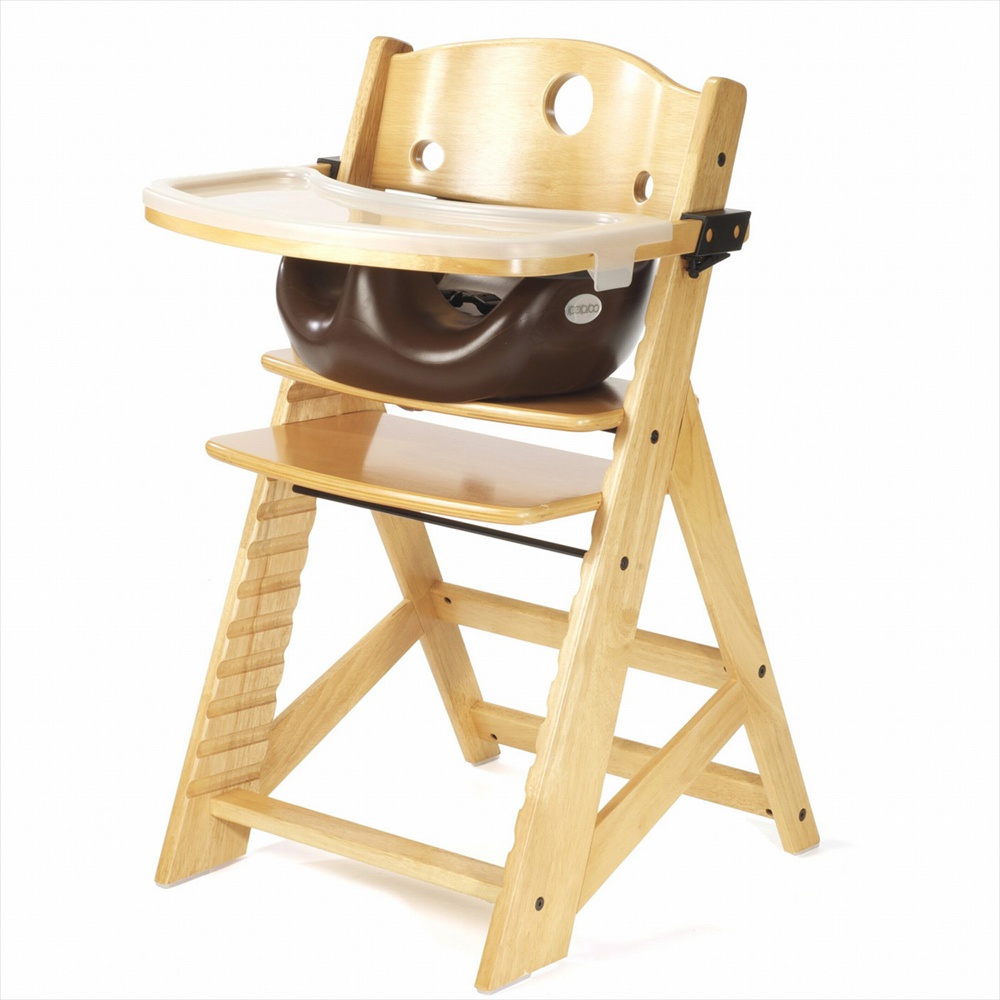 This works for all stages! It has a little insert for the itty bitty stage and adjustable seats and foot rests to grow with your child. Roy loved it as he grew because he was able to climb in and out of it by himself.
This high chair is a bit more expensive but having the option to grow with your child makes it so you don't have to continue to buy different chairs for each season!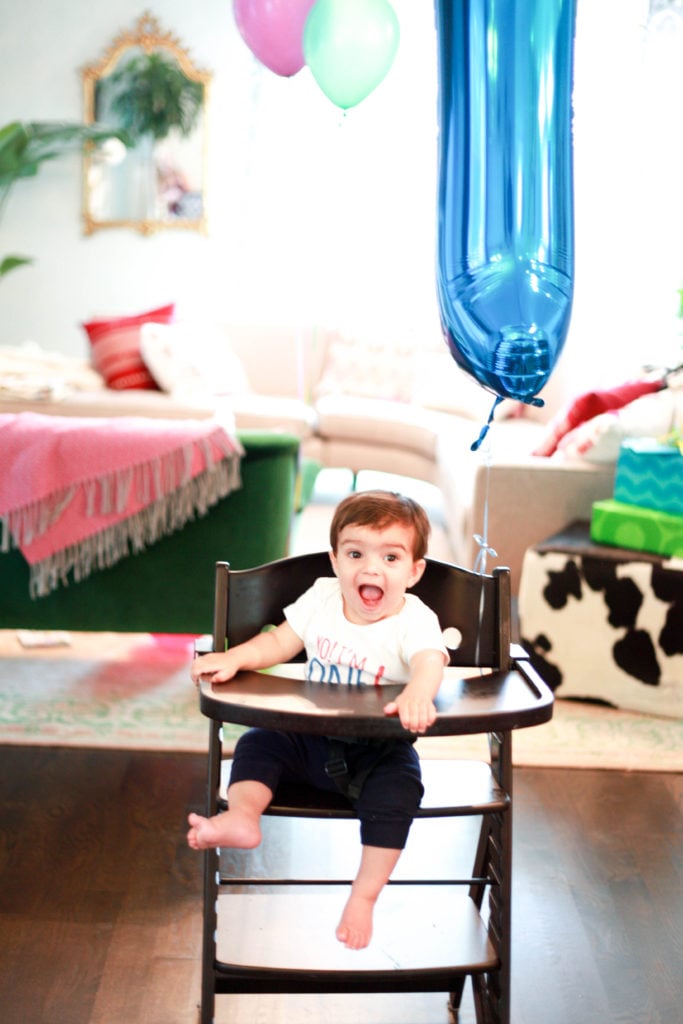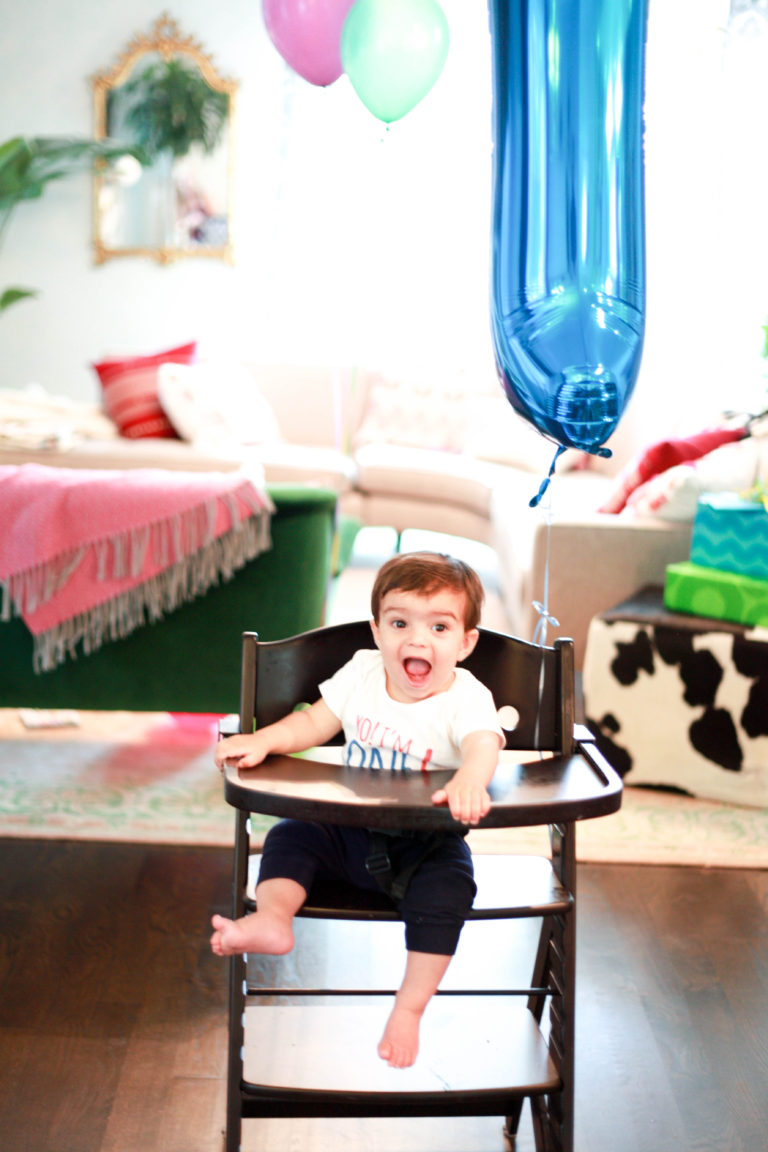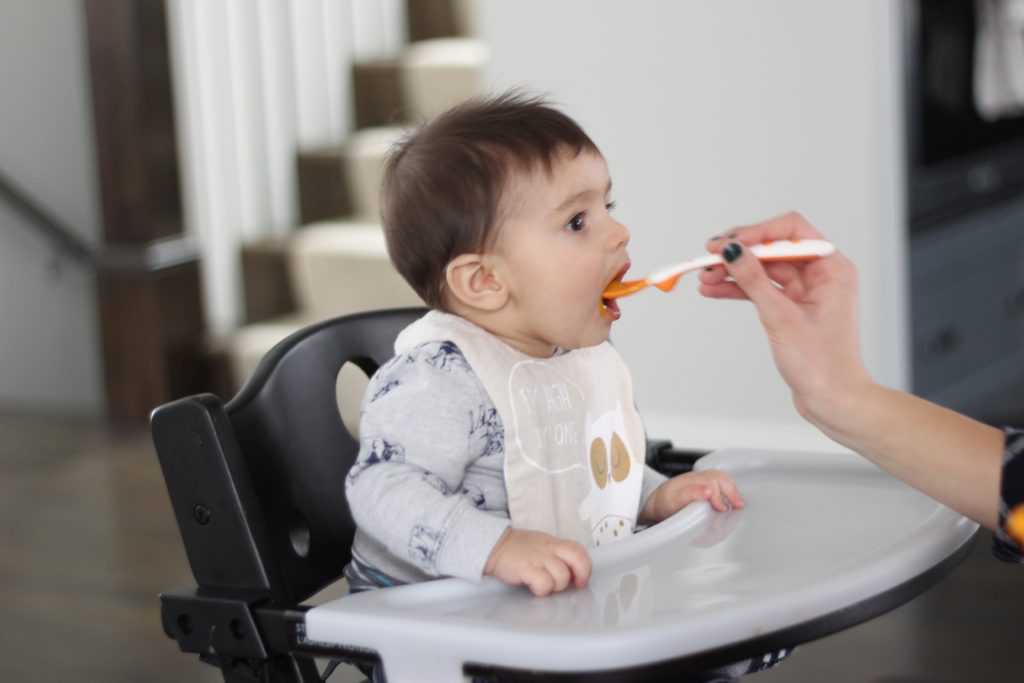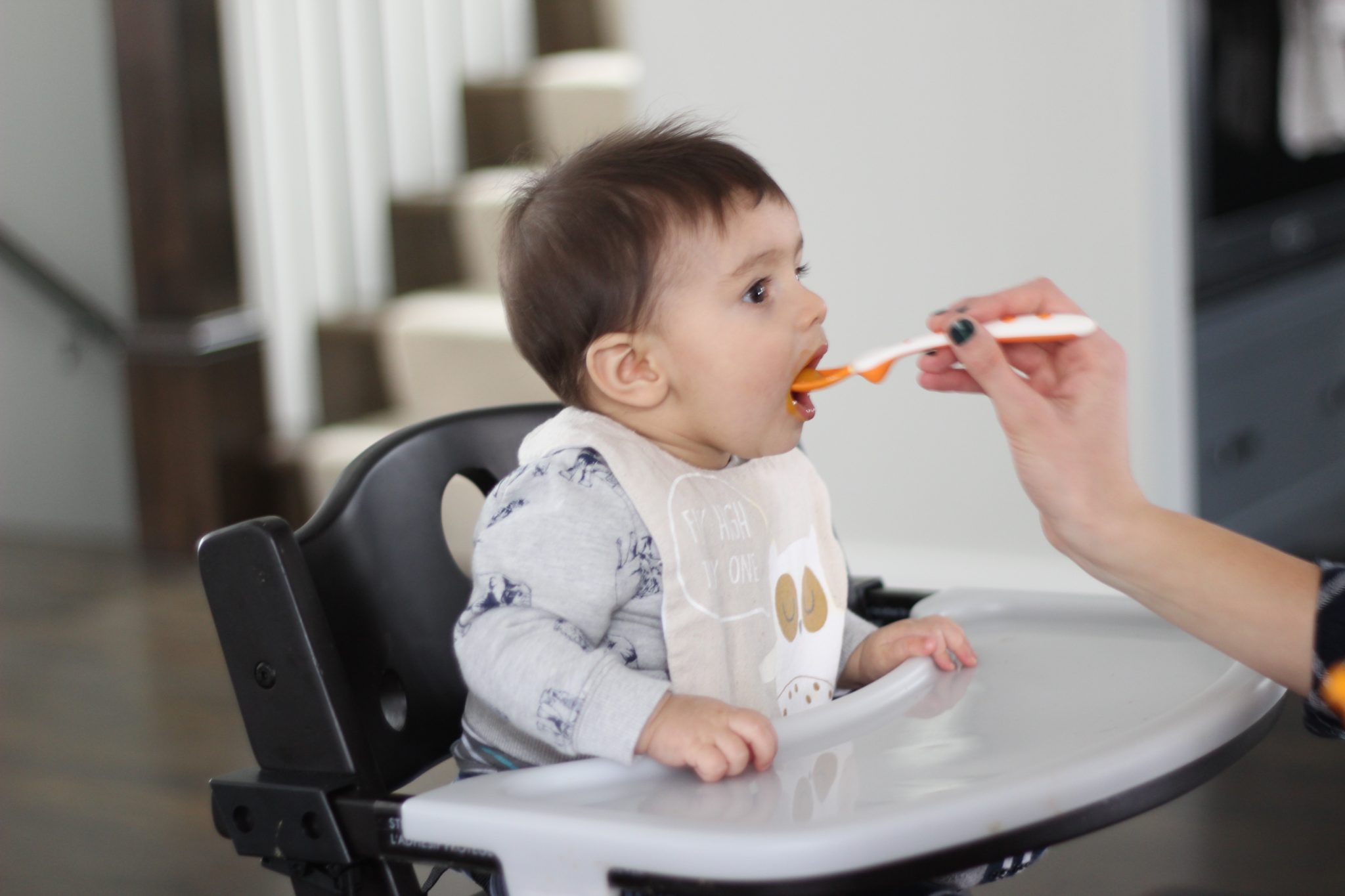 My sister actually got this style of high chair with her oldest (who is now 10). She still uses it for all of her nieces and nephews. It's great for her because she's been able to use it when my kids were just starting to eat solid foods up until now when Roy can get in and out of it by himself!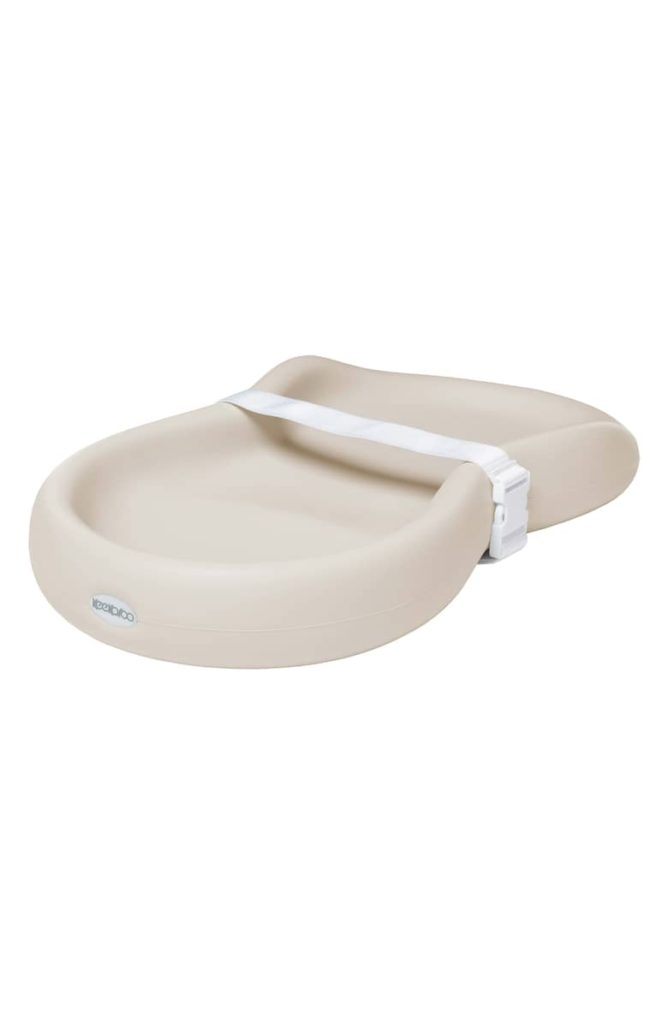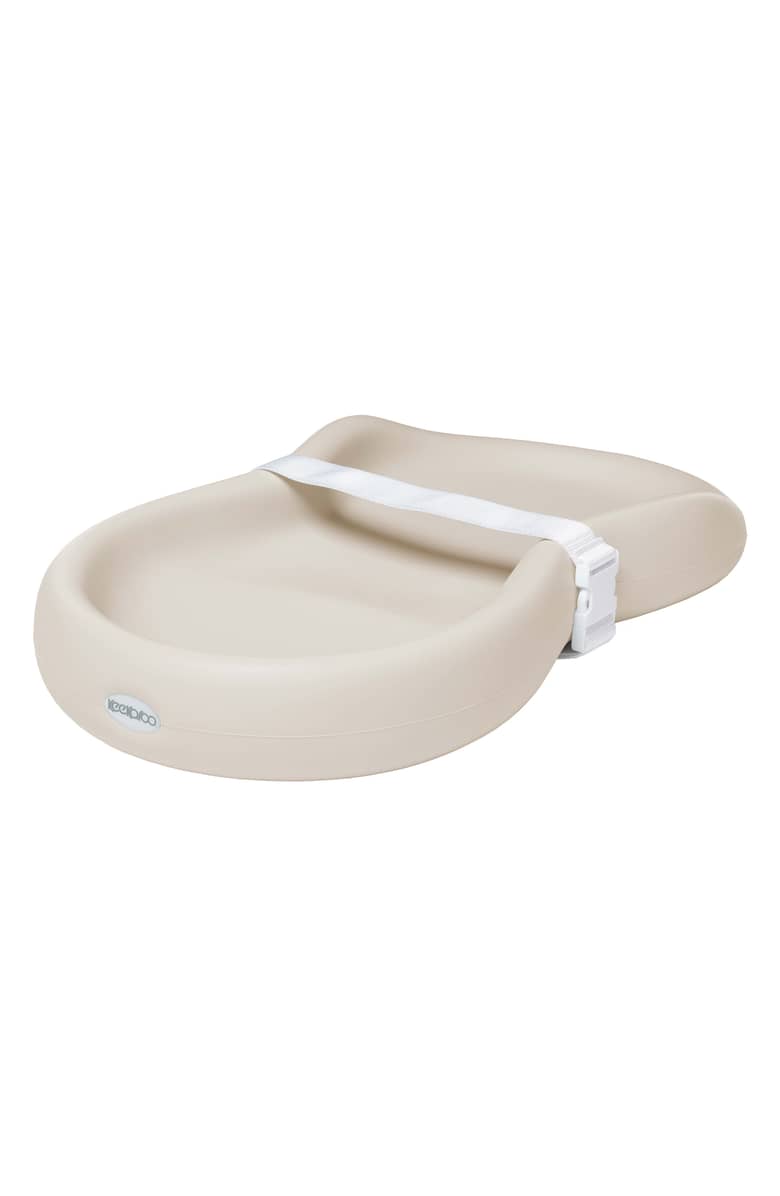 We had one of the "regular changing pads" when we first had Roy. You know the kind. It has a foam inside and you can add a cover on that you wash if (aka WHEN) accidents happen.
Well after a couple mid-change accidents, Rishi was so grossed out he went out and got this one.
When accidents do happen (because let's face it, they happen), the pee stays down near the feet and doesn't flow up to the head because of the design. And it's a breeze to clean up!
You may think we're crazy for this one but trust me. You need it. Especially when you have infants with a lot of hair! In the other kinds, the pee seeps up the changing pad into their hair causing you to bathe your child all the time OR having to have a ton of covers for your changing pad and doing even more laundry, you'll get it.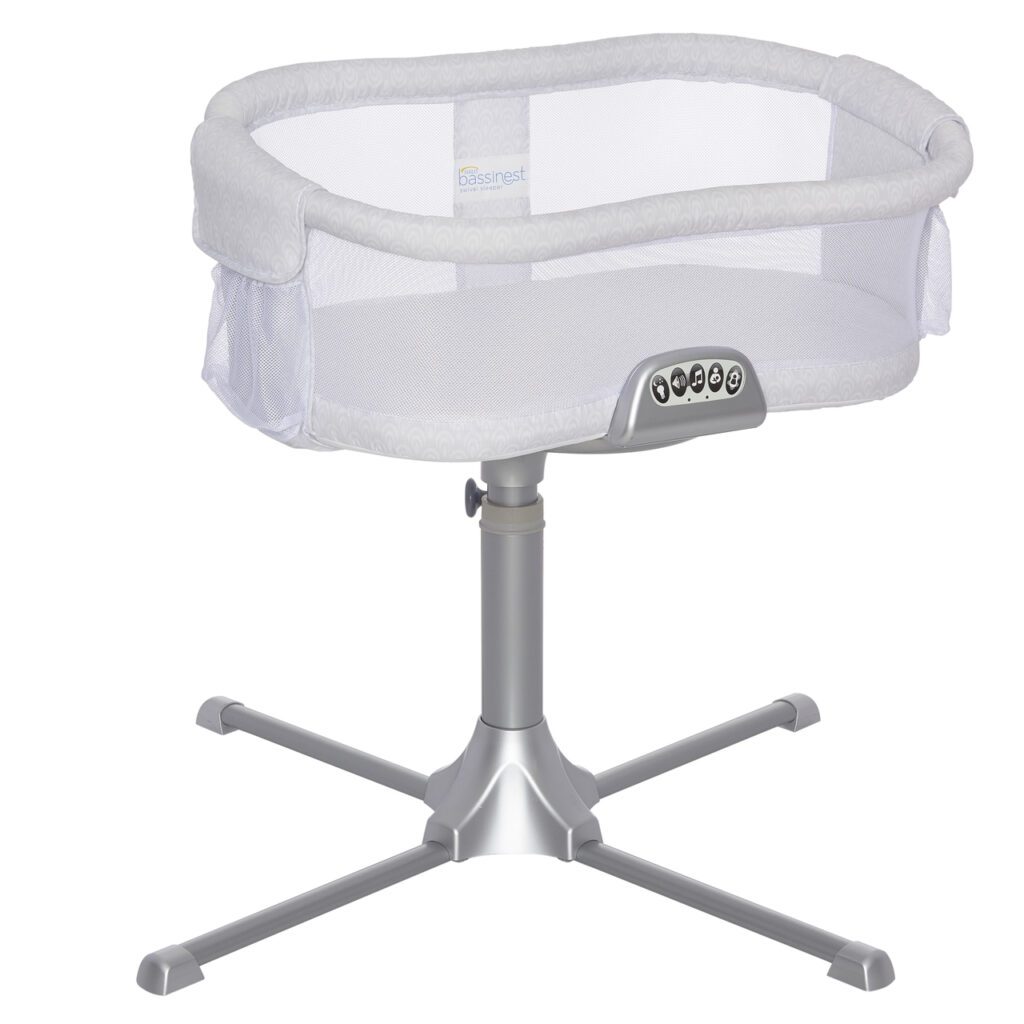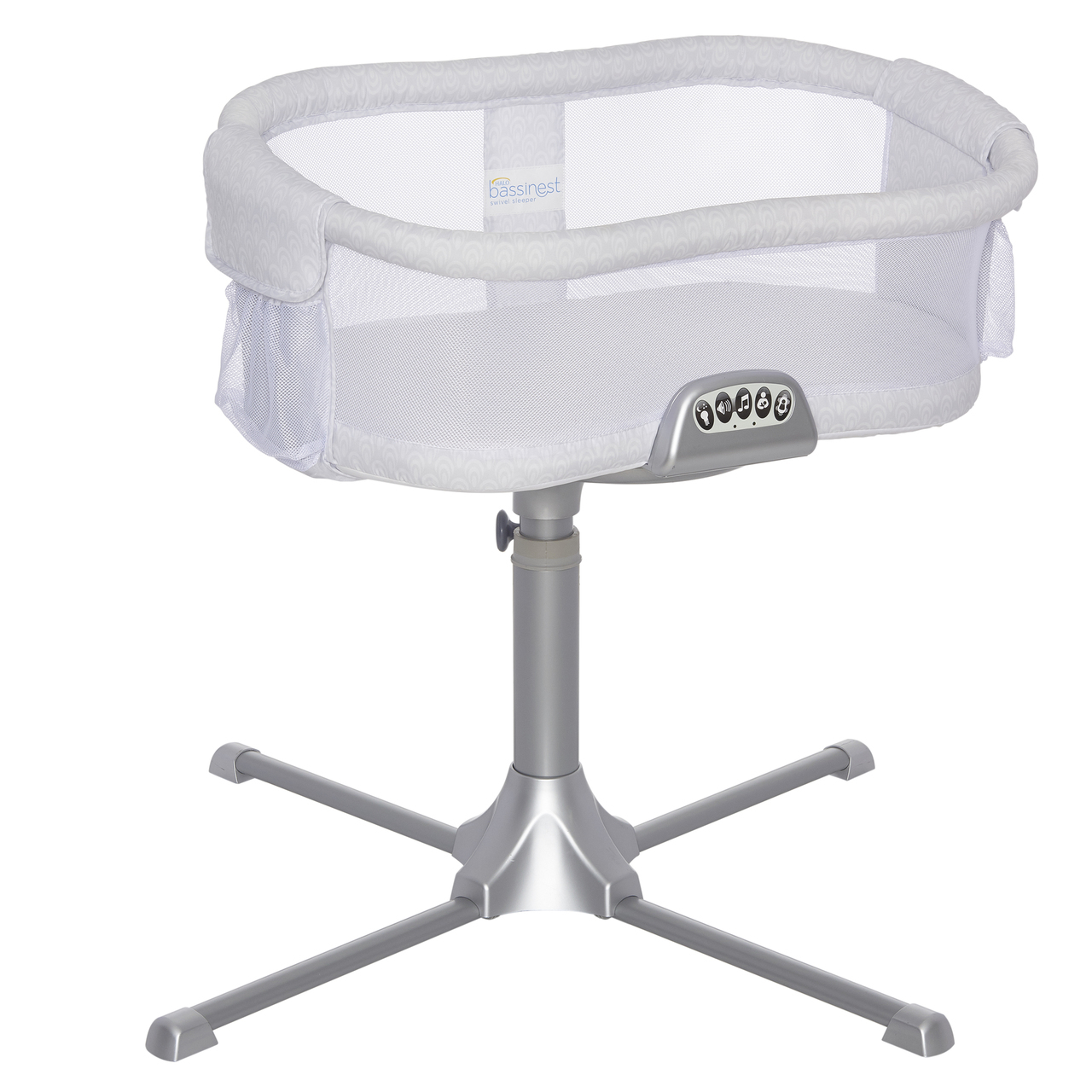 This bassinest is actually new to us for this 3rd baby but I know it's going to make a huge difference. Having a safe option for this baby to sleep in our room is the best!
The sides bend down so it's easy to scoop baby out of the bassinet during feeding times and it swivels to make it easy to pull them close when needed.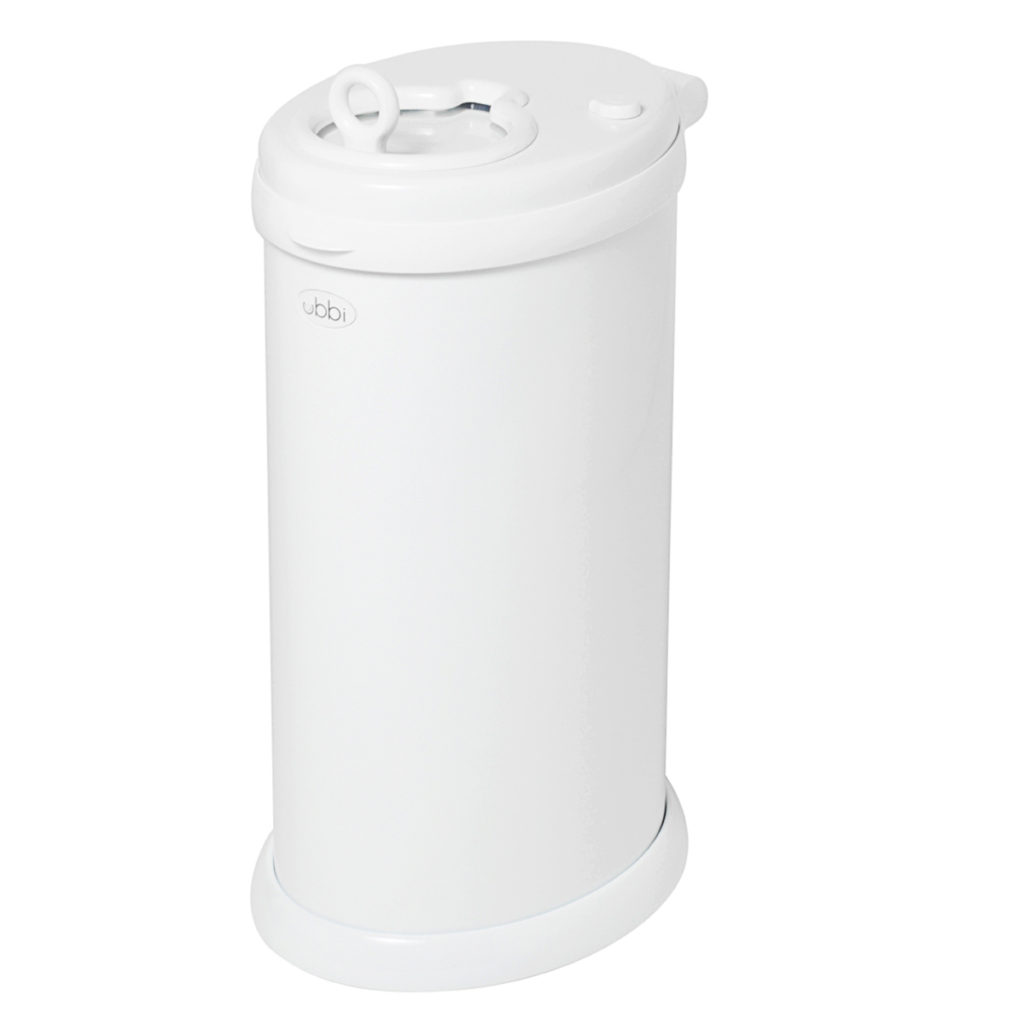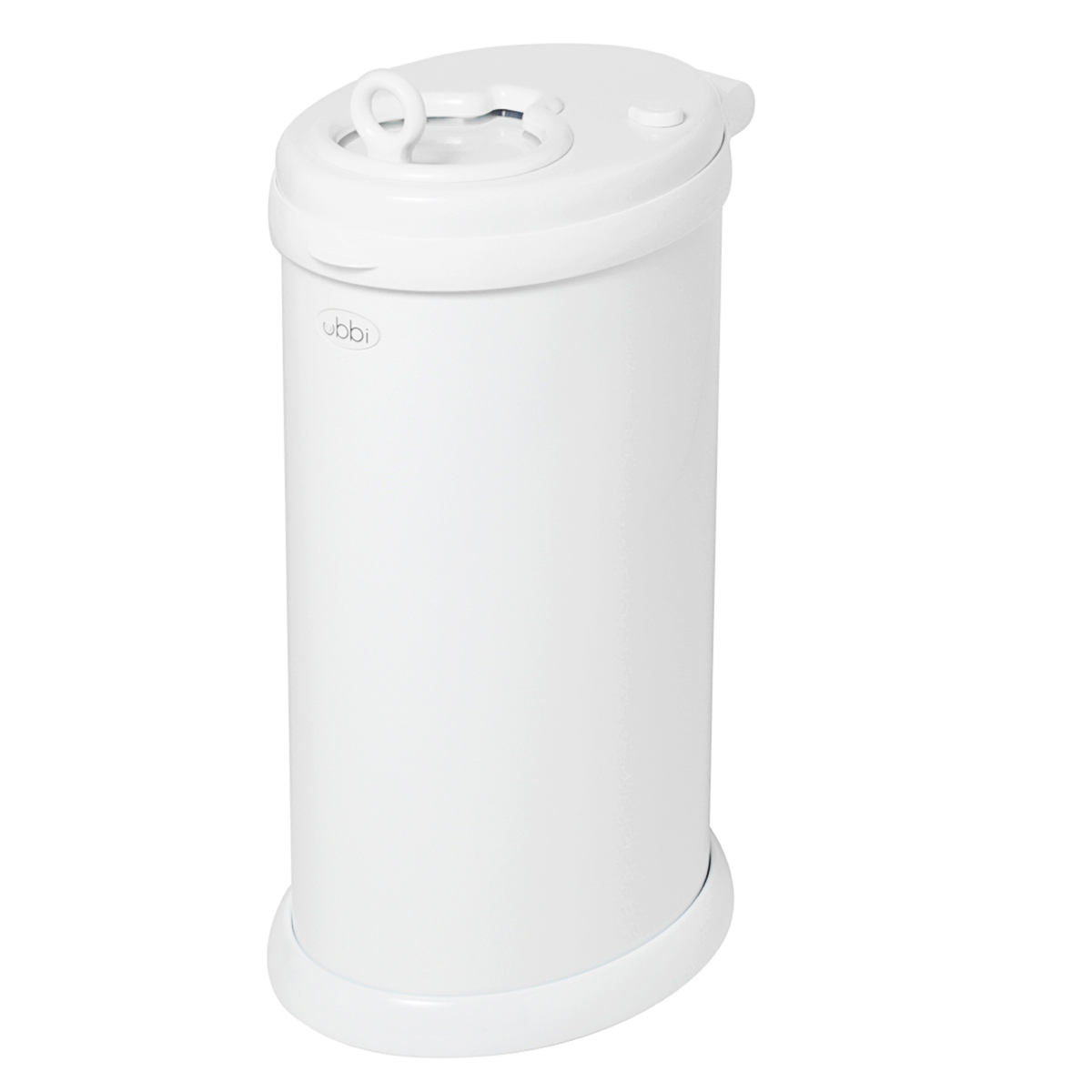 We had your standard diaper genie for about 6 months with Roy. It did a terrible job of keeping the stink in!
When my cousin was pregnant with her first, Roy and I went with her to help her register for her baby shower. That's when I first discovered the Ubbi! I promptly bought it and we were hooked from day one.
No more pushing the diaper down into the pail of nasty diapers, no more stink wafting from the pail, no more wasting money on special bags – it is literally the best diaper pail EVER. There's even a lock on it to keep curious 2 year olds from digging around in there!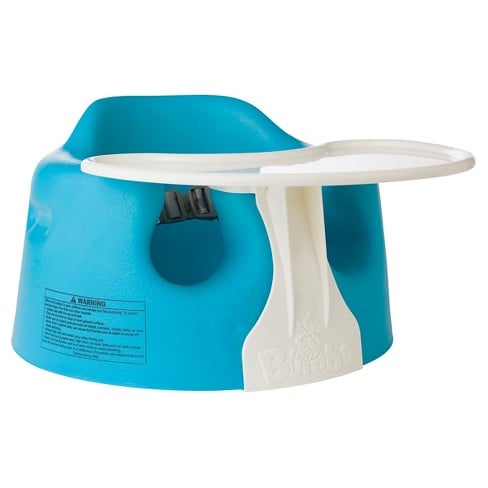 Every home needs a Bumbo. Until your little one is able to sit up on their own, Bumbos help them do just that!
These seats help build core muscles, get your baby off of their back on their ground and gives them a new view! We also used our Bumbo to feed our kids when we went to friends' homes who didn't have anywhere for our kids to sit!
There is some controversy around Bumbos but just use common sense! Don't put it on a table and don't put your baby in it before they're ready.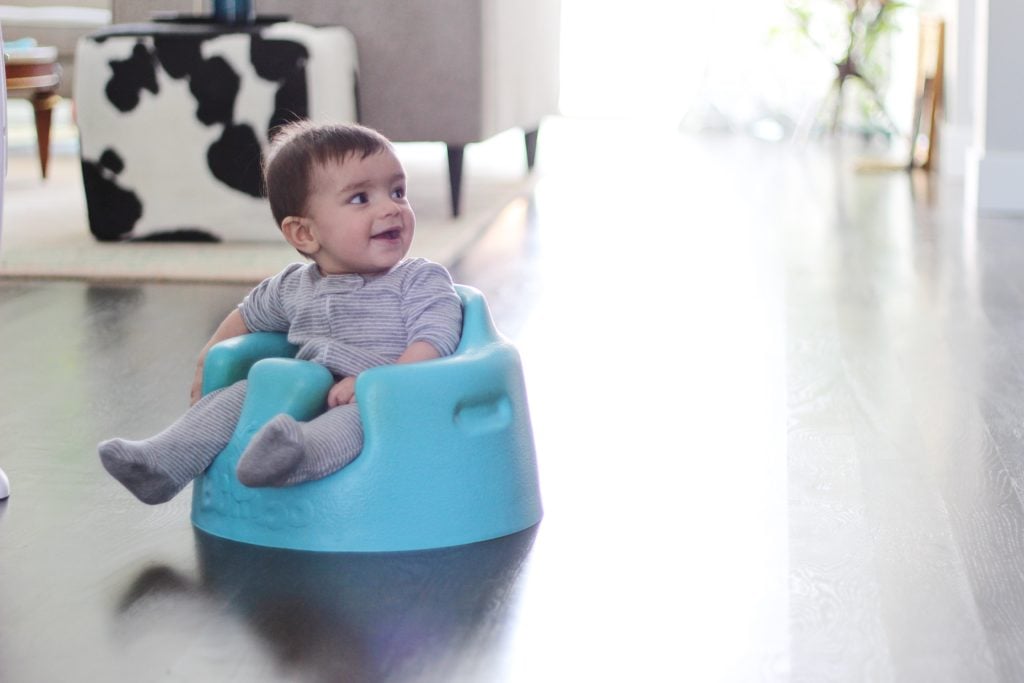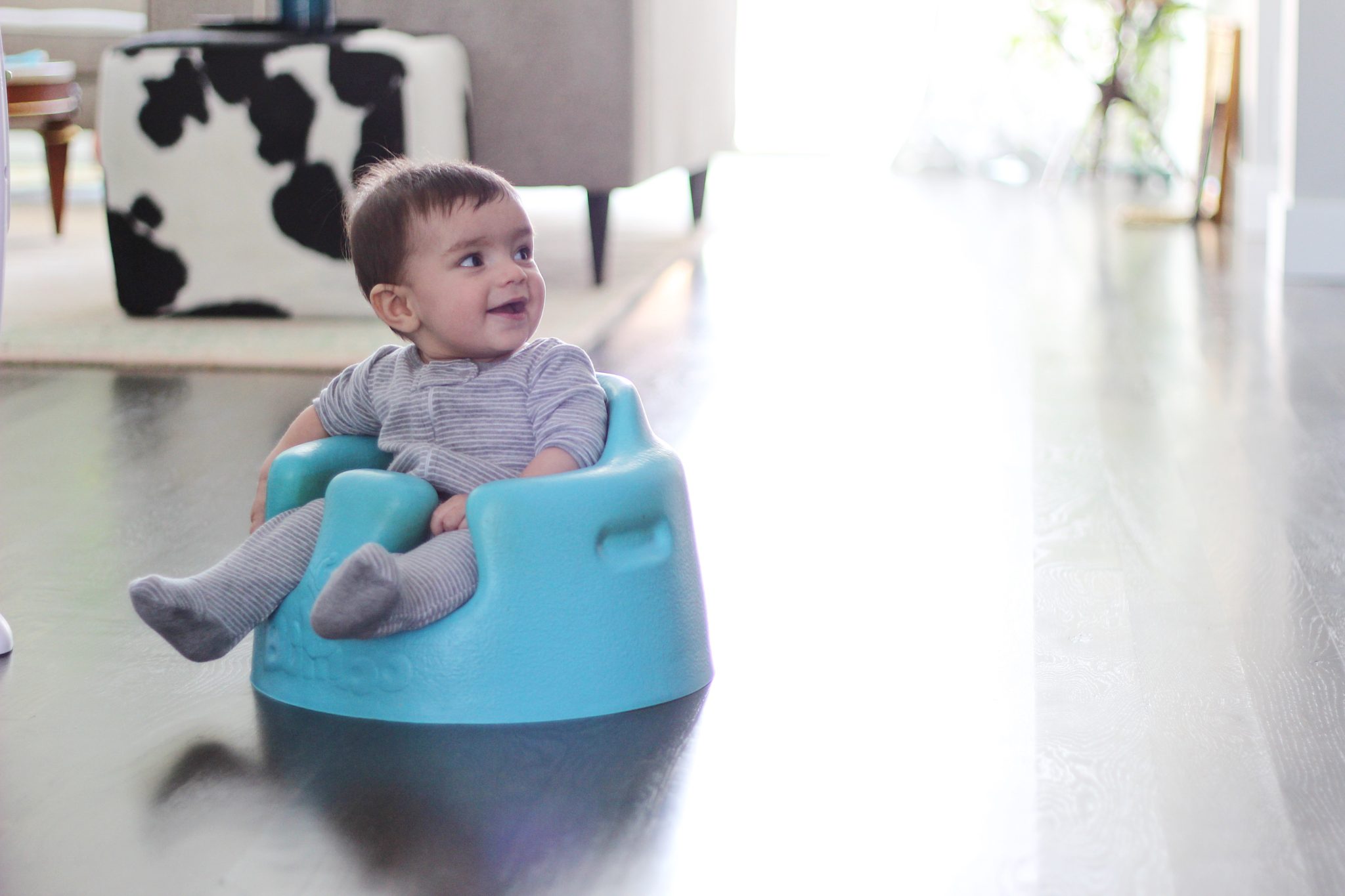 10. A Good Swing
This is one where I can't say that a certain brand works the best because it depends on your home!
If you have space, having one like this is awesome but the footprint is big. This is basically the same on the we have (just a little different since ours is a few years old) and our kids were obsessed! We've let friends use it for their new babies while we don't need it and every baby who's used it has loved it.
My cousin lives in a smaller home and bought this one that she loaned to us for Penelope. It was awesome! We have a large dining room table so we actually just set it on top of our table so P was away from Chloe and Roy. 😉
Whatever route you go, having a good swing is totally worth it. Most babies love hanging out in swings and they give mom and dad a break from holding them!
There's my top 10 must have baby items! Which ones do you have and love? What am I missing?
Be sure to swing over and check out my Baby Registry Checklist and get a free printable!
Thanks so much for reading and sharing!
Jen