Around this time of the year, I want to redo my entire home. Thankfully I'm pregnant so we have 3 rooms to redecorate (moving Penelope to our guest room, moving our guest room to our workout room and switching P's room back to a newborn nursery). I've been loving boho home decor lately and wanted to share some of my finds!
These are some of my favorite pieces to welcome spring!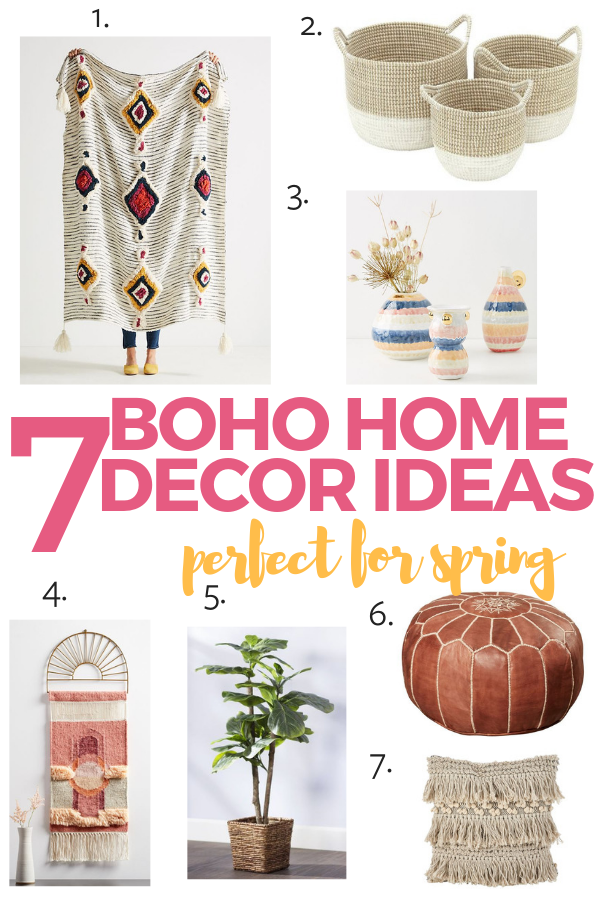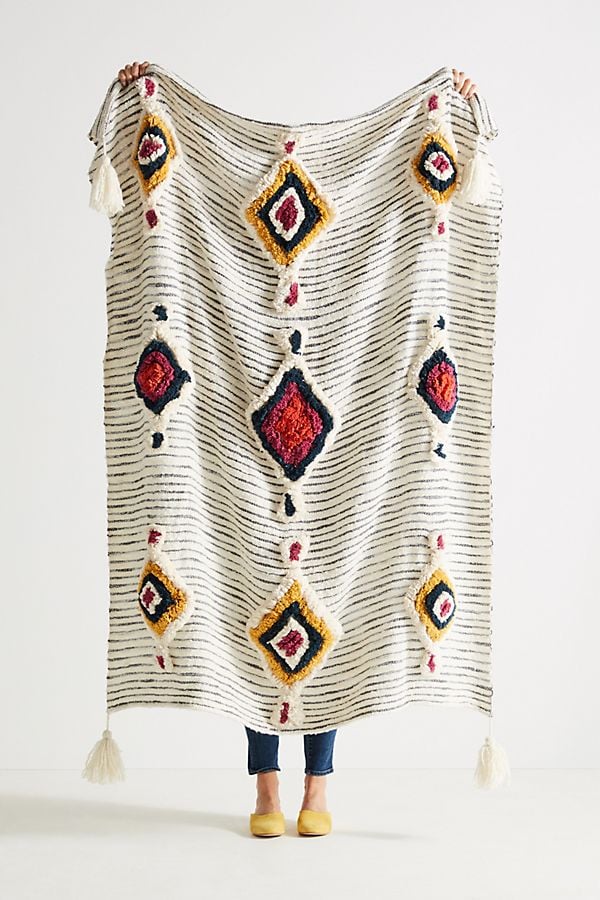 Come spring, I want to lighten up everything, blankets, pillows, etc., both in weight and in color.
This throw has everything I love in a blanket, especially for spring! I love the different textures throughout the throw and the lighter, brighter color can replace your darker, winter throws. Pack up your furry throw and replace it with this one to welcome spring!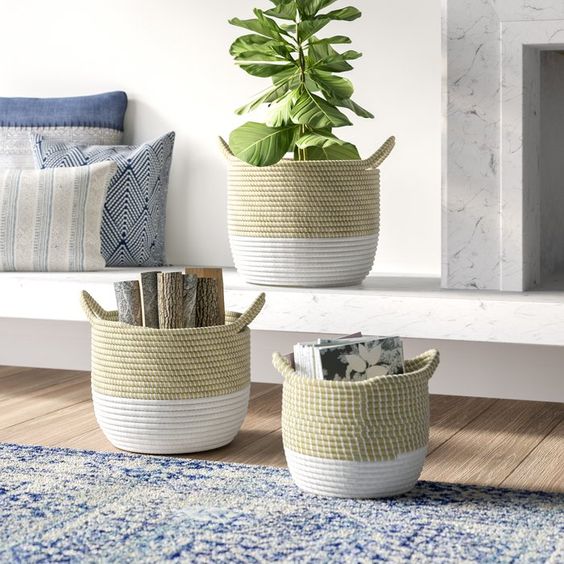 I'm convinced one can never have too many baskets in your house!
I use them for plants, blankets, and kid toys! They're the perfect place to stash things you want/need out but you don't necessarily want to look at.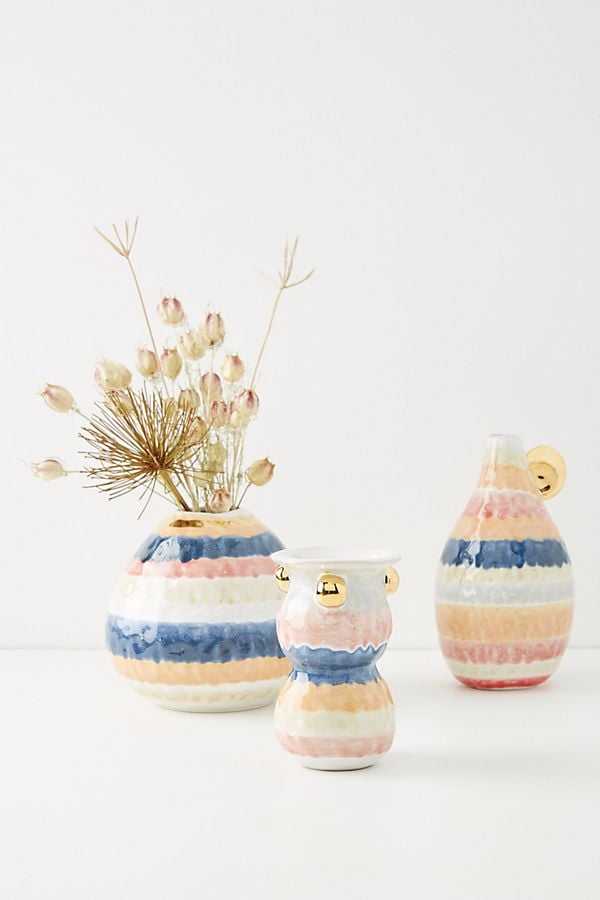 Last spring I bought a collection of 3 coordinating vases similar to this one and used it and loved it every single day through fall!
I bought a small bouquet of flowers from the farmers market or Costco each week until my own flower came in and divided it up between the vases. It was the perfect way to ensure we enjoyed fresh flowers throughout the summer.
This little trio is a beautiful way to welcome spring! They're currently on sale with an additional 25% off!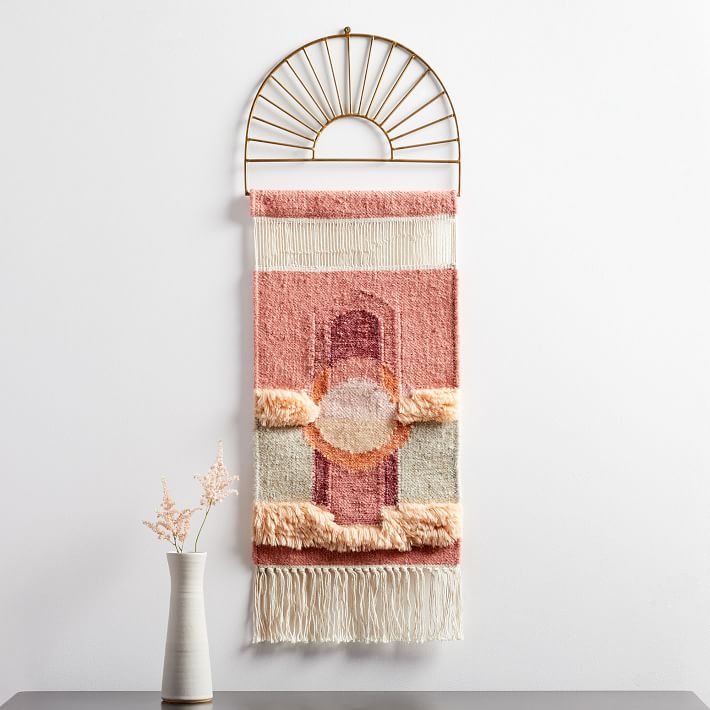 I'm getting to the points with wall tapestries as a I am with plants – they're all over my house!
I love this little one and the fun gold part on top. It reminds me of the sun (which we could all use a bit more of this winter!).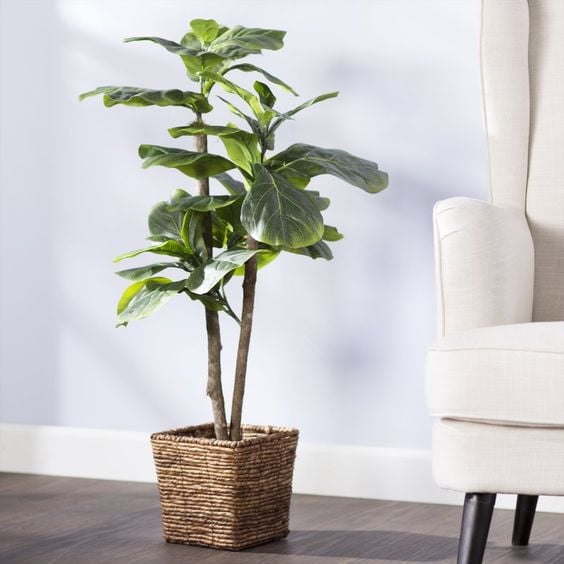 You know I'm a firm believer in having plants in your house. And while there are some plants that anyone can grow, others can be more difficult.
If you love the look of fiddle leaf fig trees but aren't confident in your skills of keeping one alive, start with a faux one! The more green in your house the more it will feel like spring!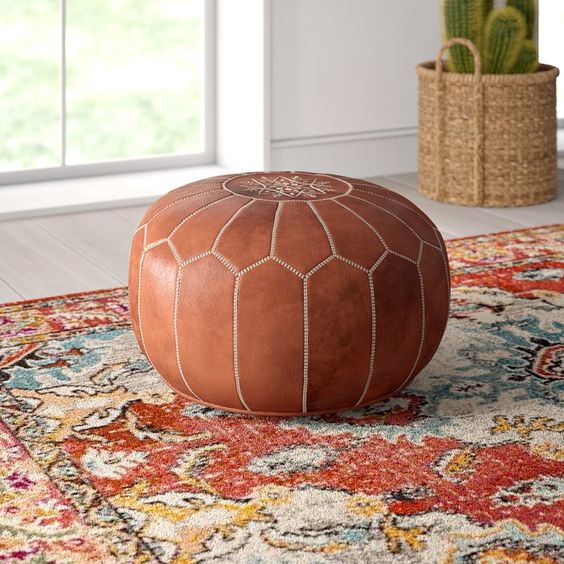 I keep seeing these everywhere and love them! I think they're so practical for just about anyone.
They easily add extra seating if you're having a gathering, give little ones a place to sit and give you a cozy spot to put your feet!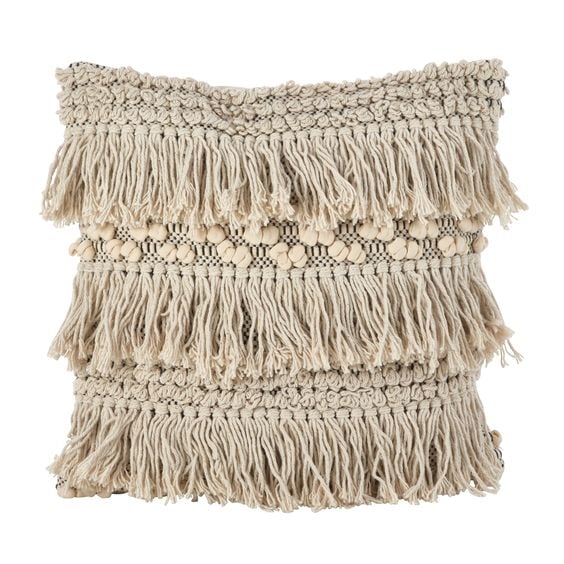 Pillows with fringe are my favorite! I have them all over my home!
This layered fringe pillow is great to replace the furry pillows you have for winter.
That's it!
I love decor pieces with a boho vibe, especially for spring! Boho items always remind of being outside and that what I look forward to most with spring.
What are some of your favorite boho home decor pieces? Be sure to check out my 5 Tips for Decorating Your Living Room to help you perfect your style!
Thanks so much for reading and sharing!
Jen