Ever wondered if Quince is legit? If they're worth the price? Me too, which is why I'm here writing this Quince Clothing review!
This brand is well known for their high-quality, sustainable products at a reasonable price. So do they live up to the hype? Let's dive in.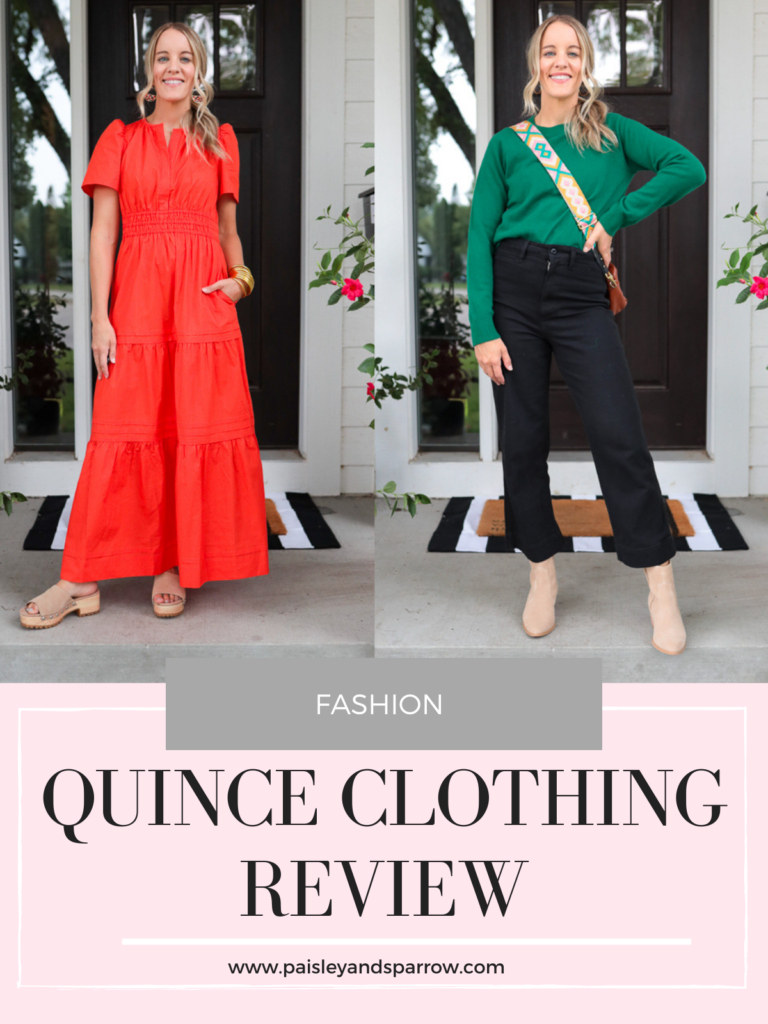 Paisley + Sparrow is a participant in the Amazon Services LLC Associates Program. This post may include affiliate links which means I may earn a small commission if you shop using the links below at no additional cost to you. 
Quince History
I alway love starting with the history of brands so you can get to know the person behind the company. Quince was started by Sid Gupta who, as believes that "quality shouldn't be a luxury" and that brands also have a responsibility to environmental issues. He created Quince to help combat fast fashion but still offer high-quality products at a great price!
Gupta started his career on Wall Street (similar to the Olive and June founder) working both as an investment banker and in private equity investing.
After realizing that kind of career was not for him, he ended up taking over a distressed chain of 11 retail candy stores in Oklahoma in 2007. He successfully fixed that candy store business and tried to decide what was next.
He went on a trip with his wife where they stayed in a luxury hotel where they had amazing sheets. They decided they wanted a way to get luxury goods, such as high quality bedding, for an affordable price.
Through Sid's retail and supply chain background combined with his wife's technology background they decided to make "nice things available to everyone for a lot less". And that's what they've done.
By cutting out the middle man and shipping directly from the factory to the customer they're able to have a lower price point than other brands selling similar items all using high-quality materials and sustainable practices.
With Quince you can get luxury goods (and not just clothes, home goods too!) that are all sustainably made. You'll find washable silk, affordable cashmere and Italian leather…all at lower prices than most retailers!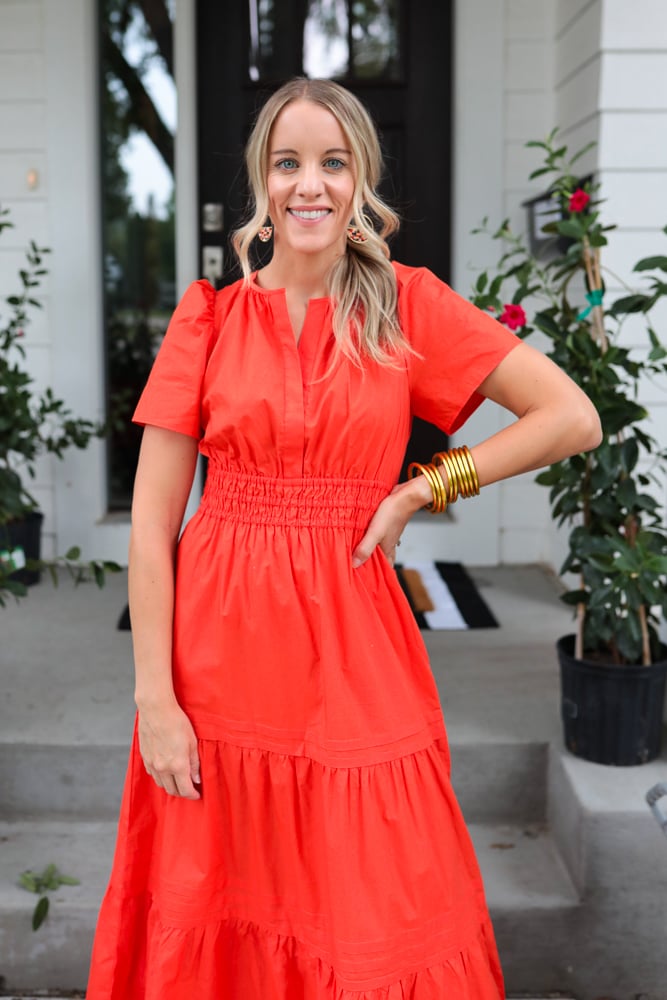 Sustainability Practices
Quince is working hard at using only sustainably produced materials. You'll find materials like Organic Peracle Sheets, Organic Cotton Towels and Organic Linen.
When it comes to manufacturing, all of their factories have a commitment to responsible production such as paying workers fairly and creating products in a way that reduces the damage to the environment.
They are reducing the carbon footprint by eliminating the middle man and shipping products directly from the factory to the customer. By the end of the year all of their packaging will be compostable! Quince is getting rid of all virgin plastics in their packaging.
Lastly, they focus on good quality timeless essentials. They believe that buying something that is great quality in a design that won't go out of style tomorrow will allow you to keep that item for a long time. This helps reduce the amount of clothing that ends up in landfills.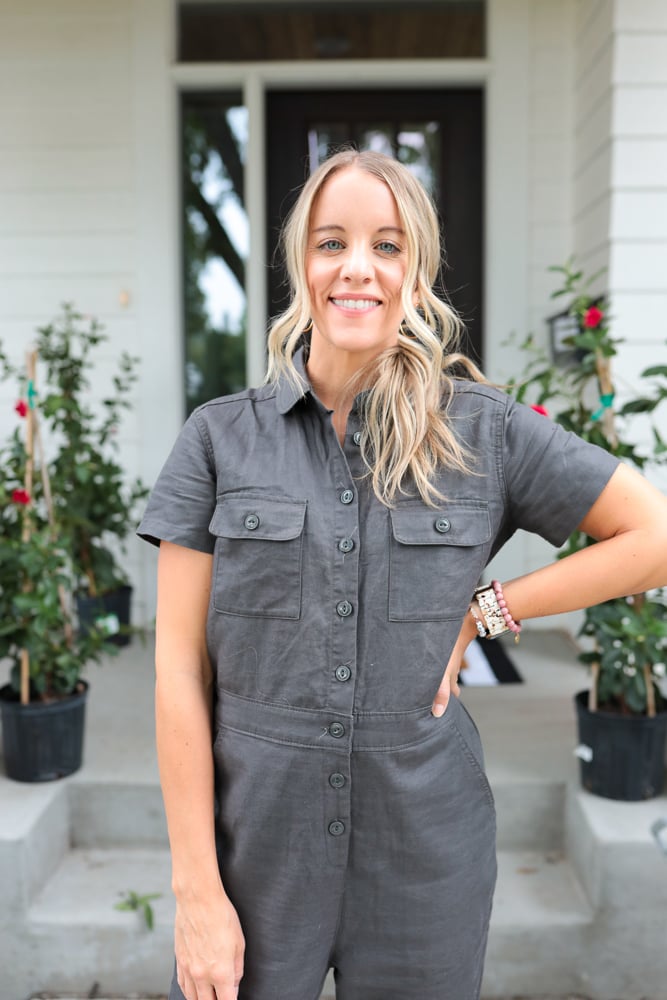 Quince Products
Quince carries a variety of products from mens and women's clothing to home and travel. They even have kids stuff!
They have linen bedding that's absolutely beautiful and organic percale for those of us who run hot while we sleep.
There's suitcases, organizers and even kids backpacks all at a reasonable price tag.
Cashmere
They have tons of cashmere items for both men and women. Their cashmere is made from Grade-A Mongolian materials. It's luxurious, warm and soft. It's long lasting and 3x as warm as wool!
To care for you cashmere, remember these 3 rules:
Don't put it in the washing machine. Hand wash it in cold water.
Never use fabric sofener. Cashmere actually becomes softer as times goes by.
Wear it a lot, wash it a little. Cashmere can be aired out to be worn the next day!
In addition to cashmere, they have some alpaca wool products too!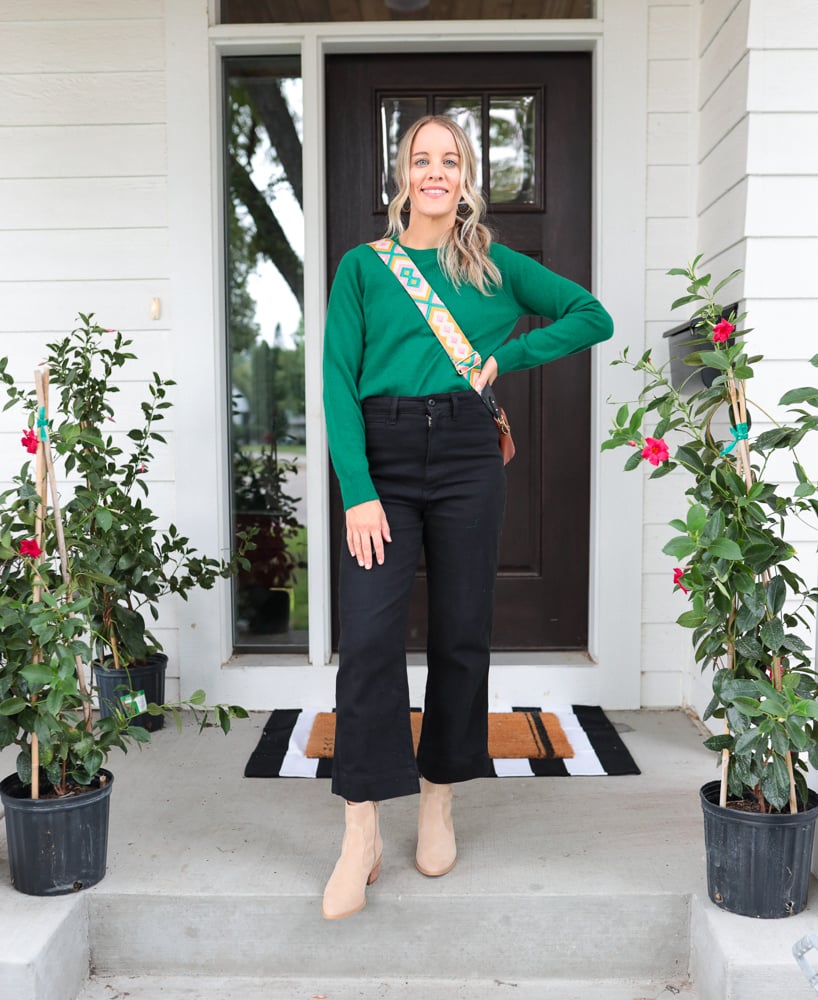 Silk
Quince also carries a washable silk! They have a variety of products from a stunning silk tank for summer, a beautiful silk blouse for the workplace, even silk pajamas a silk pillowcases and sleep masks for bedtime.
Did you know that silk is made from the proteins found in the cocoons of mulberry silkworms? Silk is actually incredibly labor-intensive and complex to make which is why it usually costs so much.
The best thing about Quince's silk is it's washable! You can either wash it in your washing machine on delicate (be sure to not use bleach and never use very hot water) or steam it.
It's best to not iron it and never put it in the dryer or it will shrink.
Leather
Quince also has leather goods – both for men and women as well as accessories. The difference between Quince's leather goods is that their leather is ethically sourced and is made from the hides of animals that are a by-product of the food industry rather than from animals bred just for the hides!
Here's some quick tips to care for your leather.
Don't overstuff bags and take time to wipe down dust and other spots using a soft, dry cloth.
Store them away from direct sun and heat sources.
Allow your leather to dry naturally if it gets wet.
Never wash, dry or iron your leather.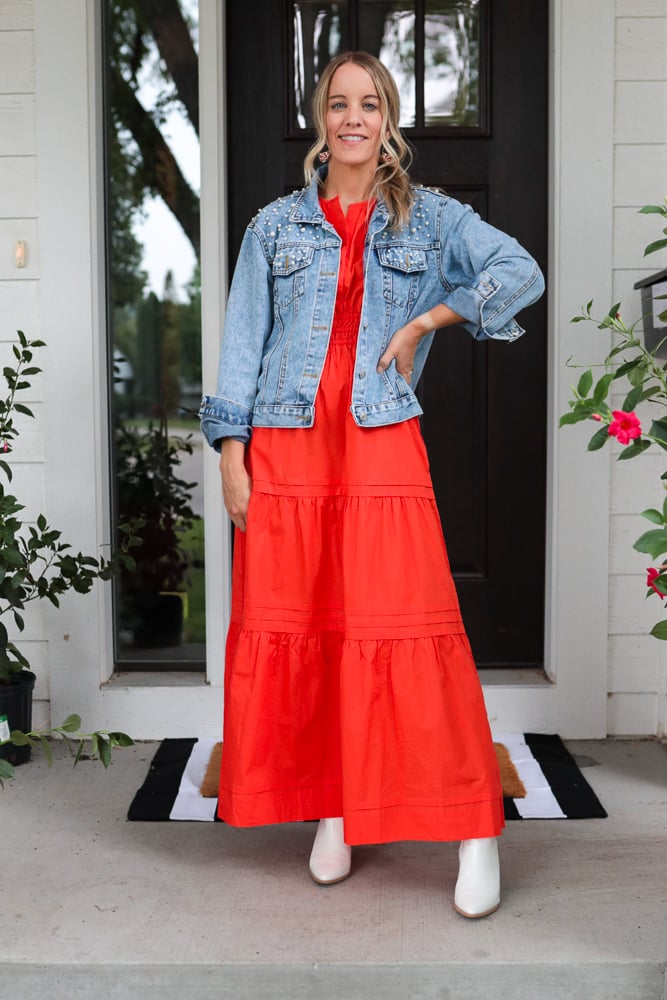 My Quince Review
I have been long targeted by Quince ads on social media and have seen other bloggers talk about it which piqued my interest. I love trying out new brands, especially sustainable ones so I was thrilled when they reach out to offer to send me some items to try.
First thing first – yes, they sent me items but this review was completely voluntary and 100% my own opinion!
I got a handful of the Quince products I got in my first order:
Overall I have been very impressed with Quince from the start. My order came within a week (typically delivery time is 6-9 business days after you place an order) and everything was in great condition. A little steaming for the dress and they were all ready to wear!
Everything I got was clearly such high-quality clothes. The Quince sweater was absolutely perfect – soft and warm, the dress was stunning and fit great, the pants were the perfect fit and a great staple to my wardrobe and the jumpsuit was a fun everyday outfit that will be a great fall transition piece.
Even if I had issues with any of the items, Quince has free returns! You can return anything up to 365 days later (you need original packaging and tags and boxes.) I had messaged customer service with a few questions and they were quick to respond.
Overall my experience with Quince and all my Quince clothing has been a positive one!
This jumpsuit is amazing! You know something is good when everyone from your kids preschool teacher to the UPS man compliments you on it. This jumpsuit is made of 52% linen and 48% organic cotton. It has structure like a denim jumpsuit would have but still is soft with a relaxed fit that allows you to move around easily.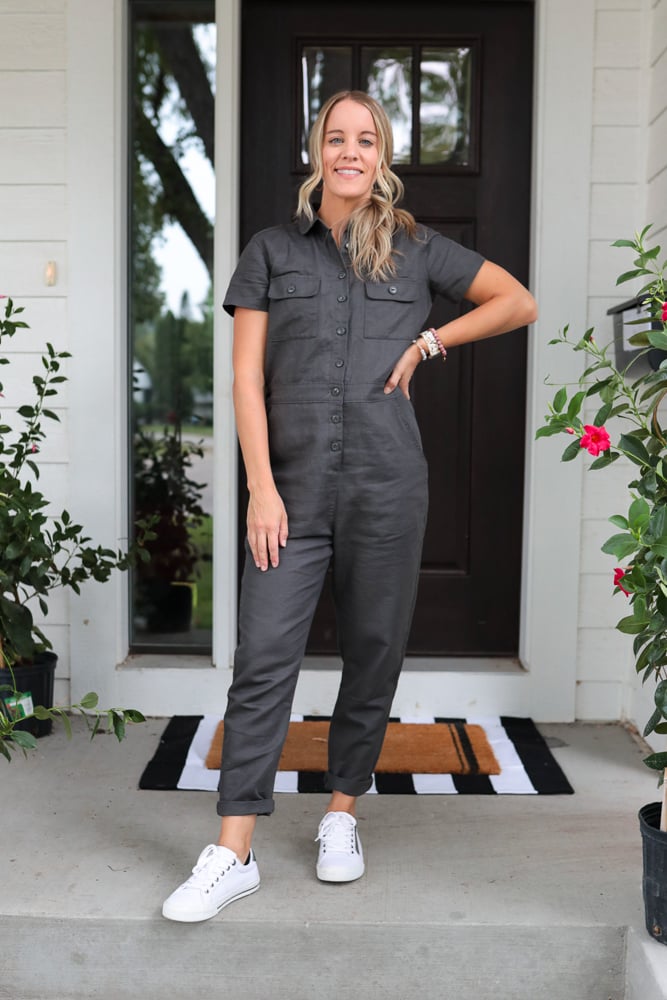 It has fully functioning buttons down the front and the side has an adjustable attached "belt" to cinch the waist to fit your size. It also has an elastic waistband in the back at your waist to help give you some definition.
My two negative points about this jumpsuit is that the crotch dropped really low, at least on me. I don't typically like such a dramatic drop crotch but I did really love the overall look of the jumpsuit so I can get over that.
The other thing is the adjustable side belt doesn't get quite tight enough for me. I don't want it super tight but having one more notch would have been helpful for my frame.
If you love cashmere you will LOVE this sweater. It is made out of 100% Grade-A Mongolian cashmere and feels absolutely amazing! It has a slightly cropped fit that stops right at your waist. I love this fit so I can easily do a front tuck into my pants without adding too much bulk.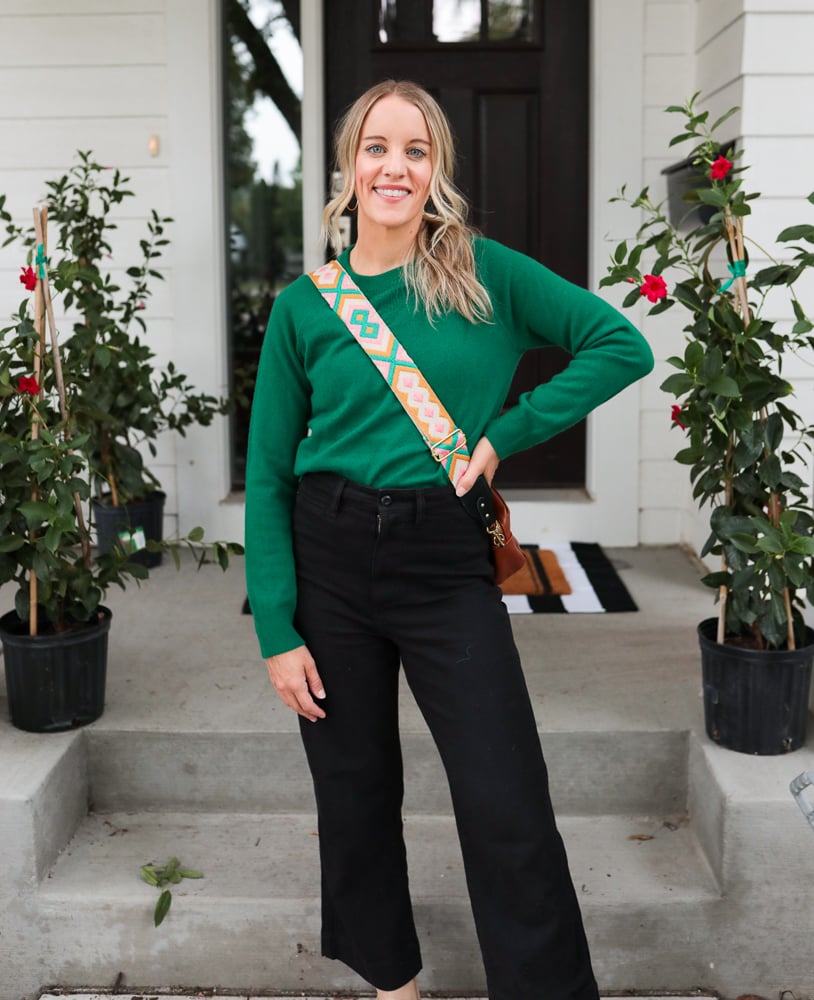 It comes in a variety of colors and it fits true to size.
If you compare this product to other brands like J.Crew or Madewell, you'll be saving up to 75% for the same thing!
If I can tell you to get one thing, these might be it (unless of course you're a cashmere fan than you need to go for any Quince cashmere sweaters haha!). I have worn these an embarrassing amount of times since I got them! They have the perfect fit all over and are super versatile.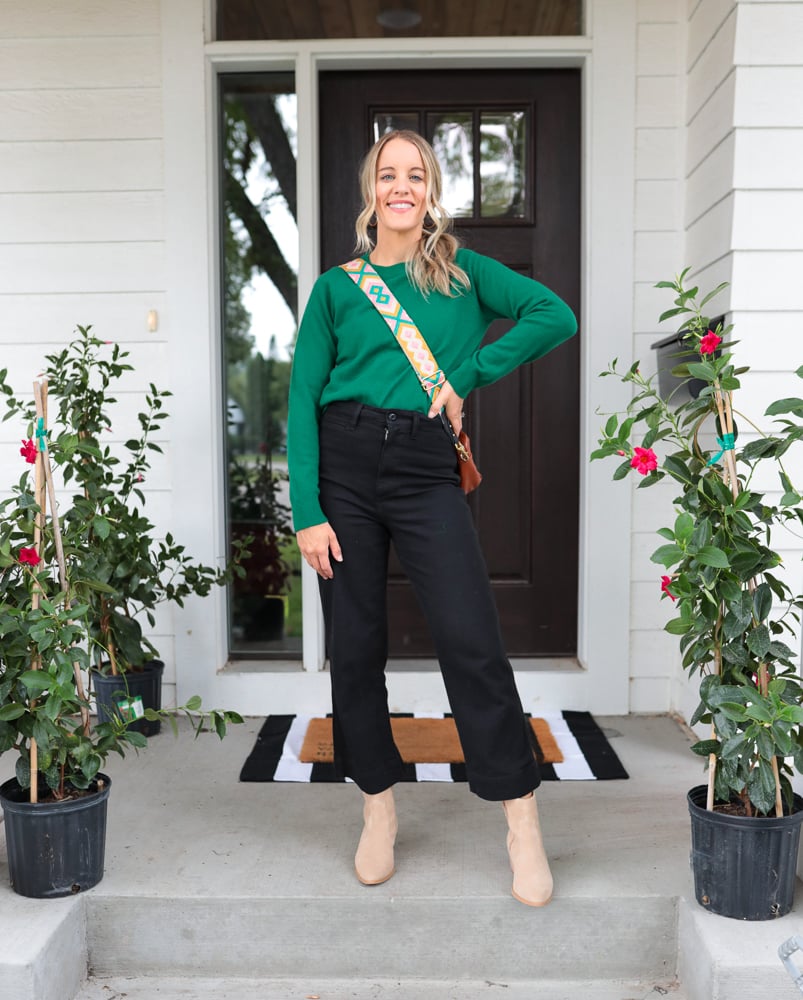 They're made out of 97% organic cotton and 3% spandex and have the perfect amount of stretch to them. And at under $50, you can't beat it!!
When I pulled this dress out of the box I wasn't sure I was going to like it. To be frank, I have a hard time with most dresses fitting my frame, especially in the chest. They're usually too loose in some areas or too long in others.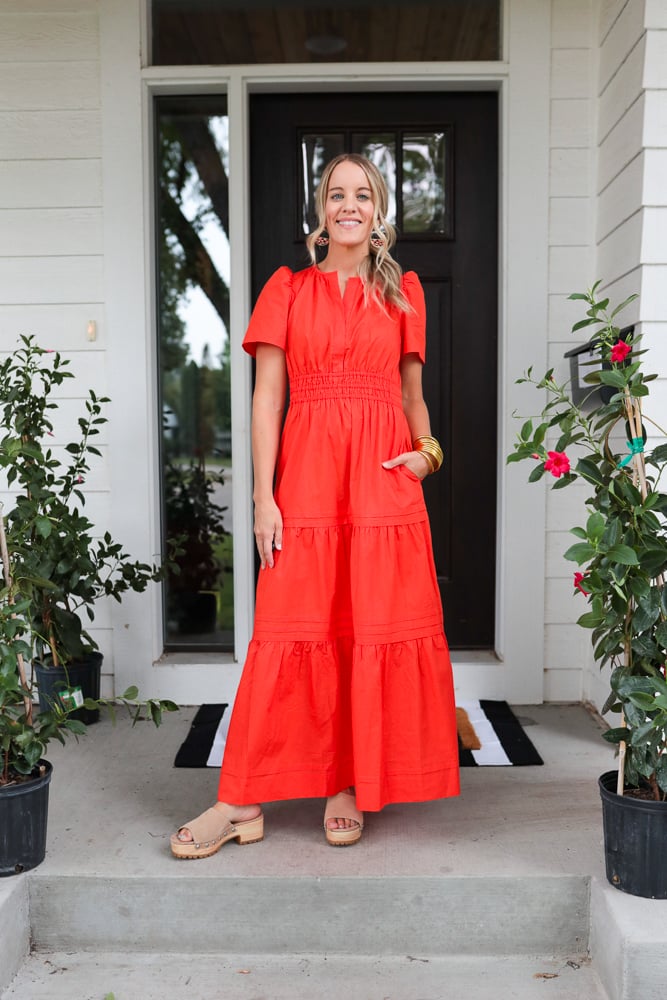 When I put this one on I was immediately hooked. It fit like a glove! It's made out of 100% organic cotton poplin which is breathable, durable and lightweight. I did have to steam it when it first came out of the box so I'll update this post if I notice that it gets really wrinkly quickly.
It has functioning pockets and a cinched waist which really makes you look amazing in it.
The only thing that I didn't love about the dress is that it was a little hard to get on and off.
Quince Pros and Cons
Pros
Let's start with the pros. There's so much to love about this brand!
Affordable Prices
Classic Styles
Sustainable Practices
365 Day Return Policy
Incredible Quality
Cons
No plus size clothing. The largest size they carry is an xl.
Would I Recommend Quince?
100% yes! Quince is an amazing brand that carries such great classic pieces that you'll love for years to come.