Want a baby's breath flower crown for your wedding, an upcoming party or other celebration? Today we're sharing how to make a baby's breath flower crown.
Baby's breath are a great option for flower crowns since they're always in season and very inexpensive!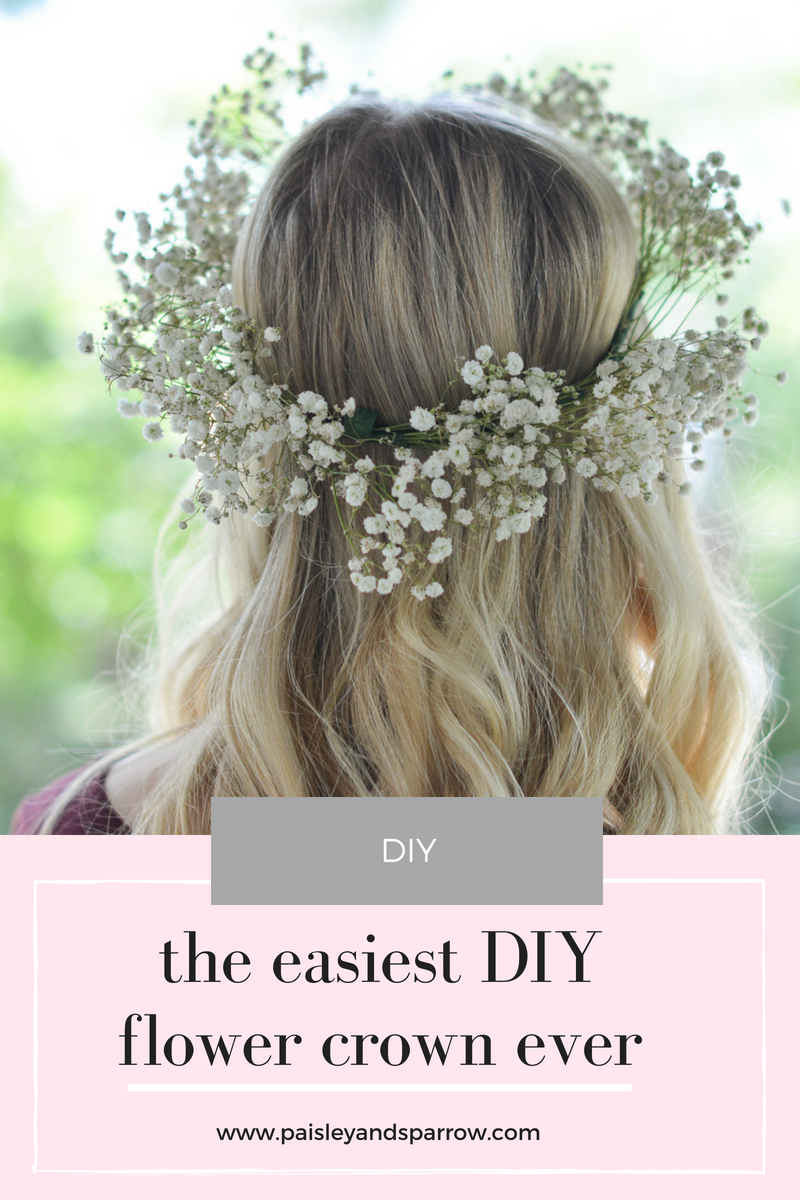 Flower crowns will always be on trend. They're the perfect summer accessory to add to a pretty sundress for a festival, trip to the farmer's market, rustic wedding, or just a day out with friends!
Baby's breath flower crowns are super cute and classy. You can make them for all of your bridesmaids for your wedding or bachelorette party or for guests at your baby shower. They're fun and simple and go with any outfit!
This flower crown can be made using an types of flowers – peonies, roses, daisies or even greenery!
Flower crowns found at retailers can be very pricey and frankly, not as cute as flower crowns using real flowers. Plus, when you make your own flower crown you can be creative with it and save money!
How to Make a Baby's Breath Flower Crown
Here's what you'll need to make these gorgeous flower crowns.
Supplies:
floral tape
floral wire
wire cutters
for baby's breath flower crowns, use two bundles of baby's breath
Floral Tape
Floral tape is one thing you definitely need! It's a super inexpensive way to keep your flowers together seamlessly.
Floral Wire
Another must have is floral wire! The nice thing about these are there's enough to make multiple flower crowns or use them for other bouquets.
Wire Cutters
If you don't have wire cutters in general, definitely pick up a pair! You won't be able to cut through the floral wire without them.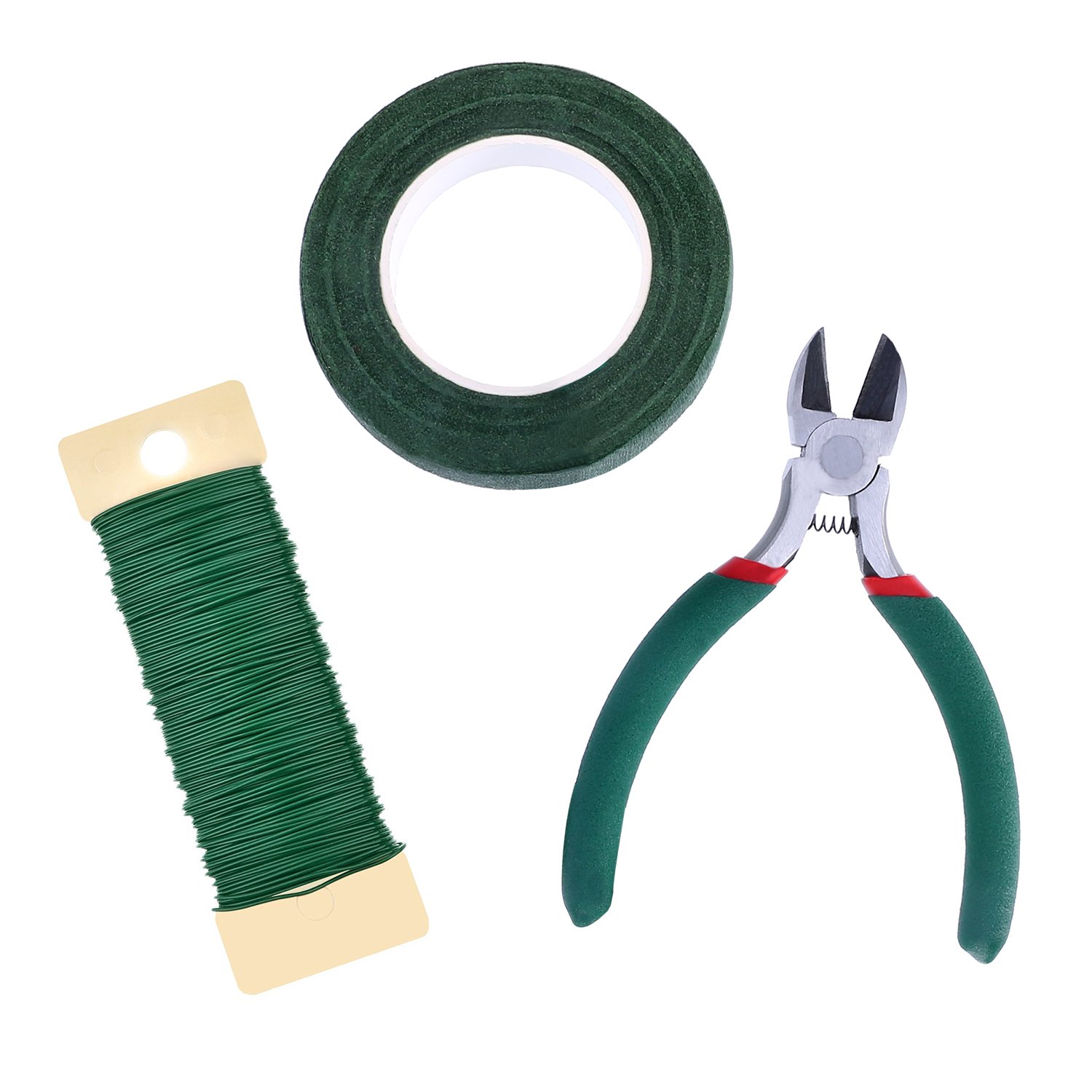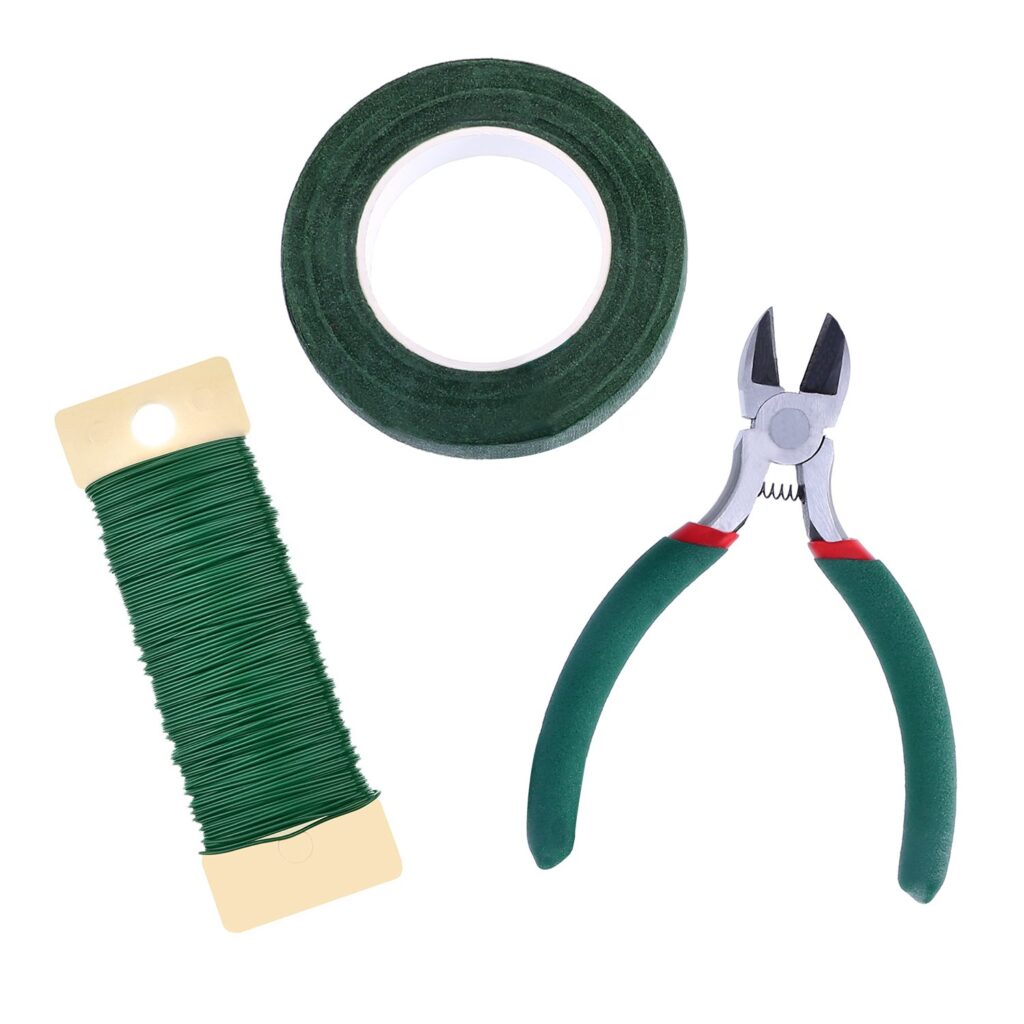 You can also buy this trio on Amazon!
We love the delicate look of baby's breath, but feel free to choose whichever flowers/greenery you like! I love giant, vibrant flowers like peonies for the key person of the evening (the birthday girl, bride or mother to be).
You can do a mix of all pink flowers or a variety of colors. Add a bit of greenery and you're sure to wow everyone!
You can use also us fake flowers too to have them last a long time. A good quality silk flower can be a bit expensive but if you know you'll use it quite a bit then it's worth the price.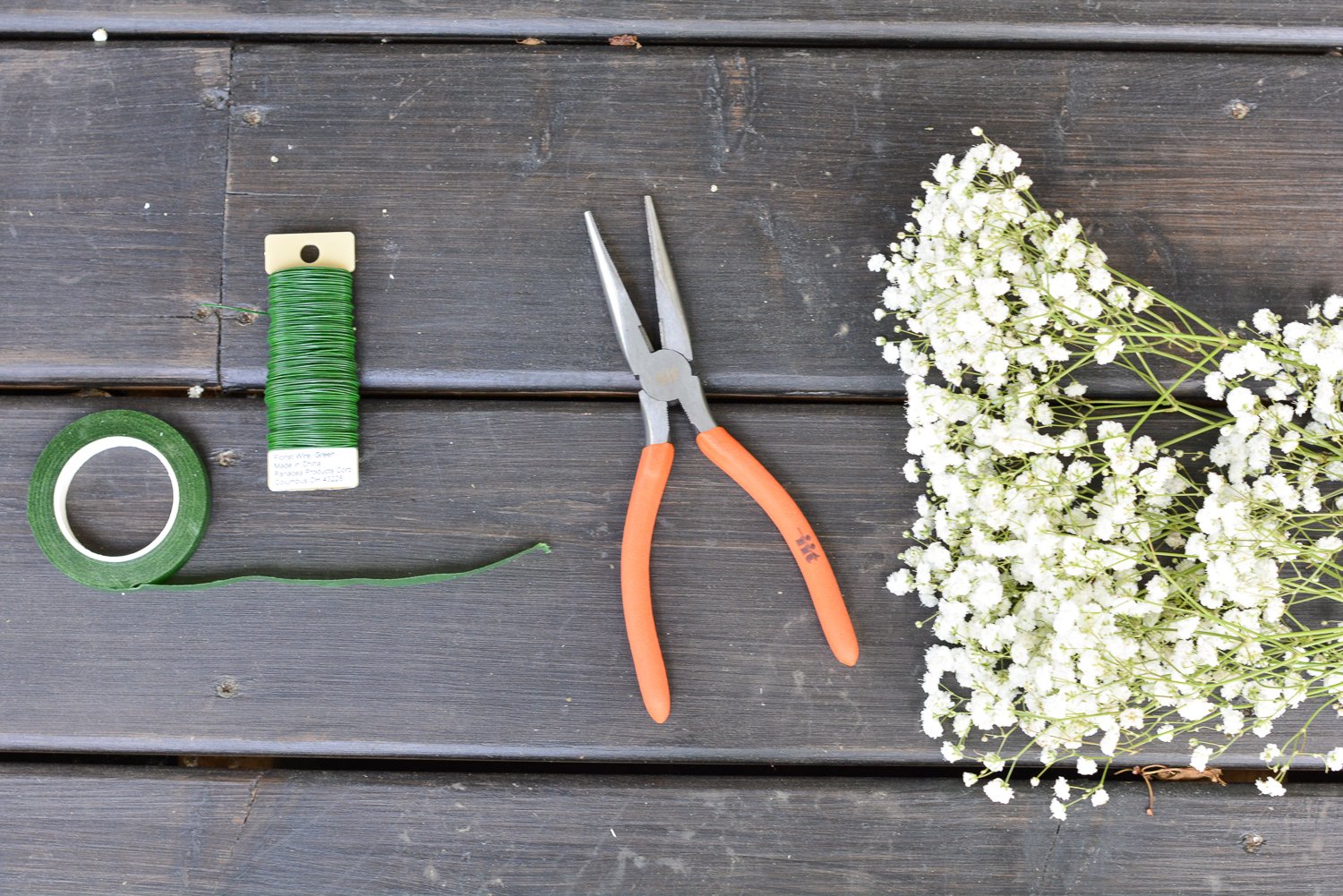 Instructions:
1. Make the base of the crown out of floral wire.
Decide how you want the crown to sit on your head, then measure this area with the floral wire. You can have it sit back on your head (like we did here) or more in the front.
For a sturdier base, wrap the floral wire a few times and kind of wrap and bend it all together. If you have a thinner wirer you'll definitely want to do this!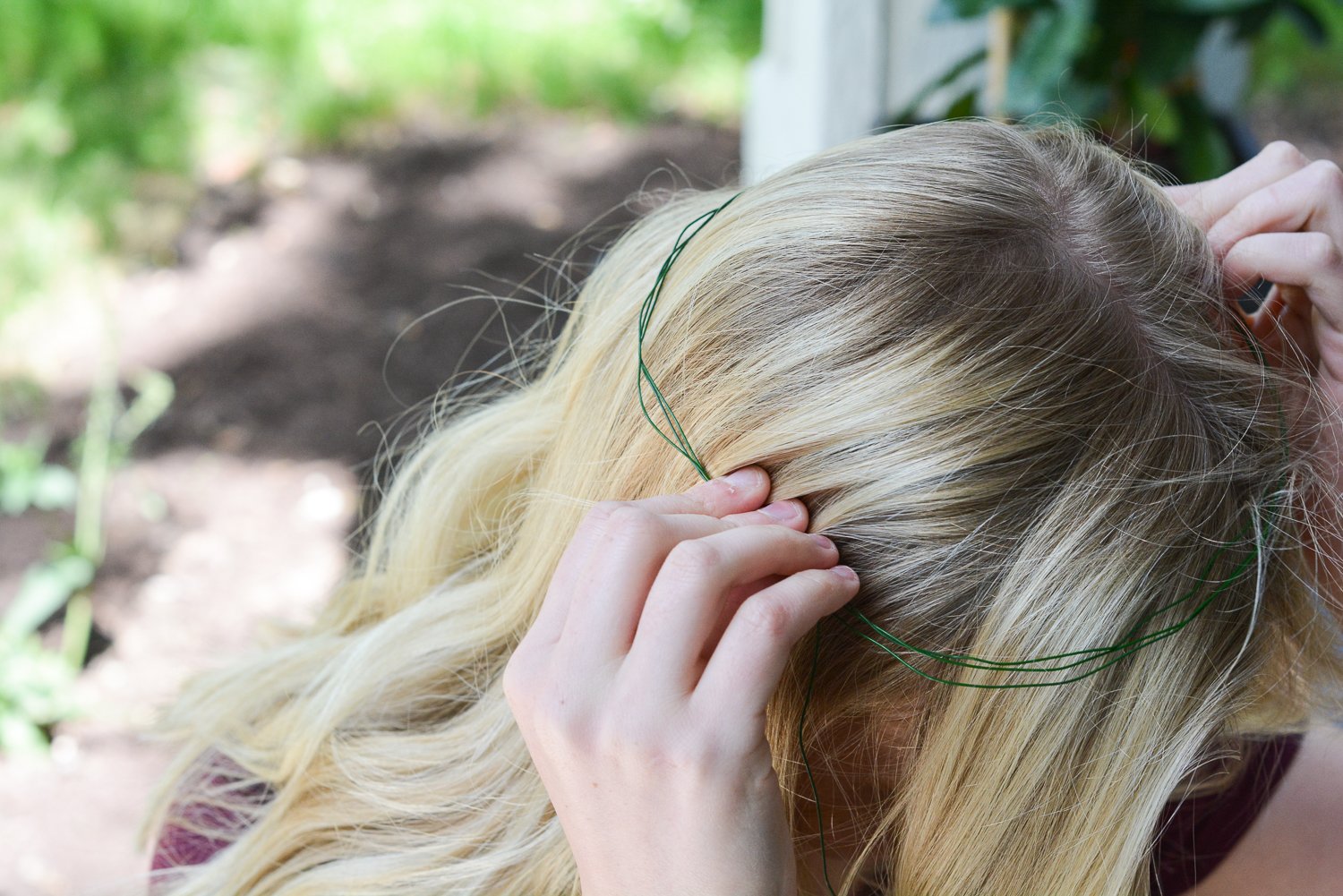 2. Cut sprigs of the baby's breath with about a two inch stem.
The 2 inch stem will help you be able to attach it to the wire crown easier.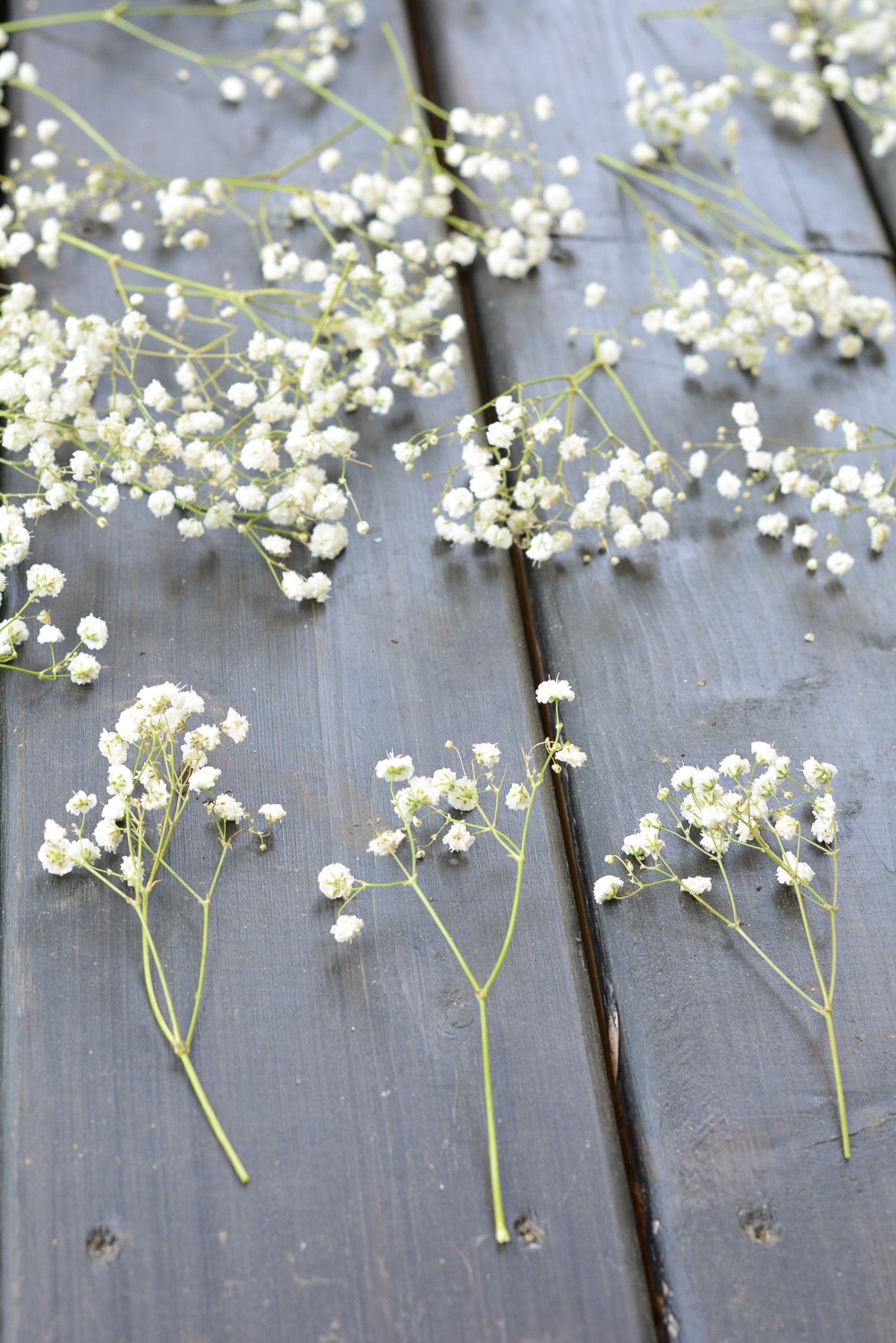 3. Cut a bunch of two inch strips of floral tape.
These will be used to attach the sprigs to the crown. If you're doing flowers like baby's breath you'll likely be using a ton of flowers, therefore you'll need a ton of tape.
Likewise, if you're doing giant, full flowers you'll likely need less flowers and less tape.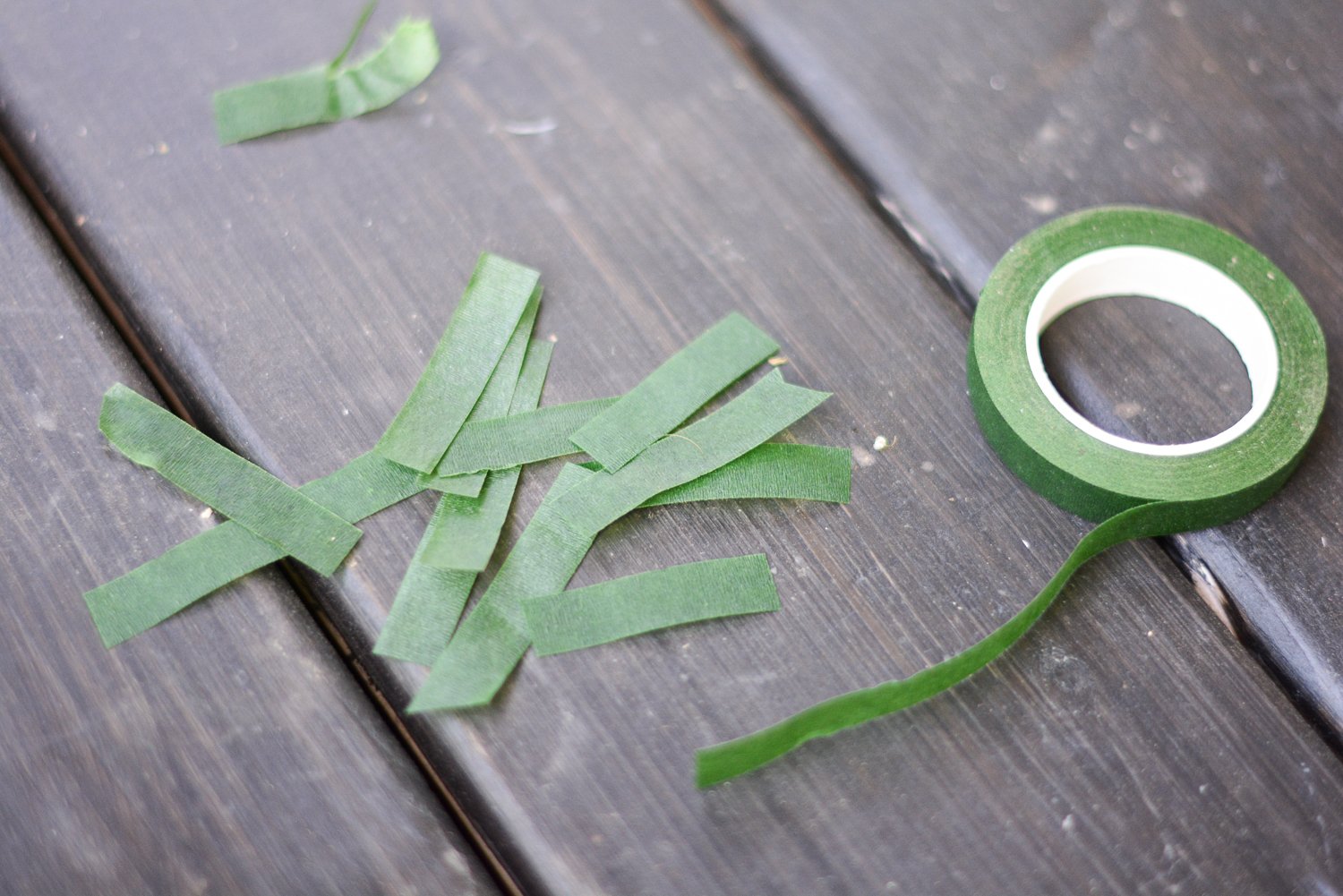 4. Add flowers to the wire.
Place a sprig stem on the crown and then wrap a strip of floral tape around the stem and wire base. Floral tape gets sticky when you stretch it, so you will need to pull on it a little as you're wrapping them together.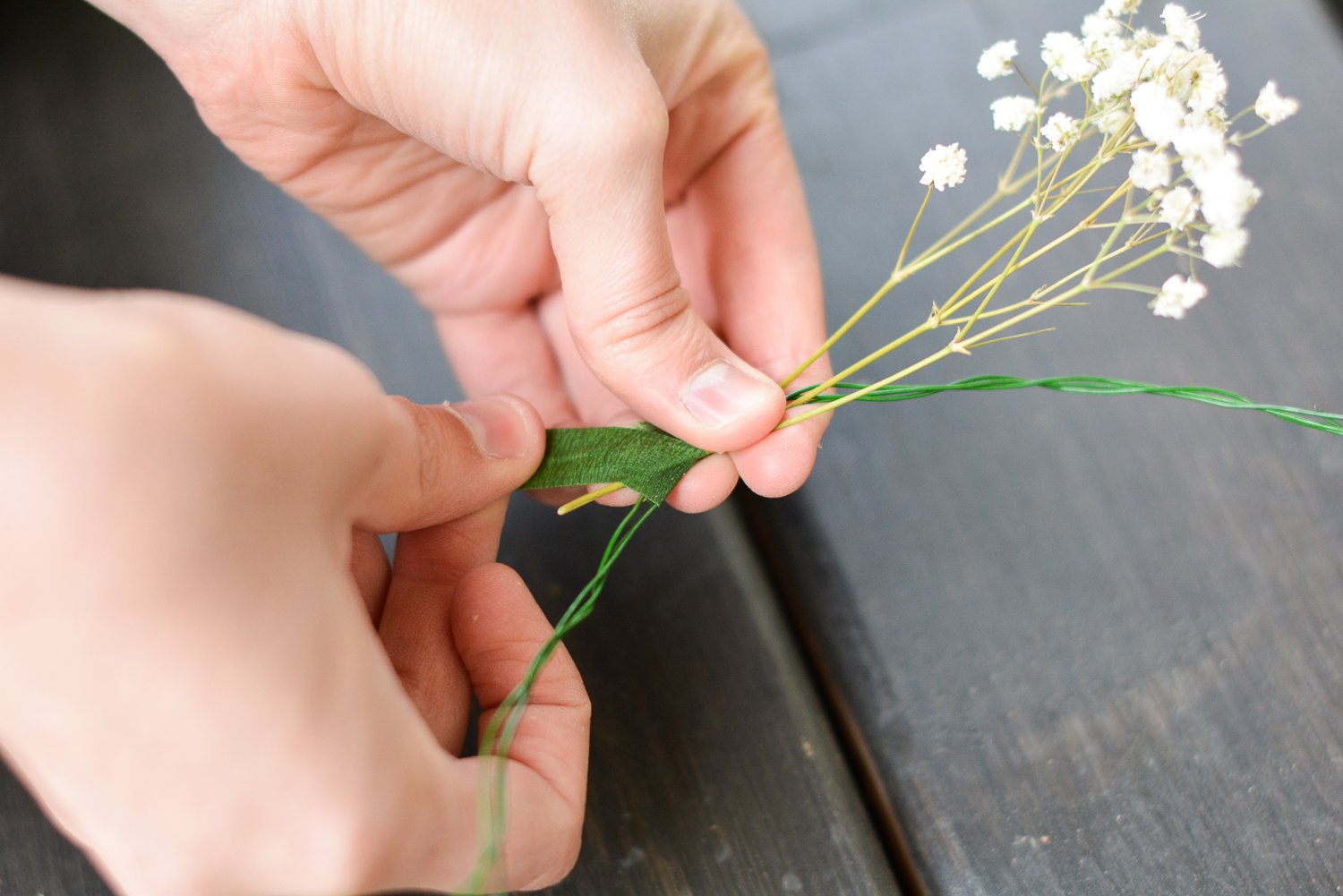 5. Keep going!
Keep adding springs to your crown, until you get your desired look.
For a fuller look, use more springs and use less sprigs for a more whimsical look. We decided to go with a fuller crown, which used almost two bunches of baby's breath.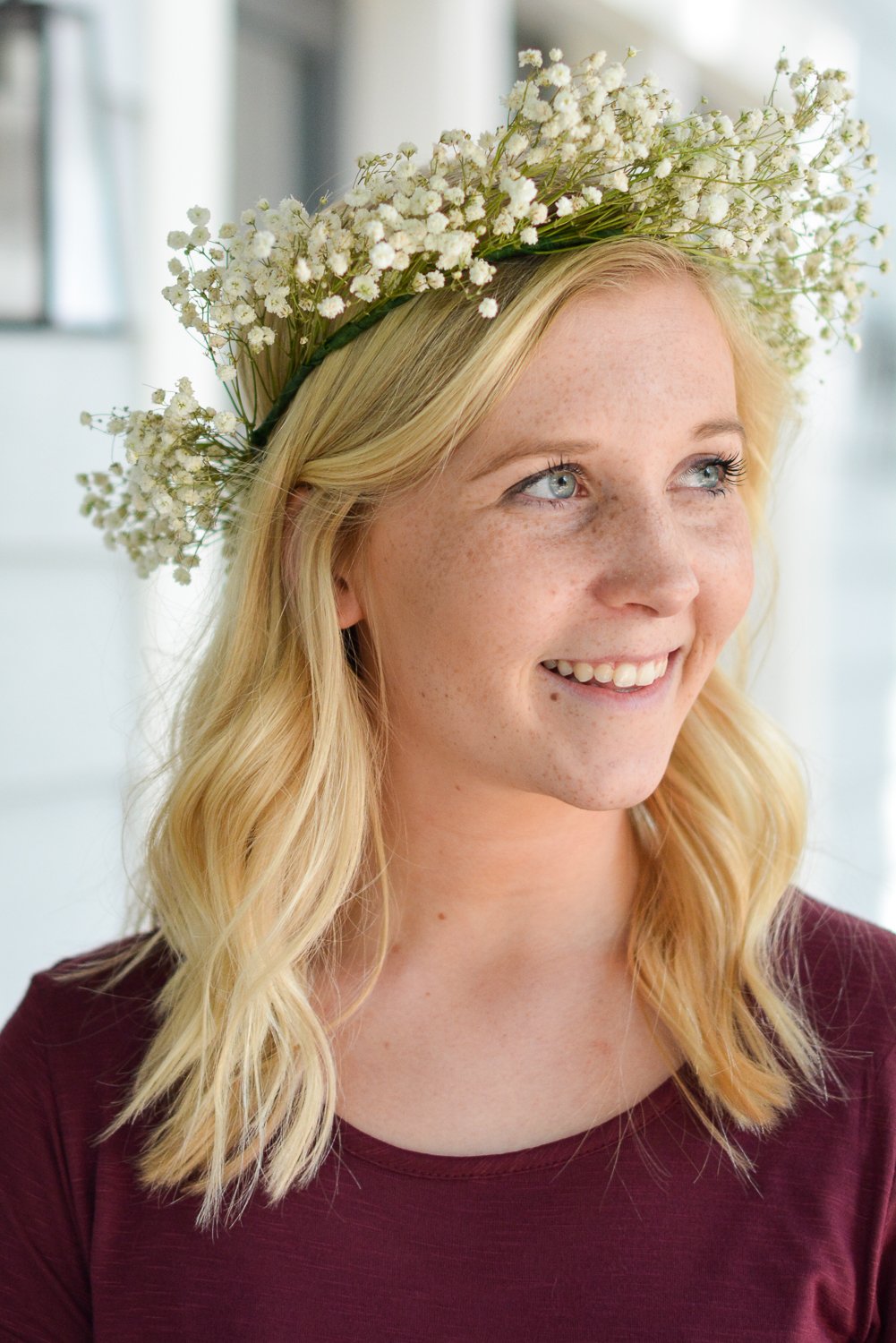 How long will baby's breath flower crowns last?
If you use real flowers they'll only last about 24 hours. Be sure to make these right before an event rather than the day before so it looks fresh!
Bonus!!
We hate to just wear our crown for a couple hours and toss it so we came up with another way to use the flower crown when you're done wearing it- a wreath!
This is the simplest thing ever. Just add a pretty bow and hang it on your front door using either a wreath hanger or hook. Look how cute this is!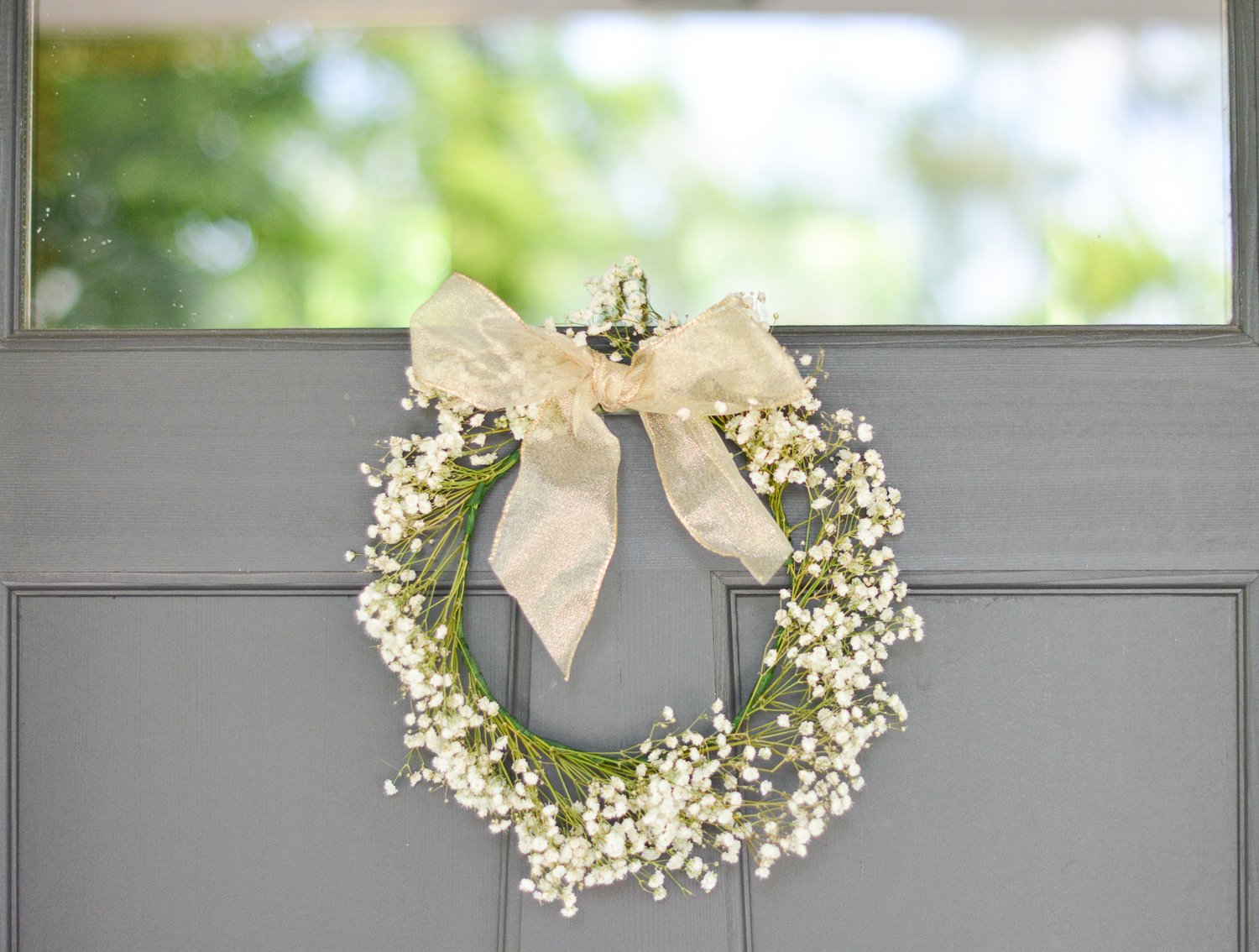 Now, you have your own DIY baby's breath flower crown (and wreath)! Have fun making these and let me know how they turn out!
Thanks so much for reading and sharing! And be sure to check out this post for super easy personalized pots or this one for faux wallpaper!
With love,
Jen