Flower crowns have been all the rage lately. They're the perfect summer accessory to add to a pretty sundress for a festival, trip to the farmer's market, wedding, or just a day out with friends!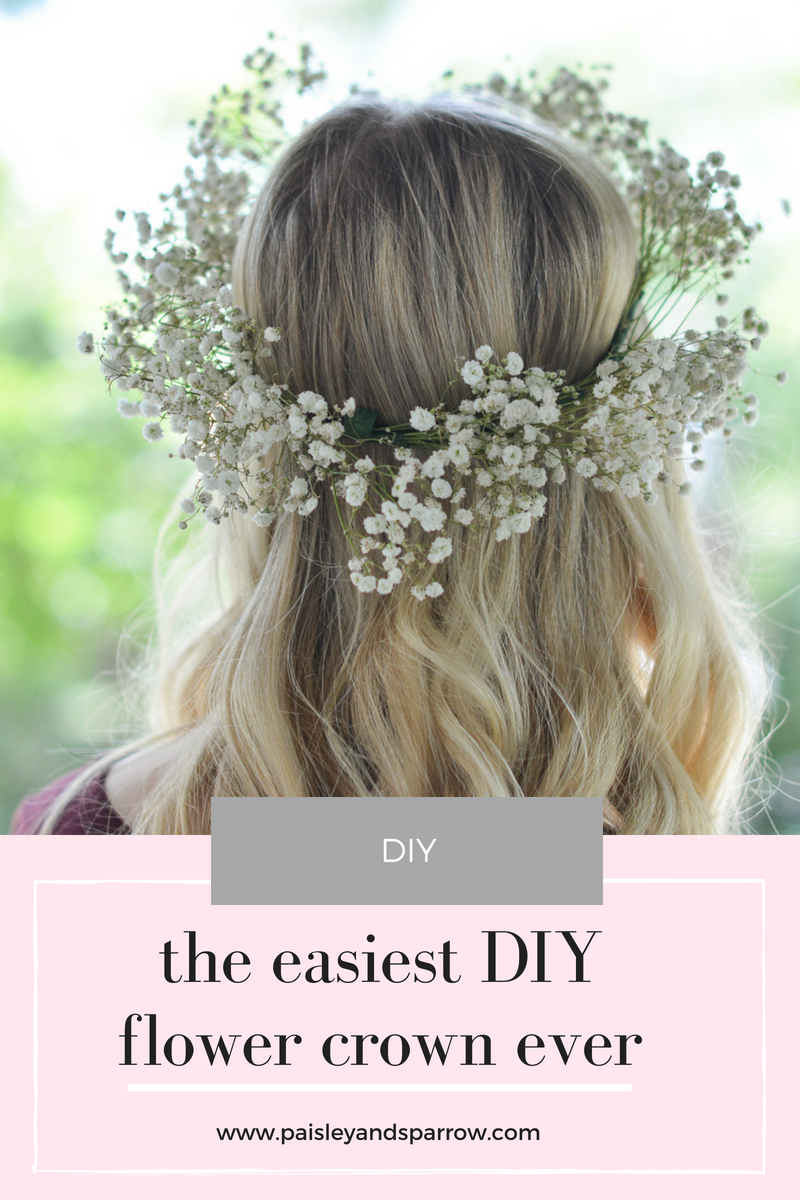 Flower crowns found at retailers can be very pricey and frankly, not as cute as flower crowns using real flowers. Plus, when you make your own flower crown you can be creative with it and save money! We made a baby's breath flower crown which is one of the most inexpensive flowers you an get!
Here's what you'll need to make these gorgeous baby's breath flower crowns.
Supplies:
floral tape
floral wire
wire cutters
two bundles of baby's breath
We love the delicate look of baby's breath, but feel free to choose whichever flowers/greenery you like!  You can use fake flowers too!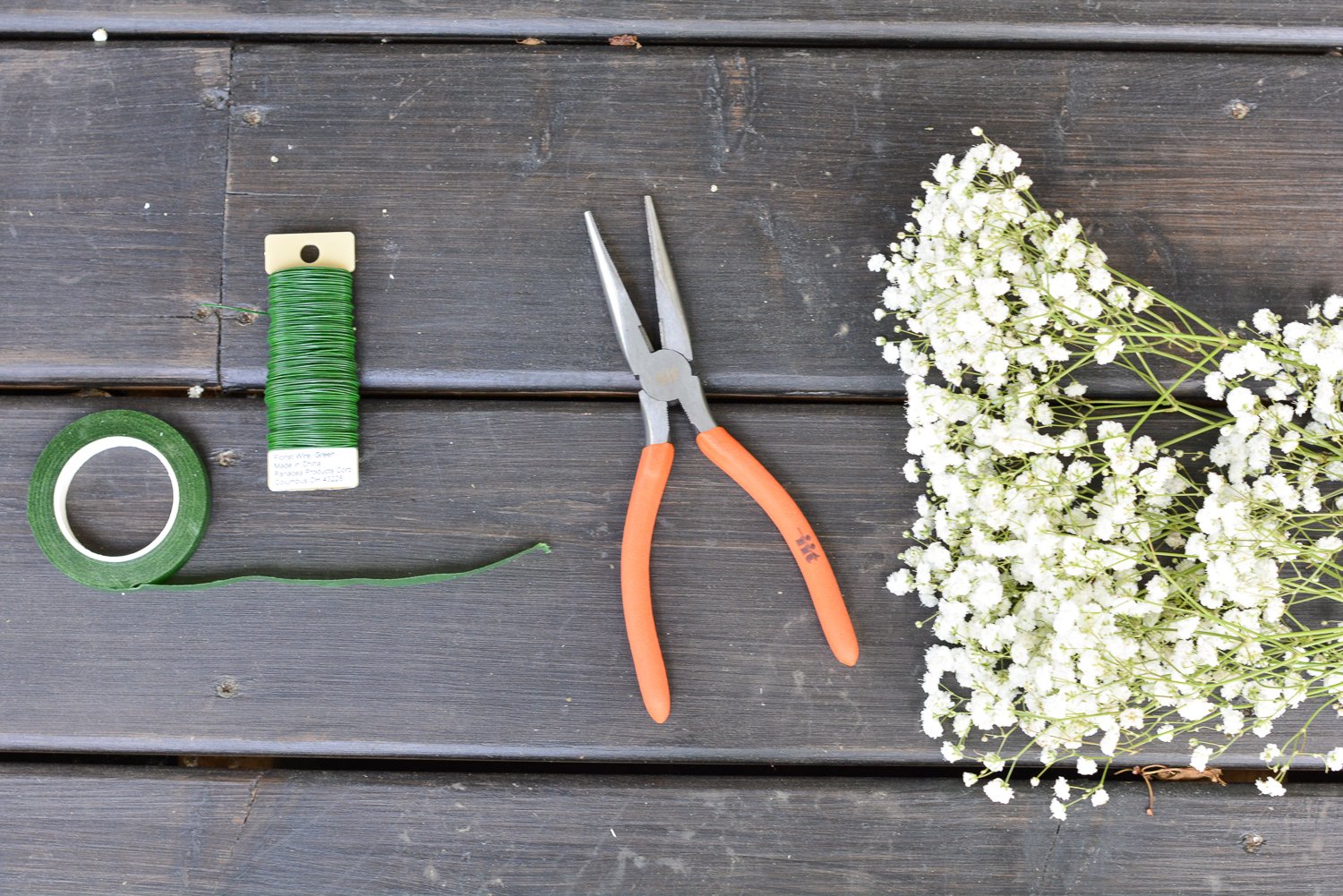 Instructions:
1. Make the base of the crown out of floral wire.
Decide how you want the crown to sit on your head, then measure this area with the floral wire. For a sturdier base, wrap the floral wire a few times and kind of wrap and bend it all together.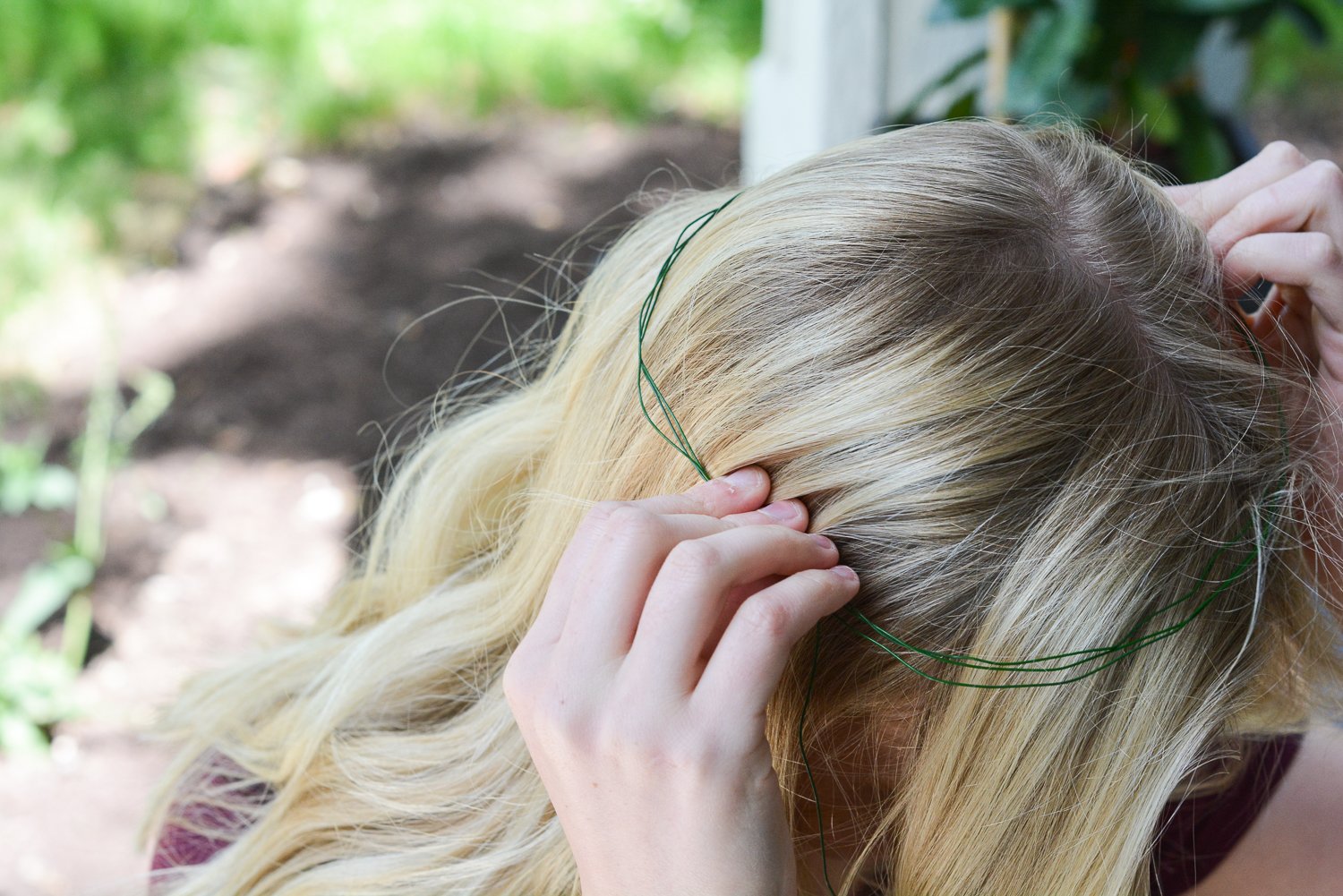 2. Cut sprigs of the baby's breath with about a two inch stem.
The 2 inch stem will help you be able to attach it to the wire crown easier.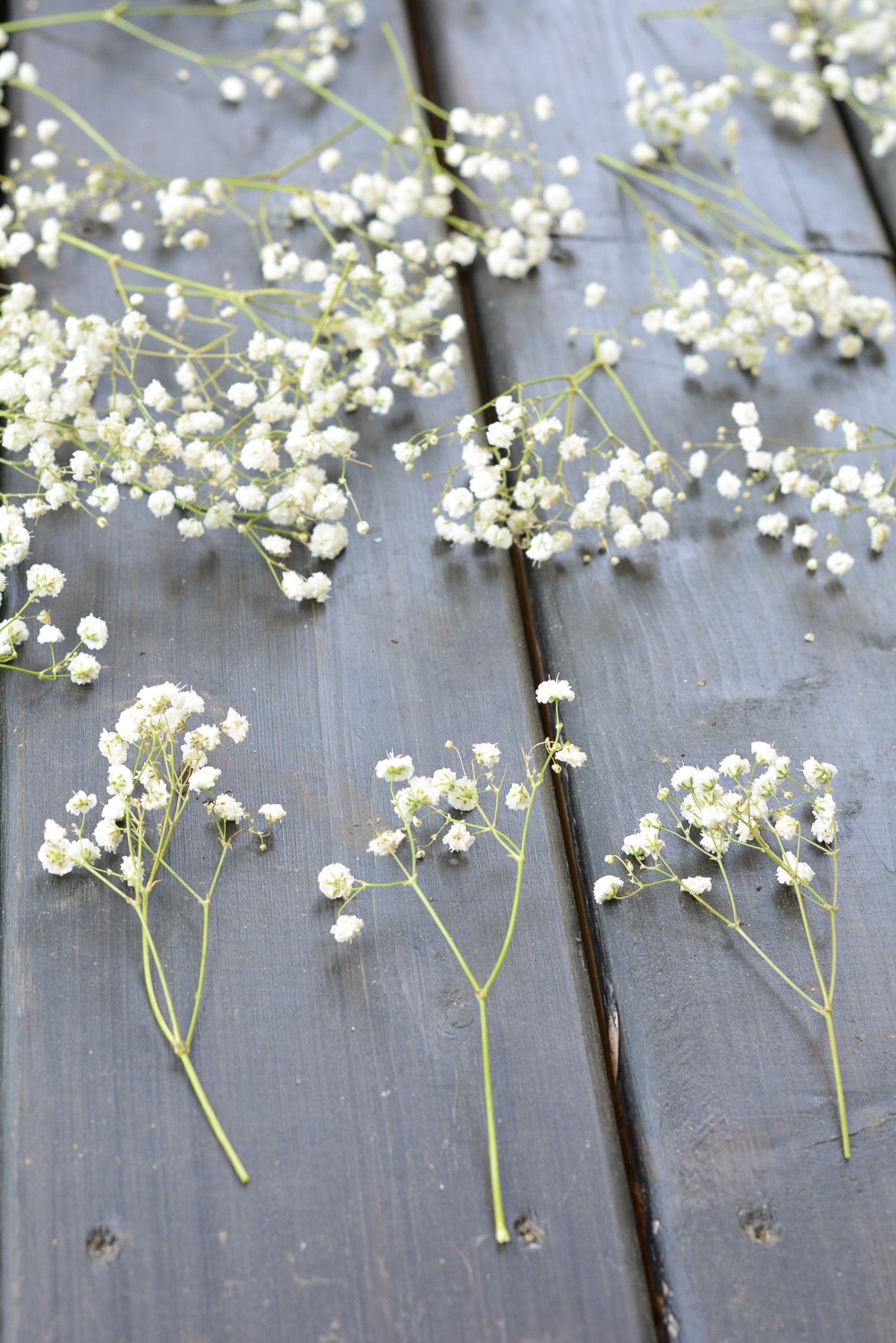 3. Cut a bunch of two inch strips of floral tape.
These will be used to attach the sprigs to the crown.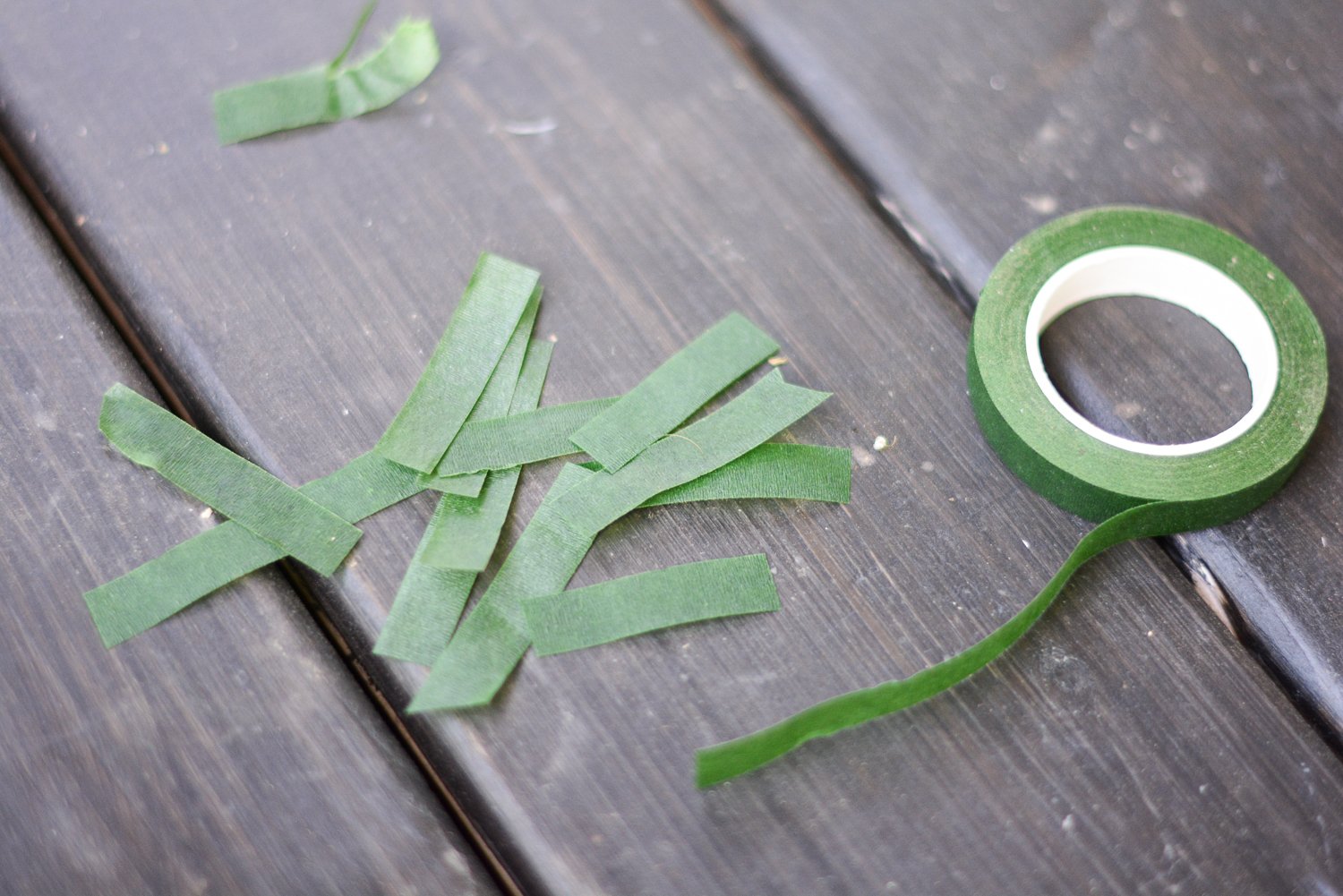 4. Add flowers to the wire.
Place a sprig stem on the crown and then wrap a strip of floral tape around the stem and wire base. Floral tape gets sticky when you stretch it, so you will need to pull on it a little as you're wrapping them together.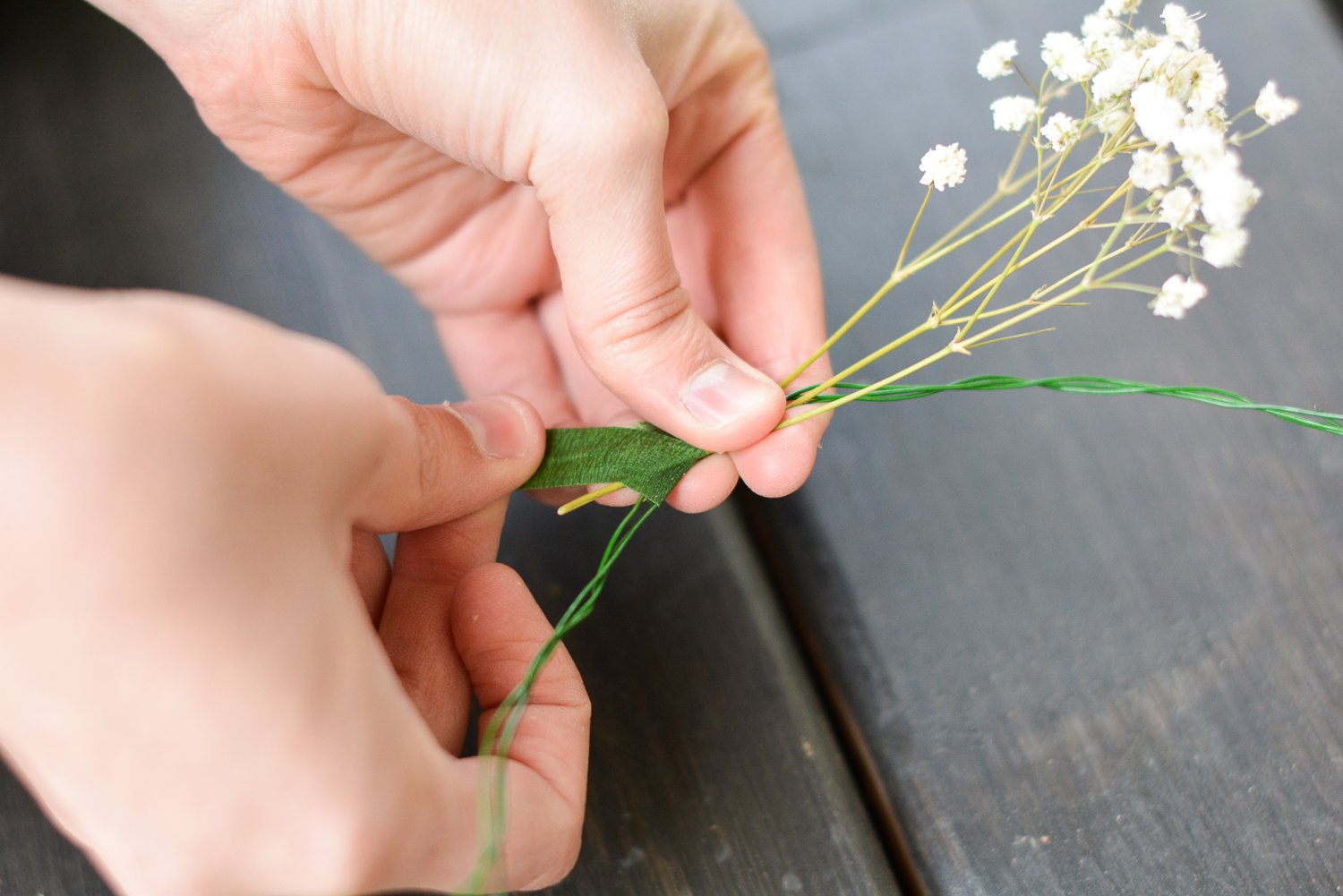 Keep adding springs to your crown, until you get your desired look.
For a fuller look, use more springs and use less sprigs for a more whimsical look. We decided to go with a fuller crown, which used almost two bunches of baby's breath.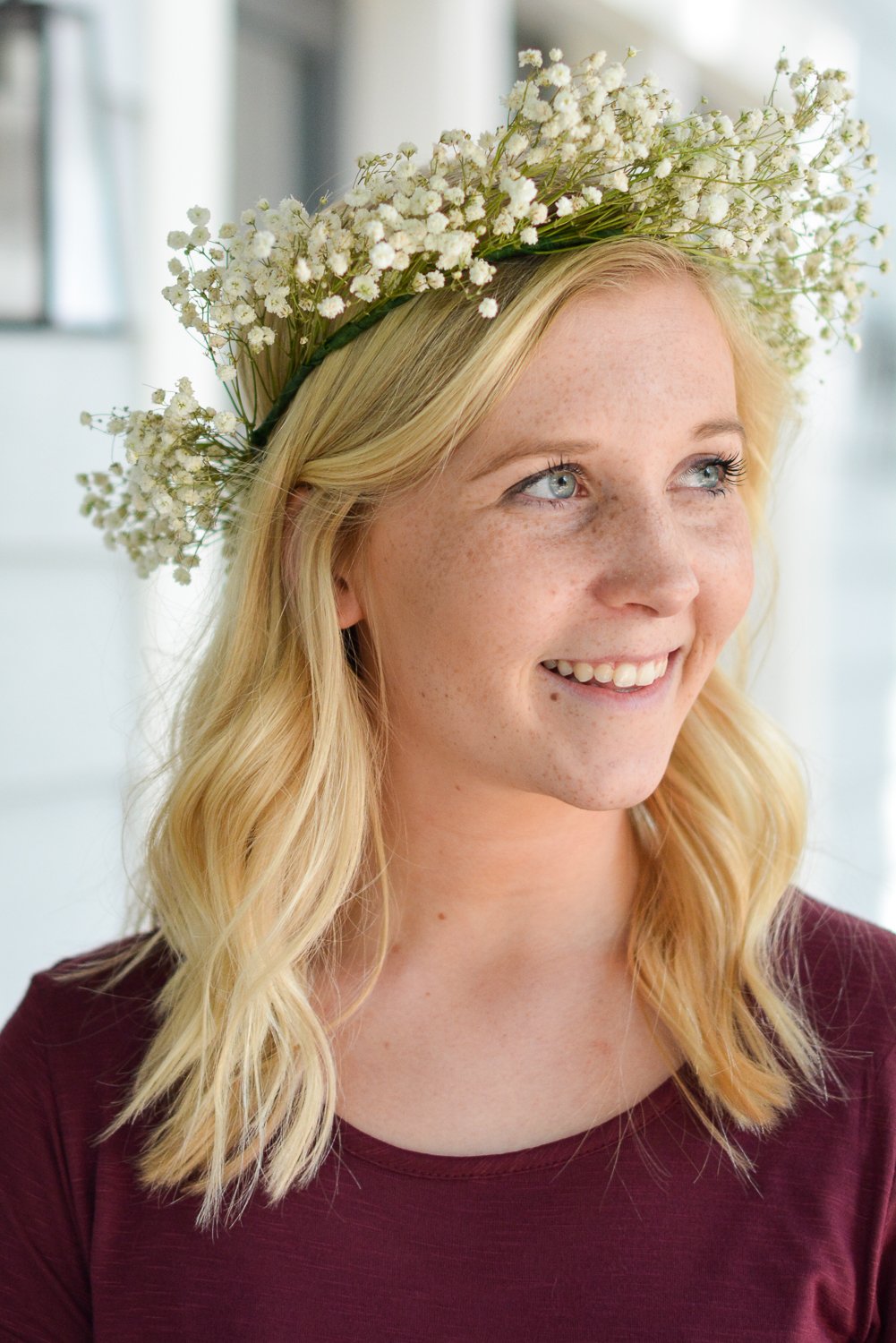 We came up with another way to use the flower crown when you're done wearing it- a wreath! Just add a pretty bow and hang it on your front door. Look how cute this is!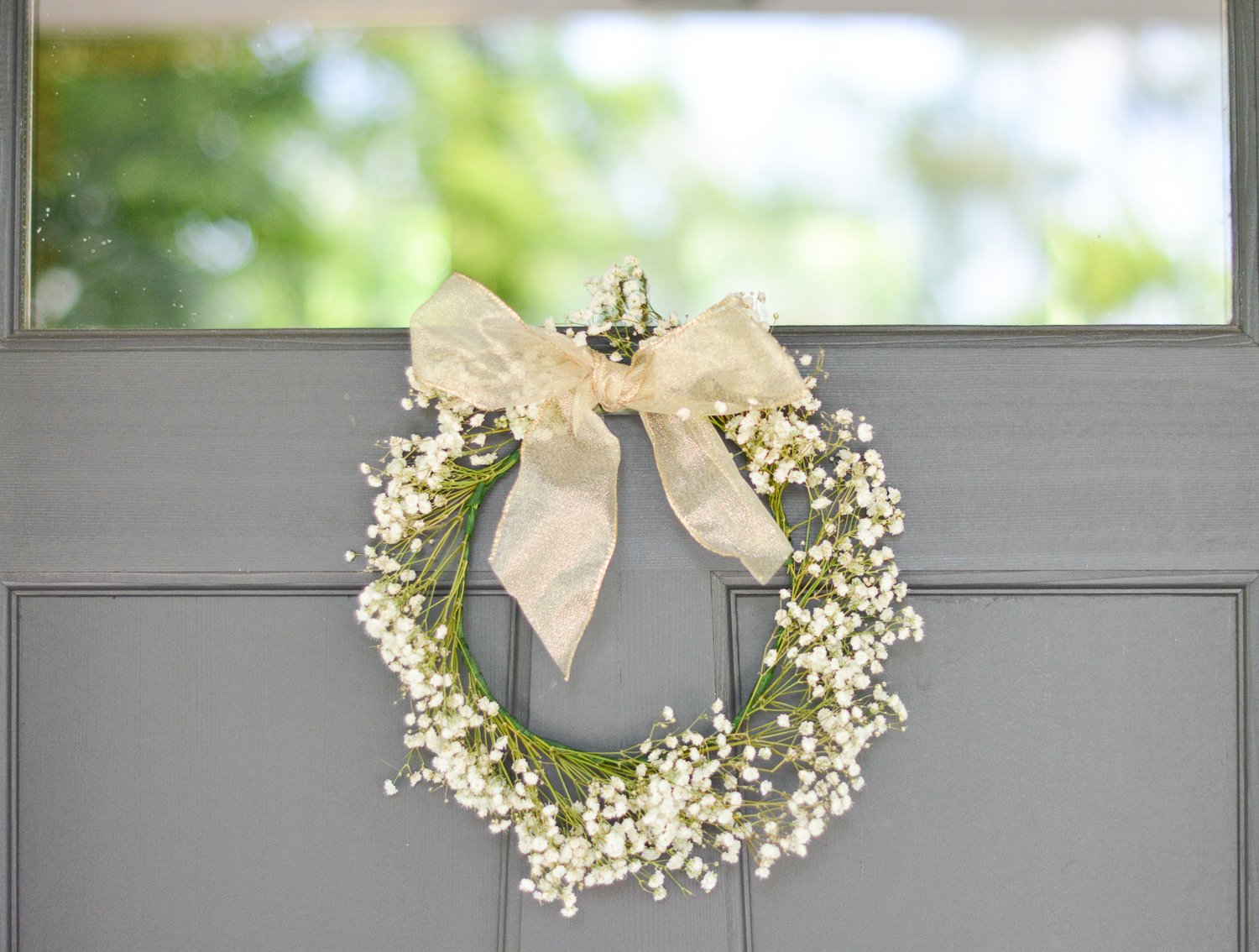 Now, you have your own DIY flower crown (and wreath)! Have fun making these and let me know how they turn out!
Thanks so much for reading and sharing! And be sure to check out this post for super easy personalized pots or this one for faux wallpaper!