There's something special about a house with a bunch of plants that just makes it so welcoming. I love having plants around my home, but terra cotta pots can get boring. This DIY is perfect to spruce up those pots into something extra!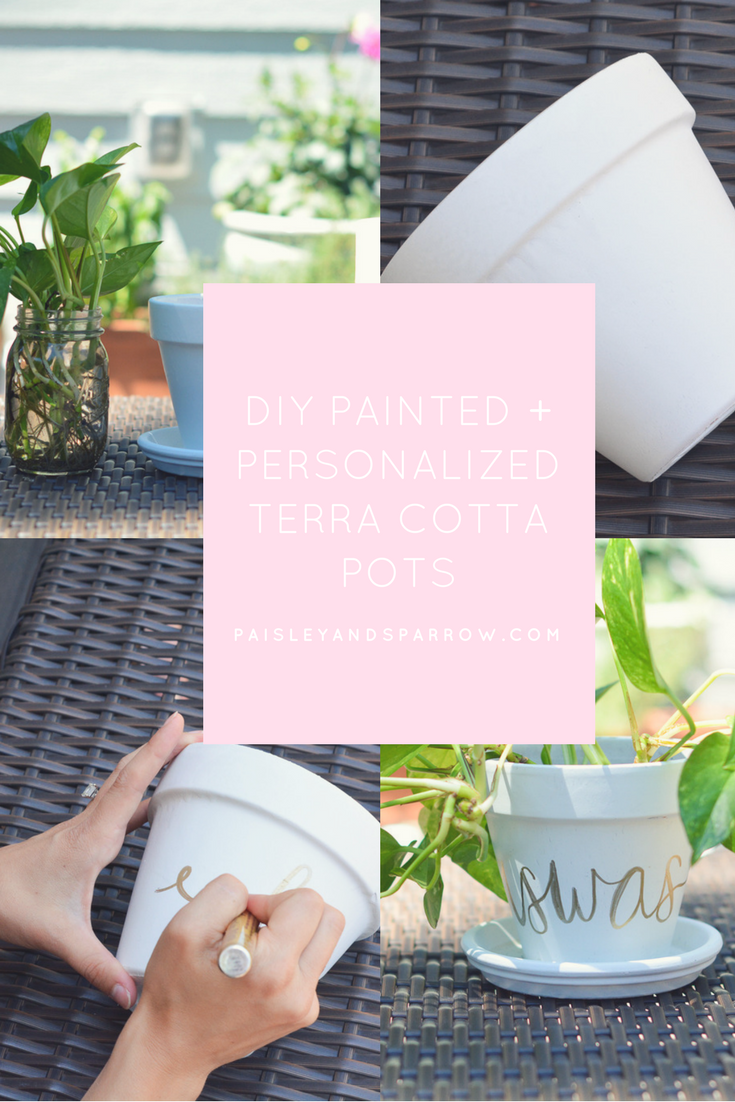 You will need:
one pot
any color of spray paint with ultra cover (we used white!)
a fun marker that will stand out on your color of spray paint
and a plant of course!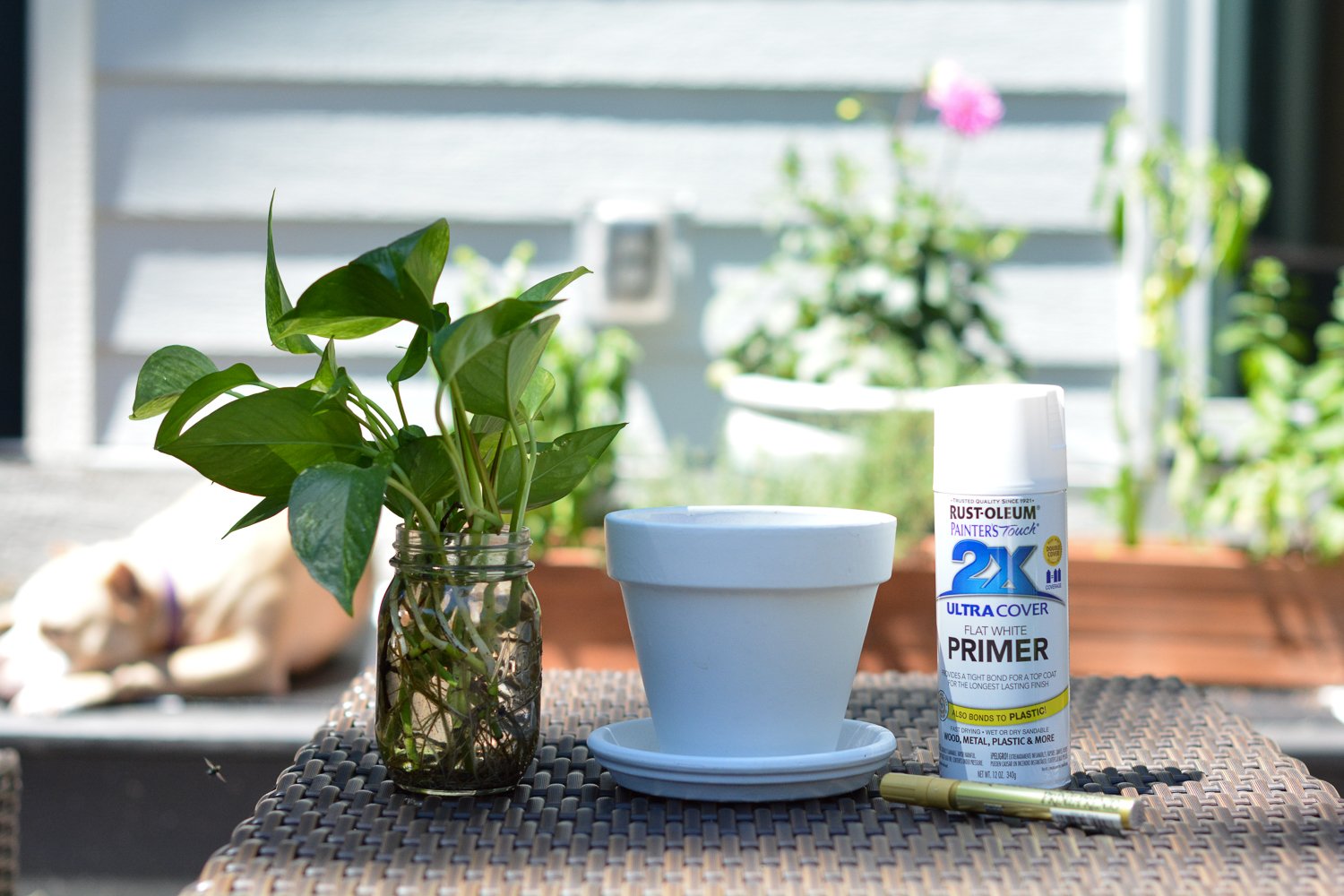 First, you spray paint the pot with your base color. Make sure it is evenly distributed. We could have done a better job with ours but luckily as your plant grows you'll see streaks less and less! 😉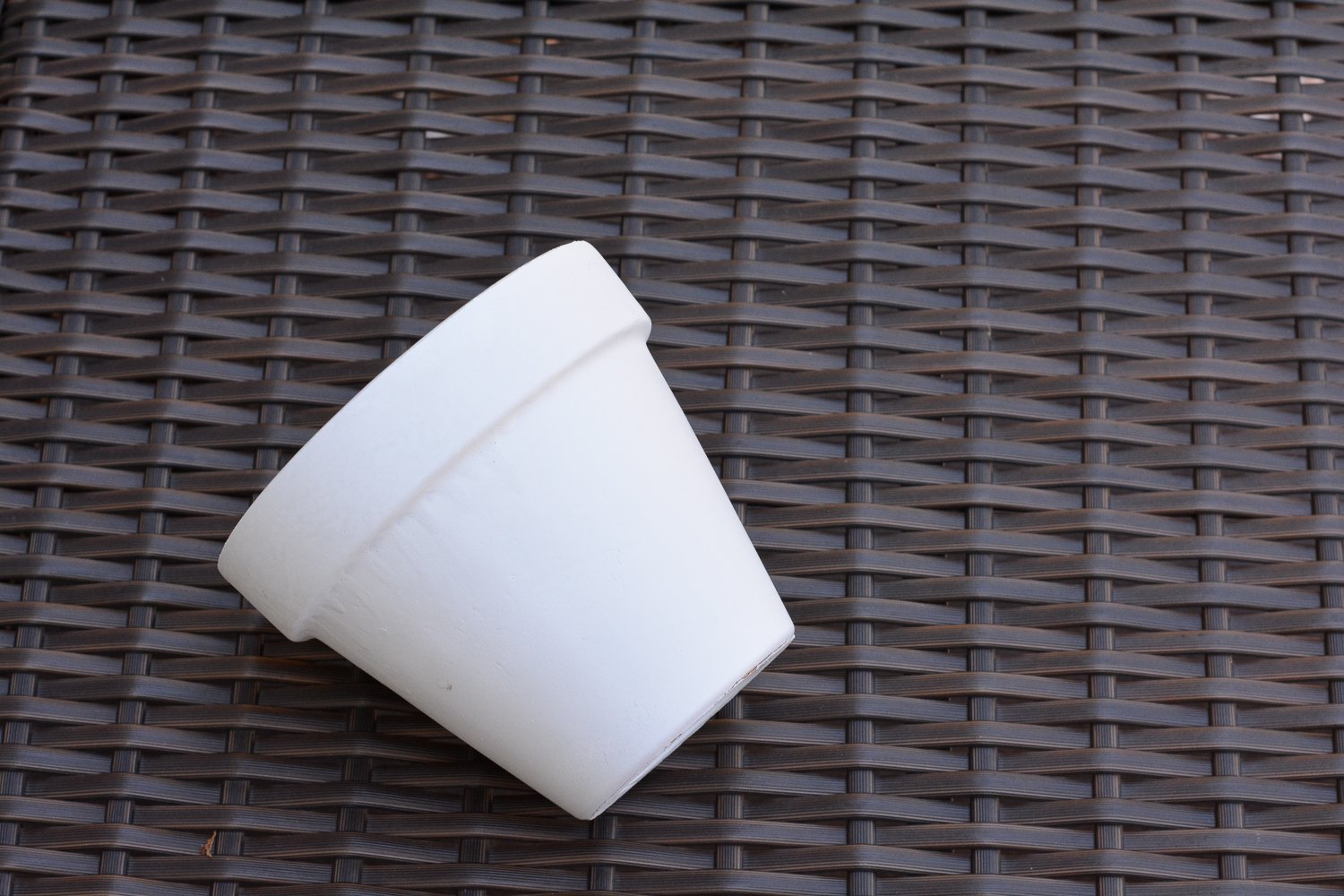 Once the pot is dry, simply write any fun phrase or word with a permanent marker. We chose a fun metallic color and  wrote a friend's last name on the pot to give to them as a housewarming gift!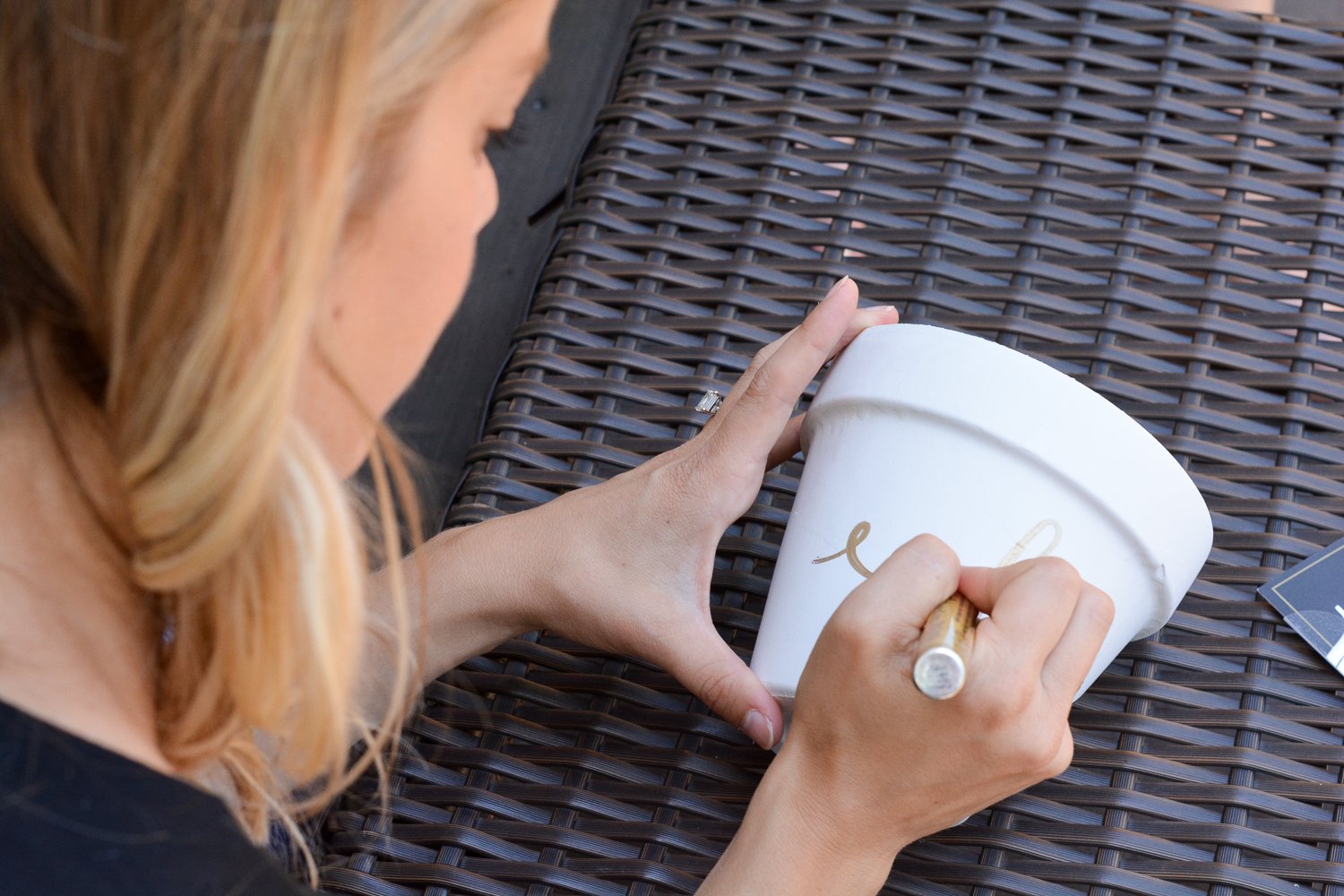 You might want to practice on a piece of paper before writing directly on the pot. And if you mess it up you can easily spray paint over it and start again!
I love how much the gold stands out on the clean, white pot. It looks absolutely adorable! Let us know what you think of this fun DIY 🙂