Since moving to our new home and not being able to frequent stores as much, we've sourced a ton of stuff for our home from Amazon. I love sharing some of the best things to buy on Amazon with you guys (and love hearing about yours!) so here are some of my Amazon favorites for April!
Check out my favorite Amazon finds from March on this post!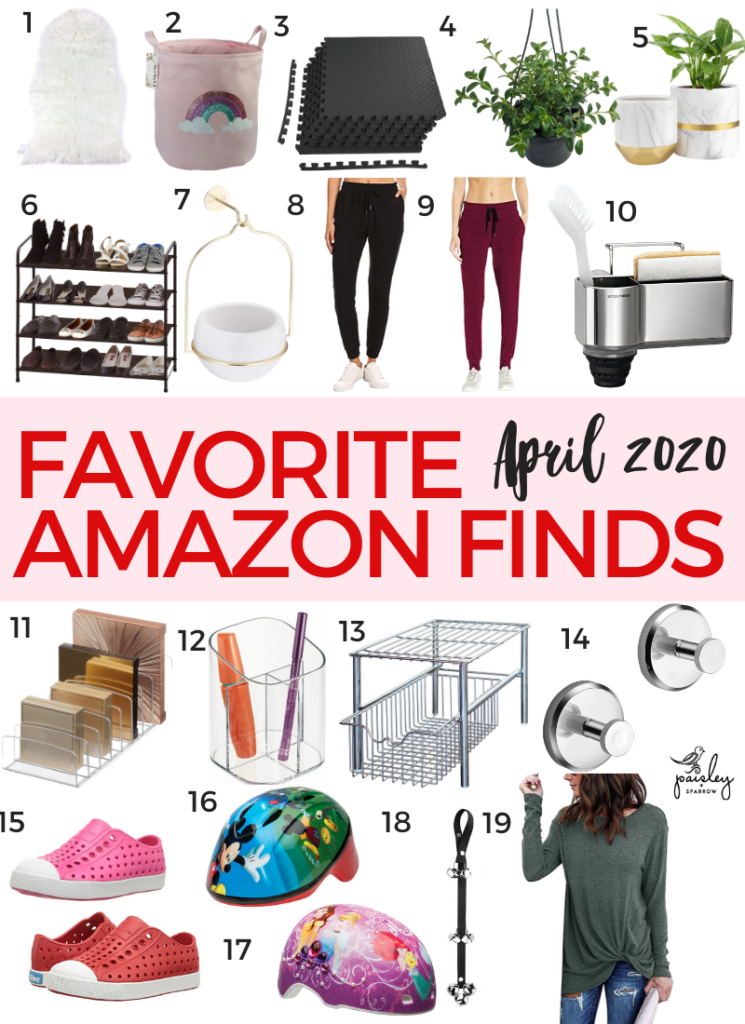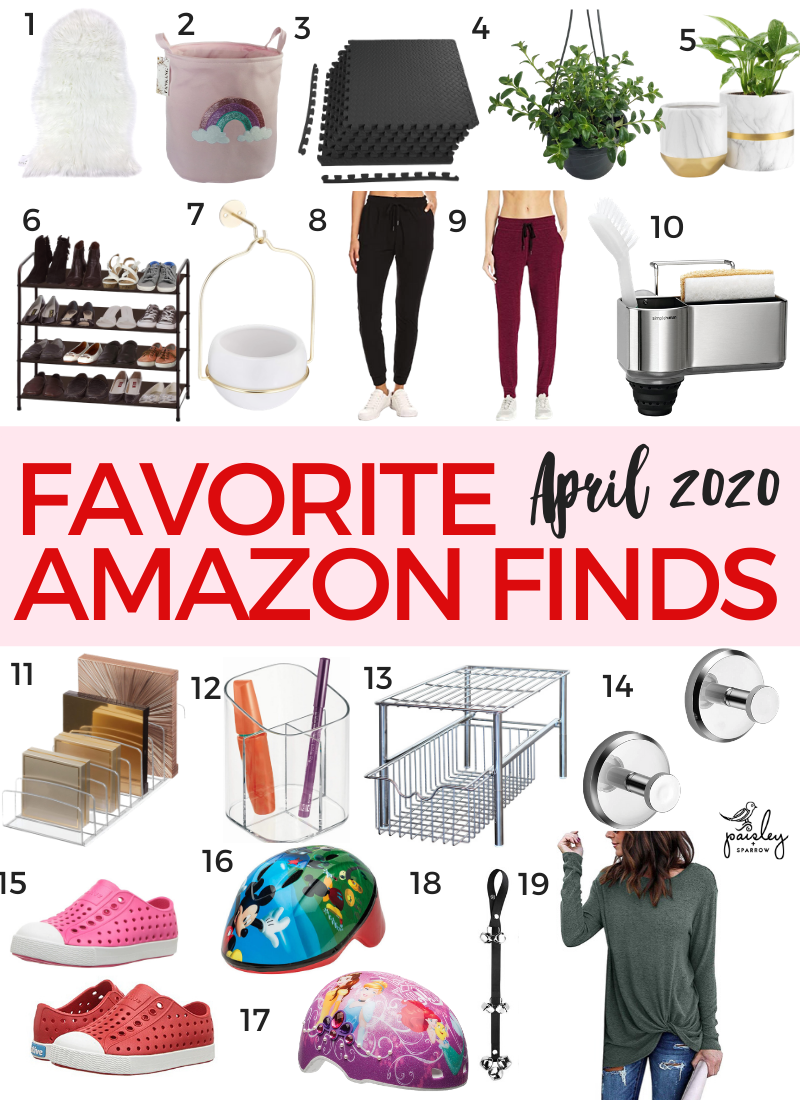 Paisley + Sparrow is a participant in the Amazon Services LLC Associates Program, an affiliate advertising program designed to provide a means for sites to earn advertising fees by advertising and linking to Amazon.com.This post may include affiliate links which means I may earn a small commission if you shop using the links below at no additional cost to you. Thanks so much for supporting me and this blog!
Best Things to Buy On Amazon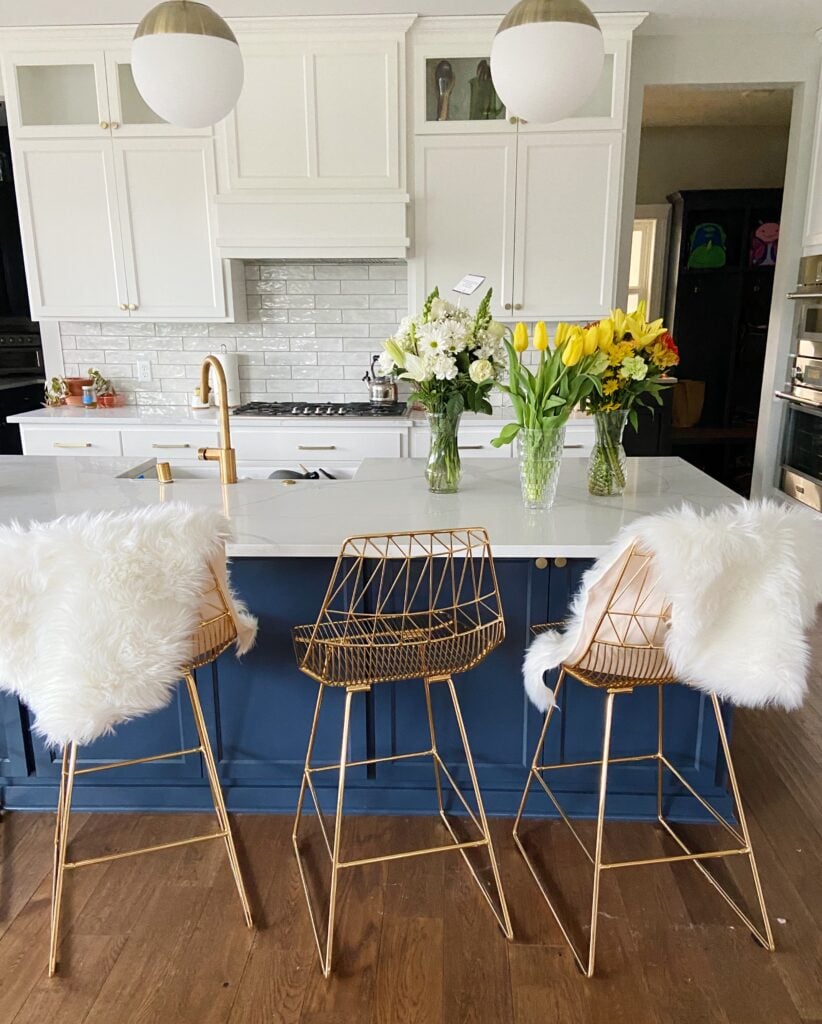 Need to add some texture or fun to your home? These faux sheepskin rugs are amazing! Drape them on a chair, bench or floor – they add so much to a home!
This is one of my favorites purchases of the month! We bought these new bar stools for our kitchen and they could use a bit of cushion so I bought 2 of these to try out on them!
These aren't washable but at the price point they're at I'm ok if I need to replace them every couple of years (or sooner). They don't shed and look amazing!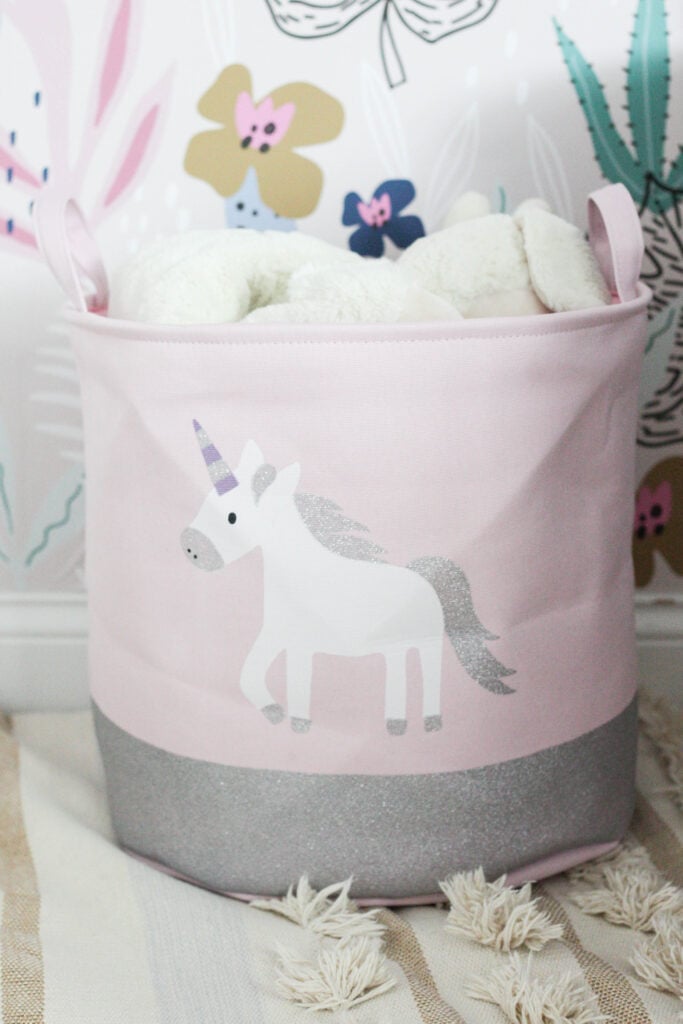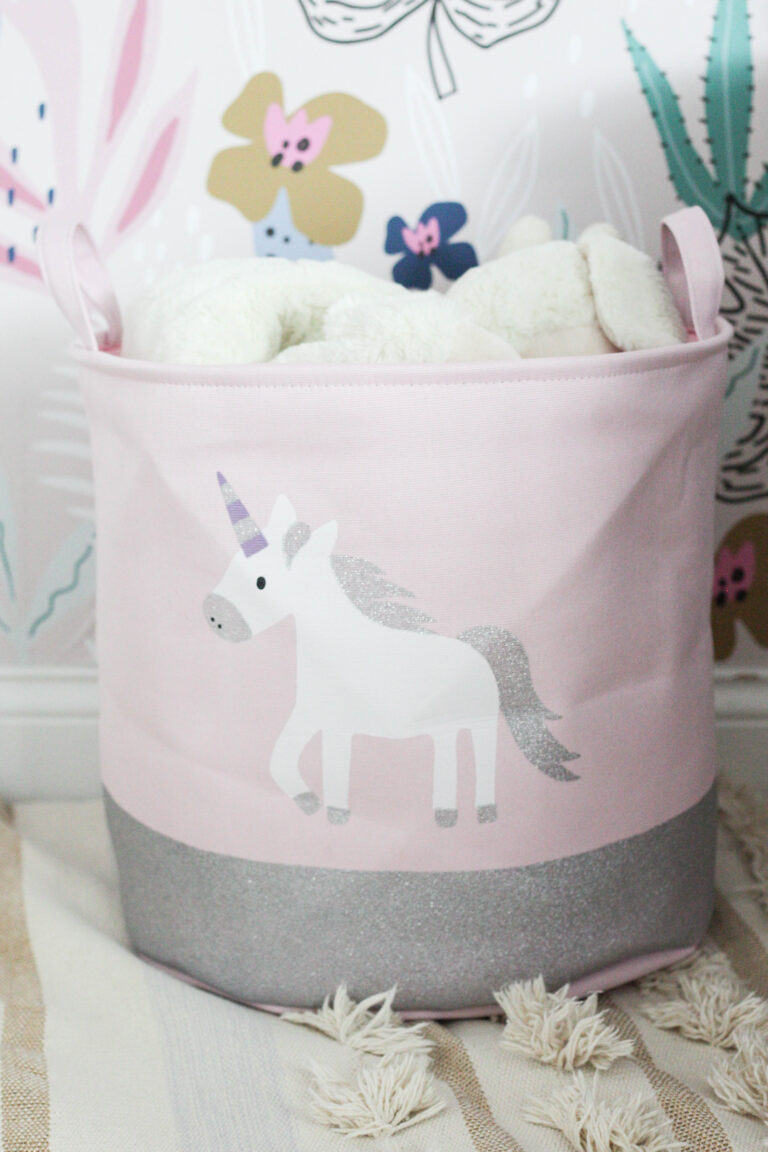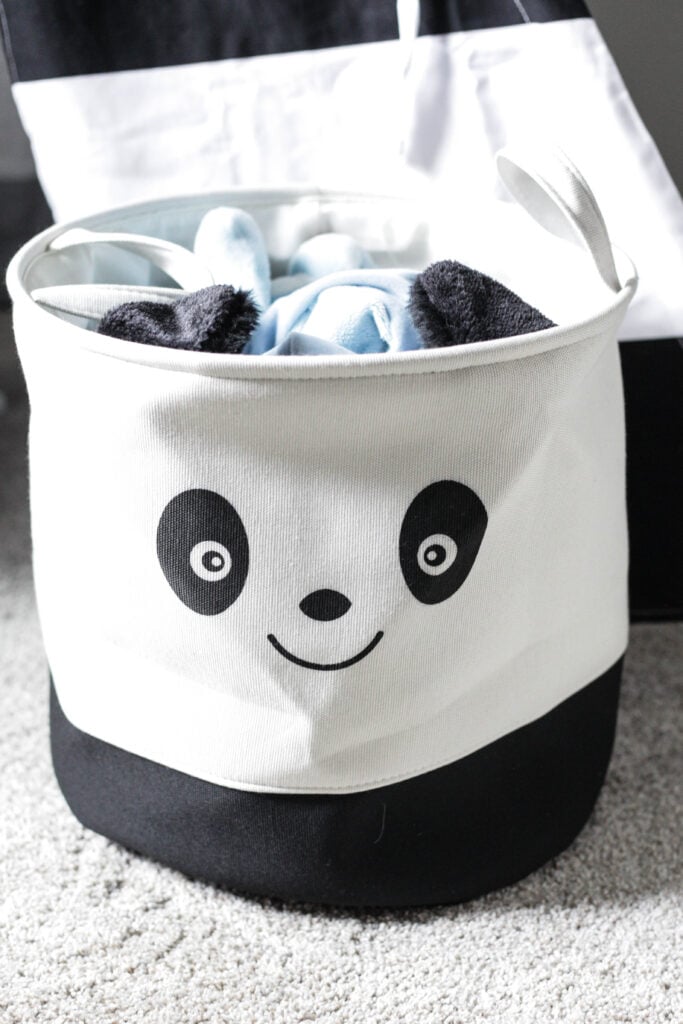 It's a fact that all children have too many toys, blankets, stuffed animals and dirty clothes. I had a good handle on all the kids stuff in our last home but we had to rearrange things in our new home and I need a few more bins!
These super cute storage bins come in a ton of different styles (dinosaurs, elephants, bunny, panda, unicorn and more!) and are pretty sturdy! They're also made out of eco-friendly materials and under $20!
We turned one of the stalls in our garage into our workout room to leave our sport court totally kid friendly. Since we need to cover concrete (obviously) we picked up a bunch of packs of these Puzzle Exercise Mats.
They're so easy to use, make the floor perfect for working out (I don't even need to add my yoga mat down to make it softer) and are easy to clean!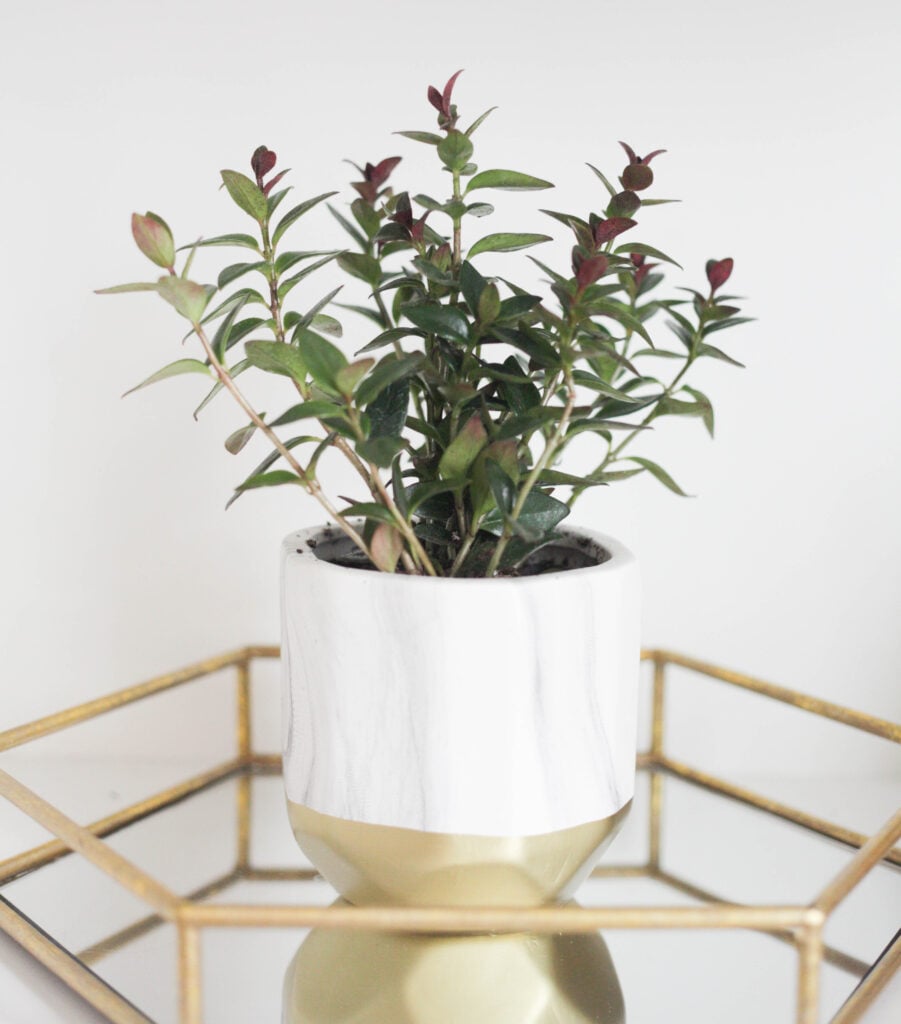 I rarely buy plants on Amazon but I decided to give it a try! I bought a rubber plant a few months ago (find it on this Amazon finds post) and wanted to try a Goldfish plant.
If you buy plants on Amazon I suggest buying from a reputable place (like Costas Farms) or one that gets good reviews. And the hardier the plant, the better! My rubber plant wasn't delivered in the best condition but since it's super hardy it's doing great!
My Goldfish plant came in decent condition and so far is doing awesome. I actually ordered a goldfish plant and a Hindu rope plant and they sent 2 goldfish plants instead. I contacted the company and they refunded me my money for the Hindu rope plant and let me keep the second goldfish plant! They were great to work with!
I also ordered this set of 2 gold and white pots. They're great, nice quality pots! There's no drainage hole but they're fine for a hardy plant. Sadly one of the kids knocked one of mine off a table so it broke so I'm down to one but I love them!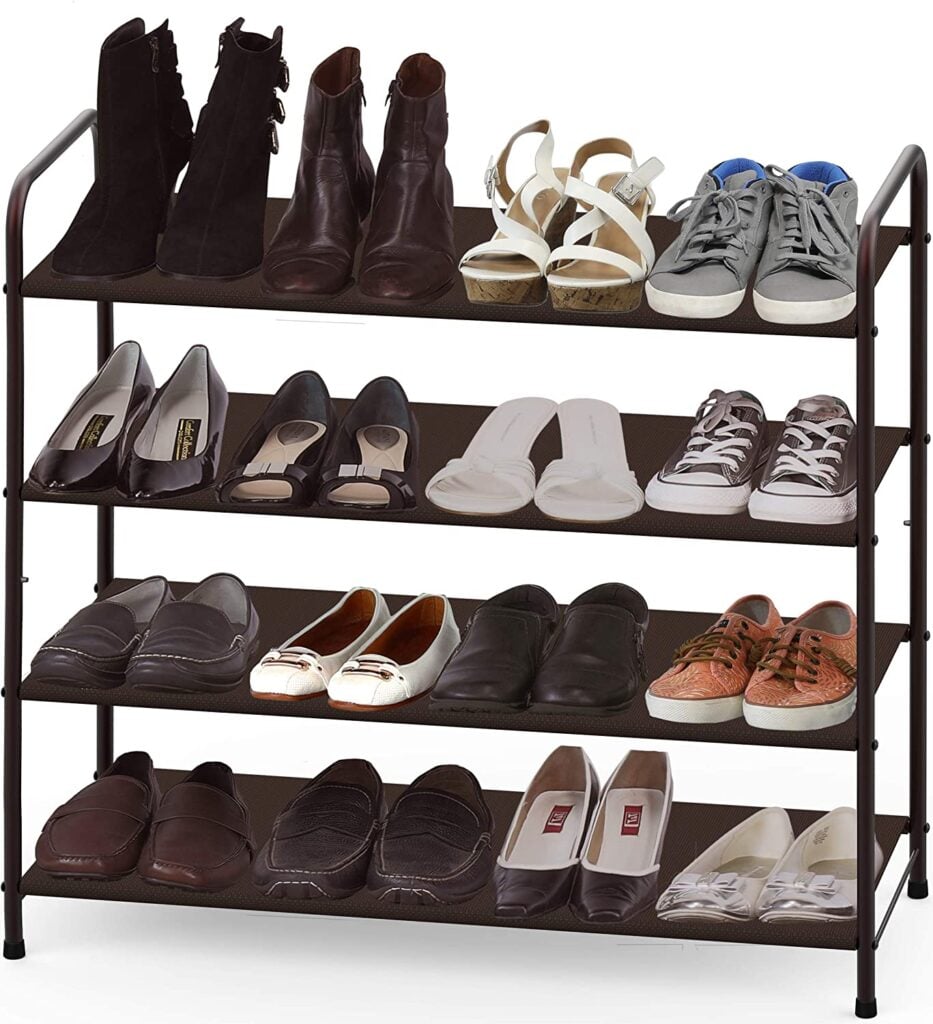 Shoe racks are a girls best friend. Shoes can easily create a giant mess and fast! I picked up this 20 pair shoe rack for our entryway closet and it's the perfect way to stay organized.
Our previous home had a giant shoe rack in our closet but our new one doesn't. I'm planning on buying another one of these for our master closet to help curb them mess in there too!
7. Hanging Pots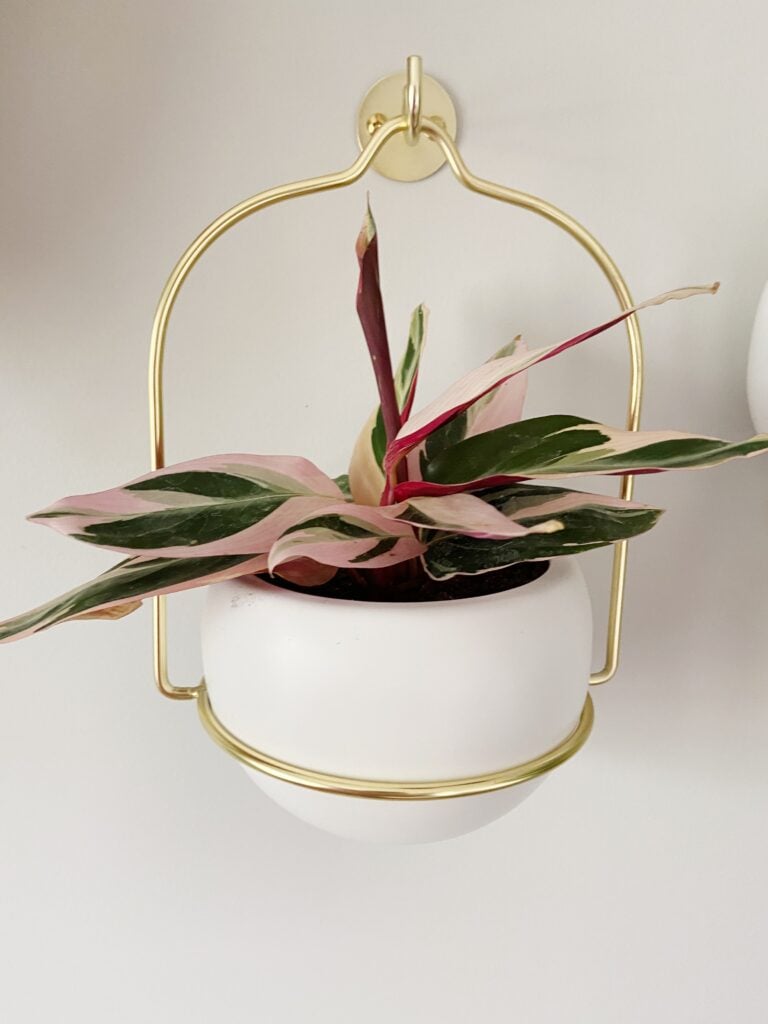 I decided to create a plant wall in my office and of course, I needed a few more hanging pots to complete the look! I already own these but found these amazing white and gold ones that I'm obsessed with!
The pot itself is a great size for roots to grow and plants to thrive. You can hang them either from the wall or from the ceiling, whatever you choose! Comes in either a single pack, double pack or triple pack!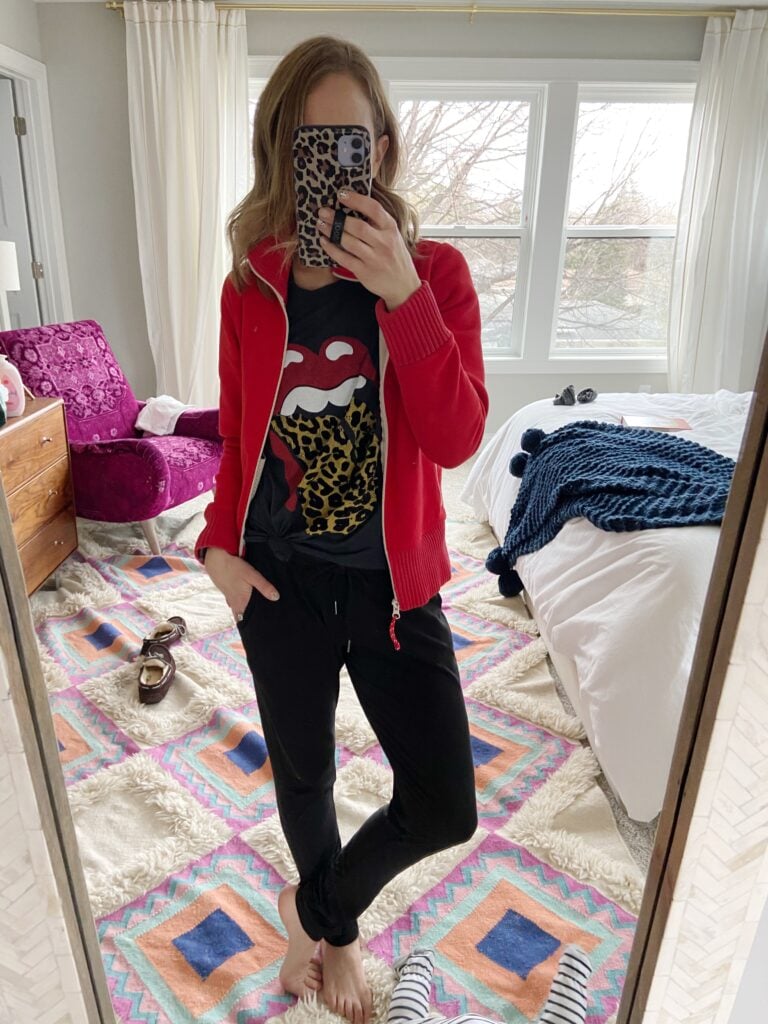 I picked up 2 joggers this month (hello, quarantine!) and LOVE them! These LA12ST Women's Joggers are my absolute favorite new joggers that I've literally worn for 6 out of the last 7 days.
Here's my usual dilemma – I love wearing sweatpants in the morning but not all day. I love wearing leggings but again, not all day!
These joggers are more fitted than sweatpants (and the amazon essentials joggers I share next) but not as fitted as leggings. They're crazy soft and flattering.
And they're super inexpensive!! These are well loved (4.2 stars out of 1,650 reviews!) but their inventory levels fluctuate hourly so check back often!
9. Amazon Essentials Joggers
I've actually owned a pair of these for years! My sister introduced me to them and now my mom, SIL and I have all owned them for years!
I just picked up a burgundy pair and still love them! They run a bit big (I have an xs) and have a bit of drop crotch (I typically fold over the waistband) but I'm also short (5'3″).
These have pockets, are nice and thick and an amazing option for lounging!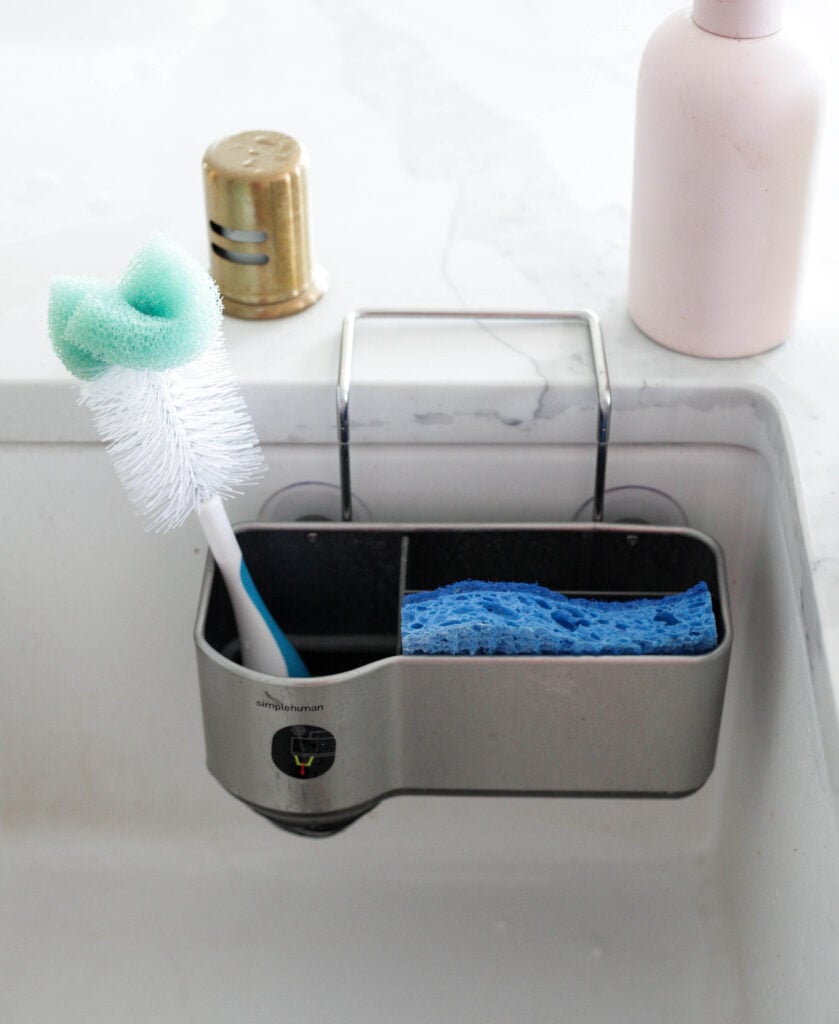 Another thing we needed in our new home was a new sink caddy! We have sponges and bottle brushes that we use daily and we need a good holder for them.
I absolutely love how this one has a bottle brush spot that extends out so your brushes aren't sticking way out!
There's 4 suction cups, a wire ledge hanger and rust proof materials. There's also a slim or standard version!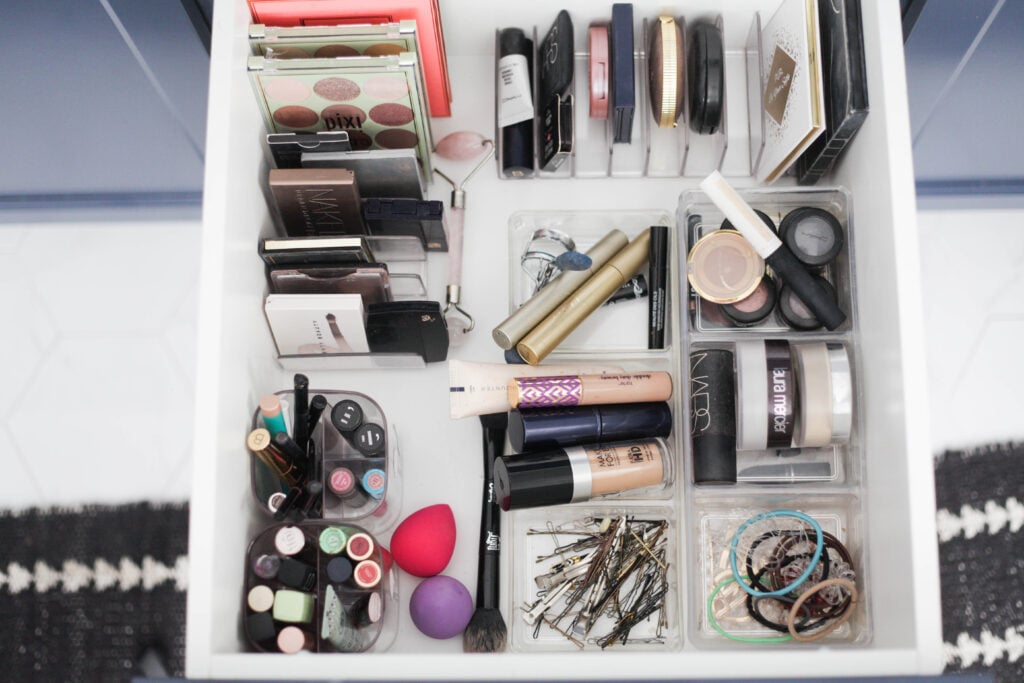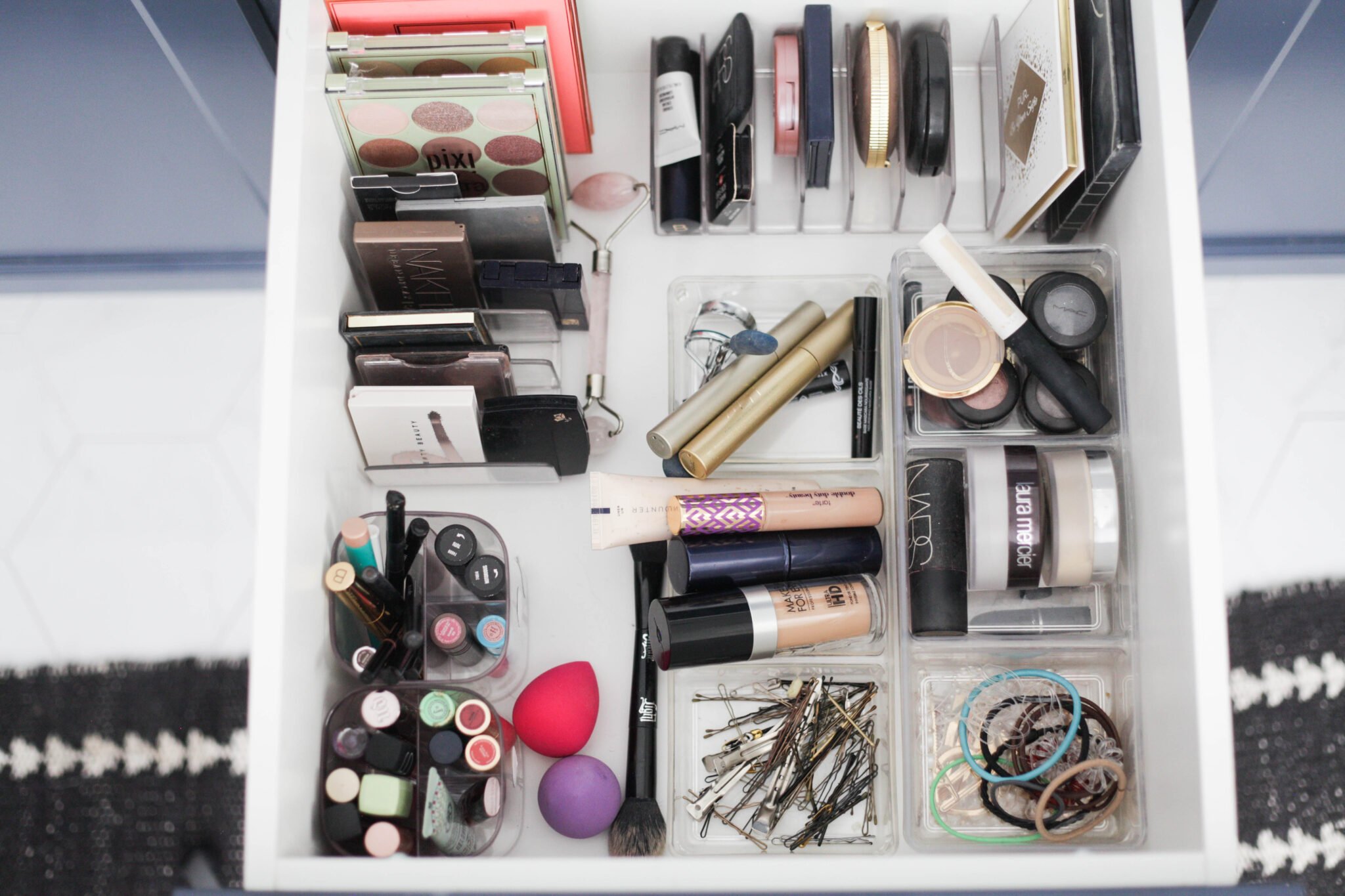 I shared these in my how to organize your makeup drawer post so check that out but if you have a messy makeup drawer you NEED these! Having an organized makeup drawer make a huge difference in my mornings and helps me stay organized and not over-spend on products I already own but I can't find.
I used these vertical organizers for pallets, bronzers, etc and these cups for lipsticks, lip glosses etc! They have tons of different varieties of organizing tools to make any makeup drawer organized!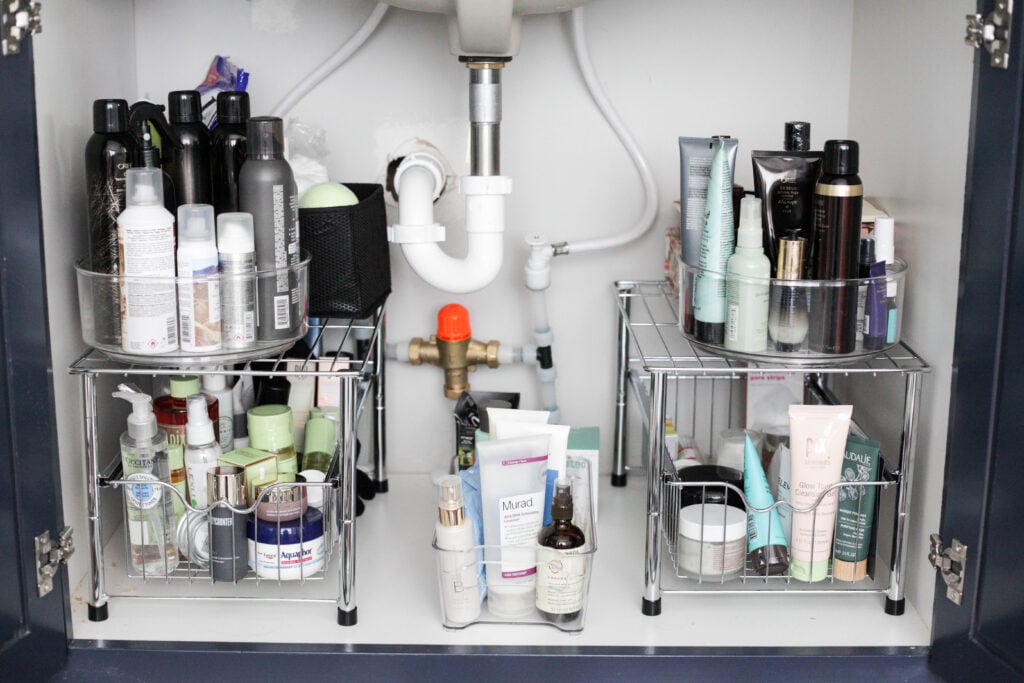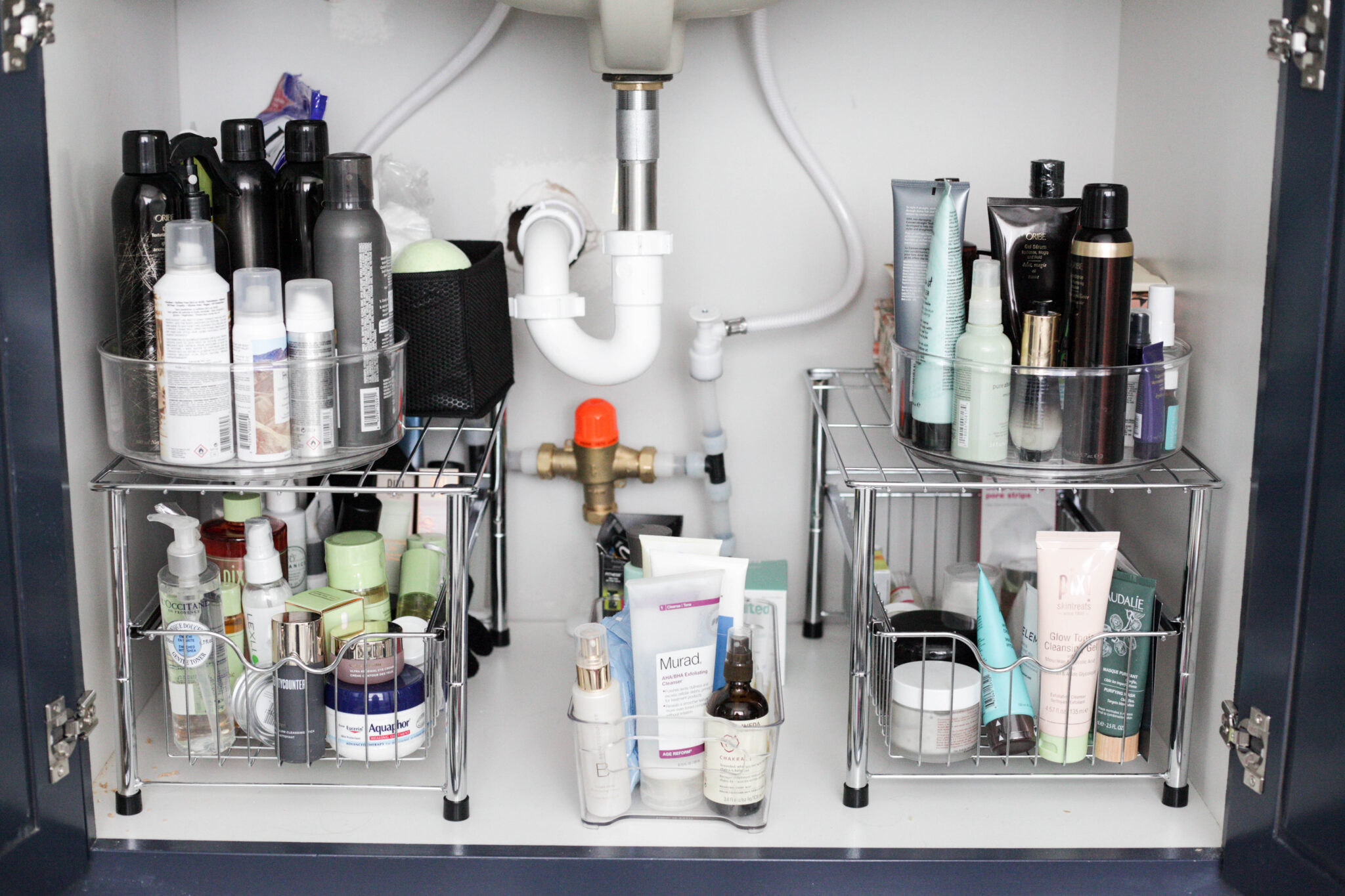 I shared these under the sink organizers last month but we ended up buying 2 more for our new home! We had these under the sink in our kitchen in our old home but they didn't fit in our new home's kitchen.
They did, however, fit in our master bathroom! Our new master bathroom has smaller drawers but more space under the sink. These make the space under our bathroom sink so much more organized and useful!
We had actually planned on getting a cabinet built for our bathroom but with these (and the new organizers above), we didn't need to! These are 100% worth the money if you need to make space under your sink a bit more organized!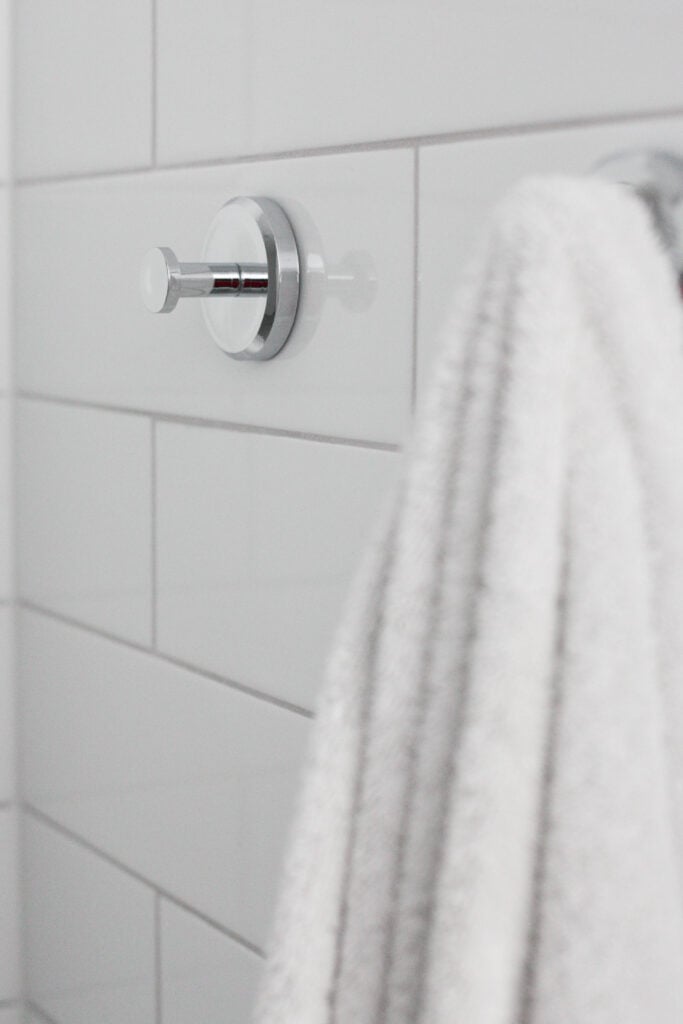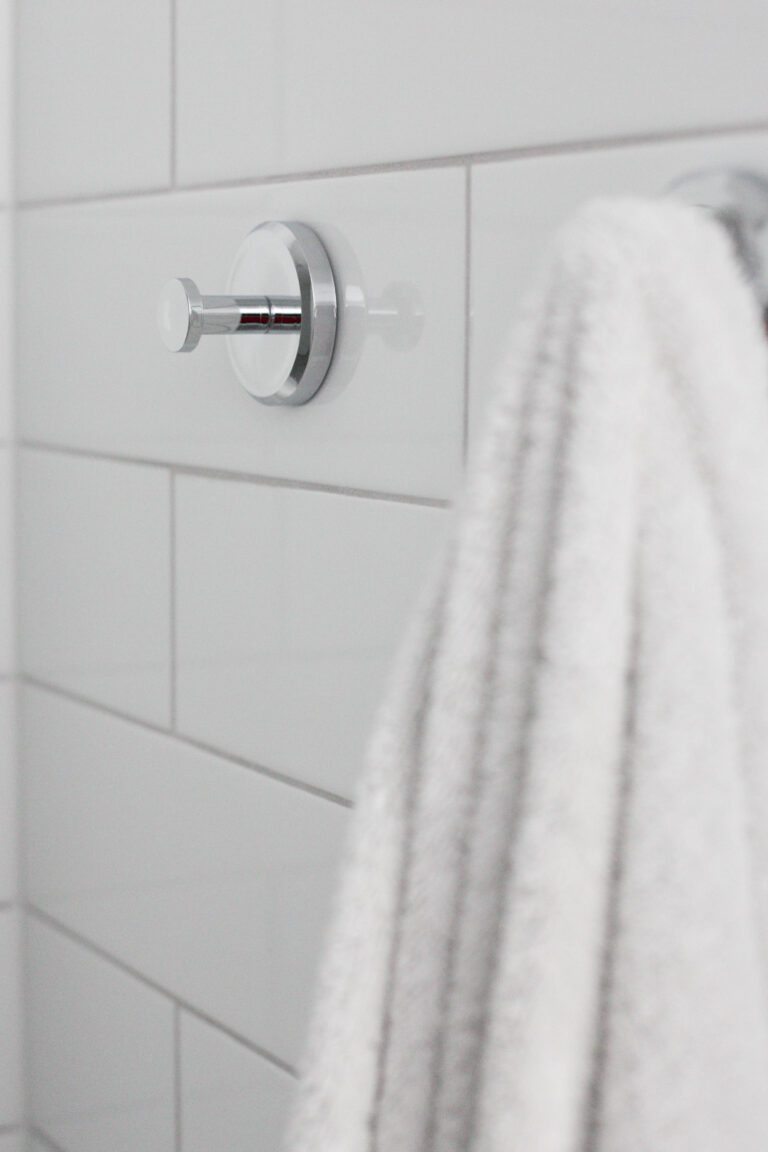 When I told Rishi I bought these suction cup hooks for our bathroom he rolled his eyes at me. He didn't think they would actually work in our bathroom and look ridiculous in there.
Turns out, he was totally wrong! This saved us from buying and installing 2 additional hooks for outside our shower which not only saved us money but also saves us from the eyesore of towels all over since they live right inside our shower door.
I actually keep 2 towels on mine (a regular towel and a hair towel) and we've had zero issues with them sliding or falling off. You can use these for loofahs, towels or anything you want to hang!
One thing I despise is buying kid shoes. Trying to find shoes that kids can put on themself, hold up well and don't get demolished the first time they wear them can be tricky.
Our new home doesn't have grass yet so I wanted shoes that I could easily hose off. I've heard amazing things about Native shoes so decided to try them!
So far we've loved them! Roy can easily put them on and take them off and Penelope is quickly getting the hang of them. They can run in them, get muddy with them and overall they've been perfect.
They come in a ton of different colors perfect for all kids!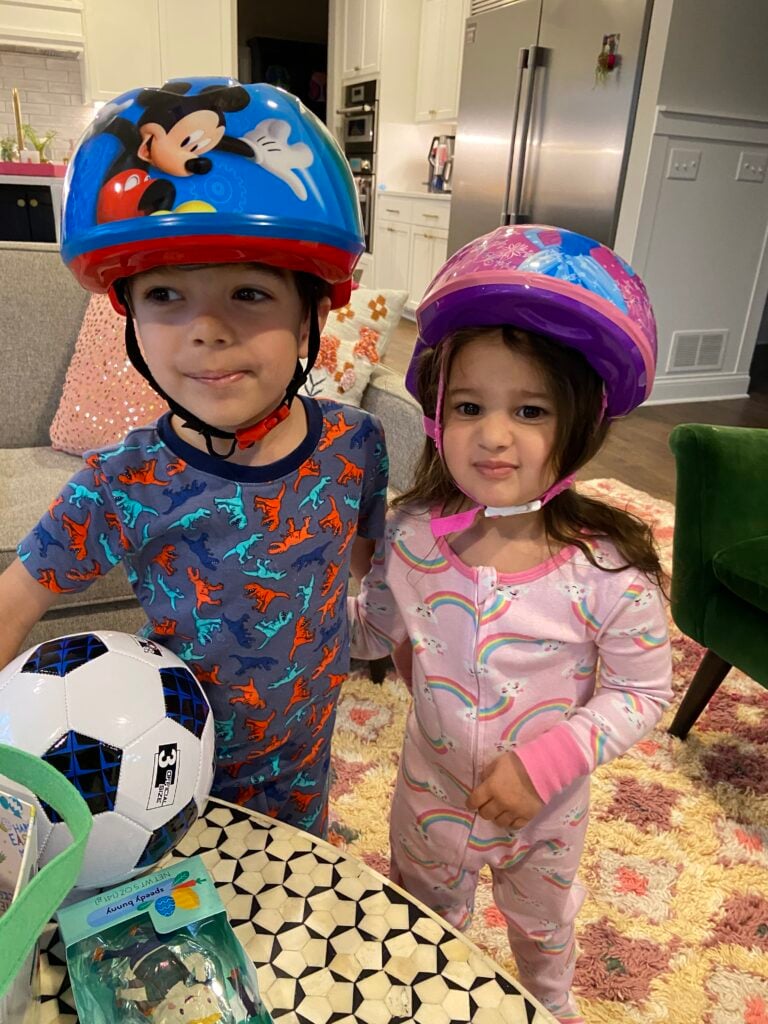 This year for Easter, the Easter bunny brought helmets for the kids! I didn't know if the kids would hate wearing them so I thought my best bet would be to get ones with things they love on it.
Roy's a huge fan of Mickey Mouse so I got him that one and Penelope is all about Disney Princesses so she got that one! So far they've absolutely loved them and Roy even just wears his helmet around the house from time to time.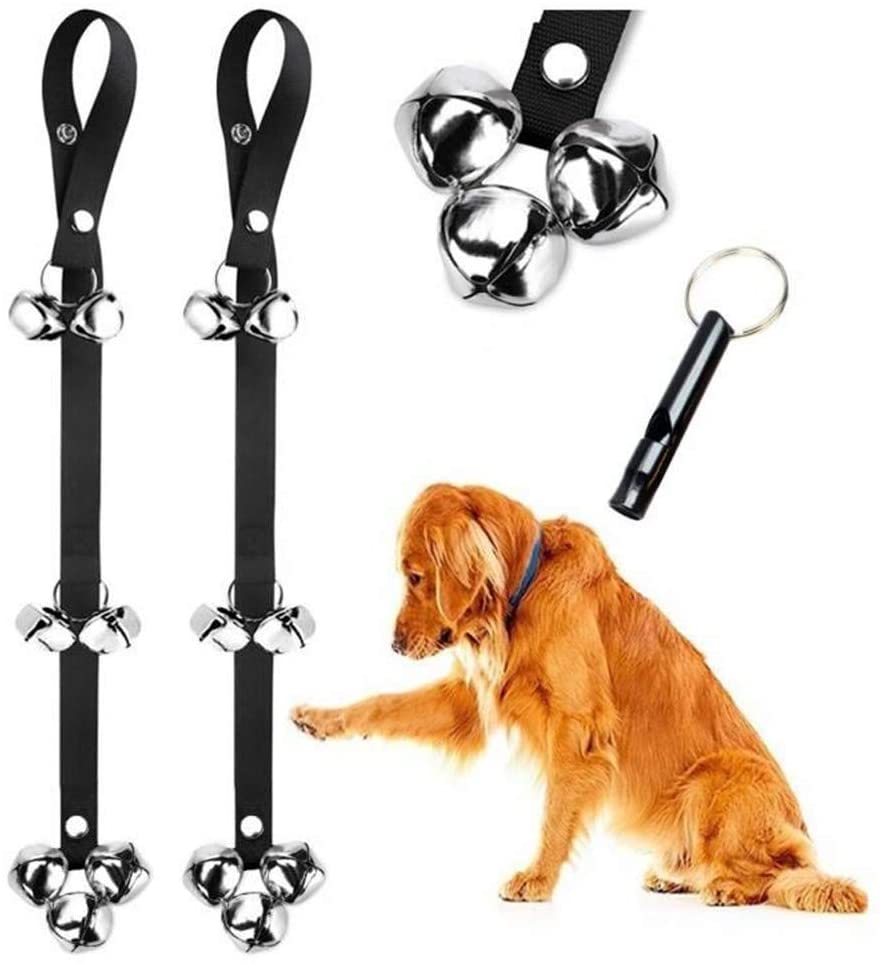 Since moving, our dear sweet Chloe keeps having accidents in our house! We keep missing her cues to go out so we're trying out dog doorbells to help her let us know when she needs to go out.
We still have quite a bit of training to do with her but the quality of these bells are great! We're just crossing our fingers that she catches on to ringing them sooner rather than later! 😉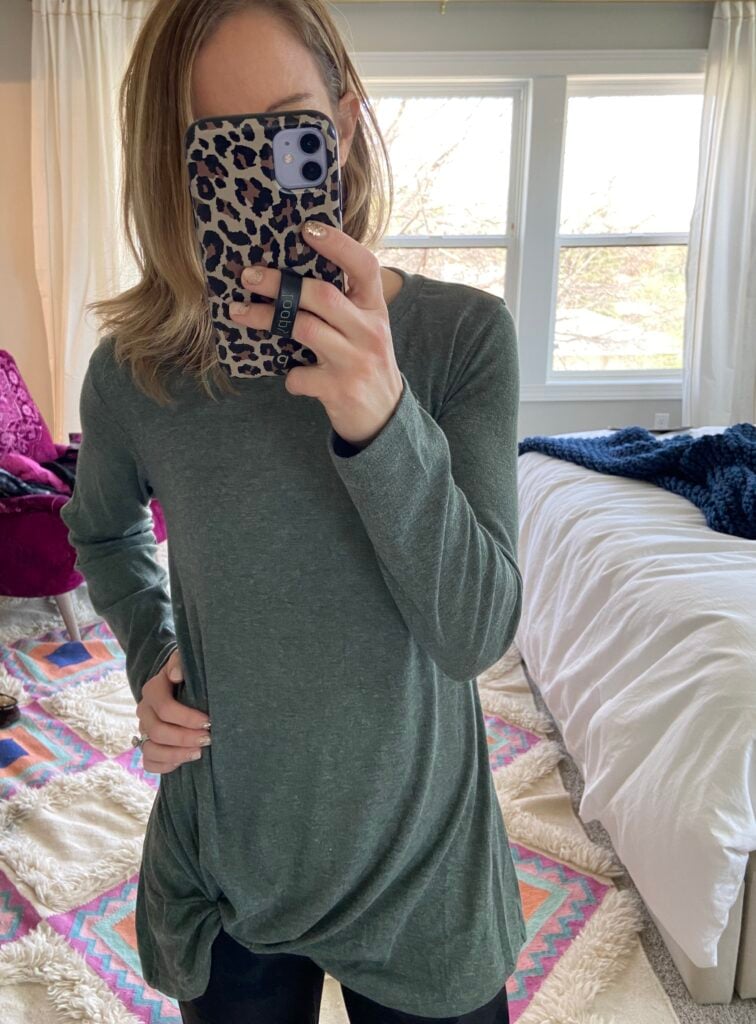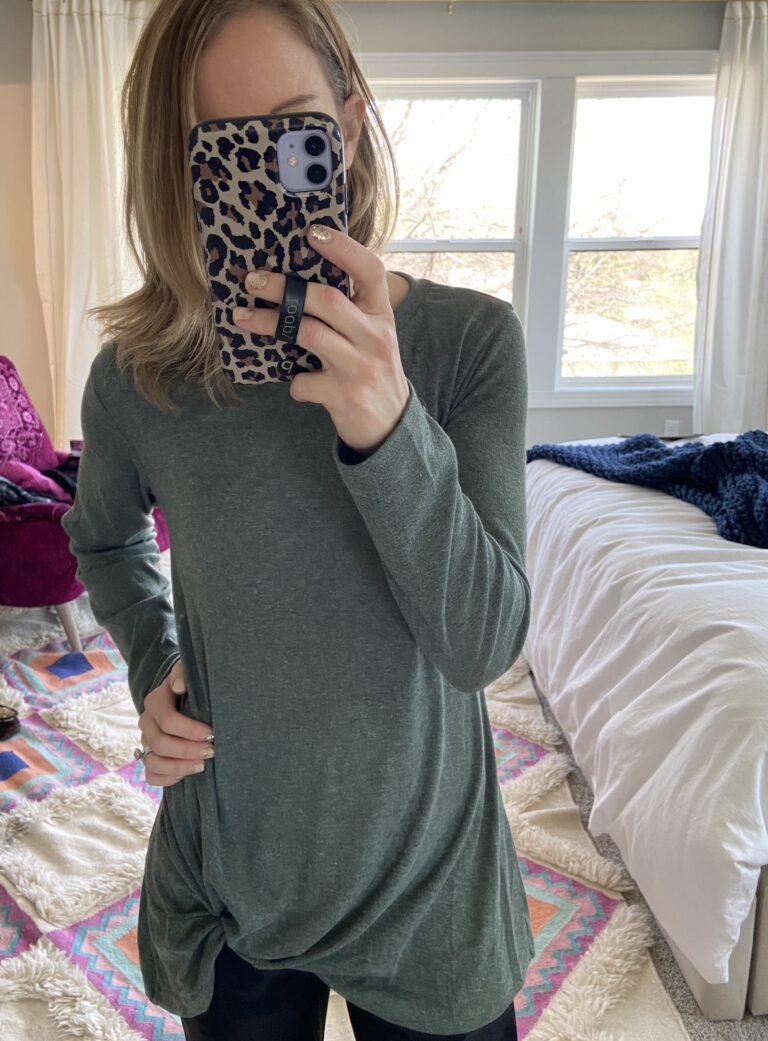 Since we're all in loungewear all.the.darn.time, I decided I needed some new tops I could wear with leggings or joggers (see above for my new favorite joggers!). This faux knotted top did just the trick!
This top is super cozy, perfect for leggings, jeans or everything in between and comes in a ton of colors! Bonus is, it even comes in a short sleeve version! I'm definitely going to picking up a few more of these.
I'm wearing a small – fits mostly true to size although I typically wear a size xs (which they don't carry). If you're in between sizes, size up!
So there you go! 19 of the best things to buy on Amazon, my April edition! I hope this helps you find some great finds on Amazon!
Happy shopping!
Don't forget to swing on over to my favorite Amazon finds from March for even more Amazon fun!