If 3 kids and a quarantine has taught me anything, it's how to be a savvy online shopper! 😉 Amazon find posts are some of my favorites since there are endless options out there!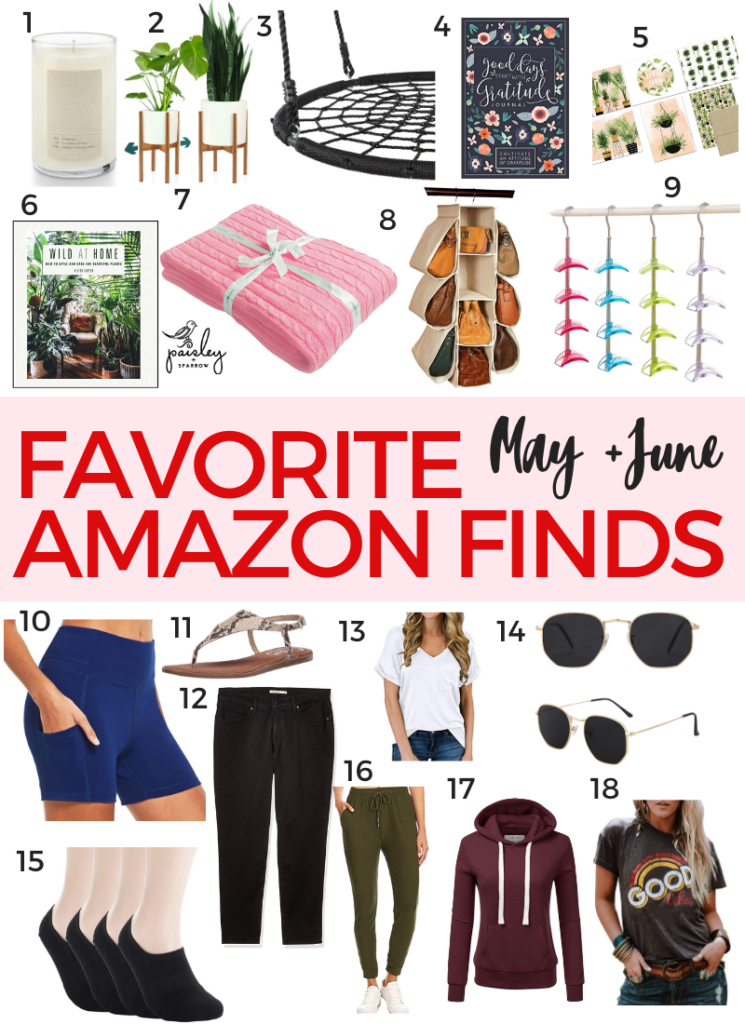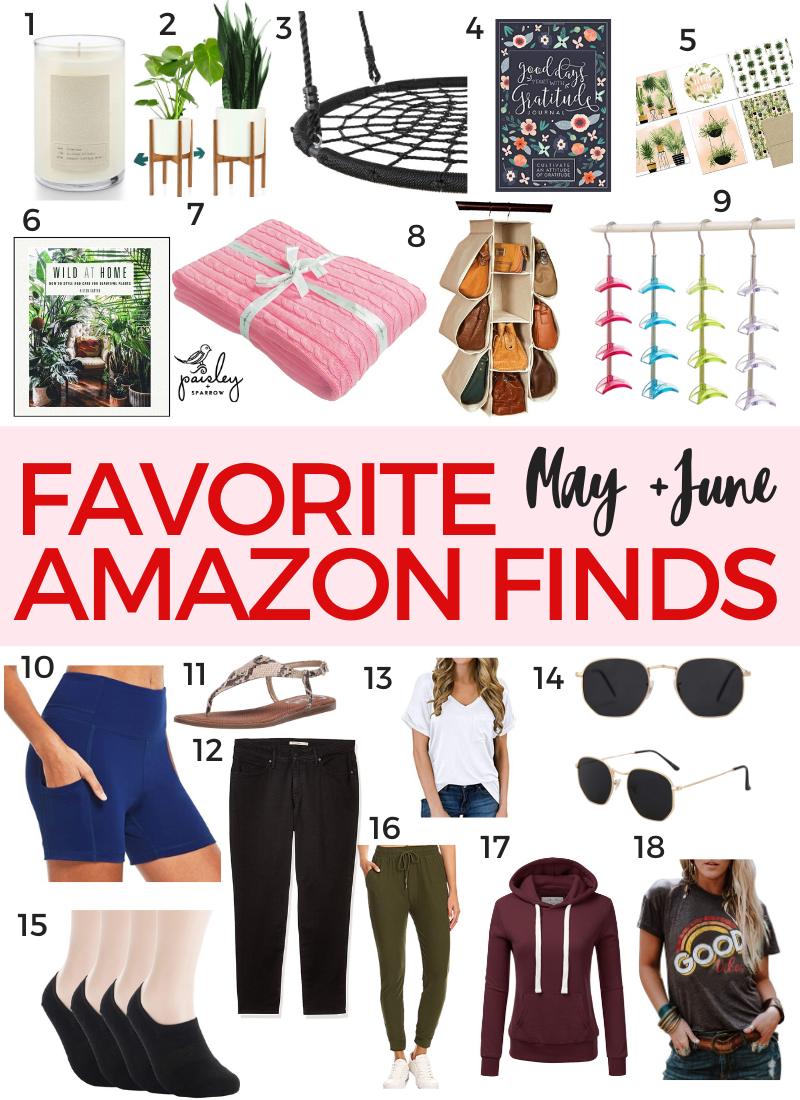 Illume Candle |Fox & Fern Pot + Plant Stand | Tree Swing | Gratitude Journal | Plant Cards | |Wild at Home |Throw Blankets |Purse Organizer – Pockets | Purse Organizer – Hanging | Biker Shorts |Sam Edelman Sandals | Levi's Women's 311 Shaping Skinny Jeans |White Tee | Sunglasses | No Show Socks | Joggers | Sweatshirt | Graphic Tee
Paisley + Sparrow is a participant in the Amazon Services LLC Associates Program, an affiliate advertising program designed to provide a means for sites to earn advertising fees by advertising and linking to Amazon.com.This post may include affiliate links which means I may earn a small commission if you shop using the links below at no additional cost to you. Thanks so much for supporting me and this blog!
I've had my fair share of great finds and also a handful of duds along the way. Here's some tips when shopping on Amazon:
1. Check the seller!
This is my number one tip. Check who is selling it and check out their seller page! Sometimes you can get it directly from the brand which is great! Oftentimes it's a 3rd party selling an item so check out their reviews and read people's experiences on it.
Also, if you have issues with an order always start with contacting the seller! Amazon itself isn't always the best at solving problems and the seller can usually solve any problems much quicker.
2. Check reviews!
You can get a great idea of what you're going to get based on the reviews. Also check to see if all the reviews are for the item you're looking for. I once found an item I ultimately didn't buy because the reviews were all for a different product.
Ok, now on to the good stuff! Here are 18 of my favorite Amazon finds over the last 2 months!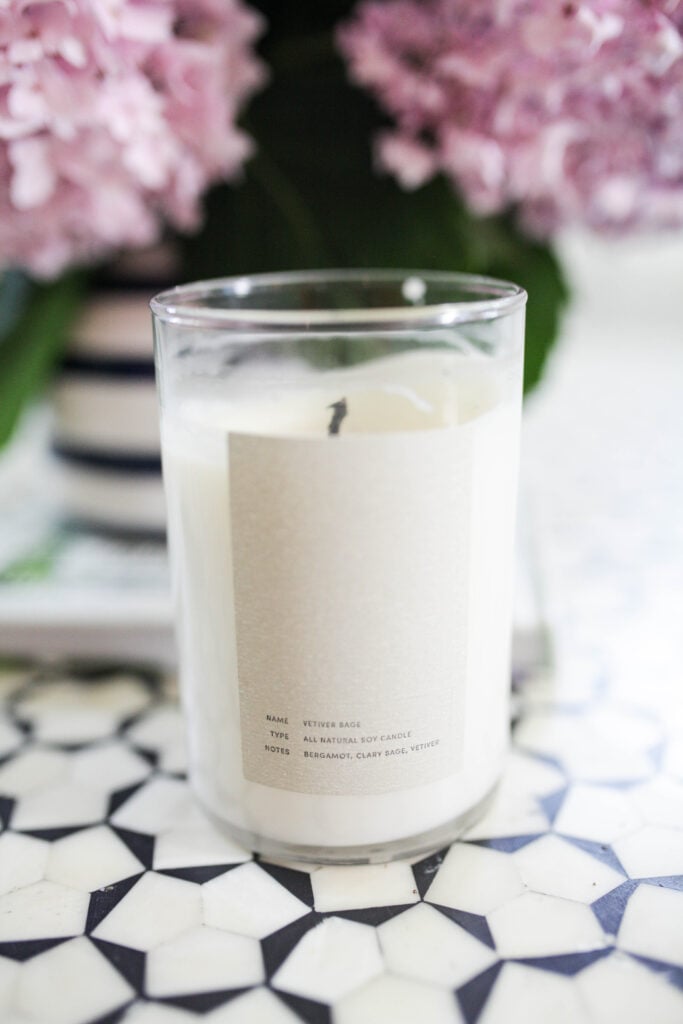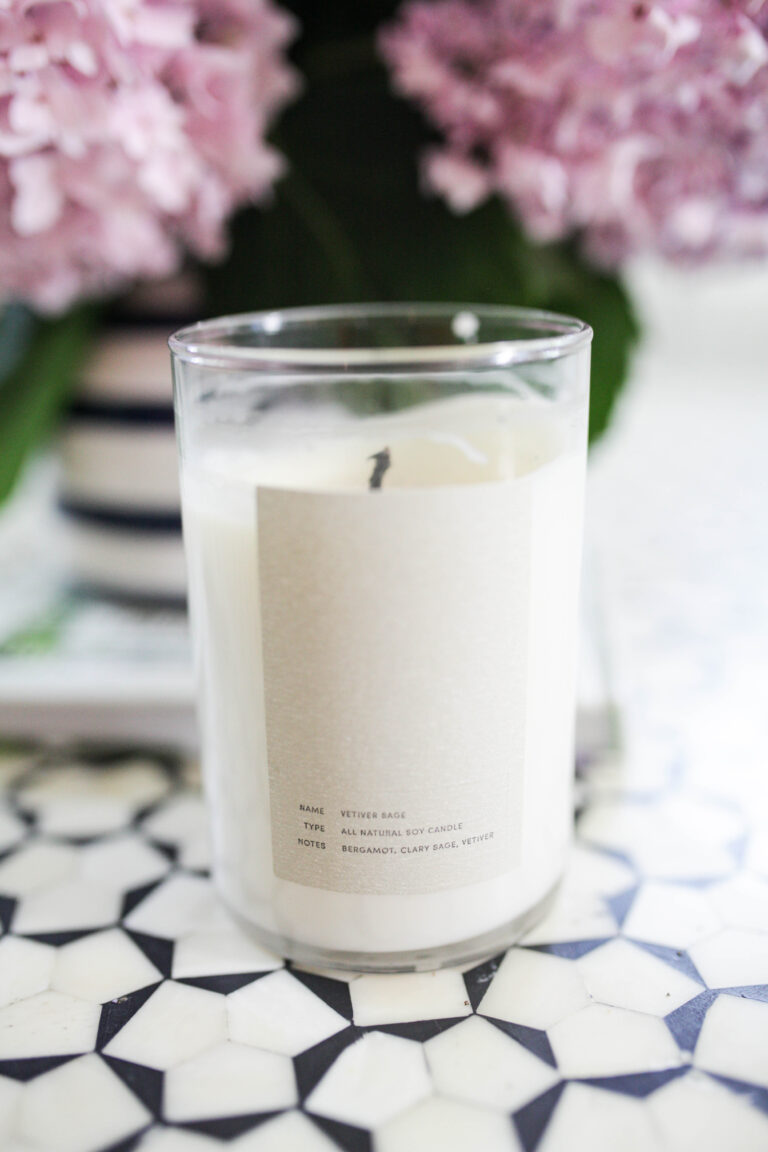 Our relators picked up this Illume candle for us and I am HOOKED! It smells absolutely amazing and fills our home with the most beautiful scent. I know buying candles online can be intimidating since you can't smell the scent but trust me on this one – it's amazing!
Illume is a local MN company – I love supporting local!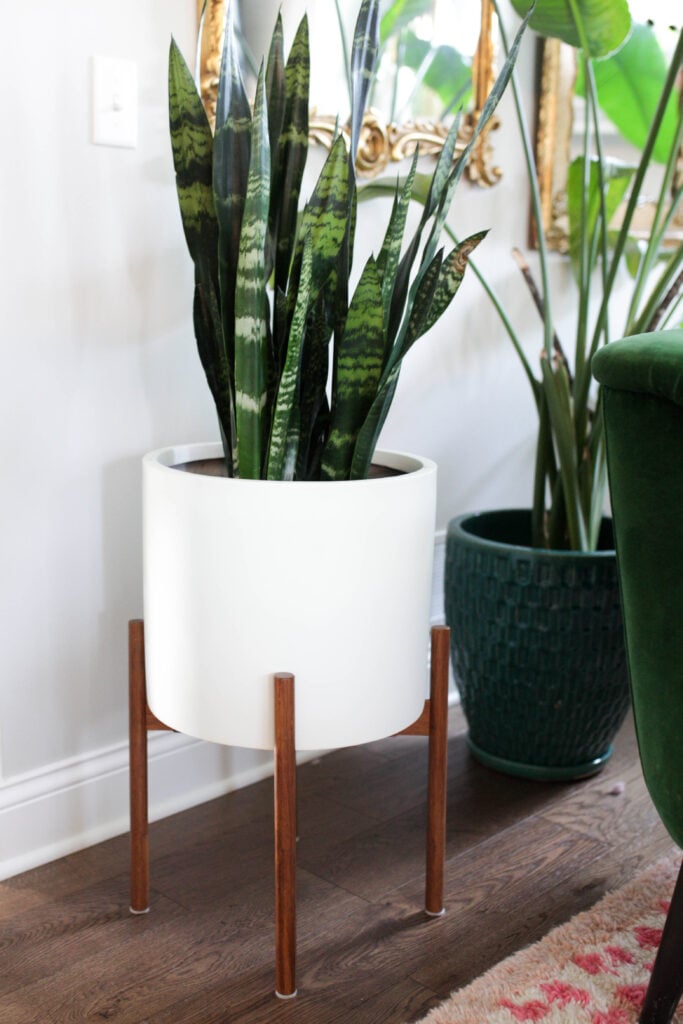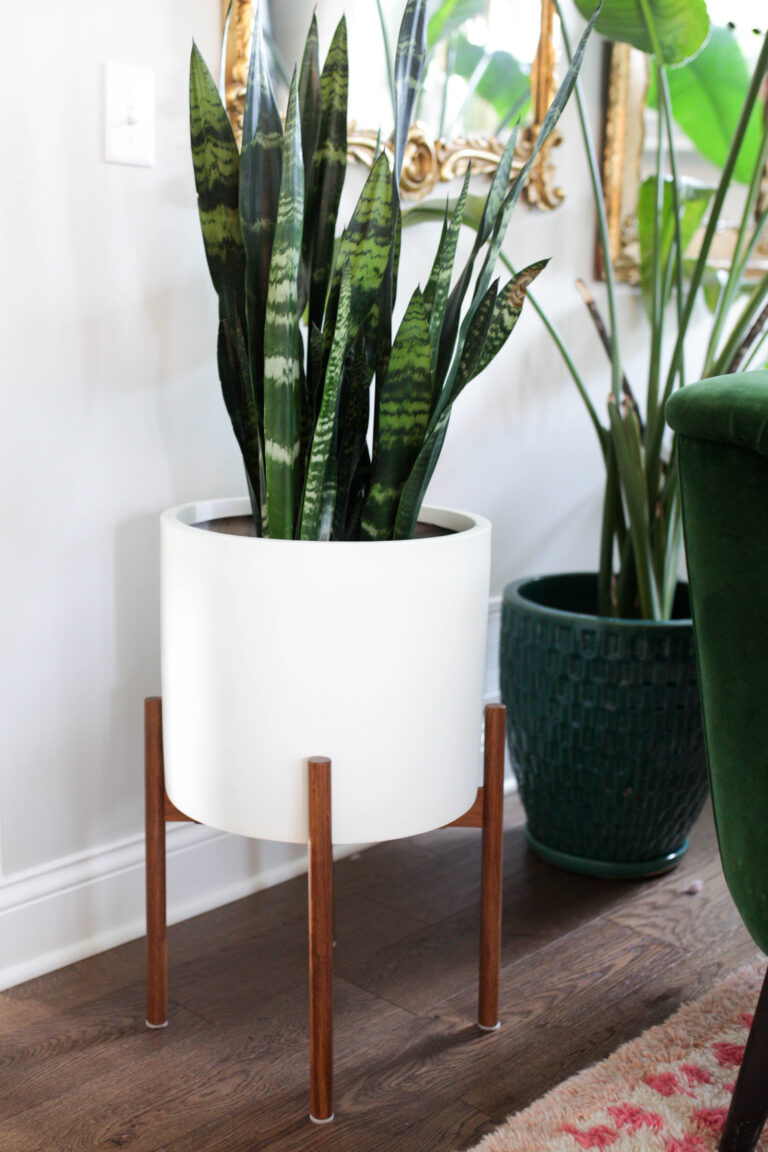 I recently picked up a few big plants from Ikea and needed a new pot + stand for them! My mom recently ordered a Fox & Fern Pot + coordinating Plant Stand and raved about their customer service and quality of the product.
I tried them out and love them too! They're based out of the Netherlands and super responsive to emails and questions. The pots are nice and lightweight which I love for ease of moving them around the the plant stand is adjustable to fit a variety of sizes of pots.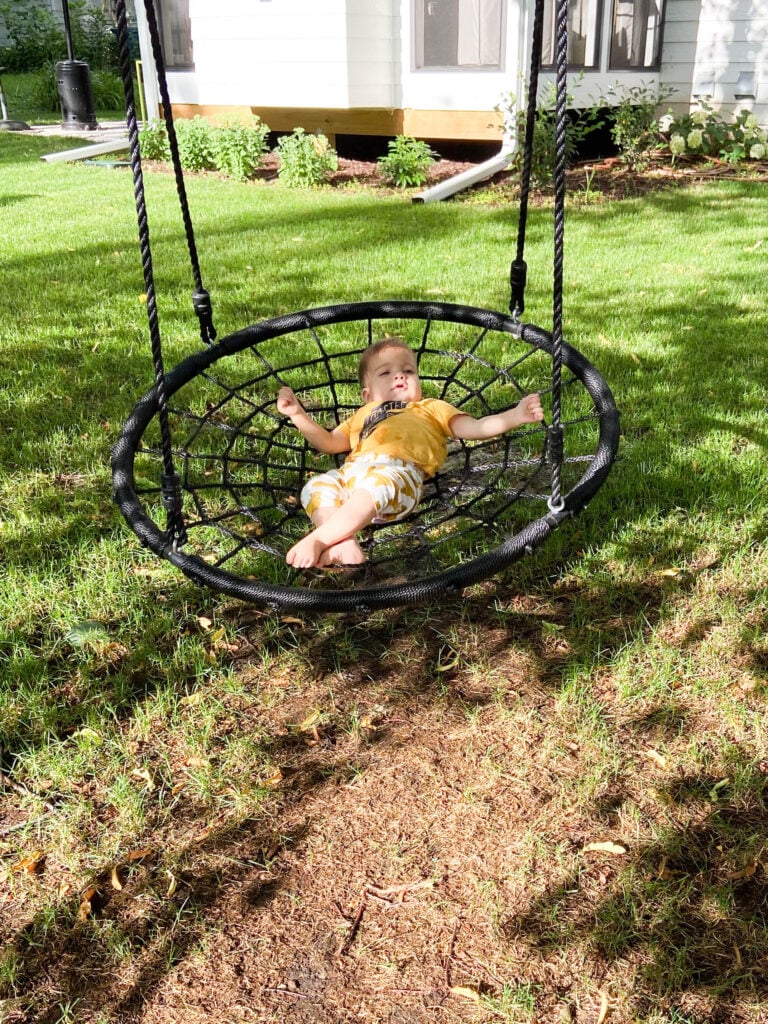 We bought this tree swing and it has by far been one of our best purchases for our new house! Our older 2 kids (ages 2.5 and 4) could go on it all day every day if we let them. 🙂 We're teaching them how to help one one another on and off and how to push each other and they're really getting the hang of it!
This swing holds up to 400 pounds. We've had 5 kids on this swing and it's held up perfectly. It was easy to hang and so far we love it!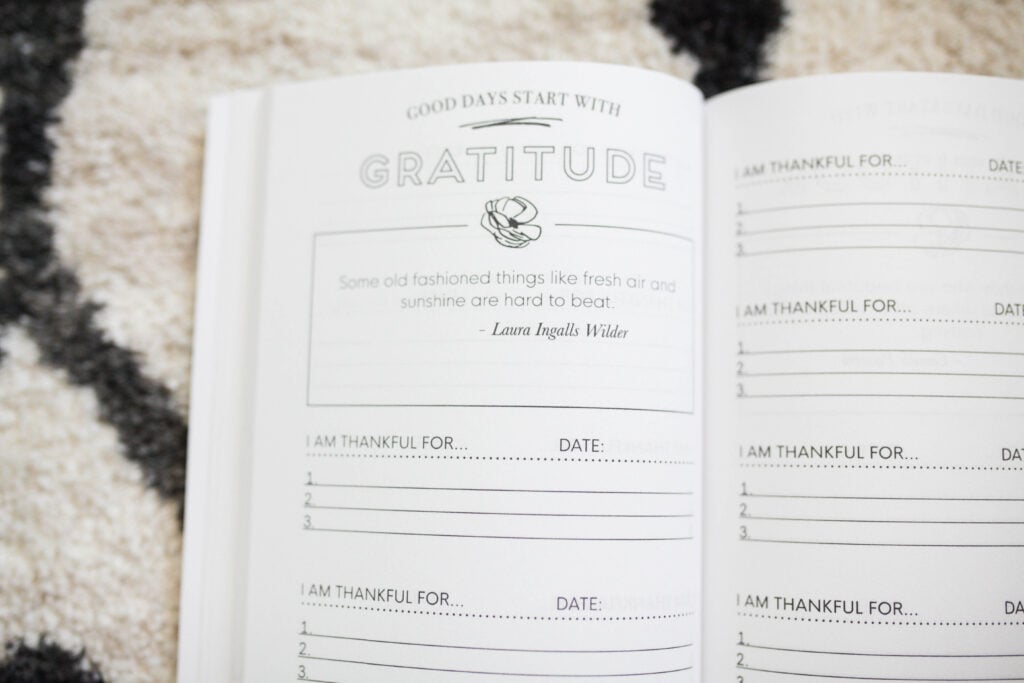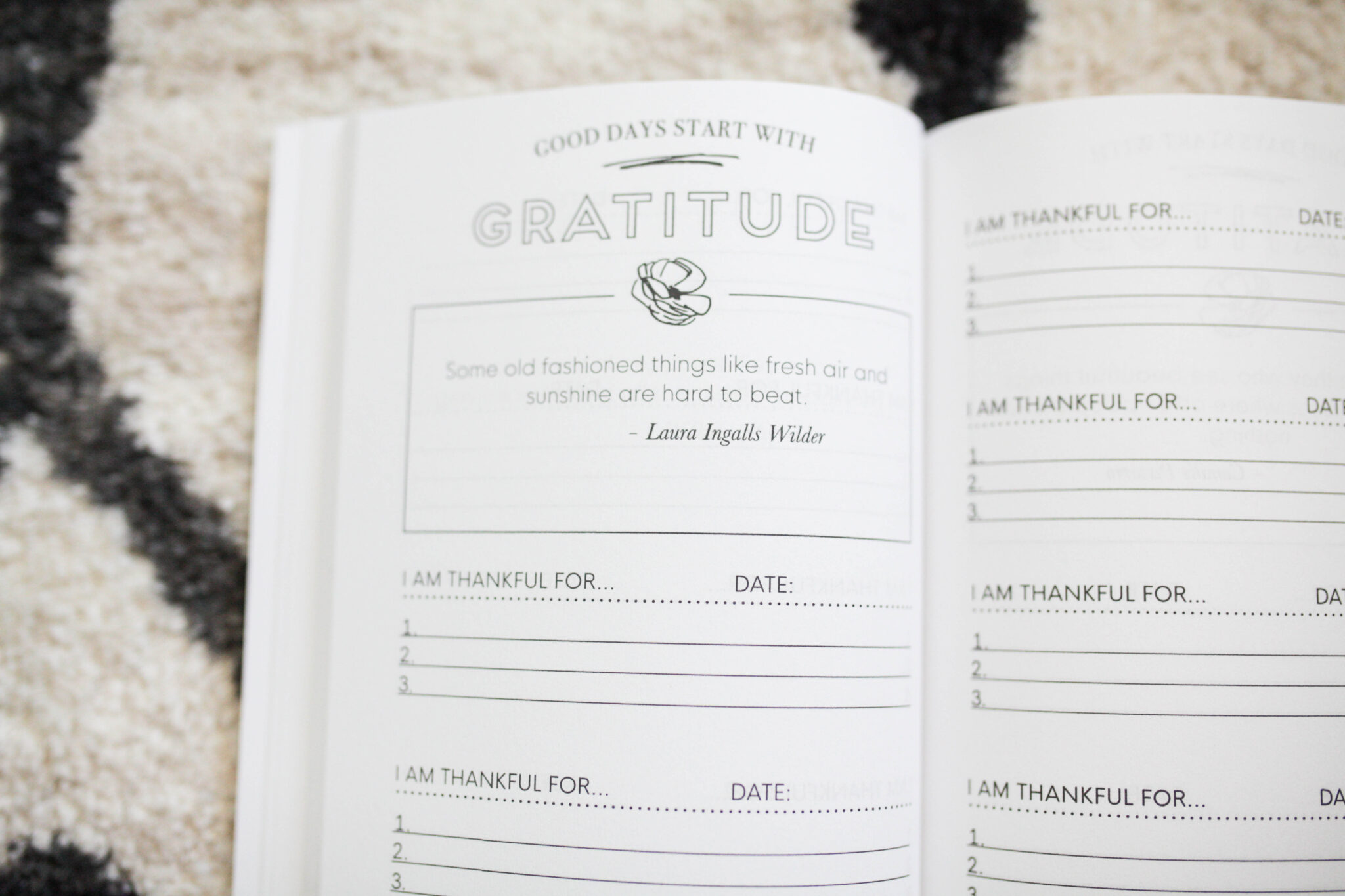 I've tried doing gratitude journals in the past but the ones I've used have included other things to fill out rather than just things I'm grateful for. This gratitude journal is simply writing out 3 different things your grateful for, that's it!
One way that I know I can be a happier person is by writing in a gratitude journal. Taking time to really think about something specific your grateful for is super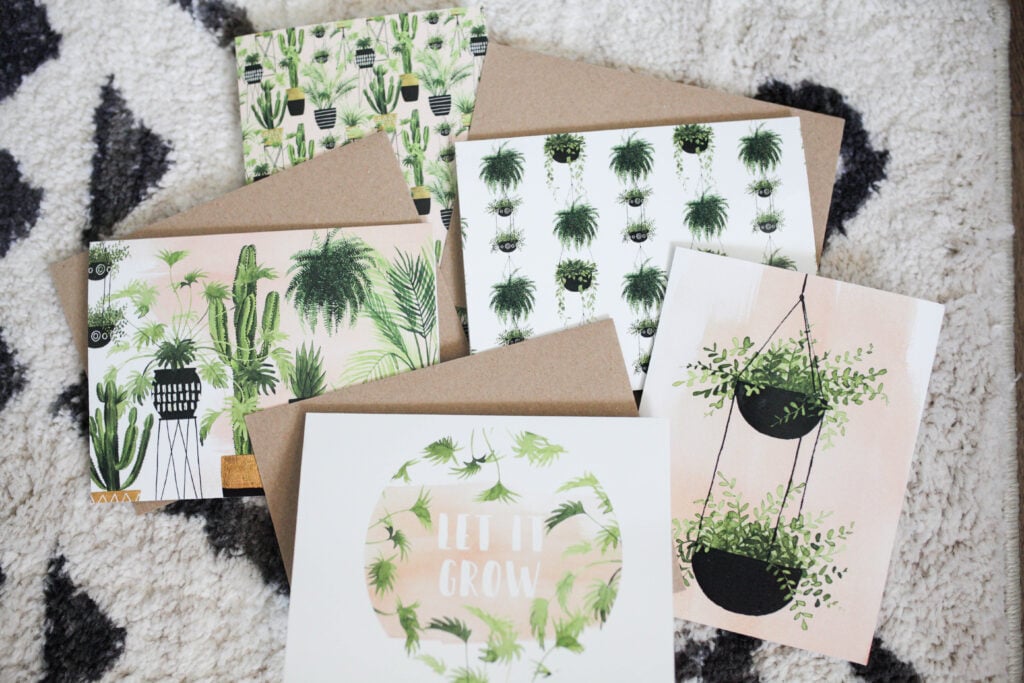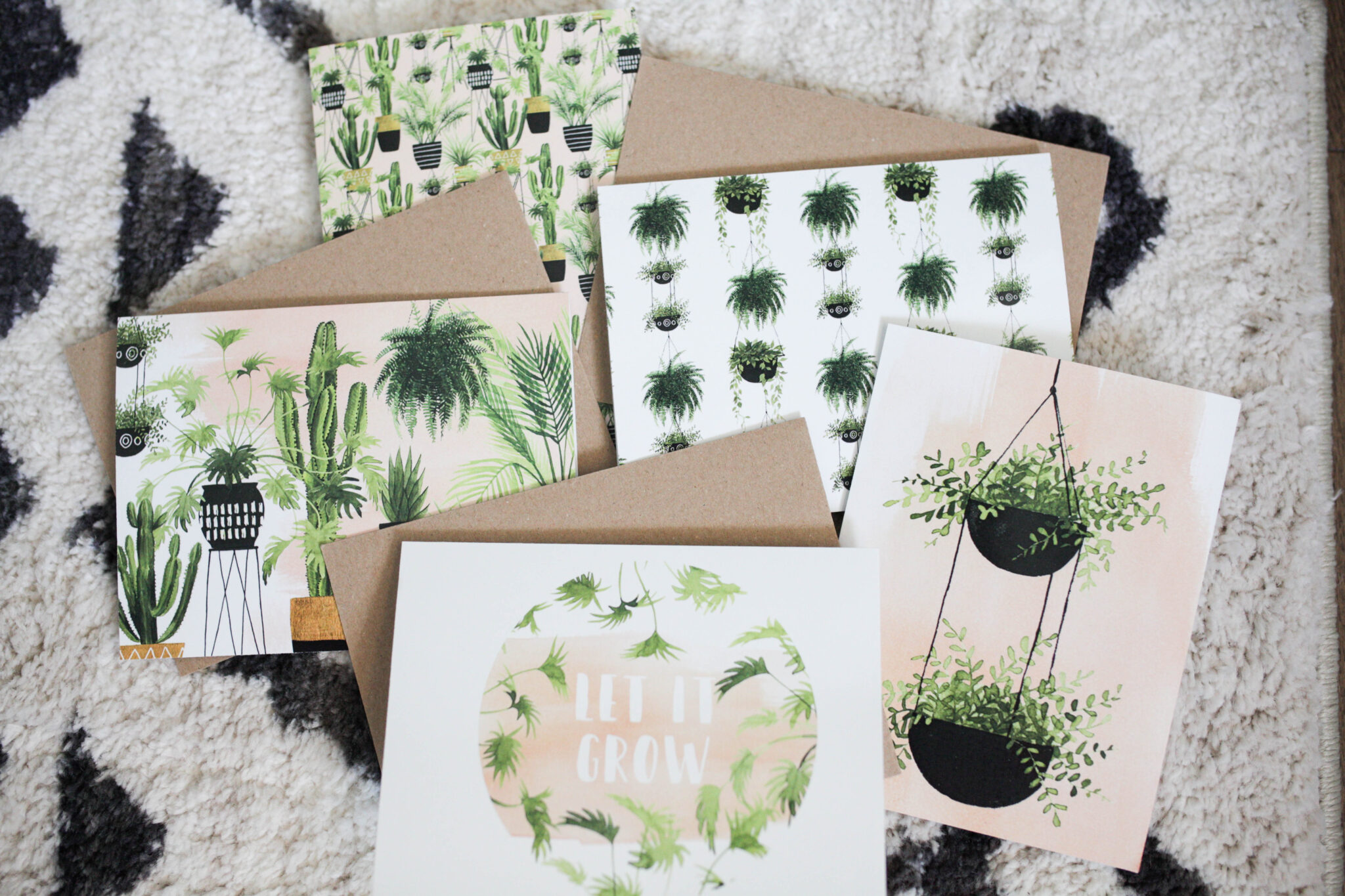 I always have blank cards on hand. You never know when you're going to need a last minute thank you note, birthday card or thinking of you card!
These fun Plant Cards come in a pack of 72 cards with 6 unique plant designs!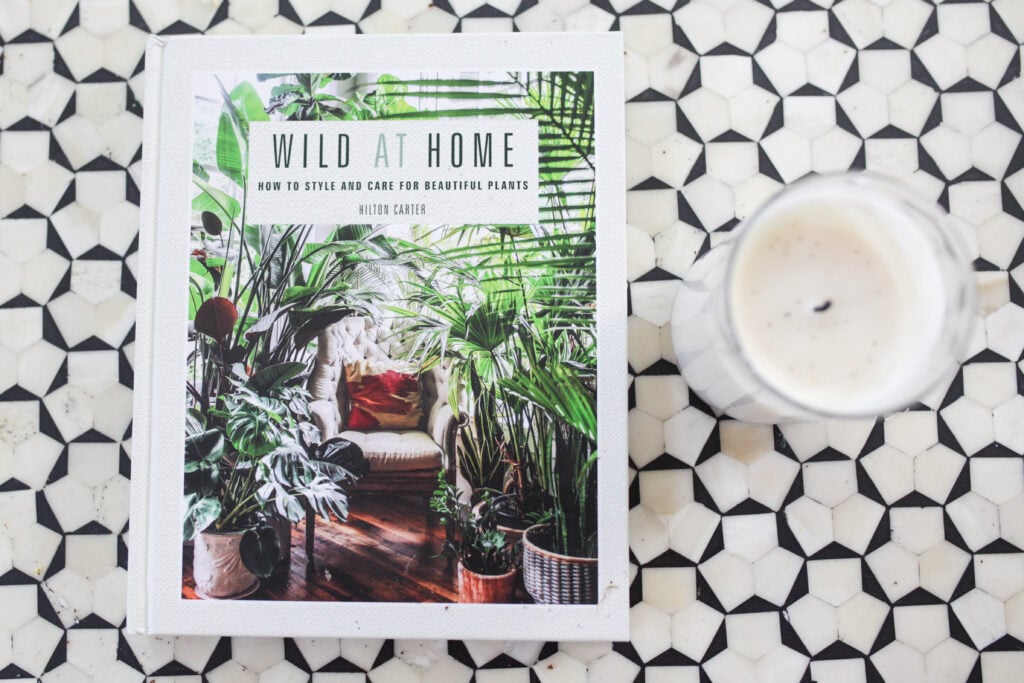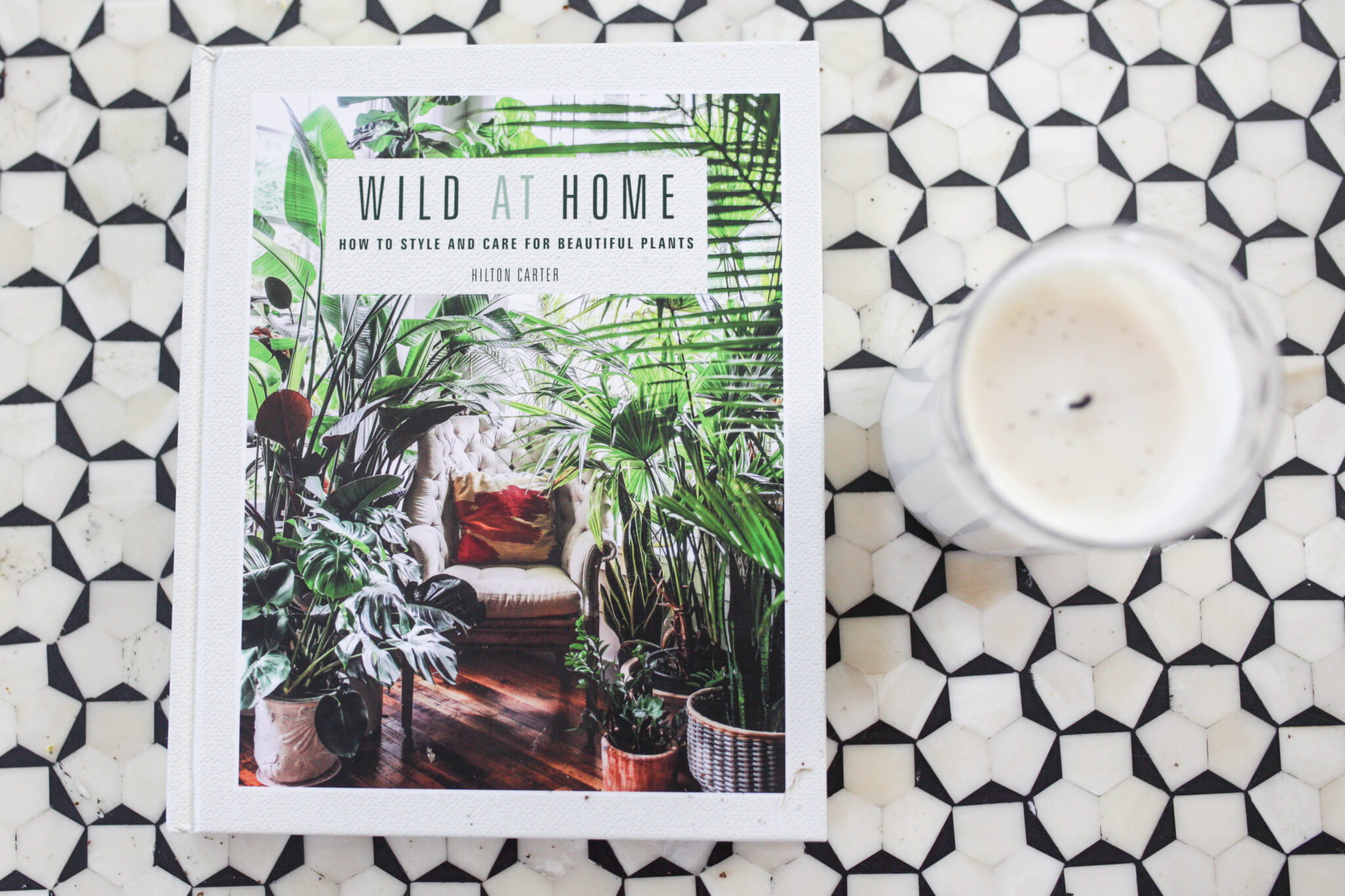 I love a good coffee table book and one that teaches all about caring and styling with plants like Wild at Home is perfect! Refer back to it often or just use it for decor!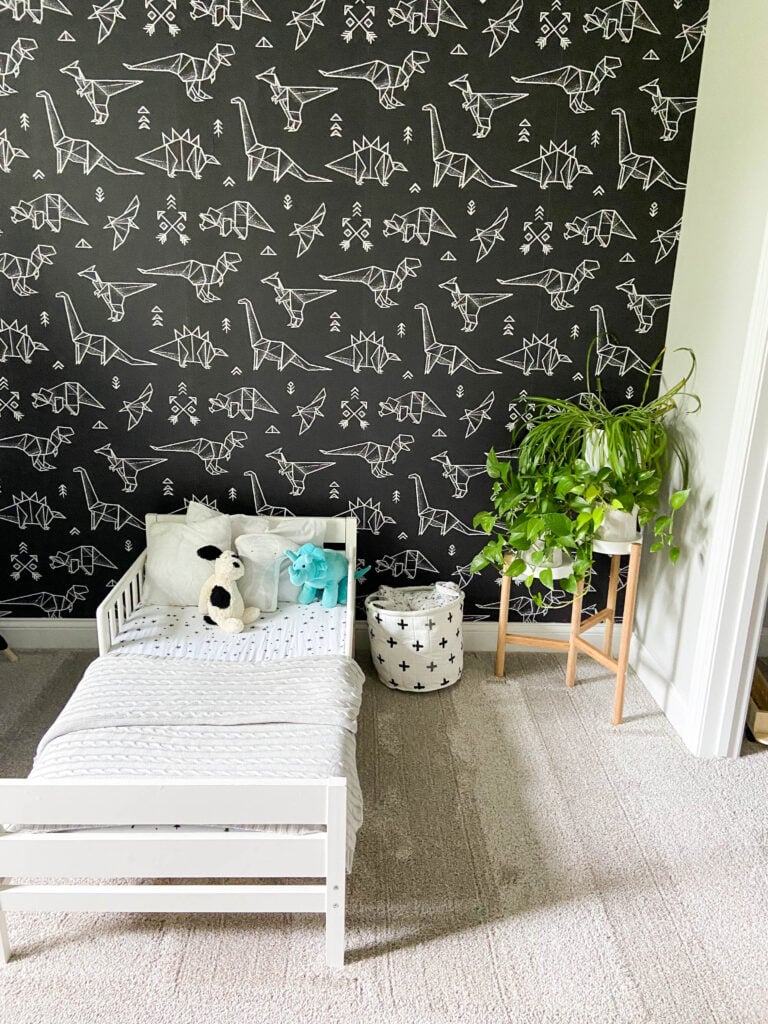 I picked up this throw blanket for both Roy and Penelope's beds! It's lightweight so it's perfect for summer, it tucks in to their bed and they love it!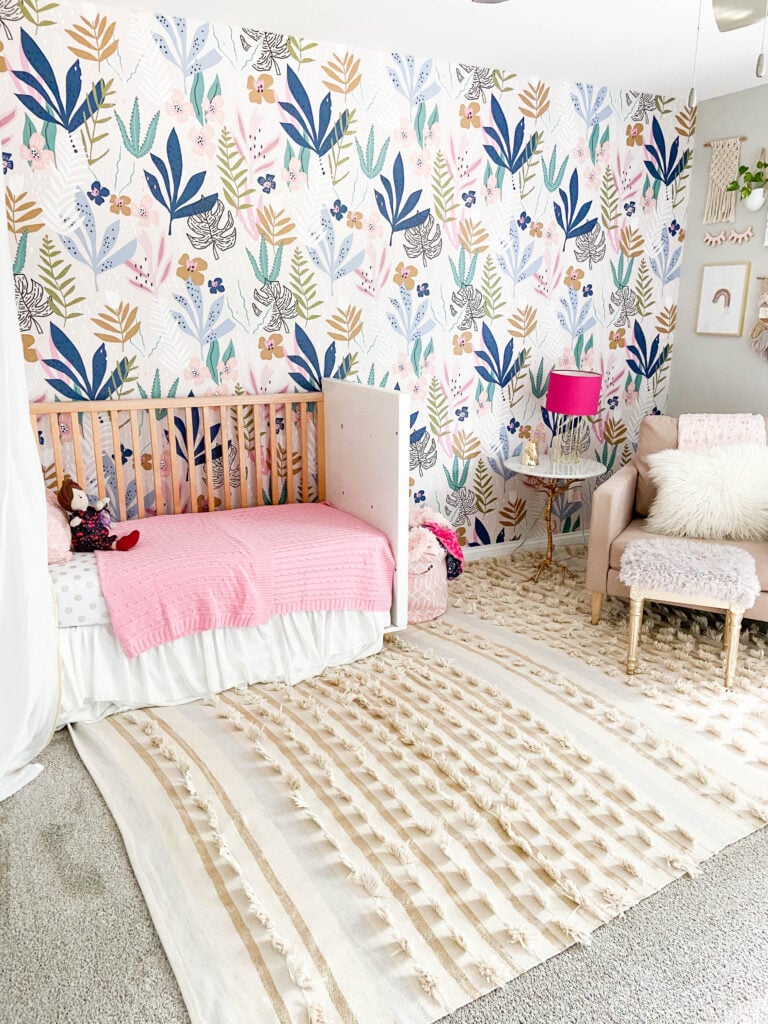 We have it in both gray and pink and they're both amazing. You can machine wash it when needed and use it as a regular throw blanket when your kids are done with it!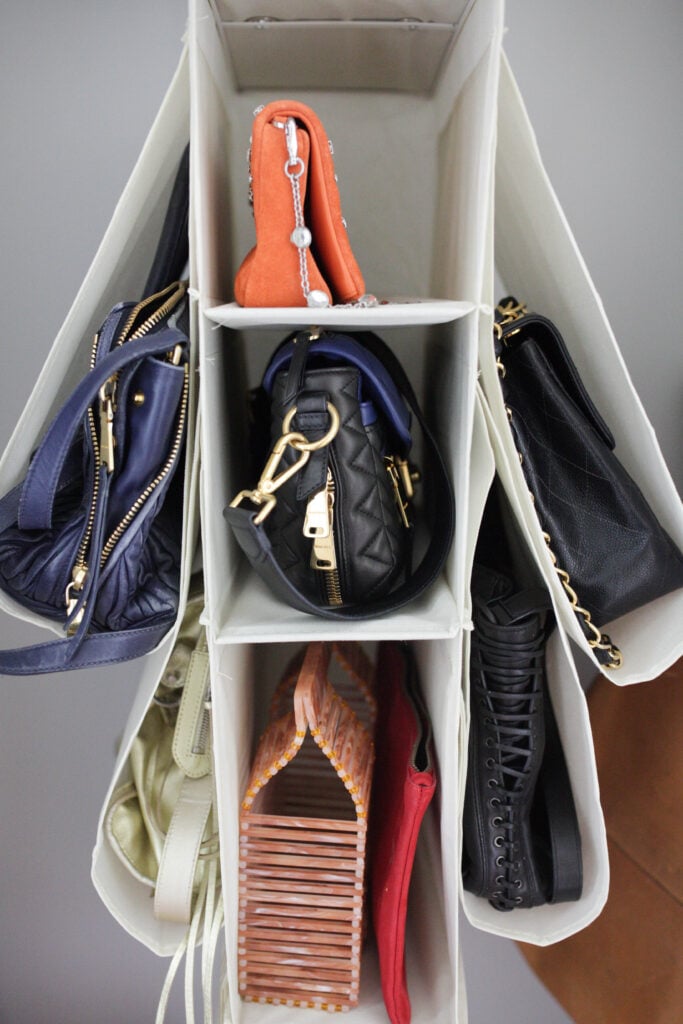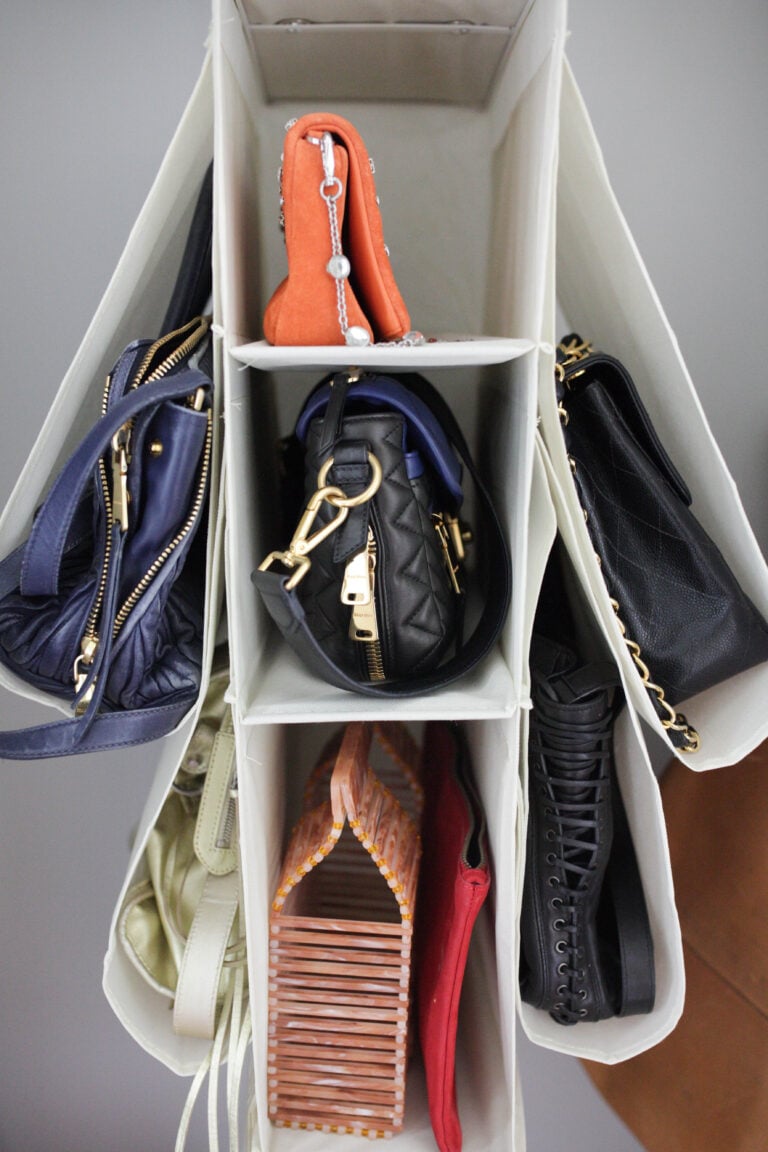 If you have the space in a closet, I highly recommend getting one of these purse organizers! The one with the pockets is great for smaller bags, clutches or ones you don't want to hang.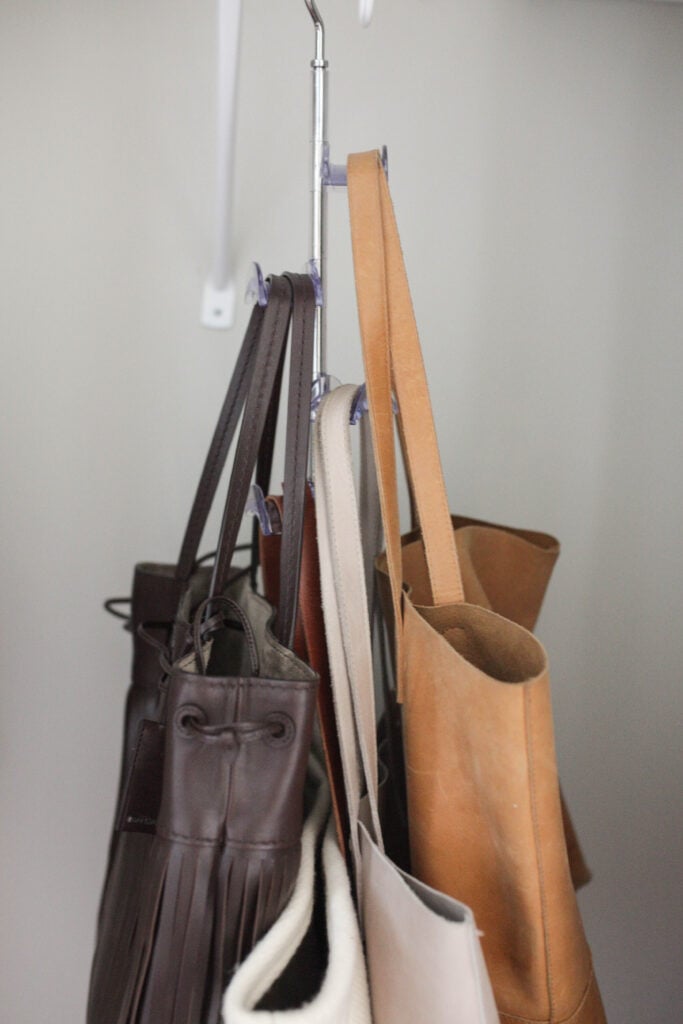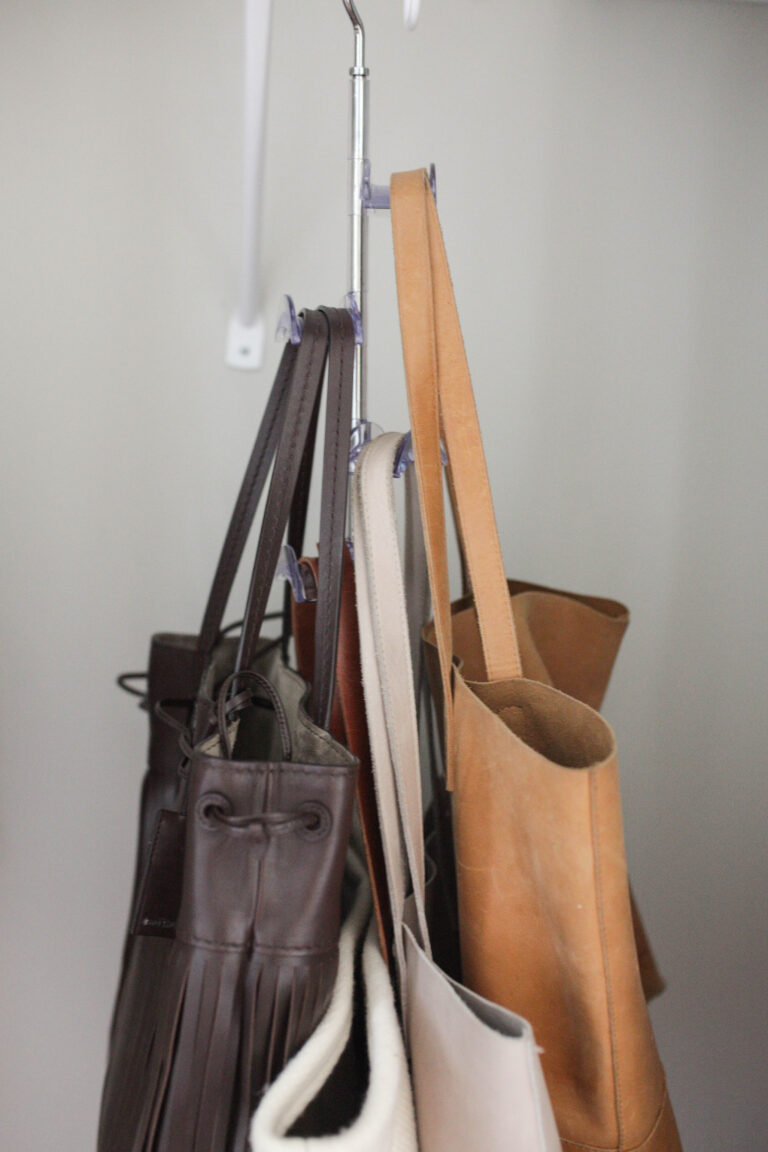 The hanger style purse organizer is ideal for tote bags or larger bags you typically hang. I've had this one for over a year and absolutely love it!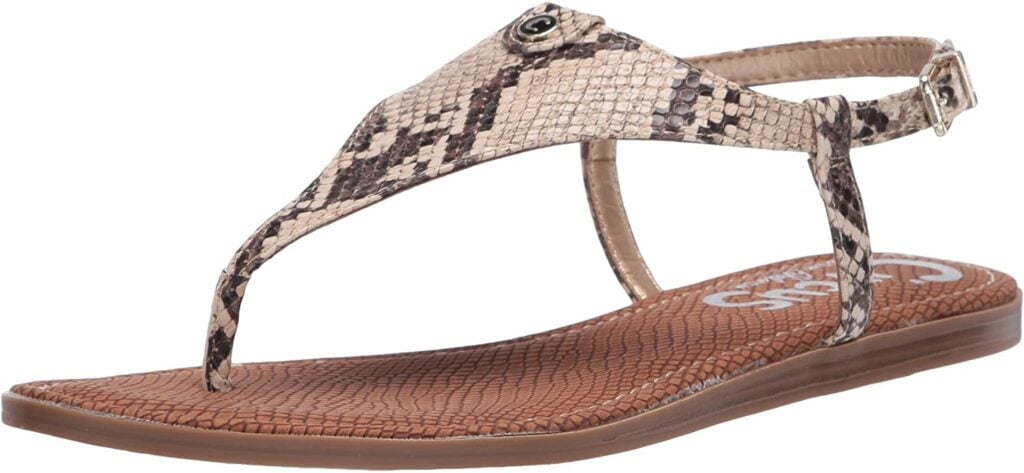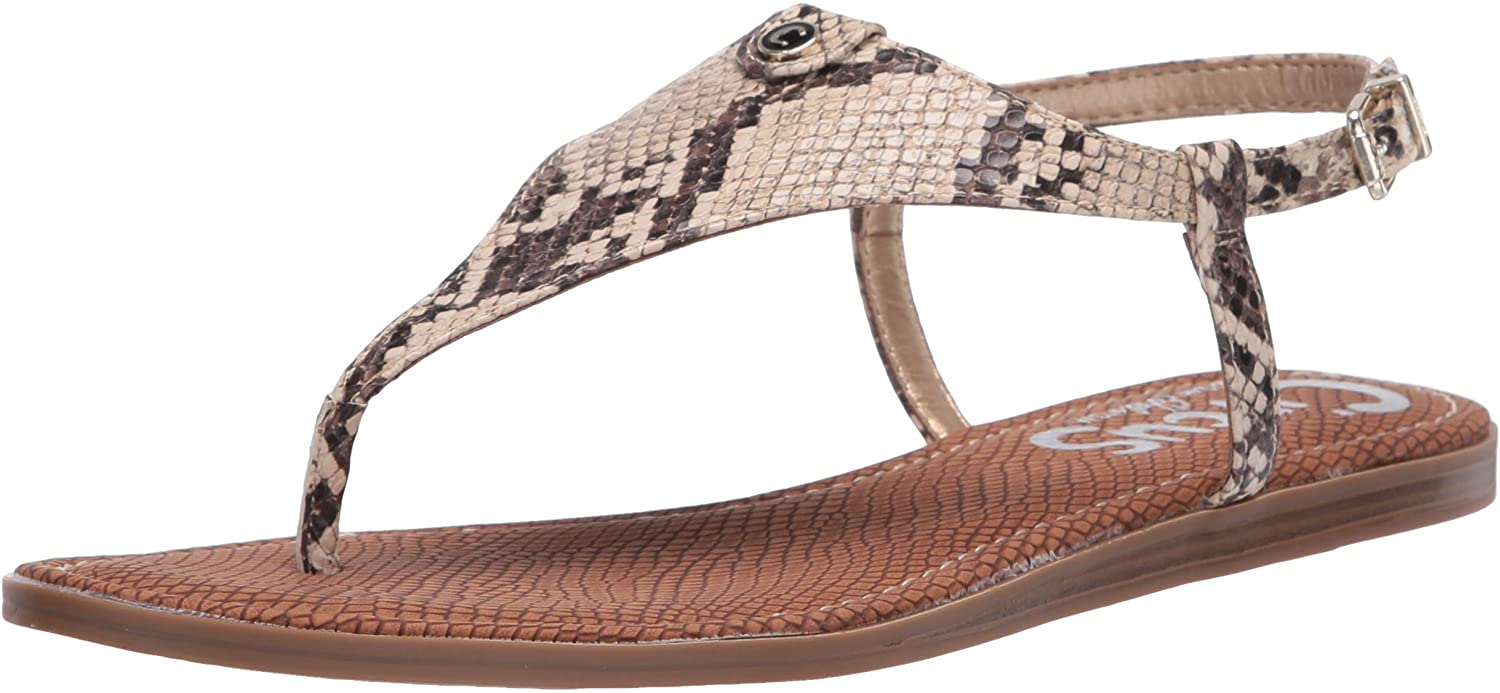 I pretty much live in my Birkenstocks and it shows! I picked up these cute Sam Edelman Sandals that come in a variety of colors. They're super comfy and under $30!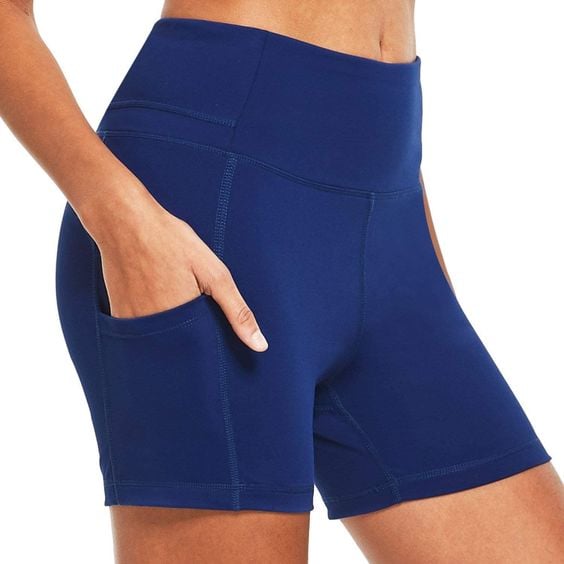 I shared these in my last Amazon share but they're amazing! I picked up these Biker Shorts in the 4″ inseam and I think I like them even better than my black 8″ shorts!
They're extremely comfortable, has a nice big pocket for phone/keys/etc. and don't ride up!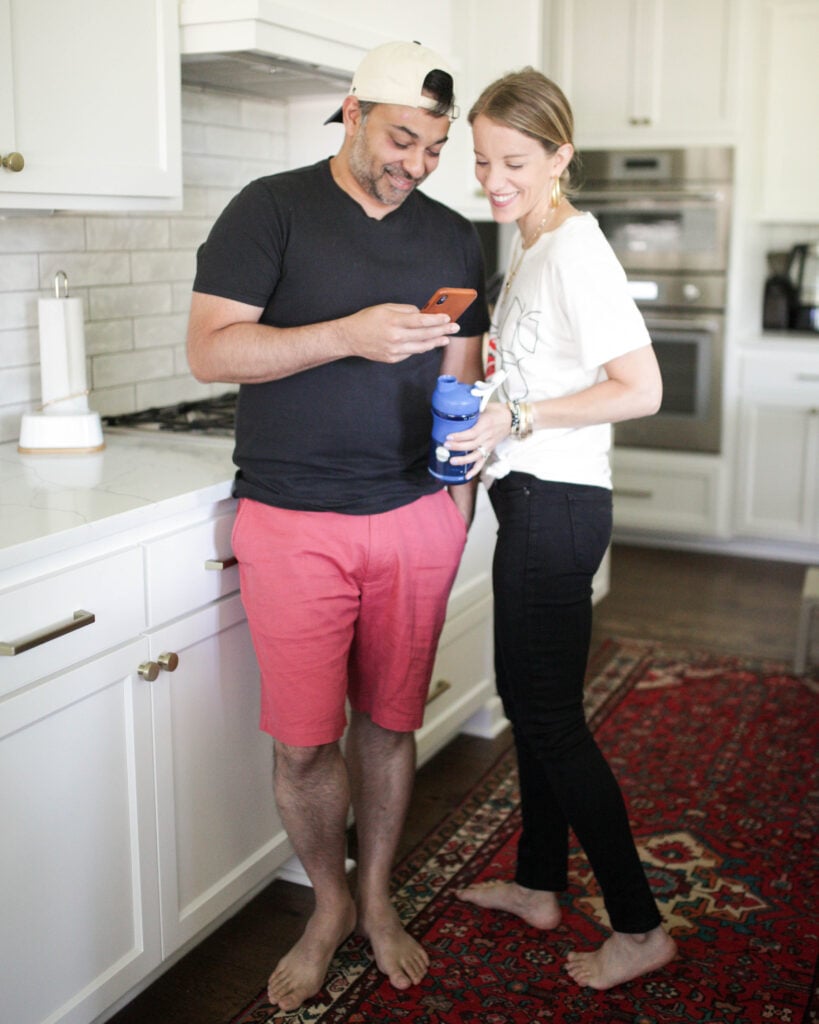 I've been on the hunt for a quality pair of black denim that isn't too expensive. I've more than a few expensive pairs fade to a sad looking light gray so I decided to try my hand at a less expensive pair in the likely chance they fade!
These Levi's Women's 311 Shaping Skinny Jeans rival all of my other, more expensive, denim! They're high waisted, sucks everything in and is super comfy! The verdict is out if they're going to fade on me but even if they do they're not as expensive yet just as good as my high end pairs of jeans!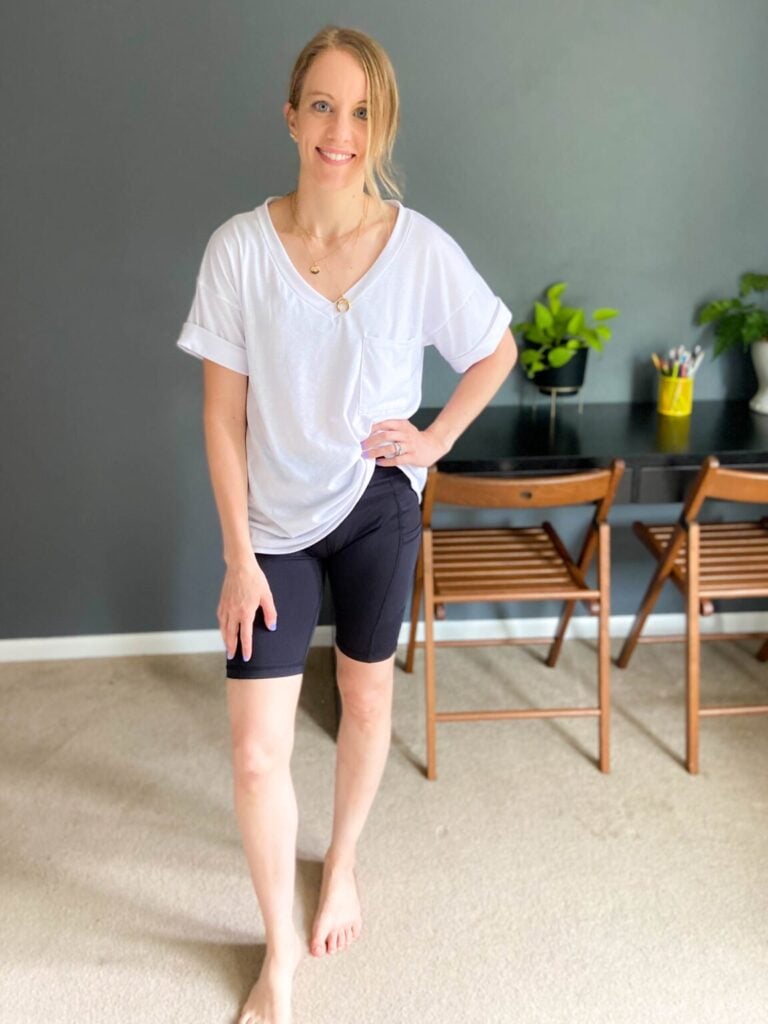 Nothing beats a good white tee! This simple Short Sleeve V-Neck is heavier in weight and longer which makes it perfect for pairing with leggings (or my favorite biker shorts I'm wearing in this photo).
This tee has a small pocket and sewn cuffed sleeves. It comes in a ton of colors and fits a bit oversized.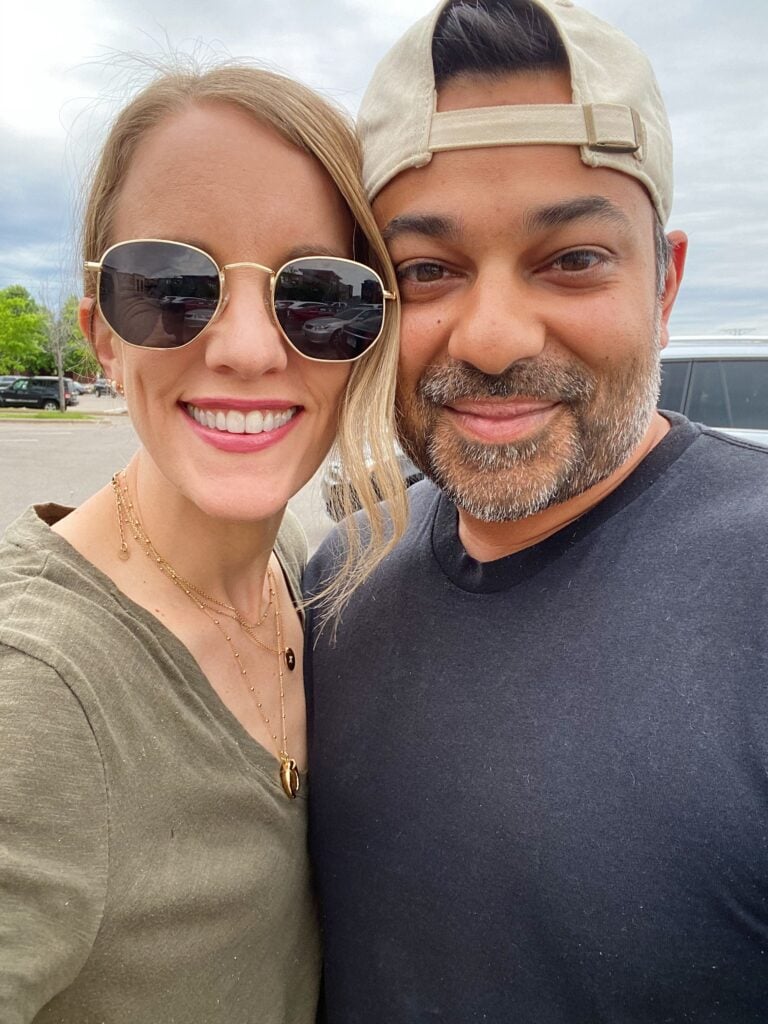 Small face girls, listen up! These small frame sunglasses are perfect for those of us who have child size faces (or just prefer smaller sunglasses)! They're under $15 and comes in a variety of colors!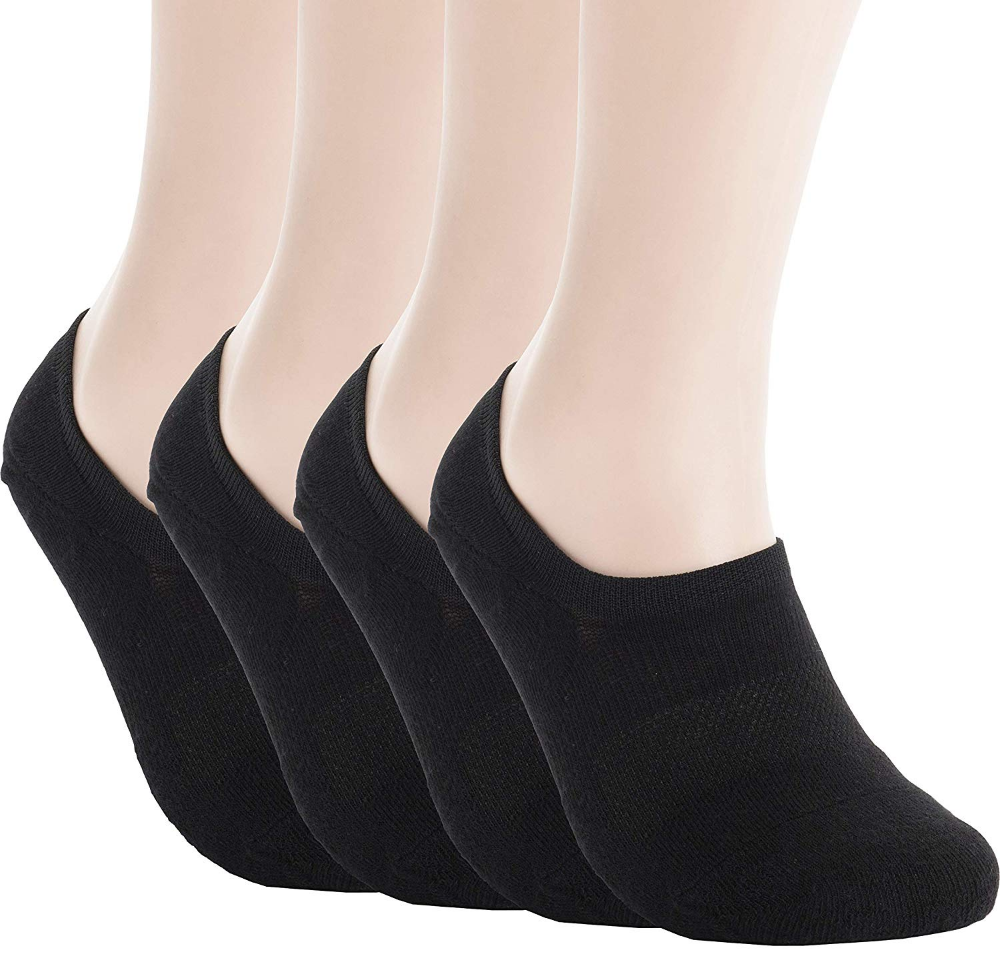 Ok, I know this is a super boring item but we all wear socks, right? These No Show Socks are super comfy, don't slide off your feet and are great for both working out and going out! They come in a variety of colors (white, nude, grey and black) as well as a mix of colors.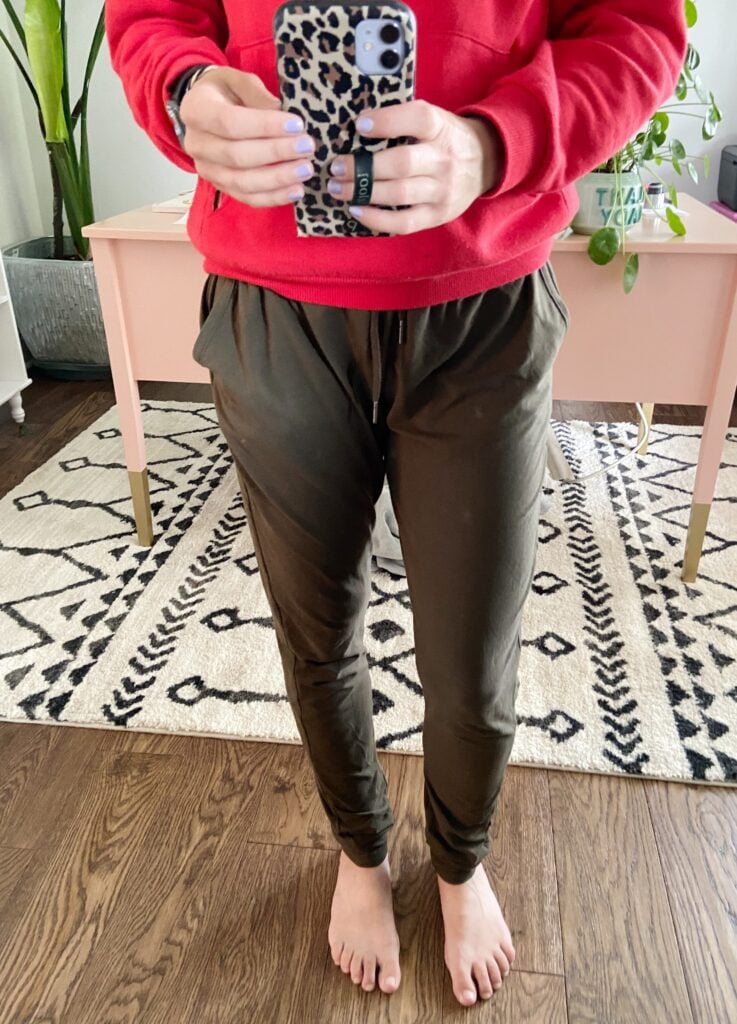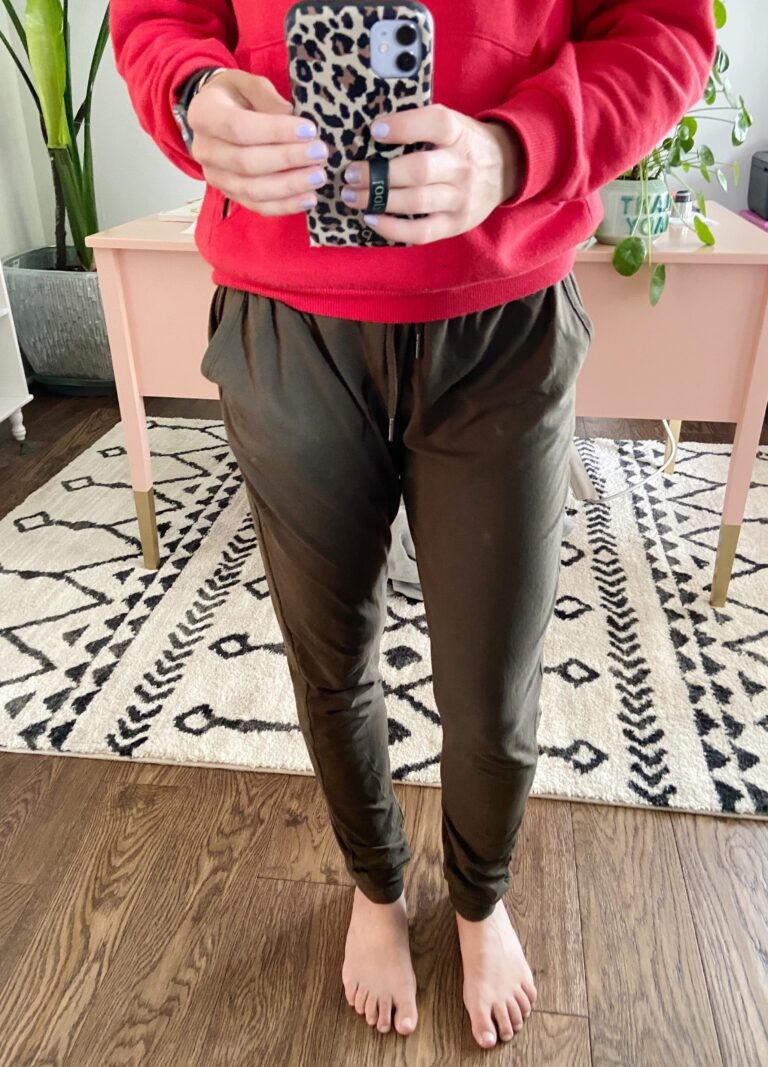 Yes, yes, I already shared these on last month's Amazon finds but I love them so much I bought another pair! And I'm not the only one! My SIL told me she's bought it in 3 different colors and my sister is on her 2nd color too!
I promise, once you get these joggers you'll never want to take them off!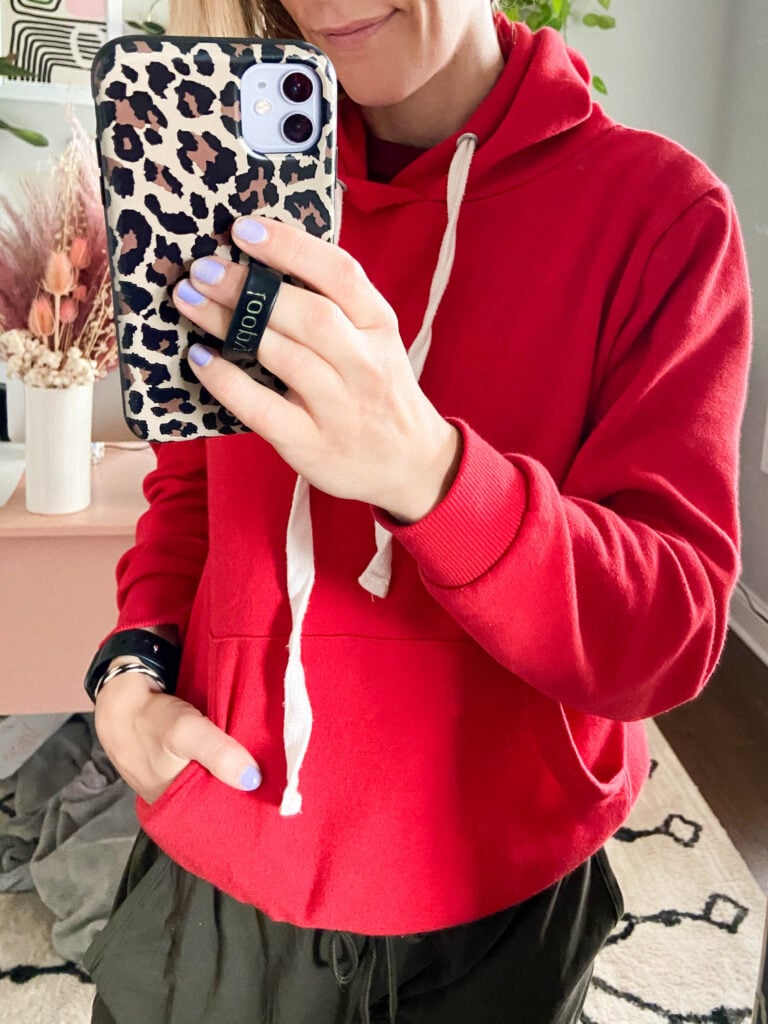 I absolutely live in this sweatshirt! It's fitted without being too tight, cozy without being too frumpy and comes in a ton of different colors. I'm wearing a size small.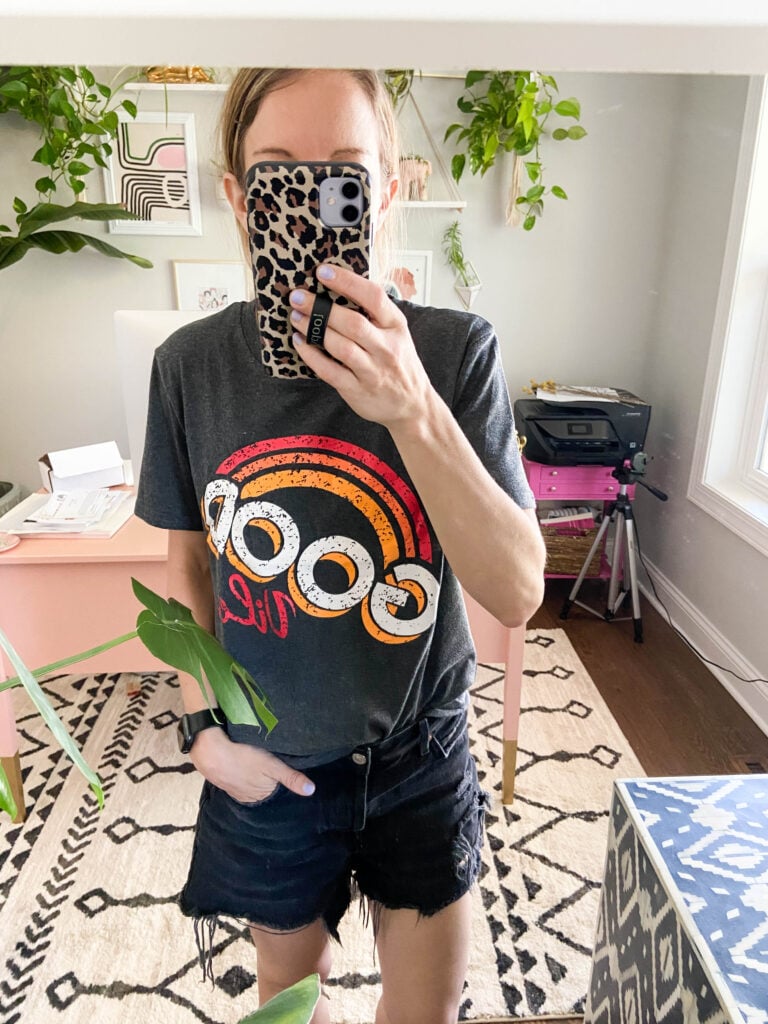 Funny enough, I've seen not 1 but 2 different girls in my neighborhood walking around in this Graphic Tee so clearly it's well loved!
It fits true to size and is under $20!
I hope this helps take out some of the overwhelm when shopping on Amazon's site and that you love some of these fun finds!
Want more Amazon finds? Head over to my Amazon finds from April post (I'm order more of #13 for our laundry room!) or my Amazon finds from March post (#9 on that post is still one of my favorite finds!)!