.One of my favorite friends, Katie from JKath Design, recently bought 3 Milk and Honey tees for herself, me and our other favorite, Morgan from construction2style, to do a fun photoshoot. Wearing an oversized t-shirt and looking super cute is a lot easier than you think and I can guarantee you have at least one oversize tee in your closet! 😉
When we showed up to shoot, we realized we were all wearing distressed denim jeans but other than that everything else was different!
3 tips for wearing an oversized t-shirt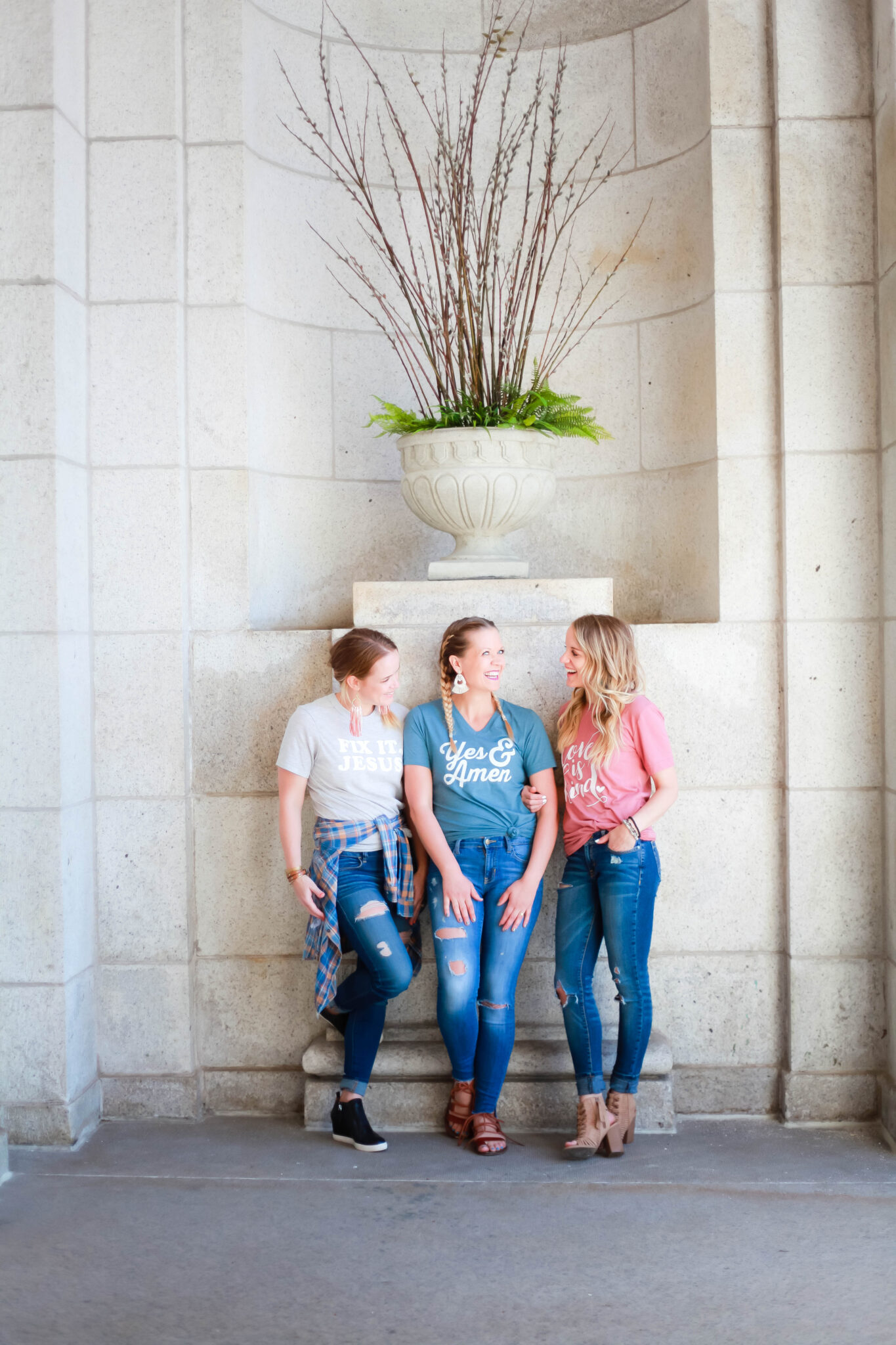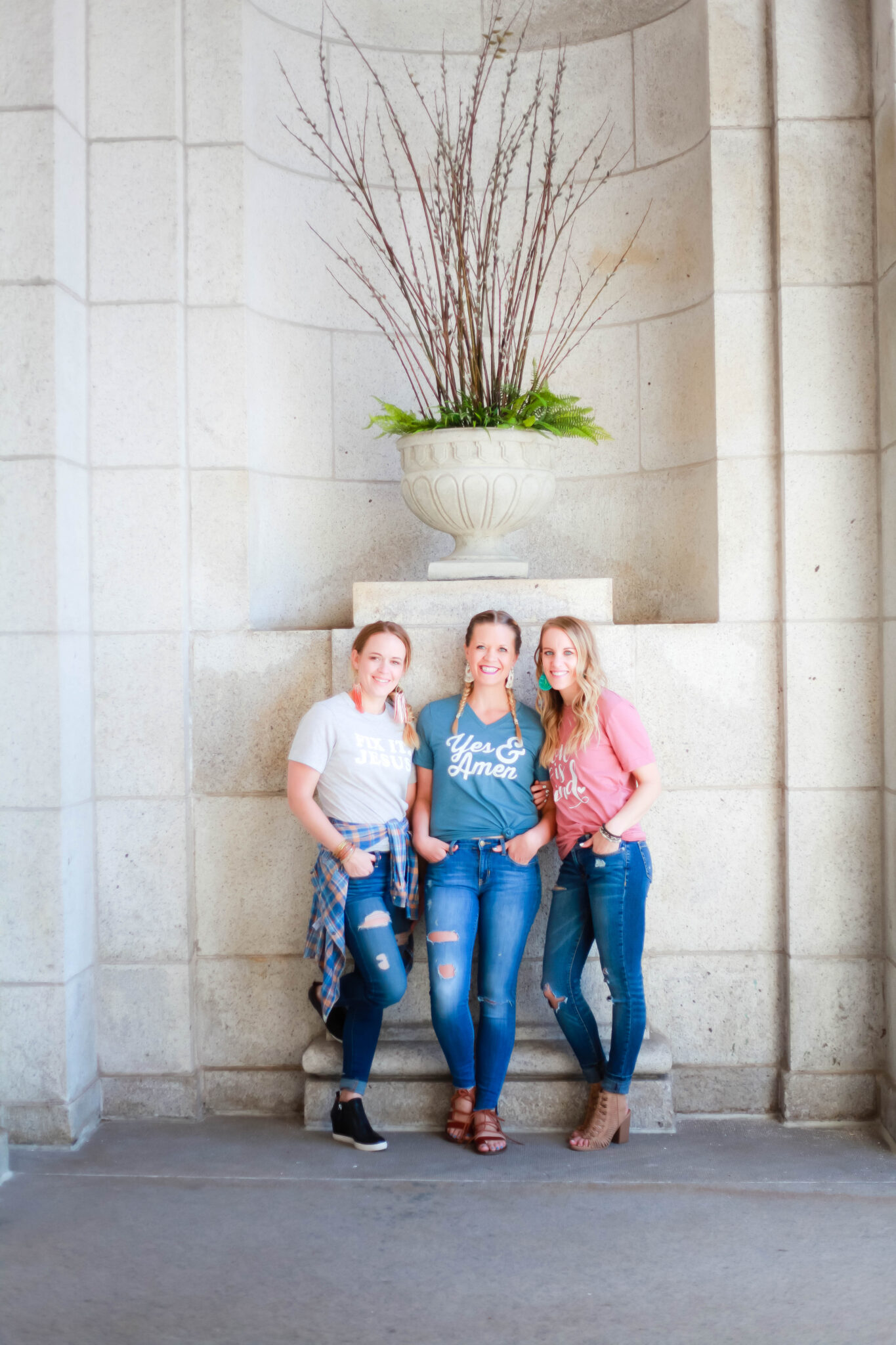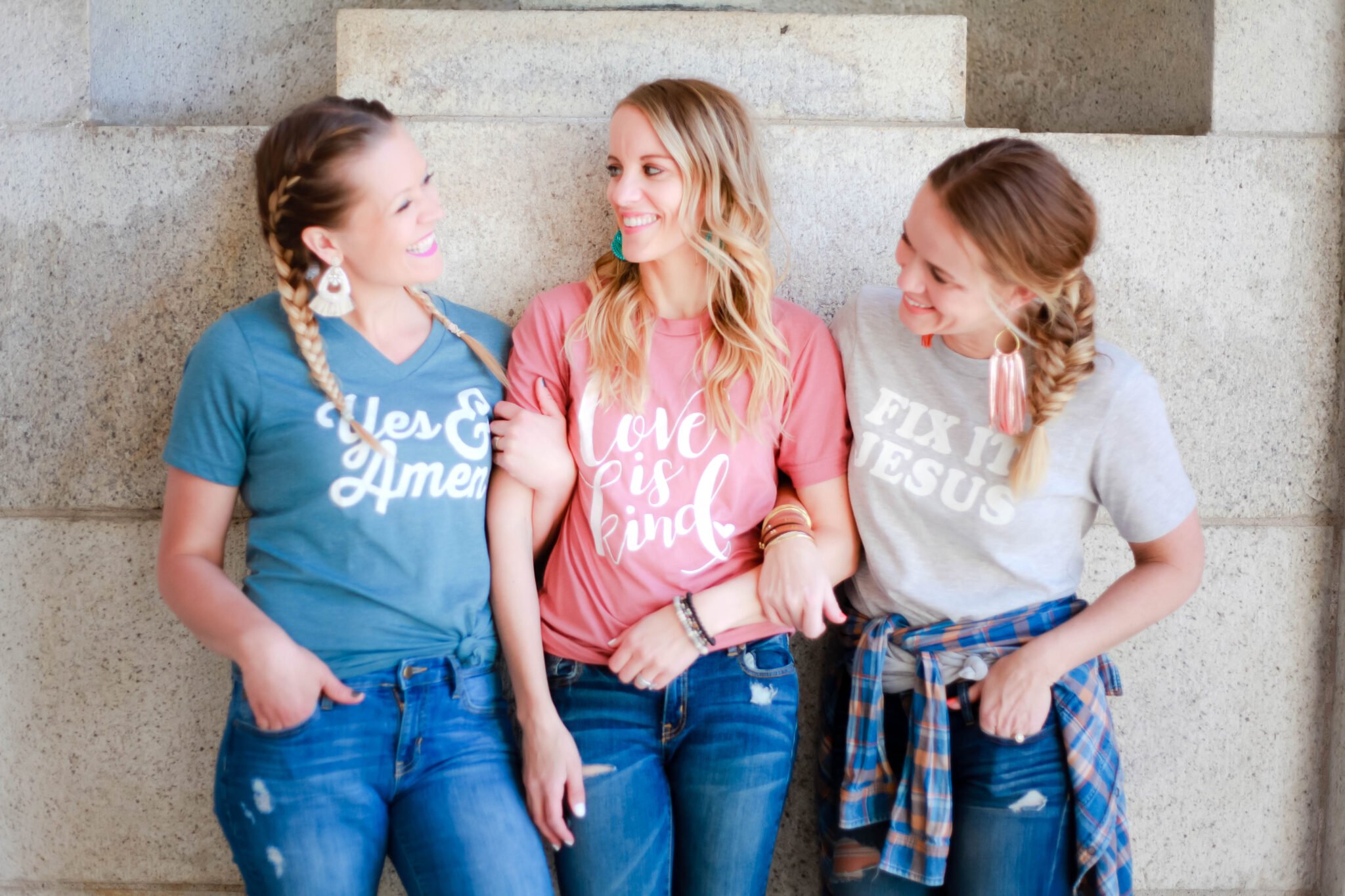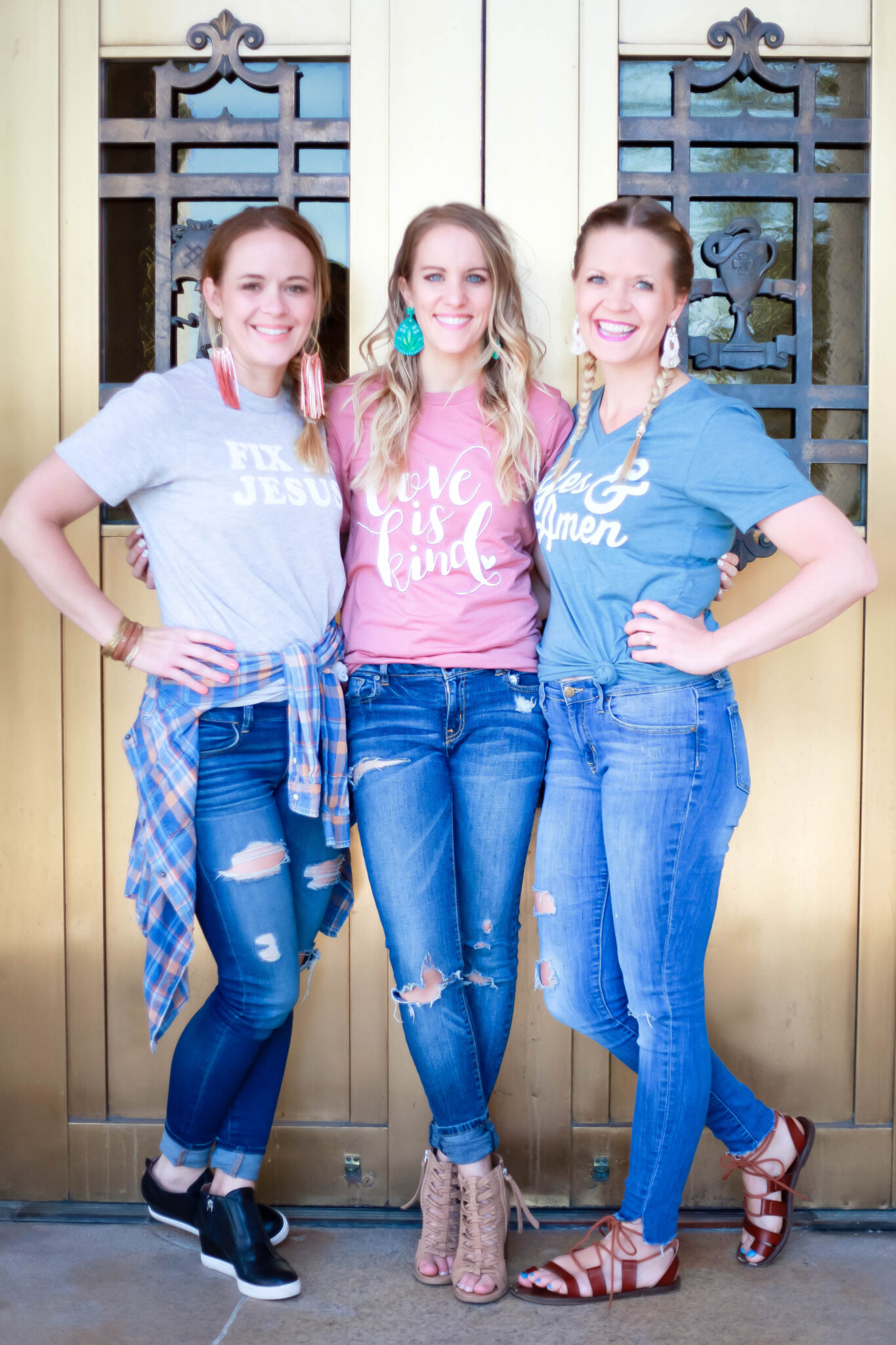 this post does include affiliate links and i do make a small commission for products purchased using some of the links in this post at no cost to you. thank you for supporting paisley + sparrow, making the content you see on this blog possible. 
I'm a big fan of knotting oversized tees to make an oversized tee fit a little better. You can even use a tiny clear rubber band like
these
if you don't want to knot it!
Morgan did that and it looked so cute!
I decided to go with the half tuck since my jeans were high waisted. The half tuck is super easy to do by literally tucking half of your tee into your jeans. It helps you not drown in a too big tee!
And lastly Katie had the fabulous idea to tie a
flannel
around her waist! It adds a 3rd element to an outfit (think thinks like a jacket, a vest, a scarf, a headwrap, a cardigan, etc) which really ups your style level.
The 3 of us are all pretty trendy girls so we love our shoes!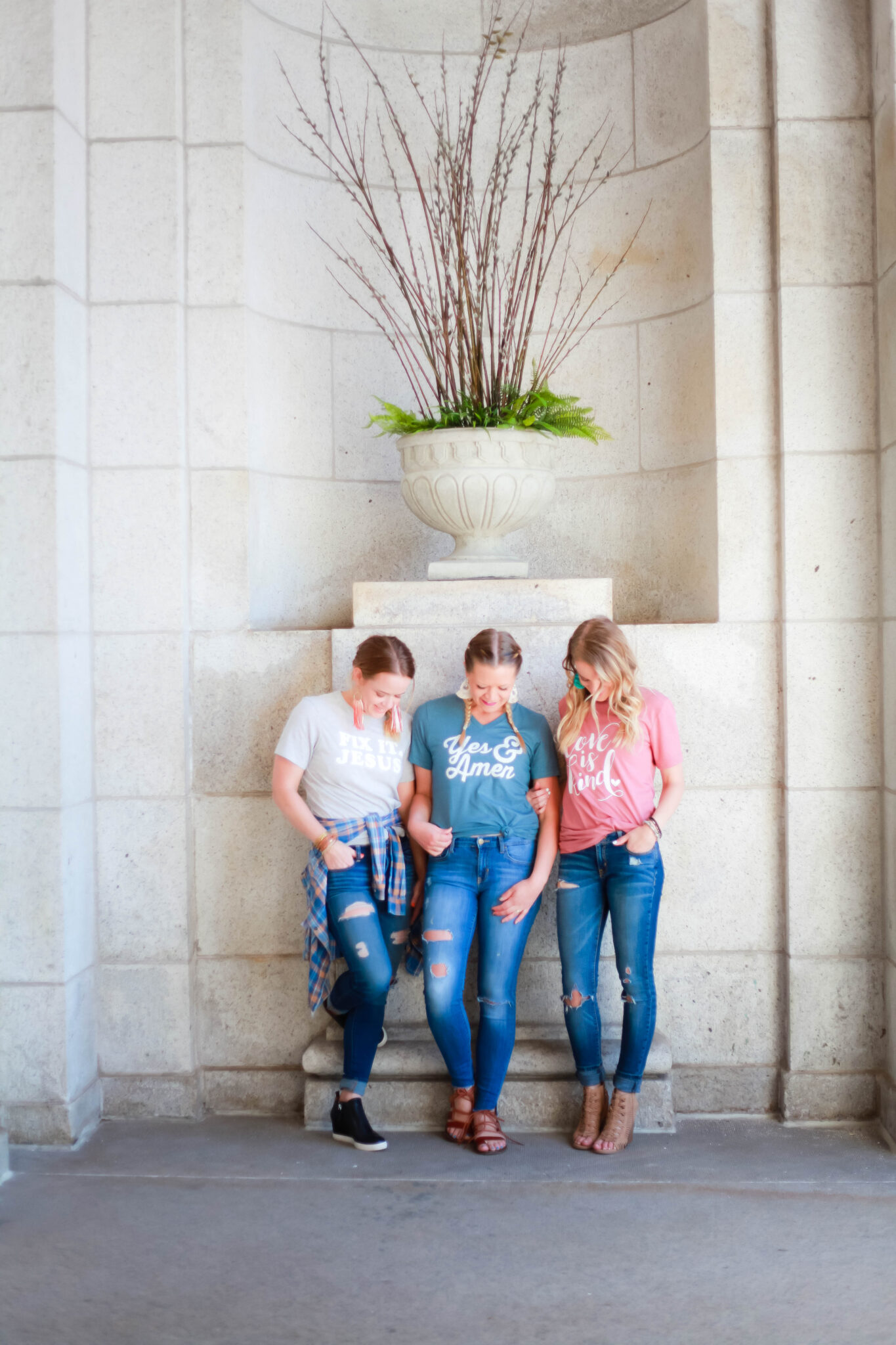 I loved that the 3 of us all showed up in different style of shoes.
I'm a big believer in keeping things simple and easy. Wearing an oversized t-shirt and distressed denim are just that! And it's super easy to make little changes (like your shoes, your hair, your accessories, etc) to completely change the look of your outfit!
Milk and Honey
is a family-owned, home-based business creating super soft, on trend ethically made tees. They also donate a portion of every sale to Africa New Life's Dream Beauty Academy, a program that offers job training, childcare, and discipleship to vulnerable women in Rwanda. We love supporting small businesses!

{shop the post}