The past 2 Fridays I've shared interviews with 2 amazing businesswomen – Meghan Yancy of Meghan Joy Today  and Lex Daddio of Restoring Radiance. If you haven't checked them out, I highly recommend them!
Today is someone who you've seen around my blog and Instagram a lot…Morgan Molitor from construction2style! I met Morgan at an event that we were both vendors at. We hit it off, decided to get coffee (to be honest I was driving to meet her questioning why the heck I was meeting a girl in construction  when I was in retail at the time). Turned out to be one of the best coffee dates of my life and Morgan is now one of my absolute best friends in the world.
I know you will absolutely love Morgan and all she has to share!
1. Tell me a little bit about yourself (family, work, etc).
Hello, I'm Morgan Molitor! Alongside my husband, Jamie, we own construction2style, a DIY home improvement blog and residential remodeling company.
A little bit about my background…I've always been a creative at heart and have dabbled in a lot of different industries. Went to school for fashion merchandising with a goal of becoming an interior stylist for a home brand. Worked in LA for a wholesale company as a sales rep in the fashion district for 5 years, moved to MN and worked as the Operations Manager for a merchandising company working alongside companies such as Target and World Market, also worked at a digital marketing agency as the Director of Social Media, and have basically been a server (waitress) for my entire life.
I grew up in the restaurant industry, my parents owning the small town local spot. I also grew up alongside my dad and grandfather who were both incredible carpenters and my mom who was always sewing up something new or getting her craft on.
At a very young age, well before it was legal, I was washing dishes at my parents restaurant. And since then, I've always had 3+ jobs at once and can't sit still. I love getting my hands dirty and have grown up knowing the value of hard work and serving others.
I now have two little dudes and my hunk of a husband. We run our full time blogging and remodeling business plus I write for a number of publications and appear on local TV regularly such as Remodelaholic, Wayfair, Twin Cities Moms Blog, Twin Cities Live, WCCO anda few more.
2. How did your business get started?
Back in 2012, while we were newly dating Jamie bought his first investment property with the intent to completely remodel and sell. I was quickly blown away by his talents and wanted to showcase them to the world so brought up the idea of starting a blog. Probably not knowing what a blog was (nor did I so much), he was onboard. We came up with the very clever name I know, construction2style. He provides the construction, there are 2 of us, and I do the styling. After a year of DIY'ing our website and creating a ton of content, we launched the blog.
Shortly after brands started reaching out to us to do collaborations and we quickly realized you can make money through your blog. Then we started getting calls from locals to come and remodel their home so Jamie got his contractors license and here we are. Jamie always had wanted to be a builder and went to school for carpentry. But when he graduated it was during the recession and there were no jobs out there. Isn't it crazy how life can come full circle sometimes?
We're proud to say, we just finished up our first custom home build for a client this past year. So here we are today, doing both remodels, new custom home builds, design, styling, and brand collaborations.
3. What is your favorite part about having your own business?
Running my own schedule. Being able to wake up when I want (even though know I never sleep because I'm always wanting to work), get my boys to school, and literally make a choice to do whatever I want for that day. Being your own boss has its ups and downs but running your own schedule and not having to report to anyone is pretty priceless.
4. What does community over competition mean to you?
Everything. It's why our business is where it's at today. I've always had this mindset since I was young. Hence, why the only sport I ever played in High School was golf. Community over competition always.
I'm a collaborator at heart and collaborating with friends, colleagues, peers, family and even competitors has changed and taken not only our business but personal relationships to another level.
Not only does collaborating with people get you ahead but you learn something knew about yourself and others throughout the process. That is invaluable. When you start to lift others up, which is what collaboration is all about, it's crazy how fast your life, business, finances and relationships starts cruising forward!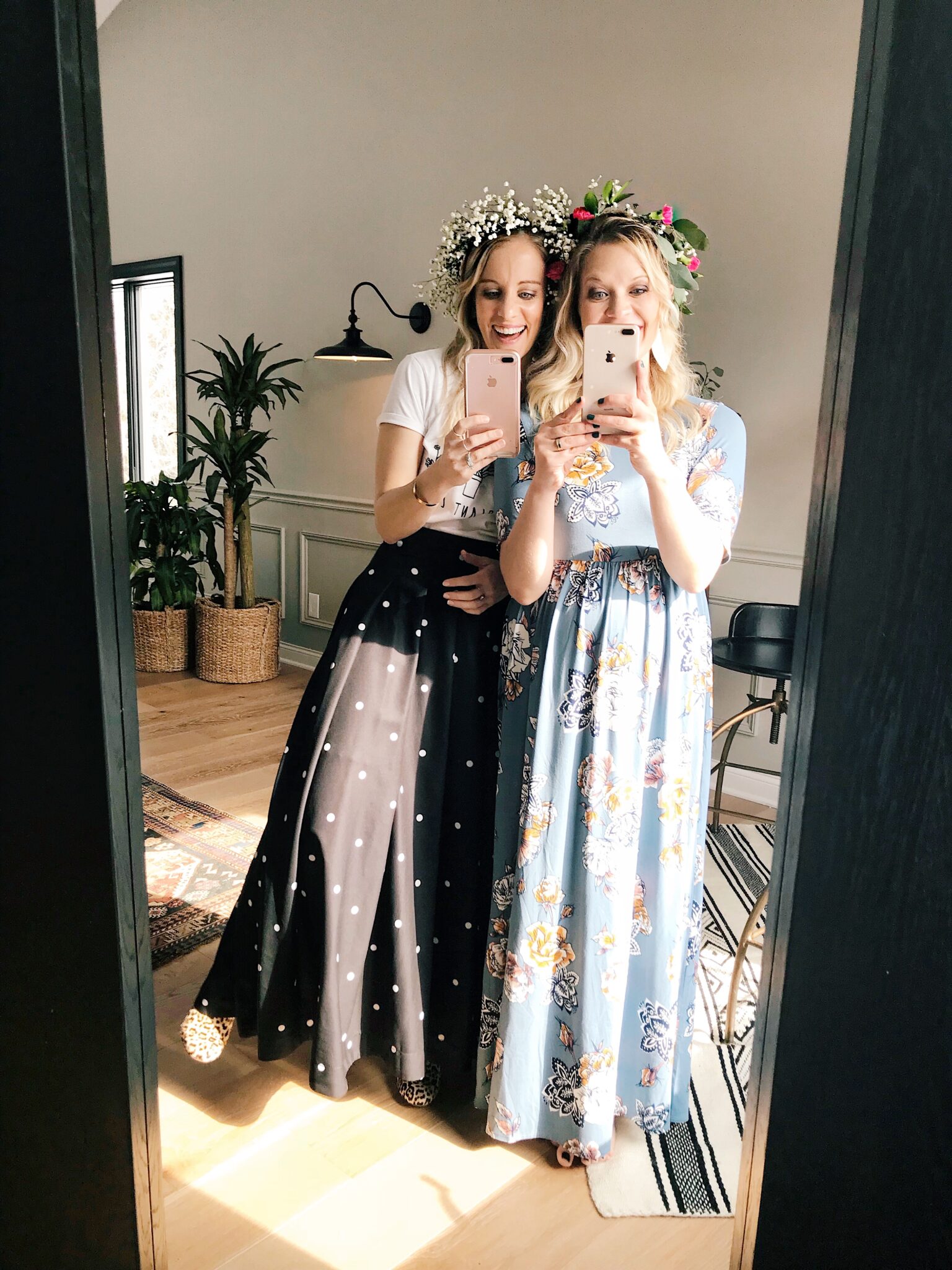 5. What have been some of your most favorite collaborations to date?
Oh this is tough question! I LOVE every single collaboration I've been apart of because they've all led to an epic success in more ways than one. But if I had to share my top 3 it'd be…
Hand downs, our kitchen backsplash. You can find the post HERE.
Mercedes, who's the owner of, Mercury Mosaics redefined the world collaboration for me. She pushed Jamie and myself out of our comfort zone within this collaboration and made us realize what our styles are and why. We've never had a brand actually get to know us on that level before. She made Jamie and I chat about things we've never actually talked about with one another while growing our business and the direction we wanted to take it, as crazy as that may seem. Some of the things had nothing even to do with our backsplash but she wanted to get to know us on a different level to be able to fully collaborate with us. It was super cool.
We love bringing like minded creatives together within our own projects so another non-related brand collaboration, but with creatives here in the Twin Cities was styling our recent renovation. You can find the post HERE.
And I absolutely am honored with someone asks me to come in and collaborate with them. JKath are my people, also technically our competitors, which I've never viewed as such, because we're constantly collaborating and lifting one another up. So I am always honored when they ask us to collaborate on a project. And you can read more about their drop-dead-gorgeous recent whole home renovation that we collaborated on HERE.
6. How do you feel collaborations have helped your business?
I'm a FIRM believer that the more good you do, the happier your life will be. And as cliche as it is, I believe what goes around comes around.
The more the merrier is my motto. When you collaborate with others it usually means a lot of people are involved. Collaborations we've been apart of have ultimately led to more exposure, in page views, readers, followers, and job inquiries.
Collaborations have also helped our work look even better! It's always nice to get a fresh set of eyes, new perspectives and ideas and that's all the things I've gotten within any collaboration. It's also helped get my creative juices and mind flowing, filling it will hundreds of new content ideas, business strategies and solutions.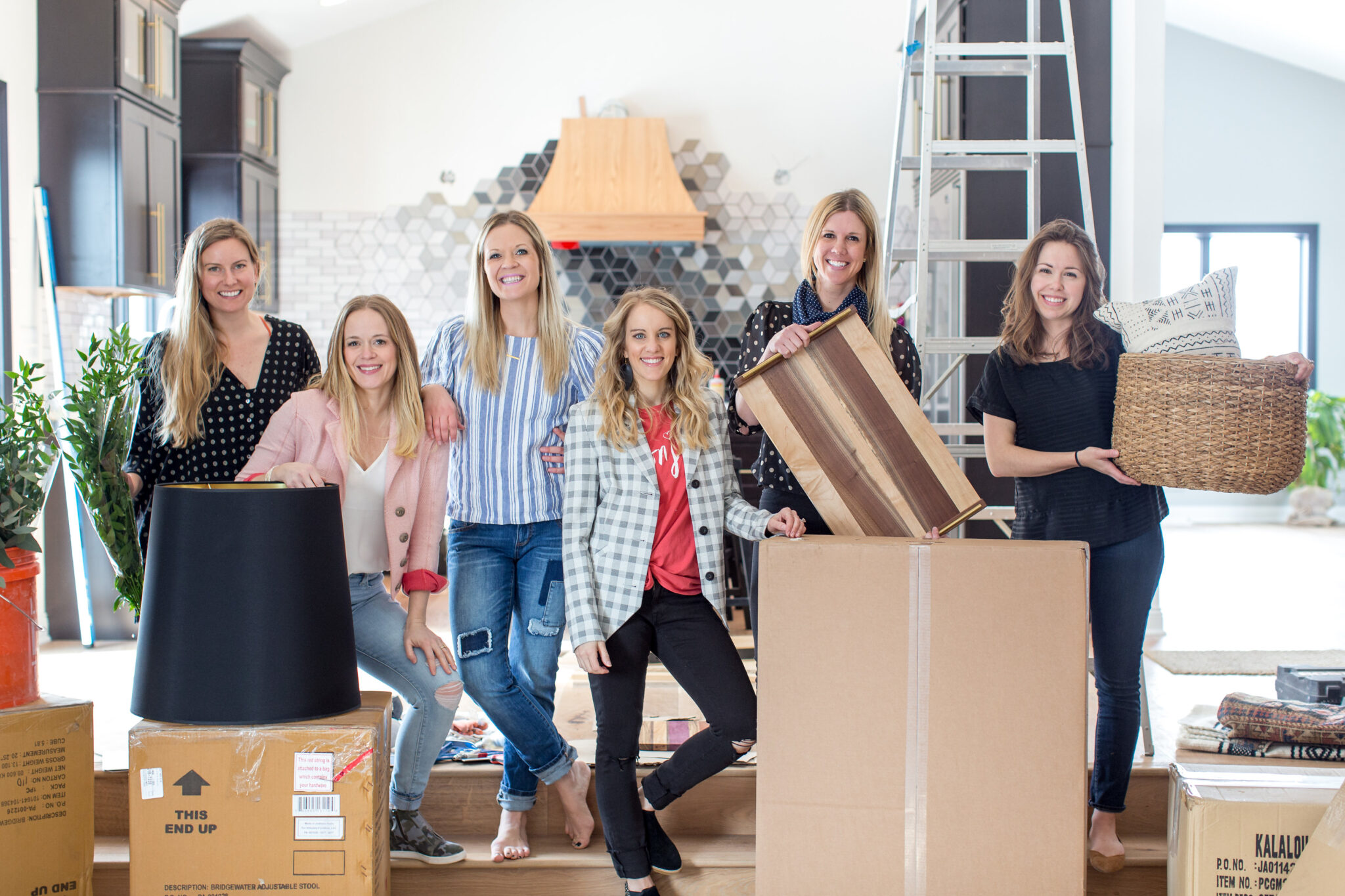 7. What are ways someone could get started with collaborations?
Biggest advice is be tenacious! Know that you're going to get no from a lot of people and you need to learn to brush it off and not let it get you down.
Connect with the people you gravitate towards. Who do you follow that you're finding you go back to their accounts for inspiration. Reach out to them for a collaboration. And don't be scared. Send them an email or DM and get straight to the point. Tell them you want to collaborate, who's involved and pitch them a simple content idea. Don't overthink it.
8. Who are people you feel are killing it in the collaboration side of business?
My Top 6…
9. What's something we need to know about you (anything random, fun, etc)?
Oh man, I hate this question. haha! I'm an open book so I feel like everyone knows everything about me. Fun fact is that I golfed all throughout high school and was a 2x state champ (which means nothing to me). Something random is probably no matter where I am or where I go, I will always get to know EVERYONE which ultimately leads to some crazy stories of how small of a world it really is… and a lot more collaborations!
10. How can we find you? (website, social handles, etc)