If you haven't started using dry shampoo, you're missing out! Dry shampoo can be a game-changer for your oily hair. Instead of having to wash your hair daily, you can use dry shampoo to help put off wash day while keeping your hair looking as fresh and clean as it does right after washing.
This can save you time in your morning or give you more freedom to wash your hair later in the day, while still getting a fresh look for work or brunch or whatever else your day holds.
Or use dry shampoo to help give your hair some life, texture and volume! All the benefits make dry shampoo worth buying and adding to your hair routine!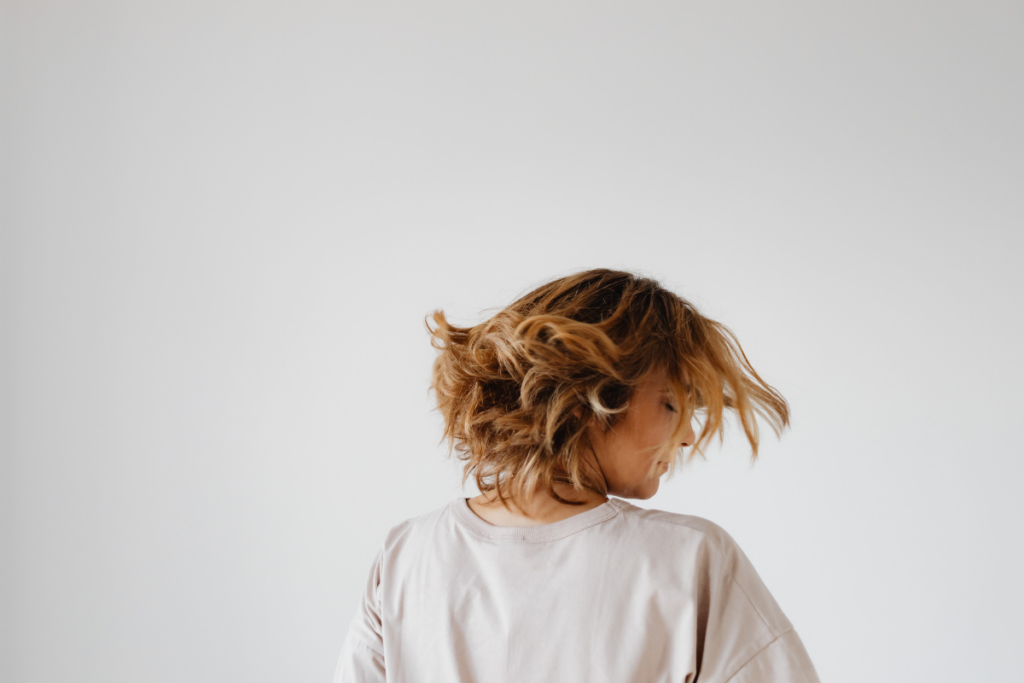 What's Dry Shampoo?
Dry shampoo works by absorbing the oil in your hair. It doesn't actually clean your hair like regular shampoo so it doesn't replace washing your hair. It just gives you extra time between washes.
It's usually made with alcohol or starch, which is what absorbs the oil and grease in your hair, keeping it fresh without you having to wash your hair in the shower. It's typically a powder and is most often used as an aerosol spray.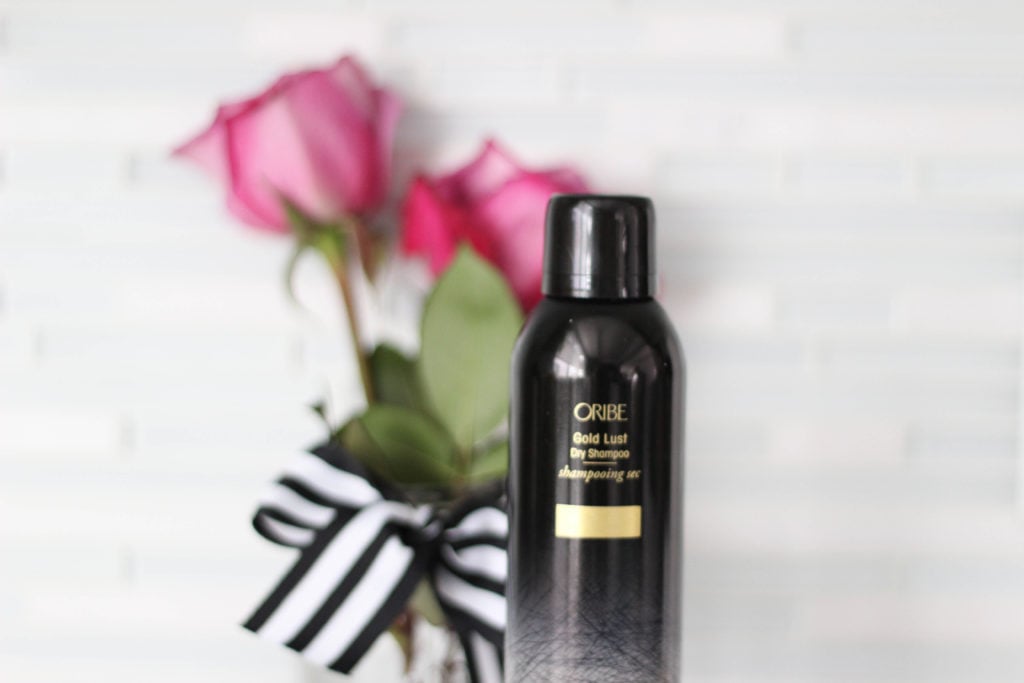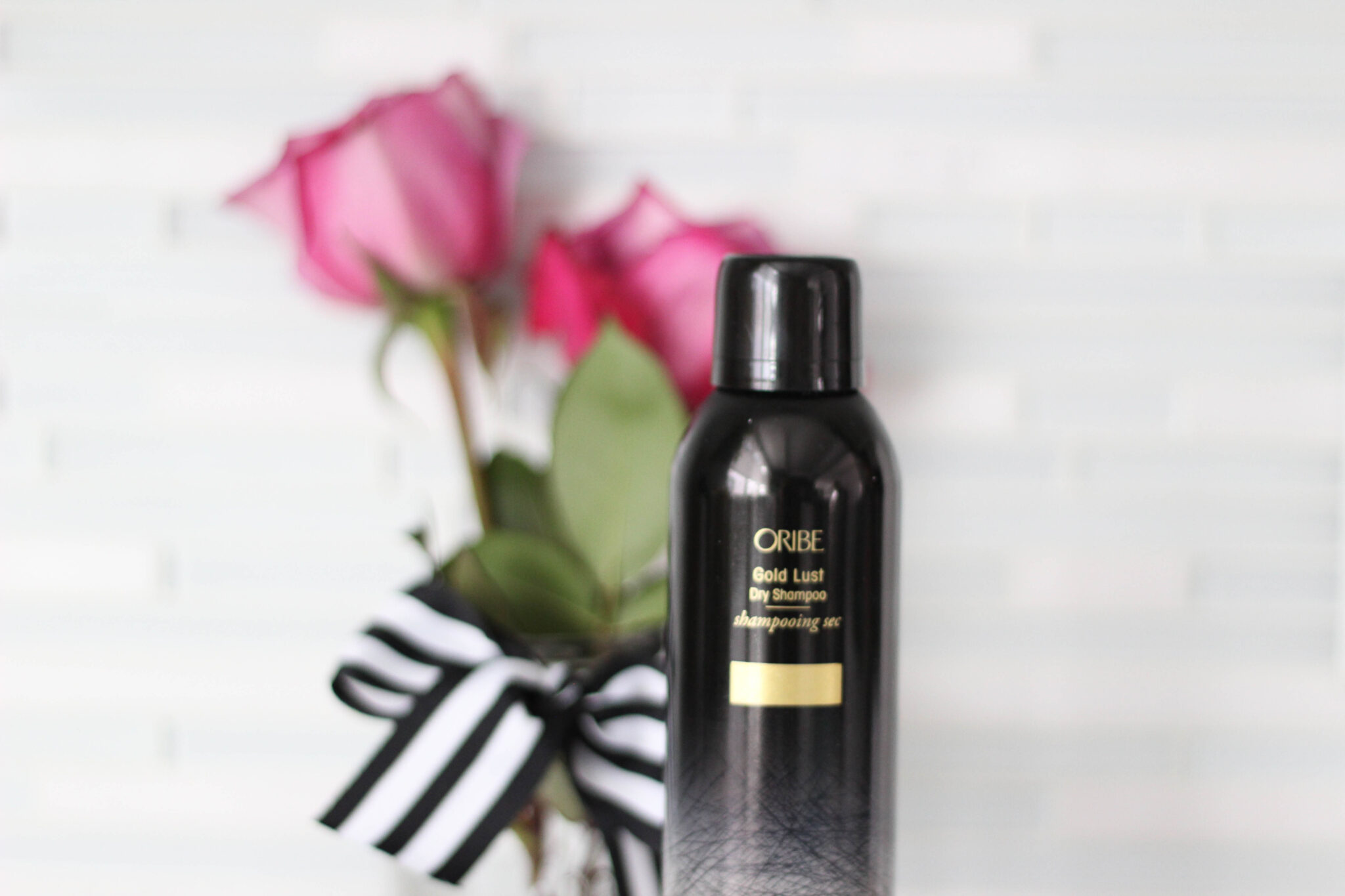 What Do You Need in a Dry Shampoo If You Have Oily Hair?
Looking for the right dry shampoo can be overwhelming. From countless brands available and a string of ingredients you may not understand, it might be hard to know where to start. Thankfully, dry shampoo is designed to absorb oil, making it great for oily hair.
If you feel like you have extra oily hair, consider looking for a dry shampoo that is more drying or works to absorb excess oil. Other than that, there are some factors that you can consider to help make your search easier.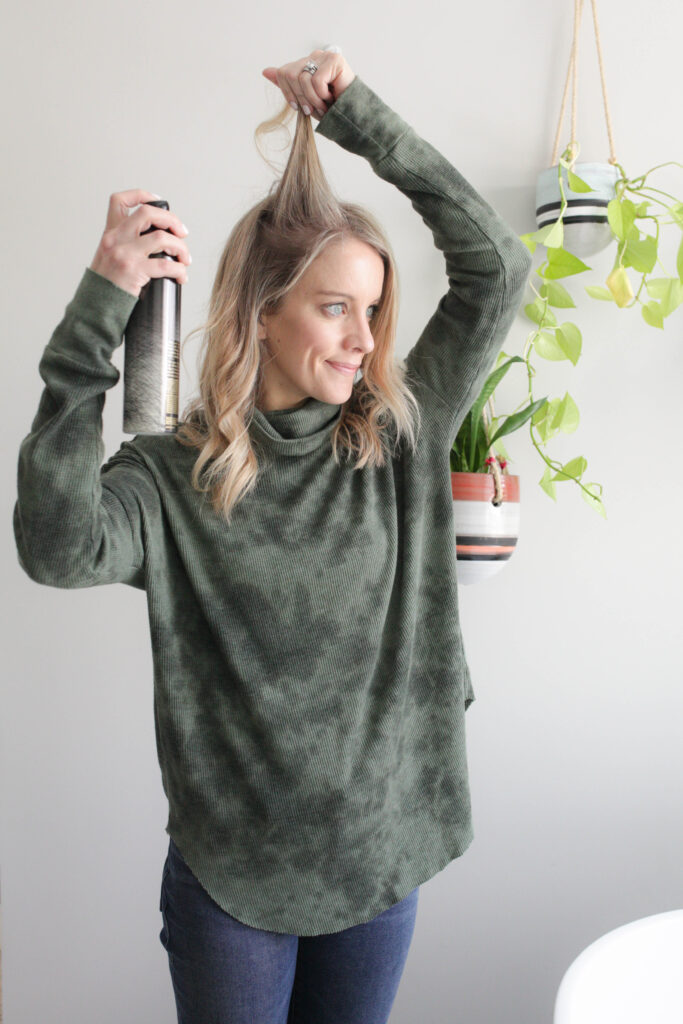 First off, decide if you want a dry shampoo with a scent or not. That can help cut your search down a lot.
Also decide if you want a dry shampoo that comes in the form of a powder or spray. A spray can be a little bit easier to use, but it is made with aerosol. Powders are generally more natural and work well with fine hair. Whichever type you use, you want one that doesn't leave any white residue.
Lastly, give the ingredients a glance. Many dry shampoos are made with harsh chemicals, so stay away from anything that's made with butane, isobutane, or propane.
Best Dry Shampoo for Oily Hair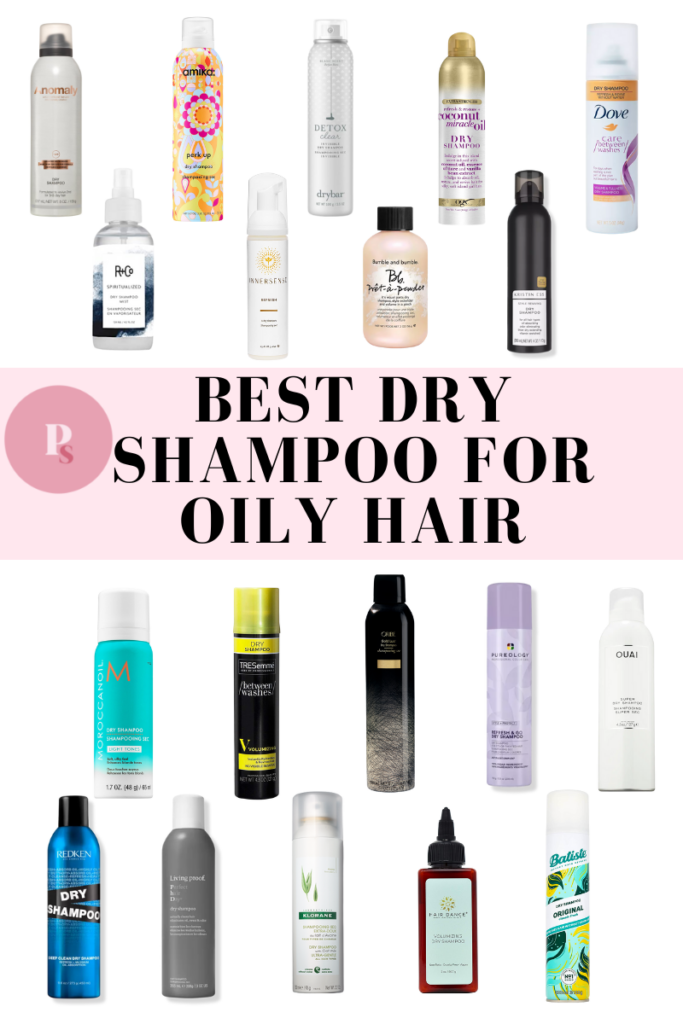 Paisley + Sparrow is a participant in the Amazon Services LLC Associates Program. This post may include affiliate links which means I may earn a small commission if you shop using the links below at no additional cost to you. 
Your scalp and hair make natural oils to keep them healthy, but if you feel like you have excess oil production that gives you greasy roots and hair, one of these dry shampoos are some of the best options to consider.
This easy-to-use dry shampoo does everything you'll want: absorbs oil, blends well, and gives your hair some nice added volume. It's also made from a blend of plant-derived absorbers, like rice starch and tea tree oil!
With invisible in its name, this dry shampoo is the one for you if you're looking for a perfect blend, especially if you have darker hair. It won't leave behind residue or a white cast.
The only possible downside is that it is made with plant oils, which may not work as well to absorb oil in your hair.
While expensive, Oribe's Gold Lust dry shampoo is definitely one of my favorites (as well as Oribe Dry Texturizing Spray to pump up limp hair).
You're guaranteed that it will absorb oil, but it also soothes your scalp due to its mixture of lavender and chamomile extracts. Plus, it also has such a lovely scent!
Yes, even those with greasy hair plus a sensitive scalp can still find a great dry shampoo that will work for them! Made with oat milk and plant-based ingredients, Klorane's dry shampoo is gentle on skin while also providing volume and preventing dandruff.
If you're seeking a dry shampoo with natural ingredients, this powder form is an excellent choice! It's a cruelty-free and vegan formula and has a light lavender scent from essential oils. Even though it's a small bottle, a little goes a long way.
This classic dry shampoo is a fan favorite that you can't go wrong with. It'll absorb your oil, volumize hair, and finish it off with a fresh scent. For under $10, it's the best shampoo for a budget!
If you'd prefer a powder-based dry shampoo, consider this one from Bumble and Bumble. It still has all the great benefits of a spray shampoo, like oil absorption and added volume. Powders take a bit of a learning curve, so simply sprinkle the formula in your hair and massage in with your fingertips.
If scent is important to you, go with Living Proof's dry shampoo! It'll leave your hair smelling, looking, and feeling clean, while also working quickly to absorb oil and sweat. What more could you ask for?
Made with rice and tapioca starch, Redken's dry shampoo works to refresh hair with maximum oil absorption. It also provides a nice cooling sensation to your hair. It is a bit of a splurge, but it's worth the money since it works so well at absorbing oil and making your hair look fresh for days!
For under $10, this dry shampoo is a great budget option. It'll add volume and fullness to your hair, making it look like you just washed it.
A few sprays will instantly absorb oil, leaving your hair looking clean, refreshed and like you have thicker hair.
Great for nourishing the scalp, adding shine, and degreasing the hair, Moroccanoil's dry shampoo is a good option for curls. It's made with ultra-fine rice starches and argan oil to ensure that your hair is left without residue, dryness, or flaking. It's also available in light or dark tones, so you can better match your hair color if you have dark hair or blonde hair.
This dry shampoo has great absorbency and doesn't leave behind any residue, which makes it a great option for natural hair (and all other hair types as well!). It works quickly to absorb oil and give your hair some lift.
If you're wanting to stay away from aerosols but don't want to use a powder dry shampoo, go for this unique dry shampoo that is a mist formula. It'll keep your hair looking fresh without any powdery residue left behind.
Fine hair and oil is never a good combination. Thankfully, this mousse textured dry shampoo is the answer! It uses organic and natural ingredients to help absorb oil in thin hair and give it some texture.
Using rice starch, this dry shampoo goes a step above just absorbing oil and giving you some light texture. It also provides you with heat protection and won't damage color-treated hair since it offers color protection.
Looking at the ingredients is important. Amika's dry shampoo is talc-free and highly rated. Users saw their scalp instantly refreshed and were able to go longer without washing their hair. Plus, it's great for all hair types and textures!
This extra strength dry shampoo will work well for hair that is damaged. It hydrates hair while also helping split ends. Plus, it has an island scented smell thanks to a blend of coconut, tiare essence, and vanilla bean extract.
This foam formula helps you reach all areas of your scalp, which is great for thick hair. Massage it into your scalp and watch as it quickly dries and gives your hair a boost. Its blend of rice starch, volcanic minerals, and rhodiola rosea extract all work together clean, lift oil, and make your hair appear strong and healthy.
Not only is this dry shampoo a drugstore favorite, it's also a nice lightweight formula that won't weigh your hair down. Made with mineral clay and citrus, your hair will be fresh and volumized. Your hair (and your wallet!) will be happy!
How to Use Dry Shampoo
Once you've selected a product to try on your greasy strands, make sure you're using it right to get the best results. Make sure you start with dry hair, and aim the product at your roots, not the ends of your hair. This way it targets your scalp where oil is produced.
Allow the dry shampoo to absorb for a few minutes and then use your fingers to work it into your scalp so there won't be any residue.
For full detailed instructions, check out my blog post on how to use dry shampoo.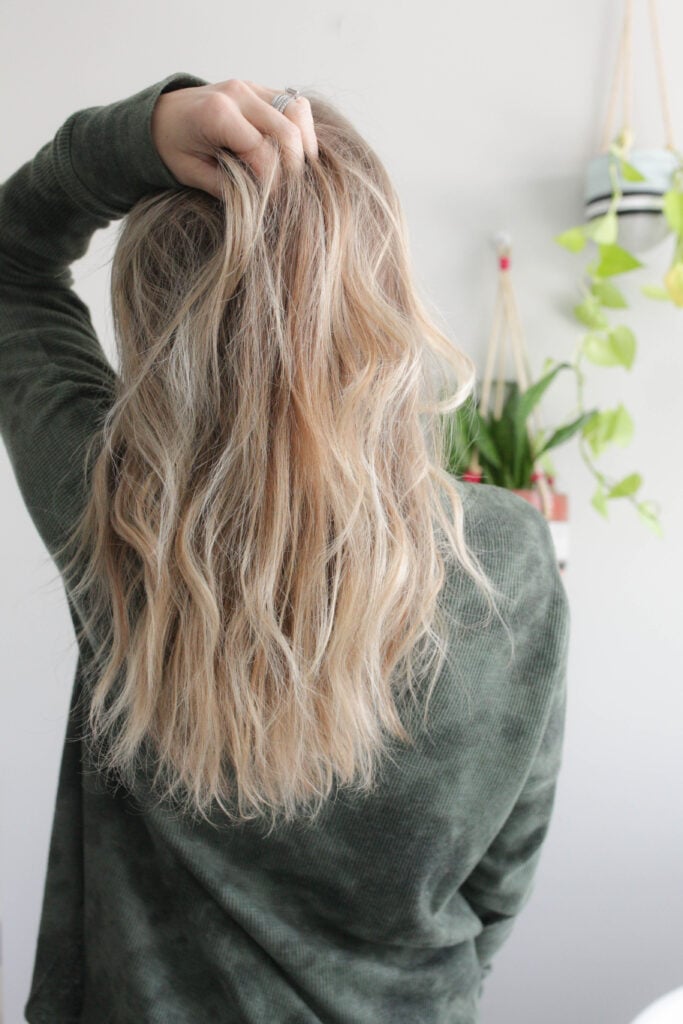 There are so many different types of dry shampoo on the market that you're bound to find the formula that works best for your hair. Switch things up with a different brand each time you run out to experiment and find your favorite. Or maybe you know your hair goals and already have one from this list picked out to order.
No matter what dry shampoo you decide to use, you're bound to be satisfied. After all, what's better than fresh hair and fewer wash days?
Have oily skin? Here are the best setting sprays for you!
Need more hair tips? Try the best hair straightening products or volumizing products. And here's how to organize all those hair products.