One of the worst feelings in the world is having soaked shoes, especially if they get wet in the morning and you have to spend the whole day squishing around in them!
Did you know that you can get waterproof shoes in a variety of styles to fit your needs? Rainboots might be the first thing that comes to your mind when you think about dry feet in wet weather, but there are so many more types of shoes out there that will do the job.
Places like Amazon, DSW, and Nordstrom sell all kinds of rainy-day kicks from sneakers to sandals to cute booties. It can be overwhelming trying to find the perfect shoe when there are so many good options out there, so I've rounded up the best shoes for whatever you need.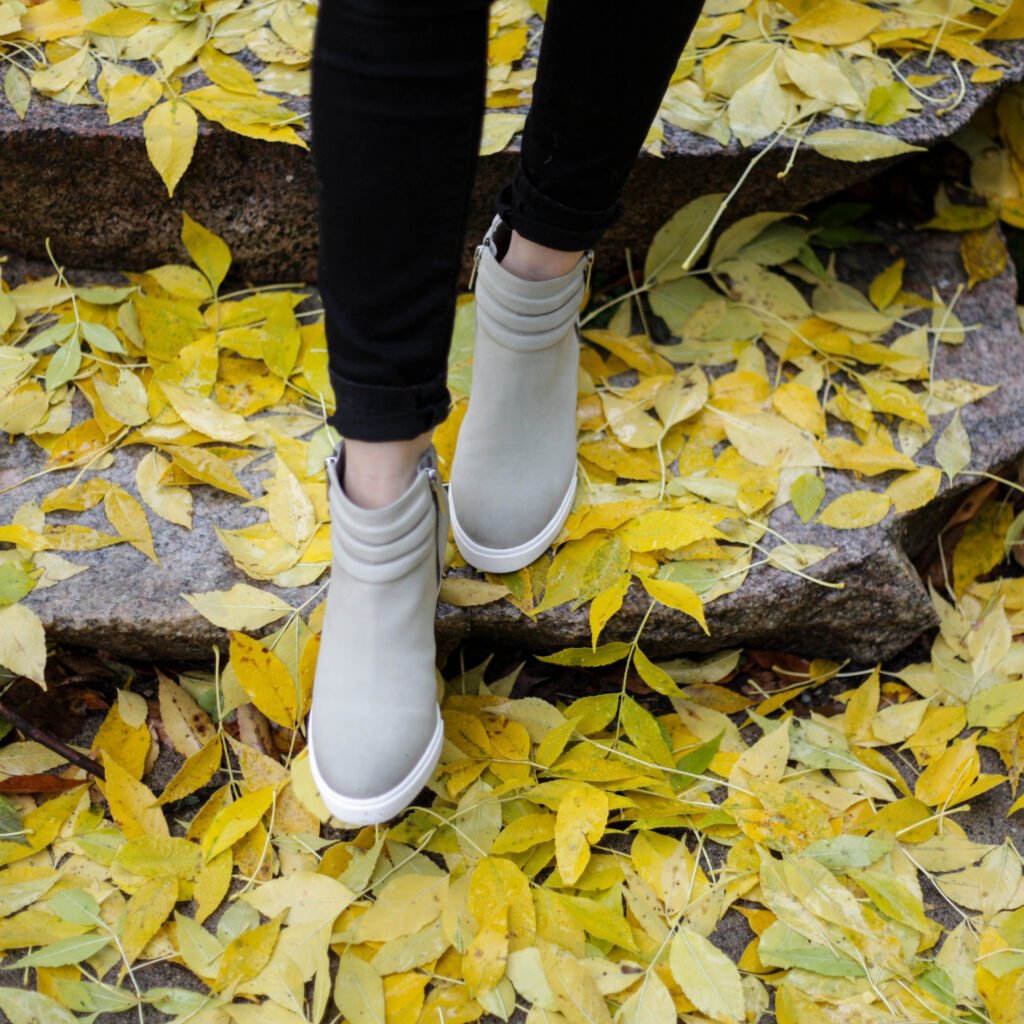 Types of Water Protection
The first thing to decide is how much water protection you really need. You've probably seen the different labels: water-resistant, water-repellent, and waterproof. They've all got water in the name but offer different levels of protection.
Water-resistant
A water-resistant shoe will be your lowest source of protection. The material will stop water from entering but can't be guaranteed. You would most likely be fine in a light drizzle but if caught in a heavy rainstorm, a water-resistant shoe probably wouldn't keep you dry.
Water-repellent
Water-repellent shoes are a step up and can, as the name suggests, repel water intrusion. They offer medium water protection, and it's going to be a little trickier for water to enter. If they're submerged though or you're caught in a sudden downpour, these shoes (and your feet!) will get wet.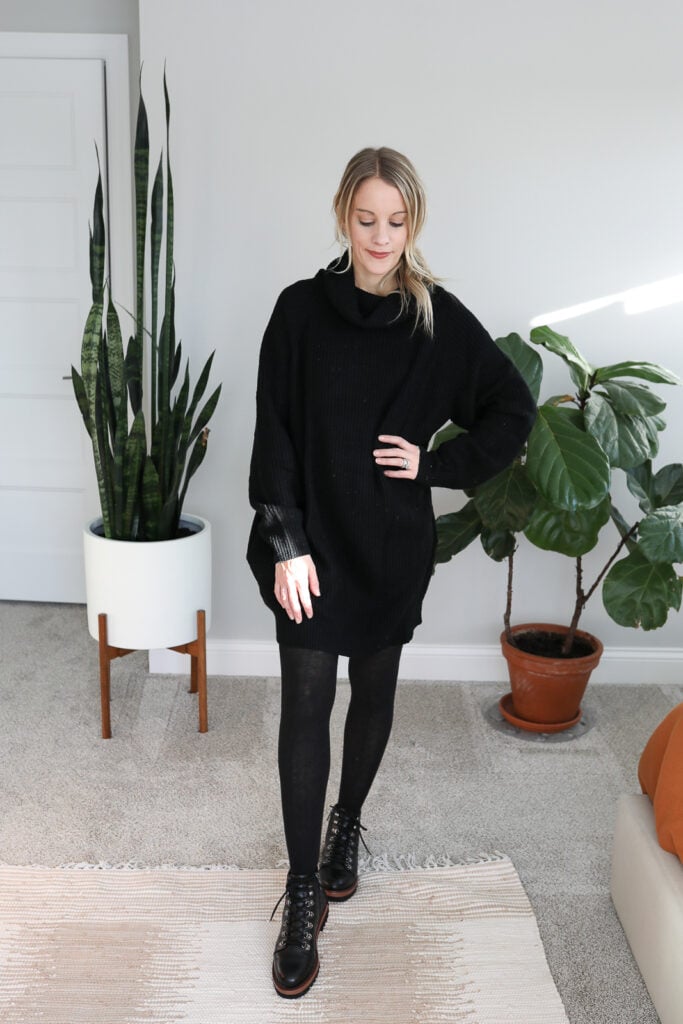 (These boots are Blondo boots – find other sweater dress outfits here!)
Waterproof
Waterproof shoes are your best bet for staying dry if you're spending a long time outside in inclement weather. These are the only shoes that are designed to prevent any water or moisture from entering no matter the weather conditions.
Go ahead and jump in all the puddles because no water will be getting through waterproof shoes!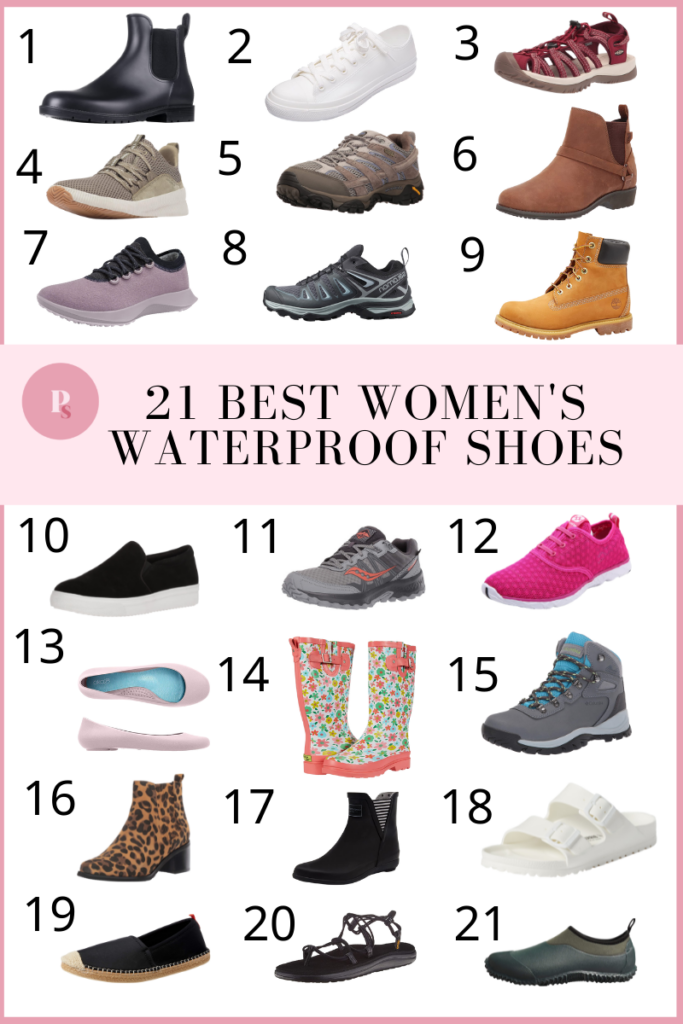 Paisley + Sparrow is a participant in the Amazon Services LLC Associates Program. This post may include affiliate links which means I may earn a small commission if you shop using the links below at no additional cost to you. 
Things to Consider
Once you've decided you want some shoes that will hold up when wet, you need to decide what kind of style you'd like. If you're someone that's active, you may be on the hunt for the perfect waterproof sneaker or hiking boot.
Maybe you're on the hunt for the best professional shoe where you don't have to sacrifice style. There are waterproof flats and booties that could be worn even when the chance of rain is zero percent.
If you want a shoe for the summer that can handle getting wet, you might be best with a sandal, water shoe, or gardening shoe. There's truly a style of shoe for everyone.
You'll also want to consider how much you'll be walking in your new shoes. If you're planning on regular long walks or long hikes, you might want to pick a shoe that has good support in your arch and ankles. Having a shoe with a grippy sole might be important, especially if hiking on rough terrain is one of your favorite hobbies.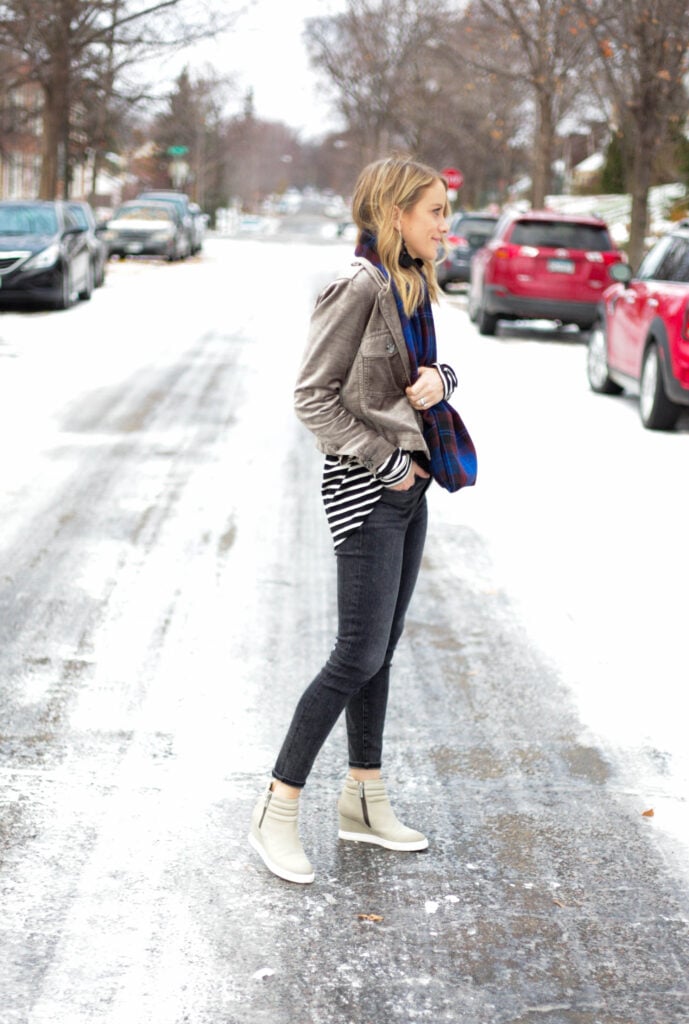 Think about the overall climate where you'll be wearing your shoes. If you regularly deal with snow (hi, Minnesotans!), you'll definitely want to put your cold feet in a shoe that's designed for rain and snow. Some shoes are warmer, while others are very lightweight and breathable. And ultimately, you'll want to be comfortable no matter where you'll be wearing your shoes.
There are other factors that come down to personal choice, such as material, design, color choices, and price.
With so many factors to consider, you still might not know where to start. Here are some of the best waterproof shoes to help you find the best option for you.
Best Waterproof Shoes for Women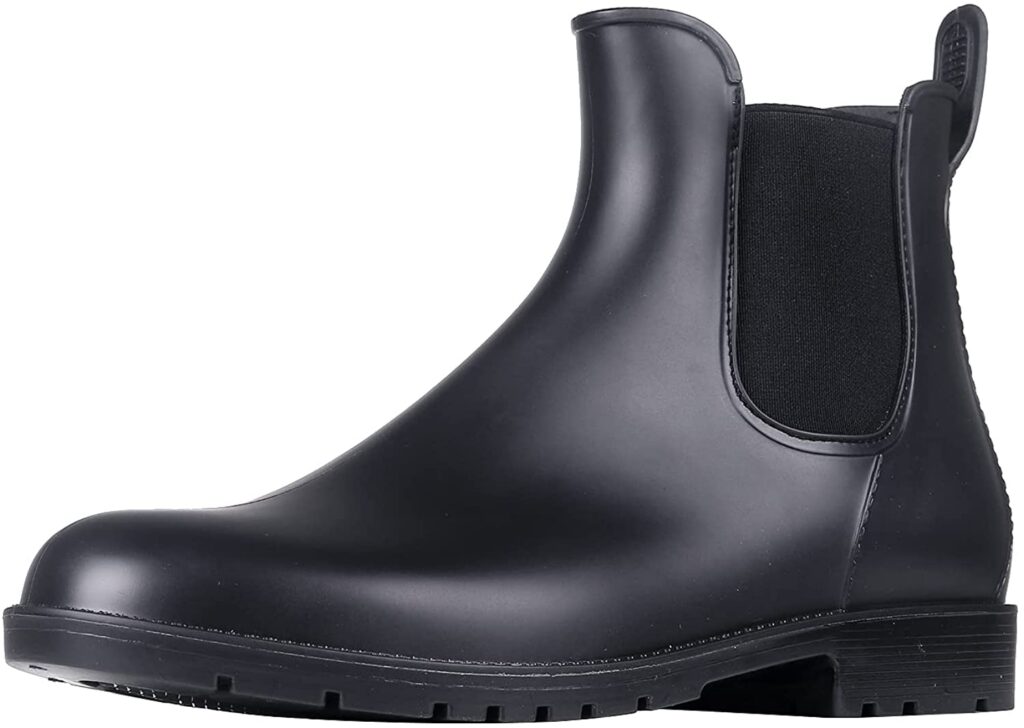 You can't go wrong with a pair of Chelsea boots! This pair of waterproof shoes will keep you looking stylish and feeling comfortable.
They come in a variety of colors if the classic black isn't for you — everything from burgundy to silver glitter. Plus, they're reasonably priced at around $30 depending on the color you pick.
They're an excellent choice to wear on those days when there's a chance of rain. No one will even be able to tell you're wearing rain boots even if you wear them around the office all day!
Pros:
Elastic goring makes these easy to slip on and off.
Lightweight
Inexpensive
Cons:
Not as tall as a traditional rainboot
Not best for long hiking distances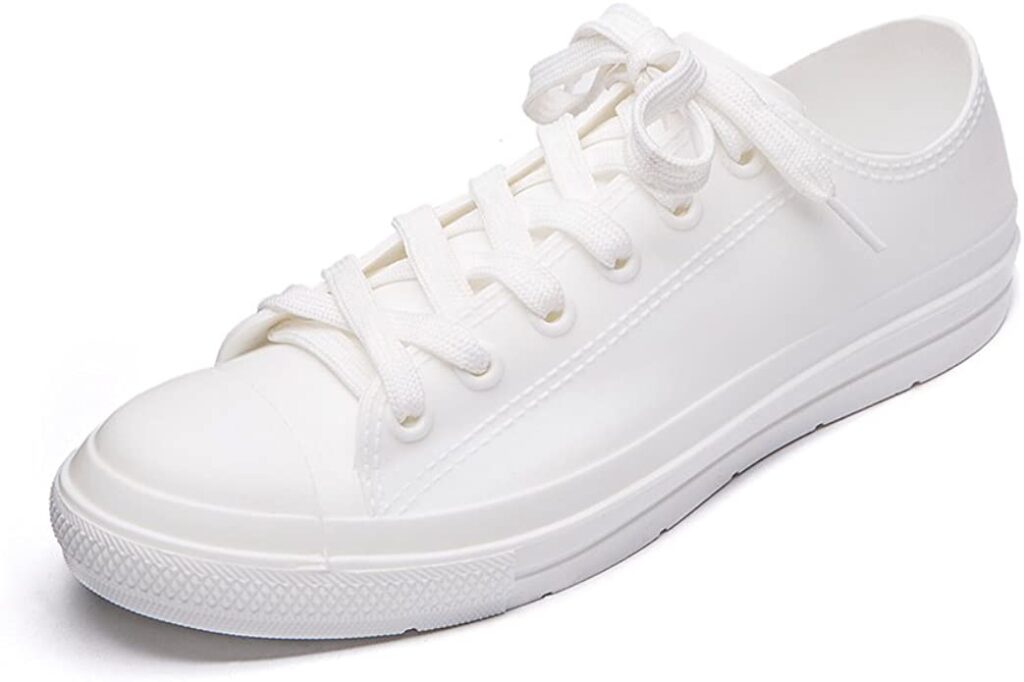 Hello, Converse look-alikes! The difference here is that these sneakers are made of rubber, making them waterproof.
These trendy shoes would be great for on-the-go days when you don't want the rain to sacrifice your fashion. Better yet, they come in a bunch of different colors so you can go with a classic color or go bright and bold.
Pros:
Comfortable
Good alternative to chunky rainboots
Cons:
Waterproof in rain, but some water could still get in
Don't have a ton of support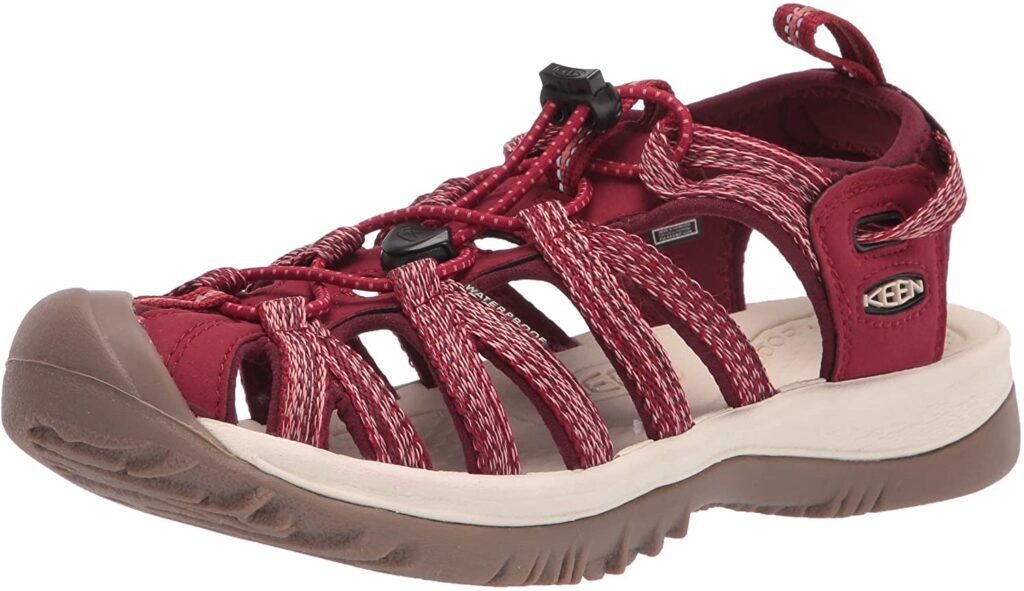 Having a pair of Keens is great if you're active and planning on hiking near the water. It certainly makes creek crossings easier since you're not worried about getting your shoes wet!
There are tons of color ways to choose from. The rubber sole has great traction for slippery and wet terrains and amazing support. Keens have a protective toe cap, to protect your feet when hiking through rocks and trees.
Water will definitely get inside them and you'll get wet feet, but they're made with a water repellent material that makes them fast drying so you don't have to worry about your shoes being ruined.
Pros:
Bungee lacing to let you tighten to your liking
Grippy rubber soles
Supportive with arch and heel support
Cons:
Not fully waterproof
Open design allows for water, rocks, dirt, and debris to get in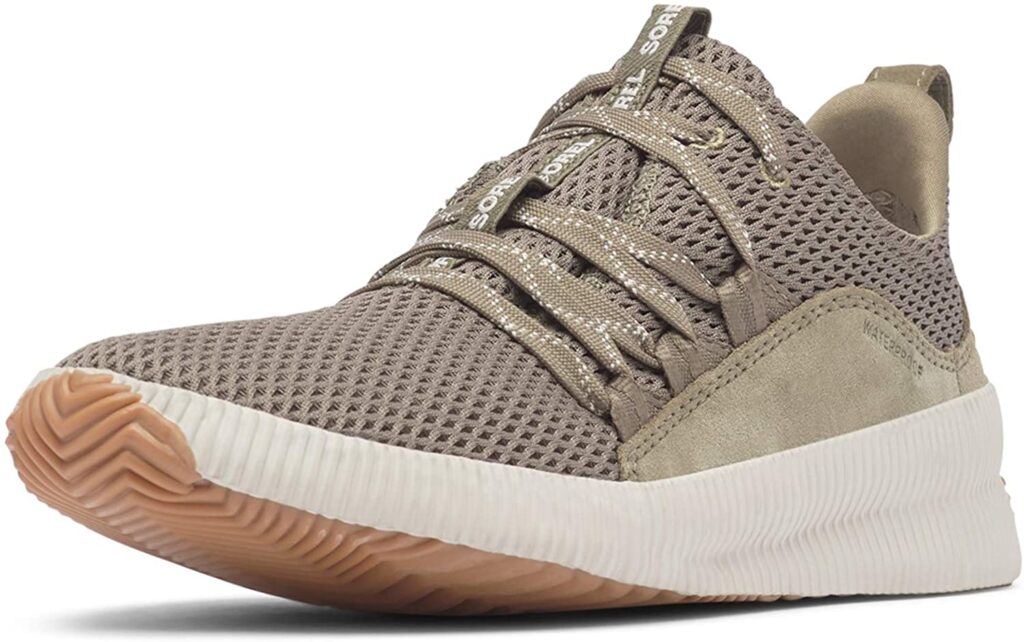 If you're looking for a lightweight, casual waterproof sneaker, these are for you. They're great to throw in a bag to pack for a trip or for light walking. It's important to note that these won't have the full support that a hiking boot would have, but they're a good walking shoe.
Pros:
Comfortable and lightweight
Good grip on the bottom of the shoe
Would work with a variety of outfits
Cons:
Run big
Best in light rain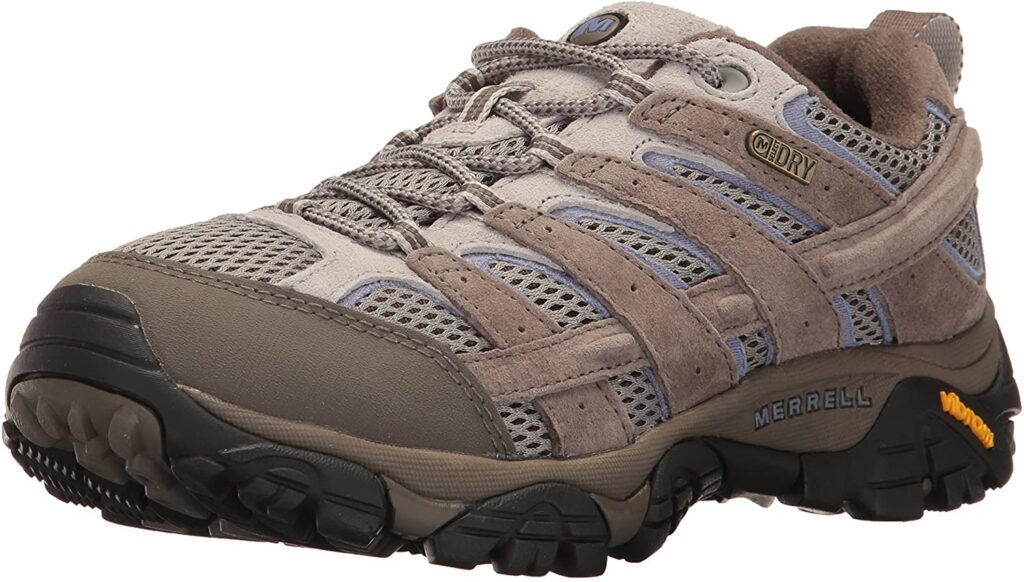 Outdoorsy folks, the Merrell Moab shoes are for you! These are designed with hiking in mind and are a favorite among skiers when not wearing ski boots.
The shoes are made with material that seals out moisture and debris to keep your feet dry, perfect for your next trip whether it's hiking or skiing.
Pros:
Good arch support
Comfortable
Mesh and suede leather uppers
Cons:
Not as fashionable
Not quite the same support you'd get with tall hiking boots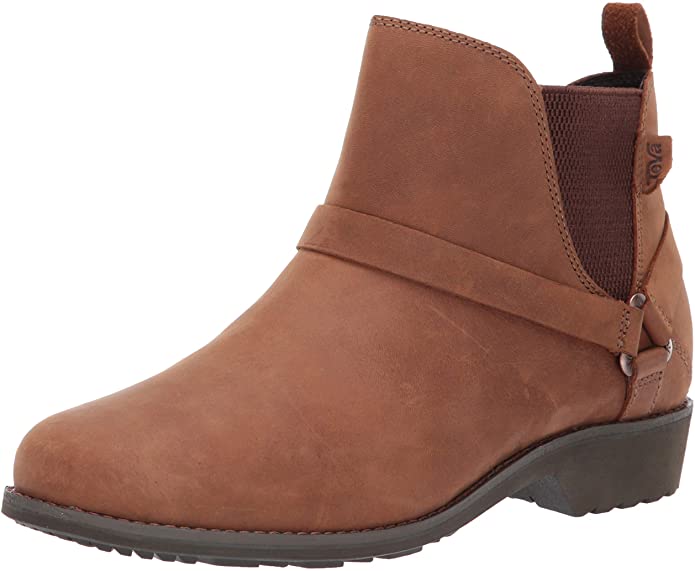 How cute are these booties? And you'd never be able to tell that they're waterproof. These leather boots put a waterproof spin on a classic look. They're the perfect choice for rainy fall days when you still want to look fashionable but want to stay dry!
Pros:
Stylish and comfortable
100% leather
Easy to break in
Cons:
Not intended for hiking
Water could get in the top of the shoe
Run small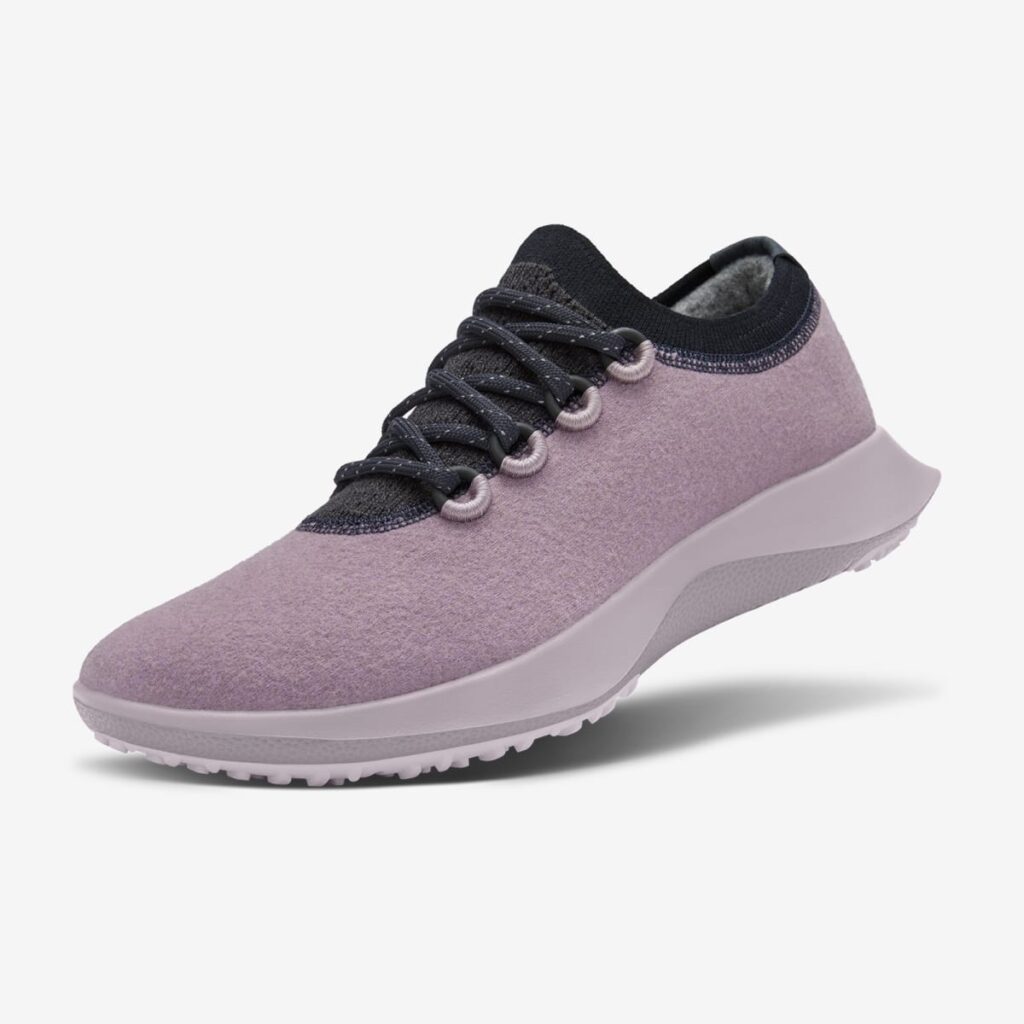 A great, comfy water-repellant sneaker that's perfect for a life on the go. These shoes will keep your feet warm, cozy, and dry for a cold, rainy run.
Allbirds designs their shoes with a comfortable fit in mind, so these shoes offer lots of support and are great walking and running shoes. There's traction on the bottom for wet surfaces and reflective highlights on the shoe for added safety at night.
Pros:
Comfortable, goes with a variety of outfits
Great support, especially in the heel
Made with sustainable materials
Cons:
Not waterproof, so there's a chance water could still get in
Made with Merino wool so could get hot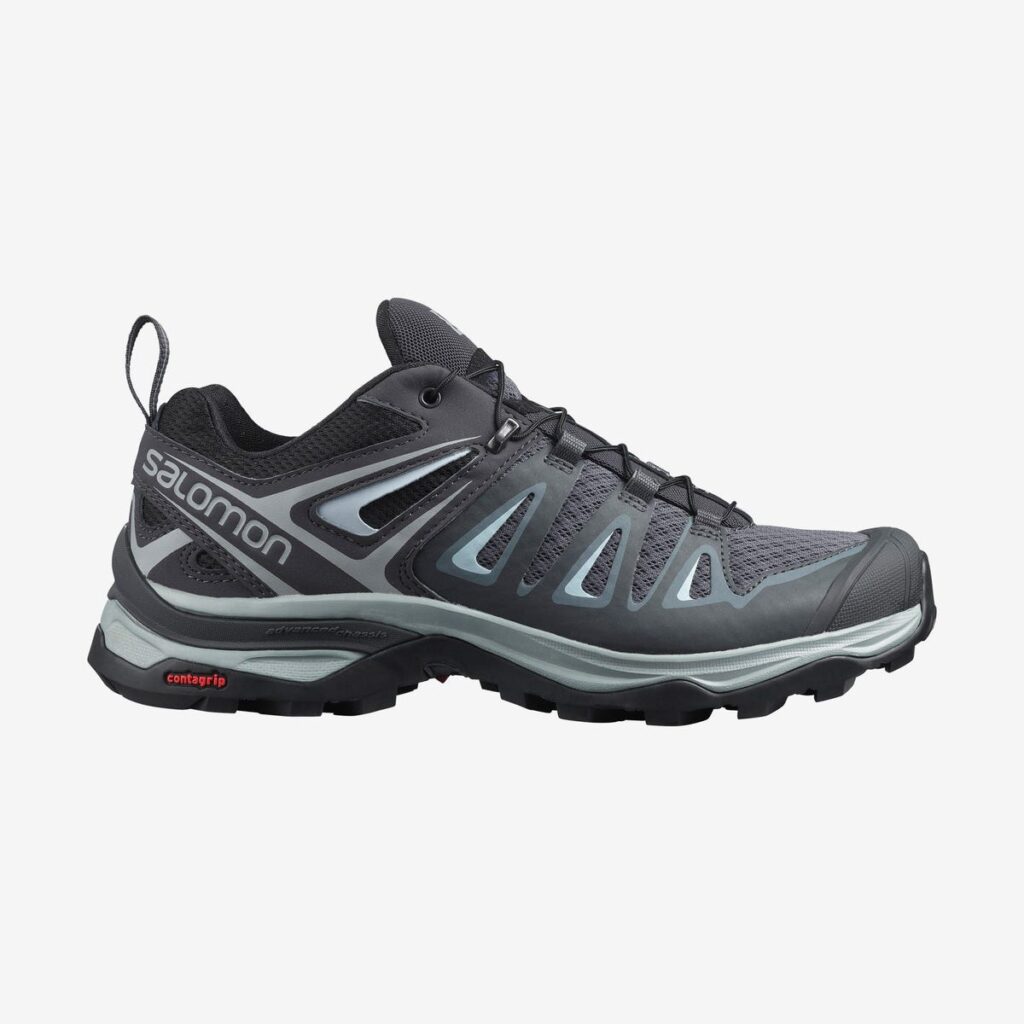 These durable waterproof shoes offer great traction for your next hike. Salomon X Ultra is designed for all kinds of activities from strenuous, multi-day hikes to a casual hiking experience. Salomon specializes in creating the best outdoor gear, and these shoes are no exception.
They are made of breathable materials for warm weather and shine on even the toughest of hikes. There's no trail that these shoes can't handle!
Pros:
Mesh prevents debris from entering
Lightweight and durable
Cons:
Runs big
Not great for wide feet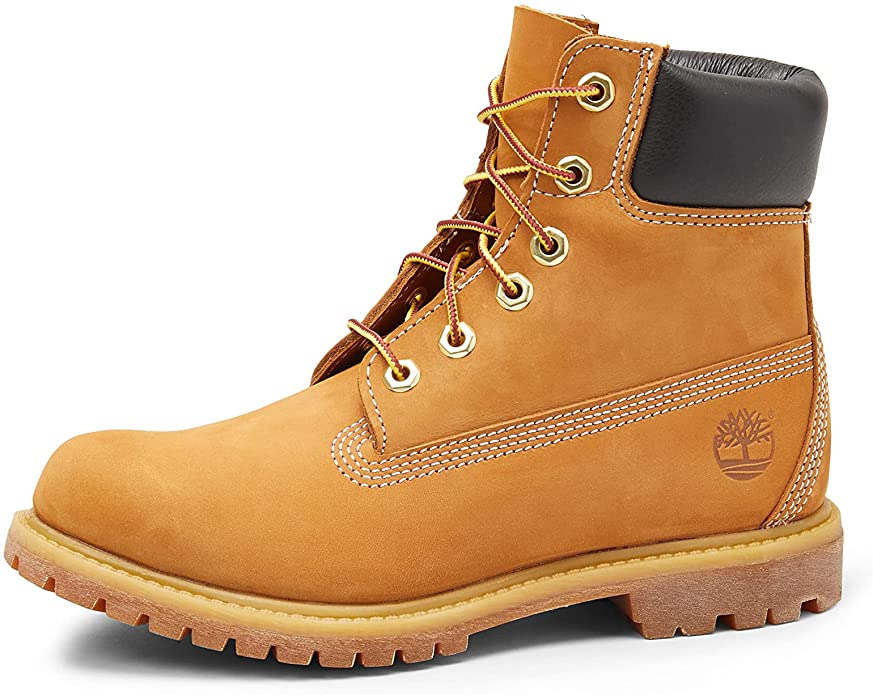 What would be a list of top waterproof shoes without Timberlands, the best waterproof boots? These are a classic for a reason — they're comfortable, stylish, and long-lasting.
They're on the more expensive end of my list, but they get rave reviews for their high quality. You can wear these in all weather conditions and, despite their bulkiness, they can be styled in more ways than you might think!
Pros:
Good quality
Good for any type of weather
Padded collar for added comfort
Cons:
Bulky
Need to be broken in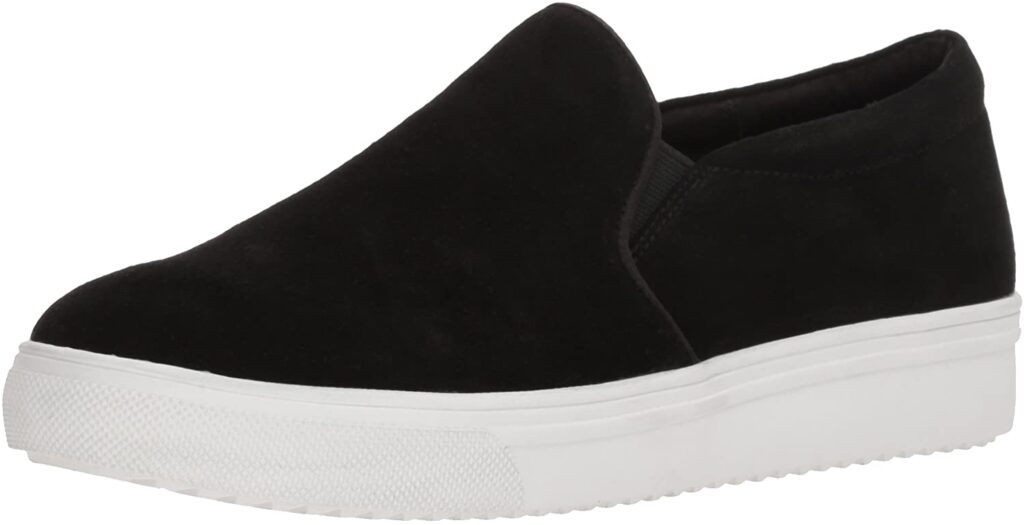 Personally I LOVE Blondo shoes! I own numerous pairs of their shoes and love them all. One thing to mention – this brand runs on the smaller size so if you're between sizes, size up!
These easy slip ons would look cute with any outfit. They'd be great to wear even on days when the sun is shining.
I like that this cute sneaker is fully waterproof and great if you're looking for comfortable walking shoes. You can snag a pair for less than $100 and choose from three neutral colors.
Pros:
Modern and fashionable
Comfortable
Cons:
Run a little tight, size up
A bit bulky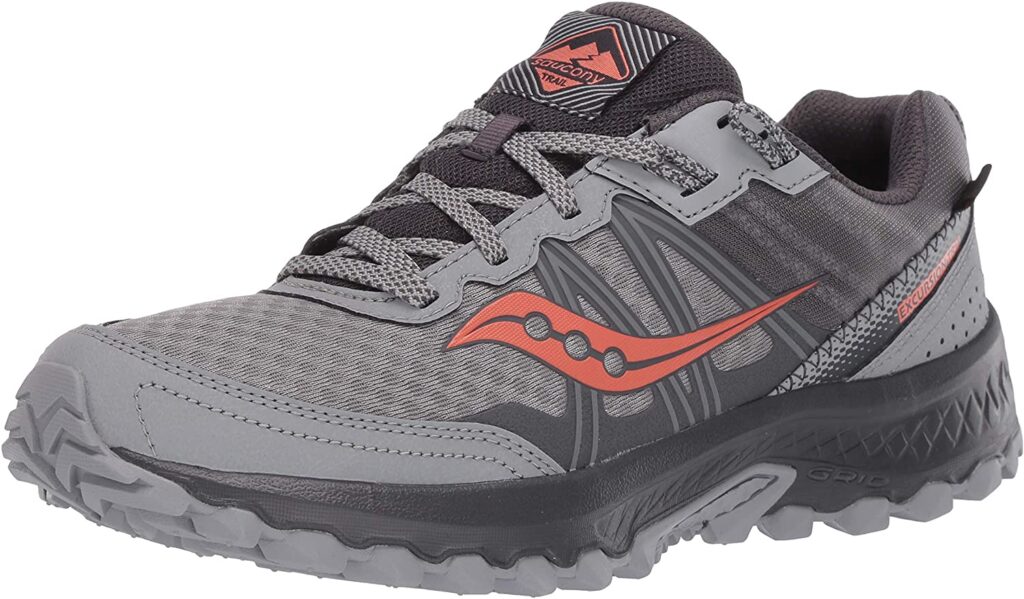 If you're a runner that likes to venture out on the trails, this is the shoe for you. After all, these are designed specifically for trail runners!
There's a mesh upper to prevent debris from entering and cushioning to protect from any trail hazards. And, they're waterproof in case you get caught in the rain or come across wet terrain.
Pros:
Off-road traction
Cushioning for comfort
Cons:
Lack of arch support
Not great for regular day-to-day wear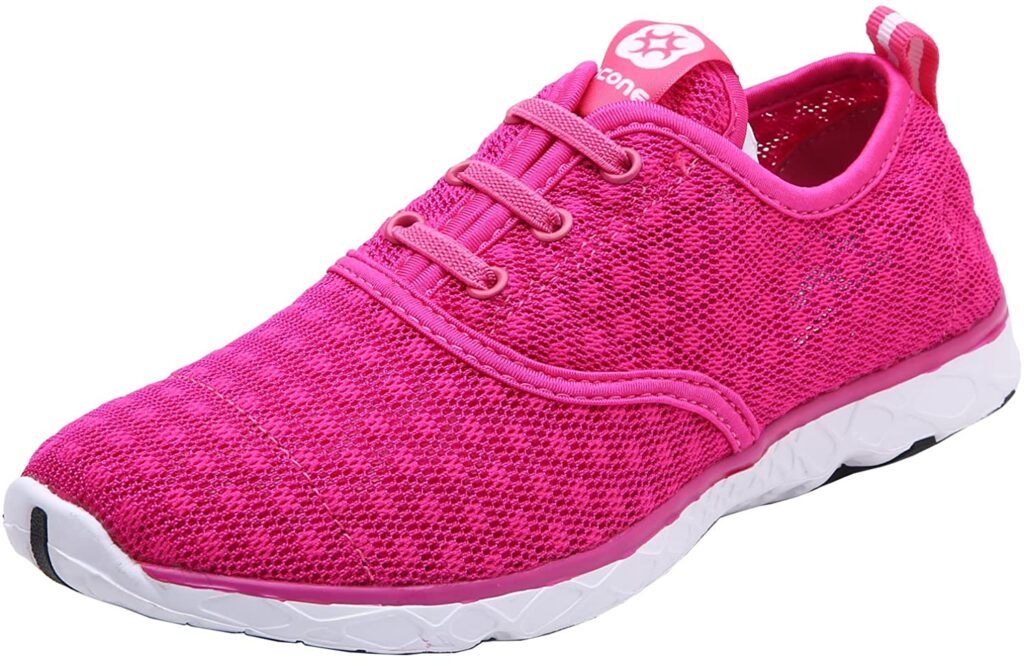 These are water shoes, so they're designed to get wet. They're made for water activities like kayaking, sailing, or walking on the beach. With a mesh material, they're very fast drying and super breathable. They come in a variety of colors and are less than $30.
Pros:
Cons:
Not waterproof
Not meant for heavy activity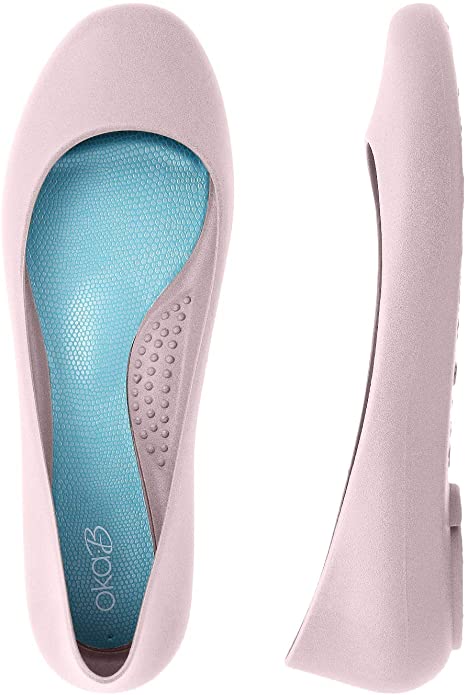 These dainty ballet flats are waterproof and slip-resistant. However, since they are a ballet flat, don't go jumping in huge puddles because they won't keep you dry!
These would be great to wear to work or with a casual outfit. They come in neutral colors and have a two year quality guarantee.
Pros:
Cons:
Won't fully protect your feet from water due to the design of a ballet flat
Runs small
Not the best for wide feet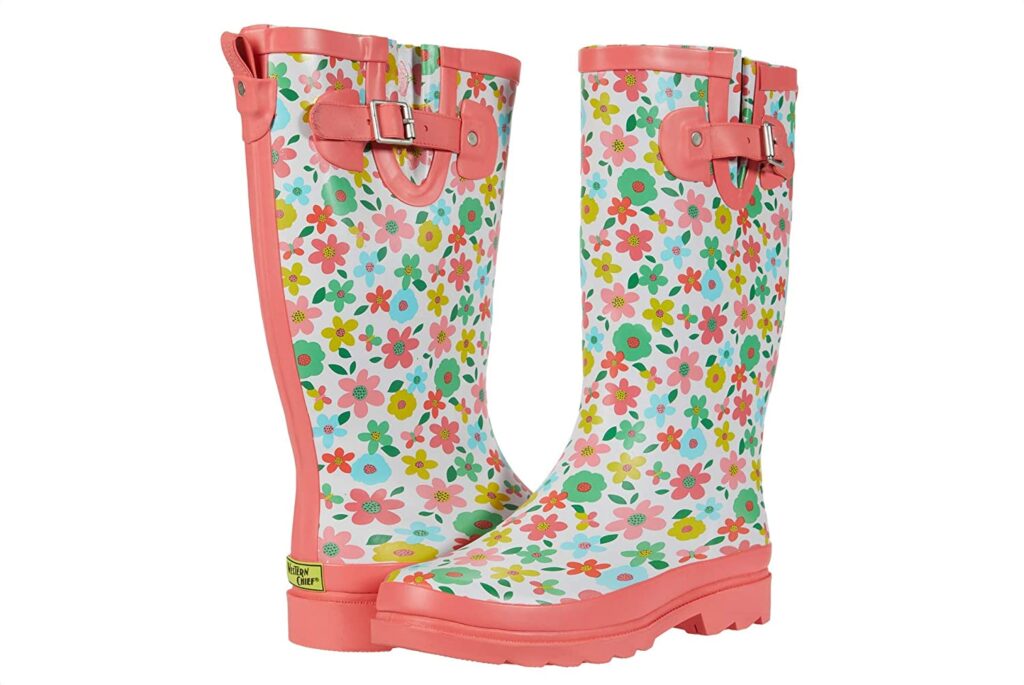 Of course, you can't go wrong with a classic rubber rain boot. These come in a variety of fun patterns to give you some color on a gloomy day.
Plus, they're tall and waterproof to prevent any water from getting in. The inside is lined with a polyester and cotton lining for added comfort and as a protectant to absorb water.
Pros:
Slip-resistant traction
Removable insoles
Cons:
Narrow, size up
Patterned, so you can't wear them with all types of style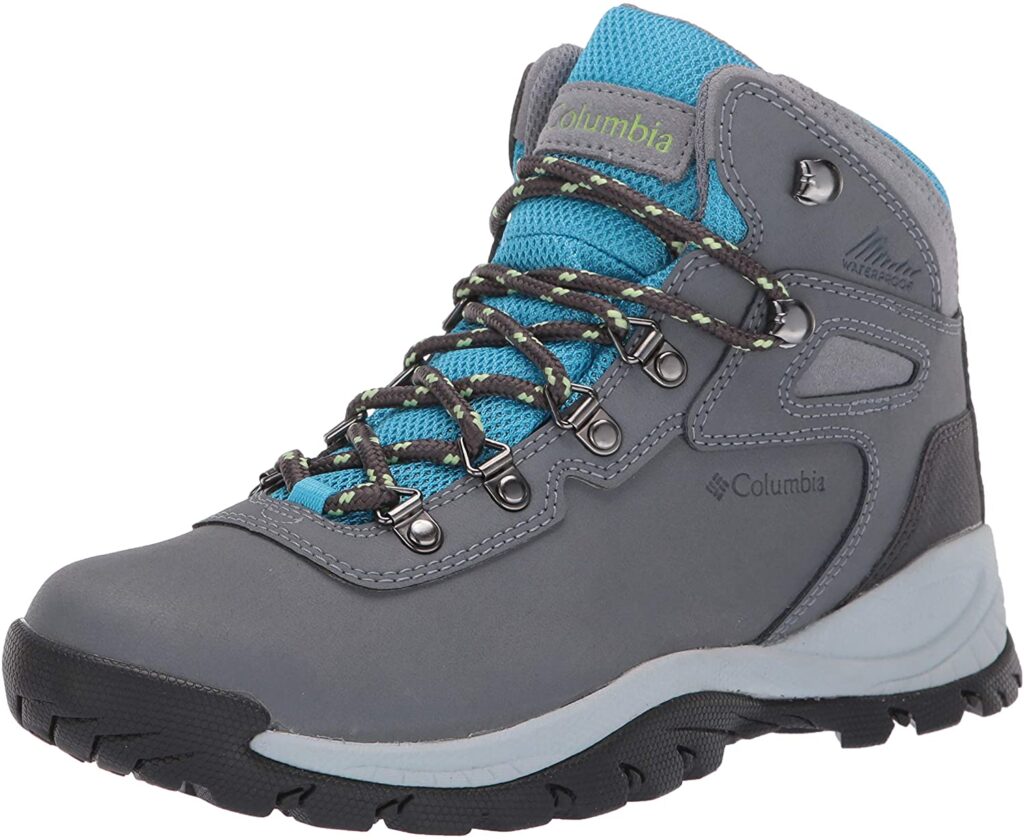 These hiking boots may not be the cutest in the world, but they're packed with support for your next hiking trip. Not only do they have support, but also traction designed for all types of weather — even snow and ice!
These waterproof boots take their inspiration from classic mountaineering boots and are designed for any type of trail.
Pros:
Great ankle support and cushioning
Multi-terrain traction
Cons:
Can get a bit hot
Takes some breaking in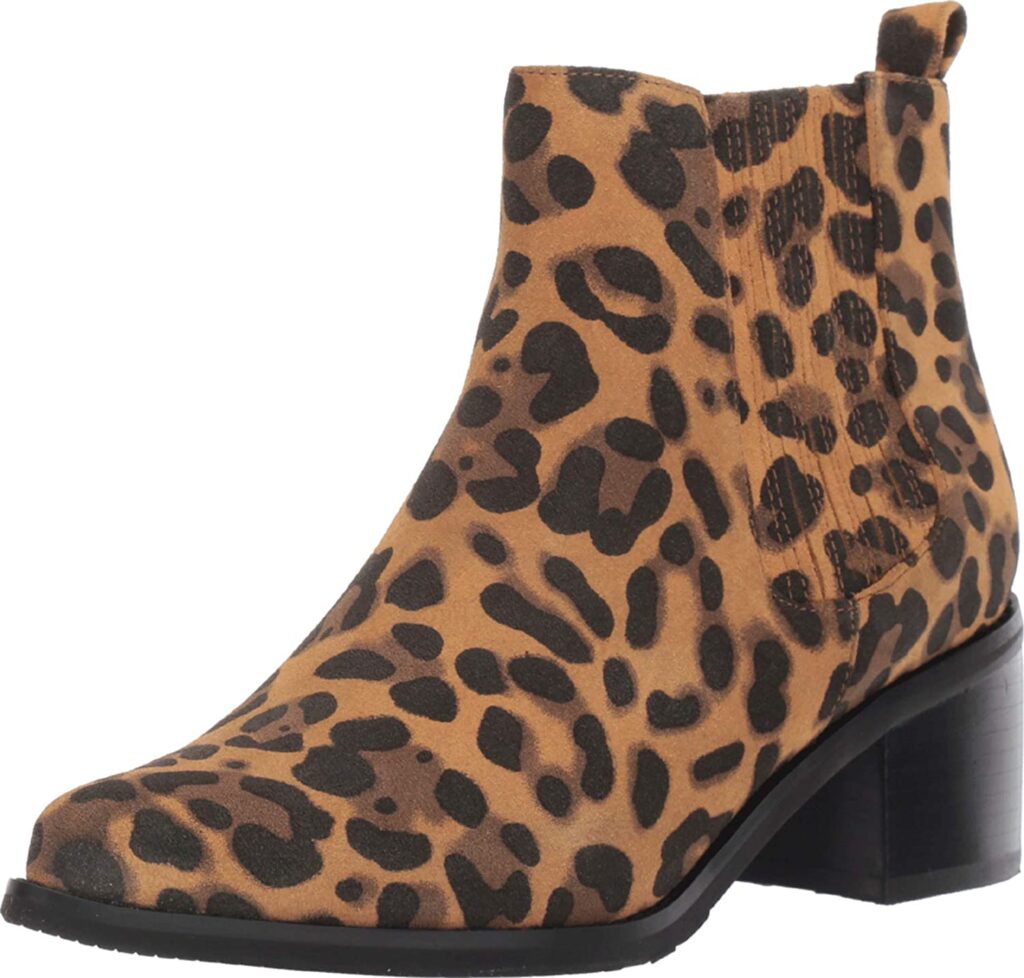 Another great choice if you value fashion even on rainy days! They are perfect for anyone who walks to work and doesn't want to lug around an extra pair of shoes.
These booties come in black, snake print, and leopard print so you can match your personal style. The heel is 2.25 inches, which is a nice touch to make them seem like any other bootie out there. And even better, the material is waterproof leather.
As mentioned above, Blondos tend to run on the smaller size so be sure to size up if you're in between sizes.
Pros:
Rubber soles
Fashionable and timeless
Cushioned footbed
Cons:
Run small, size up
Lack of support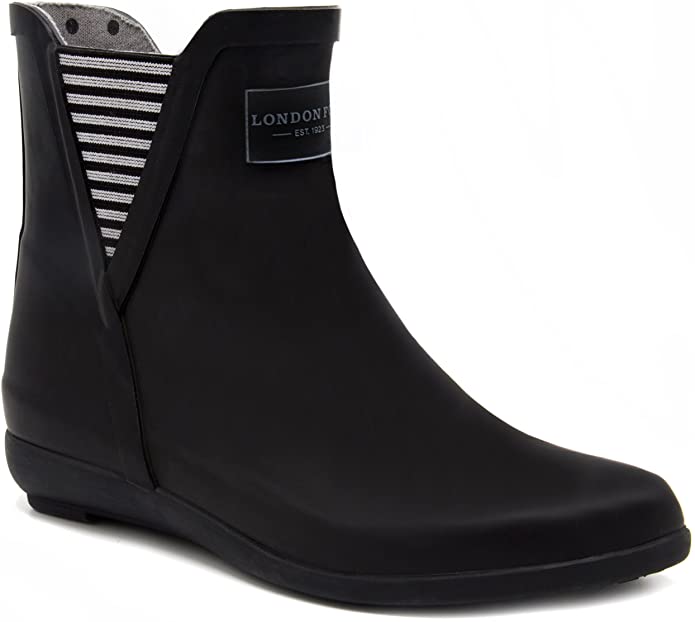 If tall rain boots aren't your thing, these ankle height rain boots may be the better option for you. They come in a few basic solid colors and also offer some fun pattern designs. They have elastic sides, which makes them very easy to slip on. You could wear these with any outfit!
Pros:
Cute bootie-like rain boot
Easy to slip on
Cons:
Shorter than a traditional rain boot, so rain could leak in easier
Not much arch support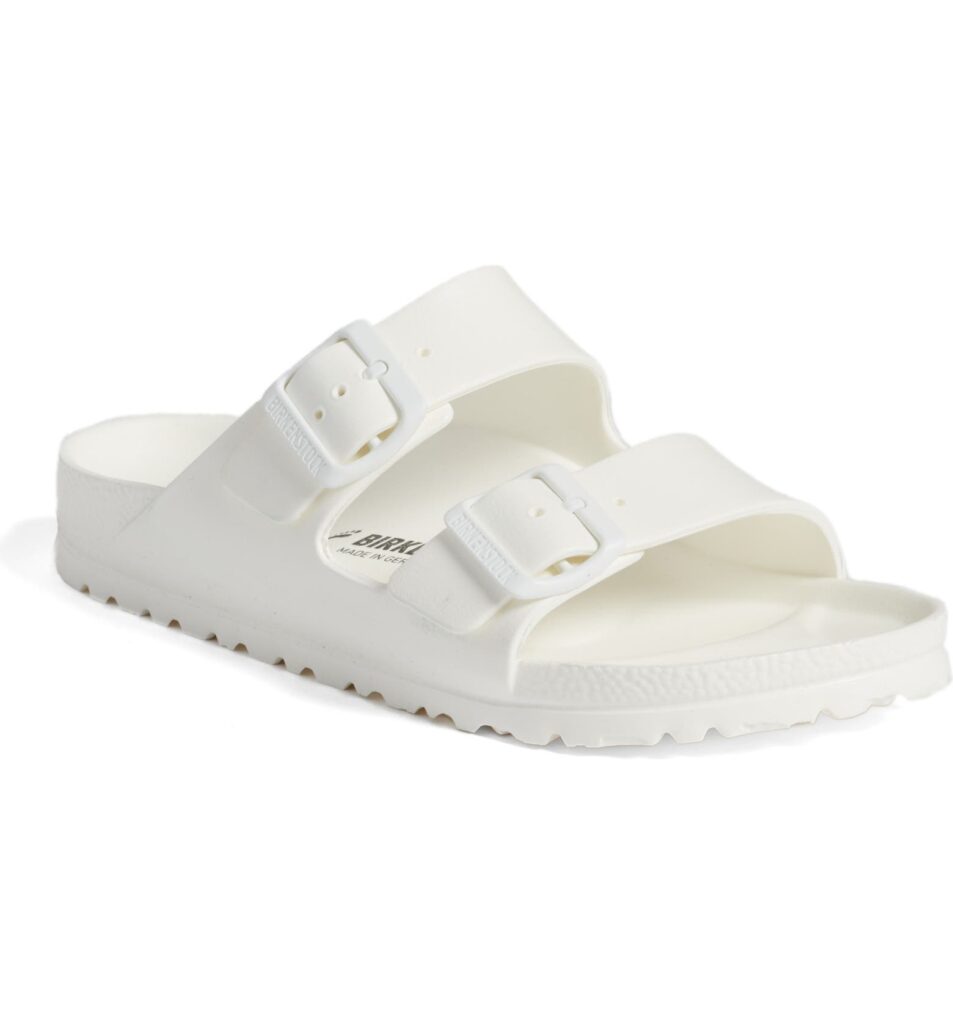 Just like the classic Birkenstock sandal, but the company made these with a rubber-like texture and fully waterproof material.
They come in a variety of colors and would be great to wear in the summer around the pool or at the beach. Or, throw them on after a workout at the gym. They're super lightweight, so easy to toss in a beach bag or gym bag!
Pros:
Adjustable straps
Comfortable
Cons:
Open sandal, so won't protect your feet from getting wet
Runs big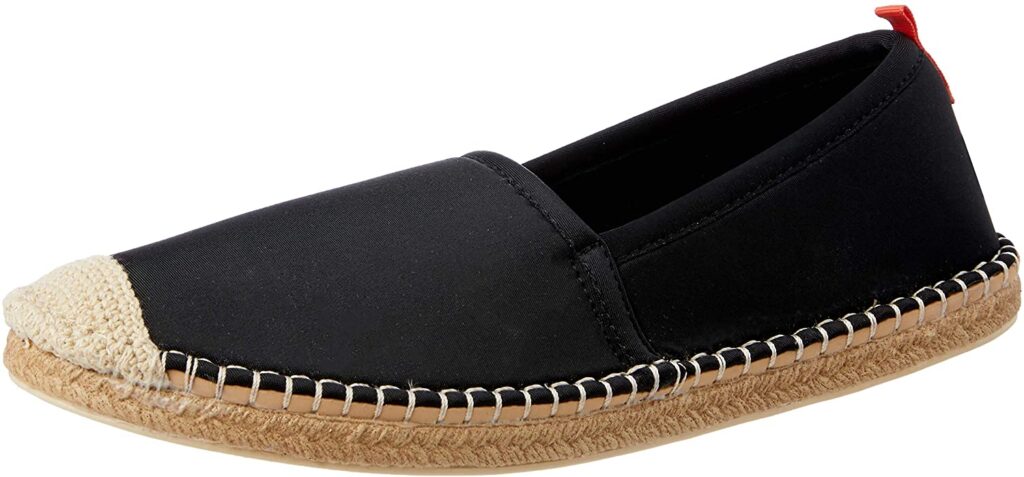 How cute are these for the summer? These slip-on shoes are designed for water activities, making them perfect for the beach, pool, or boat days. They're water-friendly shoes, meaning they're meant to get wet. But they're quick drying! The upper is made from neoprene and the sole is a durable rubber, making the shoe dry in about fifteen minutes.
Pros:
Comfortable and lightweight
Fast drying
Cons:
Will get wet
No half sizes, so you will need to size up
I love this great slip-on sandal and its elastic lacing for warm weather. These Tevas are fast-drying, but they're not waterproof and the open sandal design means your feet will get wet.
They come in a variety of colors to suit your style, but I'd say they're best for more casual wear settings.
Pros:
Sole forms to your foot
Comfortable
Cons:
No arch support
Meant to get wet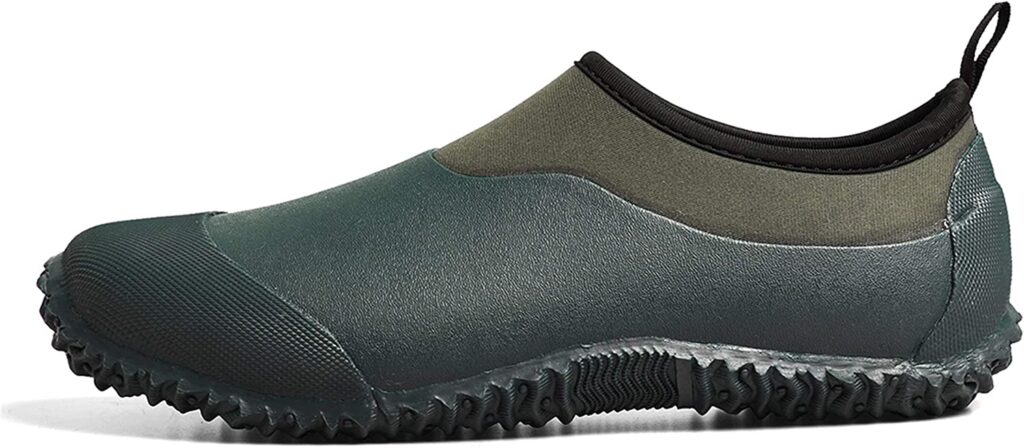 I wouldn't wear these on a daily basis, but if you're someone who gardens or does a lot of yard work, you probably have a good use for these! You can easily slip them on and off for when they are needed, and they are fully waterproof. They'll keep your feet dry and clean no matter what work you're doing!
If I got these, I'd probably leave them in my mud room or on the back porch so they're ready for whenever I need to do some muddy work.
Pros:
Flexible and high traction
Easy to clean
Cons:
So many choices, so many styles! No matter what you're looking for, there's a waterproof shoe for you and your needs. Don't wait to keep your feet dry during your next adventure!
Want more shoe fun? Head here for the best water shoes to wear for your next water adventure!