This post is a long time coming but I'm finally sharing Penelope's Unicorn Birthday Party! If you're planning a unicorn birthday party, here's a few of the things we did.
When Penelope (and her cousin) turned 1, we decided to have unicorn themed birthday party! A few months before their first birthday, I found some cute unicorn candles and both my sister in law and I loved the unicorn cake trend so decided to go for it.
Unicorn Birthday Party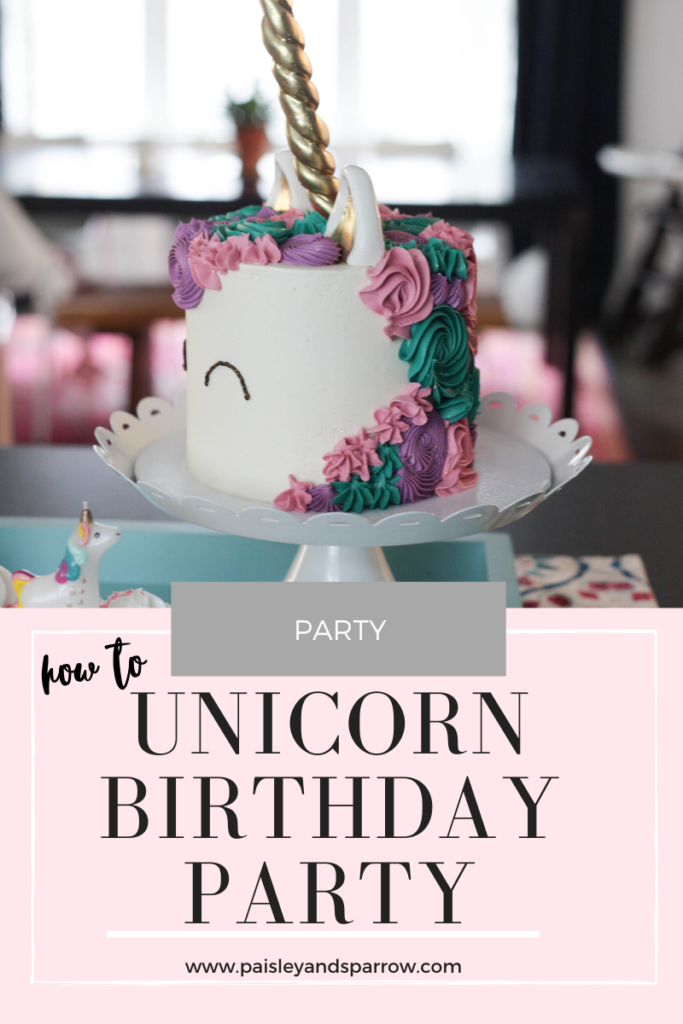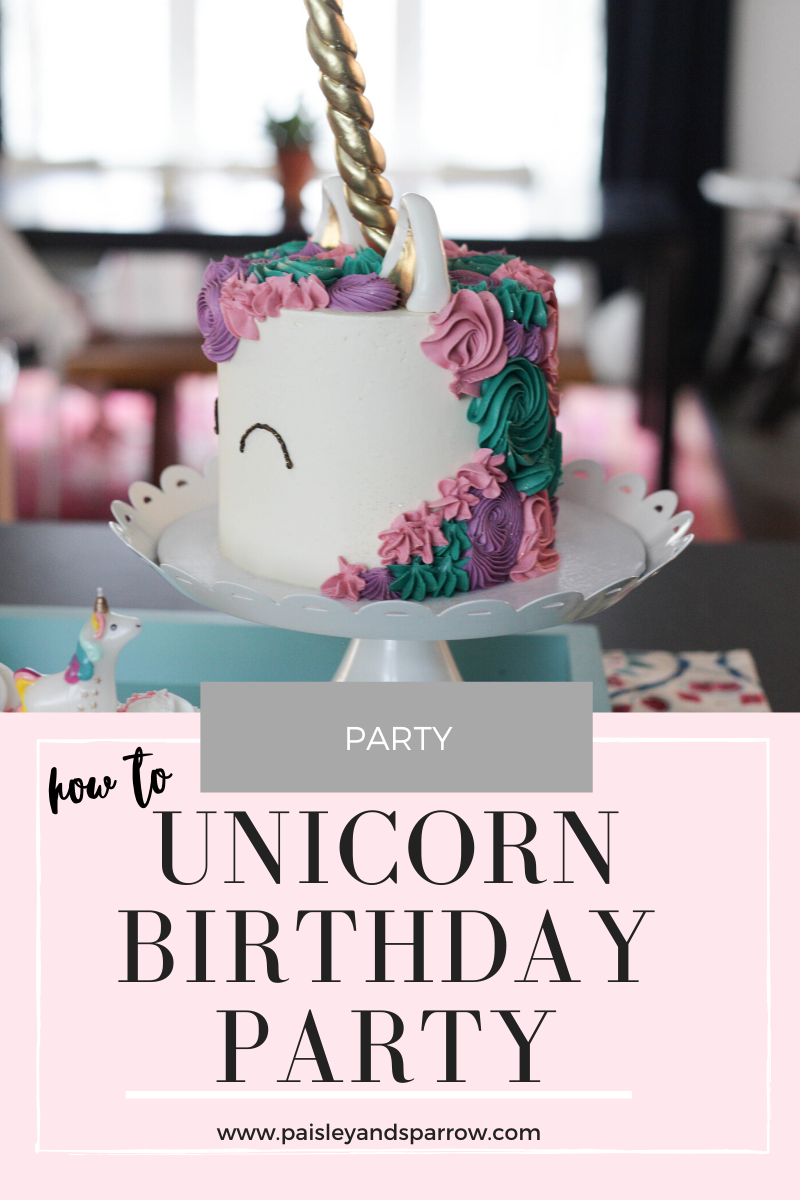 *this post may contain affiliate links which means I may earn a small commission on something you purchase at no additional cost to you. Thank you for helping me support my family through Paisley + Sparrow!
Here's a few simple unicorn birthday party ideas and a few ways to make it pretty inexpensive!
Unicorn Birthday Cake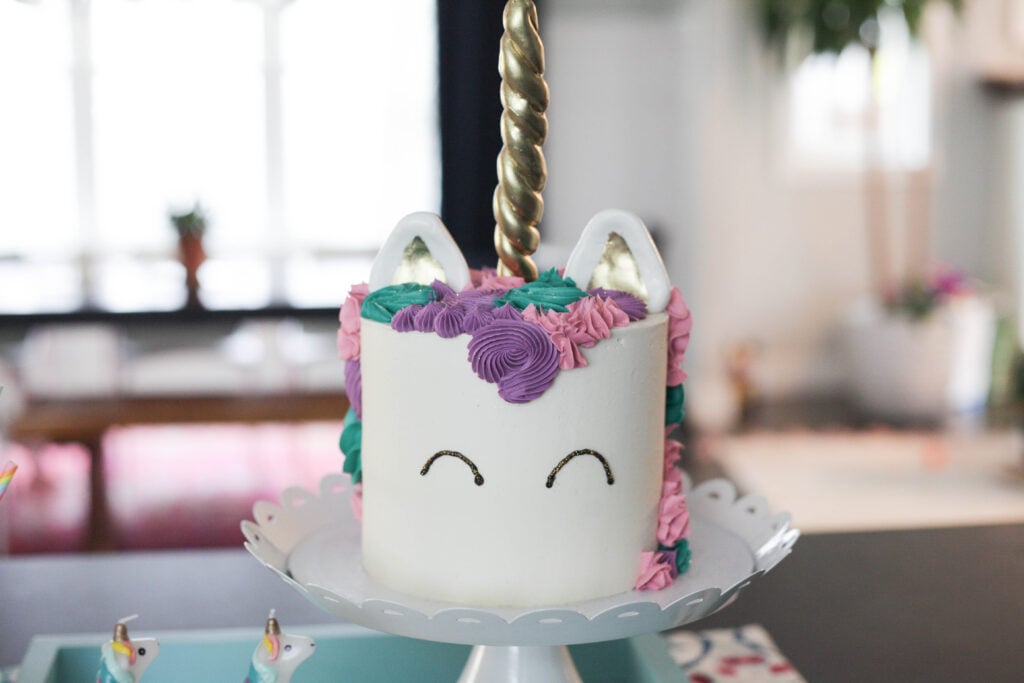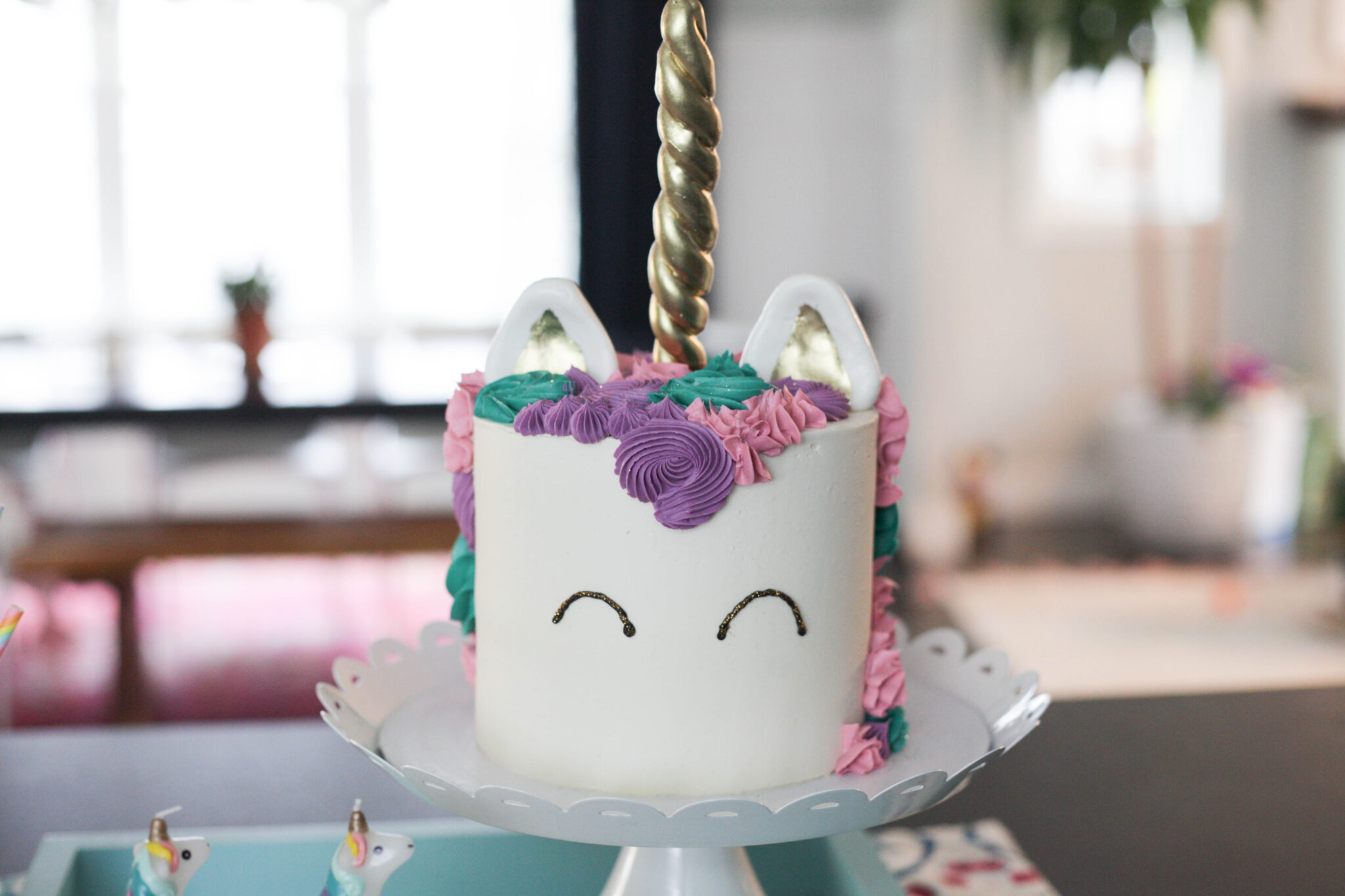 Selfishly I picked the theme for her 1st birthday because I just really wanted to get a unicorn birthday cake! The unicorn cake trend is one of my absolute favorite so it was so fun to be able to get one!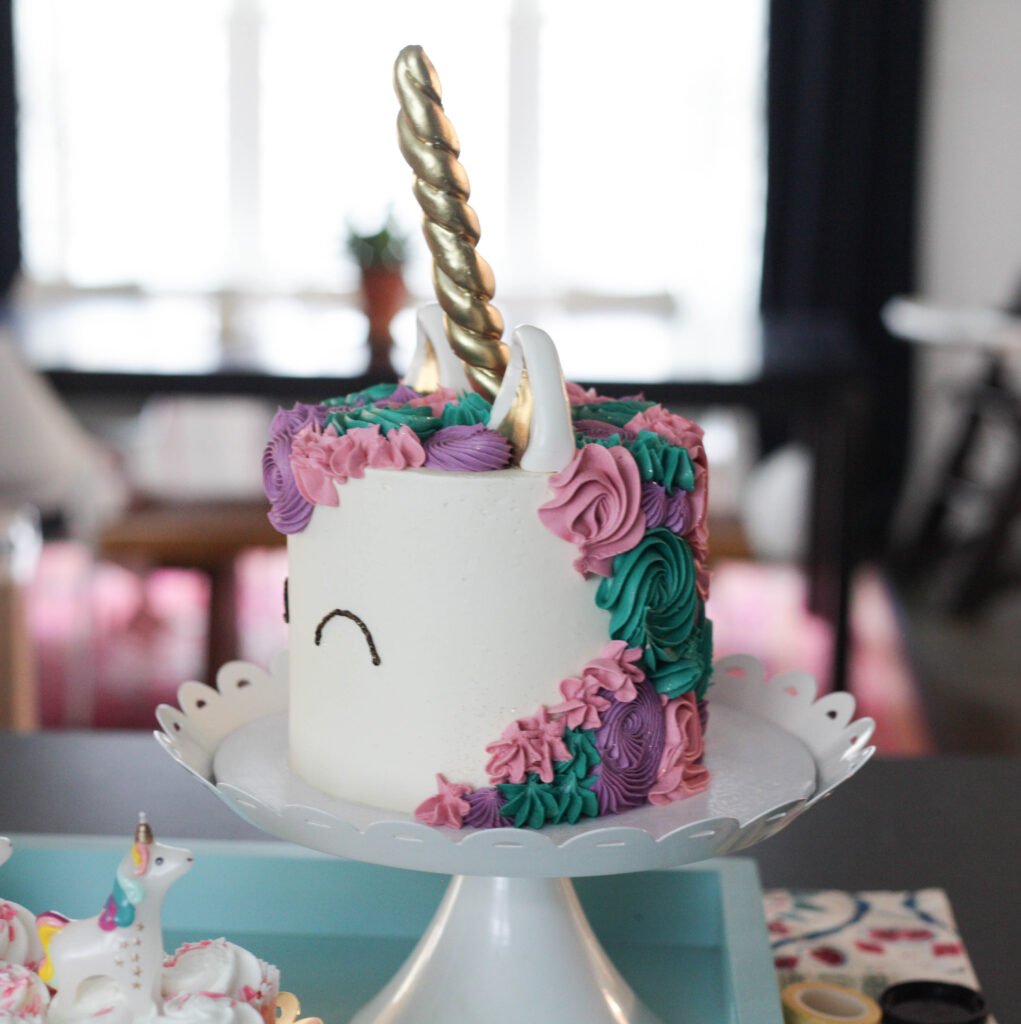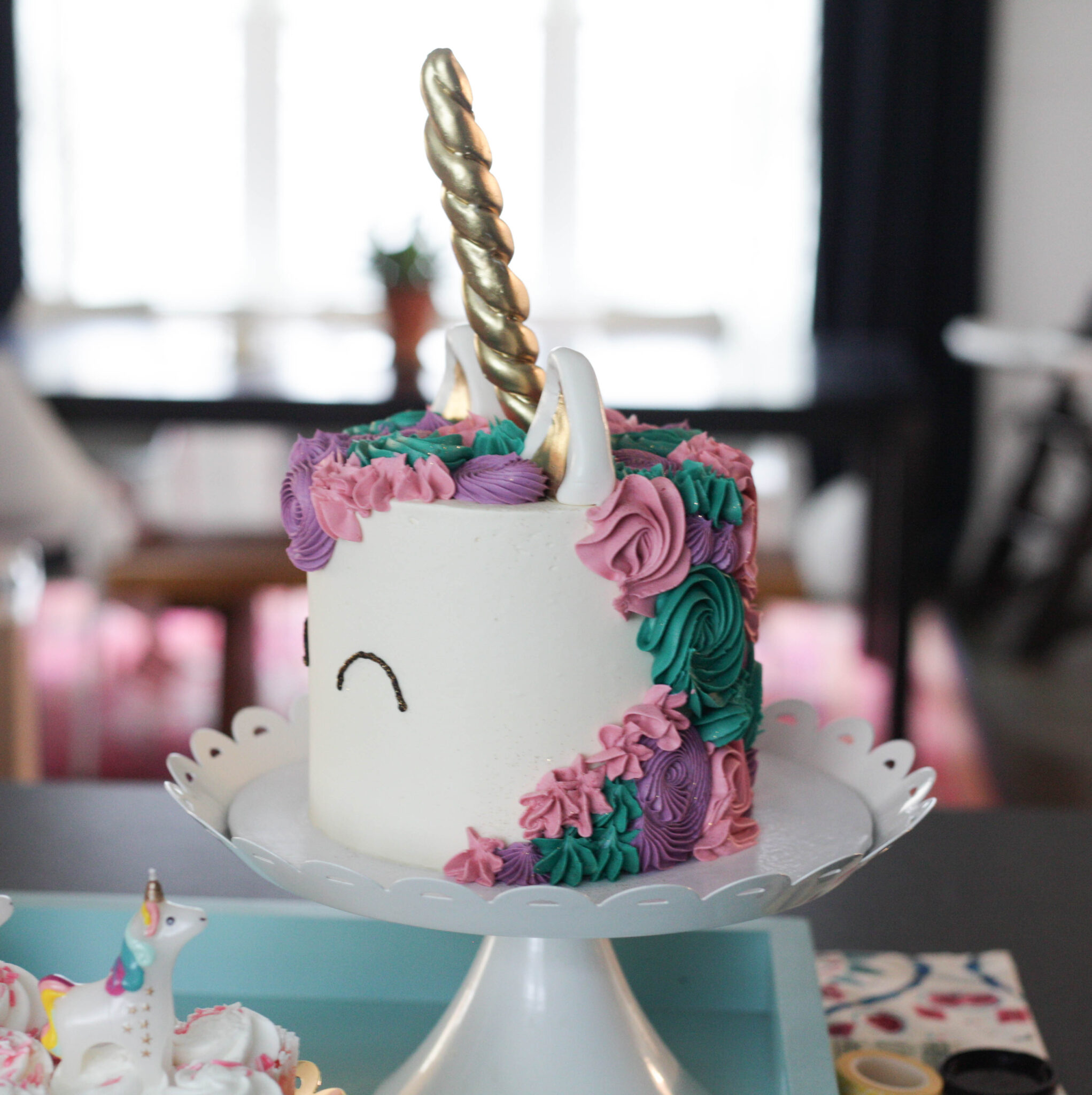 I love doing one big cake for parties which is just as much part of the decor as it is dessert! Get a simple cake stand like this one and make it a focal point!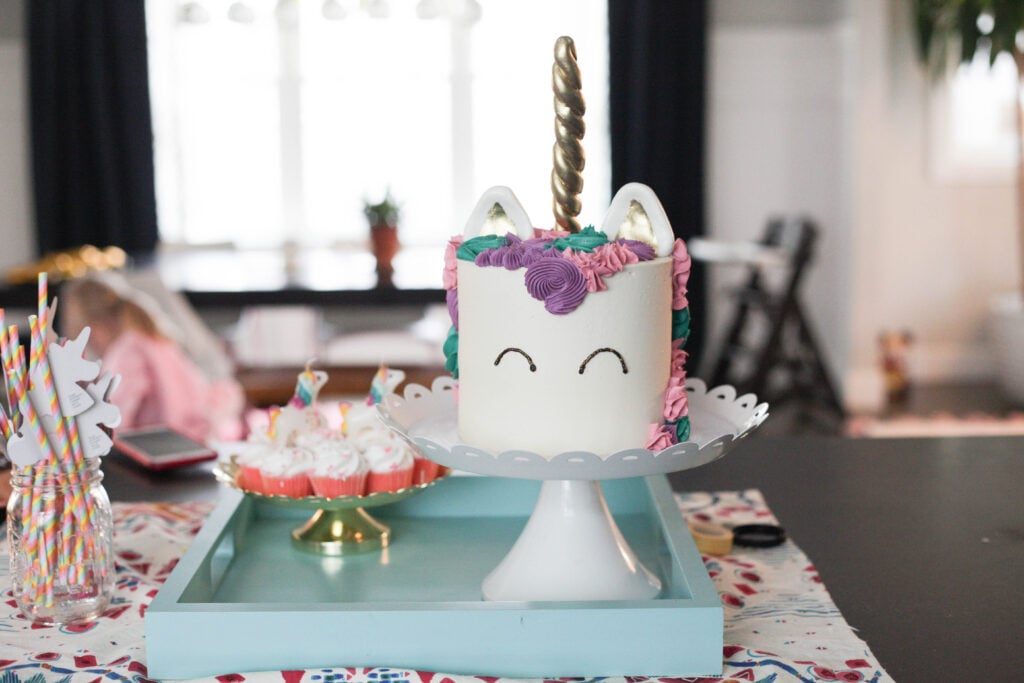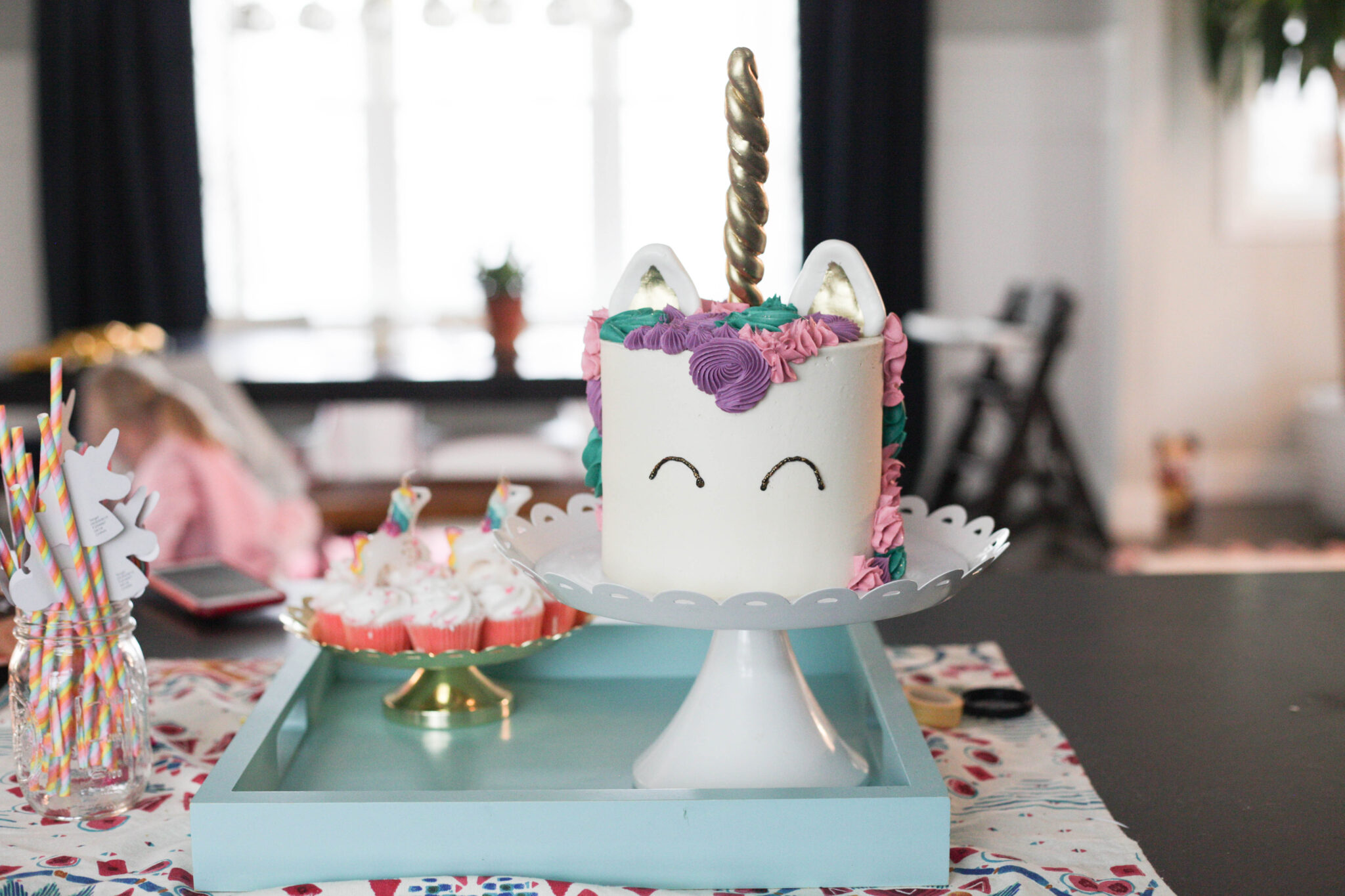 I bought this cake from a local bakery here in Minneapolis. I love baking but am not a pro at making cakes! However, there's ton of great tutorials to make your own unicorn cake if you go that route.
There's also this fun cake accessory from Amazon to pick up for a DIY option!
Cupcakes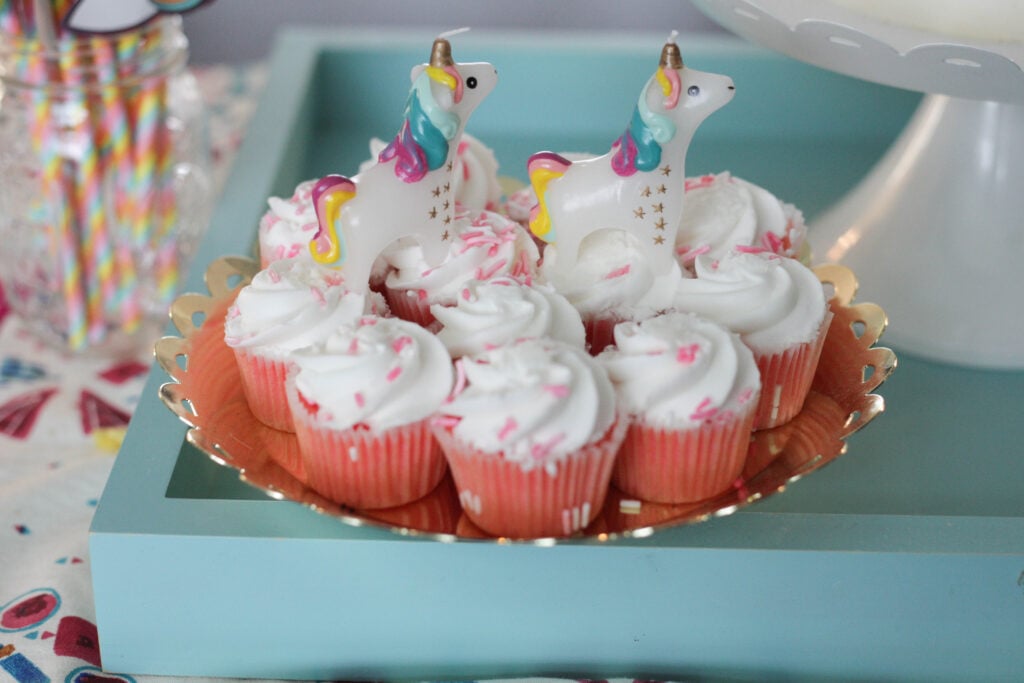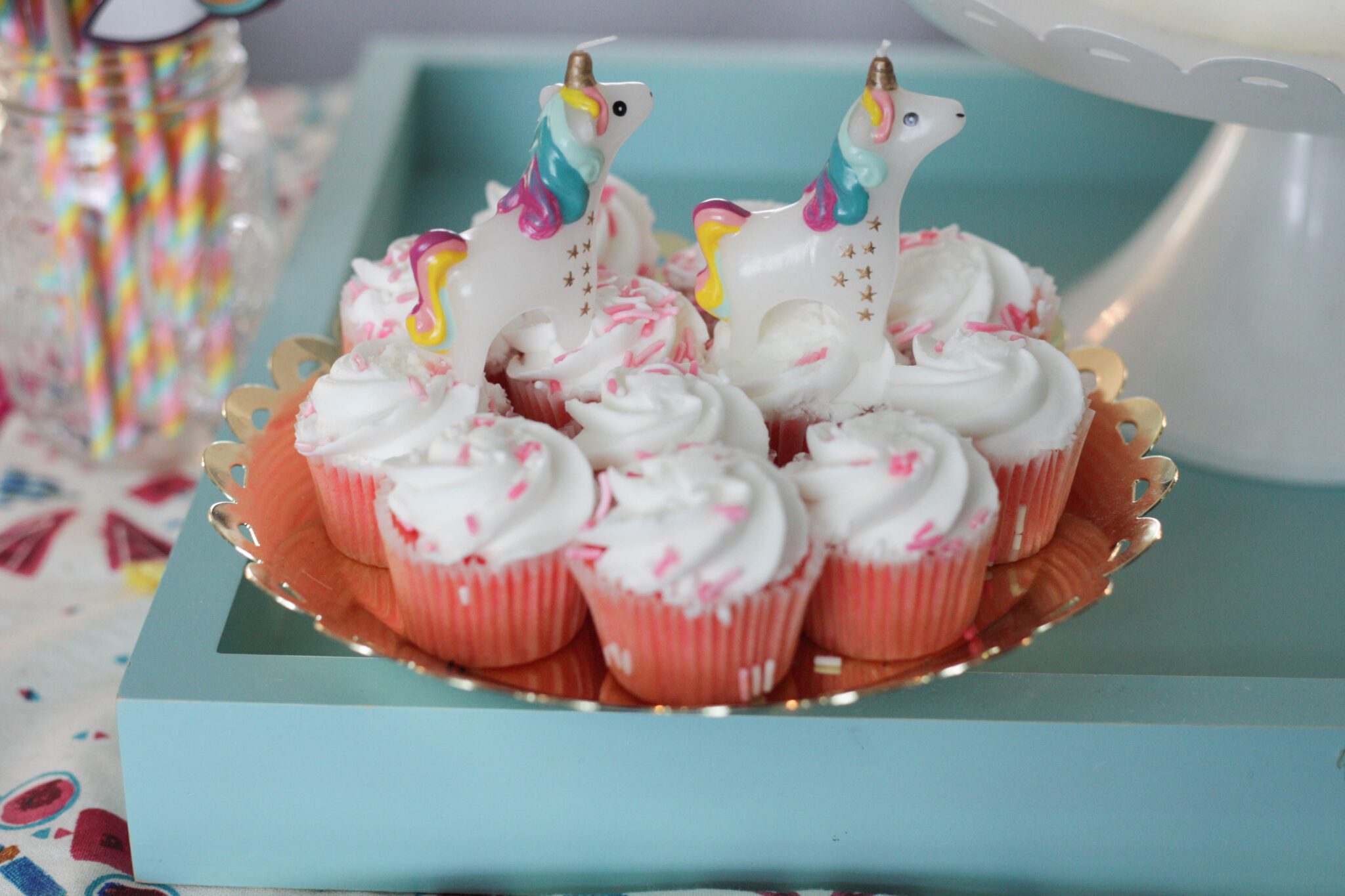 One thing we typically do for our family birthday parties is to also have cupcakes in addition to a cake. It may sound excessive but an inexpensive box of funfetti cupcakes can make a big difference.
One thing that it helps with is blowing out birthday candles! For Penelope's birthday we always celebrate with her cousin who is just a few weeks older than her. Rather than sharing a cake and trying to manage toddlers blowing out candles on the same birthday cake, we split it up and give them each their own cupcake.
This is totally not necessary but just a way that we make things a little easier for our kid birthdays! If you're looking for unicorn candles, this 5 pack from Amazon is a great option!
Unicorn Balloon Garland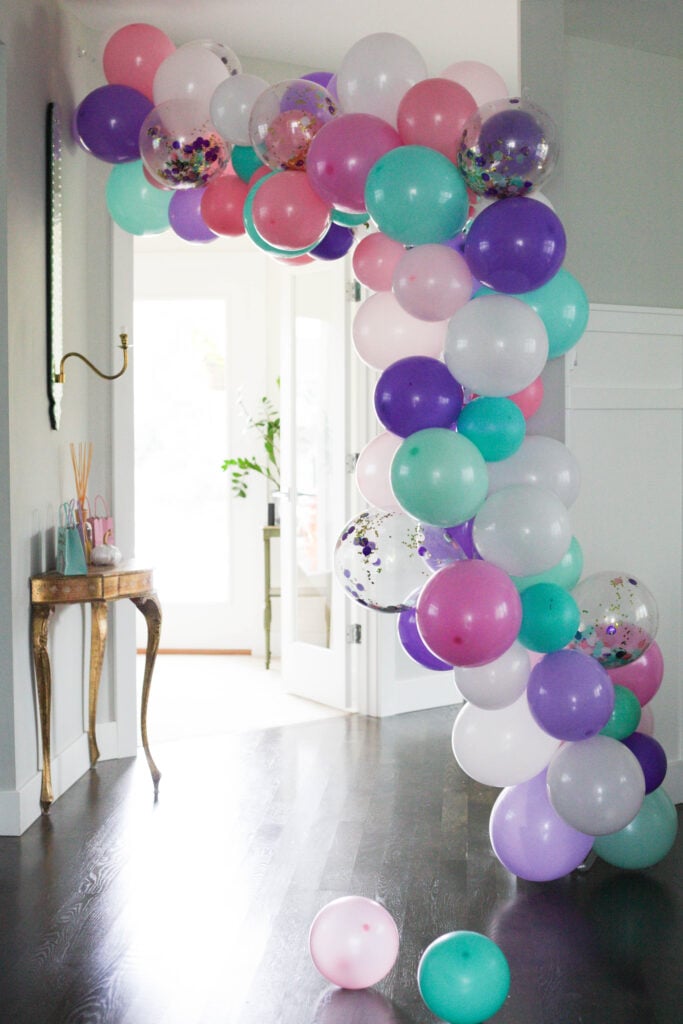 Let's be real, every party with a balloon arch is way more fun, am I right? I started doing balloon garlands for Roy's 1st birthday party and haven't stopped doing them!
Balloon arches are truly so easy to do so now I make them for everyone's birthday!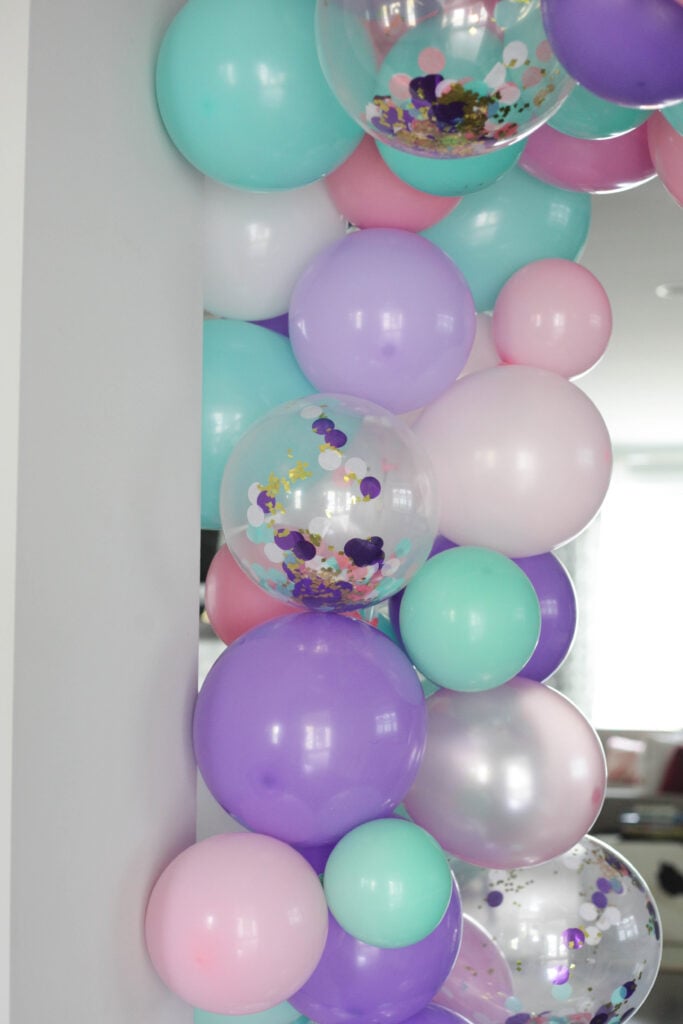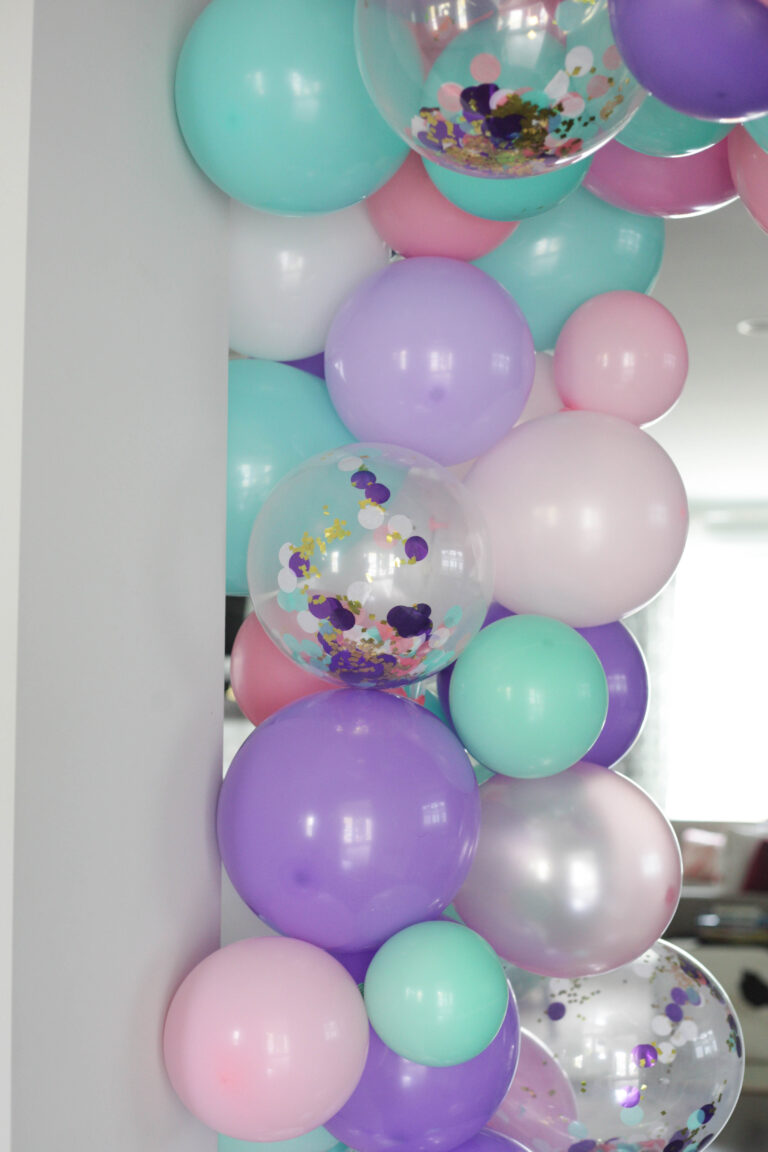 For Penelope's unicorn birthday, I went the simple route and bought these "unicorn balloons" off of Amazon. These are technically all the same size but I just blew them up different sizes to give it a more unique look and feel.
Find another fun rainbow balloon garland here!
Face Glitter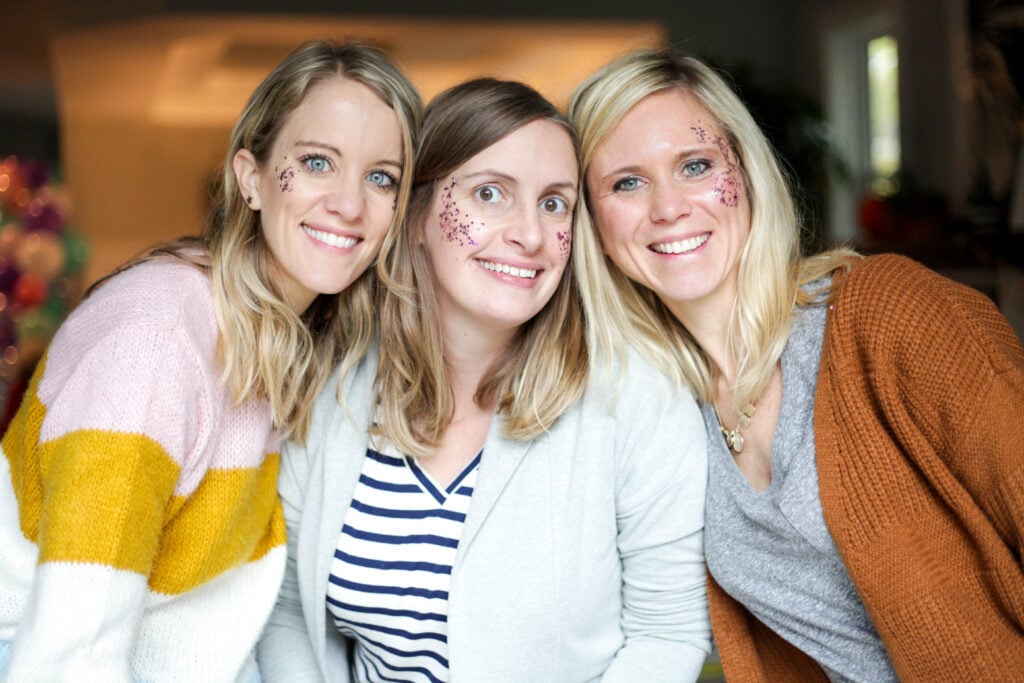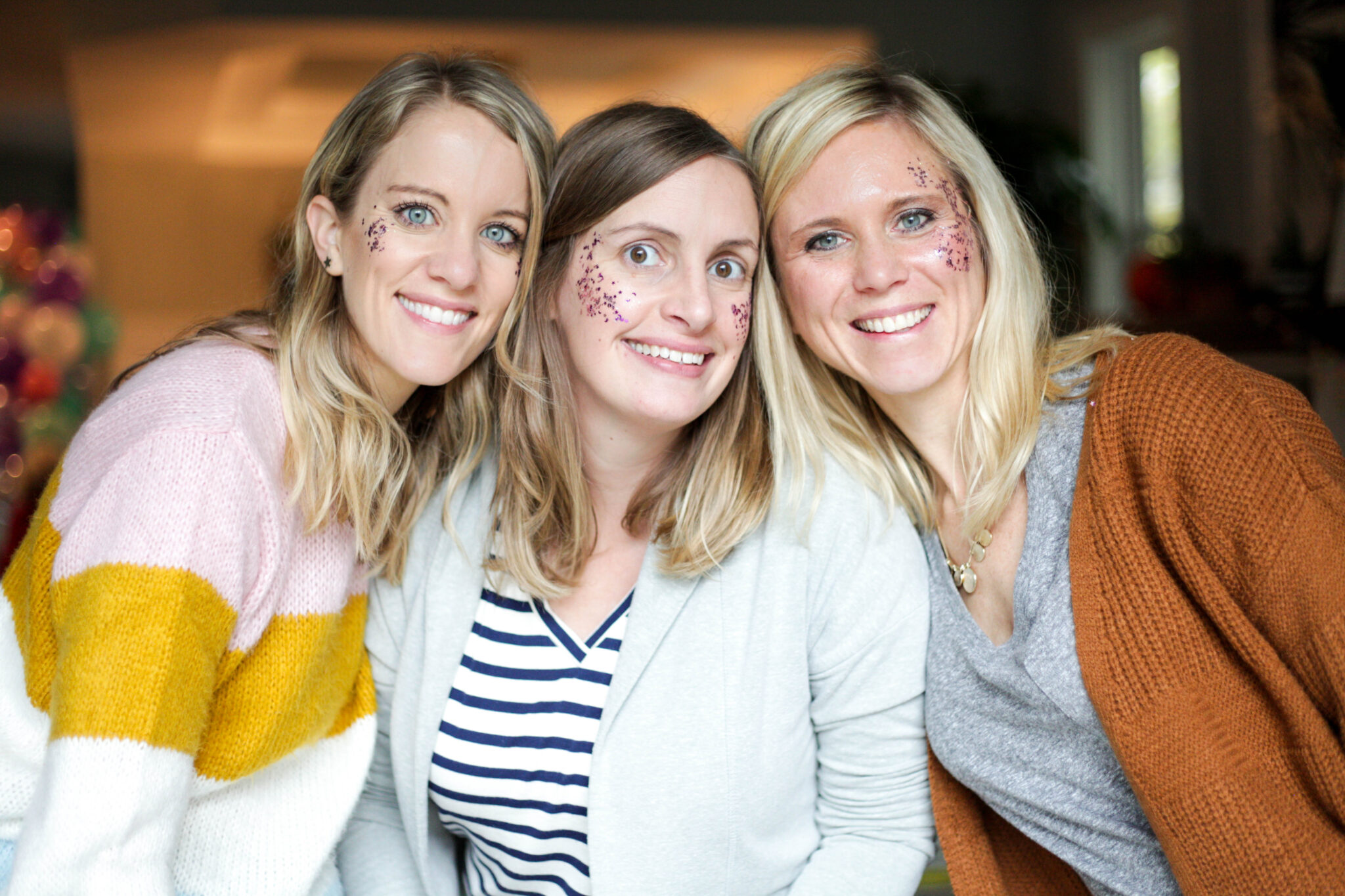 Glitter and unicorns go hand in hand (or at least I thought so) so I picked up some face glitter from Target for anyone who wanted to use it! It was a big hit with all the little girls and even us moms got in on the glitter fun too!
We had a bunch leftover which has come in handy for Halloween and random days when the kids want to dress up!
Other Unicorn Decor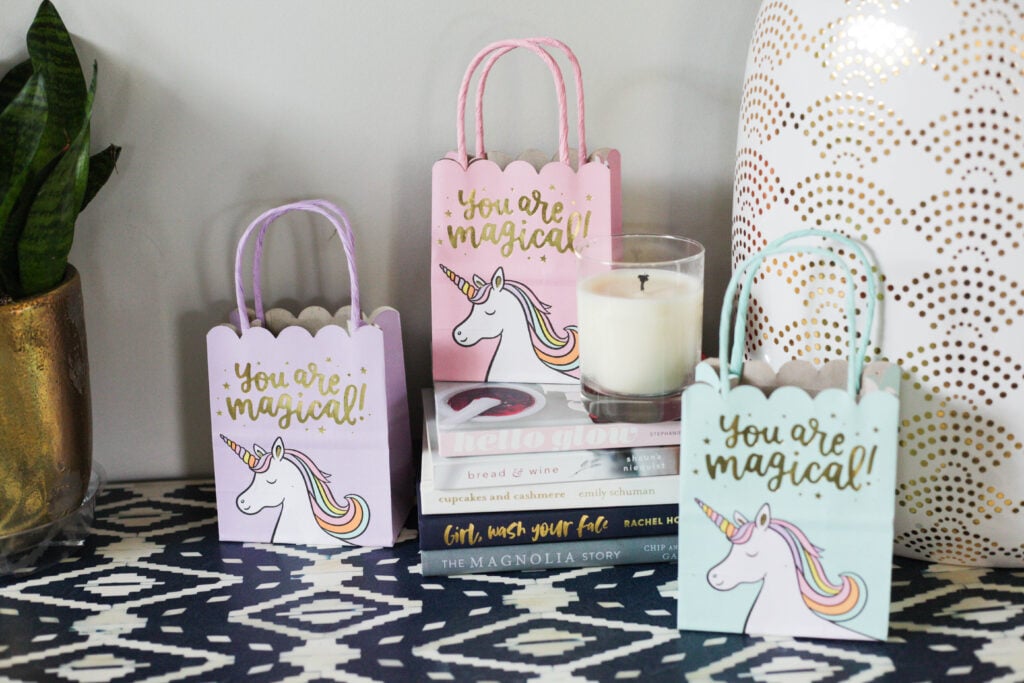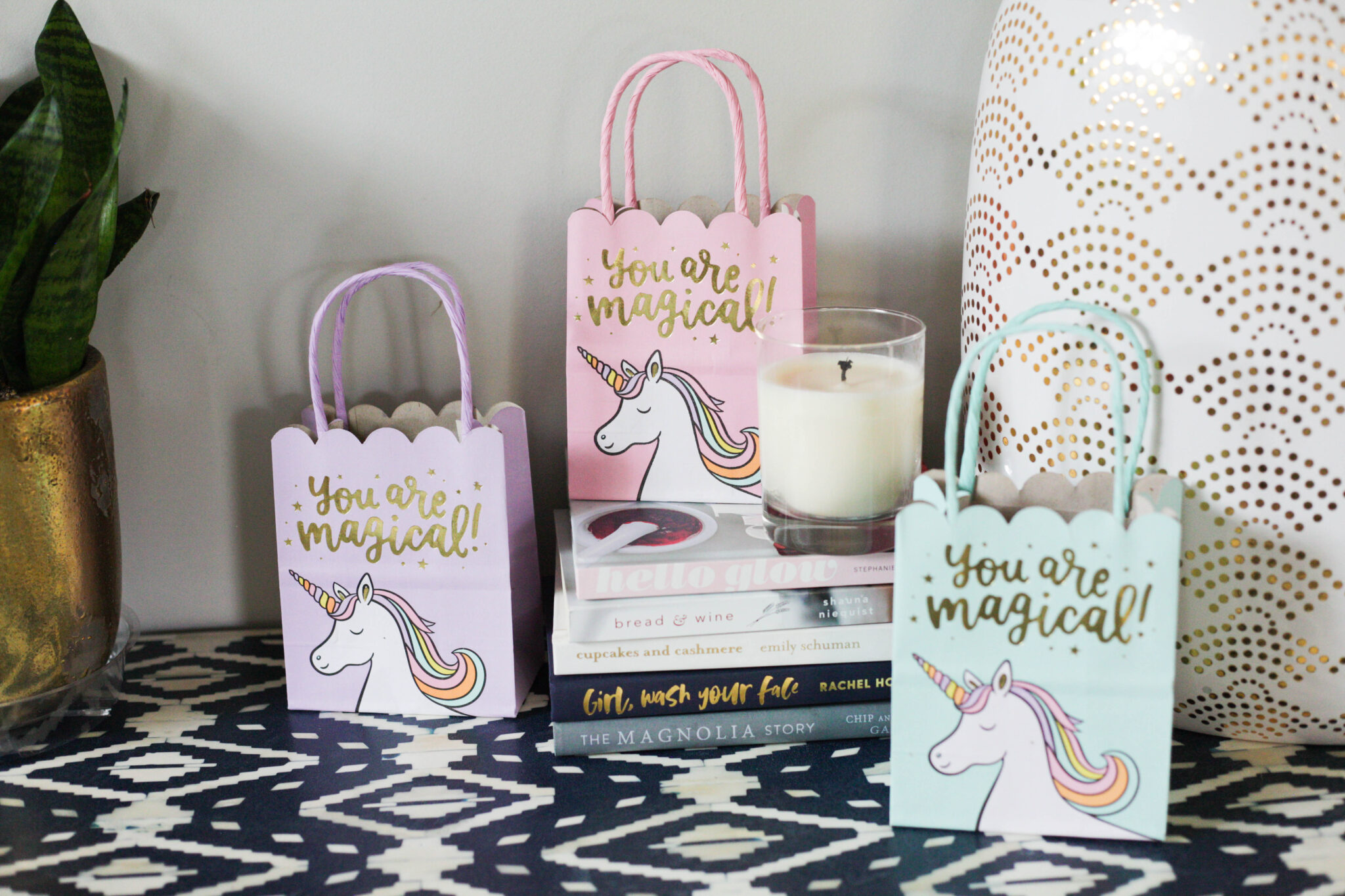 When you're on the hunt for unicorn decor, try to think outside the box a bit! I found these cute, small unicorn gift bags (similar unicorn party bags here!) that I used for simple decor around my home.
And then, when everyone was leaving, I encouraged them to put a cupcake in the bag to take home with them! That way the bags served a dual purpose – decor and take home container!
I also had a "You are Magical" banner that I hung for the party which I've repurposed for other parties since then. I try to steer clear from "1st birthday", etc type decor since you're limited in its use.
Whenever I throw parties I try to not get items that can't be reused. Obviously there are some things that can't be used for future parties but with a bit of planning you can save yourself a lot of money in the future by reusing party decor from future years!
I hope you loved seeing Penelope's unicorn birthday party and I hope it helps you with planning yours!
Want more party ideas? Check out her Minnie Mouse birthday party from her 2nd birthday!
As always, thanks for reading!