I was recently introduced to TytoHome, an "on demand medical exam" where you can do a full clinician visit in the comfort of your own home – WITH a diagnosis!
Now that we have more than one child at home (and another on the way), I've quickly realized how hard it can be when one child gets sick.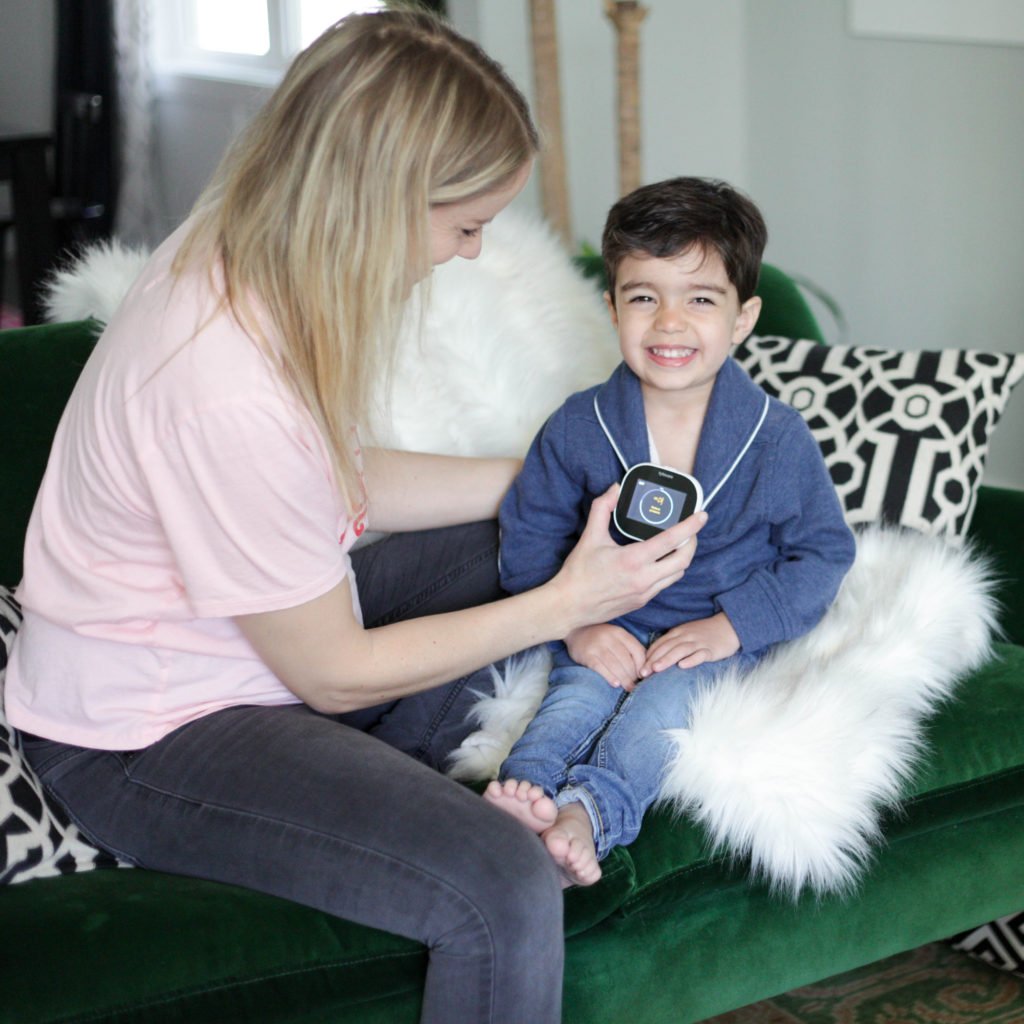 This post is sponsored by TytoCare, all opinions are my own. Thanks for supporting Paisley + Sparrow!
We had to spend much of Christmas Eve not together as a family because Penelope got really sick so I had to take her to the doctor while Roy and Rishi stayed home – in an attempt to not expose Roy to additional germs.
If we would've had the TytoHome back then, we could have done her full visit together rather than being apart for a holiday!
Also with Rishi's work schedule, it's not always ideal for me to bring all the kids to the doctor when he's traveling. Having the option to get my kids, or even myself, looked at while at home is a huge benefit!
Setting Up your TytoHome
Setting up your new TytoHome device is super easy! The device comes with detailed instructions and it takes less than 10 minutes to set it all up.
First, you download the TytoCare app on your phone.
Then, you register yourself and your family (if you have a spouse or dependents that may need to be seen). It's best to get everyone all set up so you don't have to do it when you actually need one of them to be seen!
After you're all registered, a video plays to help you connect your app with the device. Again, it's very easy and the walk you through step by step on what to do.
Practice Exam
Once you're all registered, the app takes you through a 10 minute video explaining the TytoHome system with you and what an exam will be like, allowing you to practice each step.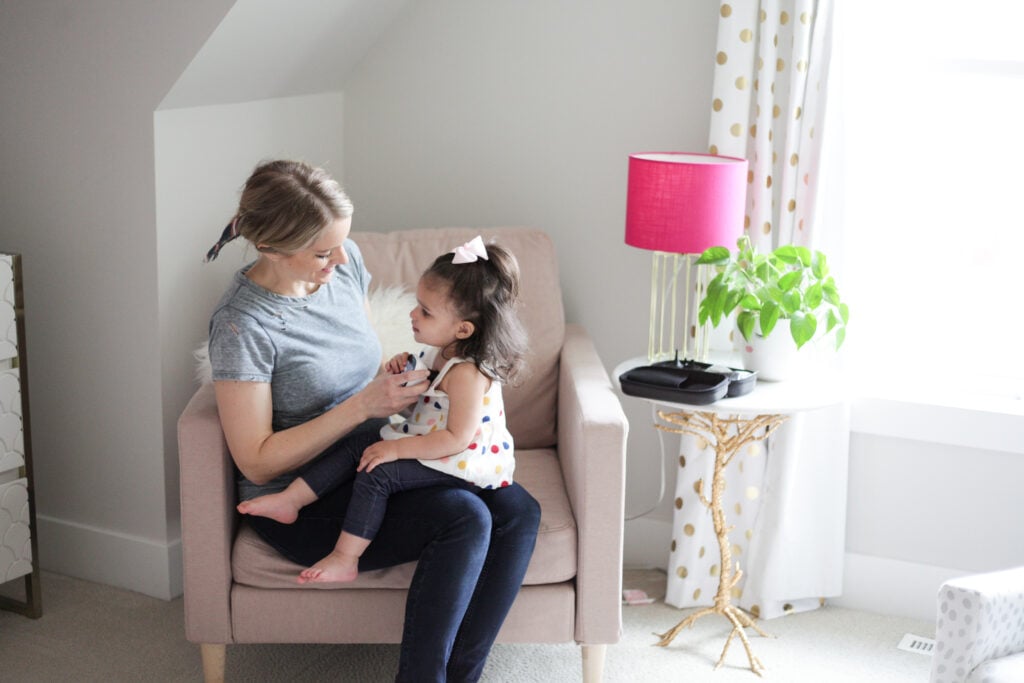 I love this step because I was able to know exactly how to use the device before an actual appointment was needed. I felt way more confident during my first real exam having gone through each step.
I tried it on Penelope since I figured she would be the toughest one to do the exam on. I was right. 🙂
The first few (heart and lungs) were easy enough to manage after a few tries but she was being a stinker for her throat exam and I had to go back to it later in order to finish it!
They recommend having another adult or a show on to keep a child occupied during the ear exam so I decided to wait on testing that until Rishi was home. Instead, I tested it on myself and it took a bit of practice!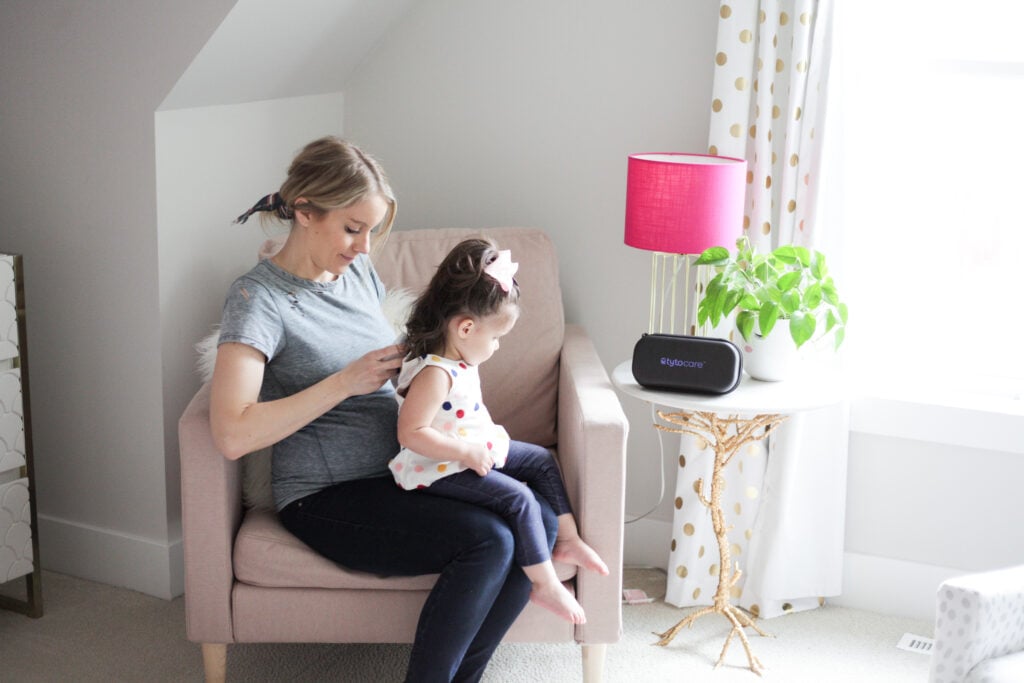 There's also an option to try it all out again which was really helpful when I was showing Rishi. That way we both were able to practice before a real exam.
A Real Exam
Doing a real exam is so easy! First you pick which patient you want seen (if you have multiple). In our case, we wanted to get Roy checked out because he got a sliver we weren't able to remove.
You can click on one of the already populated symptoms or type in your own. Once you're ready, you start the call.
You're then placed in a "waiting room" just like you'd be in at the clinician's office – the one perk is you are in the comfort of your home!
Rishi and I both agreed this would be an amazing option for times when the kids are throwing up or if Rishi's traveling so I'm not transporting 2 (soon to be 3) kids to the clinician and waiting there.
After a few minutes, the app started alerting me that the clinician was ready to see Roy.
It took us a few minutes to actually "answer" the call and start the visit but it wasn't a big deal! The clinician was patiently waiting for us when I finally hopped on.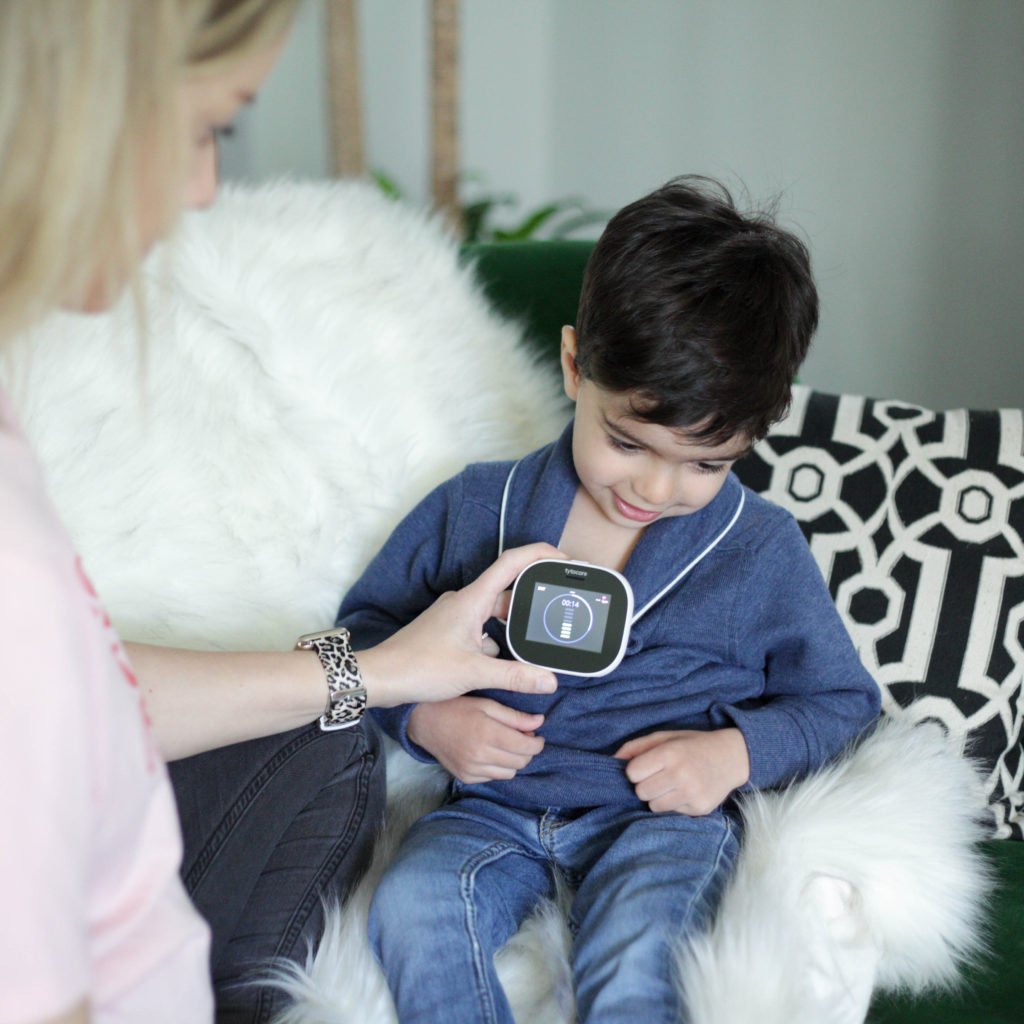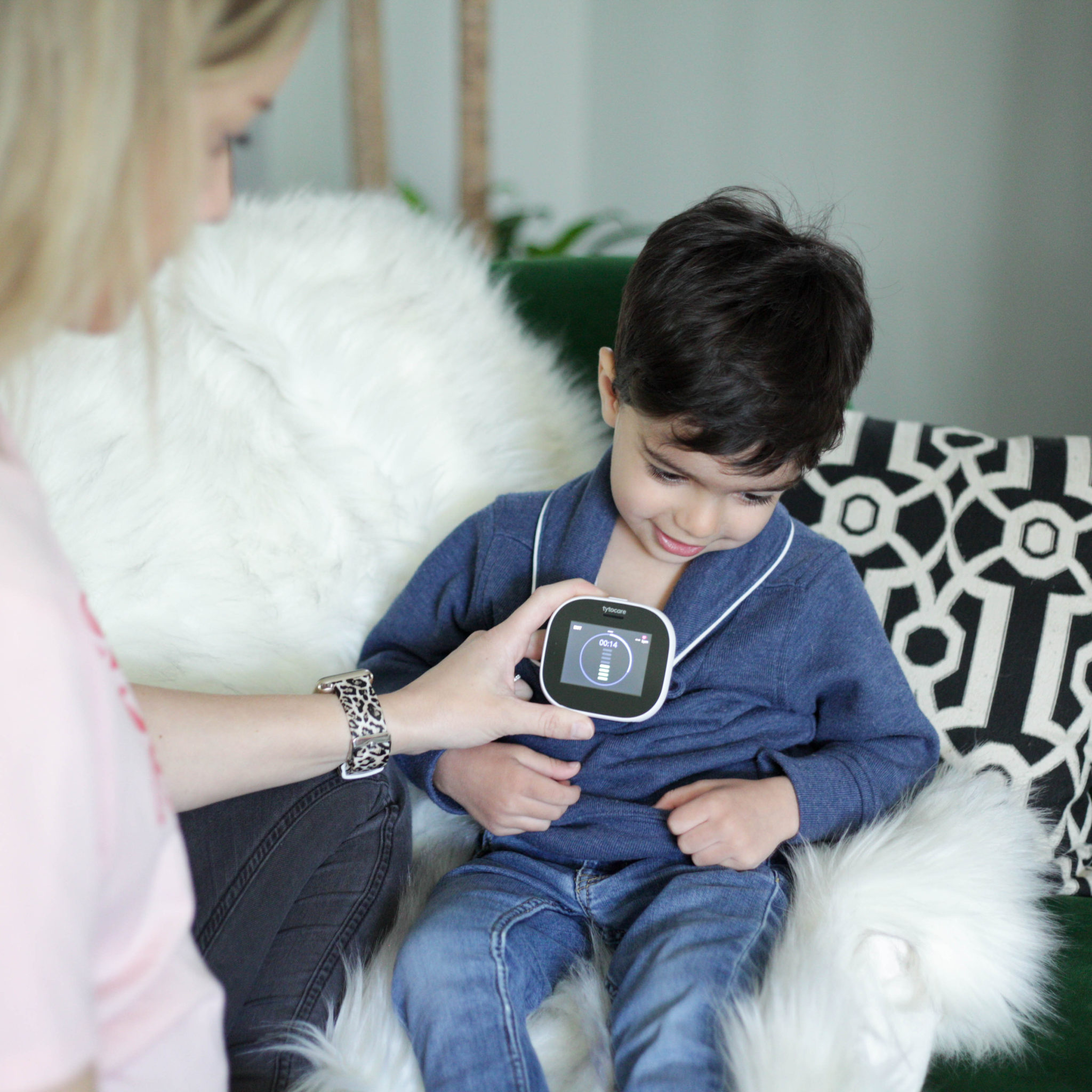 You basically use your phone like you would be FaceTiming someone to conduct the visit. Roy was a little squirmy so he wasn't always in the frame but the clinician got the information she needed regardless.
The clinician was so nice and so helpful! She quickly answered all of our questions and gave us some good advice about getting Roy's sliver out. We actually didn't need to do any of the vitals (but I felt prepared if she did ask for it!).
She even answered some questions about the Tyto app specifically which was also really helpful.
Overall, I am so impressed with the TytoHome! Having a little bit of peace of mind that I have more than one option for getting my kids or myself looked at when the inevitable happens is a huge benefit.
If you're a mom, busy professional or someone who travels a lot, I highly recommend this! This simple little device can help make life a lot easier the next time someone falls ill.