This post and giveaway are sponsored by Zonderkidz. All opinions are my own. Thanks for supporting Paisley + Sparrow!
Both of our kids are big readers (and by readers I mean we read to them or they flip through picture board books, not them actually reading). Penelope will frequently climb into her little chair with a book and "read it" while Roy brings a giant stack to his bed and flips through them.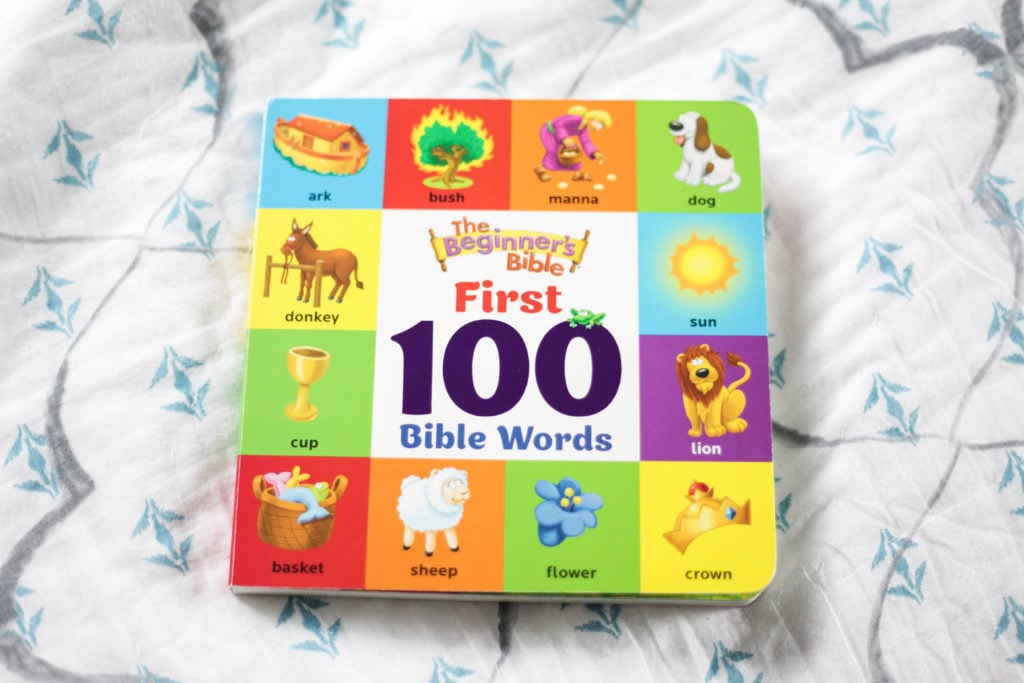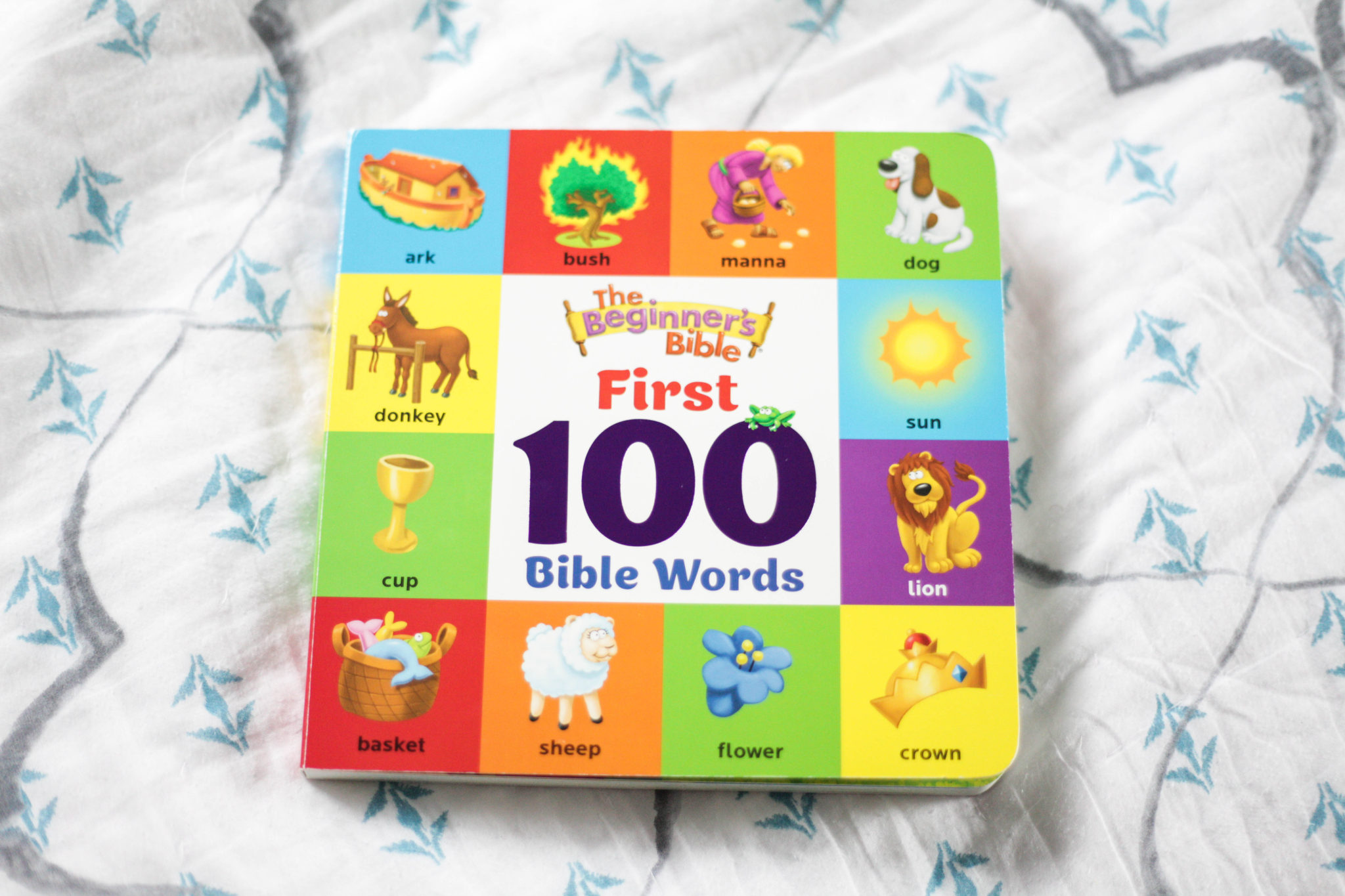 We've been reading them Bible stories since they were little and have read through a few different kids' Bibles, sharing the stories in a kid friendly way with them.
Zonderkidz has a Beginner's Bible that came out back in 1989 and has sold over 25 million copies!!
Beginner's Bible First 100 Bible Words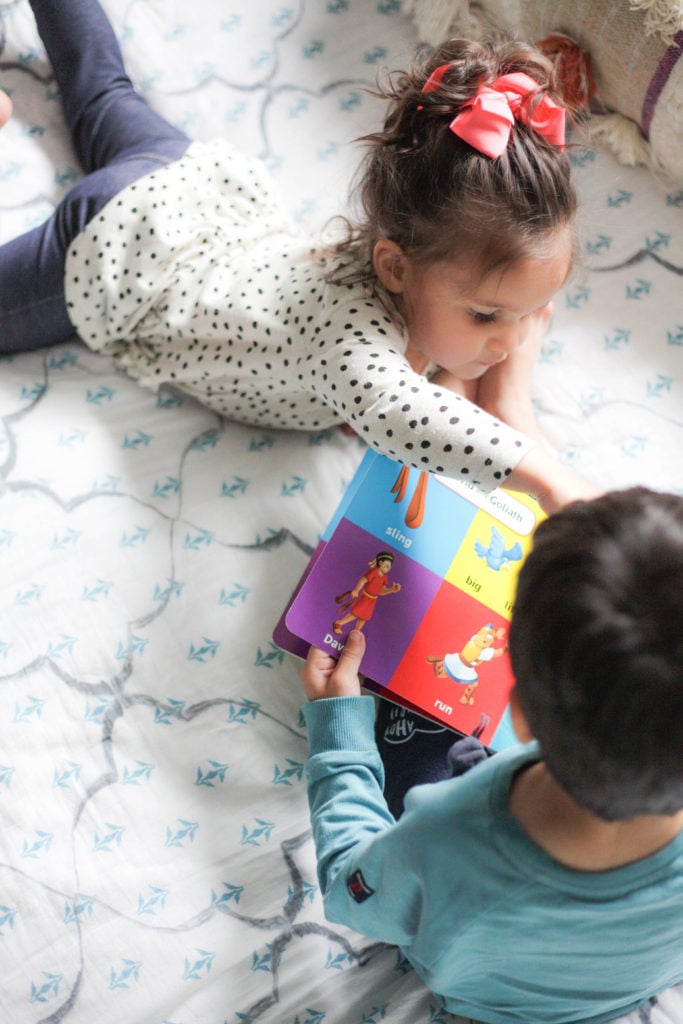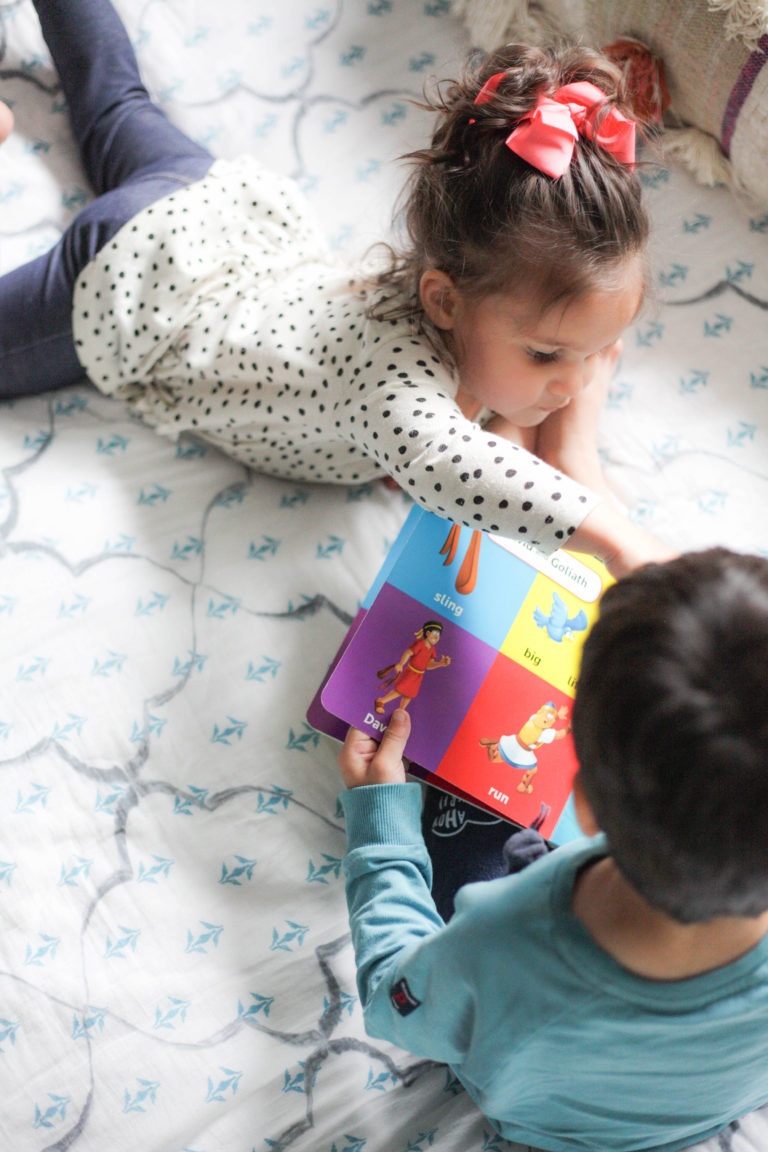 They recently celebrated the release of The Beginner's Bible First 100 Bible Words which is absolutely perfect for my kids! This board book is filled with vibrant colors and kid-friendly illustrations that offers emerging readers an opportunity to learn words and concepts from beloved stories from the Bible.
We love board books the best because then Penelope can play with them whenever she wants, and I know she won't tear them apart!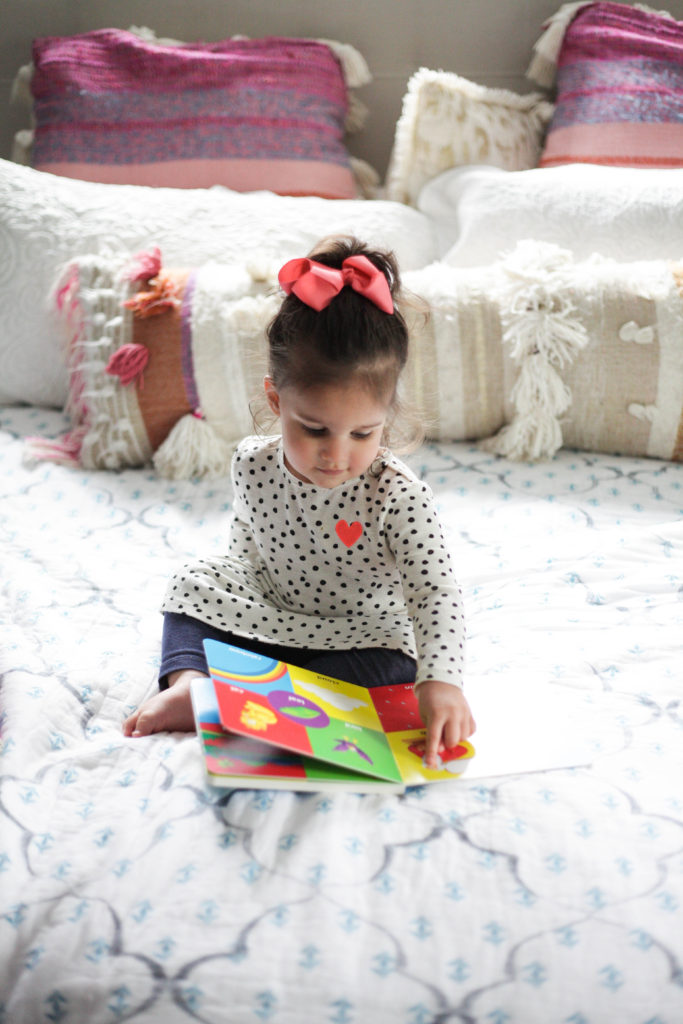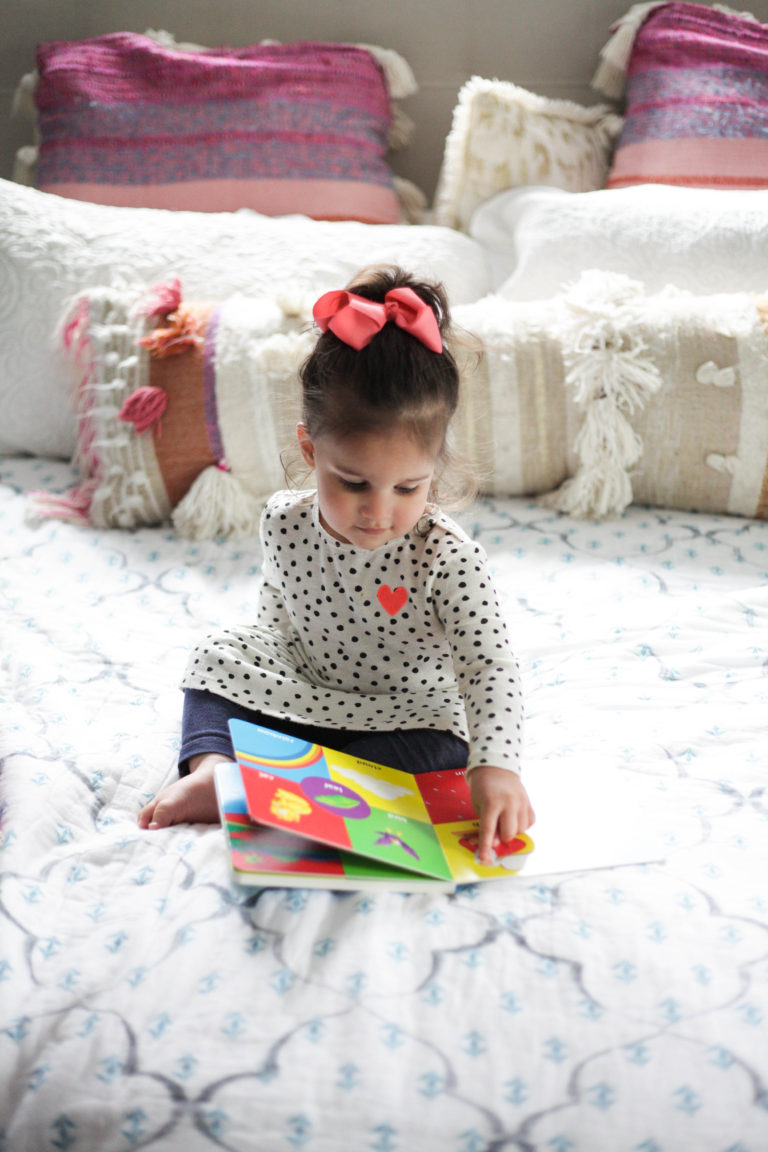 Roy now knows all of his letters (for the most part ha!) and I'm slowly starting to help him learn how to put those letters together to make words.
The Beginner's Bible First 100 Bible Words is great for that because he's able to recognize pictures of things he already knows and begin to start recognizing the letters that go with each word!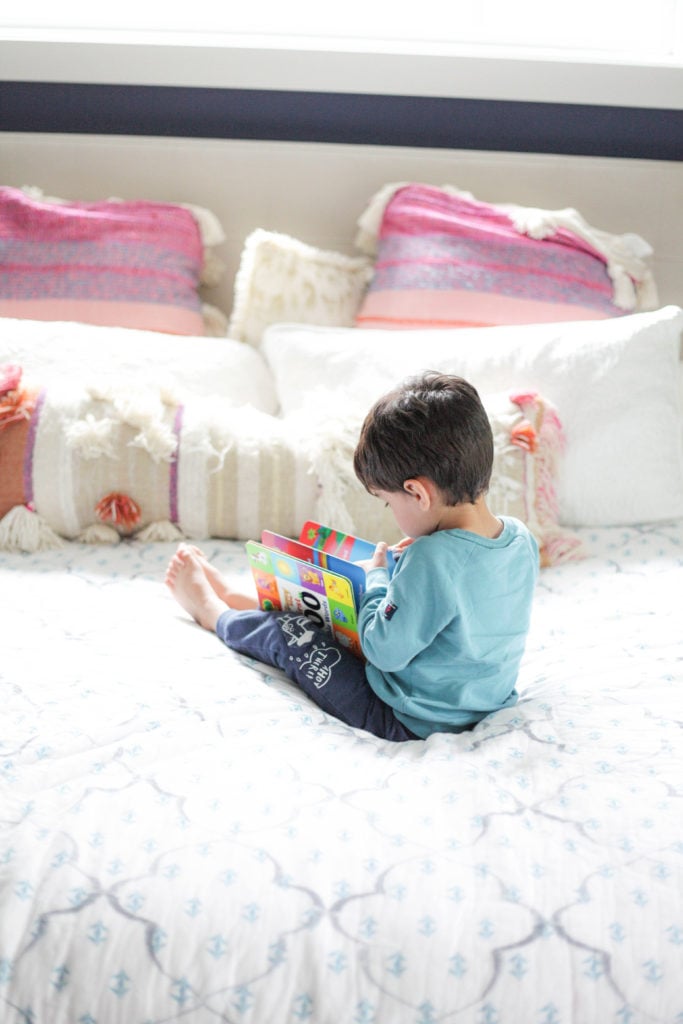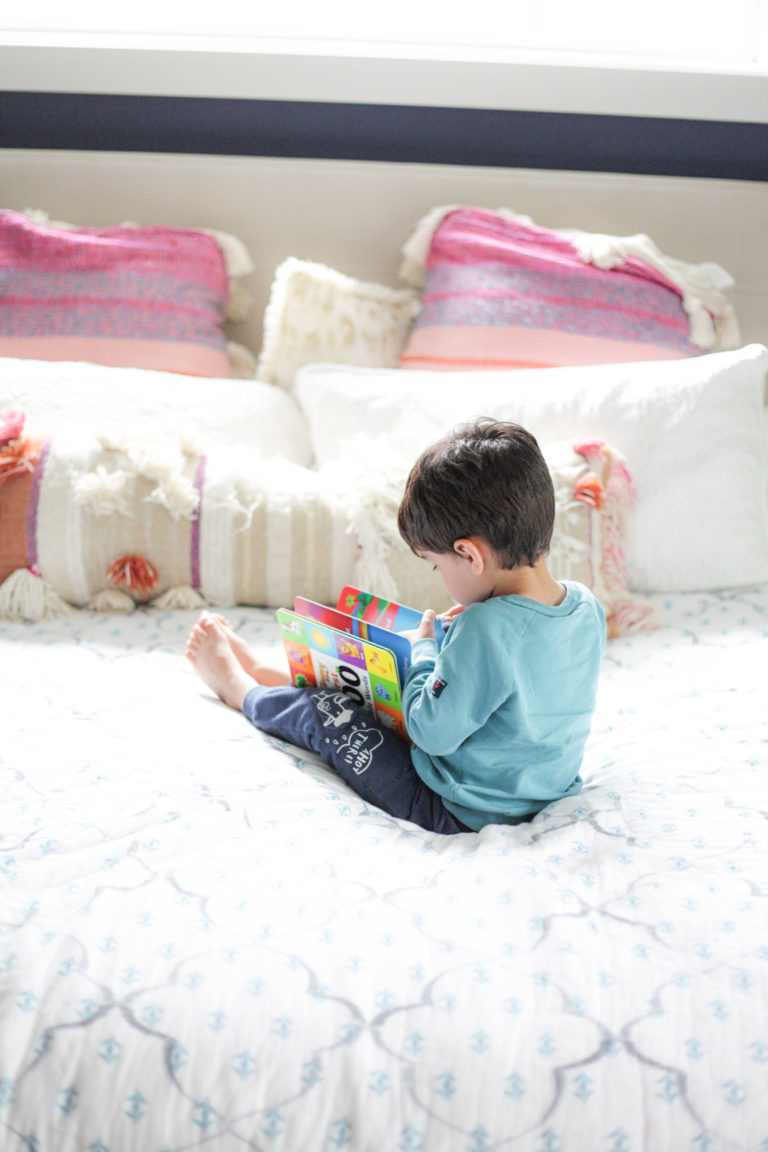 He's also able to start learning words that focus on a major Bible stories because The Beginner's Bible First 100 Bible Words teaches young children the main words and images of each Bible story. One example is Noah's Ark story, which features "ark", "Noah", "dog", "rain", "cloud", "leaf", "bird", "cat" and "rainbow".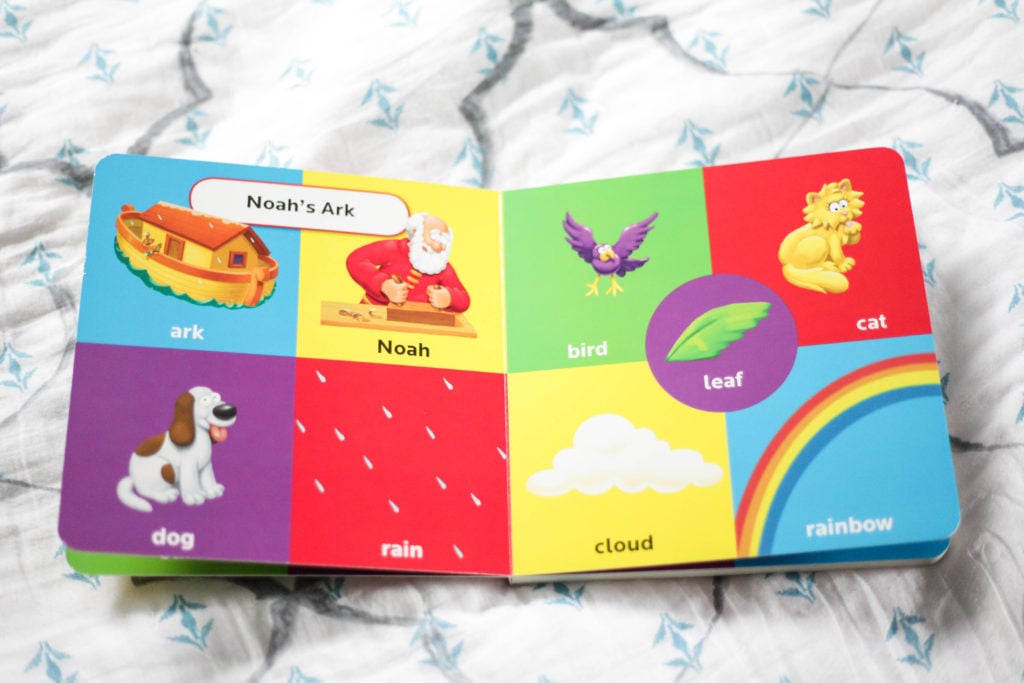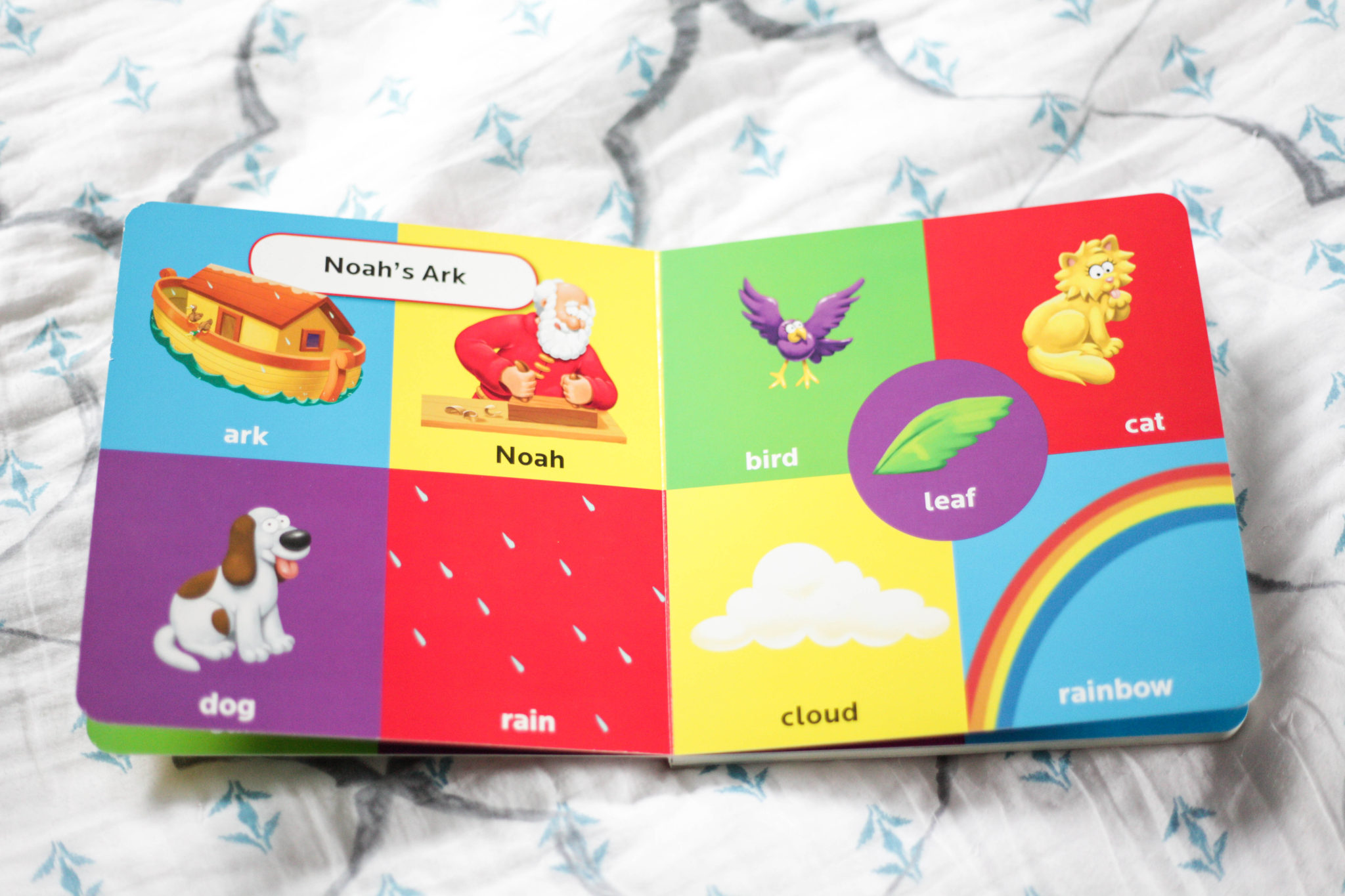 Penelope, on the other hand, is just starting to say more words. This book helps her to learn words through the brightly colored pictures and she'll eventually begin to associate these words with the Bible stories she's also hearing.
We are so excited to share that Zonderkidz is giving one of YOU the gift of a bedtime Bible!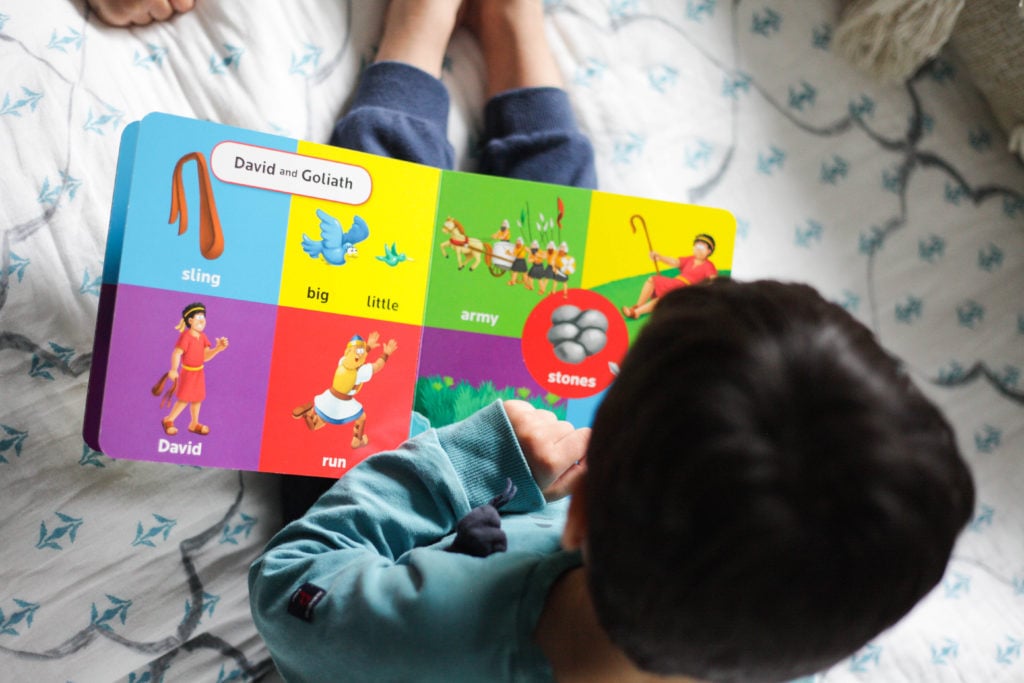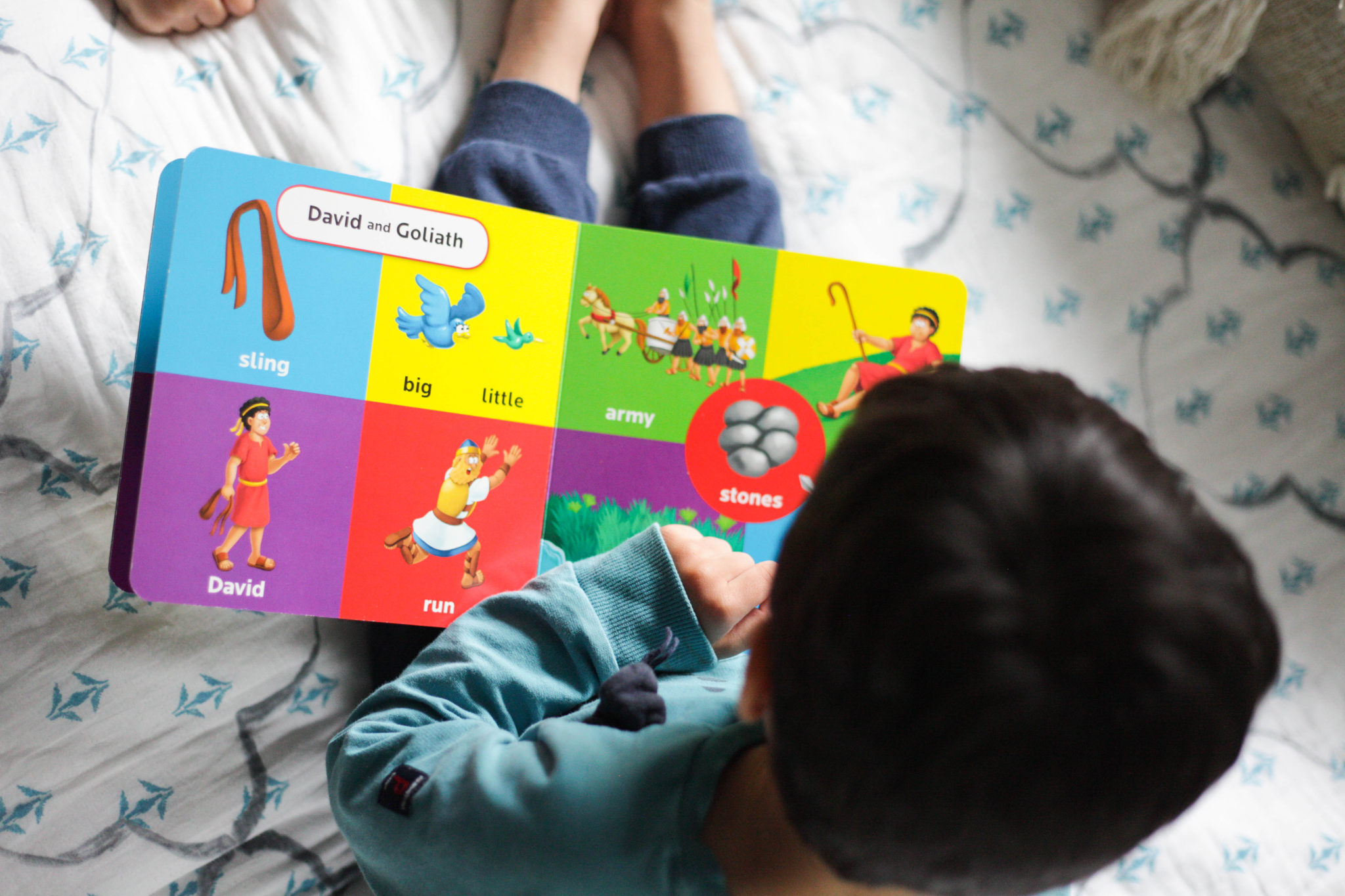 Create special bedtime moments with the perfect gift! One (1) winner receives:
a copy of The Beginner's Bible First 100 Bible Words,
and a plush teddy bear to snuggle up for bedtime Bible study.
Giveaway open to US addresses only.
Prizing and samples provided by Zonderkidz.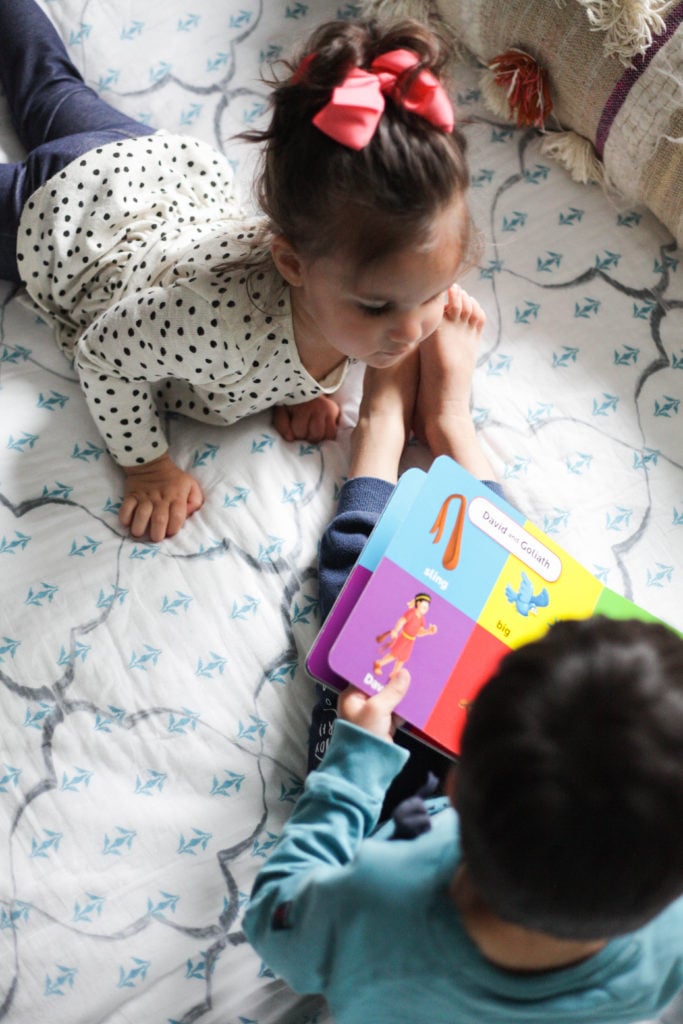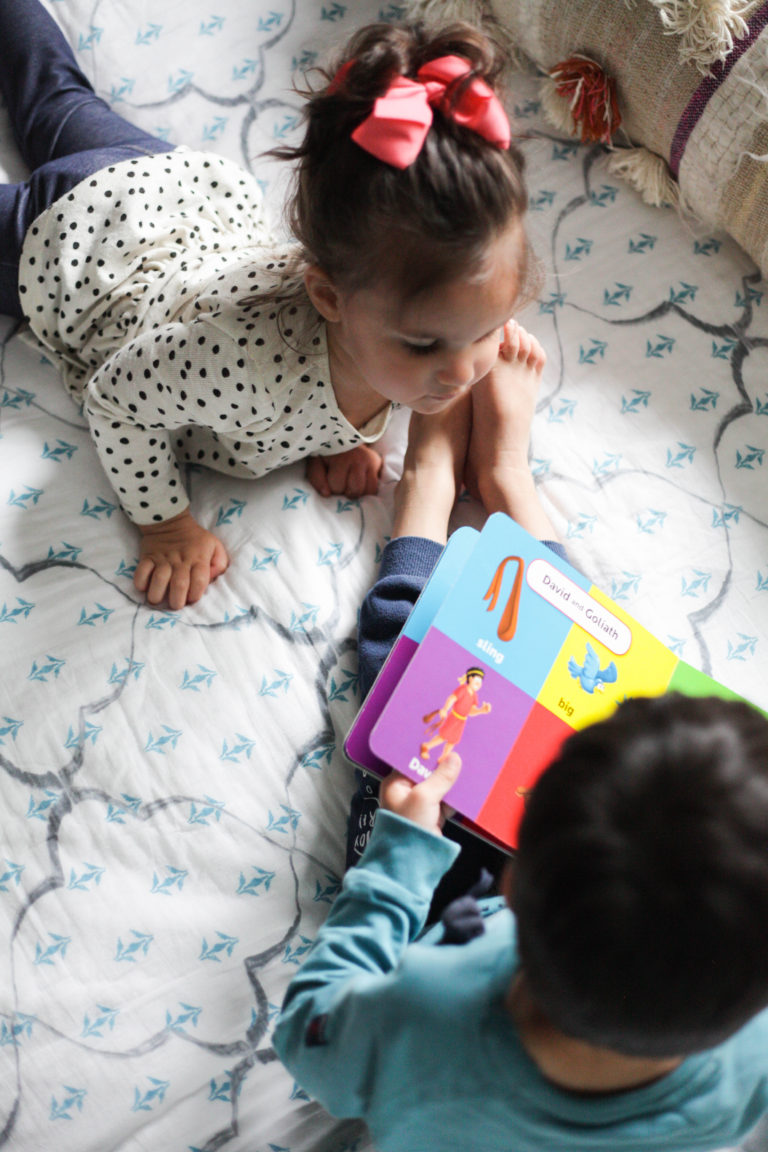 We pray this Beginner's Bible will bless you and the little kids in your life!
With love,
Jen