If you've been around the blog or my Instagram for a while you know that I created a spring capsule wardrobe and spring style guide to help you with some easy to replicate spring outfit ideas!
I actually use the guide too because I get into style funks too – especially with this pregnancy!
The other week I wore 3 of the 4 outfits I put together in the grey denim section and wanted to show you how I used some of what was in my closet and some new things to recreate some of the outfits.
I hope this helps you with putting together your own outfits!
3 Spring Outfit Ideas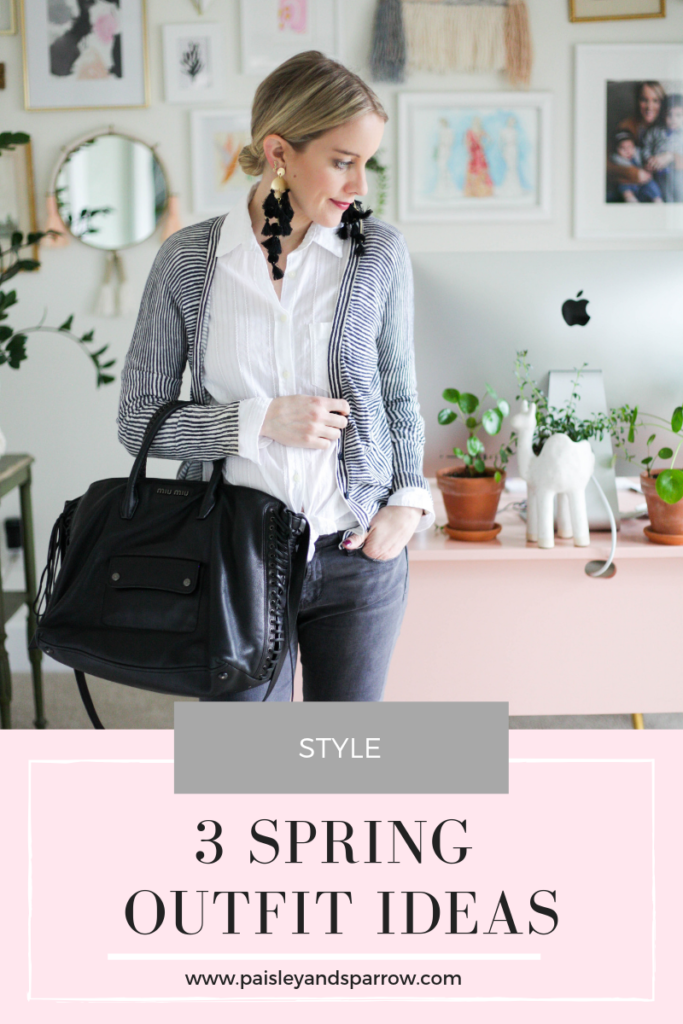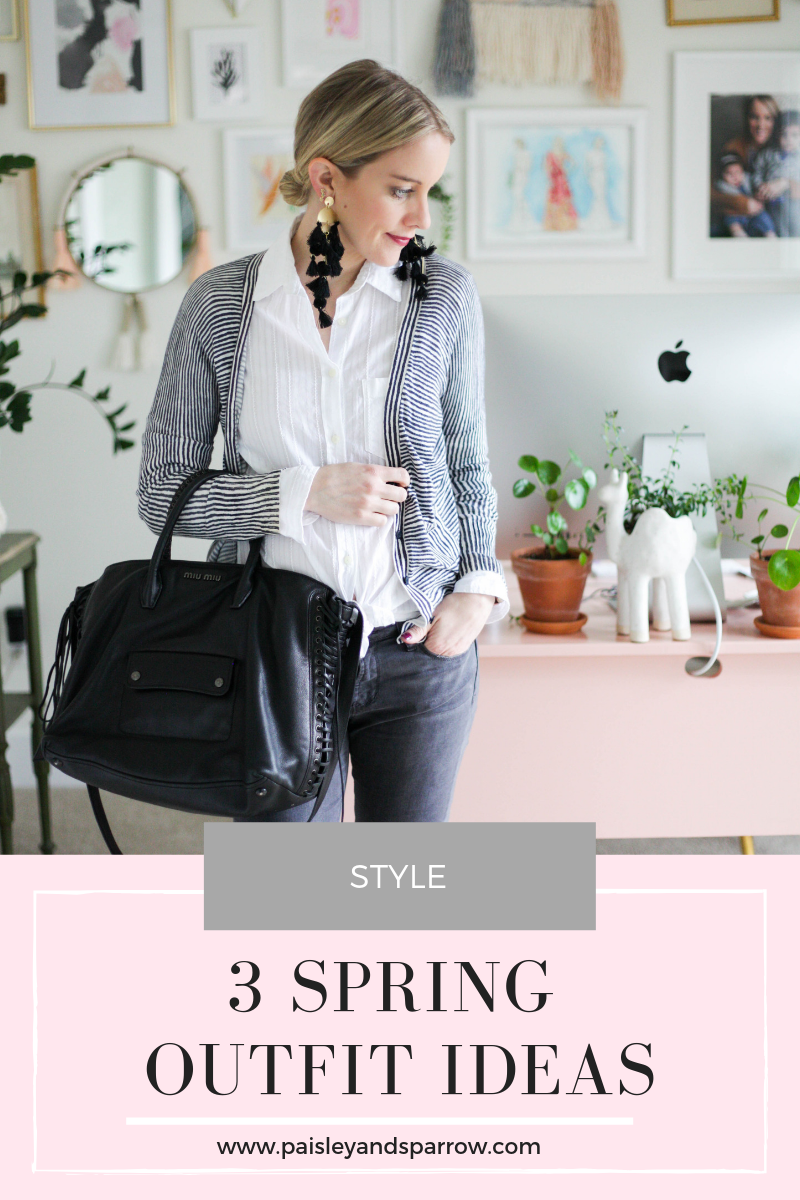 This post may include affiliate links which means I may earn a small commission if you shop using the links below at no additional cost to you. Thanks so much for supporting me and this blog!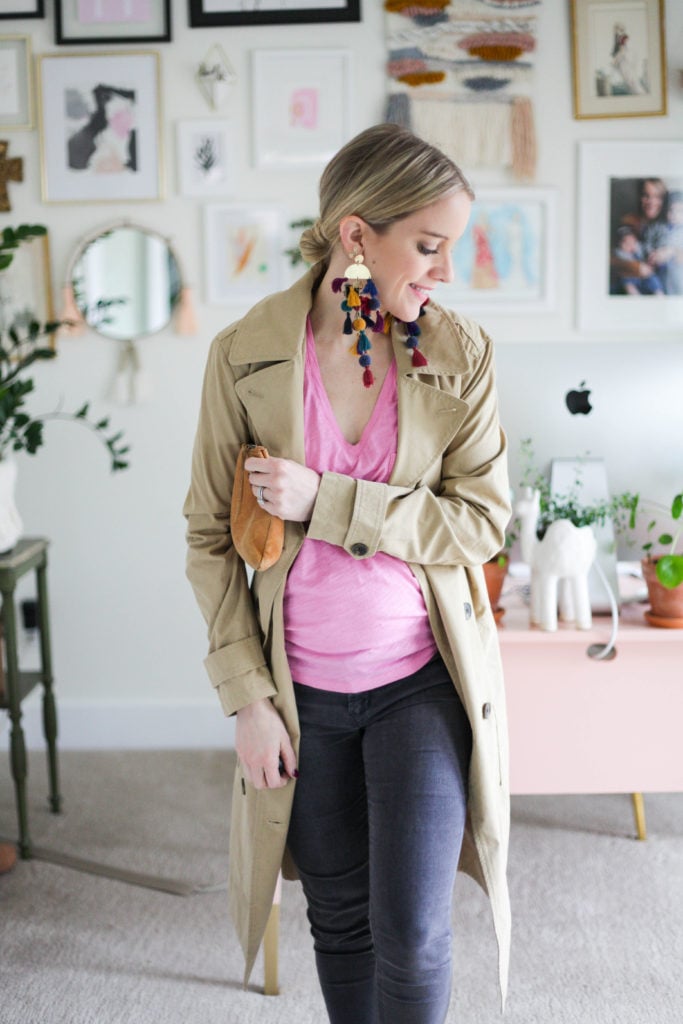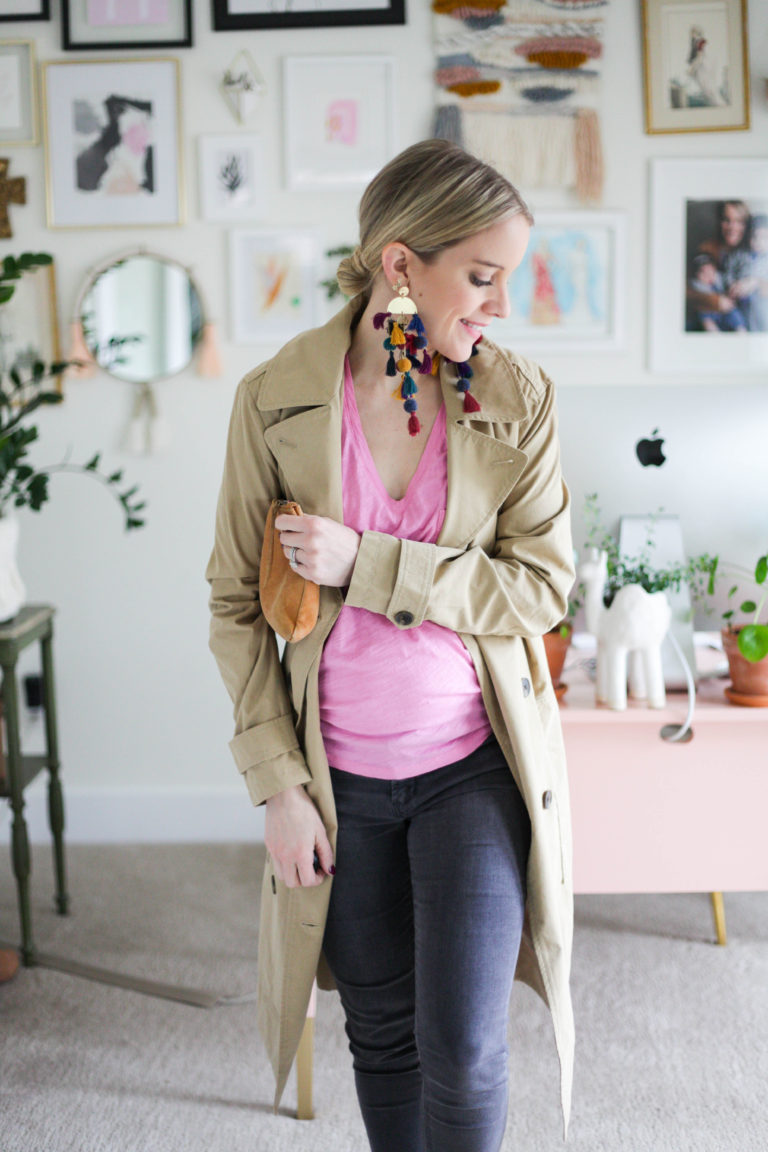 I'm new to trench coats. This is the first one I've ever bought and I've quickly fallen in love with it!
I think I'll wear it a ton this fall when I no longer have a giant baby bump but it's the perfect staple for my wardrobe.
In the guide I have it with a different top but the tank I'm wearing is actually the same brand as the top I listed! I'm obsessed with Madewell tanks and tees and have more than I care to admit. 😉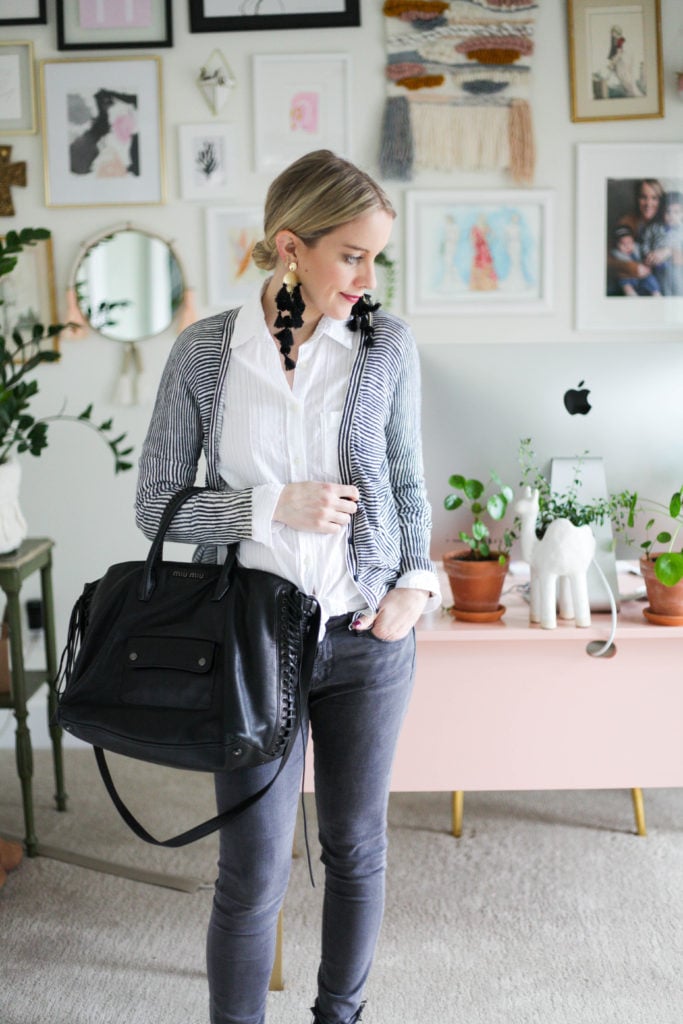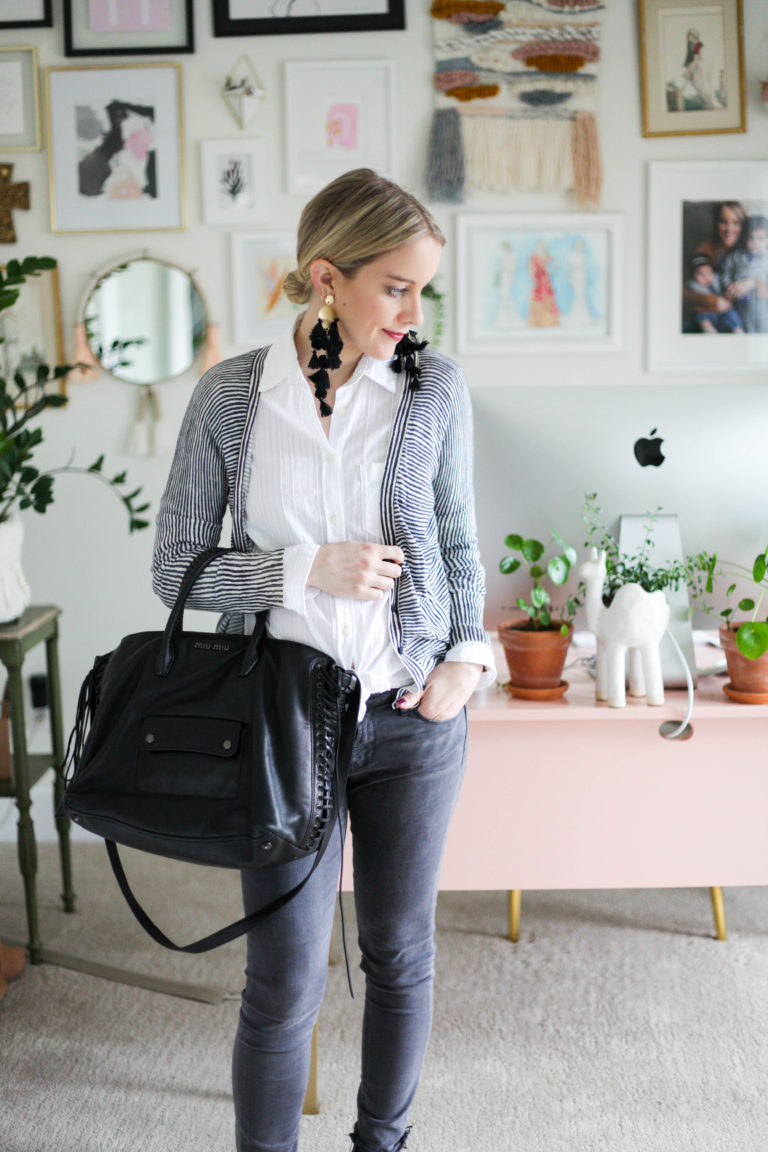 I have a few different stripe cardigans but wanted to try it out with a shorter one. This is totally something I would have worn to the office when I worked in corporate world (yes, including the crazy earrings!).
White button down shirts are key for anyone regardless of whether or not you work in an office or not! I definitely don't wear mine daily but I'm always glad I have one.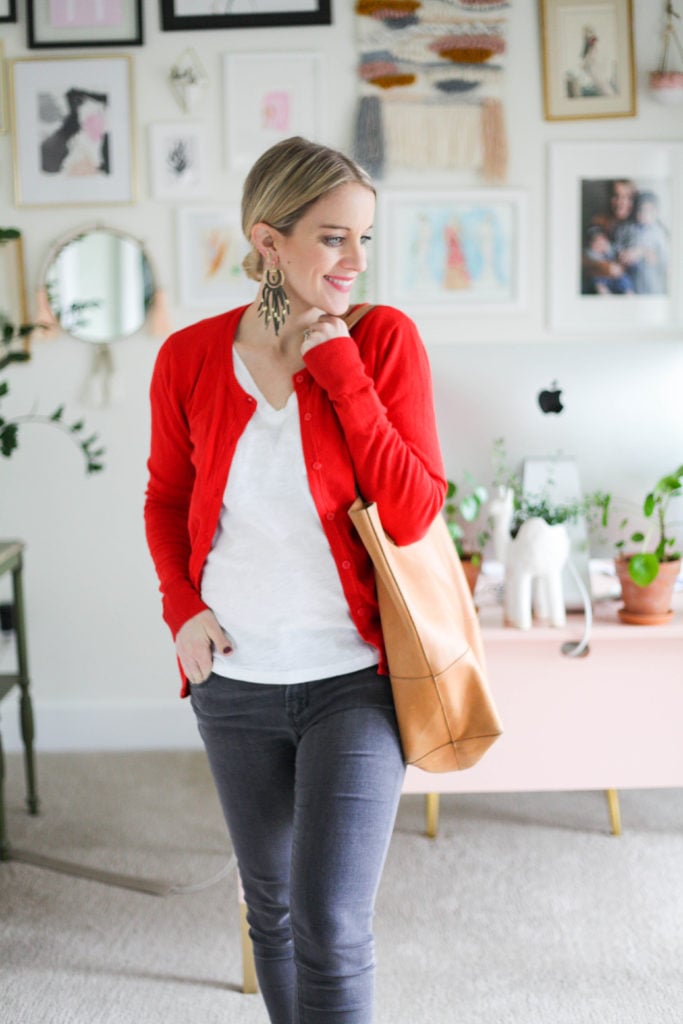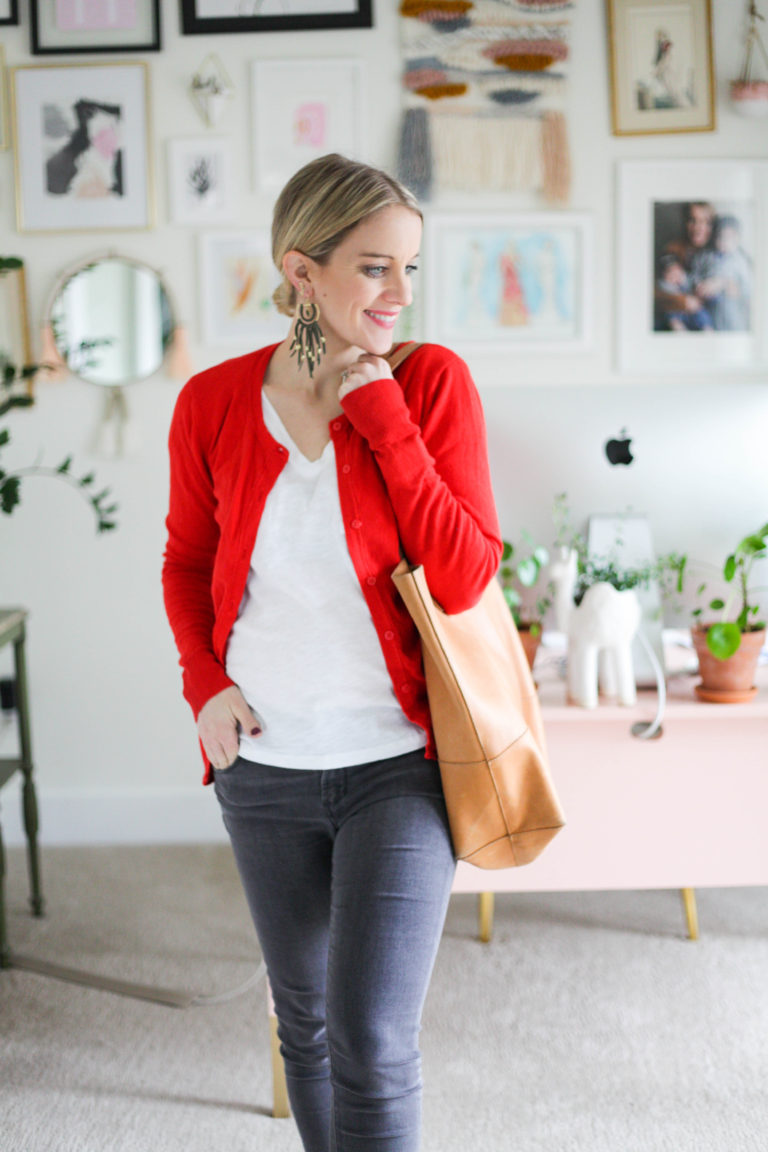 I actually don't own much yellow (like I show in my guide) but I do own red! I love this bright red cardigan that feels spring-like to me.
My white tee is another one of the Madewell tops (same style as the tank, just in tshirt! I told you I was obssesed!).
And if you're ever in the market for a leather tote, you NEED to get this one. I've used mine for years and it's still in great condition! Best of all, it creates sustainable business for women in need.
Which one is your favorite? You can get TONS more ideas by getting my FREE spring style guide!
Thanks for reading and sharing!