If you're anything like me, you're constantly looking for new shoes for your toddlers with the changing seasons. Today I'm sharing some of my favorite fall toddler shoes for girls!
The season of flip flips and sandals is quickly coming to an end and both Roy and Penelope need new fall shoes (and bonus – both are moving up a size in shoes as well!).
I rounded up 15 of my favorite toddler boy shoes for fall (also under $50!) in an earlier post and today we're talking about girls!
There are so many cute girl shoes out there and below are 15 of my favorite. I should also note, we live in MN so I try to get shoes that are practical for snow (high tops, boots, etc)!
Here's my top 15 choices!
15 Best Toddler Girl Shoes for Fall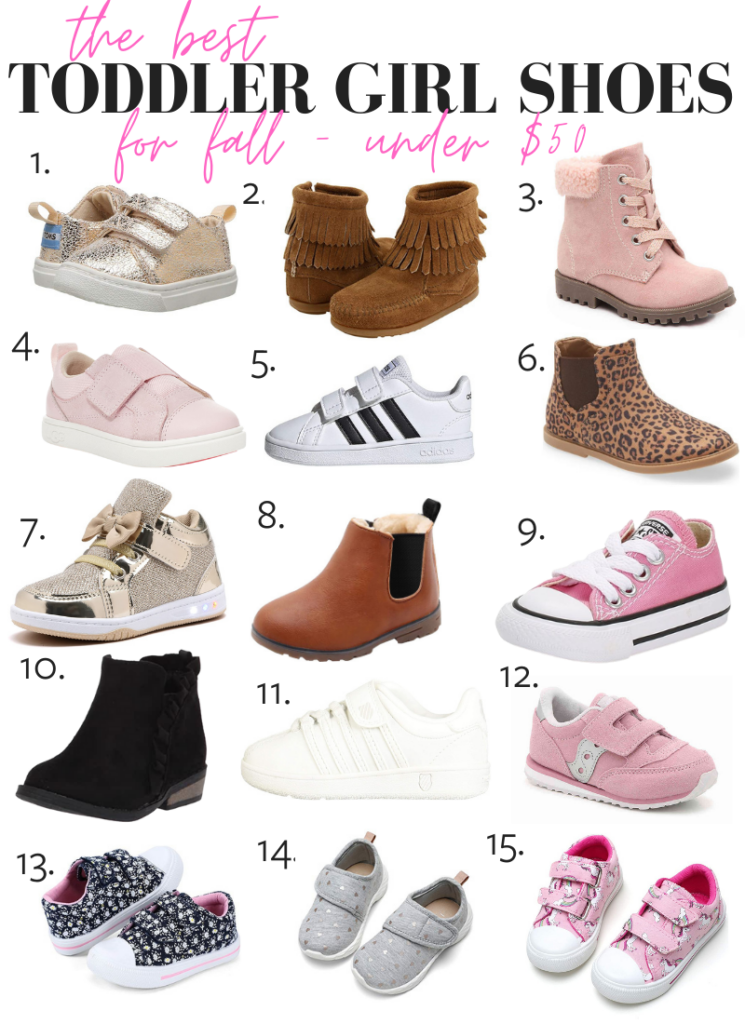 This post contains affiliate links.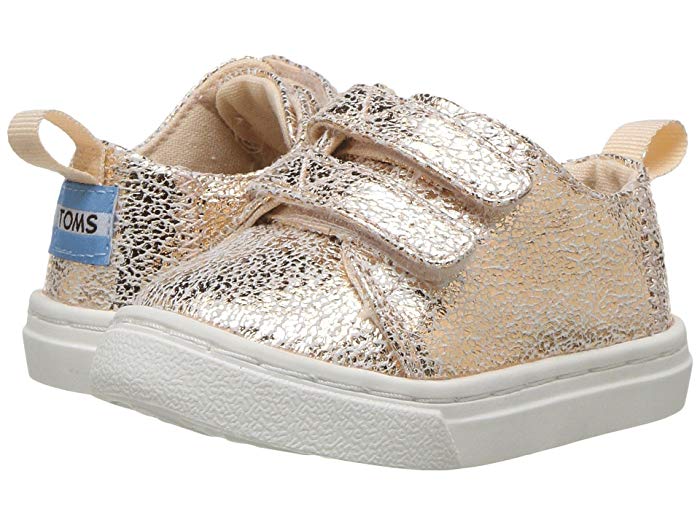 TOMS shoes are my favorite, especially for the kids. We've had this style of shoes for both kids and they're great for them to be able to independently put their shoes on and take them off!
If you're unfamiliar with TOMS, they donate a pair of shoes to a kid in need with each purchase of a pair of shoes. I've seen firsthand kids in Africa wearing them which makes me appreciate the brand even more!
If these are sold out, find similar shoes here (these are SO cute!) and here.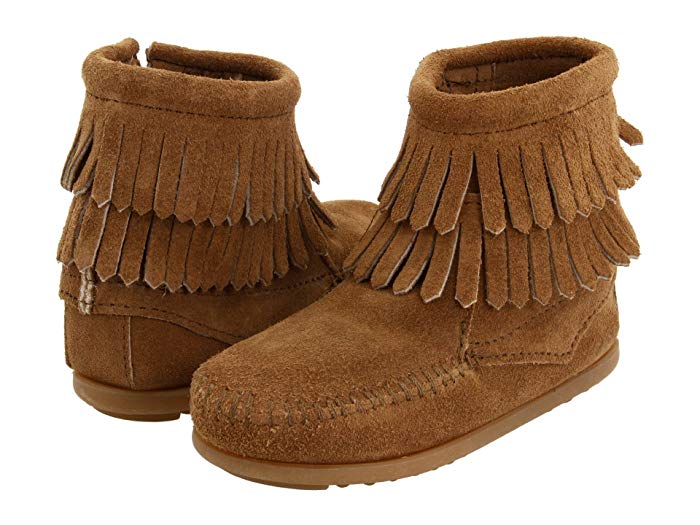 We ended up buying these boots for Penelope two years in a row! We absolutely love them.
And yes, I found an adult version for myself! I love just about everything that Minnetonka Moccasin creates!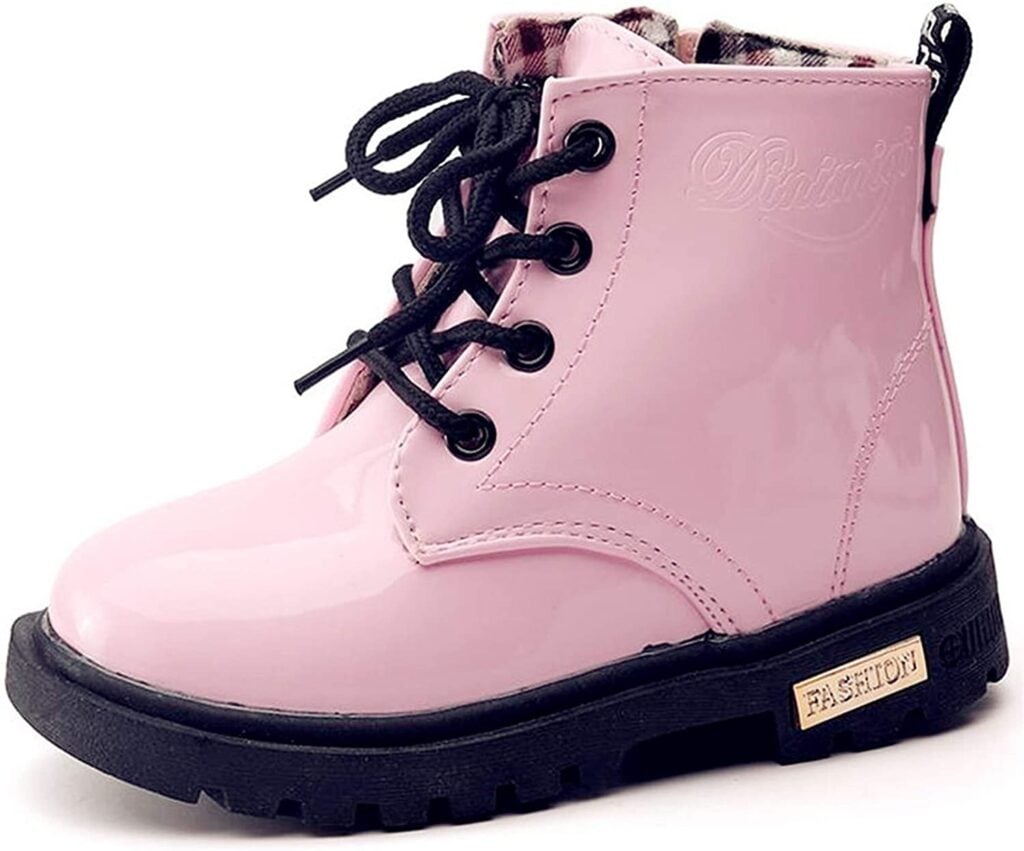 Penelope loves boots and can easily put one ones with a zipper! We ended up getting these pink booties for Penelope which I know she'll love. I can't wait for her to wear them!
If there are sold out check out these or these!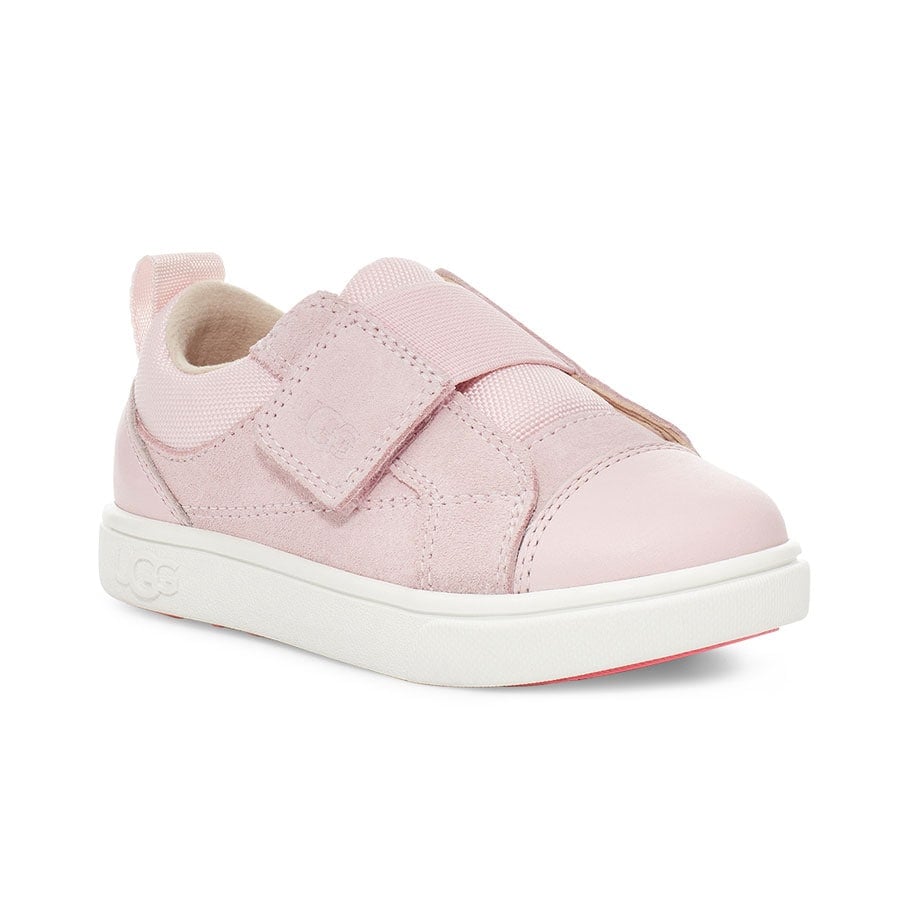 Uggs are a girls best friend and these are so cute! The low top looks makes them extra easy for her to run, jump and play and the velcro keeps them easy to get on and off.
Also comes in other colors!
If these are sold out check out the high top version (so cute!) or these.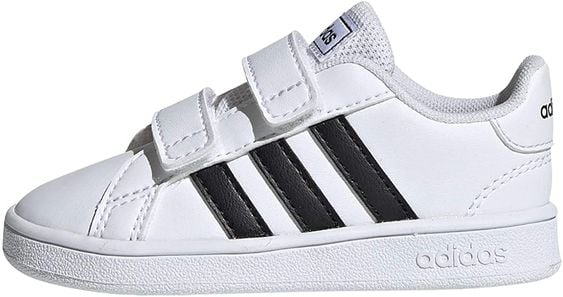 You can twin your little one with these classic white adidas sneakers! They're easy on and off with two velcro straps and are great for both school and play.
These have a rubber sole and also come in a variety of different colors.
If these are sold out check out these adorable girly adidas or these Frozen adidas!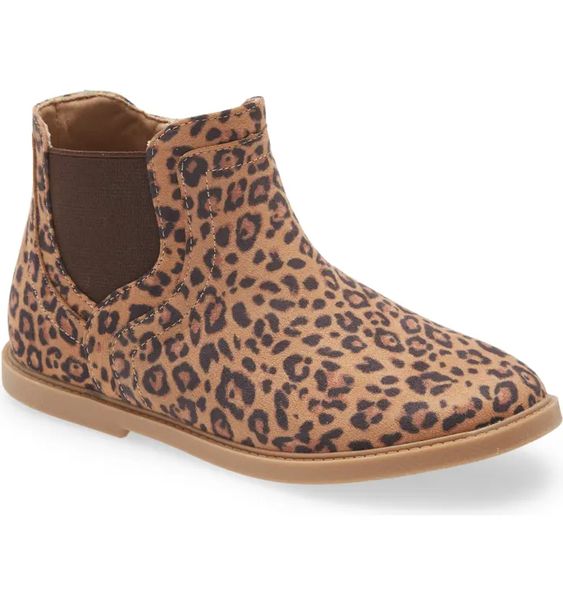 Another super cute bootie! We have leopard booties for our daughter and they are in constant rotation whether they "go" with her outfit our not. She loves them!
These also have a side zipper to allow kids to put them on and off themself and they get great reviews.
If these are sold out check out this option or these.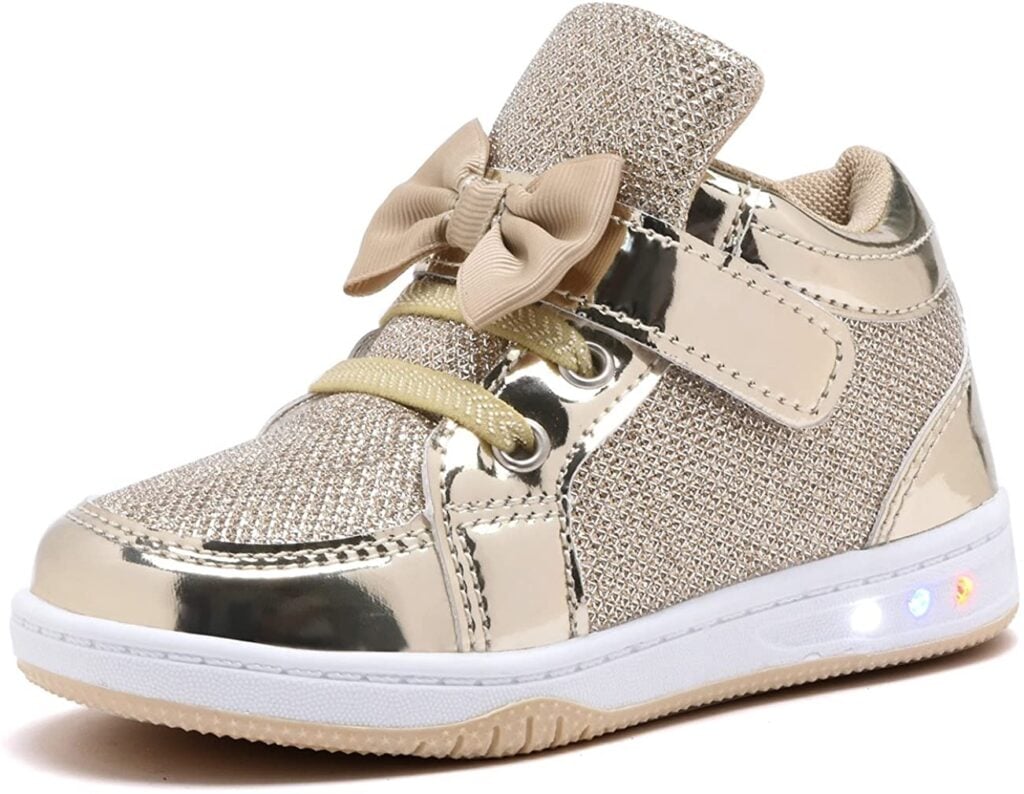 I'm a sucker for booties and glitter apparently!
These amazing booties have a velcro closure and rubber soles making them easy moving. The fun bow, glitter accents and light up heel make them any girls dream!
Also check out these and these!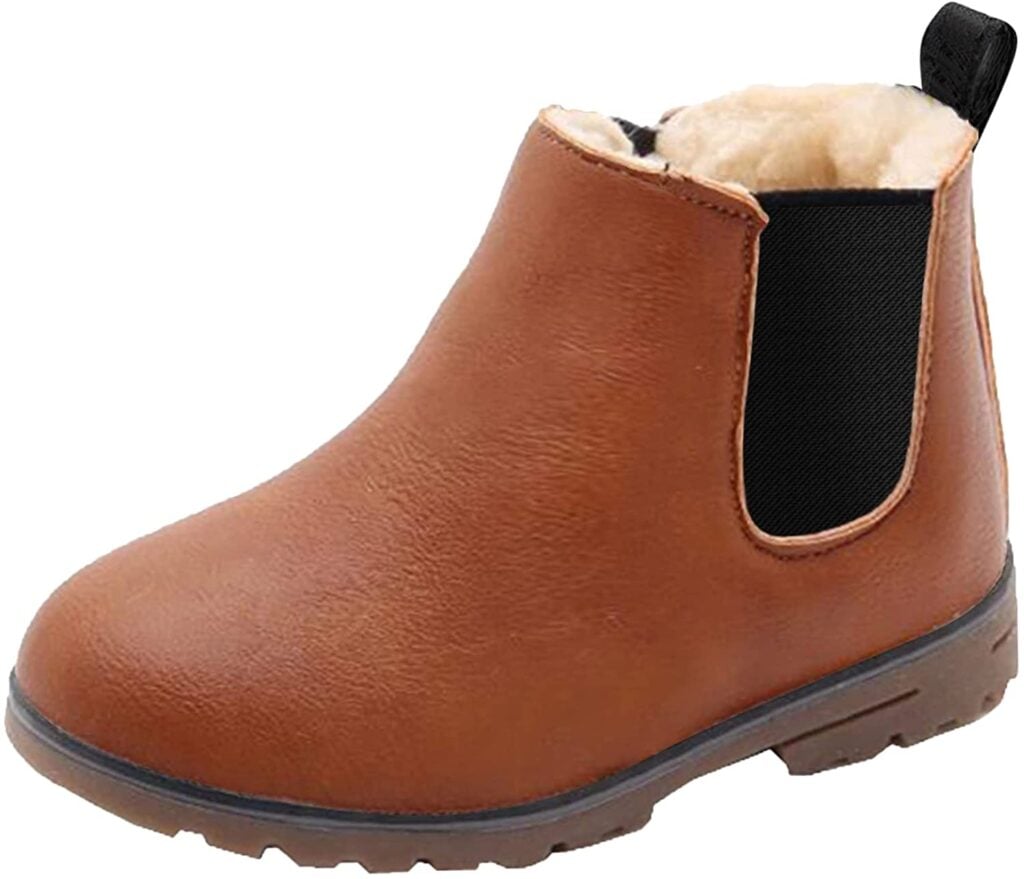 These little waterproof boots are perfect for keeping your little ones toes toasty warm! They come in both fur version and no fur version and have a zipper for easy on and off!
These are also available in a lot of different colors!
If these are sold out take a look at these and these.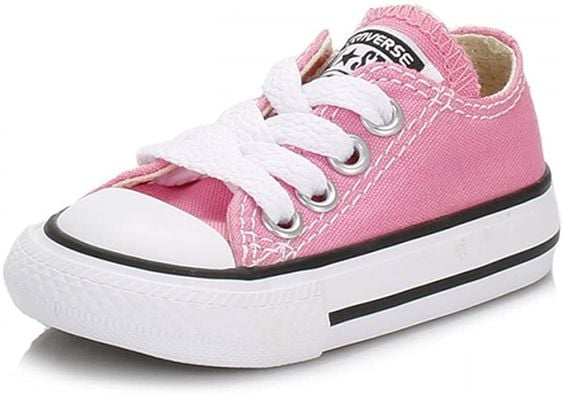 Can you go wrong with a pair of Chucks? Answer: no.
These pink All Stars will make any little girl squeal with delight! Perfect for running, jumping and playing all day long!
Want a velcro version? Check out these! Another great option are these.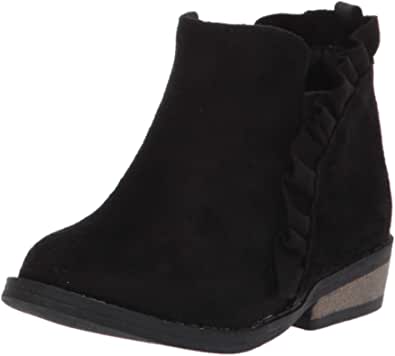 I pretty much want all of these shoes for myself! The adorable ruffle accent on the back of these boots will dress up any outfit your little girl is wearing.
Features a zipper on the side to help independent dress! Limited sizes available!
Sold out? These are a great option that come in a variety of colors or these are cute too!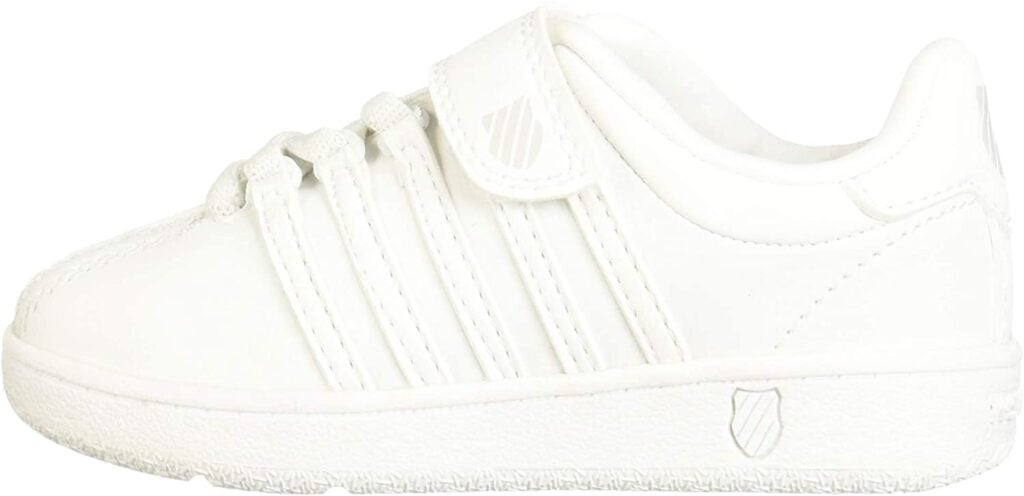 Keep your little one "on trend" with these white sneakers! Also available in grey and black if you're not so daring to take on white sneakers with a toddler. 😉
If these aren't in stock, check out these or these!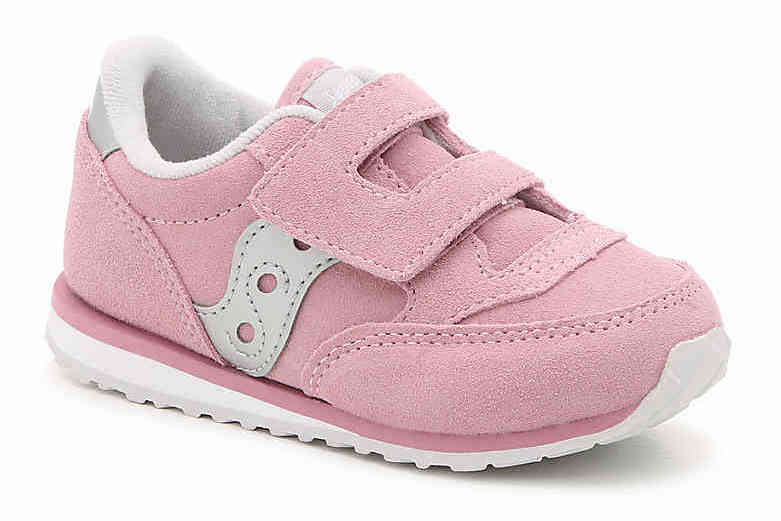 If you saw my toddler boy's shoe guide you'll remember these but in red! Sauconys are my running shoe of choice and I just adore these.
These are such fun shoes that would bring some cheer to dreary winter days. The velcro top makes them easy to put on and take off!
We've bought these for all of our kids for years and love them!
If these are sold out check out these and these for your unicorn fan!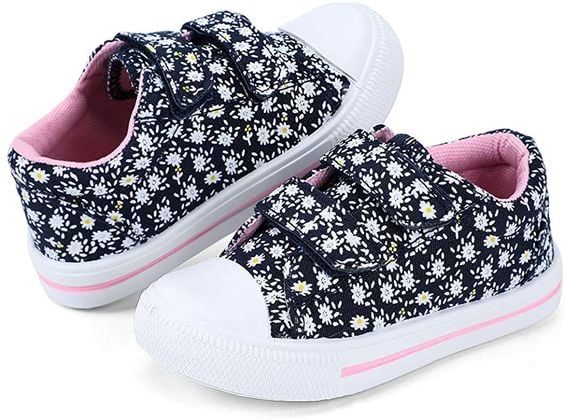 Daisies are having a moment and I am here for it! These sneakers are a fun way to let your little one's personality shine! The print on these are so cute. Also available in other prints (and solid!).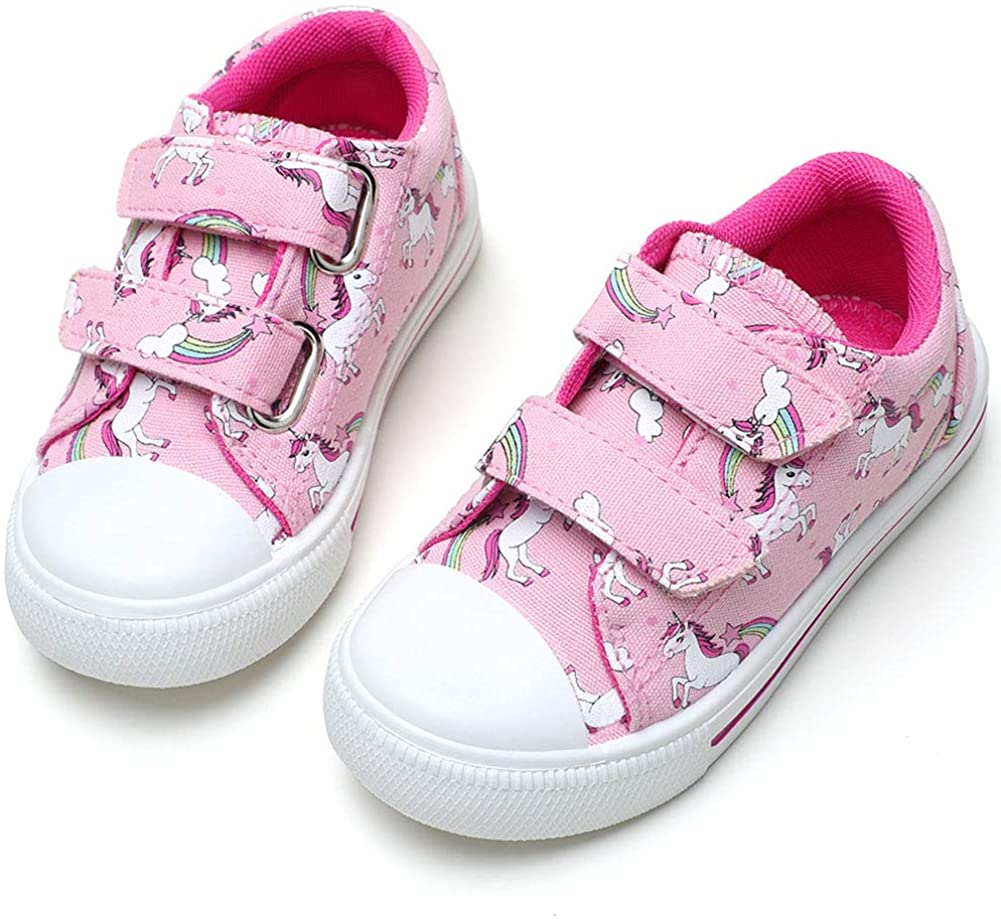 Ever since we found out we were pregnant with a girl we've been gifted (and bought!) unicorn things for her. She now has unicorn stuffed animals, books, clothes and these little sneakers would be perfect for her!
These slip on unicorn shoes are so cute and I'm dying over these unicorn high tops!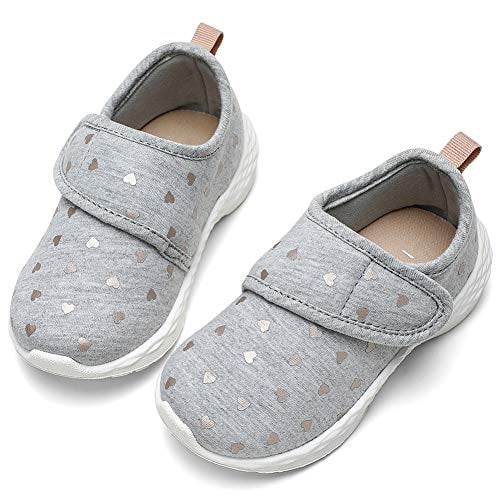 These fun sneakers add a little fun to them! The adorable metallic hearts gives the shoes an on trend vibe that your little one will love. Reviewers love them and say they're easy to put on and take off!
Also available in two other colors.
Sold out? Try these lightweight tennis shoes or these!
I hope this round up helps you find some great fall shoe options for you little girl! My problem is always narrowing it down to only a couple! 🙂
Be sure to check out my toddler boy shoe round up if you have boys or check out Penelope's colorful toddler room with amazing wallpaper that we all love!
Thanks for reading!
Jen