One bonus for all of you is that when I'm shopping for my kids (like today's post all about the best toddler shoes!), I spend so much time trying to find the best options that I might as well share them with all of you!
Both Roy and Penelope are getting to the next size shoes which is perfect because we're transitioning away from sandals and shoes that don't require socks and getting into boots, sneakers, winter-appropriate style shoes.
**Check out my best toddler shoes for girls here!
I'm kinda picky with my toddlers' shoes because as long as my kids can't pick out their own stuff, I'm going to pick out things I like! 🙂 I also don't have time to deal with shoes that are too hard to get on or not going to last and also I'm not going to spend a ton of money on them!
Now that we have another boy, I feel better about spending closer to $50 on Roy's shoes since Miles should technically be able to wear them! Kids can grow so quickly that we also have no clue how long either of our kids will be in their current size shoe.
I clearly did not buy ALL of these shoes, but I'm sharing some of my top toddler shoes picks from my search! I hope it helps!
Best Toddler Shoes for Boys – Under $50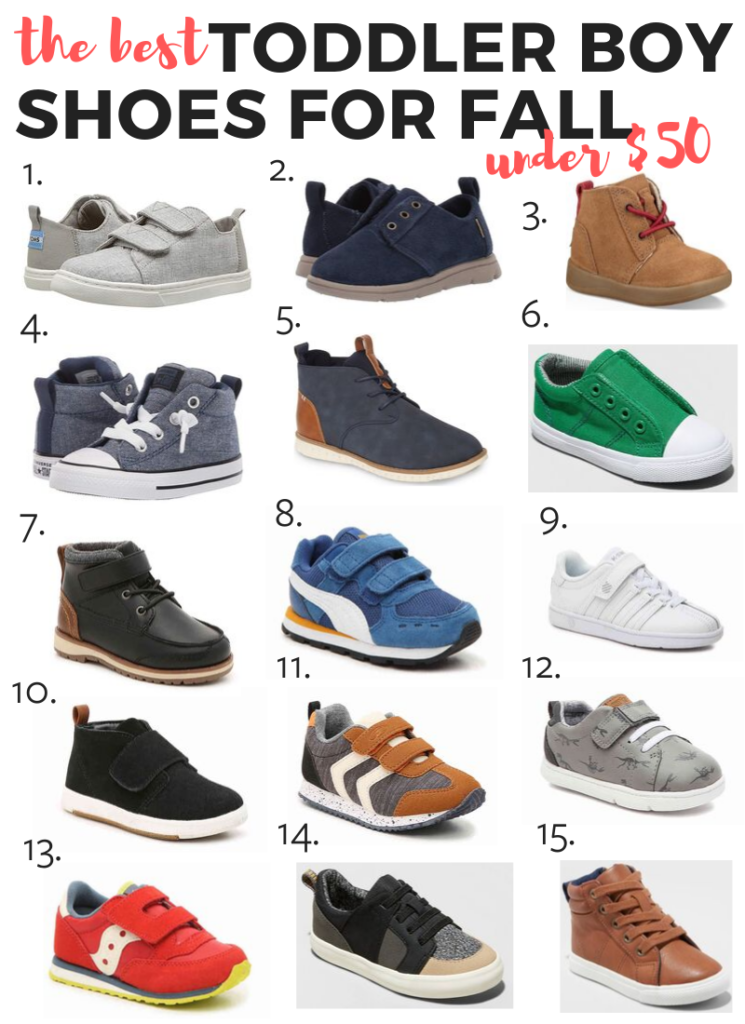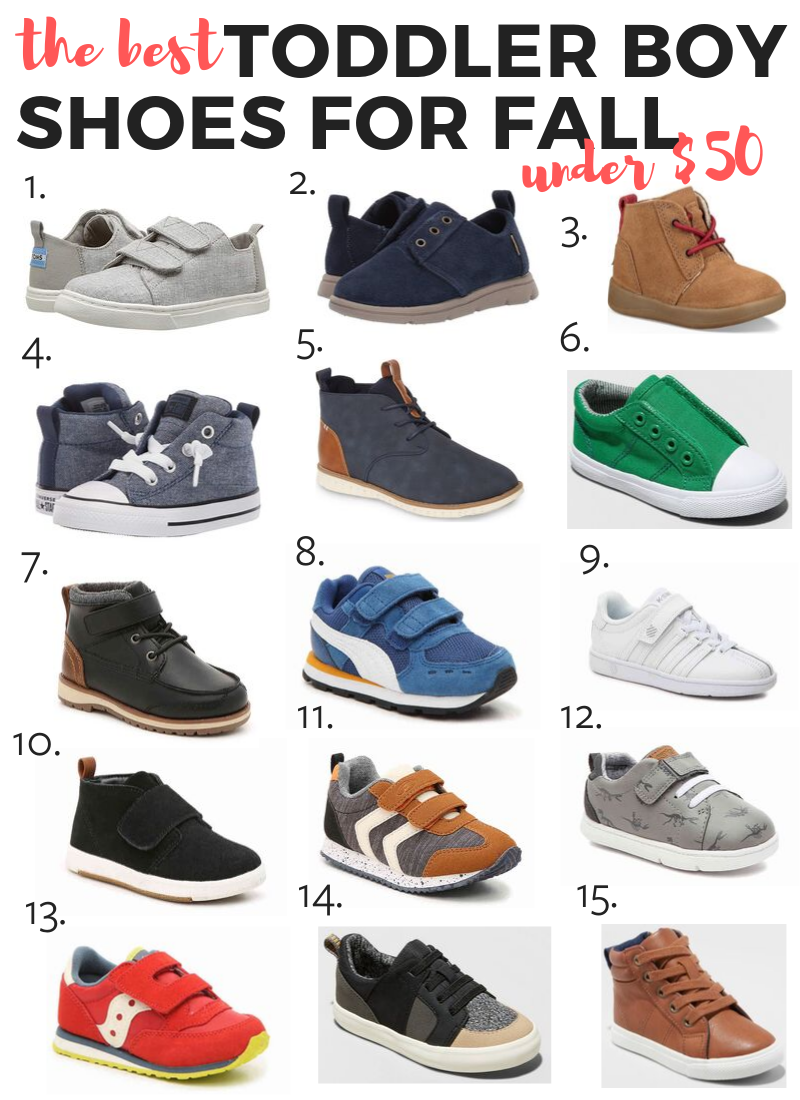 This post may include affiliate links which means I may earn a small commission if you shop using the links below at no additional cost to you. Thanks so much for supporting me and this blog!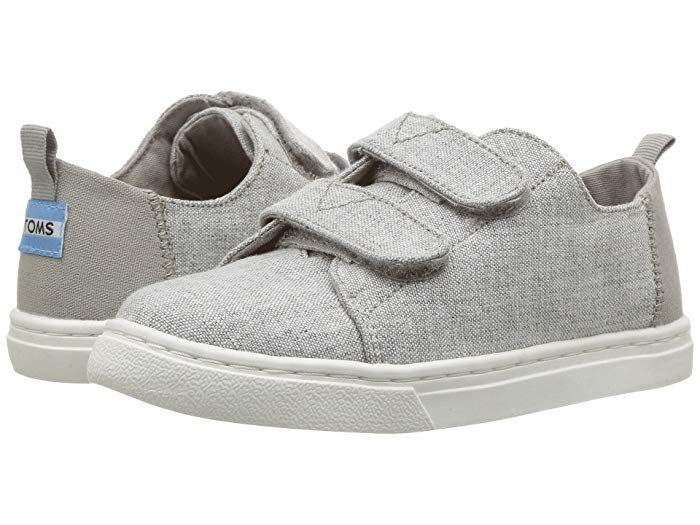 We've had numerous pairs of TOMS for our kids over the years and we've loved them all. They last a long time (we have a few pairs that both Roy and Penelope wore that we're saving for Miles!) and they're so cute!
Added bonus that they give shoes to a kid in need! I've actually seen this first hand when I was in Africa. I love brands that give back!
These come in 2 colors – grey and navy! The velcro makes them easy to get on and off for your toddler!
2. TOMS (Ivan)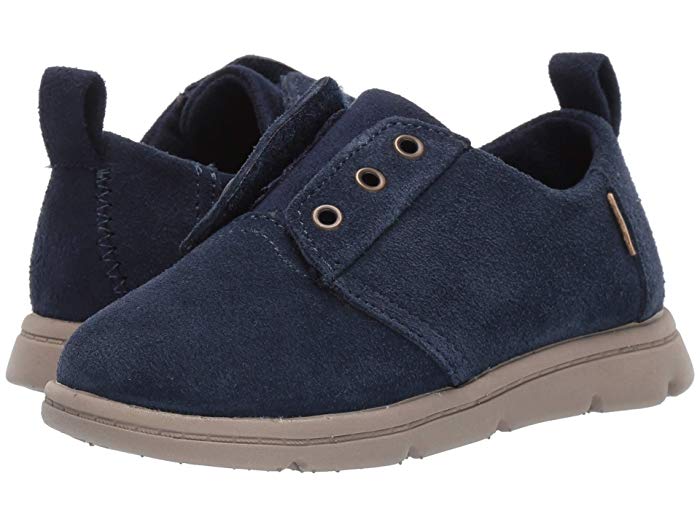 Another super cute pair of TOMS! I love that these are a bit on the nicer side and can be worn when Roy's dressed in things other than his favorite "comfy pants'. 😉 These are some of the best toddler shoes for school because they're easy to get on and off, are super comfortable and great for play without compromising style!
These also come in black.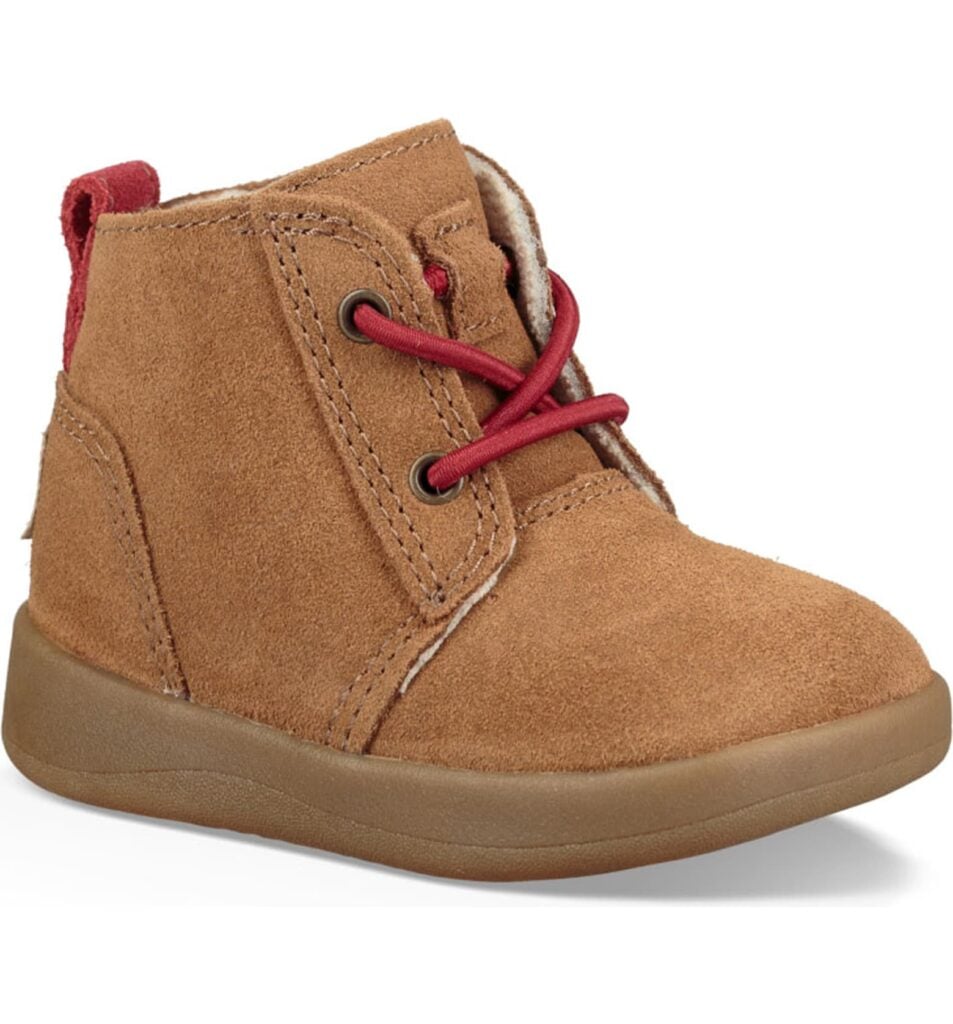 These super cute Ugg boots are perfect for the cooler months – especially here in MN! There's a zipper on the side so they're super easy to get on and off.
They also come in 3 different colors!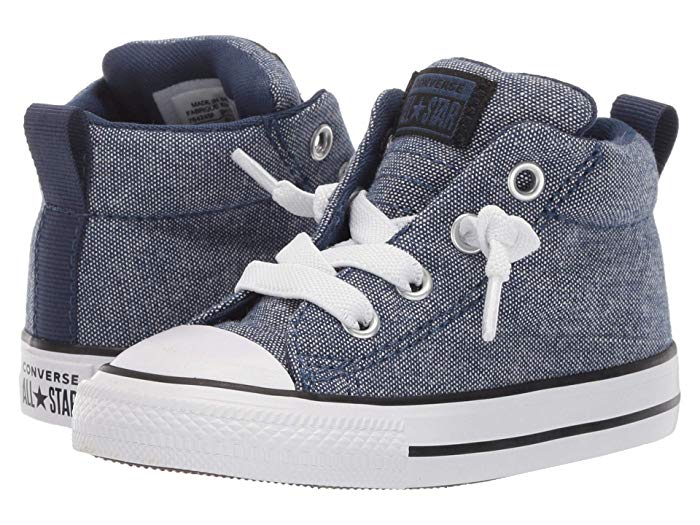 Can you go wrong with a pair of Chucks? Answer: no.
These high top sneakers are a great option for school when they need both easy to play in but also a little bit nicer!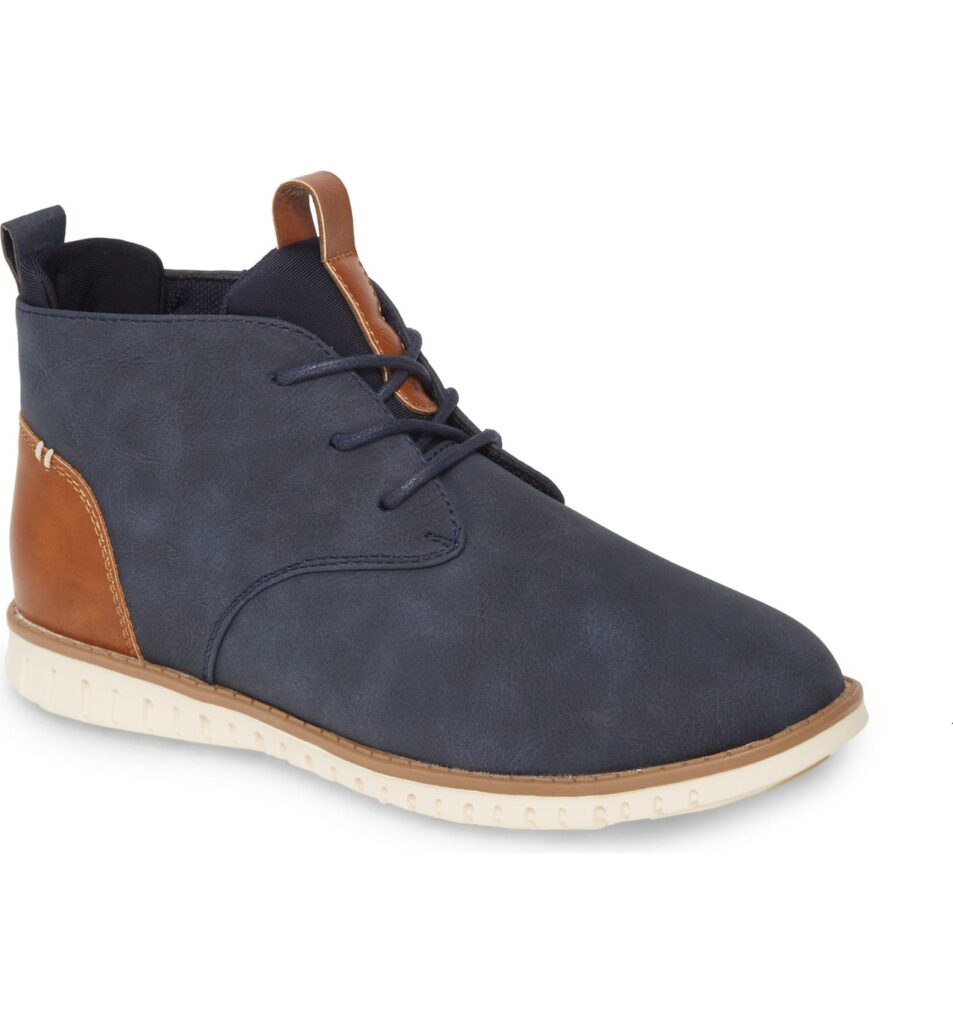 Now these faux leather shoes are sharp looking! I love little kid shoes that look like something my husband would wear. 😉
These have a zipper on the side for easy getting on and off.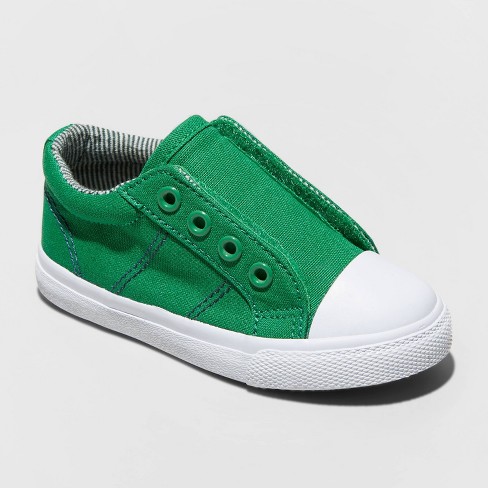 You can't go wrong with a pair of fun colored shoes! These green shoes have velcro on the tongue so you're little one can get them on and off super easy!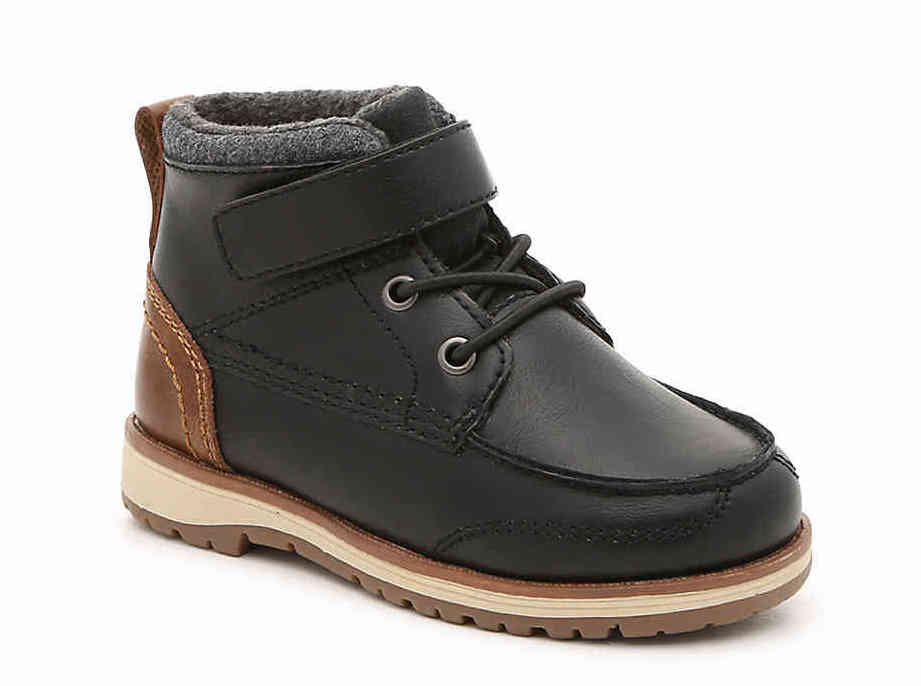 Another super cute boot perfect for winter! These also get great reviews and everyone says they're super comfortable!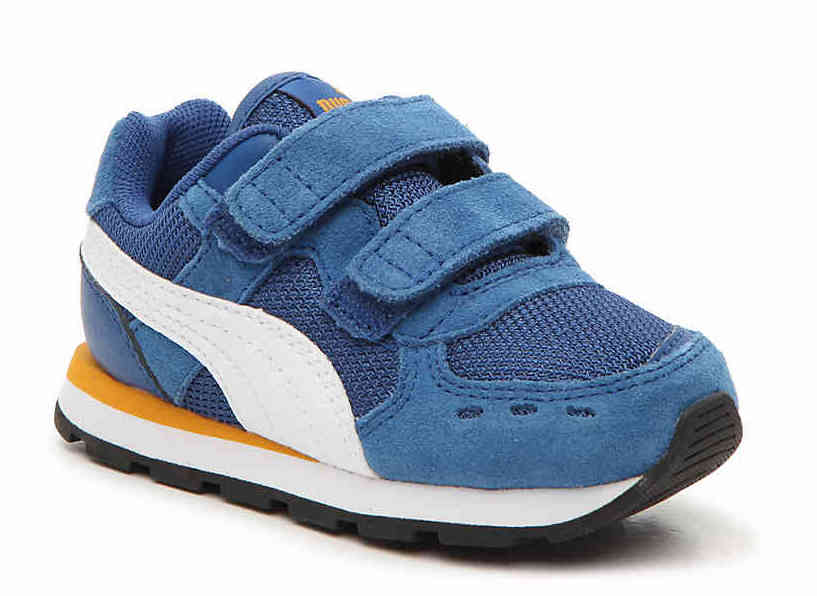 Every kid needs a good pair of sneakers for running and playing! Penelope has a pair of Pumas just like these (except glittery!) and they're amazing. She can get them on and off herself and they hold up really well.
These are another great toddler shoe for school because of their comfort, style and how great the are for play! I also really love the retro look of these Pumas!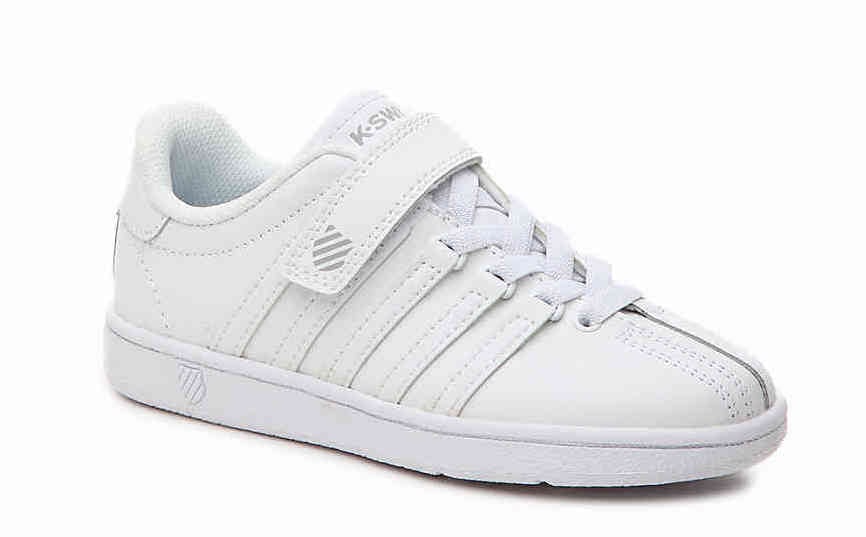 Keep your little one "on trend" with these white sneakers! Also available in grey and black if you're not so daring to take on white sneakers with a toddler. 😉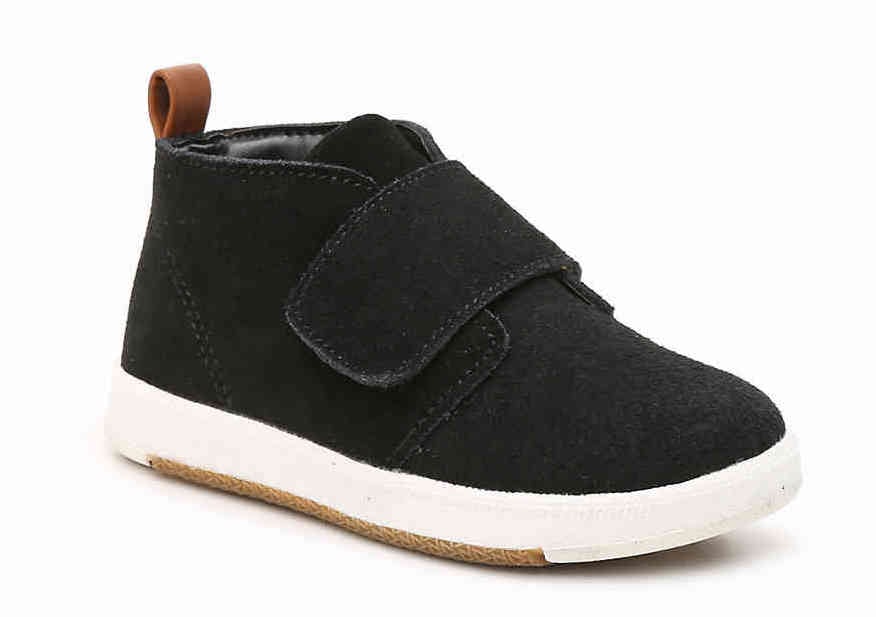 Shoes that are easy to get on and off are my jam…especially with 3 kids 3 and under to get out of the house!
I love these simple shoes that can be worn casual and more dressed up.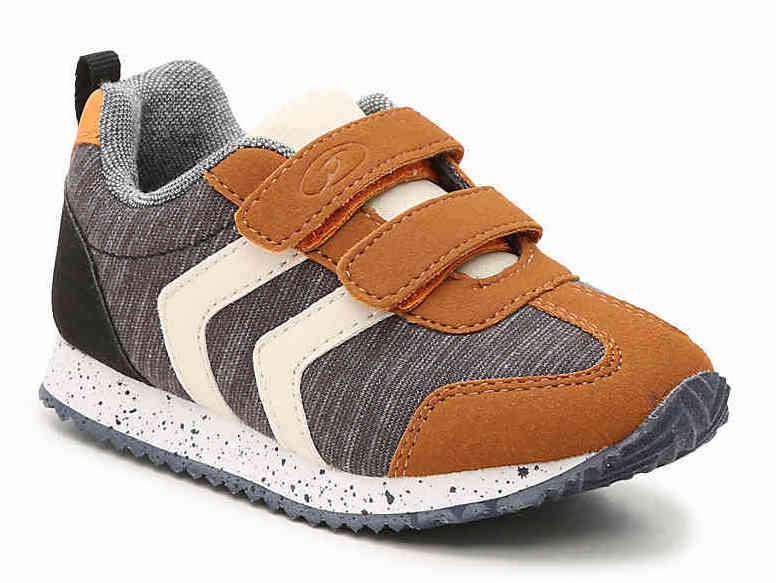 I LOVE these! I am currently obsessed with the grey + black + tan combo myself so naturally I buy that color scheme for my kids too. We ended up buying these for Roy and they're great toddler shoes! These are super easy for him to get on and off himself and they're perfect for school, the park and even soccer!
He loves sneakers so having a pair that looks really cute to go with his joggers are especially great for school. He never complains about wearing them and calls them his "super fast shoes". 😉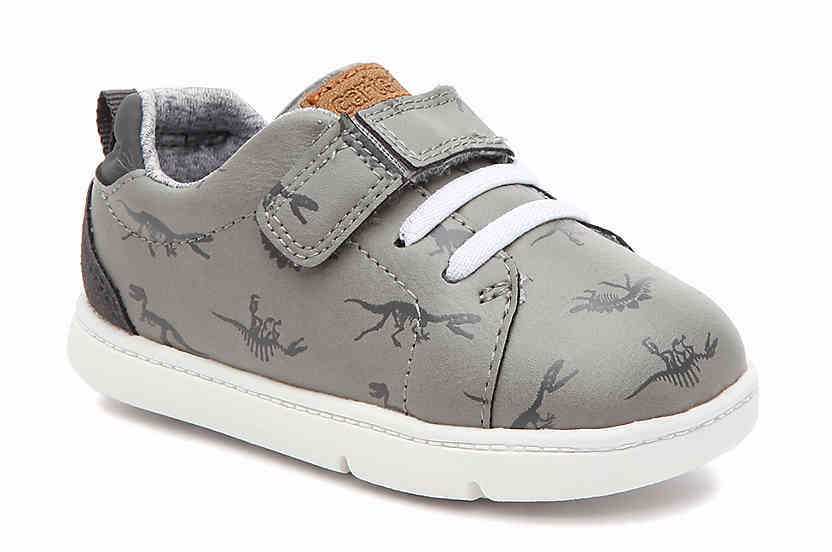 These shoes are perfect for your dinosaur loving kid! Roy LOVES dinosaurs so I should probably get him these although I think everyday would be a fight if he wasn't allowed to wear them!
We've had a couple pairs of Carters shoes that are super comfortable for Roy and last a long time (they were hand-me-downs!).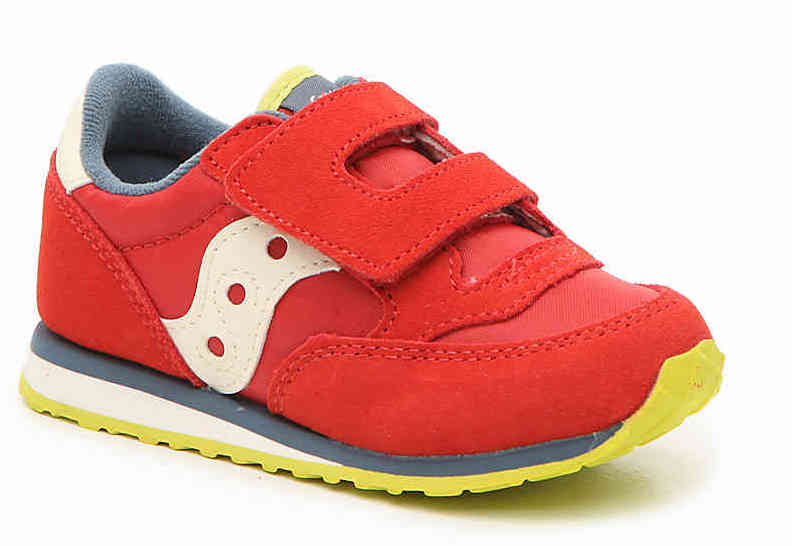 Can you go wrong with red sneakers? And Sauconys (my running shoe of choice)? Definitely not!
These are such fun shoes that would bring some cheer to dreary winter days. The velcro top makes them easy to put on and take off! These are great for sports, if your kid is involved in any, school or the park!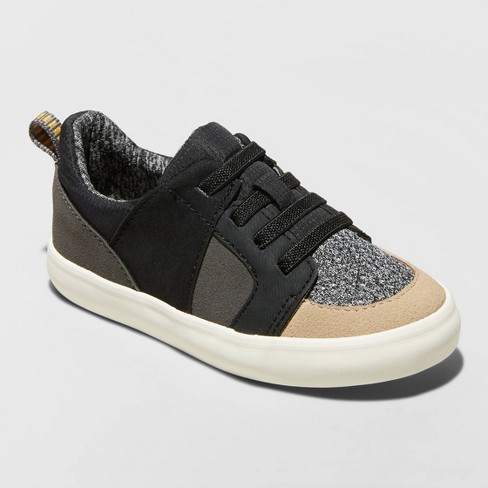 Another black + grey + tan combo. The top is elastic which should allow for easy put on and take off.
I should note that Roy has a hard time with the elastic type of shoes so I only buy them if he tries them on and can put them on himself. If you only have one kid, though, this may not matter to you!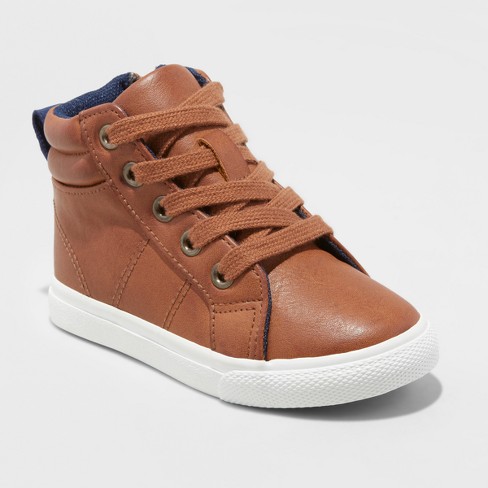 Last but not least, these AMAZING boots. These get great reviews, have a zipper on the side and are perfect for winter! We bought these for Roy as well and they didn't disappoint. I think he looks adorable in these and he loves wearing them!
I hope this helps make your shoe shopping a little easier for you little boy! Be sure to check out this post for all of my girl shoe picks under $50!
As always, thanks for reading!
Jen