*Cameron's Coffee has sponsored this post but all thoughts and opinions are my own.
When it comes to coffee there's tons of different things to consider. Do you want caffeinated or decaffeinated, ground or whole bean, light roast or dark roast and the decisions keep coming!
Well, what if I told you that there's a simple way to discover what type of coffee fits you and your life?
There is!
My favorite coffee company, Cameron's Coffee, recently launched their "Flavor Quiz". With nearly 70 different blends of coffee to choose from, it can be hard to narrow down all of the options.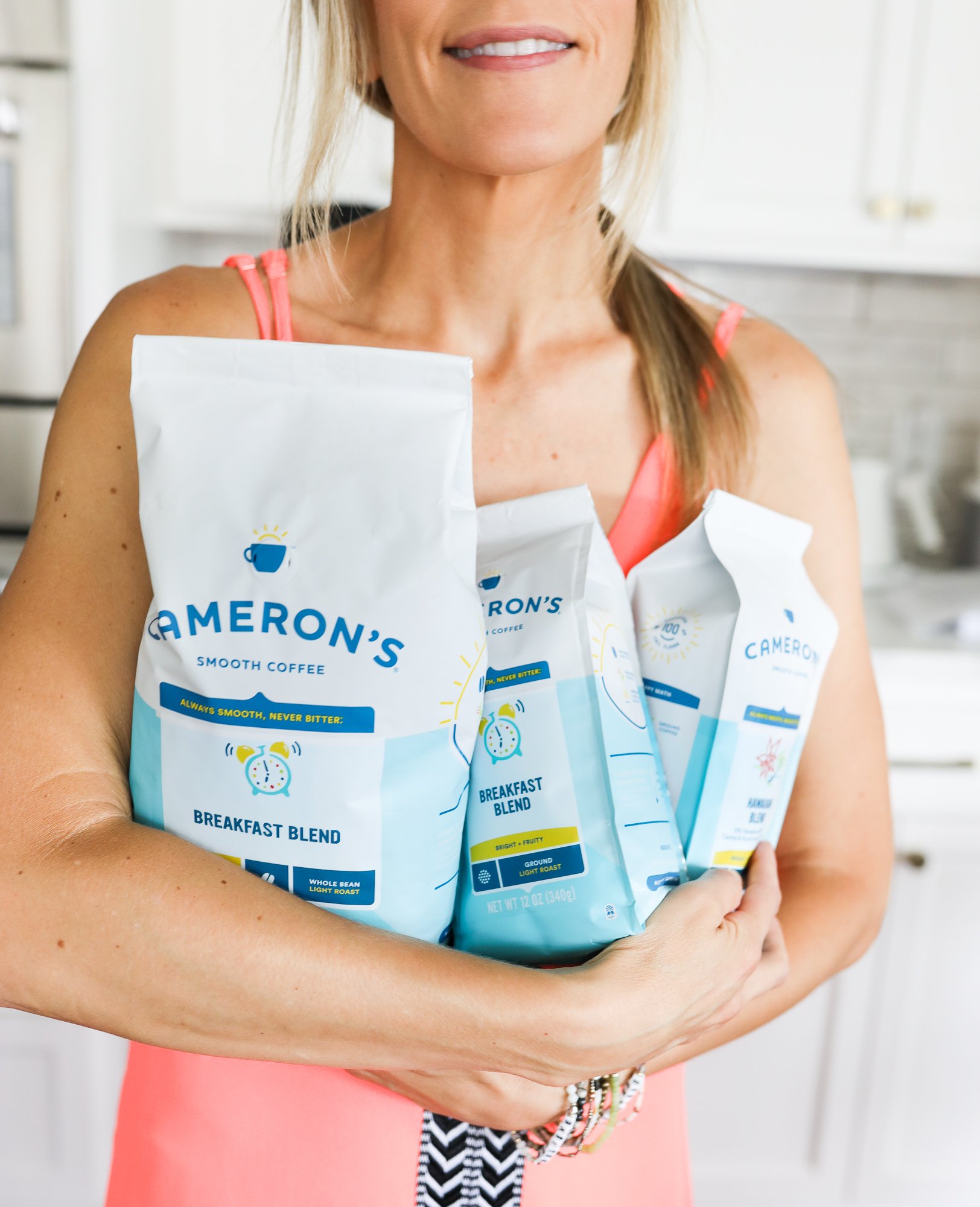 Flavor Quiz
Enter, the flavor quiz!
All you need to do is answer a few questions like the one below. When you're done, it will share your Perfect Picks!
Some of the different types of flavor profiles you might have are:
Balanced: which pairs perfectly with their Hawaiian Blend that has a mellow sweetness to it
Bright: think a Breakfast Blend that's bright and fruity (and one of my personal favs)
Sweet: the Chocolate Caramel Brownie flavor results in the most delicious sweet sip of coffee
One of the best things is that they'll give you different options of coffee from beans to EcoPods to pre-made, ready to drink Iced lattes.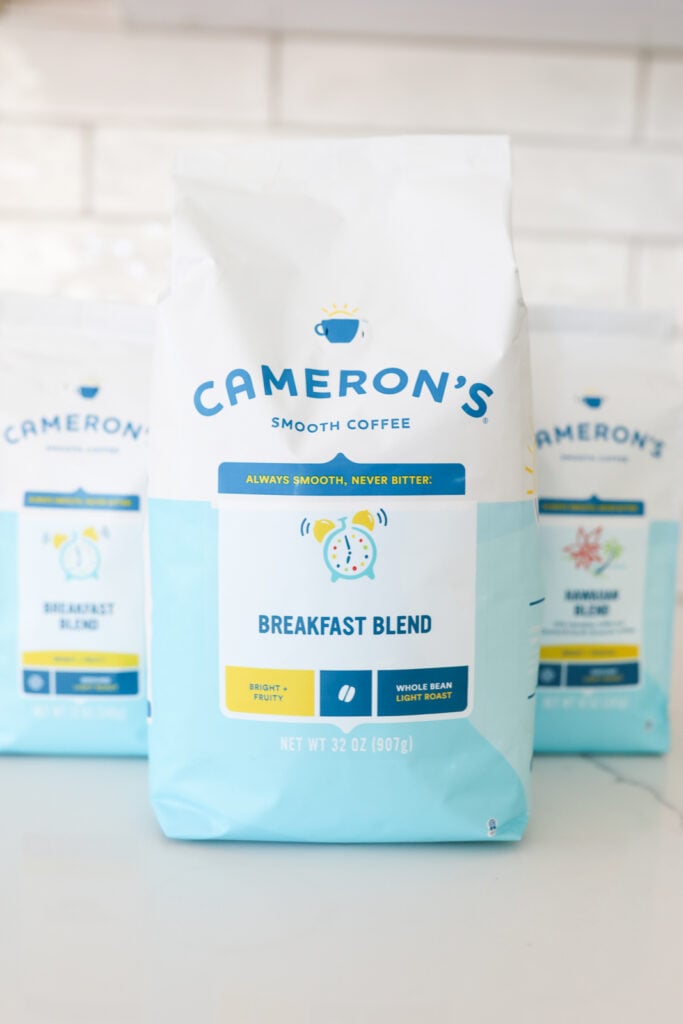 You can also retake the quiz whenever you want to find a new blend or flavor! Maybe your coffee choice for the cabin where things a bit slower moving is a different choice than your coffee at home where things are a more fast paced.
This quiz helps you find the perfect coffee for all your different moods!
And because I land in the "bright" category, I wanted to share a few tips for having a brighter morning!
We all know that mornings can be rough. Maybe you didn't go to sleep at a decent hour, your kids kept you up all night or you just woke up on the wrong side of the bed. Whatever it is, having a bright morning doesn't always come easy!
5 Tips for a Brighter Morning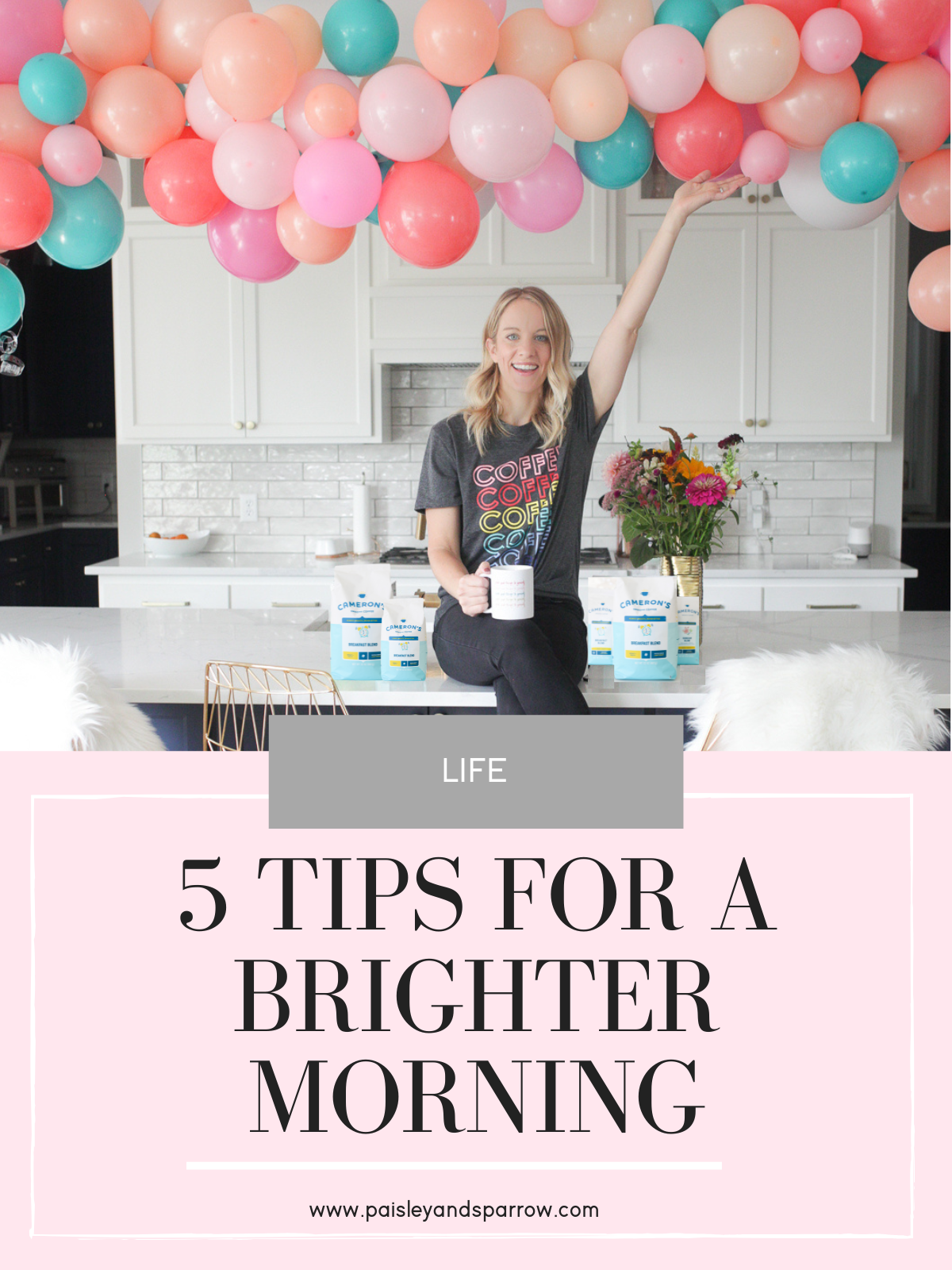 Here's a few things I do myself to help ensure that my morning will be a bit brighter, no matter my circumstances.
1. Leave the Phone Out of the Bedroom and Don't Pick it Up First Thing!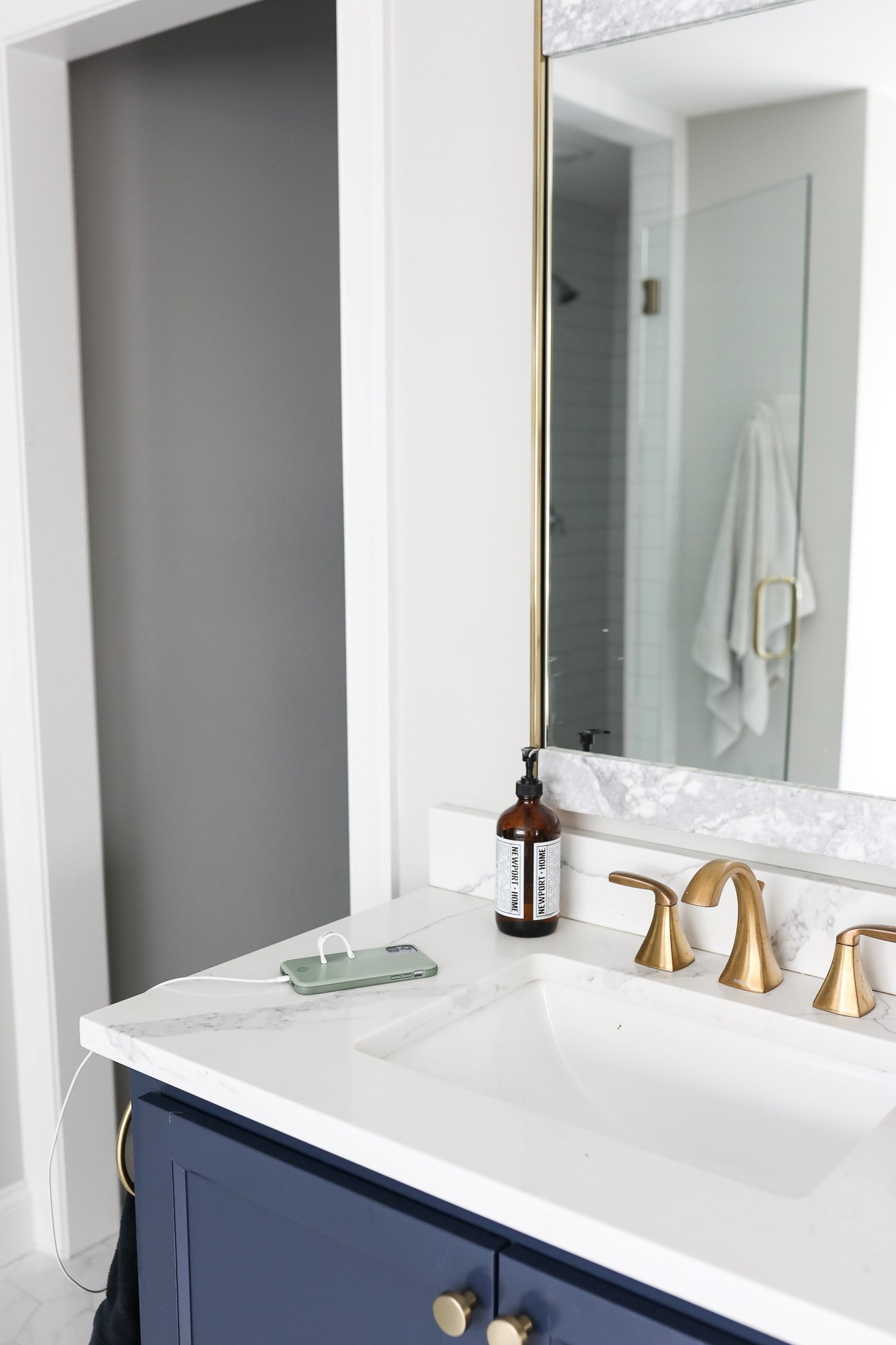 Ok this one is probably the most important one. How many times do you catch yourself scrolling far too late into the evening? Guilty.
On the flip side, when you wake up, do you immediately grab your phone and check emails or hop on your go to social media app? And while sometimes you may find the best email from your boss or client or a delightful comment from a stranger but usually it's the opposite. More work, more stress and rude people…or major comparison of people you don't even know.
If we set boundaries on when we use our phone, we won't set the tone of our day based on what's in our inbox or in our DMs!
I have the goal to not look at my phone until after my workout is done, after I'm done reading my Bible and after my first cup of coffee is gulped. I also try to keep it away while I'm getting my kids ready for their day so I don't get distracted.
2. Use a Sunrise Alarm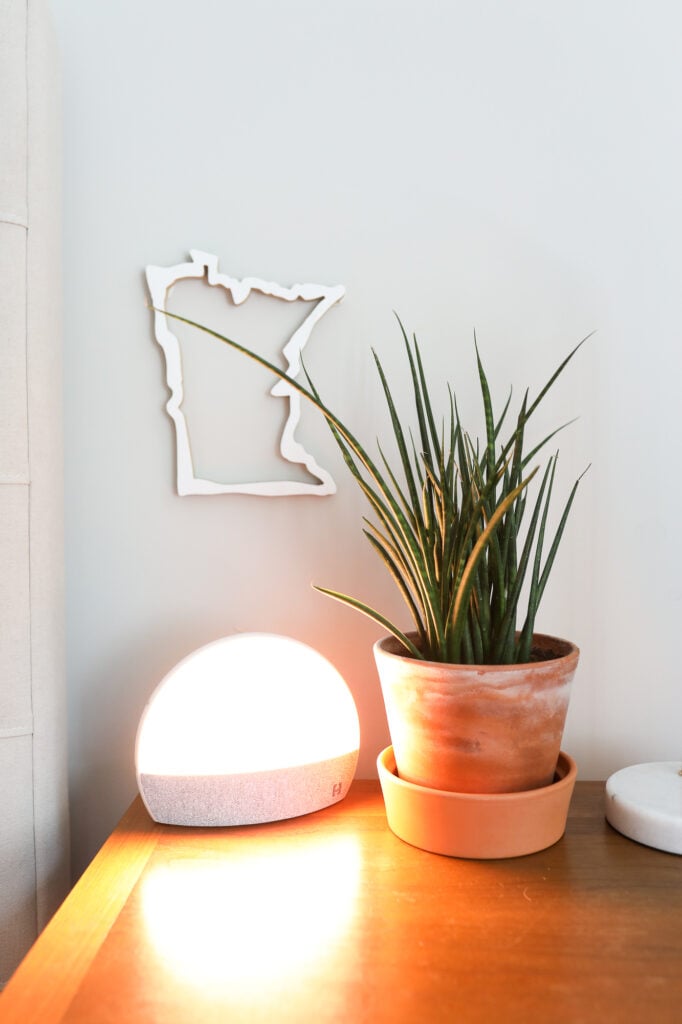 Now that your phone isn't in your room, you need an alarm clock! Rather than being abruptly awakened by a noise, why not try being awakened by light!
I bought the Hatch Restore alarm clock a few years ago and it's one of my favorite purchases. Now my body is gently roused awake to light rather than sound.
There are many different kinds of alarms like this so find one that works for you. And trust me, you'll absolutely love waking up to light vs sound!
3. Move Your Body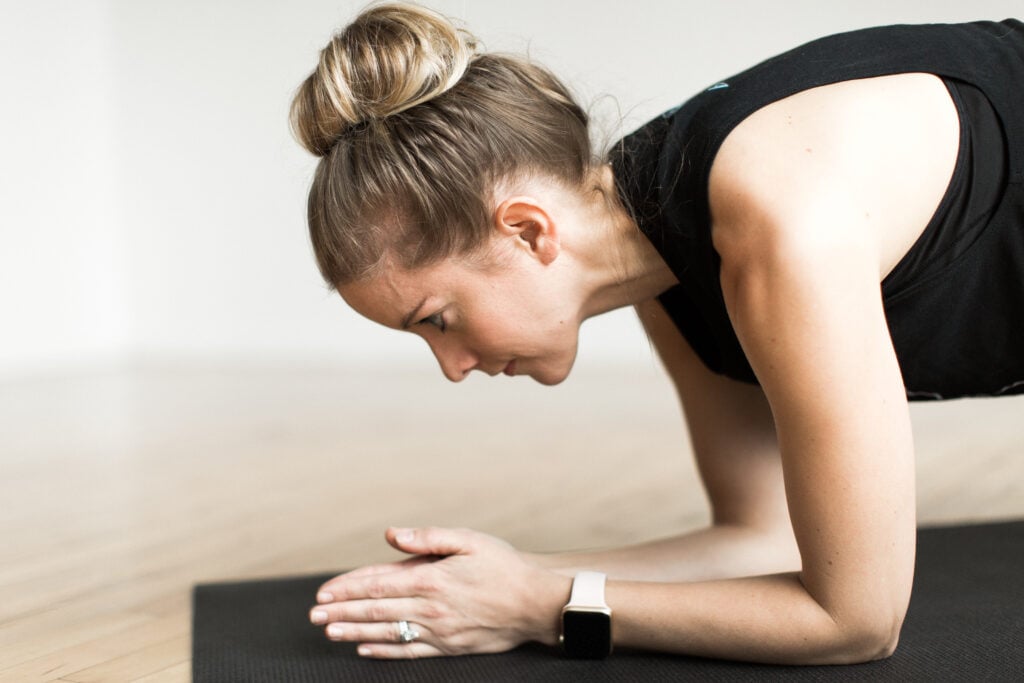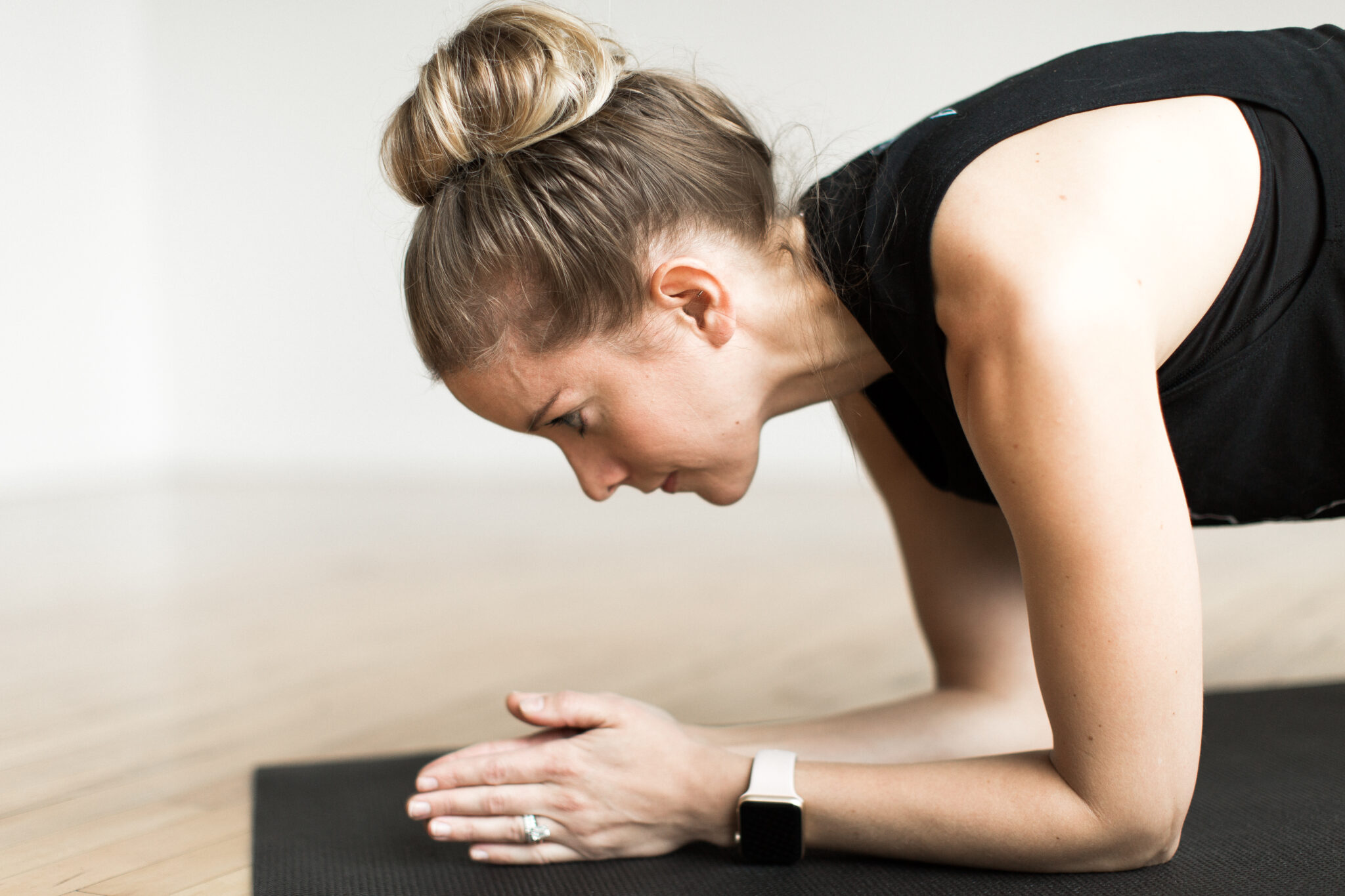 As mentioned before, I always try to get a workout in first thing in the morning. This is two-fold. One, if I don't do it in the morning, there's a good chance I won't do it at all!
And two, I am much happier and much more focused after moving my body. So, whether that's a hard core HITT workout, a 3 mile run or just a walk around the block, move your body! Your mind, body and heart will thank you.
4. Create a Morning Playlist
Music can transform your mood and make your morning brighter and happier when you hear your favorite songs played! I have a morning playlist that's a mix of my entire family's favorite songs, so we all get to hear things that make us happy. It also minimizes the bickering at the breakfast table because we all get input in what's played.
Edit this as often as you want! Add songs daily as you hear new songs that you love and feel free to remove songs daily if they no longer spark joy.
5. Prep Your Coffee the Night Before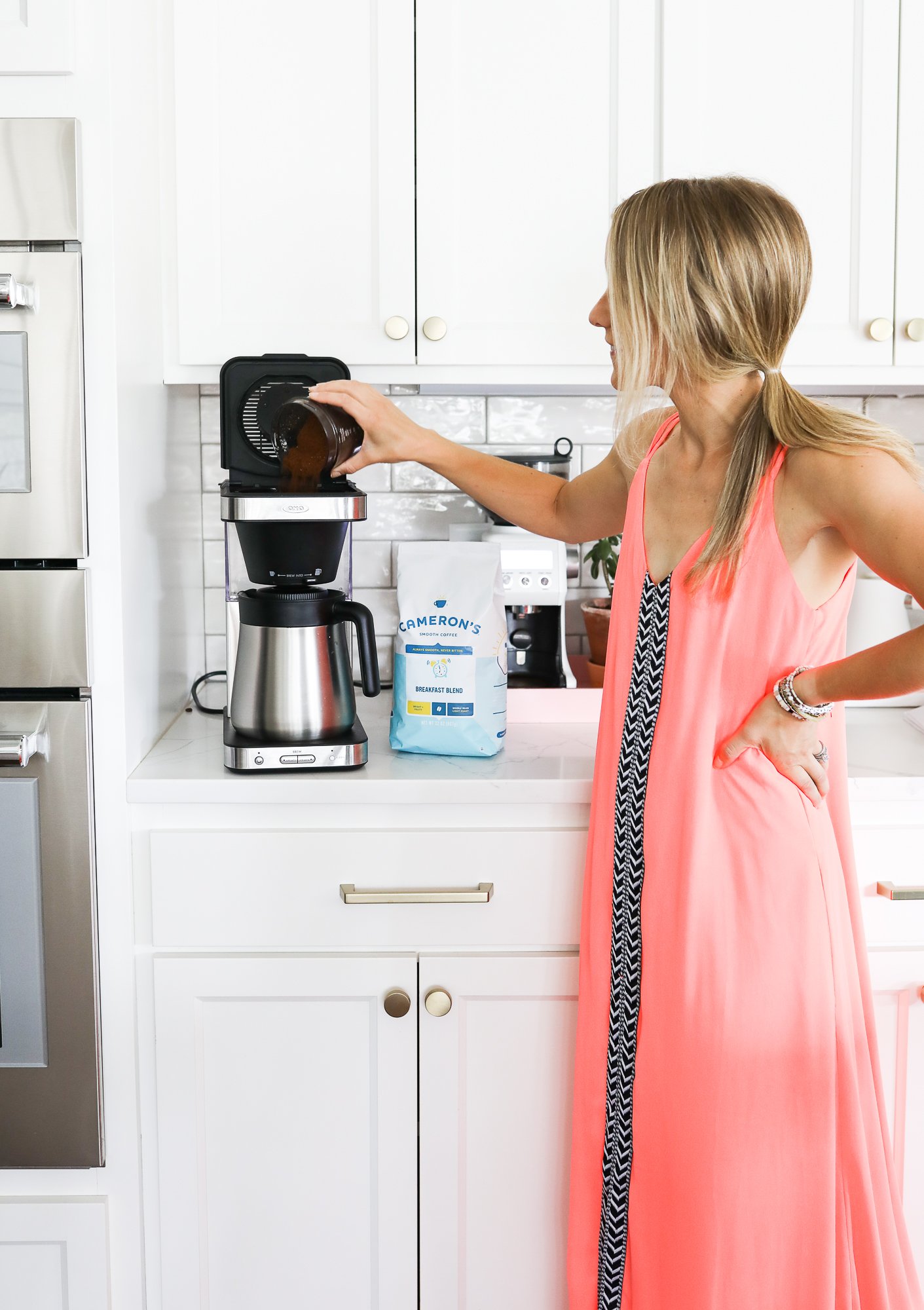 I say this ALL the time but it's so true! Don't give yourself extra jobs to do in the morning, take care of everything possible the night before!
Our coffee pot doesn't have a timer on it so I have to push the "on" button each morning but pushing one button is far easier than grinding the beans, adding the water, etc to get the coffee pot ready.
I always use Cameron's Coffee and it's always a bright part of my day! Find the perfect type of coffee using their Flavor Quiz to ensure you're starting with a great cup of coffee!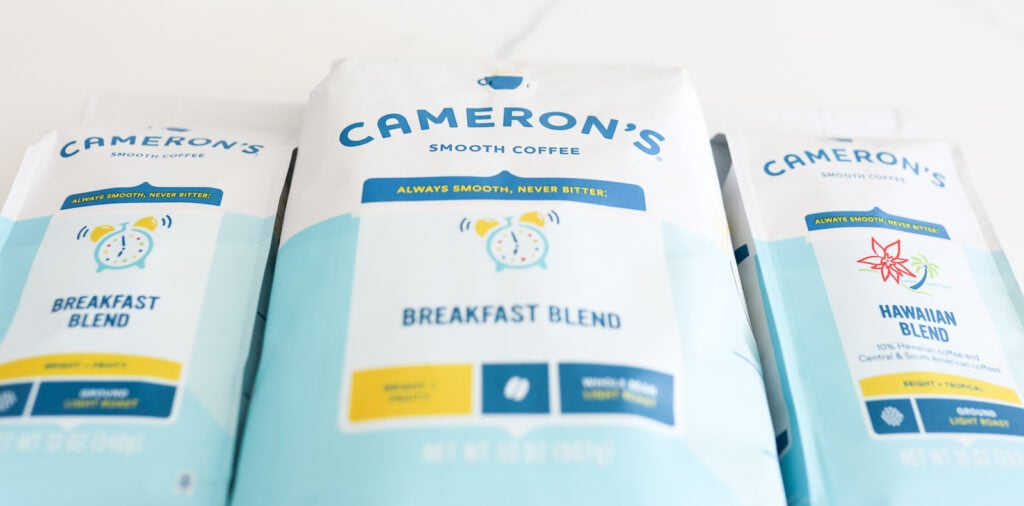 Along those lines, prep breakfast if you can too! During the school year I will go as far as getting out all the bowls, spoons, cups, etc. for my kids' breakfast so it's one less thing I need to do once the chaos begins. Every little bit helps and is one less thing you'll need to do when you're half awake.
And there you have it! Five different ways to make your morning just a bit brighter. Choose one to add to your morning this week and once you master it, add another!
And be sure to head over to Cameron's website to check out their Flavor Quiz to see which coffee is the right one for you. You may just be surprised!
Be sure to check out my tips for making the perfect at home coffee bar here!