During a year in which everyone could use an extra dose of cheer and joy, let's start by doing so close to home. Whether you know your neighbors well or not, let them know you're thinking of them during this odd and less-than-ideal holiday season.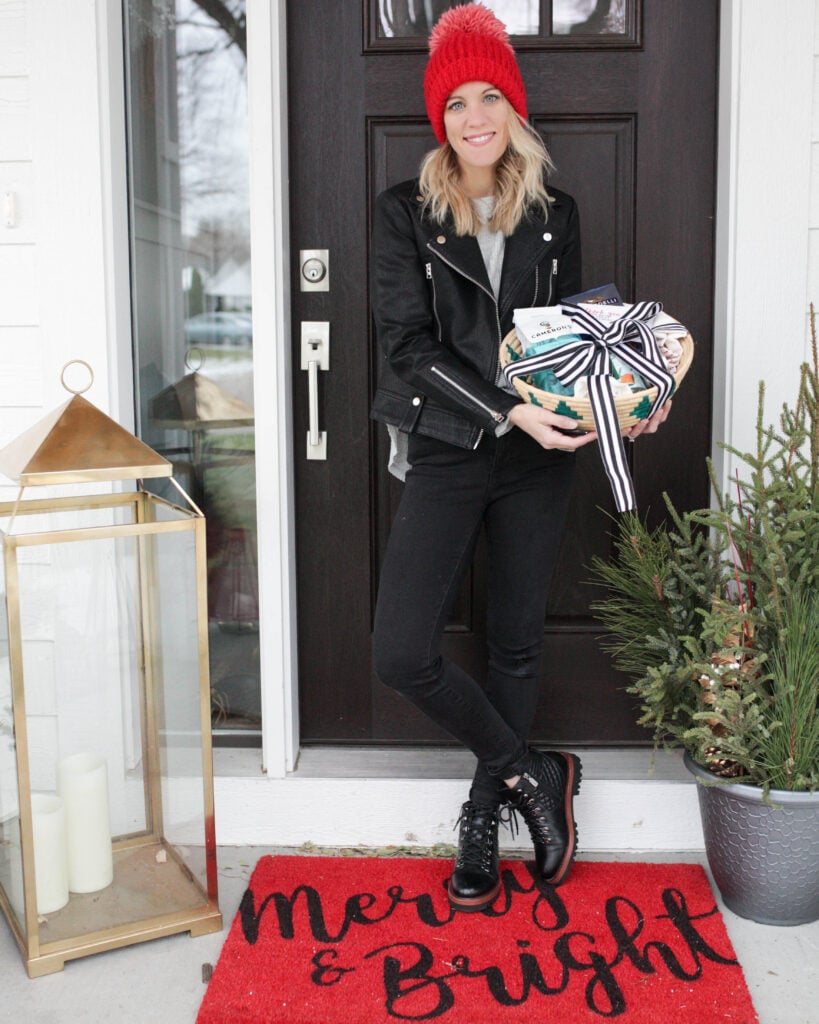 I'm going to spread the love and gratitude with gift baskets, which I'll drop on my neighbors' stoops on Thanksgiving.
A little gratitude goes a long way.
Thanksgiving Gift Baskets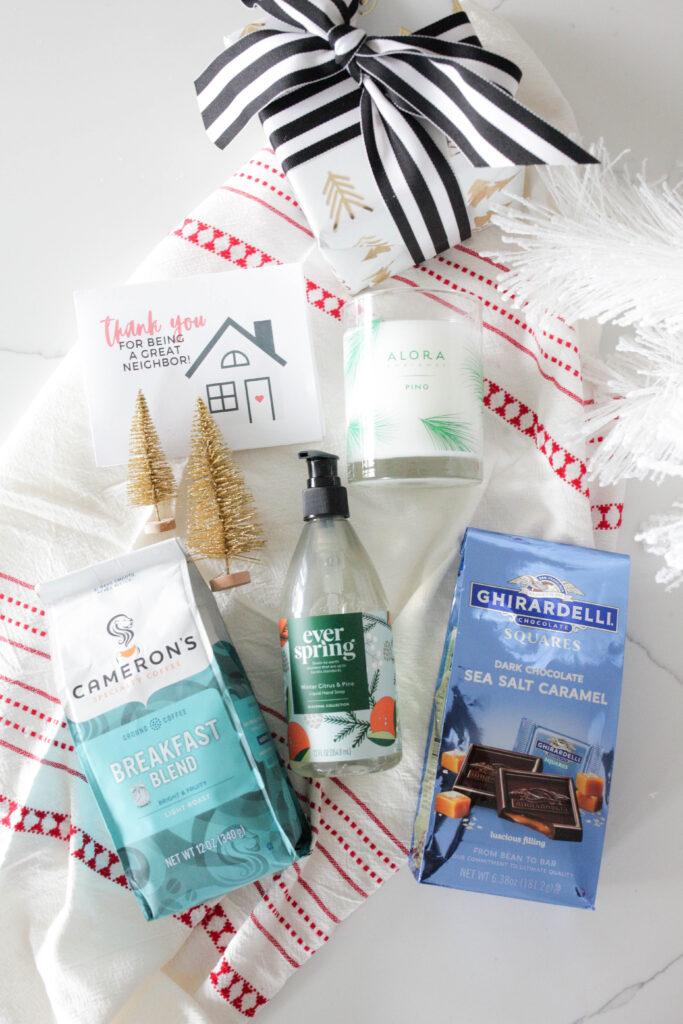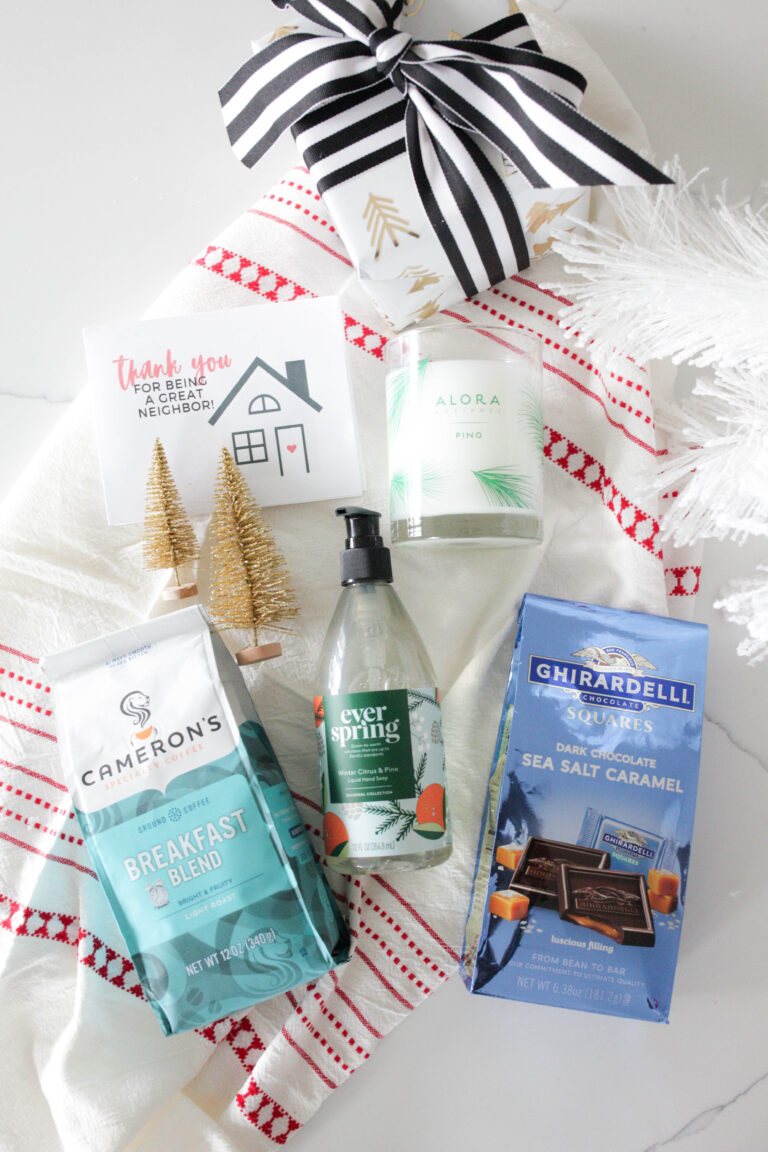 What should you put in the gift baskets? Here are a few ideas to inspire a gift basket of your own.
1. Coffee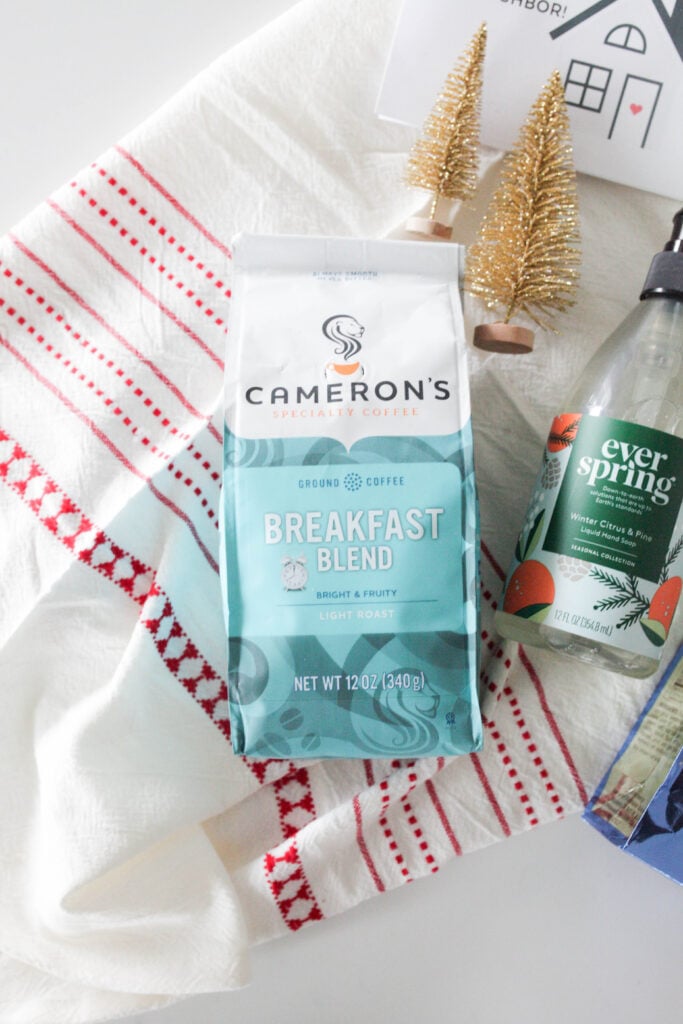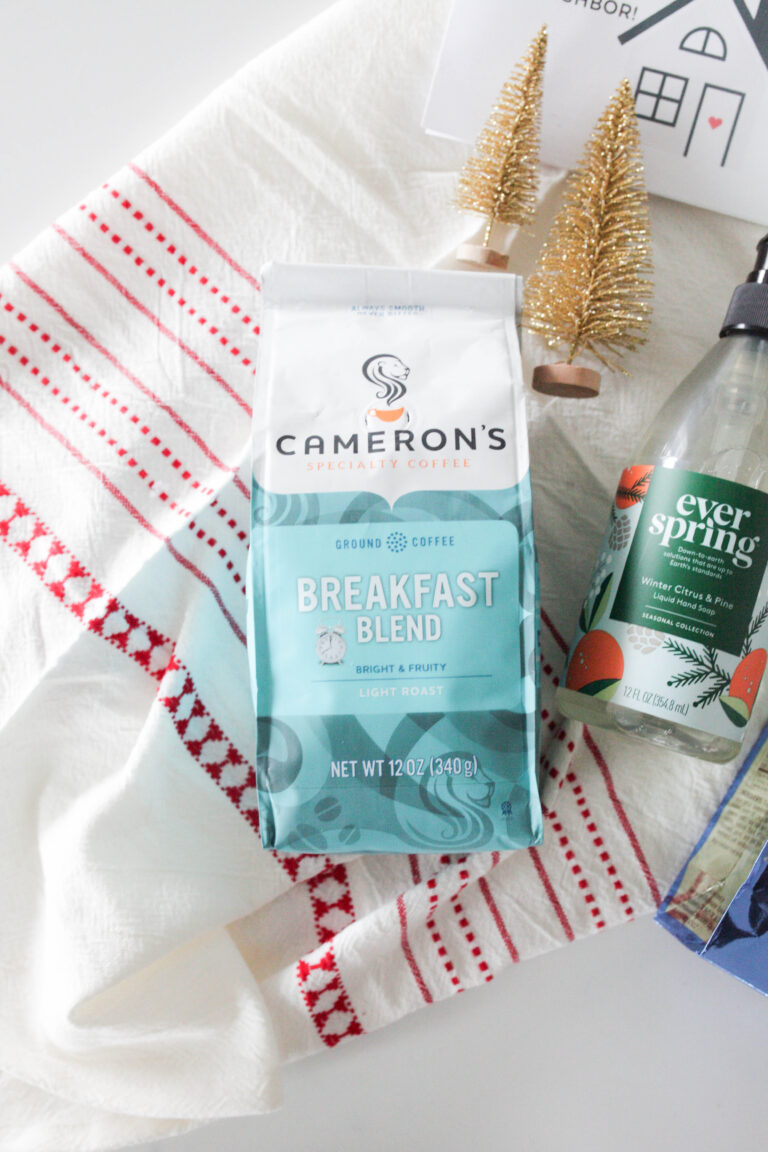 Let's start with a little gift that'll keep your neighbors going – coffee! Even those chilly winter days feel brighter with a warm cup of coffee. Pro tip: it's best to gift coffee that's already ground, in case your neighbor doesn't own a coffee grinder.
I love Cameron's Coffee, particularly because they're based in Minnesota and because they're all about seeing the world as a 'mug half full' kind of place. From their brightly colored packaging, to the inspiring quotes they have on their coffee mugs, optimism is weaved into everything they do. It's what we drink every morning in our house, and I'm sure your neighbors will love it just as much as we do.
2. Chocolate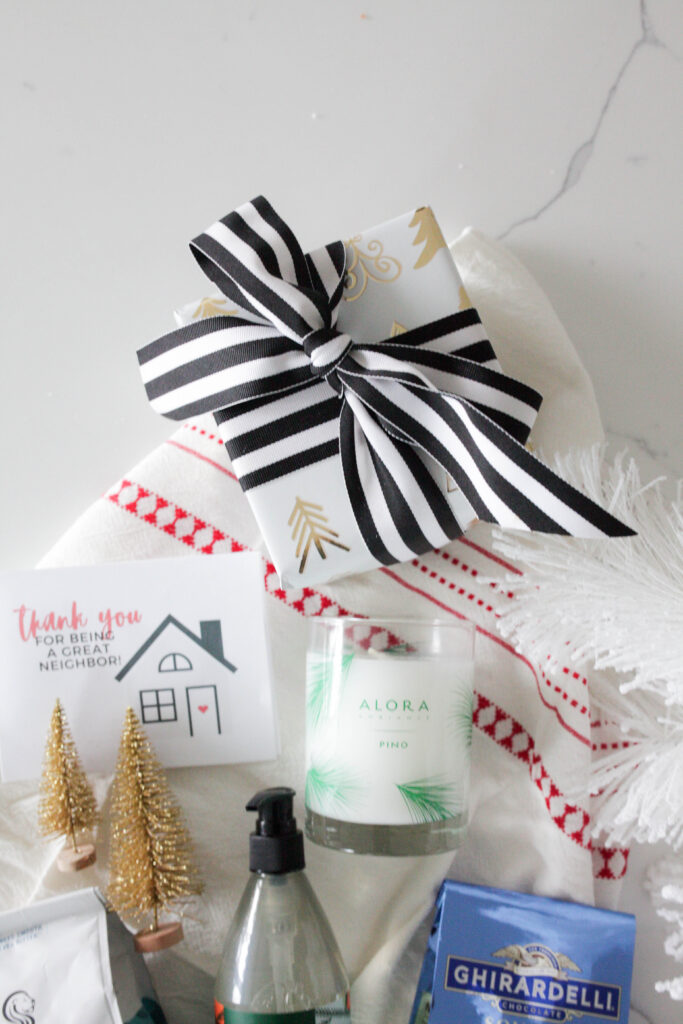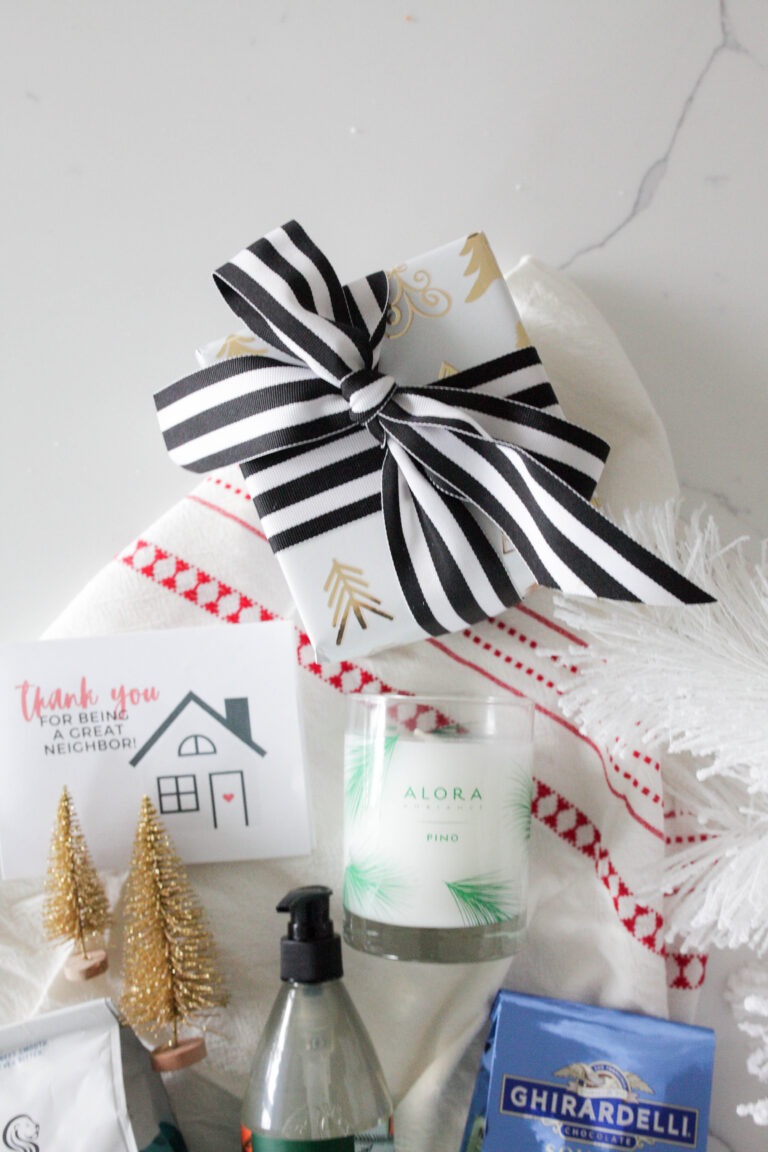 Hello, sweet tooth! Who doesn't appreciate a high quality chocolate? Consider including your favorite chocolate in the gift basket, so whether they're baking a pumpkin pie this year or not, your neighbors will have a little something sweet to nibble on this Thanksgiving.
3. Candle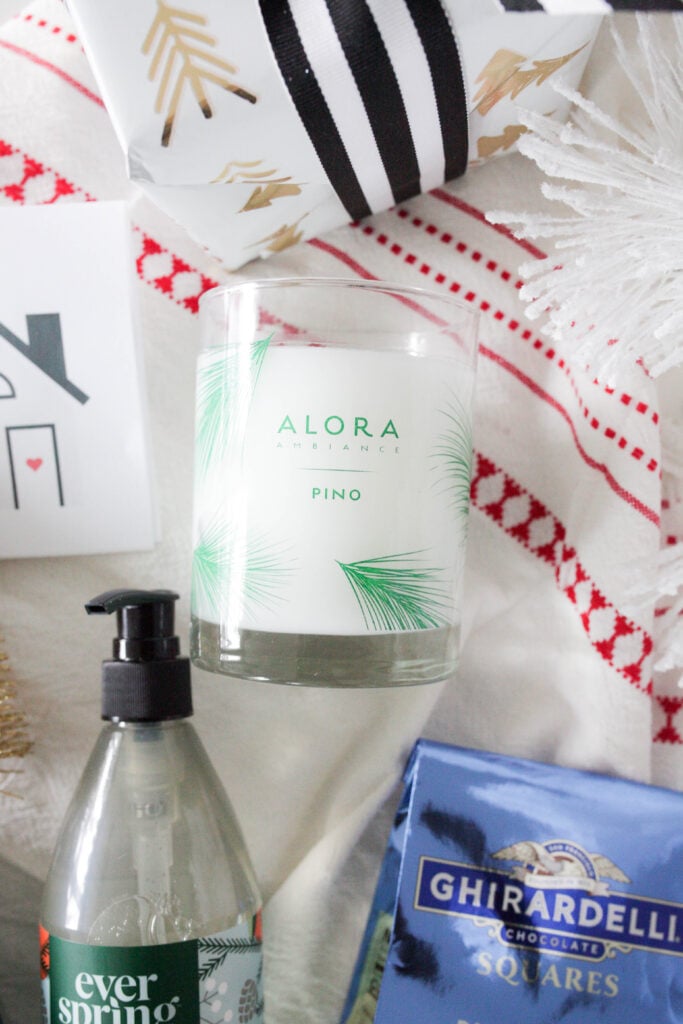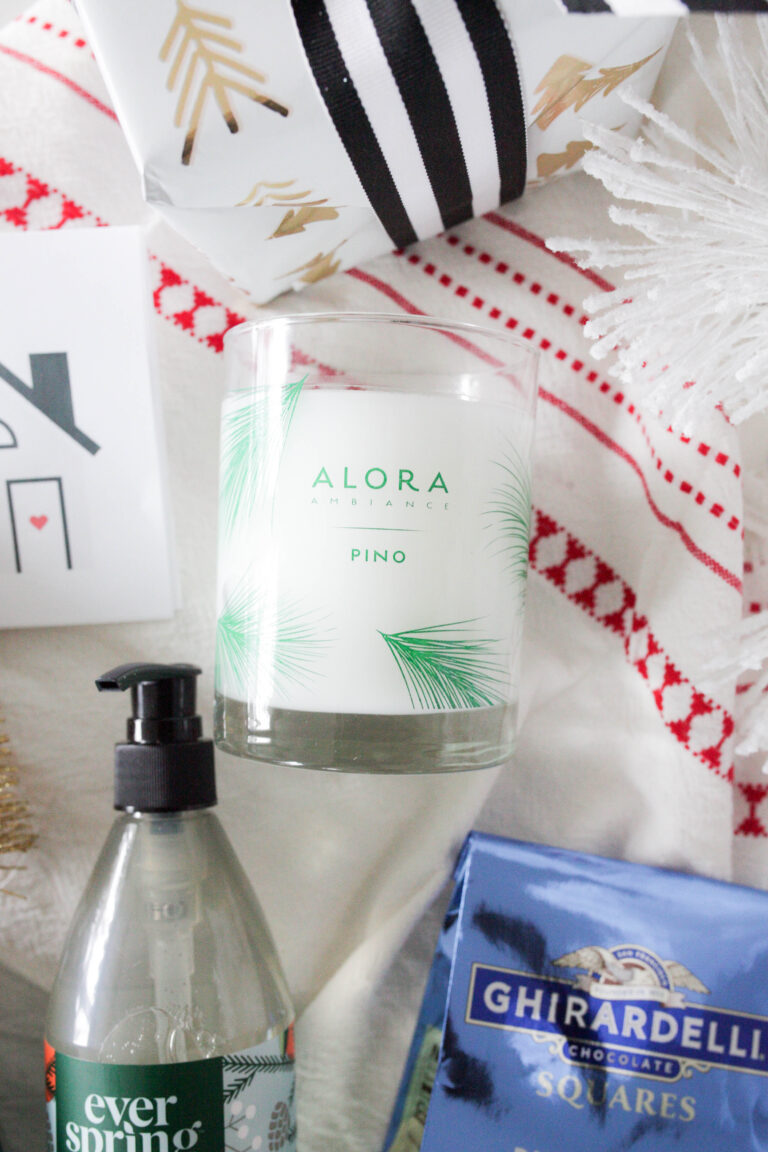 Since we're all at home almost all the time, we have to find ways to make home a little more homey, and lighting a candle does just that. Include your favorite candle in the Thanksgiving gift basket to bring warmth, light and a lovely scent to your neighbors' homes too.
4. Soap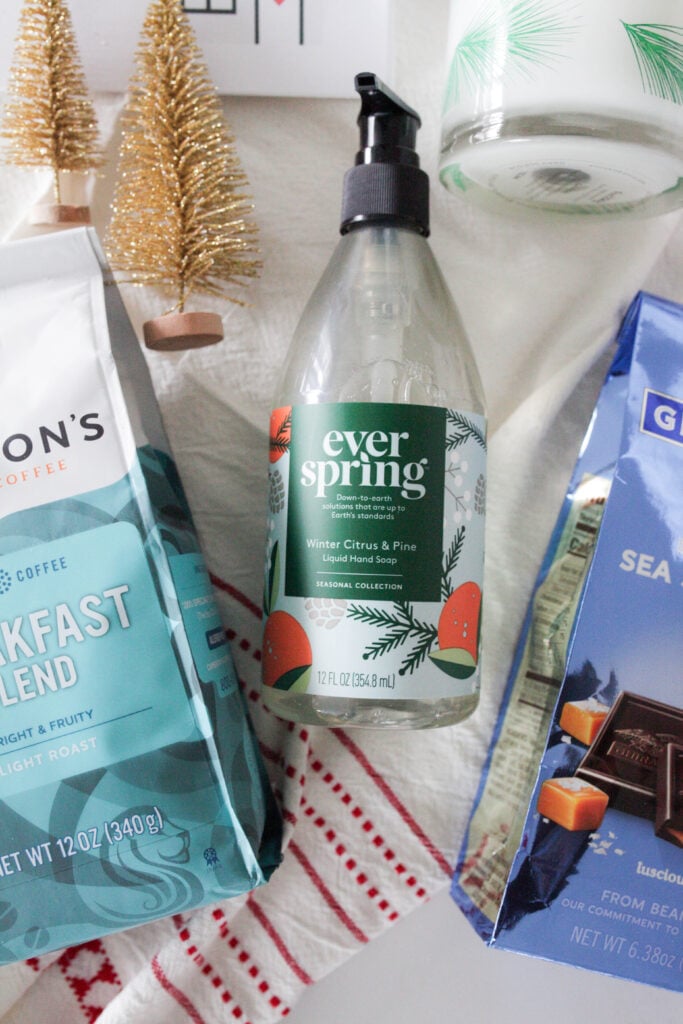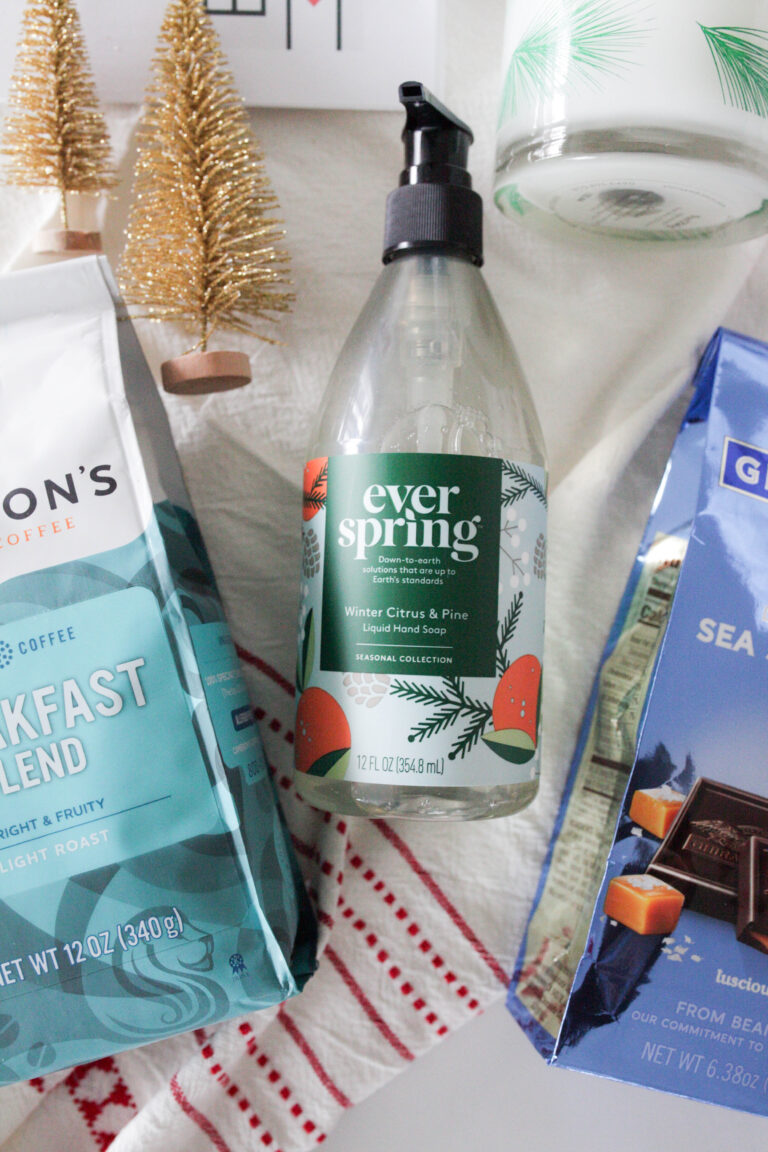 It's 2020, so let's be real. We're going through more soap than ever before. A nice, good smelling hand soap is a welcome, thoughtful gift for your neighbors any time, but especially now.
5. Hand towel
Hand towels are one of those home items I rarely buy, but should definitely buy more often. Think your neighbors are the same way? Gift them a new set of hand towels to replace the ratty ones they should have thrown out months ago.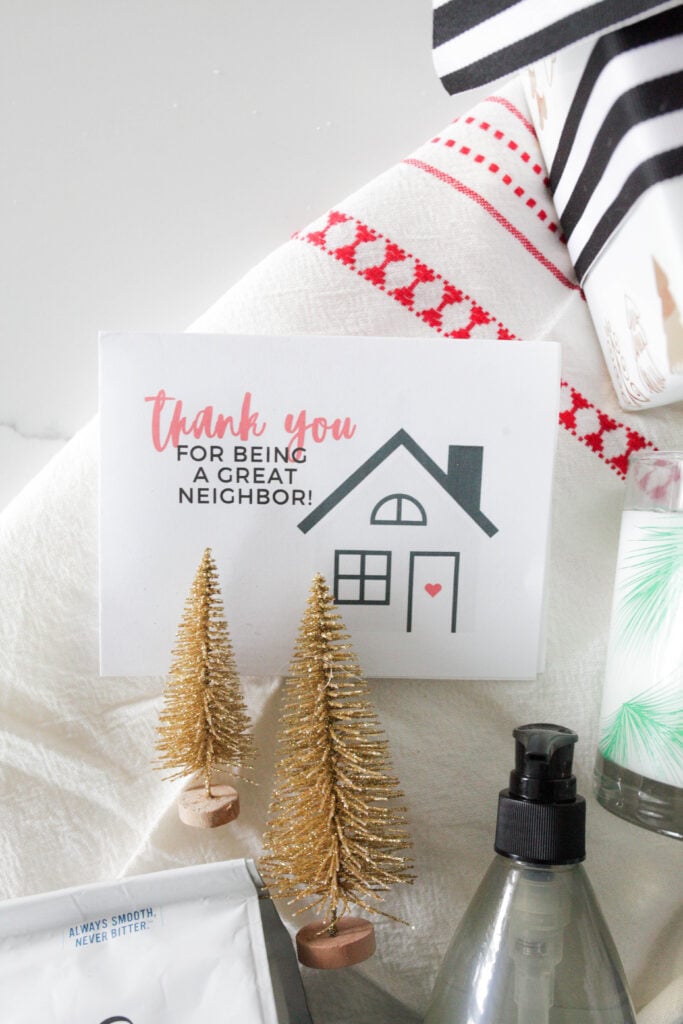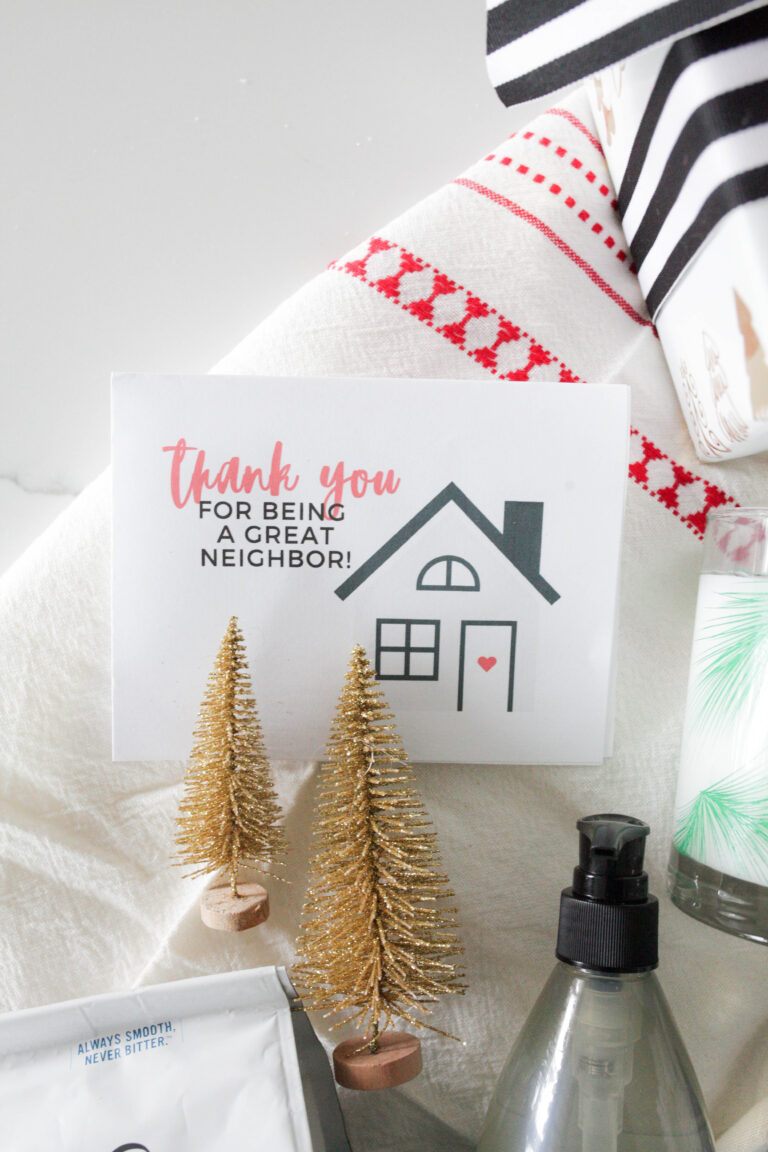 Other ideas: a mini indoor plant to bring a little life to winter, a new set of playing cards for family game nights and don't forget to include a hand written card – a note of love and appreciation means the most.