Amazon Early Access Sale is here! This new, Prime member-exclusive event gives you early access on Holiday deals. It's basically Black Friday that you can do completely at home in your pjs which, in my humble opinion, is fantastic.
Amazon Early Access sale is new and can be highly overwhelming (similar to the Nordstrom Sale and Prime Day!) with a million options to weed through. This post will help guide you through the whole process, FAQ and some of the best deals to snag!
Ok, let's start with some of the basic FAQs:
Prime Early Access Sale FAQ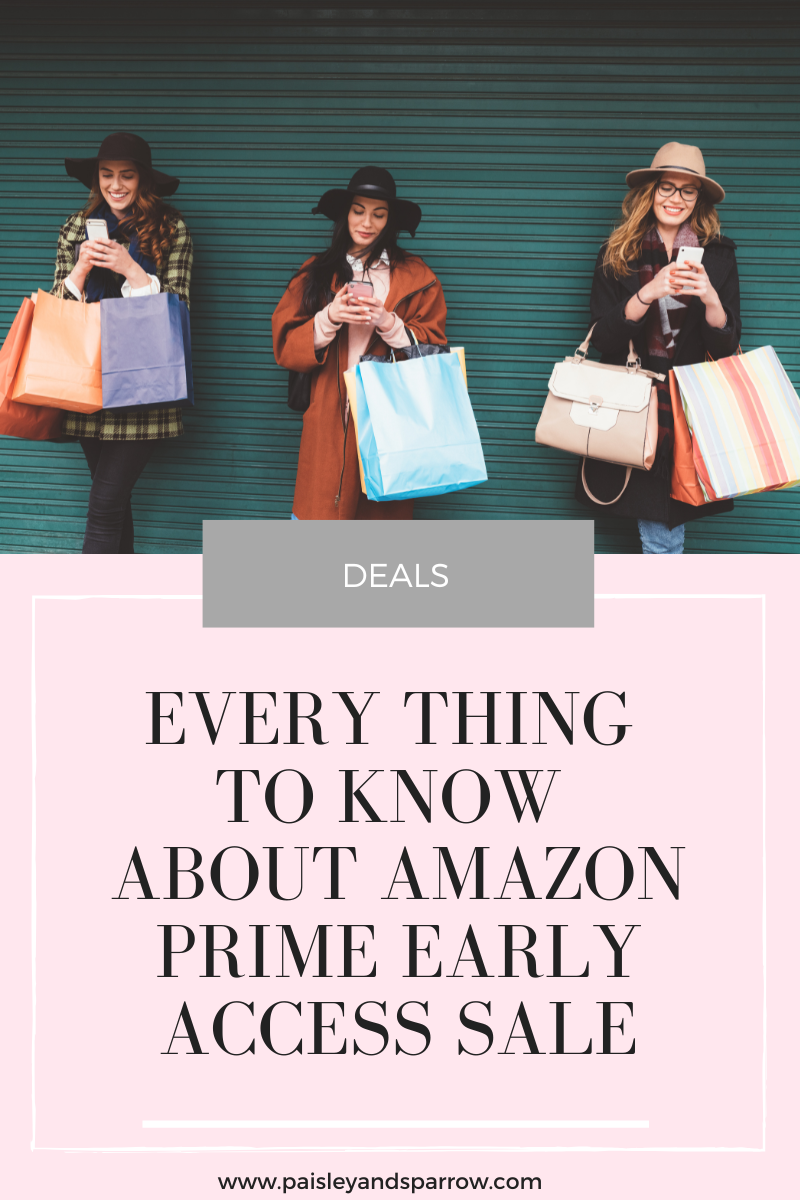 Paisley + Sparrow is a participant in the Amazon Services LLC Associates Program. This post may include affiliate links which means I may earn a small commission if you shop using the links below at no additional cost to you. 
When is Amazon Early Access Sale 2022?
Prime Early Access 2022 is October 11th and 12th. Hopefully shopping this sale will help you get some great deals and give you a head start on those Christmas gifts!
What time is Prime Early Access Sale?
For you night owls, you can start shopping at midnight on the 11th!
Do you need a Prime account for the Prime Early Access Sale?
Yes you do! But it's free to join for the first 30 days. If you've been a member before but only want to shop during Prime Day you can get a month-long subscription for only $14.99.
Who Can Shop?
Amazon has shared that Prime members in the US, UK, UAE, Spain, Singapore, Netherlands, Mexico, Luxembourg, Japan, Italy, Germany, France, China, Canada, Belgium, Austria, Australia, Turkey, and Brazil are all eligible to shop the sale.
What happens on Prime Early Access Sale?
Prime Early Access Sale is the biggest rival to Black Friday. It's the best time to shop some of the best deals Amazon will offer!
What are the Prime Early Access Sale deals?
One place to check right now is Amazon's Daily Deals section! Amazon is getting ready for the Prime Early Access Sale with some great deals already!
Here's some of my favorite deals to check out!
Prime Early Access Sale Home Deals
I bought this a few years ago and have since converted my husband, sister and parents along with numerous friends! If you don't love your pillow get this one immediately!
If you've always wanted an espresso machine, now's your chance! This one gets amazing reviews is well known for being one of the best of the best. You won't be disappointed by this one!
If you need just a simple, pod style coffee maker, try this one! We've owned this one for years and we love it.
Time to organize that pantry! This container set is perfect for snacks, nuts or baking supplies.
Prime Early Access Sale Beauty
I've been using this mask for years and it's amazing! It's a leave-on overnight lip mask that soothes and moisturizes for smoother, more supple lips.
One of the best hair brands of all times has the most giant collection of goodies on sale!
Cleanse your face and better apply serum or moisturizer with this PMD cleansing device! With over 3,500 reviews, this is a well loved device!
This flat iron predicts your hair needs! The heat is monitored 250 times per second through its predictive technology for ultimate results and stronger, healthier hair.
I've used this hair dyer for years and LOVE it!
6. R+Co Trophy Shine + Texture Spray
My hairstylist recommended this for heat protection, shine and texture and I've used it ever since! Especially great for thin hair.
This 3 in 1 product nourishes, hydrates and removes makeup! Elemis gets tons of great reviews and this one is no different!
We all want white teeth but don't always want to pay the full price for Whitestrips. Crest Whitestrips are on sale and really do the job to give you that glowing smile!
Prime Day Fashion
I just got this cardigan and love it! It's incredibly soft, comes in 4 different colors and is very flattering.
2. Long Blazer
Another item I have in 2 colors is this one! It's easy to move in, instantly elevates your outfit and is so beautiful!
I had a fitness instructor friend tell me she swears by these leggings so naturally I bought a few pairs! 😉 She was right! They're so soft, have great compression and are so comfortable.
I own this in 2 colors, my sister owns it and both our daughters have it. It's warm enough for Minnesota winters, cute enough for daily wear and comes in a ton of colors!
5. Crocs
Crocs have come back! These easy to wear shoes are comfy and fun and come in a variety of colors!
Join in the holiday fun with your own family pajamas! Choose from 12 different patterns for that Instagram worthy photo!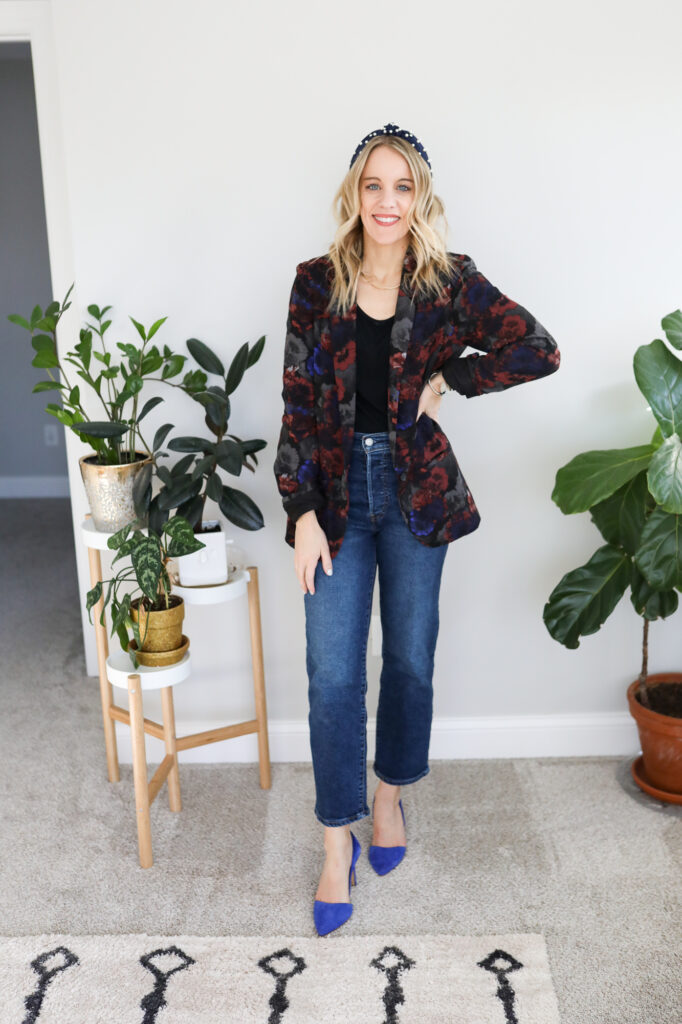 I've owned these for years and wear them all the time. If you don't own straight leg jeans, you need them! They come in a variety of washes and distressing options.
After going through too many terrible pairs of underwear, I found these! They're soft, my kids love them and they wash well. They're the only toddler underwear that I'll buy!
So there you have it! Some of the best deals of Prime Day.
I'll also be sharing deals directly on Instagram stories so be sure to check there as well!