You might have heard the word "Balayage" thrown around frequently in the hair world. Both partial balayage and full balayage hair treatments are popular hair trends that many people choose for their hair.
The word balayage is a French word that means to paint or to sweep. In the hairstyling world, this means doing balayage highlights that are hand-painted or swept along the surface of the hair.
This style of coloring allows your hairstylist to create a customized balayage experience to compliment your hair type and precisely fit your features and face.
It's an easy way to lighten your hair or add a burst of color without overpowering your natural color. It's fresh, fun, and unique to each person.
I've personally been getting both partial balayage and full balayage hair treatments for years, ever since my stylist recommend I try it out instead of traditional highlights. I typically go for a blonde balayage during the summer months and add some caramel highlights in the fall.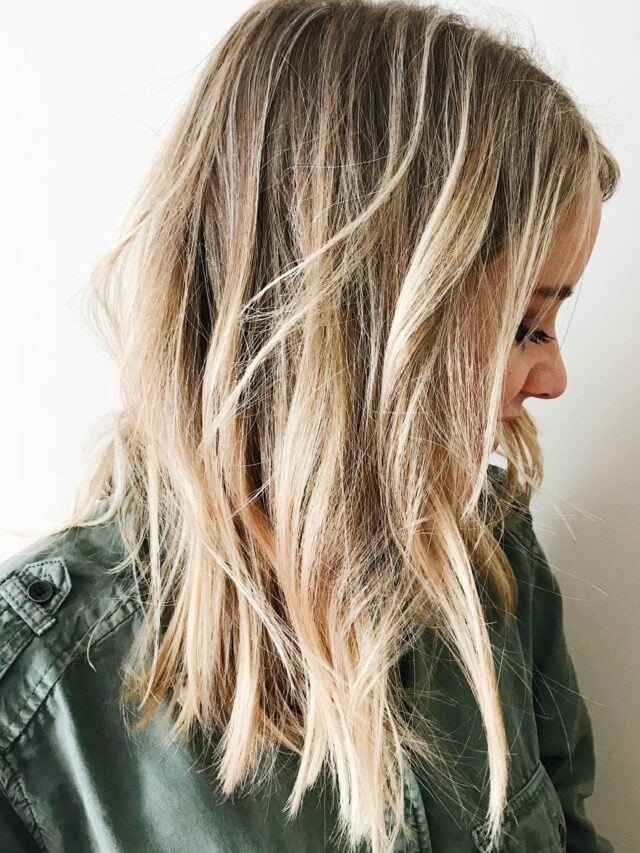 I love how natural it looks when it grows out and the natural-looking effect of it when it's first applied!
This is a great option for all hair types – long hair or short hair, dark hair or light hair, straight hair or curly hair.
You'll never have the same balayage as someone else because it's completely hand-painted according to your coloring needs. Customers choose this hair trend because of the natural and effortless look it provides.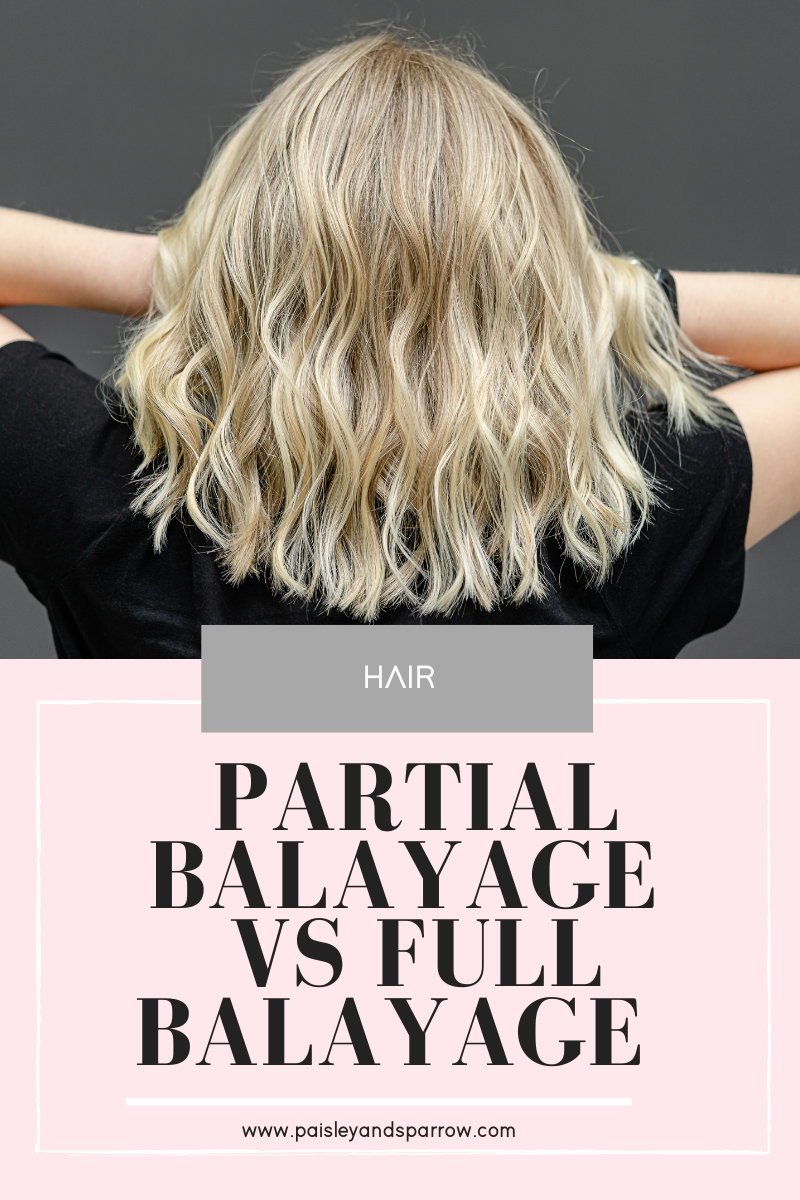 Paisley + Sparrow is a participant in the Amazon Services LLC Associates Program. This post may include affiliate links which means I may earn a small commission if you shop using the links below at no additional cost to you. 
What is a Partial Balayage?
The idea behind a partial balayage is that you're focusing on a specific part of your hair, either the top or front layers, to lighten your hair through the color applied to those layers.
To apply partial balayage highlights to your hair, your hairstylist will use a hand-painted technique where they look for specific pieces of your hair to add highlights instead of following a typical pattern.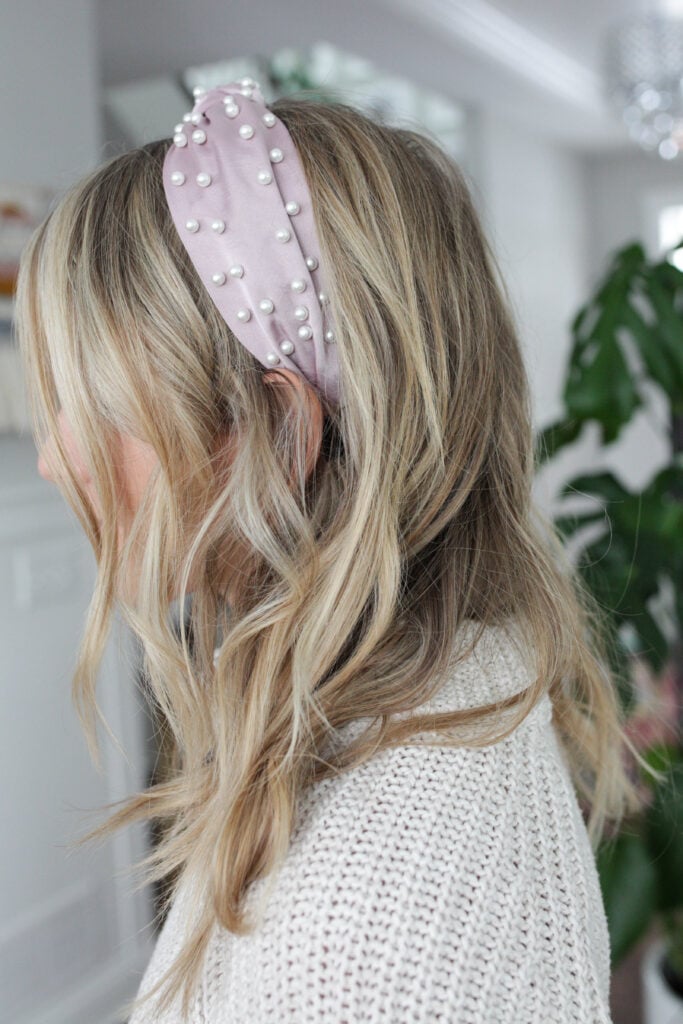 The partial balayage's appeal is that it adds subtle color to your natural hair color to provide a very natural and sun-kissed result. A partial balayage allows you to have very low hair maintenance because it will last for 12-14 weeks, which is longer than most hair coloring procedures.
What is a Full Balayage?
A full balayage, like the partial, is also applied freehand but will give you a more dramatic look since the color is applied throughout your entire head instead of just specific sections.
You'll still have your dark natural base show through but you'll have more colored hair than natural.
What's the Difference Between a Full Balayage vs Partial Balayage?
The balayage technique is the same for both but there are a few differences.
More Change in a Full Balayage
The main difference between the two techniques is how much of a color change you will see throughout your hair. A full balayage is applied to the majority of your hair, including all layers.
In contrast, a partial balayage only focuses on one specific area, such as your top layer of hair or the front layers. A partial balayage will add little accents of color or brightness, while a full balayage will create a more noticeable lift.  
A Full Balayage Takes Longer
The partial technique takes less time because it's applied to just specific areas of your hair rather than coloring ever single piece like a traditional balayage.
The partial balayage technique is an excellent choice if you're looking to try out a new color or want a more natural-looking hair color. The partial will take about 45 minutes compared to the full treatment which can take up to 2-3 hours.
Partial Balayage is Less Damaging
If your hair is damaged from either too much heat or years of coloring, a partial balayage will do less damage to your hair since less hair is being colored.
Full Balayage Requires More Upkeep
While both optoins grow out well, the full balayage will require more upkeep to keep regrowth in check.
Full Balayage is More Expensive
A full balayage requires a lot more time and product which will result in a higher cost. While the final cost varies based on how much experience and education your hairstylist has, your hair length, the type of hair you have and more, the average cost of a full balayage is $193 while an average cost of a partial is $154.
Partial Balayage vs Partial Highlights – What's the Difference
Partial highlights are similar to a partial balayage because it's not applied to your entire head of hair. It's only applied to specific sections of the hair. However, both have very different visual results.
A partial balayage is painted through your hair, so it's more personalized and will give you a more natural look. They typically don't go all the way to your roots so you'll have dark roots with a balayage. Think of this as a sun-kissed effect.
Highlights tend to go from the root down to the tip, so it's more evident that you've added hair color to your hair.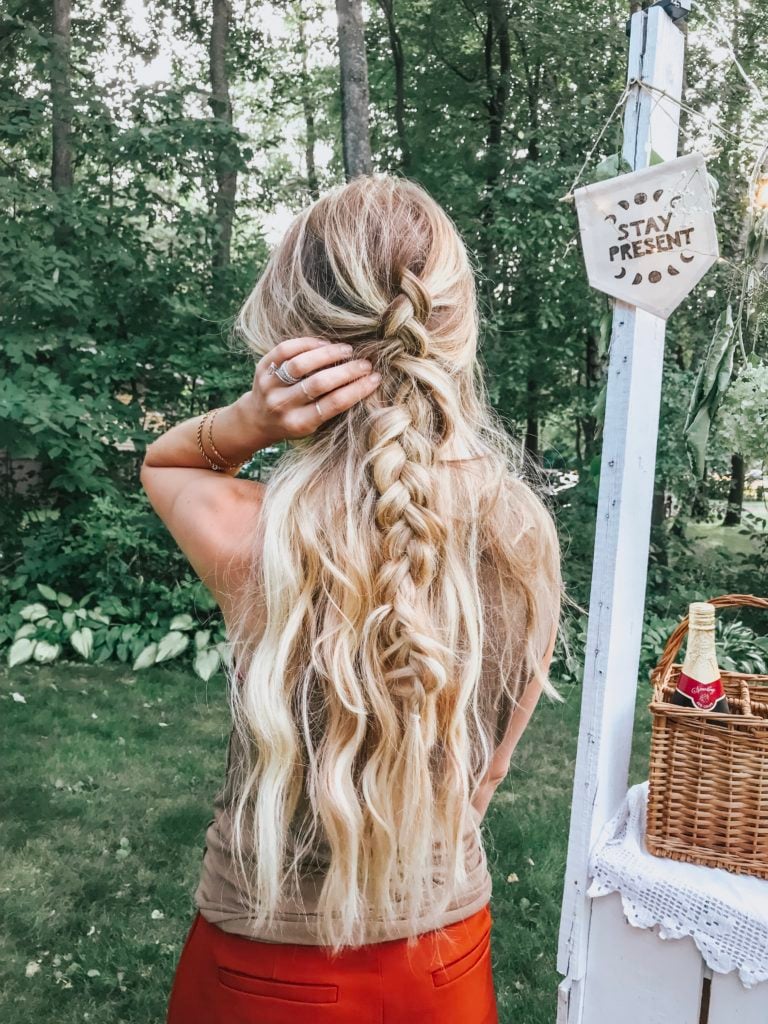 Should You Get a Partial Balayage or Full Balayage?
Anyone can get either partial or balayage. Both looks great on most hair types. However, certain groups of people might want to choose a partial type of hair coloring over another treatment.
You should consider a partial balayage if:
You've never dyed your hair before. A partial balayage is a great way to introduce yourself to the world of color without going overboard.
You frequently dye your hair to the point it's damaged and want to regrow or allow your hair to become softer. A partial balayage is a less damaging procedure compared to other treatments.
You want to try out a new color without having to commit to a complete transformation. Not only will it give you a preview of a new color, but if you don't like it, you can allow it to grow out.
You should consider a full balayage if:
You want a more dramatic look since more of your hair is colored. It's the perfect way to make a big impact with a new hair color.
You're willing to spend more money and more time in a salon. A full balayage will cost more and take longer to complete than a partial.
You want less of your natural hair color to show. A full balayage will cover up more of natural color.
How to Care for a Partial or Full Balayage
If you're committed to getting a balayage, it's essential that you do everything you can to protect your investment. Having a hair treatment isn't cheap, so follow these tips to ensure that you're maintaining your partial balayage as best as you can.
1. Find the Right Stylist
You first need to find the right hairstylist to create your new partial balayage look. Choosing a stylist can make or break what your hair will look like, mainly because it's painted on your hair. You want to find a hairstylist that has experience with the balayage technique.
To find a great stylist, you can search for a stylist on Google, Facebook, or Instagram. Find examples of their portfolio and read reviews to check if you like how they style other people's hair. If they have no reviews or don't offer balayage as one of their primary services, seek an alternative hairstylist.
Asking friends for recommendations is also a great way to find a hairstylist. Once you find a person you like, ask if you can schedule a consultation so you can ensure that you're both on the same page about your hair goals and prices.
I personally see Jenna Markson at Cajah Salon.
2. Schedule Your Follow Up Appointment
Your treatment will last between 12-14 weeks, which is a lot longer than most coloring treatments you can do to your hair. It's essential to schedule a follow-up appointment with your hairstylist to continue maintaining your beautiful hair color.
3. Use Minimum Heat on Your Hair
Coloring your hair, in general, weakens your hair. It's essential to protect your hair by limiting its exposure to certain elements, like heat.
If you can, avoid using a hairdryer, flat iron, or curler in your hair. If you need styling products, invest in tools that can quickly style your hair to reduce the amount of heat used on your hair.
And always use a heat protectant like Olaplex No. 7 when you do use heat! That will help give it a protective layer.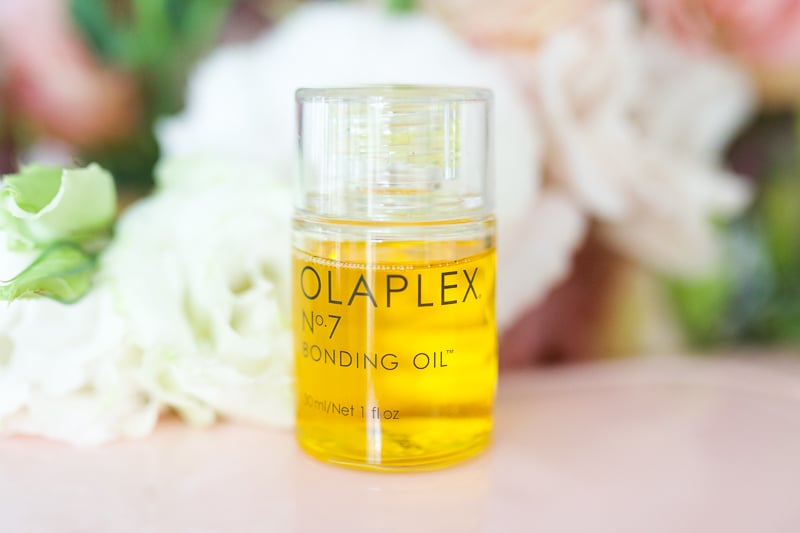 You want to use a brush that doesn't allow breakage or will tug at your hair. Plus, using a proper brush will decrease the pain that can be associated with brushing out your hair.
Look for a detangling or wet brush to use on your hair. You can find these products at any local drug store or retailer.
Ditch the regular cotton pillowcases! To protect your balayage, invest in a silk pillowcase. A silk pillowcase will help reduce hair tangle and pull on your hair that contributes to unhealthy hair.
There are so many varieties to choose from, just make sure that the brand you choose is 100% silk. An inexpensive option is linked above, with dozens of colors to choose from to fit your bedroom decor.
Best Hair Products for a Color Treated hair
Using the best products to protect your hair is essential to maintain your partial balayage. If you're going to spend the money on your hair, you'll also need to invest in some products that will keep your hair beautiful and full of life.
Using cheap products or not adding these essentials to your hair routine will shorten the lifespan of your partial balayage. Here are a few hair products you should use on your newly dyed hair.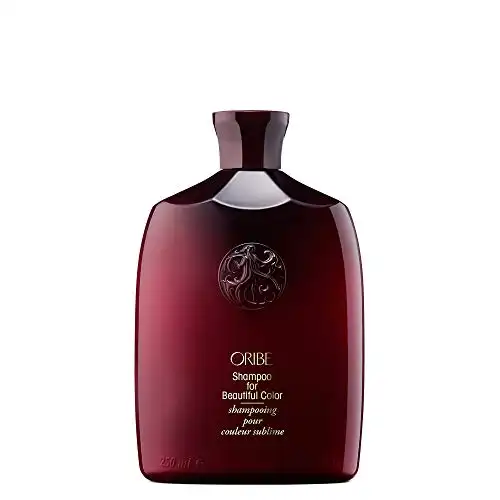 We earn a commission if you make a purchase, at no additional cost to you.
No matter what color you decided on for your partial balayage, you're still adding dye to your hair, which does some damage. The part of your hair that is damaged from the process requires nutrients and nourishment to retain its color and shine.
Use a color-protecting shampoo and conditioner to help create long-lasting shine and to soften or strengthen hair. While there are many options on the market, a great product to check out is the Madison Reed shampoo and conditioner, which is linked above.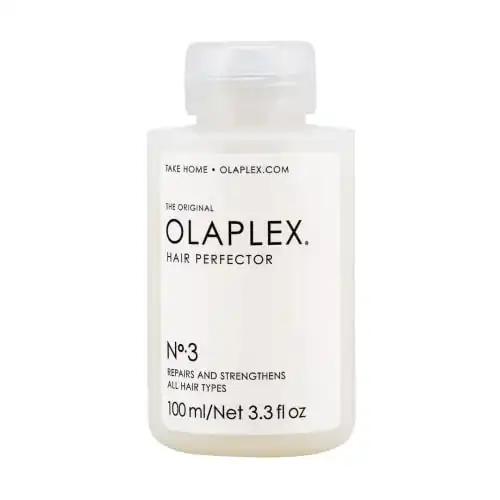 We earn a commission if you make a purchase, at no additional cost to you.
In addition to regular shampoo and conditioner, you should consider using a leave-in conditioner on your hair. You can use a leave-in conditioner one to three times a week on your hair. It will instantly help boost the softness and natural volume of your hair.
To use, you'll want to apply it on towel-dried hair. Make sure to get the product everywhere, from your scalp to the end of your hair. You'll need to leave it on for a minimum of 10 minutes, or you can even let it sit overnight. After that, rinse it out of your hair and use regular shampoo and conditioner like normal.
My personal recommendation is the No.3 Olaplex Hair Perfector, linked above, for your Balayage hair.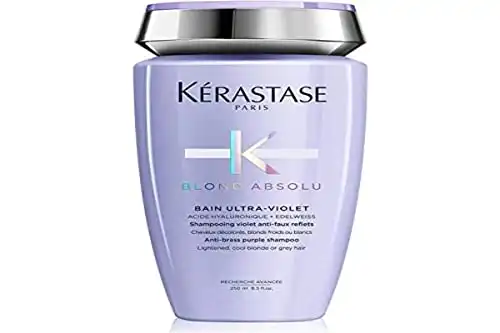 We earn a commission if you make a purchase, at no additional cost to you.
In addition to your regular shampoo and conditioner, it is a great idea to invest in purple shampoo and conditioner to keep your hair looking bright and beautiful while removing any brassy tones from your hair. If you have any type of bleach or blonde hair, these products are perfect for creating healthy, beautiful hair.
Be sure to check out whether or not you should use purple shampoo on dry hair!
Try Out a Partial Balayage
Getting a partial balayage is a very trendy hair treatment. It has a low investment cost if you want to try a new color without totally committing or if you want to let your hair look a little more natural.
The best part of testing this procedure is that if you don't like it, simply allow it to grow out and try something different!
And if you're looking for the difference between ombre and balayage, keep reading here!