Did you just buy that super cozy oversized sweater and now need some inspiration? Or maybe you have one in your closet that gets worn the same way every single time you put it on?
Well today I'm going to show you 9 different ways to wear that same oversized sweater! These 9 oversized sweater outfits are great for home, work, school drop off or even date nights!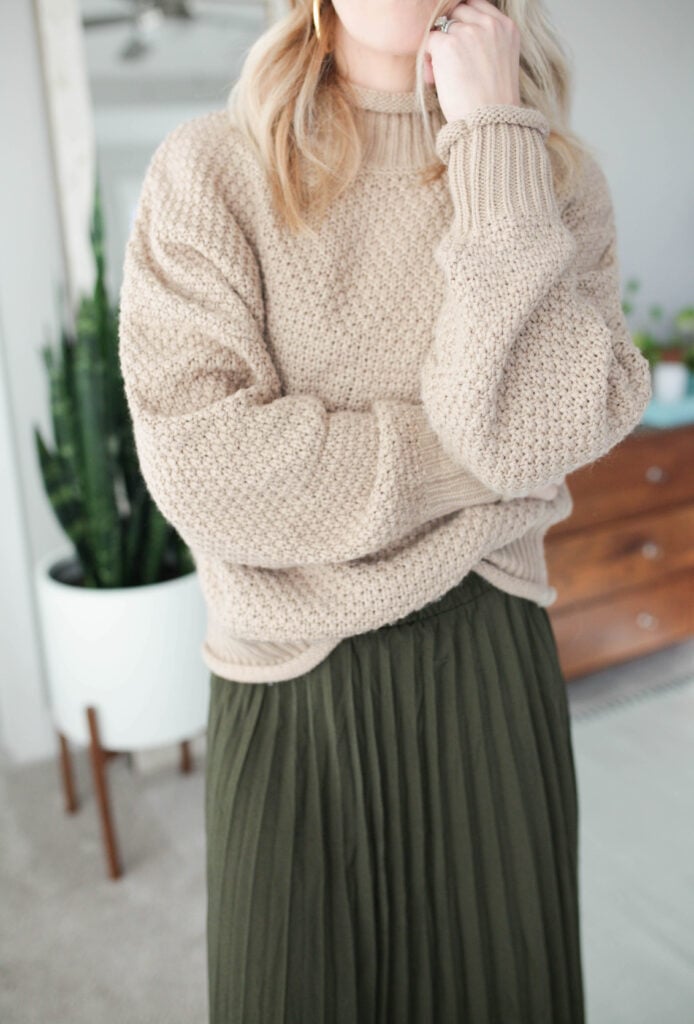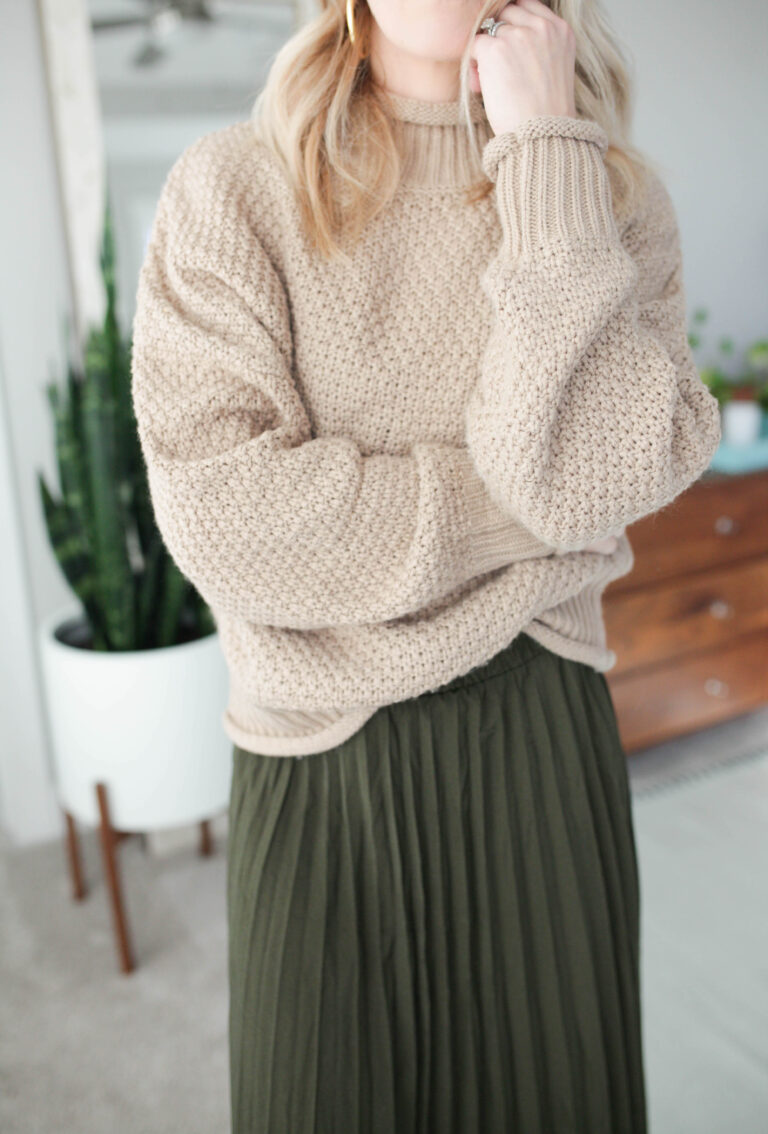 If you don't have an oversized sweater yet, you should definitely get one! I picked up this oversized sweater from Amazon and quickly fell in love with it. It's cozy without looking sloppy, it's comfortable and not itchy and great for so many different types of outfits! Best of all, it's very inexpensive and comes in a ton of colors!
Let's get into our oversized outfit ideas!
9 Oversized Sweater Outfits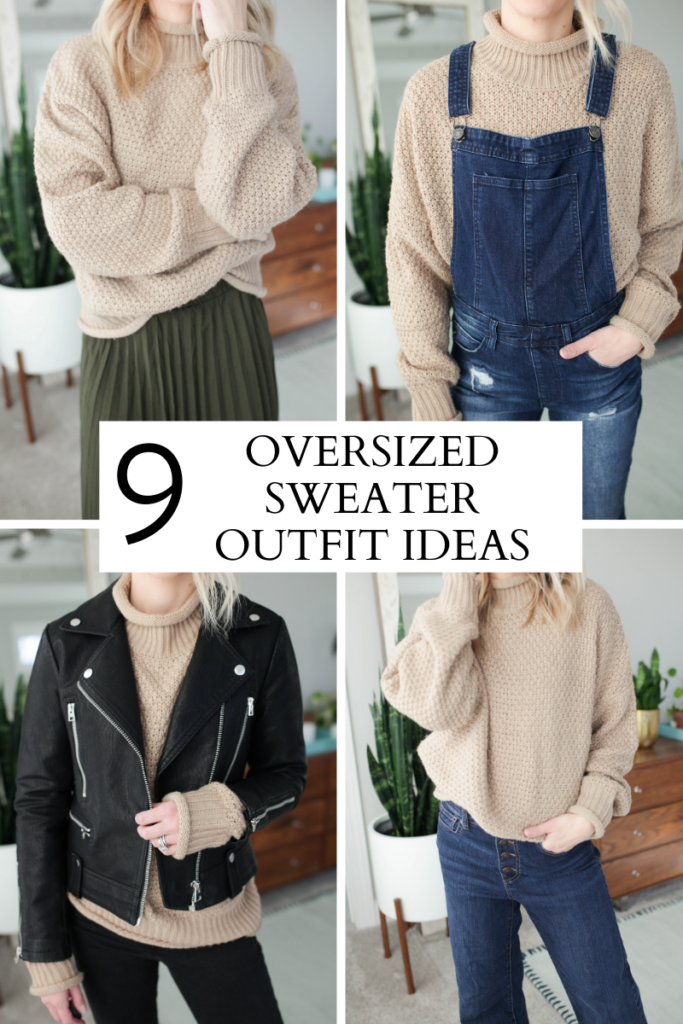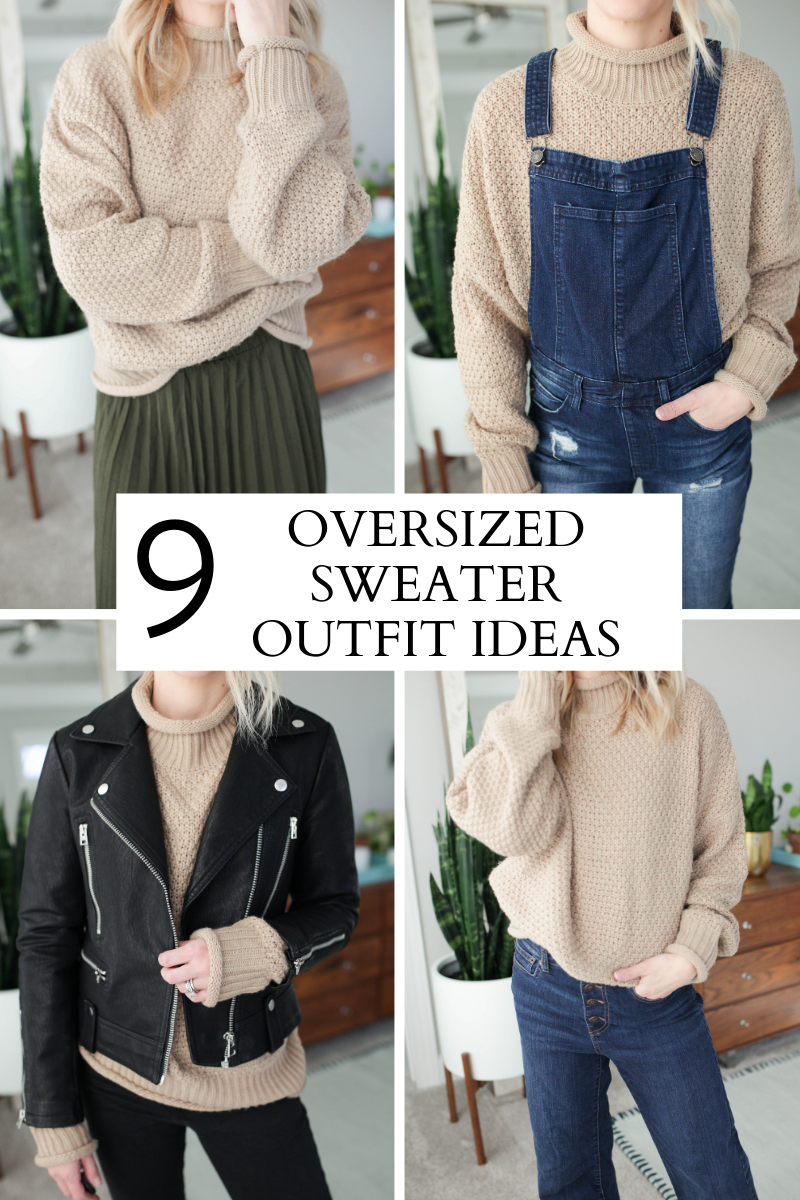 This post may include affiliate links which means I may earn a small commission if you shop using the links below at no additional cost to you. Paisley + Sparrow is a participant in the Amazon Services LLC Associates Program. Thanks so much for supporting me and this blog!
1. For the Traditional Type: Jeans + Booties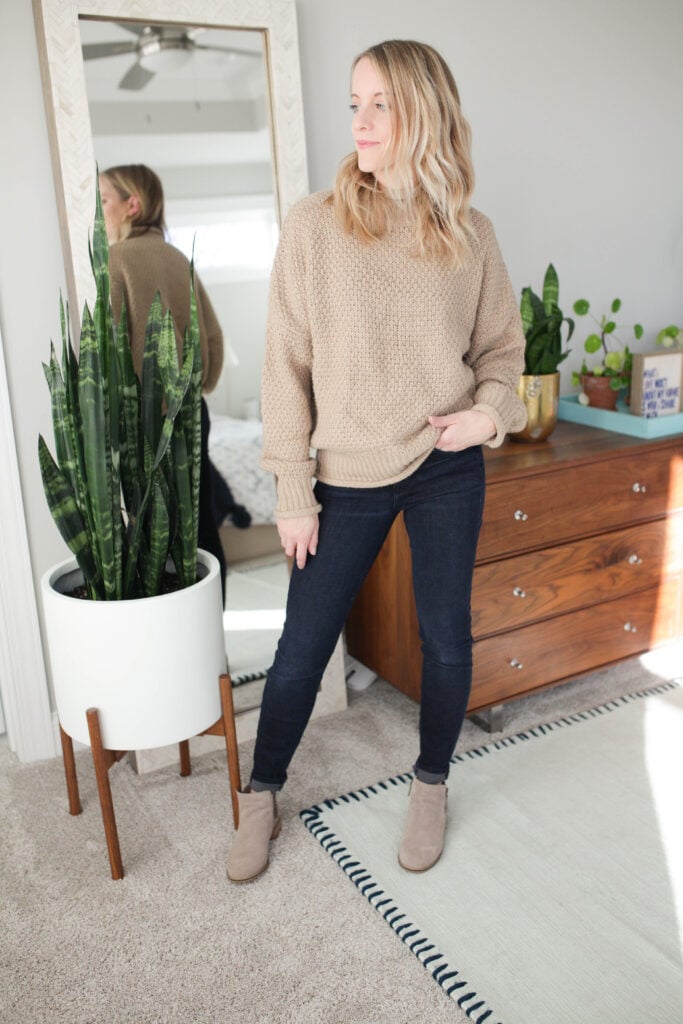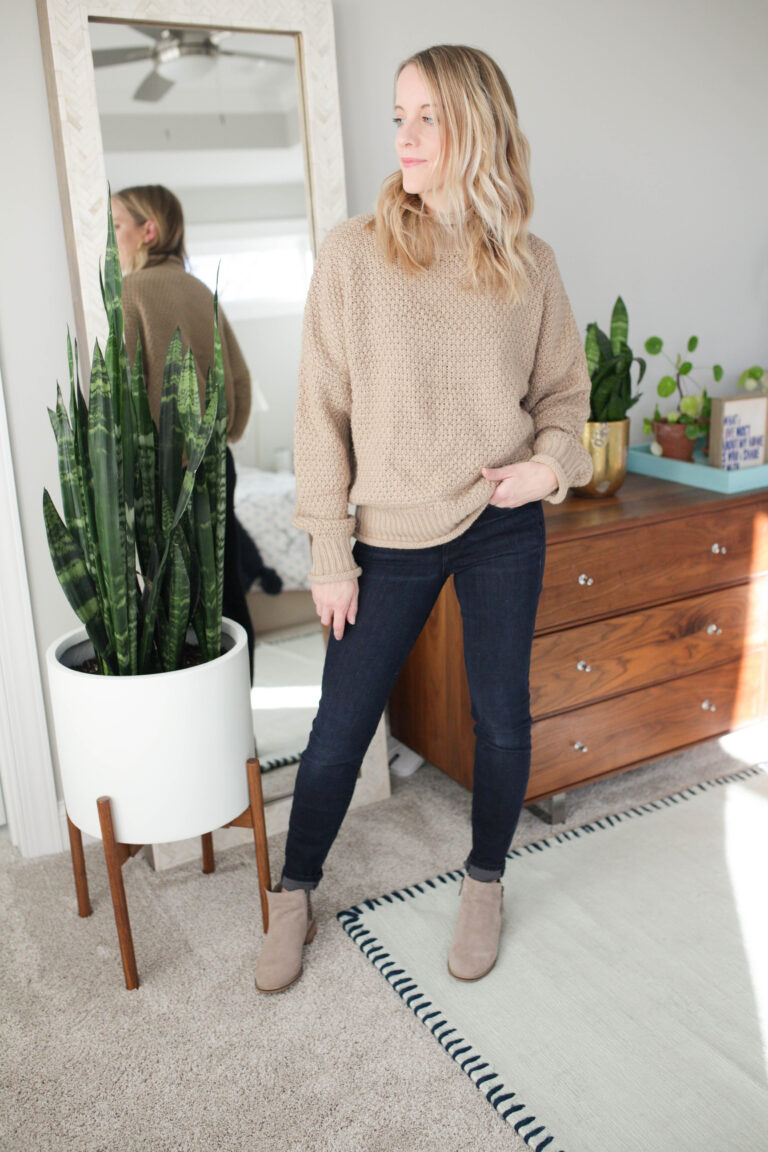 You're probably well familiar with this type of outfit. It's pretty simple and straightforward! Just grab your go to pair of jeans, throw on that oversized sweater, pull on a comfy pair of booties and you're ready for whatever your day may hold.
---
Shop The Outfit: Sweater | Jeans | Boots
---
2. For the Girly Girl: With a Midi Skirt + Booties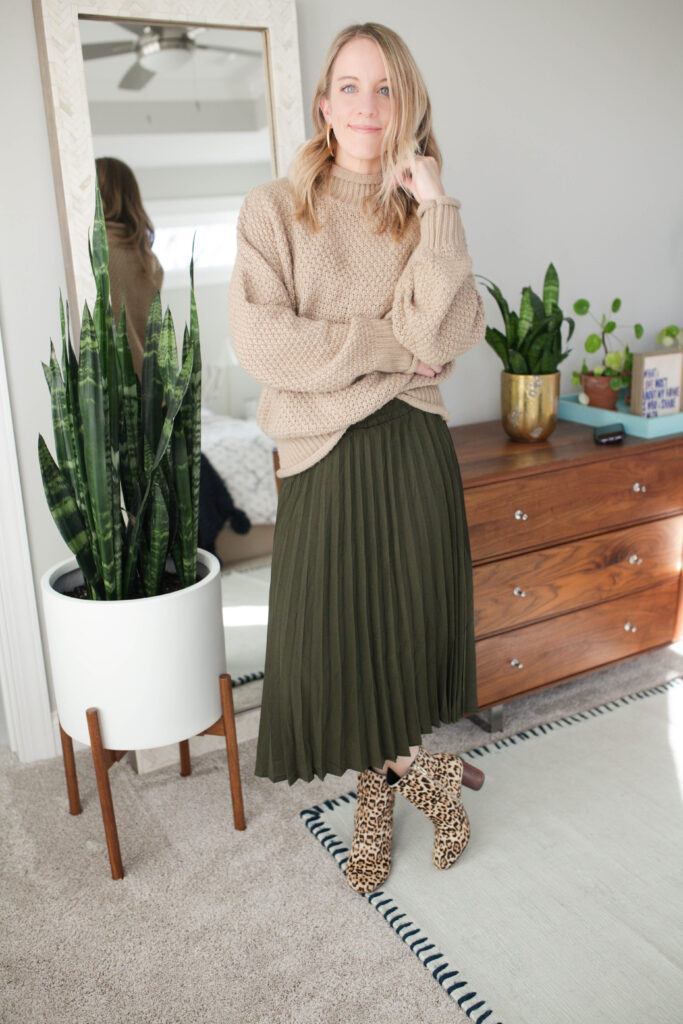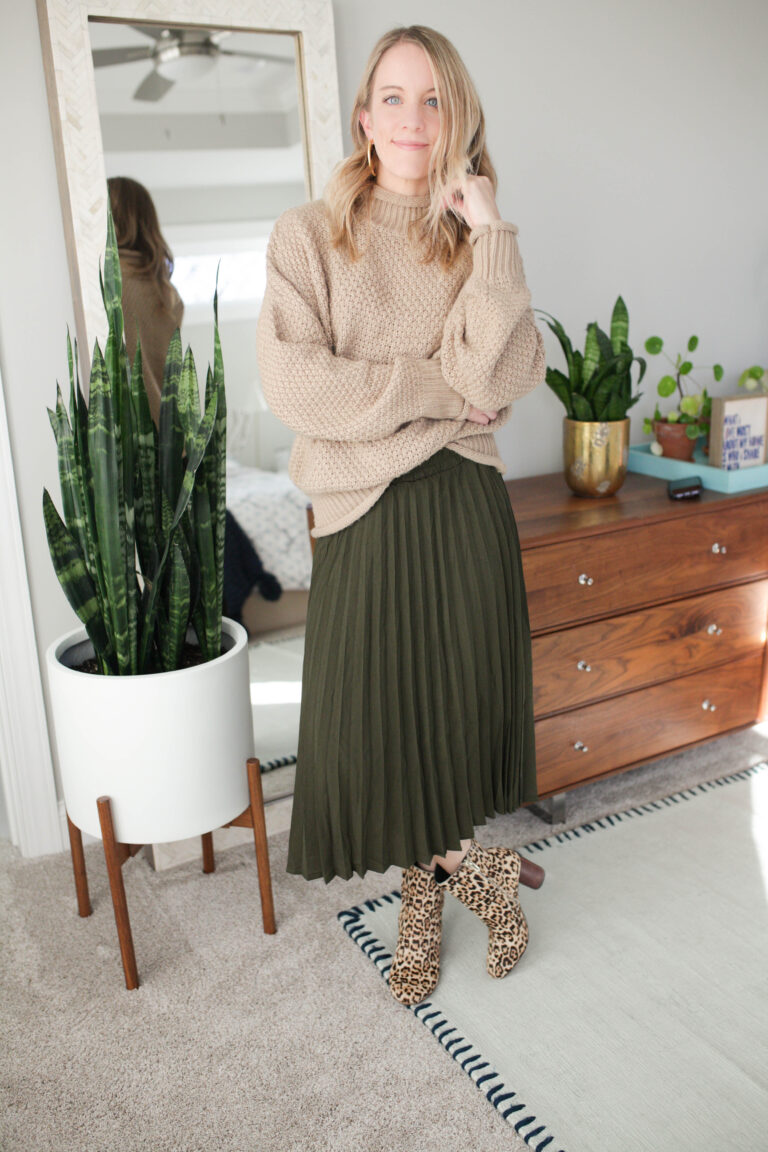 The perfect outfit for family photos or date night is this feminine fun oversized sweater outfit. Either belt your skirt to tuck in your sweater with ease if the waist band makes it hard or just tuck it in if it's elastic like mine. This is a great way to look amazing yet still be able to move with ease.
---
Shop The Outfit: Sweater | Midi Skirt | Boots (out of stock, similar here)
---
3. For the Trendy Type: With Wide Leg Cropped Jeans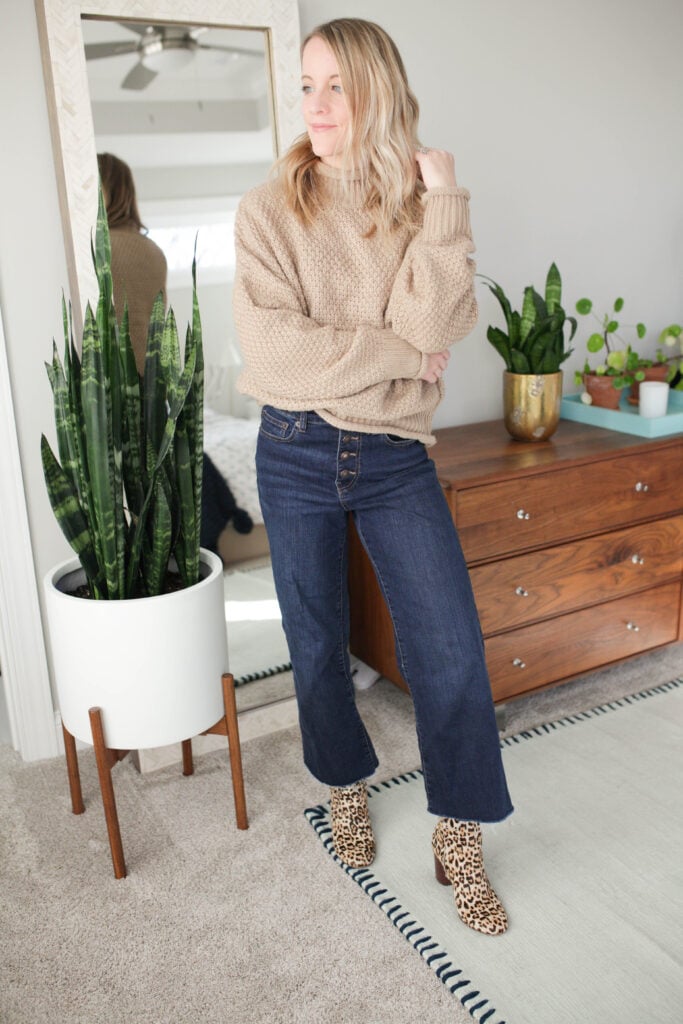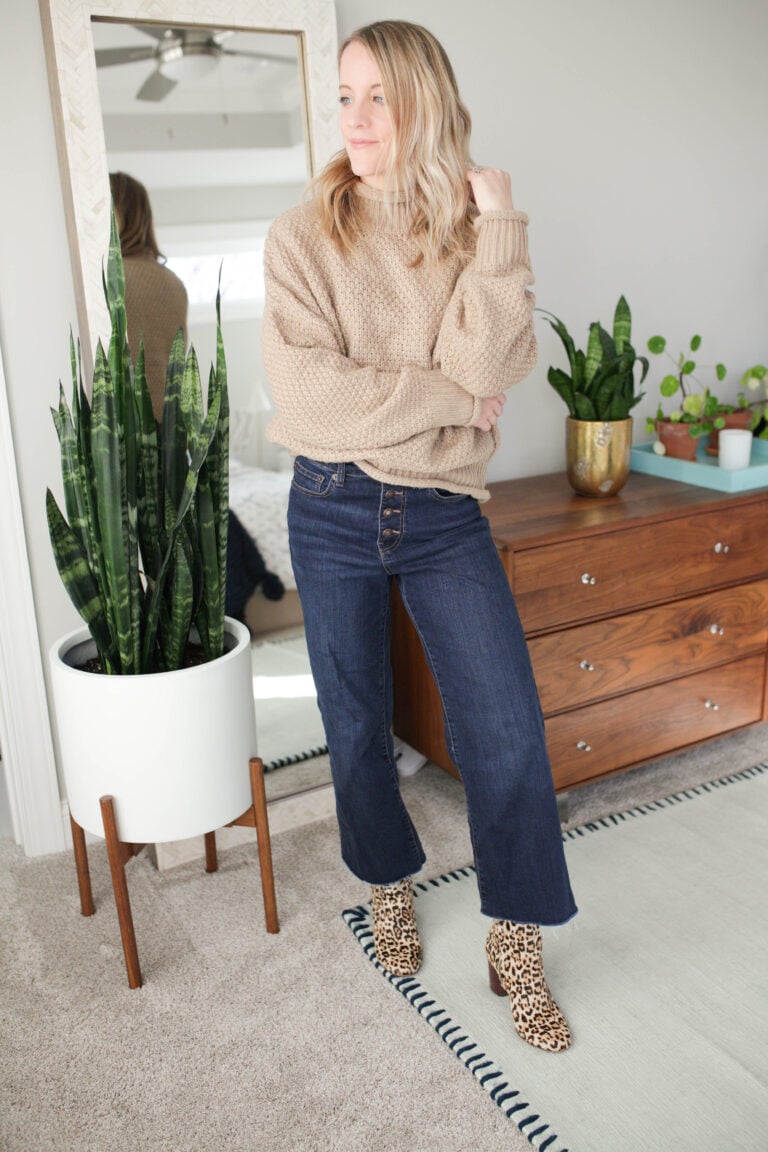 A personal fav of mine is this oversized sweater outfit! Try out the cropped wide leg denim trend with your sweater. Do a tiny half tuck of your sweater into your jeans and pair it with a fun pair of booties – you'll be inspiration for all your friends!
---
Shop The Outfit: Sweater | Jeans | Boots (out of stock, similar here)
---
4. For the Fun Loving Girl: Under Overalls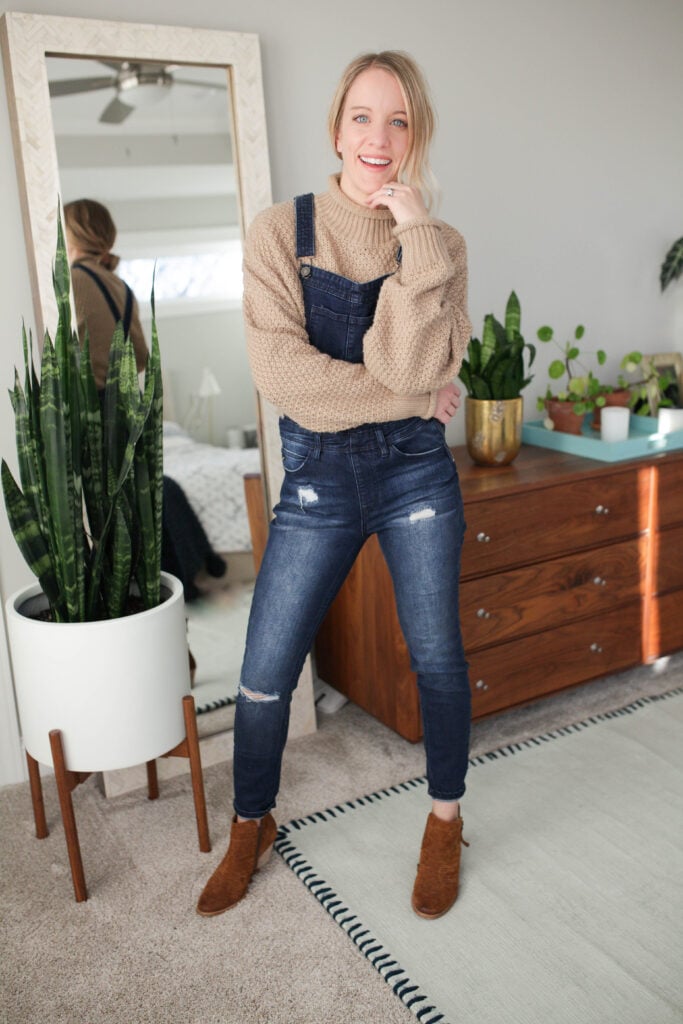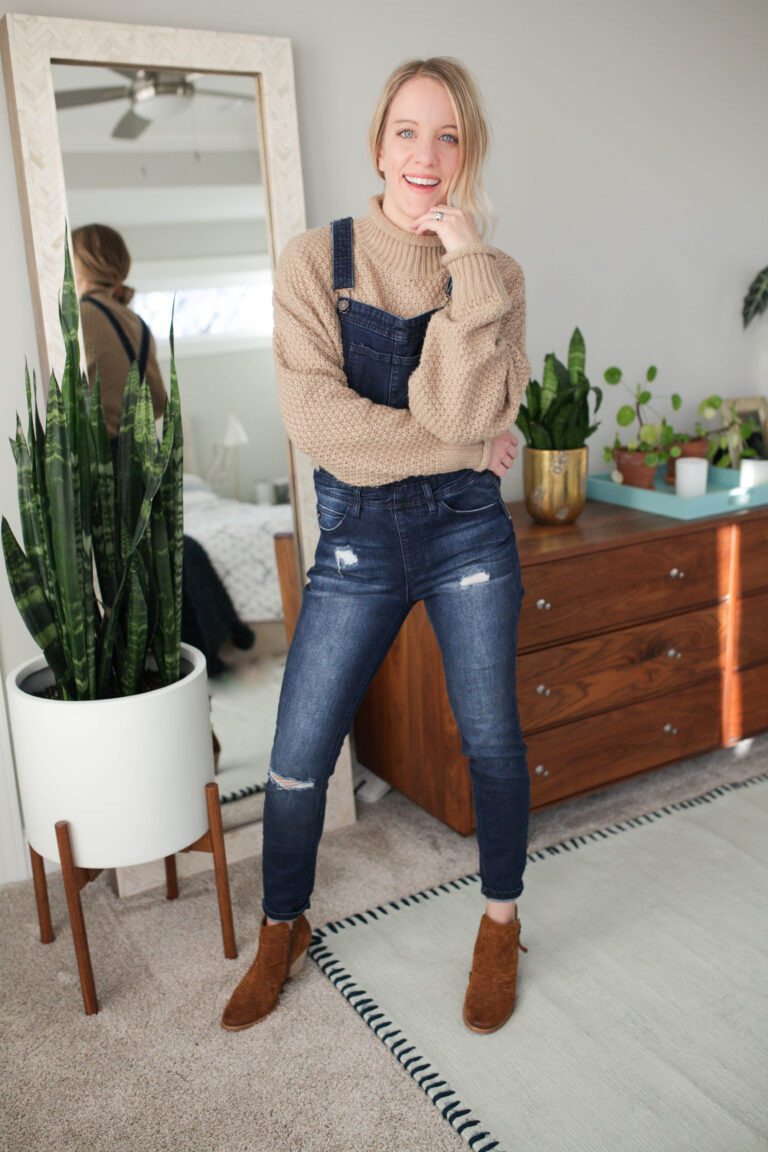 For the girl who loves to try new things, try layering your sweater under overalls! It may take some tucking and smoothing so it's not too bunchy but what a fun look for apple picking or a brunch!
---
Shop The Outfit: Sweater | Overalls (old – similar here and here) | Shoes (old – similar here)
---
5. For School Drop Off: Paired with Leggings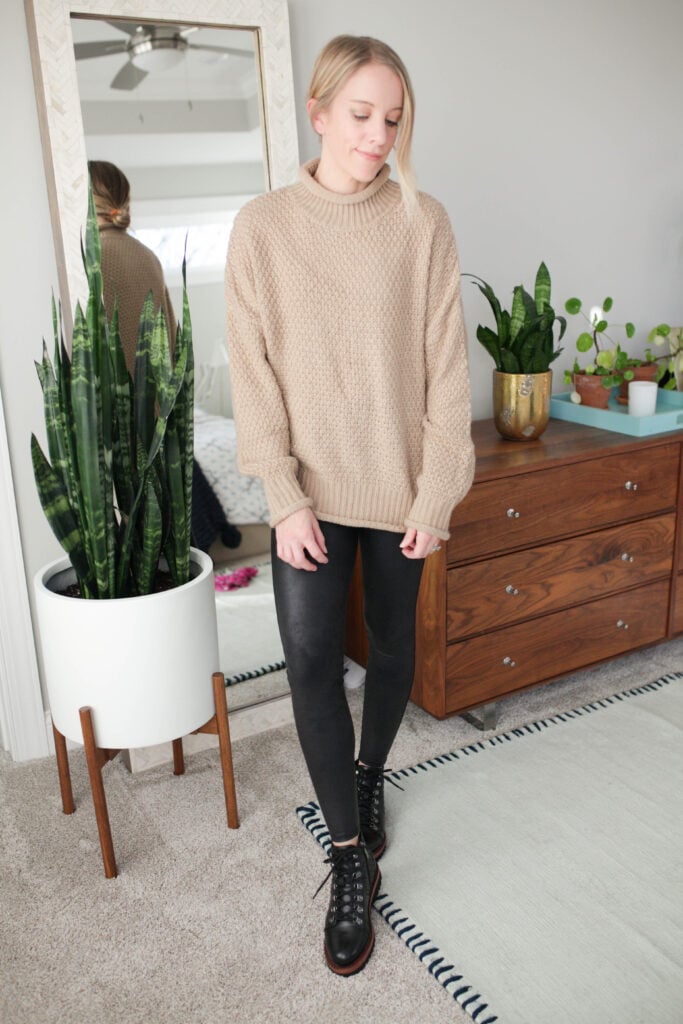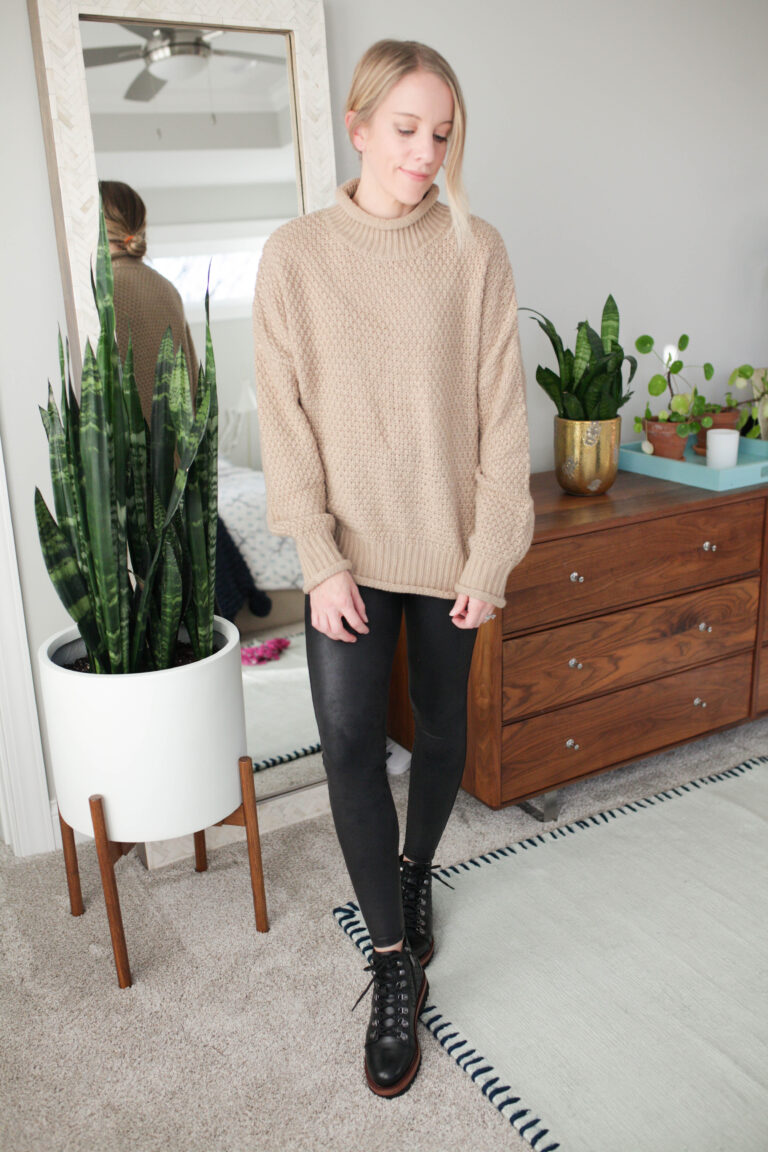 Stay comfy and casual from head to toe! Oversized sweaters go perfect with leggings for that all day, comfy chic look.
---
Shop The Outfit: Sweater | Leggings | Boots
---
6. For the Polished Woman: With a Pencil Skirt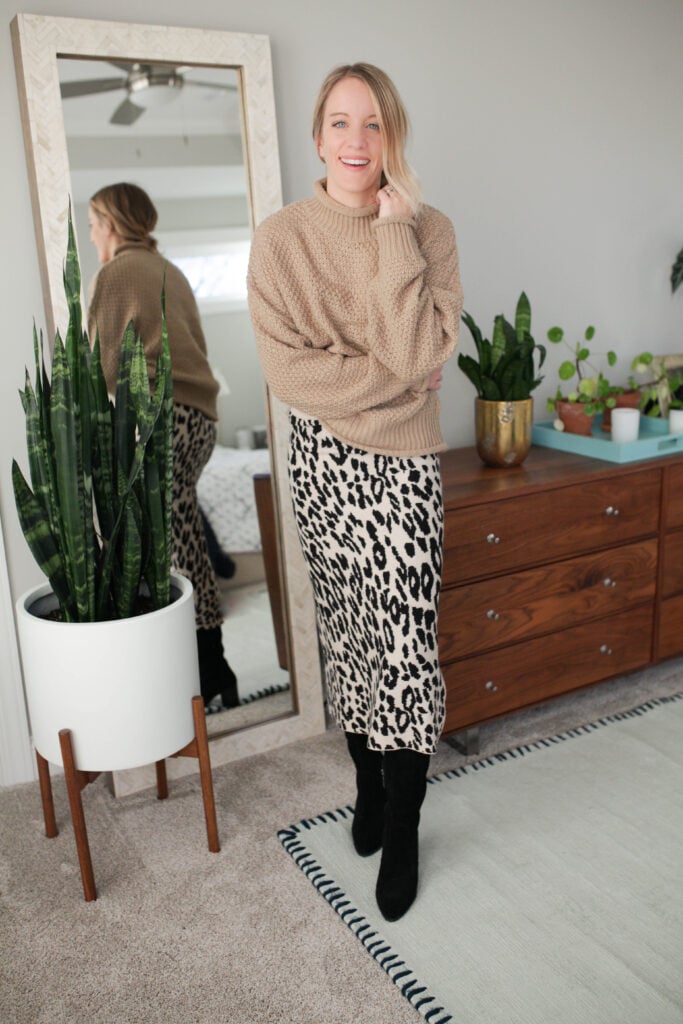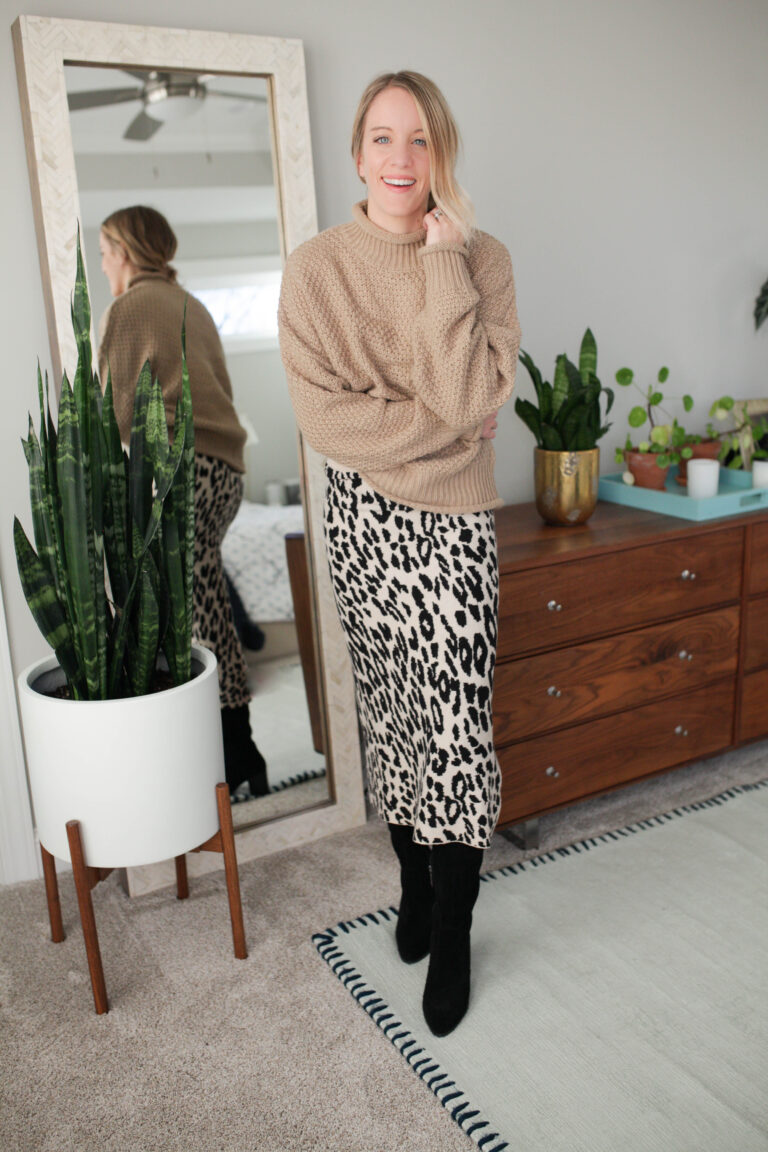 Heading to the office? Need to look professional but don't want to feel stifled? This is a great outfit to look put together but still feel like you can move (and eat!).
---
Shop The Outfit: Sweater | Skirt (Out of stock – similar here) | Boots
---
7. For the Edgy One: Layered Under a Moto Jacket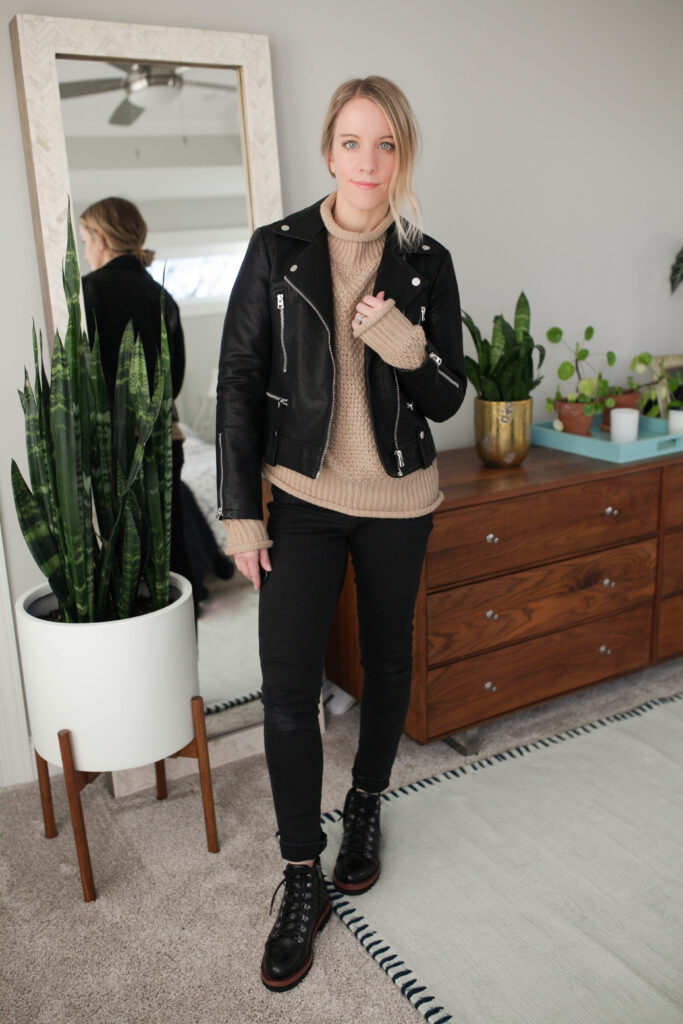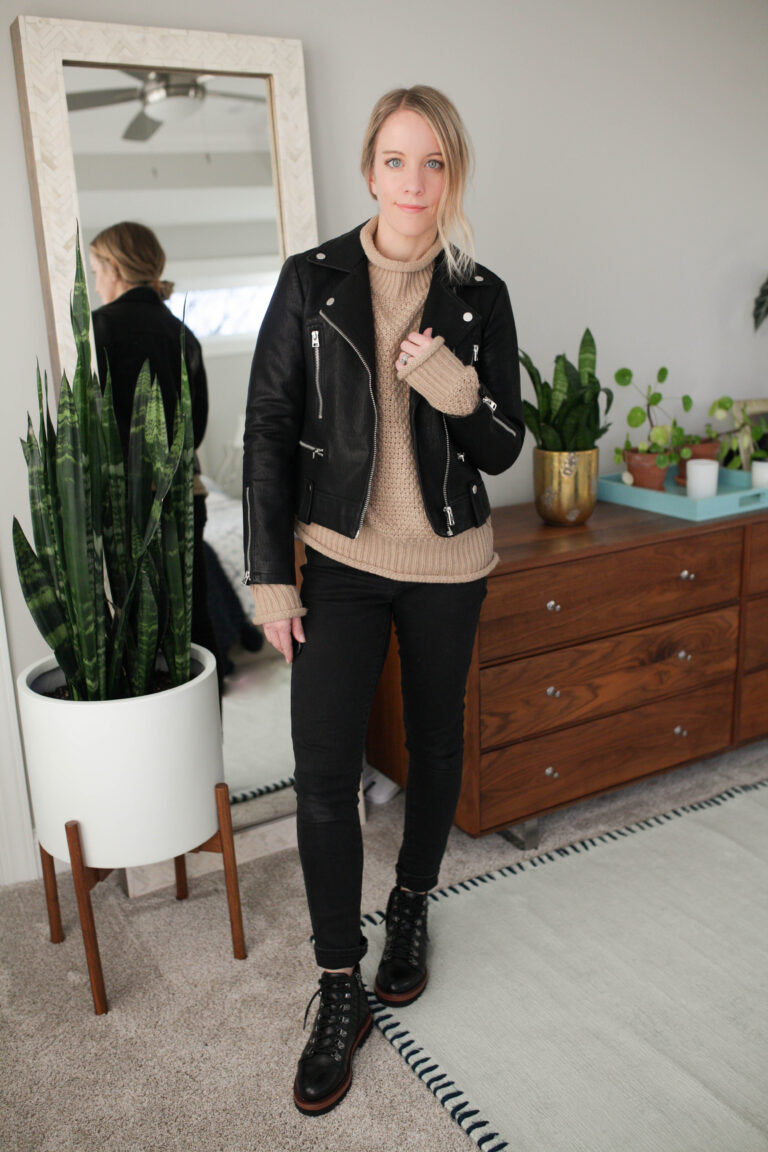 Always cold? Feeling edgy? This jacket is a great layering piece since it has a bit of stretch and give to it! The cropped look of the jacket gives you a bit more definition and the combat boots complete the outfit.
---
Shop The Outfit: Sweater | Jacket | Jeans | Boots
---
8. For the Fashionista: With Distressed Denim + Heels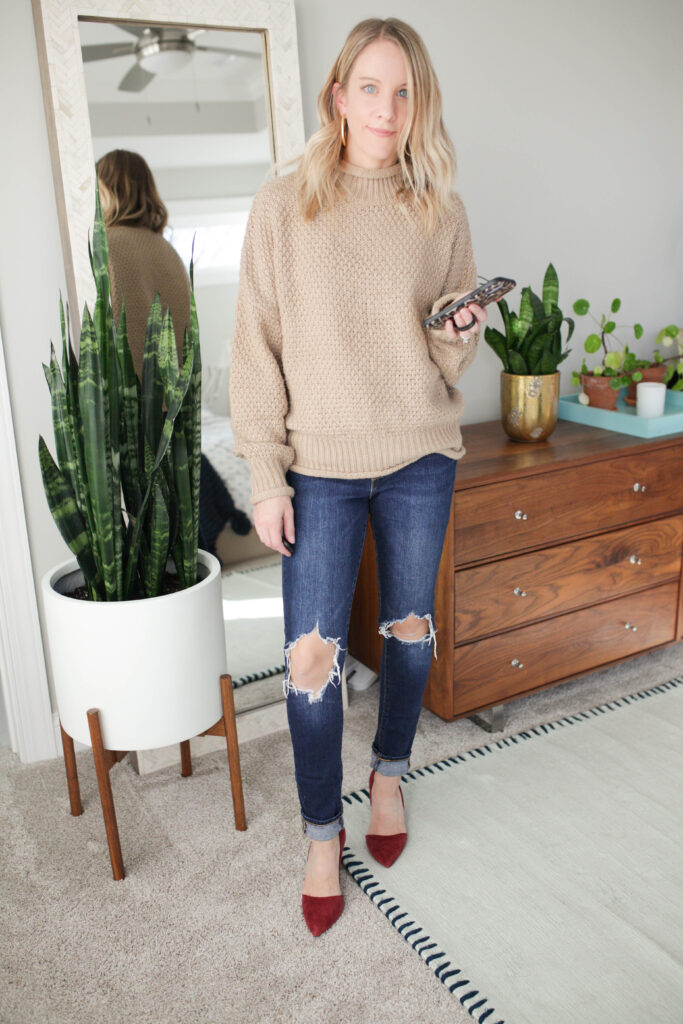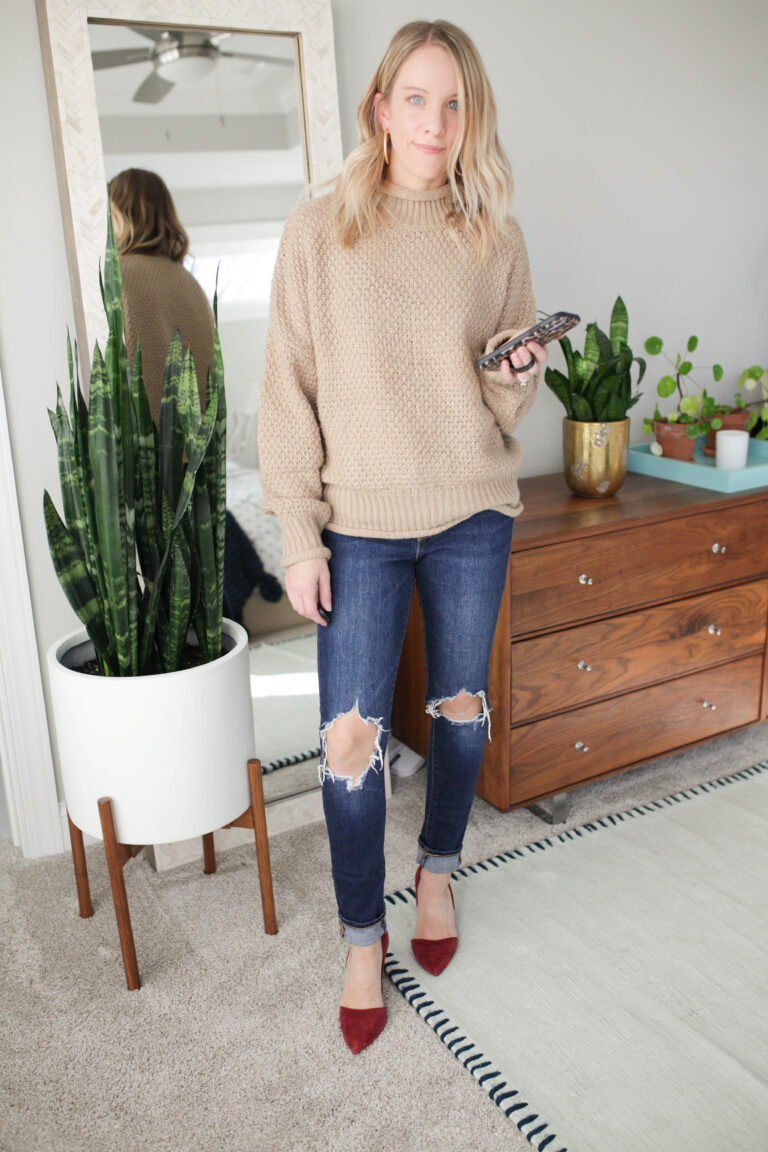 Always in heels? We've got an outfit for you too! Pair your oversized sweater with skinny jeans (distressed gives you a bit of flair!) and your signature heel. You'll get the added bonus of looking extra chic all while feeling cozy on top!
---
Shop The Outfit: Sweater | Jeans (Old – similar here or here) |
---
9. For the Girl Who Loves Her Layers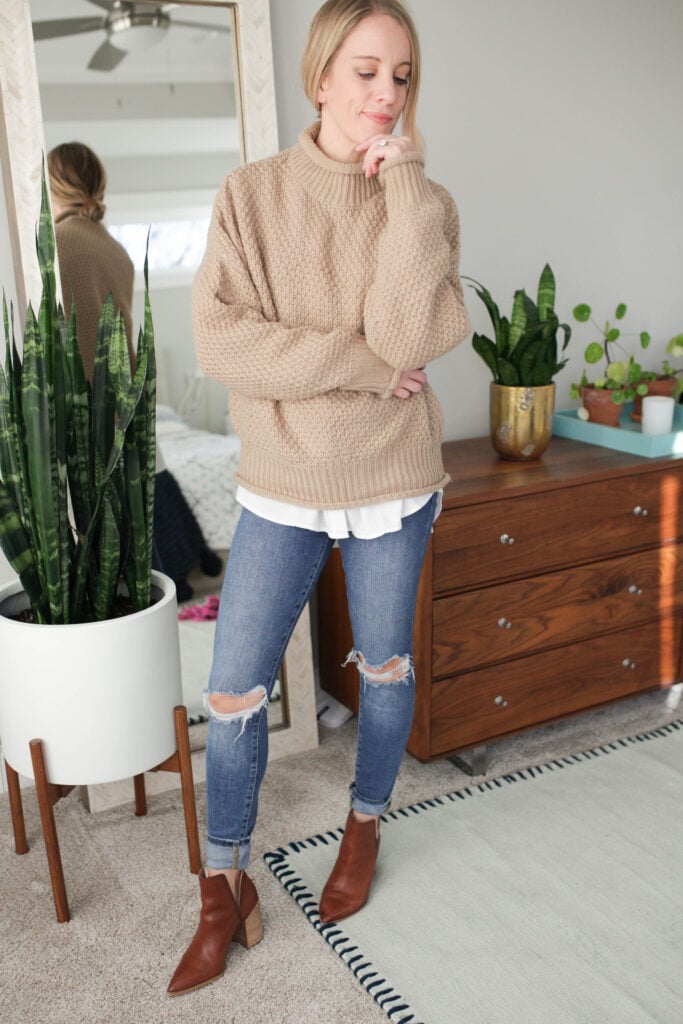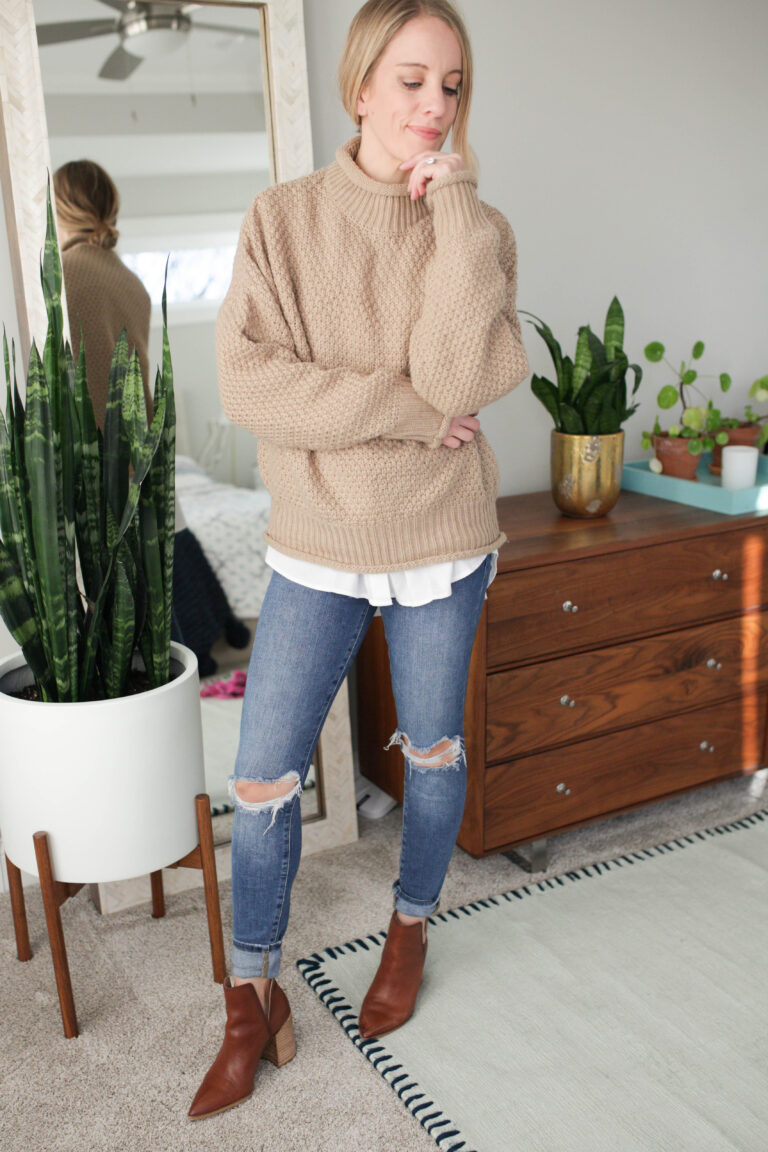 Can't get enough layers? Add a longer button up shirt or tunic top under your sweater for some added texture and dimension to your outfit. Pair it with some simple jeans and a cut pair of booties and you're ready for the day!
---
Shop The Outfit: Sweater |White Button Down | Boots
---
I hope these oversized sweater outfits give you some ideas and inspiration to wear your sweater in new and fun ways!
Want to learn a bit more about fashion? We talk about 23 types of necklines on this post and what your inseam is here if you want to learn more!
Want more posts like this? Check out: