It's here! Spring is finally here! Or at least spring nail polish…because it's still snowy and cold in Minnesota.
Seeing as though there's still snow on the ground, I can't think of a better reason to paint your nails a fun spring color in hopes of warmer weather and sunny skies!
You all know my love for Olive & June (and if not, head to this post for my giant full review on all things Olive and June). Today I'm excited to share their new colors from their Spring Collection!
Use this link and the code jenb20 for 20% off your order of any of their systems!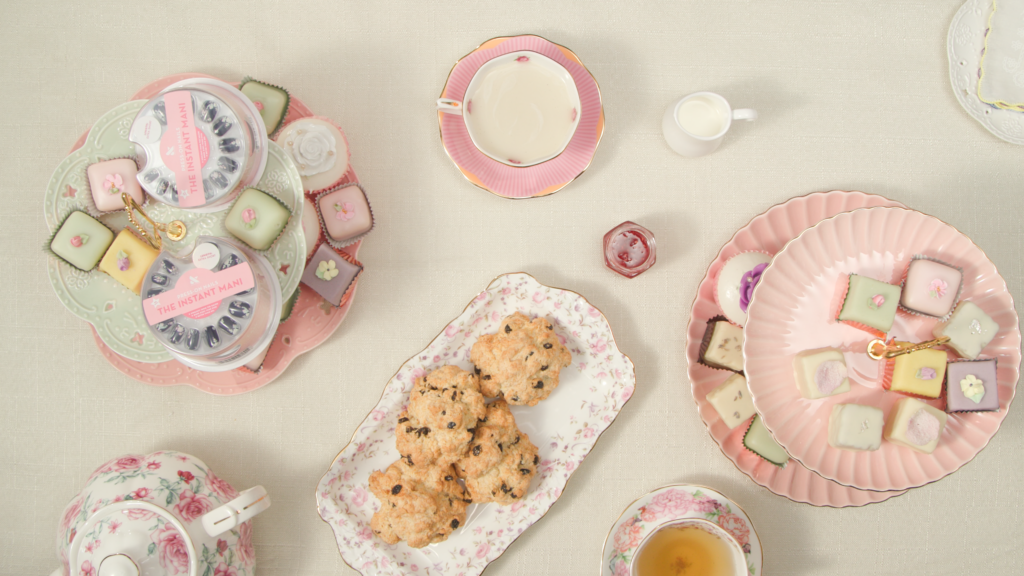 This post contains affiliate links.
If you're new to Olive and June, here's some fun facts:
Olive and June was started in 2013 by Sarah Gibson Tuttle (SGT)
SGT worked as an equity sales trader in New York and moved out to California for a better work life balance. When she moved out to LA she couldn't find a nail salon she like so that's what led her to start Olive & June!
Olive and June nail polis is 7 free, vegan and cruelty free
They have everything from polish to press ons to nail art!
O&J comes out with new collections each season (and often fun little mini collections in between).
Let's move on.
Olive & June Spring Collection 2022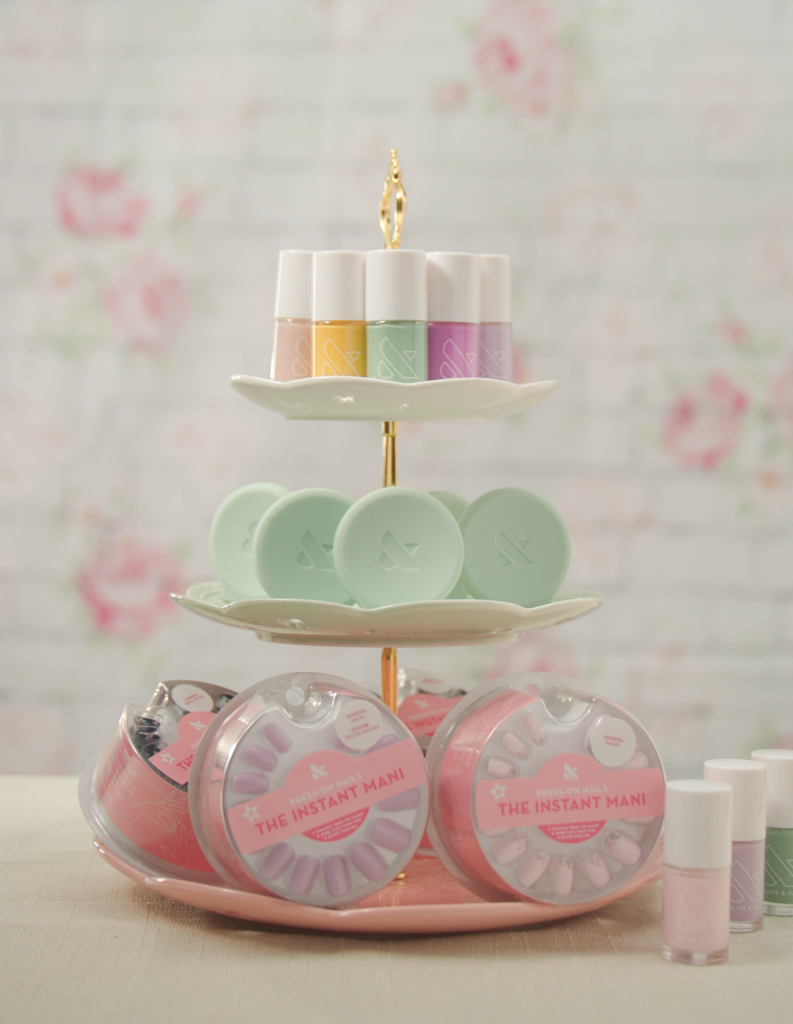 Olive and June just released their Spring 2022: High Tea Collection featuring 6 new colors! These colors are:
Cucumber Sandwich: super fresh cool green
You're Invited: playful lilac purple
The Queen Takes Her Tea with Milk: neutral mauve sheer
Golden Afternoon: sunny spring marigold
Jam, Please: glowing soft magenta
Strawberry Scone: pink sheer
They also came out with 4 new press on nails! They are:
Faded Florals:

(short round)

Gingham French: (medium oval)
You're Invited: (short squoval)
Strawberry Scone: (extra short round)
Olive & June Spring 2022 Nail Polish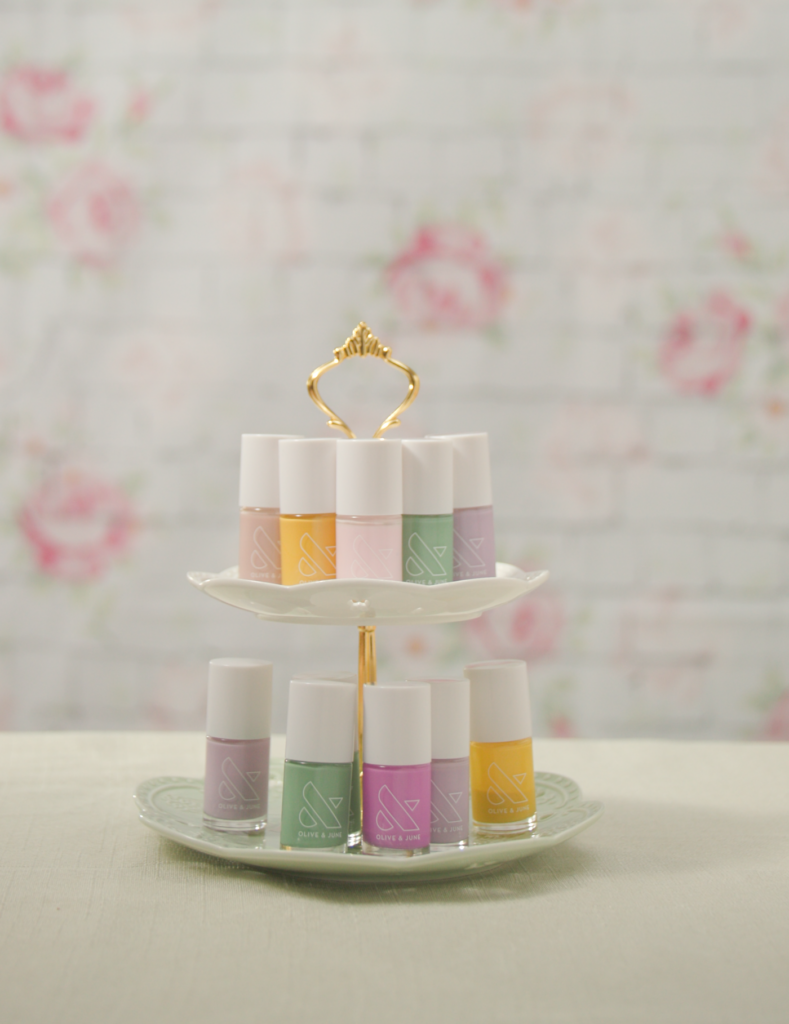 Let's take a closer look at each one!
Cucumber Sandwich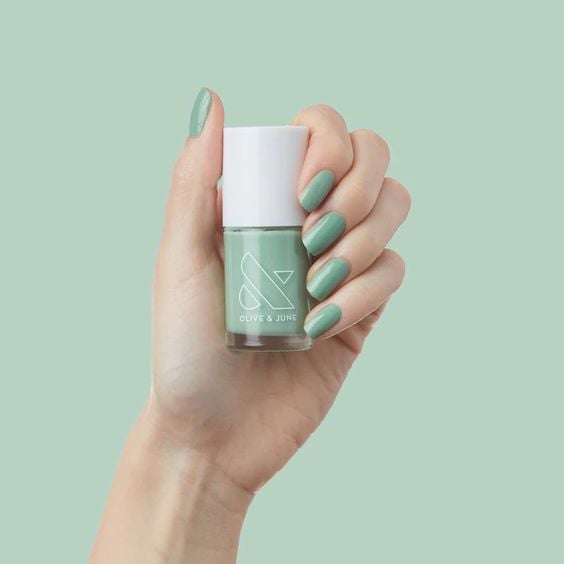 I don't know about you but nothing says tea party more than a mini cucumber sandwich! This fun, fresh color is a beautiful new color for you spring mani and pedi.
You're Invited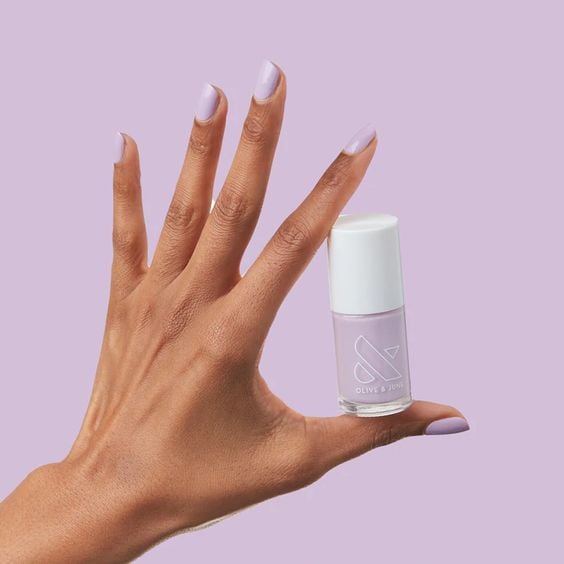 Whether you want to go to the tea party or not, you're still invited! This beautiful lilac purple is a great way to welcome spring to the party.
BRB, heading to check on my lilac bush to see if it has any buds!
The Queen Takes Her Tea with Milk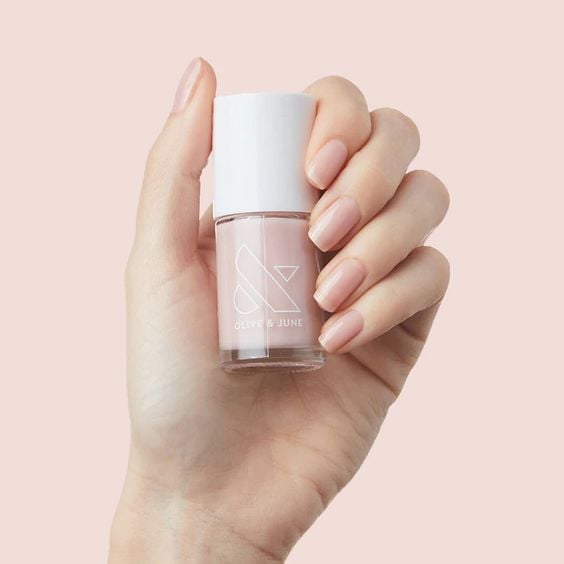 Need a neutral sheer polish? Olive & June has you covered. Literally. 🙂
This neutral mauve sheer is the perfect classic color for the perfect sheer mani! And how fitting is that name?
Shop the Queen Takes Her Tea With Milk
Golden Afternoon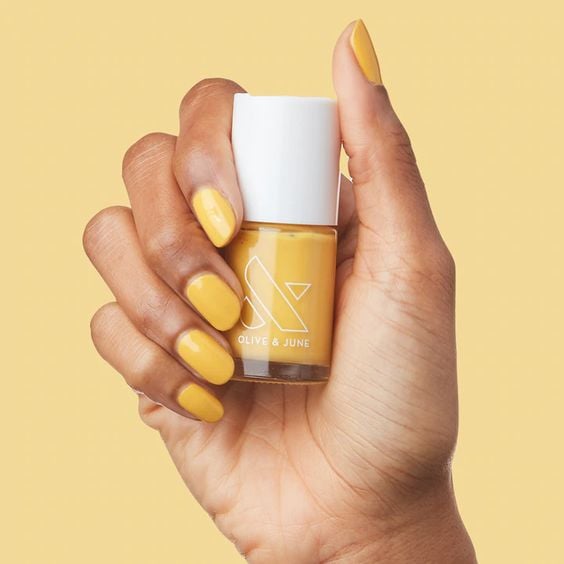 Olive and June describes Golden Afternoon as a "sunny spring marigold for morning glory manis and pedis". If you love yellow (and Alice in Wonderland) then you definitely need to try out this sunshiny color!
Jam, Please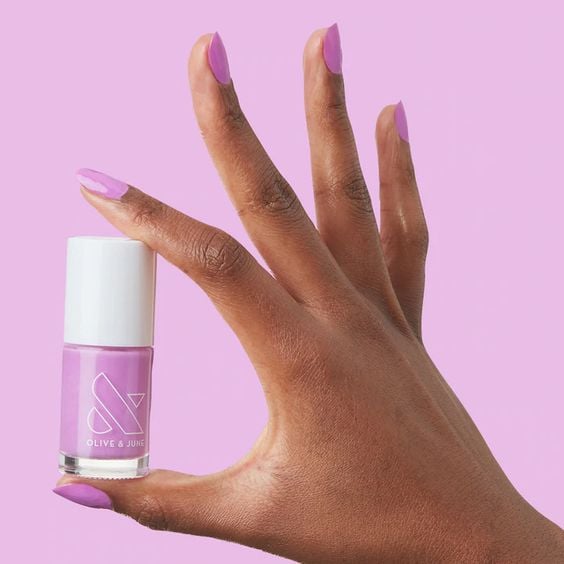 Jam, Please is described as being a glowing soft magenta polish that's super sweet and goes with everything.
This is the perfect pop of color to any neutral dress for a spring wedding or shower. I love this purple!
Strawberry Scone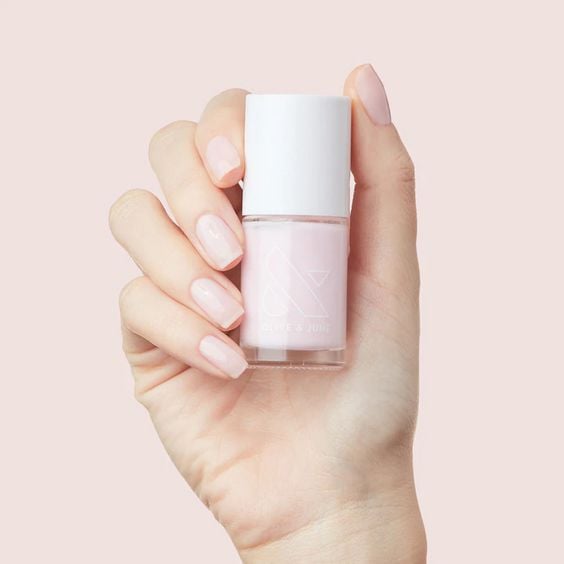 If you're looking for a sheer with a bit more pink to it, try out Strawberry Scone! This sheer polish has a pink cool undertone.
Olive & June Spring 2022 Press On Nails
And now on to their press on nails!
Faded Florals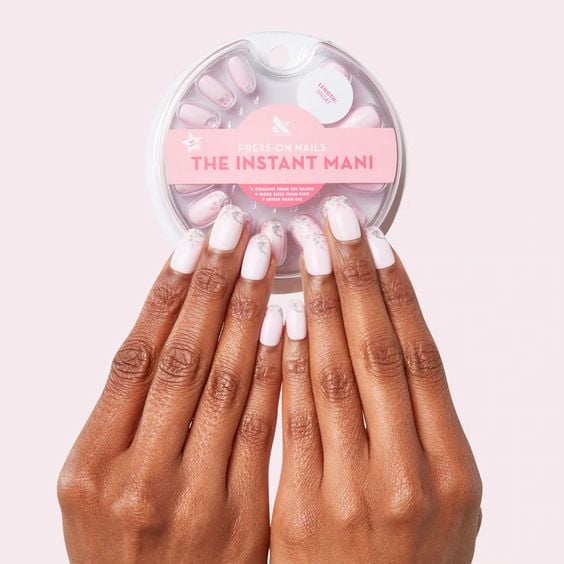 Short and round, this stunning pink mani has an intricate faded floral tip.
Gingham French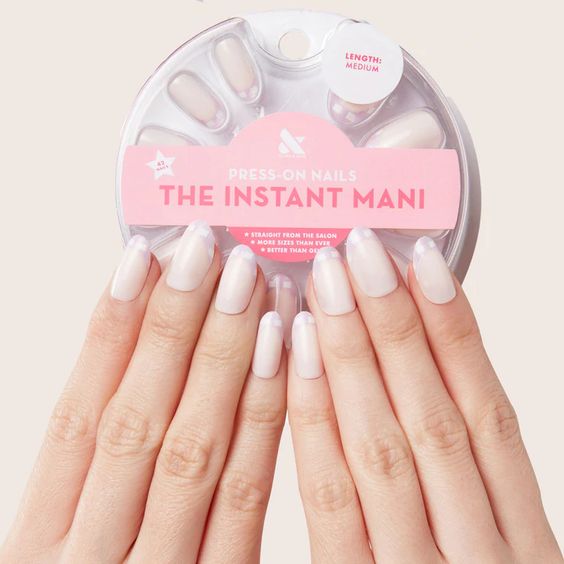 A medium length nail in an oval shape. This beautiful spring mani has a soft lavender gingham tip. The easiest french tip nail ever!
You're Invited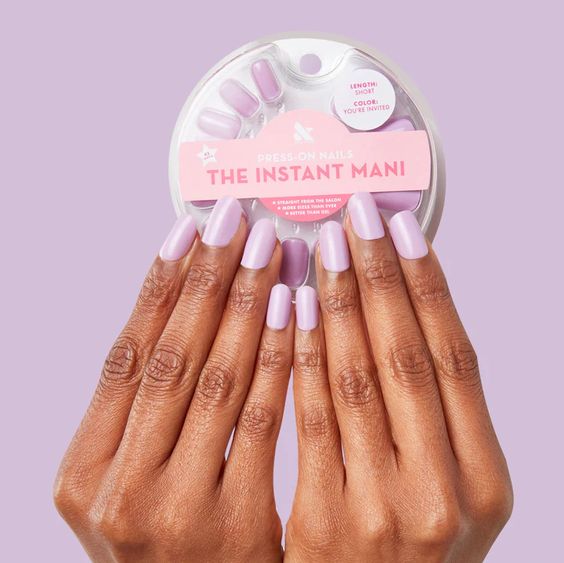 I'm a short and squoval kinda gal so these are perfect for me! This press on set is a short squoval mani in an allover color of a playful lilac purple
Strawberry Scone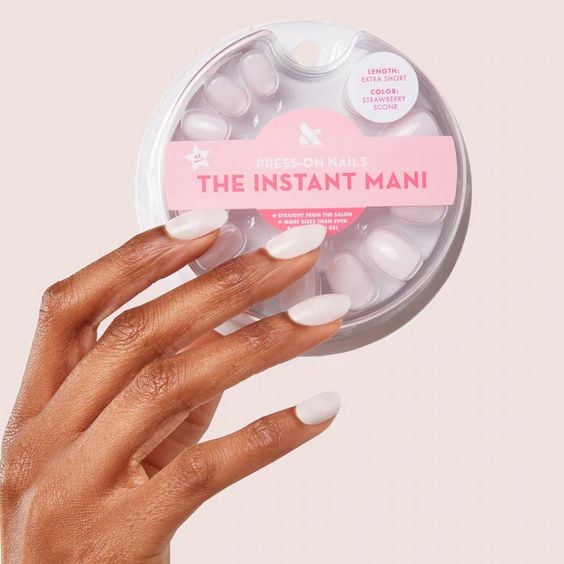 Extra short yet extra sweet! This barely there sheer pink is perfect for all day, every day.
Want my full review on Olive & June's Press On Nails? Head to this post!
There you have it! All of Olive & June's new spring collection. Which one is your favorite?
Love short nails and need a few more nail design ideas? Here's 53 nail designs for short nails!