Looking for a baby monitor that detects breathing? There are so many different kinds of smart baby monitors out there. Today I'm sharing an in depth Miku Baby Monitor review to help you know if it's right for you.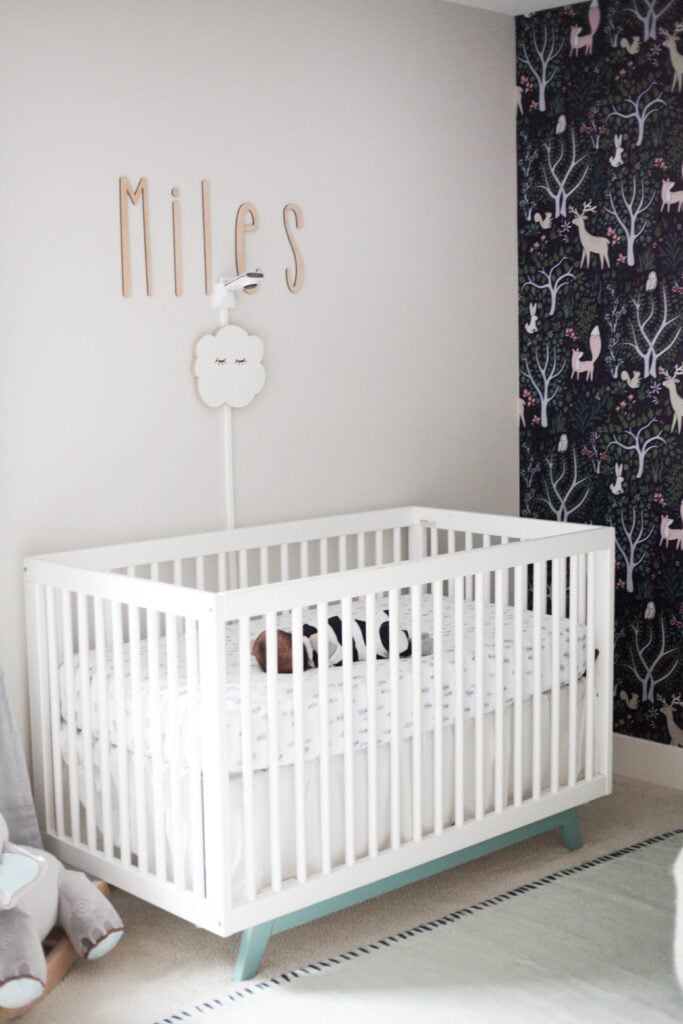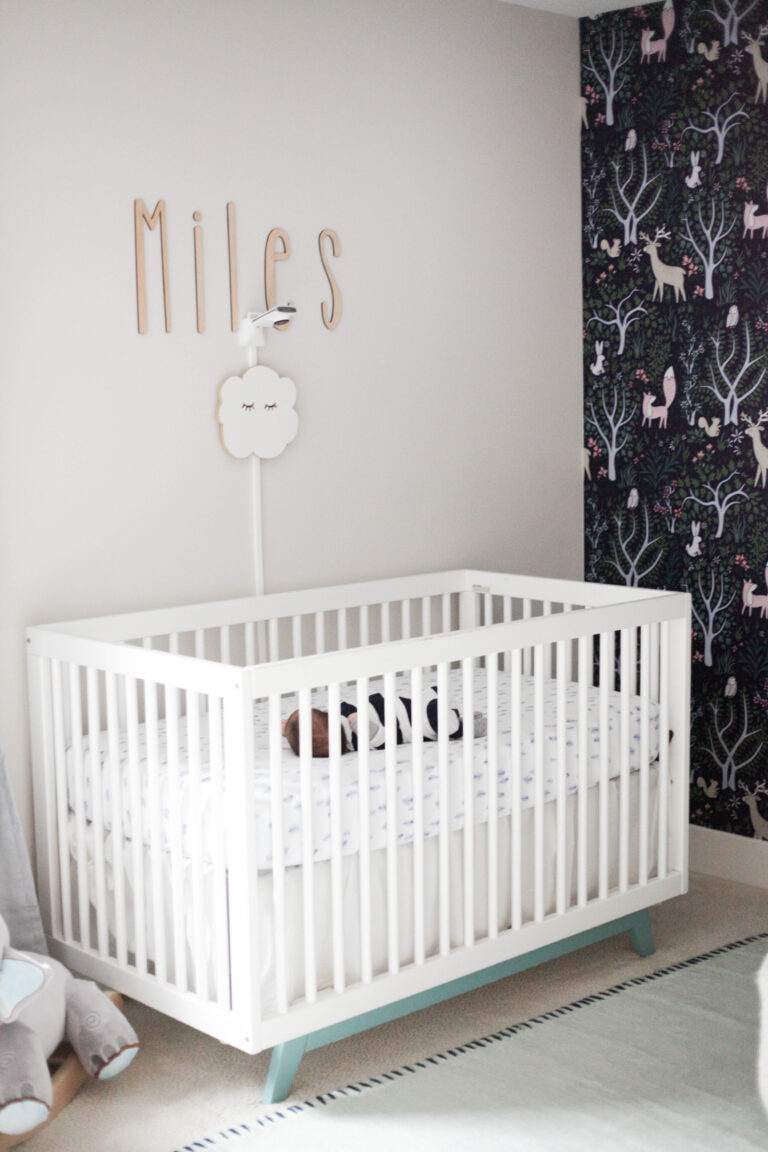 You may be familiar with the Miku baby monitor after Kim Kardashian posted it. She got 3 for her kids and I can totally understand why! This is a top notch baby monitor that is so high tech with all the bells and whistles.
I've had my eye on all of the smart baby monitors that monitor breathing after Penelope was born. It wasn't until after I became a mom that I realized just how much I stressed about my babies when they slept!
If they happened to take extra long naps I would go in their rooms to peek on them and see if they were still breathing. It sounds crazy but it true!
Our scariest was when our middle child, Penelope, got RSV at just 2 months old. Her breathing was really affected by it which landed us in the ER on Christmas Eve. They monitored her for most of the day but sent us home by evening.
I honestly didn't want to leave the hospital because I knew they were doing such a good job of monitoring her! We didn't have any sort of baby monitor that detected breathing yet so I didn't want her to sleep anywhere that I couldn't see her because it's freaked me out so bad.
Miku Smart Baby Monitor Review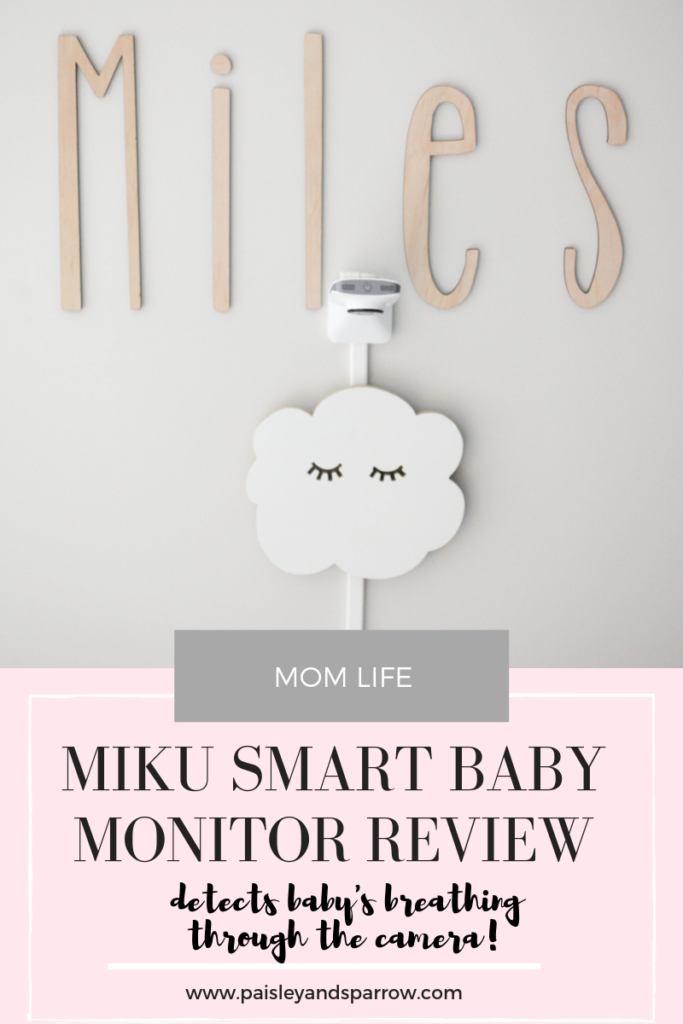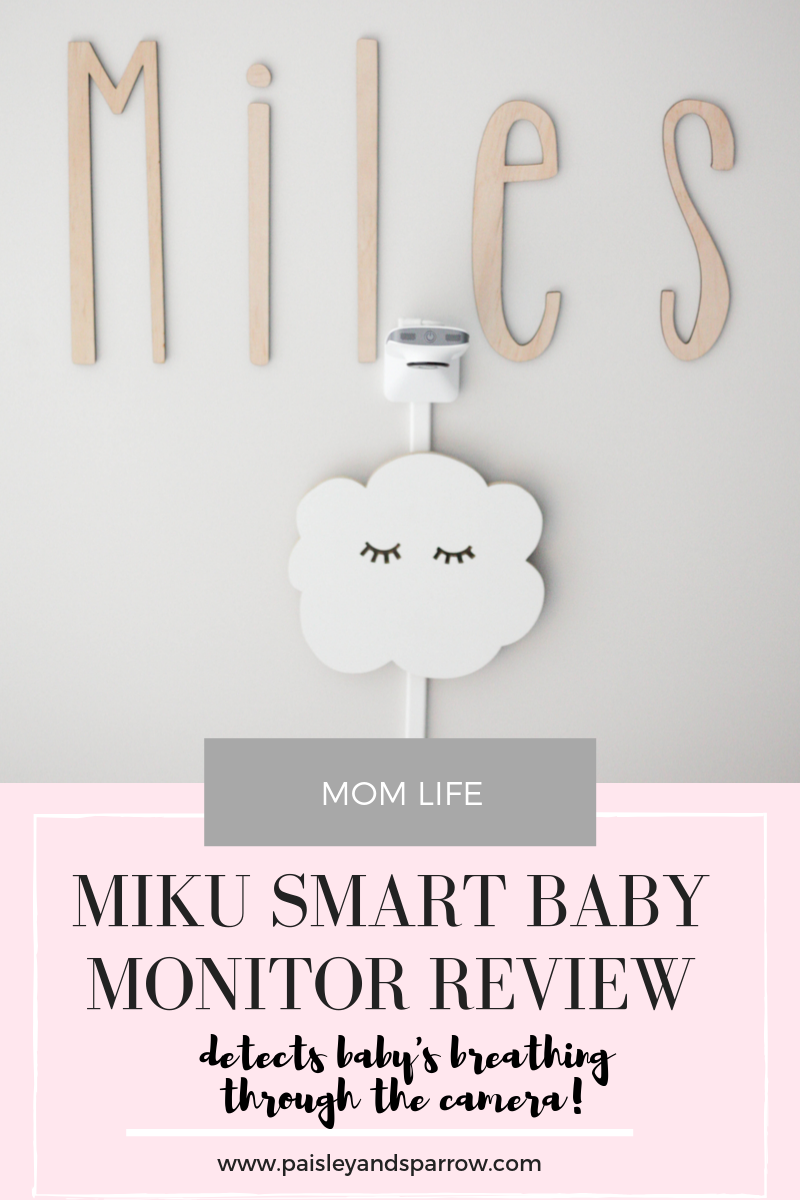 Paisley + Sparrow is a participant in the Amazon Services LLC Associates Program. This post may include affiliate links which means I may earn a small commission if you shop using the links below at no additional cost to you. Thanks so much for supporting me and this blog!
Fast forward to the birth of Miles. My friend, Colt (co-founder of Miku), reached out to see if I wanted to try out a Miku baby monitor (which you can find on Amazon).
I had actually been watching some of the videos about it so I was really excited for the opportunity to try it with Miles.
What is the Miku Smart Baby Monitor?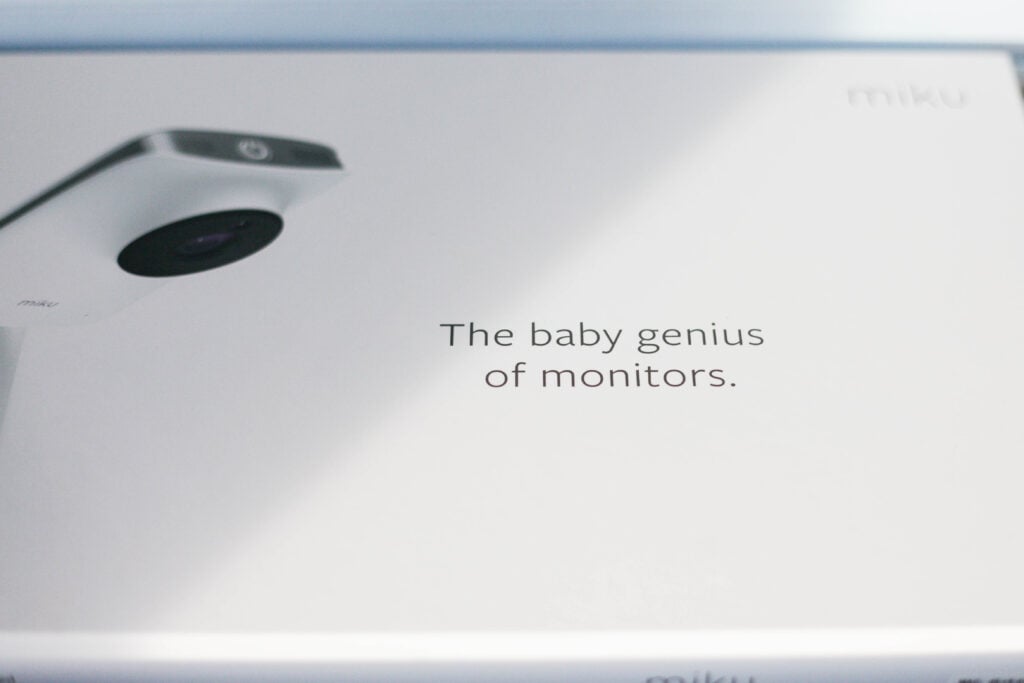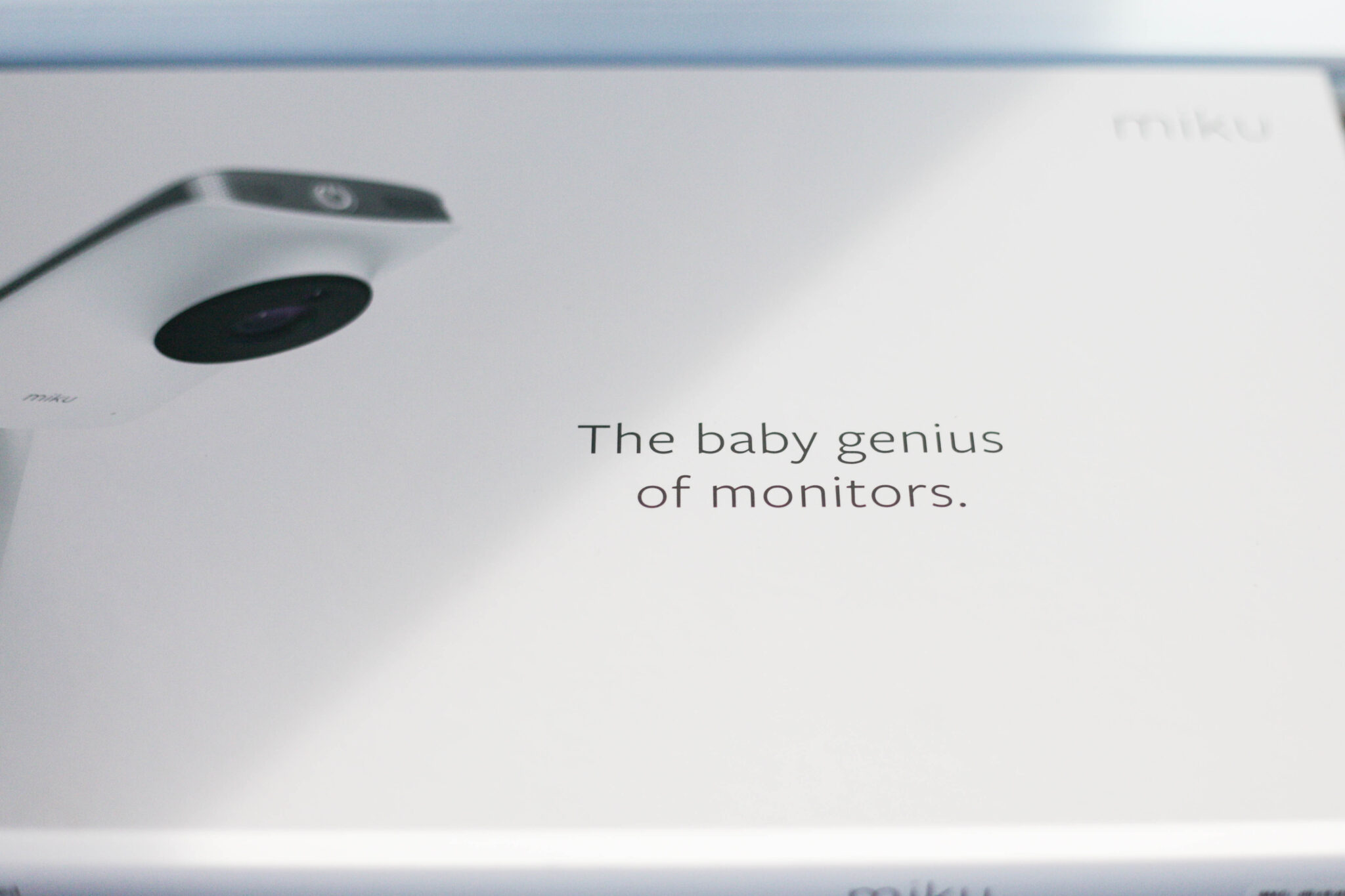 The Miku smart baby monitor is a baby monitor that tracks your baby's movement and breathing using just the camera. There's nothing that needs to be attached to your child!
The Miku has military-grade technology that detects your baby's breathing without wearing anything. It simply detects it through the camera.
Miku is a company made up of engineers, fathers and mothers who are working hard to make a safer world for baby. We all know some of the best products were created by solving actual problems people have and the Miku is no different! They've created a monitor that's simple and easy to use that seamlessly fits into your life.
Let's chat through everything involved with the Miku smart baby monitor.
Miku Camera
The Miku camera has a birds eye view which is why you need to mount this above the crib rather than next to the crib. It has night vision meaning there's infrared LED assembly for night vision (and great when you're using black out curtains during the day) and a 130 degree field of view that captures video in 1080p resolution.
Miku's camera has SensorFusion technology which is how it captures your baby's breathing, sound and movement patterns. There's motion detection and a two way audio.
Mounting Miku Camera
We received the baby monitor in the mail and first of all, let me tell you , they've thought of everything! In the box is a screwdriver (you don't even need a drill to mount it!), a level and absolutely everything you could need to install your monitor.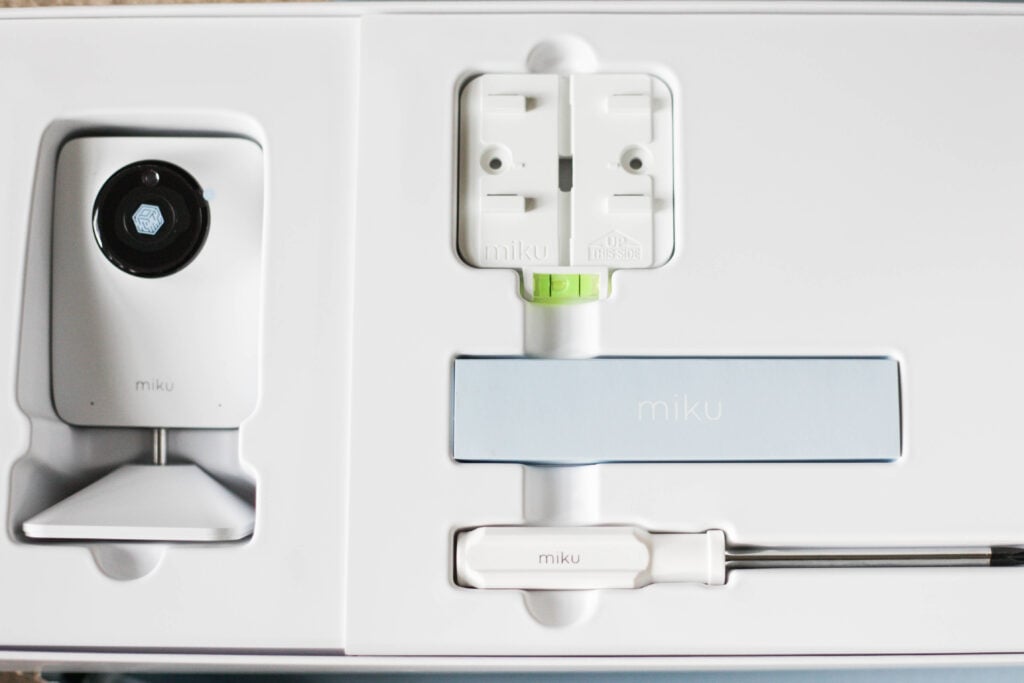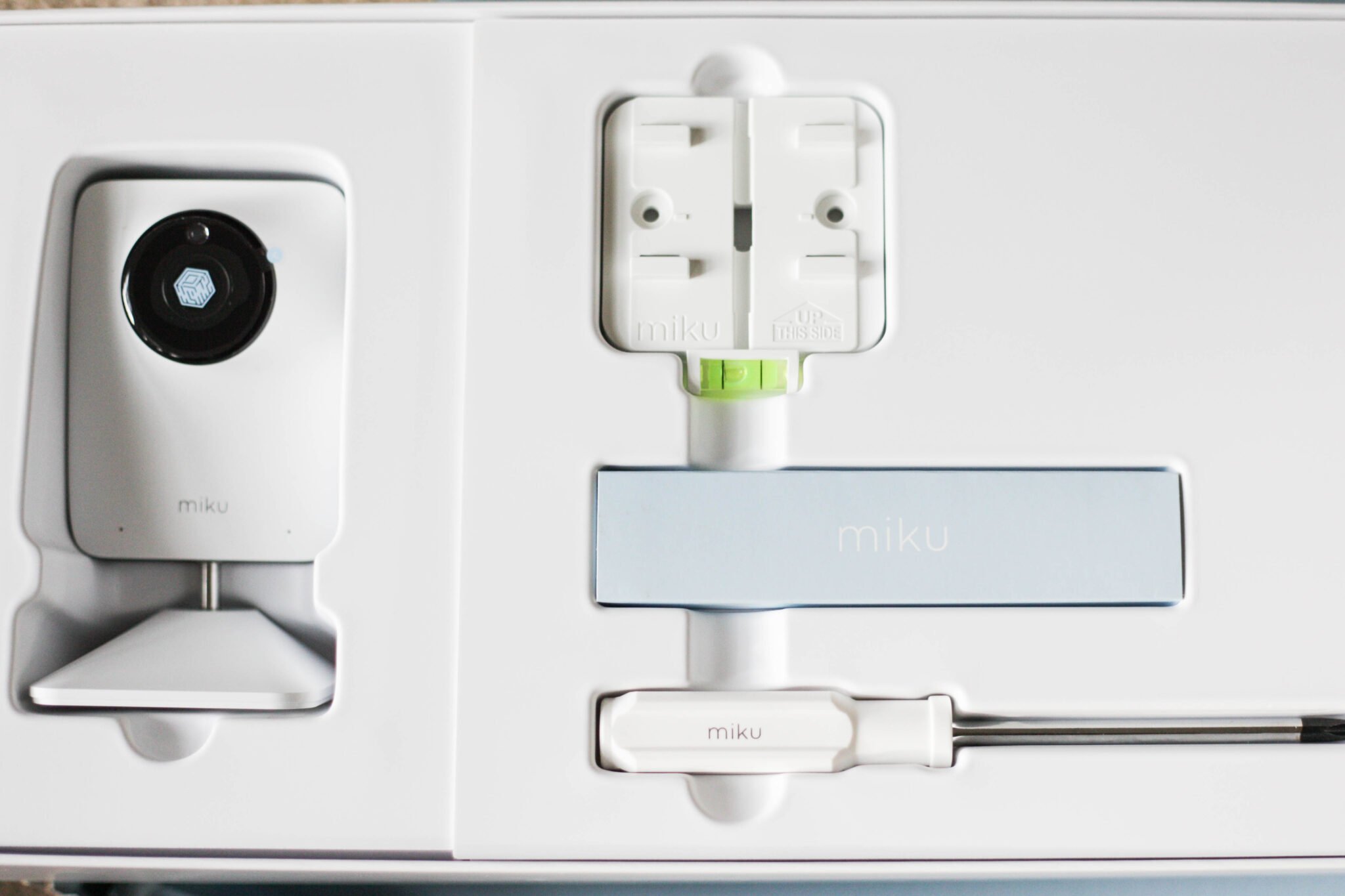 Rishi's in charge of all things related to our walls (installing wallpaper, hanging monitors, etc) so he mounted the camera. He told me it was super easy to set up (and no, he's not Mr. Handyman!).
Ideally you'll want to mount the camera to the wall for optimal use but you can still use it if it's not attached to the wall.
*Note: if you don't have drywall walls and have something else like concrete, brick, plaster or sheetrock you'll need to use a drill.
Miku Smart Baby Monitor App
Rather than a physical monitor for the parent, you simply need to download the Miku app app.
The Miku app is full of amazing features. It shows you the room temperature, the humidity and of course, your baby's breathing rpms. It also shows activity, movement, sound and both sleeping and breathing patterns.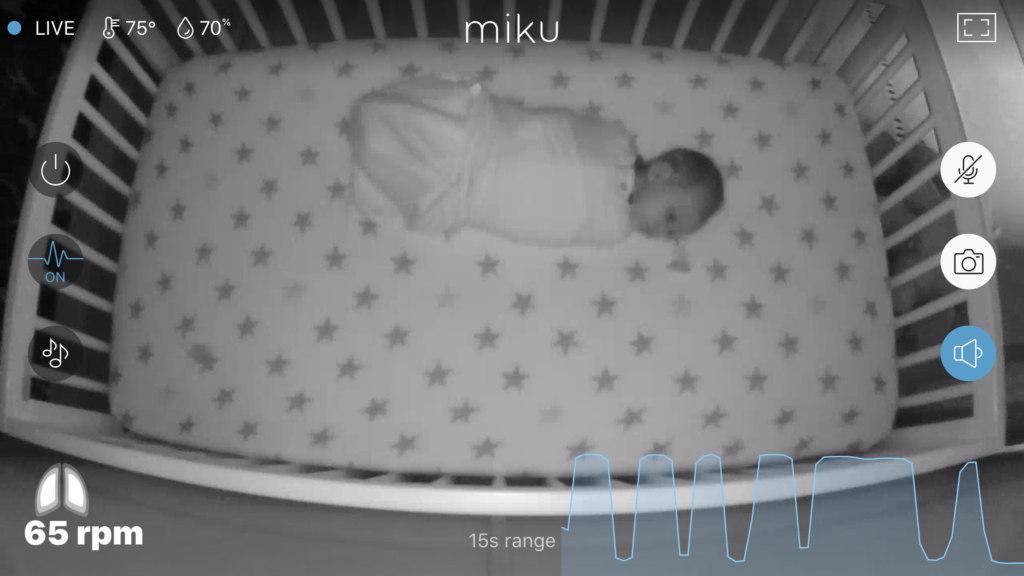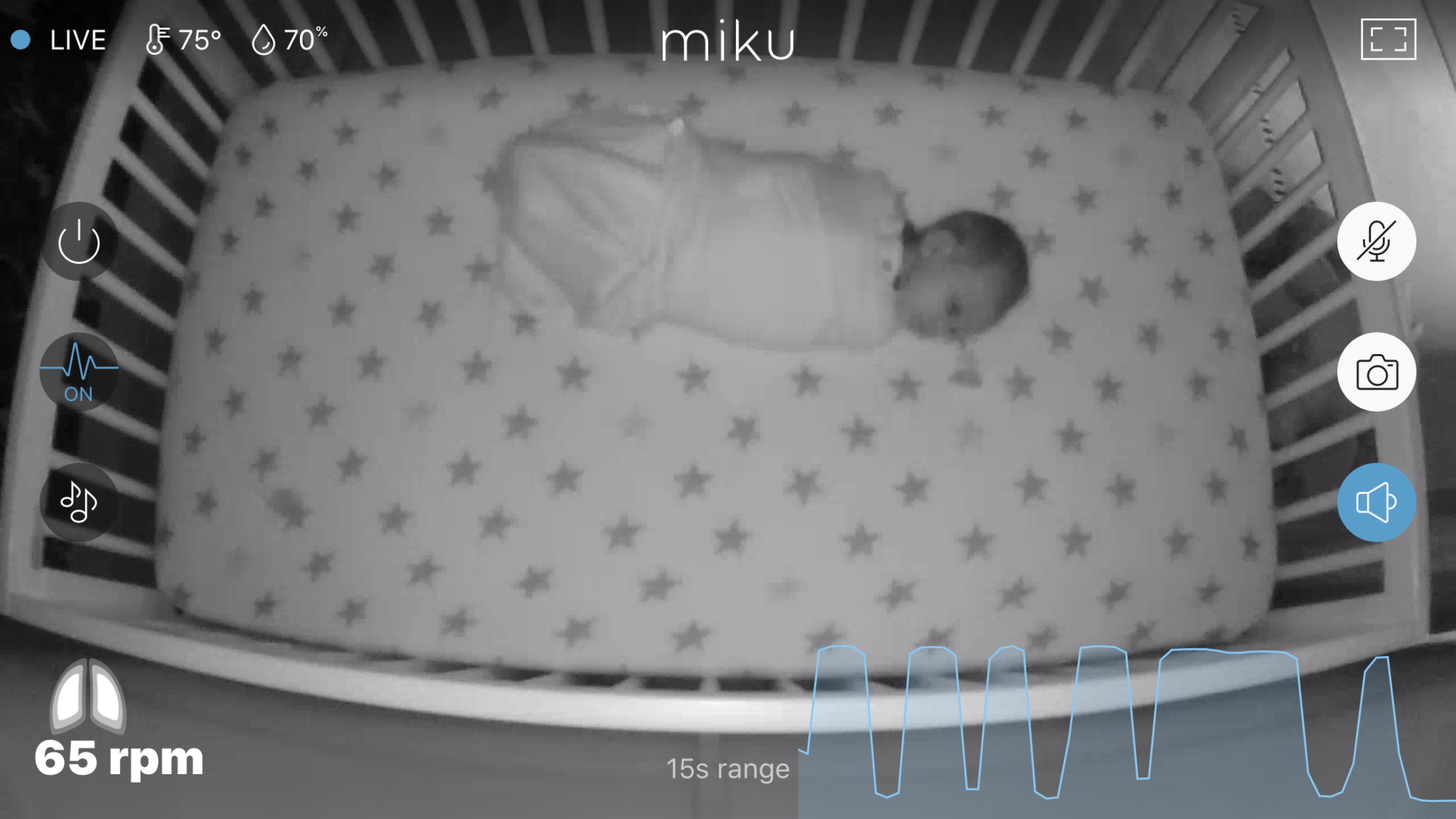 One of my favorite features is that it shows you trends for the day/week. You can look back and see how many naps they took, how long they were and what the sleep quality was like.
Miles now sleeps in his own room now that he's sleeping through the night. He also does the bulk of his naps in his room when we're not out and about.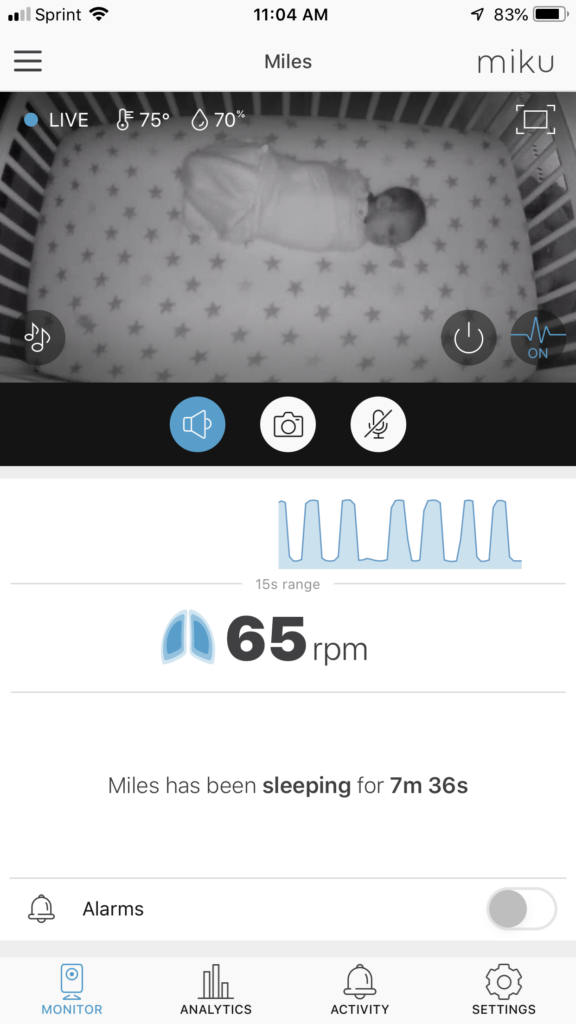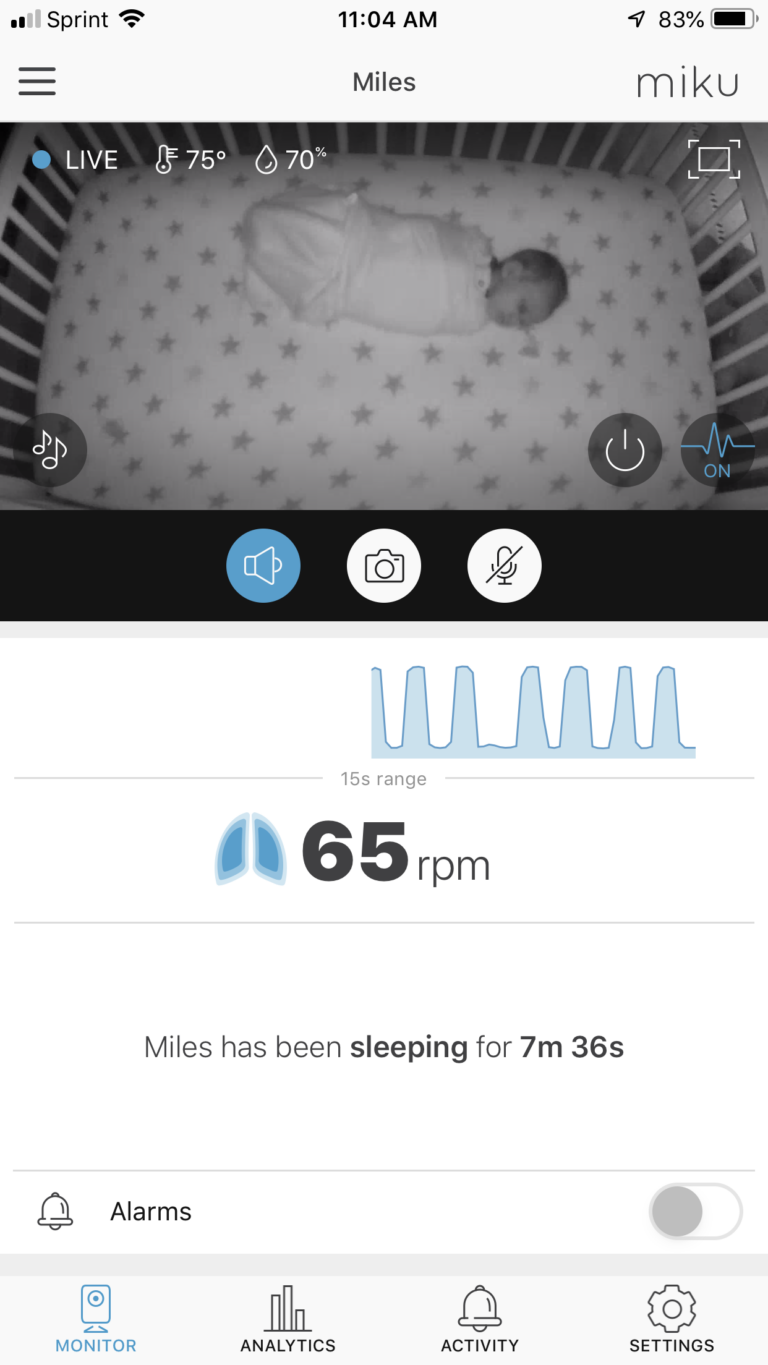 I love being able to check the app to see when I laid him down. This helps me know how long he's been sleeping and quickly check in on him while I'm working or playing with the kids and see his breathing.
One fun feature is the ability to use the Miku smart baby monitor even when you're not home! I was at the grocery store one evening and needed to ask Rishi a question.
He didn't answer and I knew it was around the time Miles goes to bed. I pulled up the Miku app. Sure enough there was Rishi putting Miles down for bed! I was amazed at how clear the photo was even miles away.
Videos of your baby's activity from the Miku app are archived indefinitely in the Cloud. This can be helpful if you're trying to figure out why your baby is having early wake ups in the morning or just to see how tiny they were when you brought them home!
The app also has lullabies that you can use! There's dual Ole Wolff speakers for great sound.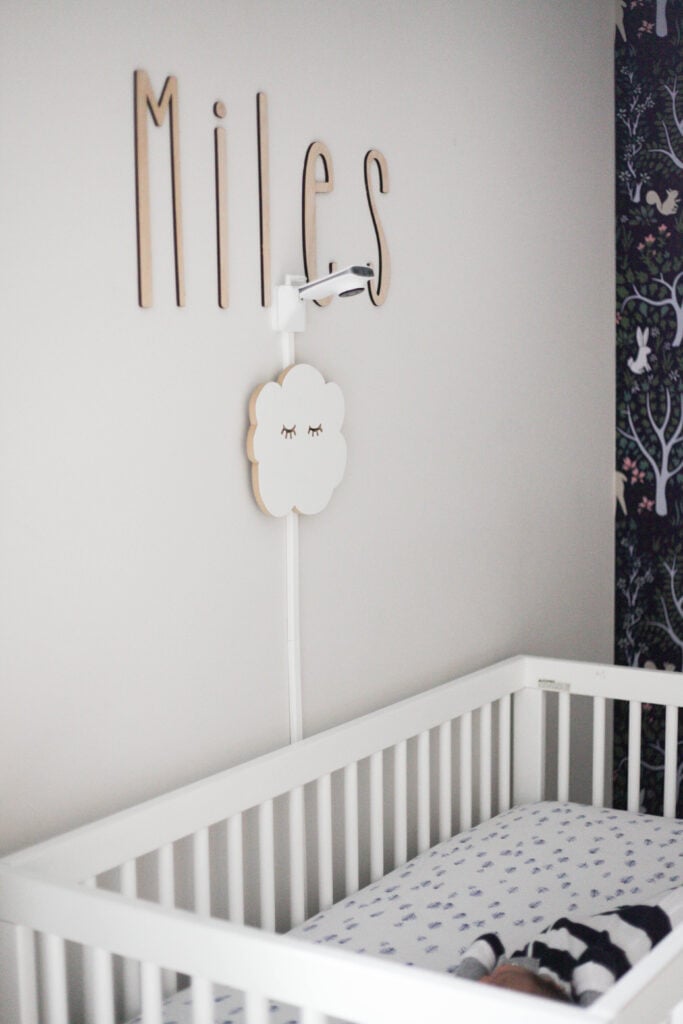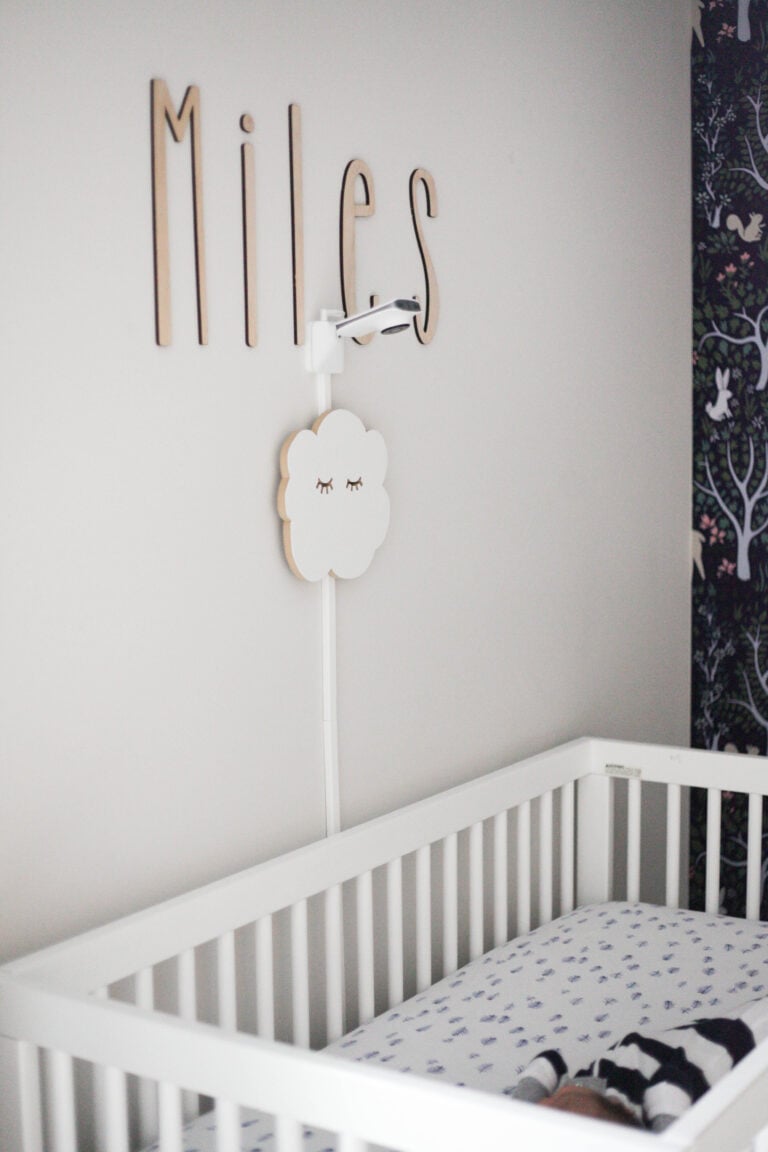 Miku Alerts
In order to get alerts from your Miku device, you need to have your phone in a state where you can see and hear your baby. You can't have it in airplane mode or Do Not Disturb.
One thing I love is that I can get alerts on my Apple Watch. It alerts me at times when Miles wakes up or starts crying which really helps when I'm playing with my older kids!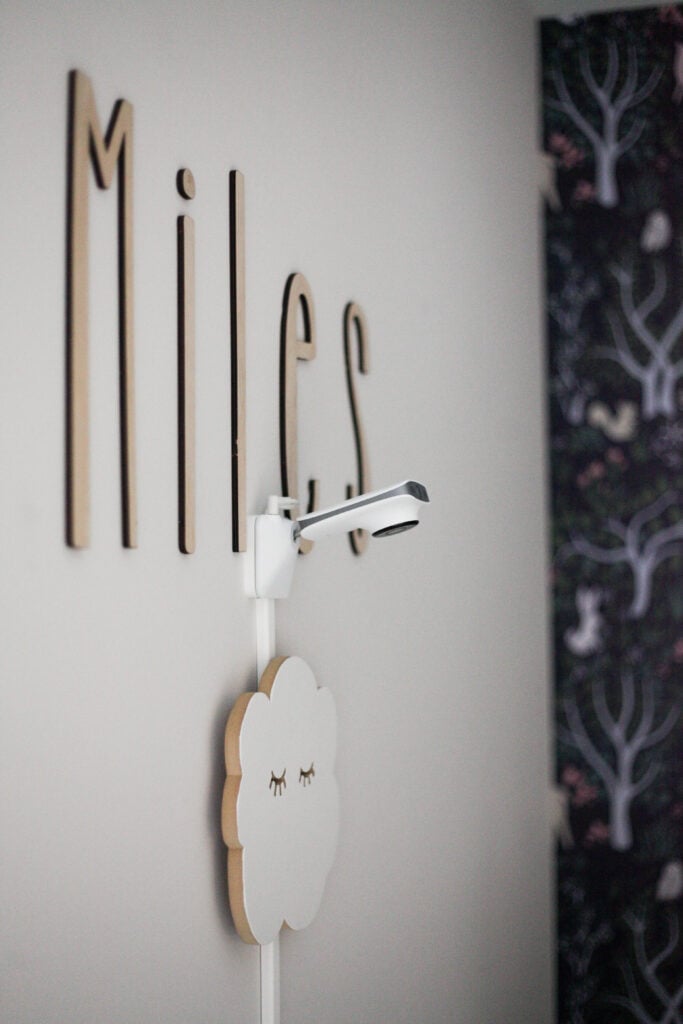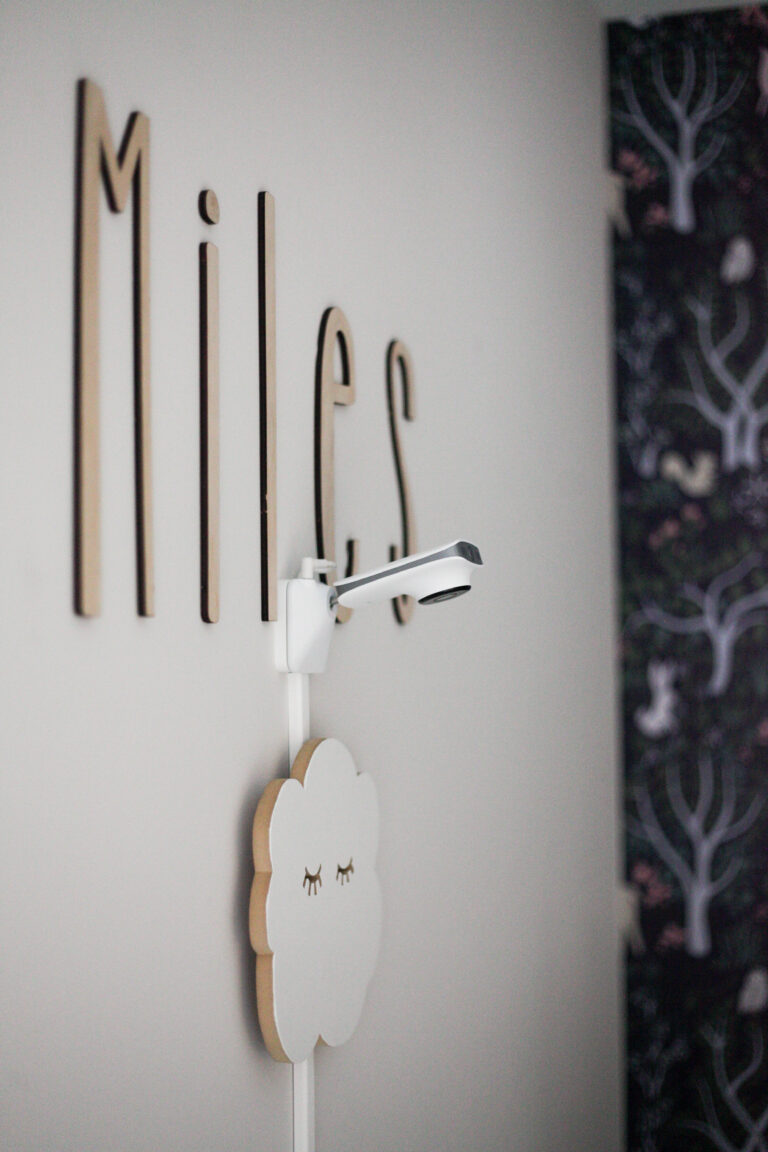 Security
Miku houses a high security Crypto Chip so data remains secure, a feature unique to Miku.
Miku Baby Monitor Pros + Cons
Let's chat through the Pros + Cons of the the Miku smart baby monitor.
Miku Pros
Easily tracks sleeping + breathing
Amazing video quality
Great analytics
Easy to use
Miku Cons
Expensive
Only monitors one child (for those of us with multiple kids close together!)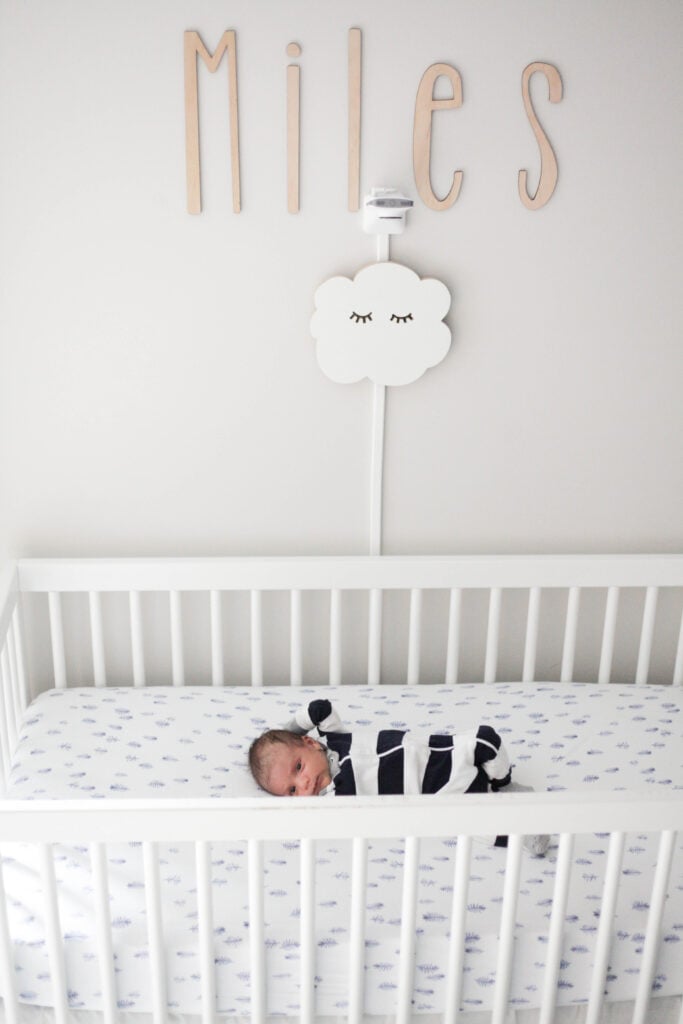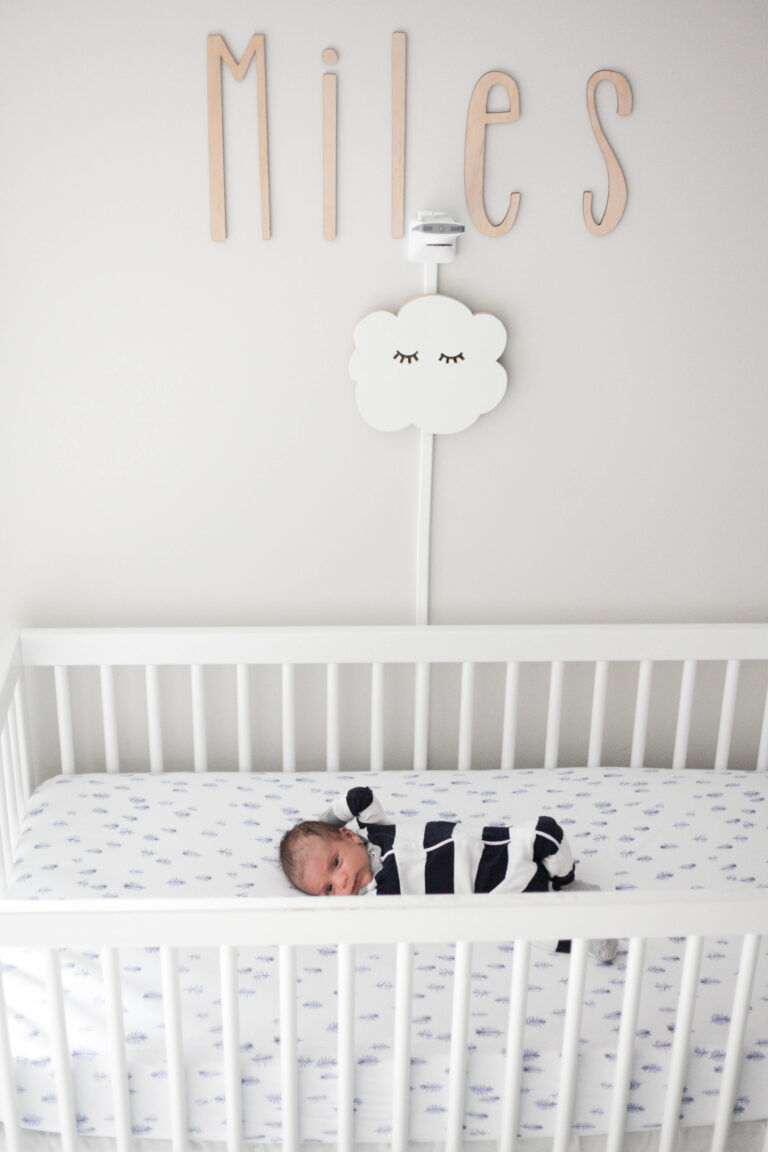 I love our Miku! I am super impressed with the quality of the video, enjoy being able to quickly check in on Miles whenever I want to ensure he's sleeping soundly and love the peace of mind it gives me.
Bonus – head on over to Instagram to win your own Miku!! And be sure to swing over to Amazon for more Miku baby monitor reviews to hear other opinions!
In case you're still prepping for your new baby, check out my new mom survival kit post or my 10 must haves for baby post!
Thanks for reading!
With love,
Jen