A little over a year ago we bought the iRobot Roomba 980. We have a dog, 3 kids and a rug that sheds like crazy and I wanted to do something to help the mess! Given the fact that we've now used it in 2 different homes for over a year, I wanted to give you my full honest iRobot Roomba 980 Review.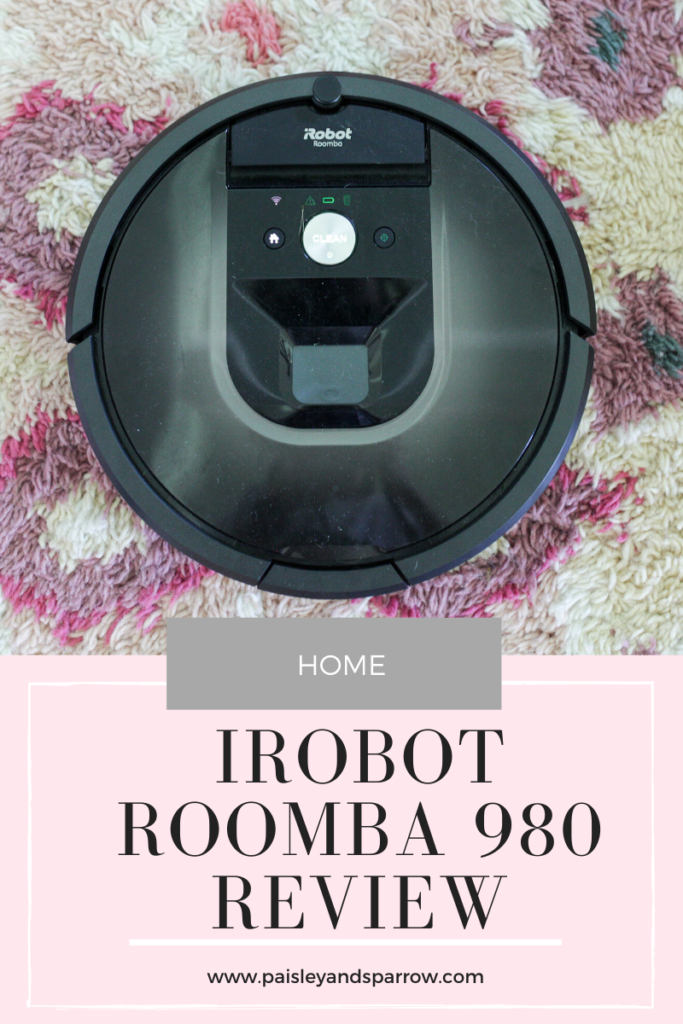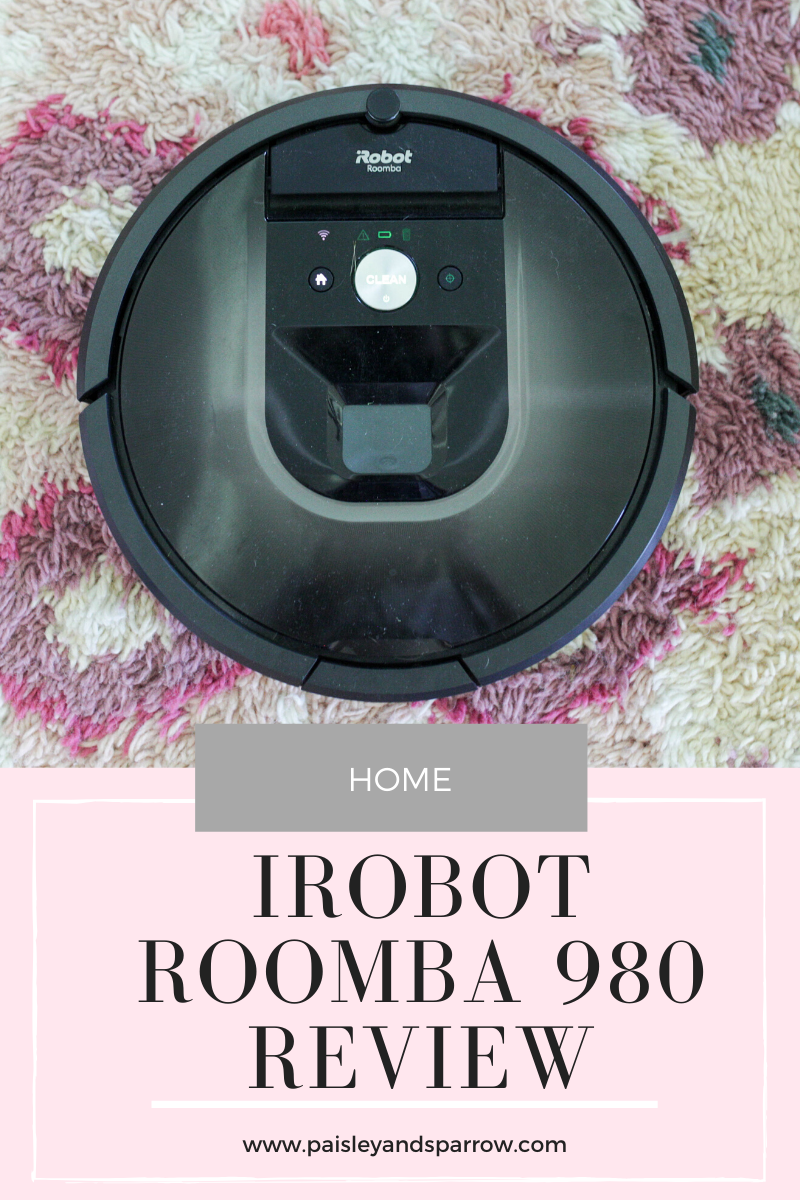 Our iRobot Roomba was an impulse decision. We were meandering through Costco when we saw 2 iRobot Roombas on major sale. After much deliberation and google searching in the store, we decided to get the 980 since we have a few carpets that we needed cleaned as much as possible (the one under our dining room table where our 3 children eat…enough said and our living room rug that sheds constantly).
When we first got our Roomba I didn't know if it was a smart decision. I regretted it after the first time we used it.
It didn't do our whole house before running out of batteries, it was noisy and it just didn't seem worth the expensive price tag. I was ready to pack it up and bring it back to the store.
My dear husband told me to simmer down a bit and give it a second chance. So maybe we couldn't run it while we watched shows in the evening or while the kids slept but that doesn't mean we weren't able to use it! I also figured out a few tricks to make it work for us (more on that below).
iRobot Roomba 980 Basics
So what makes the iRobot Roomba 980 so special? There's a few things.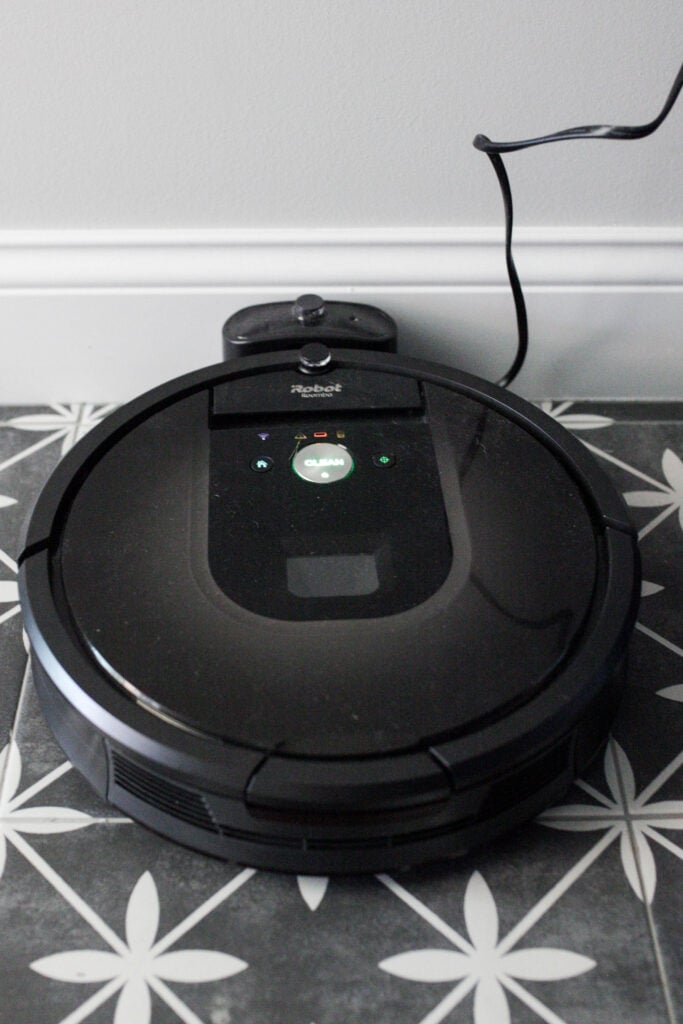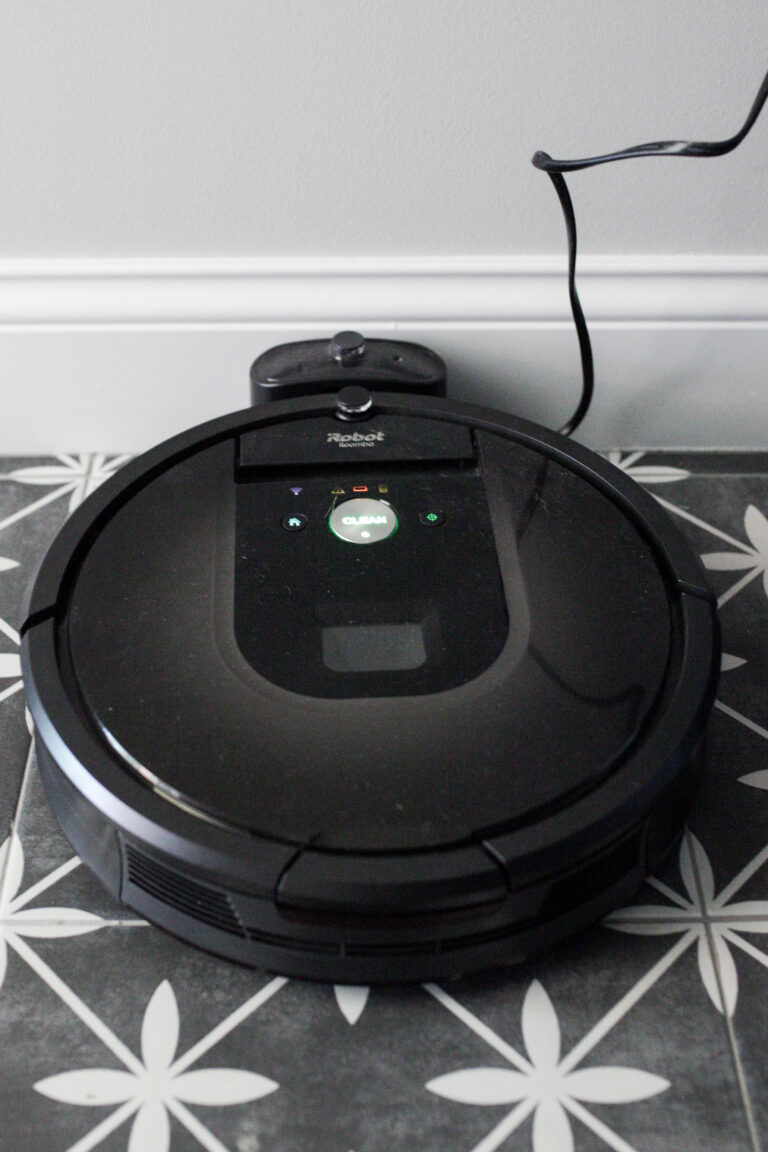 Cleaning Power
The one thing we loved the most is that it could go from hardwood floor to big, fluffy rug with zero issues. It also adjusts to clean all floor types, adapting to the height of the floor surface to get a proper clean.
It has something called Smart Mapping and VSLAM technology that basically means it keeps track of where it's been and where it has yet to clean. It took a few times of running to fully navigate our home and clean the entire thing but after that we never had issues of it never cleaning an area.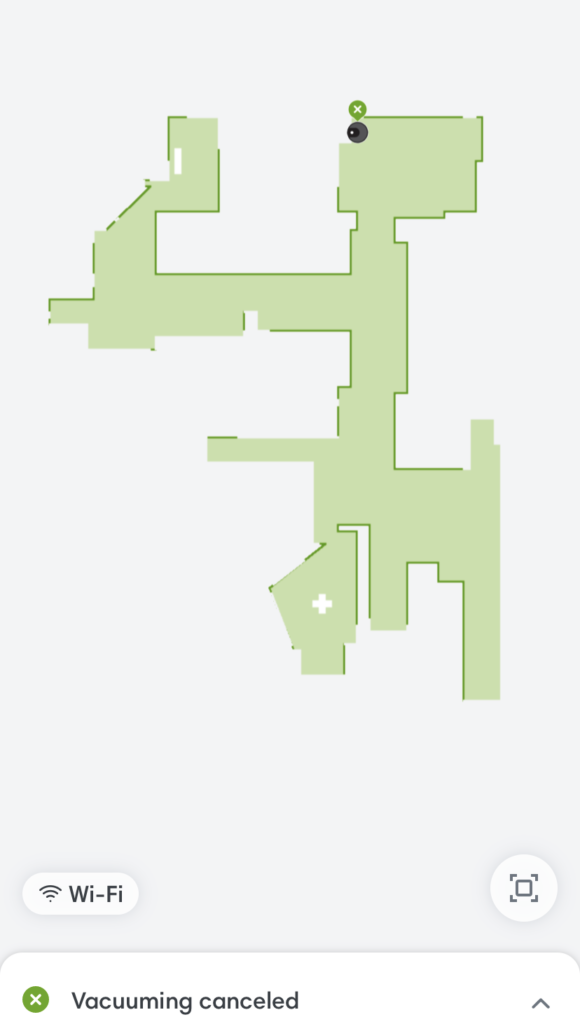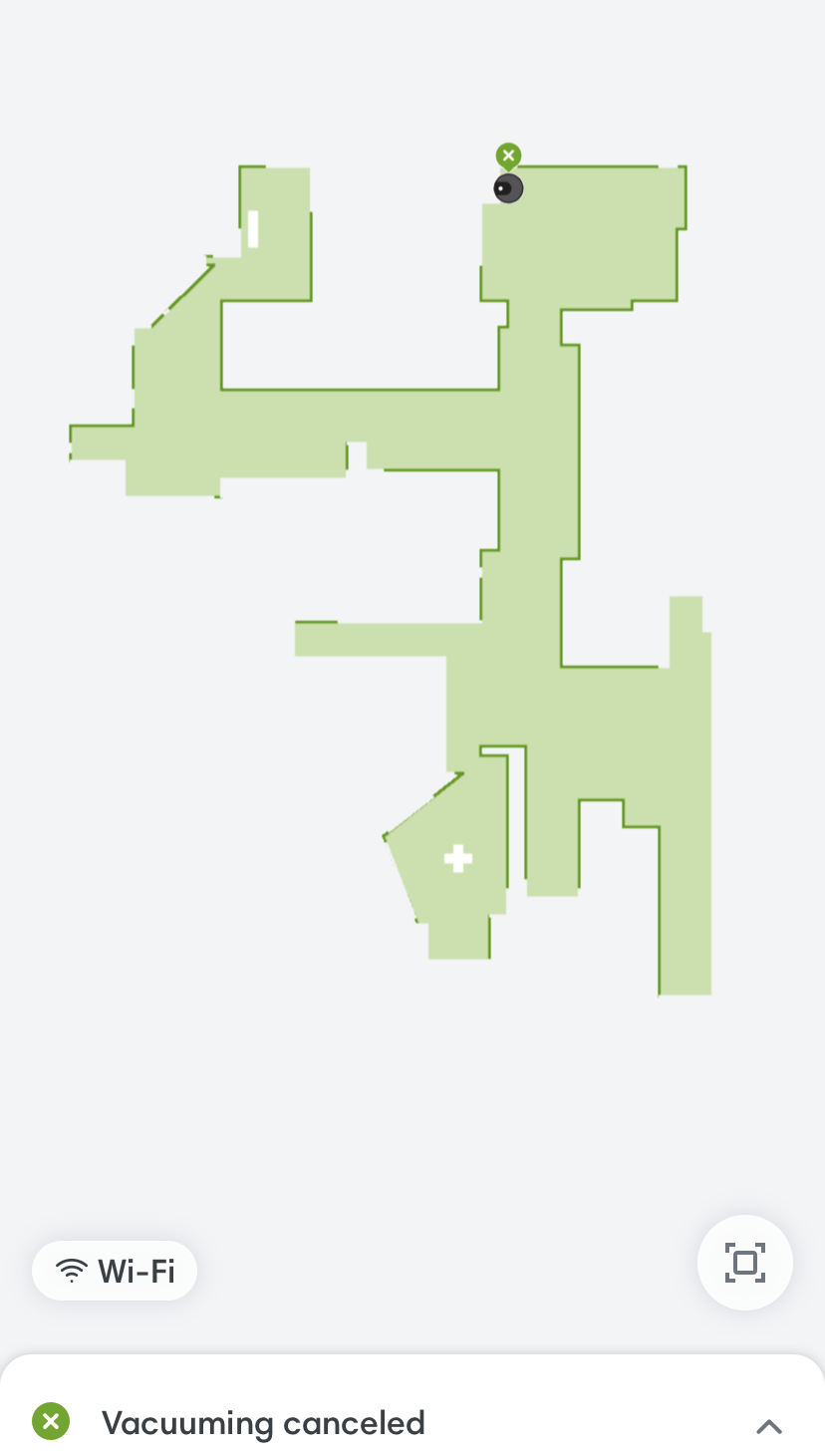 It easily fits under couches, chairs, beds, etc to fully clean your floors. It detects dirt from high traffic area using it's "Dirt Detect Technology". You can literally hear it go from normal mode to high power mode to clean up super messy areas.
It won't fall down the stairs! This is a huge bonus since we have stairs on the level we use it. It's never even gotten close to falling down them.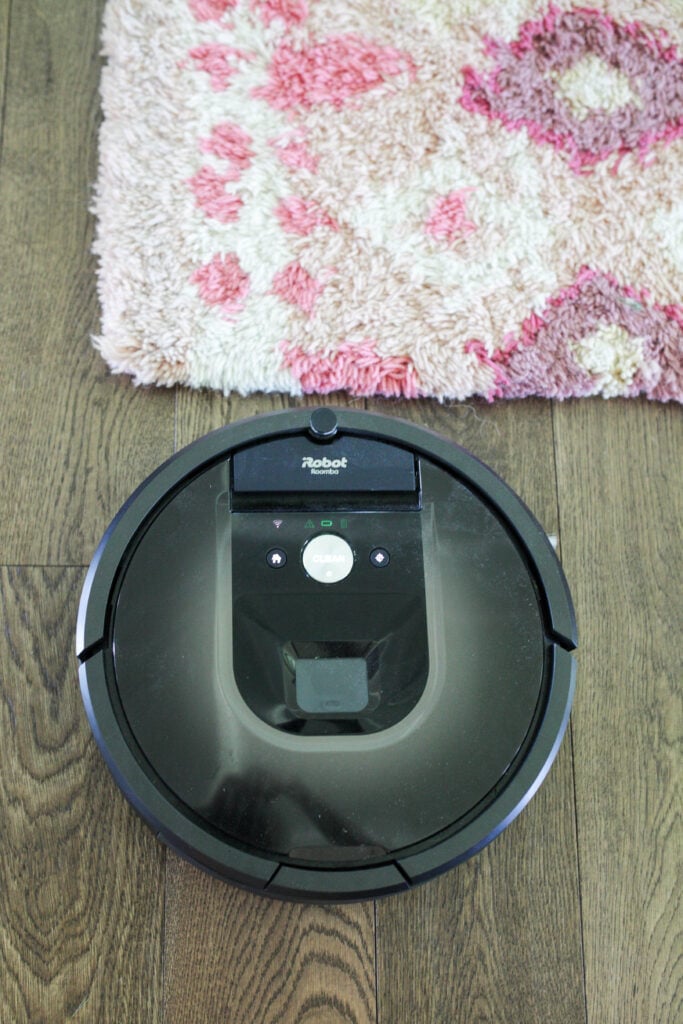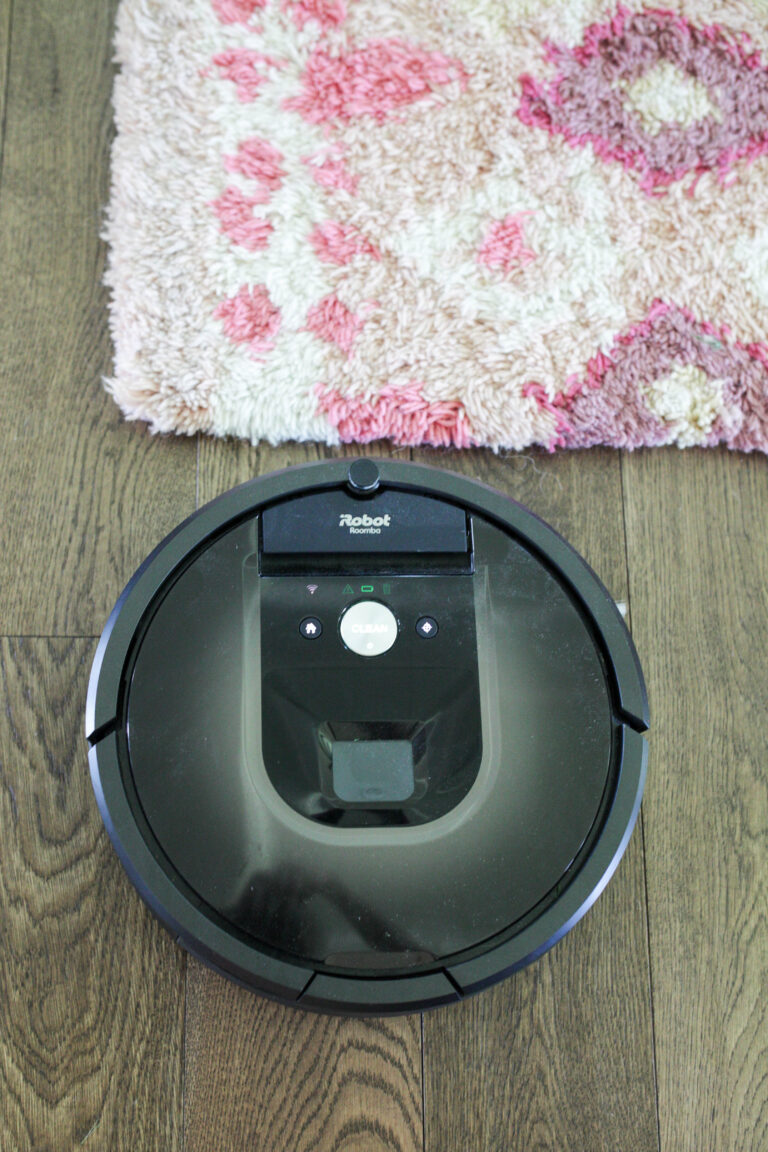 It also eerily learns how to navigate new scenarios. We got new bar stools at our new home and it didn't seem to know how to get up and over the bases of the chairs. But somehow, in ways only robots know (or maybe from its built in camera), after getting stuck a handful of times, it now knows how to get over them! I honestly think it's a little weird but it works so I'm not questioning it.
Easy to Use
You can use your iRobot from an app on your phone making it super easy to use whenever, wherever! We don't use a schedule so I will often times turn it on when I know I'll be gone for a couple hours. Typically I forget to actually start it when I leave the house so I'll just open the app to start it! Easy peasy.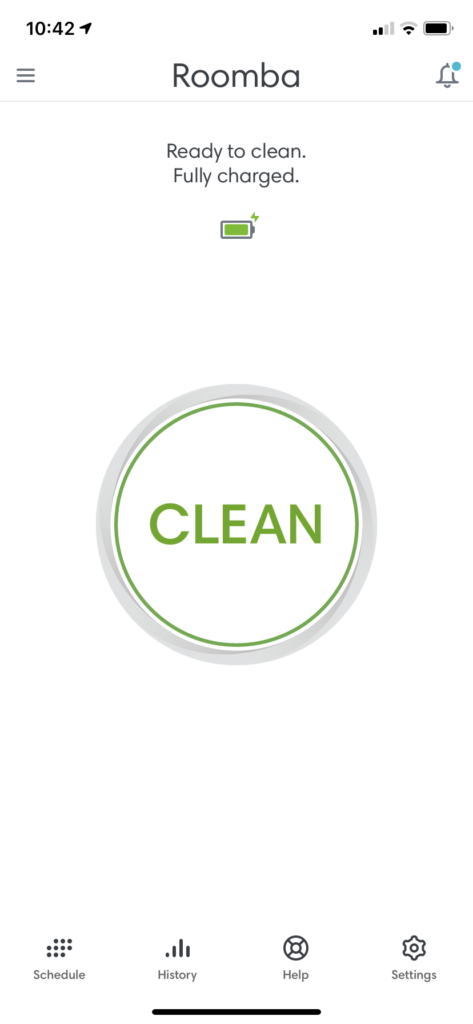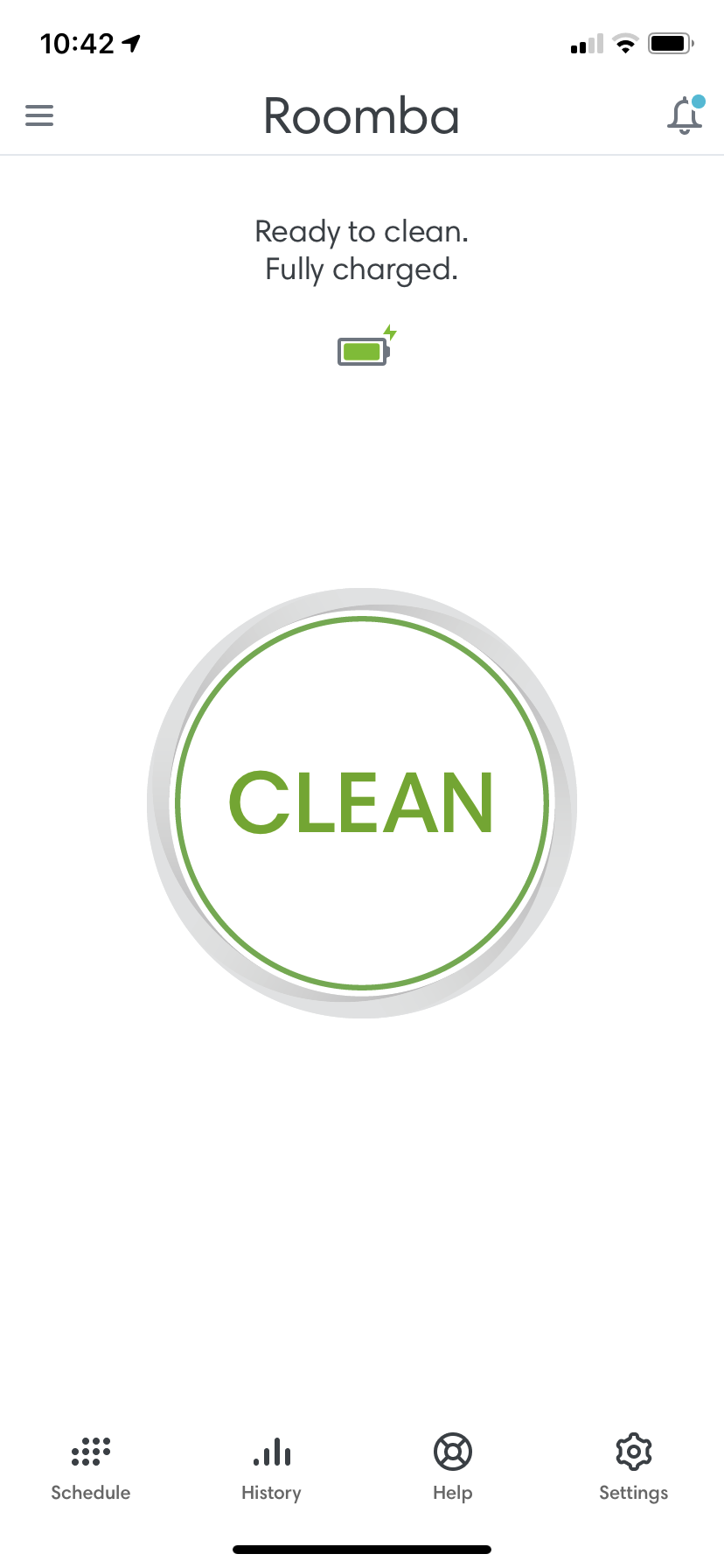 If you do know you want it to run every night while you sleep or every morning after everyone leaves the house (or whatever) you can simply schedule that on the app. Then there's no need to manually start it ever – it just does it's job!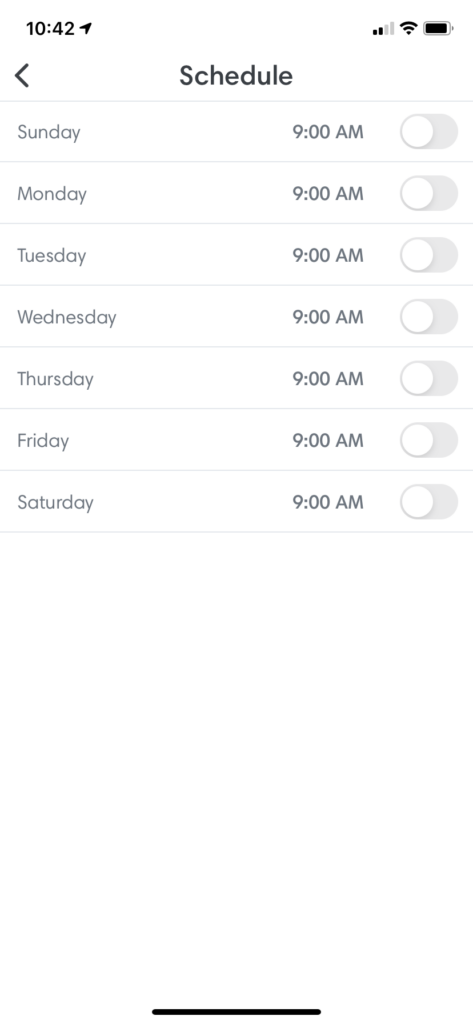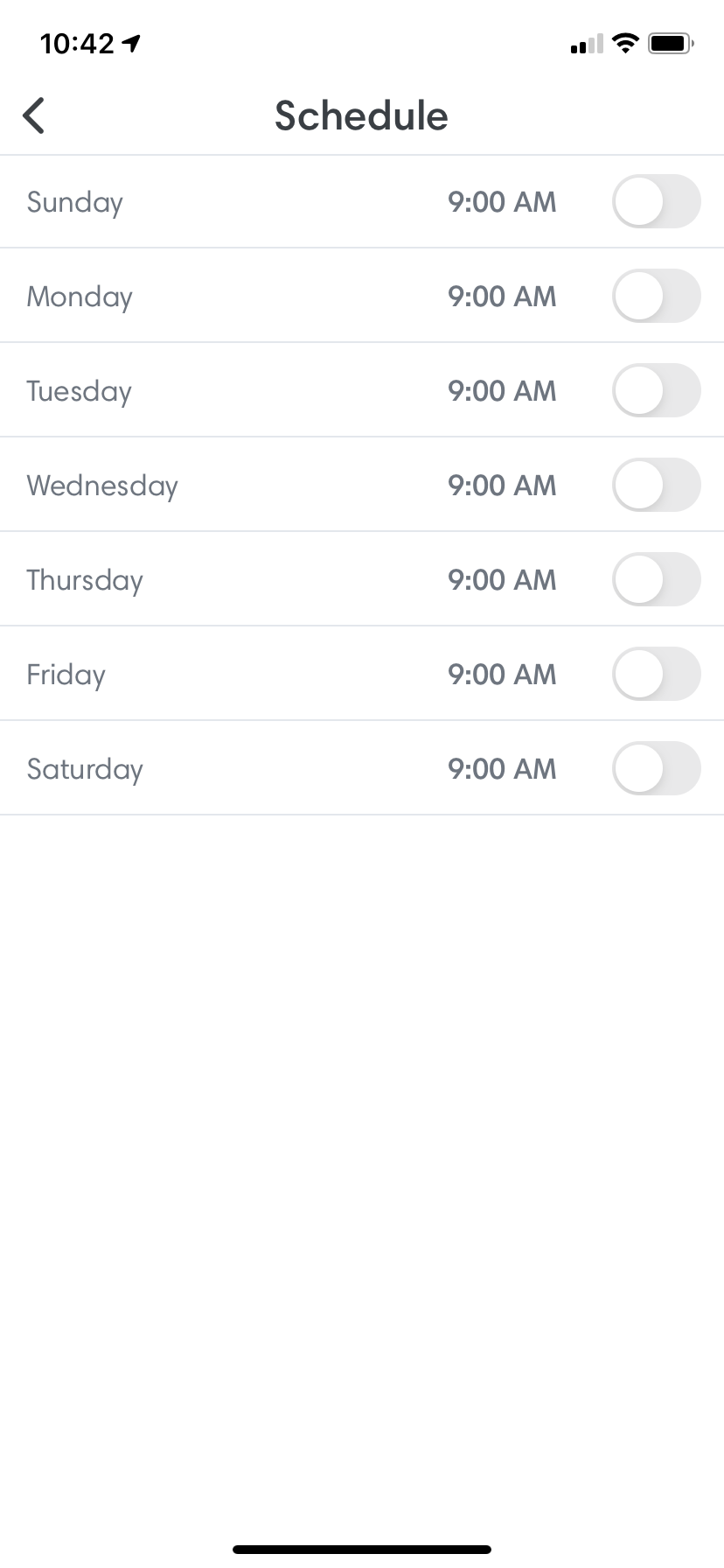 Cleans Well
The real question is, how well does it clean? In my personal opinion, it cleans so well! As mentioned before, we have a dog, 3 kids, and a giant rug that sheds like crazy and when we run our Roomba it looks like we had a professional come in!
Obviously we need to the the "pre-work" of picking up things from the floor so it can actually do it's job but it easily maneuvers around chairs, onto rugs and around kid toys. Yes, there are times when it gets stuck requires us to move it in order to finish the job but more times than not it does what it needs to do and goes home to recharge!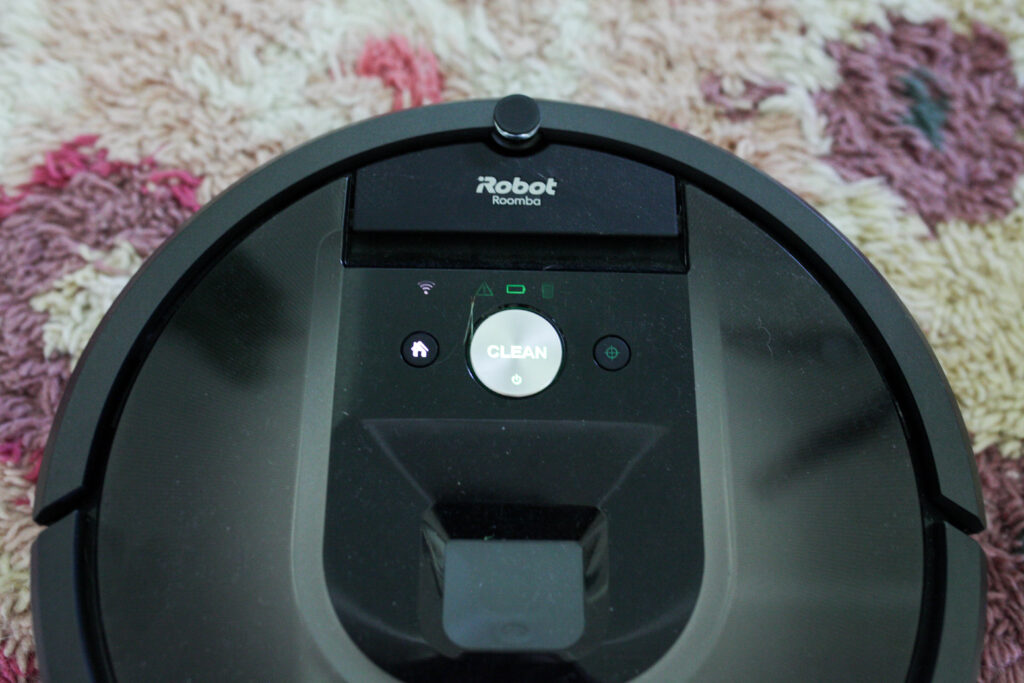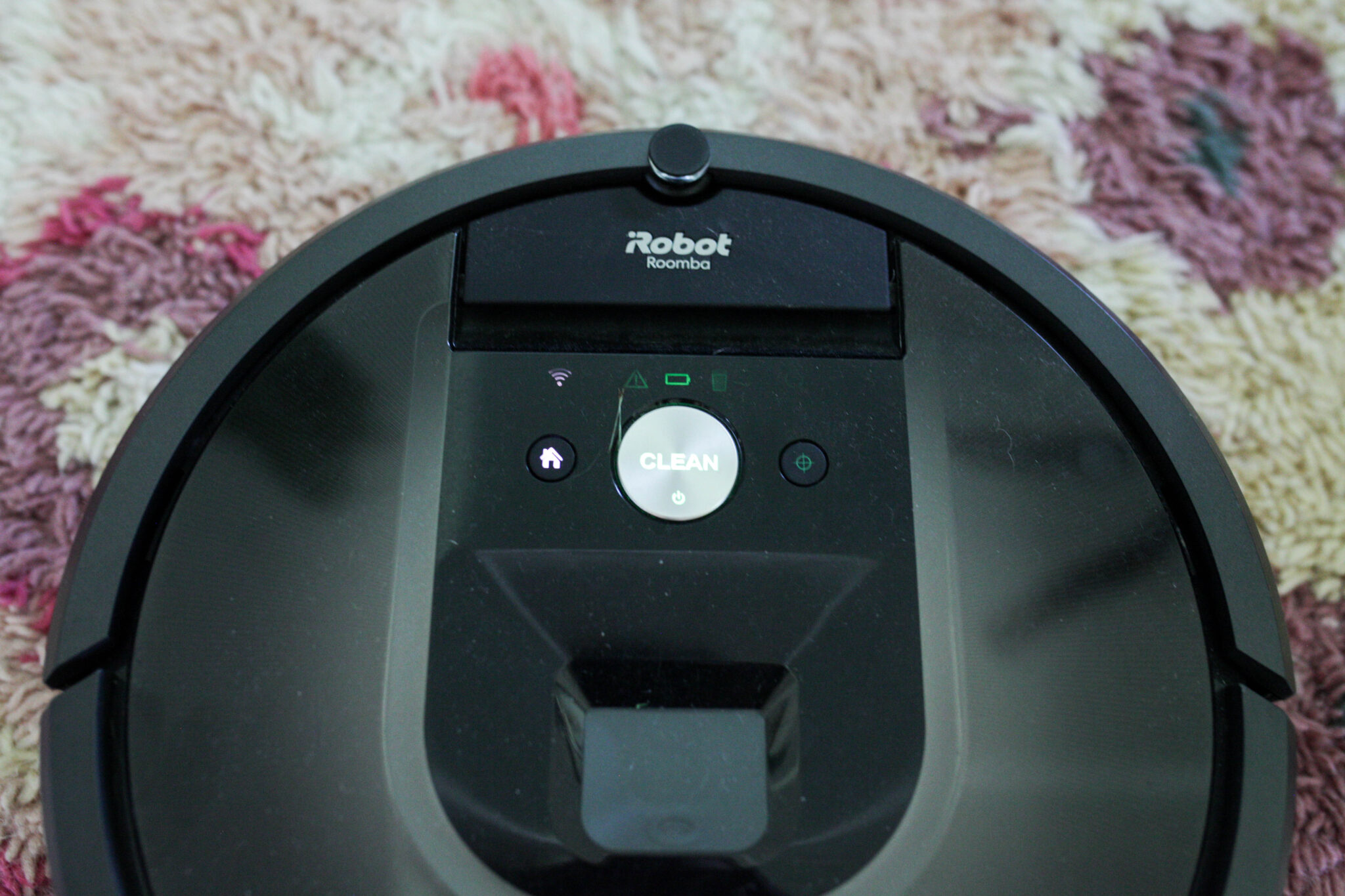 This Roomba is ideal of pet hair so for those of you with pets, this one is worth the hype! We have a short hair pit bull that sheds like crazy in the spring and our Roomba easily picks it all up.
There's also a built in camera so it not only ensures that it cleans an entire room but also picks up all the dirt! You can see exactly where it cleans on the app – it's super slick!
Pros
You can set a schedule.
Great for pet hair.
Won't fall down stairs.
Small enough to clean in corners and under furniture.
Allows you to start/stop a job from anywhere using the app.
Adjusts to carpet and hard floors.
Built in camera.
Cons
Loud! No louder than a regular vacuum but definitely not quiet.
Expensive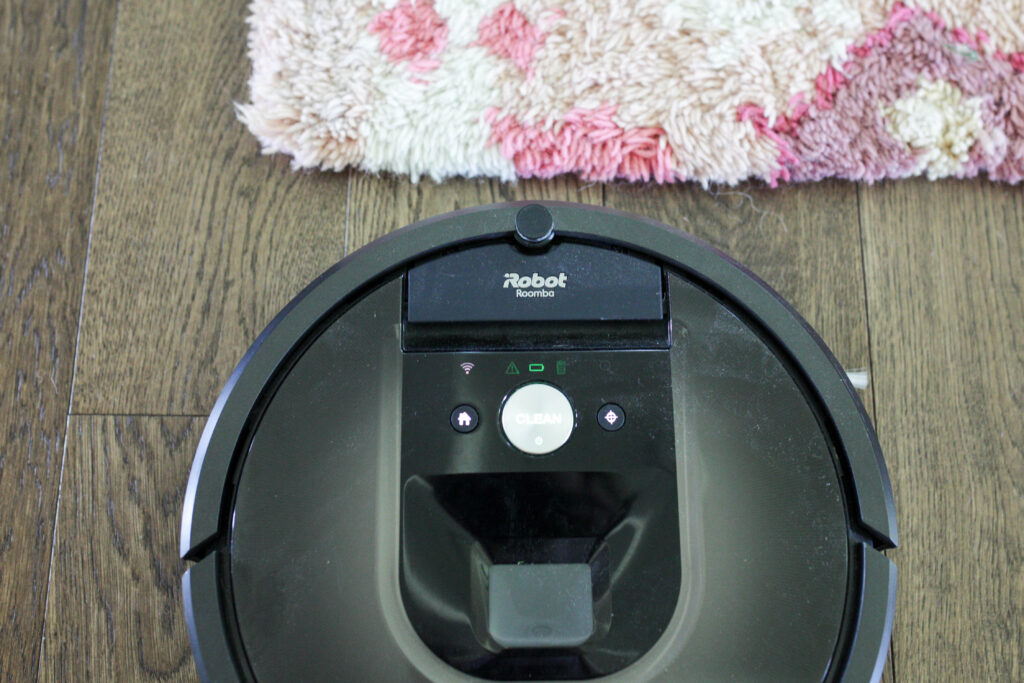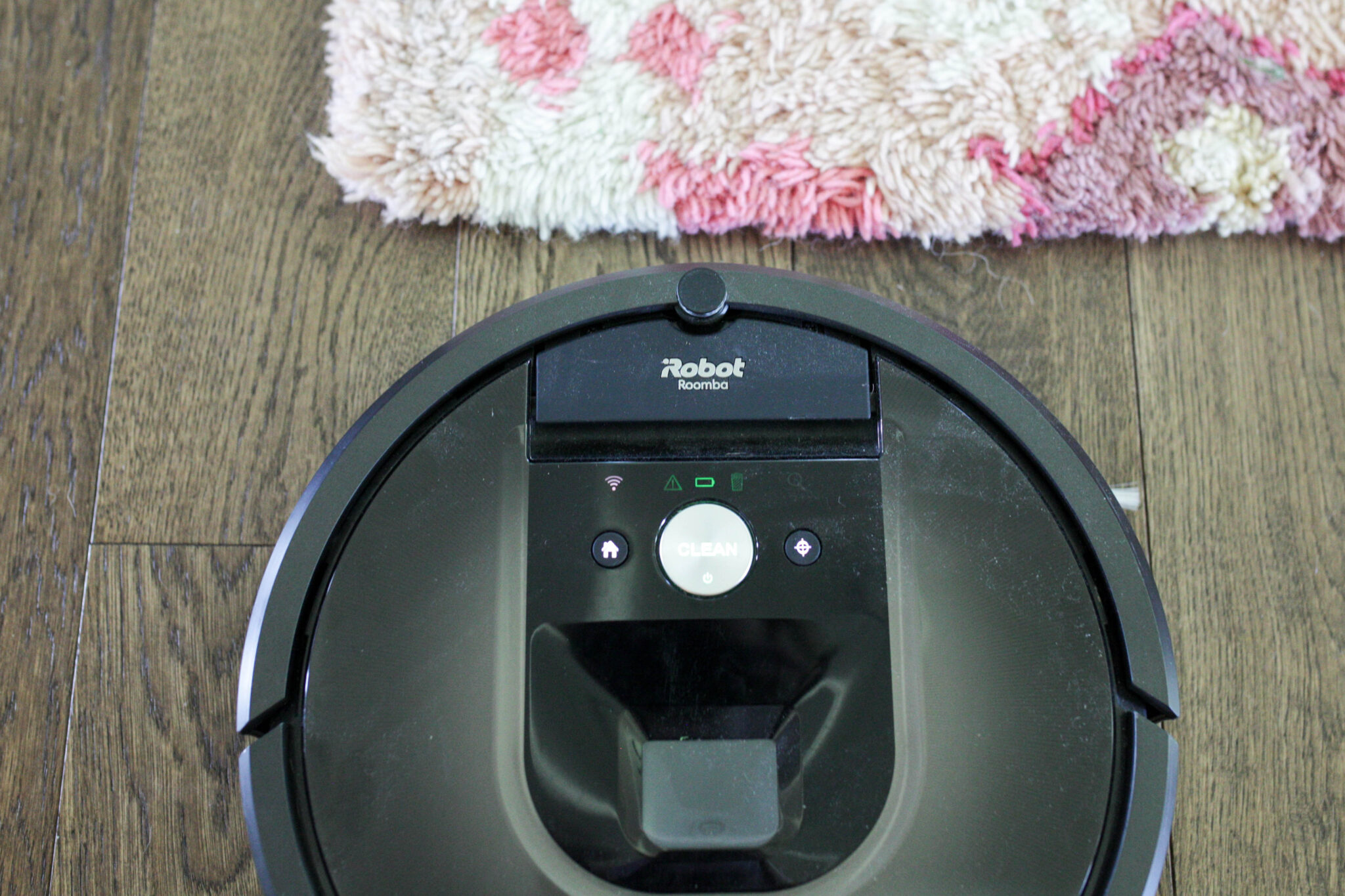 iRobot Roomba 980 Review
Overall we love our iRobot Roomba 980! It took a bit of time to get used to it but in the end we love it.
I highly recommend it especially for families with little kids! Our youngest puts just about everything he can in his mouth so we run our roomba every other day or so to help pick up things on the floor to eliminate things he can attempt to eat.
We also make it a game for our toddlers! The love the Roomba so I'll turn it on and tell them they need to clean up all their messes and toys before the "robot cleaner" (as we call it) eats their stuff. They run around and pick everything up as quick as possible which not only helps the Roomba do it's job but also gets their messes cleaned up and put away!
I used to not turn it on unless I knew it was going to be able to clean our entire level. Now I'll turn it on and move it a location that needs some extra TLC or do as much as we have time for.
Check out over 2,500 more iRobot Roomba 980 reviews on Amazon for even more users experiences!
Be sure to check out my Nespresso Vertuo Plus Review here!