In the summer, I love the effortless waves that I get after a day at the beach/lake but that's typicaly only my weekend look! I have used a lot of different kinds of sea salt sprays in the past to achieve a similar look, but they can be quite pricey and the size of store bought sea salt sprays are really small! Making your own sea salt spray at home can save you lots and it works just as good, if not better!
You can easily DIY sea salt spray and the best part of all is you likely have all the ingredients you need in your cupboards!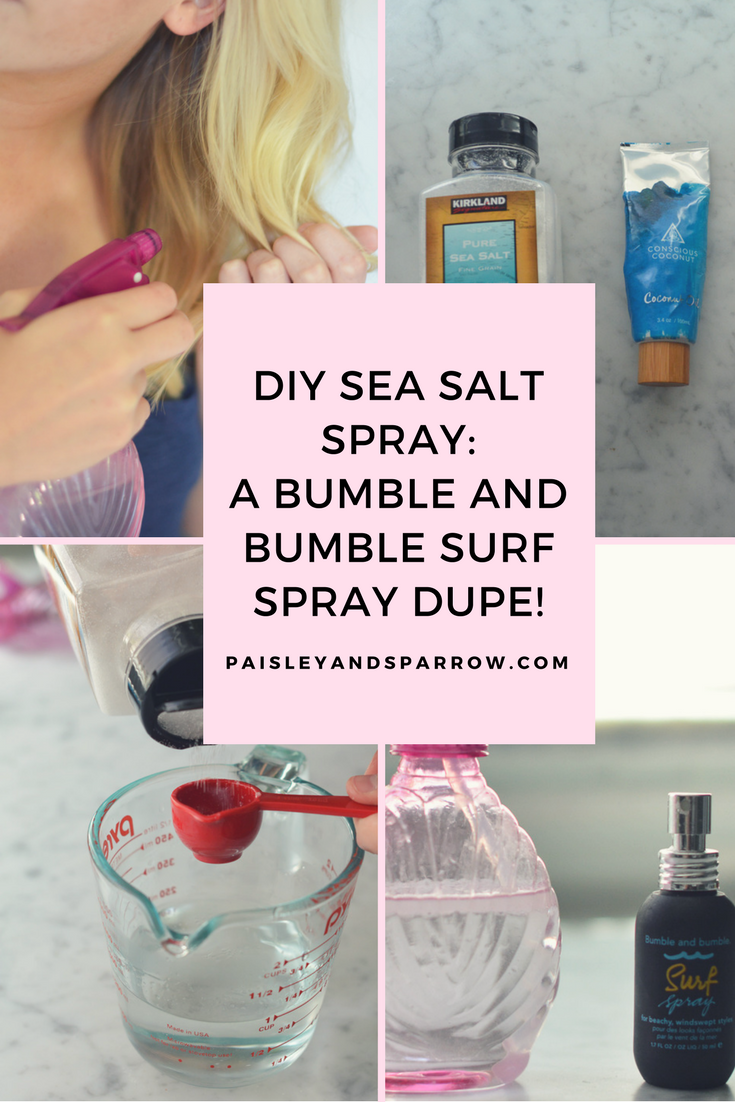 Sea salt spray is great to add some texture and volume to your hair without all the chemicals and it also makes it easier for your hair to hold waves or curls. I use this DIY sea salt spray when I want an easy, wavy style.
DIY sea salt spray:
1 tbsp. sea salt
1 tbsp. coconut oil
1 cup warmwater
spray bottle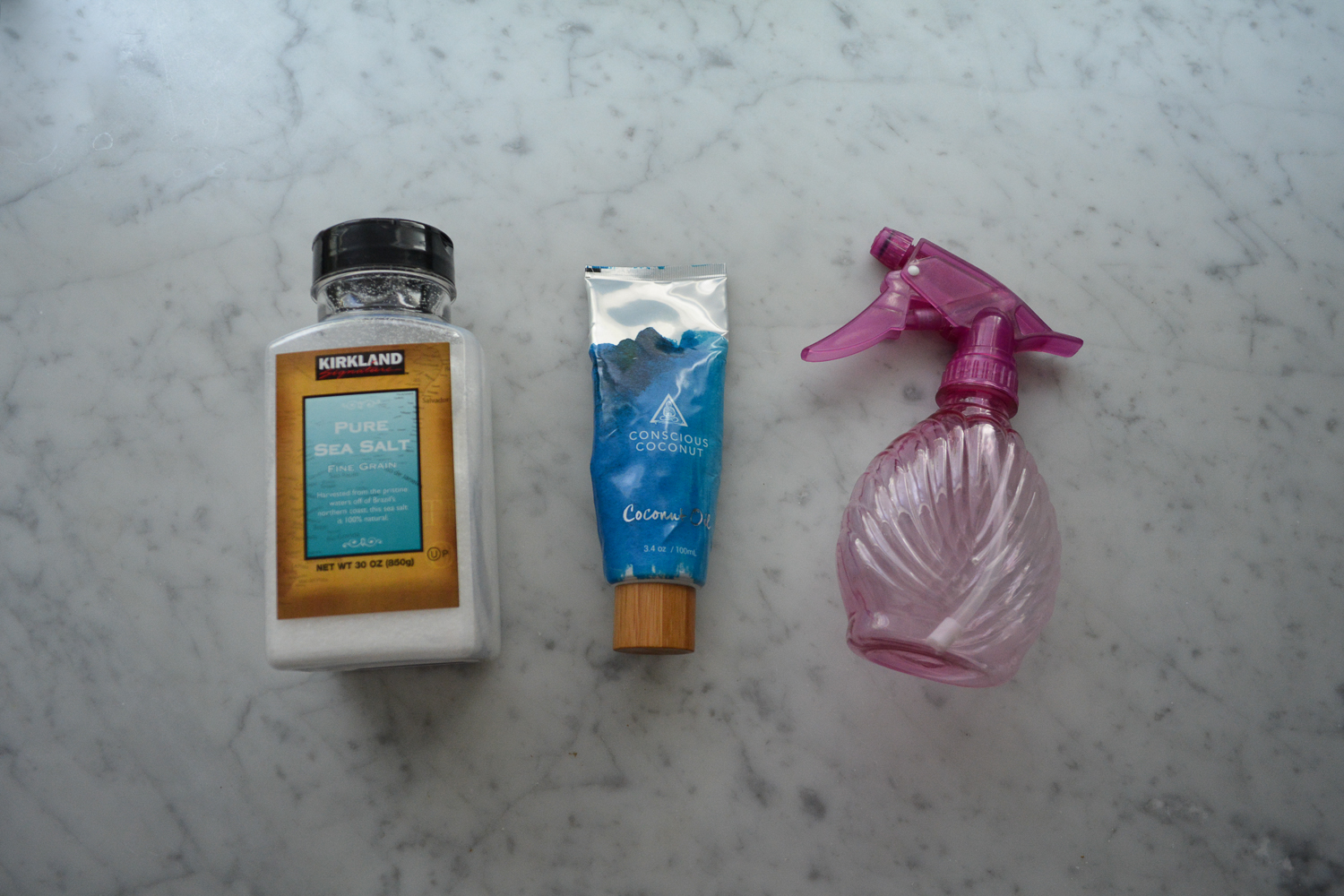 Directions for sea salt spray: 
1. Warm up 1 cup of water.
You can choose if you use a microwave or the stove but heat up 1 cup of water. This part is super easy and only takes about 2 minutes.
2. Add coconut oil and sea salt.
Add in 1 tablespoon of coconut oil and 1 tablespoon of sea salt. We stirred the ingredients together directly in the measuring cup with the water. Don't worry if it's not exactly perfect!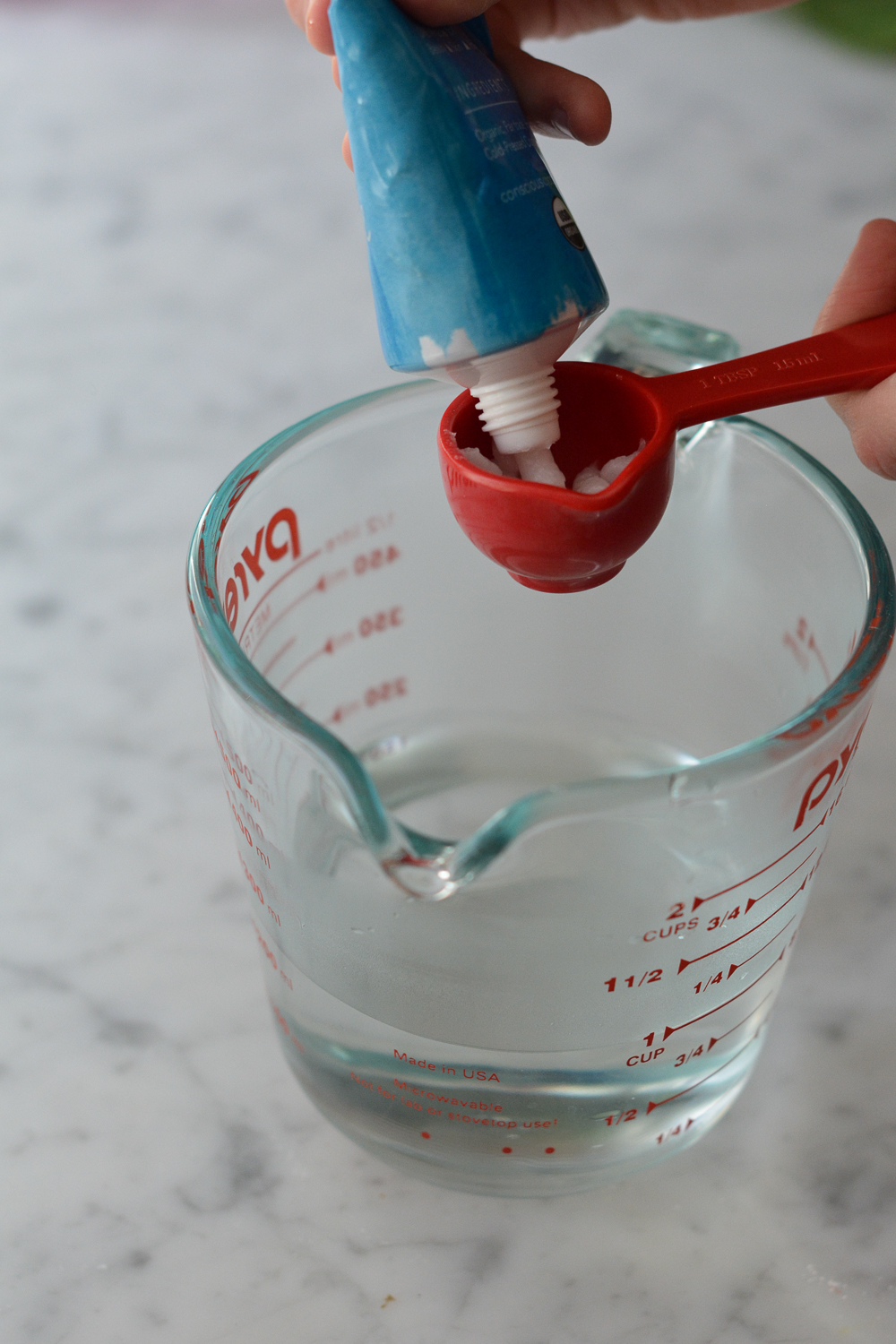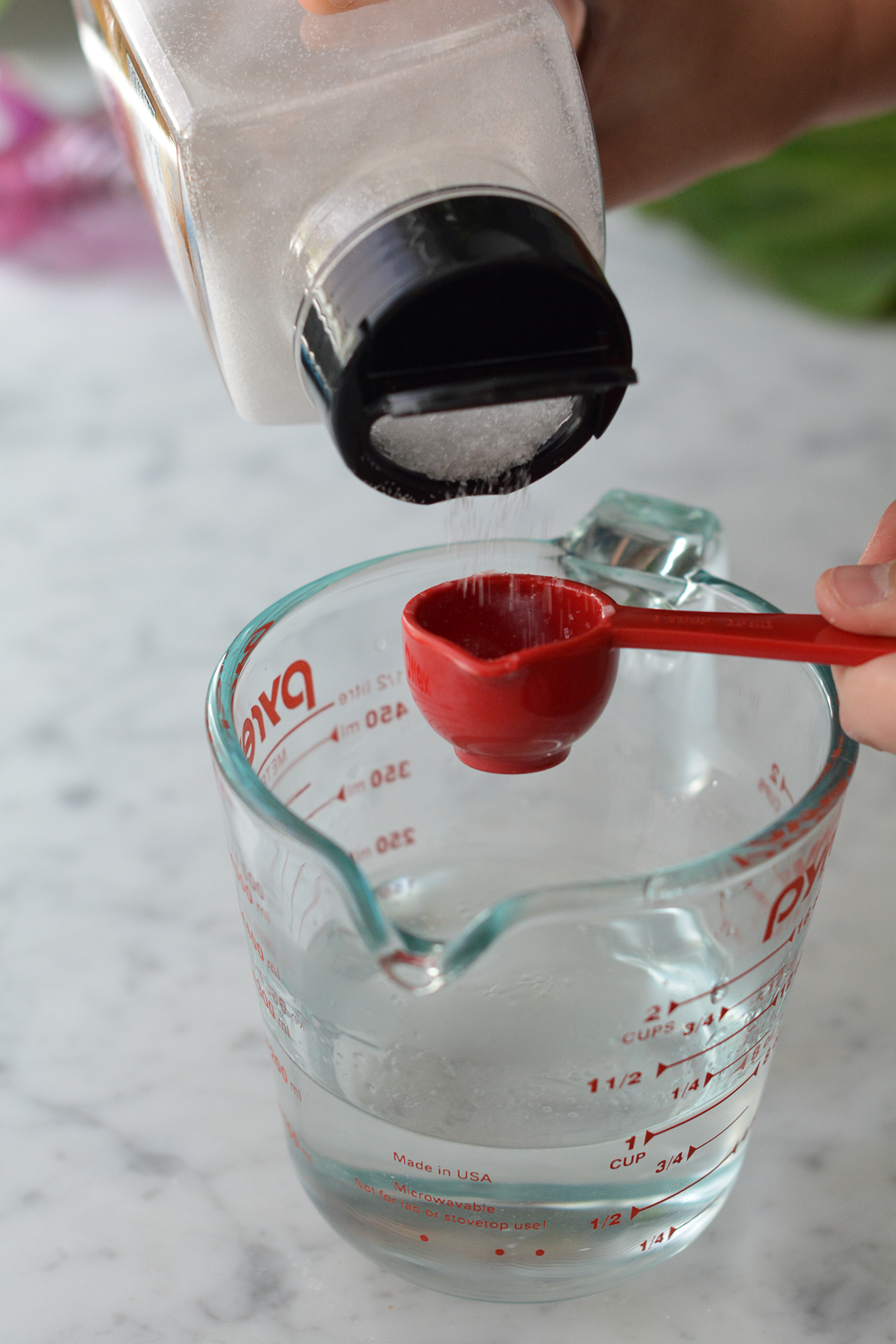 3. Pour the sea salt spray into your spray bottle.
After stirring together the ingredients, carefully pour the sea salt spray into your spray bottle and there you have it! You're done!
I use this spray on slightly damp hair and simply scrunch and spray! After my hair is somewhat dry, I sometimes curl a few pieces that didn't get as wavy as I wanted.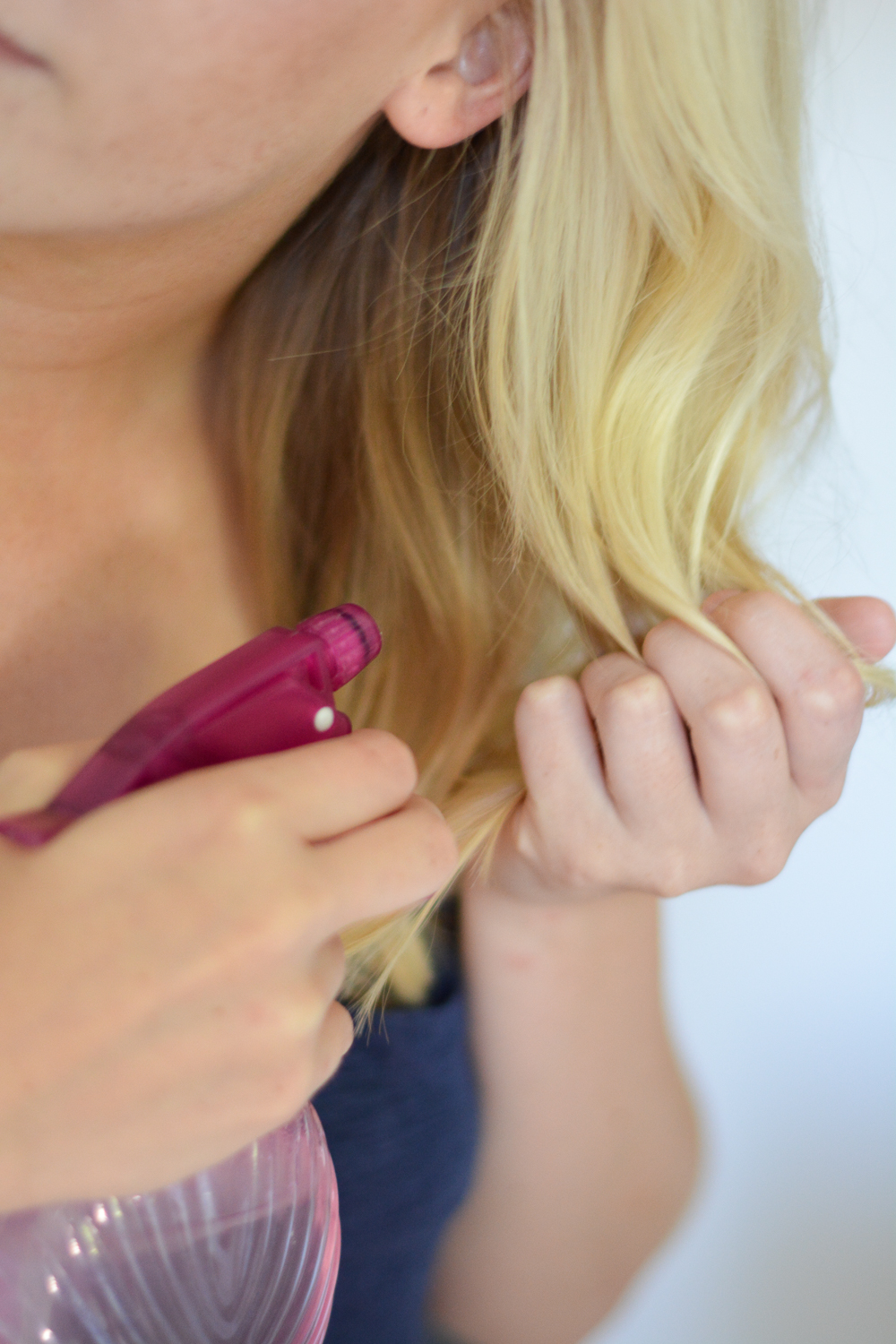 And there you have it- super easy and inexpensive sea salt spray! You definitely get more for your money in comparison to the Bumble and Bumble Surf Spray, which costs $27 for a 4 ounce bottle. This DIY sea salt spray works well with any hair type and smells amazing! Let us know what you think of it!