Hosting an ugly Christmas sweater party? Want a statement tree for your upcoming white elephant gift exchange? This DIY Balloon Garland Christmas Tree is just the thing for any type of holiday party!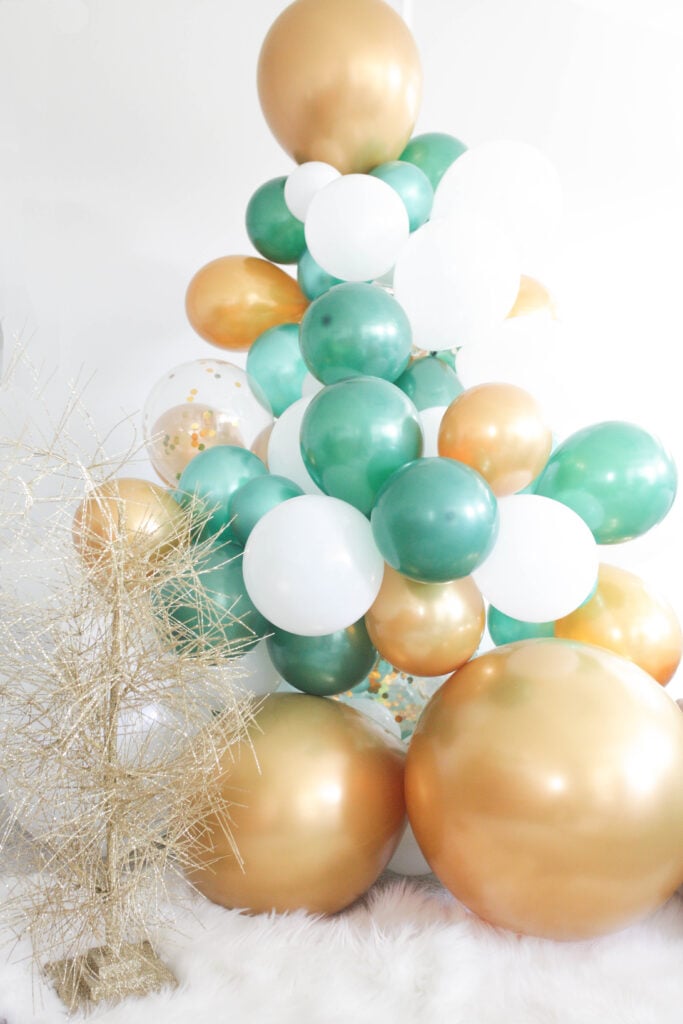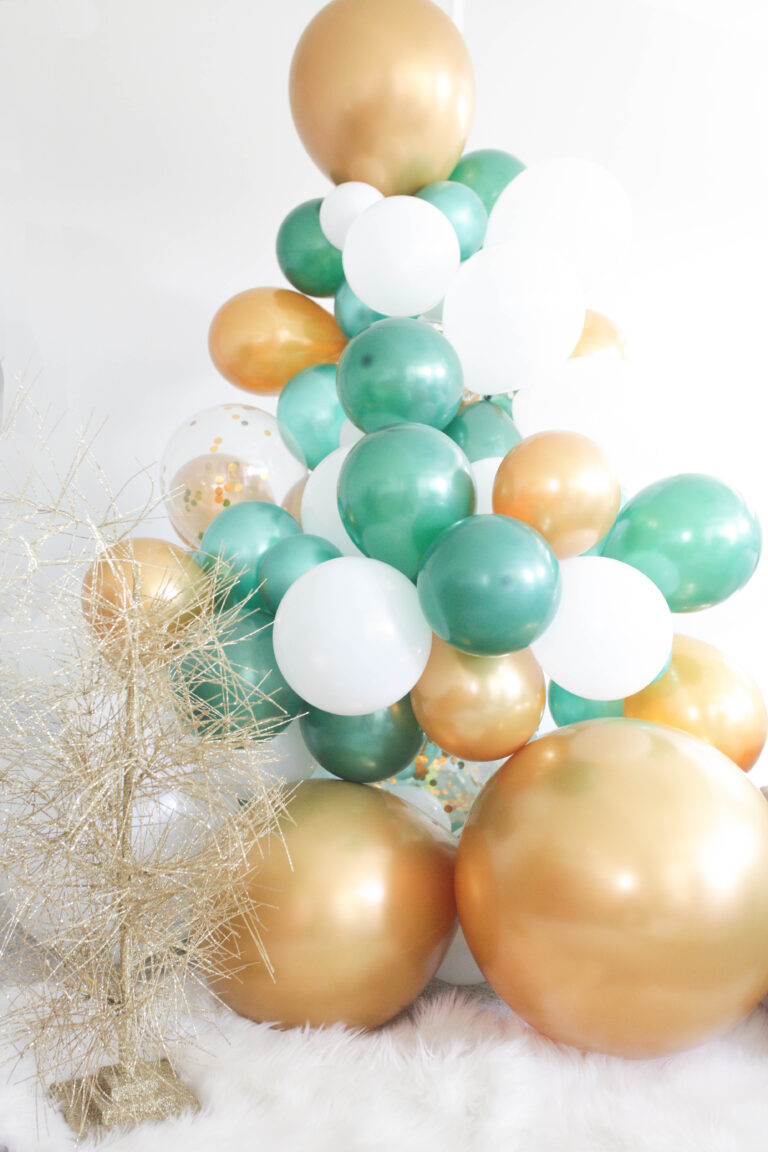 Let's be frank, this balloon garland Christmas tree won't be your Christmas tree for the entire season but it will make for quite the conversation starter for when you do make it!
And if you have any experience making a balloon garland, you'll be able to make this fun balloon Christmas tree in no time!
How to DIY Balloon Garland Christmas Tree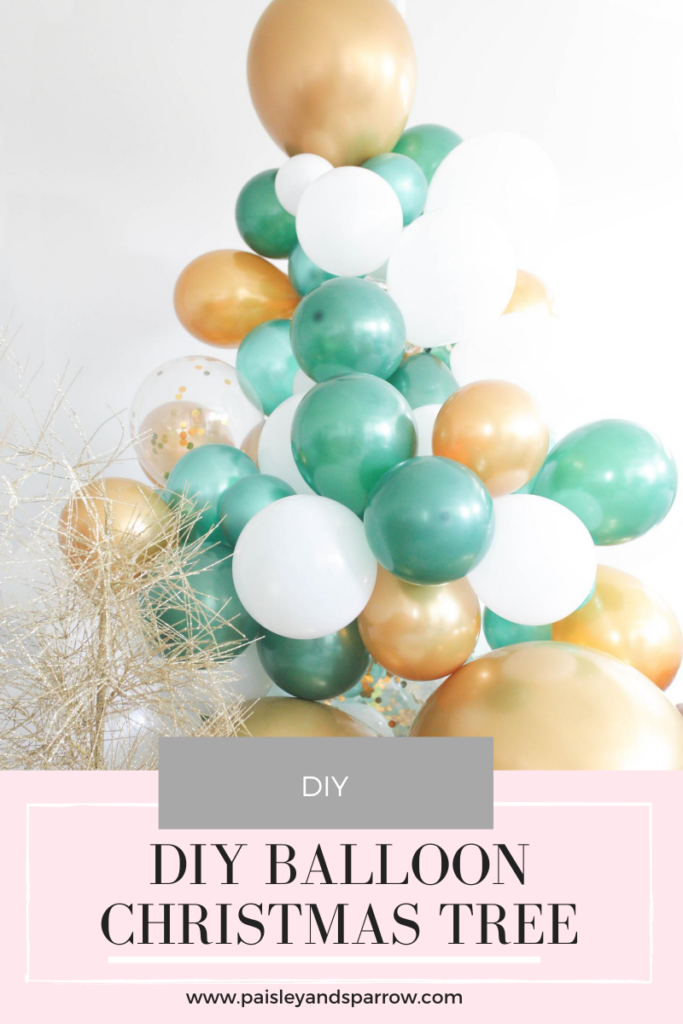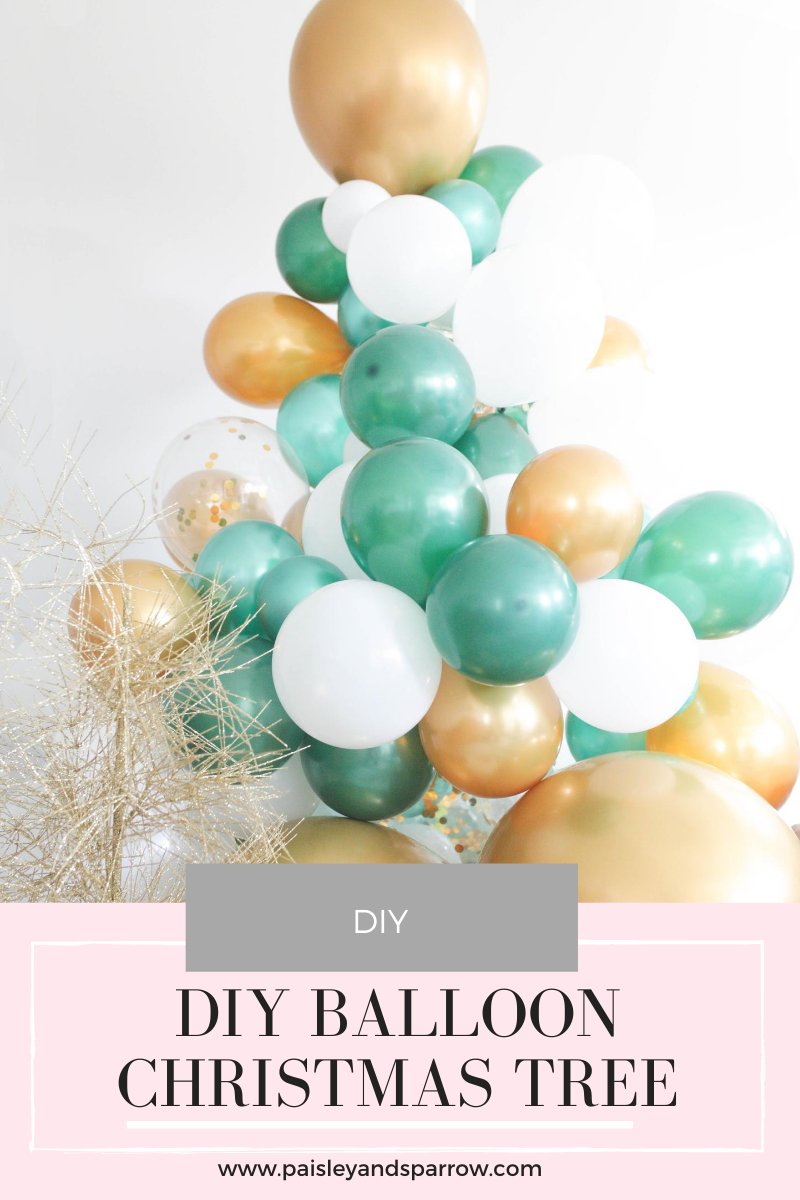 Paisley + Sparrow is a participant in the Amazon Services LLC Associates Program. This post may include affiliate links which means I may earn a small commission if you shop using the links below at no additional cost to you. Thanks so much for supporting me and this blog!
Christmas Balloon Garland Materials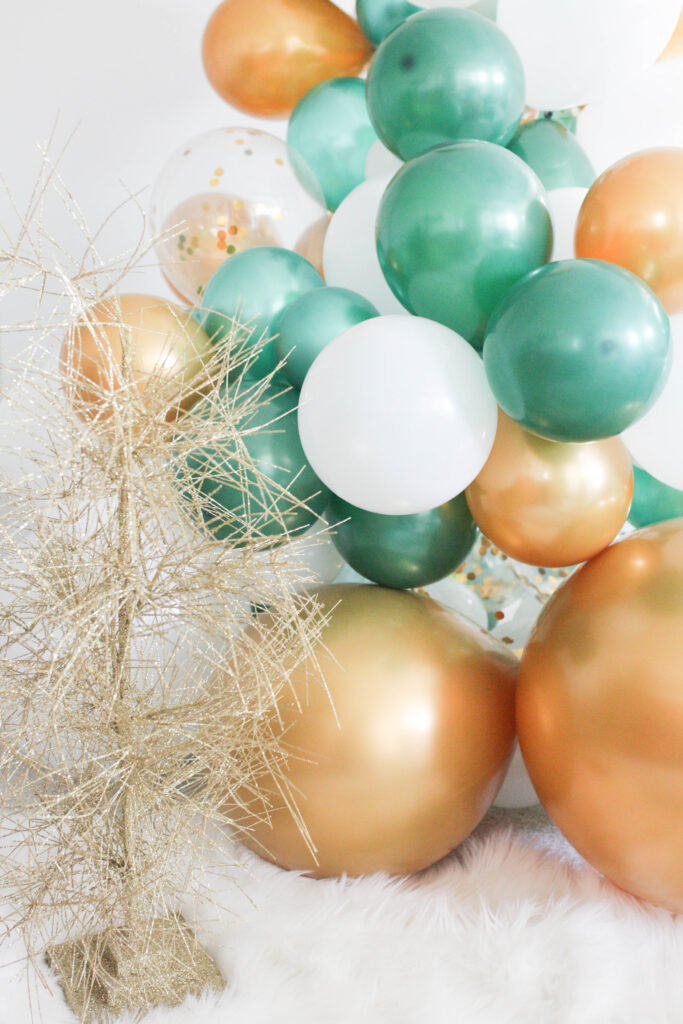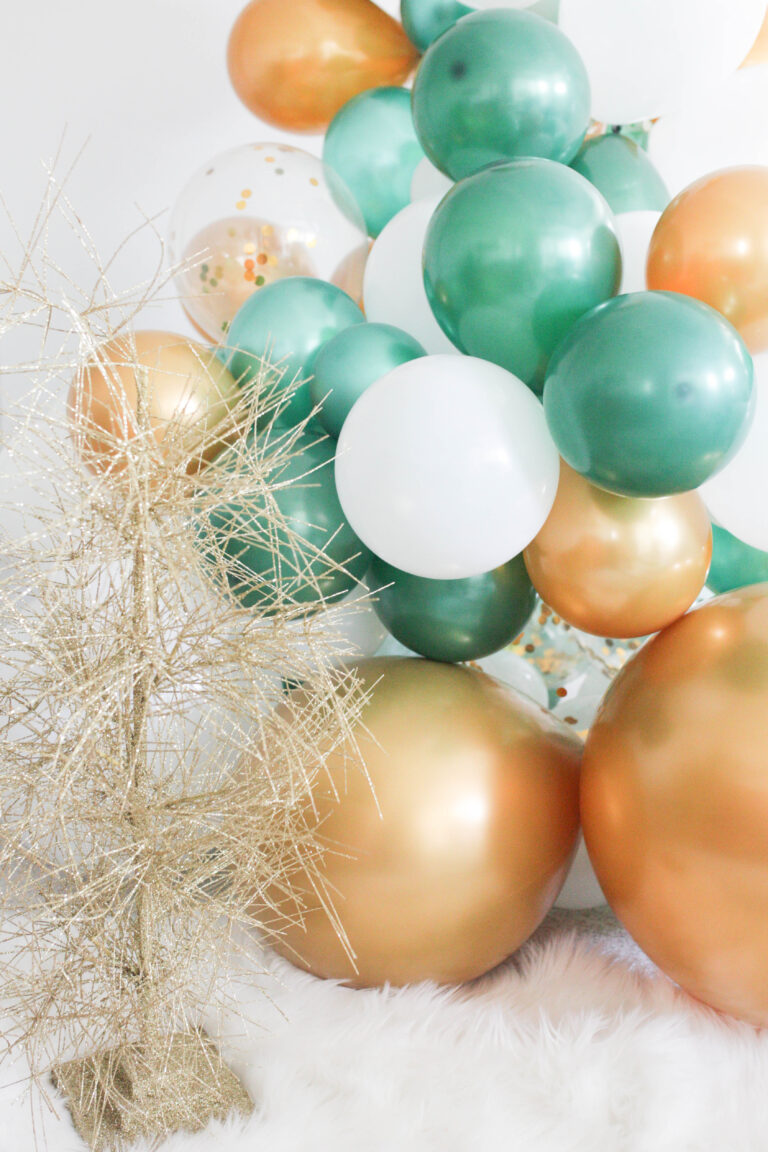 DIY Balloon Garland Christmas Tree Instructions
First up, you'll need to make a balloon garland. I used this green and gold balloon garland from Amazon (and saved the greenery for later).
I suggest putting more of the bigger balloons toward the bottom and one larger gold one toward the top (as the star, of course!).
If you're new to balloon garlands, check out this How to Make a Balloon Garland post to get step by step instructions and answer all your questions!
Next place your lamp in place. And don't forget to take the lampshade off!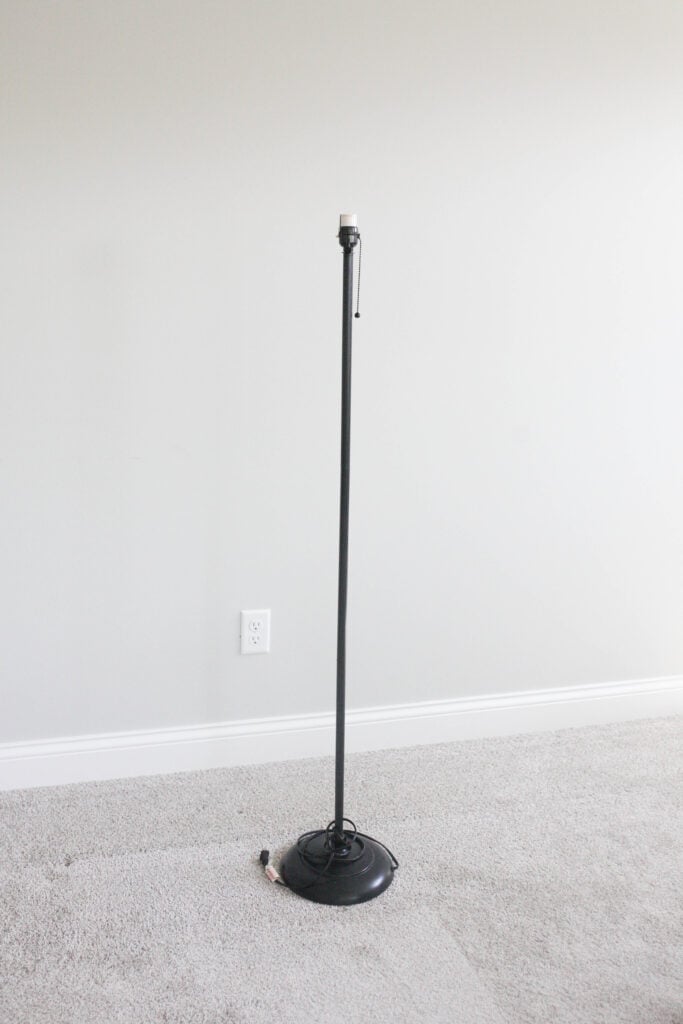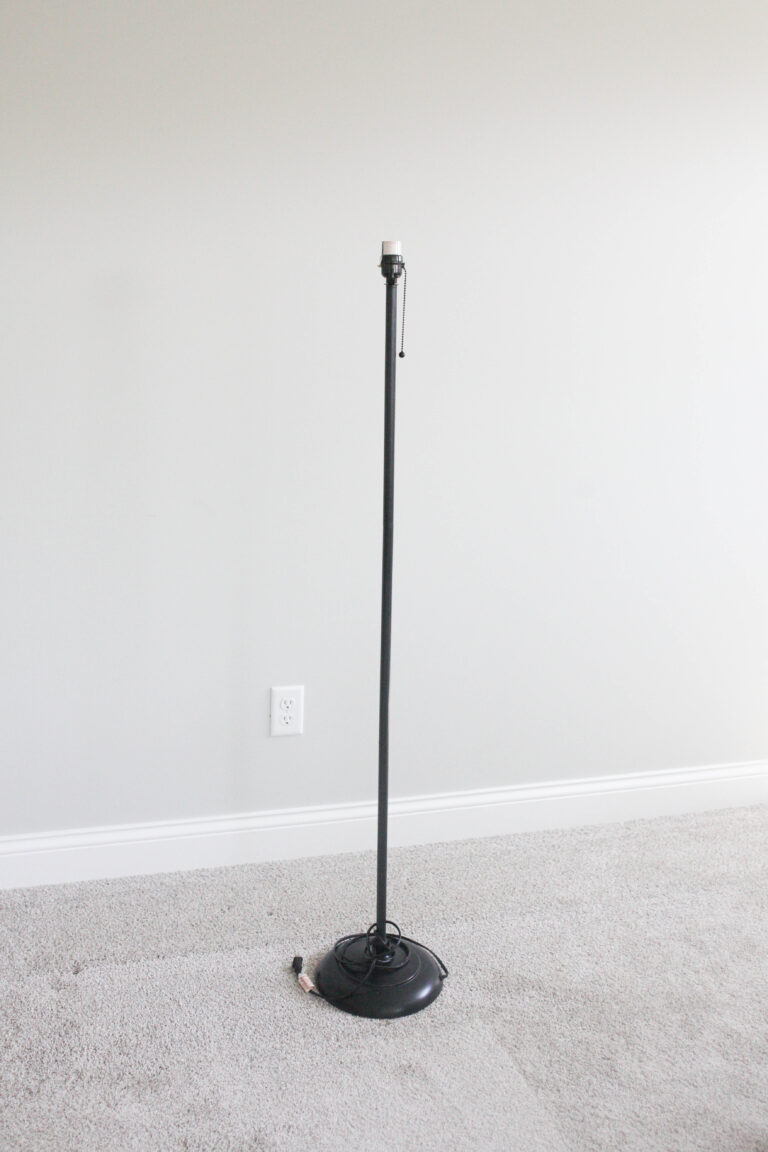 Take the bottom of your balloon garland strip, thread a piece of string through one of the bottom holes and attach it to the lamp.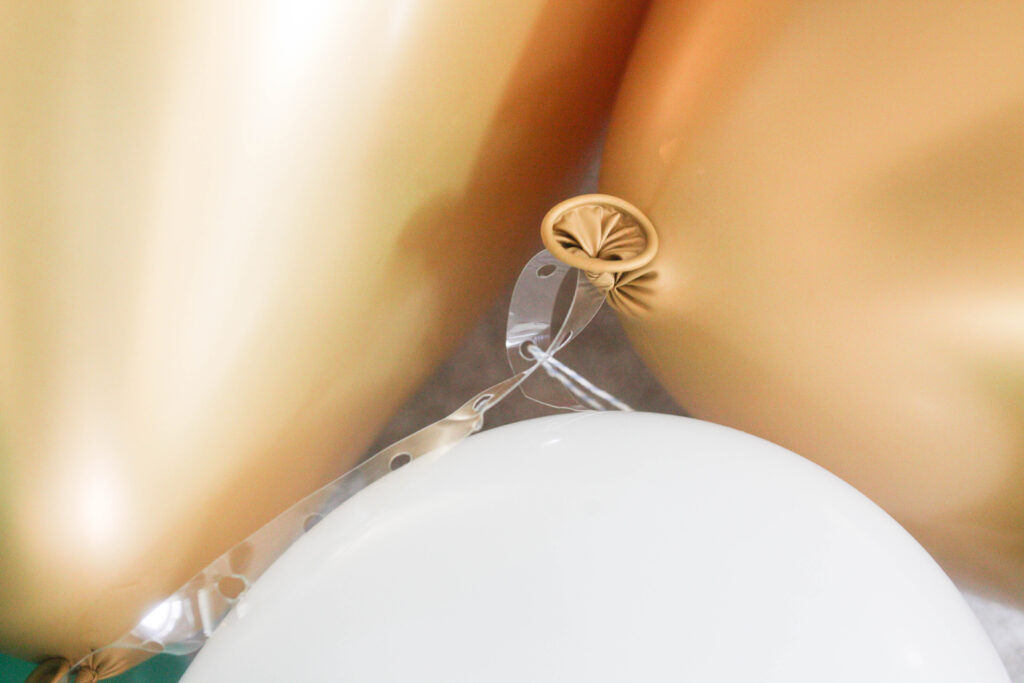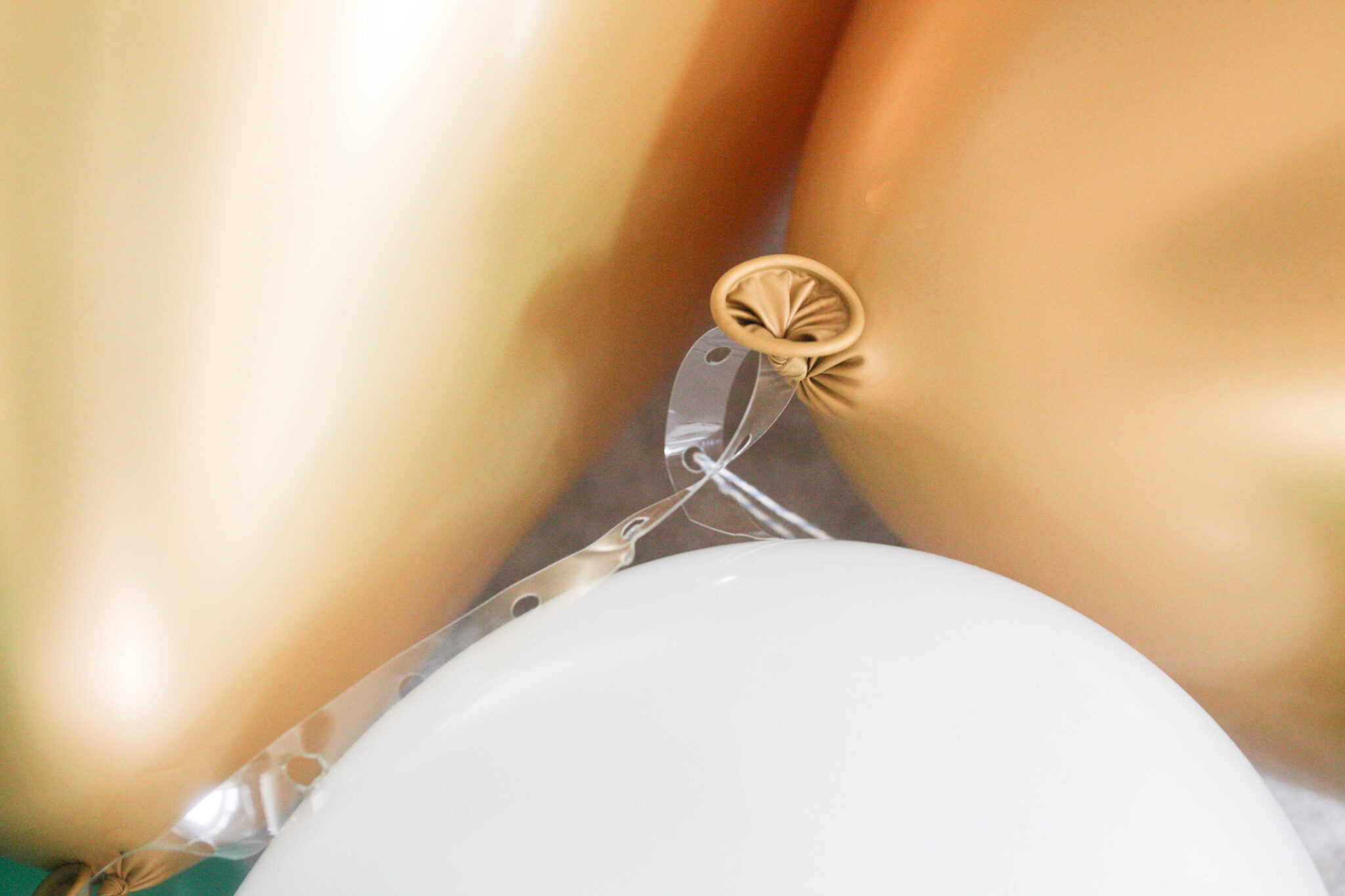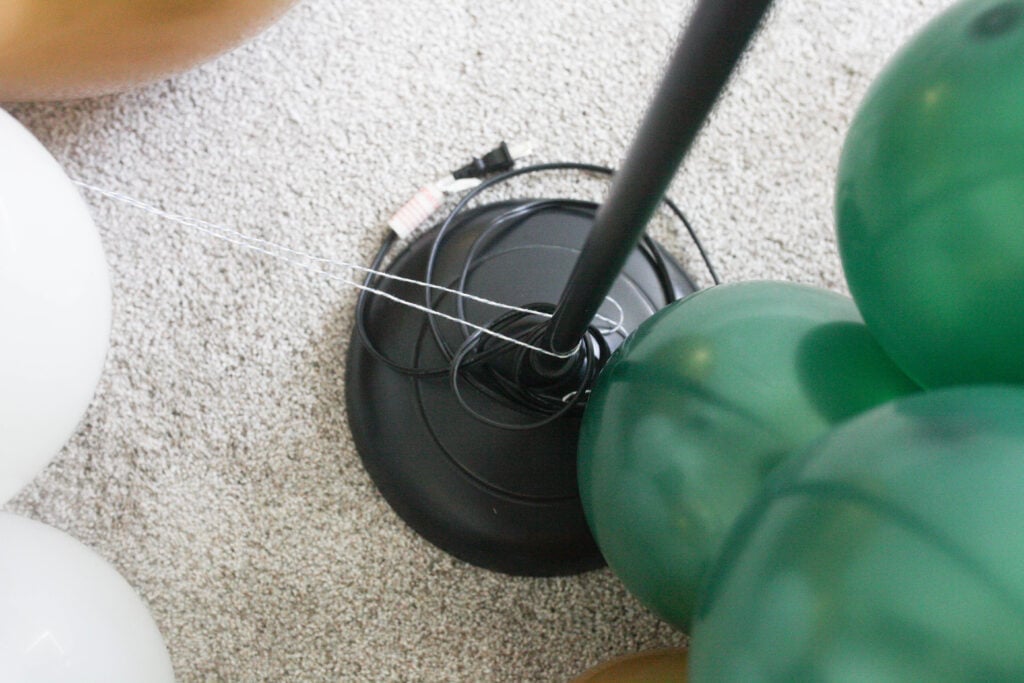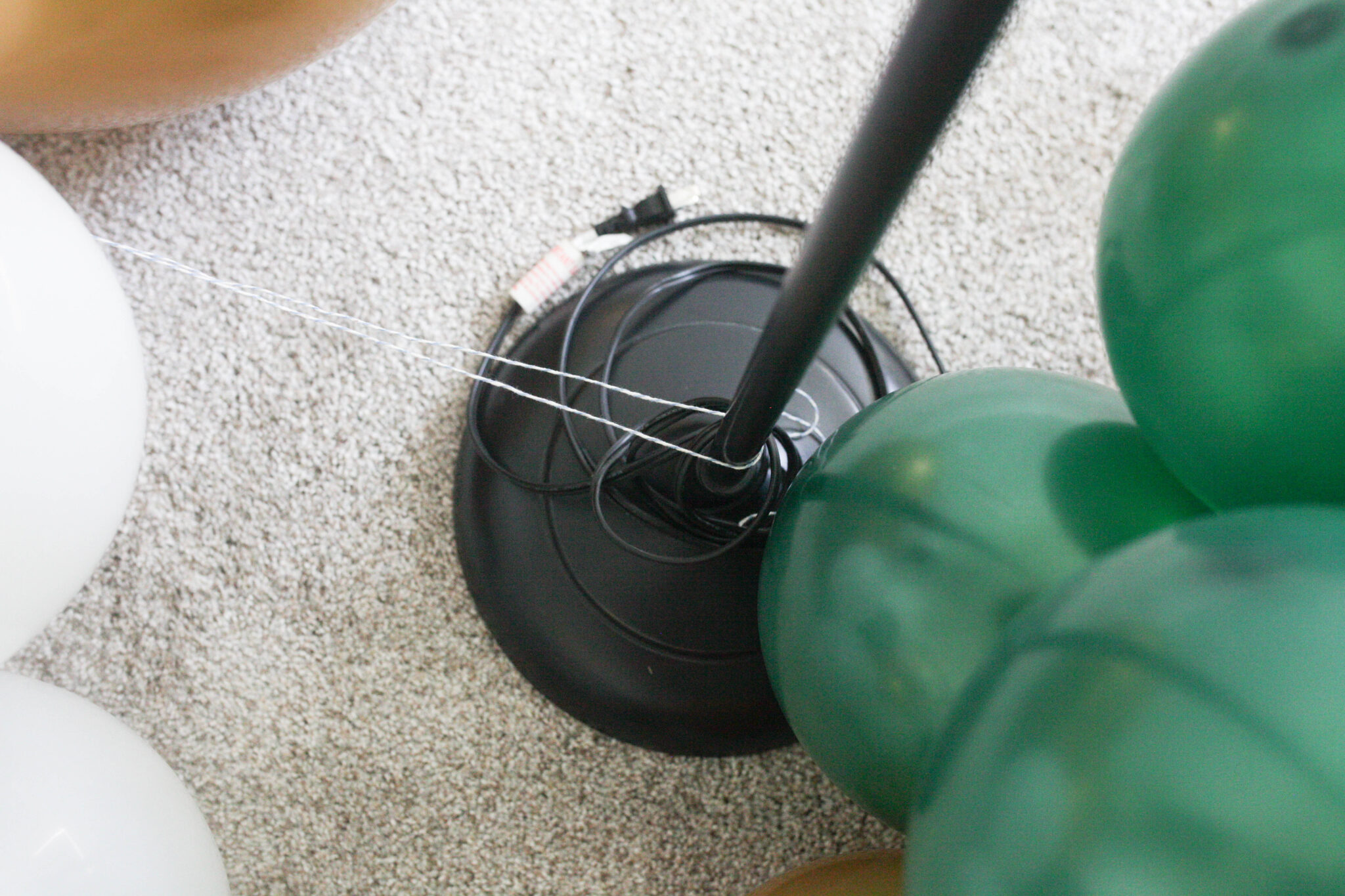 Then gently wrap the balloon garland around the lamp. Just like when you hang balloon garlands, you'll want to manipulate the balloons a bit to make it look right!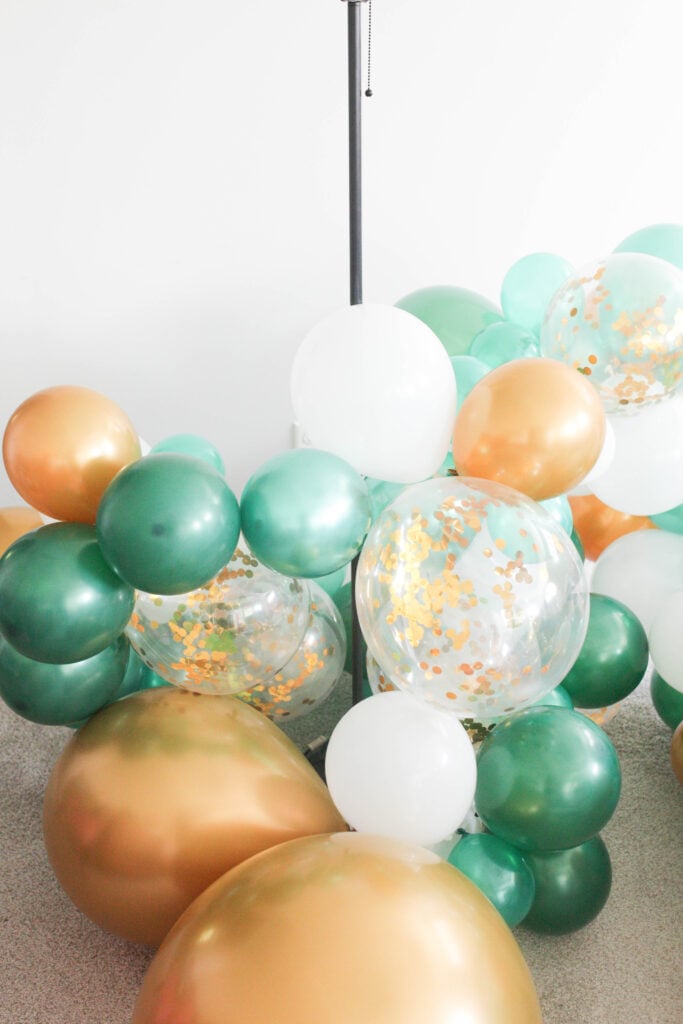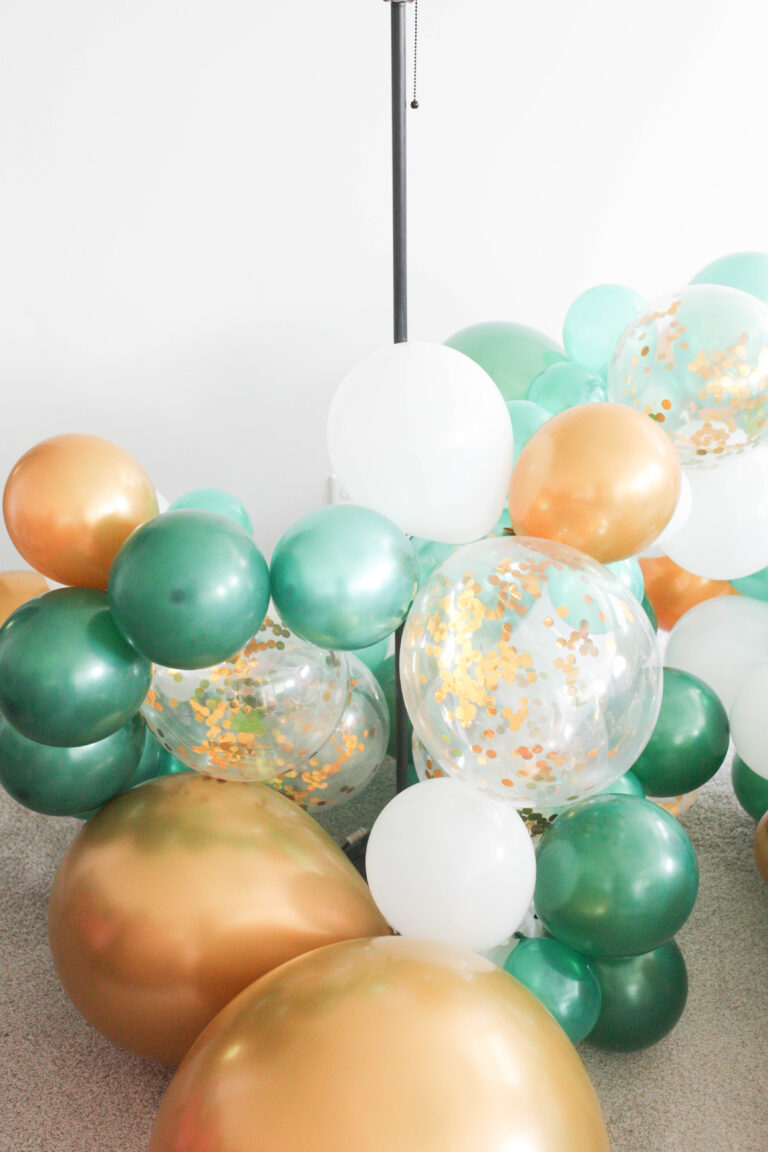 One you get it wrapped all around attach the top of the tree to the top of the lamp the same way you did with the bottom. Loop the string through the ballon tape, create a loop and attach it to the top of the lamp.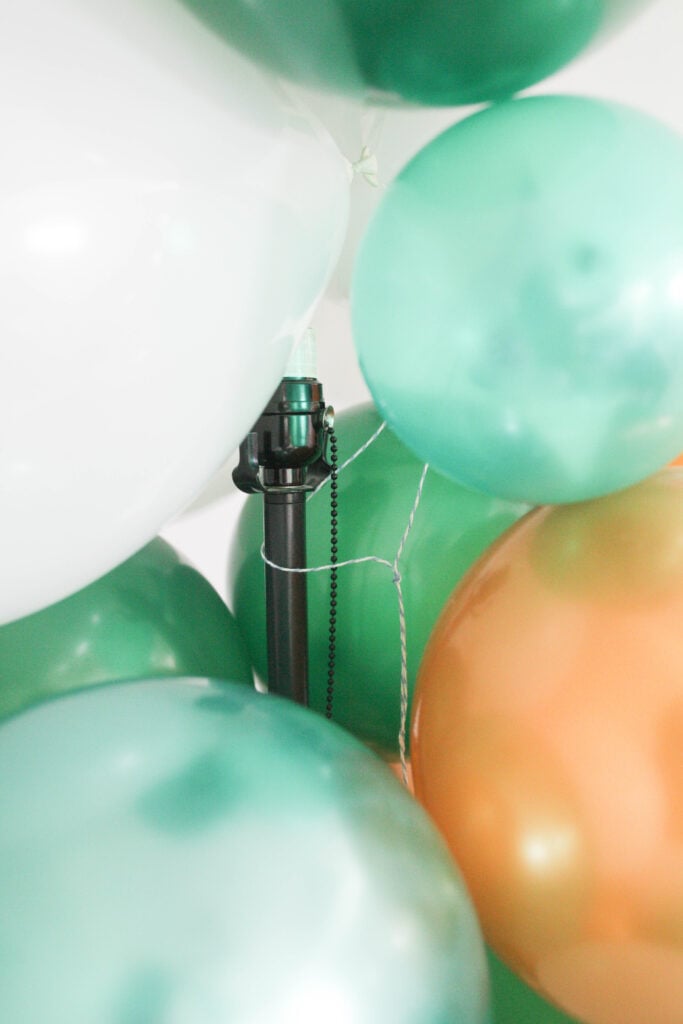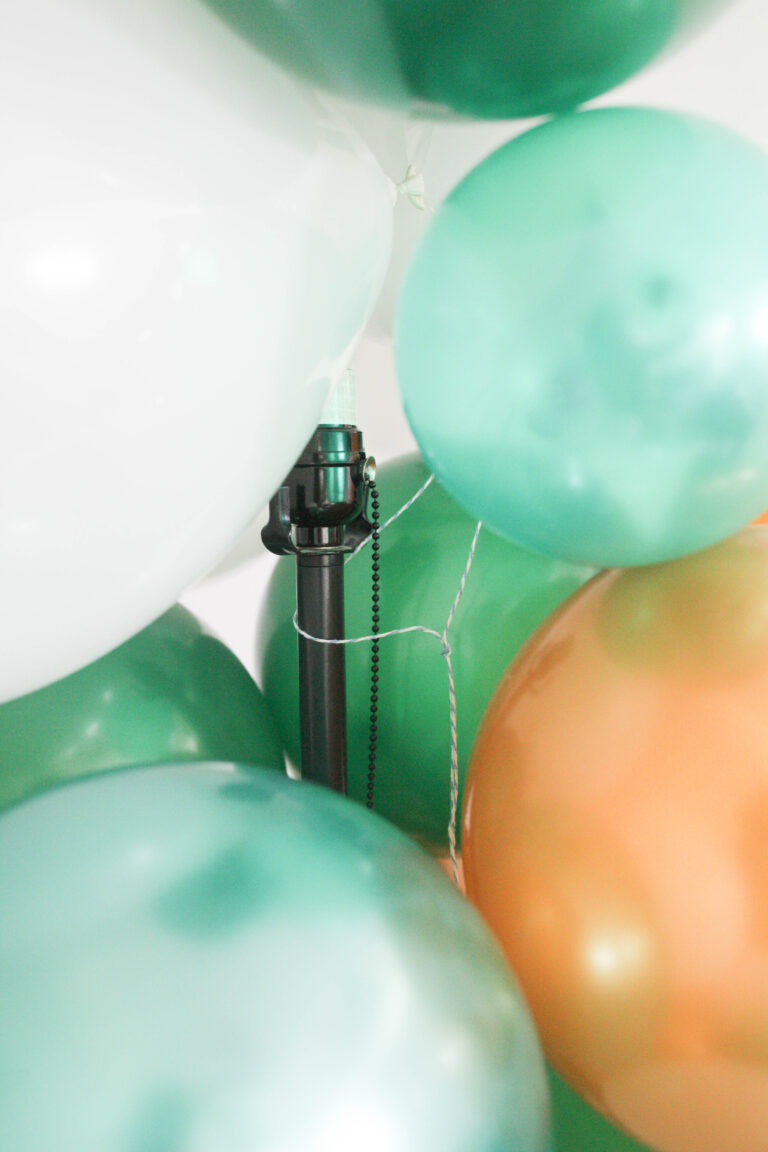 After it's all connected, you can twist and move the balloons so they form more of "tree" formation. Then add in some filler balloons using the glue dots!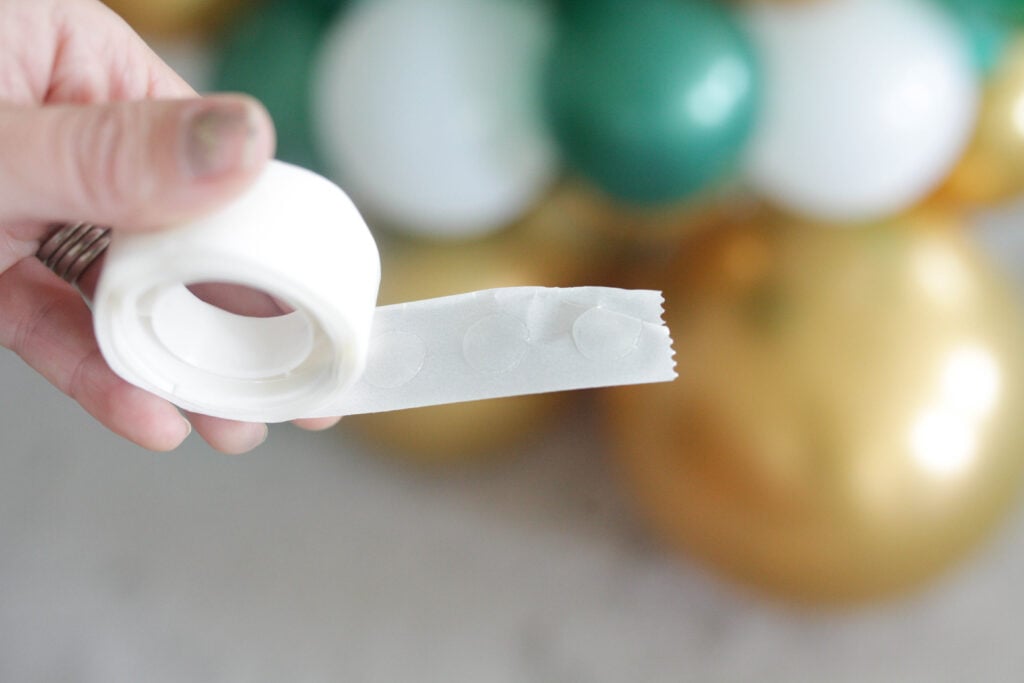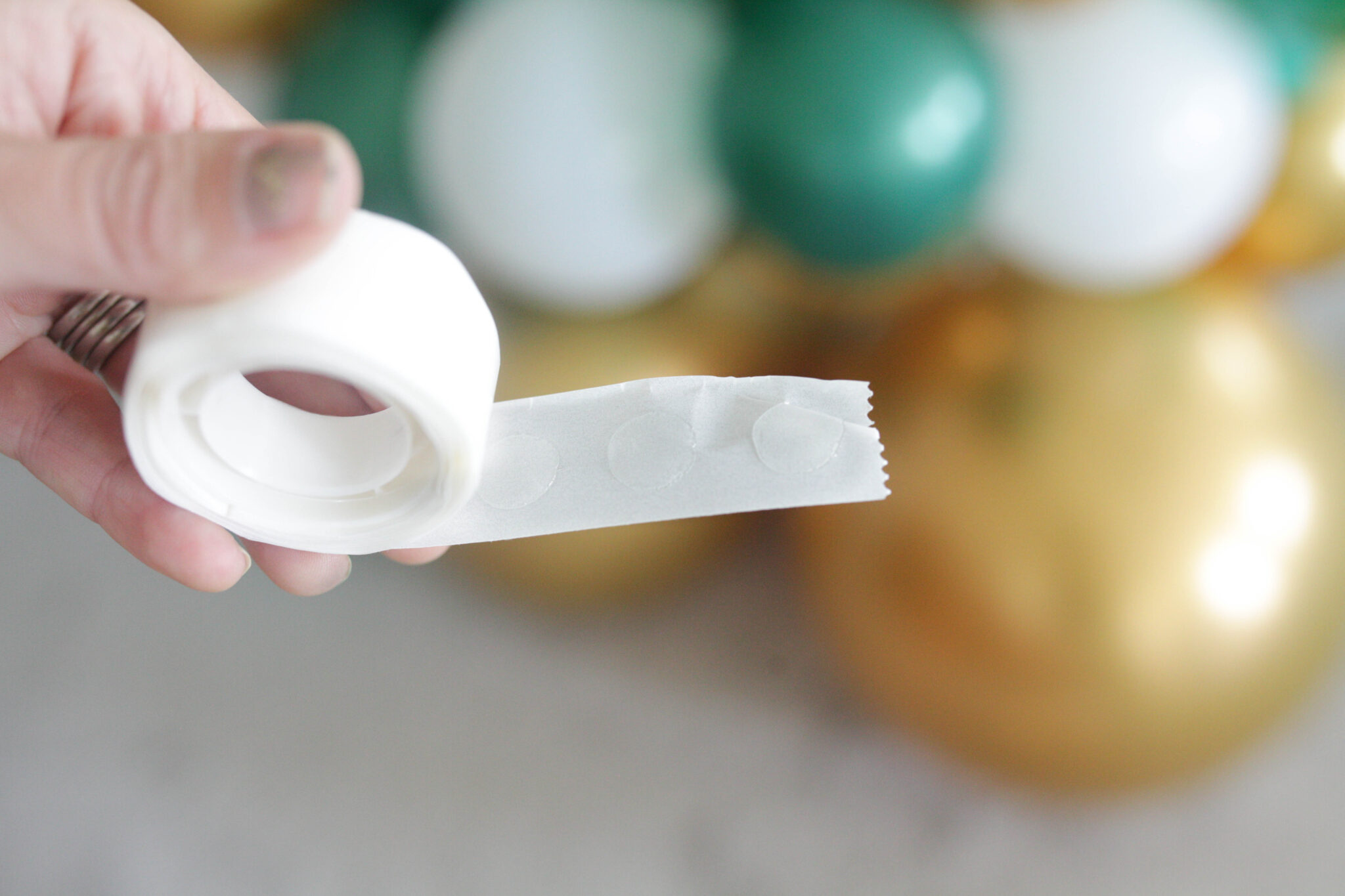 Fill out the bottom or even out sides with these balloons. You can also add a few to hide the lamp if you need to!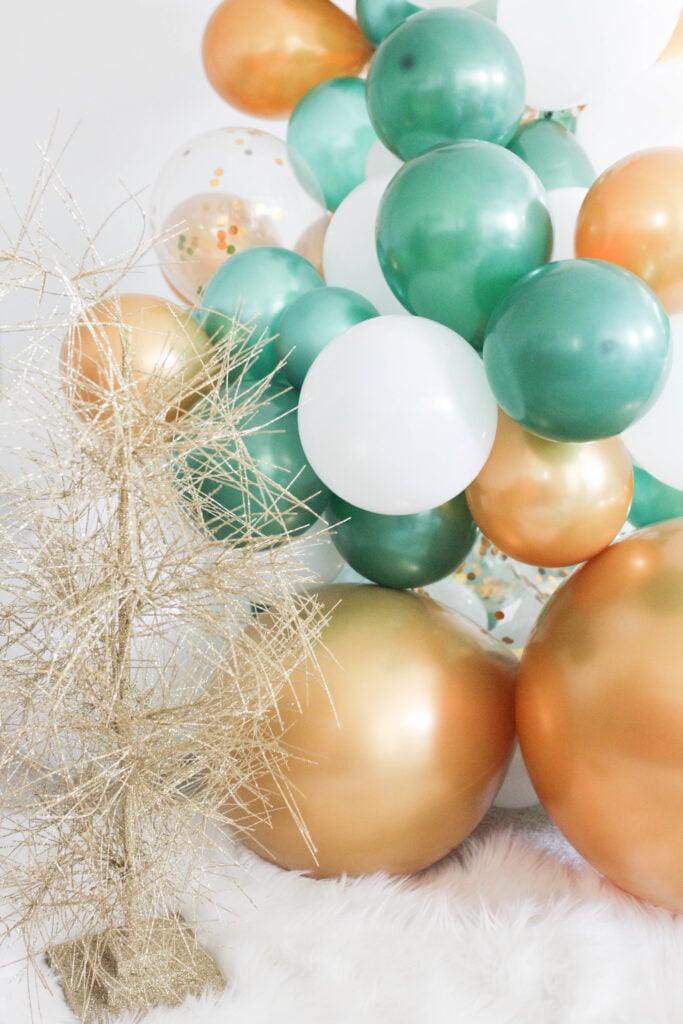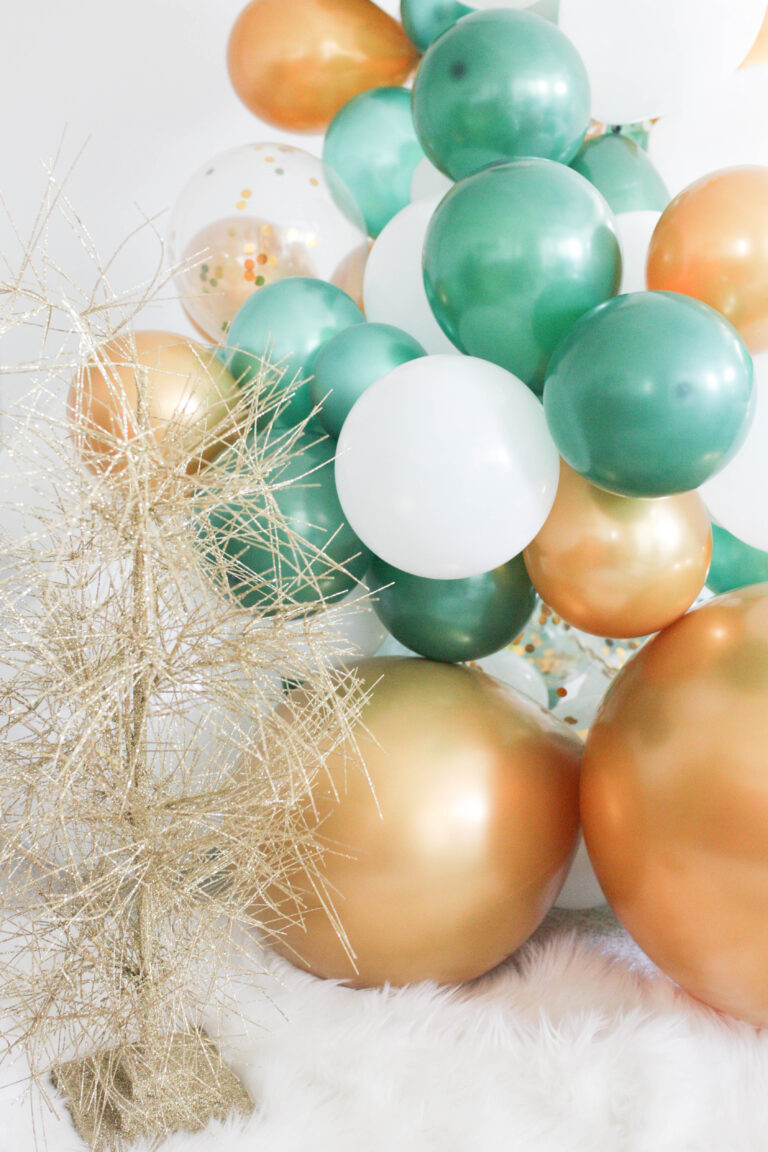 Then add some simple sheepskin rugs, a glitter tree and some wrapped gifts by your Balloon Garland Christmas Tree and you're ready for the party to begin!
Want more Christmas fun? Check out how to style up your home with these adorable bottle brush Christmas trees!