No matter what job you do, it's probably safe to say that you value being comfortable while at work. Unfortunately, when it comes to women's shoes, it can sometimes be difficult to find a shoe that you can truly say is comfortable.
Many times, women's shoes look professional but leave us with sore feet or blisters where you're dying to kick your shoes off as soon as you get home.
However, there are comfy and supportive shoes in all different types of styles for all kinds of careers. You won't have to make fashion sacrifices to make your feet happy. Turns out it's possible to have stylish shoes that are also comfortable!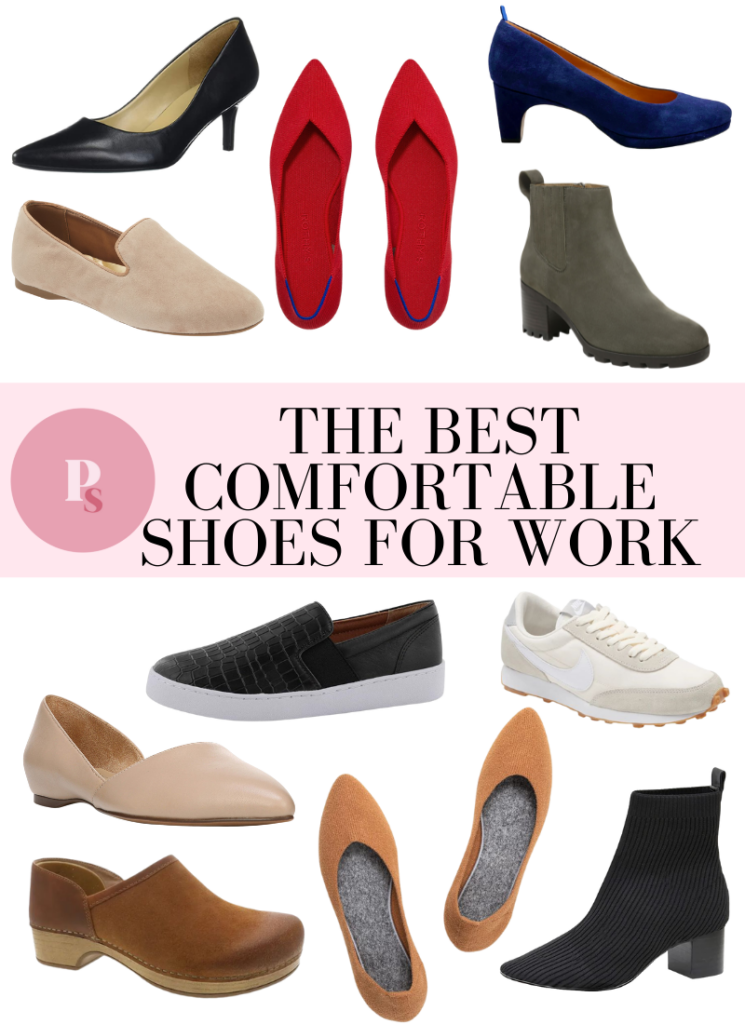 Finding the Right Shoes for You
It's important to have comfortable work shoes, especially if you work a job where you're on your feet all day or if you walk or stand on your commute. Wearing the wrong type of shoe can lead to foot pain, back pain, and stress.
Those factors can even lead to lower productivity! Unsupportive shoes can be bad for your whole body, so it's crucial that you find supportive and comfortable shoes for your workdays.
Finding the best shoes for you can be overwhelming! After all, there are lots of different types of shoes on the market. How can you decide which is best option for you?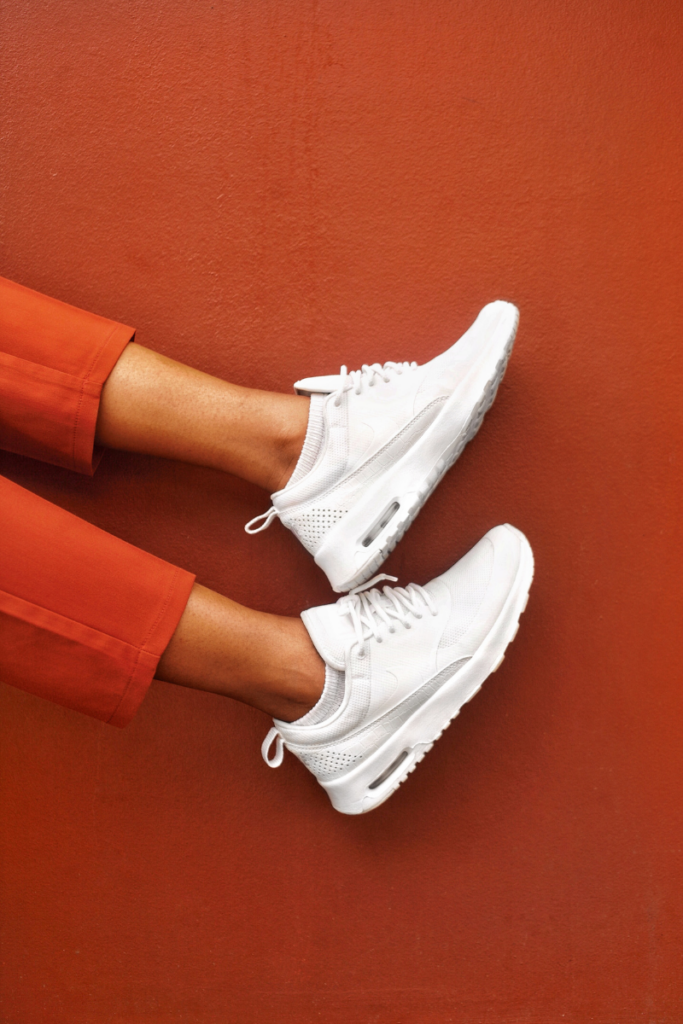 What Makes a Comfortable Shoe
Comfort should be your biggest priority. Look for a shoe that has padding and will fit your foot properly.
You don't want to go with a shoe that's too big or will take a long time to fully break in. Shoes with built-in arch support, cushioning footbeds, and low heels are going to be your best bet when it comes to comfort.
You also want to pick a type of shoe that you know you'll find comfortable. If you know you have a hard time walking in heels, you'll want to find something that's flat and doesn't require balance.
If you do want or need to wear heels but are worried about comfort, opt for a wider chunkier heel rather than stilettos or kitten heels.
What Kind of Job Do You Have?
Next, consider your job. Some jobs may have specific dress codes, so you may be more limited on styles. But no reason to fear! There are still plenty of professional looking shoes that still have an emphasis on comfort and support.
If you work in a restaurant, you may want a shoe that is easy to clean and slip-resistant, while also supporting you while you're constantly walking around. For those whose job revolves around the construction or factory world, consider getting a shoe with a steel toe for more protection from objects.
Teachers, nurses and other people who are always on their feet will definitely want to get a shoe that has lots of cushioning. Your job alone may help you narrow down your search on the type of shoe you'll want.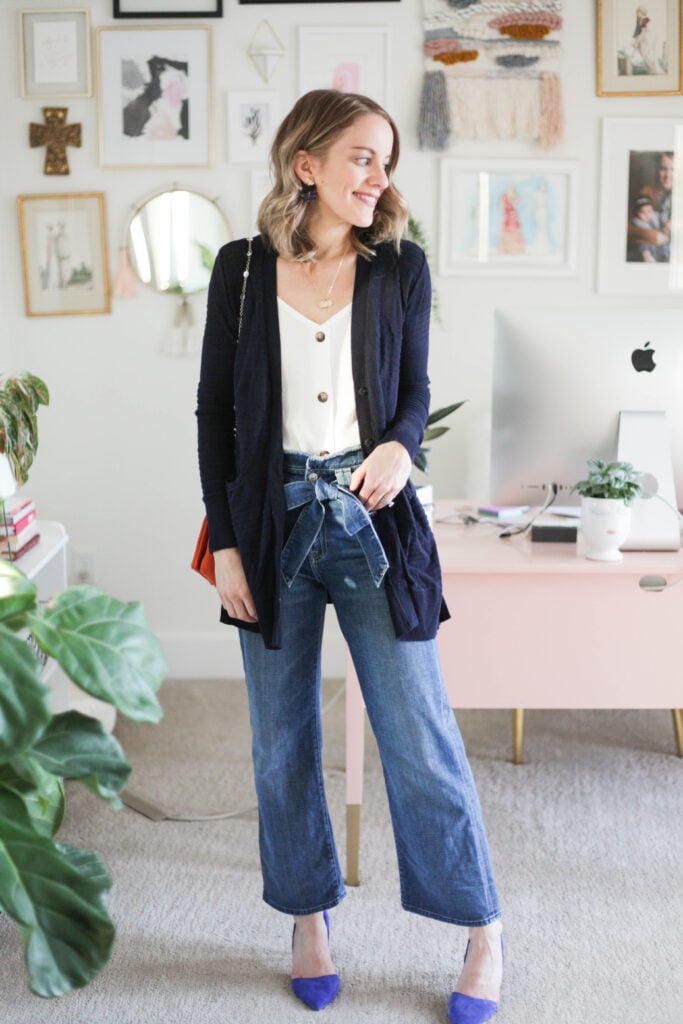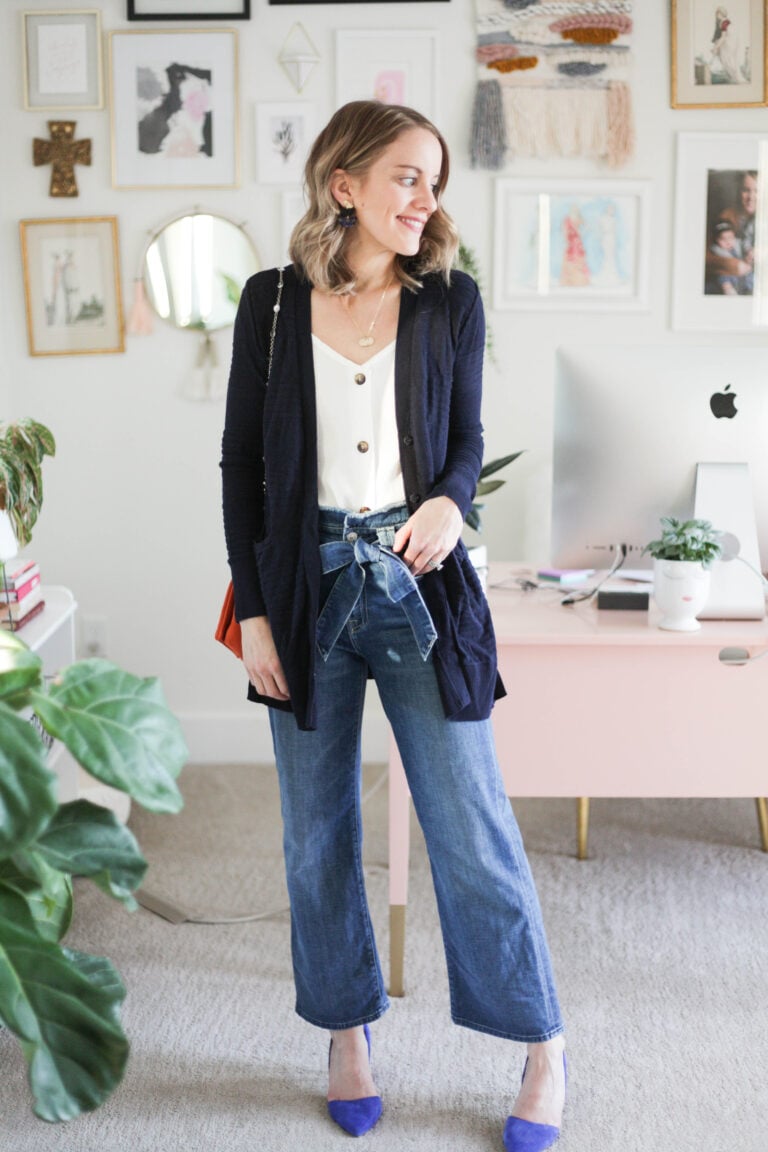 Lastly, consider your daily tasks at work. Do you need a shoe that's very durable? What about good ventilation? Do you need something that's heavy duty or more lightweight and casual? Take all these factors into consideration when making your decision.
There truly is a comfortable shoe out there that meets all of your requirements. From professional to casual to heels to sneakers, here are 37 of the best work shoes for women to help you find your new favorite shoe.
And if you don't love any of these styles, try brands like Naturalizer, Clarks, and Dr Scholl's because they have tons of options!
37 Best Work Shoes to Keep You Comfortable
This post contains affiliate links.
Heels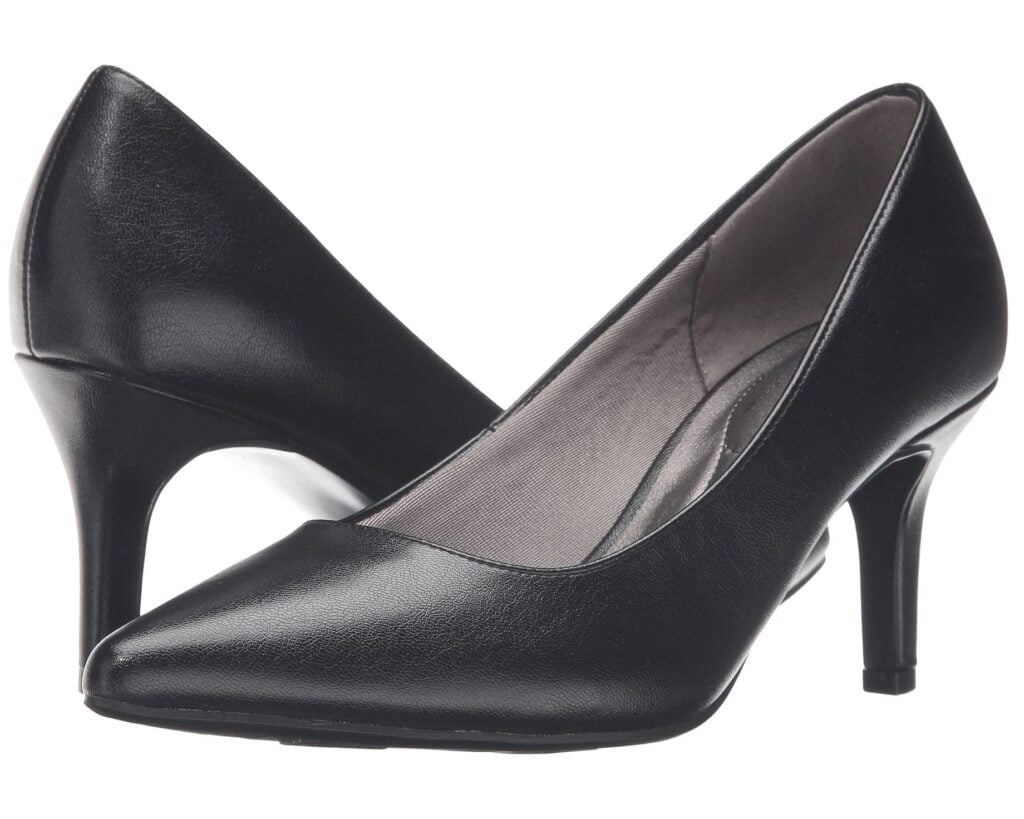 So you want to wear high heels, but you want to be comfortable? Sounds impossible, right? Not with these shoes! These have a SoftSystem footbed for comfort all day and a sculpted and wrapped heel.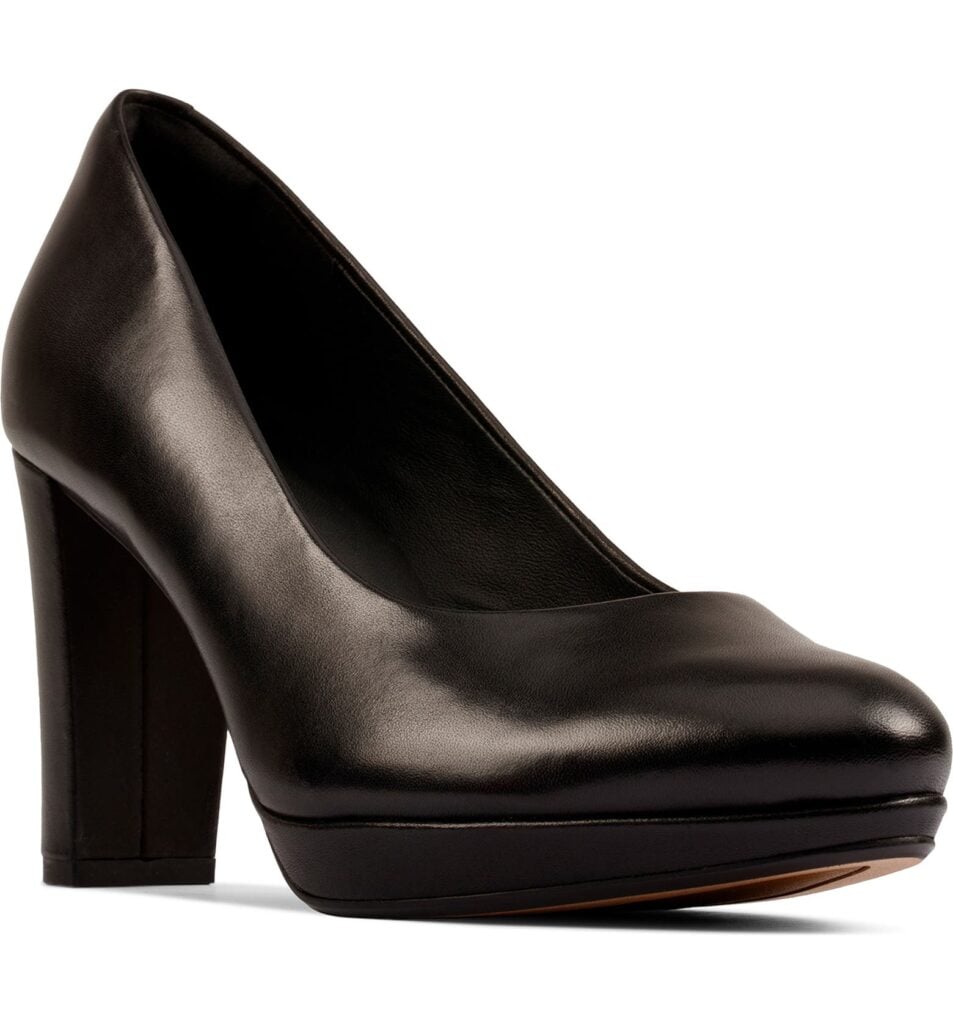 Yes, heels can be comfortable! These are designed with cushioning technology to create a comfortable fit. Since it has block heels, that also makes them more comfortable to walk and stand in. No need to ever be uncomfortable in heels again!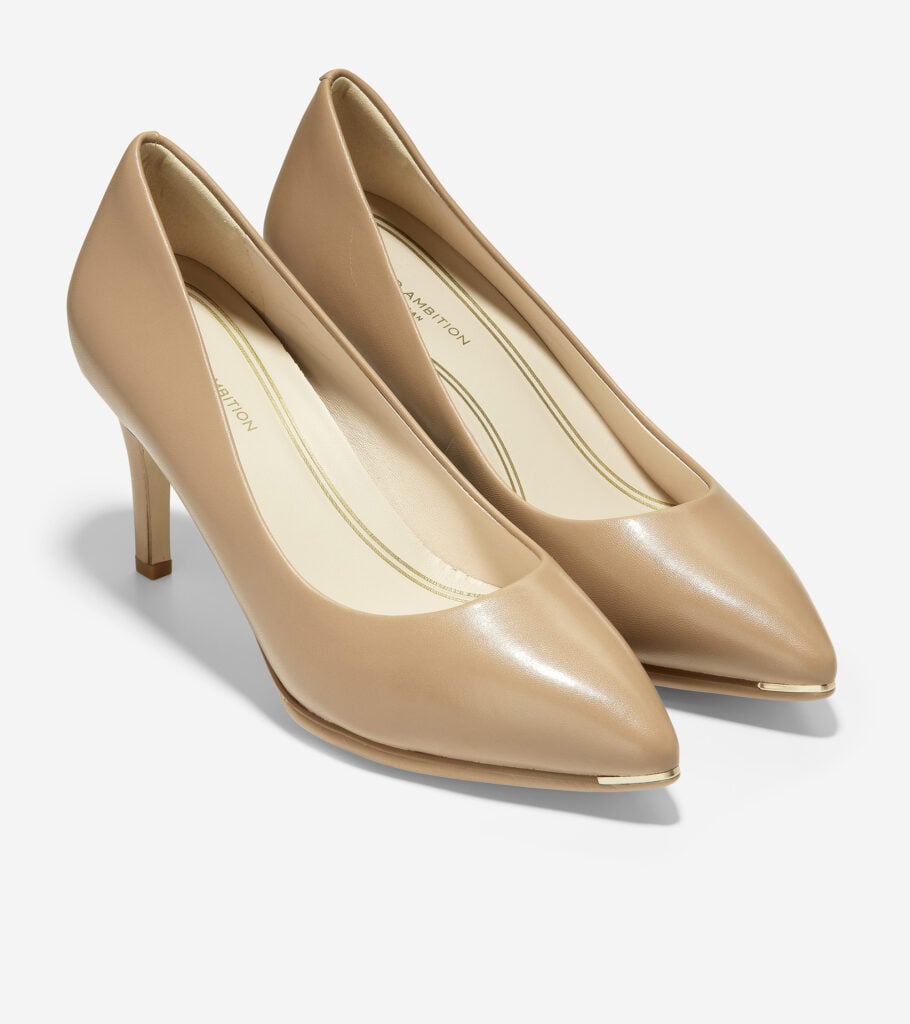 Cole Haan designed these gorgeous 3-inch heels to make you feel confident and comfortable all day at work. They're lightweight and have soles with good traction. The footbed is contoured to your foot to be supportive and comfortable.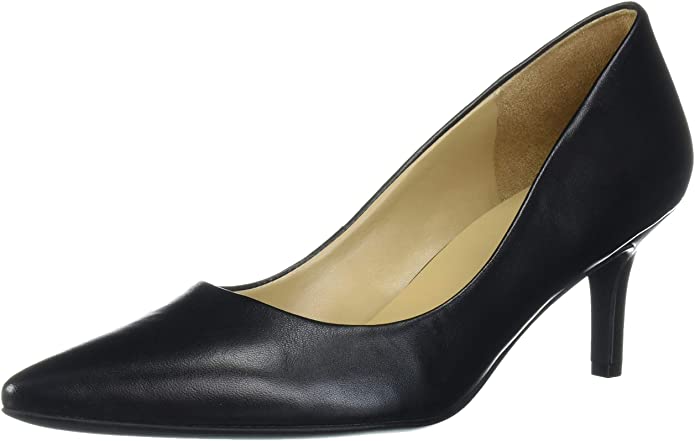 Naturalizer knows how to make comfortable shoes, even heels. This pump is lightweight with a flexible sole. The insole is cushioned and the linings are breathable so your feet can feel good all day.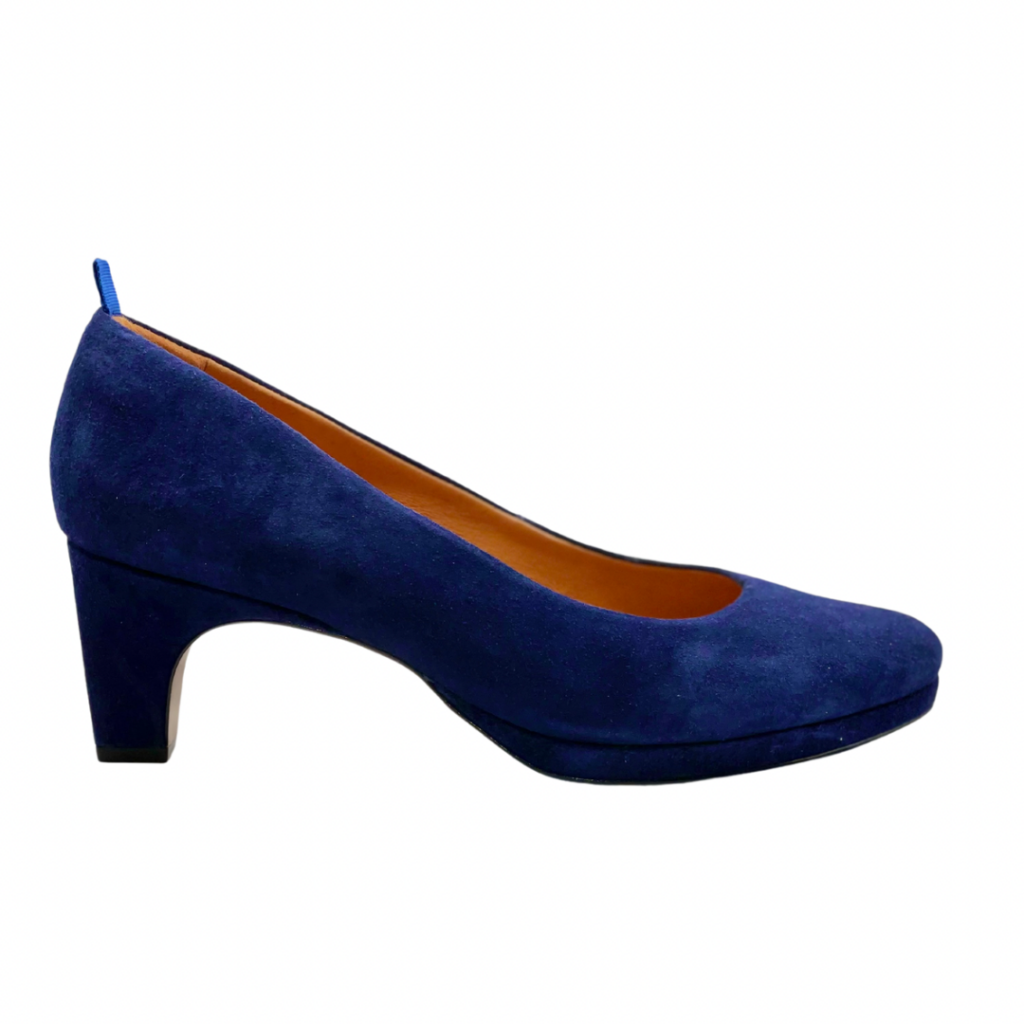 If you're going to invest in shoes, make sure they're ones that are good for your feet! dr LIZA shoes are pricey, but it's because they're designed by a body and posture expert and manual osteopath. Using EVA for shock absorption, this shoe feels like a sneaker but looks like a luxury pump.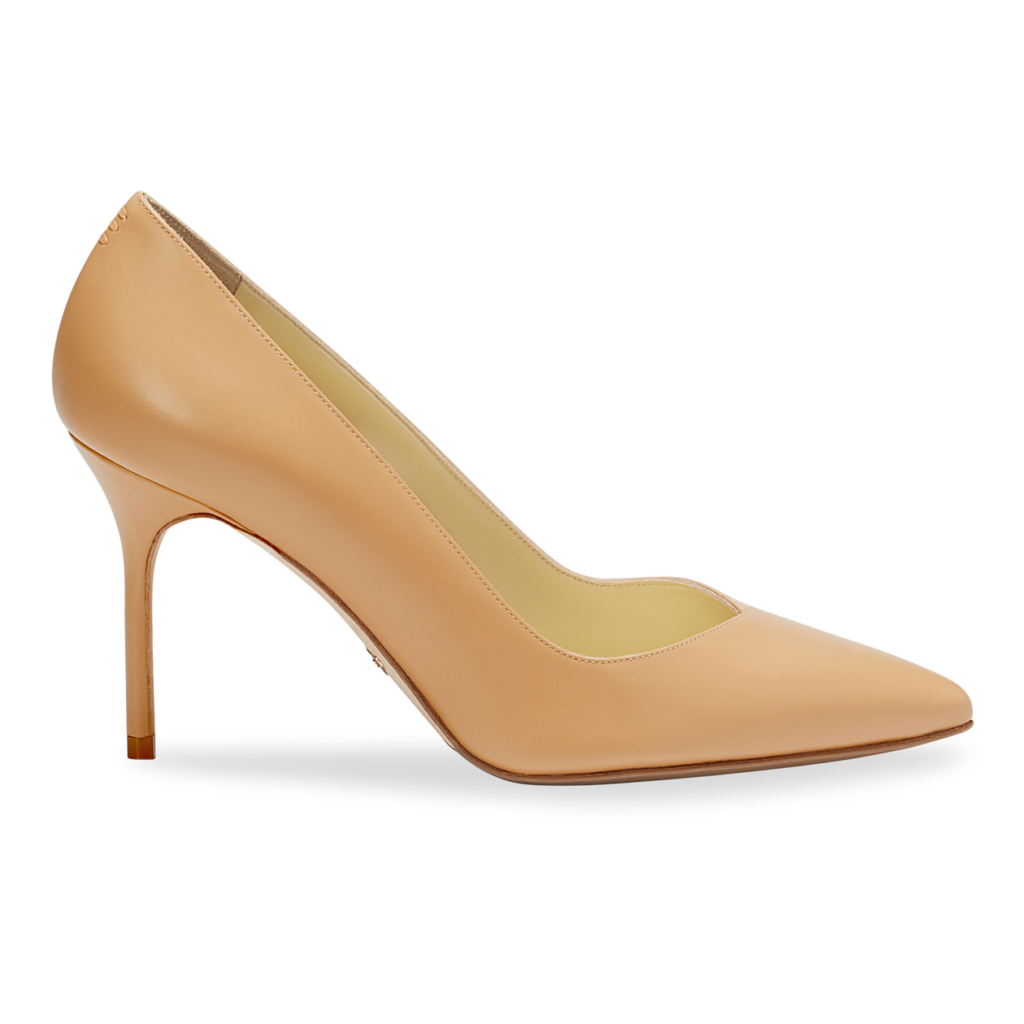 Another expensive pair, these heels may be the only ones you ever need. The toe box is wider than normal to keep your toes from crowding during the day, the arch support follows the anatomy of your foot, and there's extra cushion in the insole.
Loafers and Flats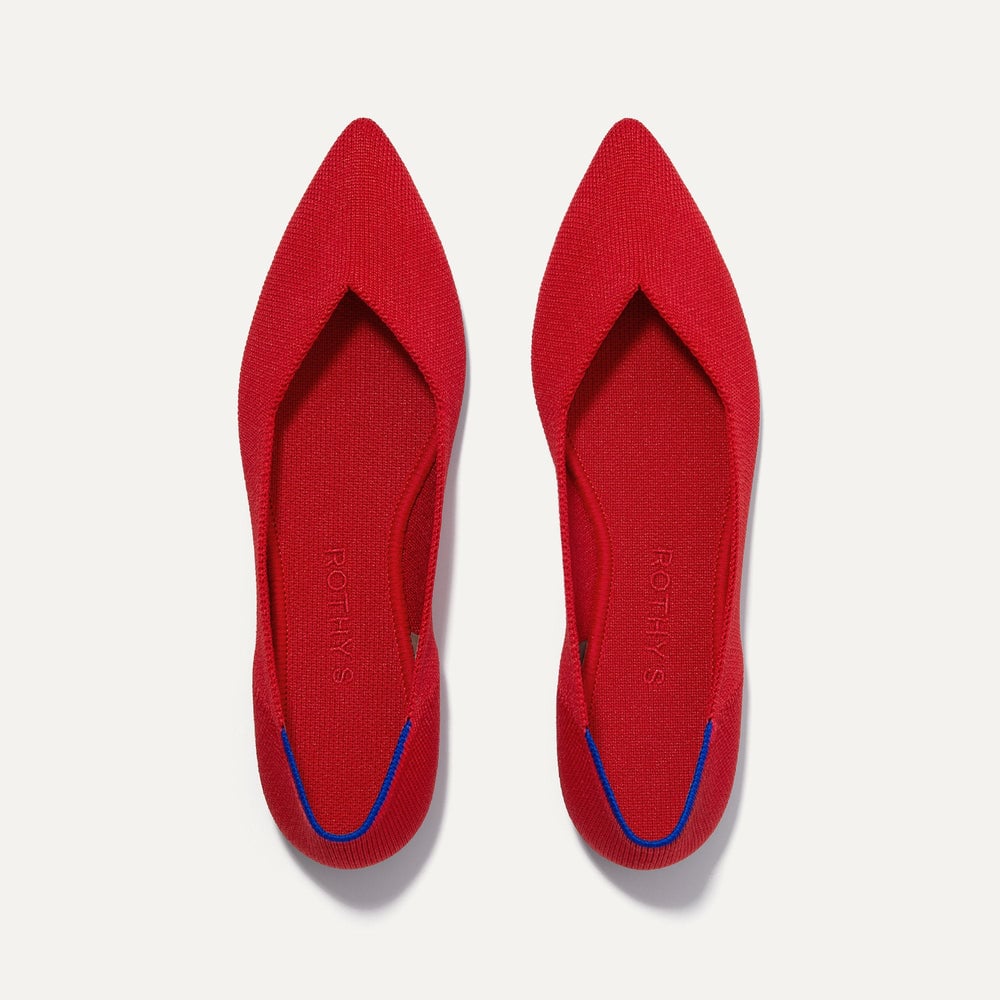 People who have Rothy's LOVE their Rothy's. They've got comfy insoles, a snug fit that doesn't stretch, and can be washed whenever they get dirty.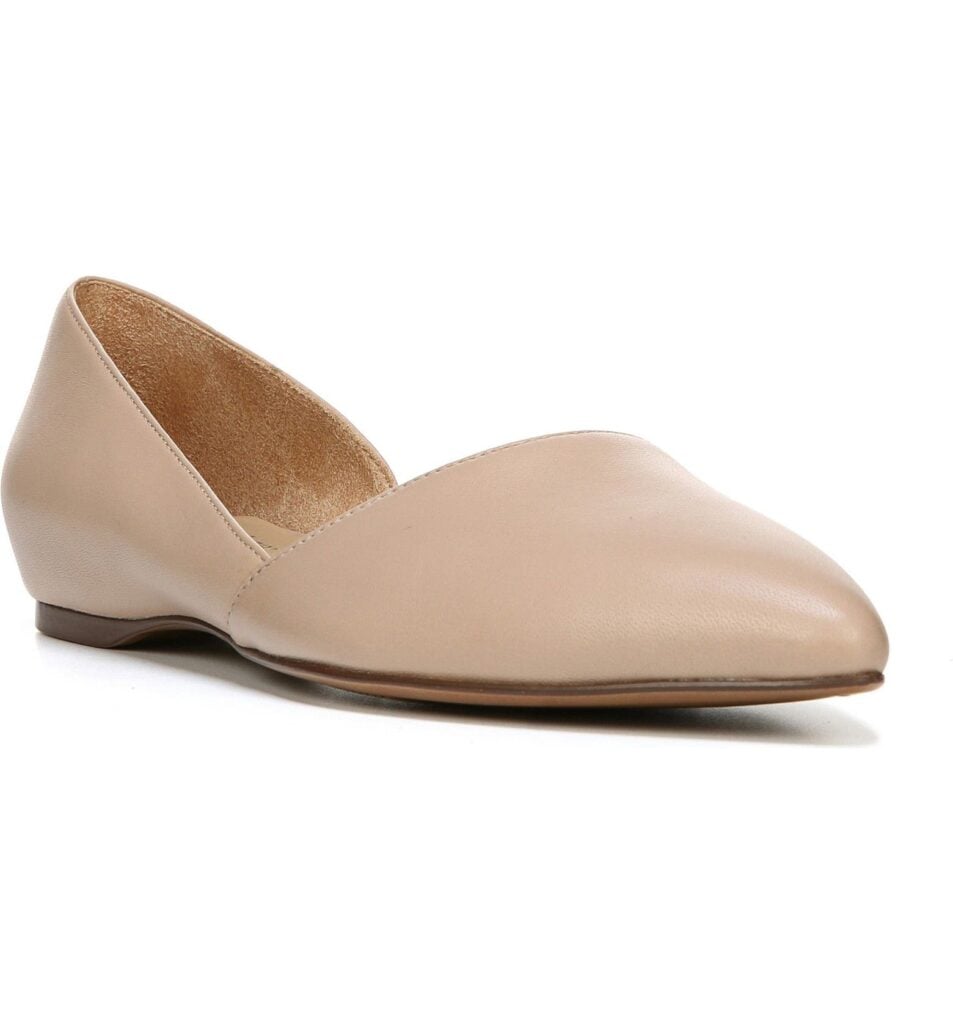 When a shoe contours to fit your foot and is flexible, it's so much more comfortable than those stiff flats you've worn in the past. This cute pair of flats also breathes so your feet stay cool and dry.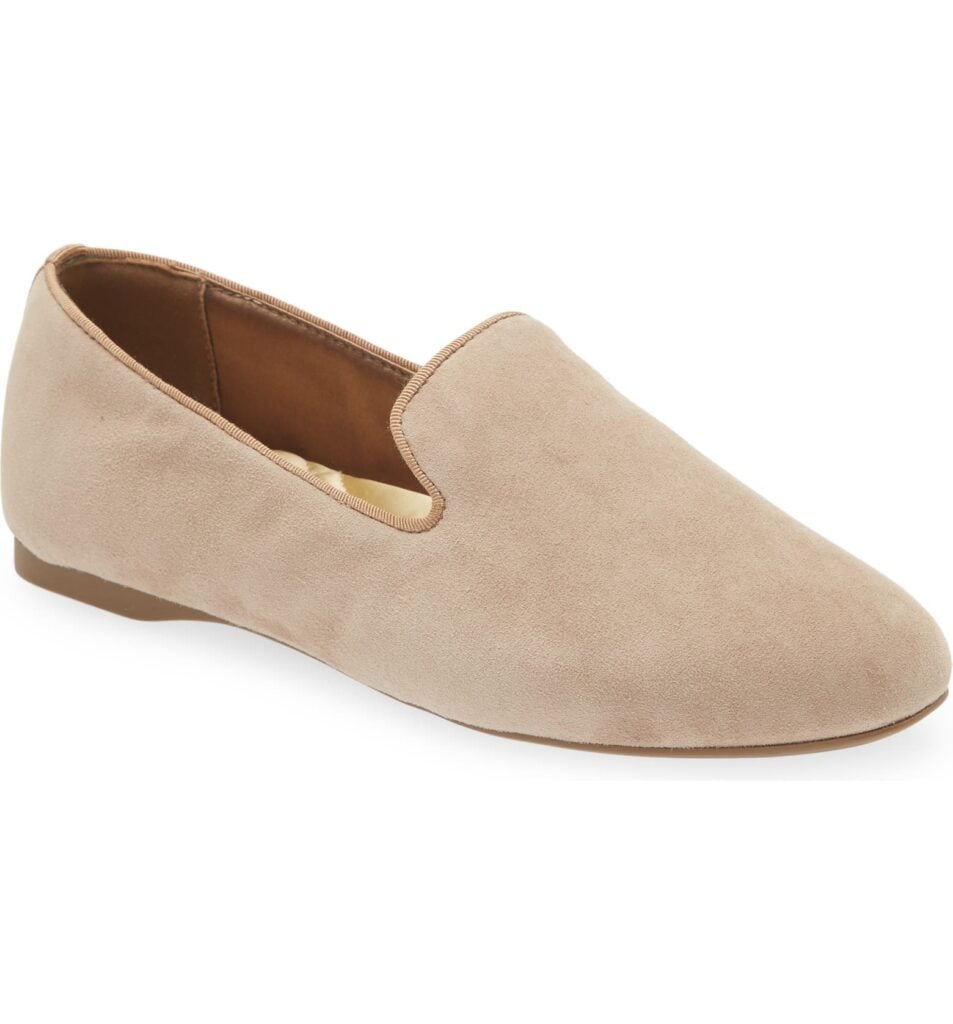 Birdies have seven-layer responsive cushioned footbed and great arch support, so not only are these loafers a play on smoking slippers; they're as comfortable as slippers too! The nonslip sole and pressure-reducing heel cookie make these a great option for running around the office all day.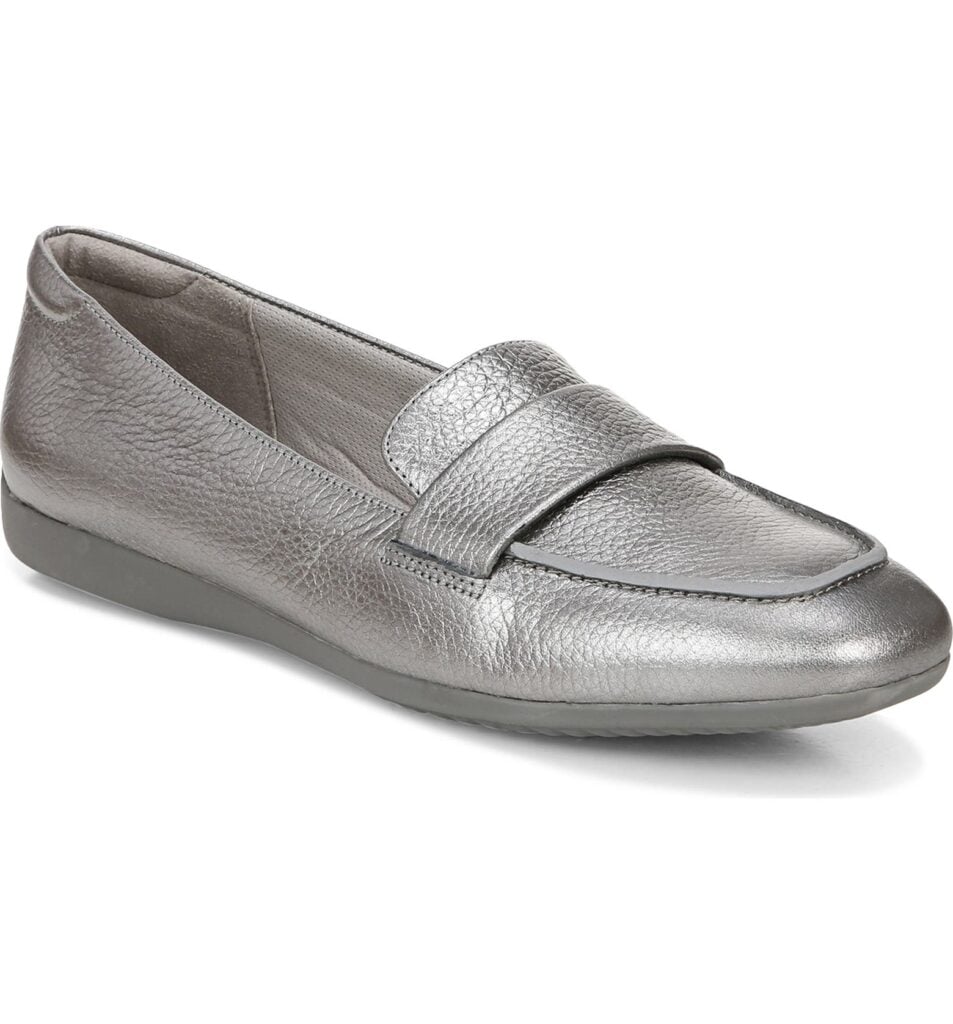 This penny loafer flat shoe is ideal for those working long hours in an office job who also want to be comfortable. It has a wide toe box and a footbed that has dual-density cushioning and arch support. They come in suede and durable leather and would look great with a variety of outfits!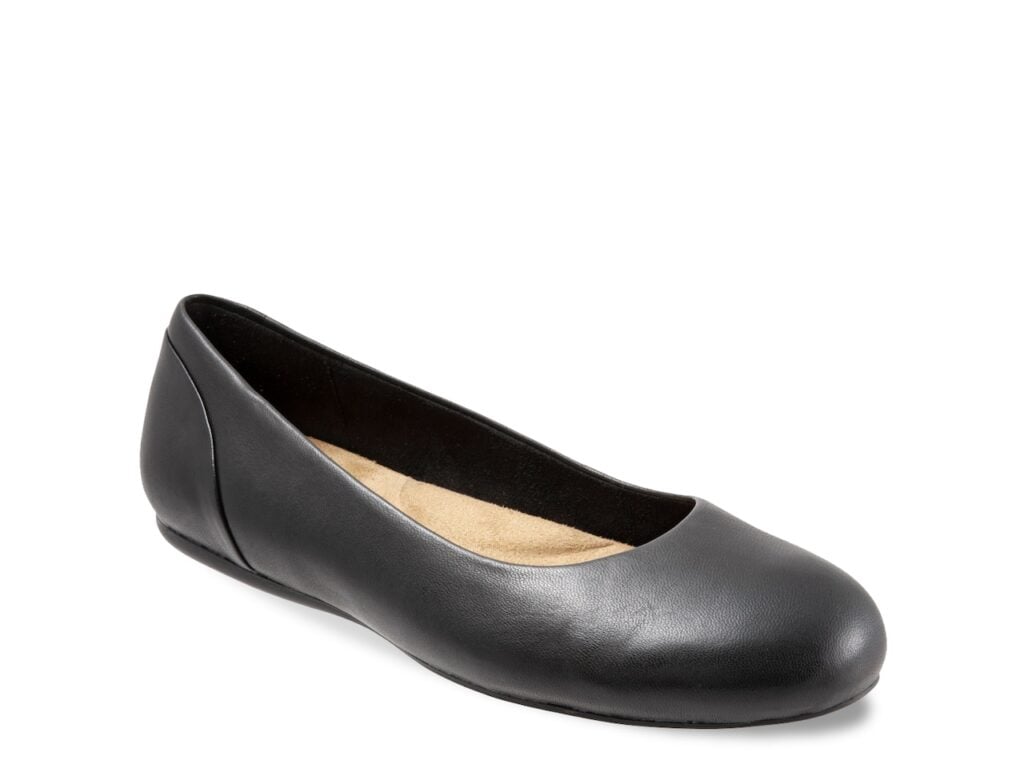 A wonderful shoe for professionals where you have to dress up but don't want to sacrifice comfort! These flat shoes have arch support, cushioning soles, and a breathable microfiber lining. Plus, they can fit all types of feet. You can get these in narrow, regular, wide, or extra wide.
These flats could be a great option for teachers or office workers who still want to look professional. They're incredibly comfortable with a 3mm cushion pad but yet still super lightweight.
They're extra bendy making them great for travel and they also have moisture wicking perforations!
This shoe is a comfortable and stylish loafer. They're a moccasin style loafer with fun detailing through the shoe. It has a padded insole to keep them comfortable along with a soft leather upper to keep them on your feet!
These come in a ton of different colors of styles.
A stylish mule that's comfortable? Yes, please! This mule has a 6mm padded insole made out of high quality memory foam. Your feet will be comfy and happy in these shoes all day long!
These come in 5 different colors, each with a tasteful metallic accessory on the top of the shoe.
Boots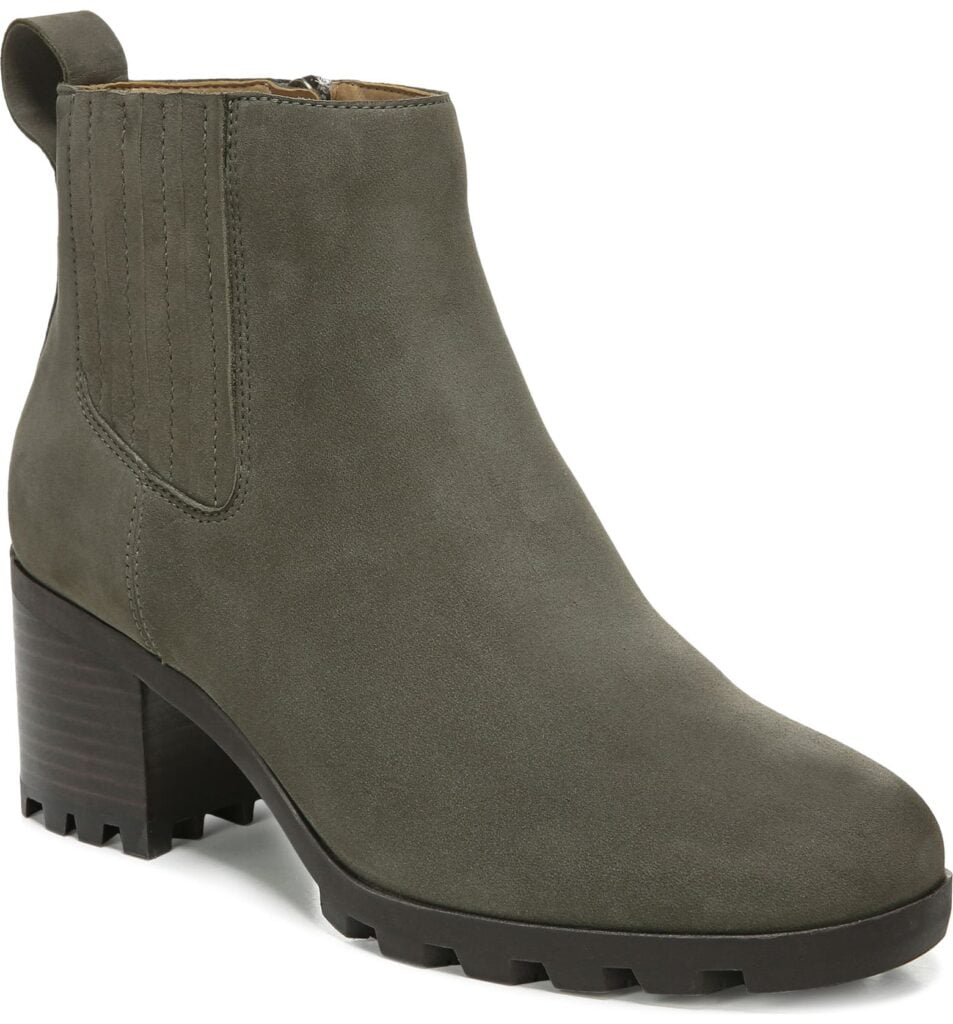 Add these comfortable heeled ankle boots to your work wardrobe. They're waterproof with anatomical support and a grippy tread. The booties also include a removable cushioned insole for added arch support.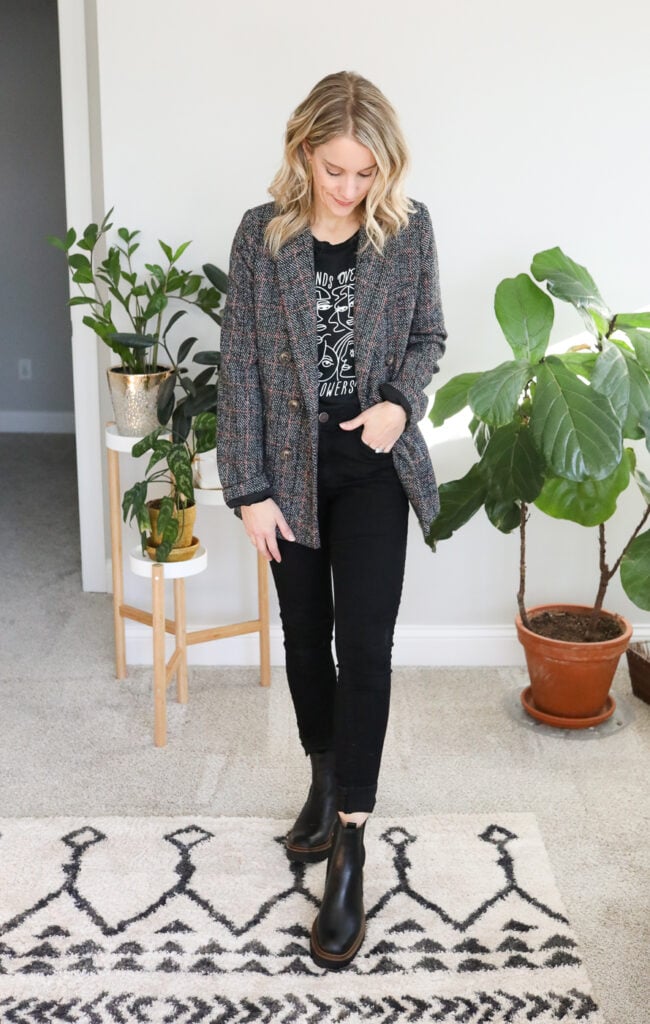 Chelsea boots are a closet staple! They're stylish, versatile and incredibly comfortable. These Sam Edelman boots are 100% leather and come in a variety of colors.
I personally own and love these boots!
If you need some Chelsea Boot outfit ideas, head here!
These cute heeled booties will look great with any work outfit! Clark is well known for well quality shoes that cushion and support your foot. These chic booties will keep you comfortable without sacrificing style!
The heel height is 2 inches.
These cute stretch booties come in four fantastic colors. They're soft and easy to slip on, plus they include memory foam insoles for extra comfort. They do have a 1.75 inch block heel and rubber soles. They would look cute in the fall and winter for added style while keeping your feet satisfied.
Mary Janes
These are professional, cute, and comfortable — the best kind of combination! They have a heel and a cushioned footbed, making them great for all day wear. The OrthoLite footbed is designed for shock absorption in every step.
This casual Mary Jane is designed to keep your feet comfortable all day. It has arch support with cushioning to help with foot alignment, plantar fasciitis, and overall comfort. The strap on the shoe is an additional feature for a custom fit to hug your foot in the right places.
Sneakers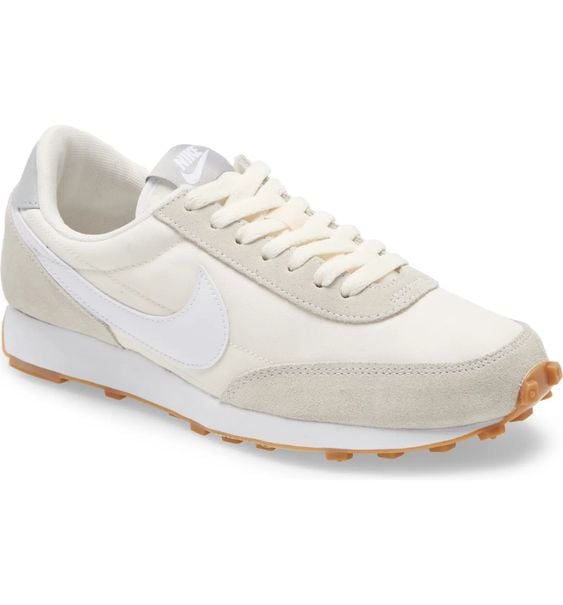 You can't go wrong with a classic pair of Nike sneakers! These marathon shoes will keep your feet happy yet looking stylish all day long! They come in a variety of different colors to match every outfit.
These shoes are designed for industrial work such as warehouse, distribution, or manufacturing. These are slip- and oil resistant shoes, breathable, and offer protection from oil hazards. Another bonus is that these shoes have an aluminum safety toe that weighs 35% less than steel toes.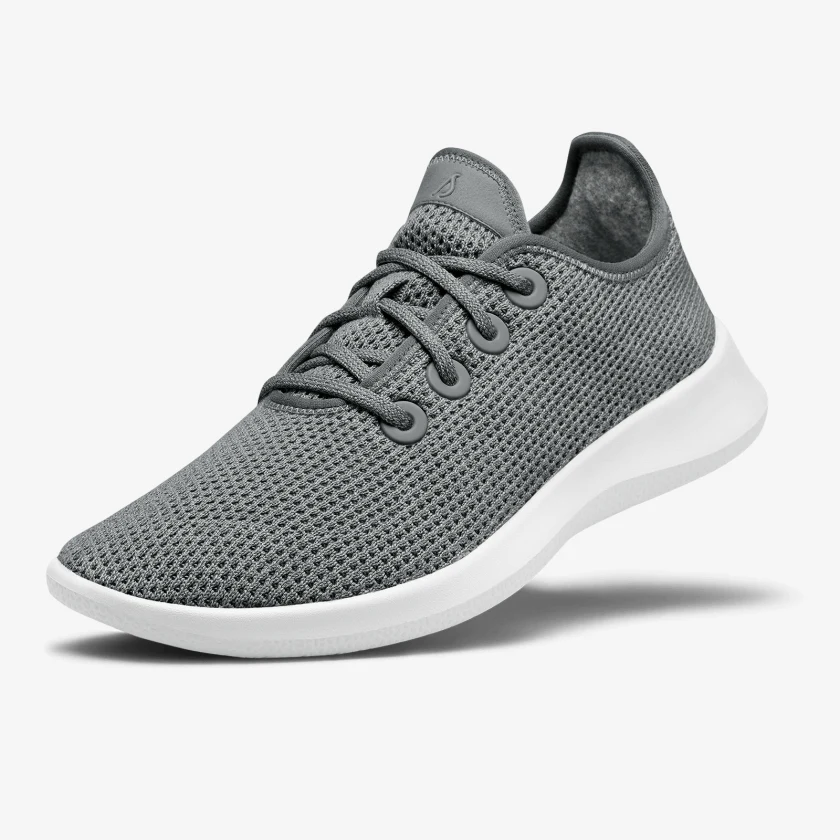 If you're on the hunt for the perfect work sneaker, these are a great choice! They're made from eucalyptus fiber, which makes them lightweight, cuts down on odor, and makes your feet feel cool. Great for running and for being comfortable at work.
These are a great casual walking shoe or office shoe! They're breathable and lightweight with an anti-skid outer sole and a memory foam insole. Plus, you have a lot of choices when it comes to color!
Slip-Ons
These cute shoes would be great for the office or for teachers! They look casual and offer comfortable wear if you're often on your feet. They have a foam footbed with cushioning insole technology.
A great casual shoe that would pair perfectly with work clothes or weekend wear! They have Vionic Technology to help support the arch and prevent foot pain. An excellent choice for teachers and those who are on their feet a lot!
These are a comfortable, breathable, and durable shoe for all types of work, great for long days walking on hard surfaces. There is an alloy safety toe, and the shoes are oil-, slip-, heat-, and abrasion-resistant. Great for those that work in an industrial type setting because of the added protection!
These are great versatile shoes that are the best fit for wide feet. They come in so many different colors and patterns, can be adjusted, and include a memory foam footbed. Great for any type of look!
Sandals
If you're lucky enough to be able to wear thong sandals to work during the warm summer months but still want that comfort and support, check these out!
These are designed with OOfoam technology, which absorbs more impact than traditional foams, reduces stress on your feet and joints, and cradles your arch.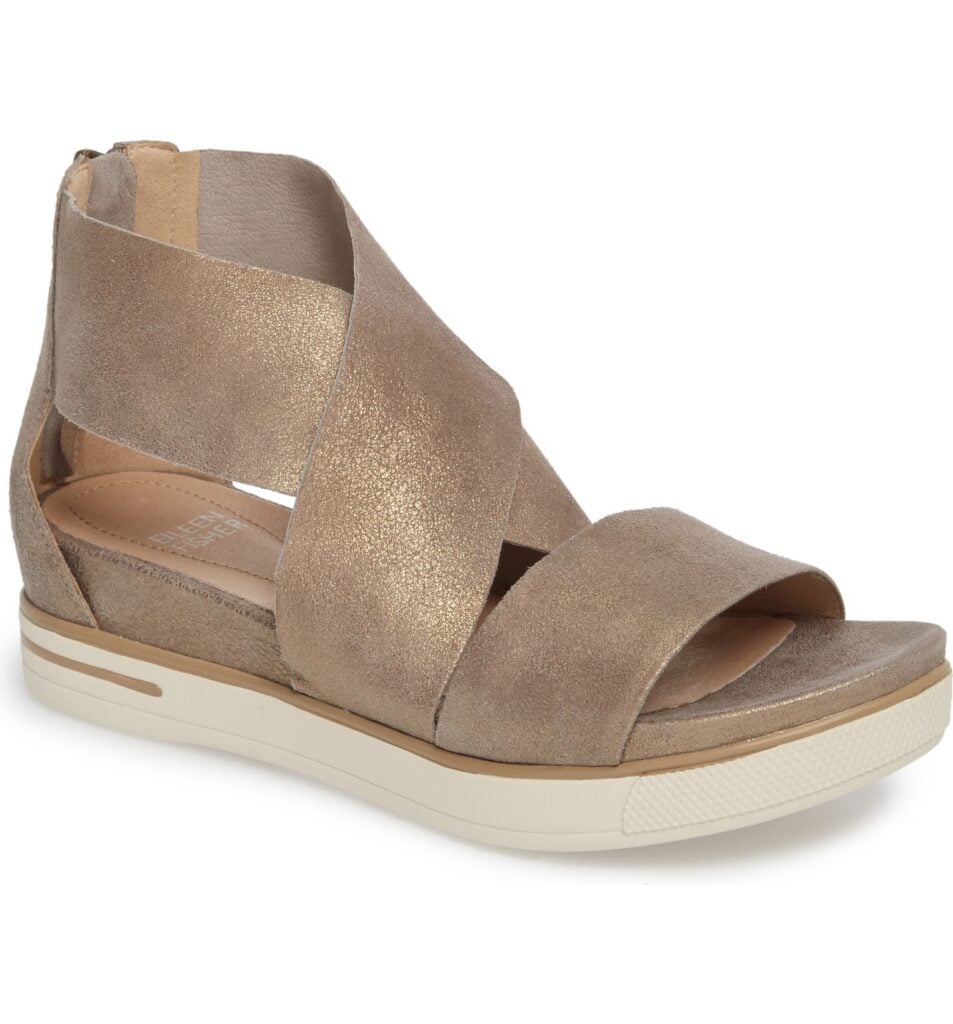 A dressier sandal option with a sneaker-inspired rubber outsole. You'll be comfortable and cute with the cushy footbed. The thick straps also make these sandals very sturdy for walking and prolonged standing.
You could wear these with a work dress to the office and be ready to go out to happy hour after work.
A great combination if you want some added height in sandal form! These comfortable dress shoes are perfect for special occasions, like work dinners or weddings.
The adjustable straps will help to hold your foot in place, and the shoes have a no-slip outer sole. They come in a few different color choices to best match your wardrobe.
Clogs
These are the ideal shoe for those that work as nurses, doctors, or chefs. They are non-slip, waterproof, and designed to withstand messes. Get them in a fun, bright color, or go for a neutral. Either way, these lightweight shoes will be comfortable for all-day wear!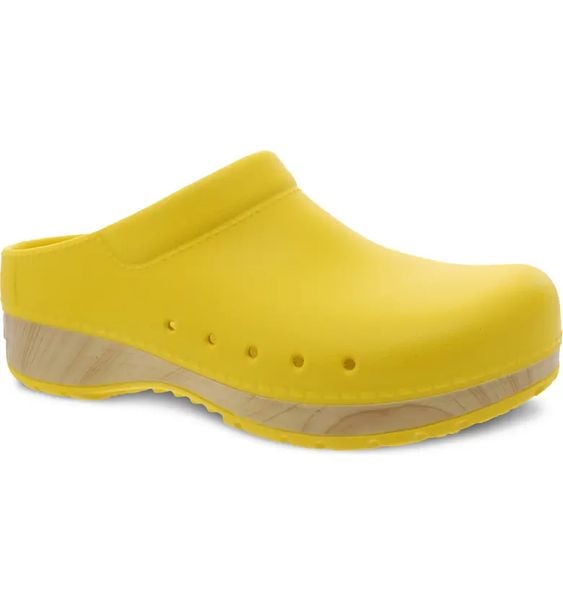 Another great shoe for those of you who are up on your feet all day! Danskos are known for their comfort, and these clogs are no different. They have a removable, cushioned EVA footbed with arch support!
You're guaranteed to be comfortable!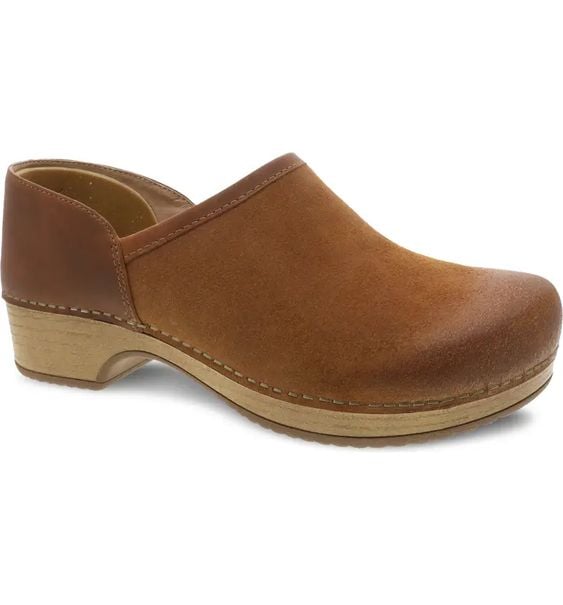 Casual yet comfortable yet chic! Clogs are in right now and for good reason! They're comfortable and stylish at the same time.
These have a dual-density memory foam footbed making them incredibly comfy along with being 3M Scotchgard stain resistant!
These clogs are the definition of comfort and casual. They feature a Merrell Air Cushion in the heel that absorbs shock and adds stability. They come in neutral colors, making them easy to pair with any office attire.
Another great option for all the nurses out there! This leather shoe comes in your choice of black or white. They're easy to clean, slip-resistant, have a steel shank, and a shock-absorbing outer heel. Everything you'd want for a long hospital shift.
Crocs get a bad rap, but they're an excellent choice for people that work in food service or hospitality. They're lightweight, supportive, easy to clean, and slip-resistant. What more could you ask for?
No matter what shoe you select, you'll be doing yourself a huge favor! Your feet (and body!) will thank you. Kiss foot pain goodbye, and enjoy working comfortably!
Looking for ideas to style your work shoes? How about 21 ways to style black boots? Or 14 outfits ideas for Chelsea boots?
Do you need waterproof shoes for work? Check out my post with 21 options for waterproof shoes!