The 4th of July is almost here! I love any reason to decorate and a holiday is the perfect reason. Today I'm sharing some 4th of July decoration ideas from Amazon!
4th of July Decoration Ideas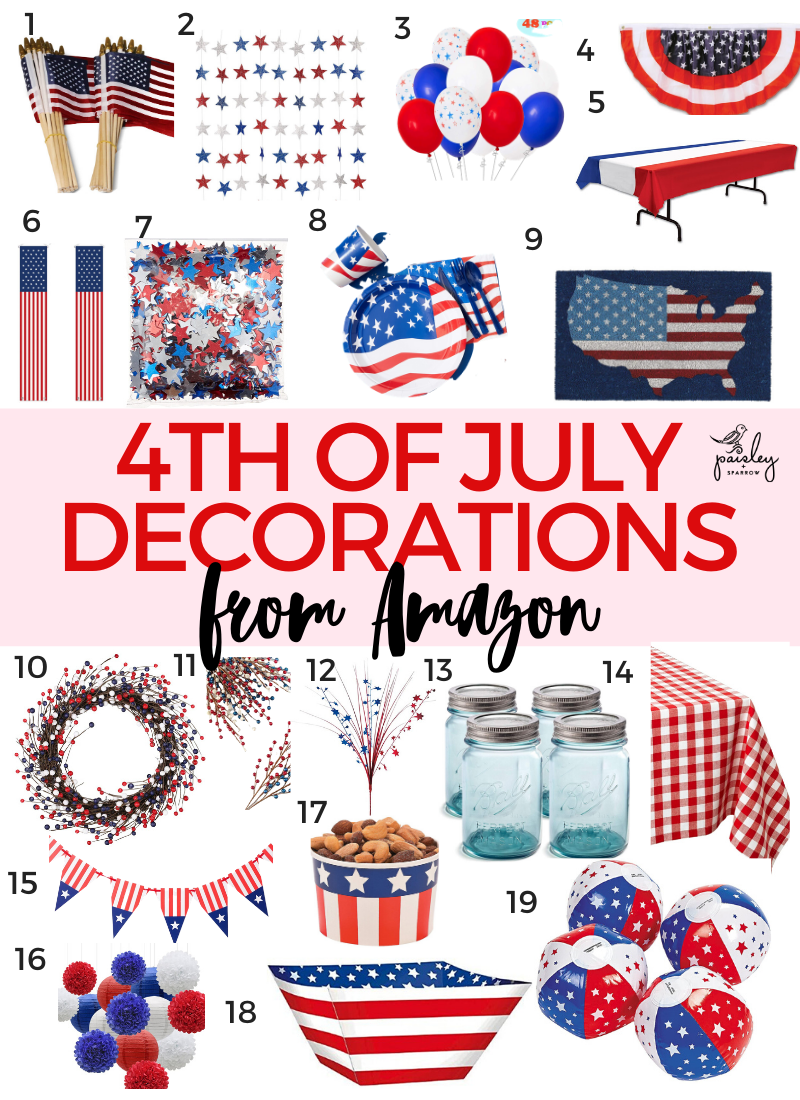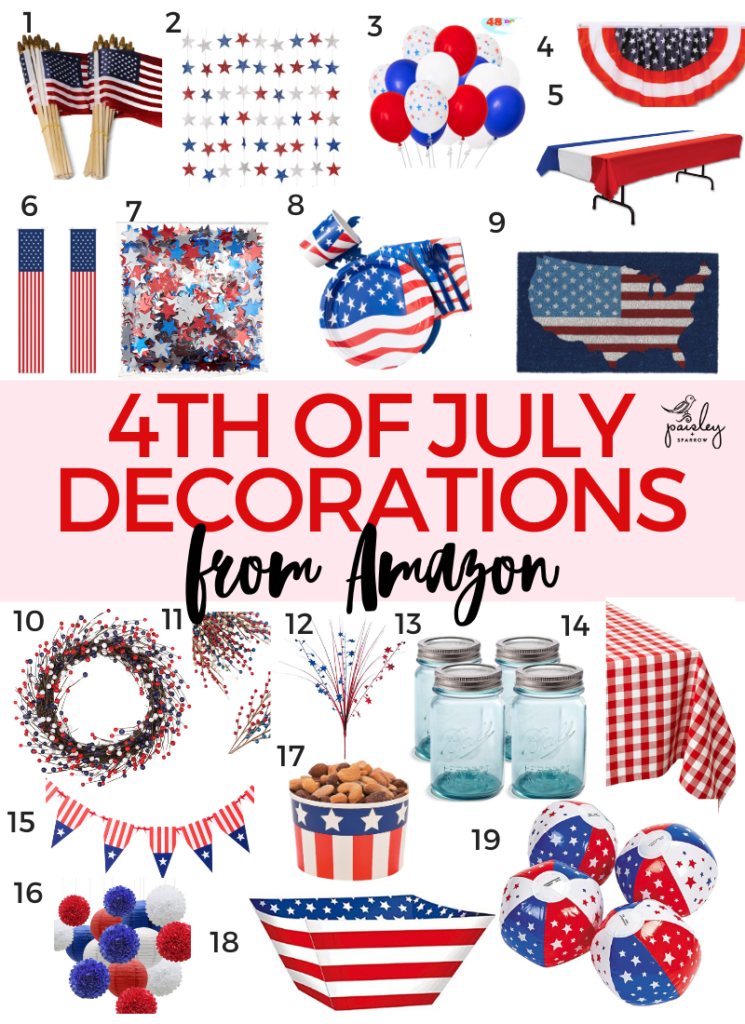 1 | 2 | 3 | 4 | 5 | 6 | 7 | 8 |9 | 10 | 11 | 12 | 13 | 14 | 15 | 16 | 17 | 18 | 19

Please note: Paisley + Sparrow is a participant in the Amazon Services LLC Associates Program. This post may include affiliate links which means I may earn a small commission if you shop using the links below at no additional cost to you.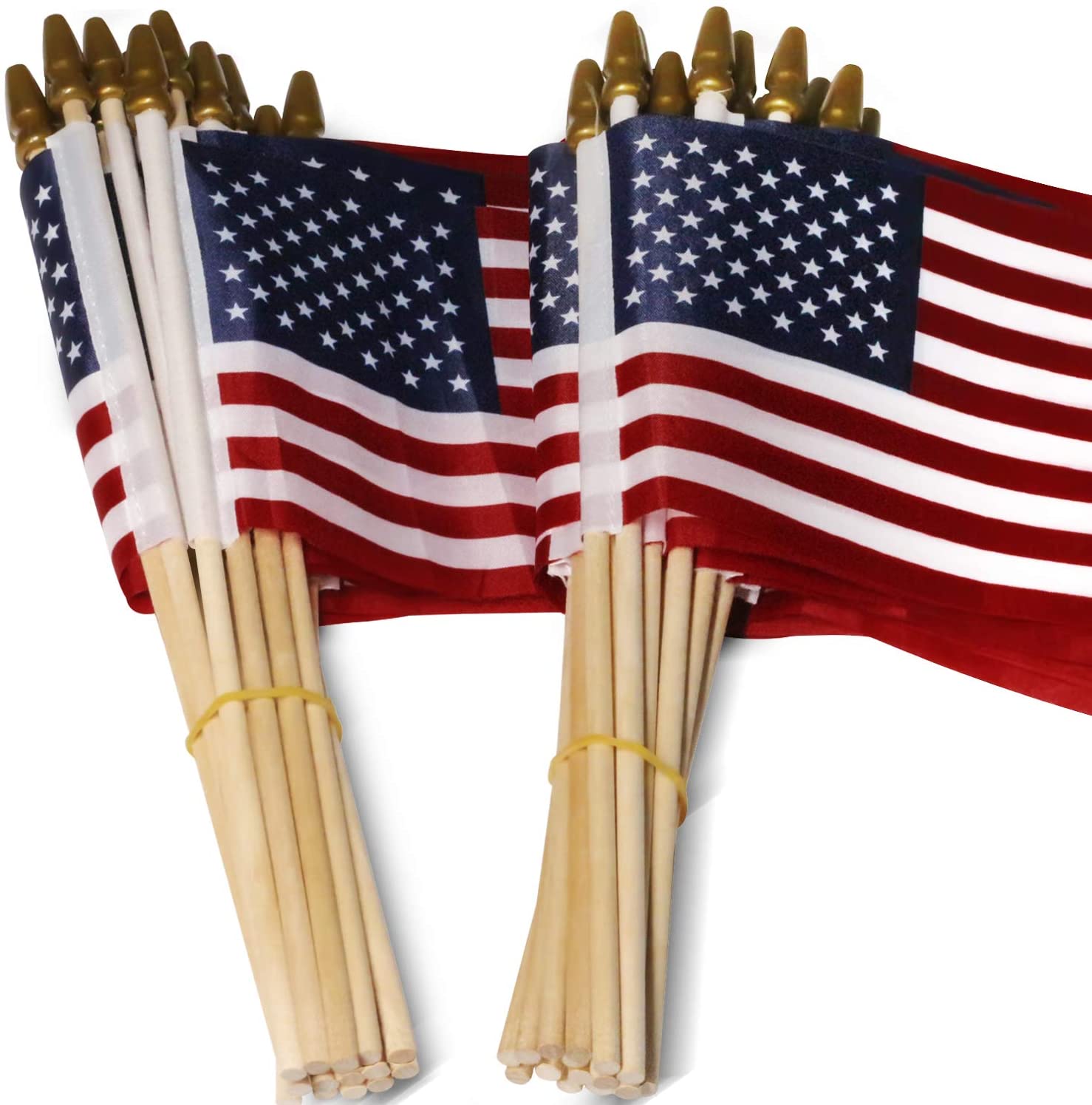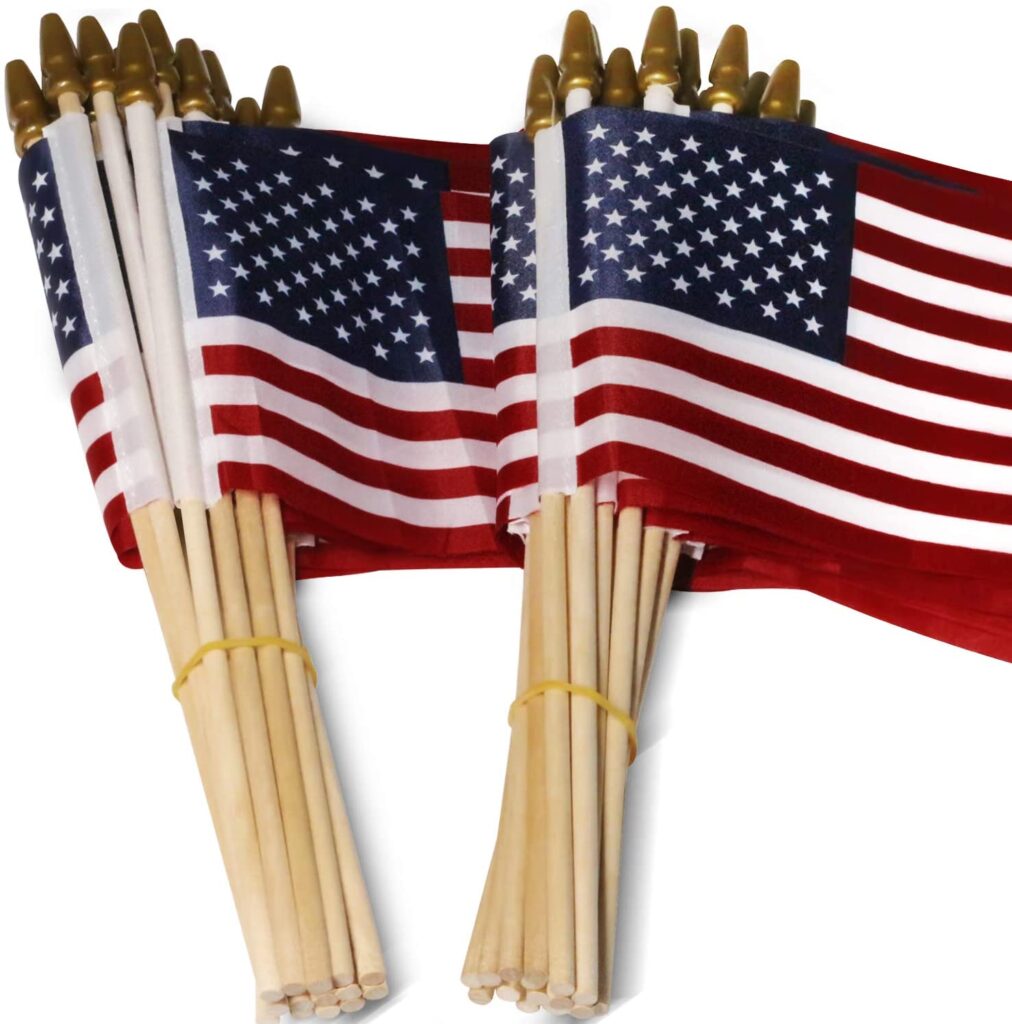 I got a pack of these 50 American Flags and they've come in handy over the years! I line our yard with them, put a few around the house and let the kids bring them to our annual parade!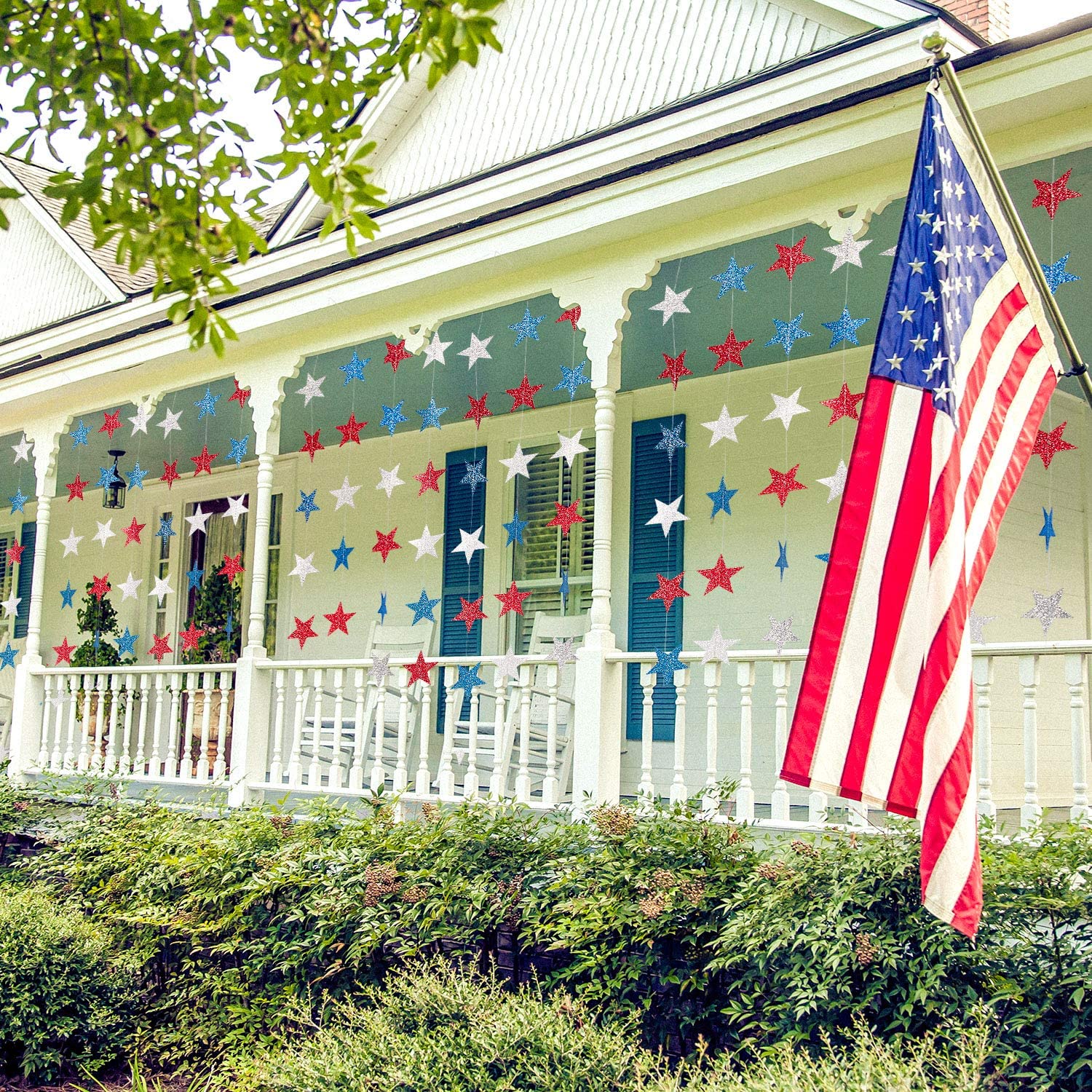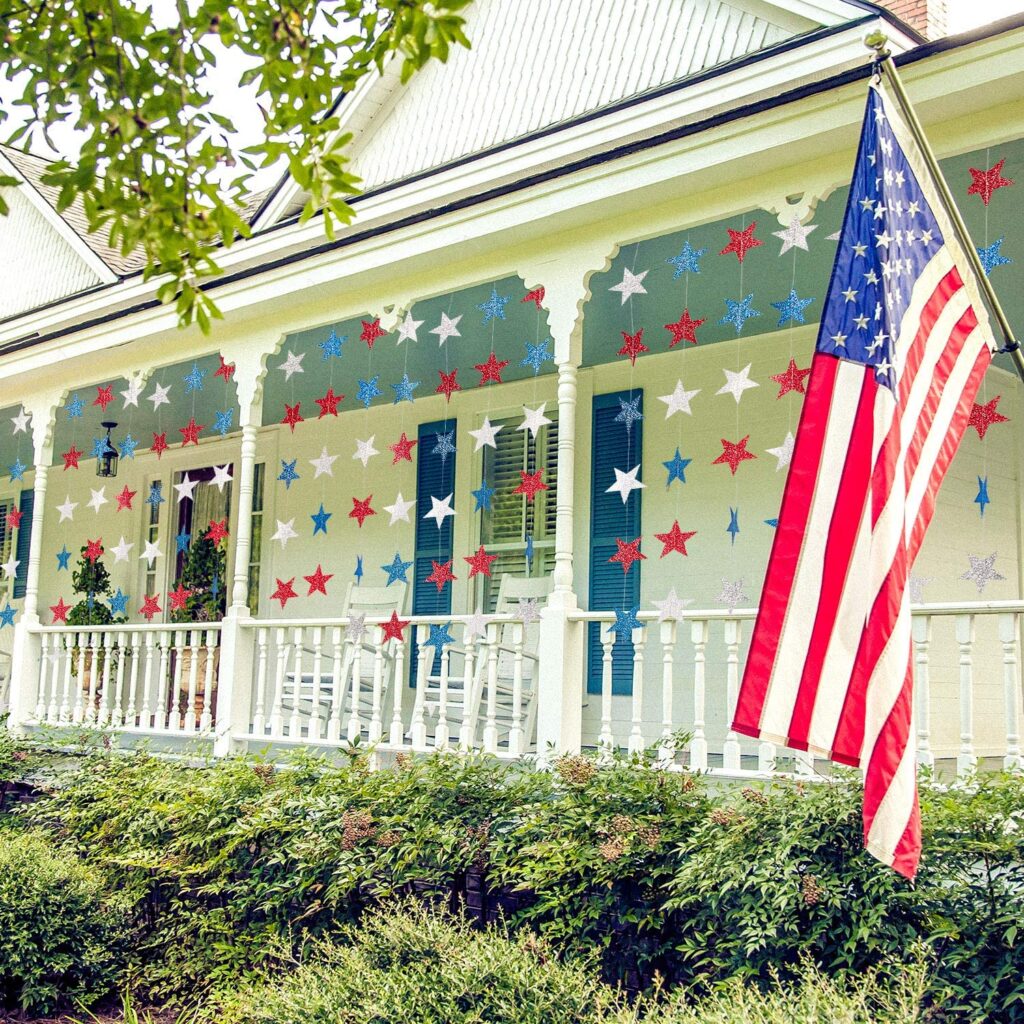 These Star Streamers would look amazing hanging on your porch as shown above, hanging on a white wall or even right in your entryway!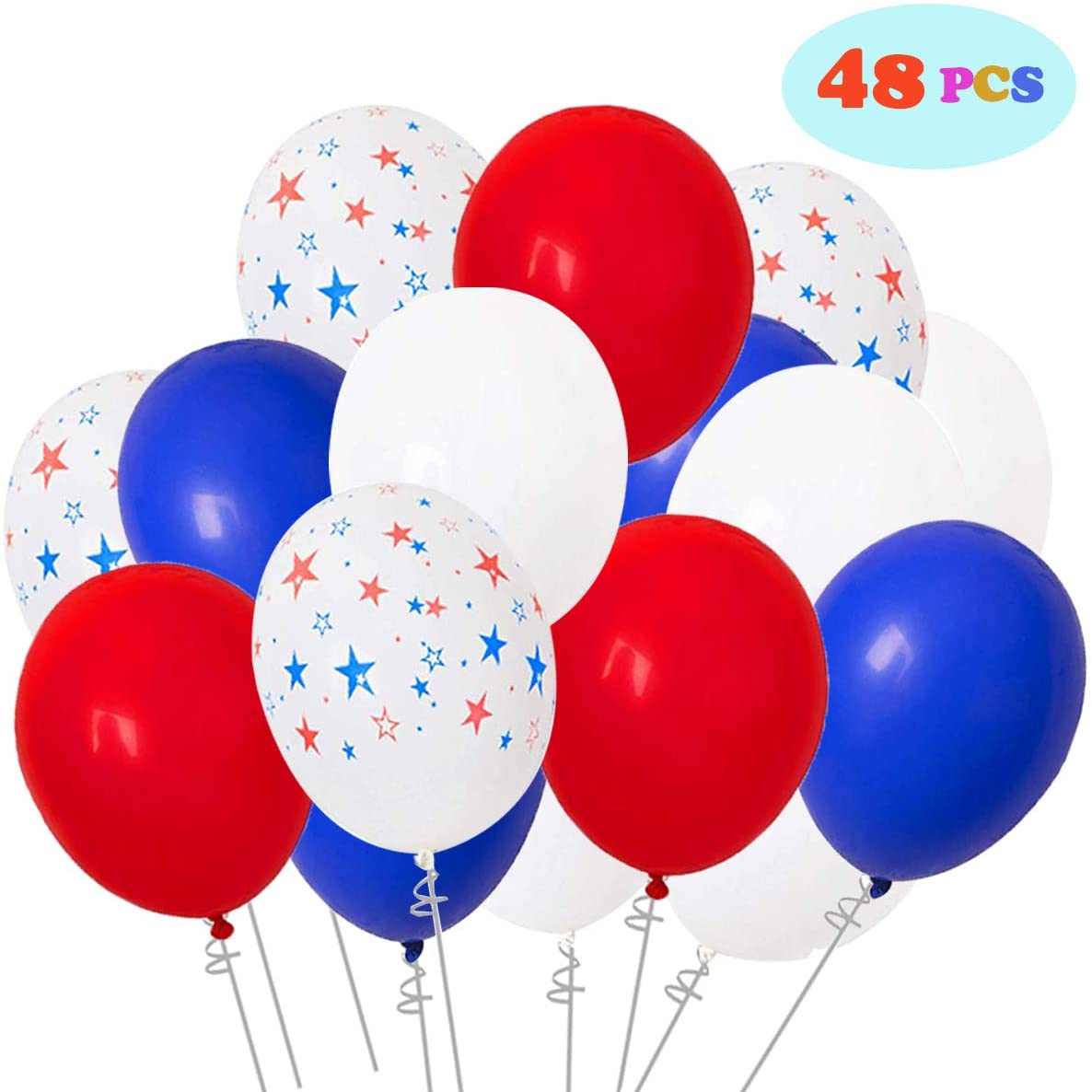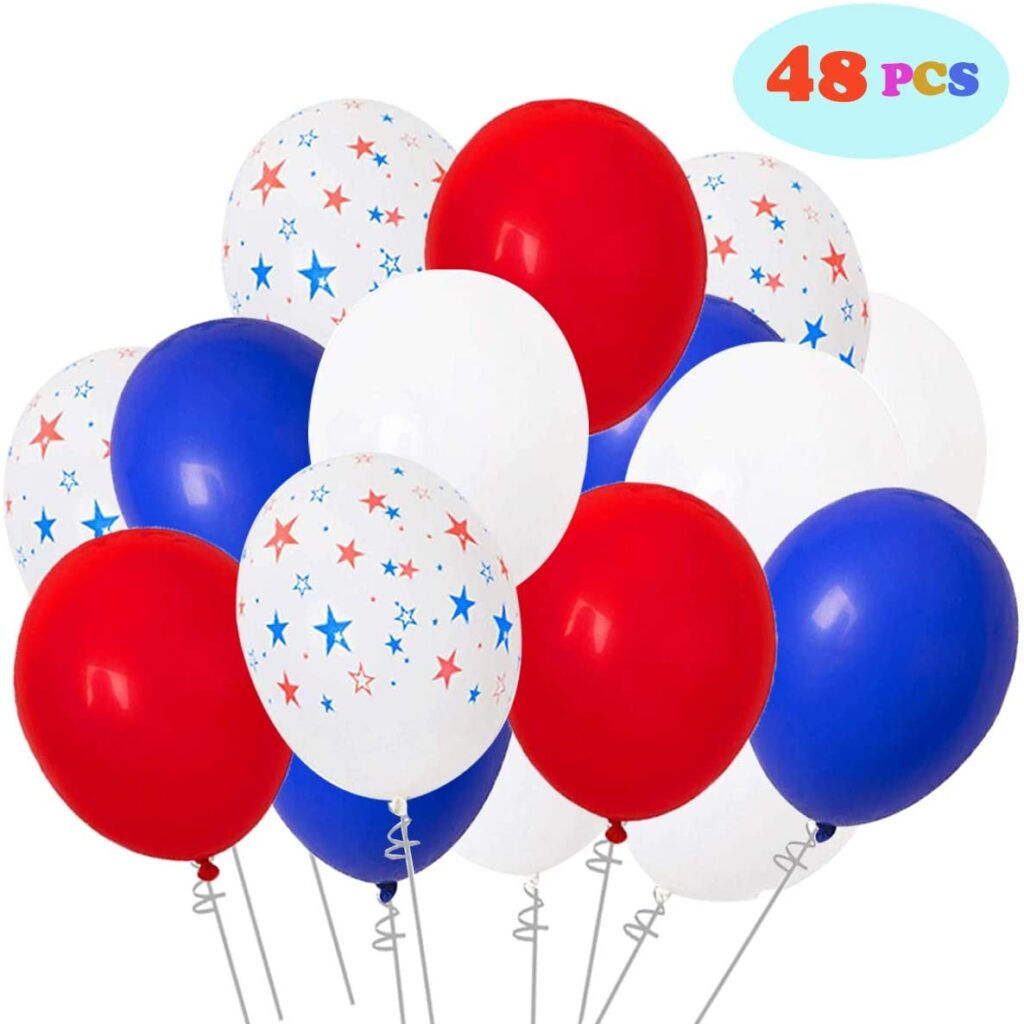 These Red White Blue Balloons are perfect for the 4th of July! Make a ballon garland like this one and hang it in the front of your house or inside your home.
If you have extra balloons you can even use them for future parties. As a bonus, give a kid a balloon or two and they will be entertained for a long time!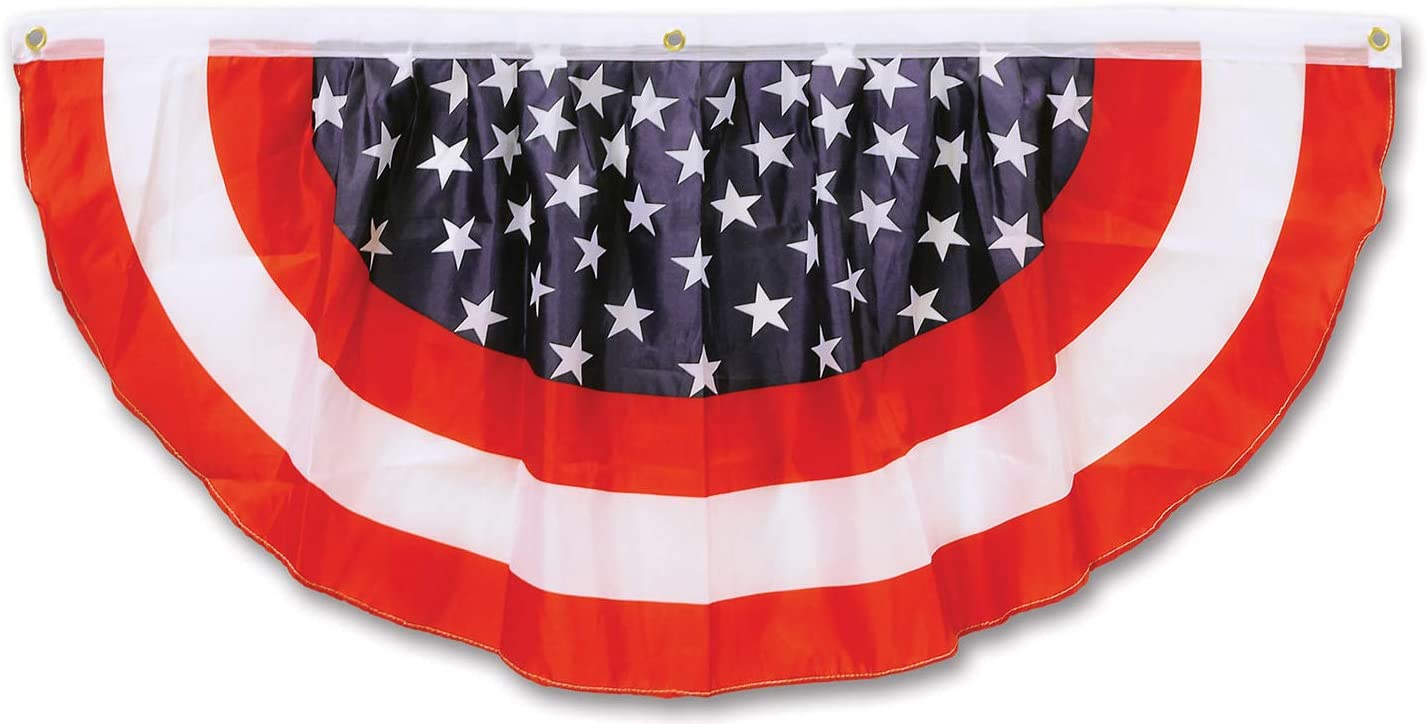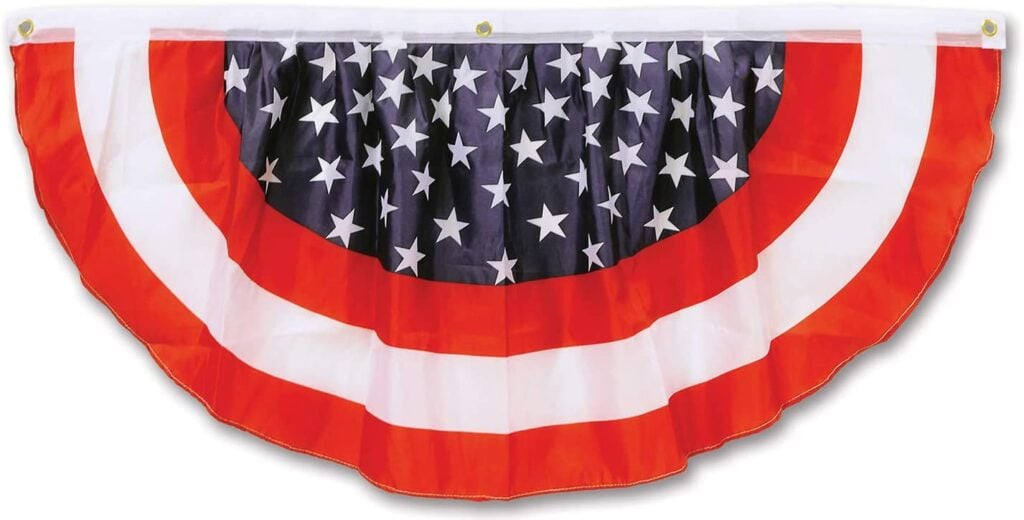 I love the look of Stars and Stripes Fabric Bunting especially when you hang them on your front porch. This is a classic patriotic decor item that will never go out of style.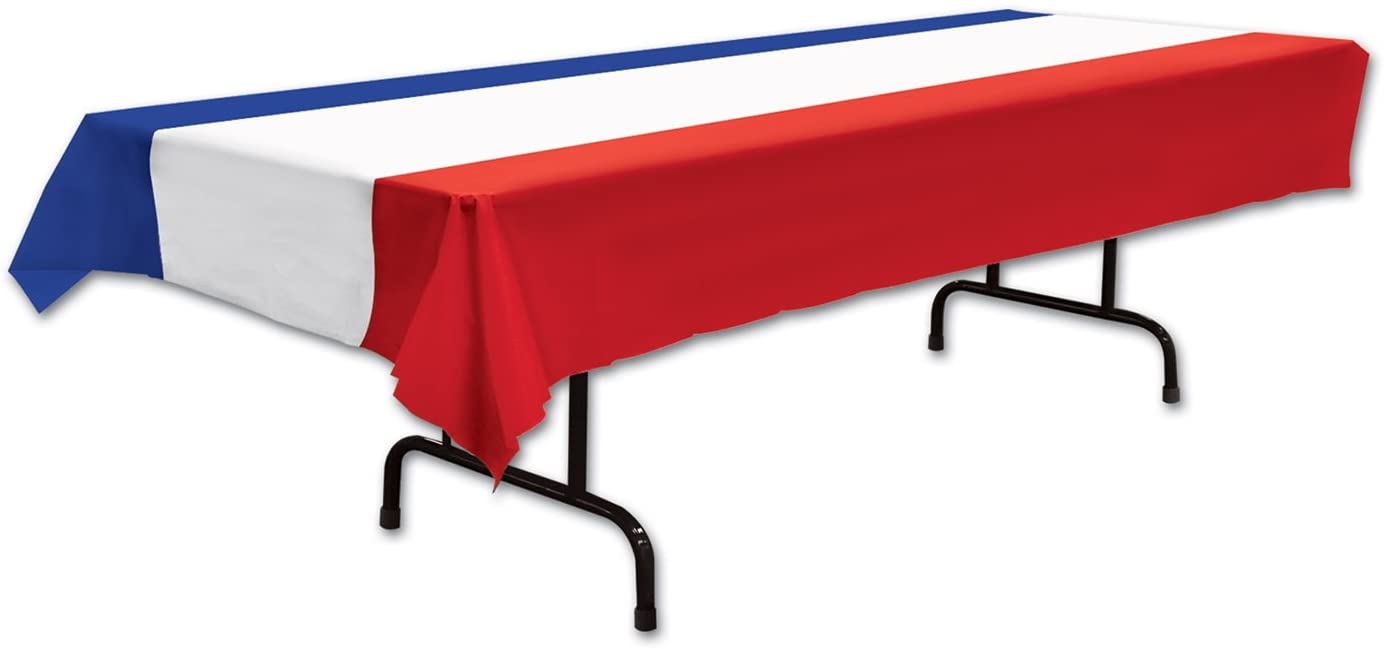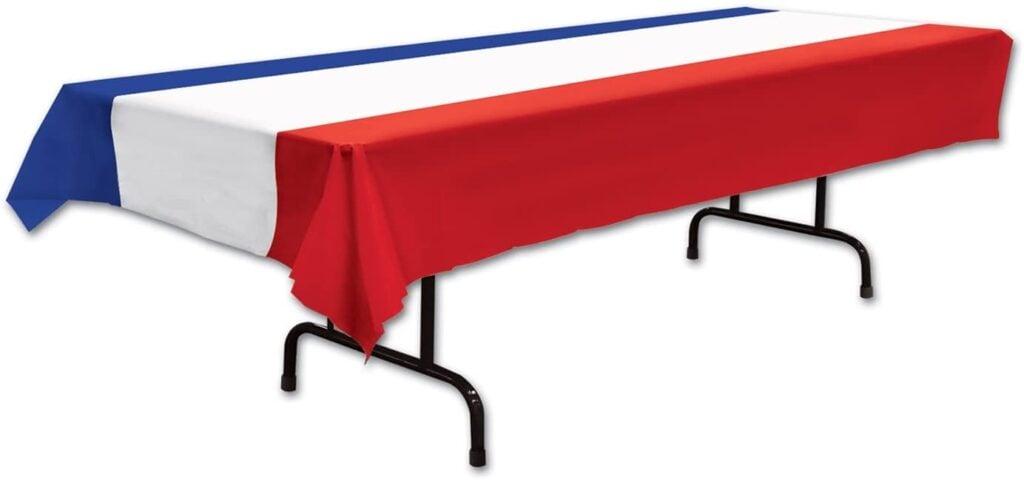 Keep things clean and festive with this Stripe Tablecloth! Tablecloths make it for easy cleanup when the party is over!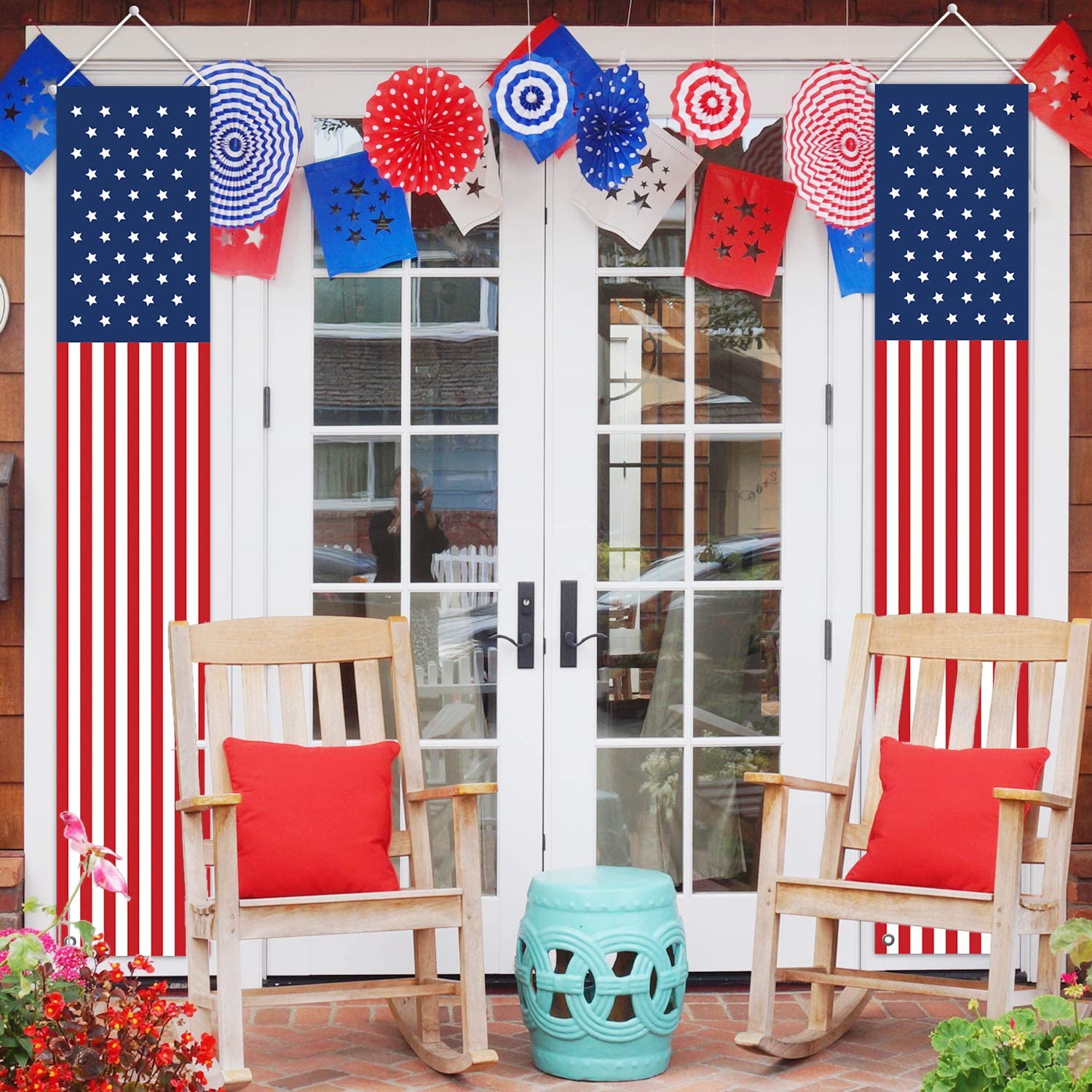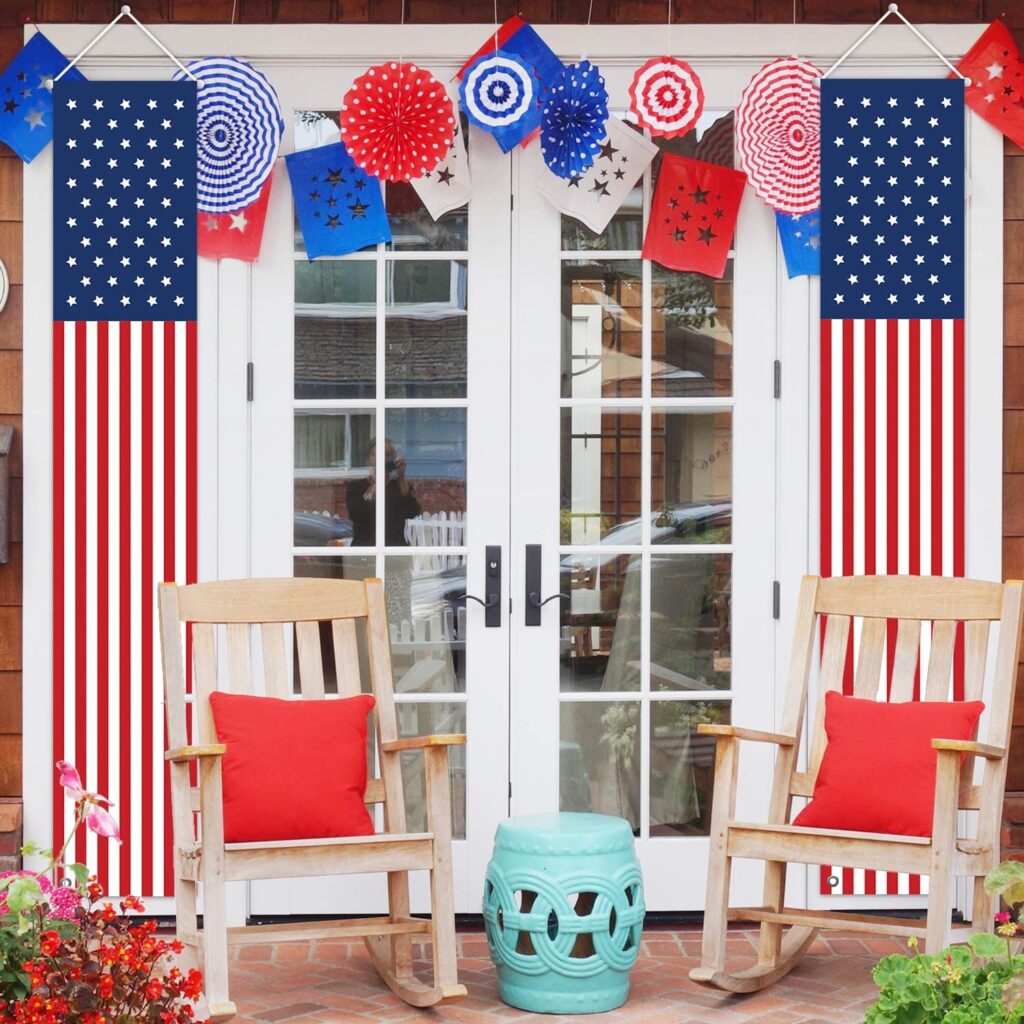 These 2 Hanging Flags would be beautiful hanging from the front of your home, welcoming your guests to your home! They would also look beautiful hanging inside to spruce up your home.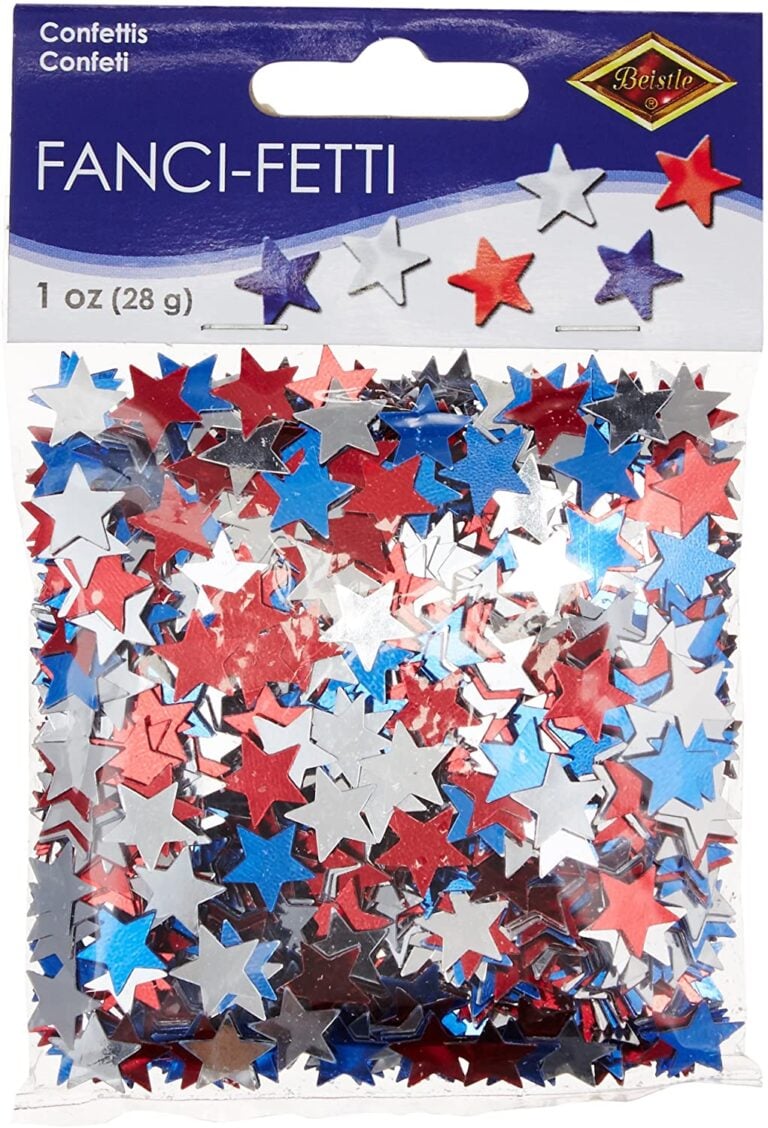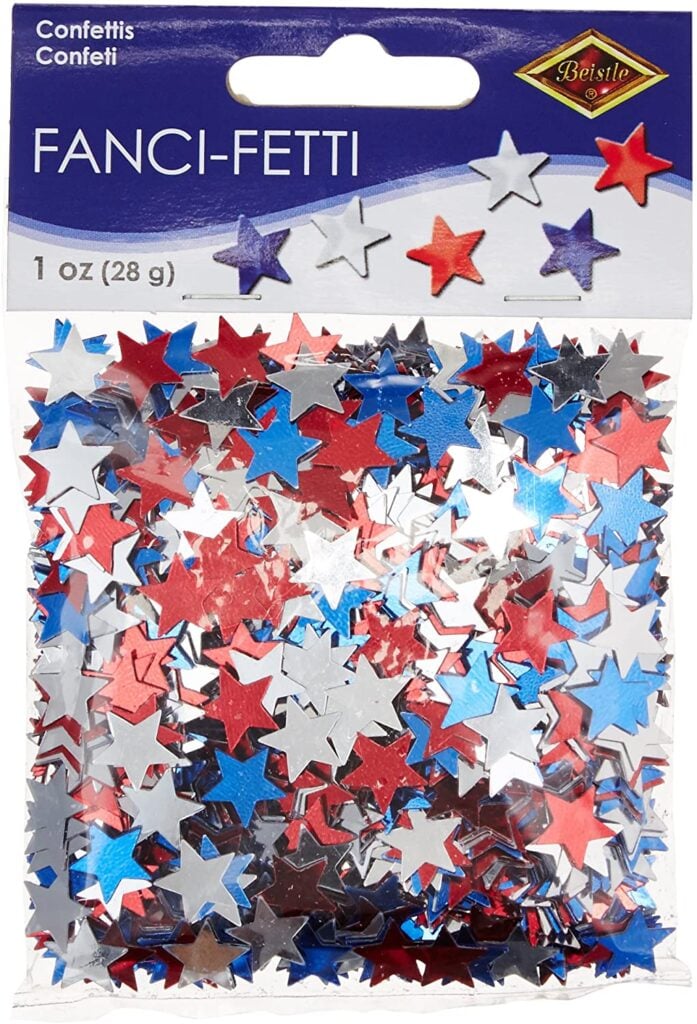 What's a party without Star Confetti?! Sprinkle these on your food table or even outside on your sidewalk. Give a small bowl of them to kids to play with! Just be aware – you will be finding these for days to come!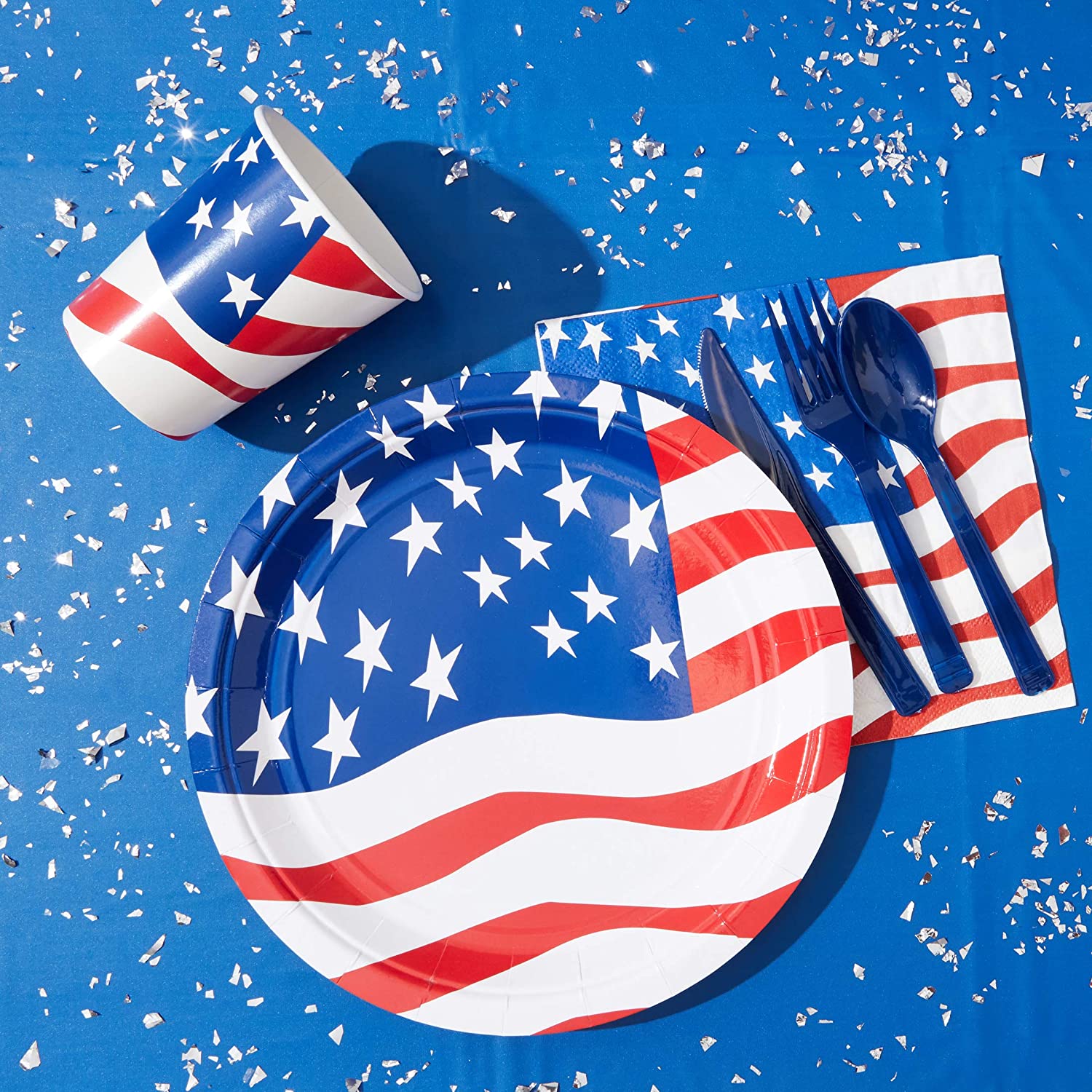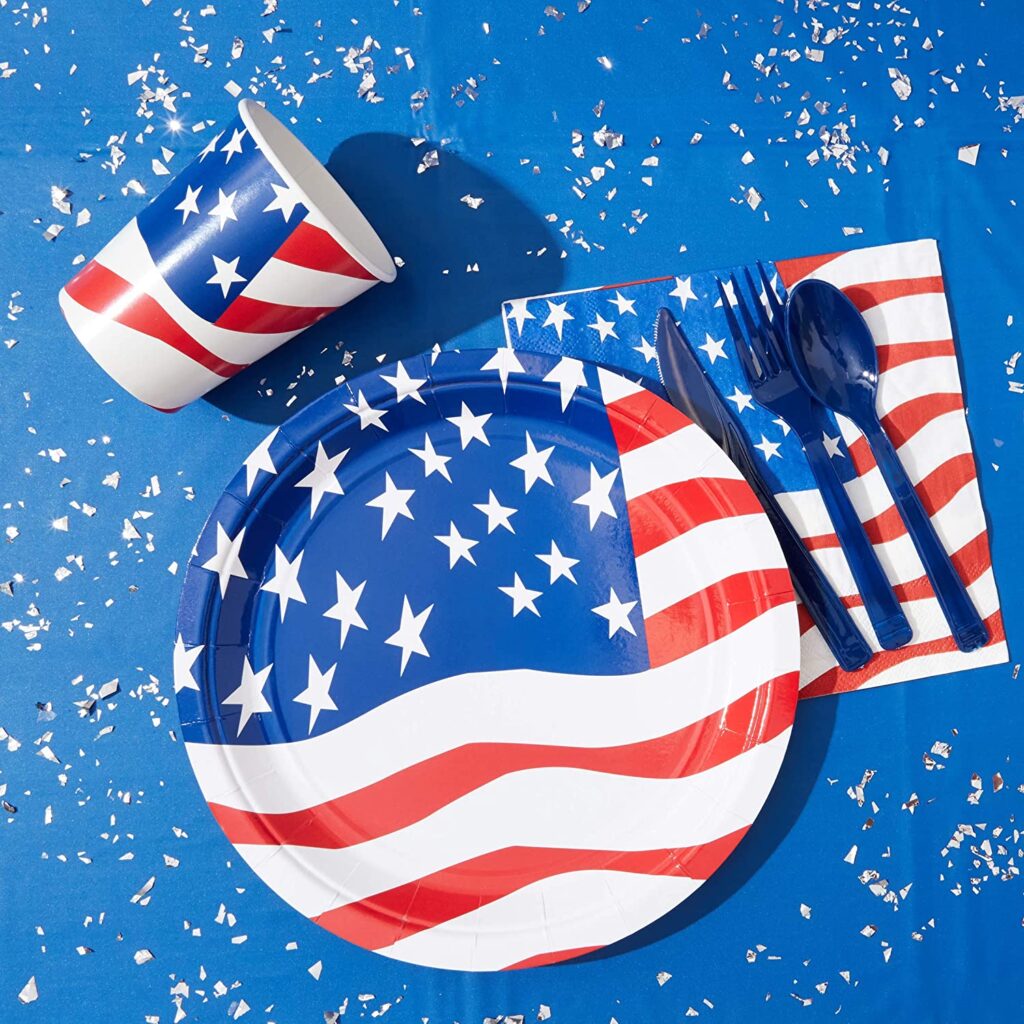 Paper plates, napkins, and silverware are a perfect way to add to your theme without breaking the bank. As an added bonus, these make for easy cleanup when your party is over!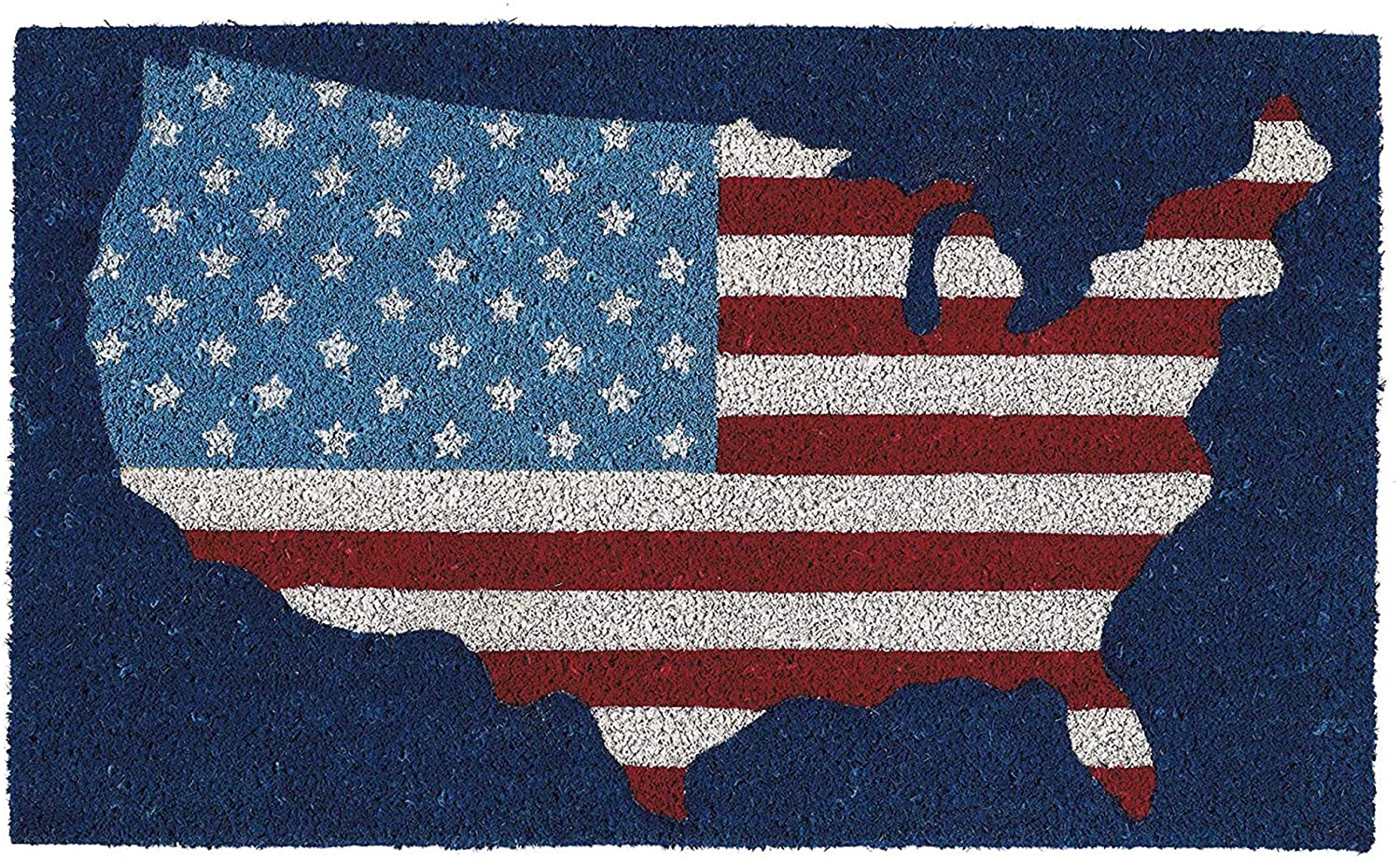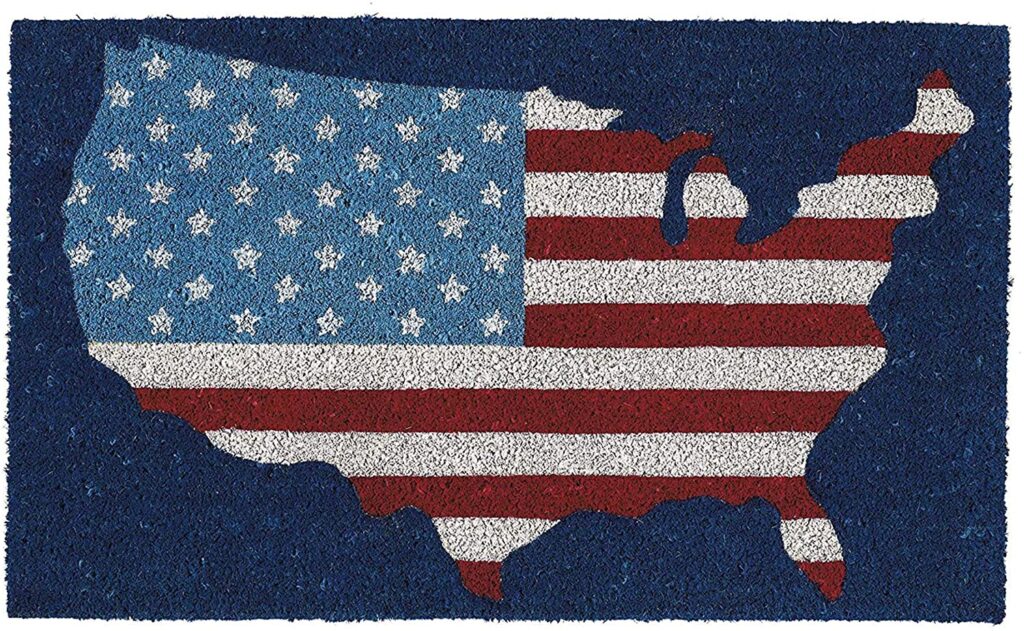 I love mixing up our welcome mat throughout the year depending upon the season. This patriotic welcome mat would be perfect for Memorial Day, Veteran's Day, and the 4th of July!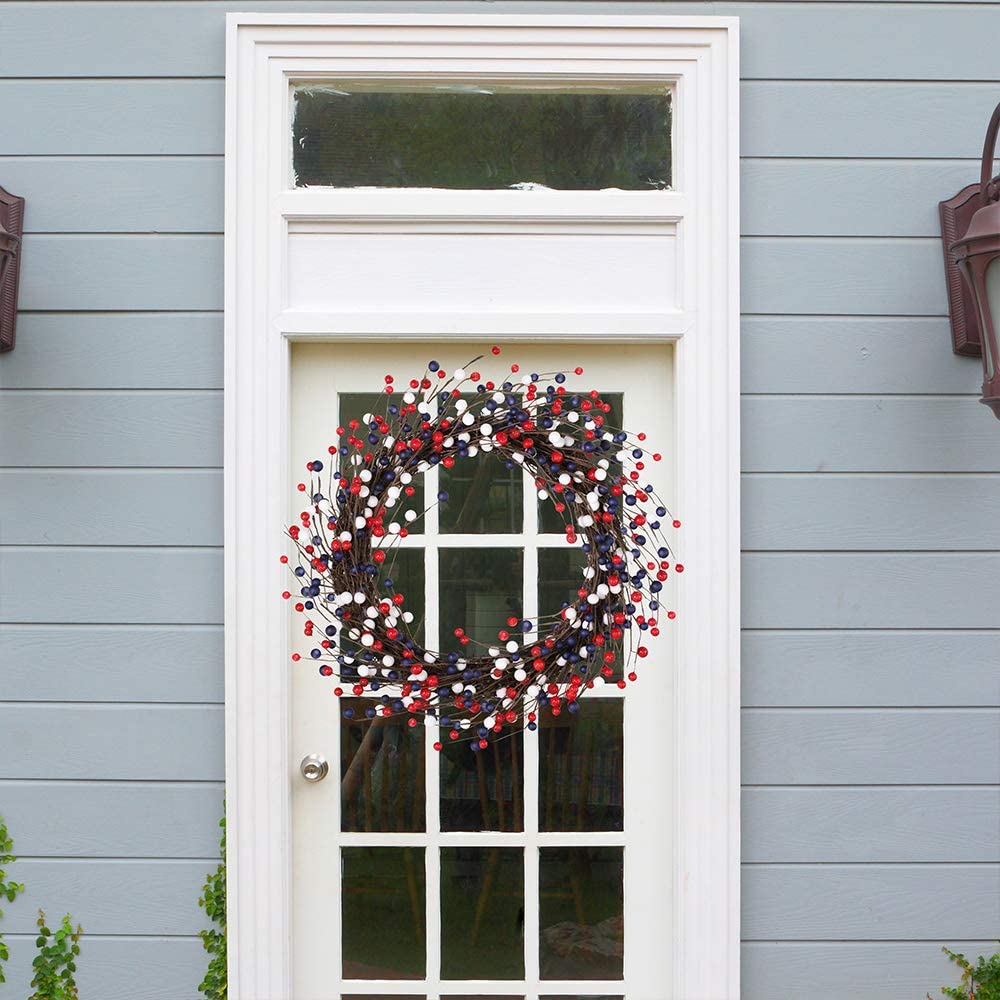 Do you hang a wreath on your front door? Consider mixing it up with this beautiful red, white, and blue berry wreath. You can leave this up all summer long if you want!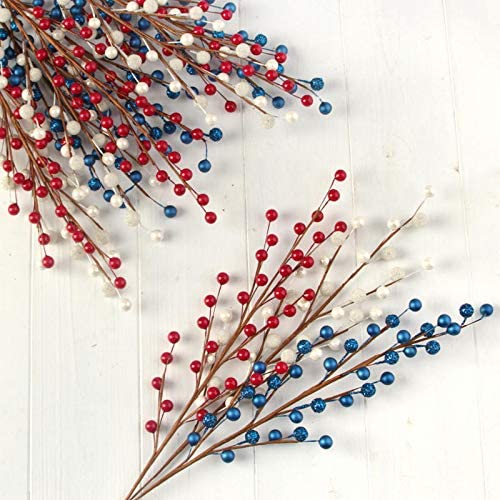 These berry sprays are perfect to add to your holiday decor. Stick them in a vase or even add some to your plants! These are small enough to make storage simple and festive enough to make an impact.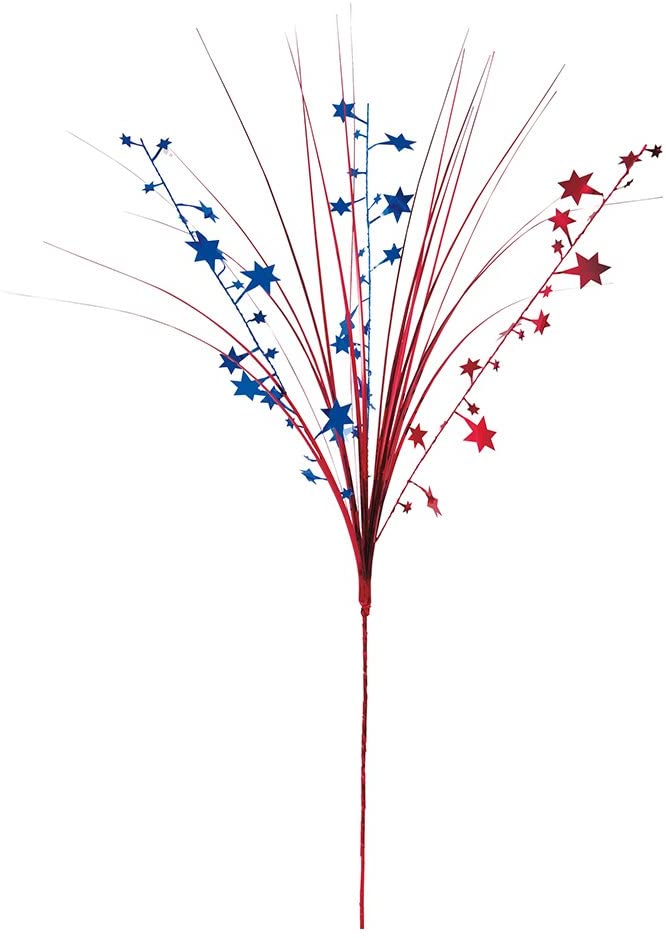 Similar to the berry sprigs, these foil sprays can be put anywhere! These are also fun to hand out to kids to let them play with throughout the day.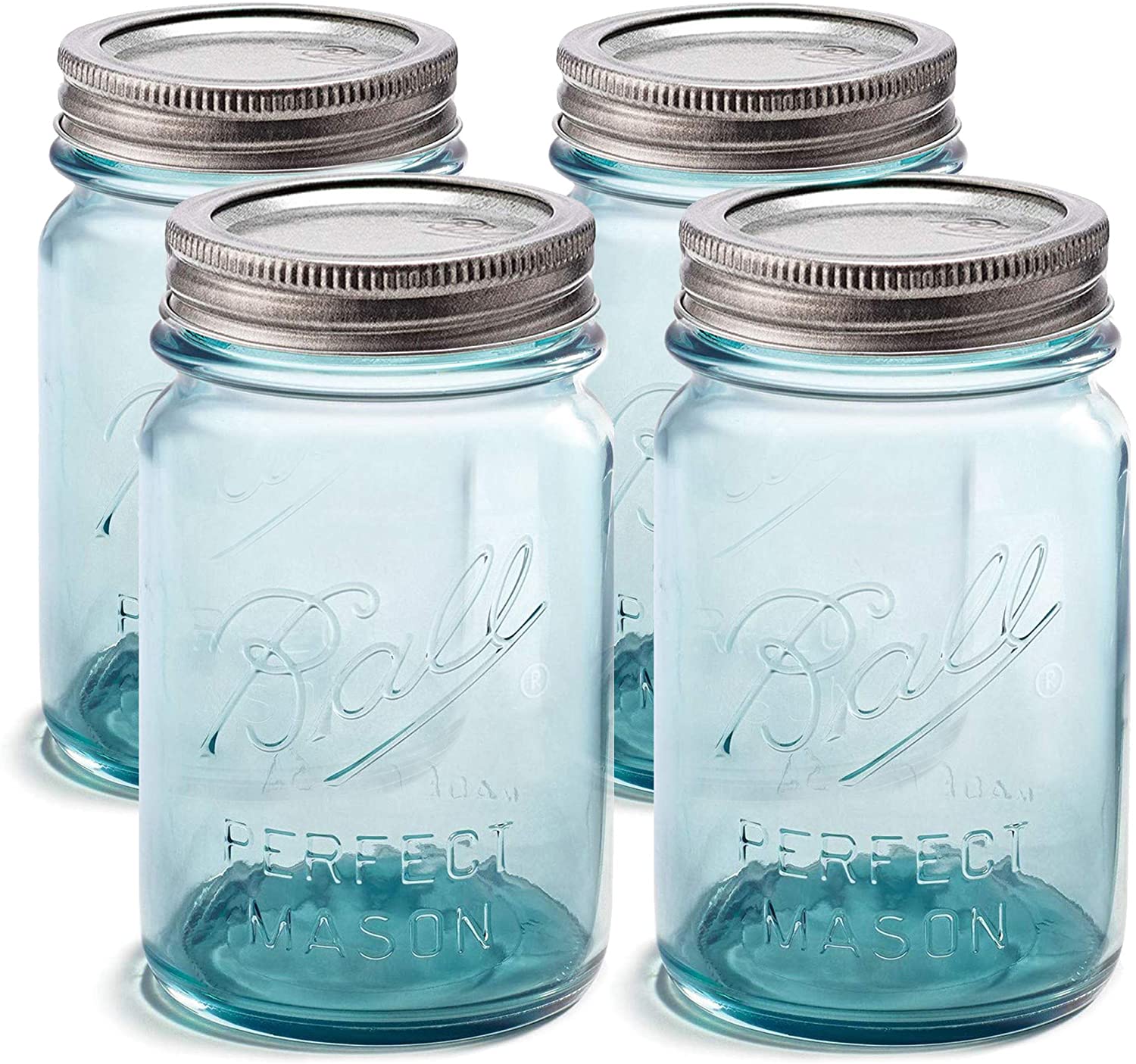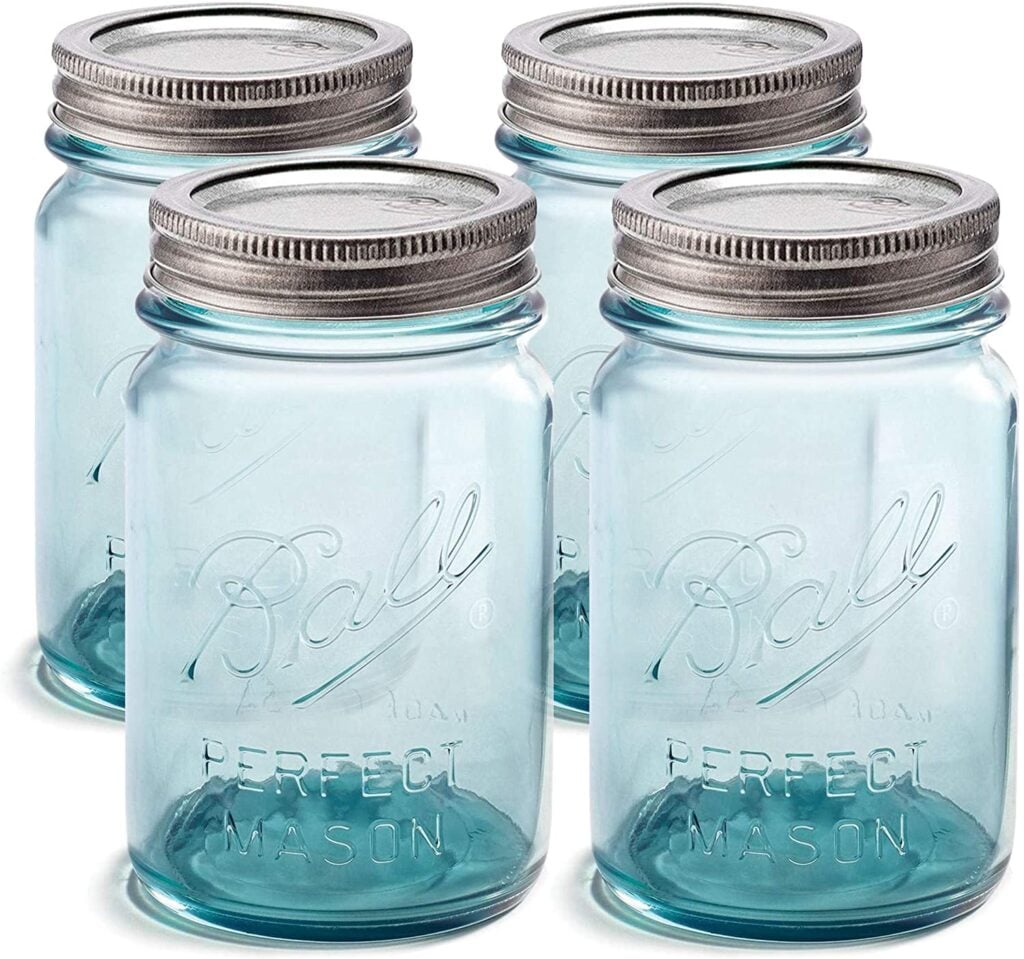 If you do not have blue mason jars you need to get some. These can be used as drinking glasses, silverware holders, vases, candy containers, and more! These can be used year long and are one of my favorite dual purpose items.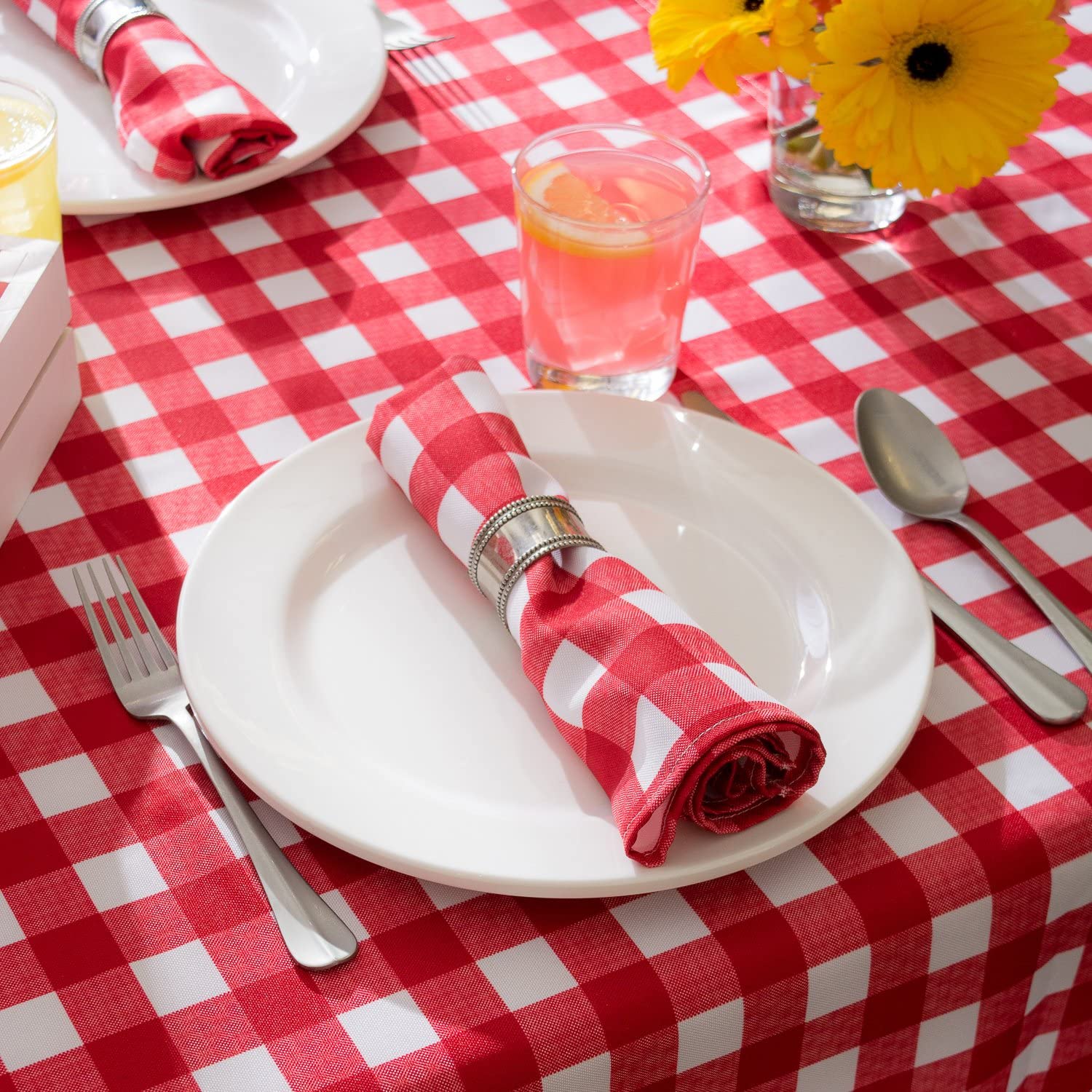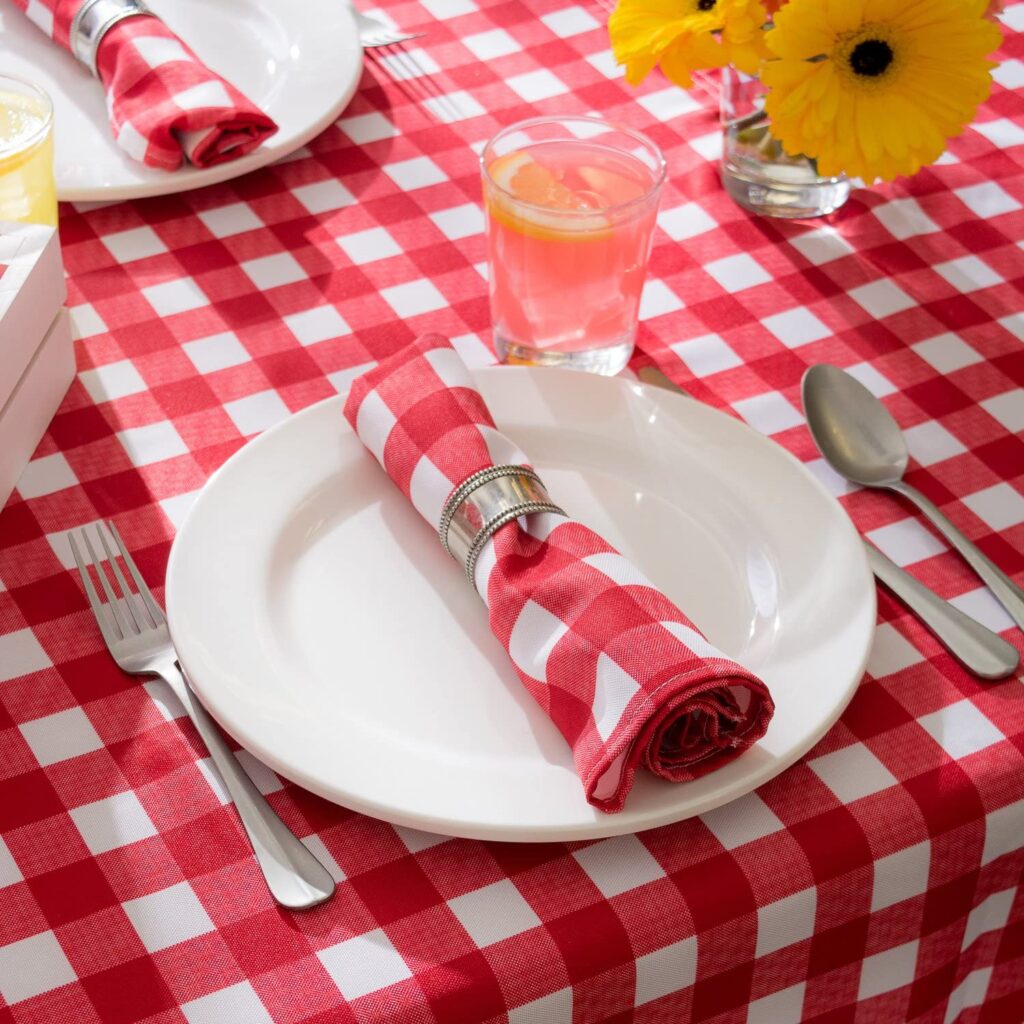 Few things scream summer like a gingham checked tablecloth or blanket. Cover up your old but sturdy banquet or card table and you are good to go!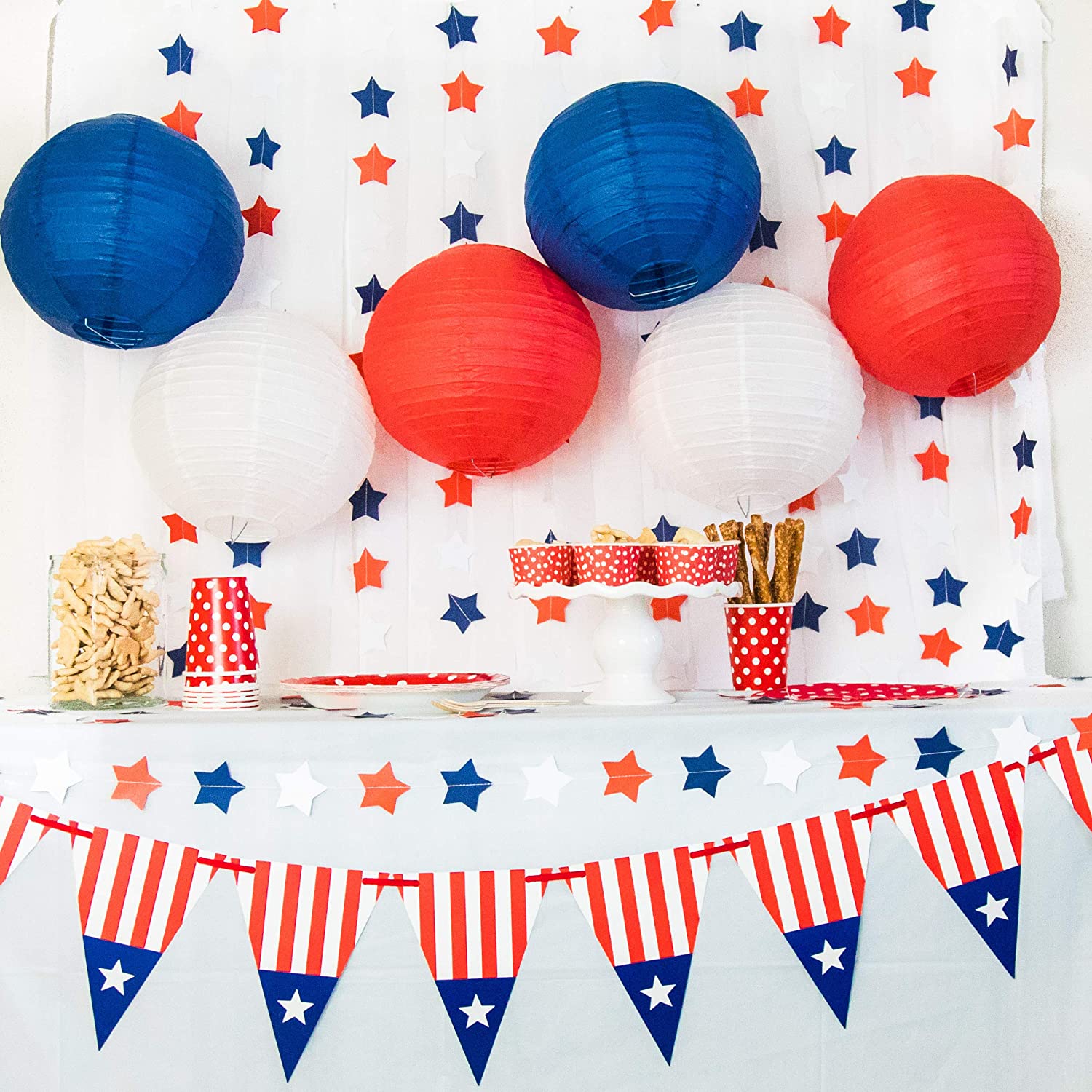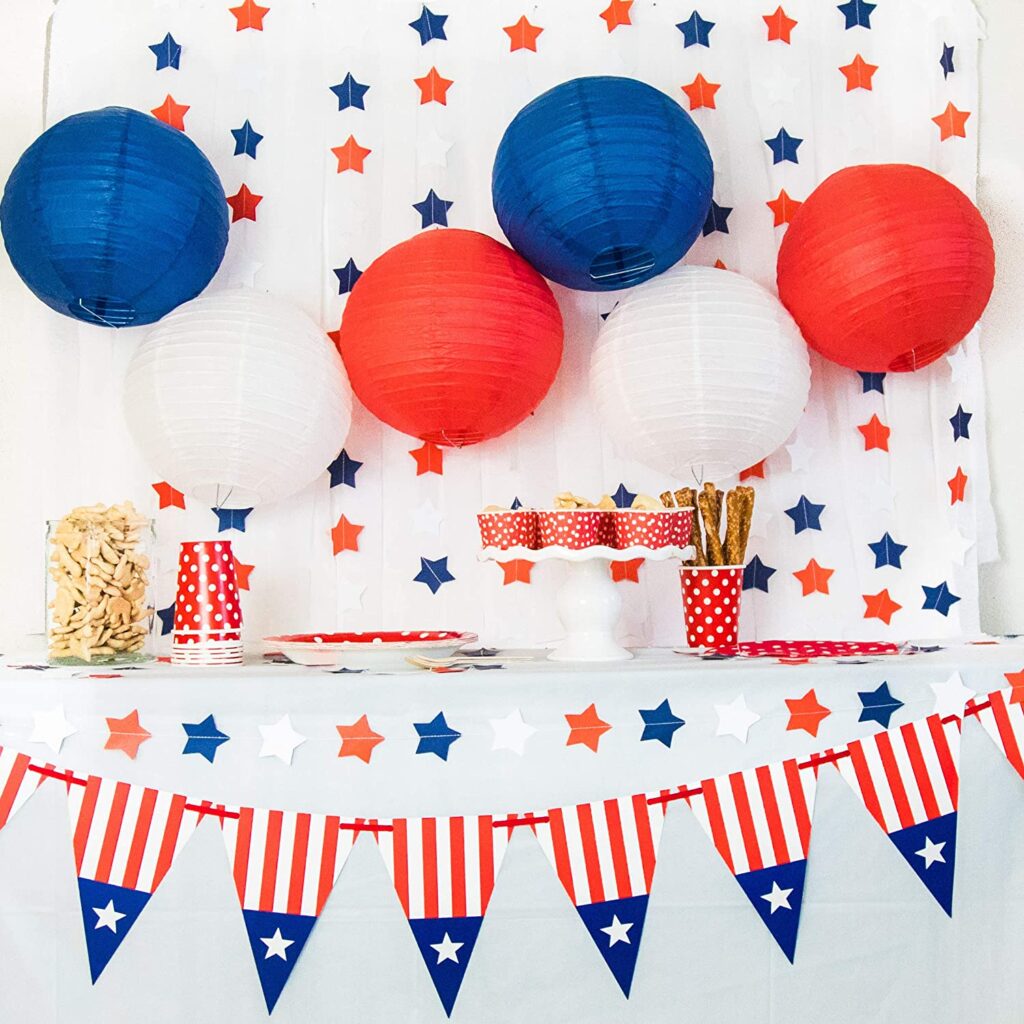 Banner decorations are such a fun way to add to your party. Use 3M hooks on your wall to hang these indoors! These would also be fun on your porch or deck railing.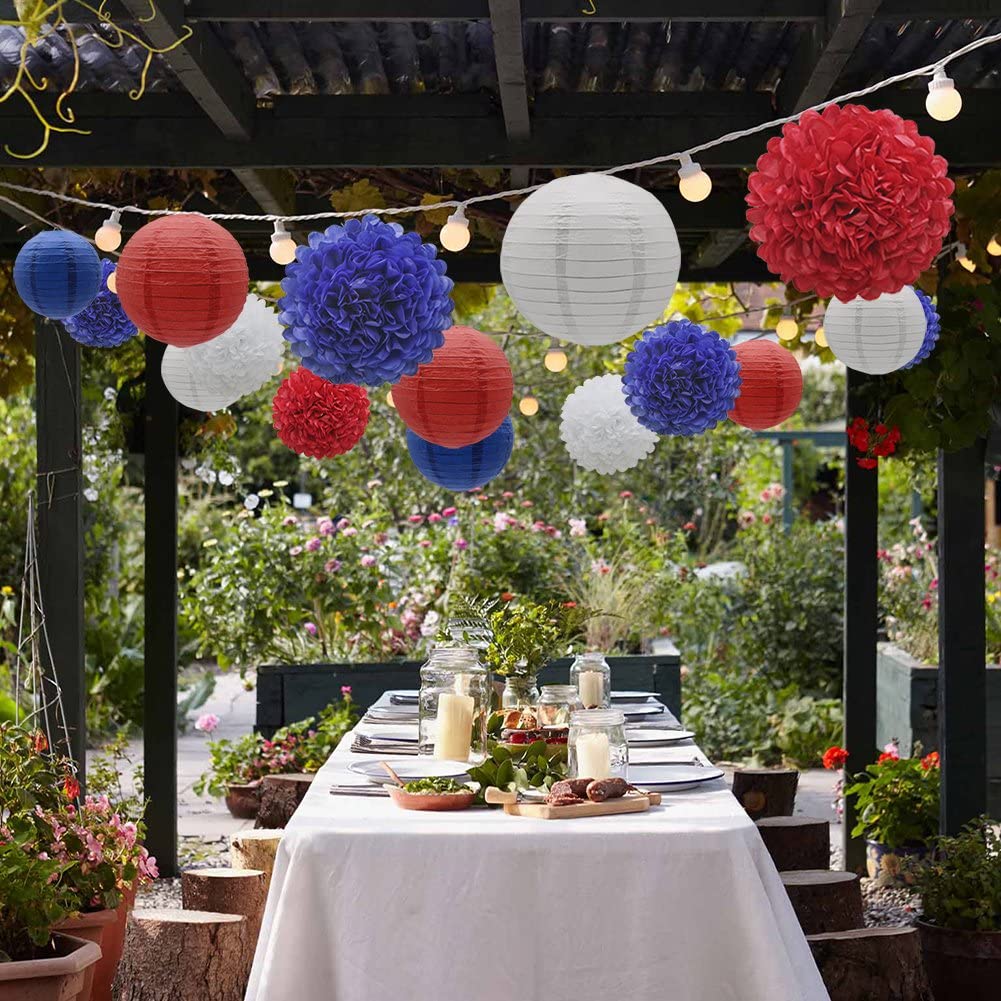 I love paper lanterns! They immediately take your decor to the next level. Hang these from a ceiling or add them to a string of lights like in the photo above!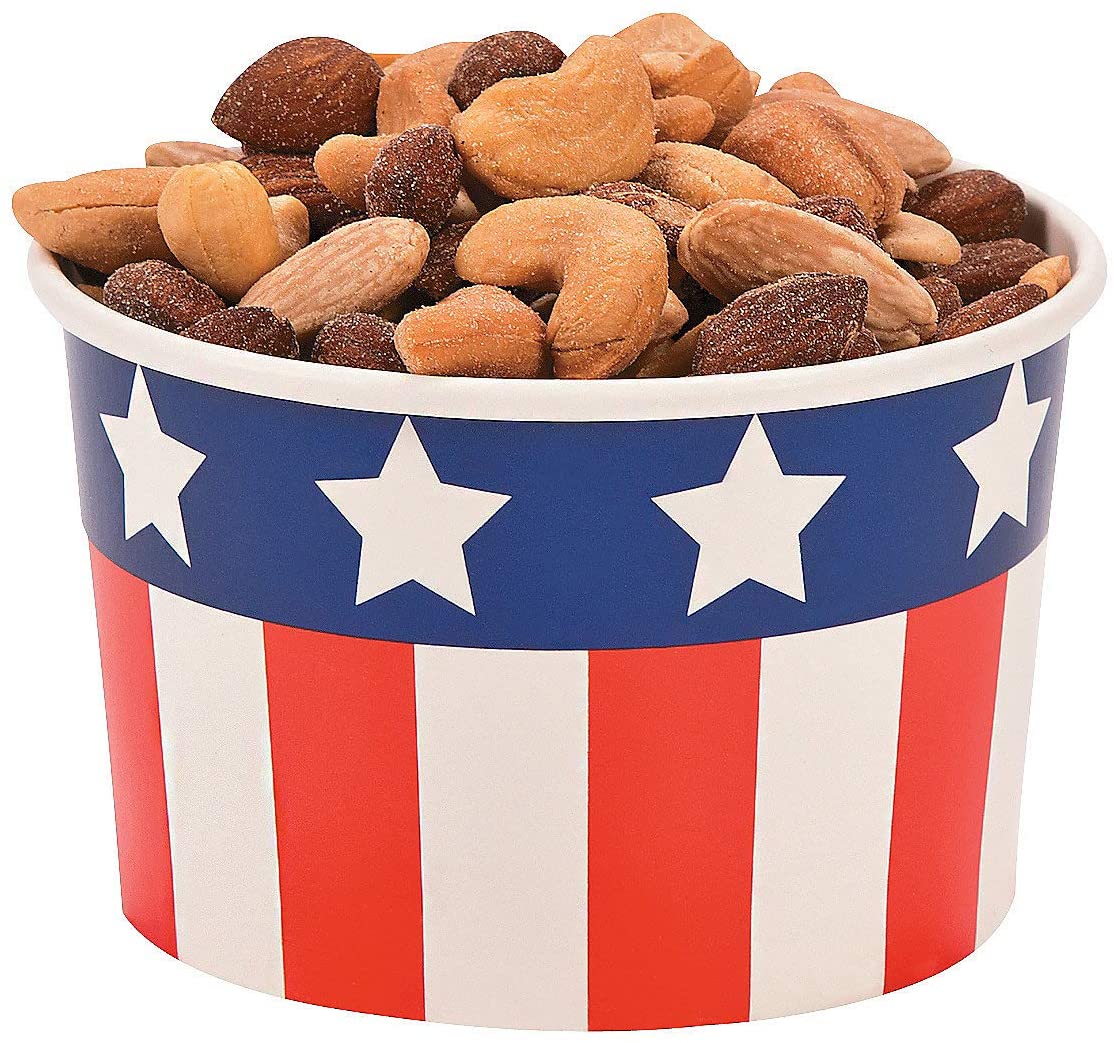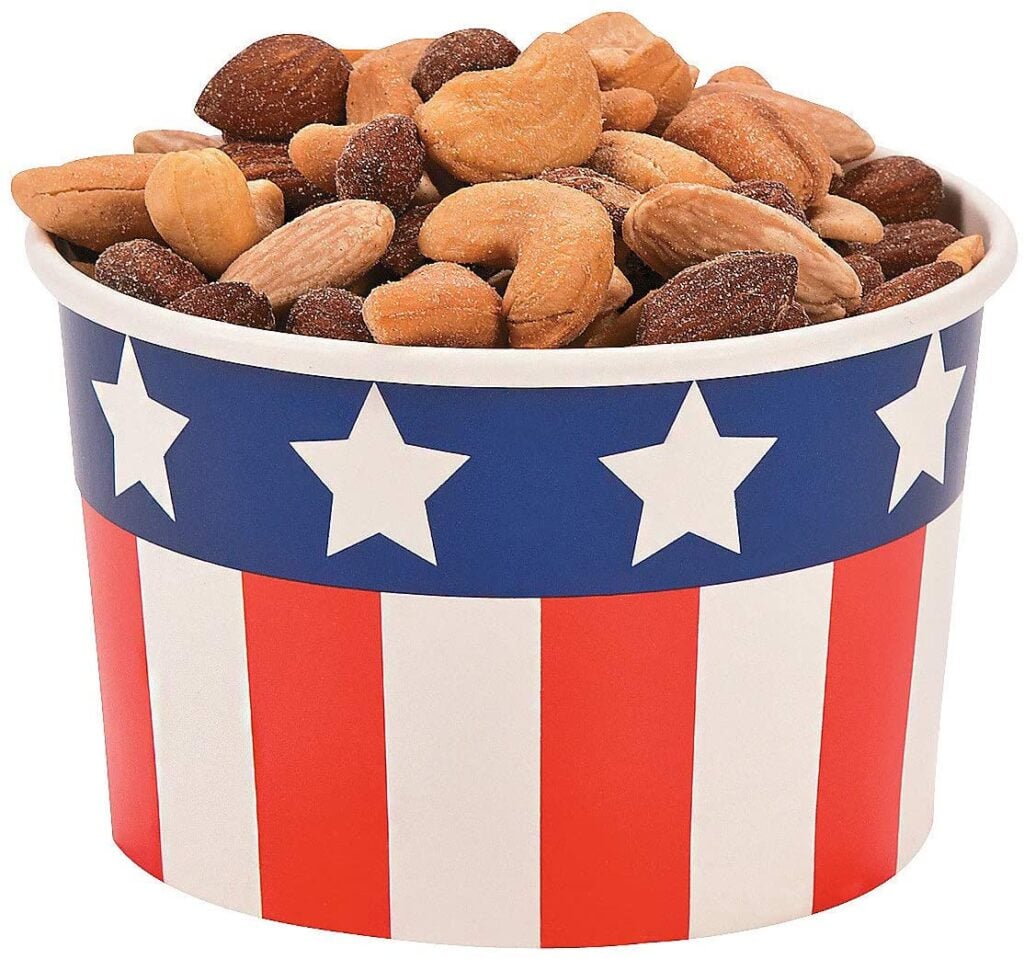 These red, white, and blue snack bowls are perfect for nuts and candy! Grab some red, white, and blue m and m's and fill these up to have around the house.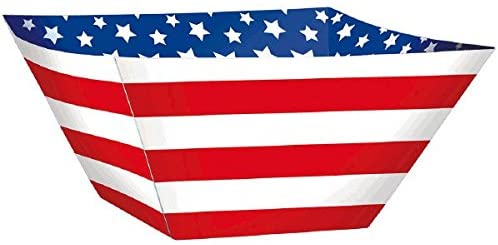 Similar to above, these square bowls are great for things like chips and popcorn! And the clean up is simple.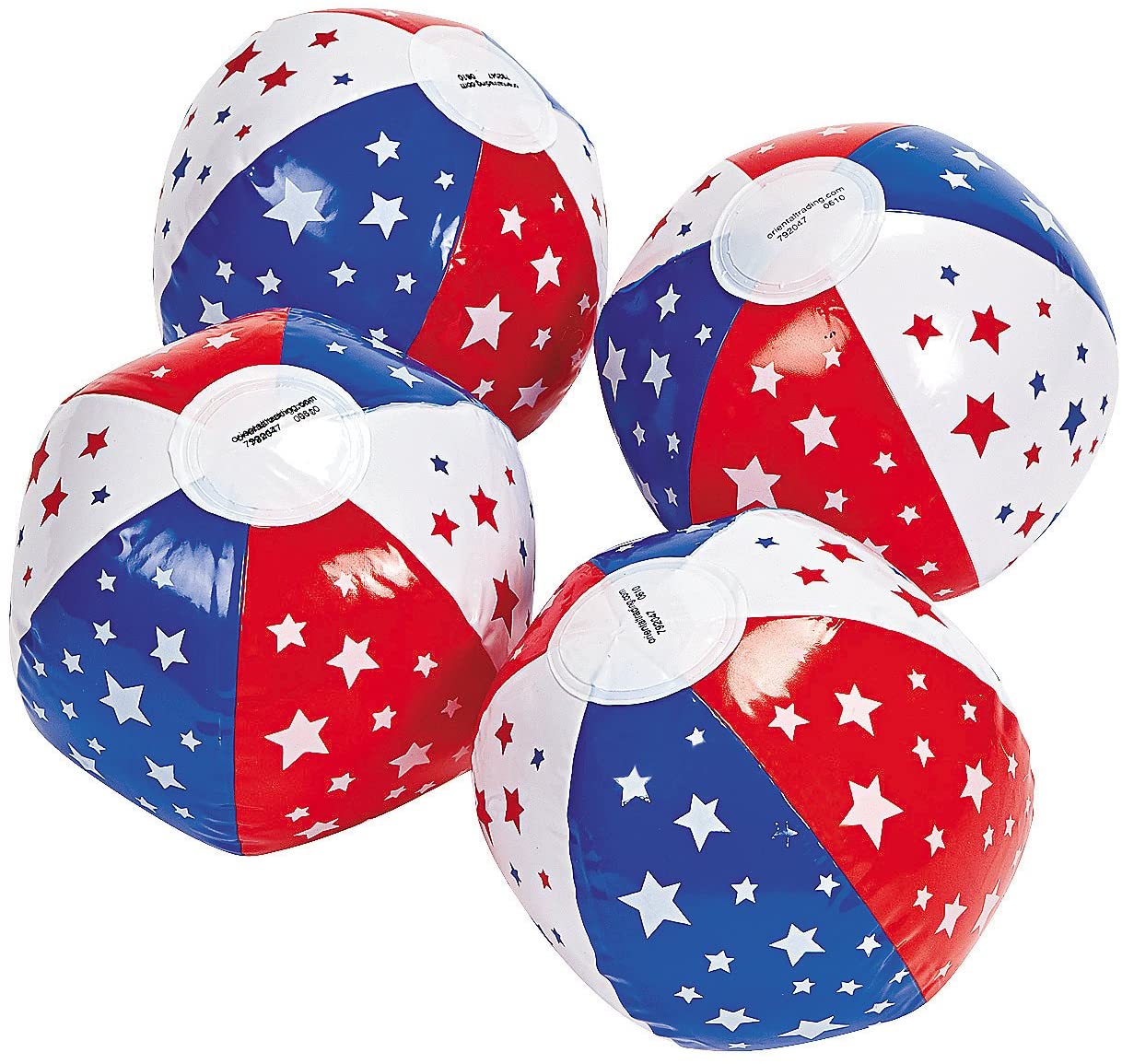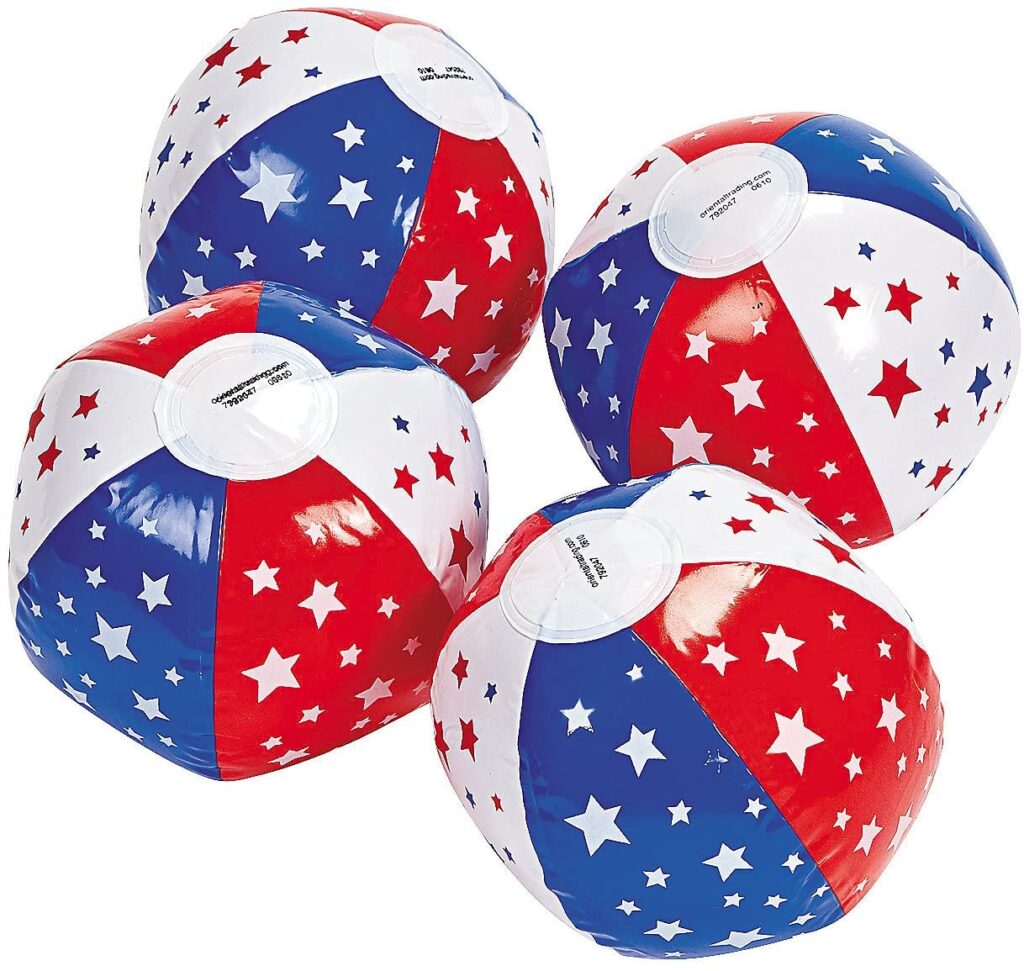 If you are headed to the pool or lake for the 4th of July holiday be sure to grab these patriotic beach balls. These will be fun to have around to play with and storage is simple!