Today I'm partnering up with Primo® water to share about how I stay hydrated while keeping fit and how Primo water helps with that!
I do the bulk of my workouts at home, in our basement since most often I'm doing them while our kids are still sleeping. It's super important for me to drink enough water simply because I'm pregnant, but even more important when I'm working out! More often than not, I forget to fill up the water bottle I keep with my workout stuff before I start my workout!
When I got my Primo water dispenser it came with a helpful welcome guide to get you started.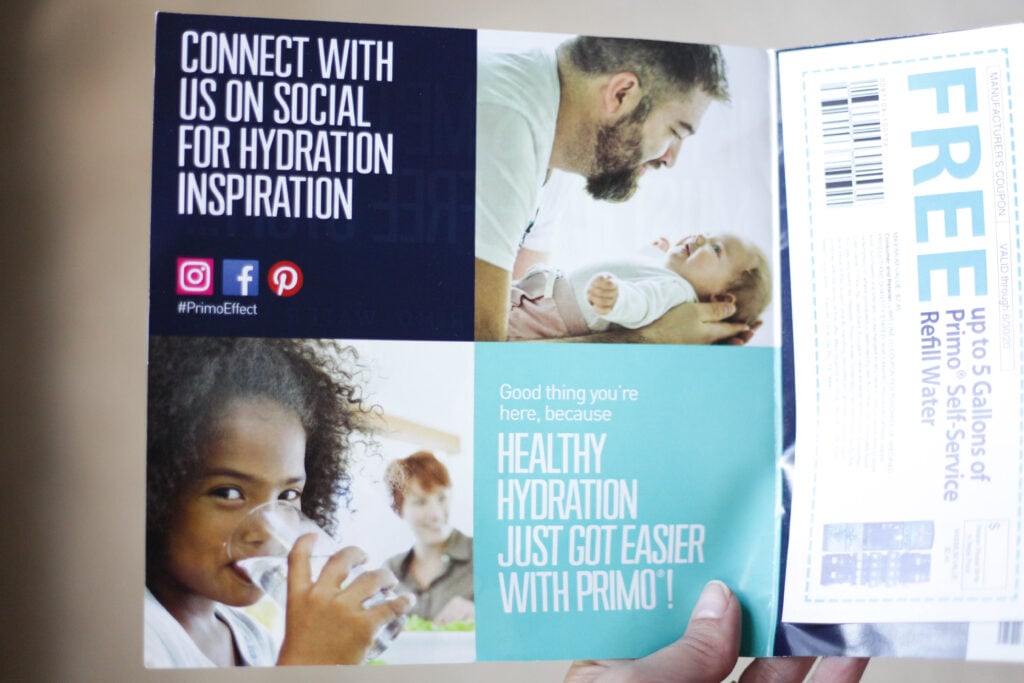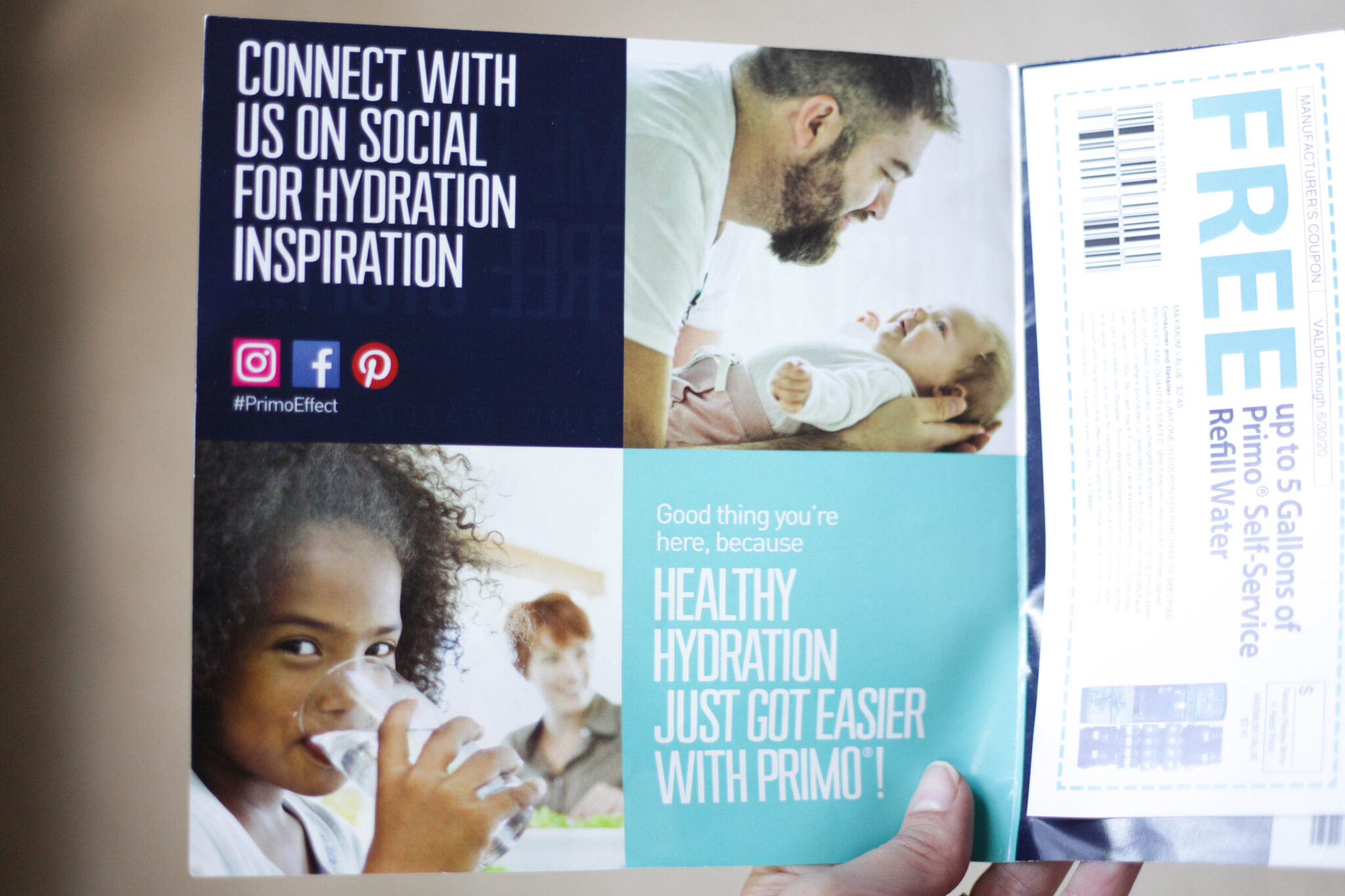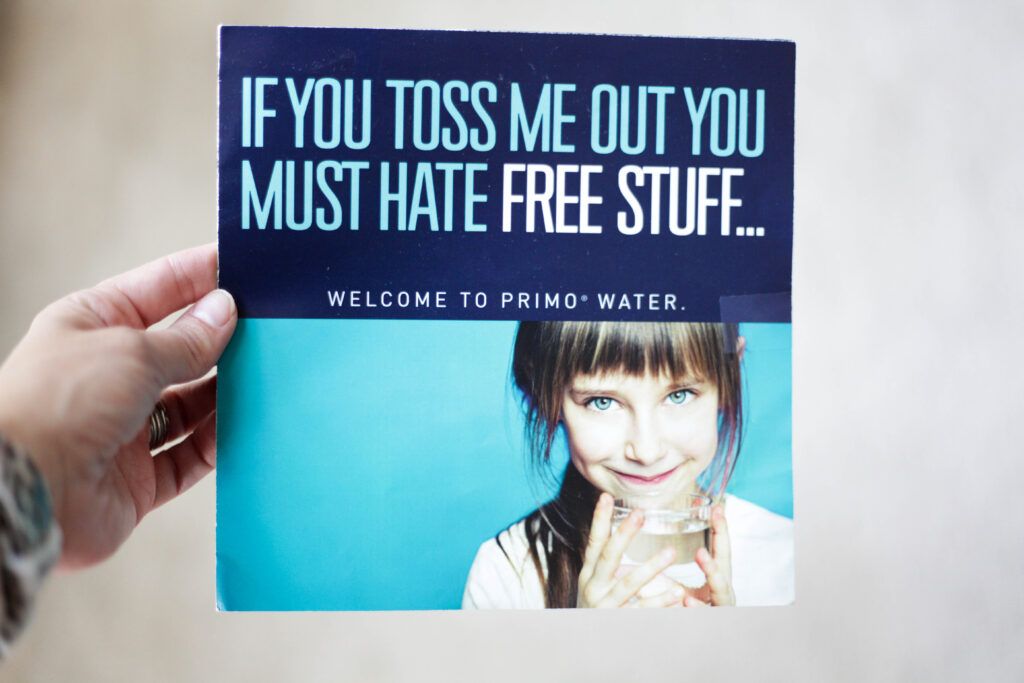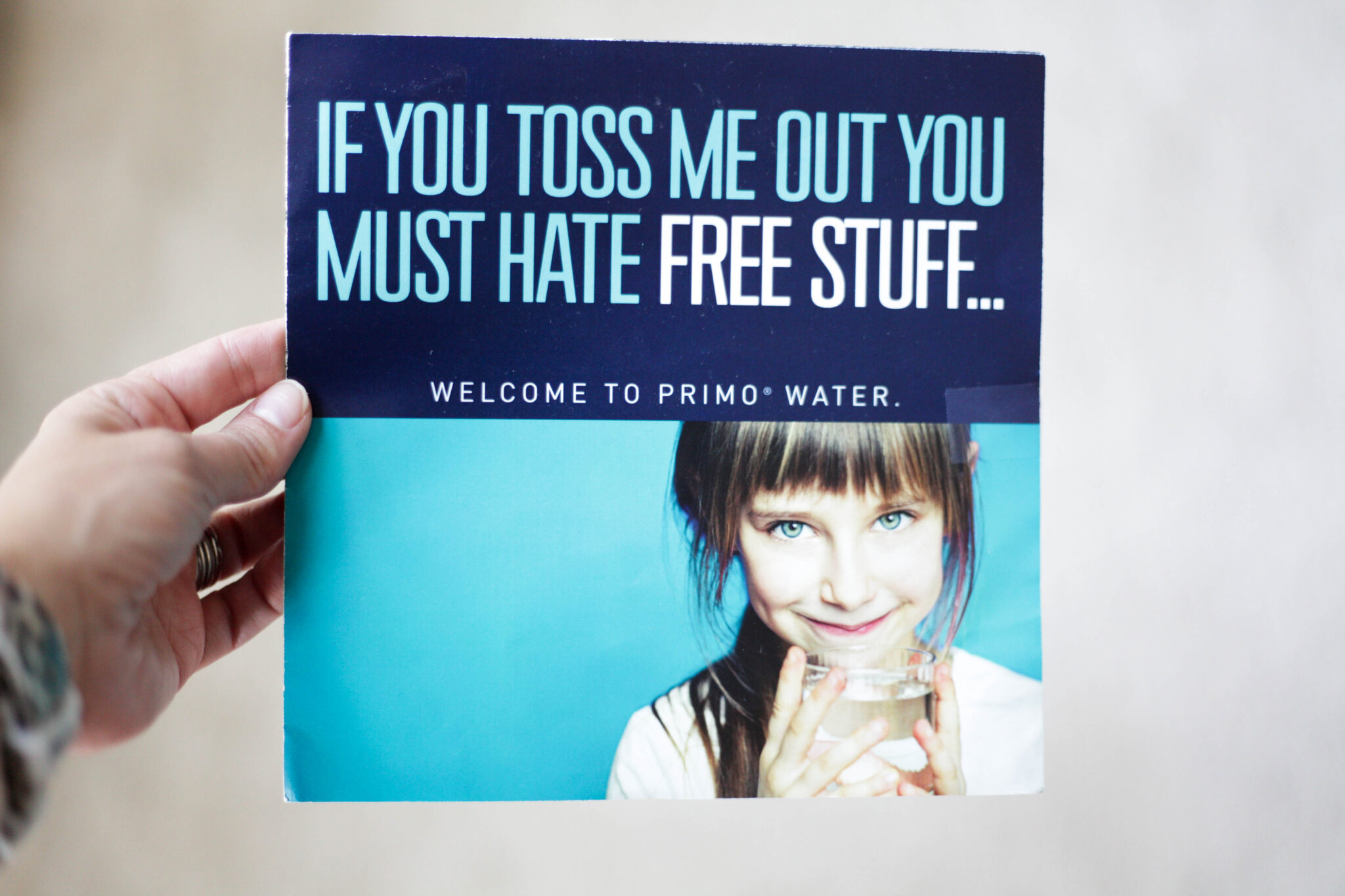 Because of that, having our Primo water dispenser right next to my treadmill has been a huge asset in keeping me hydrated! It's super easy to take the 5-gallon water bottle to a Primo refill station to get it filled up. (I recommend getting a non-spill cap to make transporting it easy!)
We actually go to the local fish store by our house. It's dual purpose – the kids LOVE seeing all the fish and I get my water bottle filled! You can also find the refill stations at places like Lowes, Home Depot and Walmart. All you need to do is put your zip code into their website to find all of the locations closet to you!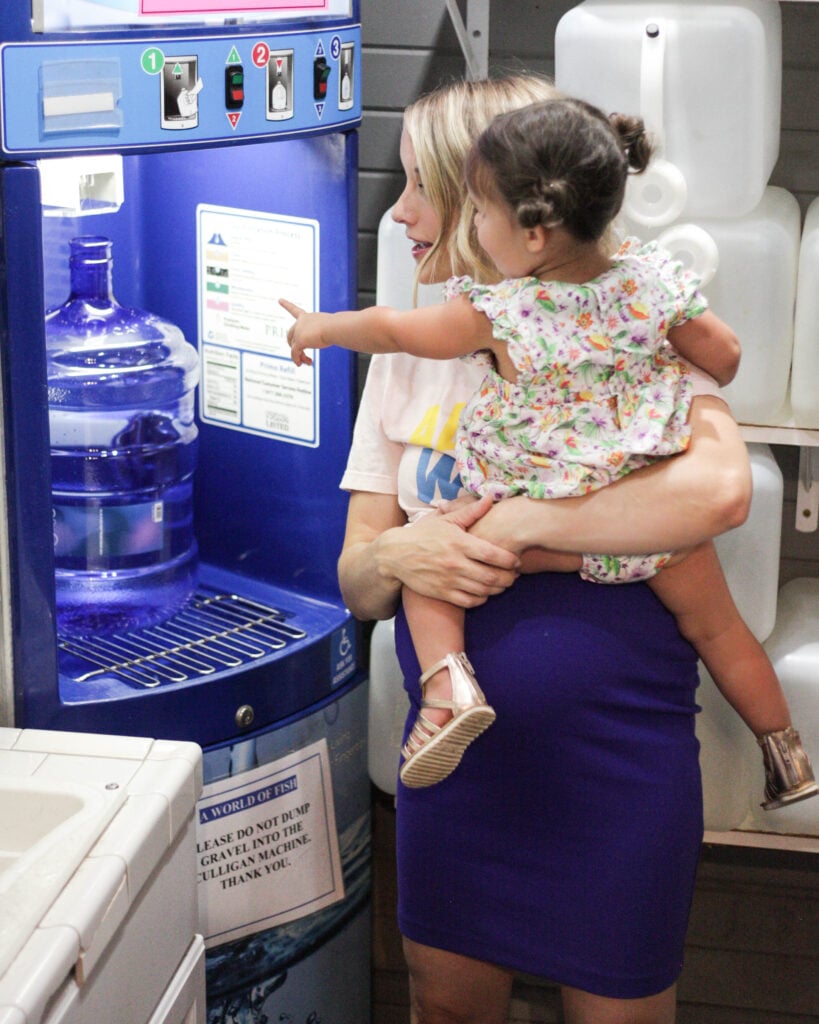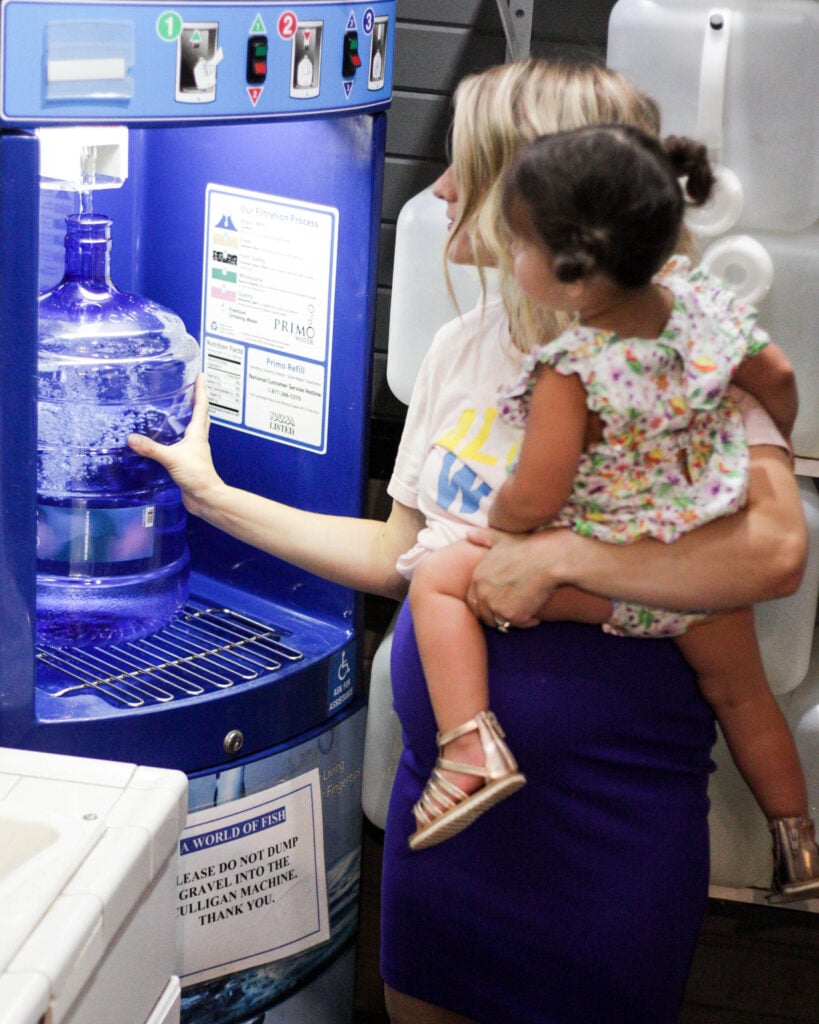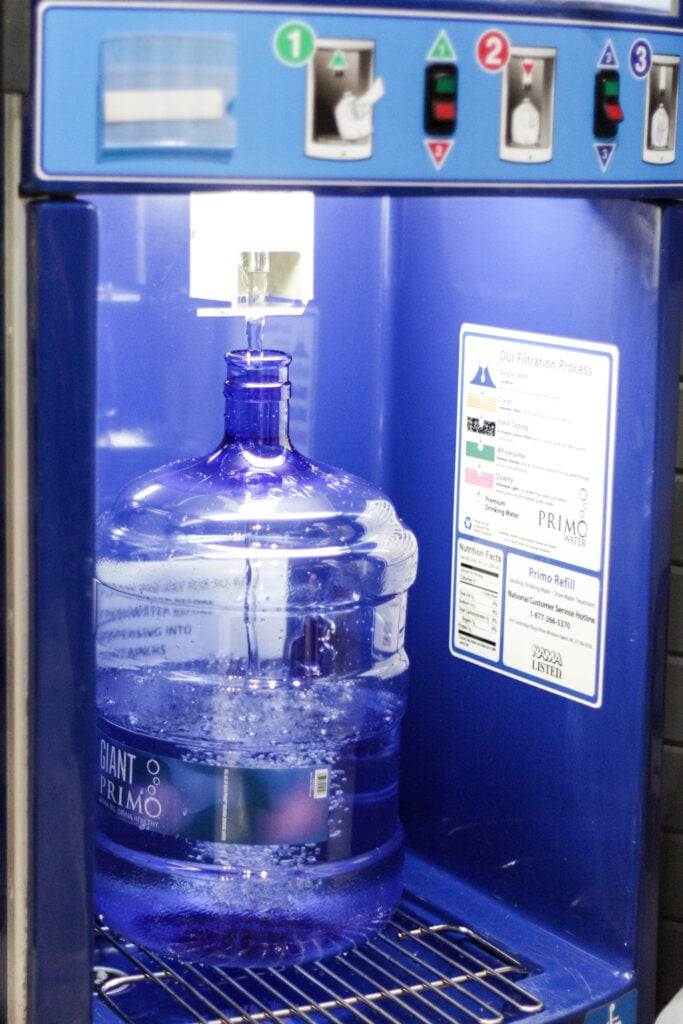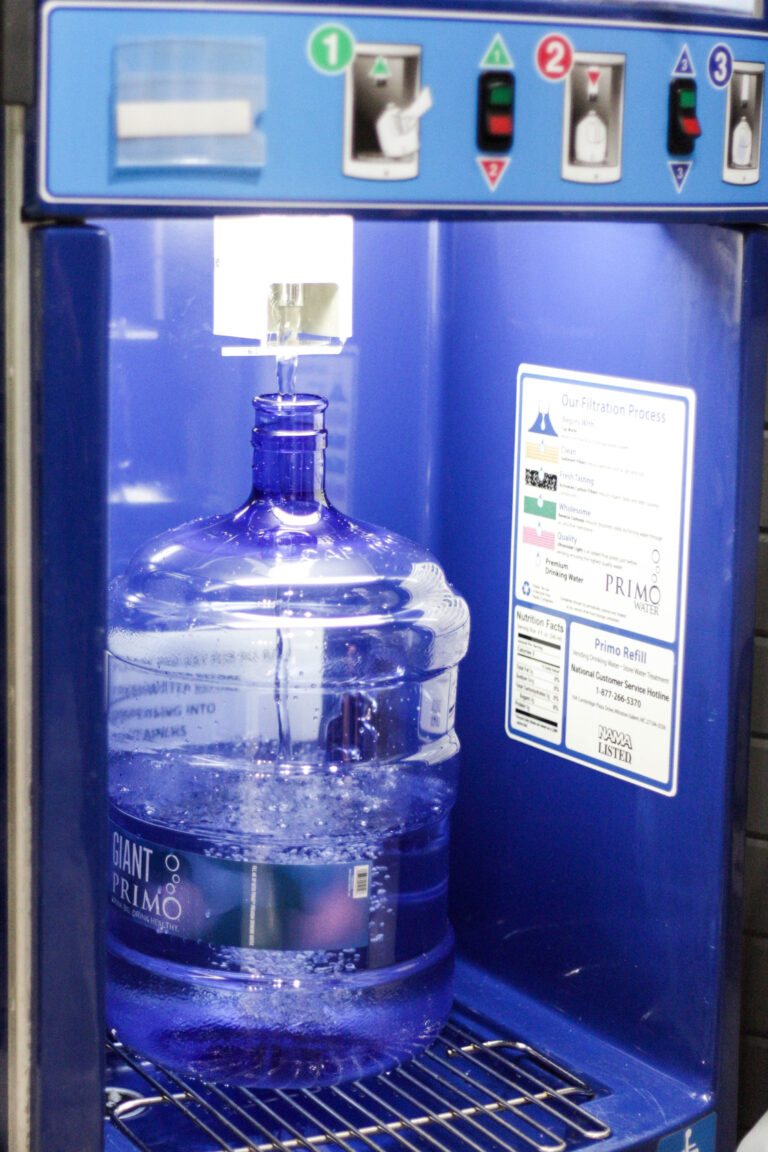 Then we head back home, I simply put it back in my Primo water dispenser (we have the Smart Touch Deluxe Bottom Loading Water Dispenser) and I'm good to go! The water I get through Primo is purified through a multi-step purification process that includes reverse osmosis! It significantly reduces the presence of chlorine, bacteria and parasites, heavy metals (including lead and mercury), and contaminants so I know we're getting high quality water. The water dispenser allows us to get hot, cool or ice-cold temperature water.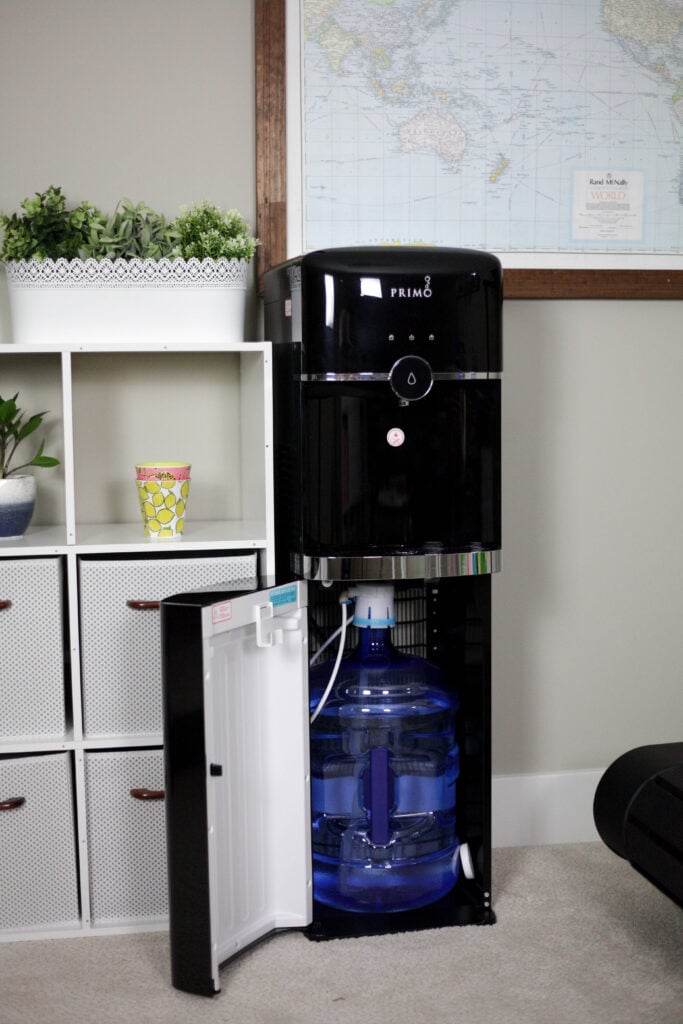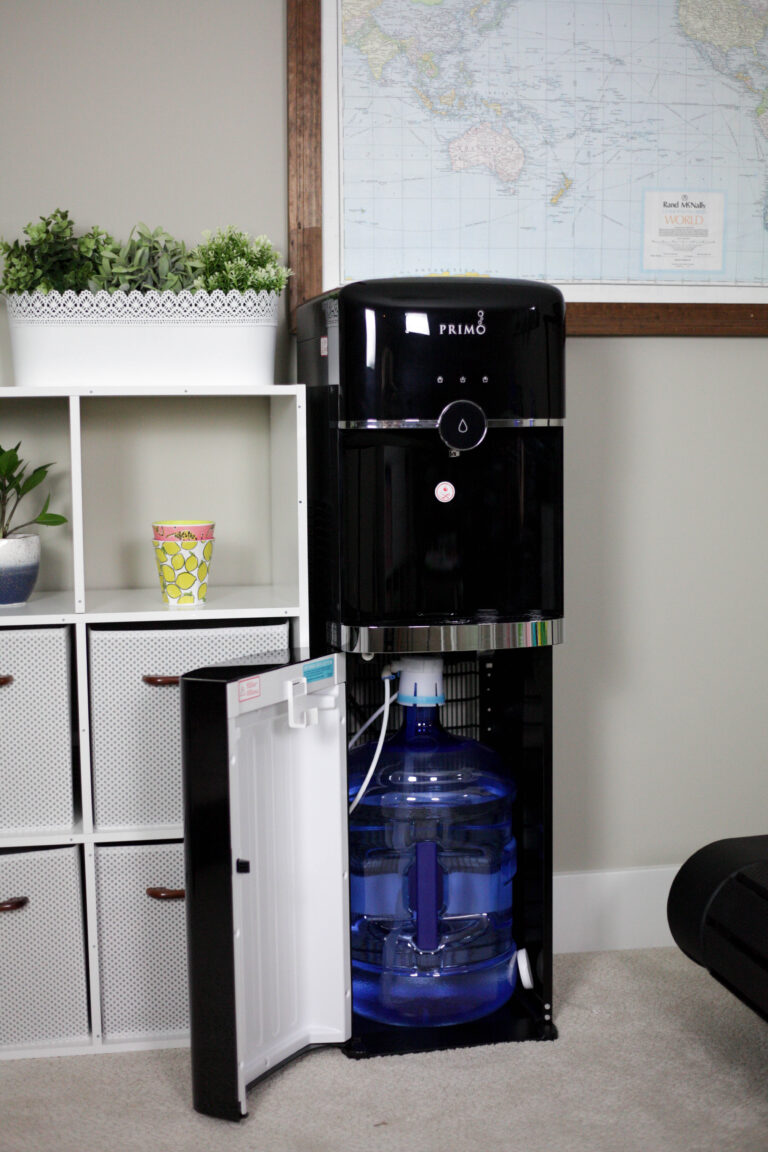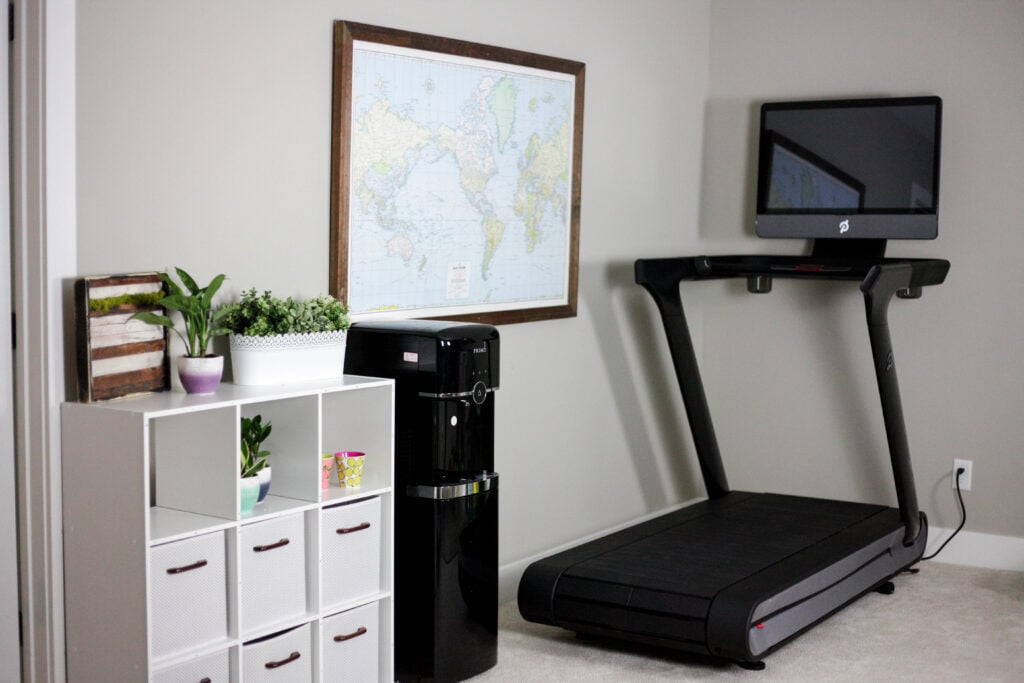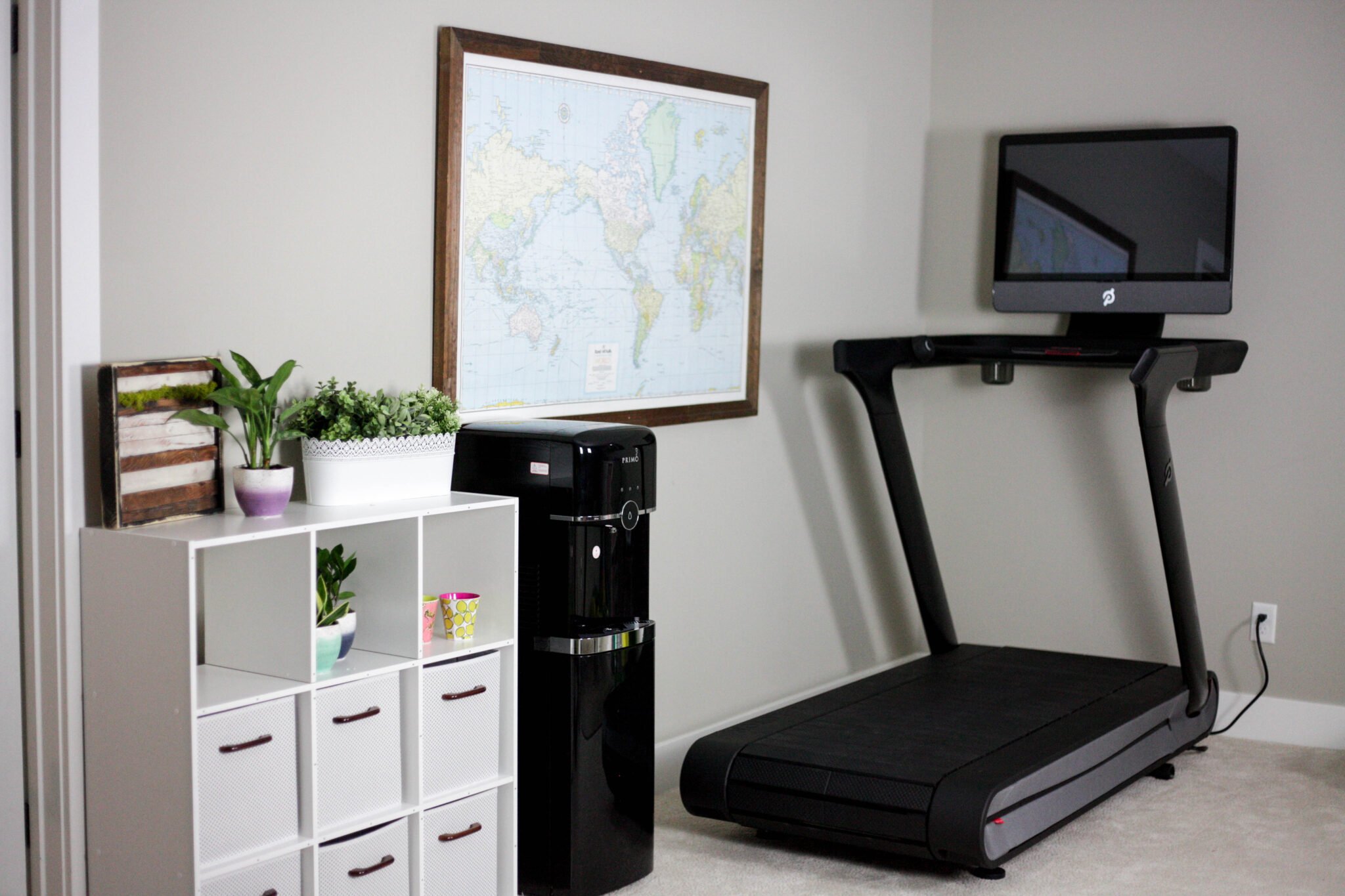 There's also a temperature control so we're not at risk of Roy or Penelope accidently dispensing the hot water. Since we spend a lot of time in the basement in the winter and on rainy days, having the Primo water close by has also helped the kids drink more water! I keep cups for them downstairs so they're easily able to fill up their cups and get water! The Primo dispenser helps us to use less water bottles AND drink more water! That's a win win! One 5-gallon bottle saves 1,100 single-use bottles from the landfill! My kids are also way more apt to drink more water when it's easy for them to get it.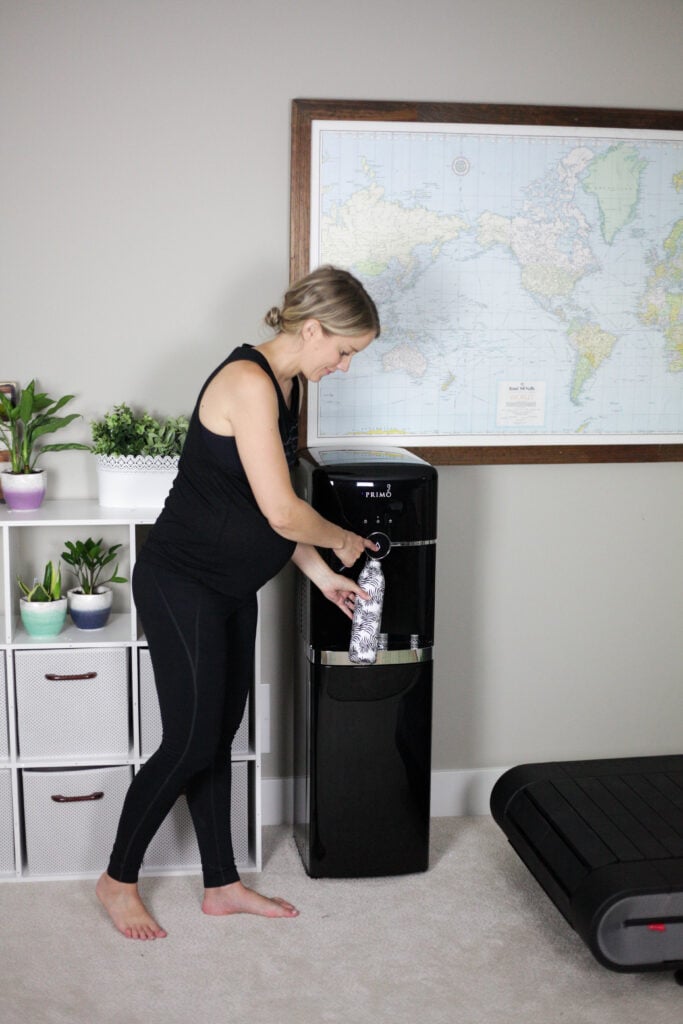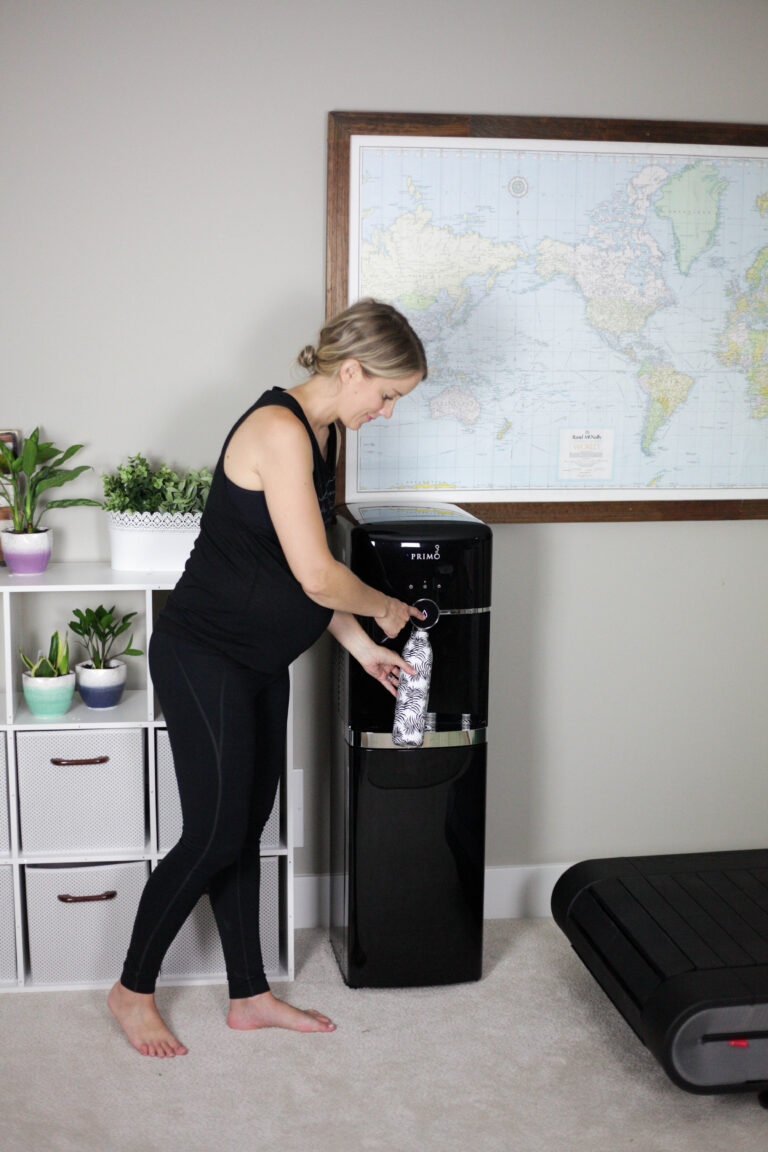 You can get 25% off a dispenser, FREE fast shipping + a FREE coupon will be mailed for a 5-gallon bottle of Primo water and another will be in the box when delivered with the code "WATERGOALS25".
This is a sponsored post on behalf of Primo. All opinions are my own.