This post is sponsored by Tranquility but as always, all opinions are my own.
Looking for a weighted blanket? Today I'm sharing my full, honest review of the Tranquility weighted blanket!
Last year we bought my mom a weighted blanket for her birthday. Secretly my sister and I both wanted to keep it for ourselves because we LOVED the idea of a weighted blanket, but we did the right thing and gave our mom the gift we had bought for her. 😉
I've wanted to try one out since then because I love heavy blankets, even in the summer, but we don't really have that many! So you can imagine how thrilled I was when Tranquility reached out to see if I wanted to try out one of their weighted blankets – yes!!
Tranquility Weighted Blanket Review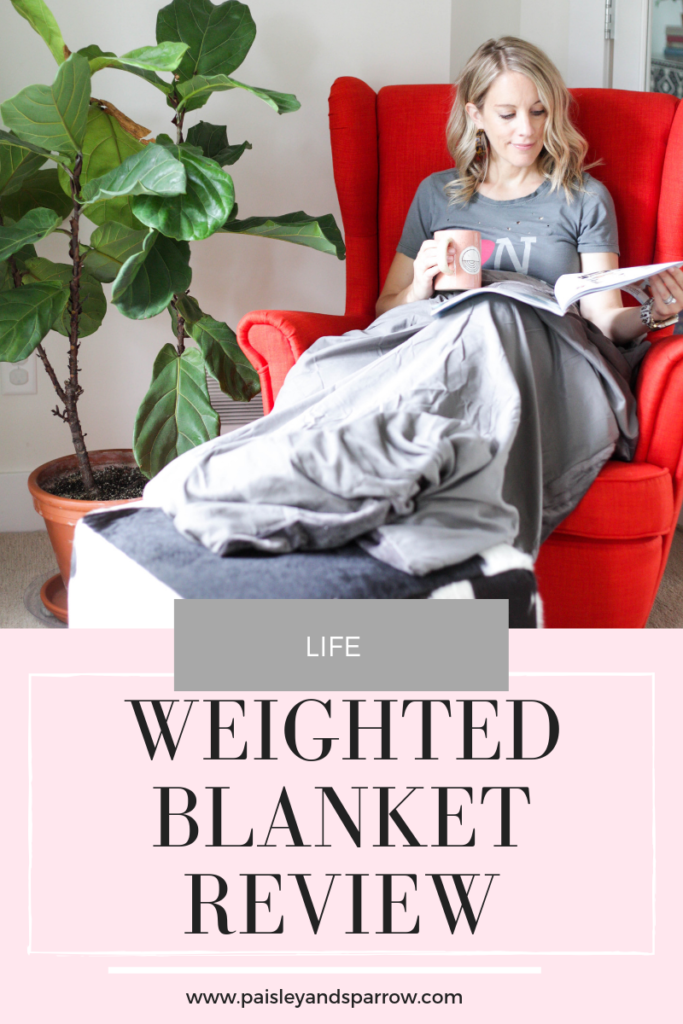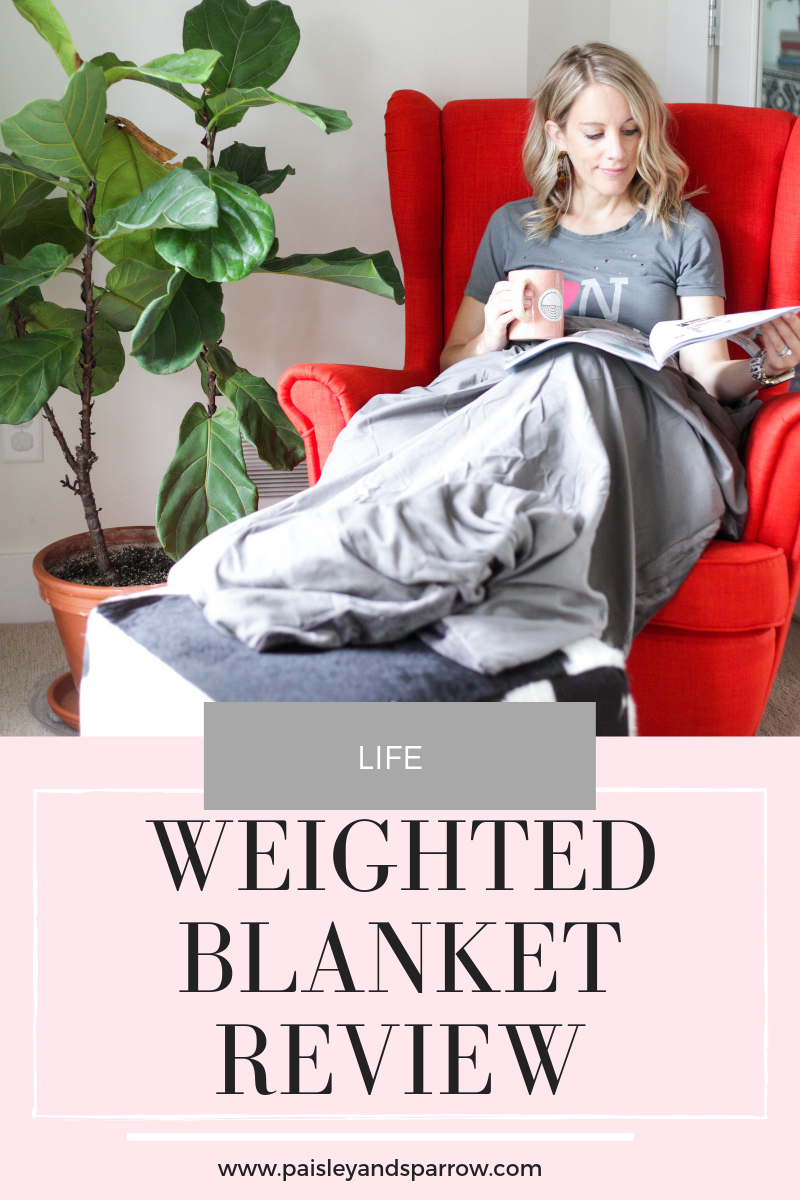 Tranquility brand weighted blankets are a high-quality, affordable weighted blanket from American Textile Company. They come in a variety of weights from 6-20; I got a 12 pound one. The different weights allow you to use them for both kids and adults! My sister has been wanting to get one for her son who has some difficulties paying attention at school to help him get more restful sleep. Weighted blankets can help calm and comfort people who have trouble sleeping including those with conditions like anxiety or ADHD.
The first day I got mine, Rishi and I sat down to watch a movie after putting the kids to bed and I immediately curled up with the blanket. It had been a stressful day and having the weight of the blanket on my legs was incredibly relaxing!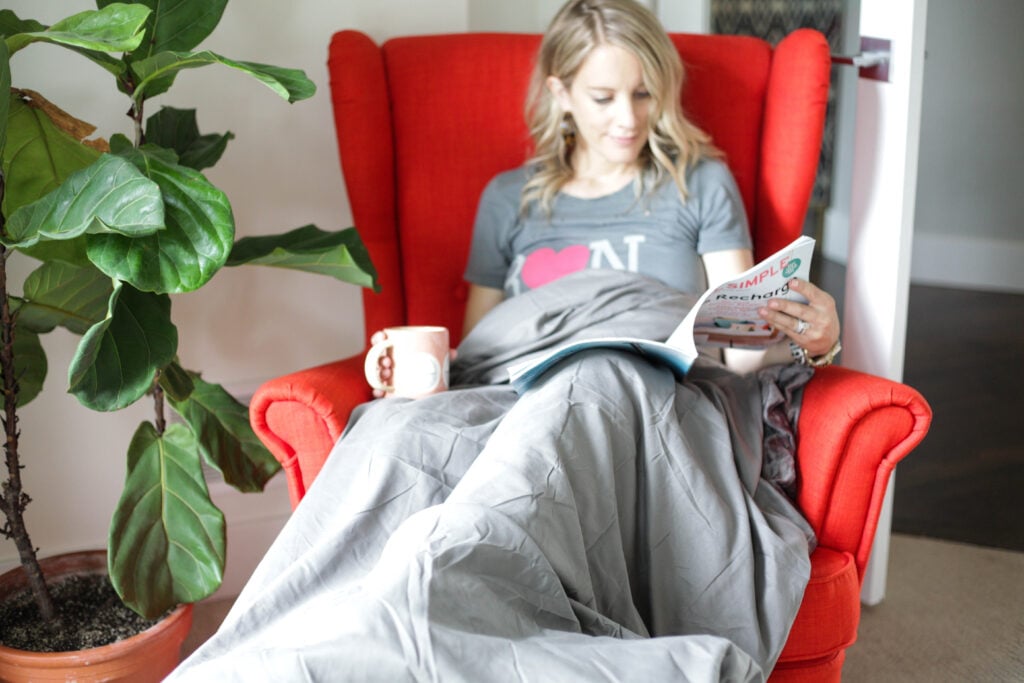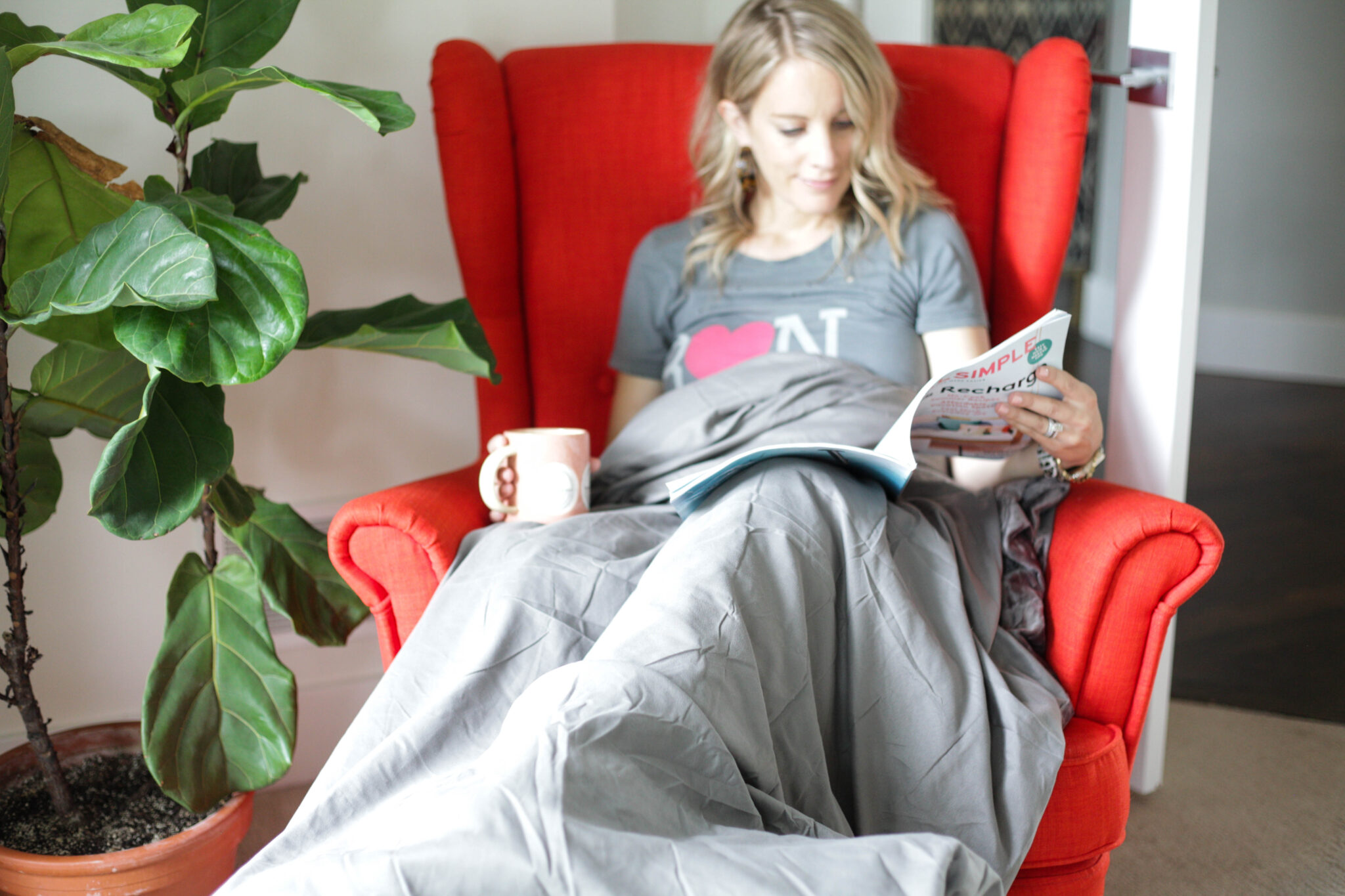 I now use it most evenings as part of my relax and unwind routine before bed, using it when I read or watch a show with Rishi. It's especially nice in the summer when Rishi doesn't want me to cuddle up with him because it's warm out! Using the blanket is like a gigantic hug with the comforting weight draped on you. I'm obsessed!
Tranquility blankets available at Walmart have a removable cover (that's machine washable!) with temperature-balancing technology that cools by wicking moisture as the temperature rises which makes it perfect for summer!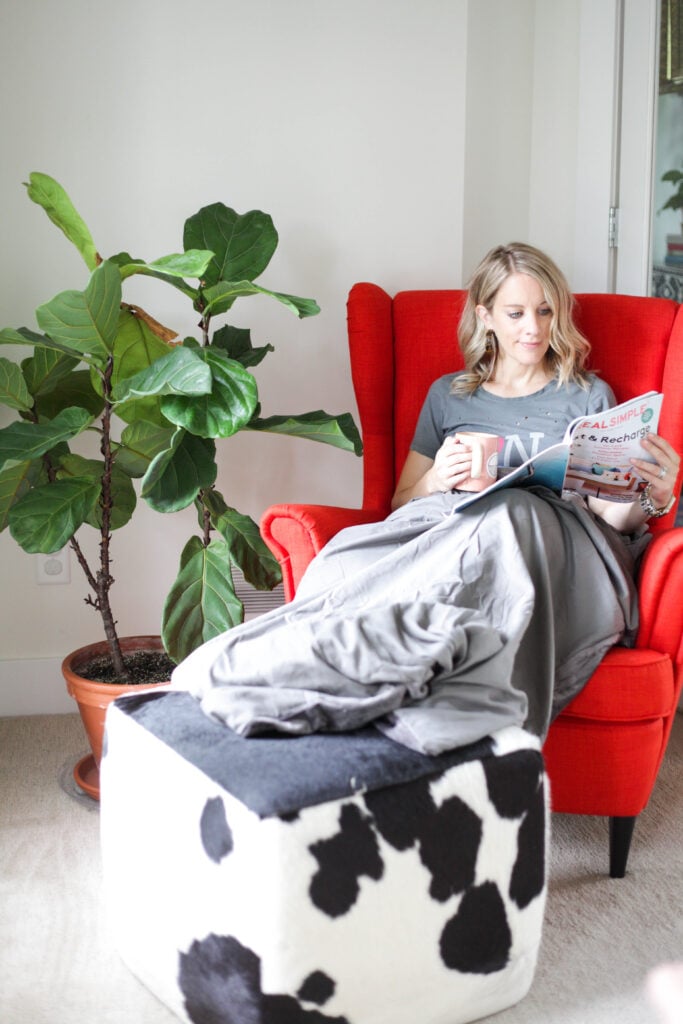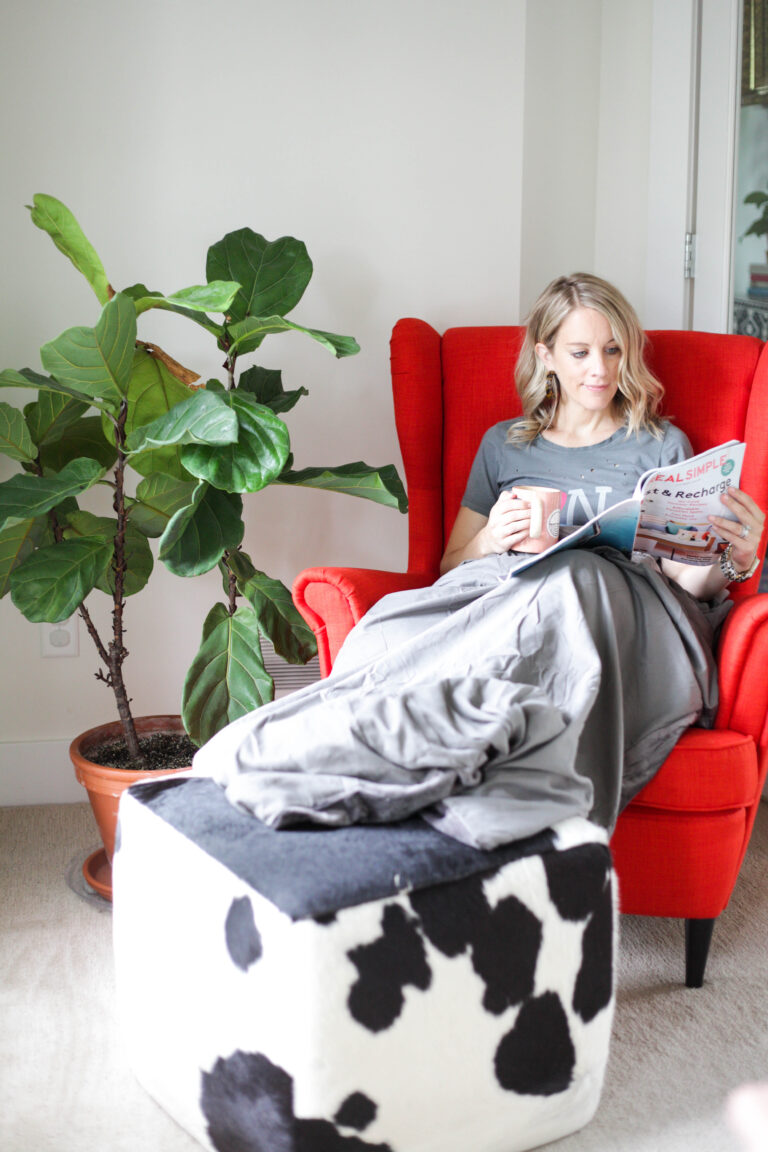 I've also used my blanket a handful of times while sleeping. Because I'm pregnant, I wake up numerous times throughout the night to pee so I'm constantly feeling not rested. The first night I used it, I was shocked at how rested I felt the first time I woke up even though I'd only been asleep for a few hours! It definitely helped me to get much more restful sleep despite the frequent wake ups from pregnancy.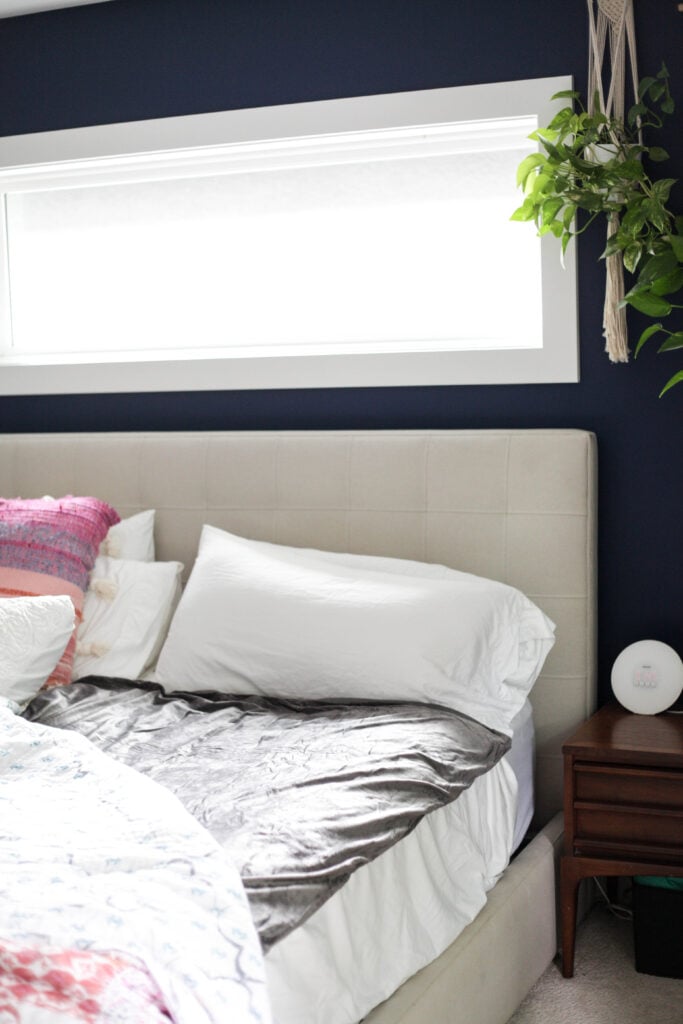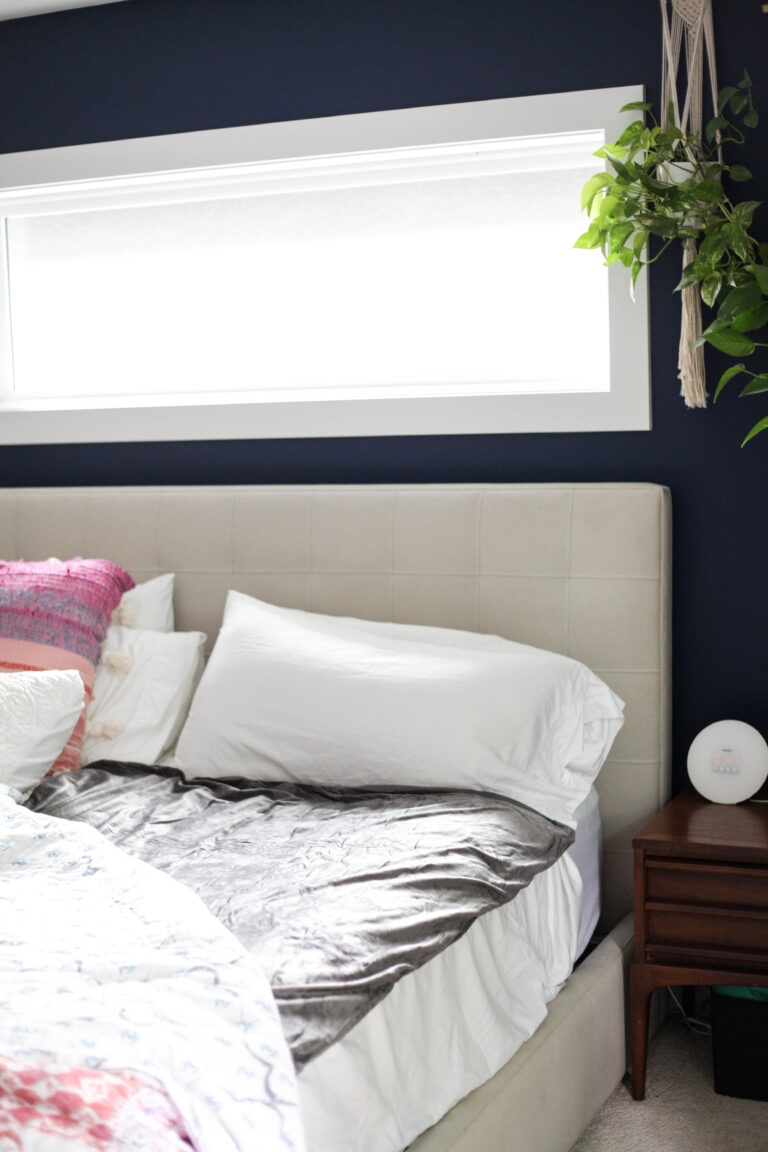 I can imagine this will also help after the baby is here and the middle of the night wake ups continue! Anything that can help me feel more rested and relaxed while pregnant or with a newborn is SO amazing.
Here's a tip – put the blanket underneath your comforter! Then it's easy to cover up during the day and easy to remove the top layer (the comforter) rather than the weighted blanket if you happen to get warm overnight!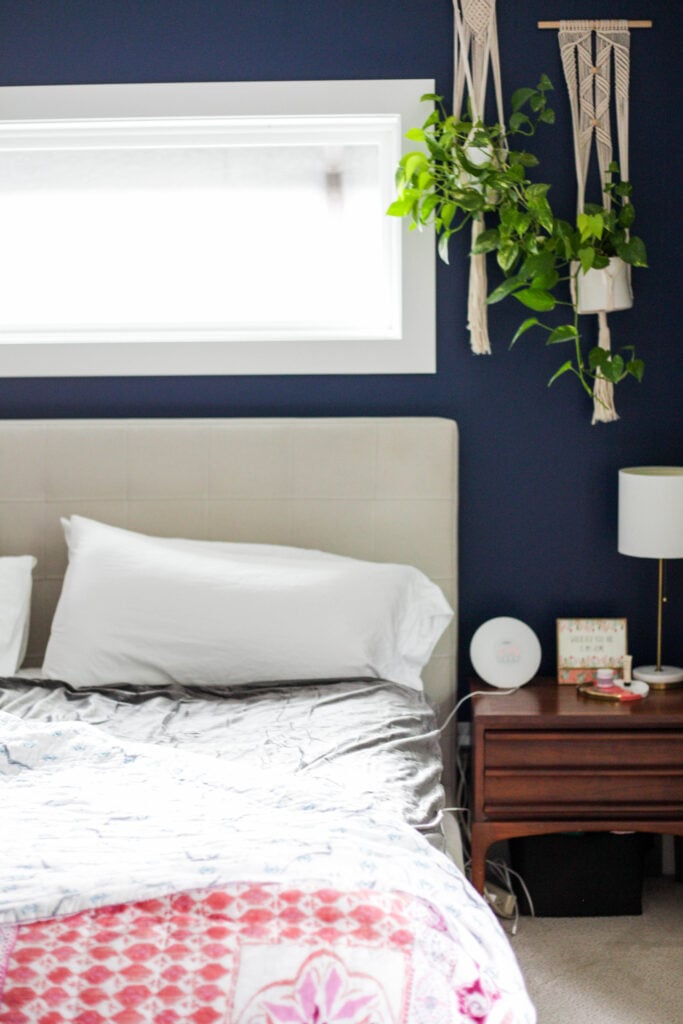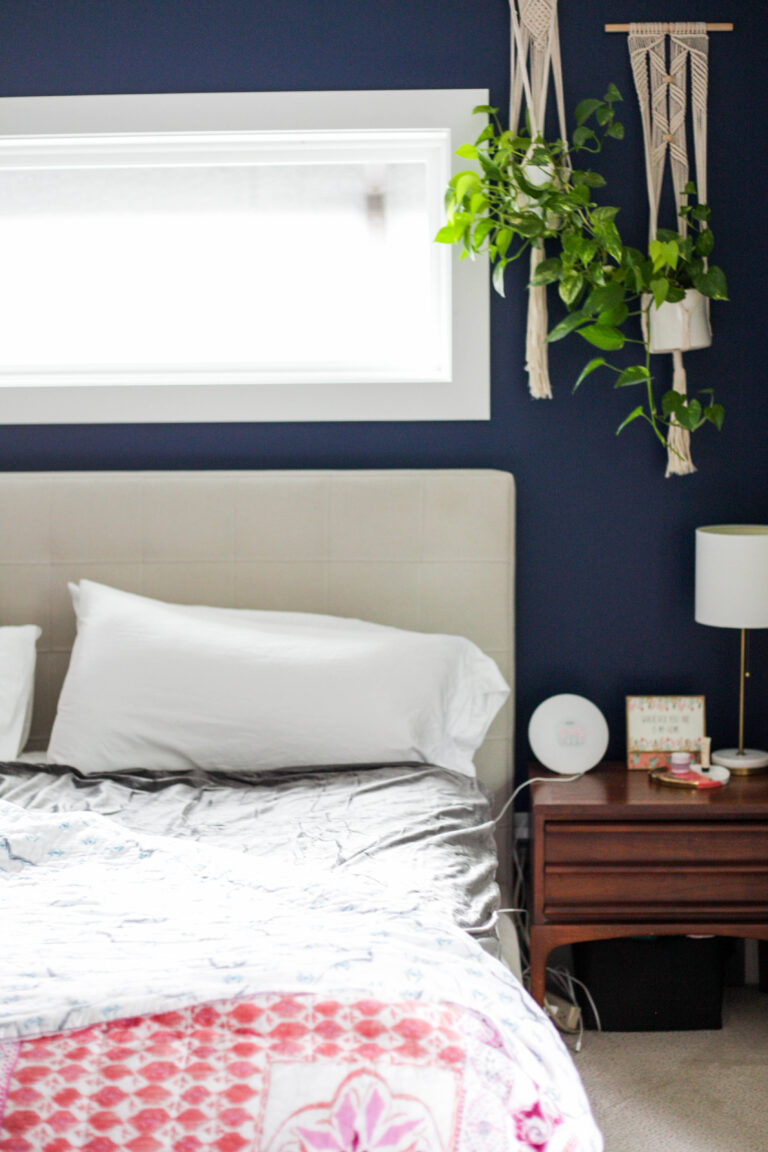 My niece also used a Tranquility blanket when my entire family was together. She wasn't feeling very good, so we cuddled her up with the blanket and she immediately fell asleep, even with all of the noise of her cousins around her!
Tranquility weighted blankets are said to apply deep calming pressure to you relax, fall asleep, stay asleep and wake rested. I've been wanting Rishi to try it out as well because his job can be incredibly stressful which can impact his sleep and these blankets can help with reducing stress and can improve sleep which I can totally see!
If you're looking for ways to help improve your sleep or just promote relaxation, I highly recommend trying a Tranquility weighted blanket! You can get your own Tranquility weighted blankets from retailers like Target and Walmart.
Thanks so much for reading!