We woke up to snow on the ground which makes me both super excited for but also dreading winter. One thing I do love, though, is enjoying the simple pleasures of life while cozying up at home in the middle of winter.
If you're anything like me and the thought of a long, cold winter can sound intimidating, I hope this post gives you something to look forward to!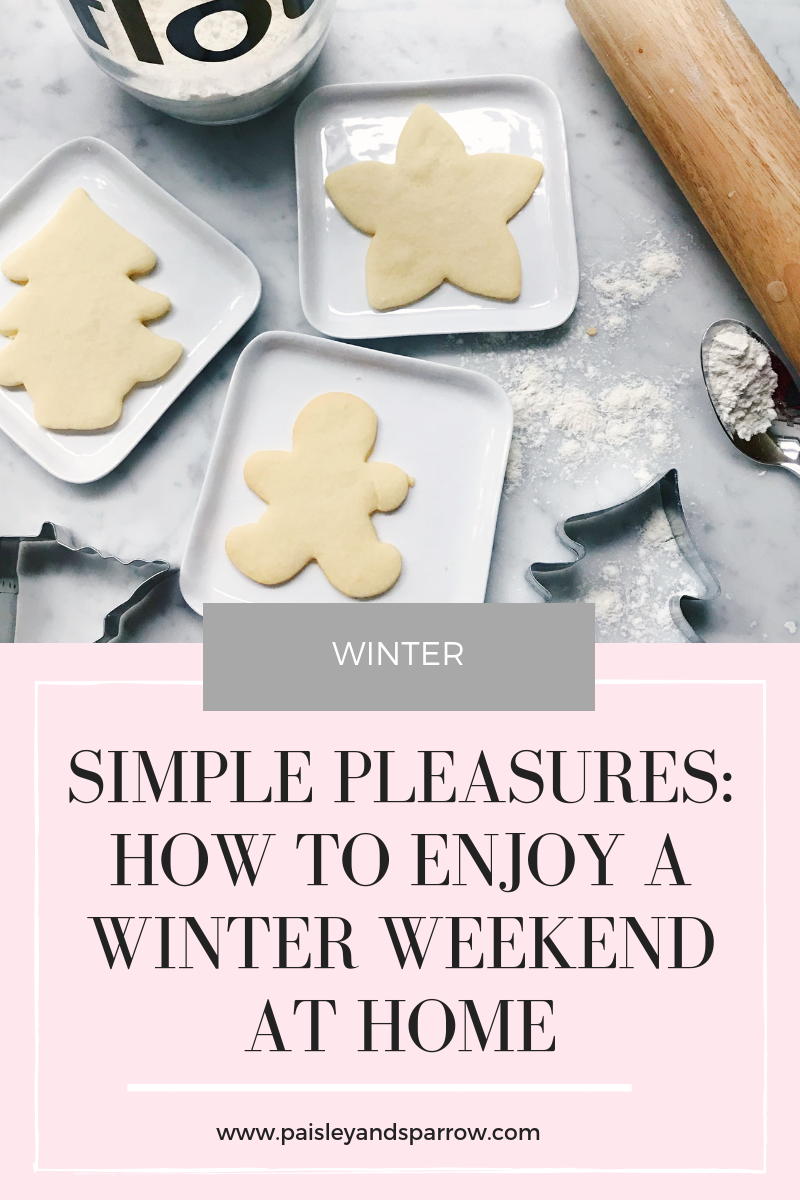 Simple Pleasures: How to Enjoy a Winter Weekend at Home
Paisley + Sparrow is a participant in the Amazon Services LLC Associates Program, an affiliate advertising program designed to provide a means for sites to earn advertising fees by advertising and linking to Amazon.com. Some links below may be affiliate links which means I make a small commission with no additional cost to you when you shop using my links. Thanks for supporting Paisley + Sparrow and allowing me to create content like this post!
1. Start the day with a good cup of coffee.
Maybe you have a Chemex coffee maker that you only use for special occasions or you love a good pot of French Press but rarely take the time to use it. Spend a few extra minutes into making a really, really good cup of coffee to start your winter weekend off right!
If you can (and kids aren't jumping on you ha!), enjoy it in your favorite spot whether that's in bed (no shame of climbing back in!) or cozied up on the couch.
Coffee is definitely one of those simple pleasure that I indulge in daily. On special occasions we make an amazing cup of pour over and I love every single sip!
2. Do a puzzle.
I never do puzzles unless I'm holed up in a cabin or it's Thanksgiving (my mom always buys a new one for the holidays!).
There's something really fun about relaxing around a table (or the floor!) working on a fun puzzle. If you have kids, pick up a few kid appropriate puzzle to work on while you work on yours!
Pro tip – start the puzzle somewhere that won't need to be moved. If you're having dinner at the dining room table, don't do it there unless you know you can finish it before dinner time!
3. Bake your favorite dessert.
Is there anything better than a house full of the smell of freshly baked chocolate chips or apple pie? If you enjoy baking start from scratch and make your favorite dessert. Not a fan of baking? Throwing a pre-made pie in the oven works just as well.
If you need the perfect chocolate chip cookie recipe try my fav!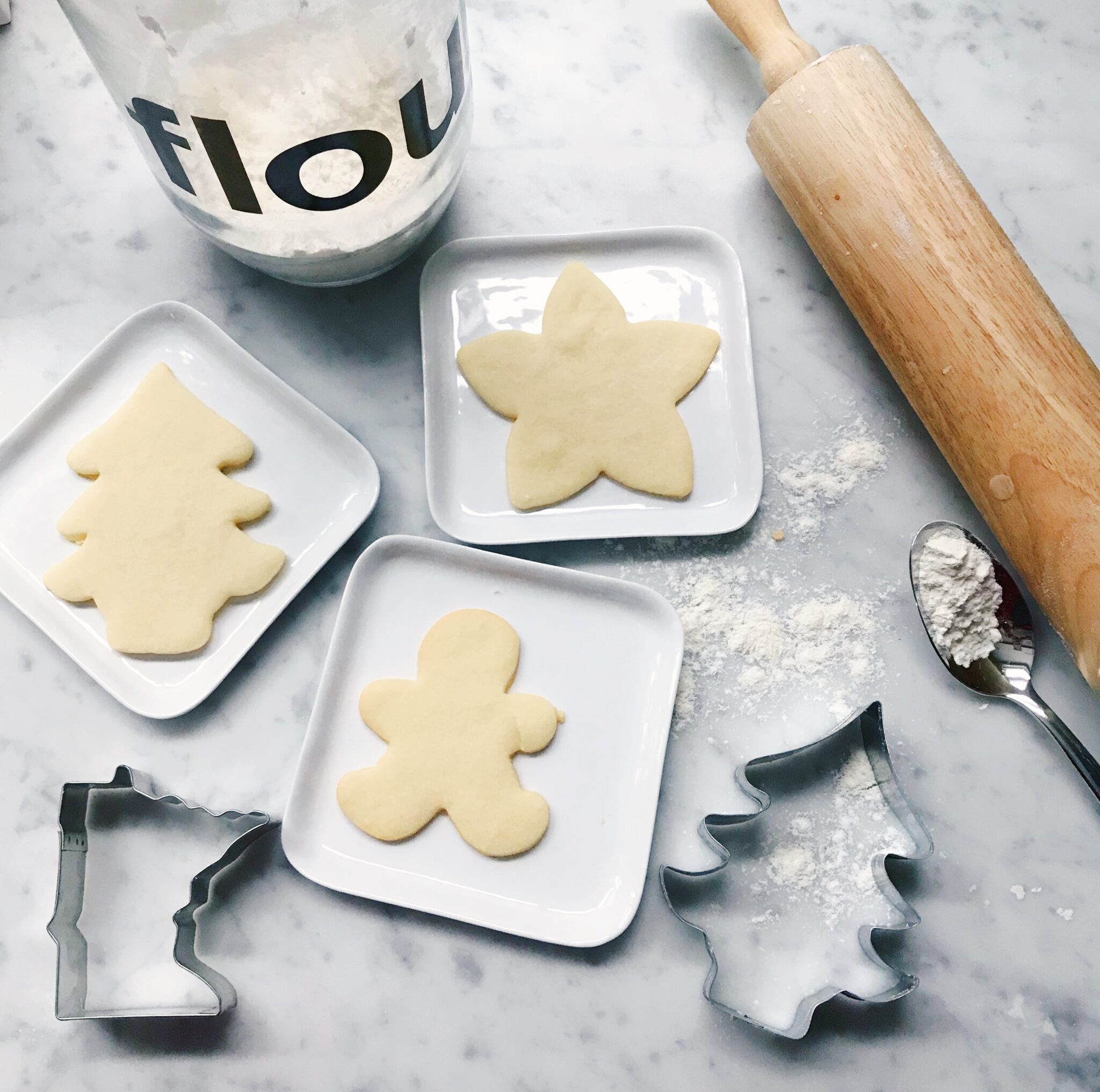 4. Cook and freeze some meals for later.
Double a crockpot meal for dinner tonight and save the rest for a busy night down the road when you don't have time to cook. Or make one of these freezer meals that I've tried before and love!
There's few things better than a knowing you have a few stashed meals in your freezer for those busy weeks especially around the holidays.
5. Switch up your decor.
With a change of seasons and a cold weather comes a time to switch up your decor! Put away your floral summer pillows and replace them with fur or deep color pillow. Add a cozy throw blanket to your living room couch. Put a wreath on the door or on your windows. Do the things that help you feel cozy and warm inside.
I always add trees to my decor that aren't Christmas themed. These can go up in November and stay up well after Christmas until I'm sick of them!
6. Order dinner.
Maybe you want to save that entire stew you cooked for future (or maybe you just hate cooking)! Have someone else do the work and order your favorite meal from your favorite restaurant and enjoy it in the comforts of your home.
Bonus – get a $20 credit to Bite Squad using my referral code: 94W-N0L2-0I2H
7. Light ALL the candles.
How many of us have drawers full of candles that never get lit? This is your time to light all of those beautiful candles! Candles create a calm, cozy environment so fill your space with flickering candles. (But keep them up high if you have kids!)
My favorite candle for winter is Thymes Frasier Fir – it makes your home smell like Christmas and is worth every penny! You also can't go wrong with Anthropologie's trio of candles!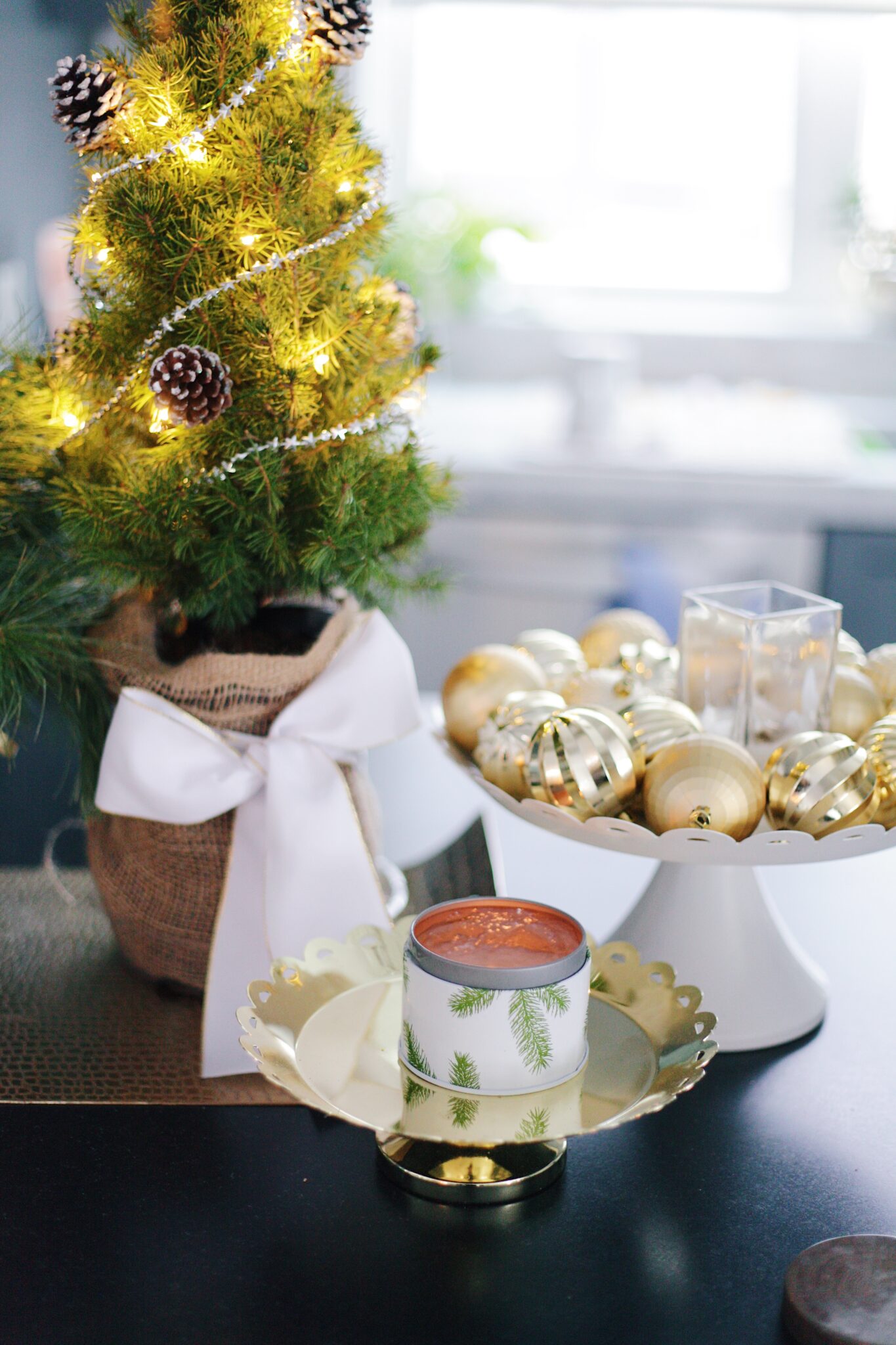 8. Do spa treatments.
I have a drawer full of face masks, hair masks, eye treatments and hand creams that rarely get used because who has the time? Well, if you're hanging at home all day you can wake up and put on a face mask and hair mask and by noon you'll have glowing skin and hair.
Don't overdo it with too many masks or you'll irritate your skin but one will definitely make a difference in your skin and mood! If you have kids who are a little older let them try one too! A little bit of fun never hurts anyone. 🙂
I really love this book with tons of DIY masks and treatments that you can make using stuff you likely have in your fridge or cupboard.
9. Go for a walk at night.
This is ideal for Christmas time while everyone still has their lights on! Bundle up yourselves and your kids, grab a warm drink (adults only haha!) and do a quick walk in the dark admiring your neighbors hard work. Load the kids in a sled if there's snow or let them run free – it will quickly become a family favorite!
10. Play a game.
Have a stack of boardgames collecting dust? Pull them out and have some fun! Teach your kids and oldie but a goodie or start playing one after the kids go to sleep.
We have a ping pong table to that doesn't get used nearly as much as it should but nothing warms you up as a rousing game of ping pong. 🙂
11. Read a book or magazine.
We all have that stack of magazines and books that just keeps growing and growing. Pick out a few magazines to go through or one book to get through.
Have kids? Give them one of the magazines you're done with (my littles LOVE "reading" and ripping out the pages in my old magazines) or pick out a few new books from the library for them to look through while you're reading yourself. New picture books always keep my 2 year old occupied for a long time.
One book I'm currently obsessed with is Atomic Habits (an amazing book helping you tangible create positive habits into your daily life – I SERIOUSLY love this book)!
12. Turn on jazz music.
I love cold winter days when we're all cozy at home and jazz music is playing in the background. Give it a try! Turn on some classic jazz music as you're playing a game or reading a book. It will instantly help you feel more relaxed!
13. Have a dance party.
Turn on those classic old songs by Britney Spears, N'Sync or Beyonce and get your heart pumping! Give everyone a wooden spoon as a microphone and have some fun!
I hope these 13 simple pleasures for a winter weekend at home will help inspire you to look forward to those cold, dark winter days instead of dread them!
What's something you love doing in the winter? Share below!
Be sure to check out my 5 Self Care tips post to help you learn how to take some time for you (and bonus, most of them are free!).
Thanks for reading!
With love,
Jen