As women, many of us moms, we are often so bad at taking care of ourselves (myself included!!).
We're quick to help out a friend who needs a hand or make sure sure our kids are bathed, fed and dressed but forget about ourselves! I mean, how often do we leave the house to run errands with the kids only to realize they're bathed and in a cute outfit and we're in the same yoga pants we've worn for 5 days straight? Too often.
Taking care of ourselves is so important. It helps us to be better moms, partners, and employees (or business owners). I know that I'm a not very good version of myself when I'm over tired or stressed out or spending too many hours with my kids with no adult time. But when I'm practicing good self care I'm a much better human!
I'm definitely not an expert when it comes to self care so this post is for all of us. Here are a few things I learned and am learning about self care!
And be sure to scroll to the bottom to hear from all the other mamas in this roundup!
5 Self Care Tips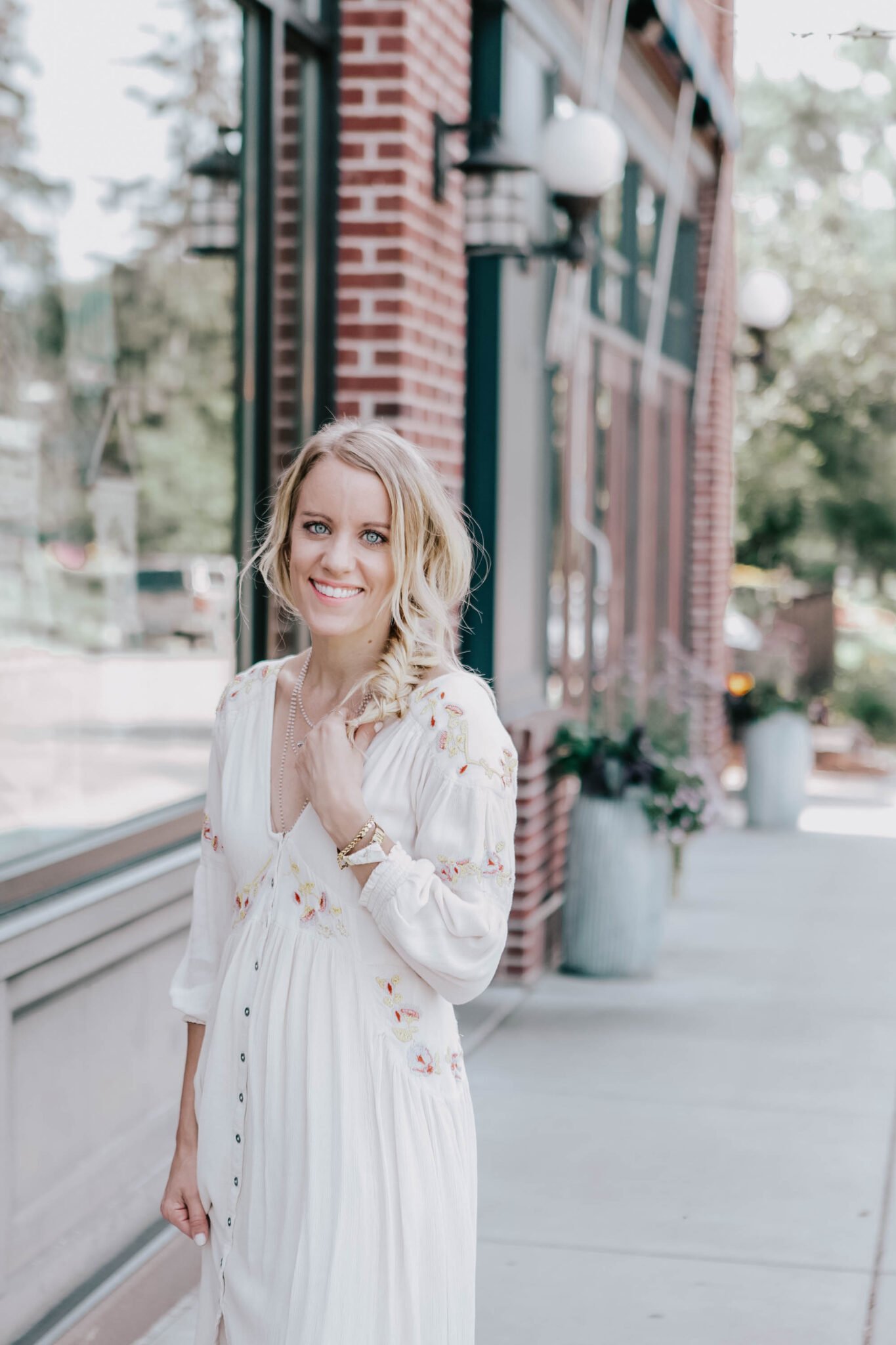 1. Take 20 minutes for yourself, by yourself.
I don't care how this looks as long as you do it. You can lock yourself in your closet with a podcast, book or cup of coffee. You can take a bath. If possible you could leave the house for a manicure, massage or trip to Target alone.
Do what is relaxing to you, not what you "think" you should do. I'm terrible at just sitting and doing nothing but I can sit and read for 20 minutes! I've tried sitting in the bath with nothing to do and I can only last about 5 minutes. If I sit in a bath with a book or a podcast on, it helps me to actually relax.
Do this practice once a week and keep adding a day until you can do it every day! Right now, to be honest, I'm lucky if I do this once a week. I need to get better at it, especially since we're adding another baby to our family SO soon!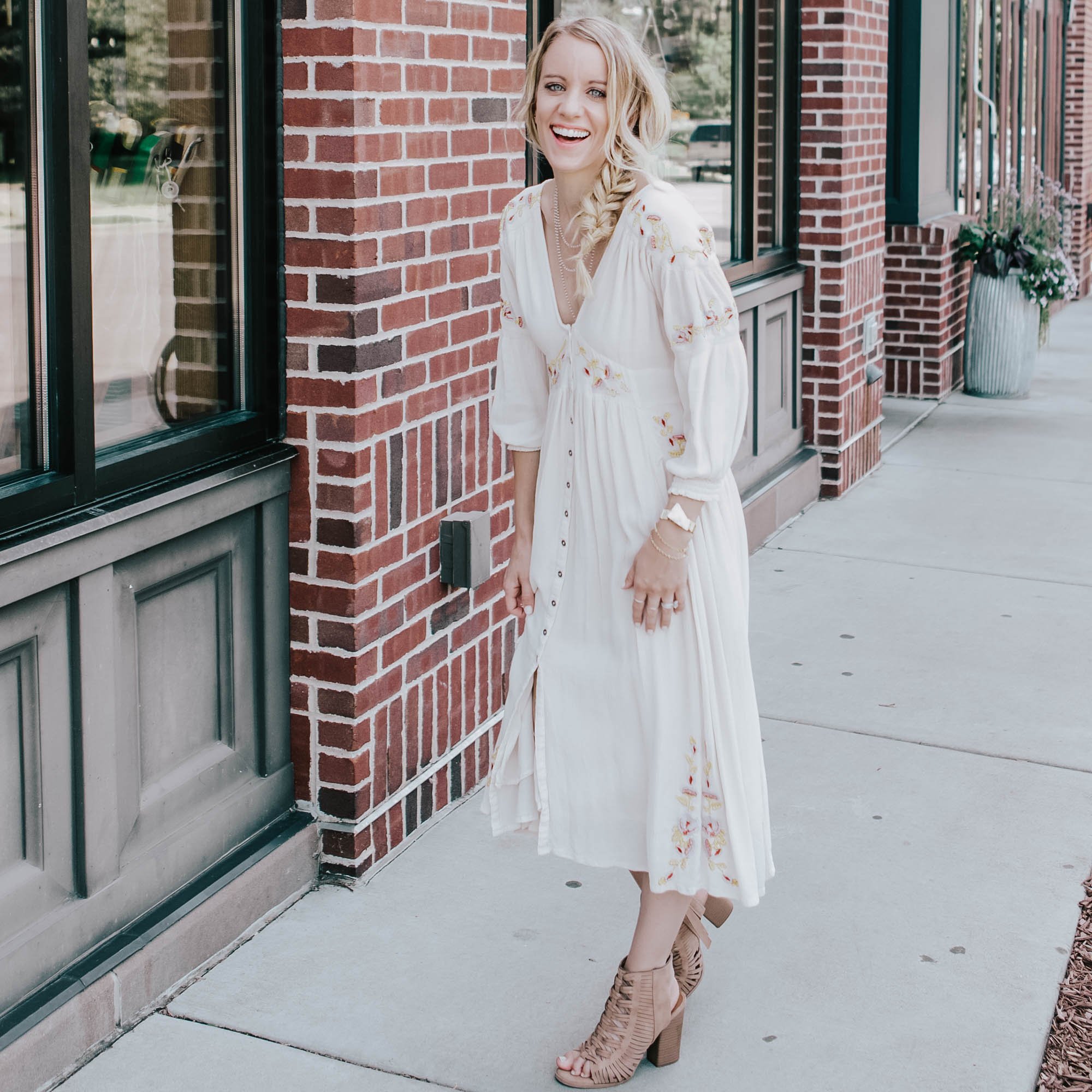 2. Say nice things to yourself.
My friend Jena shared this tip with me once. She recommends literally looking in the mirror and saying nice things to yourself. Things like "I am smart.", "I am beautiful", "I am talented.".
It can be SO hard to say nice things to yourself, despite likely saying nice things to people around you all the time! Have a list of things you need to hear about yourself and repeat them daily or multiple times a day whether you need it or not.
You can even tape up words of affirmation on your mirror so even if you don't feel like saying them to yourself by seeing them on your mirror you'll still be reading them.
We're so nice to other people so it's time we return the favor to ourself!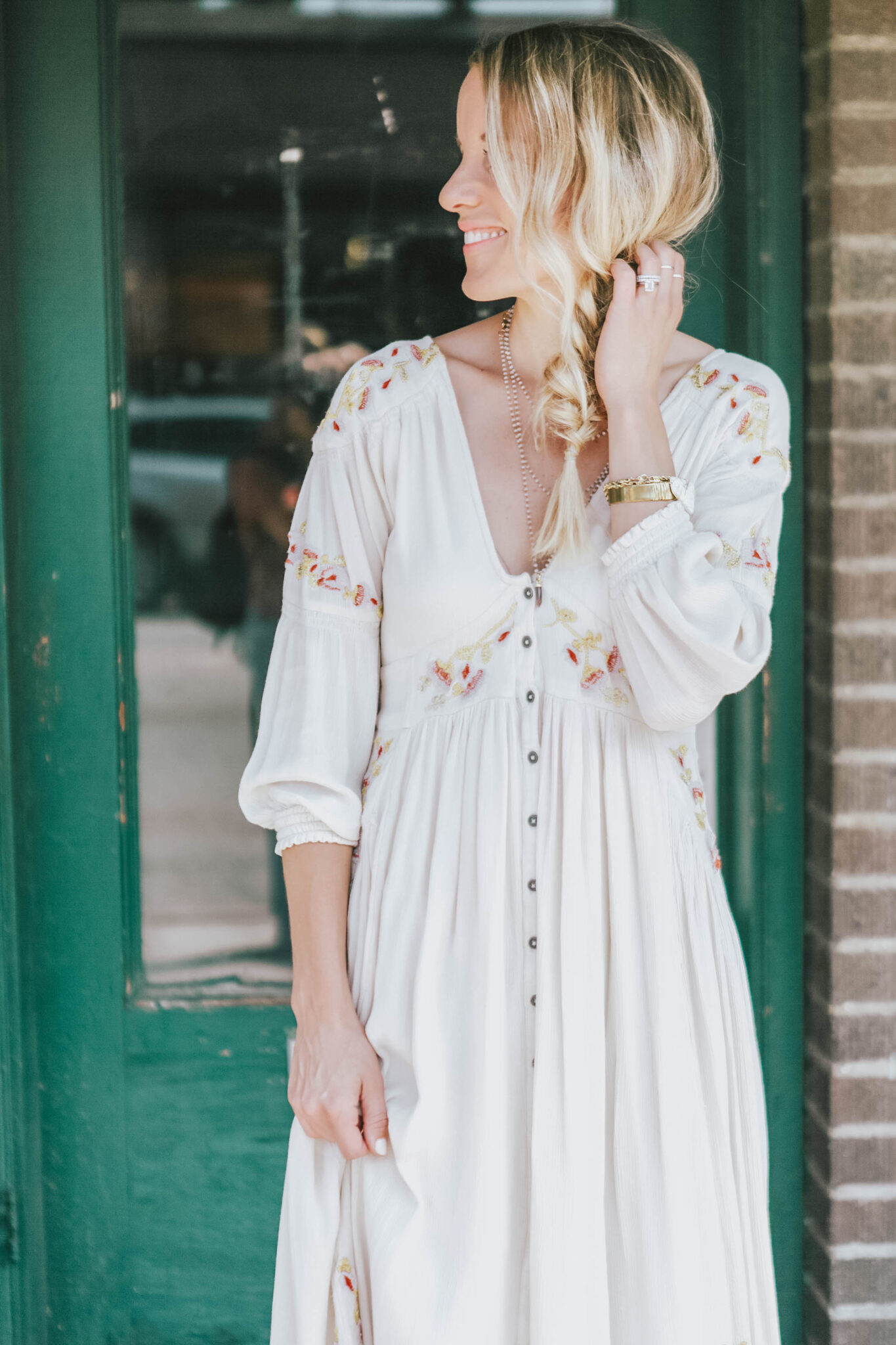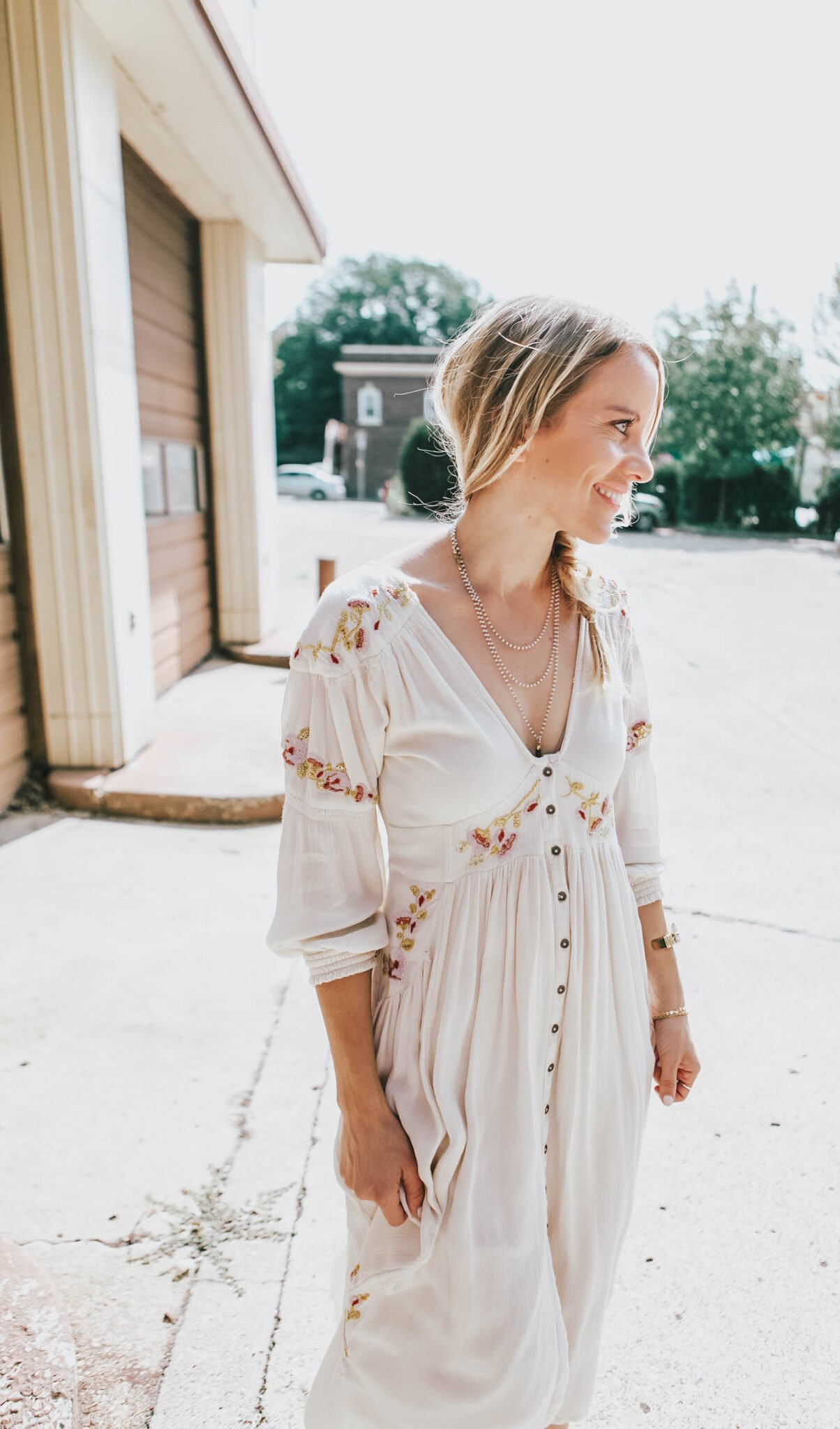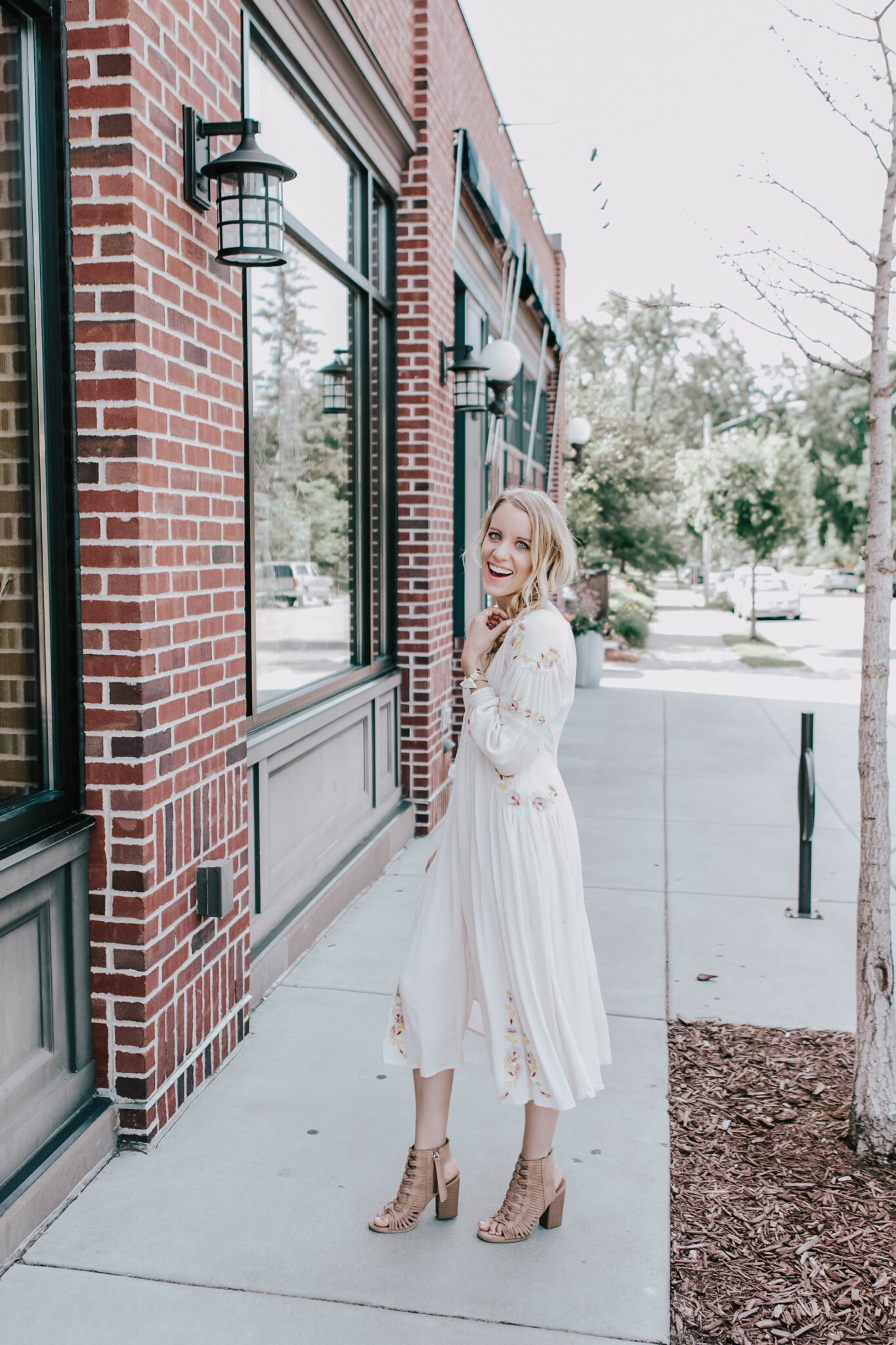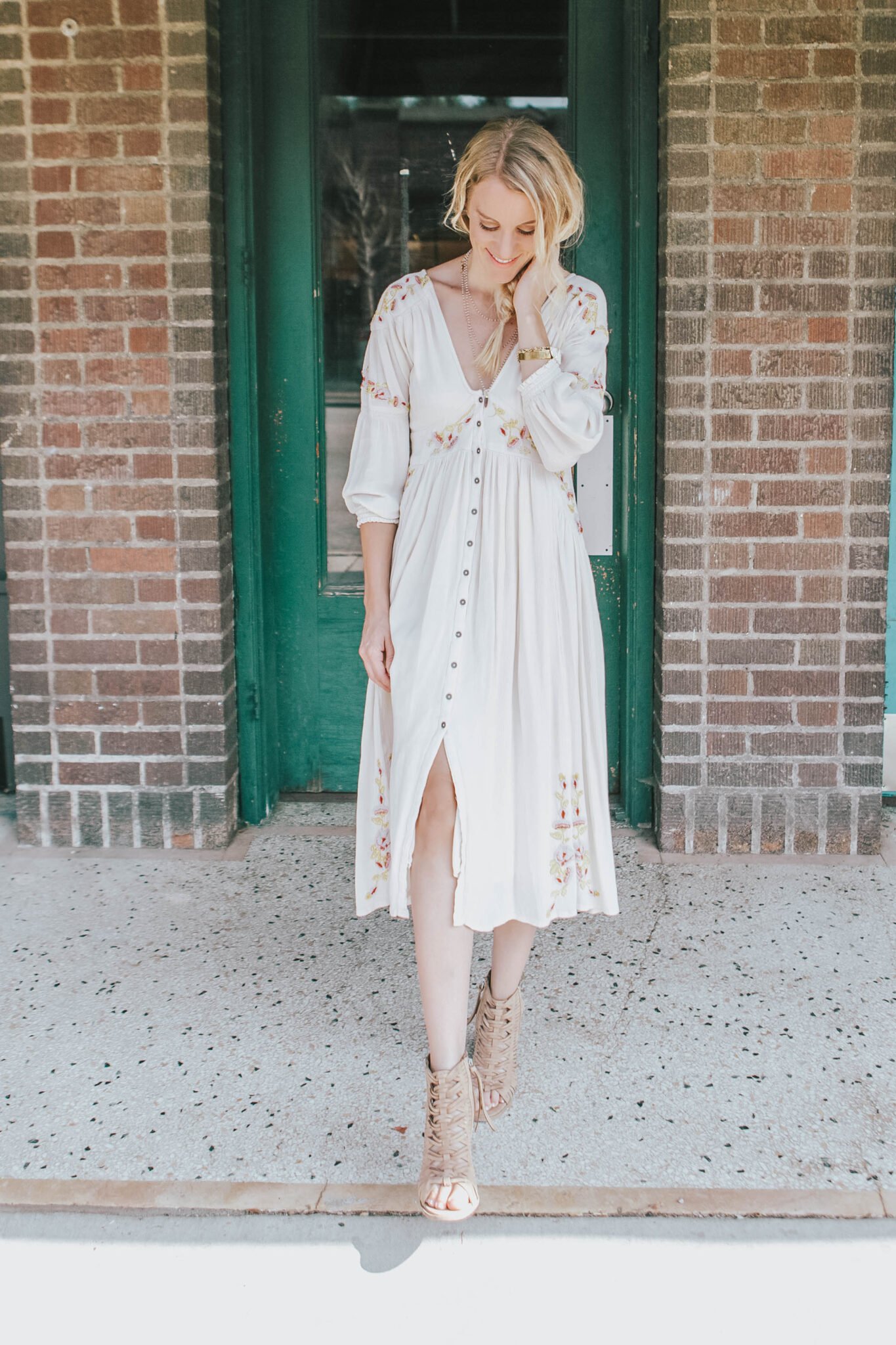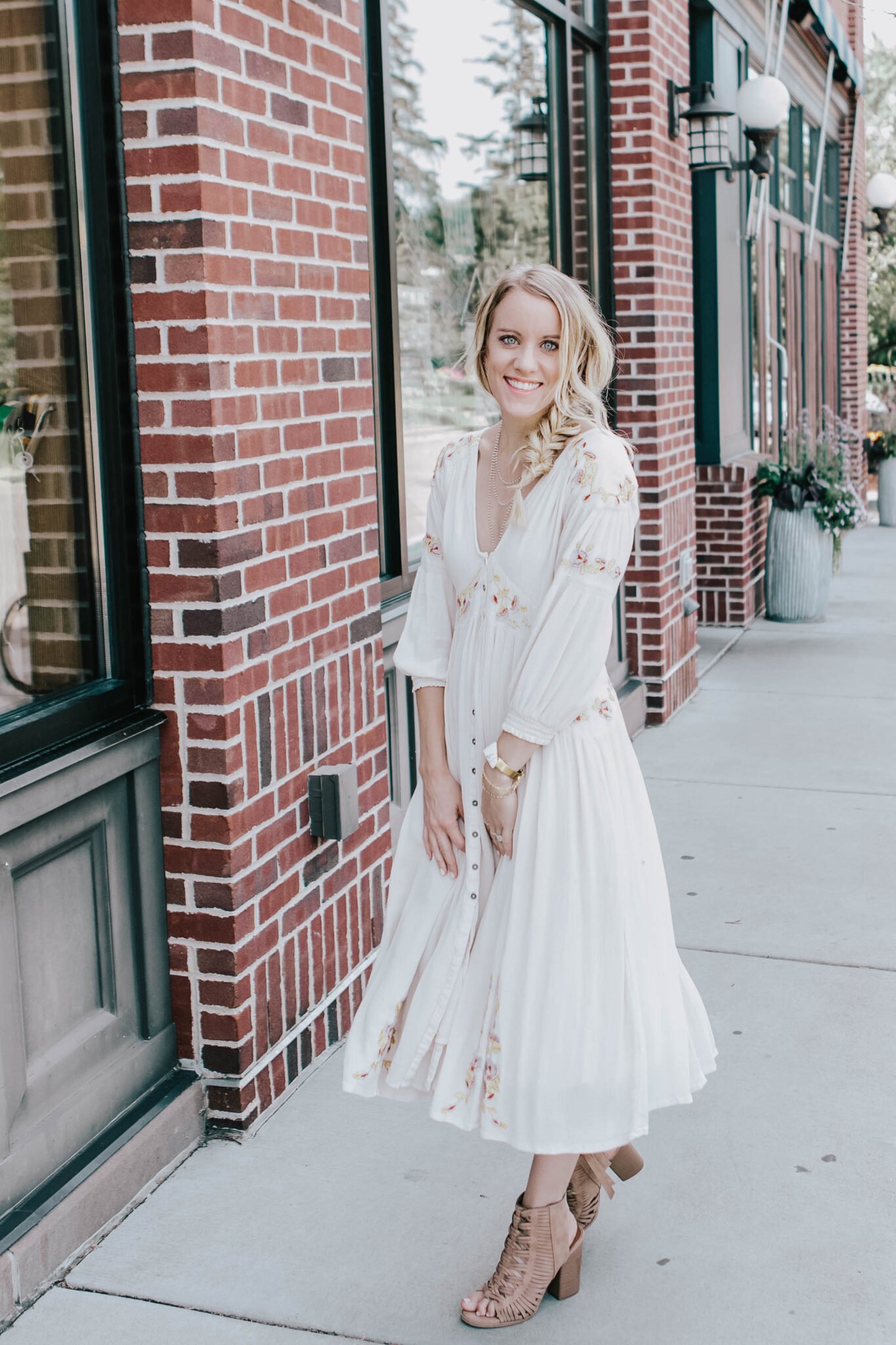 3. Drink water.
I like to think about water like oil in a car. I drink a full cup of water every morning when I wake to "oil my joints". (Side note, I know nothing about cars so this analogy may not actually work if you're a car person ha!)
Get in the habit of drinking water throughout the day, not just when you're thirsty! Buy yourself a pretty water bottle (Anthropologie always has adorable one!) and get drinking.
It can be a hard habit to get into (and also annoying since inevitably you'll be peeing way more than you used to), but trust me when I say the health benefits are worth it! You'll have more energy, be less crabby (not scientifically proven but I notice this!) and be regular. Drink your water!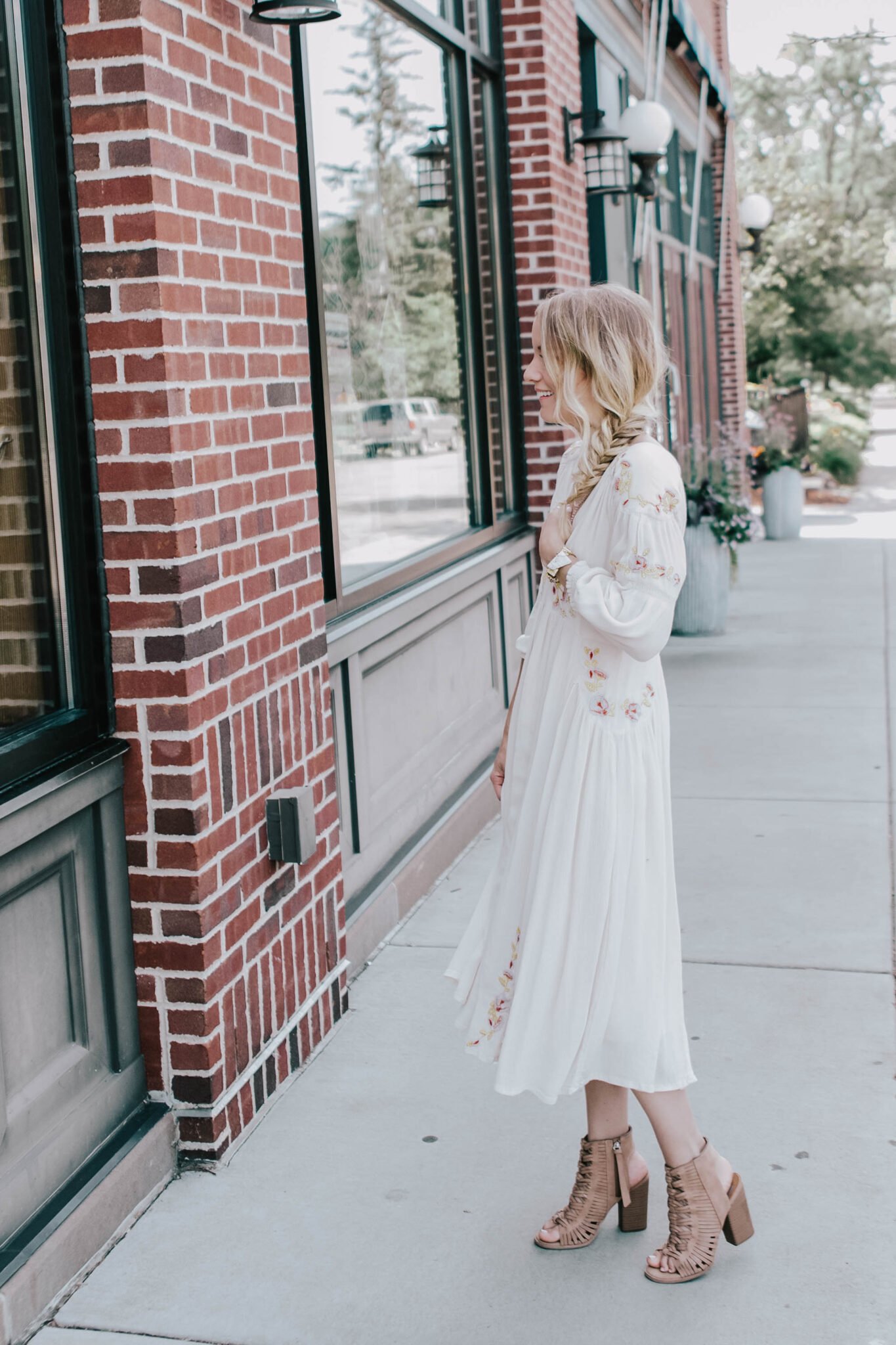 4. Move your body.
Whether you're training for a marathon, doing yoga or walking your dog, move your body. You can roll this one in to number 1! Find an activity you love (or at least mostly like) and make it a habit.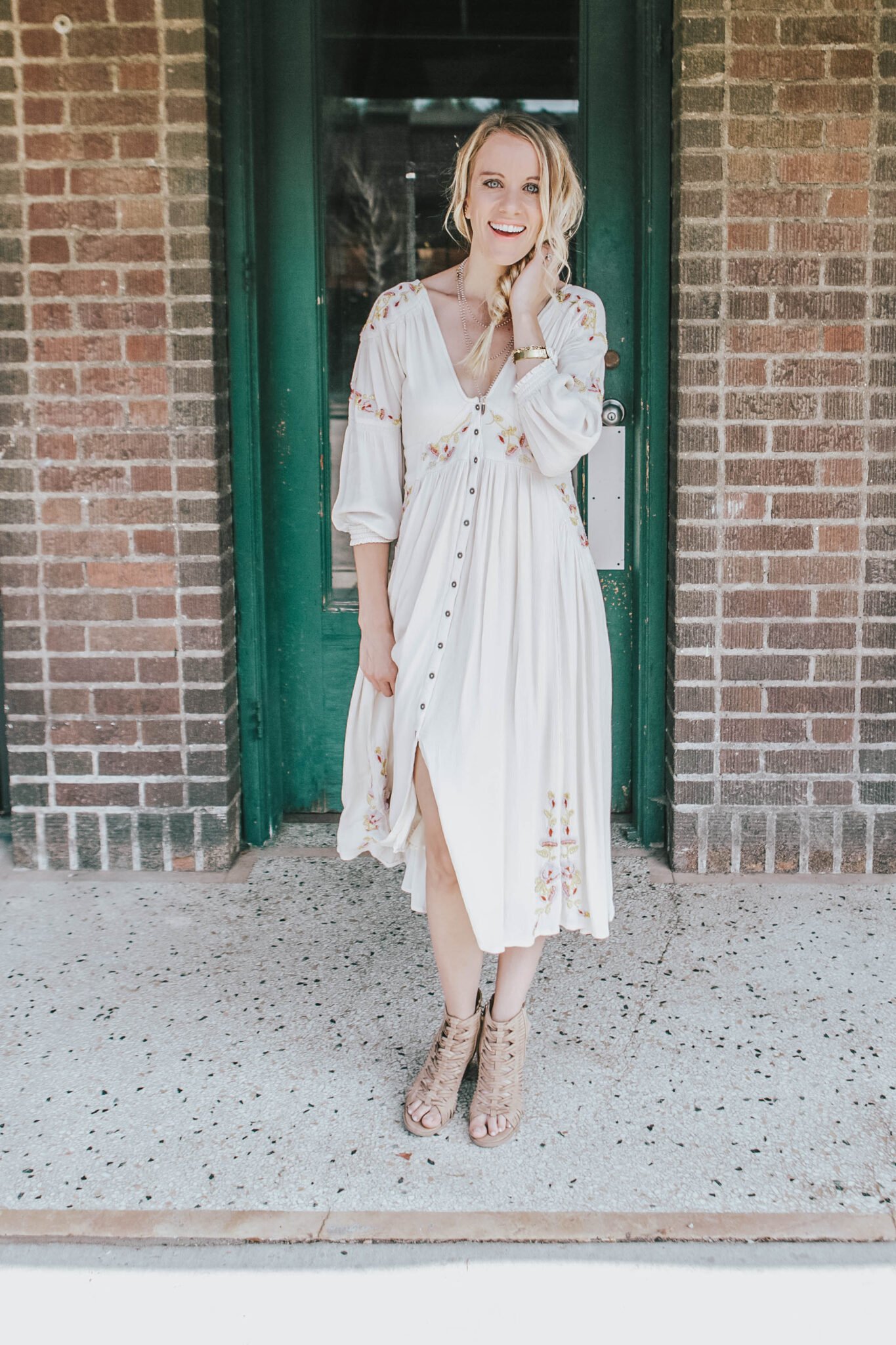 5. Eat better.
Eat your fruits and veggies. Every day. I get it, it's hard, but it's so important. I don't care if comes in the form of your kids veggie pouches, a green smoothie or a giant salad, just do it. Start with a little and keep adding them until each meal has at least some fruit or veggie included!
When it comes to the rest of the meal, choose better options. Pick grilled over fried, salad over fries and oatmeal over a donut. I'm not saying deprive yourself because that never ends well but start choosing the better option. And when you do go for the non-healthy option, leave 10% on your plate.
You'll quickly realize you feel better when you eat better. You'll be less bloated, more regular and have more energy. Pretty soon it will be a no brainer to choose the healthier options!
Self care does not need to be hard.
Pick one of these things to start doing today. Don't wait until tomorrow or Monday. Grab that glass of water or go for walk after dinner. Once it becomes a habit, add another one! You'll quickly realize that you'll feel better and have a brighter outlook on life when you're taking time for yourself.
You deserve just as much care and love as your kids, partner or friends. Love yourself as much as you love them.
Today I'm partnering up Arin Solange at Home and Navy Patten as well as a few other mama bloggers to share our thoughts on self care! I'm partnering up with a few other bloggers to share their self care tips! Be sure to check them out here:
Navy |  Arin  |  Liz  |  Aryn  |  Nicole  |  Noelle  |  Cait  |  Hannah
Another post to help you along the lines of self care is my Bedtime Routine For Adults: 5 Tips To Make Your Mornings Great post. I hope you check that one out too!
Thanks for reading!
With love,
Jen