Have you ever noticed that after a dip in the ocean (or even a trip to the beach in general) your skin seems to be more radiant, clear, and healthy? While you may simply equate it to a stress-free and fun day at the beach, there's actually a secret to that gorgeous glow — salt water! But is salt water good for your skin?
Yes! One of the most effective skincare ingredients on the planet happens to be the most abundant substance on the Earth's surface. Salt!
In this post, I'll be going over everything about sea salt, from how salt water benefits your skin to some of the best ways to introduce this ingredient into your routine.
8 Sea Salt Water Benefits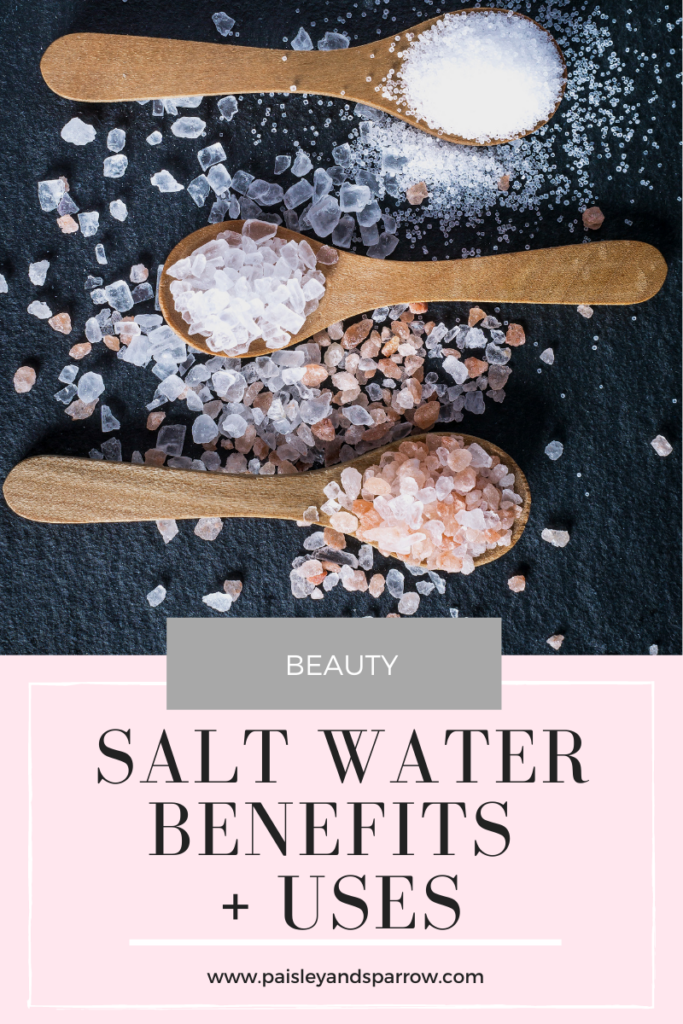 Here are eight of the benefits of sea salt.
1. It's a Natural Exfoliant
One of the main reasons your skin feels so silky-smooth after a dip in ocean water is salt's natural exfoliation abilities. Salt crystals are excellent for removing dead skin cells, giving you a smoother complexion, softening skin, and promoting faster production of new cells.
2. It Has Healing Properties
Being a natural exfoliant, sea salt stimulates the skin, which encourages blood flow. This increased blood circulation allows for a faster healing process and is incredibly effective for various skin conditions such as eczema, acne, psoriasis, and more.
3. It Can Relieve Sore Muscles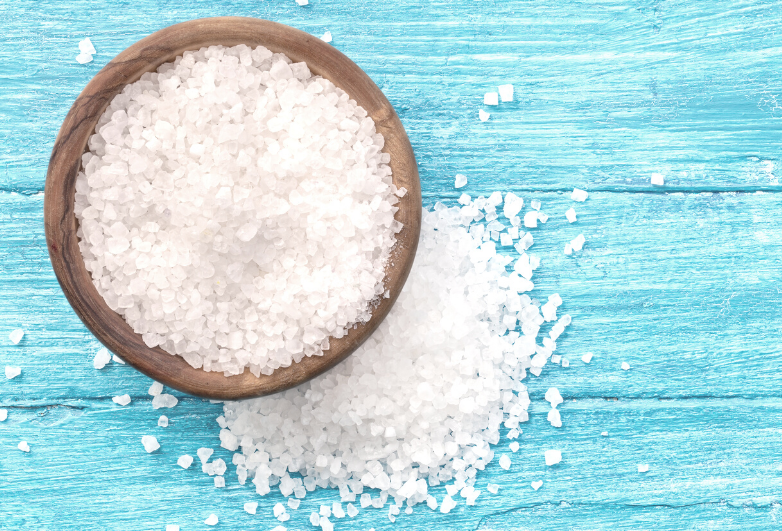 A saltwater bath is a favorite method of relaxation for many people, and there's a reason why they're so effective. Sea salt water has anti-inflammatory properties, which makes it perfect for relieving sore or tense muscles after an injury or just a long day on your feet.
4. It's Filled With Minerals
Whether you use sea salt products or take a dip in sea water, you'll be giving your skin an excellent boost of nutrients. Sea salt's concentration of minerals includes sodium (of course), calcium, zinc, and magnesium, which all promote skin health and improve the overall appearance of your skin.
5. It's a Natural Antiseptic Agent
Sea salt is a powerful antiseptic, antibiotic, and antibacterial agent. This is part of what makes it such a great ingredient for healing skin infections and conditions and inhibiting bacterial growth. Furthermore, it's often gentler on the skin than many products that serve the same purpose.
6. It's Great for Hydration
Salt may be the last thing you'd expect to be good for hydration, but it's a necessity! Sodium maintains fluid balance in our body, and we can often lose too much of it, especially after strenuous work or a day out in the sun. For this reason, sea salt is excellent for adding moisture back to the skin.
7. Salt Water Often Contains a High Magnesium Content
When it comes to achieving the healthiest possible complexion, magnesium is a must-have ingredient. This mineral has countless beauty benefits, including repairing skin cells, healing sun damage, controlling oily skin, calming sensitive skin, and more.
8. It's Cheap and Easy to Find
While there are loads of powerful skincare products out there, it's safe to say that none are as abundant and widely available as natural salt. You can find it in its raw form or in body and skin care products virtually everywhere, and for a great price.
Skincare Uses for Sea Salt and Salt Water
Now that you know about all of the benefits of salt water, you're probably wondering where to begin with implementing it into your beauty routine. Here are three excellent (and effective) uses to start with.
1. Toner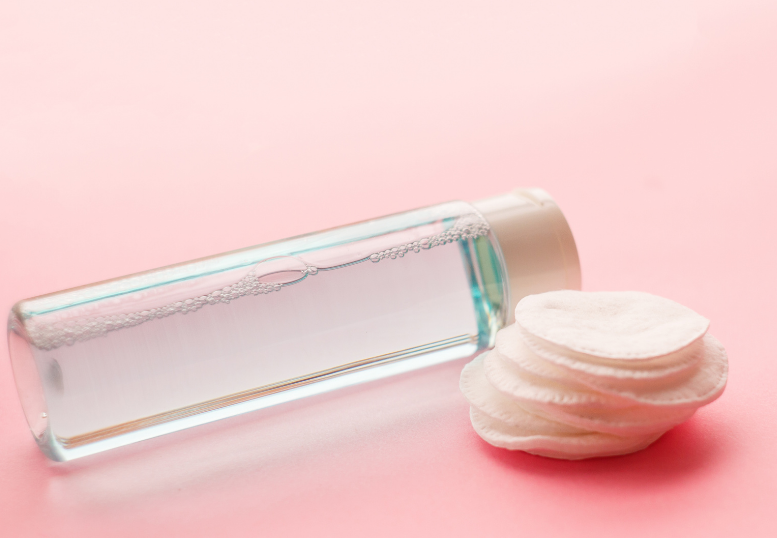 If toner isn't already a part of your skincare routine, it definitely should be! While there are various ways to use and benefit from toner, they're generally used to restore the skin to its natural pH level. This helps control oil production, keeping both excess oil and dry skin at bay.
Thanks to the high levels of magnesium present in salt water, it makes an excellent toner for all skin types. You can easily make your own by dissolving sea salt into distilled water and adding the solution into a spray bottle. This makes it perfect for traveling!
2. Mask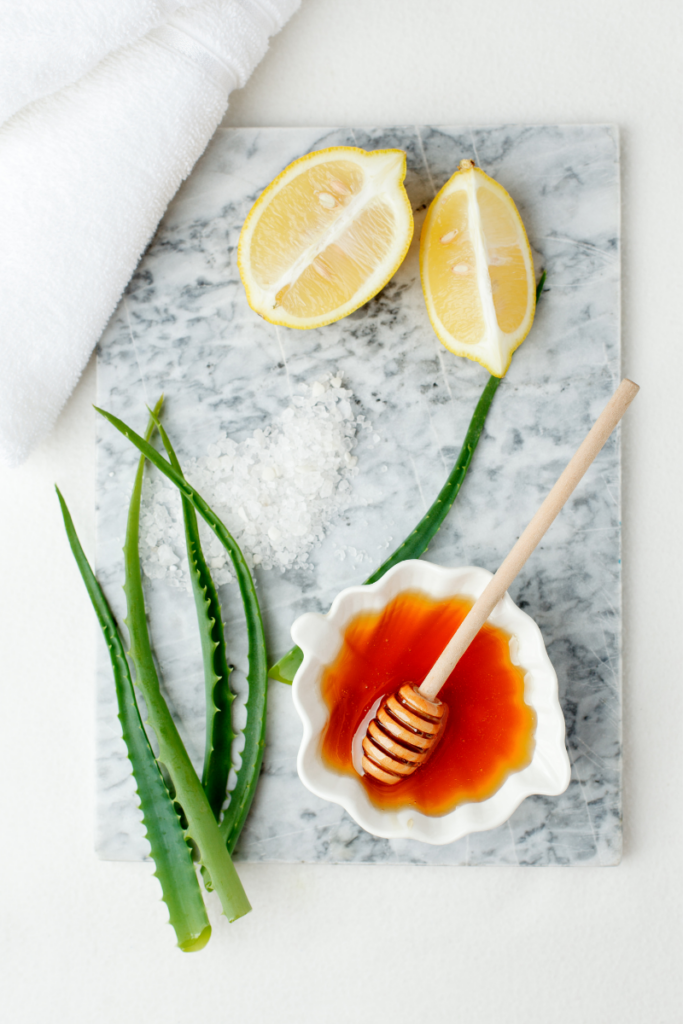 Face masks are a great way to get the most benefits out of your skincare ingredients. Since they're usually worn on the face for several minutes, the ingredients have time to sink into your skin and deliver the most powerful results.
You'll get the most out of sea salt's benefits with a soothing face mask. Sea salt facials will work to remove excess oil, heal any skin ailments, and provide your facial skin with a great boost of hydration.
For a quick DIY exfoliating face mask, combine raw honey with sea salt in a small glass container. The sea salt scrubs off dead skin while raw honey provides a huge boost of moisture.
3. Sea Salt Bath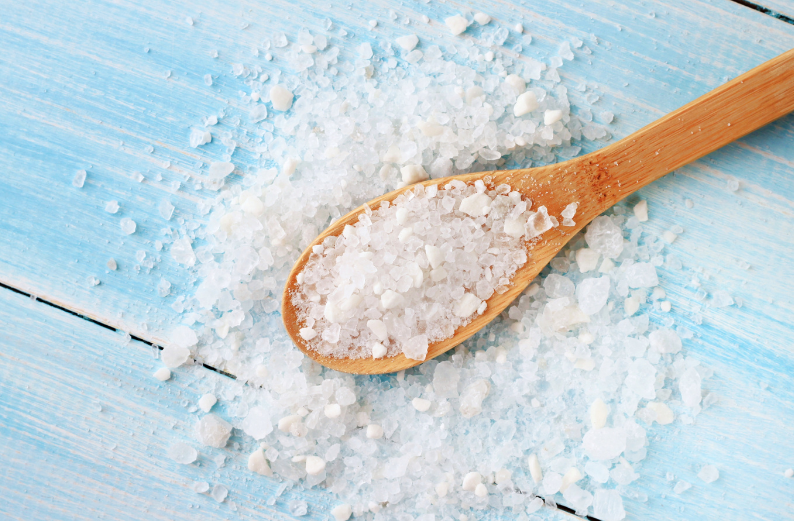 There's nothing like coming home from a long day and soaking in a warm bath. For the ultimate at-home spa experience, bath salts are a must-have. Sea salt is absorbent, detoxifying, and anti-inflammatory.
This means you can rid your body of harmful toxins and help relax your sore muscles all from the comfort of your tub, one of the best places in your home to let the worries of the day melt away.
All you'll need for this is about ¼ cup of sea salt and a tub full of warm water. Once the salt dissolves, soak in the bath water for 20 to 25 minutes. You'll leave the tub feeling completely rejuvenated.
You don't have to live near the ocean to get the full health benefits of this amazing ingredient. Just pick up a container of sea salt to create great DIY skincare recipes that will hydrate, exfoliate, and heal your skin all year.
You can incorporate sea salt in your next spa day! Here's some tips for a spa day at home and a review of my favorite nail polish, Olive & June!