It's the second week of our March Room Refresh with my girls Arin from Arin Solange at Home and Chrissy from Chrissy Marie Blog! Today I wanted to share one room that you've never seen before – our playroom!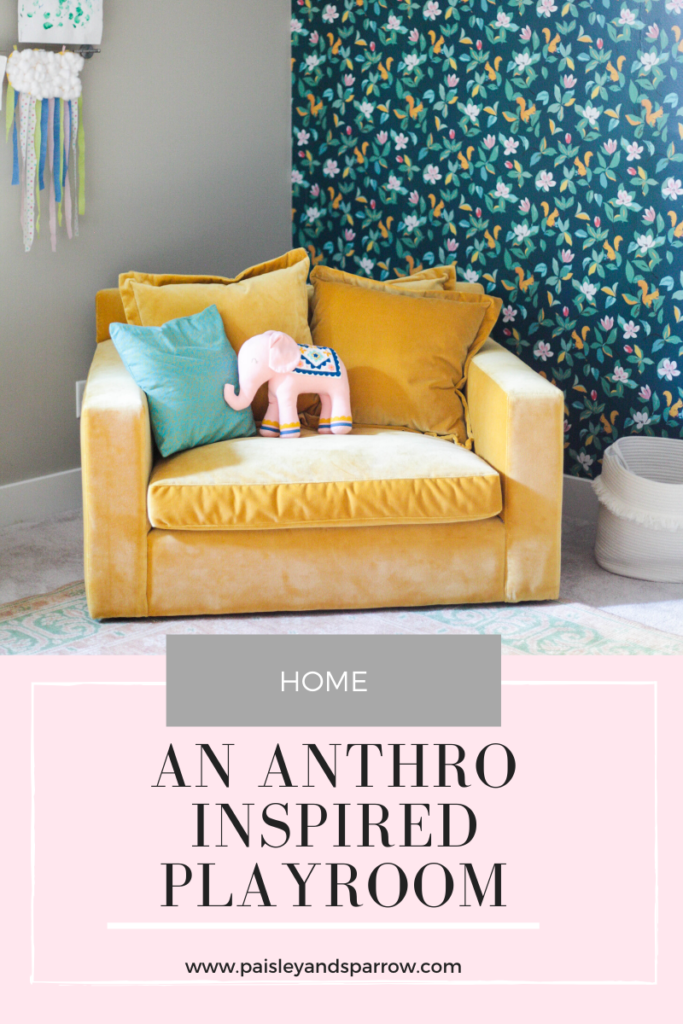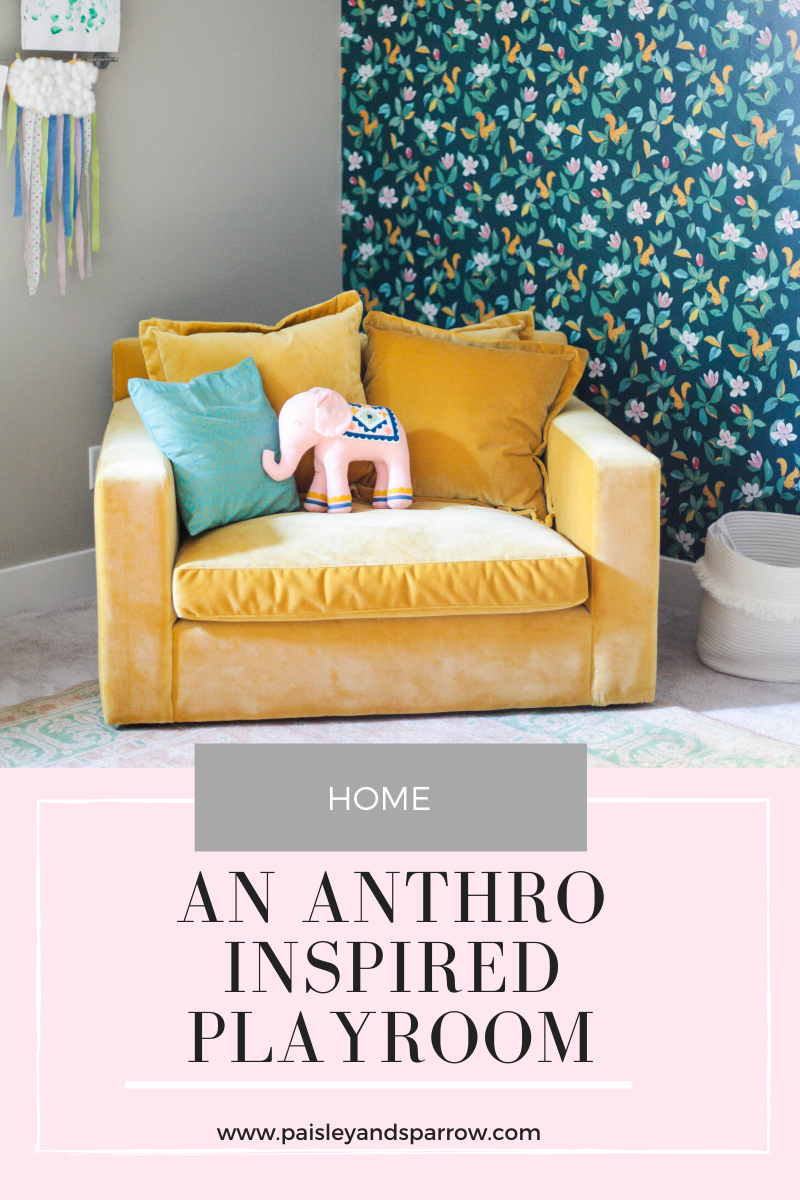 Our playroom went from being one of our least used rooms in our home to one that we use daily! I absolutely love this space and can't wait to share what we did.
I shared our entire planning process over on this playroom organization post including our mood board for it. Below is a look at mood board too!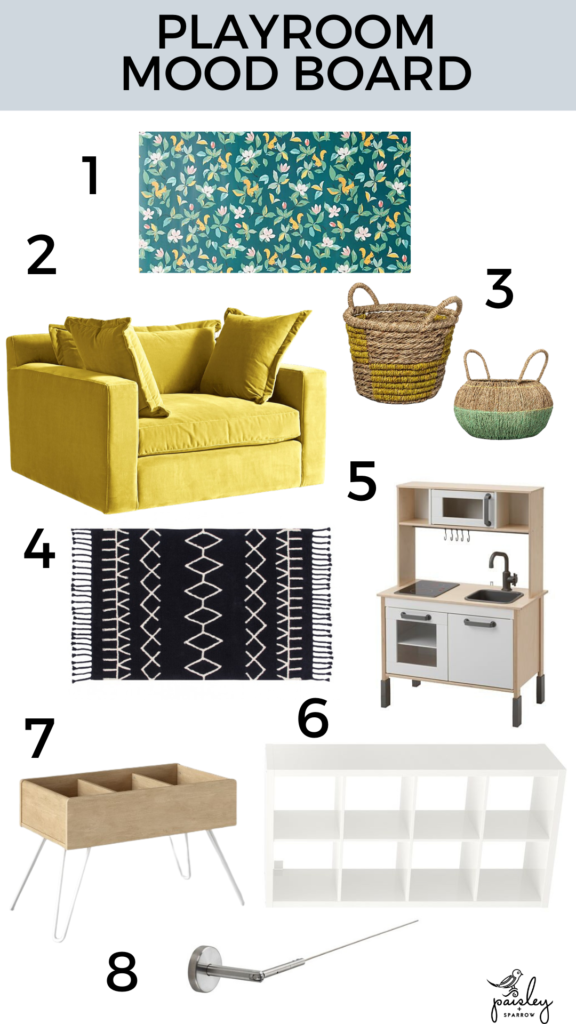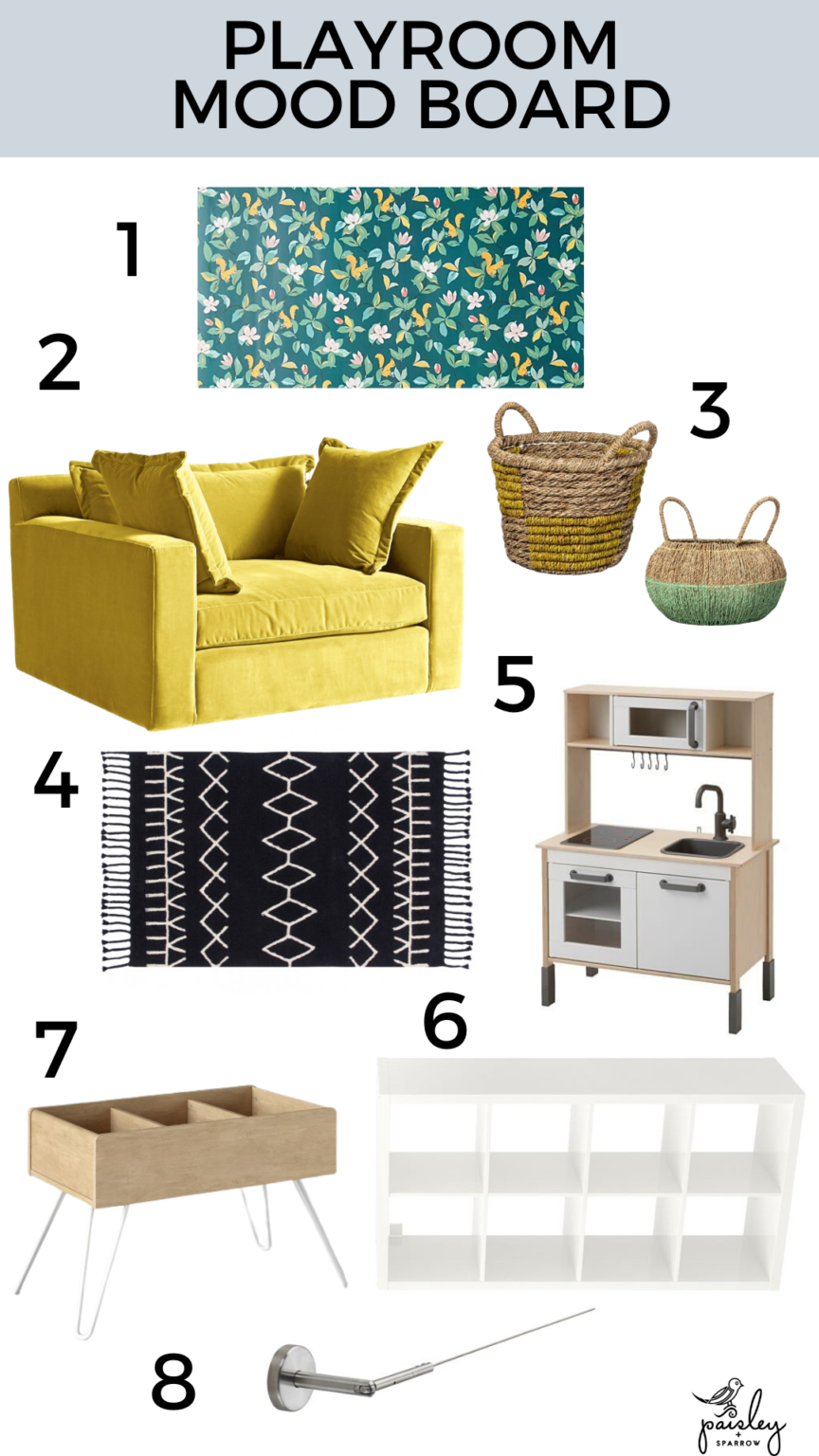 Here are all of the links for everything I used!
For the most part we did the exactly how we planned out with the mood board (with the exception of the rug).
Before!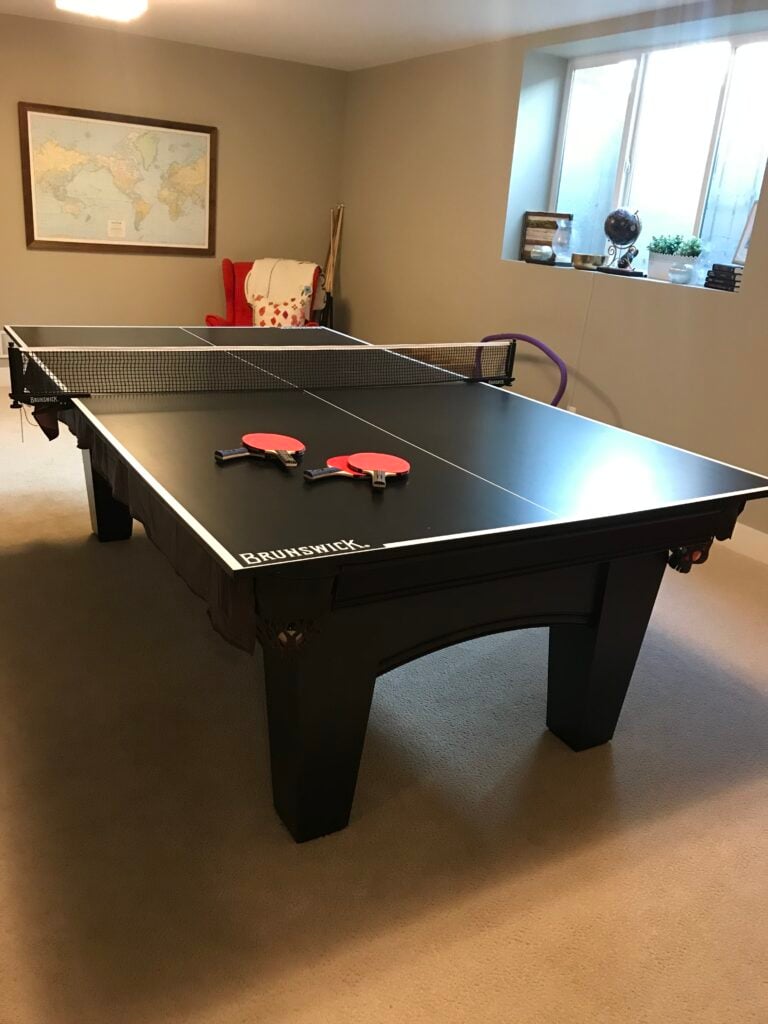 This room started out as more of an adult area. We had a pool table that took up a bulk of the space so there wasn't a lot of room for the kids to play.
It was definitely not the cutest thing in the world so this is one of the best photos of how the space was before!
After our 2nd was born we decided we wanted more play area for the kids so we eventually sold our pool table and started to process of turning it into a playroom!
Side note – on my wish list (and I'm sure my kids!) is a Pikler Triangle! They look absolutely amazing for playrooms!
Wallpaper
To start off with, we wanted to get a fun, kid friendly wallpaper! We purchased the removable wallpaper from Anthropologie which was our first time using Anthro's wallpaper.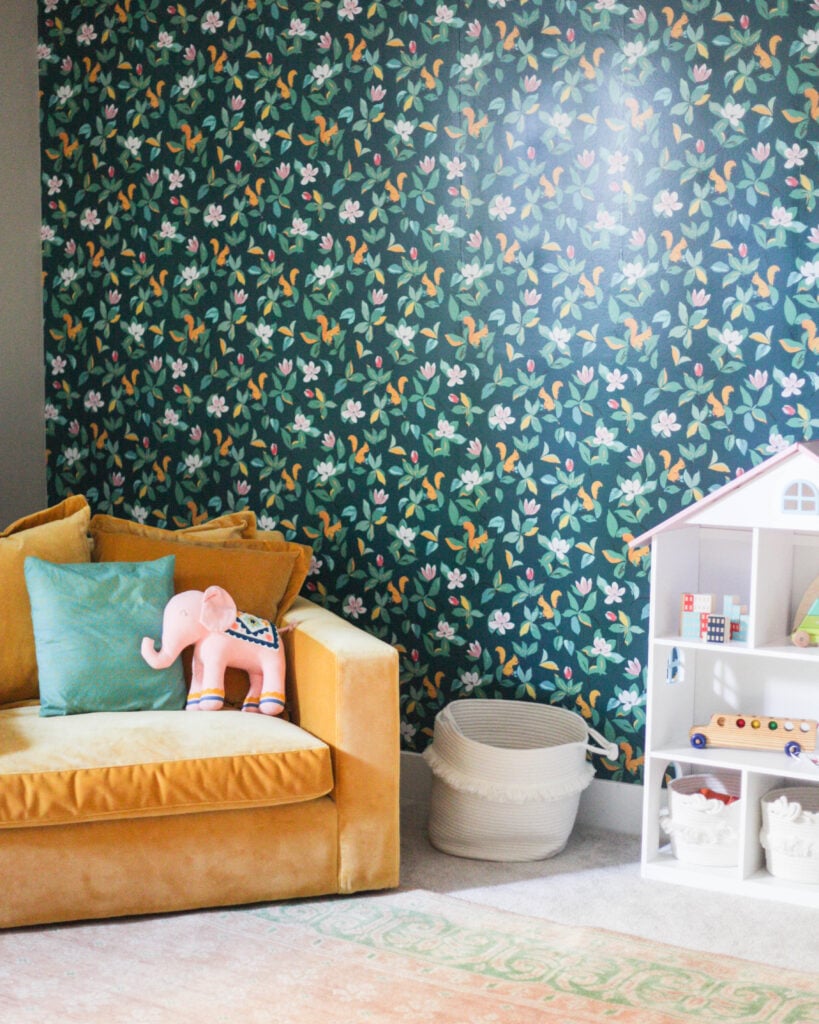 One thing to note. If you use wallpaper, it's best to start with that decision first before buying other things. A lot rides on the wallpaper you choose so you don't want to have to find the perfect print to go with a chair unless you have to!
This particular wallpaper ended up being so easy to put up – Rishi (my husband who puts up all of our wallpaper!) said it was the easiest one so far. This one is a little different then what we normally use because you get it wet first before you apply it.
It's still removable though! To remove it you simply wet it down and take it off! Rishi liked that you were able to slide it to line everything up rather than peel it off and stick it on.
You can check out all of my removable wallpaper tips and tons of great brands of wallpaper here!
Chair
Something I really wanted for this space was a place for us to read books and get cozy together. We went back and forth between a rocker, love seat and an oversized chair.
My parents actually own an oversized chair and I love it so after we found this Katina one from Anthro we decided to go for it.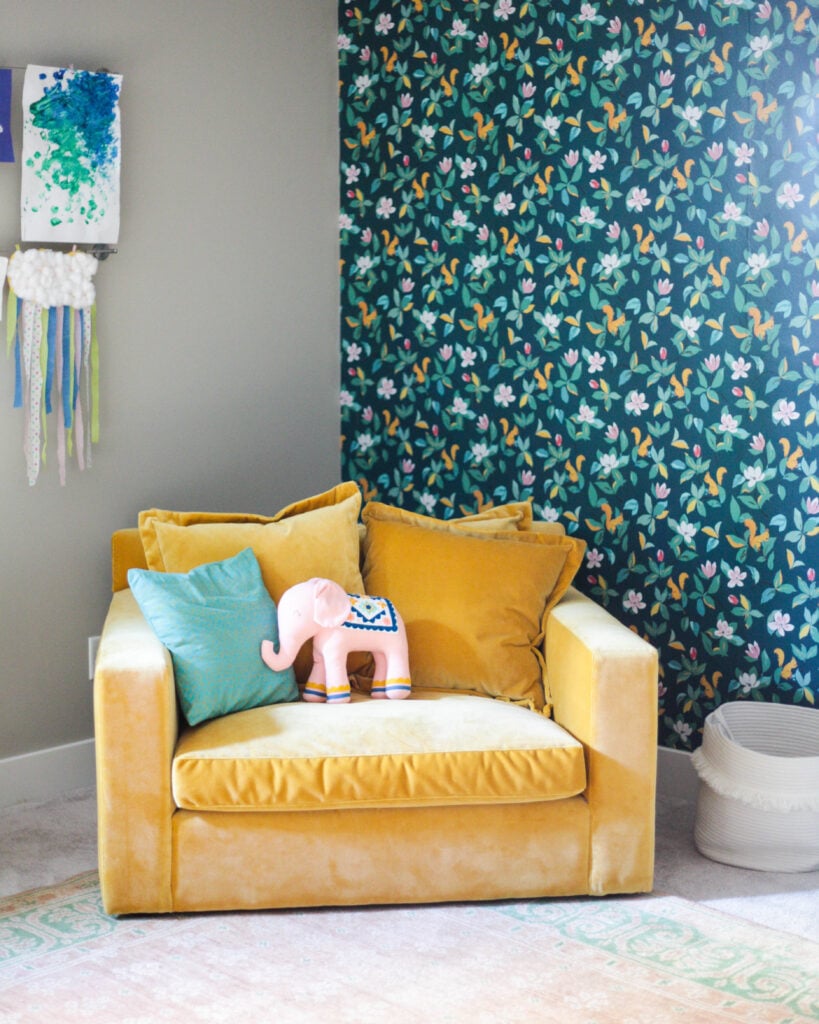 I was a little nervous about the chair when we purchased it because I didn't now if we would use it but I'm so glad we got it! It's perfect for me and the 2 bigger kids to snuggle in to read books.
This chair is totally customizable! You can get in velvet, performance linen or regular linen and they all come in a ton of different colors.
It's incredibly comfortable and has been super easy to keep clean even with 3 kids!
Ikea Shelf
One of my favorite things for this room is the Ikea shelf! I need to keep things organized (for my sanity haha!) and this was perfect. We ended up installing 2 sets of 2 drawers for things like construction paper, scratch paper, paint and craft items.
We also purchased 2 plastic bins. These look so nice and help keep everything in order! One is for puzzles and one is for baby items.
Book/Toy Holder
This is toy or book holder of my favorite purchases! The kids can easily put books away and take them out. I have it near the oversized chair so we can quickly grab book after book!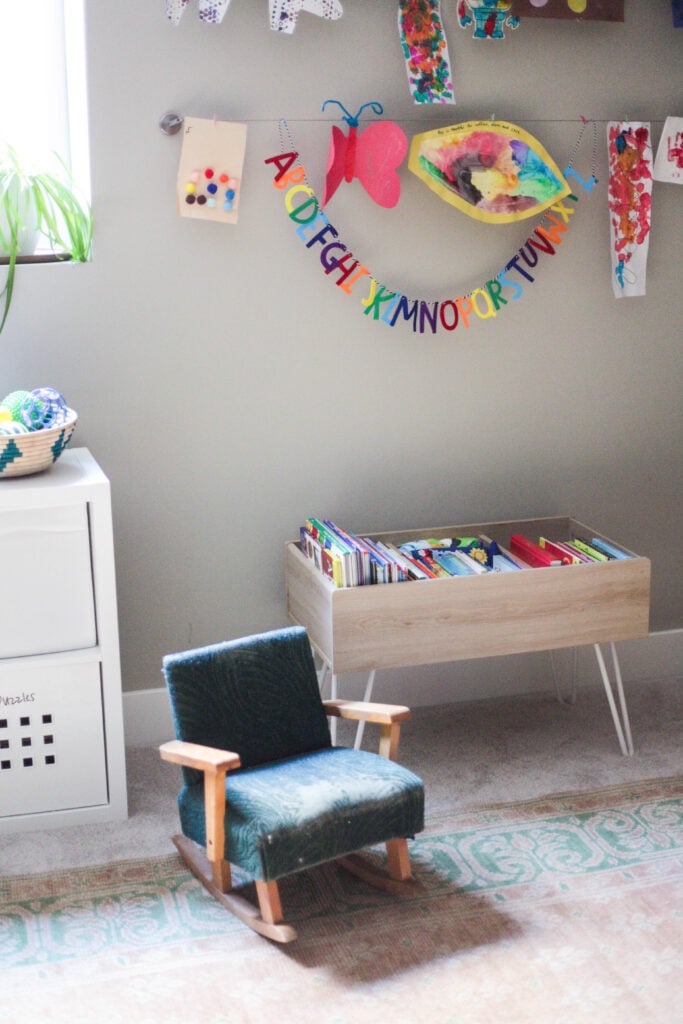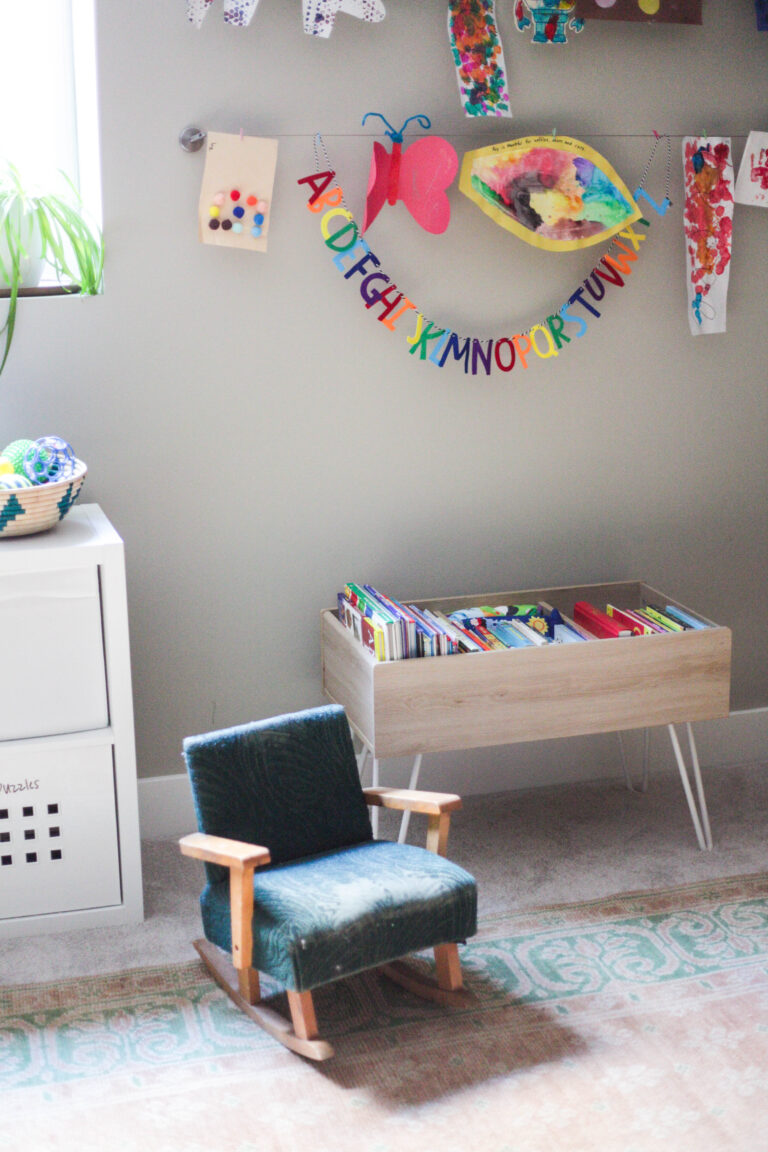 Art Hanger
Another one of my favorite parts of the room is the metal wall hangers. I literally switch this out weekly with all of the art that comes home from the kids schools.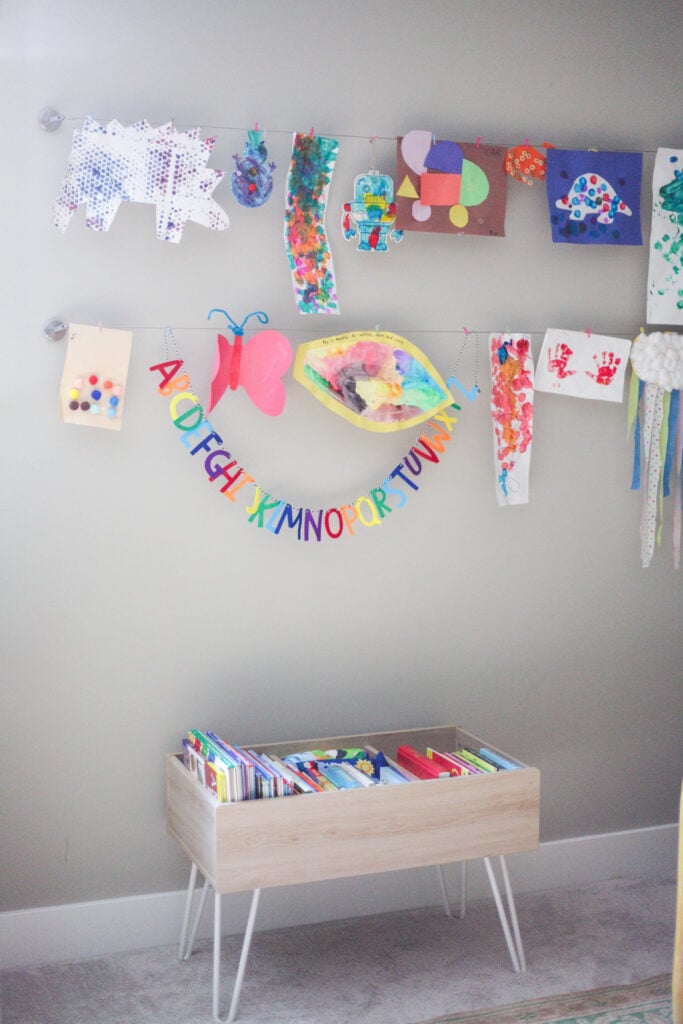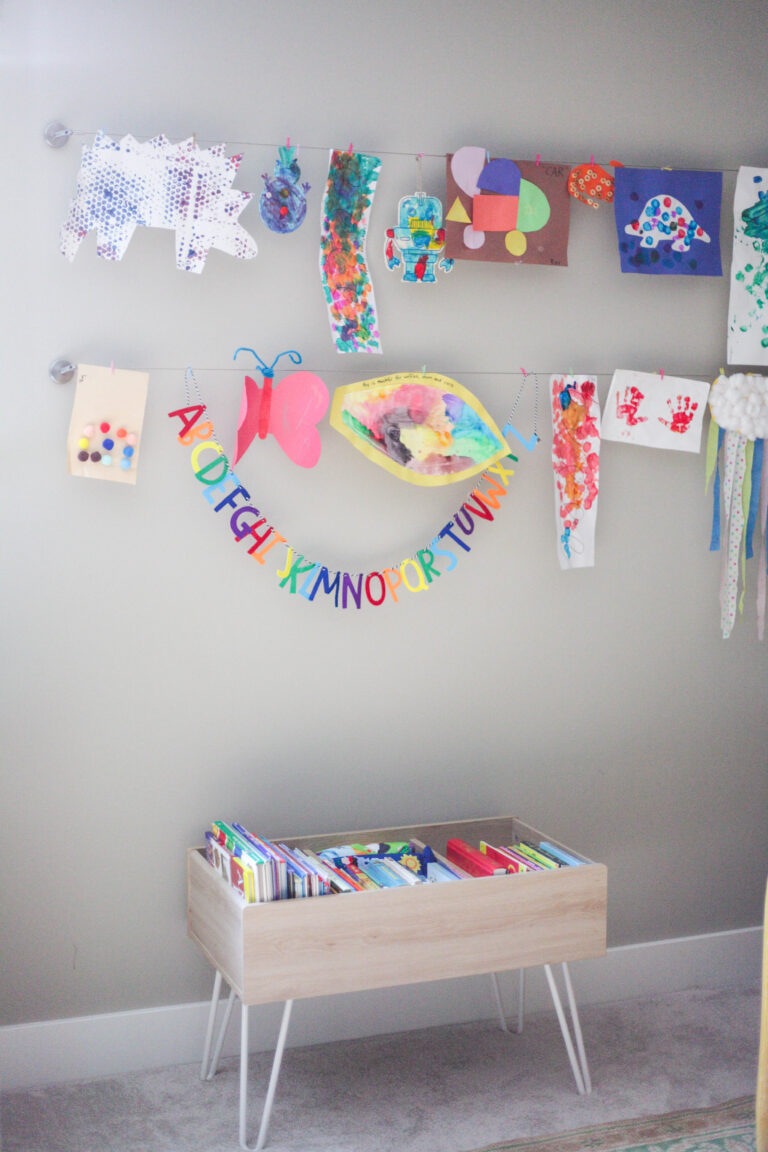 It's super easy to switch out with mini clothespins and I love how I can change things up for the seasons.
And there you have it! Our Anthro inspired play room reveal! I hope this gives you a bit more inspiration for your own playroom!
Be sure to check out my bedroom refresh for simple ways to make a big difference in your bedroom.
And be sure to check out Arin's post of an AMAZING Ikea hack and Chrissy's post with feminine desks for your home office!