The last time we traveled I showed some of my packing tricks on Instagram and y'all loved it! If you're heading out on a trip anytime soon (especially if you have kids in tow), you'll want to try out some of these packing hacks!
11 Genius Packing Hacks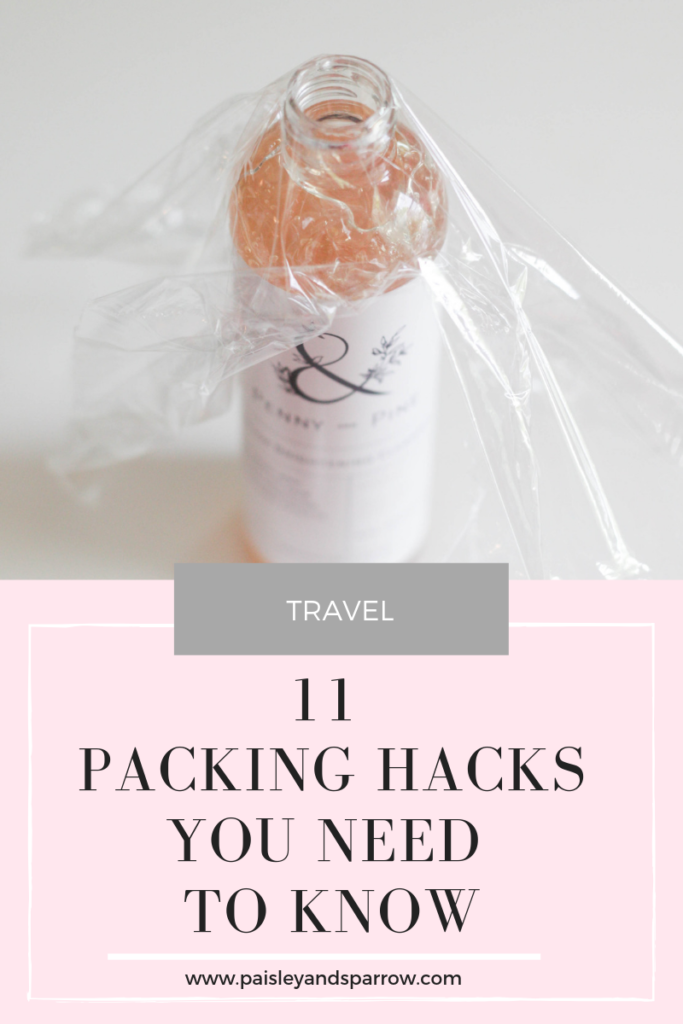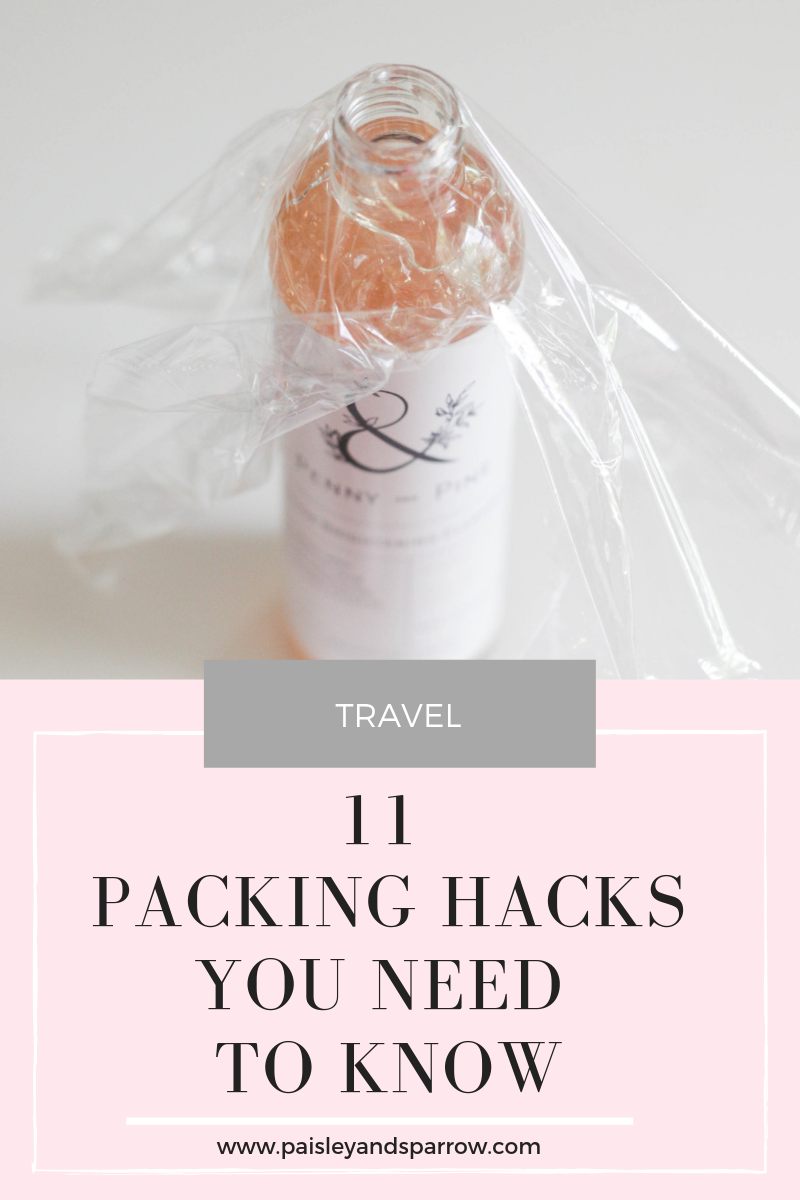 Paisley + Sparrow is a participant in the Amazon Services LLC Associates Program, an affiliate advertising program designed to provide a means for sites to earn advertising fees by advertising and linking to Amazon.com.
This is my number one rule when it comes to packing and being organized while you're away.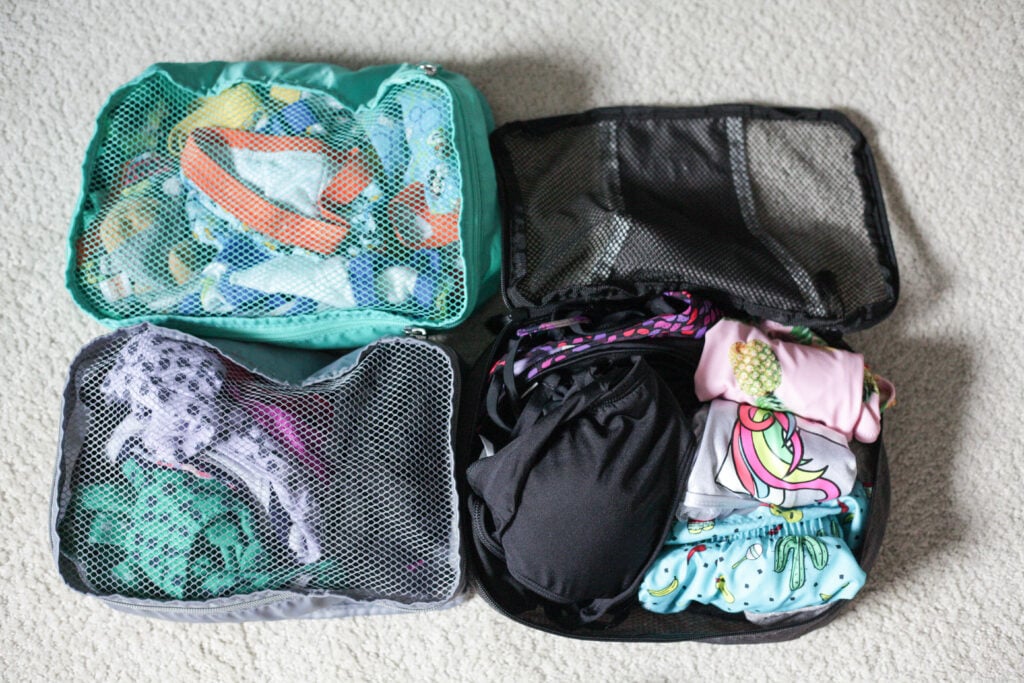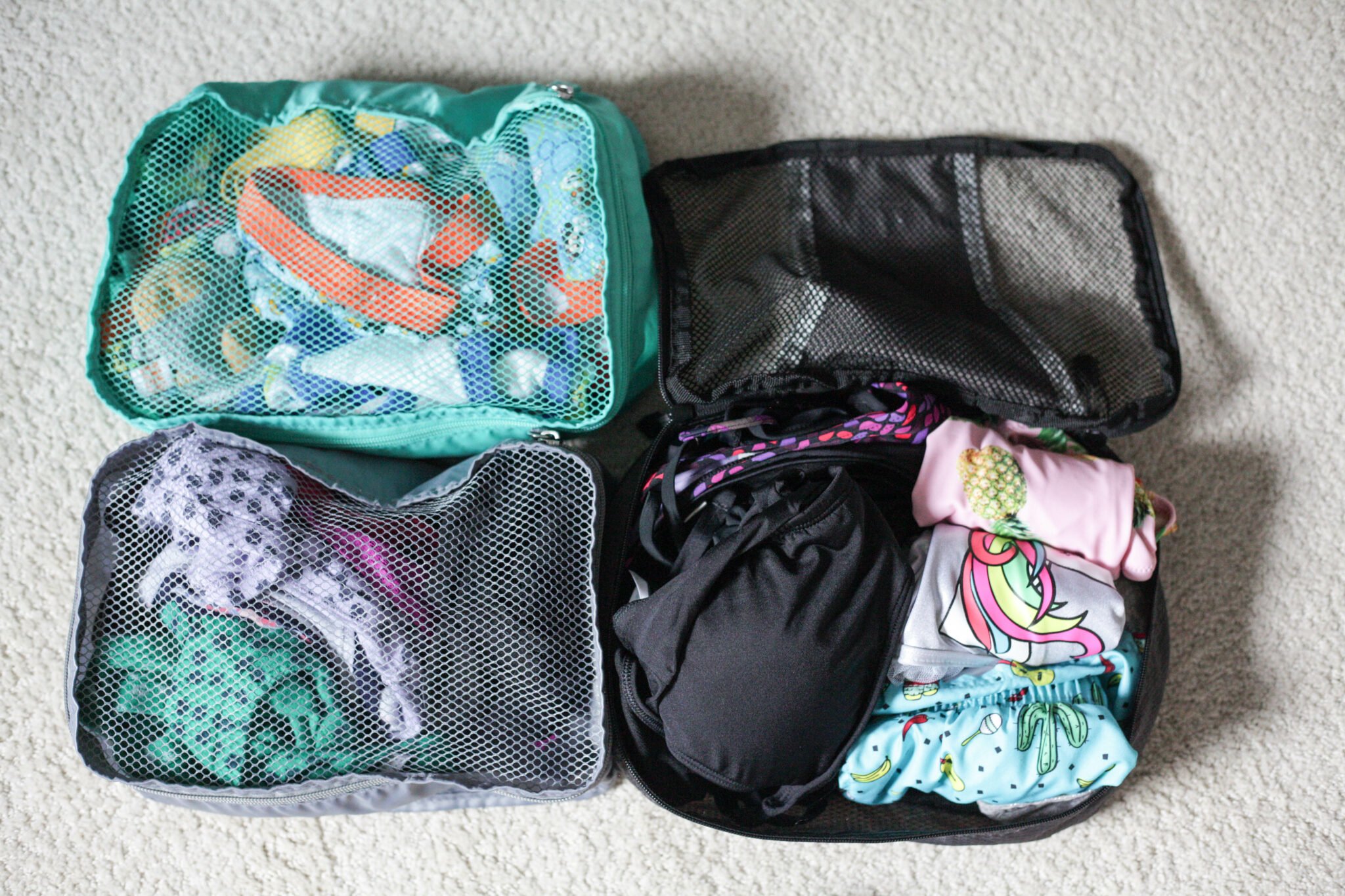 I use packing cubes for our whole family. Each person gets one large cube for clothes and then I fill the smaller ones with things like swimsuits, socks/underwear and other necessities.

2. Plan Your Outfits
When you begin packing, first of all go through each day of your trip and plan out what you're going to wear and pack them together. I physically roll up each outfit together so it's easy for me to see!
If you're unsure exactly what you'll be doing each day, bring enough outfits for the days you'll be gone (one extra one if you're unsure if you'll be able to do laundry). Whenever I throw in an extra couple of of shirts or something I never end up wearing them and it ends up being wasted space. A little planning will go a long way!
3. Wear your heaviest + bulkiest things on the flight.
Bringing jeans, a sweatshirt and sneakers with you? Wear them! You'll lighten your load and give you more space for other valuable things.
4. Pack heavy items near your wheels
Nobody likes to be that person who's bag keeps tipping over in line, right? Prevent that from happening by putting your shoes, bathroom bags or anything heavy near the wheels of your suitcase!
5. Thread necklaces through straws
There's a good chance you've seen this trick on Pinterest. Turns out, it actually works! 😉
This simple trick will prevent them from tangling up and creating a huge headache for you when you get to your destination!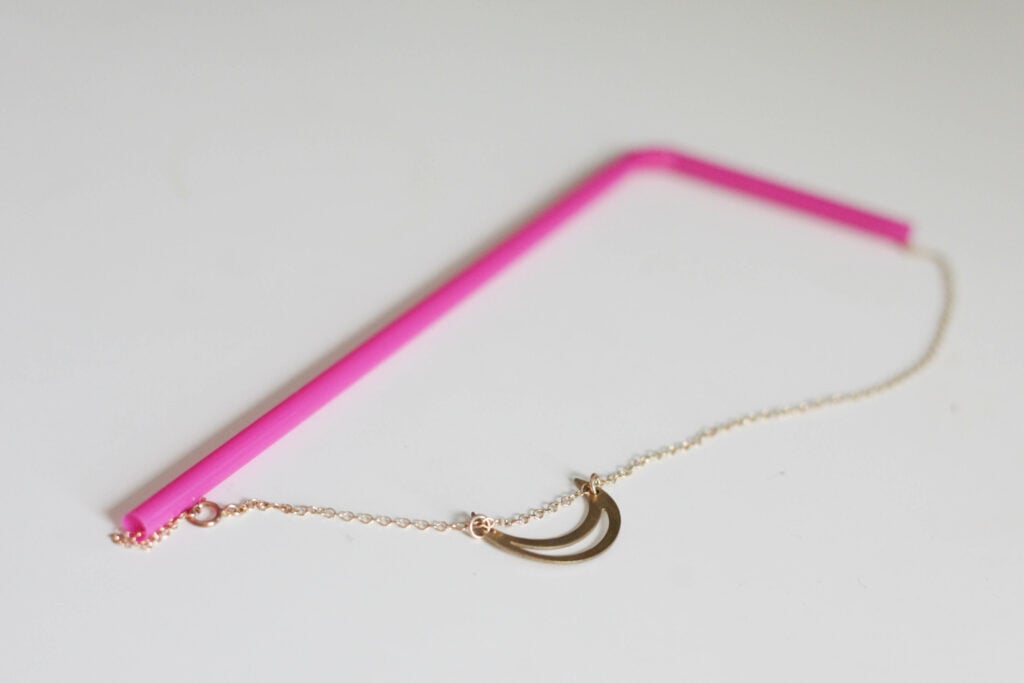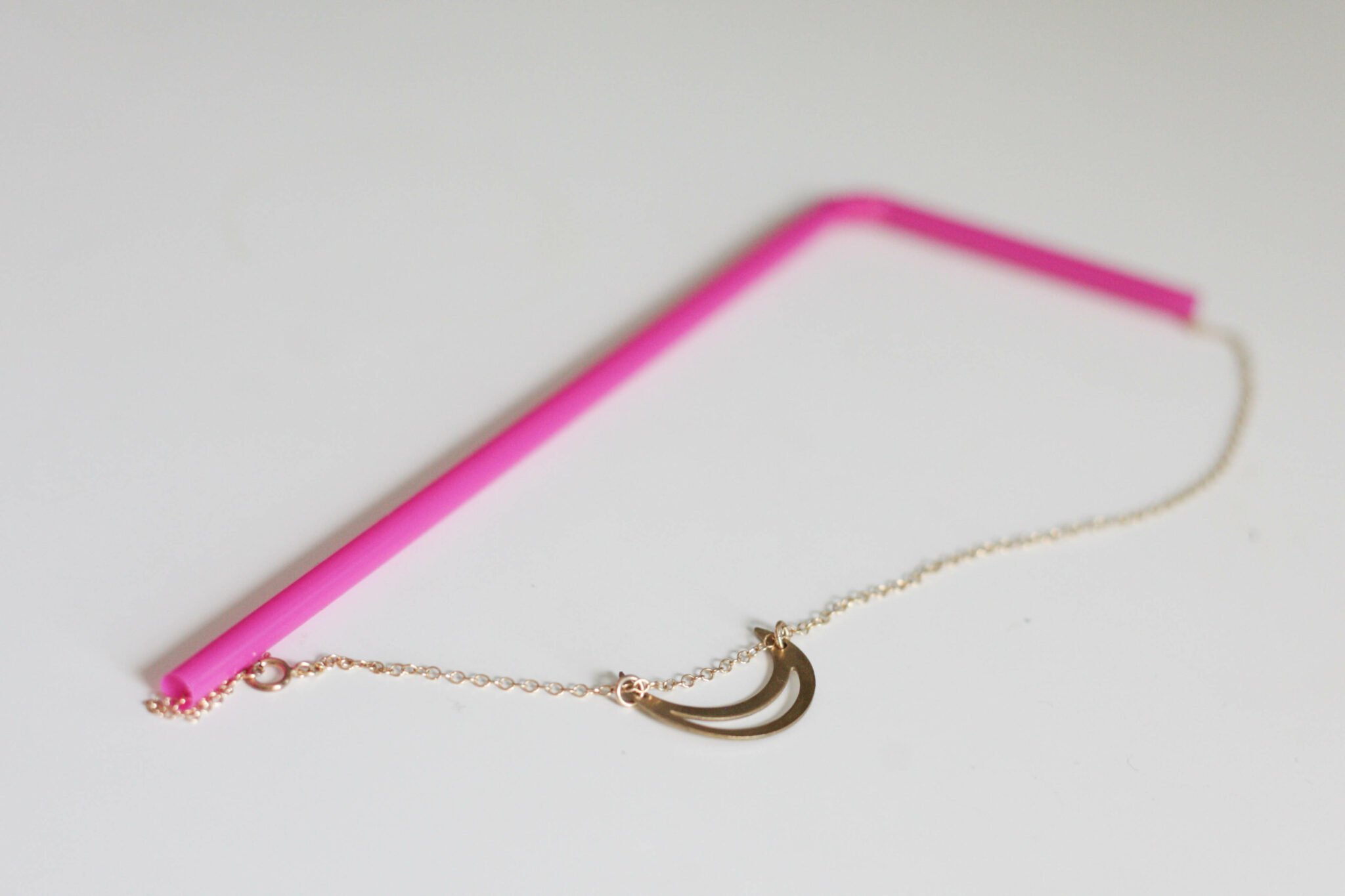 6. Only bring what you need
Don't put your entire vitamin bottle in your bag! Use snack size Ziploc bags, label what's in them and count out exactly how many you'll need while you're gone.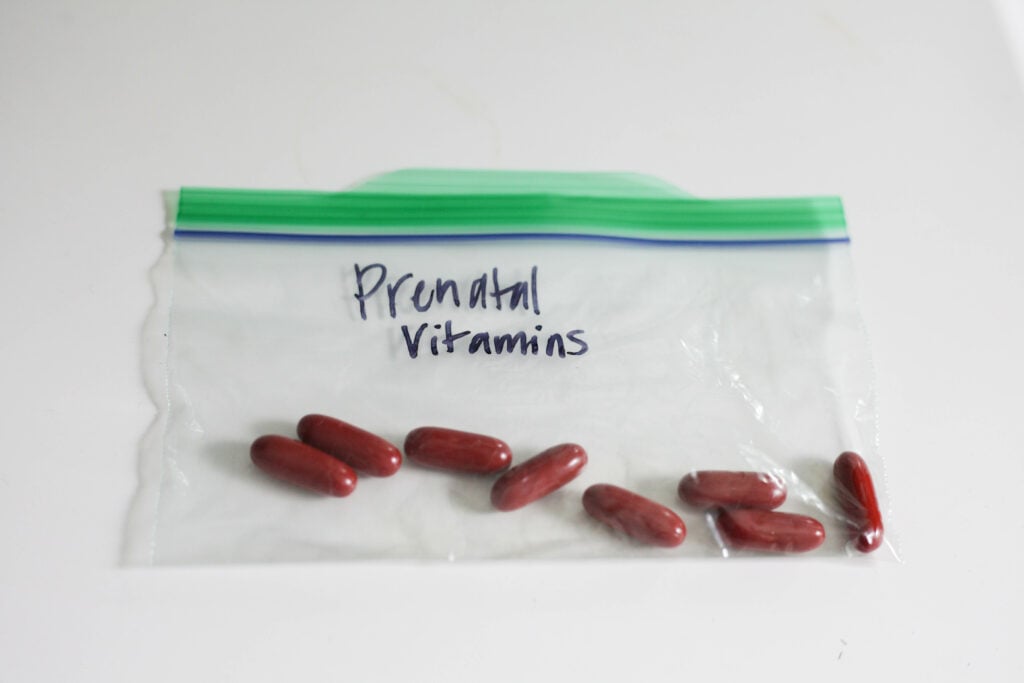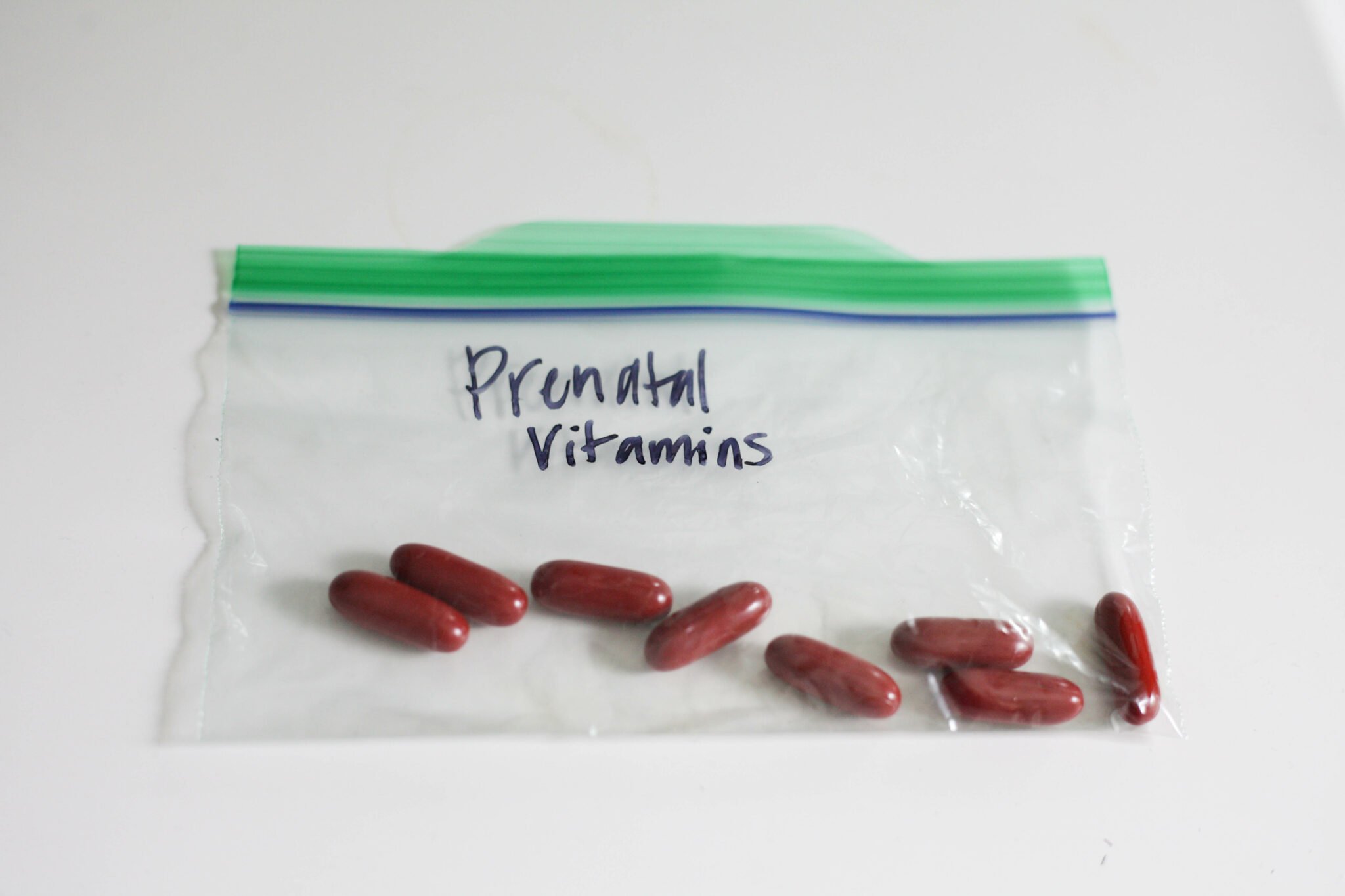 If it's something super important I always add in a couple extra to accommodate for any mishaps in travel that may occur.
7. Keep important items in your carry on.
Do you have medications, glasses or something else you can't easily replace if your bag is lost? Keep those with you.
I always put a small bag with my glasses, a little bit of makeup and a change of underwear in my carryon. You never know if you're going to end up stranded!
**Same thing goes for kids!! I always always always keep extra diapers, a change of clothes and plenty of snacks for my kids in the diaper bag.
8. Use shoe bags
Keep your shoes from getting your clothes dirty (on the way there OR back) by using a shoe bag! Don't have one? A shower cap or grocery bag will do the trick!
You can also double bag your shoes on the way out and use one of the bags for dirty clothes on the way home.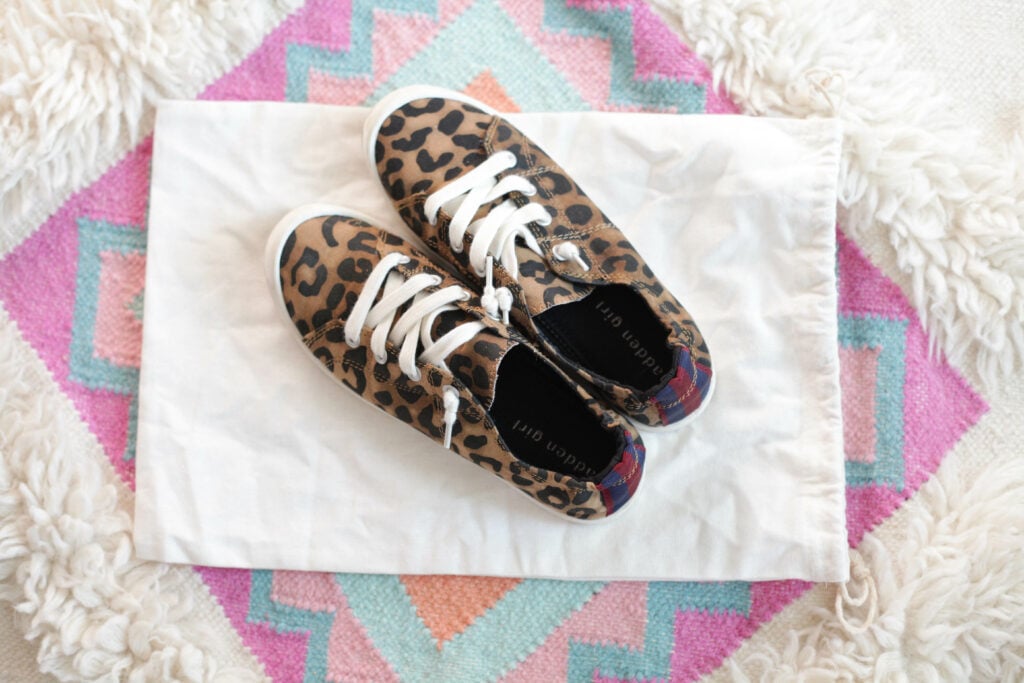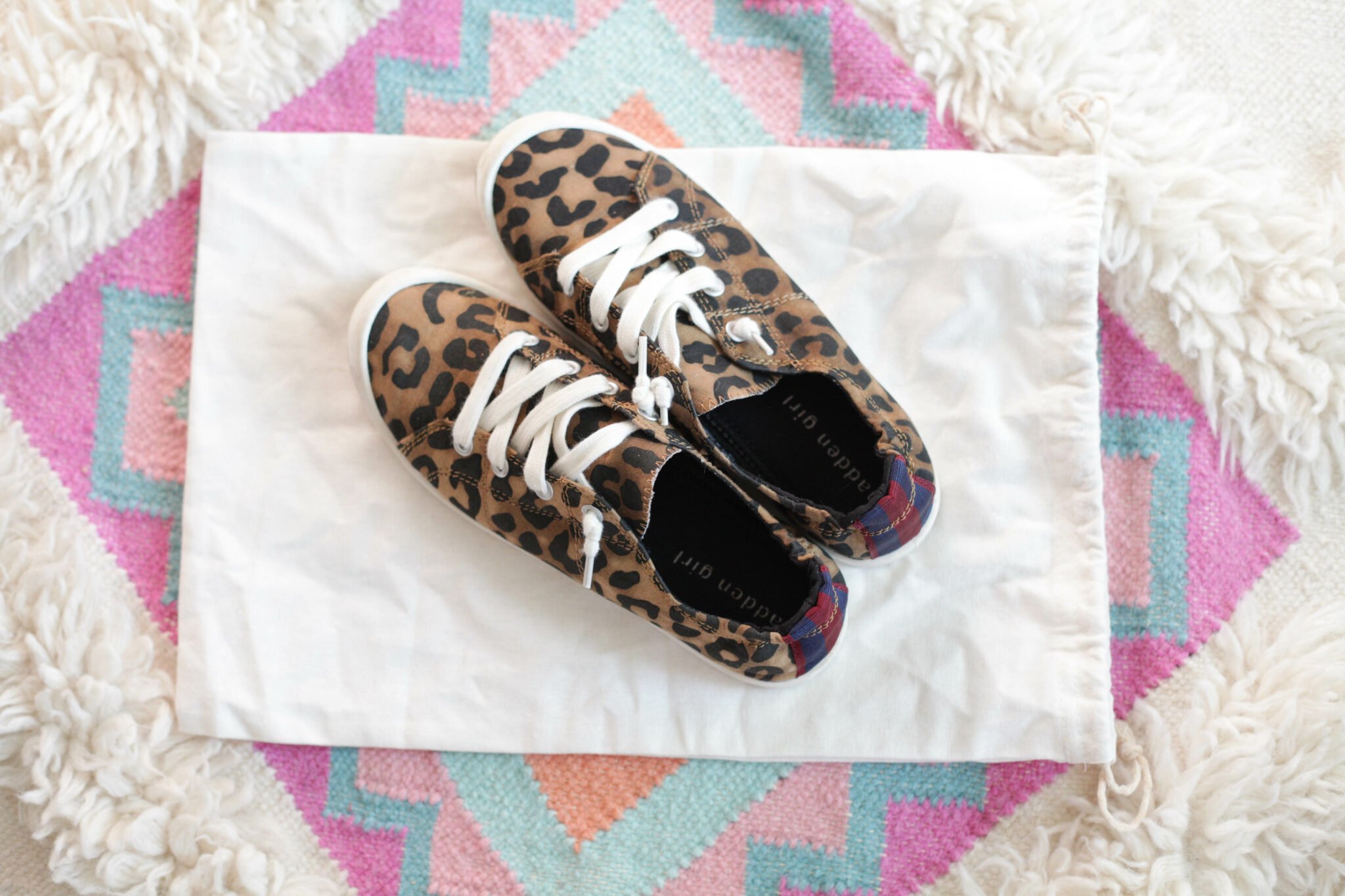 9. Put items in your shoes
Putting things in your shoes not only helps keep their shape but it also saves some space by storing items in your shoes!
One trick I love is to keep your sunglasses safe by putting them in your shoes. Most importantly, you're not going to forget them if they're packed up safely!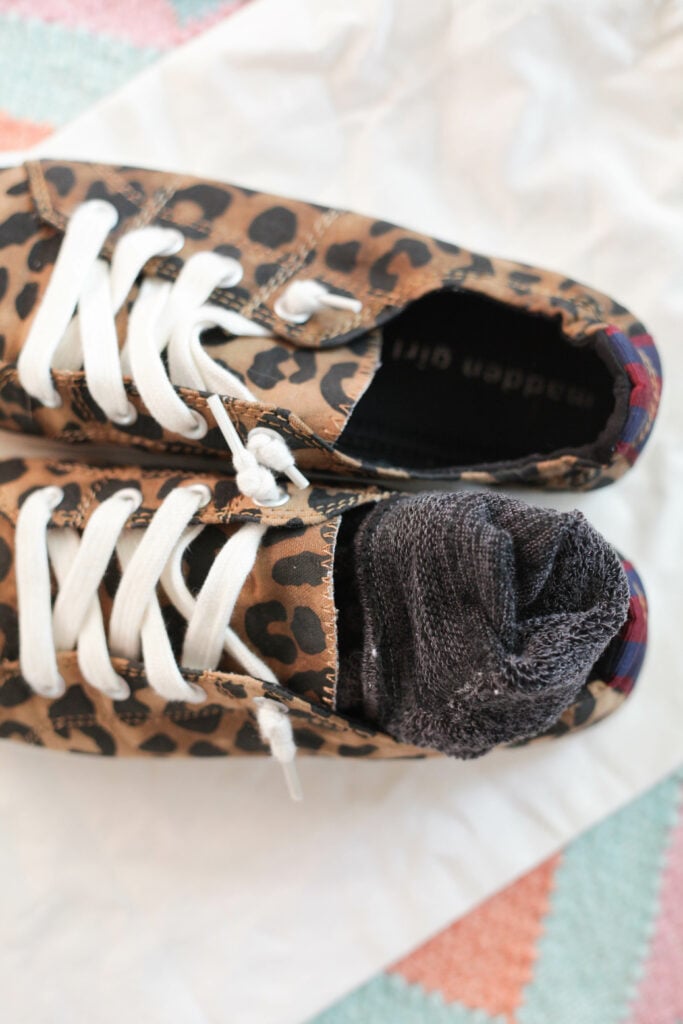 10. Use plastic wrap for liquids
Don't risk your foundation spilling all over your other makeup (and ruining it) or your shampoo covering your toothbrush if a cap comes loose!
Put a layer of plastic wrap under the top! This extra layer of protection will help if the unthinkable happens.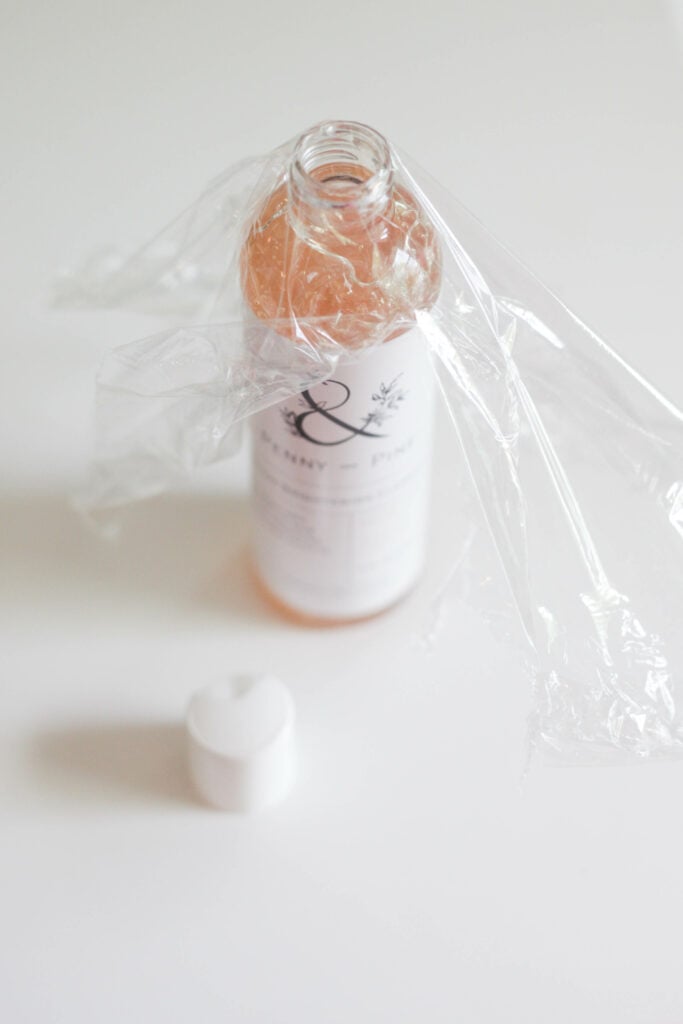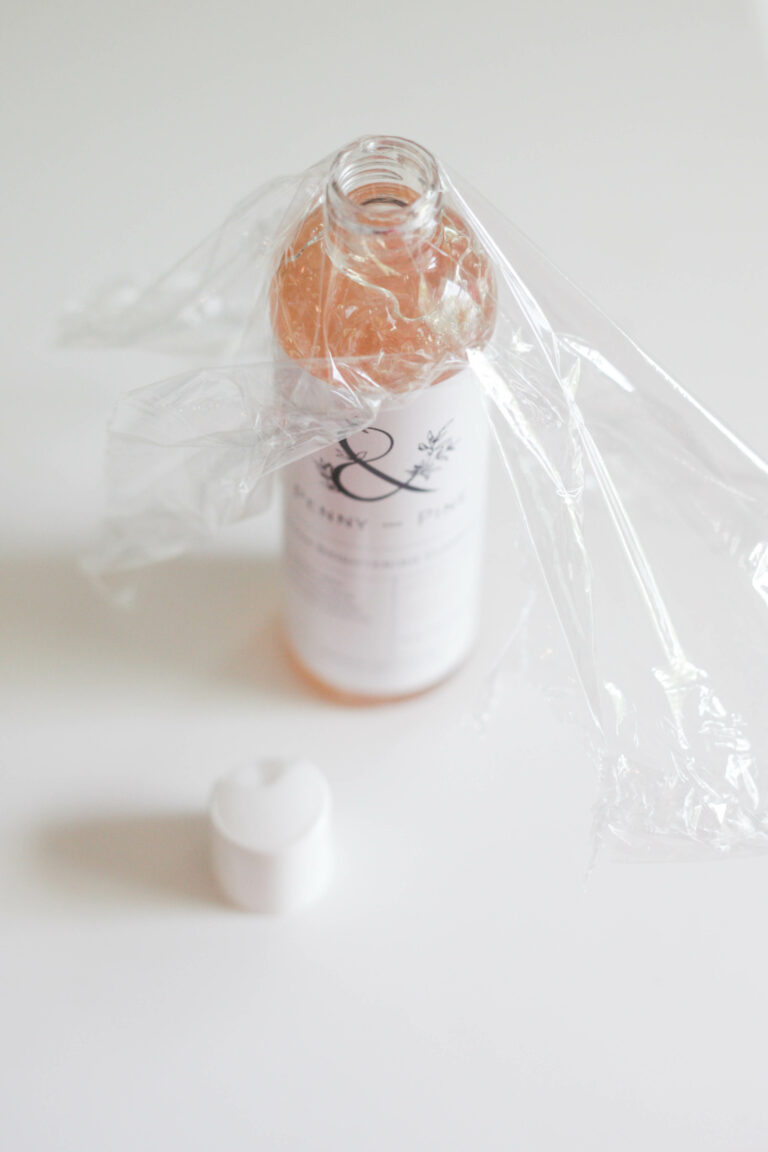 11. Utilize Ziploc bags
My husband rolls his eyes when he sees me pull out boxes of Ziploc bags when I start packing but they help so much!
For example, you can use them for vitamins or medicine. They're also useful for things like my daughter's hair accessories, stickers for the plane for the kids, all of our bathroom items and more!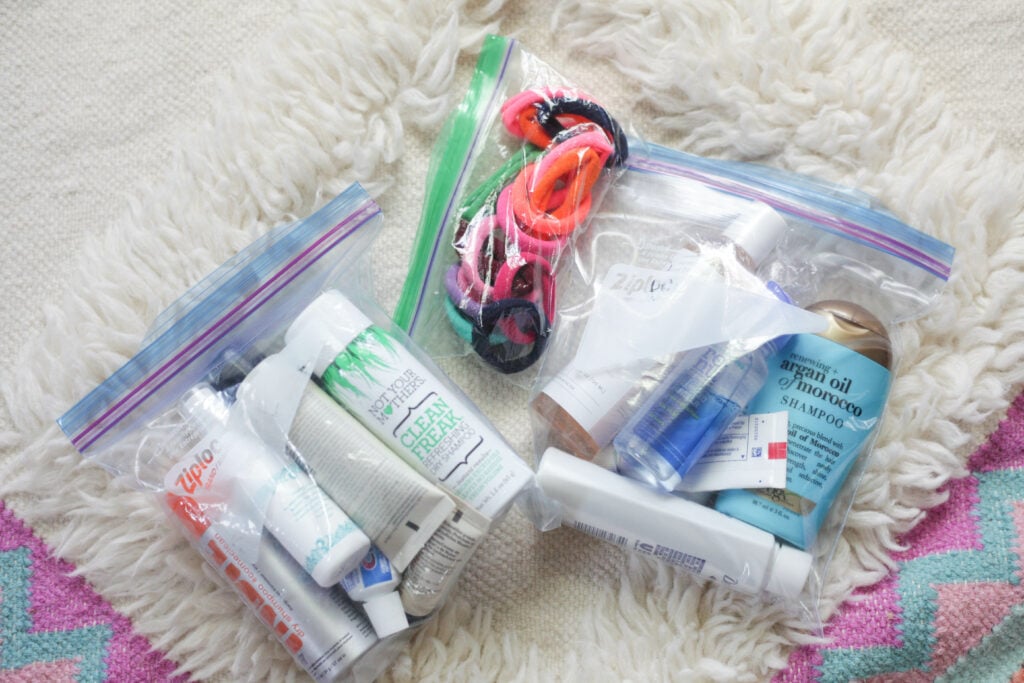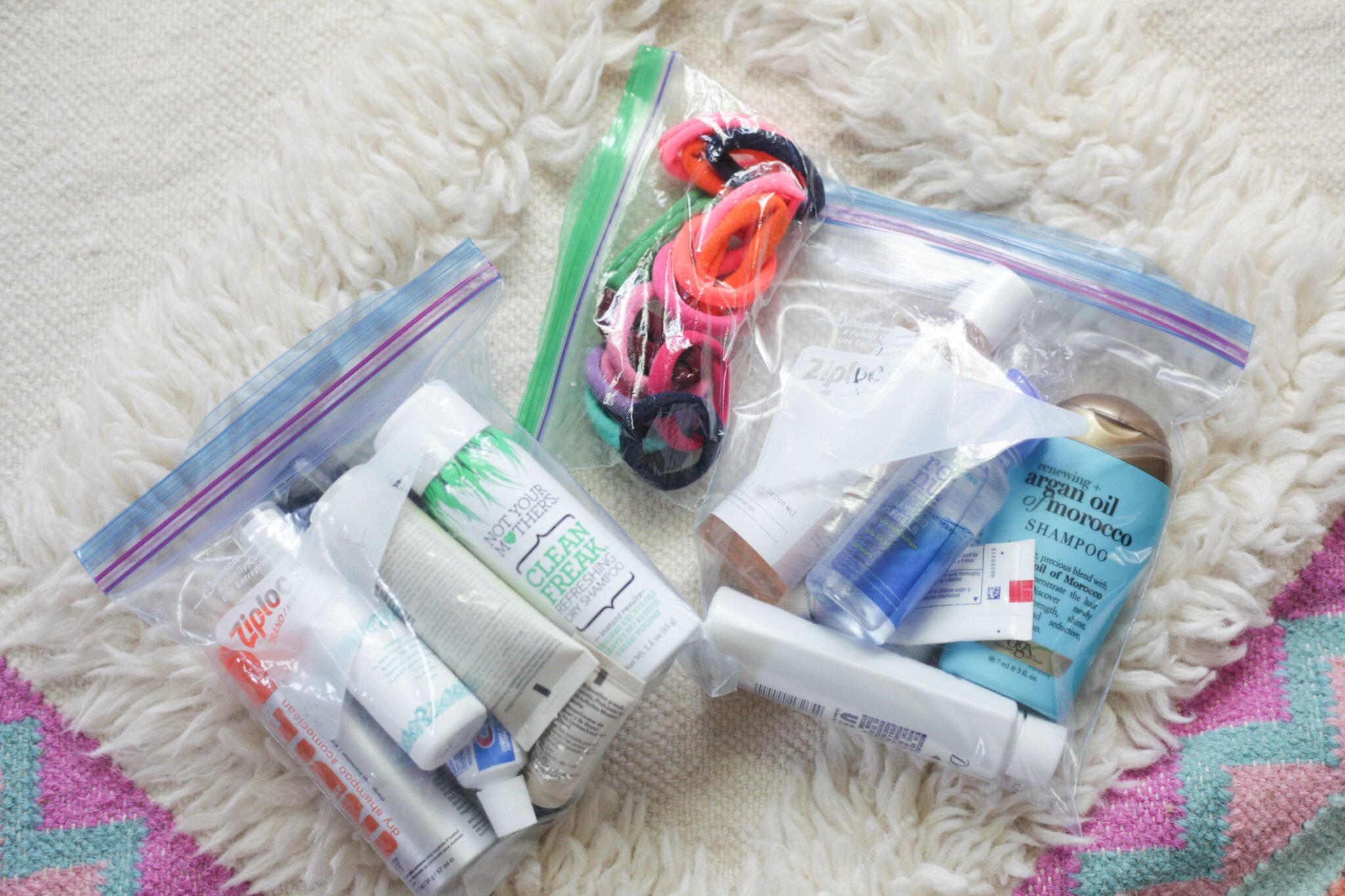 I hope these simple packing hacks will help you out when you start packing for your next adventure!
If you're heading out with kids, be sure to check my tips for traveling with babies and tips for traveling with toddlers!
If you thought this post was helpful, be sure to pin the image below and share it with your friends!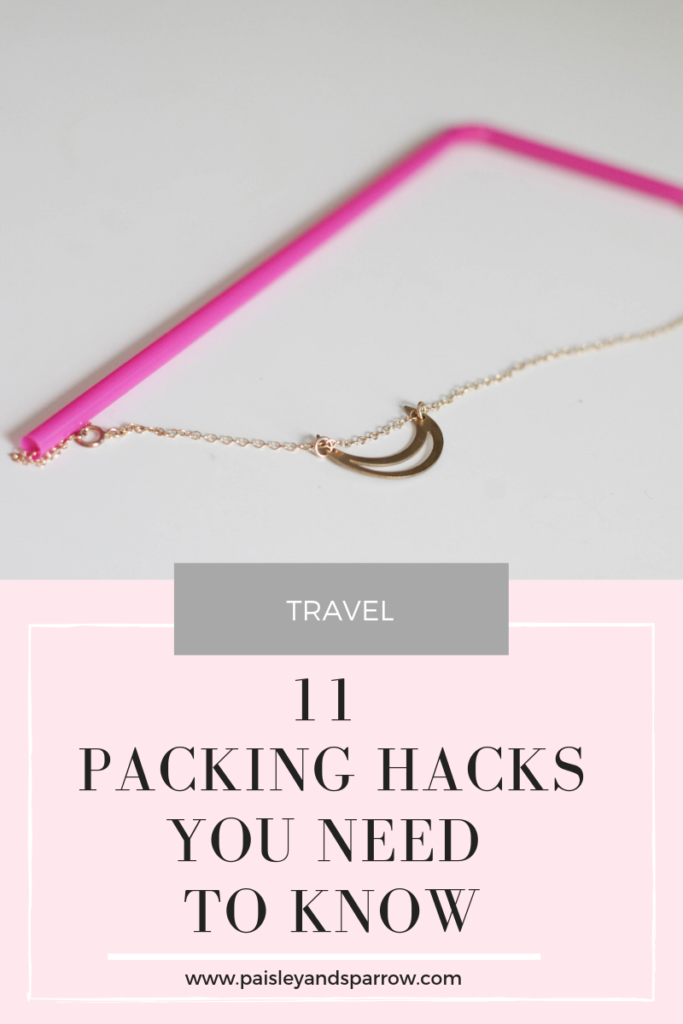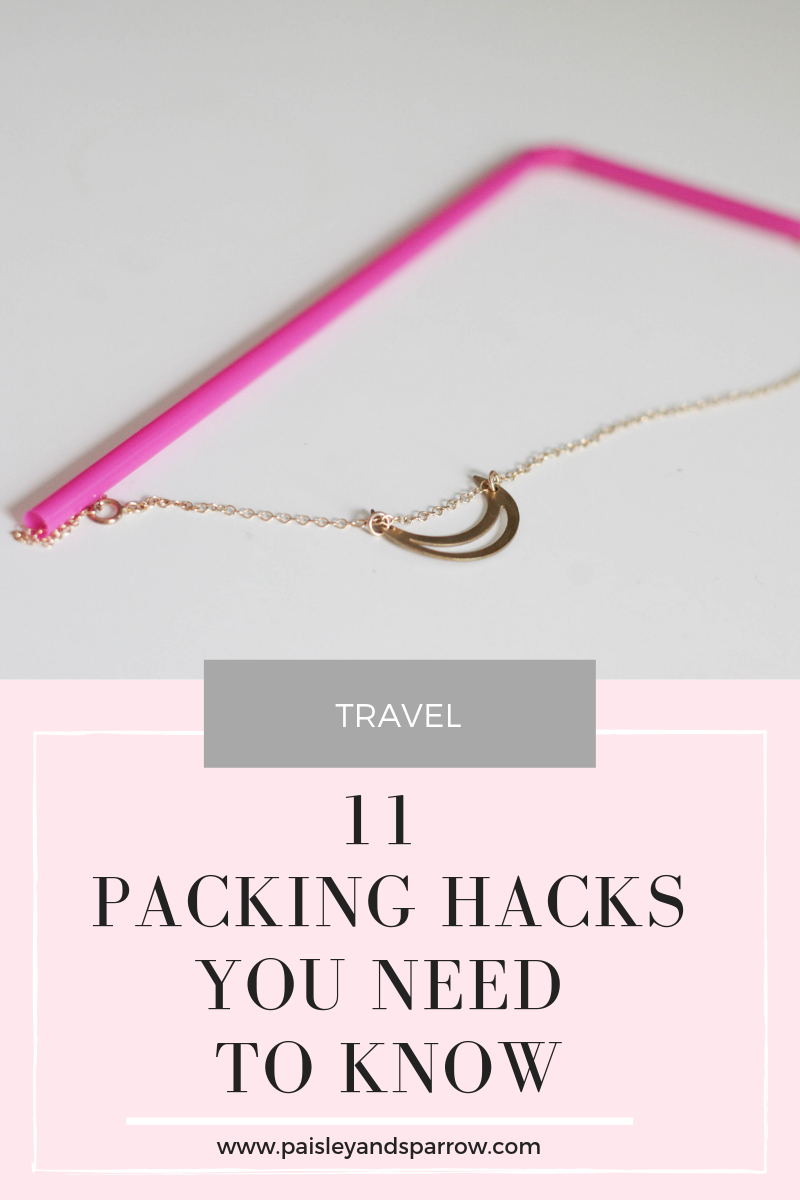 With love,
Jen