Looking for Minnesota gifts? As a MN girl I have a deep love for my state and all of the amazing brands that are from here!
There's everything from giant well known brands (like Wiley Wallaby) and smaller brands that I can't wait to introduce you to. So today, I'm so excited to introduce you to the Ultimate MN Made Gift Guide!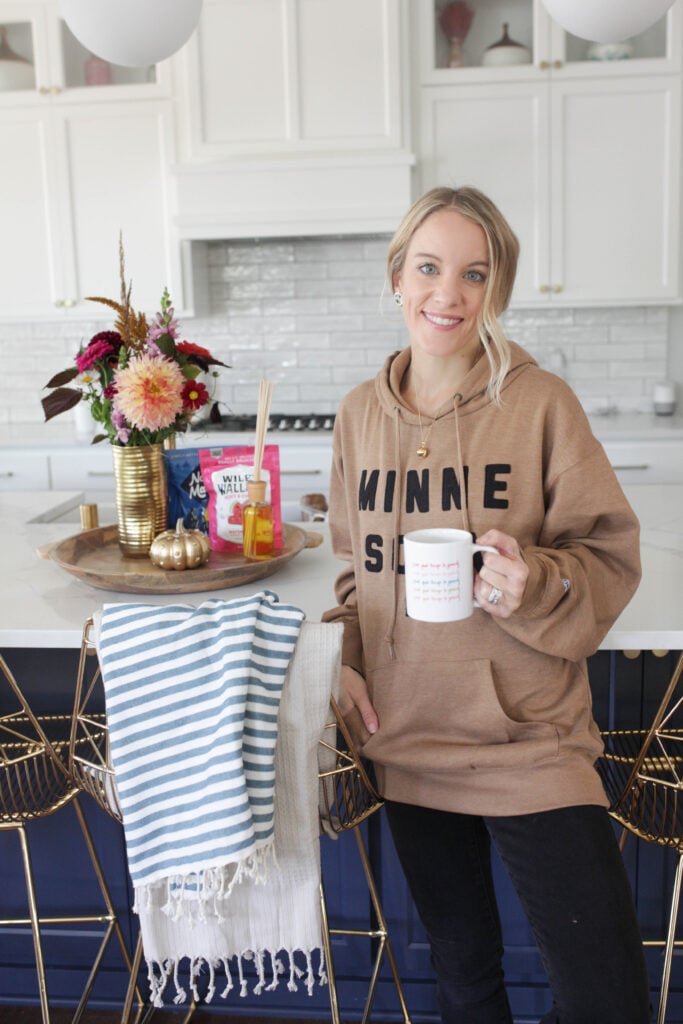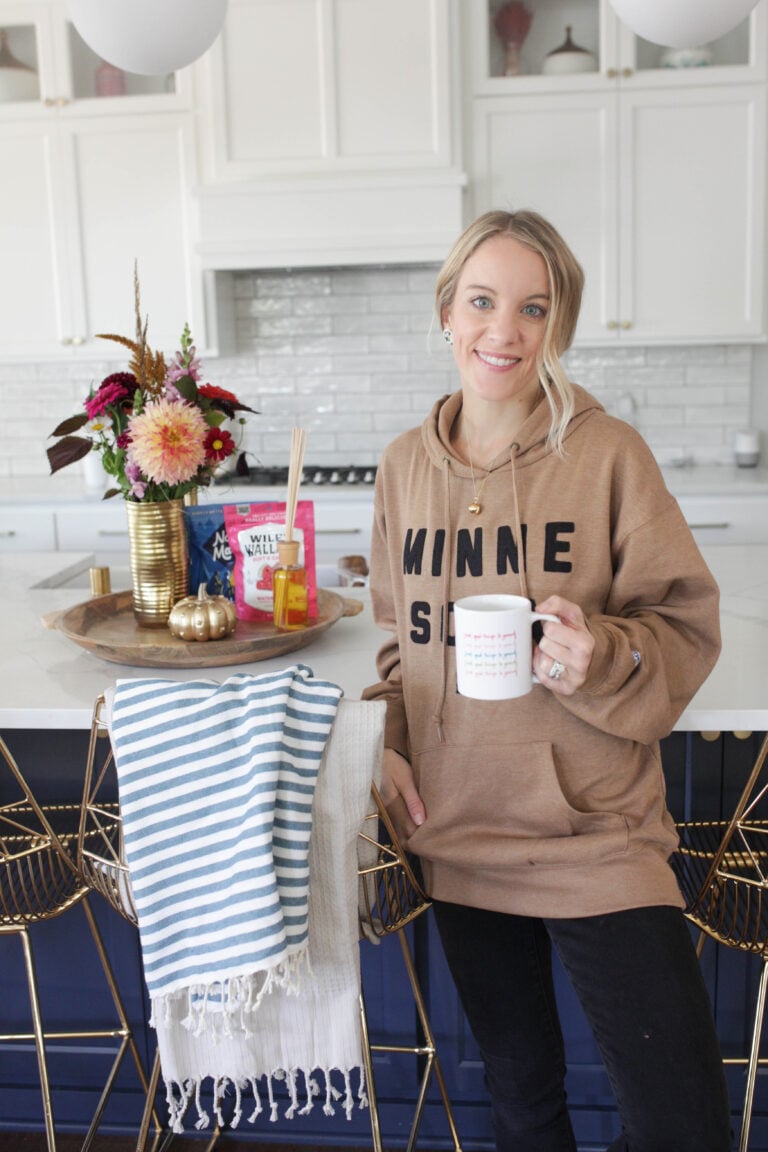 Whether you're looking for Christmas gifts, birthday gifts or just a welcome to MN gift for a new neighbor or coworker, these Minnesota gifts will definitely delight anyone on your list!
I hope you'll take the time to read their stories, check out their products and shop local! In a year where many events that these makers sell their products have been cancelled, I wanted to do what I could to support these amazing brands and share their stories!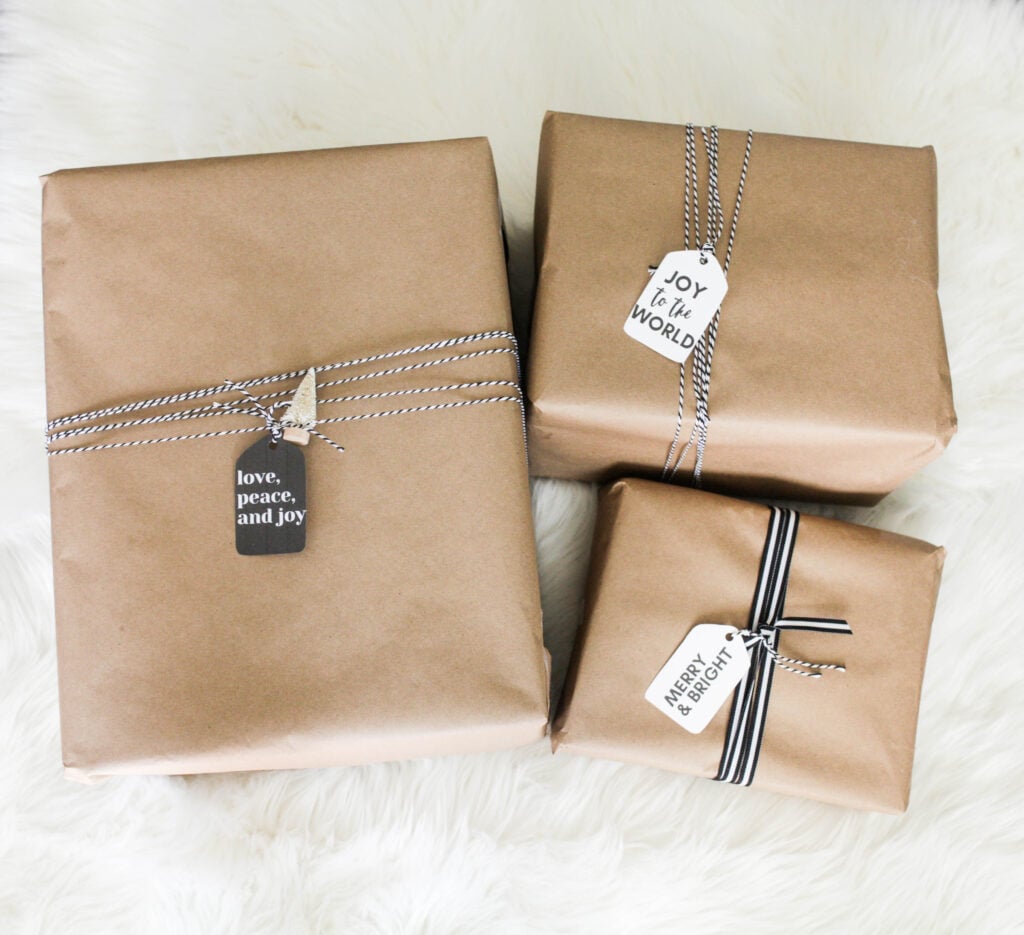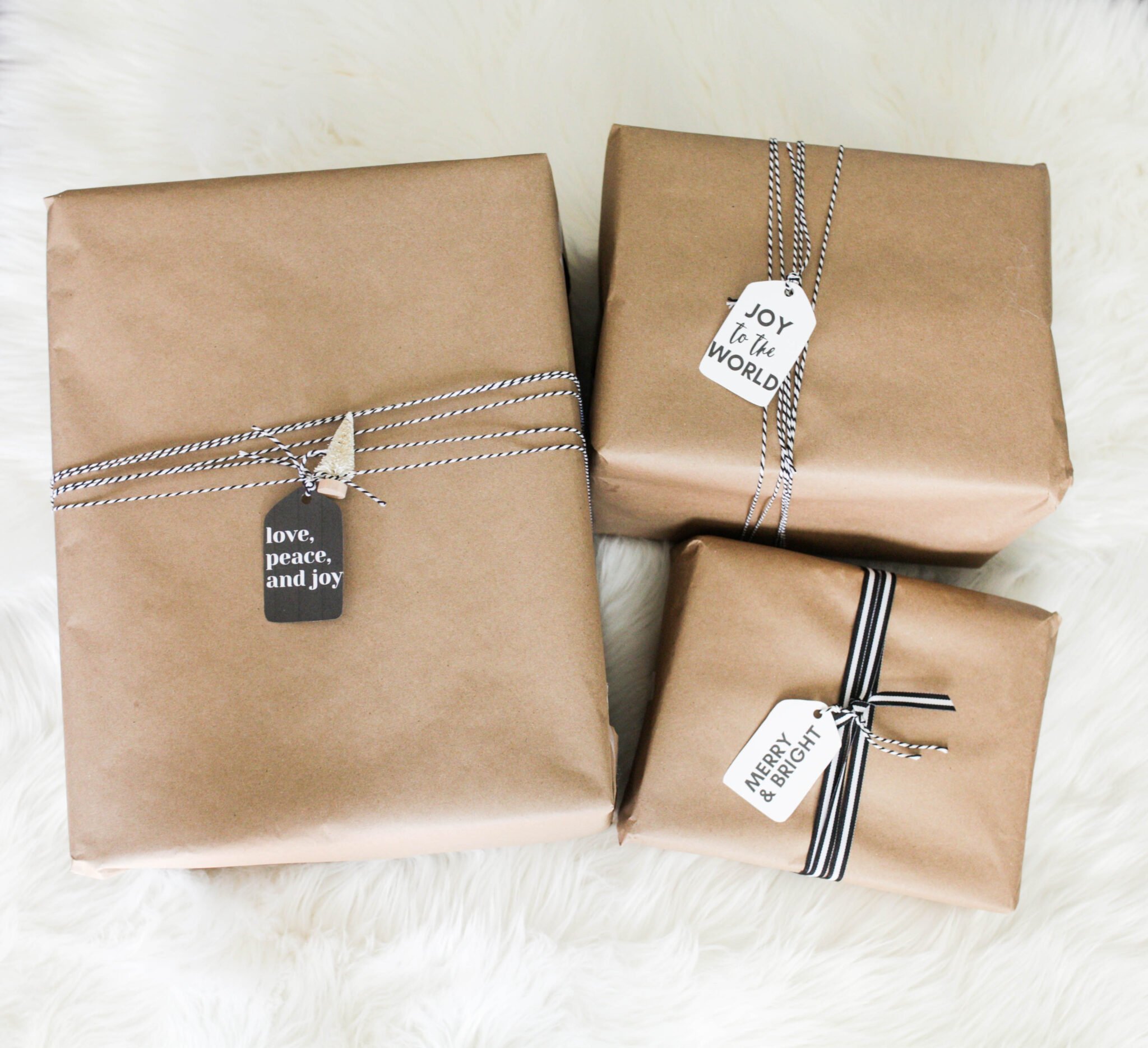 Get these free printable gift tags as shown above on this post!
A handful of these brands have sent me product to share with you which I'm sharing more in depth on my Instagram stories. Check out my MN Gift Guide highlight there to check out these brands and some fun Minnesota gifts in more detail!
I have these Minnesota gifts broken out into different categories and each category has their own page. Just click the link below to head to each gift guide! (This gift guide was too giant for just one page!)
I should also note that there are SO many amazing brands that are still out there that I didn't include on this list! I would love for you to share your favorite local MN brand in the comments so we can all be introduced to more brands.
And without further ado, your ultimate guide to Minnesota Gifts: Jewelry/Accessories/Beauty!
Minnesota Gifts: Jewelry/Accessories/Beauty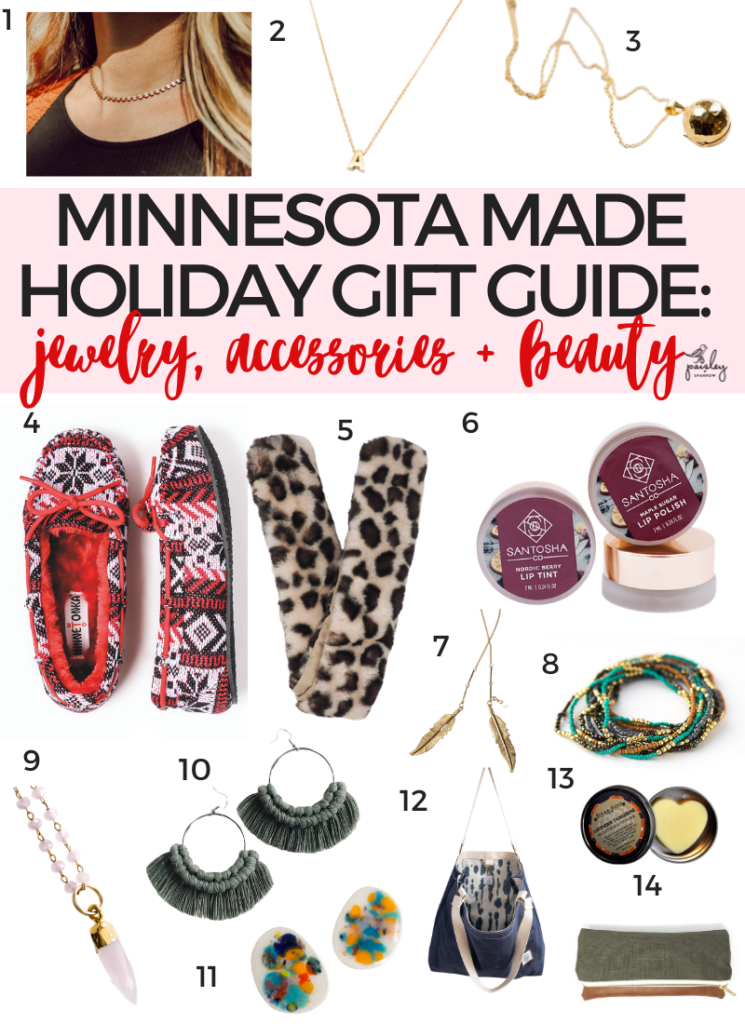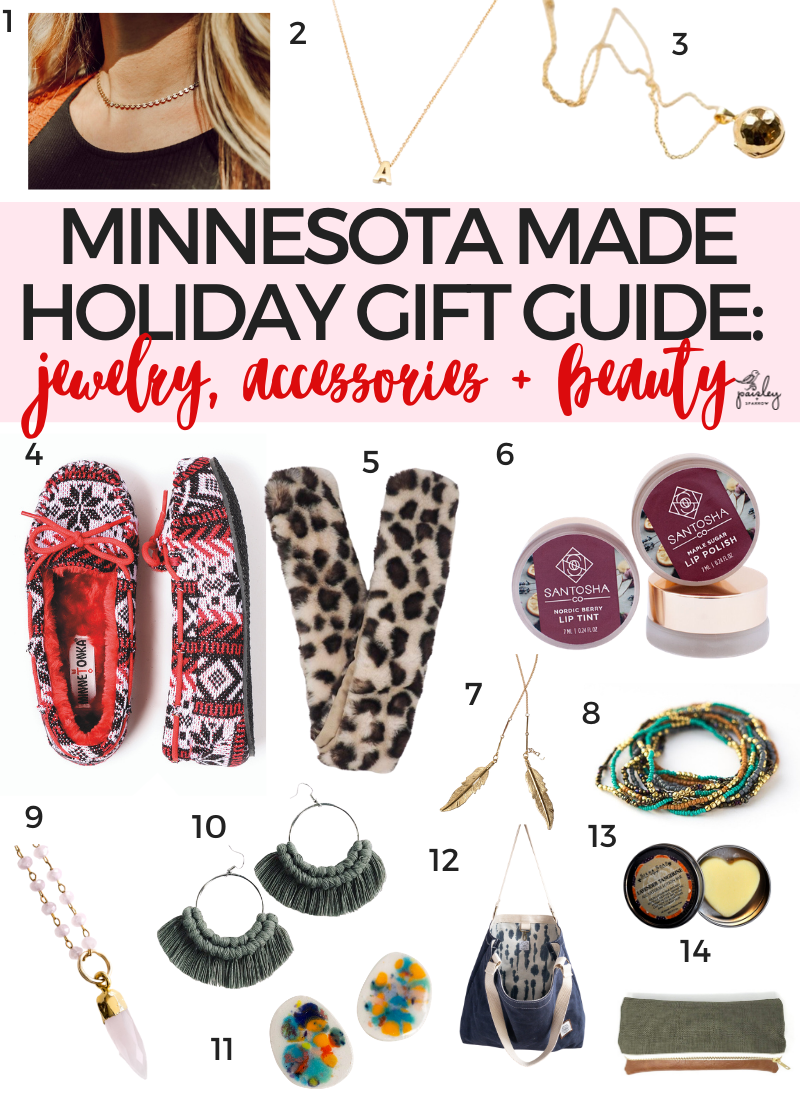 Paisley + Sparrow is a participant in the Amazon Services LLC Associates Program. This post may include affiliate links which means I may earn a small commission if you shop using the links below at no additional cost to you. Thanks so much for supporting me and this blog!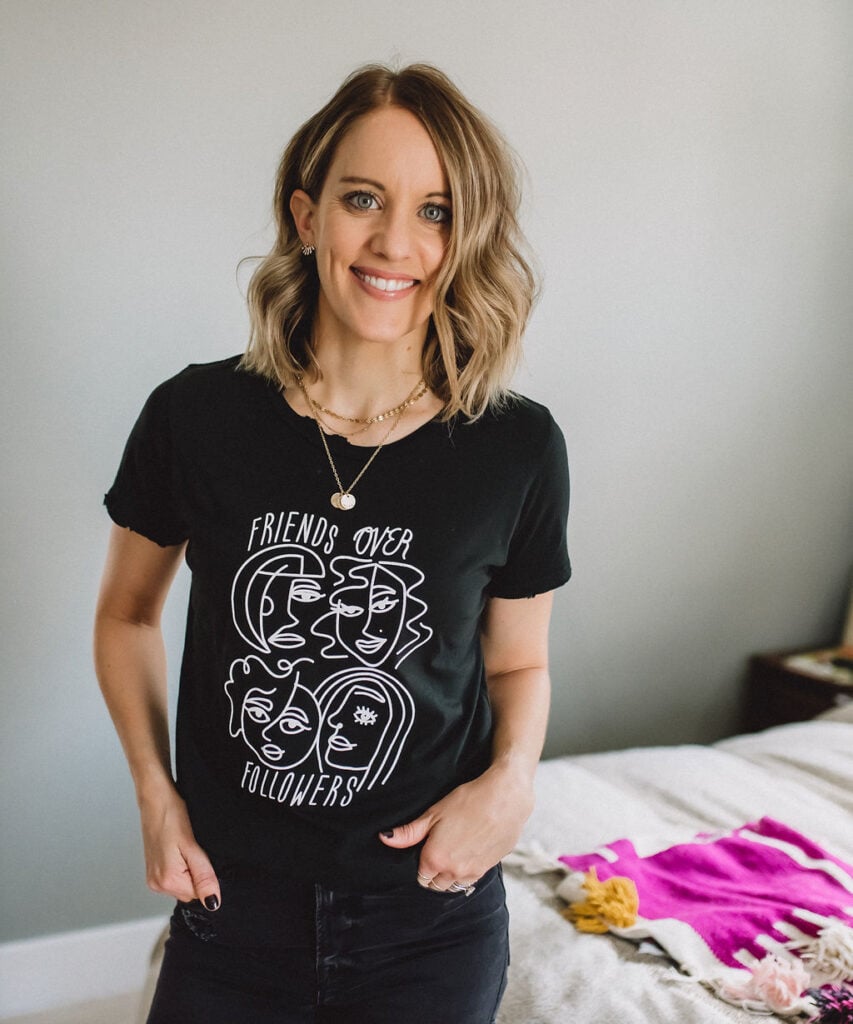 Lissa and Nate is a husband and wife team that makes custom, personalized jewelry – everything from rings to necklaces!
They're an amazing couple who have traveled the world together, honing their craft under a tree in Central America. How amazing does that sound? Find even more about them on this MN MAde post!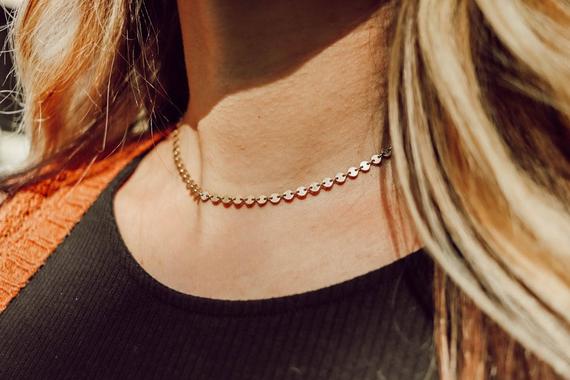 The Dottie is available in both multiple different colors and different lengths. It's the perfect layering necklace
I personally wear every this necklace single week!
Use code PAISLEY for 20% off!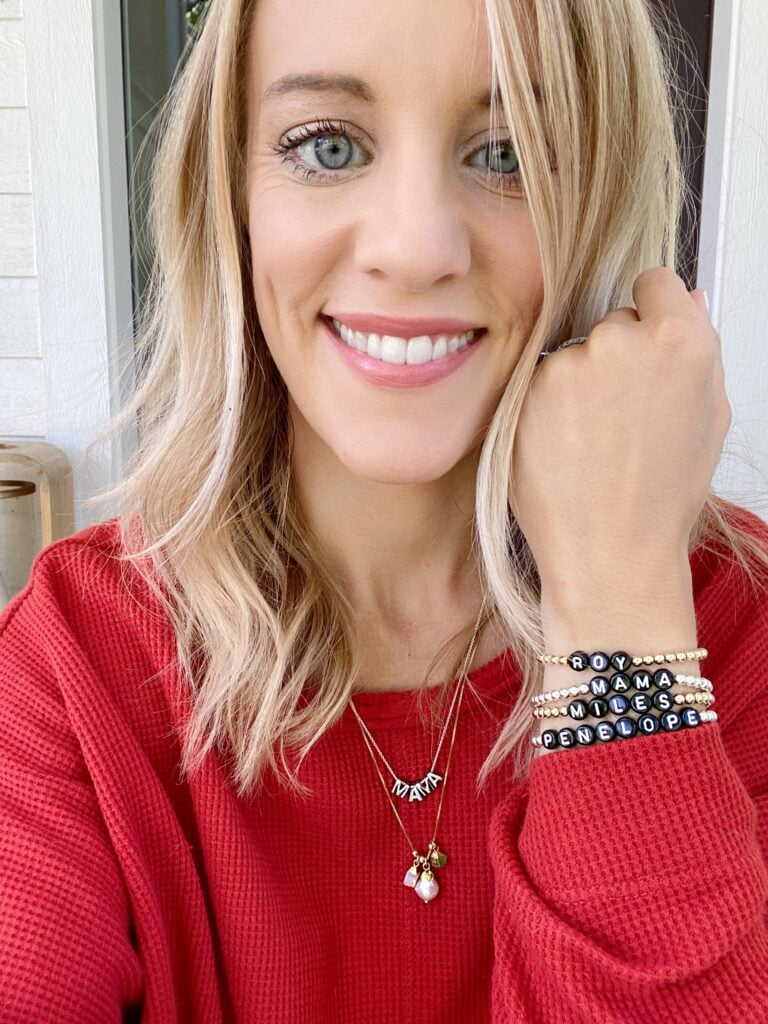 Larissa is a staple in MN. Her work is offered in more than 600 retailers, has been seen on everything from Better Homes and Gardens, The EveryGirl and Buzz Feed and you can even buy her products on Amazon! Larissa's a mama to 2 beautiful babies and is as nice as ever!
All of her jewelry is made by in hand in Minneapolis by a team of artisans, moms, students and other creatives. Larissa is all about creating a positive and inclusive workplace.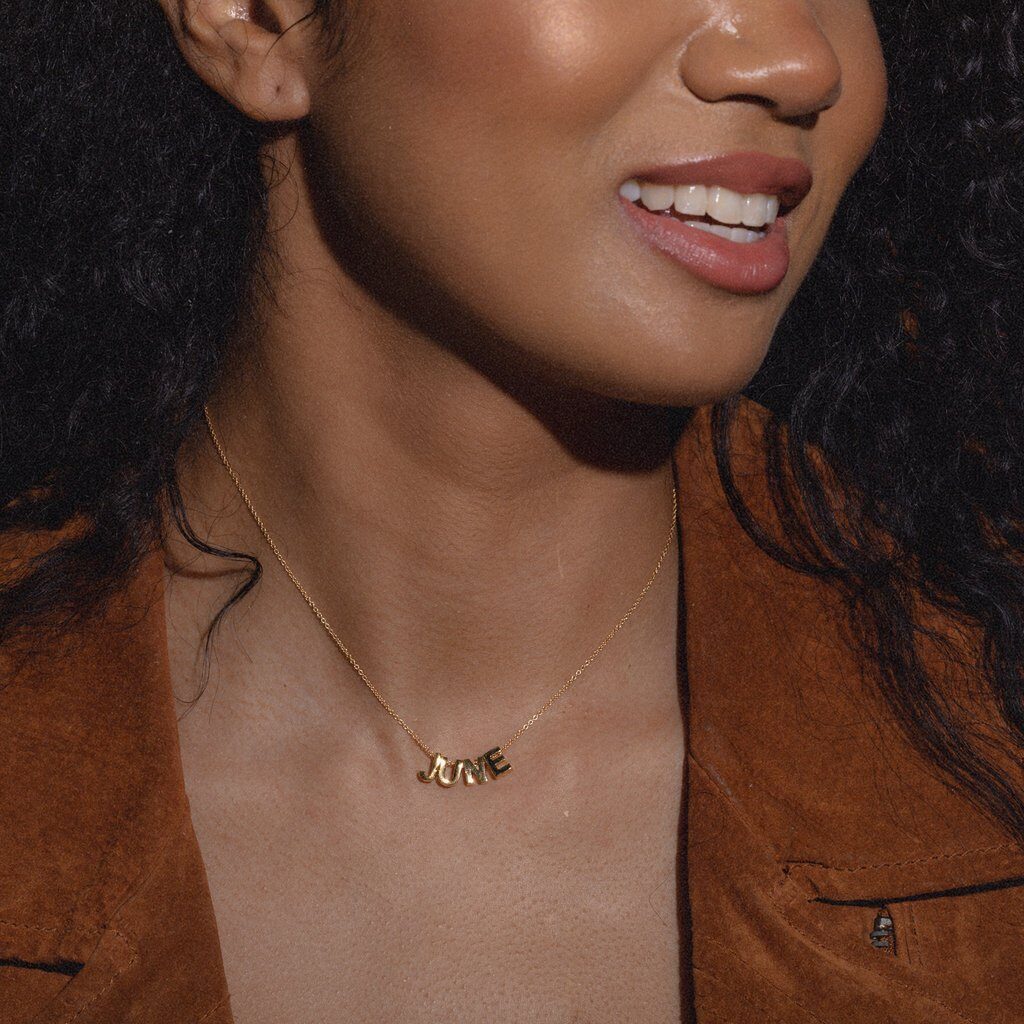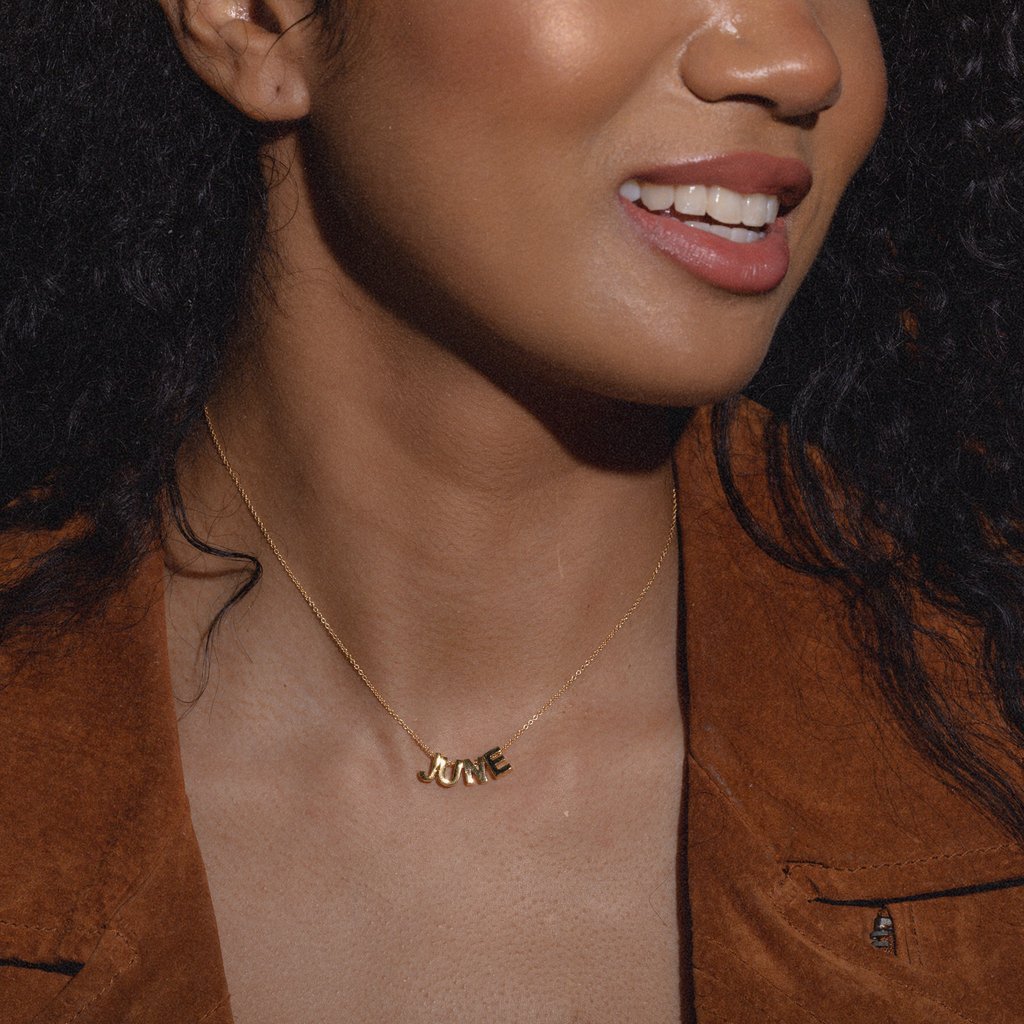 Whether you want one letter, the letters of your kids or a fun word, this custom letter necklace is amazing!
It's made of 24K gold plated brass letters of your choosing on 14K gold-filled chain. Necklace 16 inches long with a 3-inch extender chain and clasp, perfect for layering.
You can always do a ready made necklace like my mama necklace too!
The Locket Sisters makes modern lockets with your photos inside! It was originally started by 2 sisters, is currently run by one is handmade right here in Minneapolis (but ships almost everywhere!).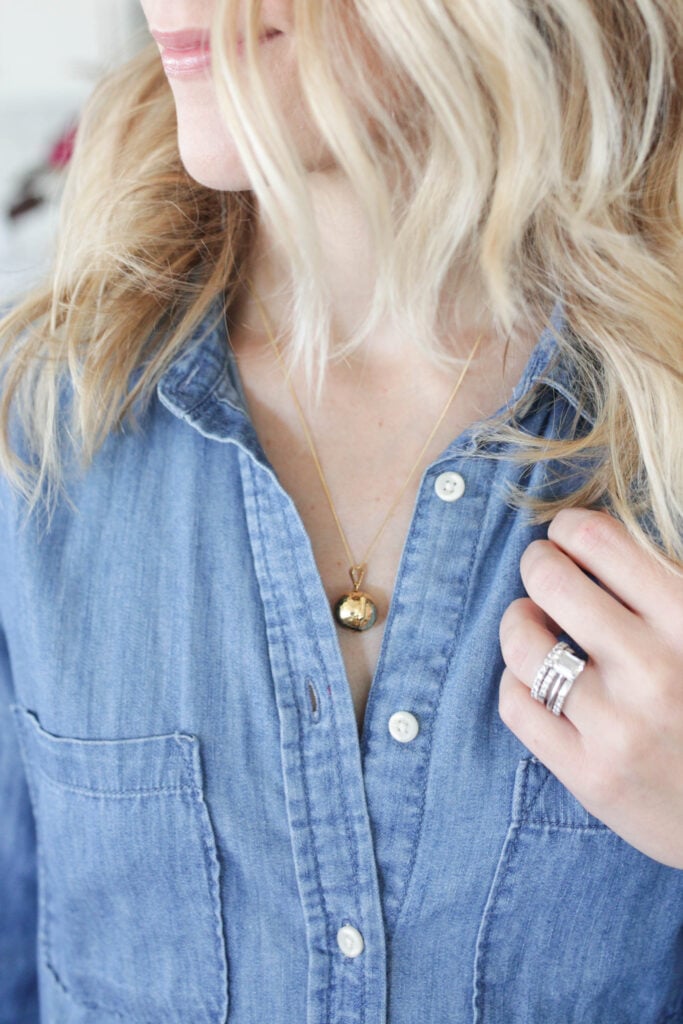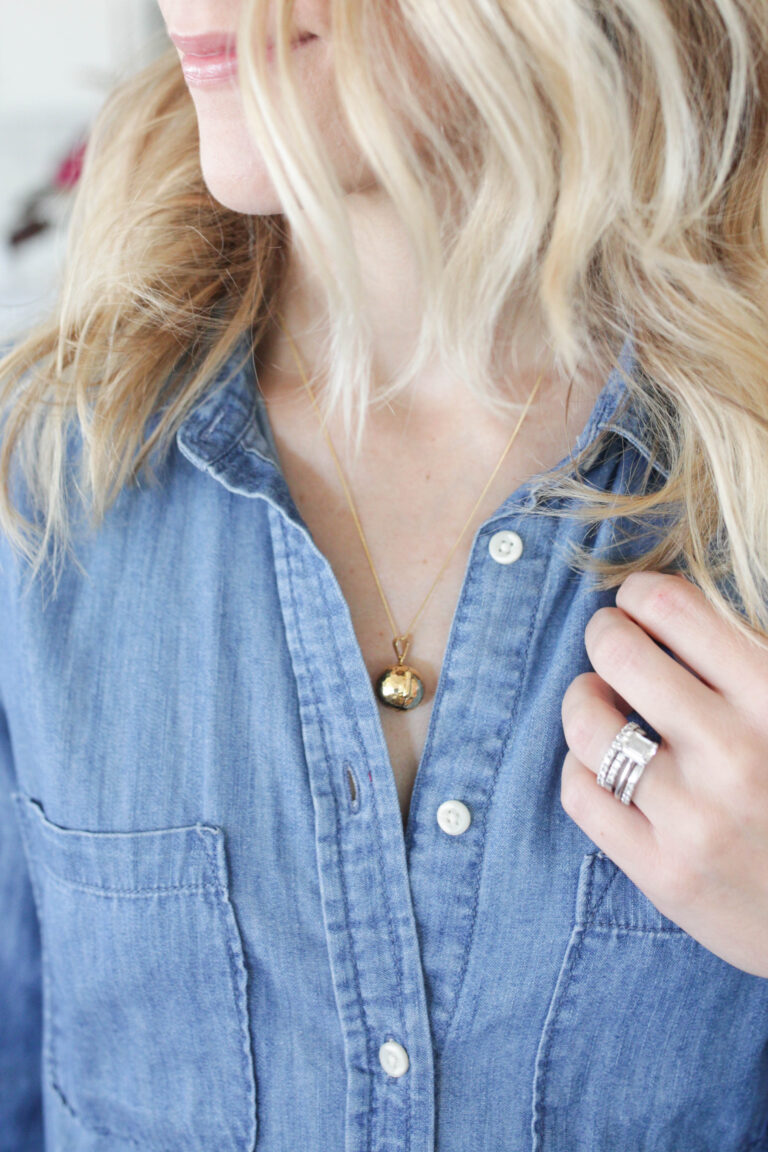 Allyssa, the owner, had always wanted to make jewelry but prior to Locket Sisters she worked in the non-profit world. She was on an intervention team that supported families who were at risk of their kids taken away but she also did hopeful work like connecting kids with mentors, getting adults jobs, foods and housing. She met immigrants, built relations with refugees and listened to countless stories from people who'd experienced more than she ever knew was happening.
Now she gets to hear so many stories of people getting lockets and the photos they want included. She hears stories of hope, loss, and joy as well as milestones, healing, adventure, sorrow and resiliency.
Her jewelry is absolutely gorgeous and I know you'd be thrilled with your own locket!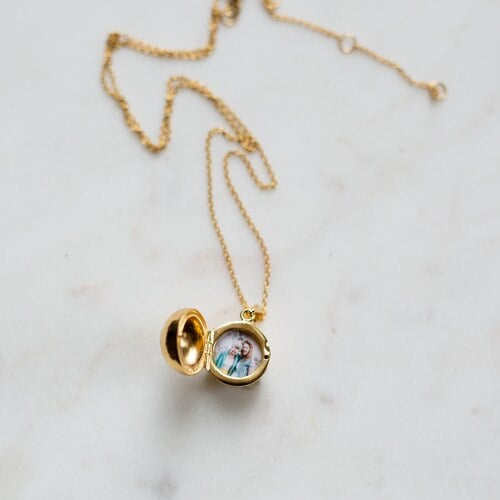 I own this beautiful round gold circular pendant locket and I'm obsessed! It has a hammered disco ball design which is just stunning.
Made of 14k triple gold-filled on sterling silver and can hold one or two photos!
Just upload your photo and they do the rest!
You don't even need to be from Minnesota to recognize the name "Minnetonka Moccasins". They've been around since 1946 making moccasins, boots, slippers and sandals!
We've bought everything from baby shoes (that literally never left P's feet) to toddler boots to slippers!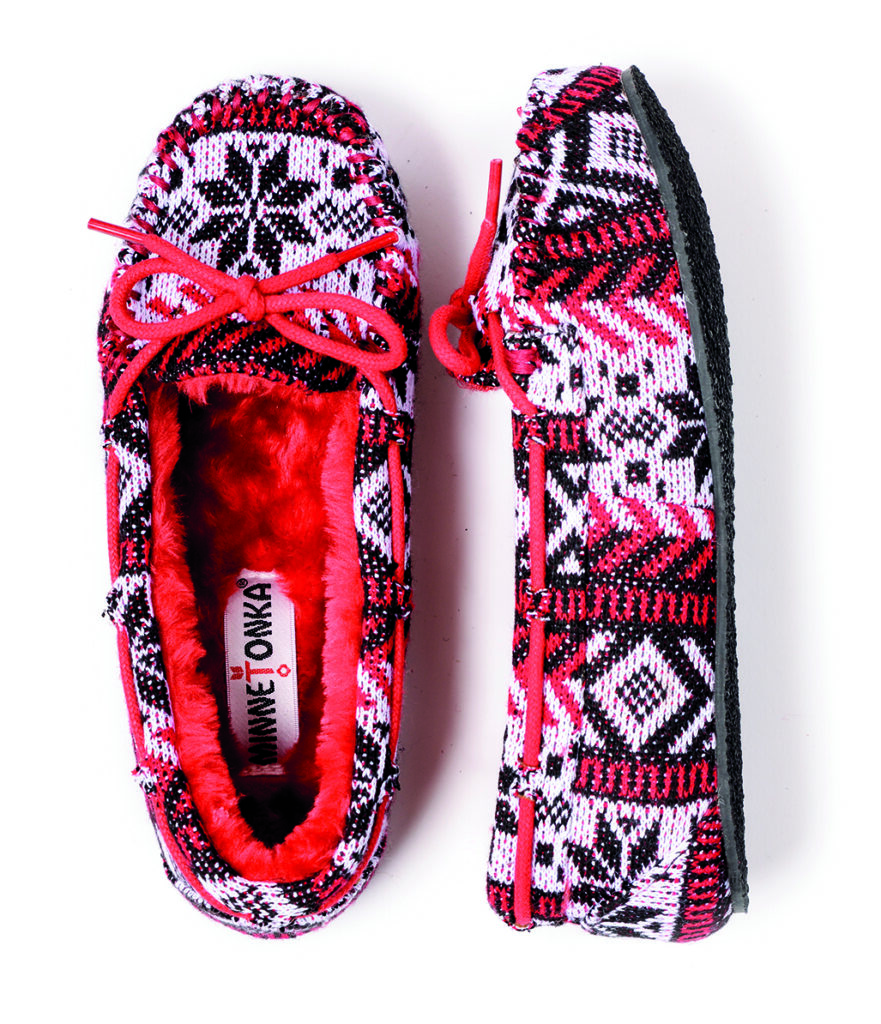 The Cally Slippers are Minnetonka Moccasin's best selling slipper! It's a classic moccasin silhouette and this print will be coming soon.
Handmade from genuine sot suede and plush pile lining.
They're cute, cozy AND locally made!
Namakan Fur is a fun faux fur ruff company! These faux fur ruffs attaches to any hood, collar, jacket or sweater with super strong magnets.
The owner, Maggie, realized one cold winter day that she was SO much warmer when she was wearing her fur lined jacket as opposed to one without so she did something to make all jackets warmer – with these faux fur ruffs!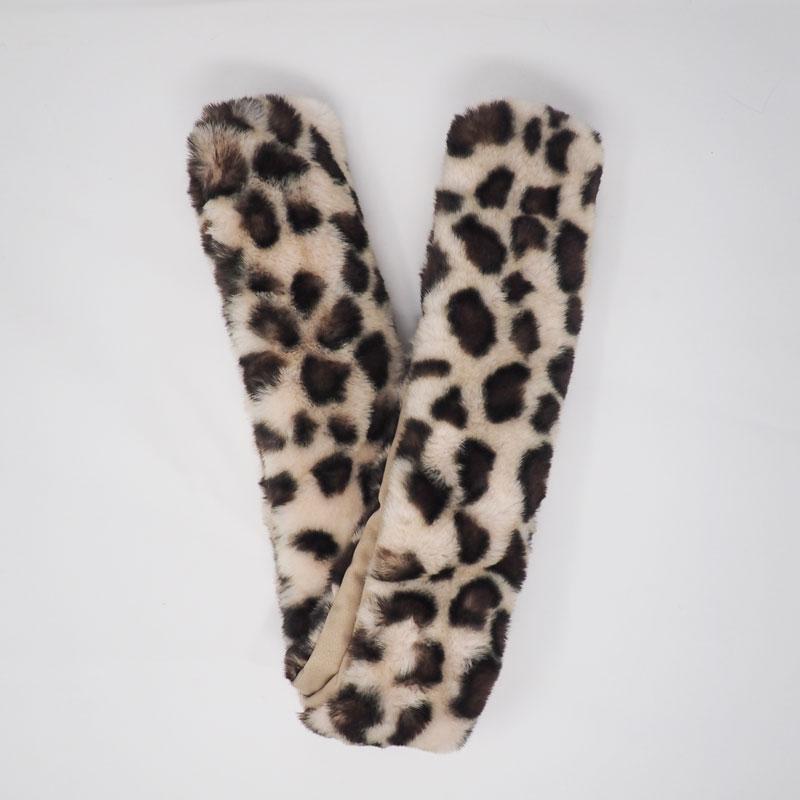 Spice up your denim jacket or any other jacket with this fun leopard fur trim. Attach it with its magnetic attachments and you'll get through winter in style!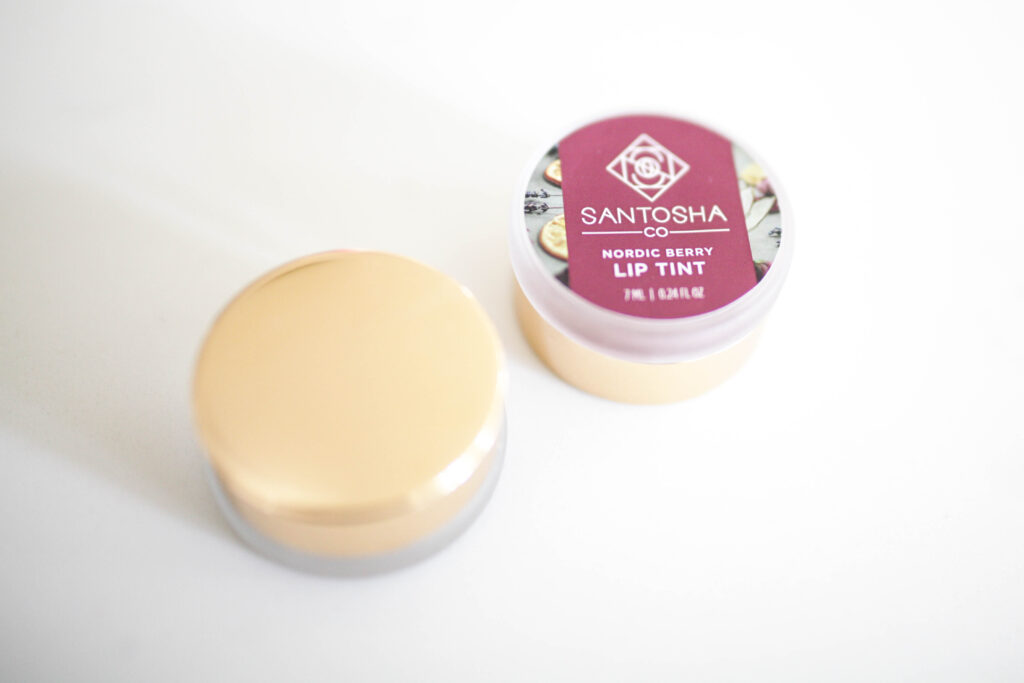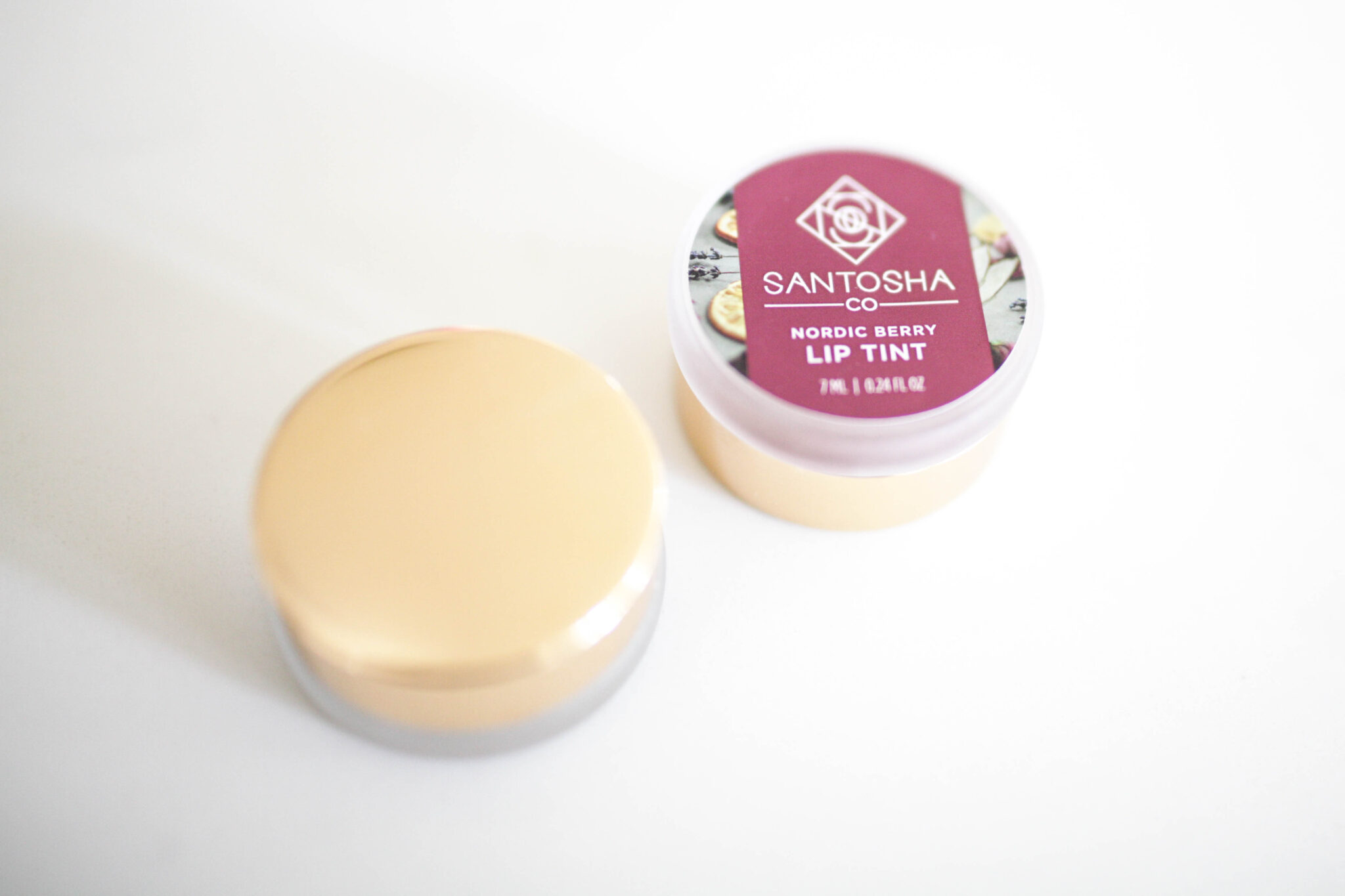 Santosha Co was started by Ashlee a mama to 2 sweet girls. She wanted to create a better, safer, chemical-free, organic, natural, and plant-based products to use on ourselves, our families, and our children.
She has everything from lip products to masks to lotions! All of the products have an emphasis on organic, locally foraged, high quality, and food-grade ingredients.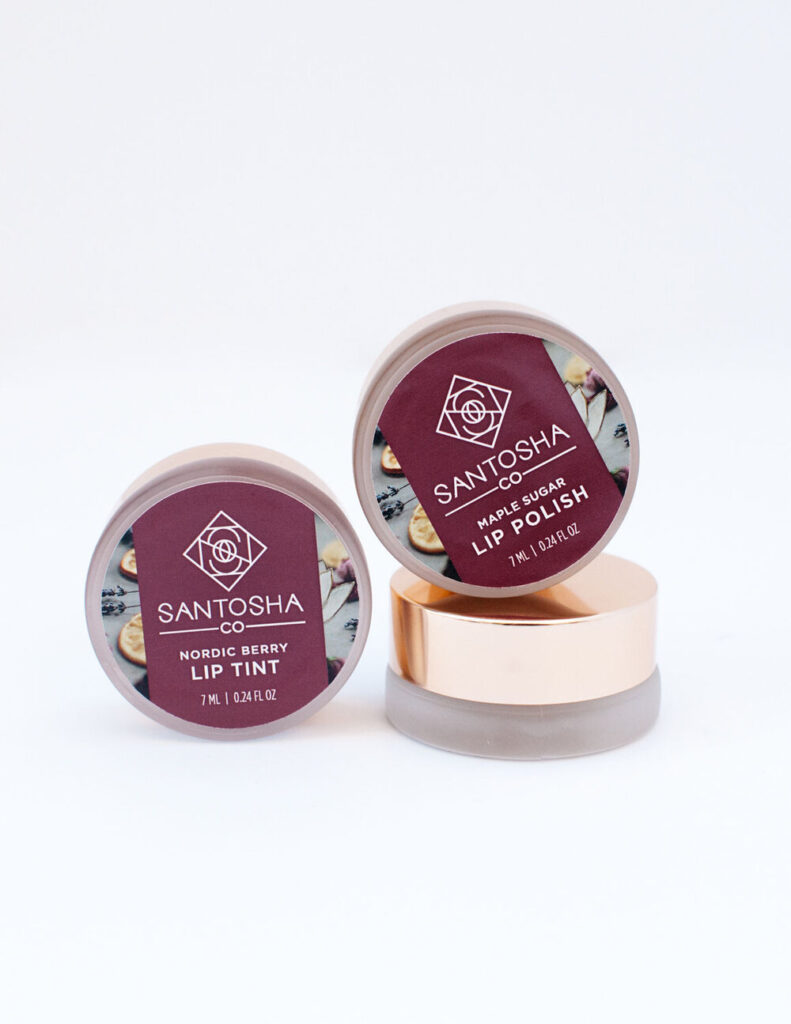 Maple sugar lip polish hydrates, exfoliates and conditions your lip
Lip tint naturally colors your lips in a subtle, fresh color!
All Natural Products
Baubles and Bobbies Jewelry began in 2013 with the goal to create jewelry that would empower the free spirited women of the world! They love making a difference in the world through giving back and doing good.
They partner with the charity Women's Foundation of Minnesota, and invest in community-based, community lead solutions to ensure equal opportunity and pathway to economic security for girls, women and families across MN!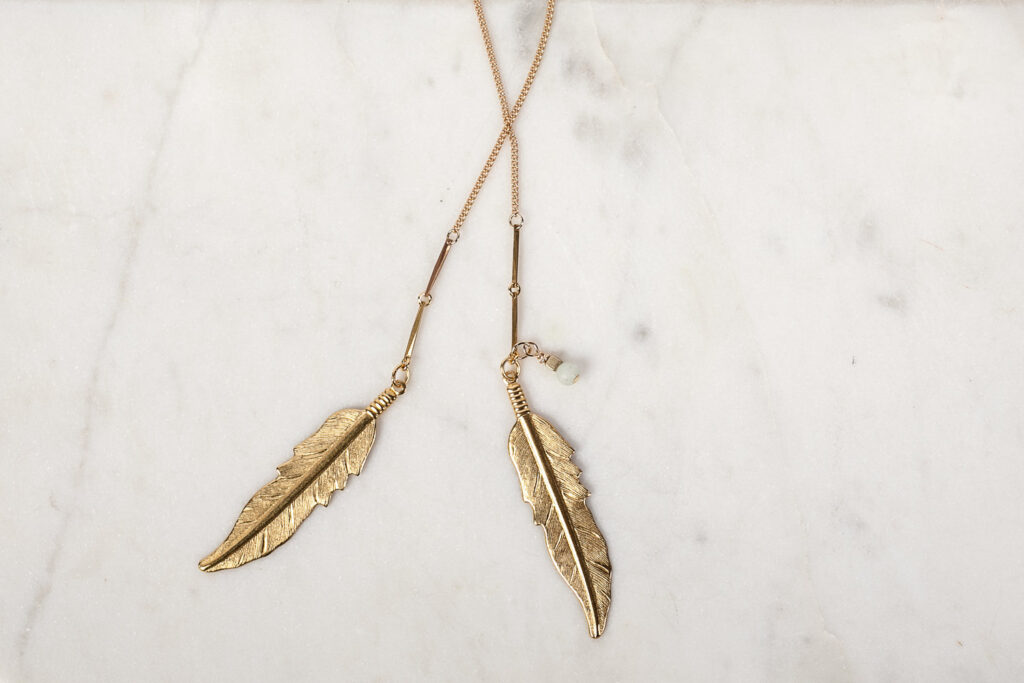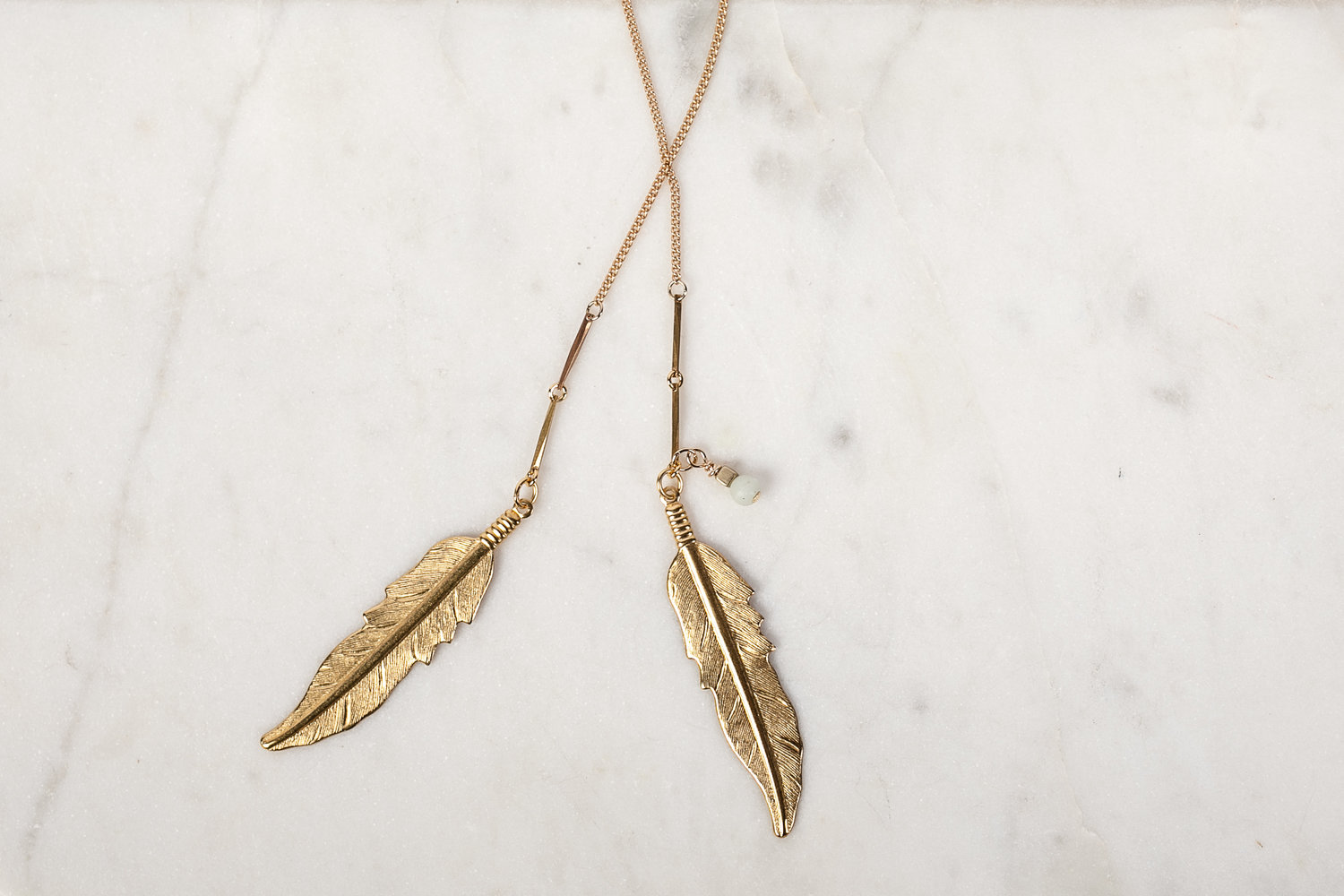 This beautiful long necklace is 35″ in an open tie style lariat in gold.
It's handmade in Mankato, MN!
Fair Anita is a social enterprise that's all about creating a global community of change makers through fair trade relationships. They work with talented artisan partners that carefully design and create all products by hand—gorgeous accessories you can be proud to wear!
I've known the owner, Joy, and her team for years and they are truly amazing! They're as kind as can be, such hard workers and are out to change the world!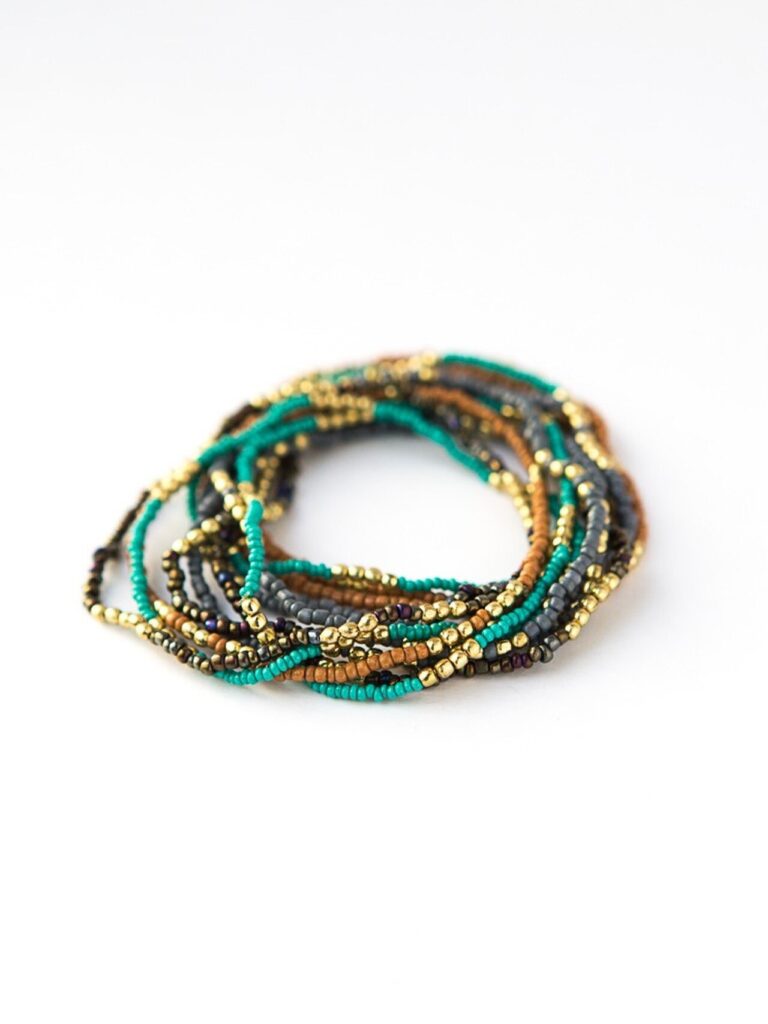 This multicolor elastic bracelet set is perfect to add a bit of color to you look on a fun day out.
Handmade by women in India from glass beads. Elastic bracelet set and they are nickel-free.
MEND Jewelry connects natural gemstones and crystals to women through simplistically designed jewelry. It was started by Jordan – a fun, fiery and lively designer with a passion for business! Her jewelry is sold to women all over the country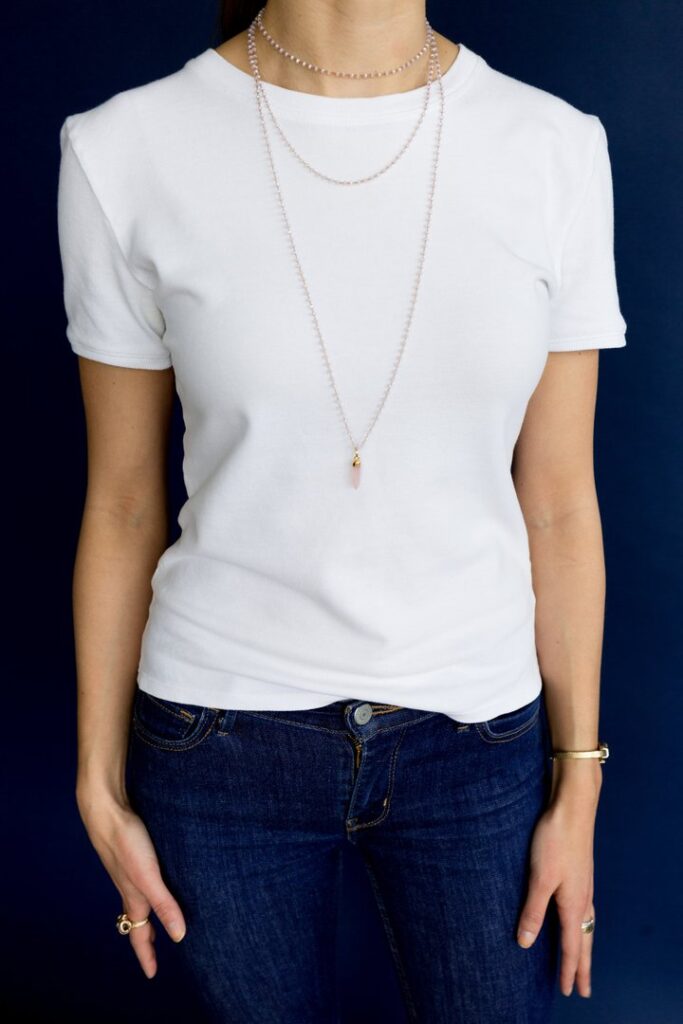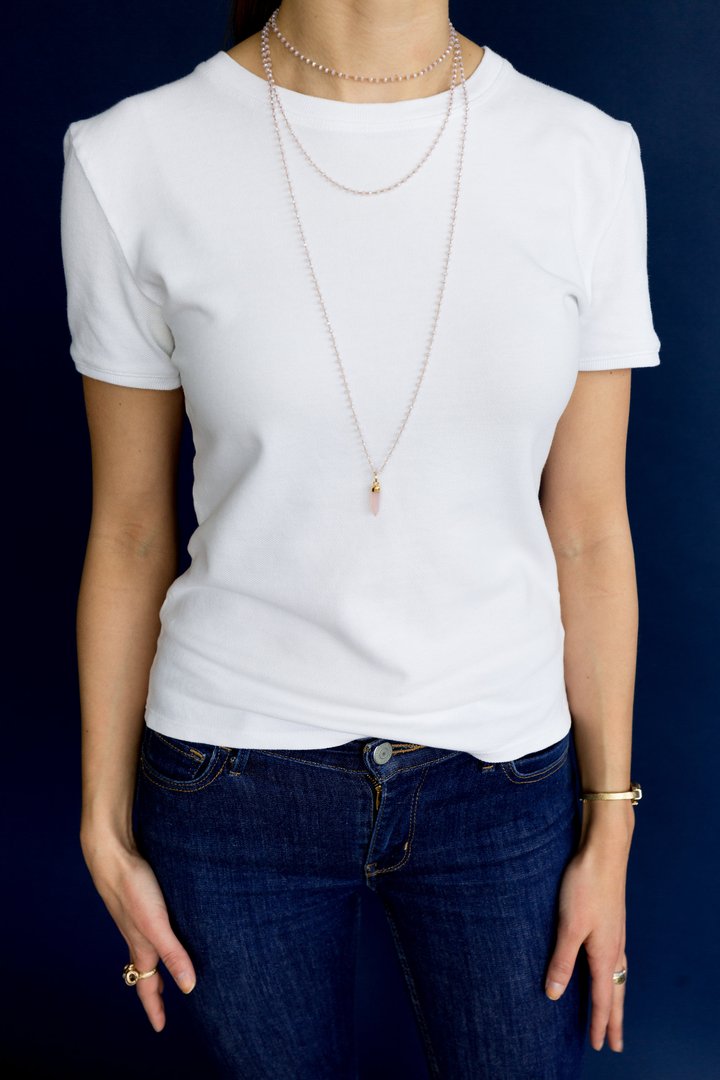 This beautiful rosary necklace can be wrapped for multiple styles. The Pink Chalcedony gemstone and pink coordinating beads are just stunning!
Funky Fibers is a super fun MN made company that makes macrame and fiber art! Ashley, the owner, creates everything from macrame wall art, plant hangers, jewelry and handbags!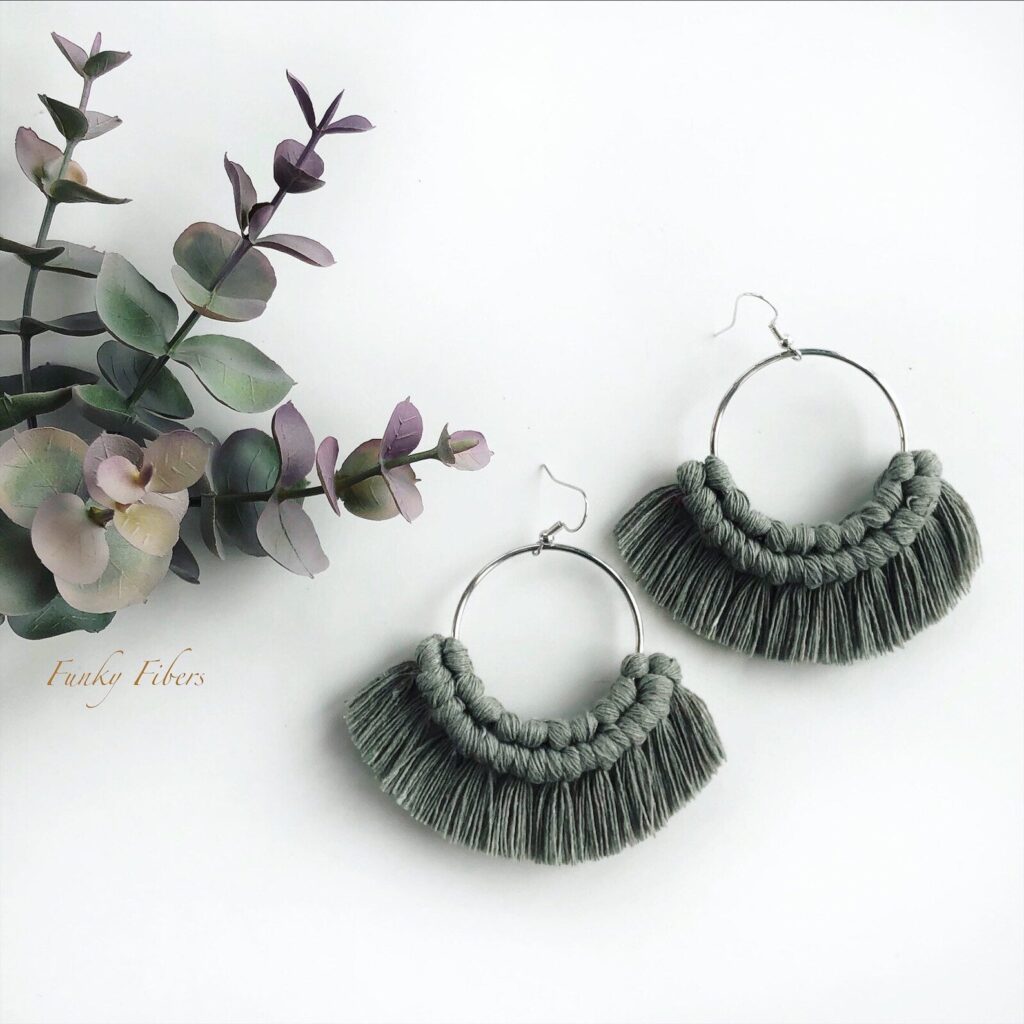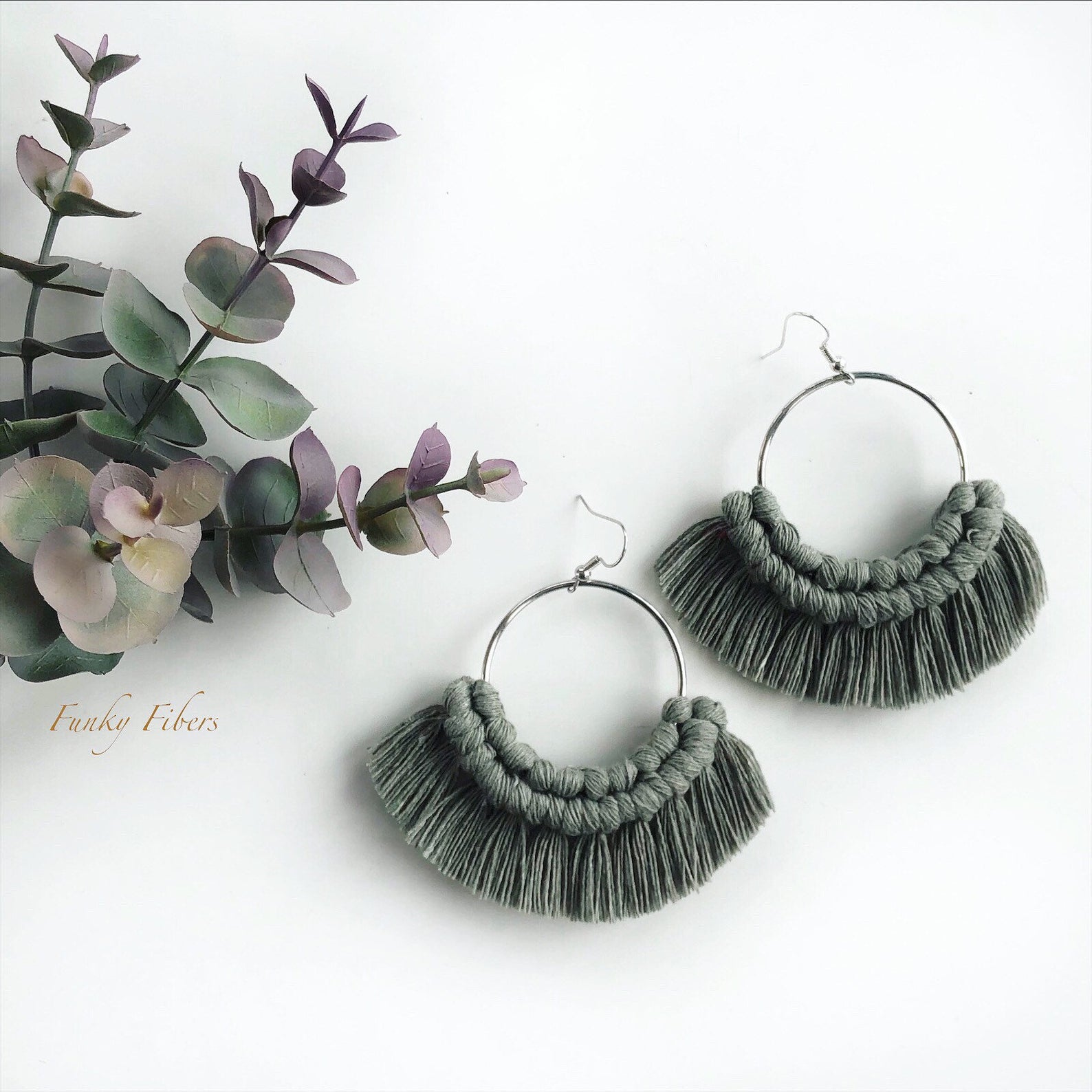 These fun macrame hoop earrings come in a variety of colors – both in the color of the rope AND the hoop color!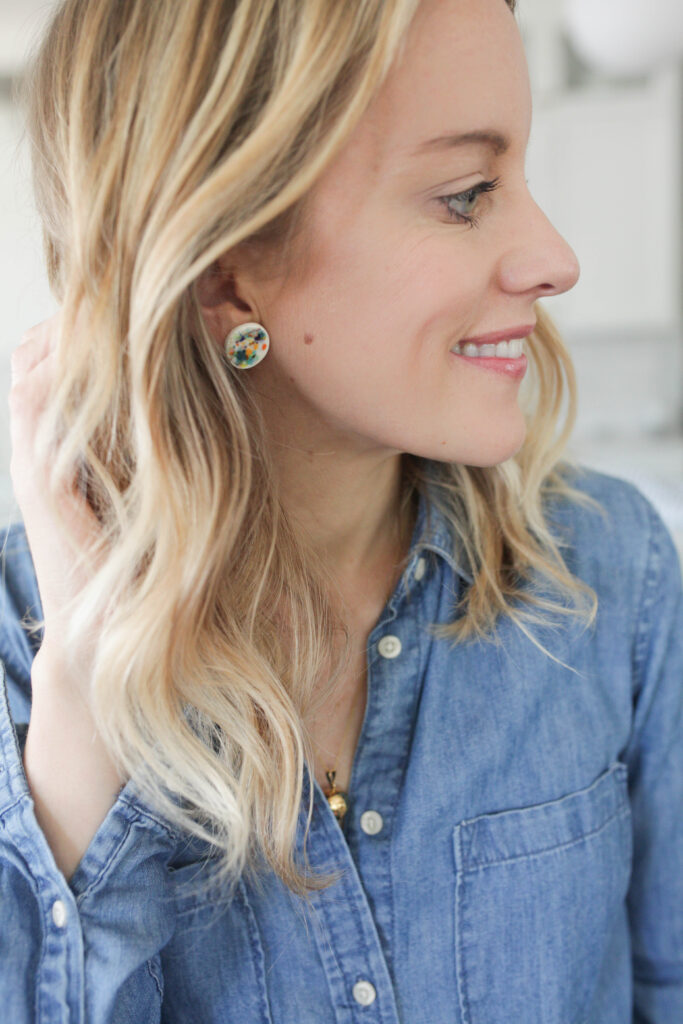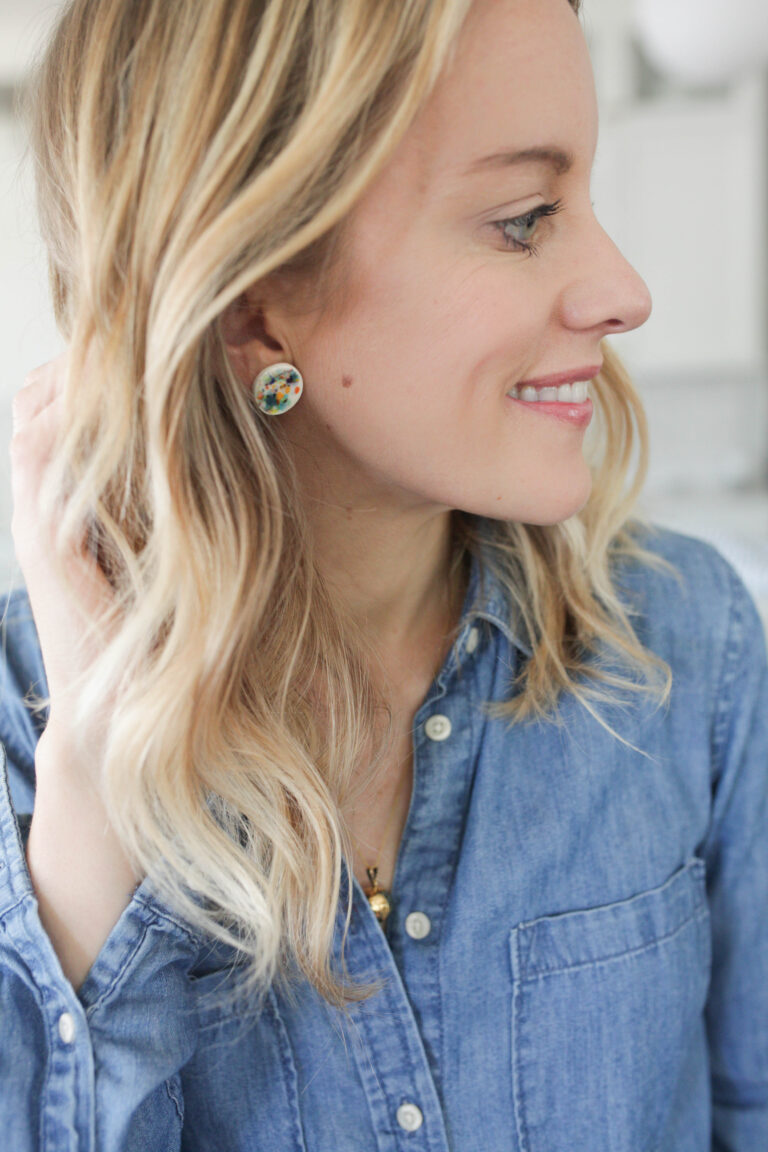 A MANO means "by hand" and that's exactly how every single item on A MANO's website is made! Louisa created A MANO back in 2014 when she started selling her pottery.
She creates the most unique and beautiful ornaments, jewelry, planters and more! Keep an eye on her every changing collection to snag some beauty fro you and your home.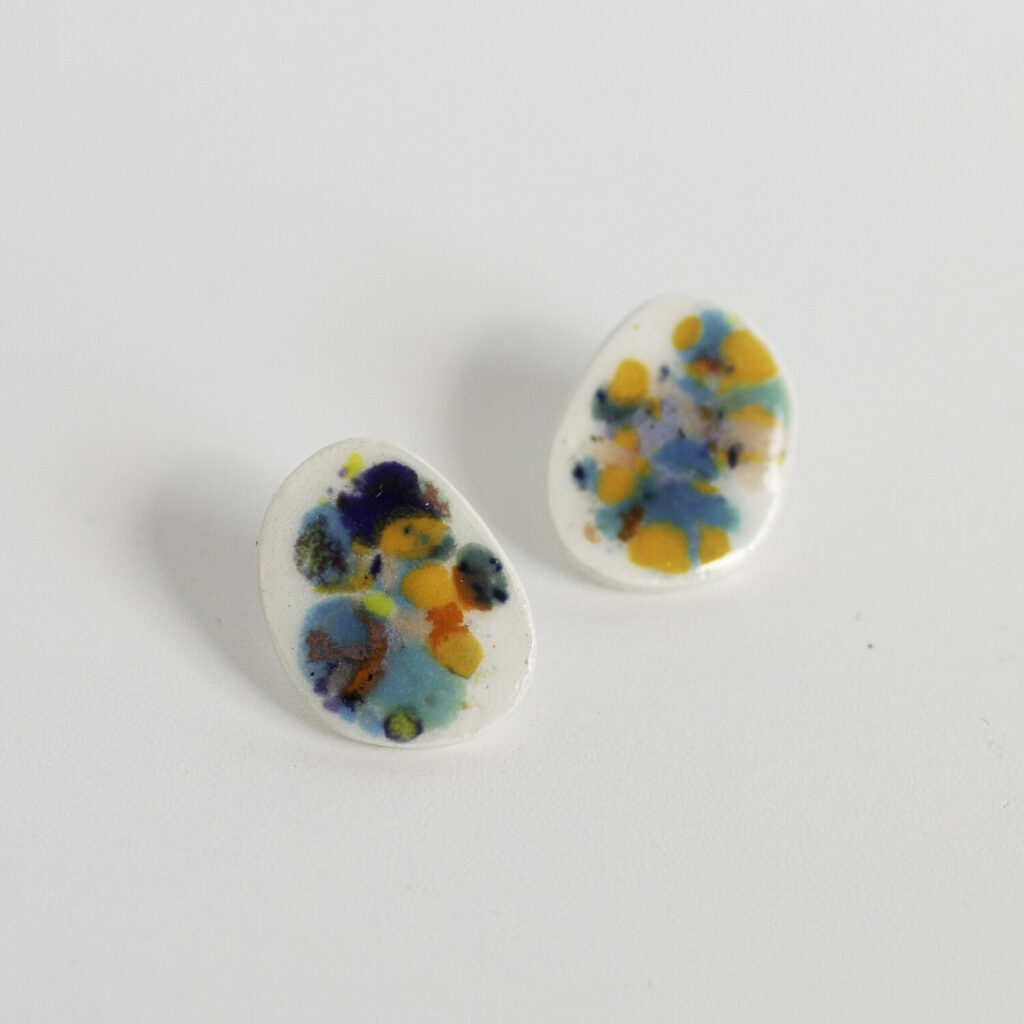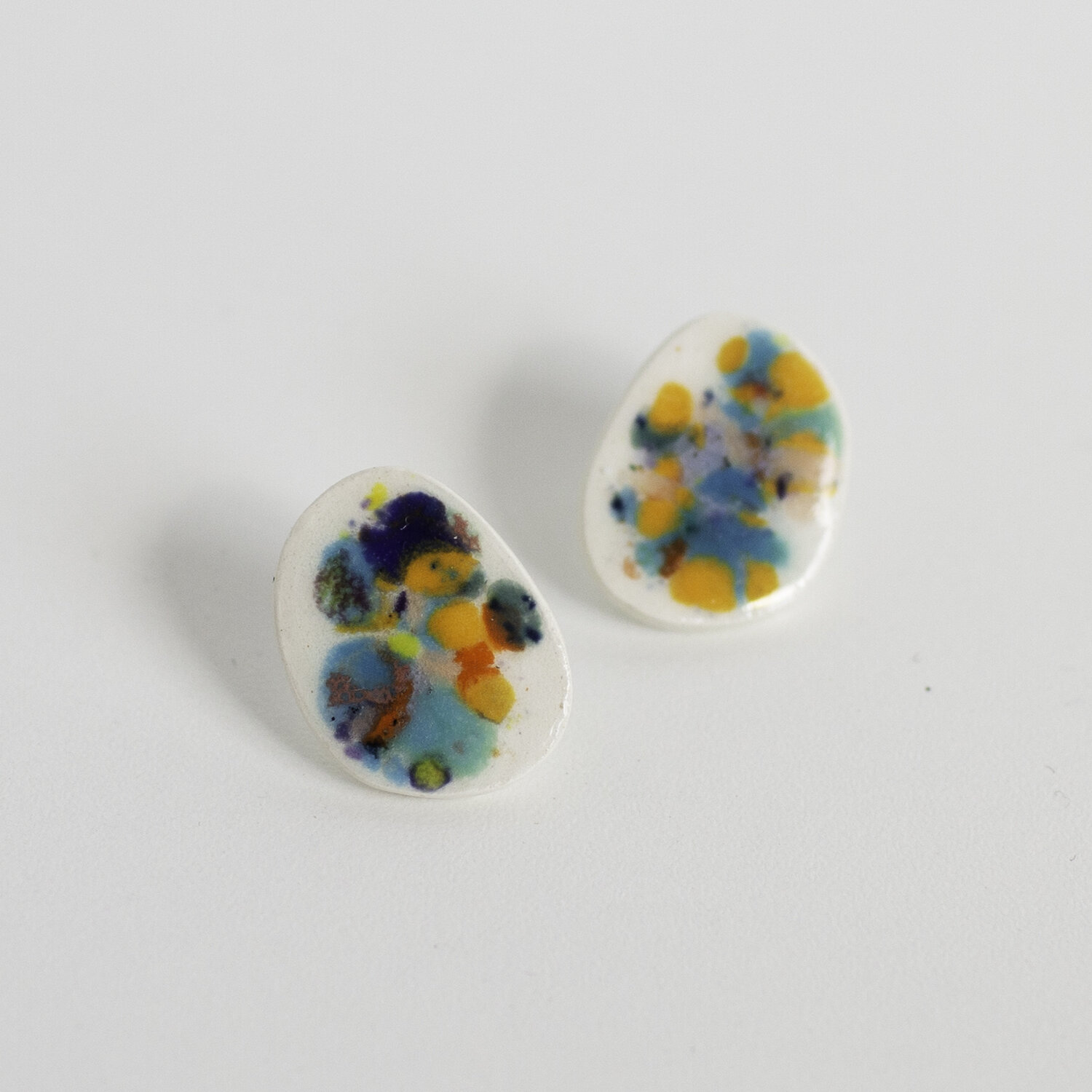 These cute little stud earrings are an easy way to wear art wherever you go! These earrings are individually cut and glazed.
Urban Acres Creative is located in Ham Lake, MN just a short drive from Minneapolis! It was started in 2016 up-cycling hockey jerseys into tote bags.
Since then Jodi, the owner has switched to working with waxed canvas – it's durable and wears beautifully. She hand picks all the fabric herself makes very small batches.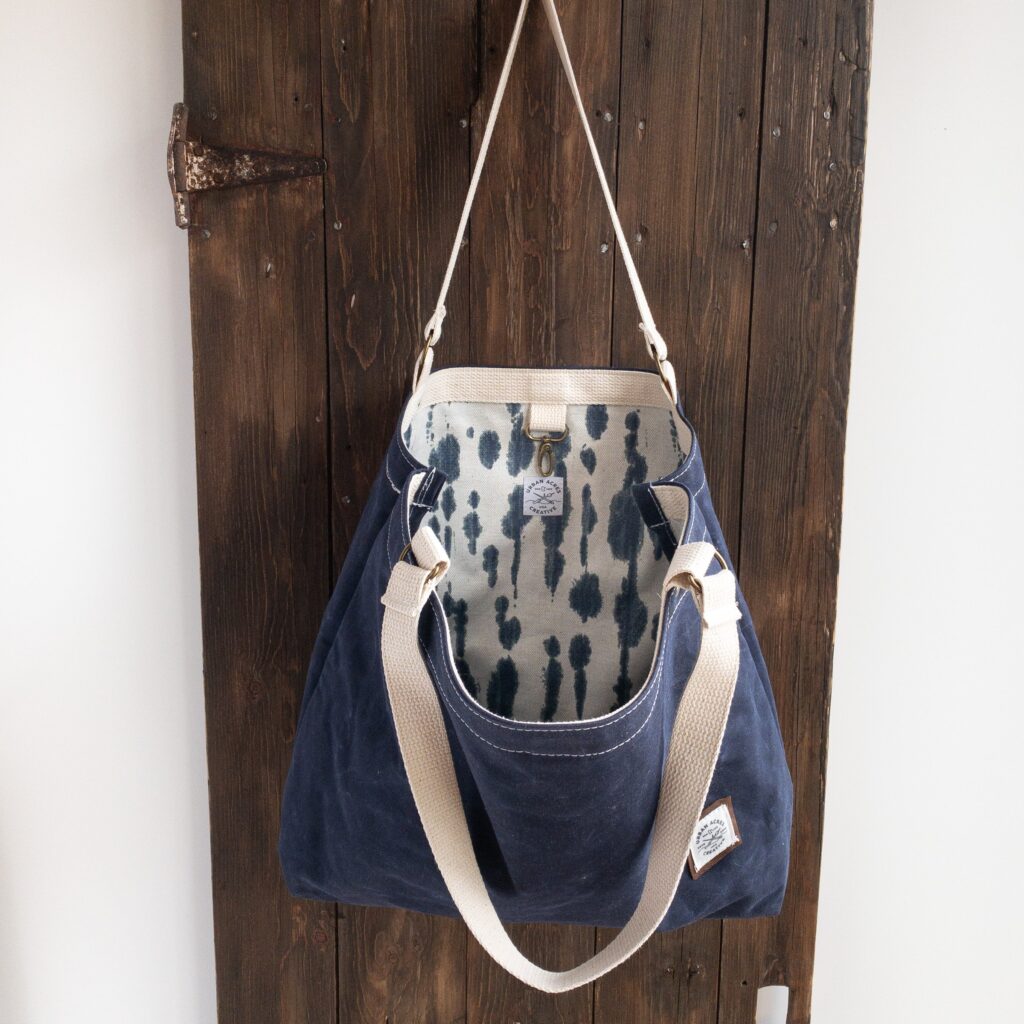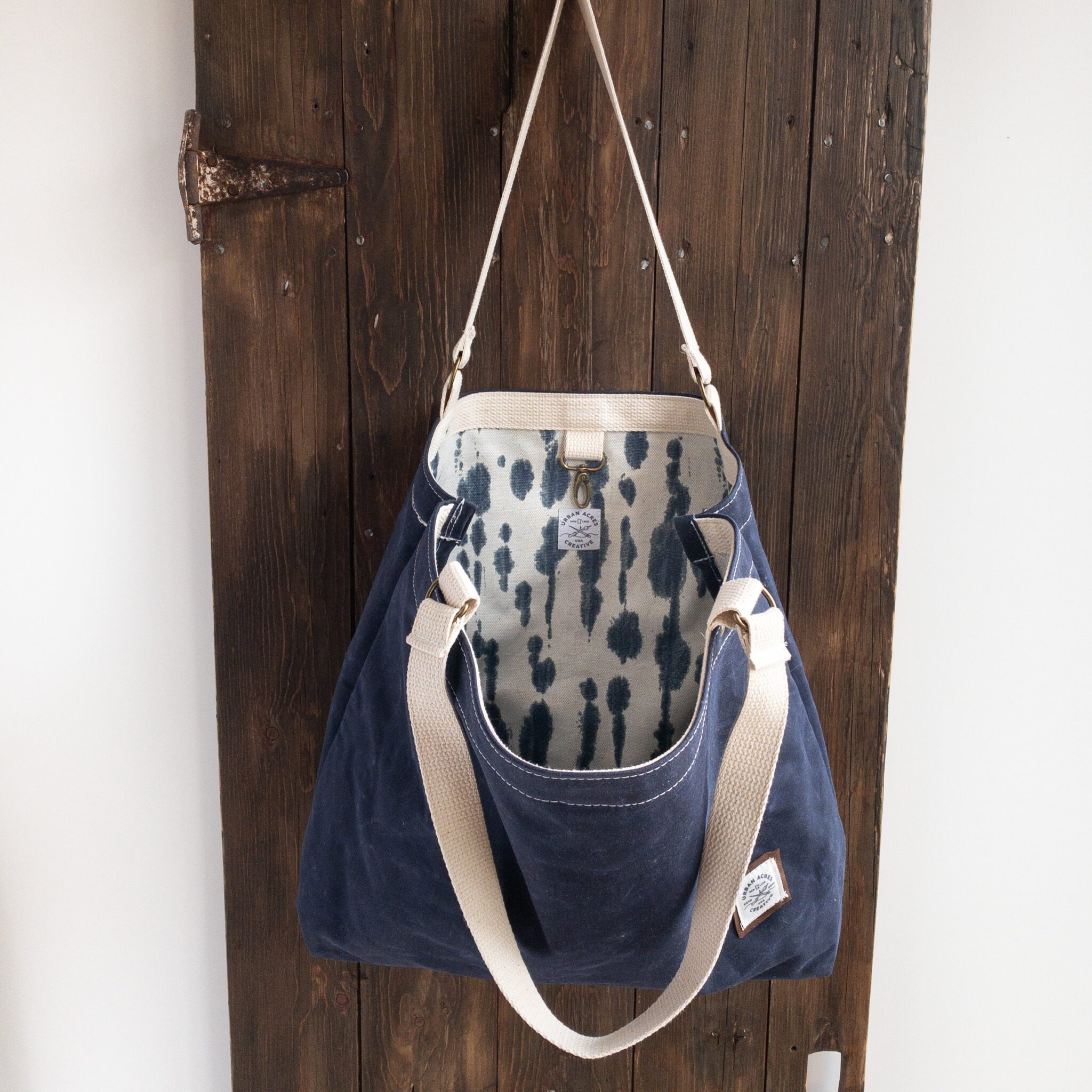 The Alexandria bag is a large bag that's big enough for an overnight outing or a day away from home! It's super durable with a waxed canvas on the outside and coordinating fabric on the inside. Handmade in Ham lake and comes in a variety of colors!
Siena Soap Company is an all-natural artisan skincare company that's a women owned, mother/daughter family business! Mary, the founder started Siena Soap to bring natural relief to her multicultural family's diverse skincare needs (4 of her kids are Korean!). One of her kids, Jessica, jumped on board after graduating college to turn her mom's hobby into the business that it is today.
Siena Soap makes everything from soaps to lotions, baby items, facial products, shampoos, deodorants, cbd muscle relief, a men's line and so much more! Their soaps are olive oil based- so they are extremely moisturizing – something that is especially welcome with all the extra hand washing going on!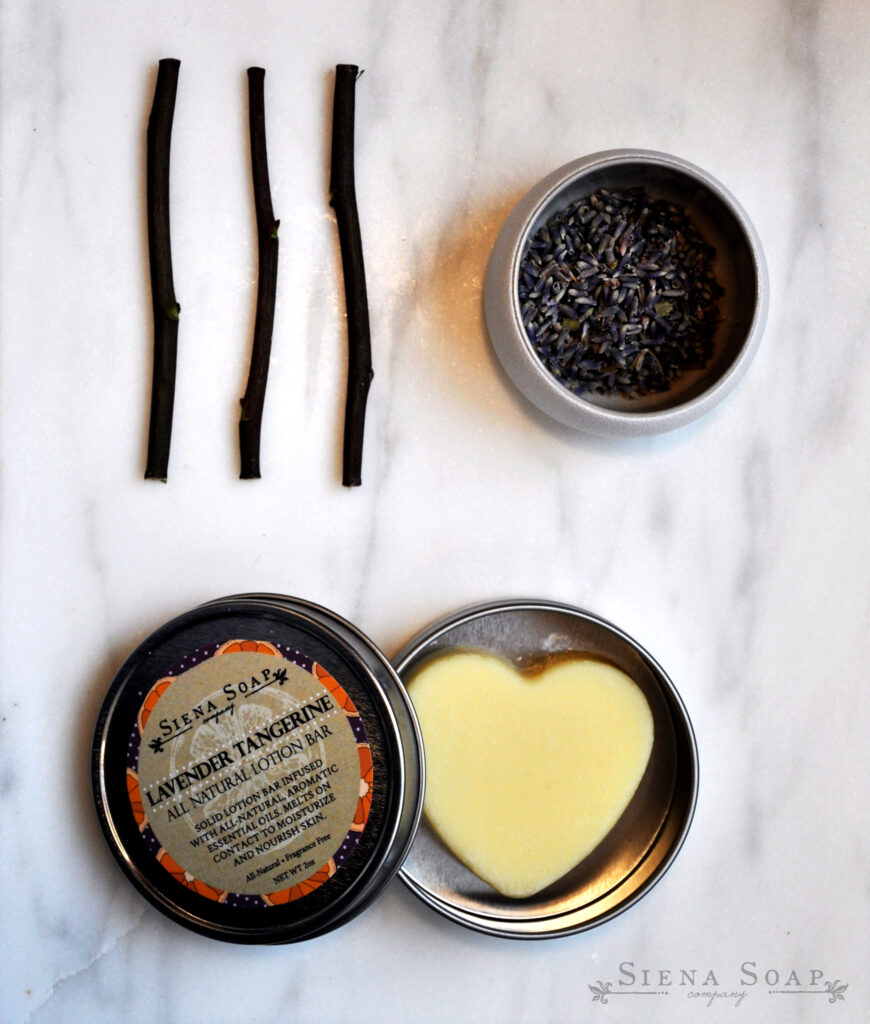 It's eco-friendly lotion minus the water! When you buy liquid lotion it's 70% water. Lotion bars are intensely moistruzing and perfect for these cold dry months!
Lauren Ericka Designs is a shop full of beautiful handmade clutches and crossbody bags! Lauren's inspiration comes from textures and prints that can incorporated into any wardrobe and any outfit from date night to brunch!
She uses vegan leather which is cruelty free and sustainable and creates all of her clutches from her home studio! I've owned one of her clutches for YEARS and love it!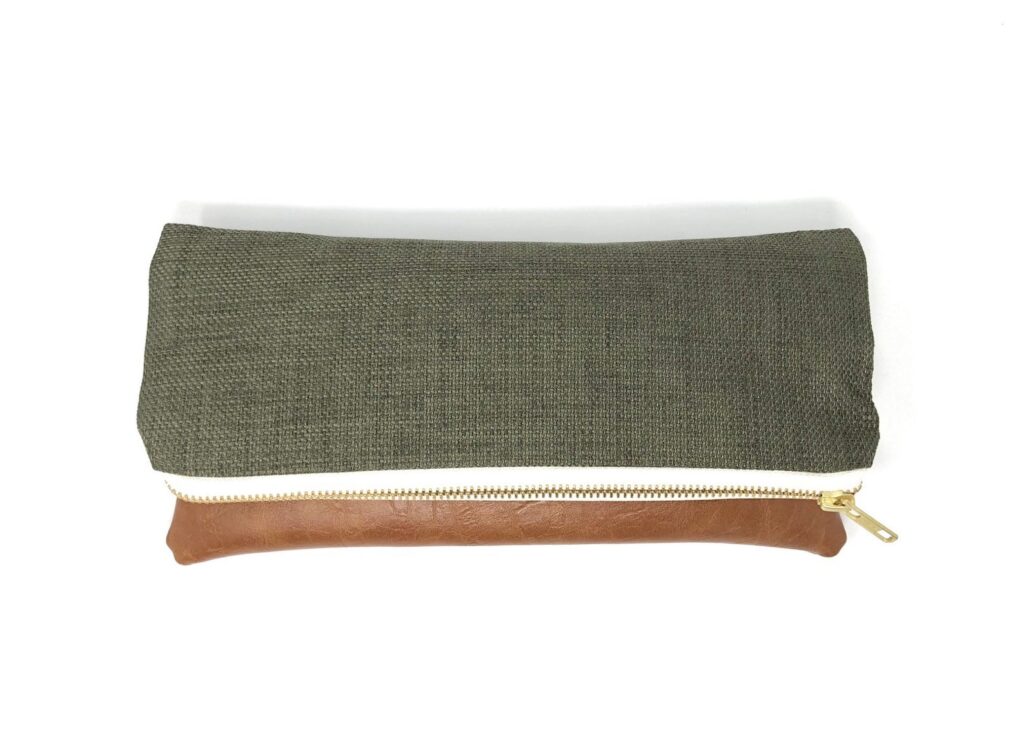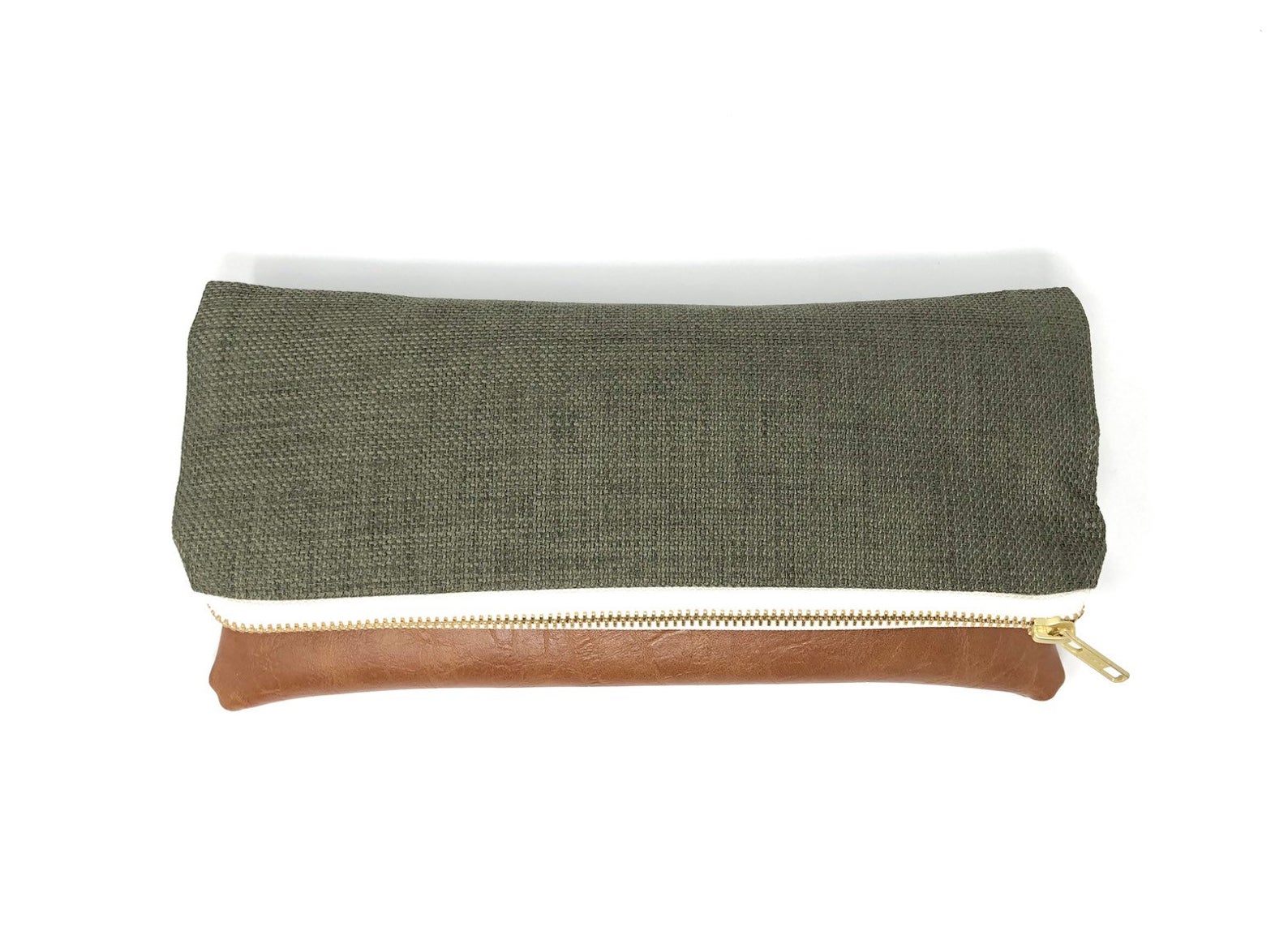 This gorgeous clutch has green tweedy fabric matched with premium vegan leather and lined with linen. It has an inside slip pocket for smaller items and will quickly become your go to clutch!
And there you have it!! I hope you loved getting to know some local brands and found some Minnesota gifts to give this holiday season! Here's all the other MN Gifts Guides to check out even more:
Want more gift guides? Check out this gift guide page for all my gift guides with more to come for 2020!
Thanks for supporting me and supporting all this amazing Minnesota Makers!