Looking for Minnesota gifts? Specifically Minnesota food and drinks? As a MN girl I have a deep love for my state and all of the amazing brands that are from here!
You may be shocked to find out some of your favorite food brands are created right here in Minnesota! Brands like Pearsons, Wiley Wallaby and Cameron's Coffee were started in this beautiful state of ours.
There's also a ton of other smaller brands that I'm so excited to introduce you to! There is Rishi's favorite hot sauce (a staple in our home), my favorite Thumbs cookies and more.
Whether you're looking for Christmas gifts, hostess gifts or just a welcome to MN gift for a new neighbor or coworker, these Minnesota gifts will definitely delight anyone on your list!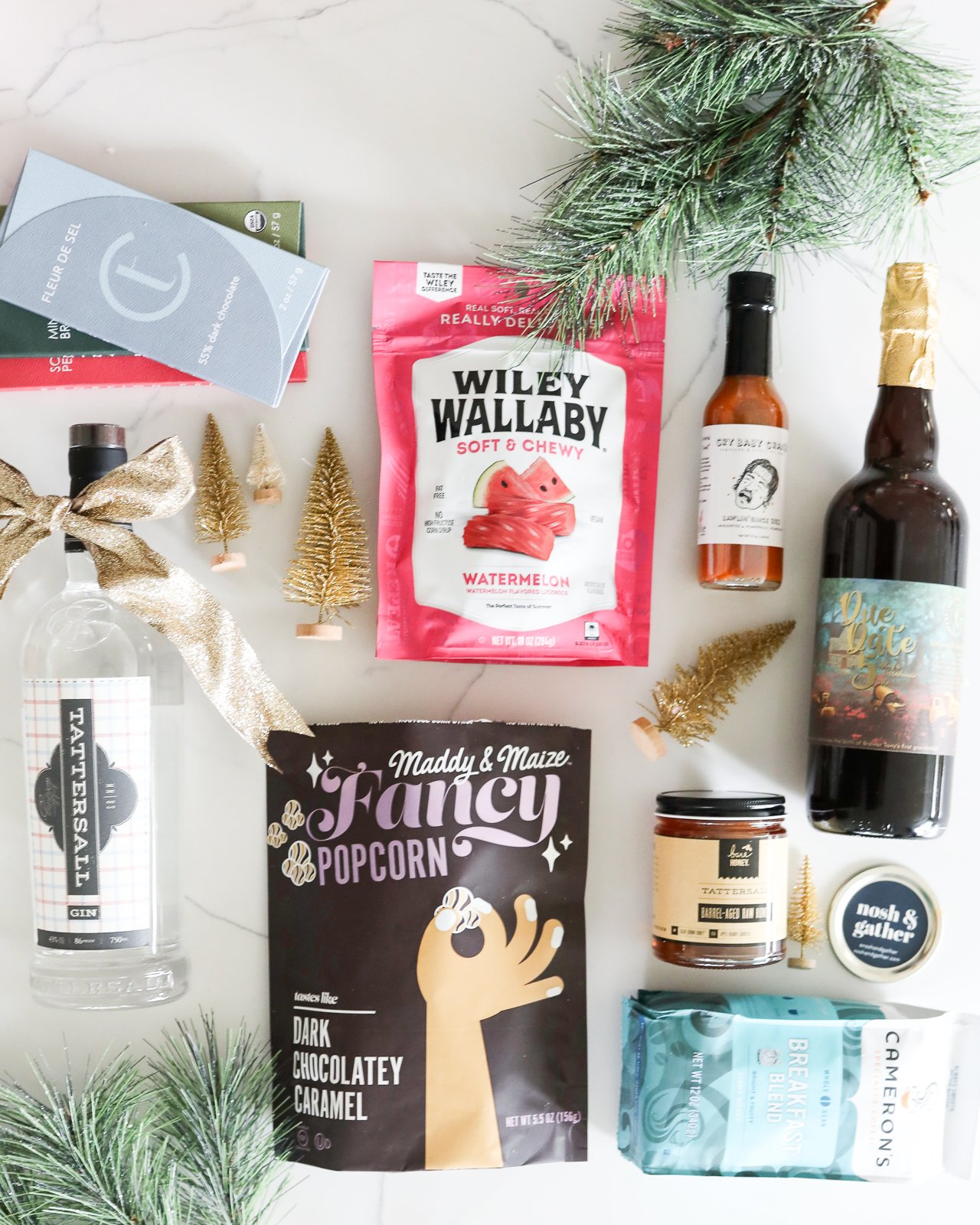 I hope you'll take the time to read their stories, check out their products and shop local! In a year where many events that these makers sell their products have been cancelled, I wanted to do what I could to support these amazing brands and share their stories!
A handful of these brands have sent me product to share with you which I'm sharing more in depth on my Instagram stories. Check out my MN Gift Guide highlight there to check out these brands and some fun Minnesota gifts in more detail!
Check out my other MN Gift Guides by clicking the link below!
I should also note that there are SO many amazing brands that are still out there that I didn't include on this list! I would love for you to share your favorite local MN brand in the comments so we can all be introduced to more brands.
And without further ado, your ultimate guide to Minnesota Gifts: Food & Drink!
Minnesota Gifts: Food/Drink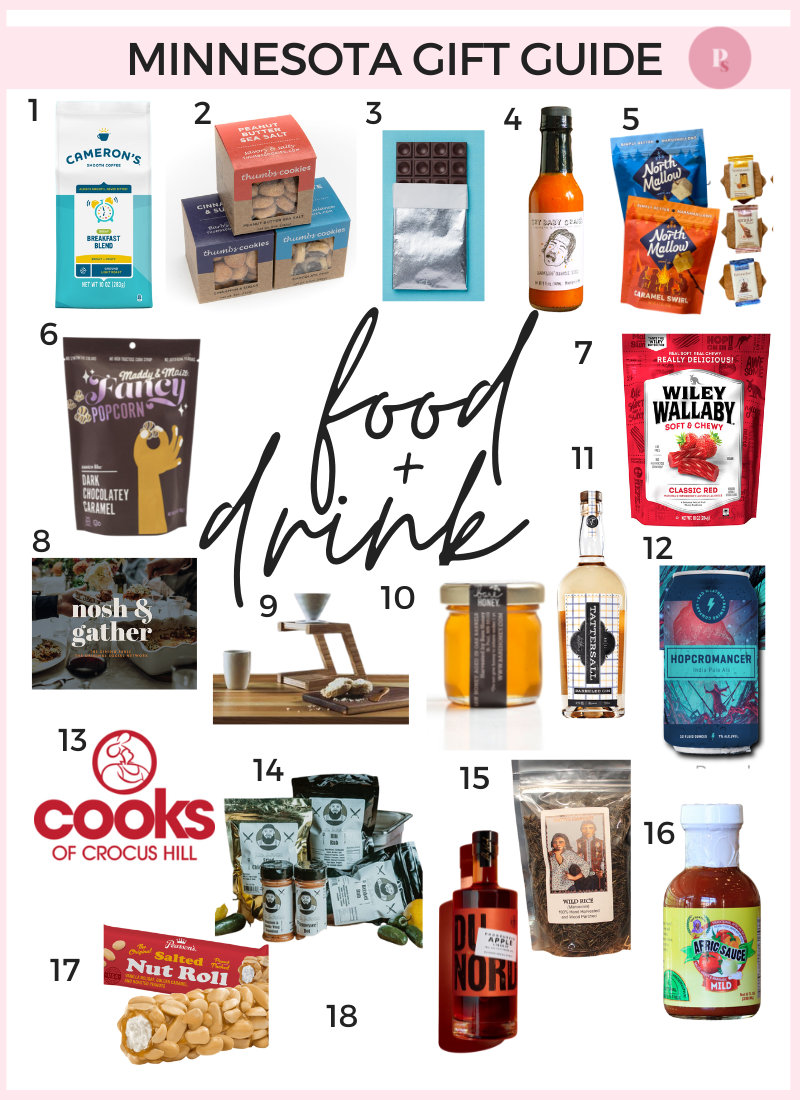 This section was one of my most favorite things to curate because I didn't know many of these were from Minnesota!
I also want to be sure to mention that many of our favorite restaurants offer gift cards and many breweries offer growlers to go. Some places prefer no gift cards while others welcome them! Just contact your favorite restaurant to ask their preference.
Here are a few places to check out:
There's so many ways to support local!
*indicates a BIPOC owner
Cameron's Coffee is one local MN coffee company that I adore and is perfect option for Minnesota gifts! Not only do they make delicious coffee that's always smooth and never bitter but they strive to be a positive, happy, encouraging spot in your day!
I've been drinking Cameron's Coffee for years and love both this coffee and the brand!
Robyn started Thumbs Cookies after watching her mom (the original Thumb-maker) roll cookie dough into perfect circles and finish them off with her perfect thumbprint – for years! She practiced hard to perfect the craft and eventually launched them in NY in 2012. She moved back to MN in 2014 and has been here ever since!
TC Chocolate was born after their founder, Kristin spent a year in the French Alps where she learned to appreciate how the best things in life happen slowly.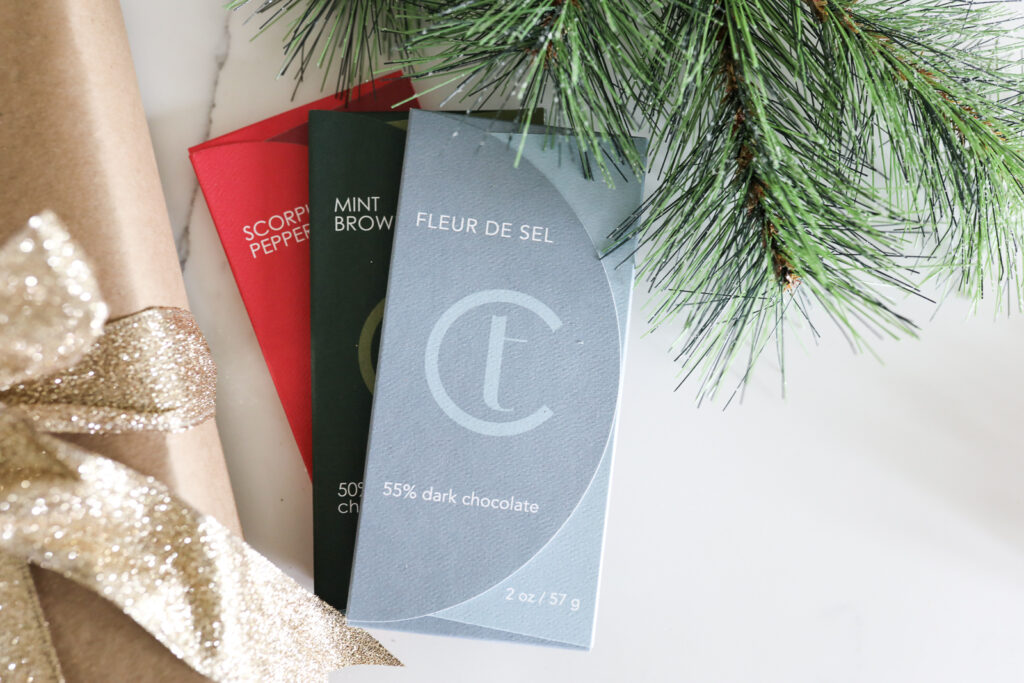 Each chocolate bar is made in small batches in their family owned factory in Northern Minnesota!
You know a hot sauce is good when my Indian husband requests we get more it even before we run out! This hot sauce was created by none other than Craig himself after he accidentally received habanero chilies instead of jalapeños in an order while working in the restaurant business.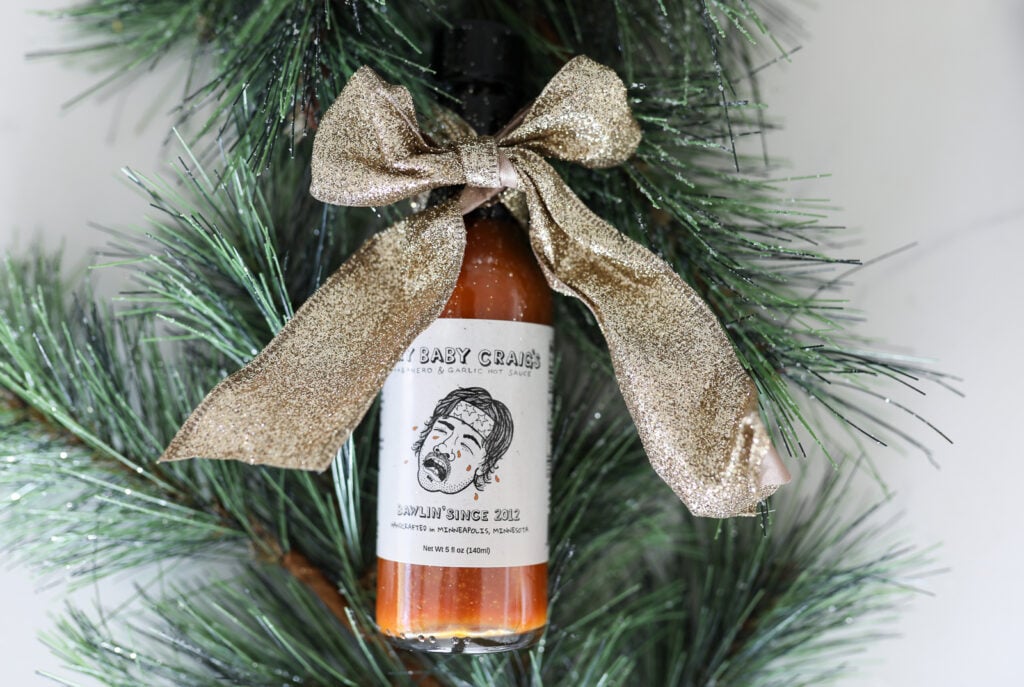 He pickled them until he could figure out something to do with them and eventually made hot sauce with them. After their first taste his coworkers began asking for bottles to take home!
The name comes from Craig Jr, Craig's son! While brainstorming names one day his son woke up crying from his nap. And that, my friends, is how Cry Baby Craig's was name. It took over 2 years of fighting with the FDA to approve Cry Baby Craig's Hot Sauce so this amazing product is a true story of persistence and hard work!
North Mallow is one of the only gourmet marshmallow companies out there and it was started by a couple of camp counselors so you better believe they know they're marshmallows!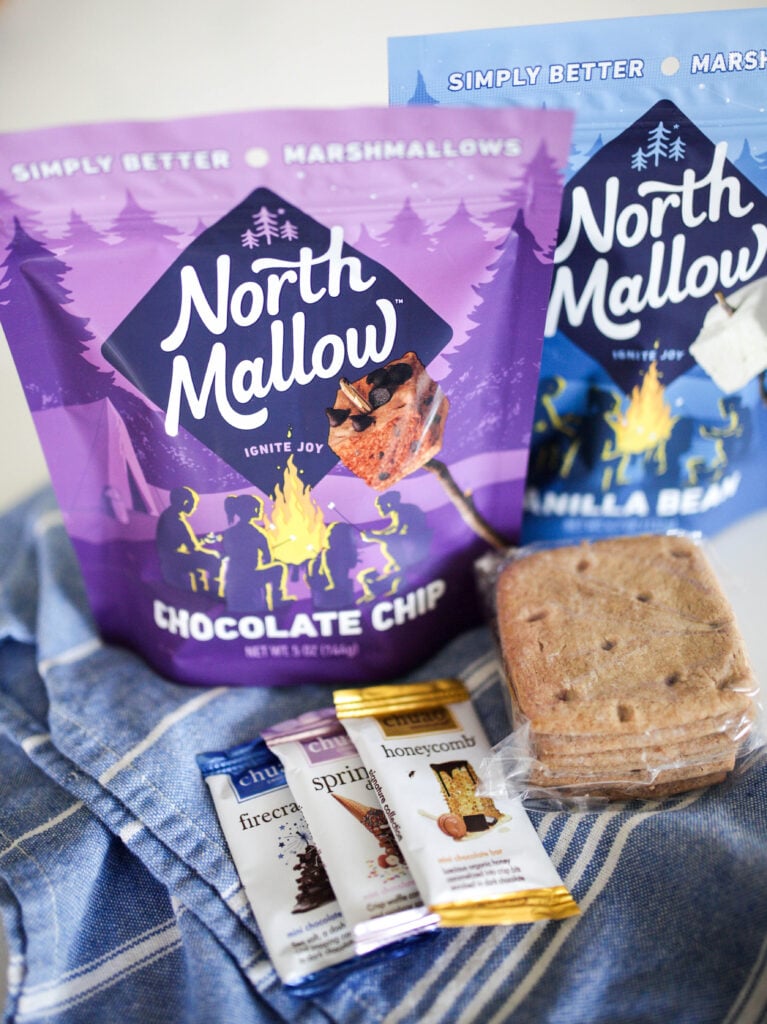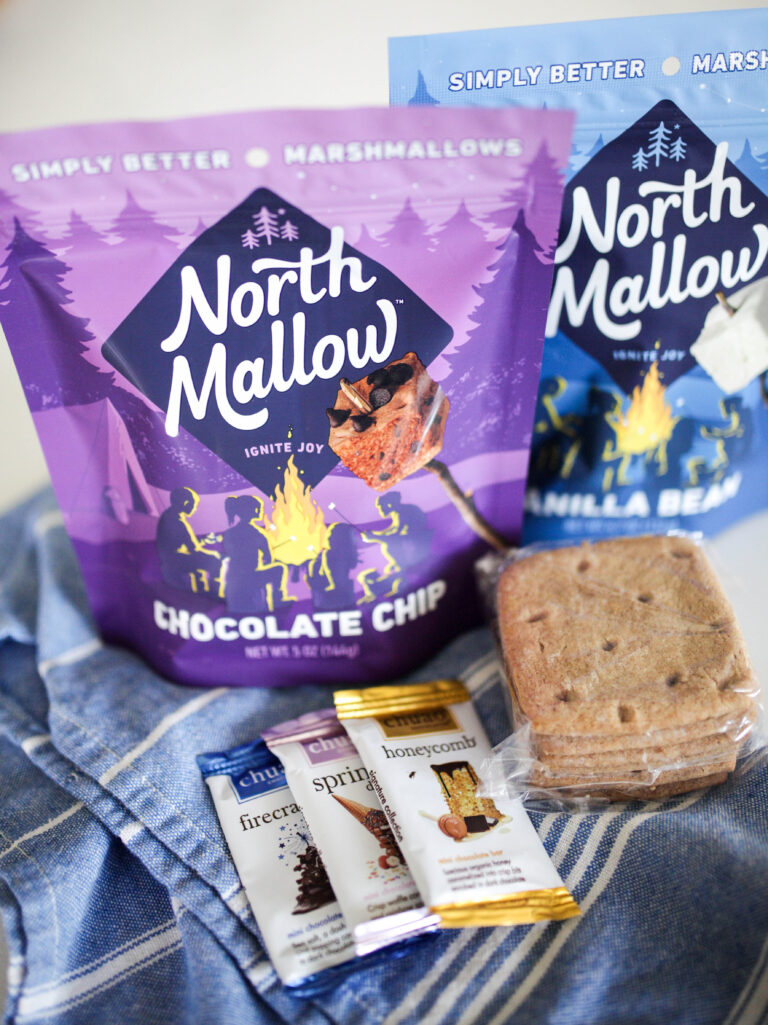 They have some seriously s'more making skills (trust me, I've seen them in action!) and recognized that by simply roasting marshmallows created joy and connection.
They wanted to share the joyful moments they expereienced with all of us! So they created a flavorful, better for you marshmallow made with simple, real ingredients.
Maddy & Maize makes gourmet popcorn and if you've ever tasted it you know that it tastes gourmet! Each batch of popcorn is made in small quantities right here in MN to make sure it tastes just right.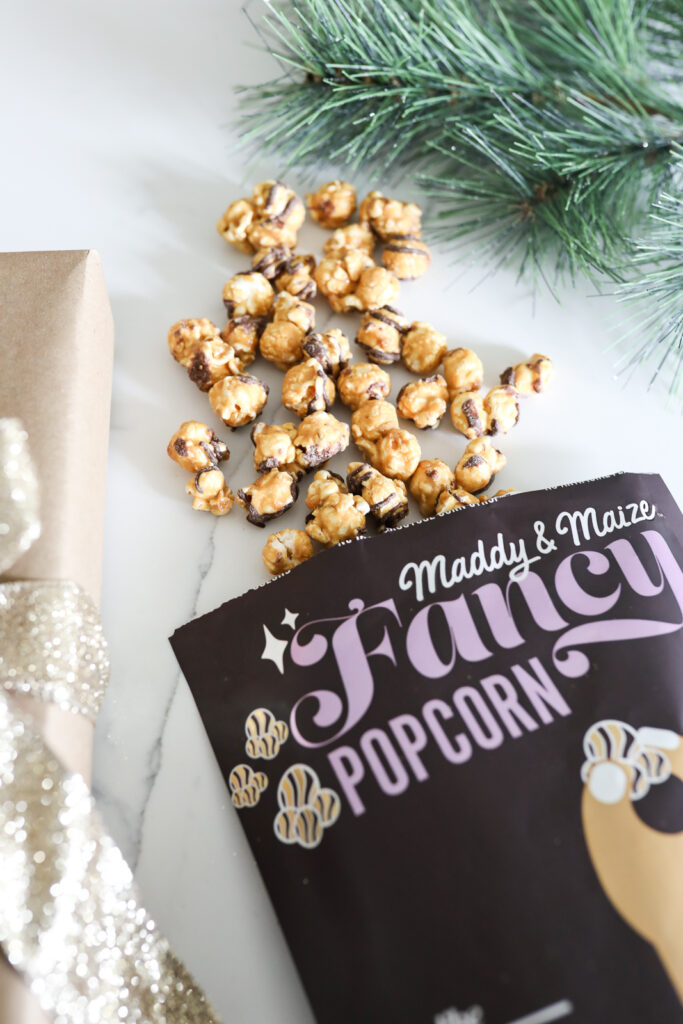 Each bag is non-GMO and gluten free with no weird dyes or artificial anything.
If you've been around Paisley + Sparrow for any minute of time you know that Wiley Wallaby's is the best licorice EVER and the only kind I eat (it's the truth). 11 years ago the owners got tired of eating flavorless and impossible to chew licorice and wanted to do it better.
Spoiler alert. They did!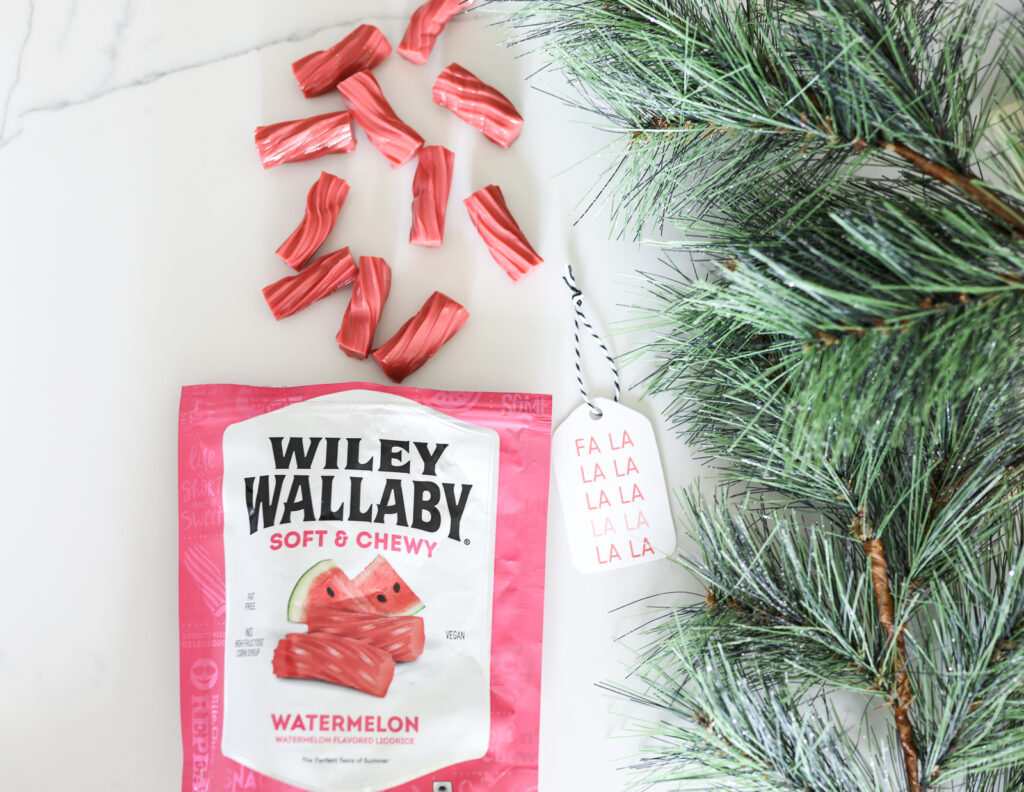 This licorice is so soft, amazingly chewy and so flavorful that you'll be hooked after one bite! Bonus – there's less sugar, no dairy or fat and not a hint of high fructose corn syrup!
Maybe you hate cooking or are just to busy to do it or just want a break every once in a while but are over take out – enter Nosh To Go! Nosh To Go meals are good, home-cooked meals ready to heat and eat to get dinner on the table fast.
Think meatballs, mashed potatoes; hearty soups and a big loaf of sourdough bread; or from scratch fake-out-take-out that is better for you and not too spicy for your kids.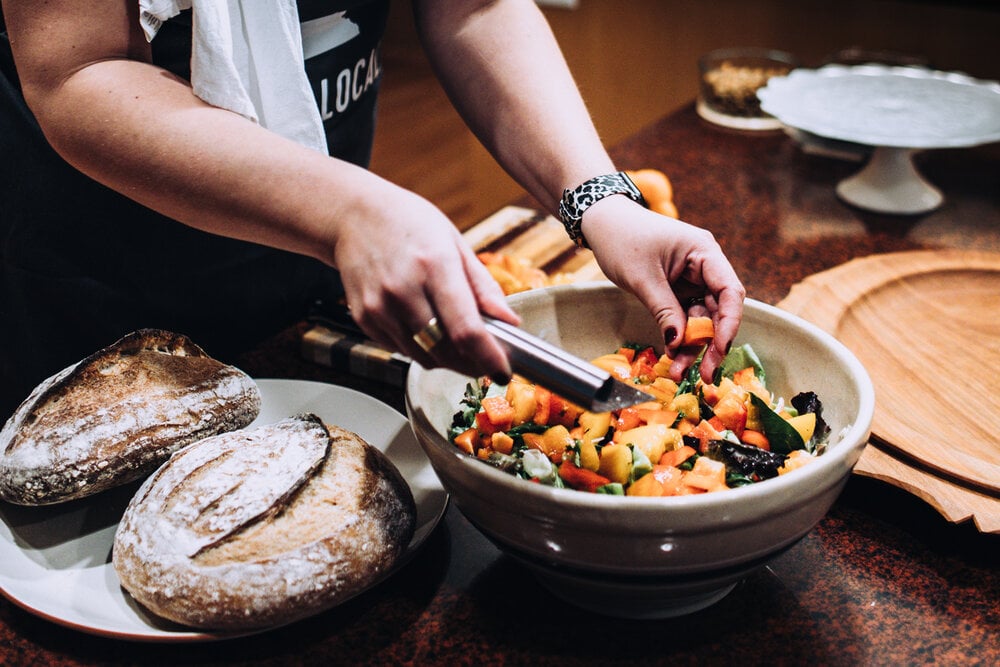 We've gotten a variety of Nosh To Go meals that have never disappointed. This is the perfect gift for families with new babies, your bff who despises cooking or just get it for yourself for when you're in laws come over and you want to impress them!
This husband and wife team behind Solid Manufacturing Co believe in ethically made, quality furniture, home and leather goods. The want to create products with the intention of them telling a positive story – one of affordability and made purposefully here in Minnesota.
Both Dan and Alex have a deep love for their community in Minneapolis and hope to inspire us to make a shift back to locally made and designed products!
Another husband and wife duo, Bare Honey was created by Dustin and Grace, a pair of foodies who worked in the food and agriculture industry for nearly 20 years! They cleared learned a thing a two about food and taste!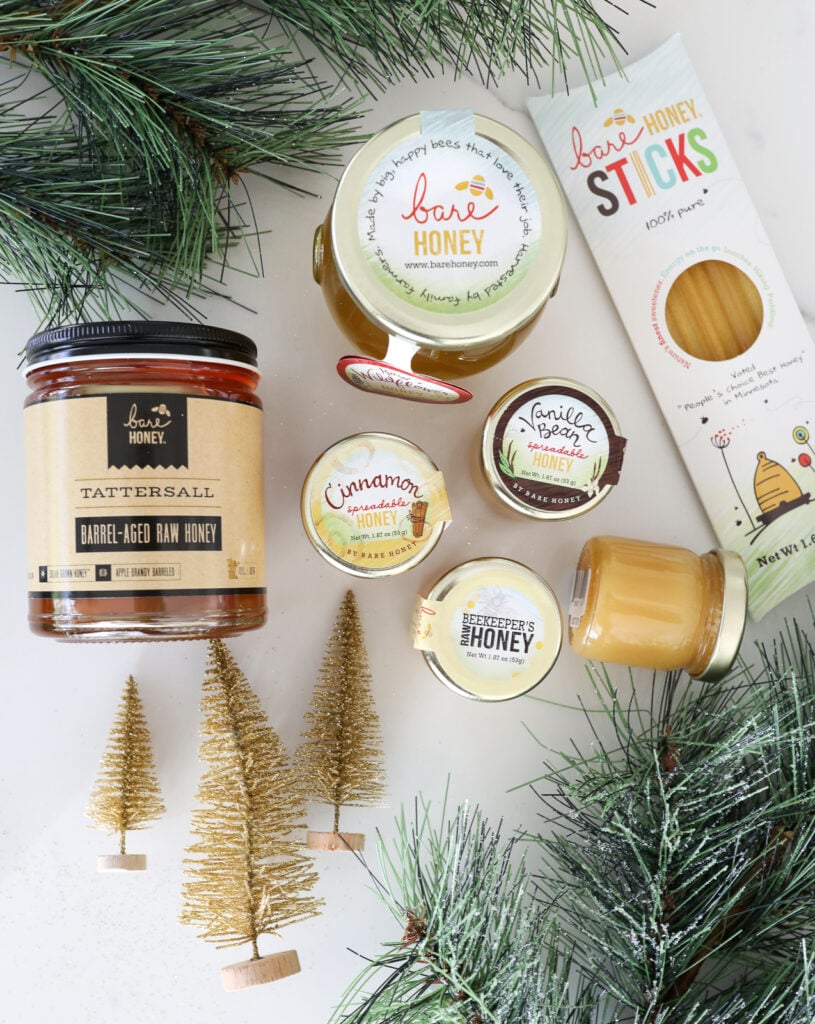 After getting married and having 2 children they discovered their mission – to create wholesome meals that not only taste amazing but are also healthy for your family and the einvironment.
Dustin is the head beekeeper and head chef and Grace is all things pastry and marketing making them a great team! They not only make delicious local honey but also raise awareness on our pollinators.
Since I mentioned Tattersall Distillery, it's worth mentioning some of their amazing products! The team over at Tattersall believes in crafting the absolute best and not just when it comes to their own products! They believe this about life, at the still and behind the bar.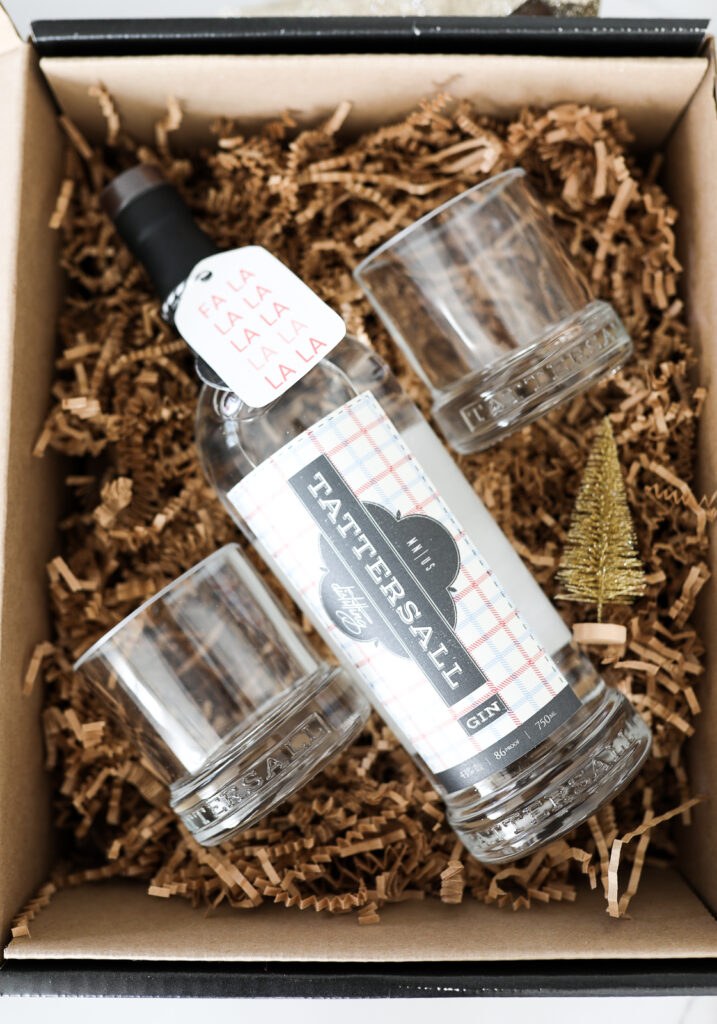 It was started by two guys, Jon and Dan. Dan is well known for being one of the best bartenders in the state and Jon is a financial wizard with a love for whiskey and gin. Combined the two are unstoppable!
Rishi and I have been fans of the drinks at Bad Weather for a while and bonus – we use to live next door to one of the owner, Joe Giambruno's parents, so we got well connect with the whole family. They are all amazing!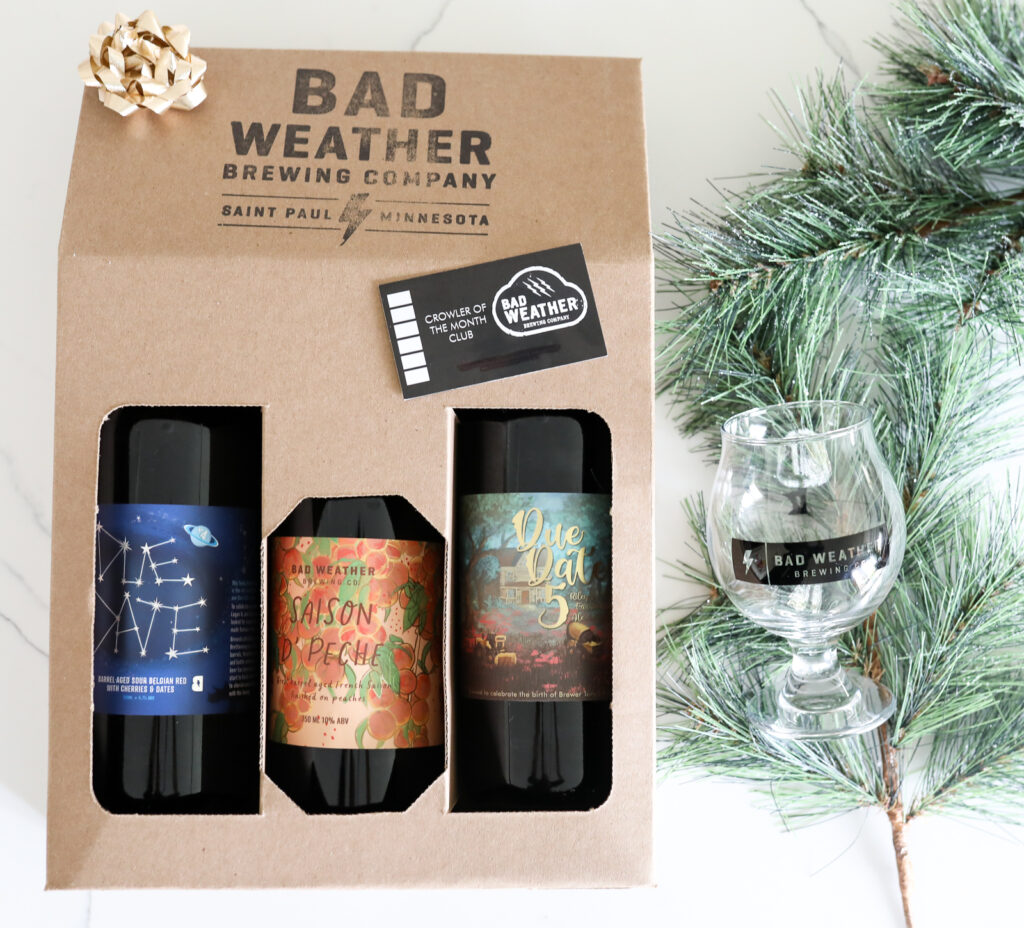 Bad Weather was begun in 2013 by Joe and Zach and have evolved into a bustling tap room with an amazing outdoor spot. You can find their beer at many liquor stores around MN!
Something they told me about their brand is that whenever a new baby is born on their team, they brew a special beer! They sent over Due Date 5 in honor of one of their brewers brand new grandbaby!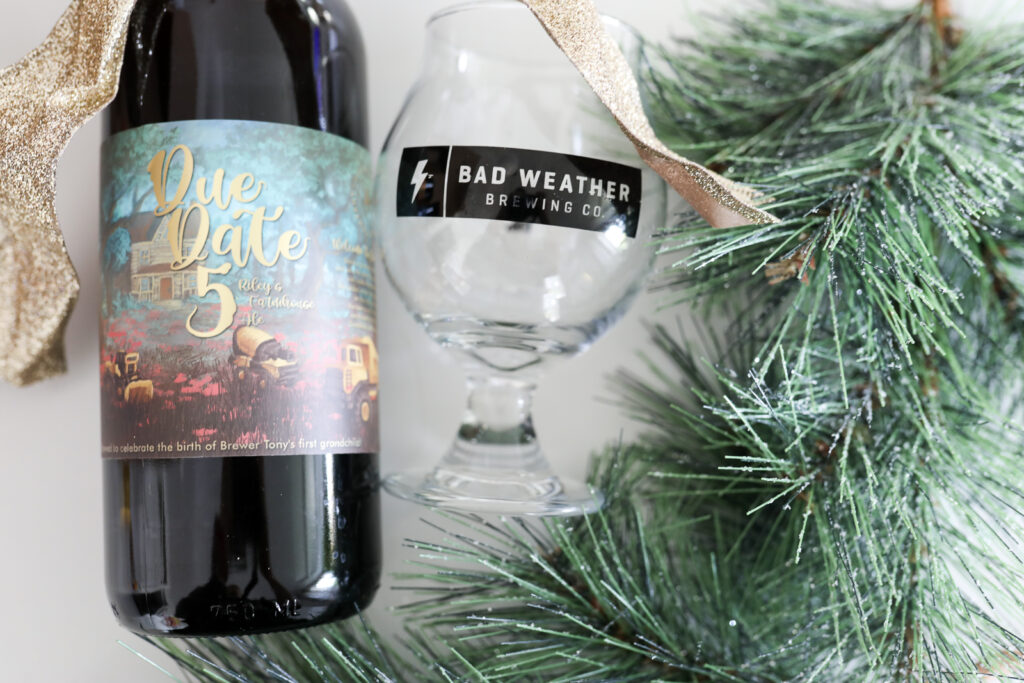 I love business that celebrates their team and everyone involved in the process.
Cooks of Crocus Hill was started by 2 sisters – Martha and Mary – back in 1973. Mary was only part of the company for a year but Martha carried it on for over 30 years.
They currently have 3 different locations with state of the art cooking schools inside. They're constantly learning and growing and coming up with new ways to help people with their culinary journey.
Martha has since passed away but the team at Cooks' remain committed to keeping her desire to be a welcoming place for sharing discoveries about food alive. "Life happens in the Kitchen" is their motto.
Justin Sutherland is someone you likely have heard of – he won Iron Chef America! His love for cooking started early. At age 5 he asked for an Easy Bake Oven and as they say, the rest is history!
He is classically trained in French cuisine but went back to his southern roots for his first restaurant (Handsome Hog, mentioned above).
If you follow me on Instagram, you know my love for Duluth and Wild Rice Burgers. Well, since I no longer live in Duluth, I've learned how to make my own!
Enter Native Harvest. 😉 Native Harvest is a subdivision of White Earth Land Recovery Project. They work to continue, revive and protect their native seeds, heritage crops and more.
Florence Karp fell in love with the United States when she immigrated here in 1997 from Nigeria. She knew she wanted to bring Nigerian culture to Minnesota and did so through her cooking!
She realized many Americans didn't have the time to cook healthy home cooked meals so she create Afric Sauce. It's more than a sauce – it's the base for many African stews and can be used a number of different ways!
Did you know that Perason's is from Minnesota? Yep! Back in 1909 P. Edward Pearson formed a confectionary distribution firm in Minneapolis with the help of his 4 brothers. (Bless his mother having 5 boys! ;))
They created Nut Goodie Bars (they're very first product), the Salted Nut Roll and many more. They are now based in St Paul (just over the river from their original location on West 7th Stree) where they still run their operations!
Du Nord is the first Black owned distillery that was founded in 2013 by a husband a wife team who combined Shanelle's rural upbringing with Chris' experience growing up in Minneapolis.
This lead them to Du Nord – a distillery with a city vibe with rural practicality. Their identity emerges from values that are lived and not necessarily spoken. They want to help transform the world by putting the work in.
And there you have it!! I hope you loved getting to know some local brands and found some Minnesota gifts to give this holiday season! Here's all the other MN Gifts Guides to check out even more:
I would love it if you shared this with your friends to spread the local love a bit!
Want FREE Christmas gift tags? I created 64 beautiful gift tags that can be used not only for Christmas but every holiday! They're free to download!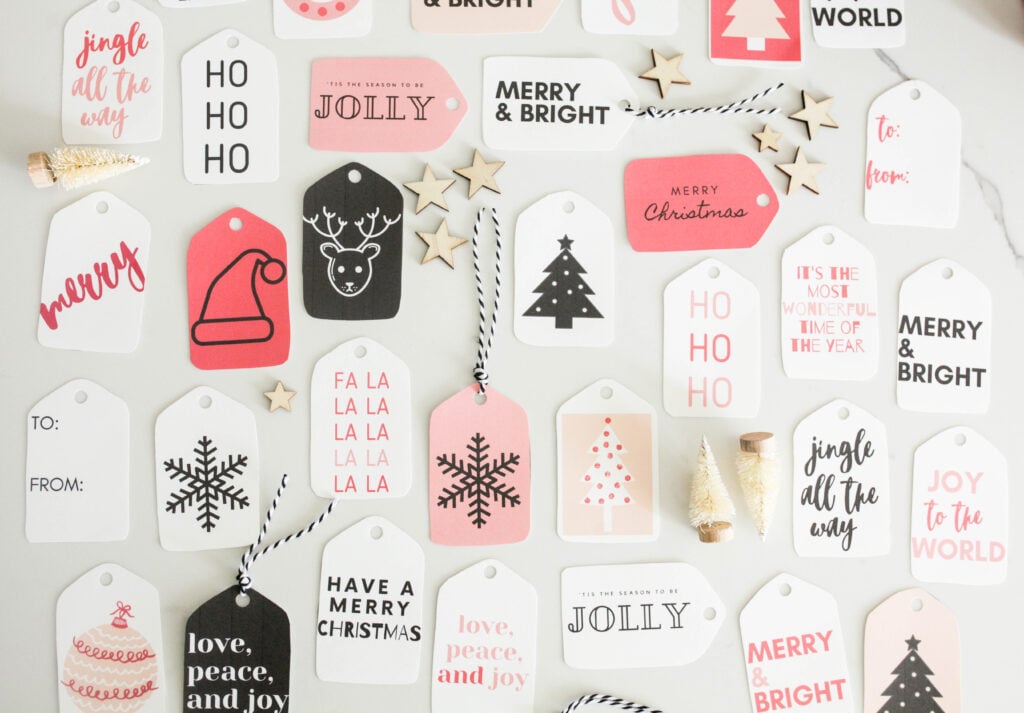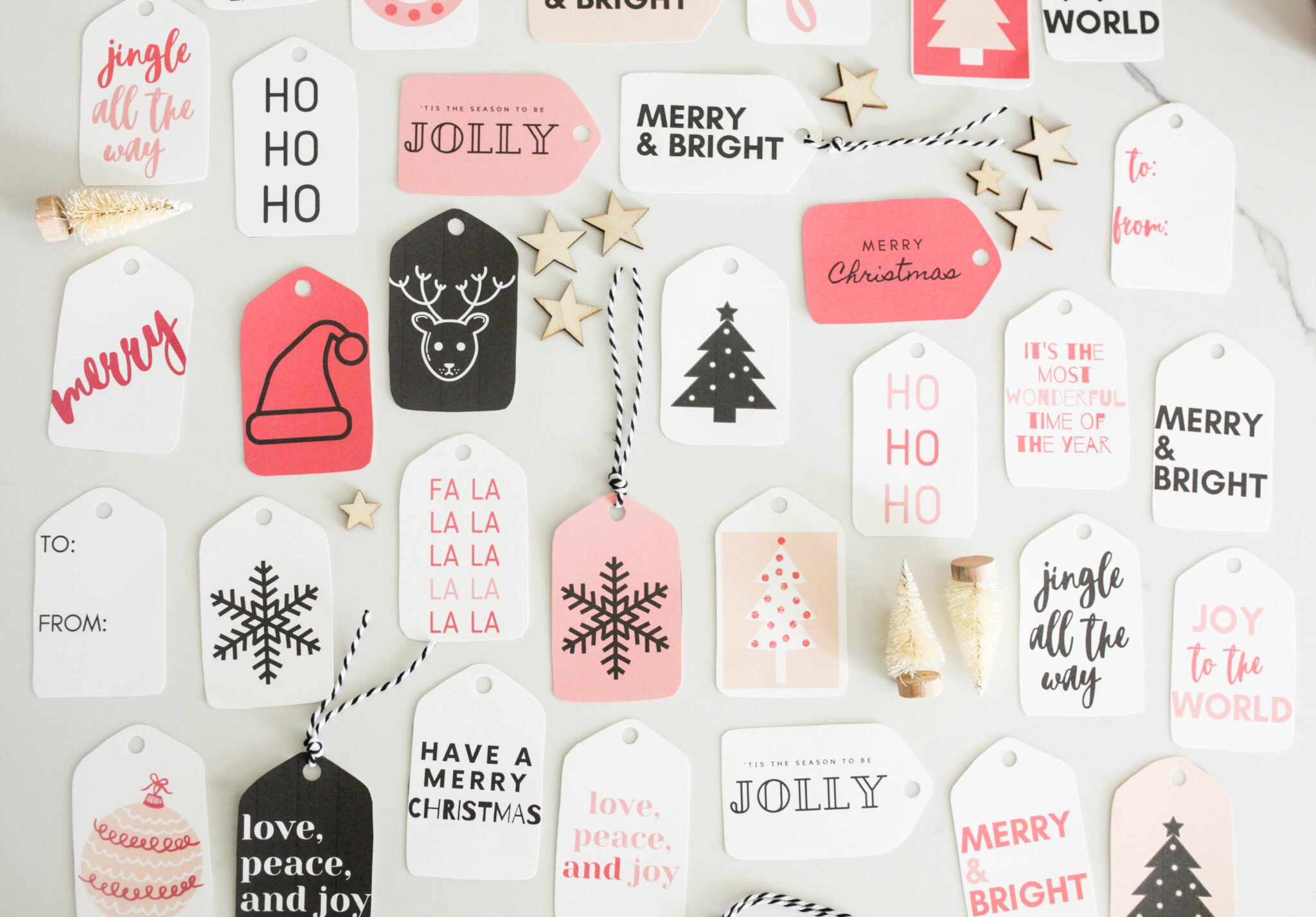 Get your gift cards in your inbox!
Enjoy!
Want more gift guides? Check out this gift guide page for all my gift guides with more to come for 2020!
Thanks for supporting me and supporting all this amazing Minnesota Makers!