Looking for the best healthy peanut butter cup recipe? You've come to the right place!
After you've been around me for even a tiny bit of time, you'll soon realize that dark chocolate and anything peanut butter is the way to my heart.
I no longer like milk chocolate (which was a weird thing to discover) and we buy the giant 2 tubs of peanut butter from CostCo and go through them at an alarming rate. 😉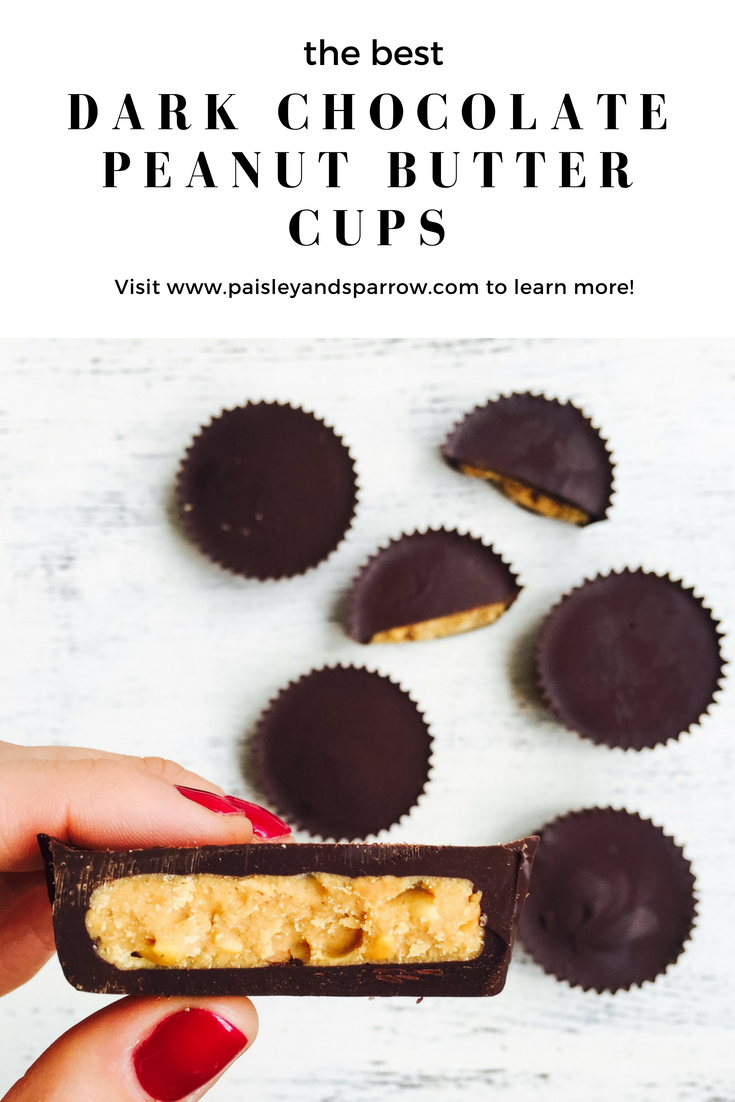 Even our dog Chloe is obsessed with peanut butter. She has good taste.
Peanut Butter Cups are my absolute favorite thing ever but mostly only the ones made with dark chocolate (which aren't as easy to find).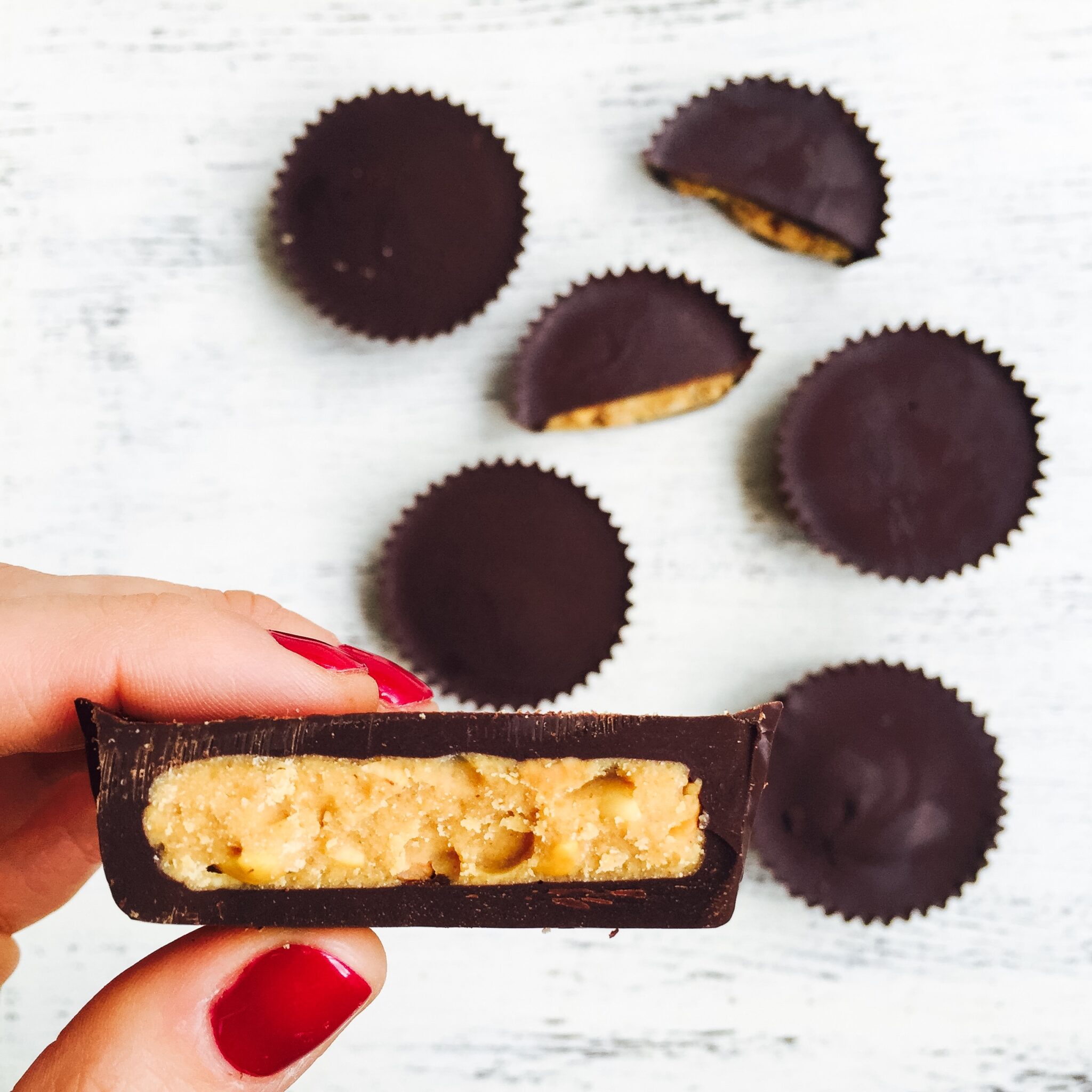 I've become friends with Lex from Restoring Radiance over the past few months who offered to share a recipe with all my people! When she emailed over this Healthy Peanut Butter Cup recipe I squealed with happiness.
The bonus thing is you can make these with all things you already have in your cupboard! (Ok, I don't have coconut flour but regular flour worked for me.)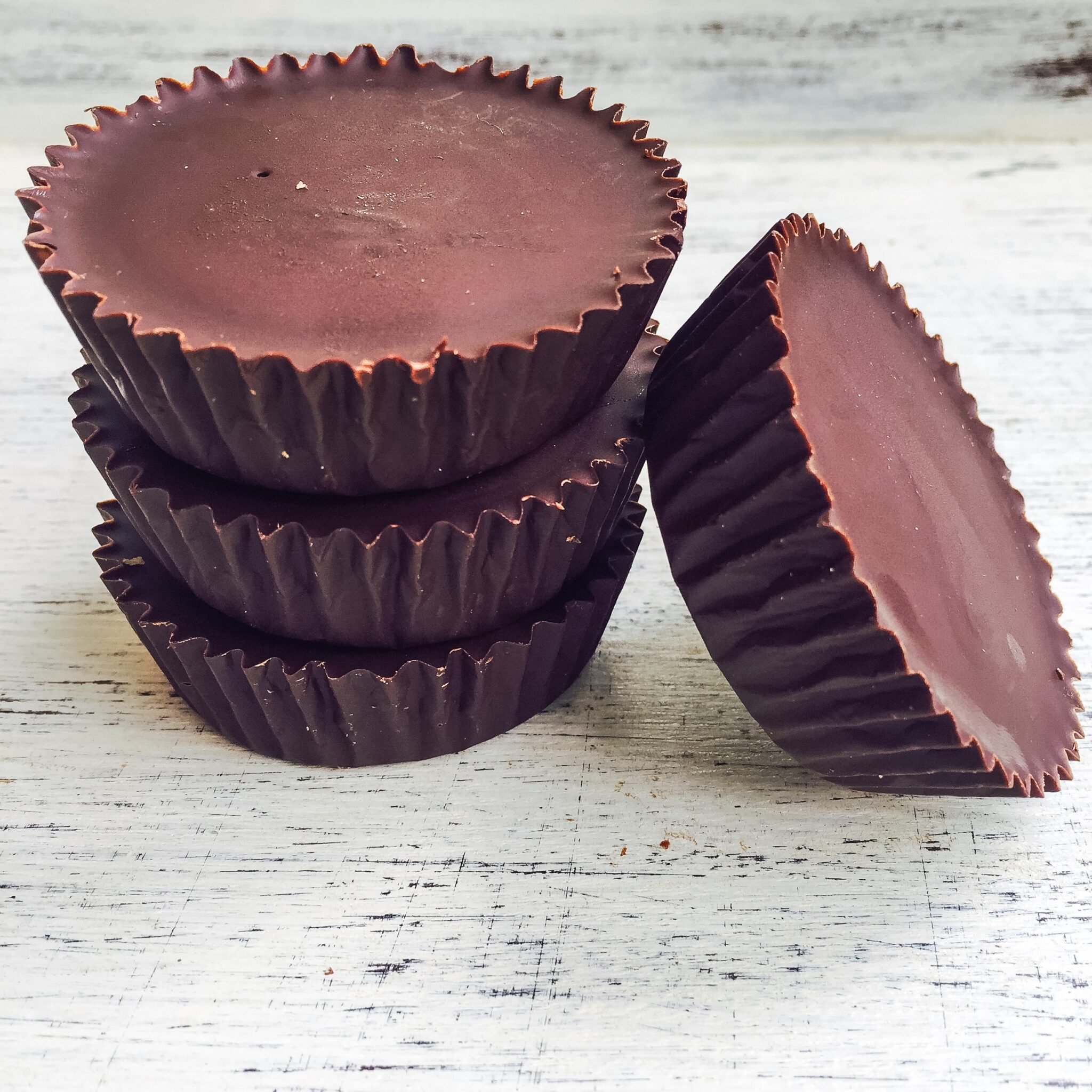 If you don't already follow Lex on Instagram get your booty over there immediately and push the follow button. She shares amazing recipes every day on her feed that are all healthy and simple to make AND she shares verses and quotes to encourage and uplift you. So really, there's no reason why you shouldn't be following her.
And without further ado, here is the recipe for Lex's PB Cups: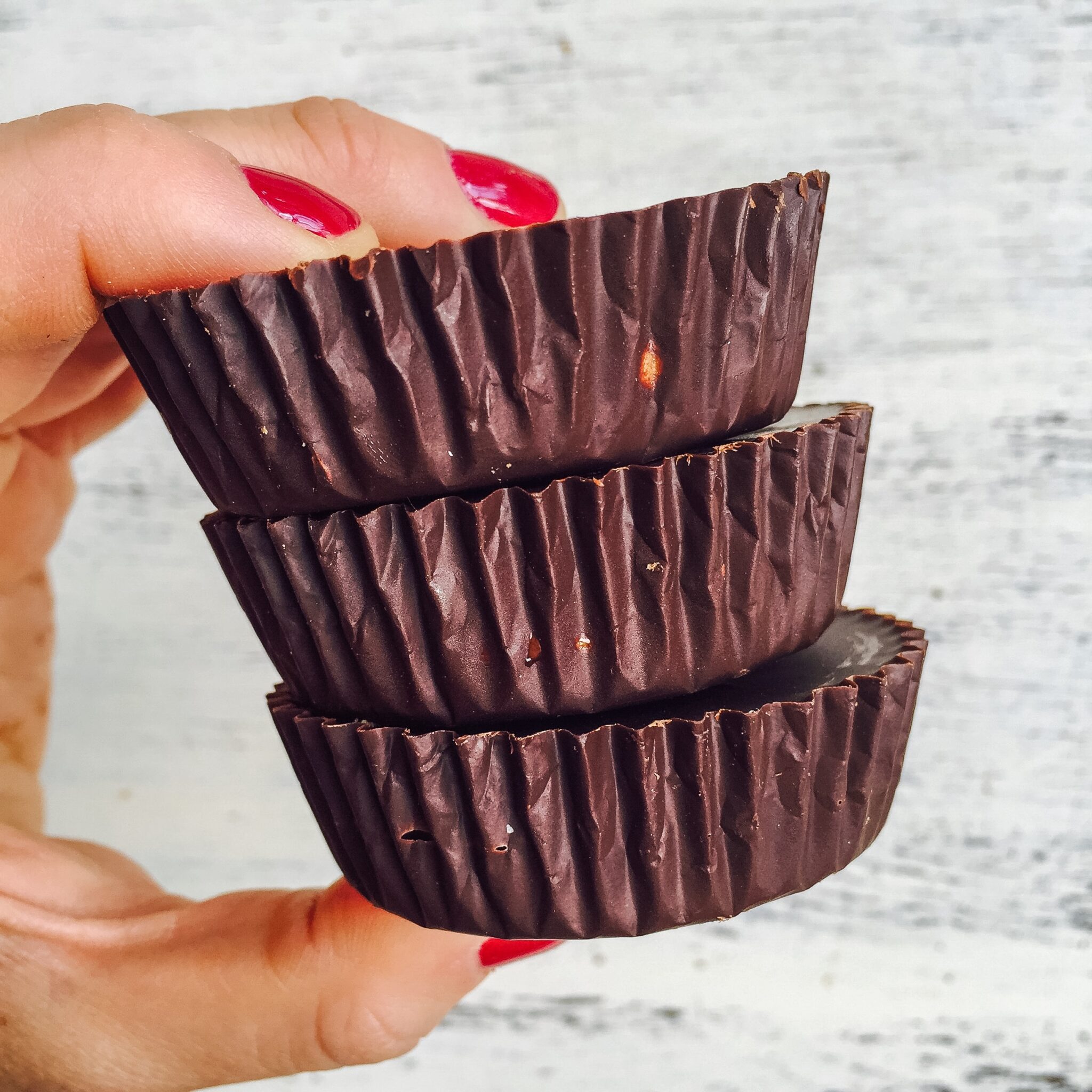 Healthy Peanut Butter Cup Recipe
-½ cup peanut butter
-2 tbsp maple syrup
-1.5 tbsp coconut flour
-1 tbsp grassfed butter
-½ tsp vanilla
-1 bag enjoy life dark chocolate chips
-regular sized cupcake liners
How to do it:
In a small or medium mixing bowl, mix together the peanut butter, maple syrup, coconut flour, butter, and vanilla. Make sure to incorporate it well. You want the mixture to be wet still but not sticky.
Measure out 1 tbsp for each cup. Form into a little flat patty, imagine the inside of a pb cup.
Once all 10 of those are done, melt the chocolate. The microwave or the stove works (I used the stove).
Line 10 cupcake liners in a cupcake pan.
Pour in a thin layer of chocolate on the bottom of each.
Top them all with a pb patty.
Cover the rest of the pb with chocolate!!
Refrigerate for at least 30-45 min or freeze to make them harden quicker.
Then, EAT EM!
You can keep them in the freezer to keep them longer, but let them thaw before eating them (because you might crack a tooth!) Once they are hardened, you can keep them at room temperature. ENJOY!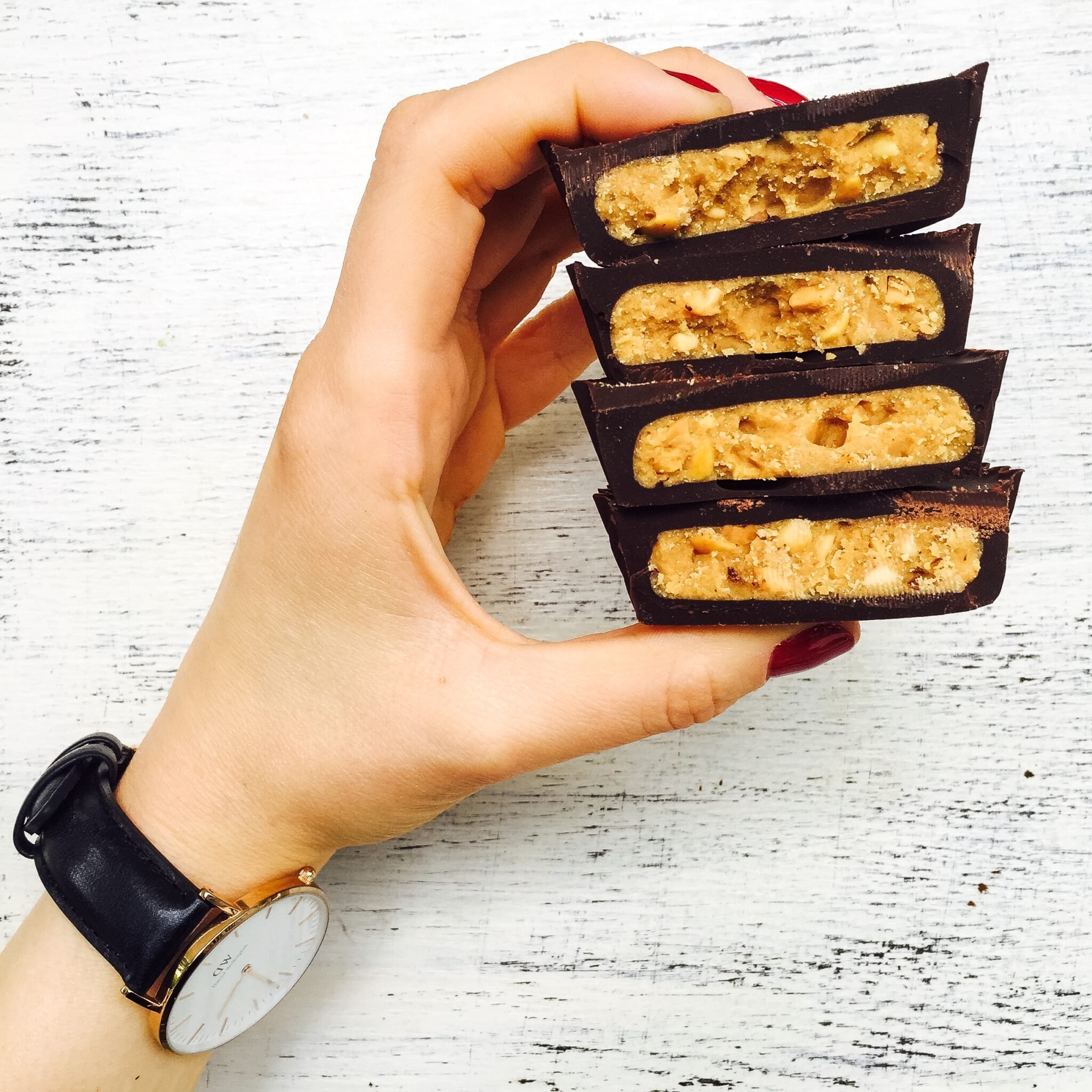 Thanks for sharing Lex!!
Let me know if you tried out this amazing Healthy Peanut Butter Cup recipe! If you are looking for more dessert recipes, be sure to check out this Cake in a Jar recipe.
Thanks so much for reading and don't forget to go follow Lex on IG!