If you have a party coming up and you want to mix things up for the dessert, I have just the thing! We've all seen (and likely ate) white cake topped with cream and strawberries before, am I right? Well, what if you did just that but together in a jar! A cake in a jar!
Lately, mason jars have been all the rage. You see them basically everywhere used as little vases, candle holders, drinking glasses, you name it! Well, now there is another use for them… cake! These individual serving size cakes are great for a barbeque or birthday party and they super easy and fun to make!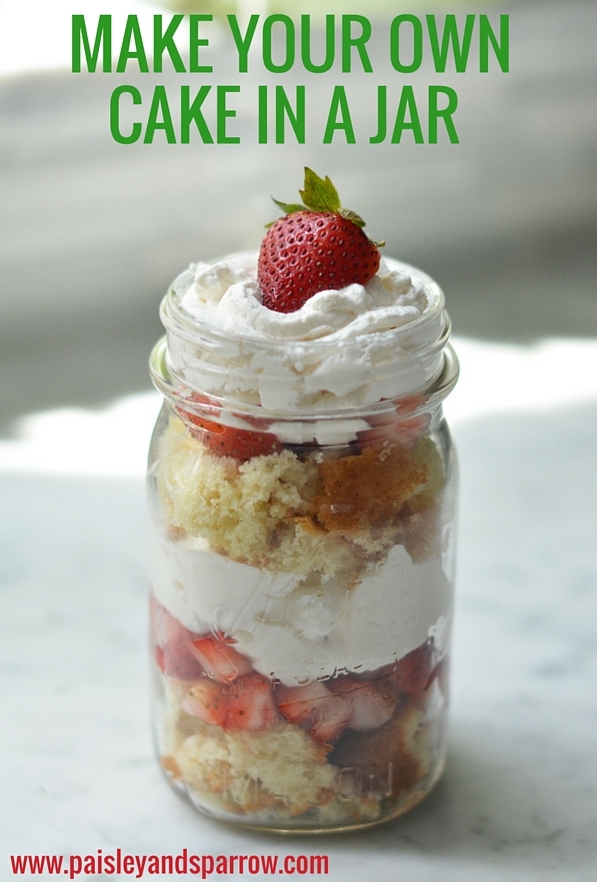 We made a delicious vanilla cake with fresh strawberries and cream. This recipe is perfect for the summer, so refreshing! You can use any cake, frosting, and fruit combination that you enjoy. Below are the instructions for the vanilla cake with strawberries in a jar.
Here's what you'll need:
1 boxed white cake (and the ingredients you will need to make the cake)
2 pounds of strawberries
about 2 tablespoons of sugar (this will be used on the strawberries)
1 teaspoon of vanilla
2 cups heavy whipping cream
6 ounces of cream chese (about 3/4 of the 8 ounce package)
3/4 cup powdered sugar
Instructions:
1. Bake the cake.
You'll need to make the cake according to the box and give it time to cool. You could always make a homemade cake if you want, or if you're short on time or not a good baker, a box cake will do just fine!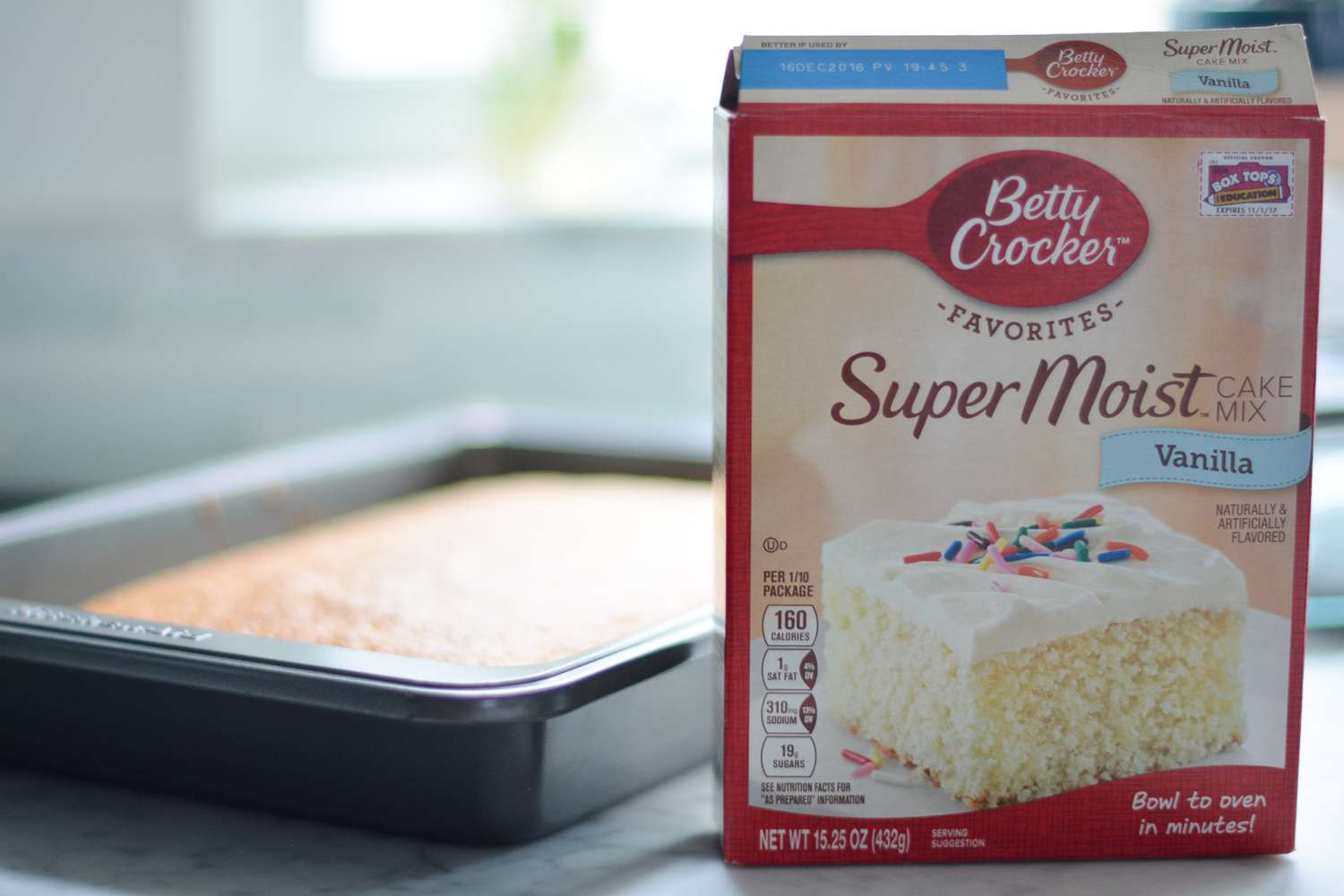 2. Prepare the strawberries.
Wash the strawberries and then cut them into small, bite size pieces. Then add 2 tablespoons of sugar to the strawberries and mix in a bowl. If you want it less sweet, add less sugar.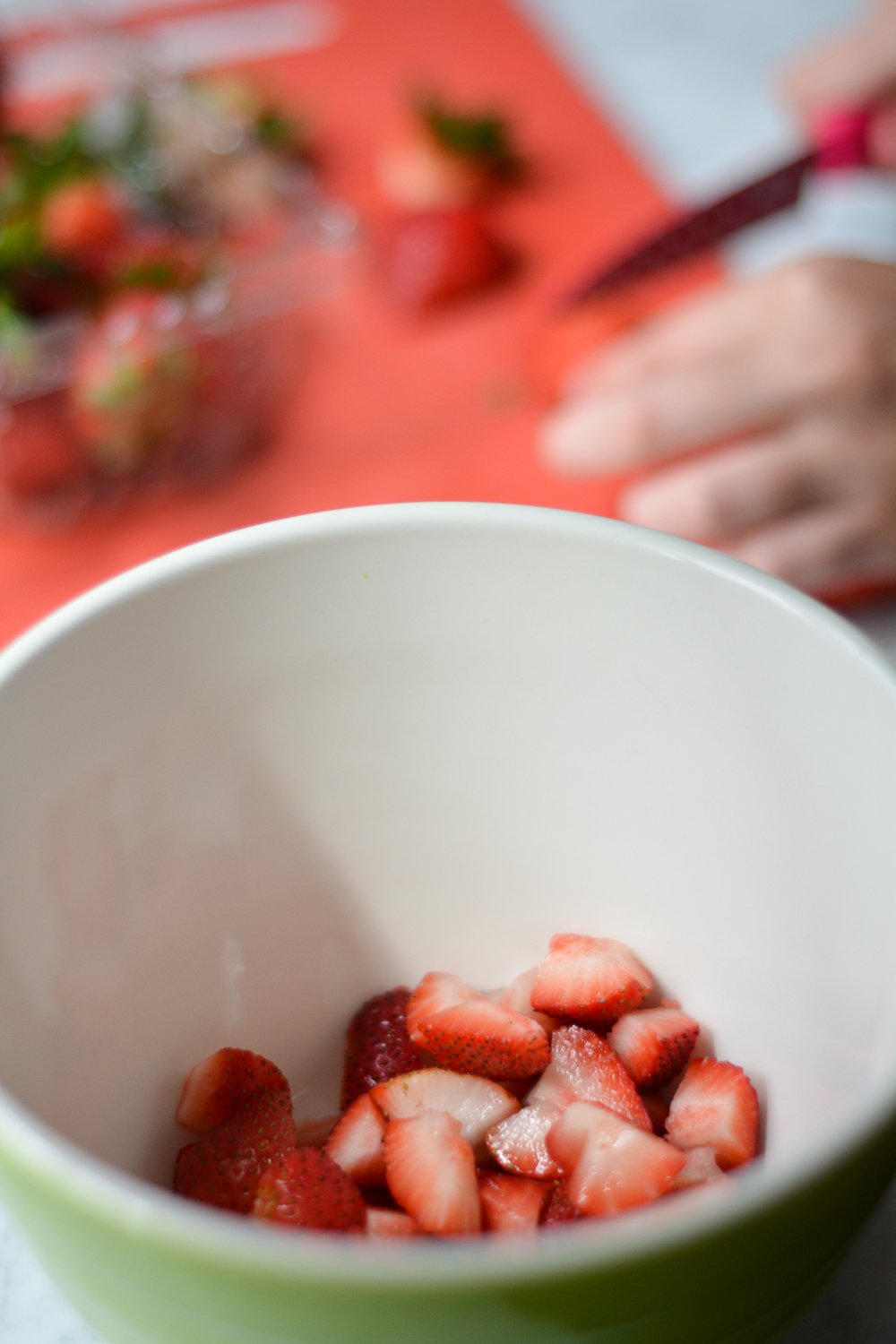 3. Make the cream.
To be honest, this was the first time I actually made real cream! It is SO easy, you have to try. You literally just beat the heavy whipping cream with a mixer! We used 2 cups of heavy whipping cream and beat in a mixer until it was whipped.
4. In a separate bowl, mix the cream cheese, vanilla, and powdered sugar.
5. Add in the cream cheese mixture to the whipping cream and mix together until combined.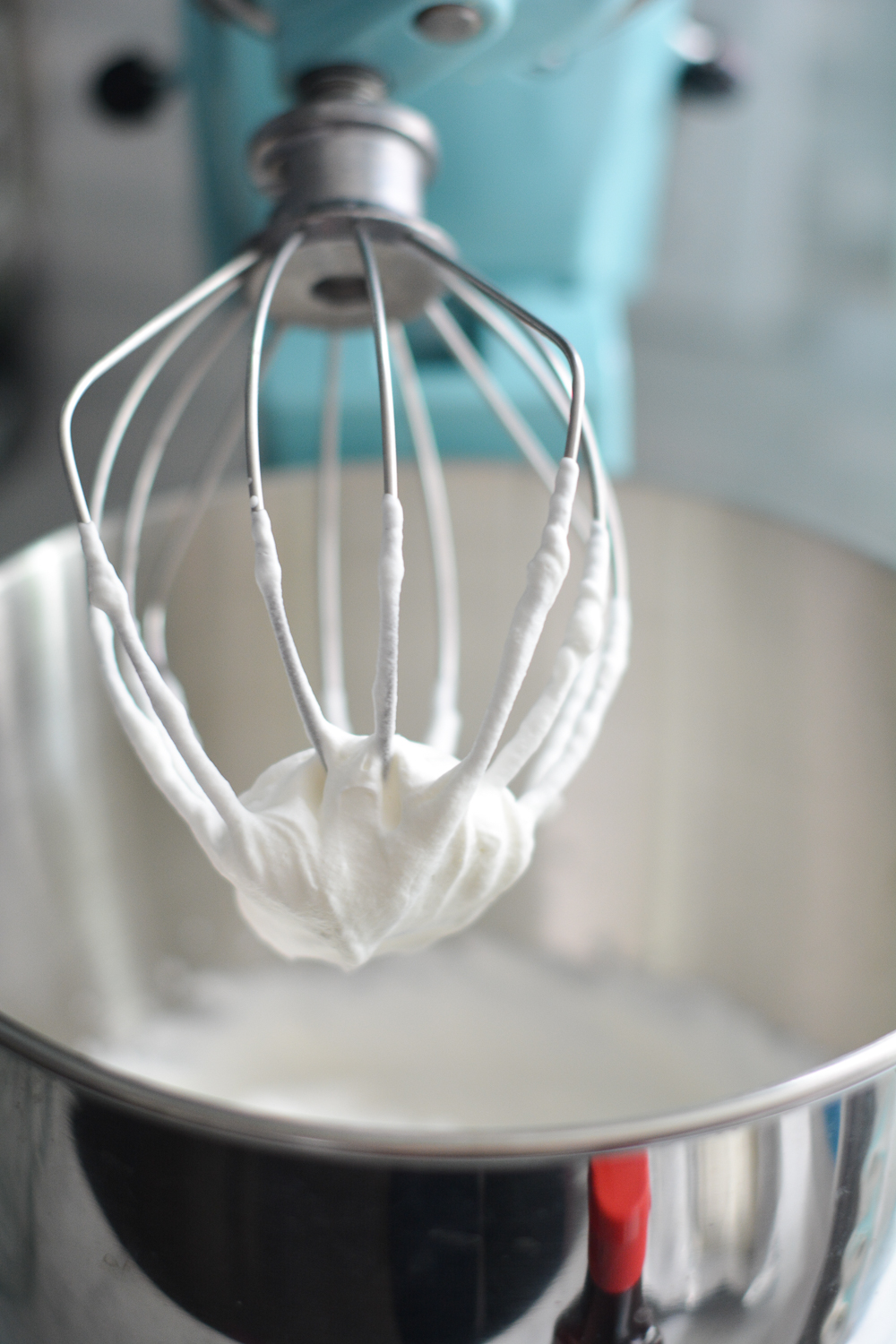 6. Assemble the cake.
Now for the assembly of the cake in a jar! Crumble a small piece of cake in the bottom layer of the jar. Make sure they are chunks of cake not mashed crumbs.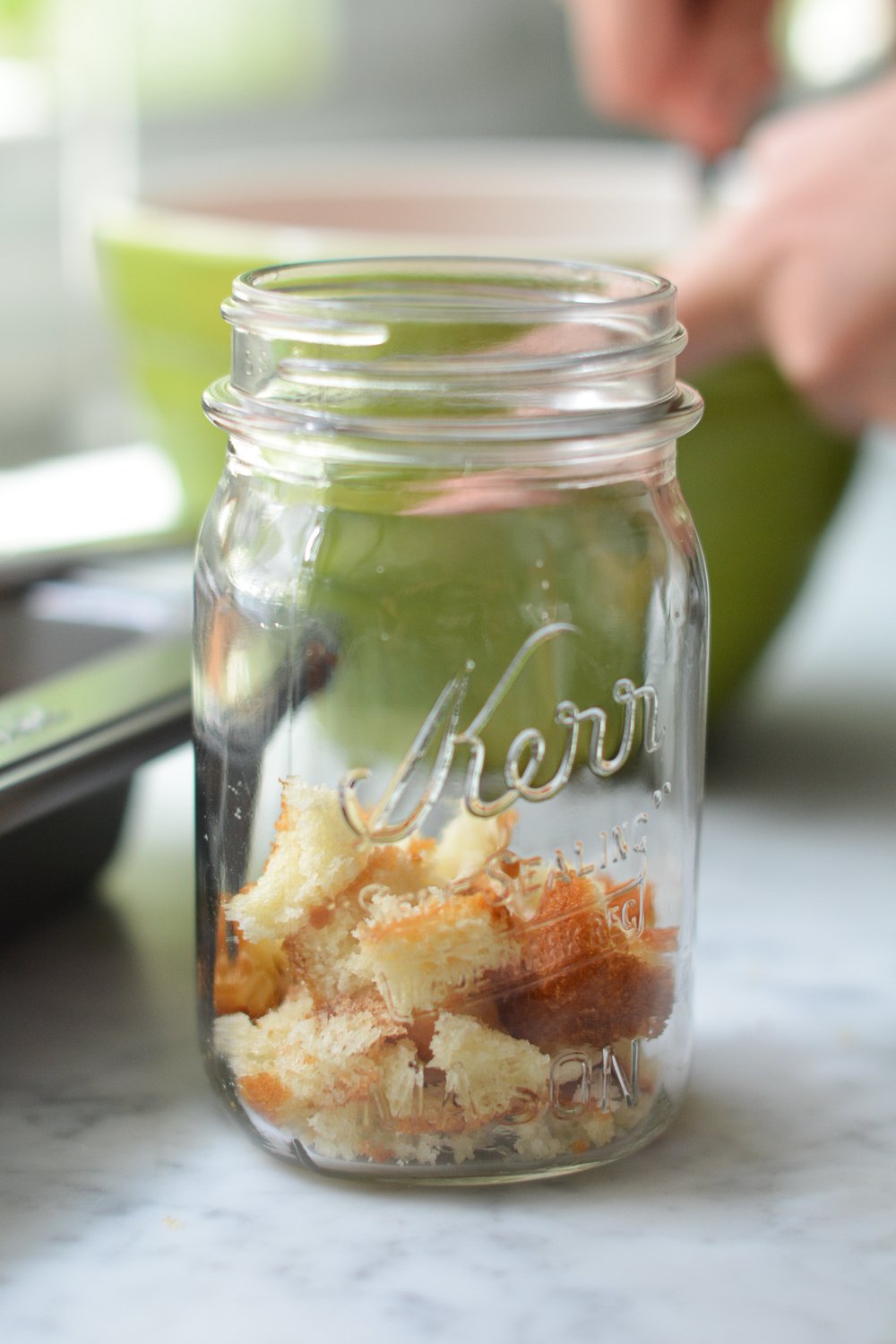 7. Spoon in a layer of strawberries.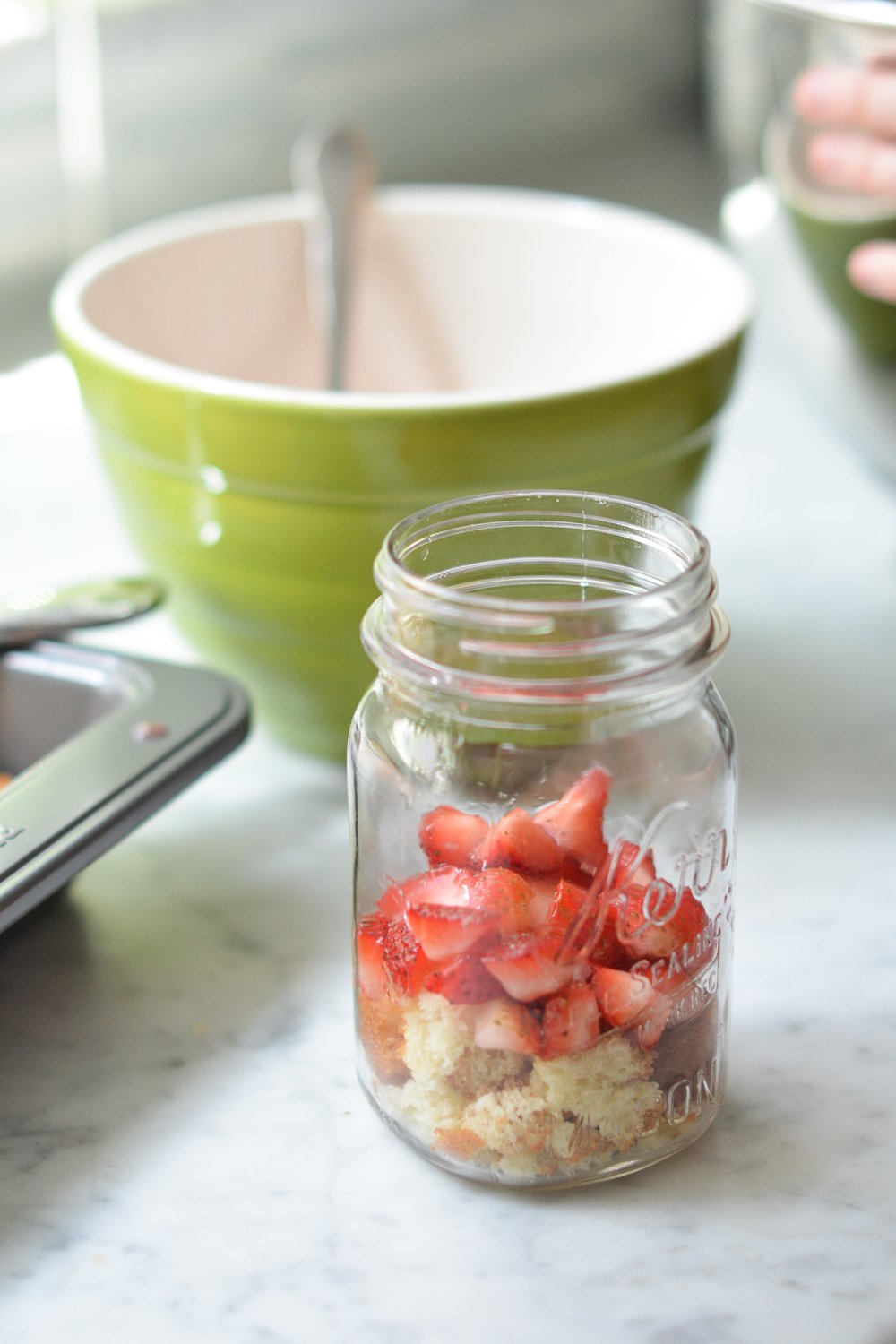 8. Then, spoon in a layer of cream.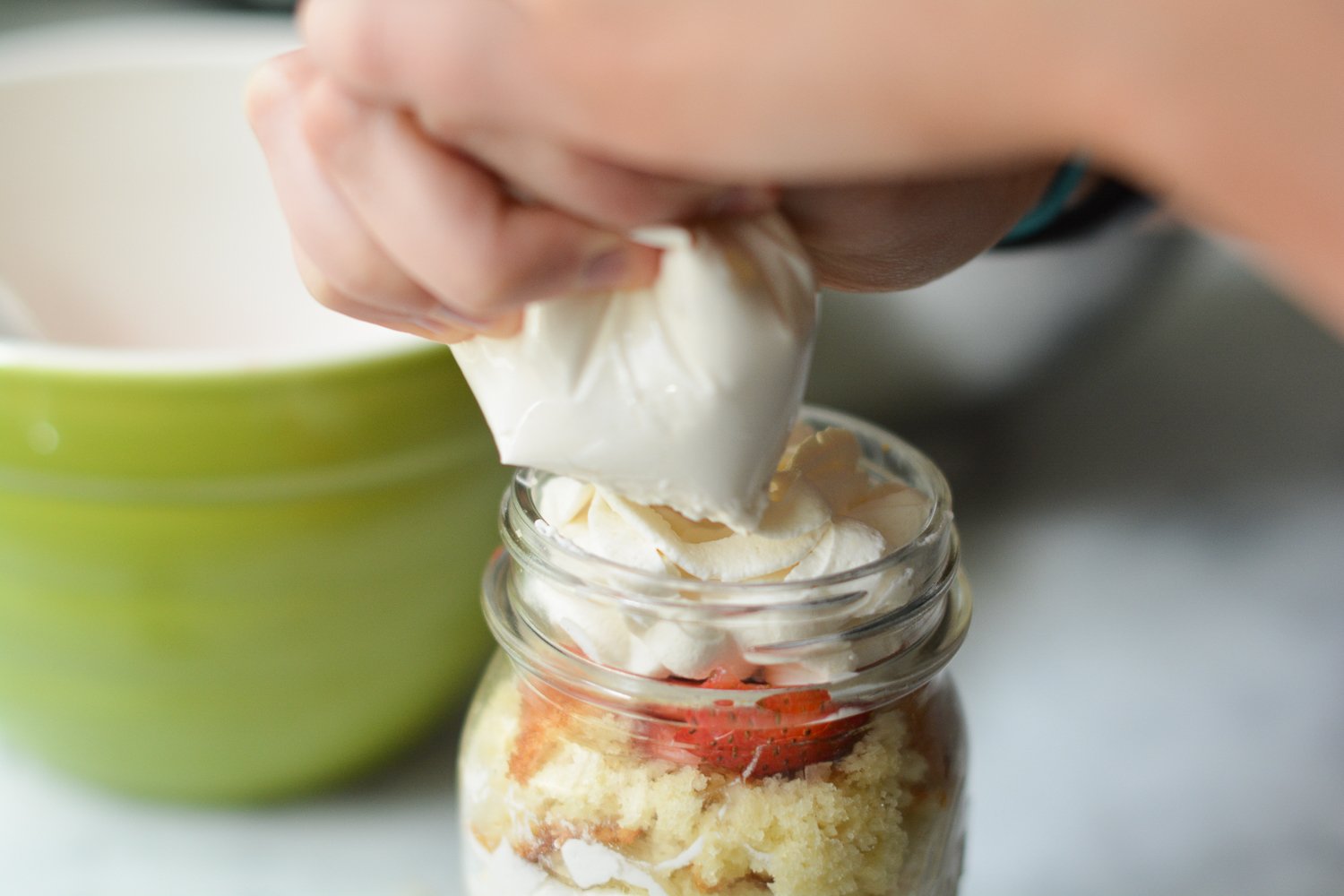 9. Keep adding layers.
Keep repeating each step until it fills the jar. Once you get to the top of the jar, place a strawberry on top for decoration!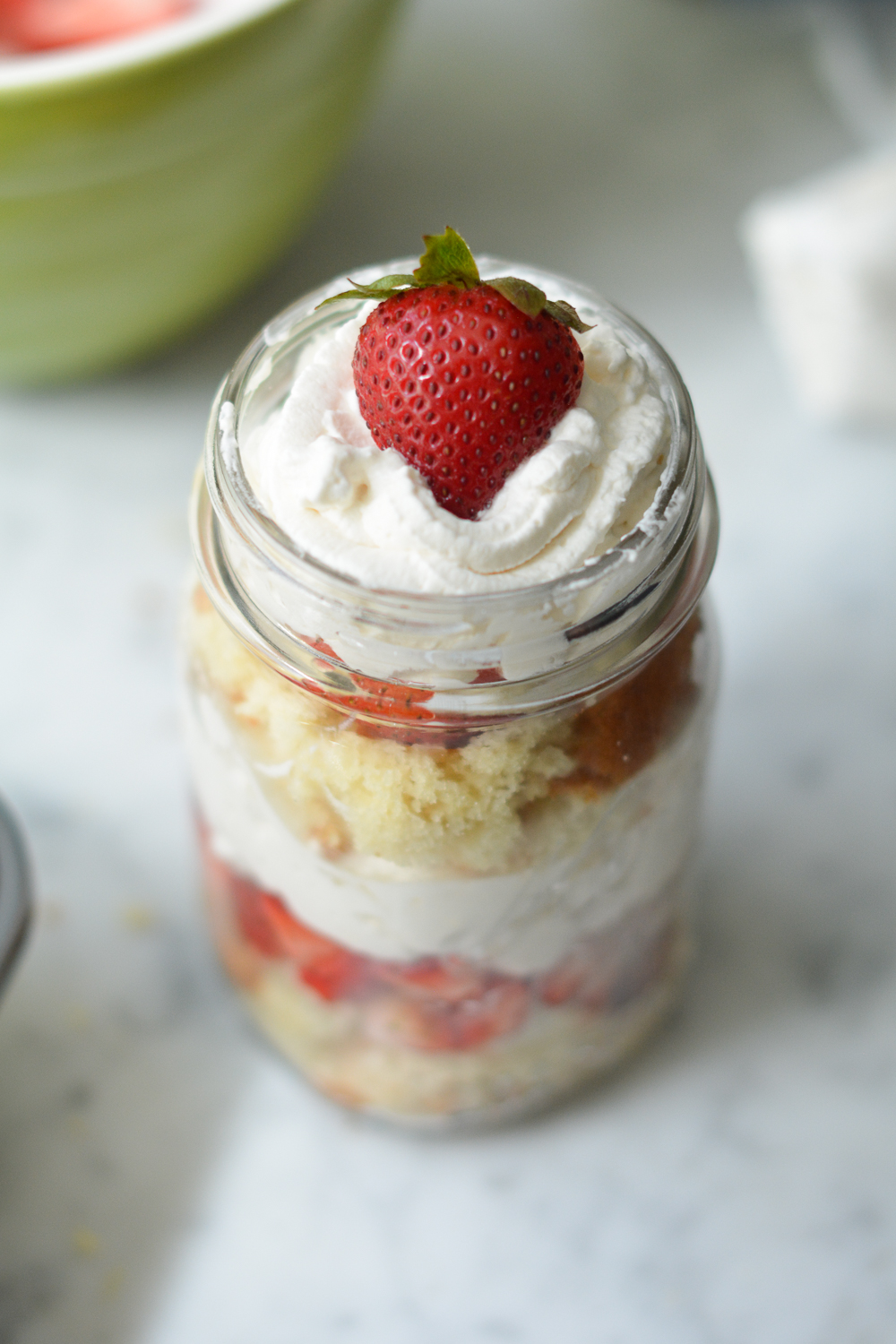 And that's it! This treat is so simple, tasty, and precious! We absolutely loved making (and eating!) it. I hope you enjoy making cake in a jar as much as we did. Let us know if you try any different flavor combinations 🙂
Be sure to check out Lex from Restoring Radiance's Healthy Peanut Butter Cup Recipe! It's one of my absolute favorites!
Thanks so much for reading!
With love,
Jen