This shop has been compensated by Collective Bias, Inc. and its advertiser. All opinions are mine alone. #TrustInGentle #ChooseGentle #CollectiveBias
Thank you for supporting things that help keep Paisley + Sparrow going and help me support my family!
JOHNSON'S® Baby at Walgreens
The kids and I recently walked up to our local Walgreens to pick up some JOHNSON'S® Bedtime Bath bubbles (I swear the bath time ones help calm Roy down before bedtime!), Head-to-Toe Wash & Shampoo (have you seen my kids hair?? we go through shampoo like it's water), Baby Lotion and of course some pouches (Roy loves to eat pouches when I give them to Penelope which is a-ok with me since he's getting fruits and veggies!).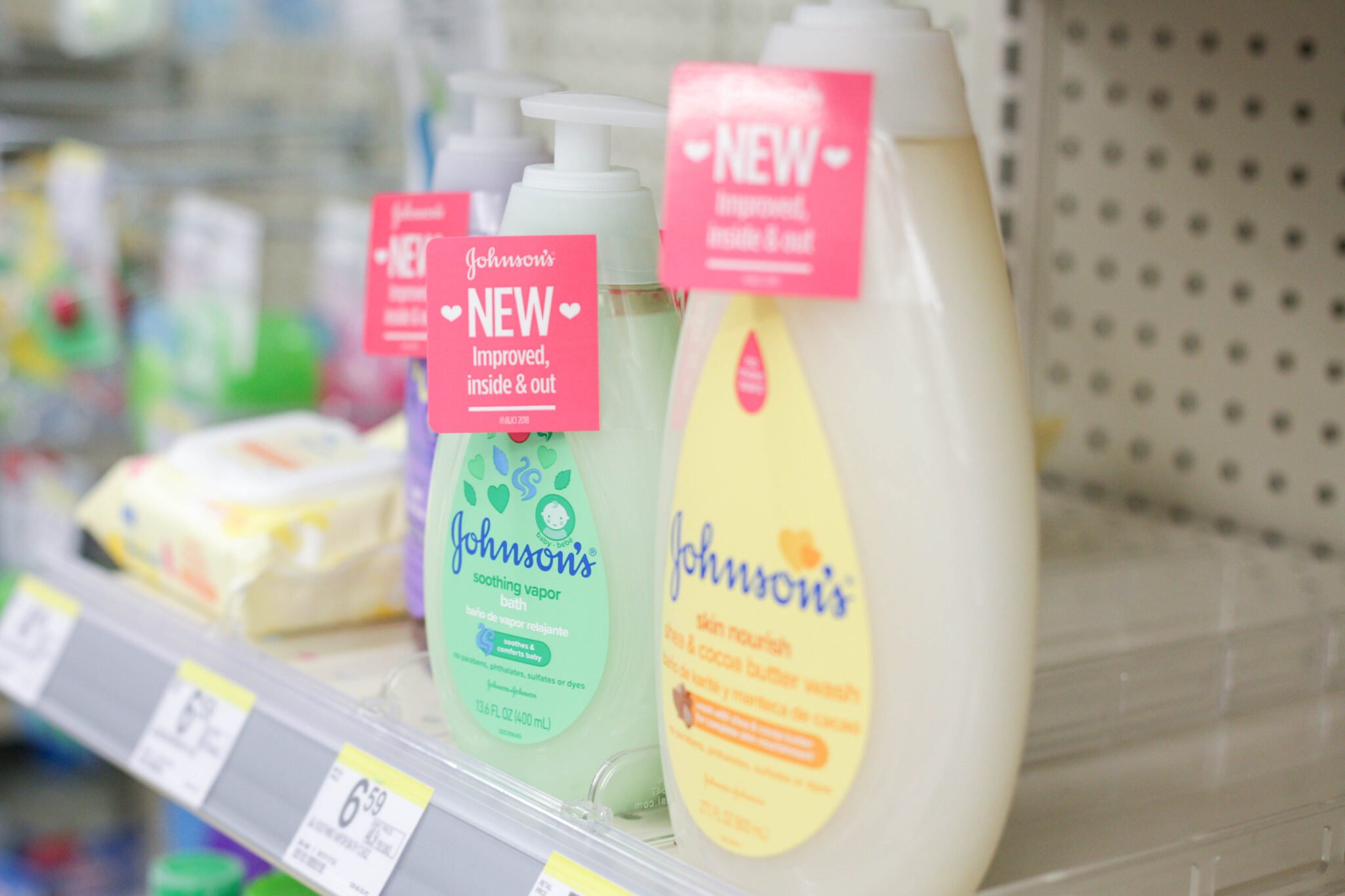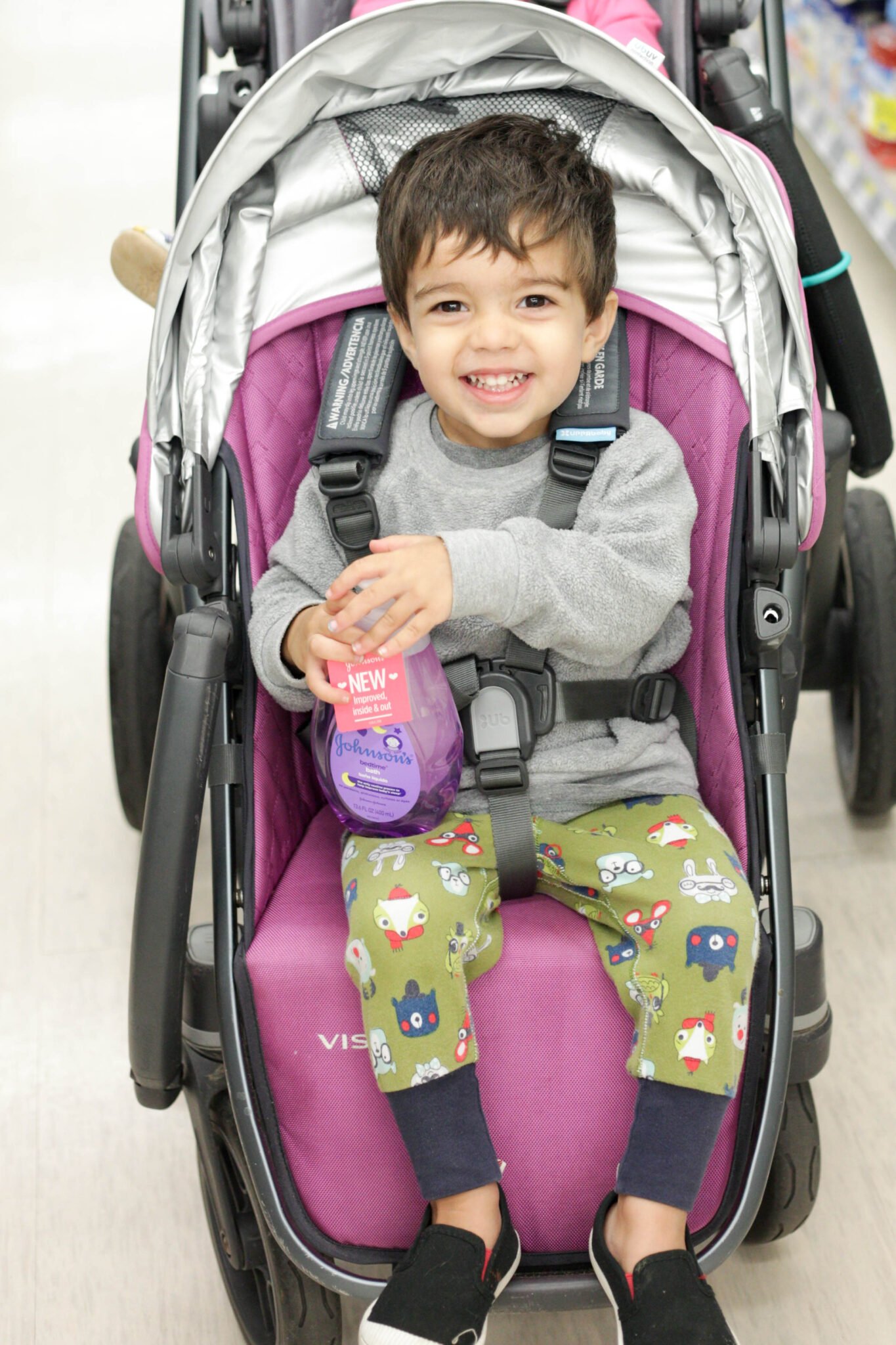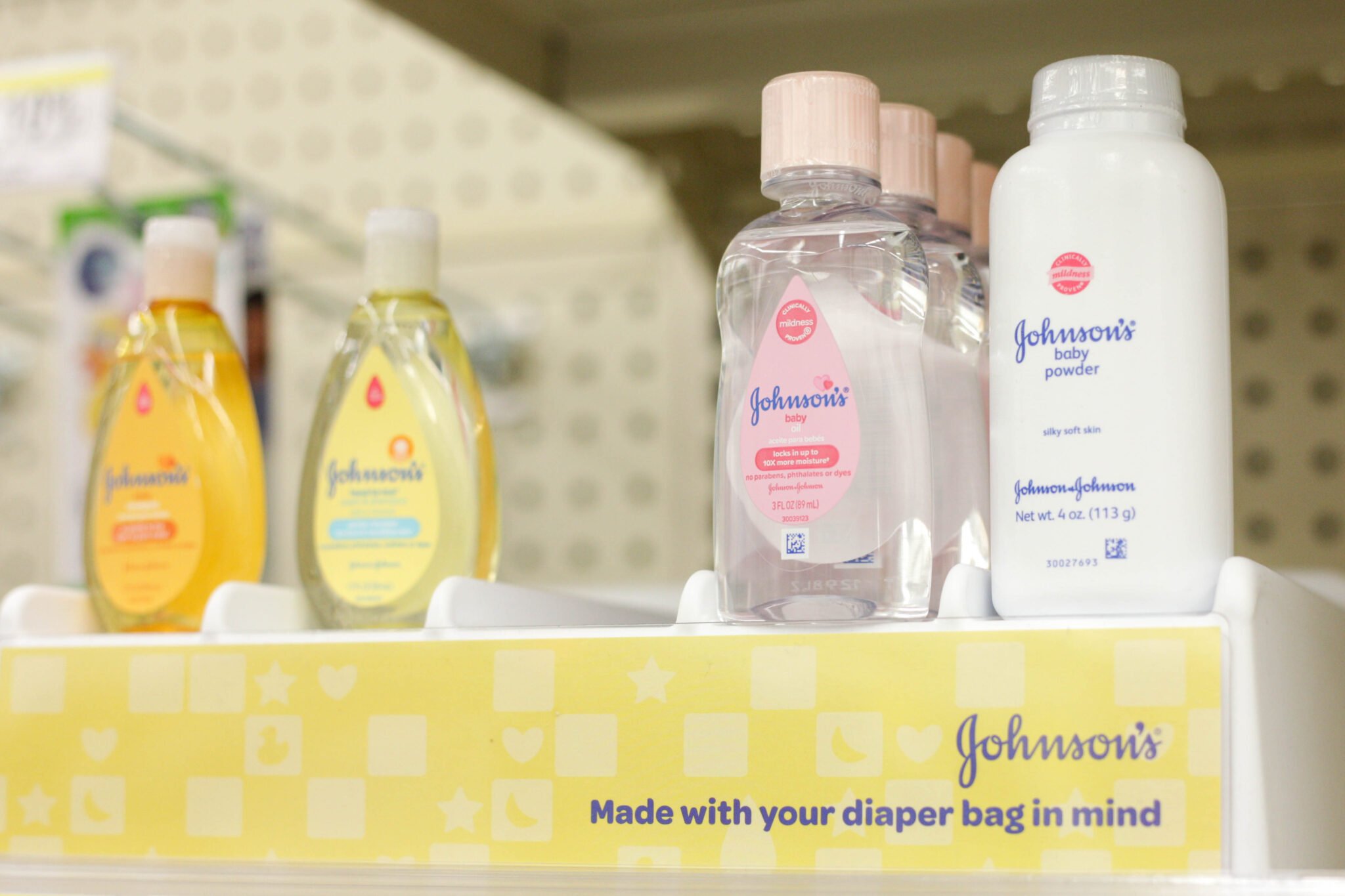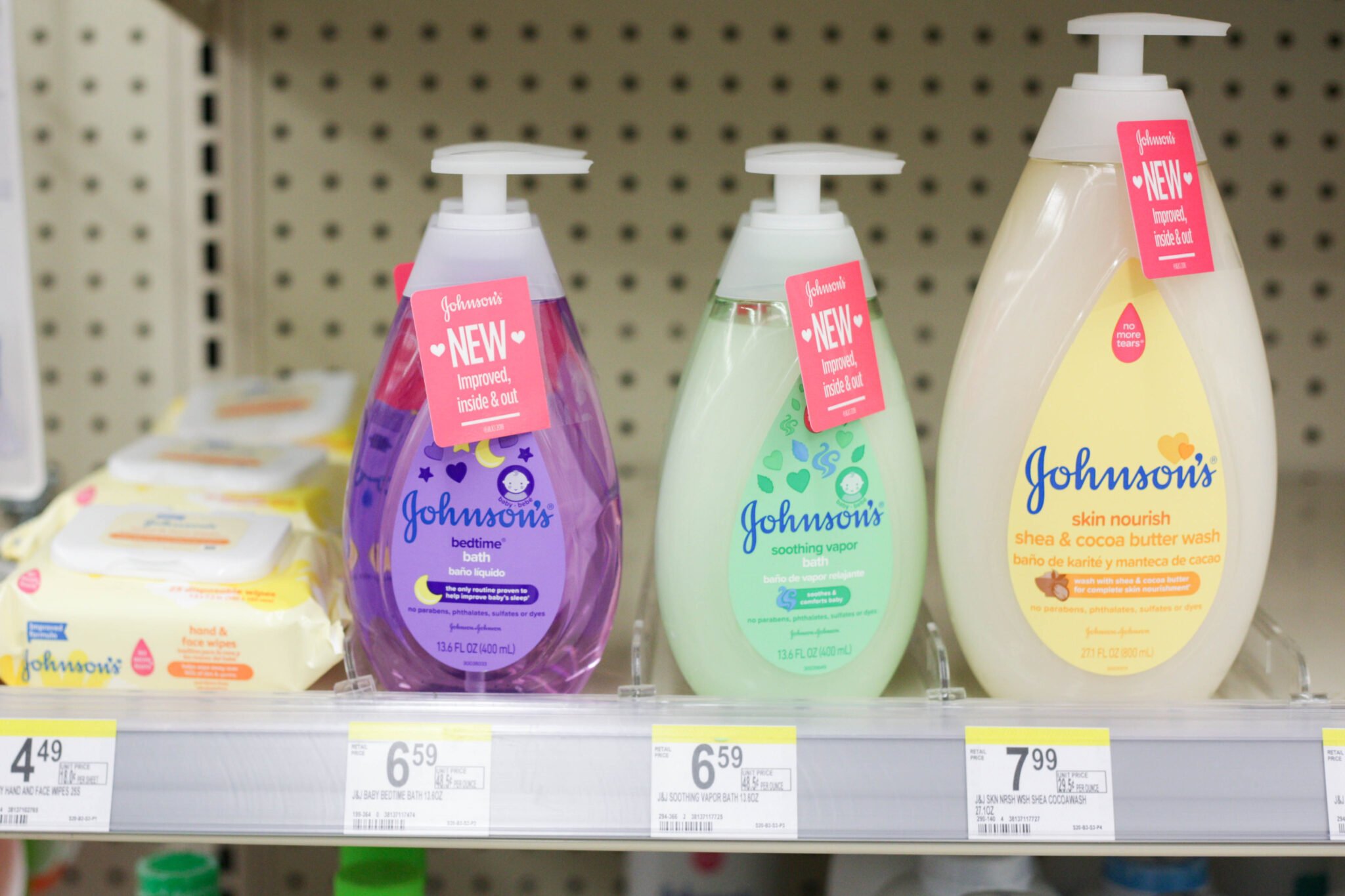 We bought our stuff and I opened up a pouch of prunes for Roy. (Yes, the kid loves straight pureed prunes. He's crazy.) I handed it over and the next thing I knew he squeezed the pouch and sprayed pureed prunes everywhere. How come kids can eat a pouch at home with zero issues but the second you're in public it's like they've never seen one before!?
Well the amazing woman who checked us out didn't bat an eye! She promptly handed me a some paper towels and made me feel better by saying, "Don't worry! We see worse than this every day!"
There are few things I love more than super nice cashiers or workers and we always get that at our local Walgreens! I love that Walgreen's carries JOHNSON'S® baby products so when I run out of something (like Bedtime Bath bubbles!) I can get the kids in the stroller and quickly walk up to the store to get what I need. JOHNSON'S® baby products are 100% gentle, and free of parabens, and phthalates – just what I want for my kids!
I was a solo parent that night so I knew it was definitely going to be a bath night so we could use JOHNSON'S® Bedtime Bath bubbles. Not to mention we had prunes to clean up off of Roy! 😉
We recently started bathing the kids together and they love it! Penelope splashes around like a crazy person while Roy tries to stay as dry as possible. It's pretty hilarious! I love seeing the kids already bonding together.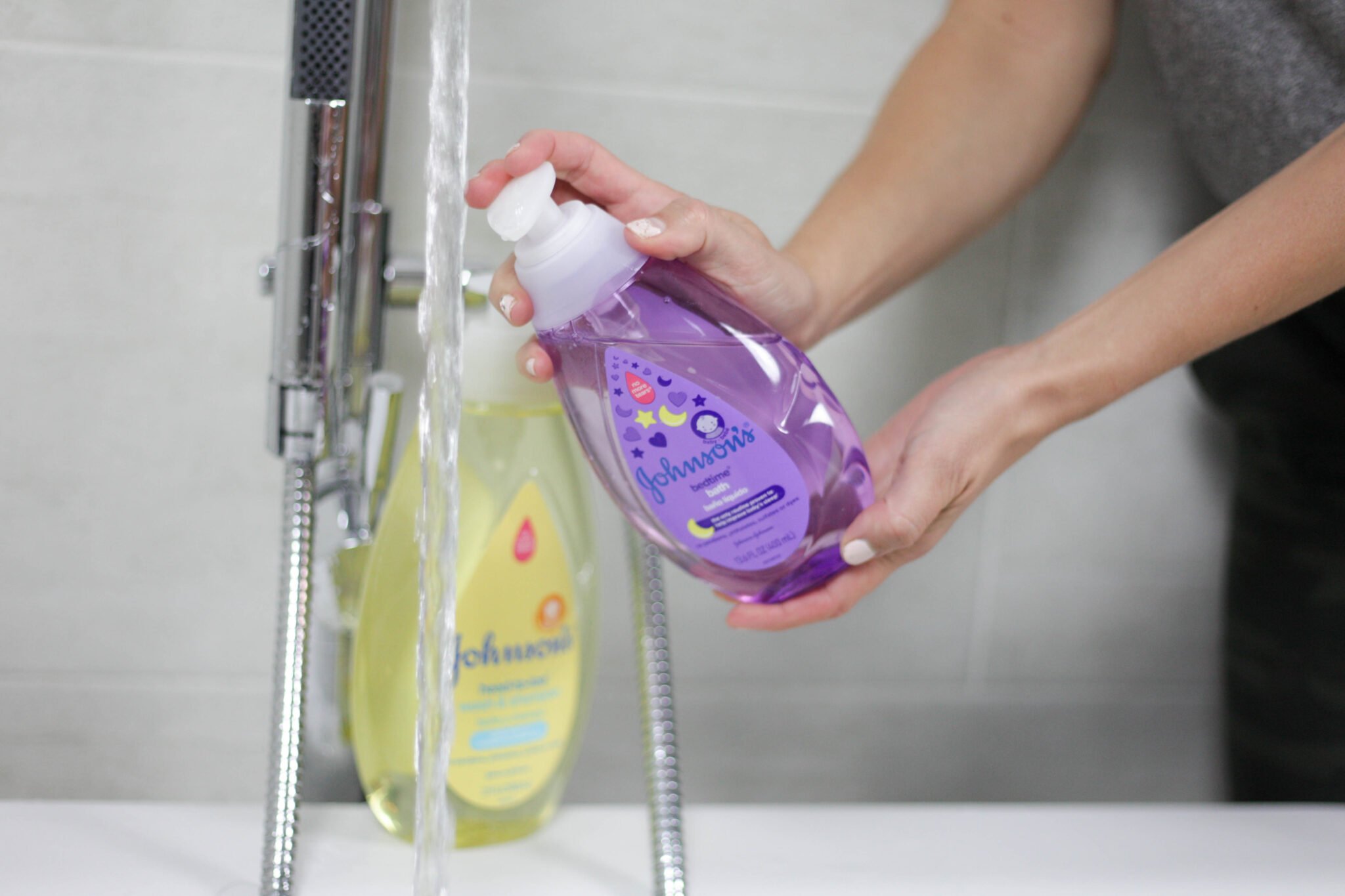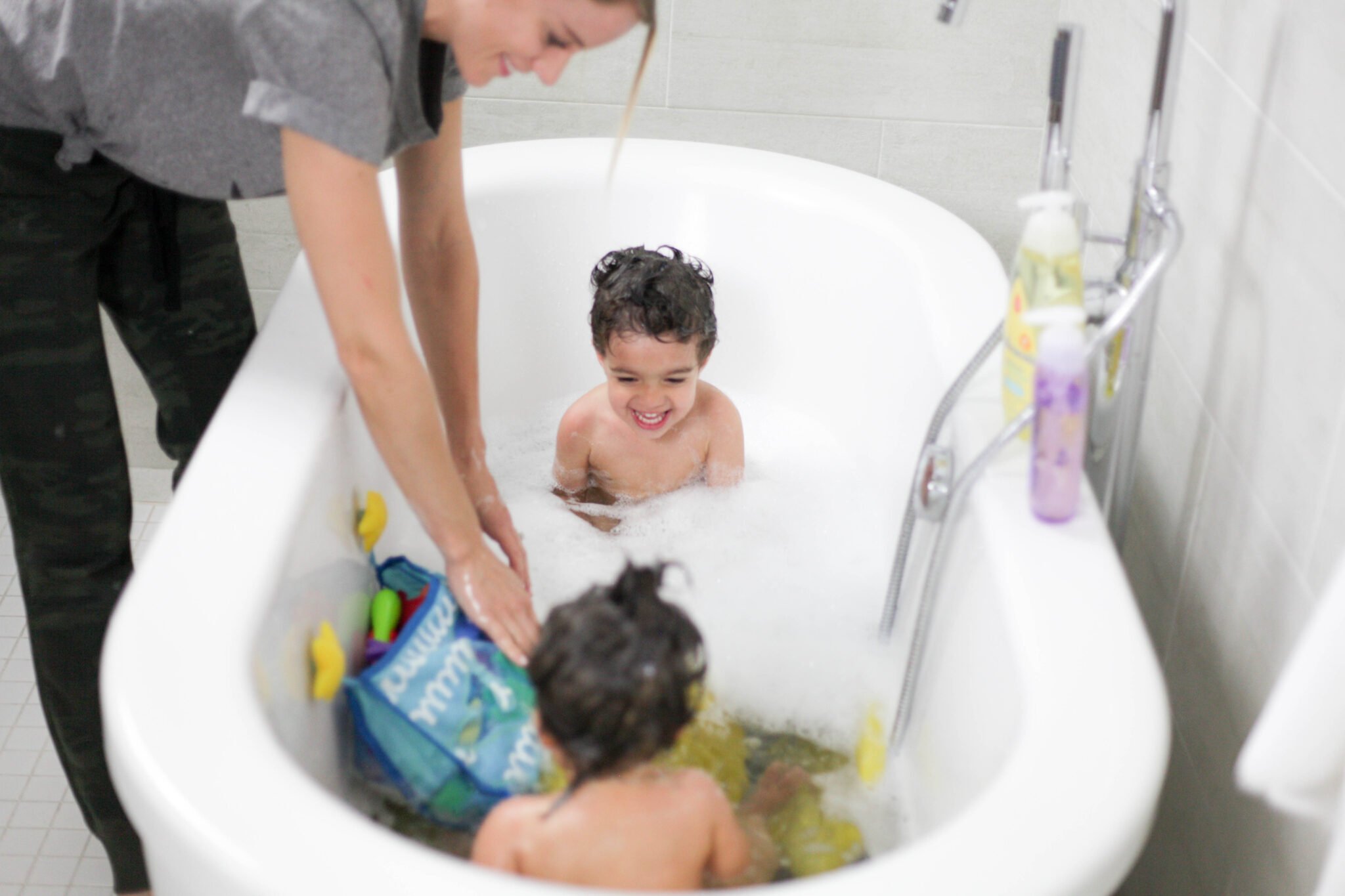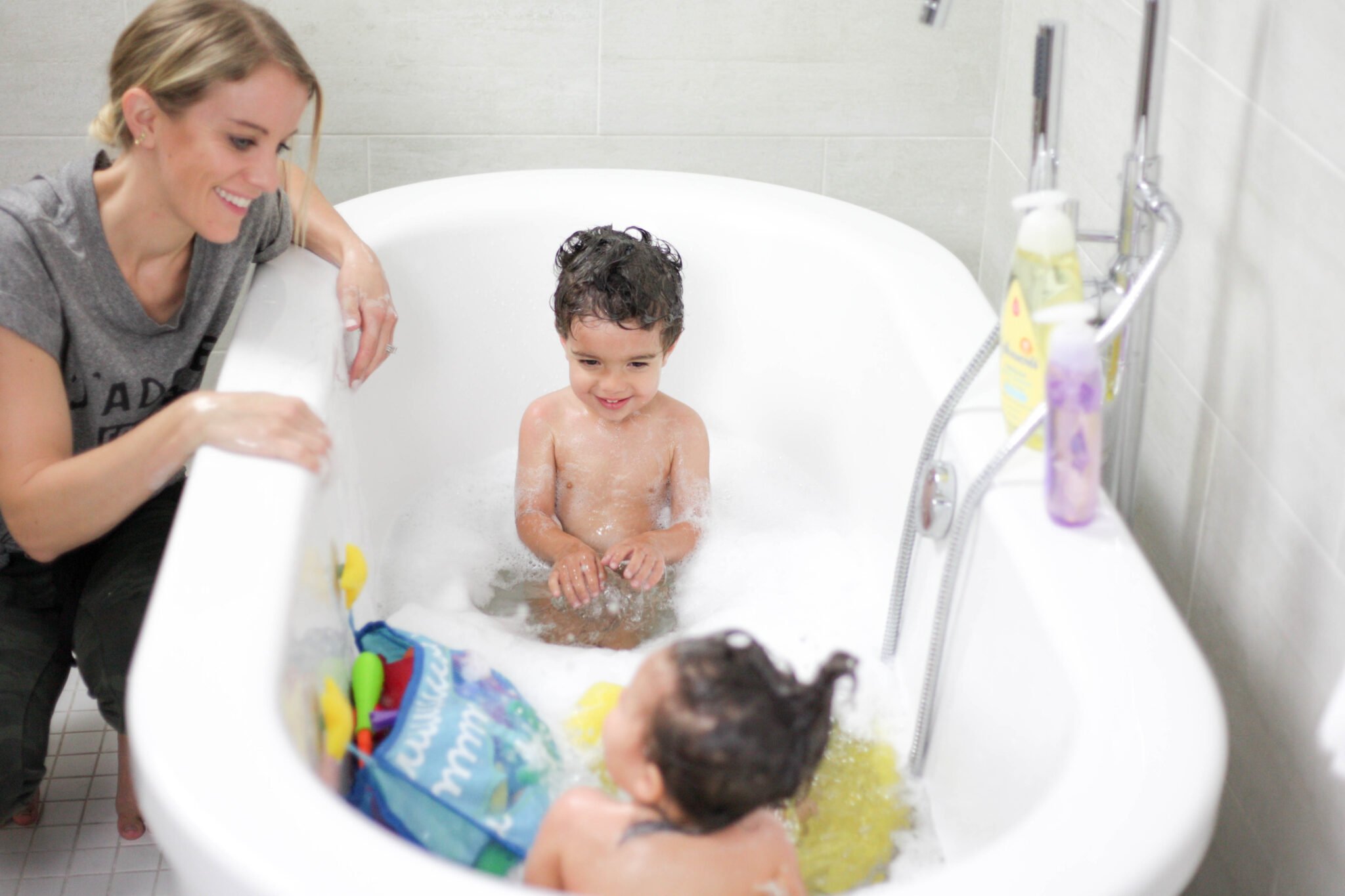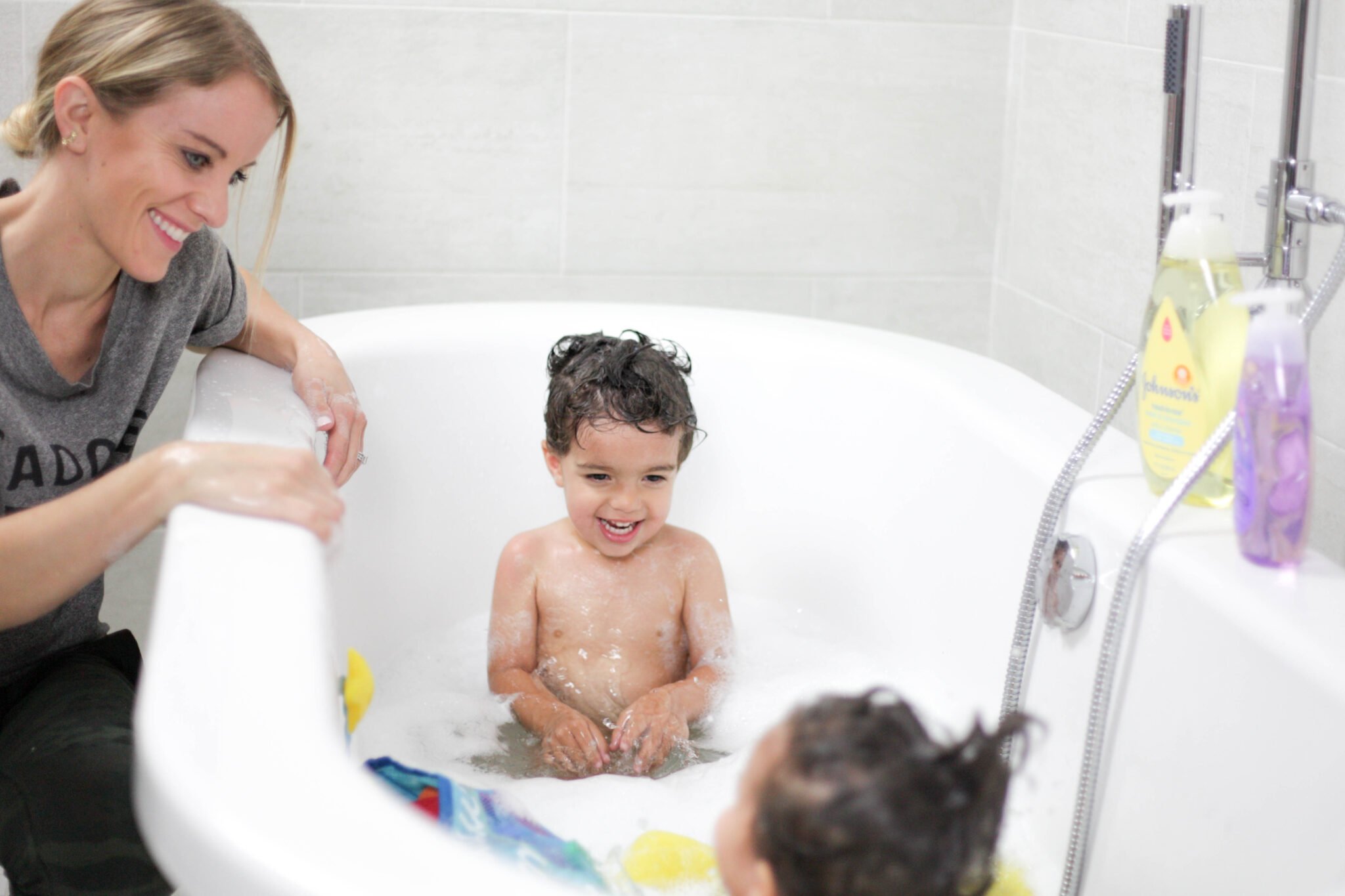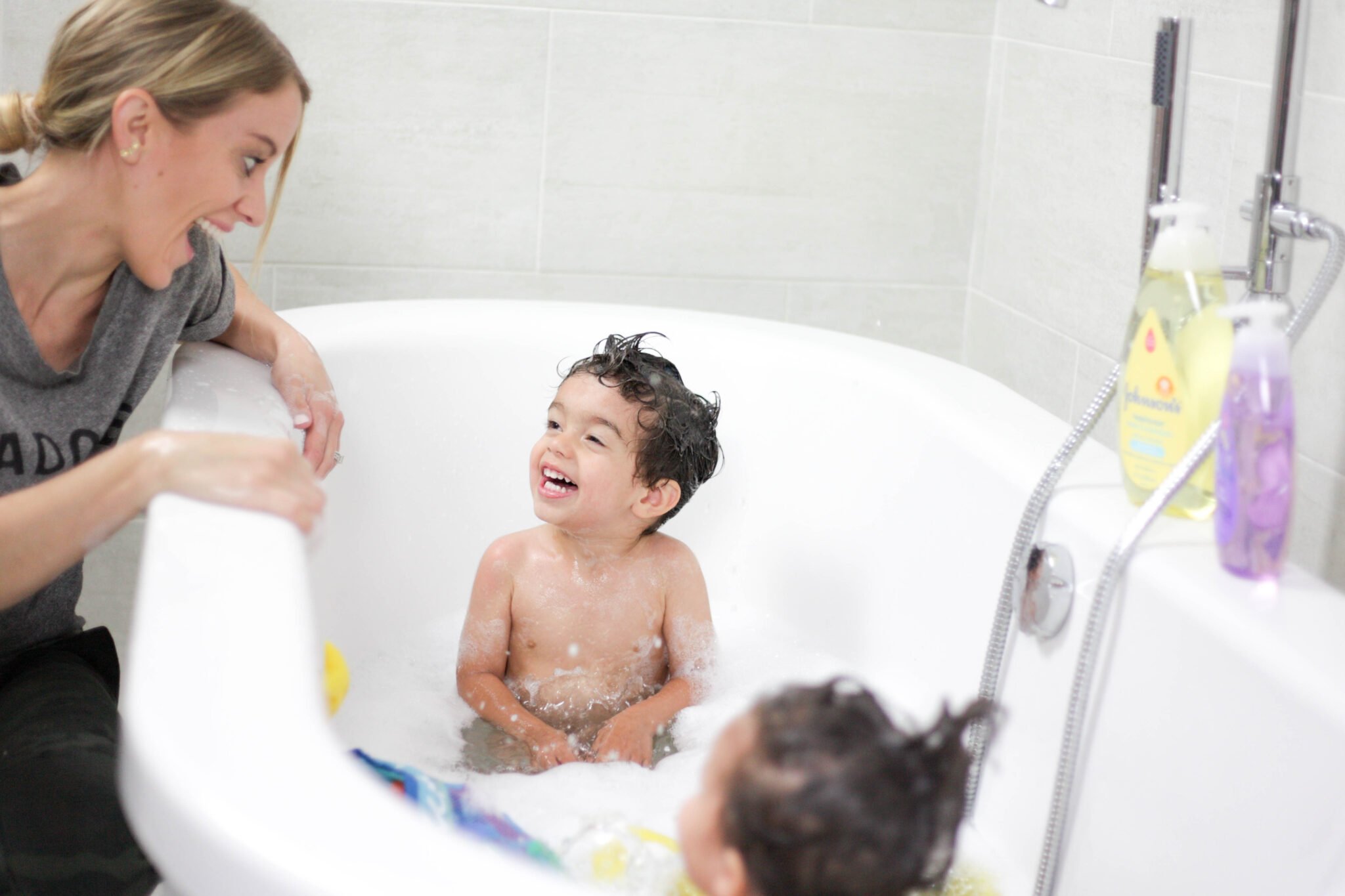 JOHNSON'S®  Bedtime Bath and Head-to-Toe Wash & Shampoo 
I love to use shampoo and wash in one to cut back on how many bottles are in our bathroom. We've been using JOHNSON'S® Head-to-Toe Wash & Shampoo and it works great! It's super easy to just use one product for the kids' hair and body and not have to mess around with different stuff.
JOHNSON'S® recently reformulated their products so there's fewer ingredients and over 90% naturally derived ingredients. It's true what they say – JOHNSON'S® is "The Brand You Trust, Now More Gentle Than Ever"!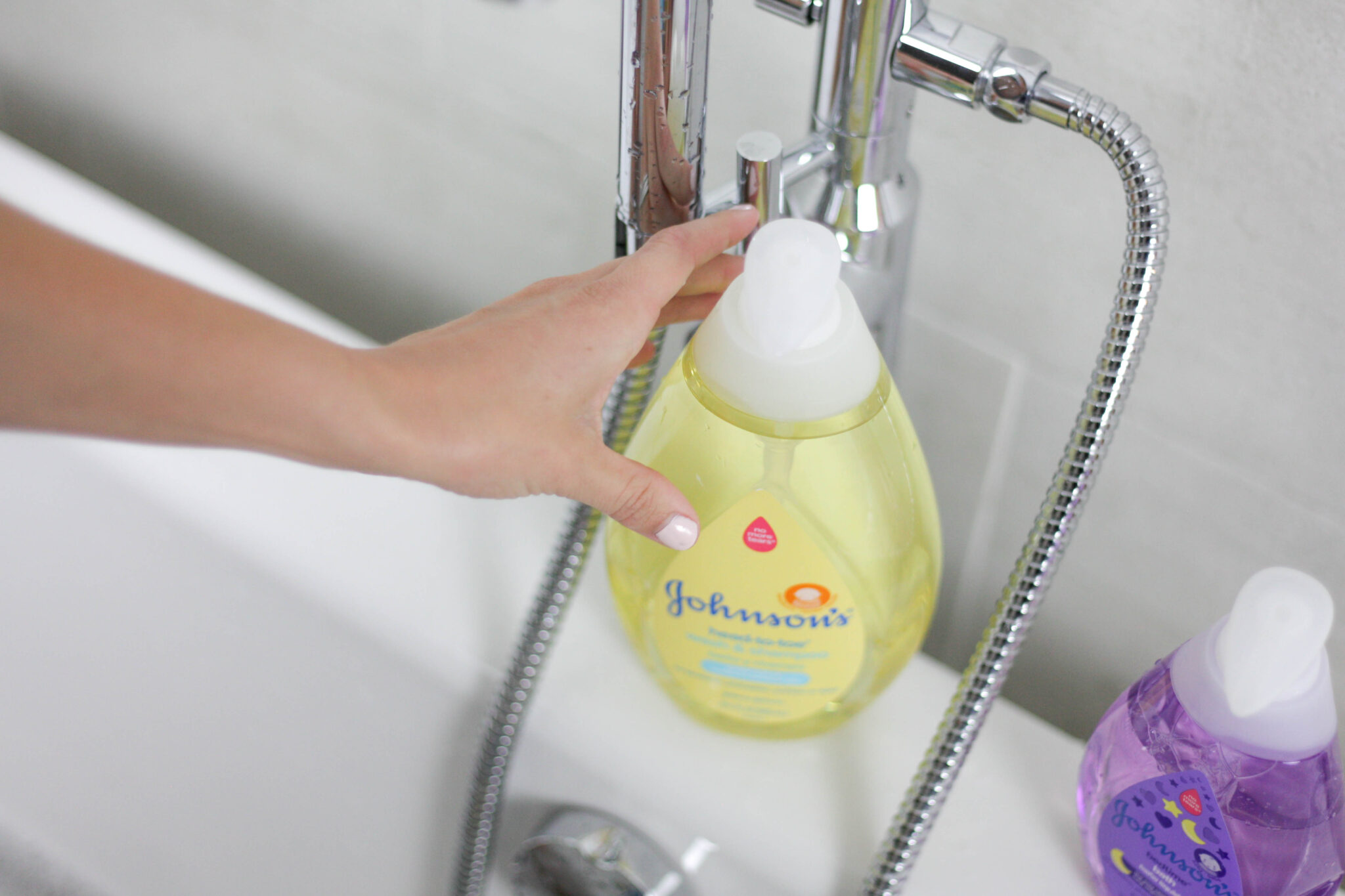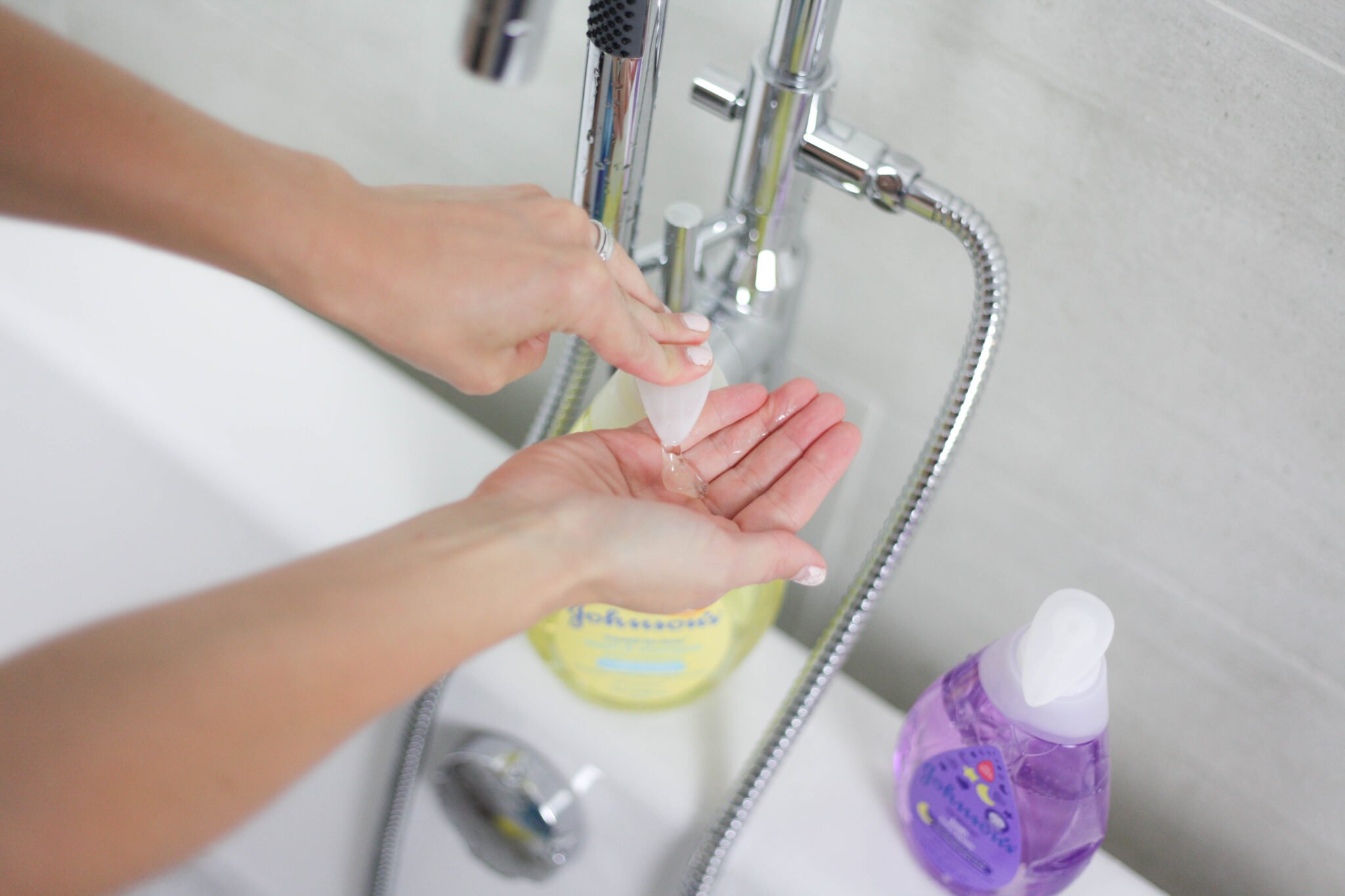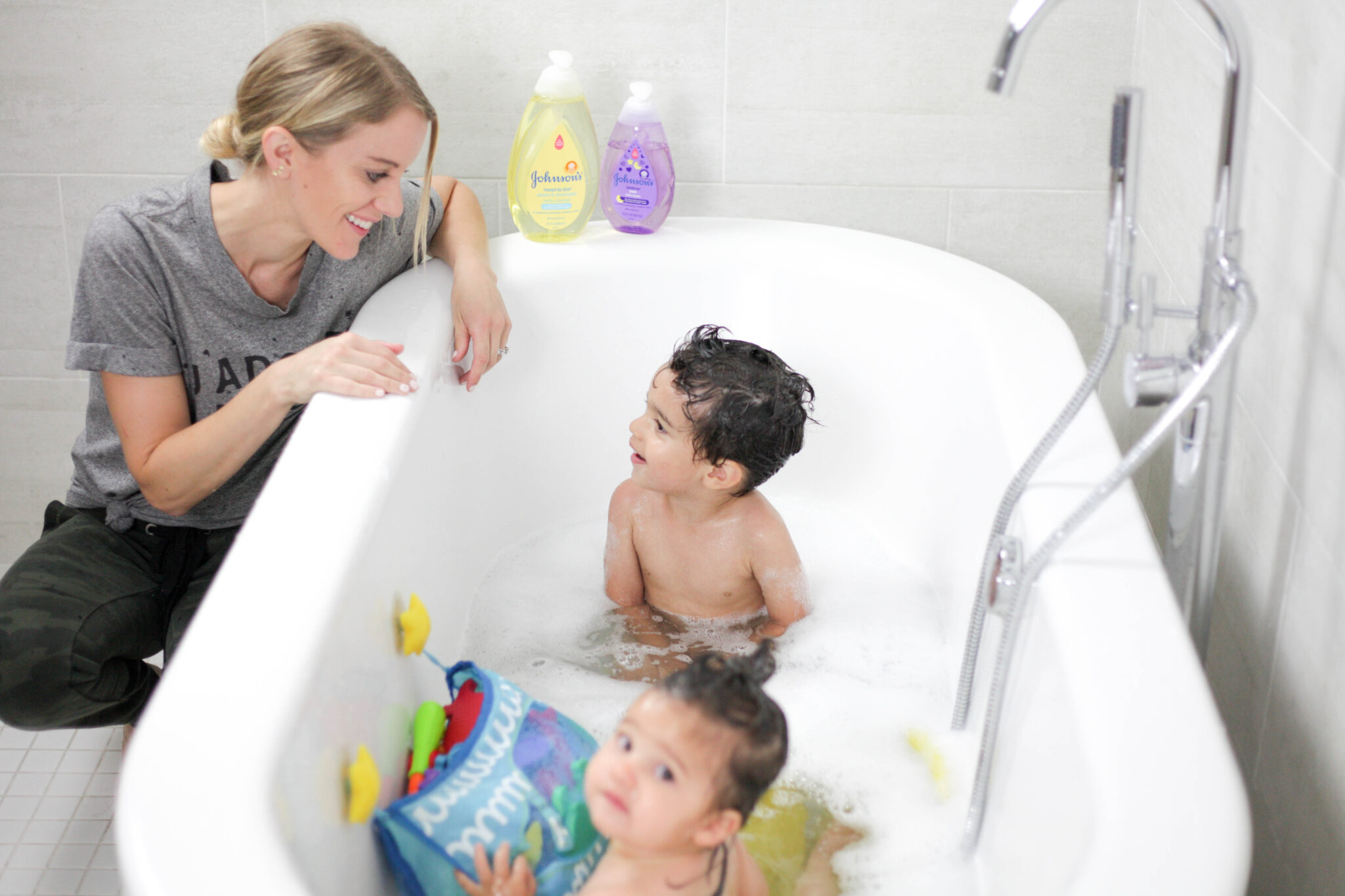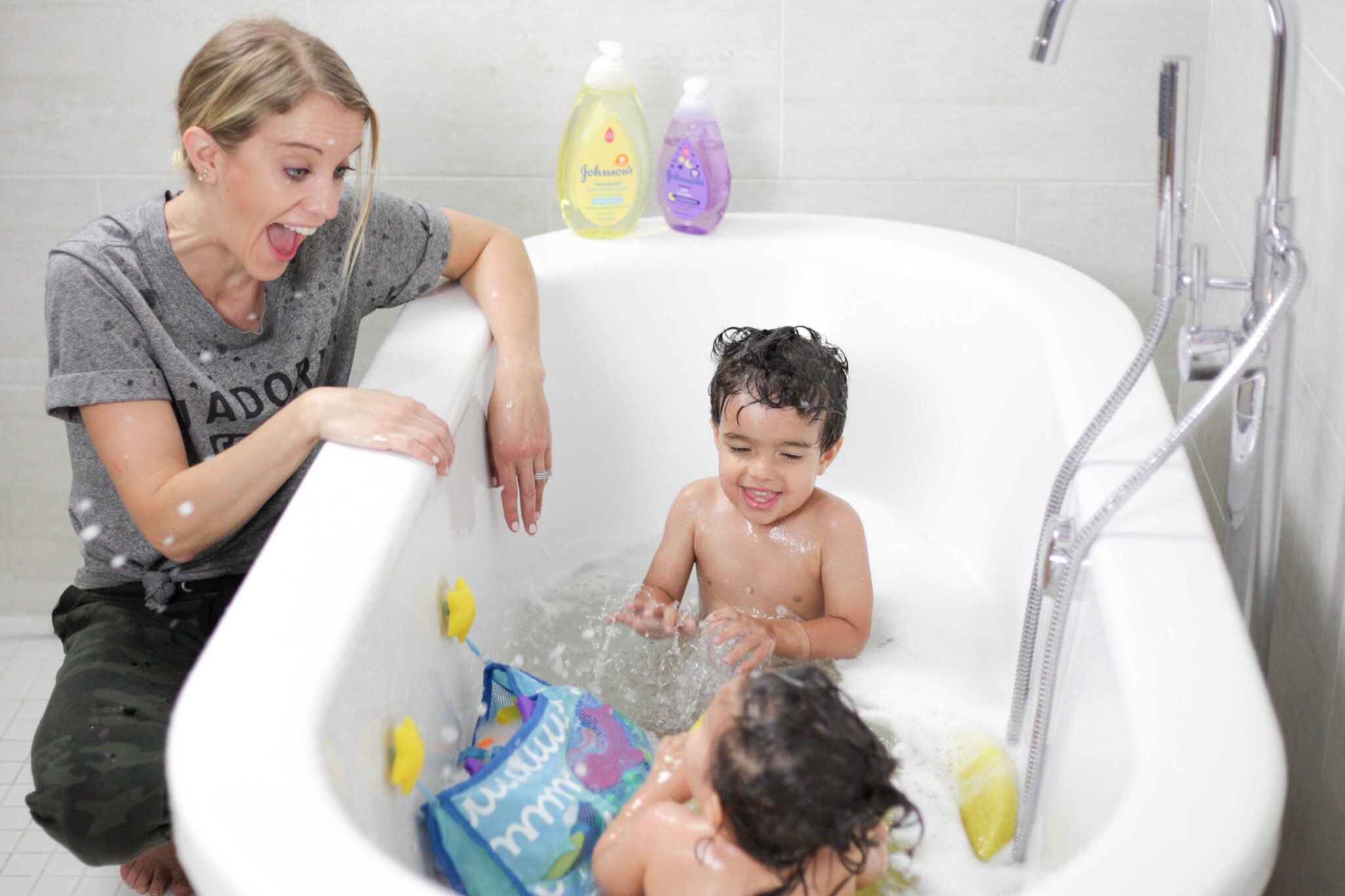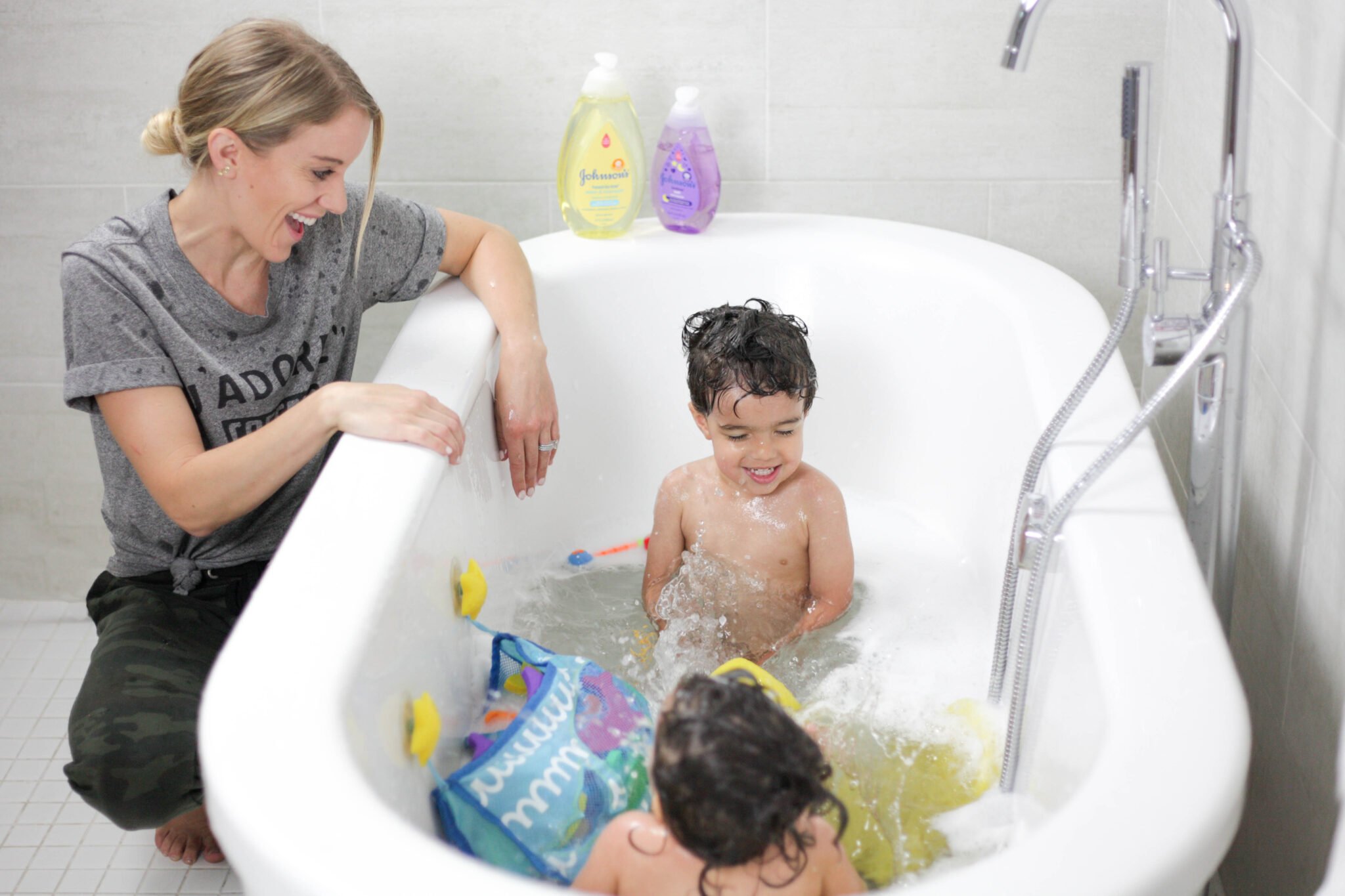 JOHNSON'S® Baby Lotion
We always end bath time with a lotion party. Roy is obsessed with "low-li" as he calls it and is learning how to put it on himself! It's fun to see him learning new skills with each day.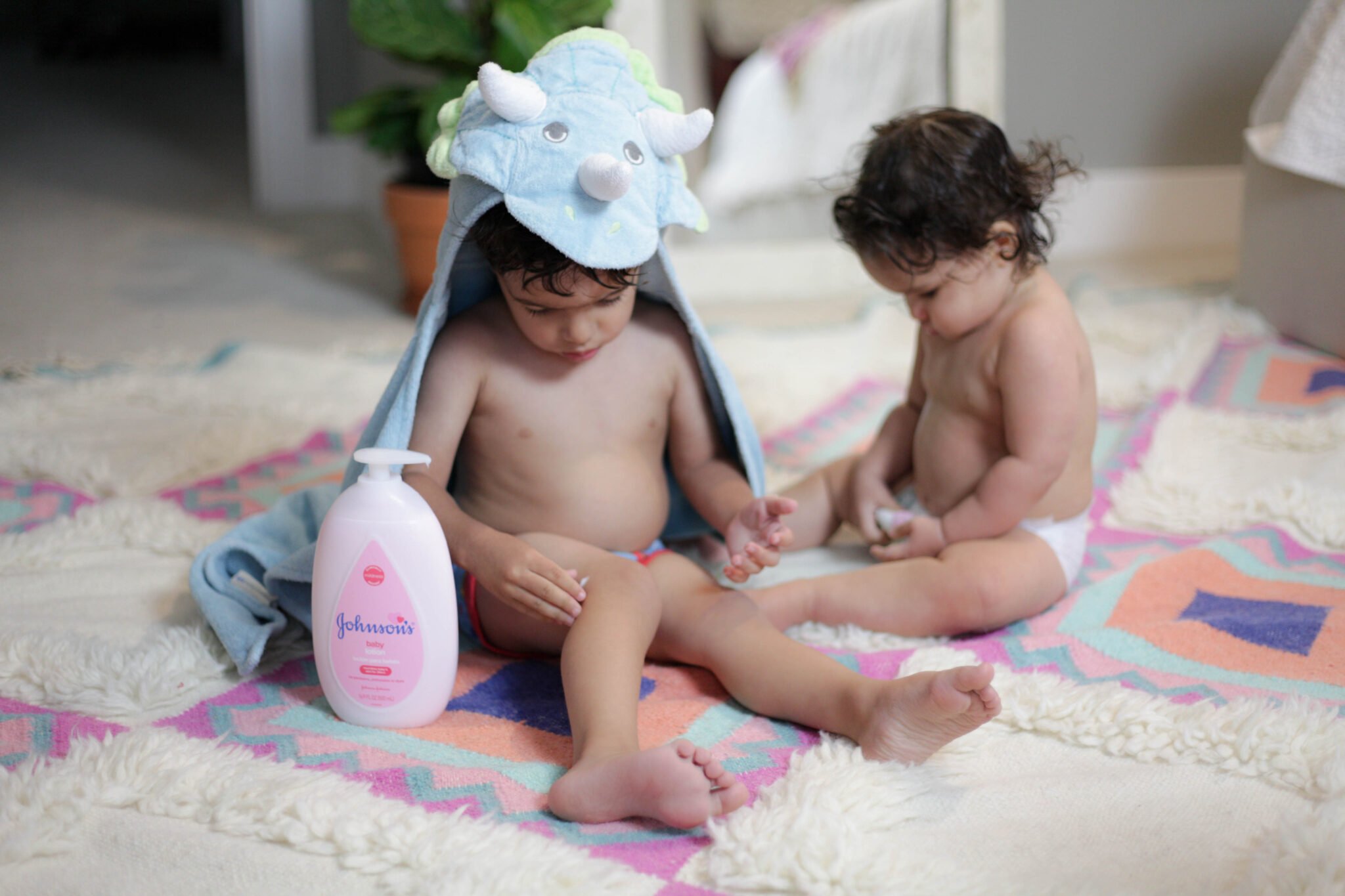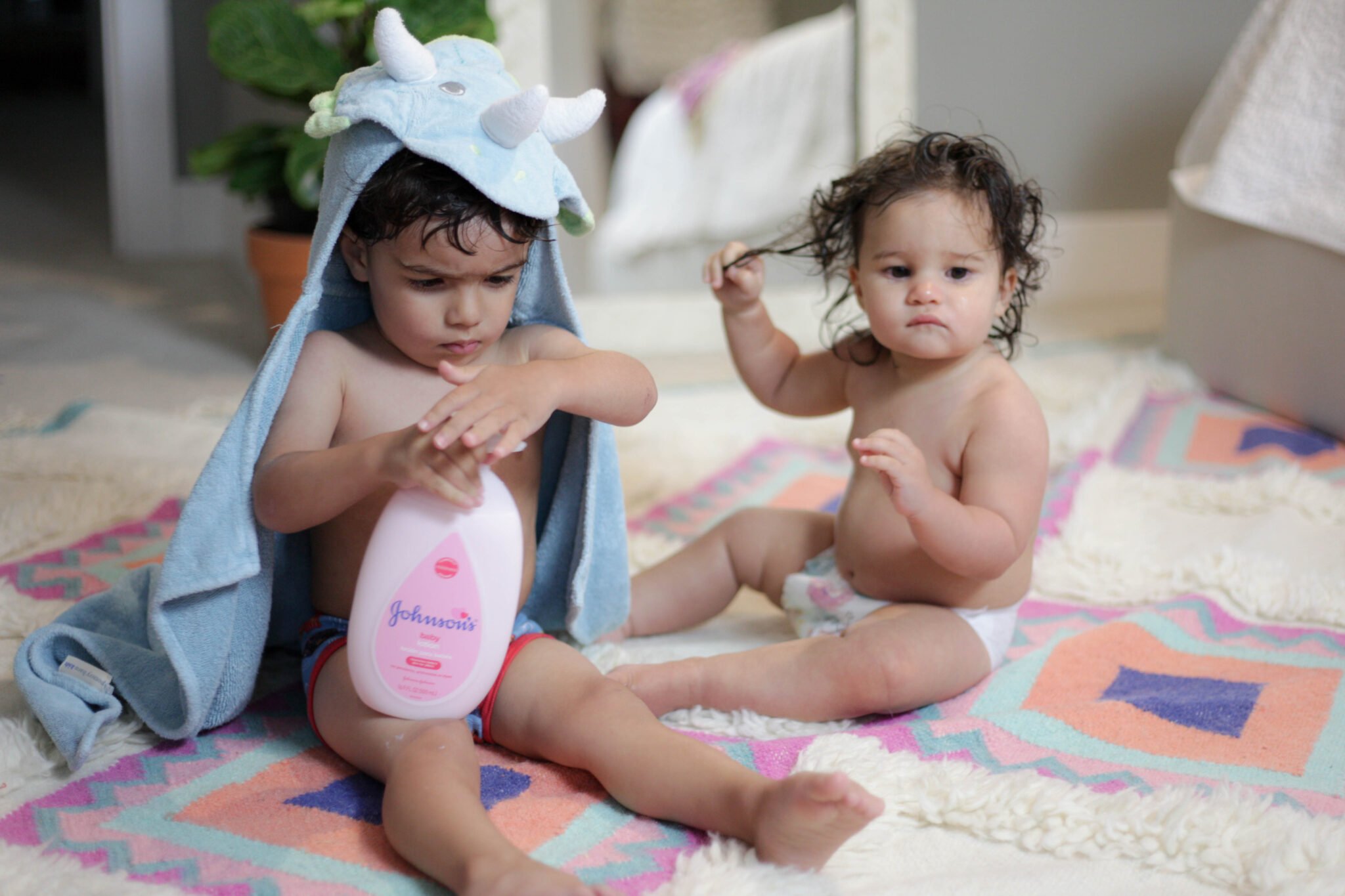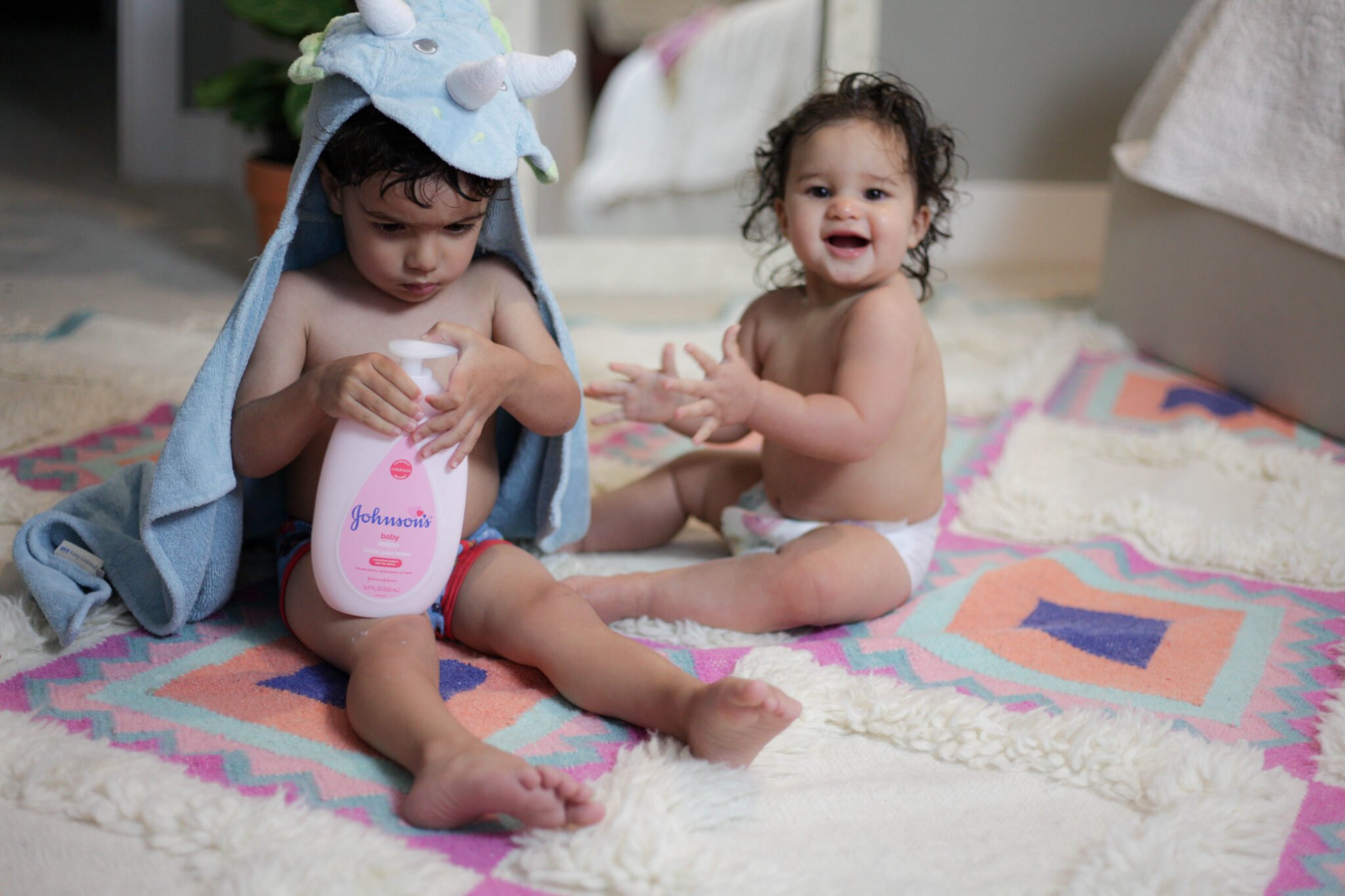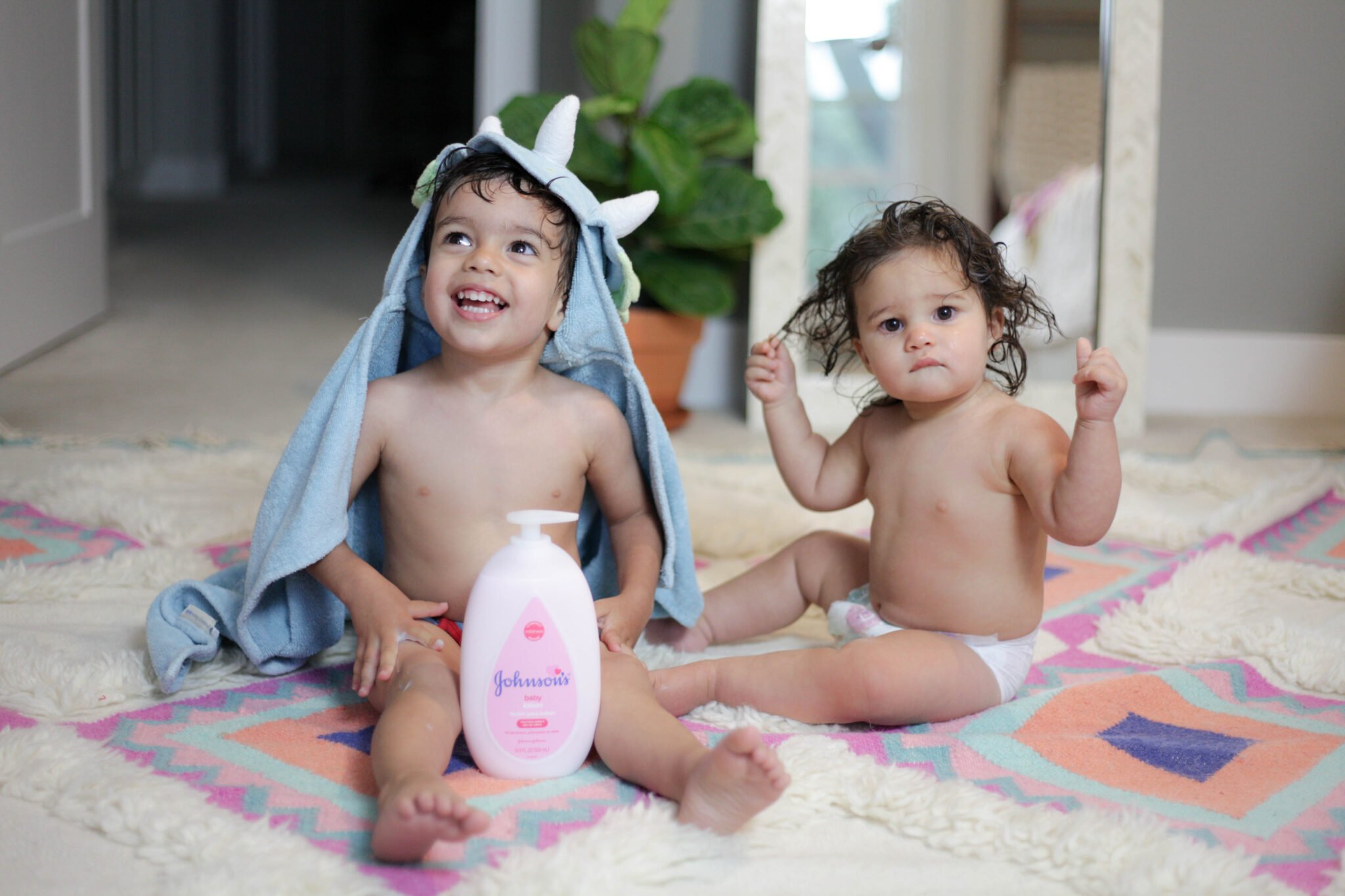 And now until 9/22, you can save $1 on any 1 JOHNSON'S® lotion, wash, or hair care item. Simply click here for a digital, paperless coupon!
The next time you run out of something don't fret! Head up to your local Walgreen's and pick up whatever you need. 🙂
Thanks so much for reading and thanks JOHNSON'S® for sponsoring this post!
With love,
Jen