If you're anything like me, you're not a big fan of carving pumpkins. While my husband spends hours following YouTube tutorials on carving pumpkins, I do simple Jack O Lantern styles with no carving!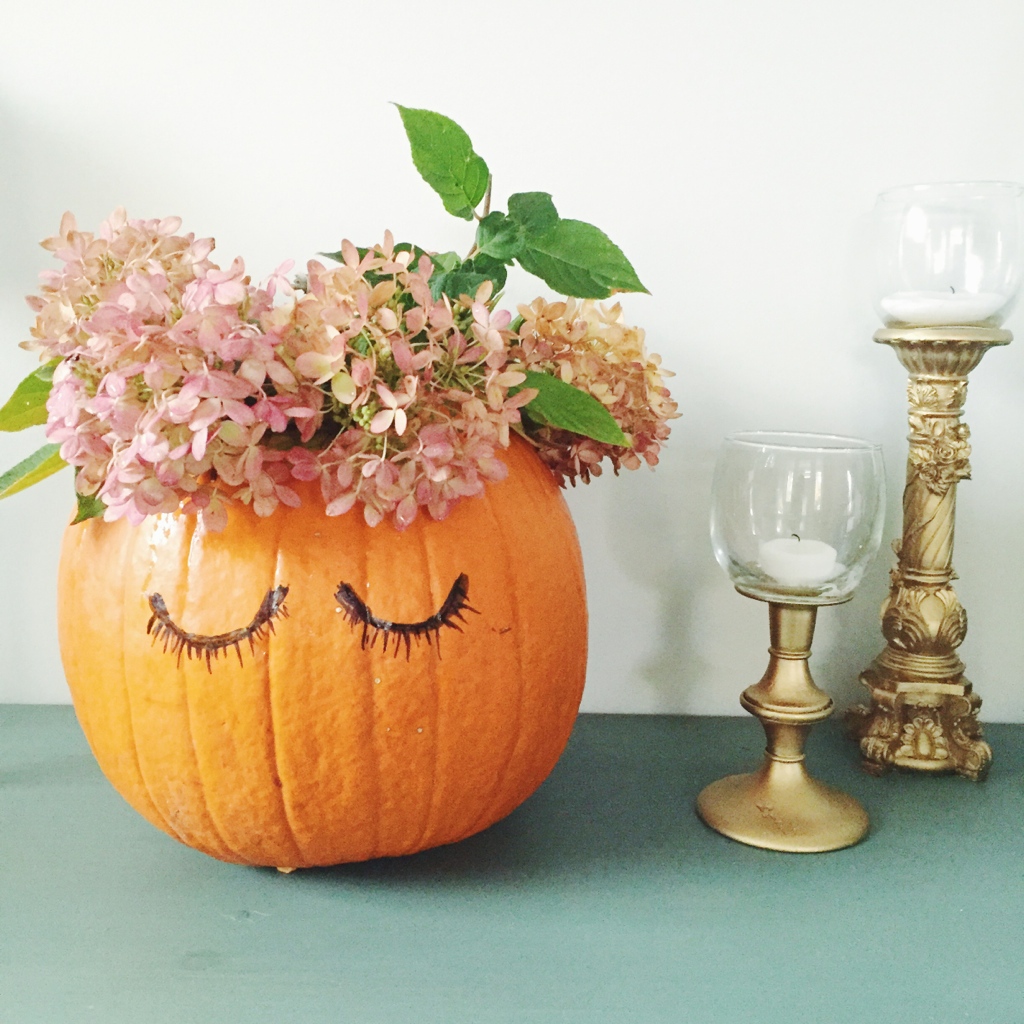 I used to carve pumpkins every year but always hate it. We also deal with squirrels who eat up our carved pumpkins which makes all that work go to waste!
Side note: if you deal with squirrels eating your jack o lanterns like us, spray them with cooking oil and sprinkle red pepper flakes on them. The squirrels can't handle the spice and will stay away!
This year I decided to skip out on carving and simply decorate my pumpkin. I love flower crowns and we have a ton of hydrangea bushes in our backyard so I thought using those would be perfect!
DIY Simple Jack O Lantern
For this simple Jack O Lantern, all you need is a permanent marker and some fake or fresh flowers!
How to Make a Girly Jack O Lantern
First up, simply draw on your eyes with your marker. Make them big and Disney princess-like. 😉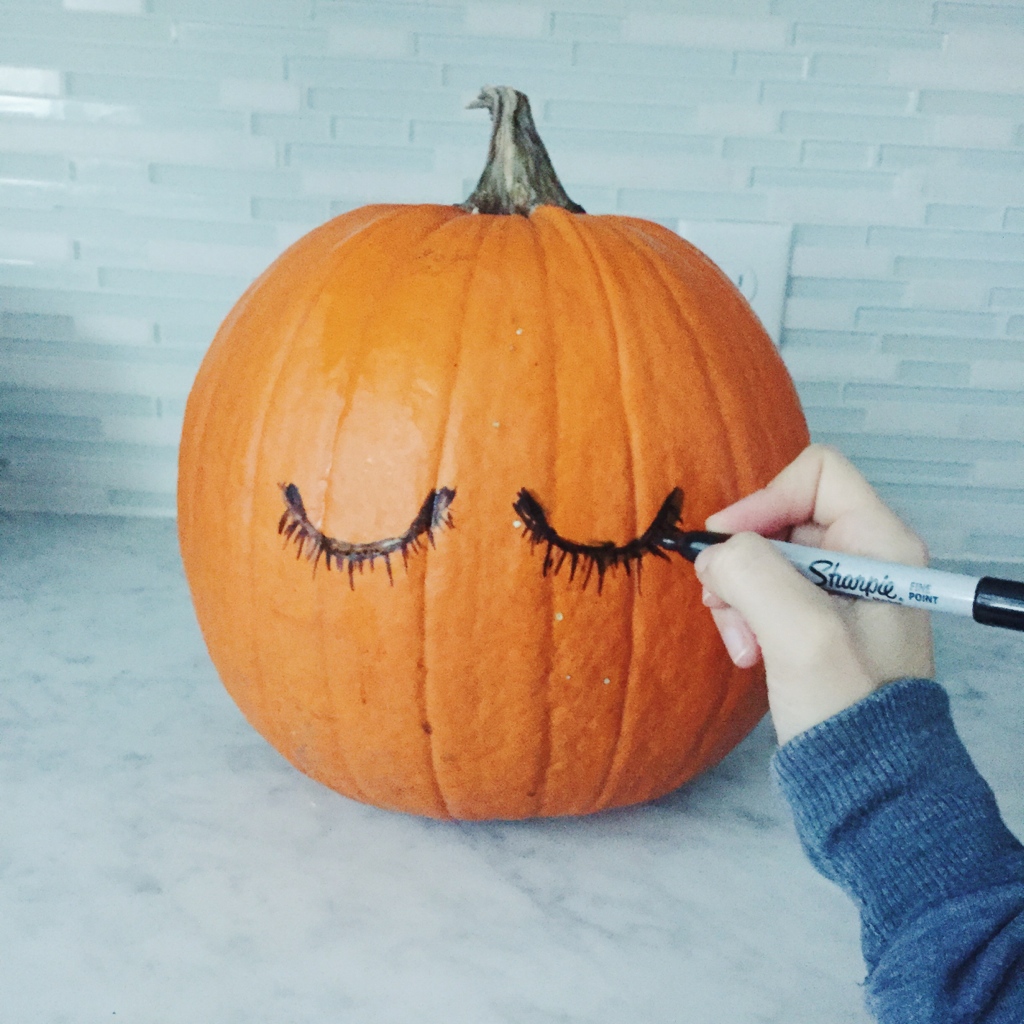 Then, create a flower crown! I went outside and cut some fresh flowers from one of our bushes and simply used scotch tape to create a circle using 2 flowers.
I have a full flower crown tutorial for you to follow if you want to make one for you and your pumpkin!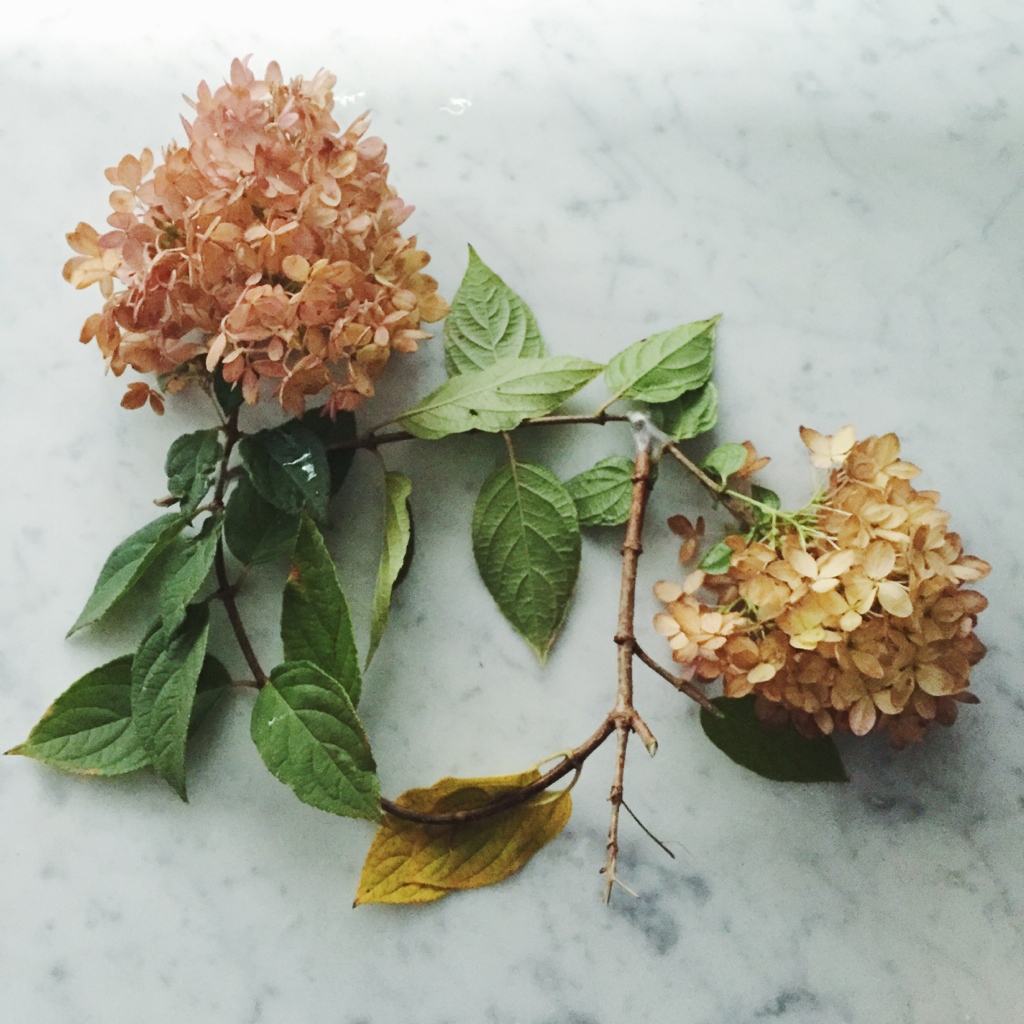 From there, set the crown on top of the pumpkin and fill in the gaps! Use a ton of flowers if you want a full crown or fewer flowers if you want more green showing.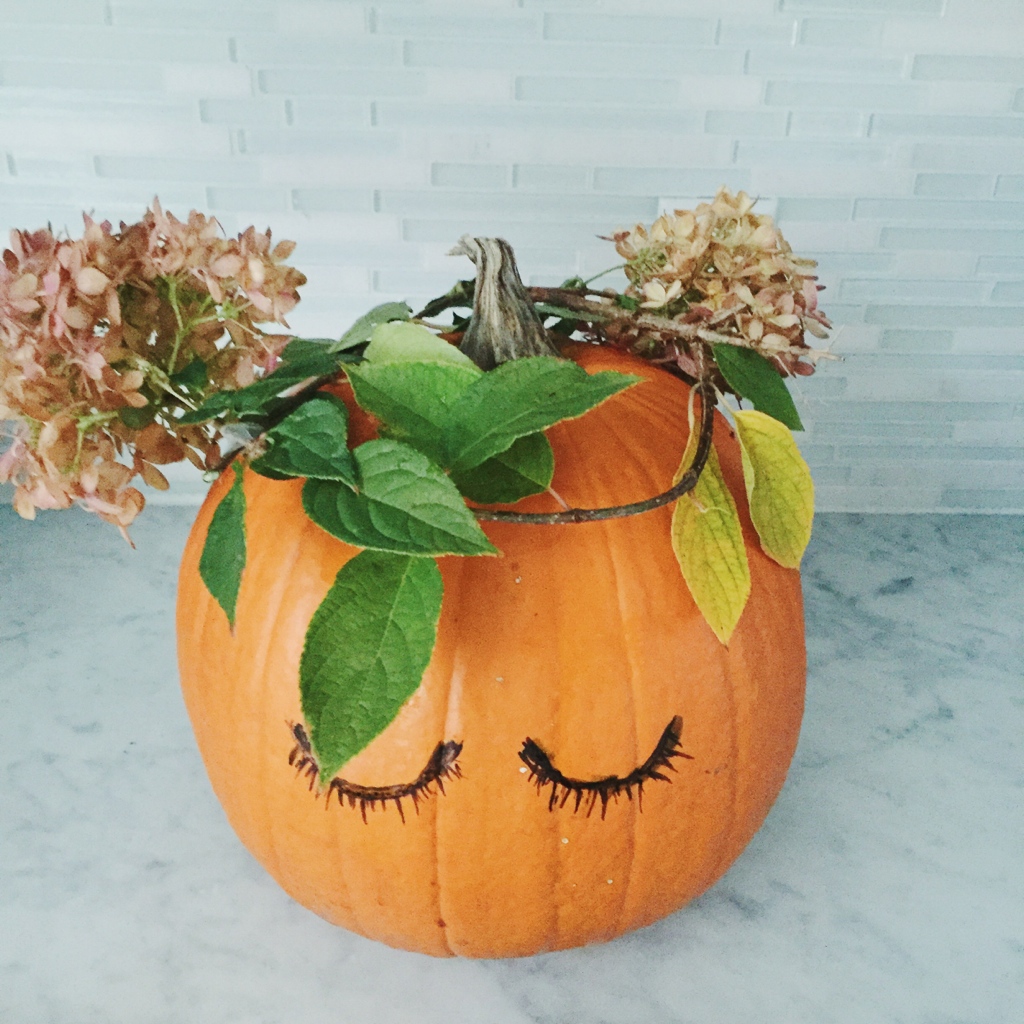 And there you have it! A simple, yet beautiful Jack-O-Latern.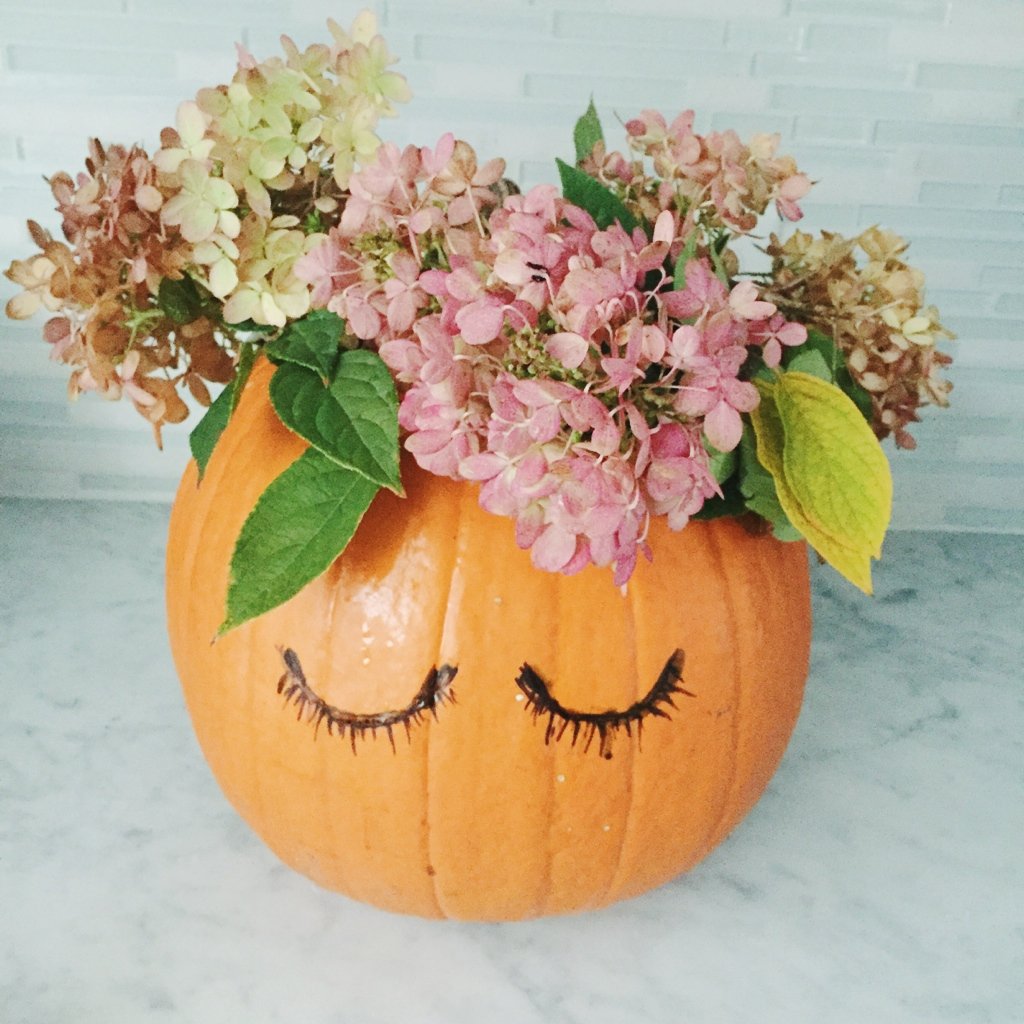 Happy Halloween!