If you're anything like me, you're not a big fan of carving pumpkins. While my husband spends hours following YouTube tutorials on carving pumpkins, I do something a bit different!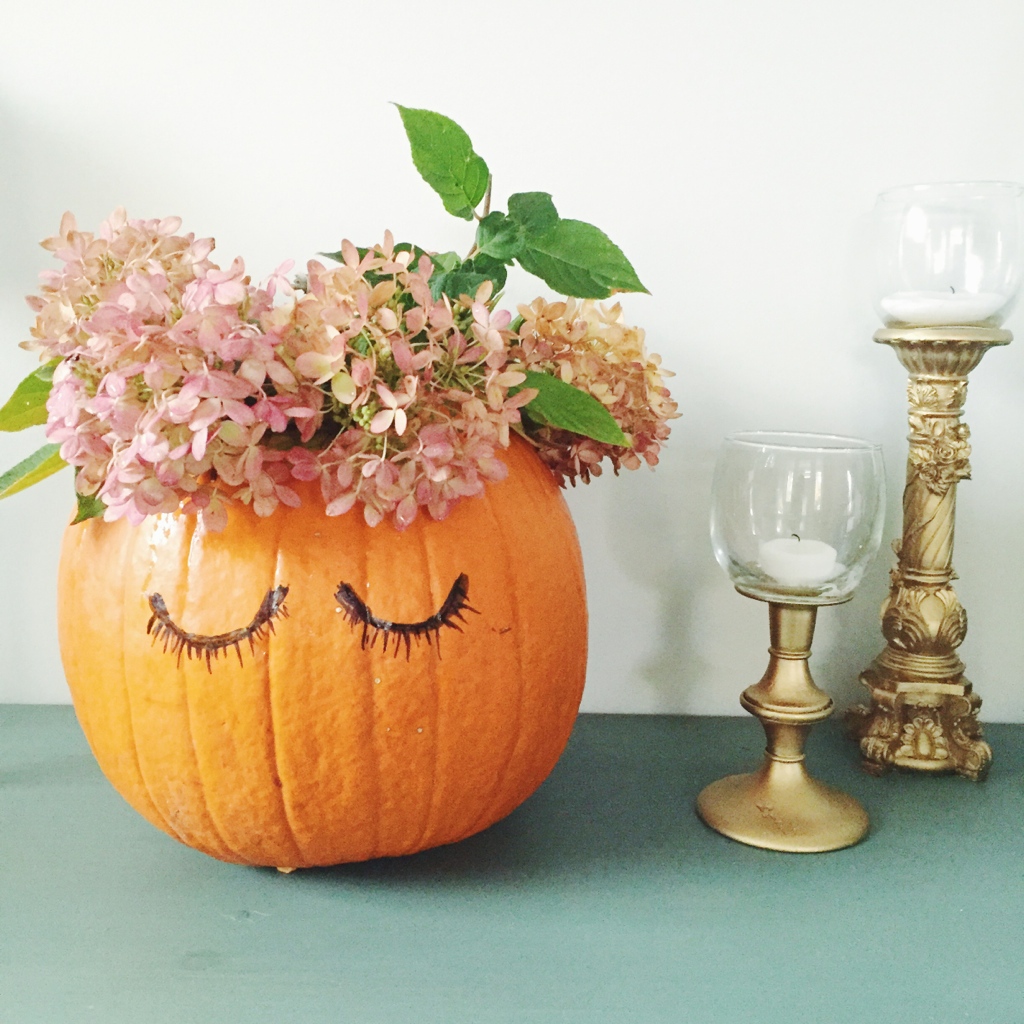 For this simple Jack-O-Lantern, all you need is a permanent marker and some fake or fresh flowers!
First up, simply draw on your eyes with your marker. Make them big and Disney princess-like. 😉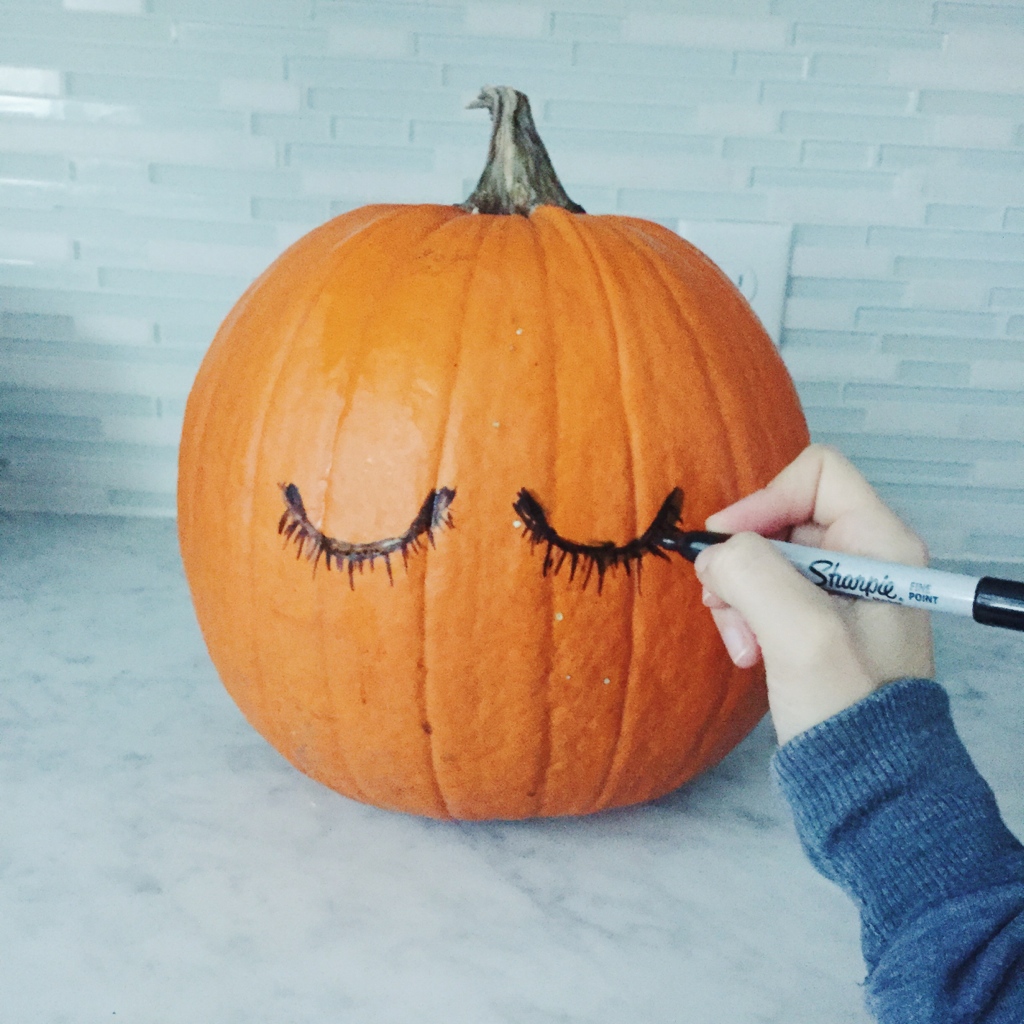 Then, create a flower crown! I went outside and cut some fresh flowers from one of our bushes and simply used scotch tape to create a circle using 2 flowers.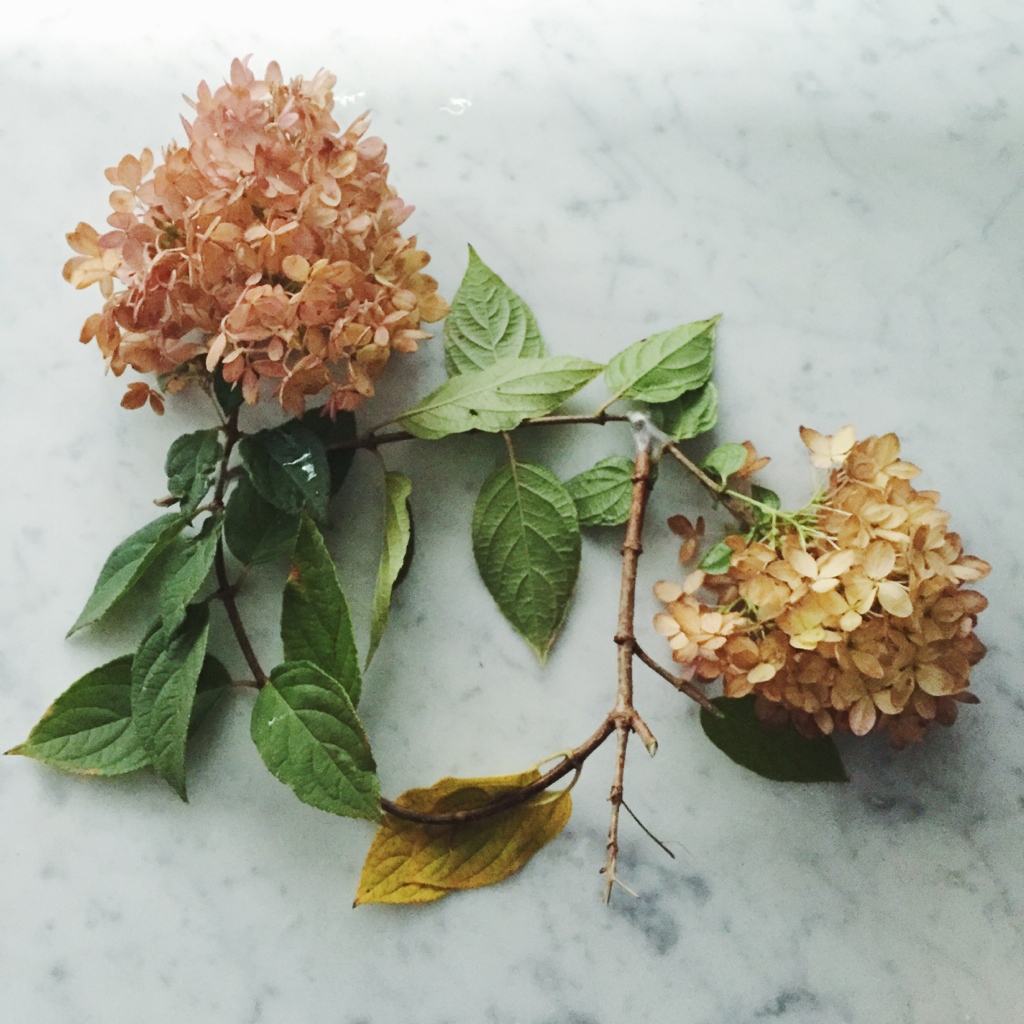 From there, set the crown on top of the pumpkin and fill in the gaps! Use a ton of flowers if you want a full crown or fewer flowers if you want more green showing.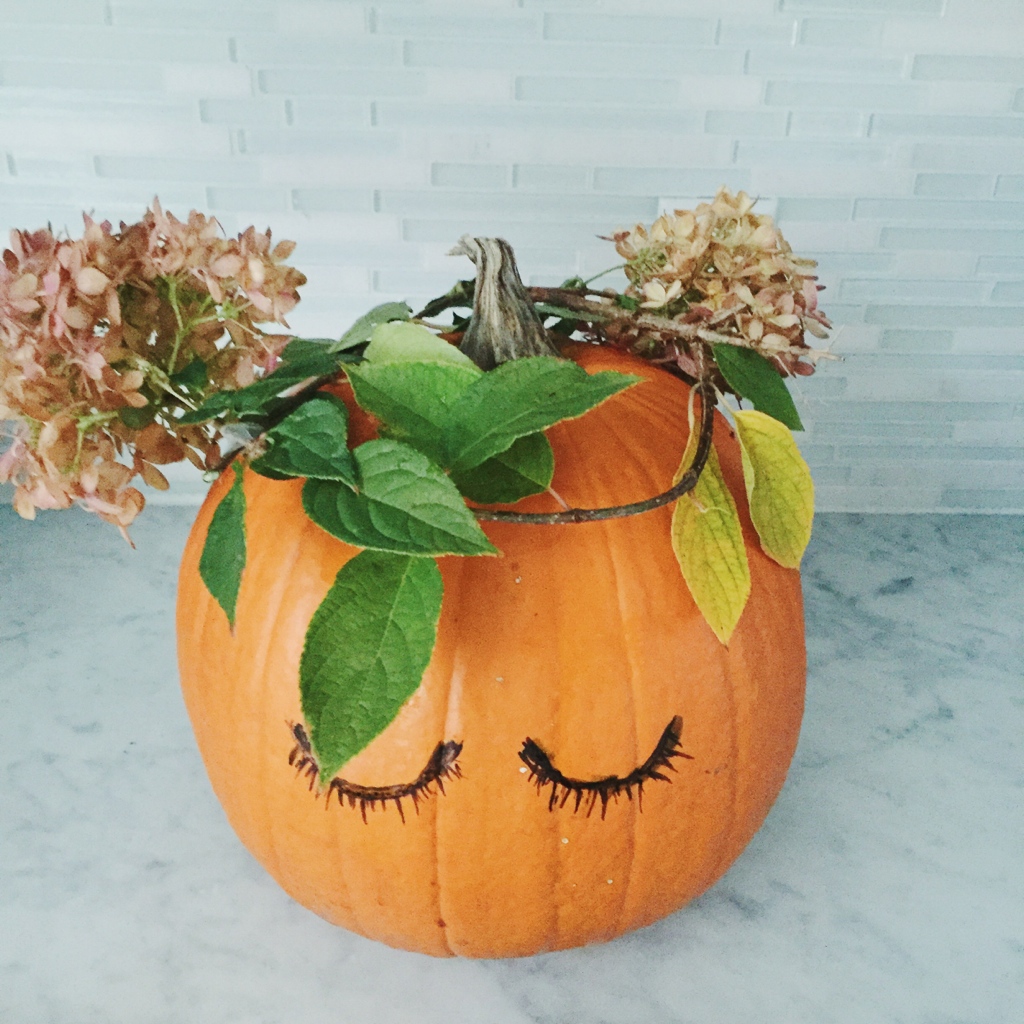 And there you have it! A simple, yet beautiful Jack-O-Latern.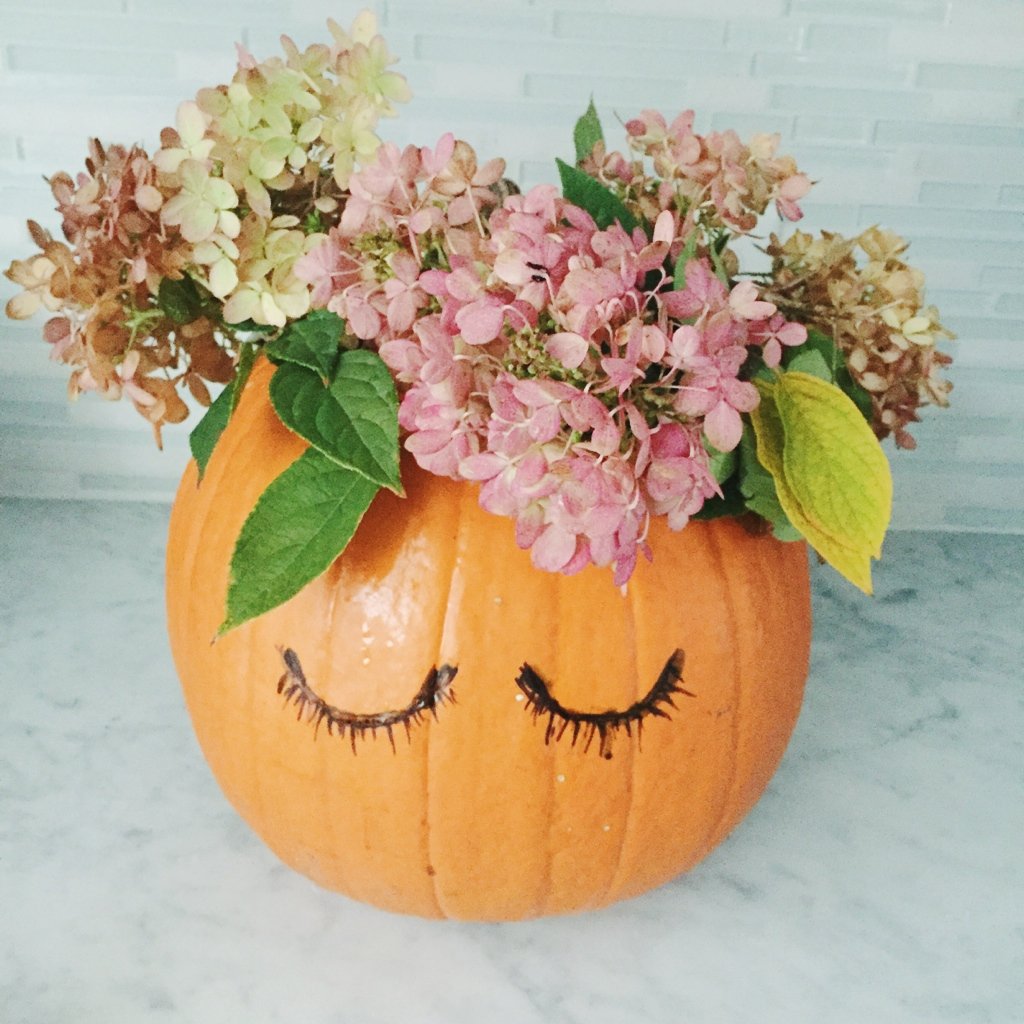 Happy Halloween!