Recently cut lilacs, brought them inside and loved the beauty and scent they filled your home with? Maybe now you're wonder how to keep lilacs from wilting after cutting them after you realized they just don't last all that long.
Fresh cut lilacs have enough fragrance to fill a room. They're perfect for summer celebrations or simply brightening up a home. But they only problem is they just don't last all that long in your home!
I grew up with lilacs in my yard and quickly feel in love with the smell of lilacs and the way they helped welcome summer to Minnesota.
As an adult I've always wanted a lilac bush and just this year we realized the home we just moved into has a gigantic lilac bush. Cue the excitement!! No more trying to find friends who would be willing to share their bounty this year – now I can start sharing my beautiful lilacs with all my friends and neighbors!
I'm sure we all would love to have our lilacs last just a bit longer indoors so today I wanted to share some tips for keeping your lilacs happy and fresh for longer!
How to Keep Lilacs from Wilting After Cutting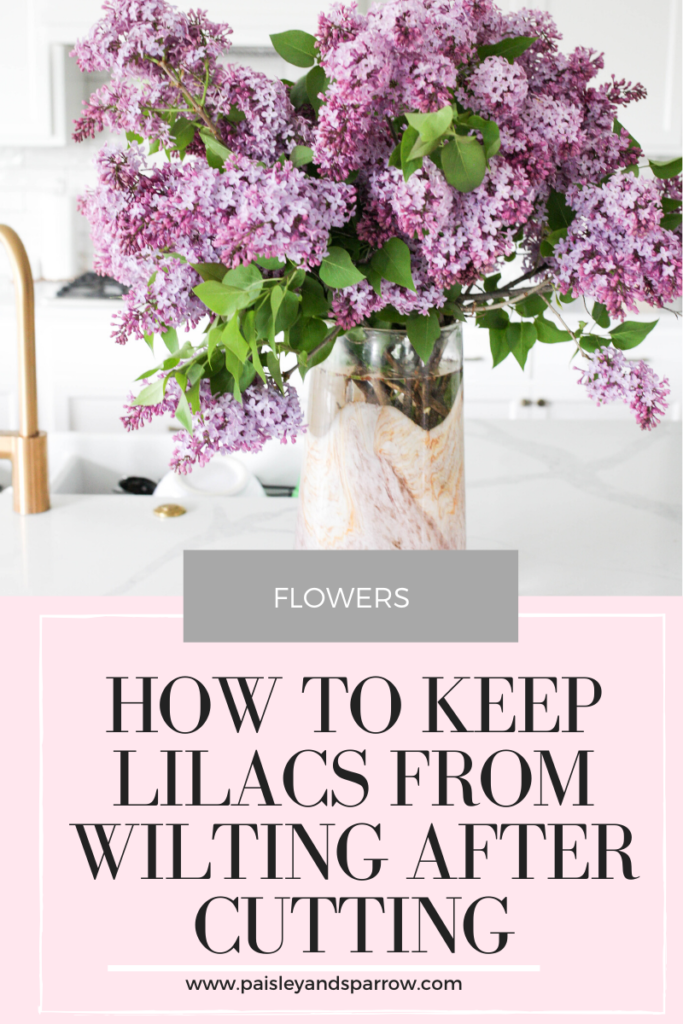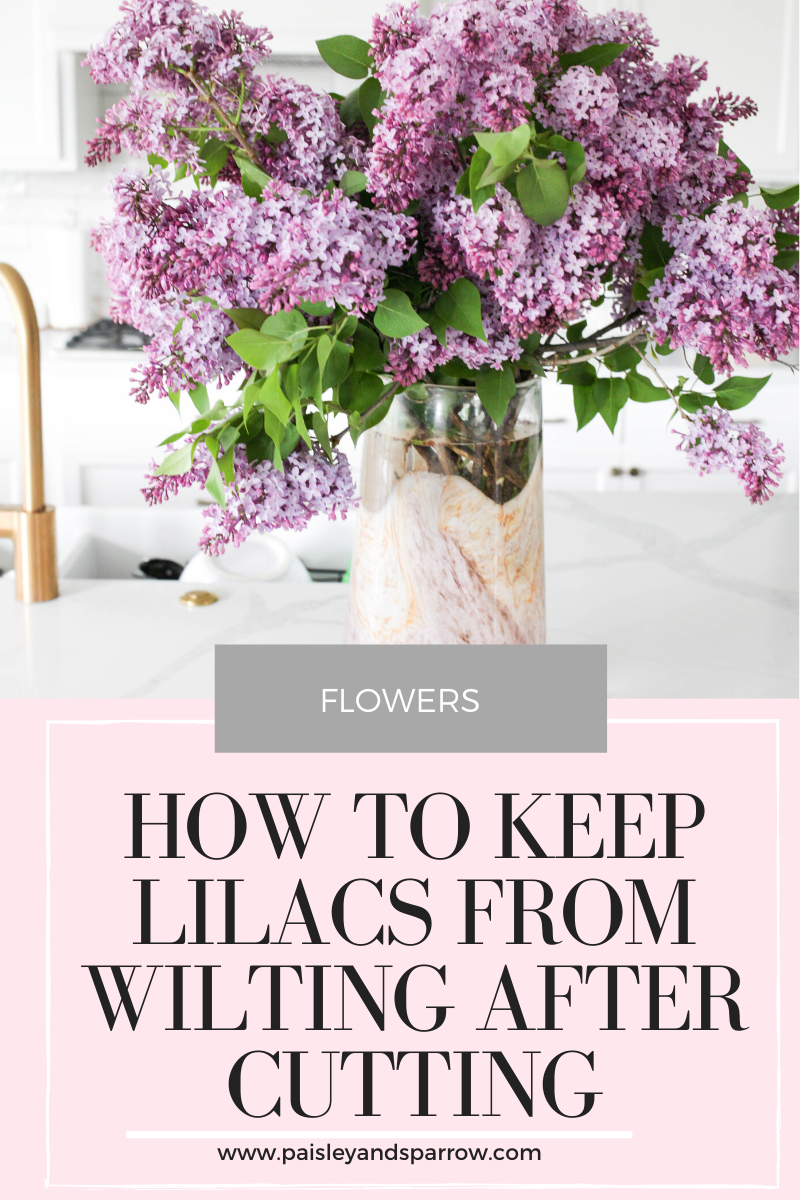 Paisley + Sparrow is a participant in the Amazon Services LLC Associates Program. This post may include affiliate links which means I may earn a small commission if you shop using the links below at no additional cost to you. 
1. Cut them in the morning or evening.
This allows them to have the most amount of water in them. If you cut them midday there's a much better chance of them being dehydrated. Ideally morning is better than evening so do it then if possible.
2. Cut them with a sharp cutting shears.
Don't attempt to cut them with a regular scissor! Use (or pick up) a pair of cutting shear to make sure you get a good cut.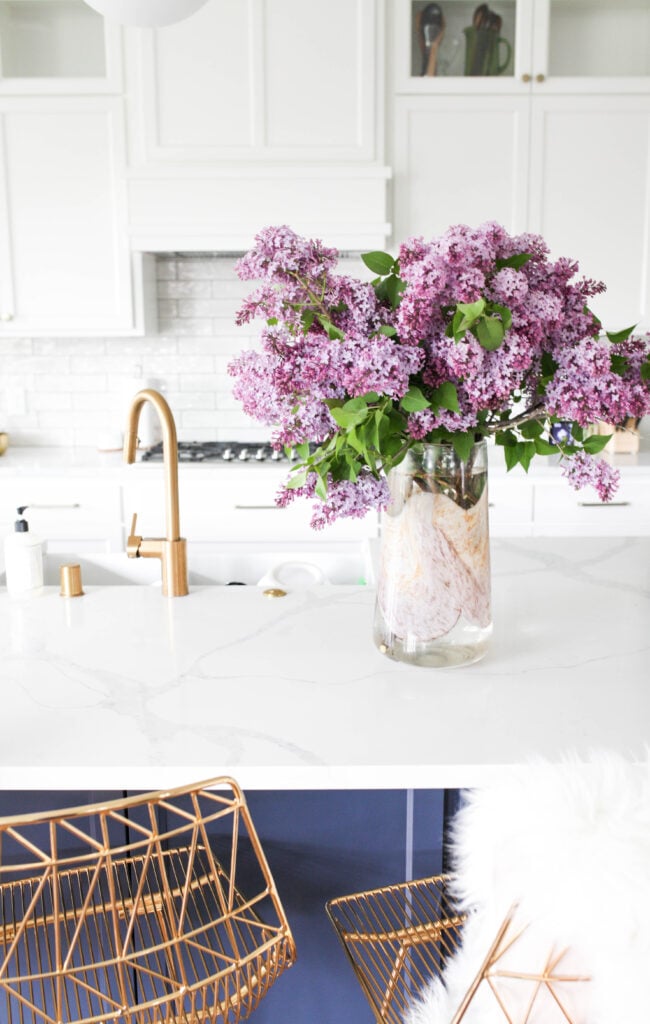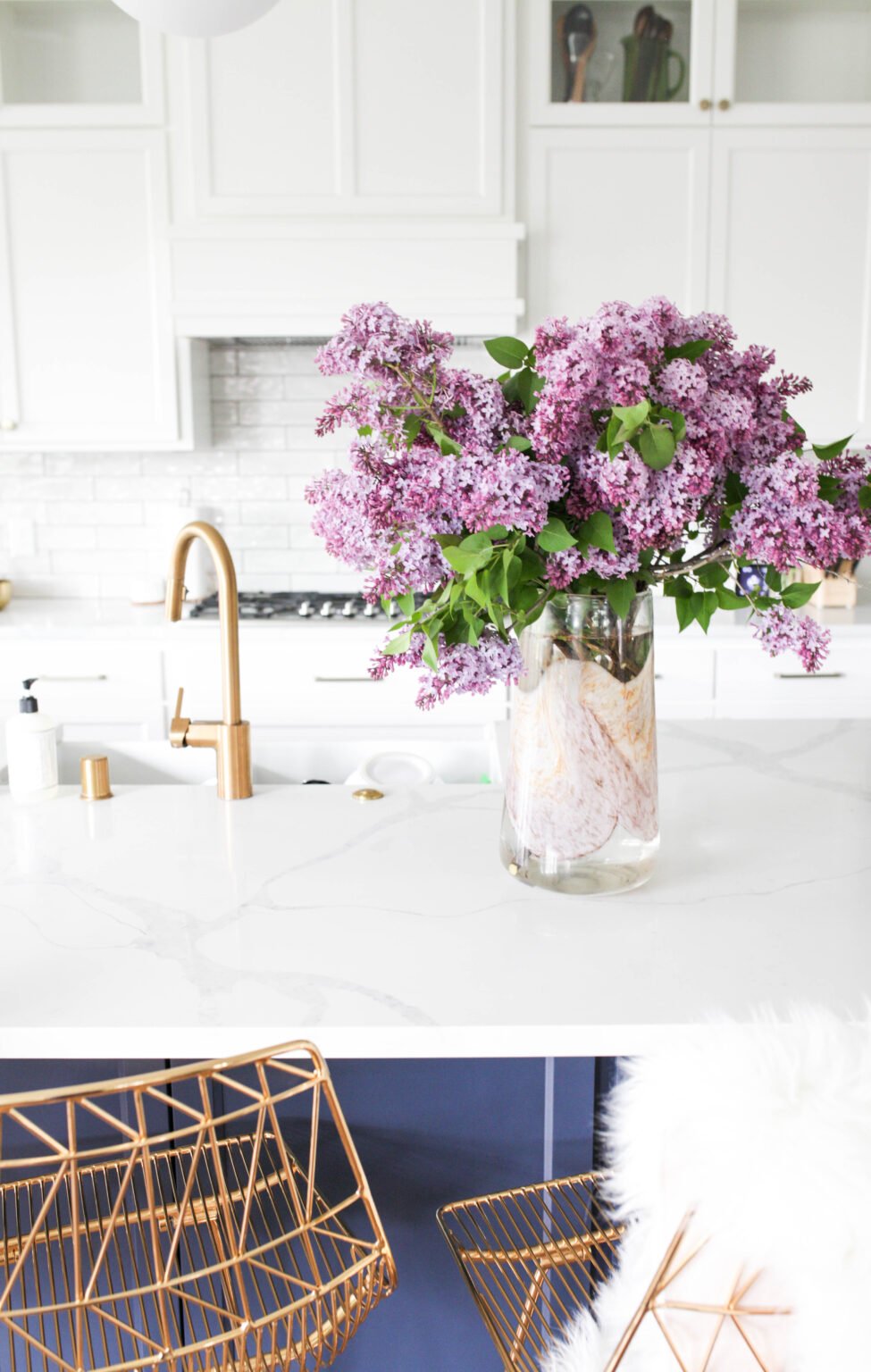 3. Remove excess leaves.
There are 2 reasons to remove extra leaves. First, be sure to remove any leaves that would potentially be submerged in the water in the vase you plan on using. That will help your water to not get disgusting. 🙂
And second, depending on the branch you cut, some have a lot of extra leaves on them. I like to keep leaves on for added green but just remember that any leaves you keep will take away from the water needed to keep your cut lilacs alive.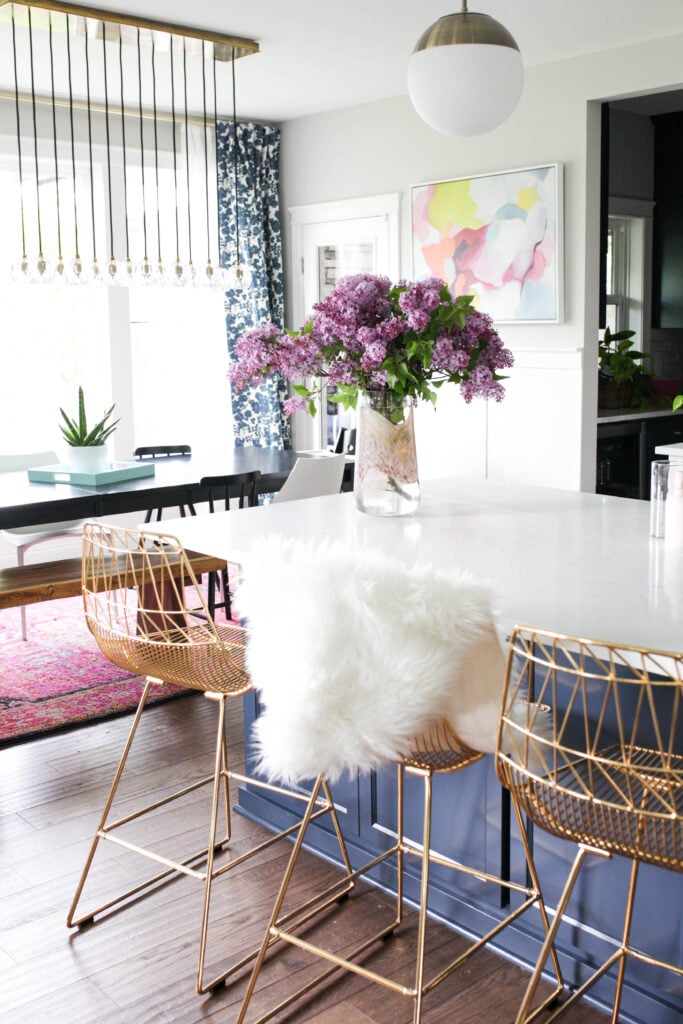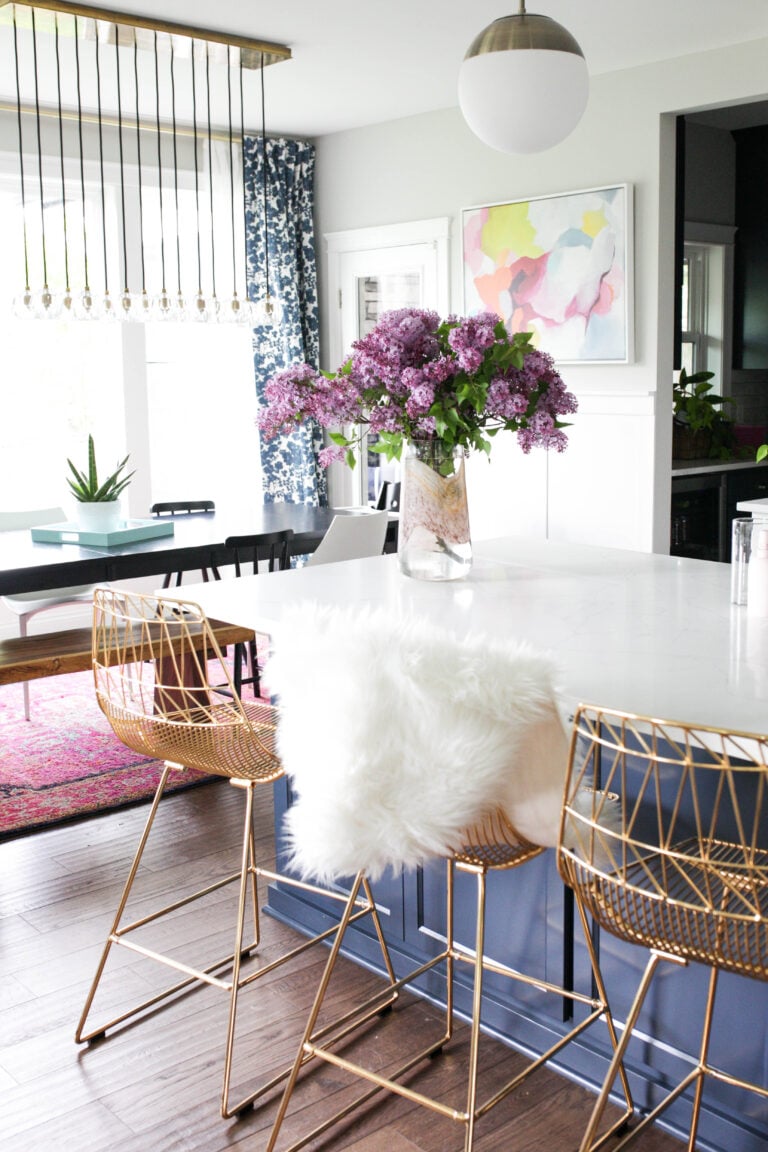 4. Get your vase ready!
Be sure that the vase you're using is clean and large enough for lilacs. Ones that have skinny bases are at risk of toppling over so be careful!
Fill it up with warm water and flower food. Personally if you like fresh flowers in your home, it's a great idea to pick up some flower food to have on hand!
If you don't have flower food, BHG recommends adding a sugary soft drink to the water or a spoonful of sugar, along with a teaspoon of white vinegar or bleach to help control bacteria.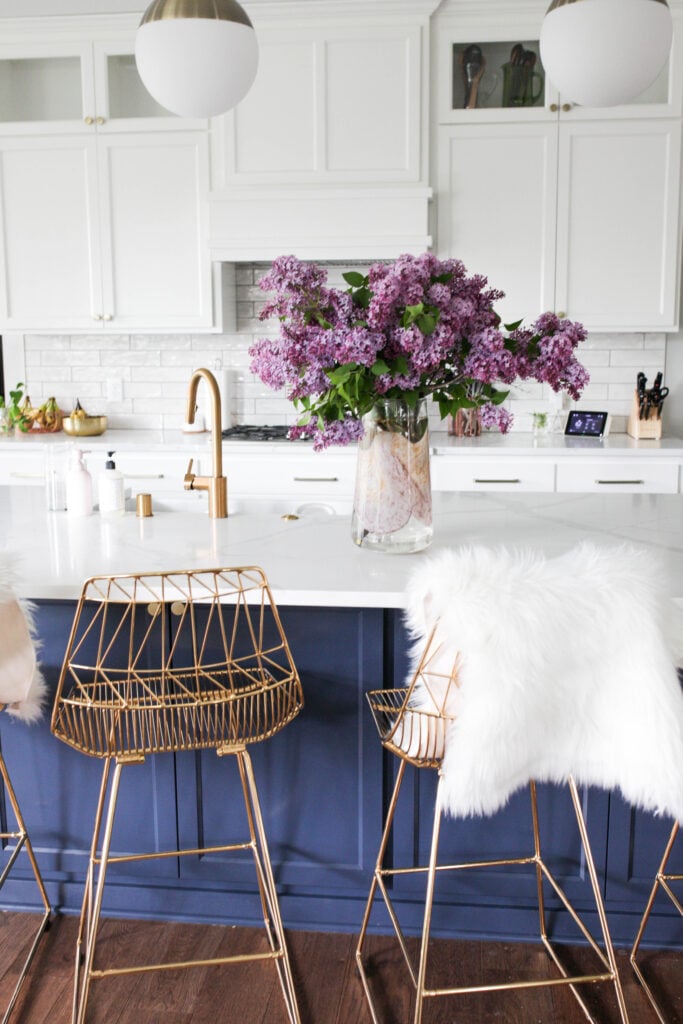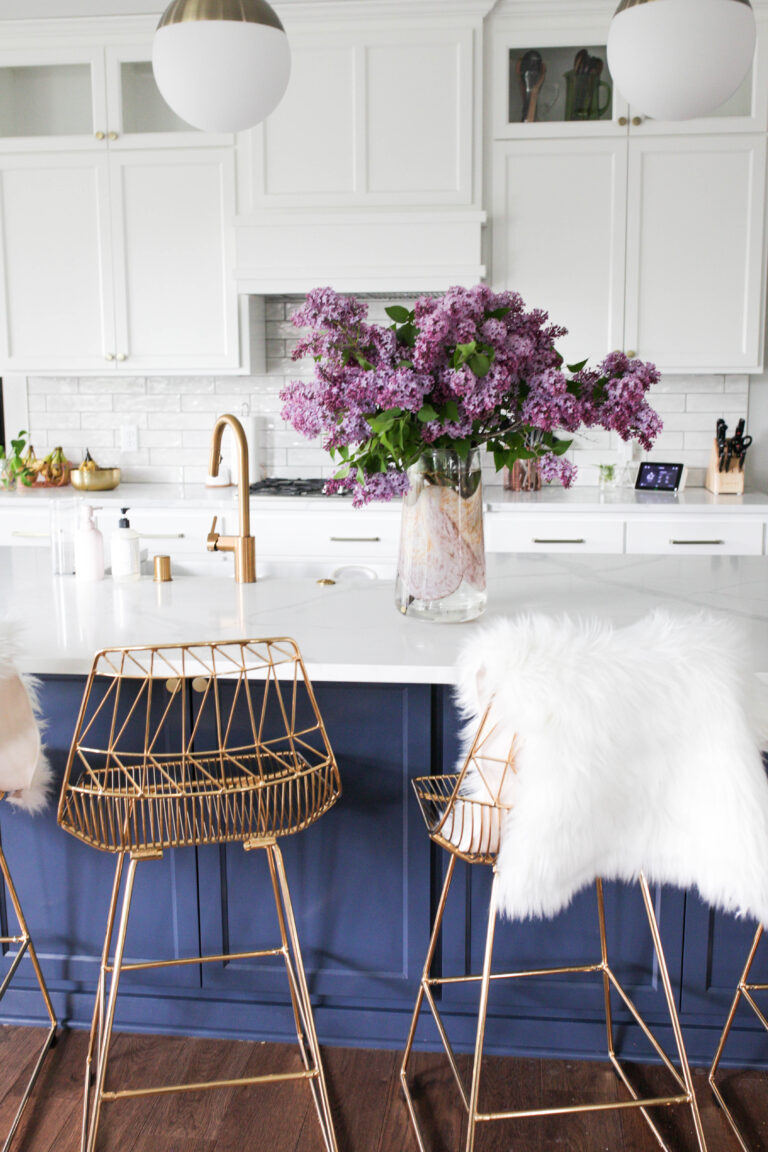 5. Split the bottom of the stems.
Before arranging your lilacs in the vase you're using, split the bottom of the stems. You can do this by either taking a hammer to them bottom (I recommend doing this outside so you don't ruin your table!) or create an x at the bottom with your cutting shears.
This will allow more water to be soaked up into the stems to prevent your lilacs from wilting too quickly.
Optional
Start with longer stems at the bottom and cut them each day to ensure they're continuing to get more water.
When to Cut Back Lilac Bushes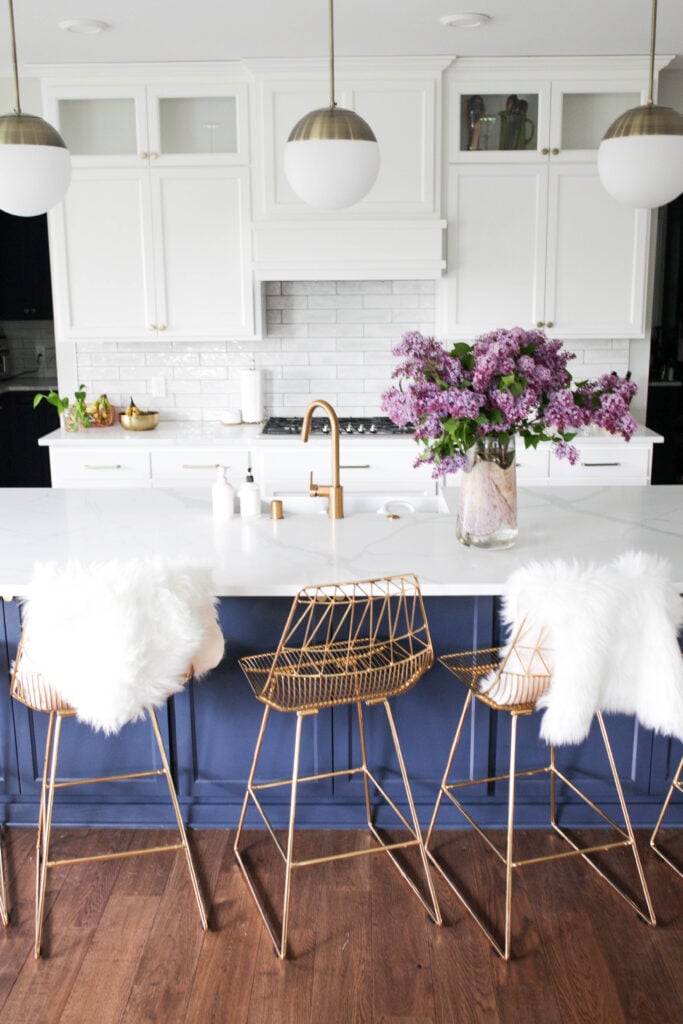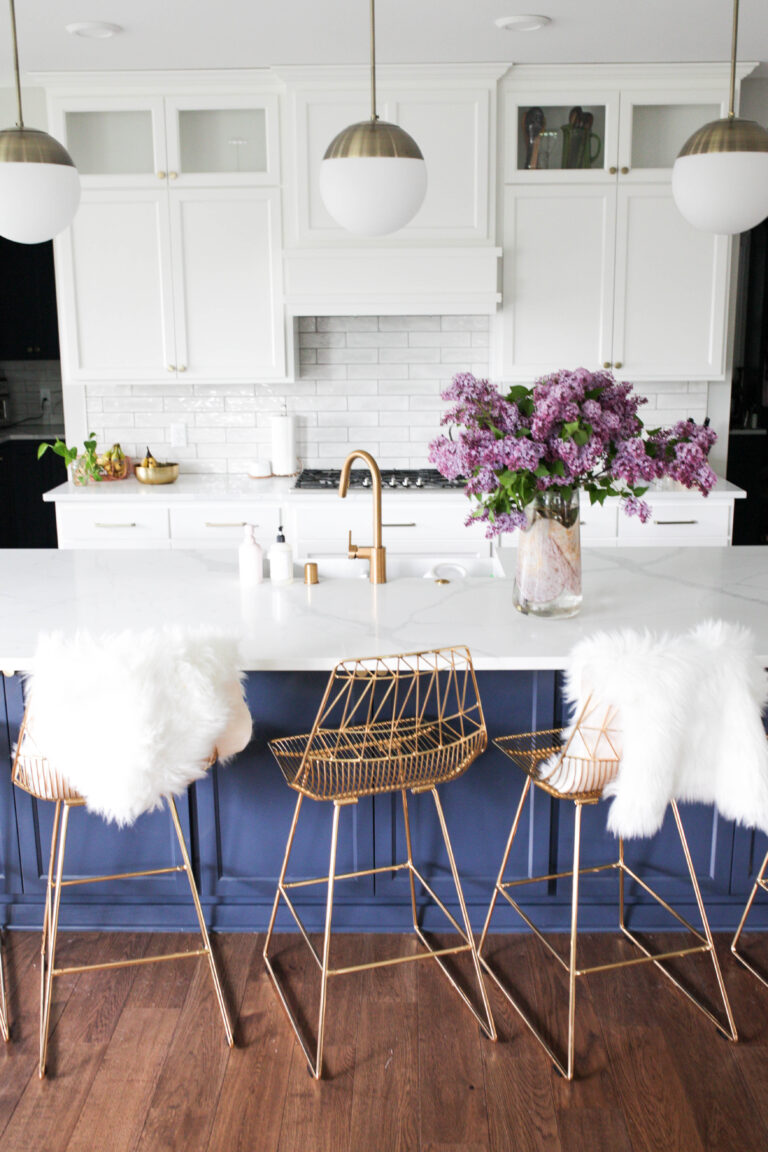 After your lilacs have all bloomed, now is the time to prune them. Doing them too late could mean cutting off next year's blooms so be sure to trim them as soon as the lilacs have finished blooming.
There you go! I hope this helps you enjoy your lilacs for longer inside and for years and years to come!
If you also love hydrangeas, be sure to check out this post to learn how to revive wilted blooms!