Wondering how to get wax out of candle jars? I've been burning candles non stop while we're all home and I didn't want all of these jars to go to waste! I've been testing out different ways how to get wax out of candle jar and I'm here to share them with you!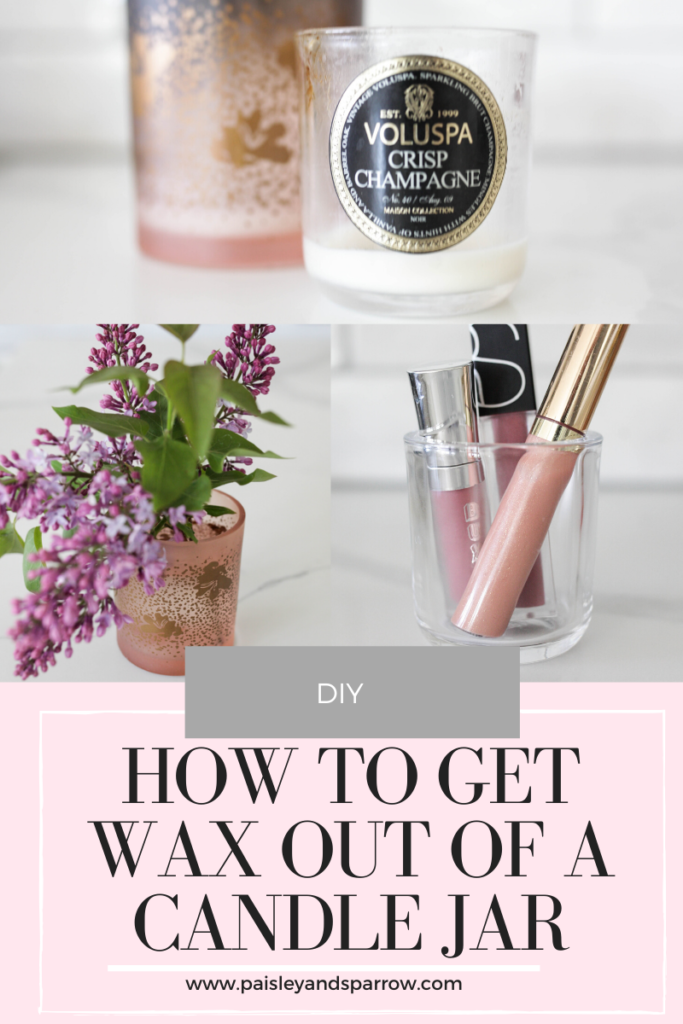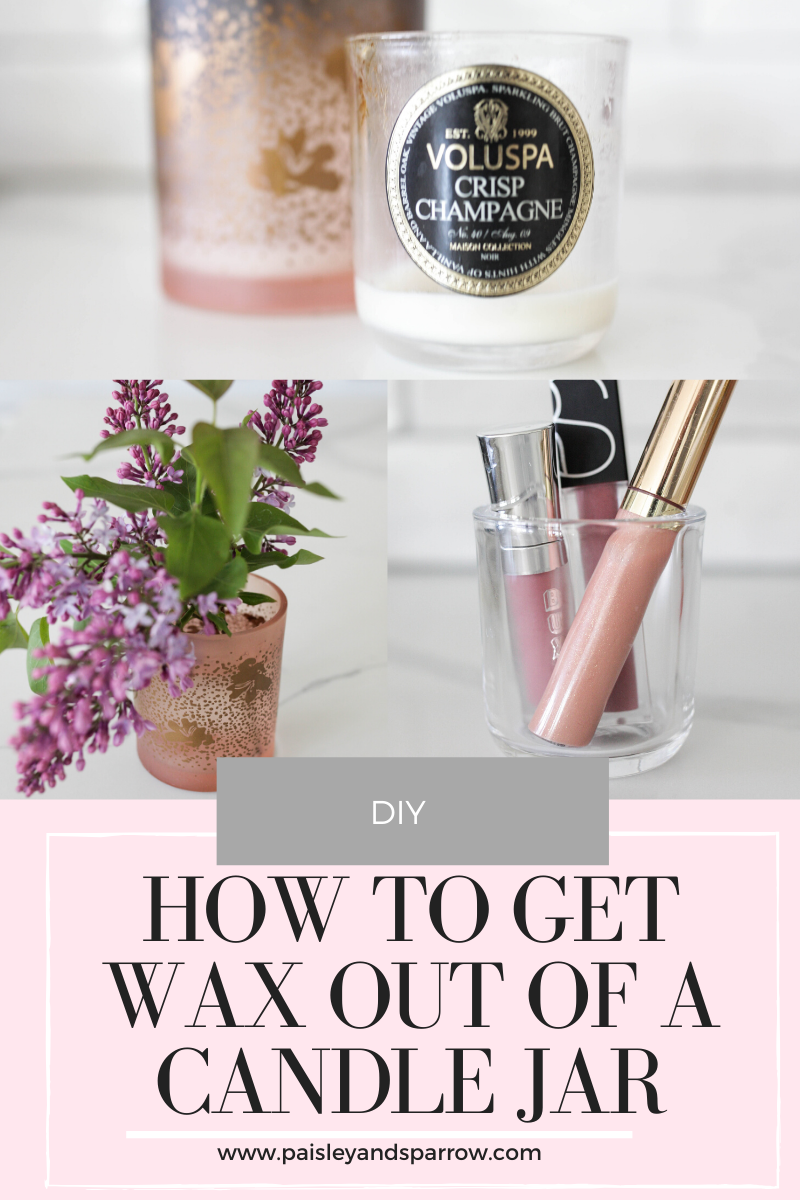 We've all been there. The gorgeous candle we bought more for the jar it came in then the scent itself is completely burnt out. And now…your jar gets to live a new life! Yipee!!
Now comes the hard part. How do you actually get all that gunky wax out of your beautiful jar? Well I'm here to help. Here's how to get wax out of candle jar…in 4 different ways!
Removing Wax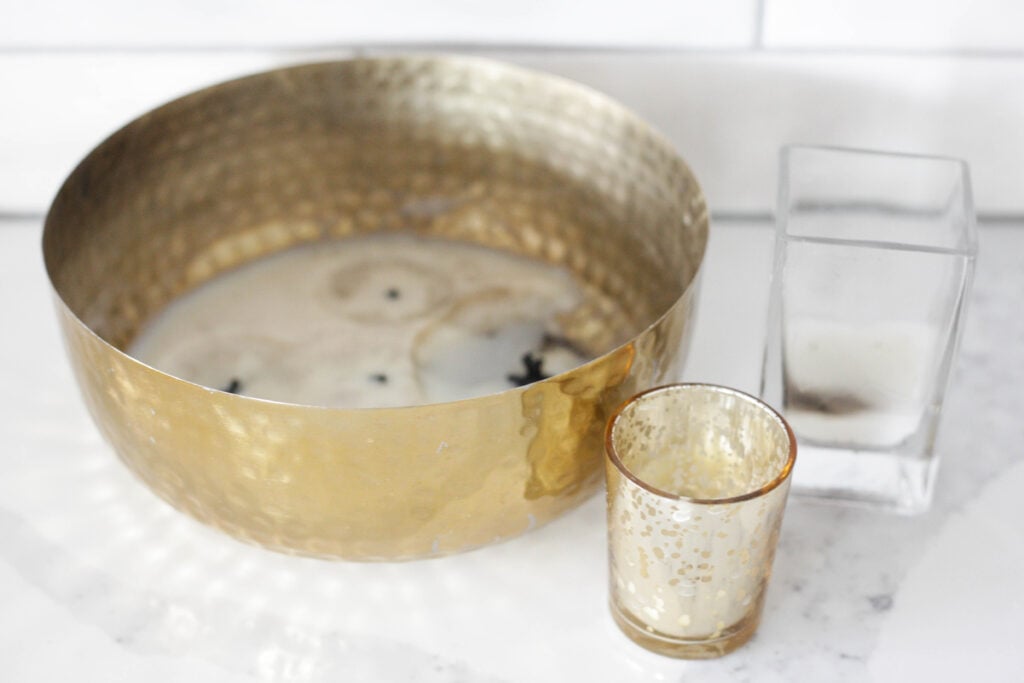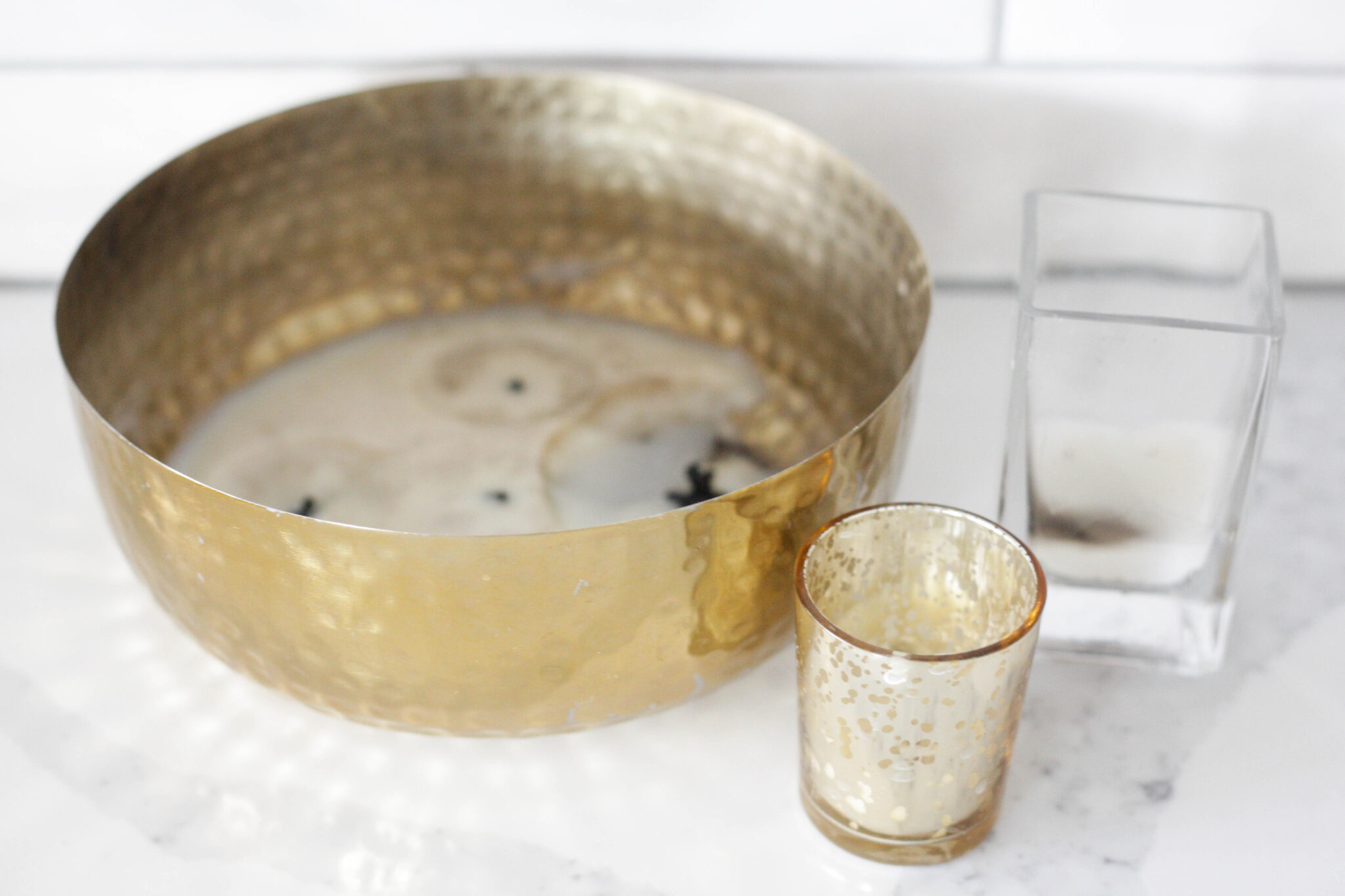 To start, you'll want to remove as much wax as possible. Some candles you'll be shocked by how much wax you actually got out of your jar while others you may only get a few small pieces.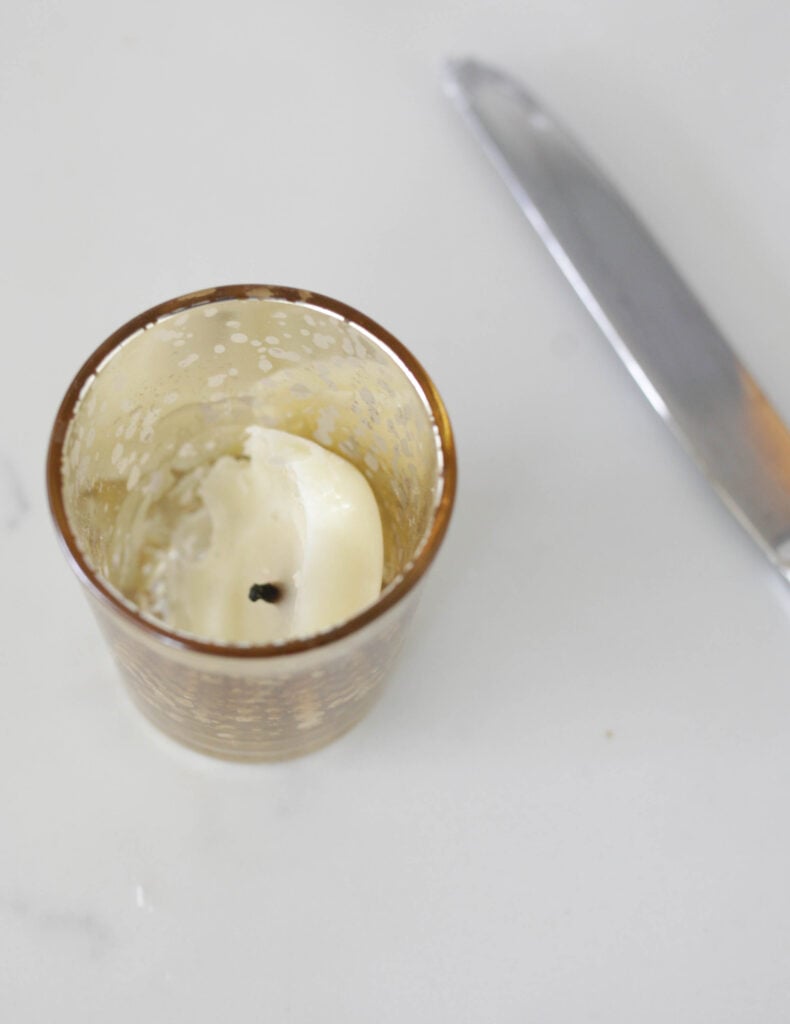 What you'll need to do is get a butter knife and very gently press it into the wax. Do this with force but very carefully. The last thing you'll want to do is accidentally break your candle jar before you even get your wax out!
4 Ways How to Get Wax Out of Candle Jar
Once you get as much wax out as possible, here's a few different ways you can try to get the rest of the wax out.
1. Freeze the Candle Wax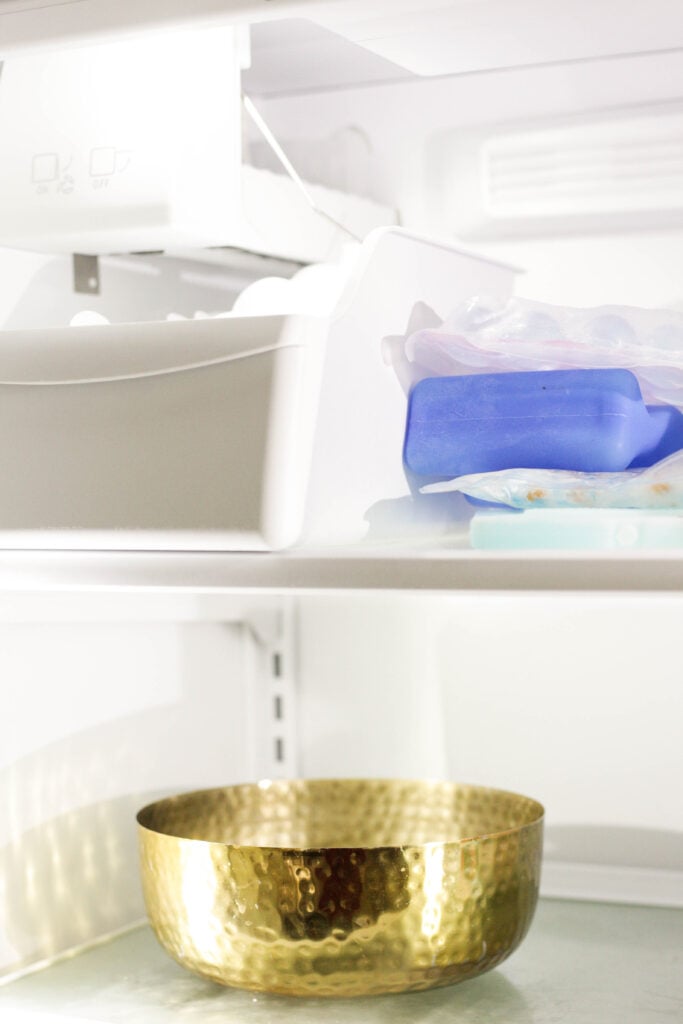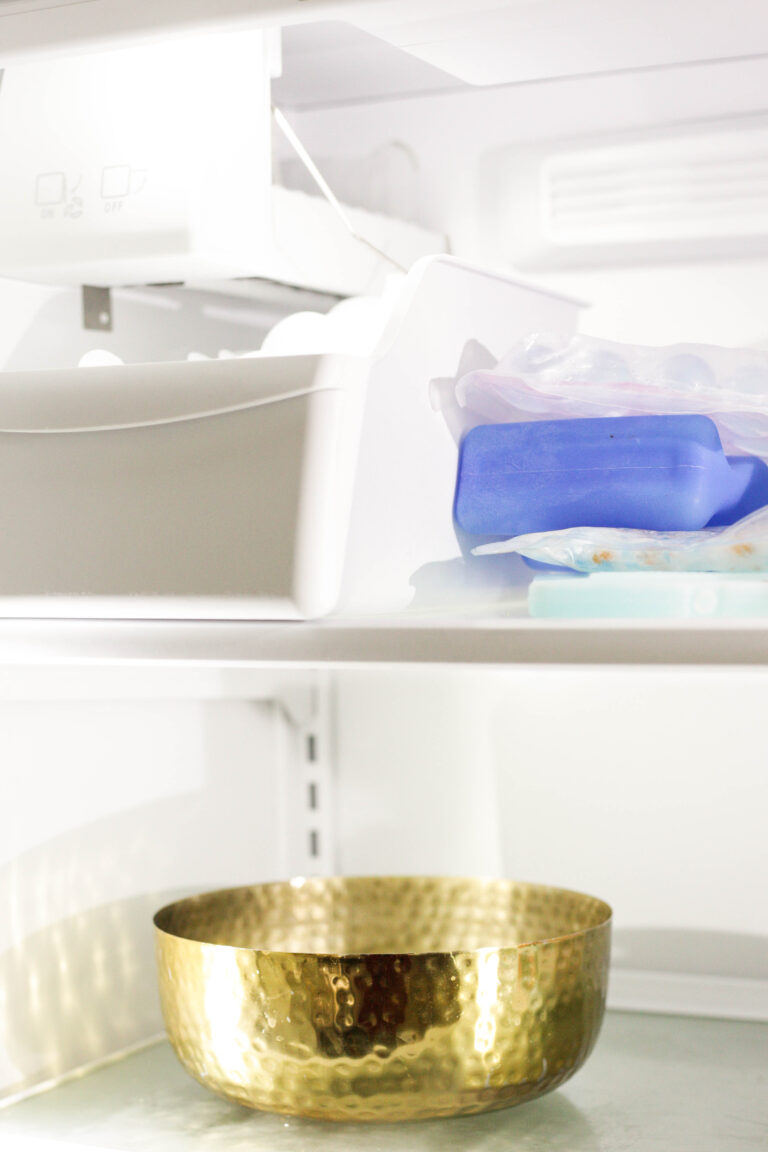 This is my go to way for removing wax from jars because it's super easy and typically the cleanest way to do it!
All you'll need to do is put the jar into the freezer. Leave it in there for a few hours (or until you actually remember you put it in there haha!).
Remove the jar from the freezer after the wax has frozen. Often times you can just pop the wax right out! Wash with soap and water and you're done! Easy peasy! There's a reason they say to use an ice cube to get wax out of carpet. It freezes it so you're able to pick it out!
If the frozen wax in your doesn't pop right out, use the butter knife method above, and gently press the knife into the wax.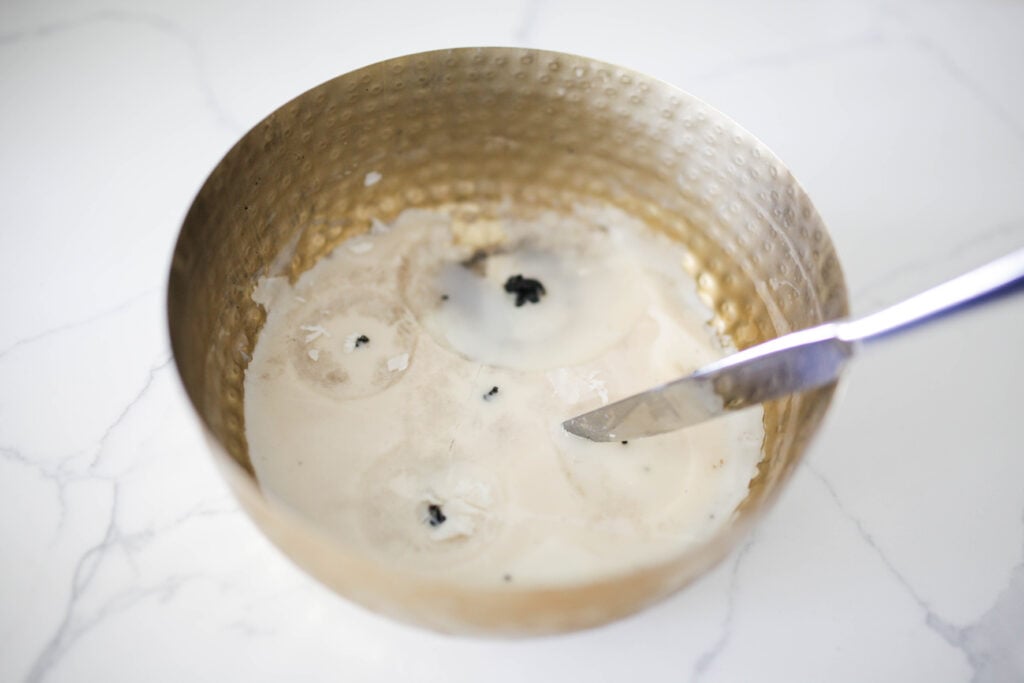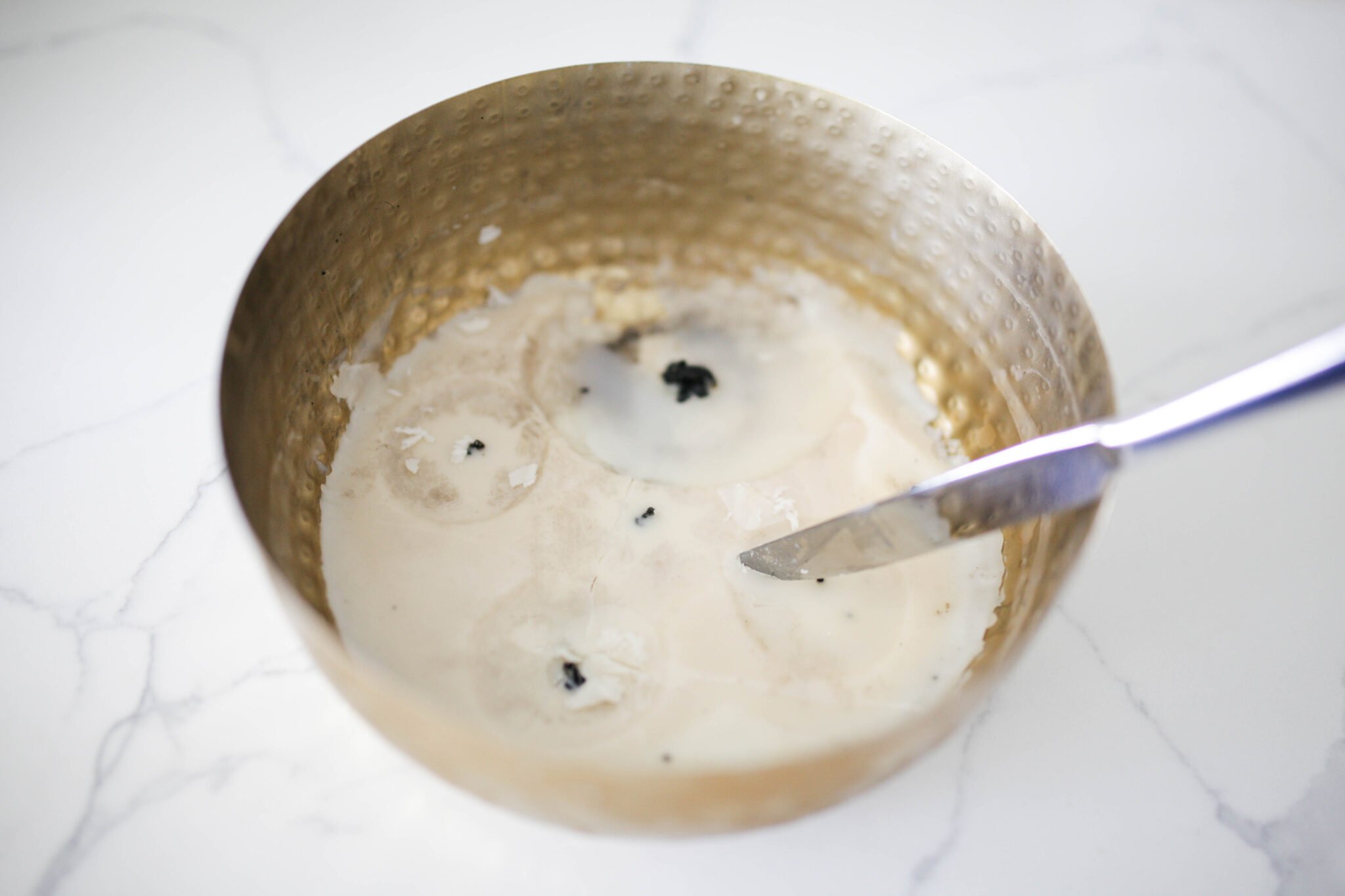 The cold from the freezer allows the wax to shrink and harden making it easier for you to break it up and remove the pieces.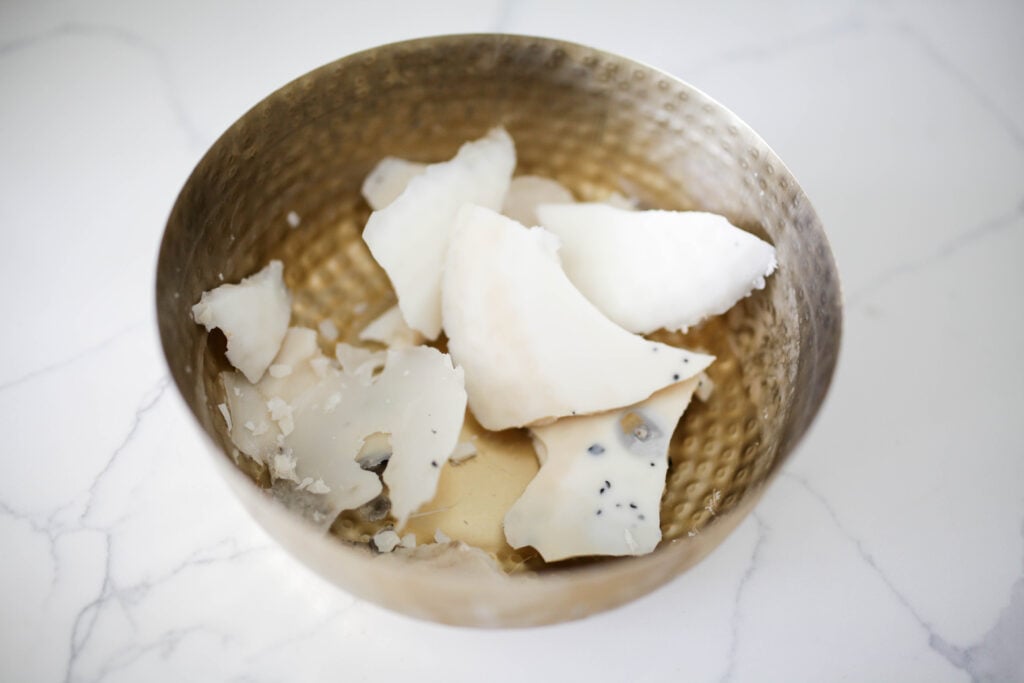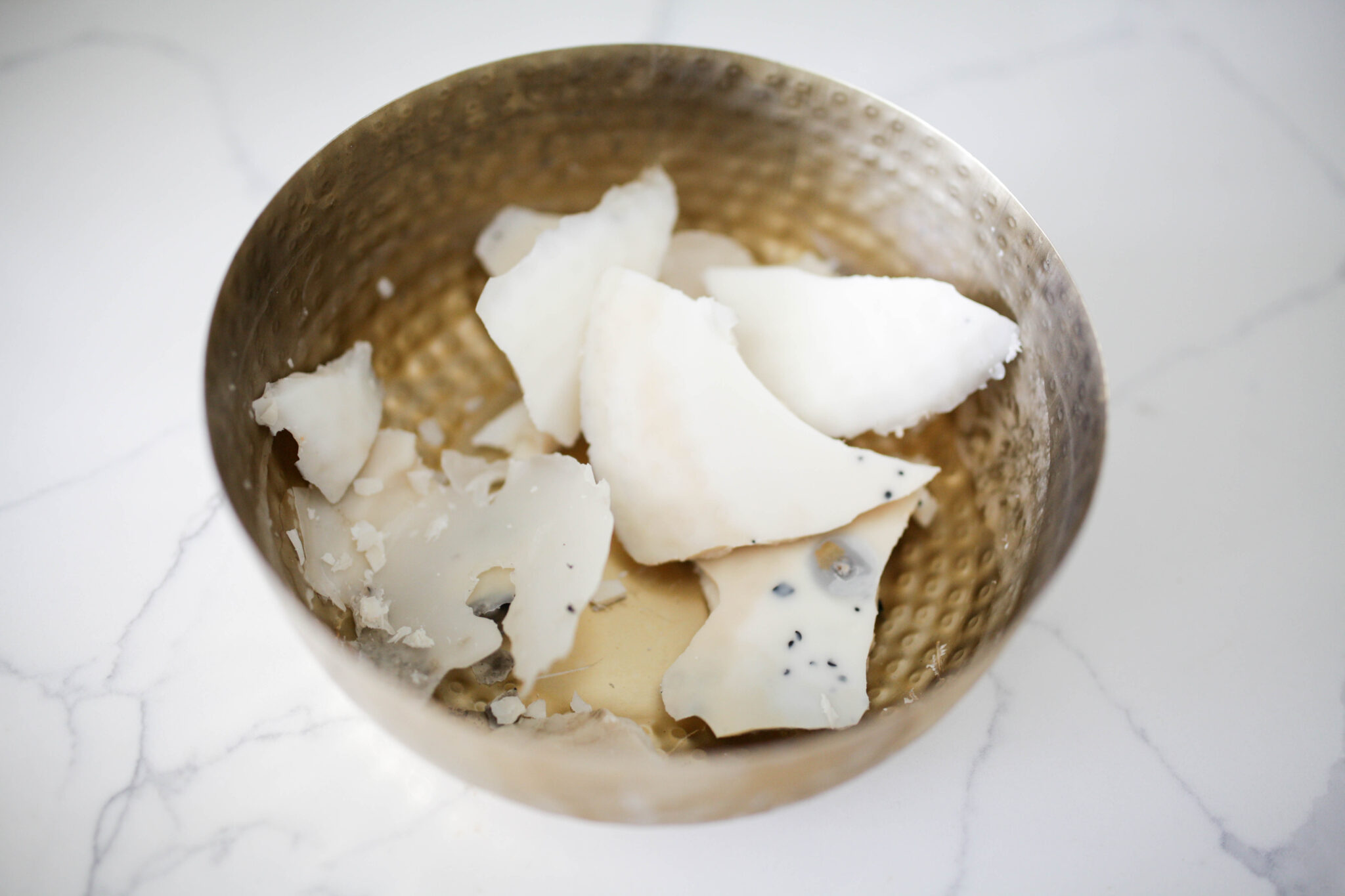 Clean your jar with soap and water and you're ready to go!
2. Use Boiling Water
Another way how to get wax out of your candle jar is to use boiling water! Gently pour boiling water into the container covering all of the leftover wax (but not to the very top of the jar).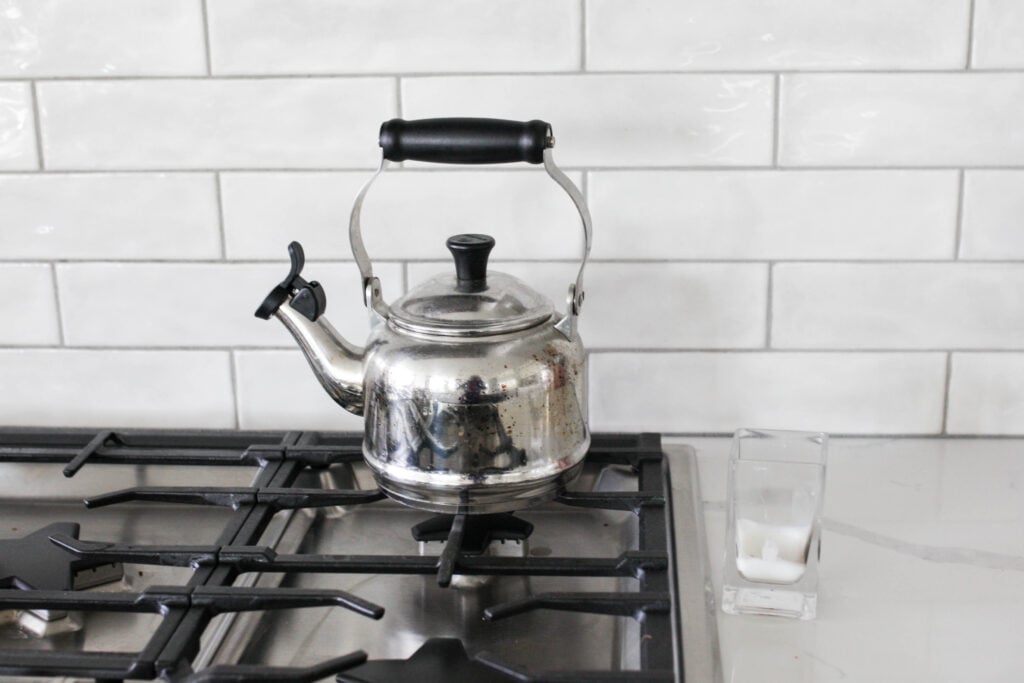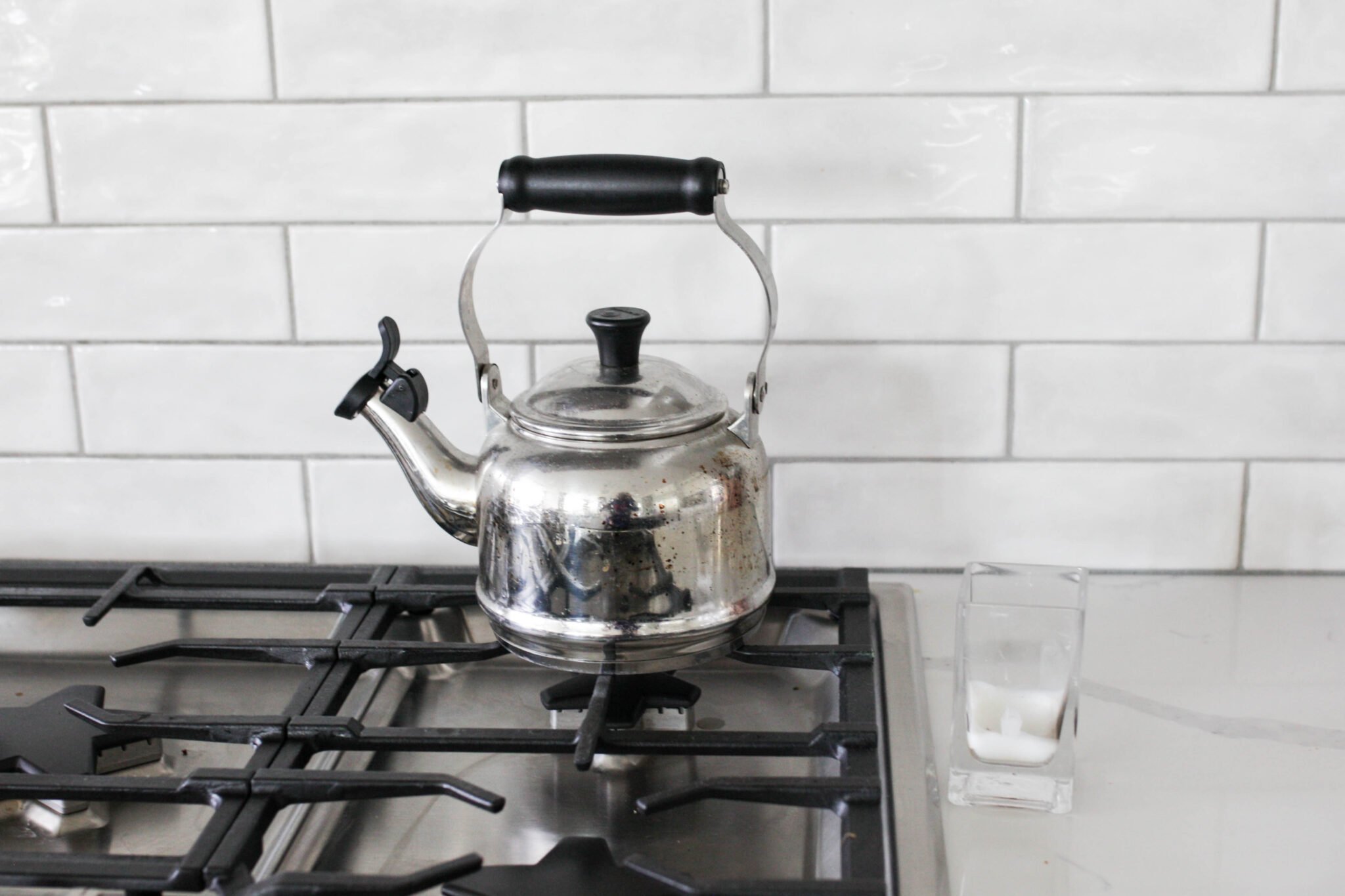 This will melt the wax! Once it cools you can remove any wax at the top of the water or simply strain it out.
It's very important to NEVER dump the wax down the drain or you could cause some serious issues with your pipes!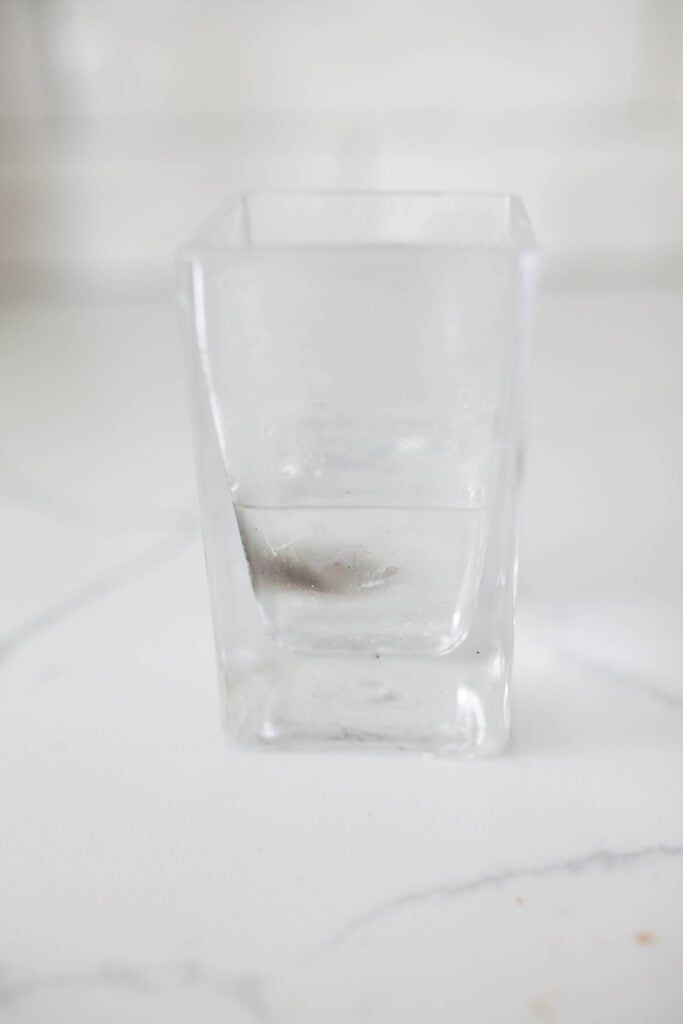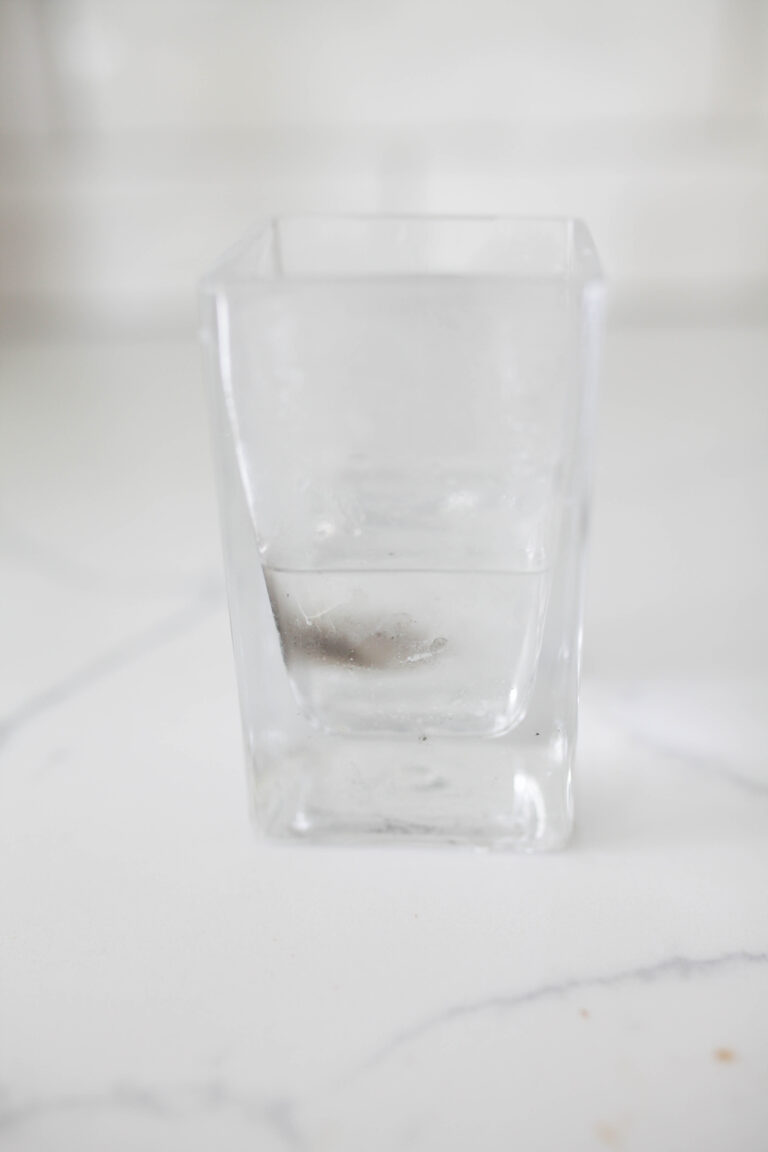 Another thing to note, if your candle is made of a soft wax, such as soy wax, you can use hot water that's not boiling.
One you strain out the wax, simply wash out your container with soap and water and you're good to go!
Wipe out any leftover residue with a paper towel and wash with soap and water!
3. Hot Water and a Pot (Double Broiler)
Another easy way to get wax out of candle jars is to create a double broiler. For this you'll need to place your empty candle jars in a pot or bowl that can handle boiling water. Put this on your stove or another heat-safe surface.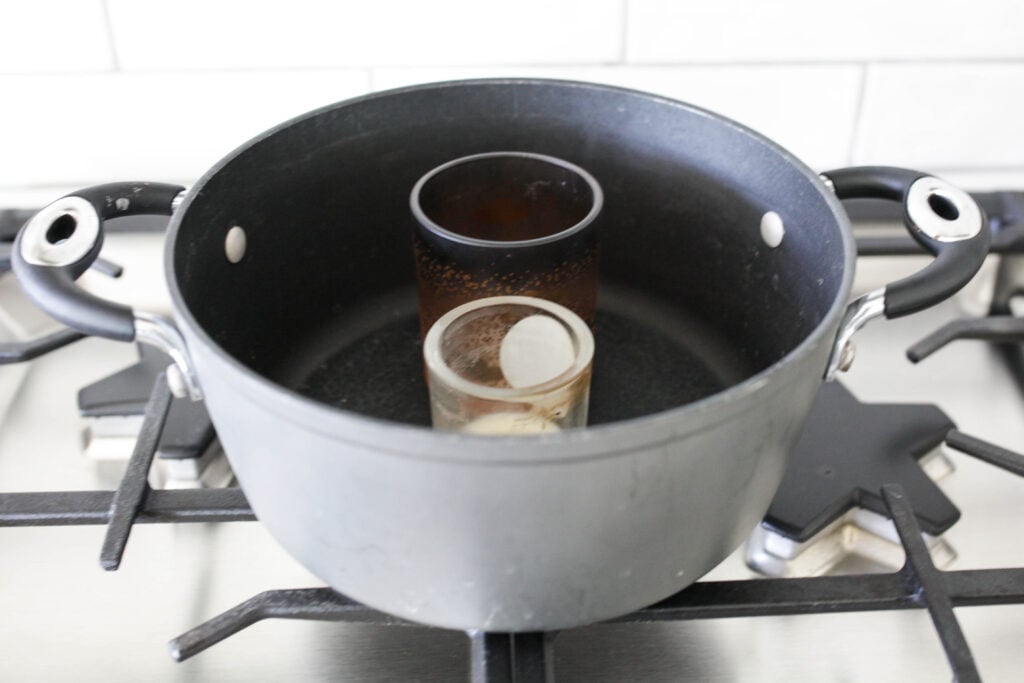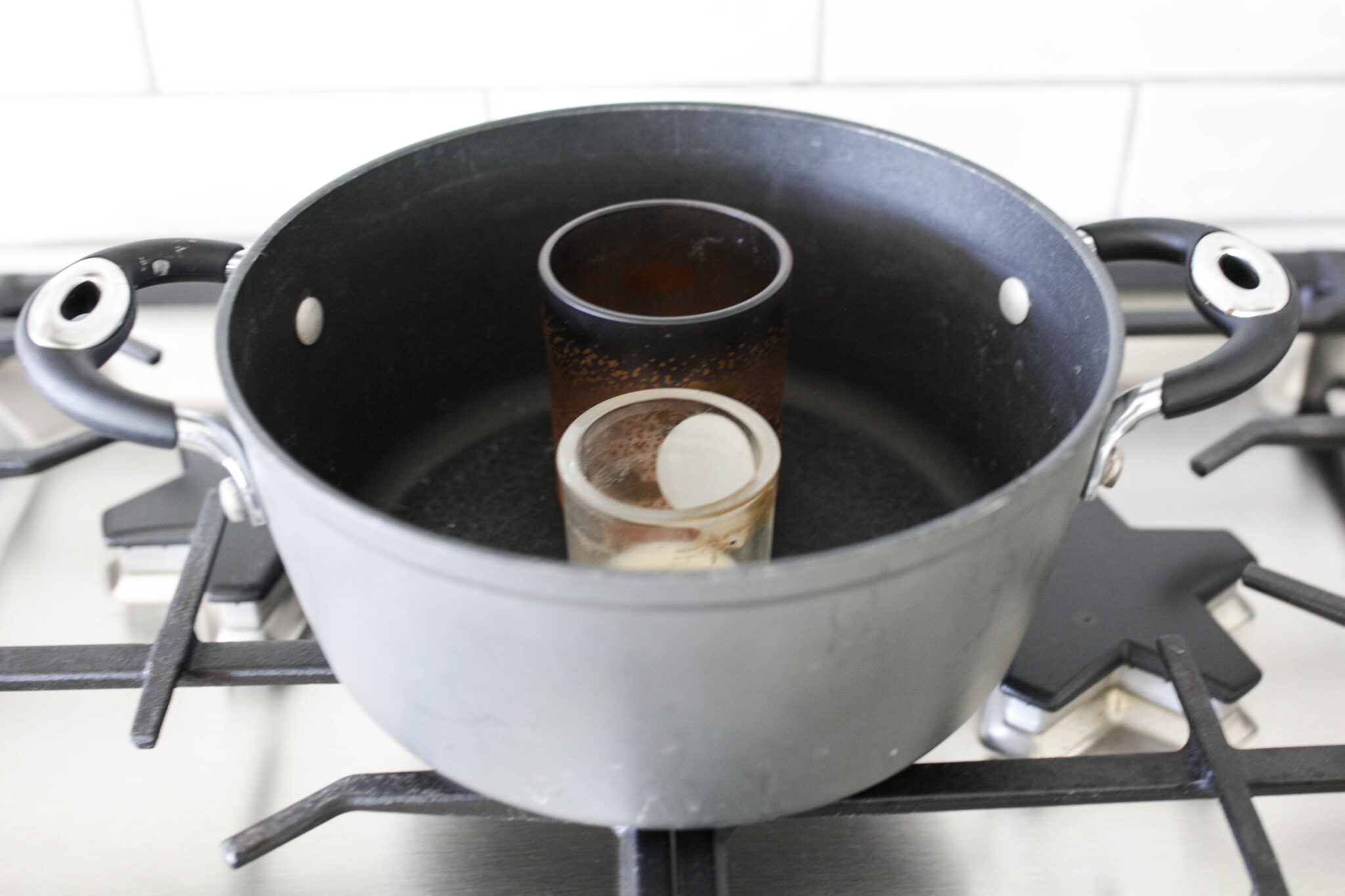 Next, you'll want to gently pour boiling water into the pot so the water covers the sides of the candle jars. If you have trouble with the jars moving around you can fold up a towel and place it underneath the jar. This will help keep it in place.
When you pour the water in just be certain it doesn't go inside.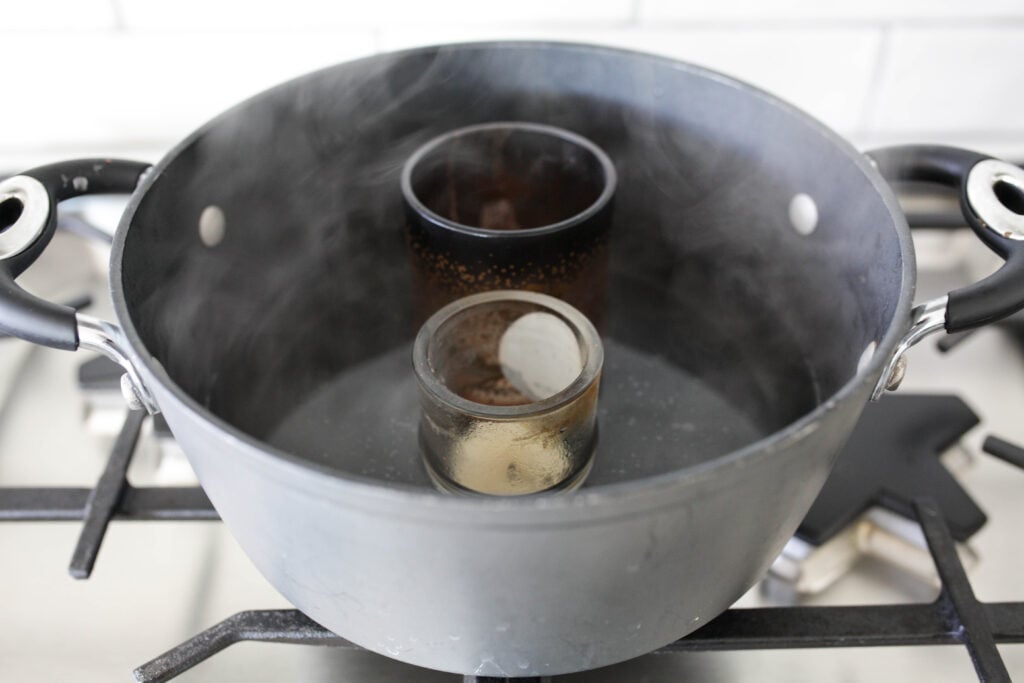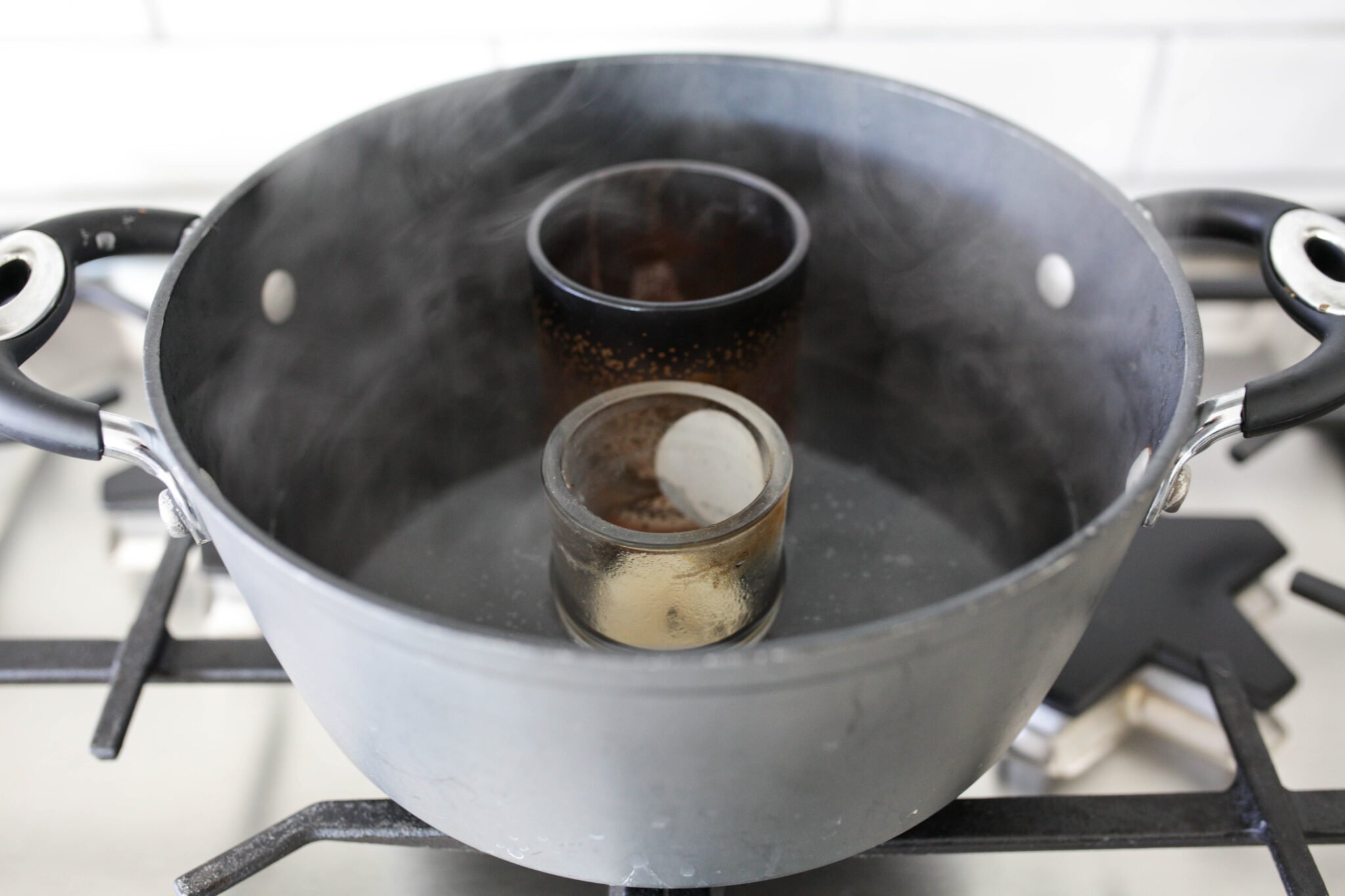 Allow the water to melt the wax from the jars. As it melts you can easily use a butter knife or other object to pull the wax away from the jar and remove it!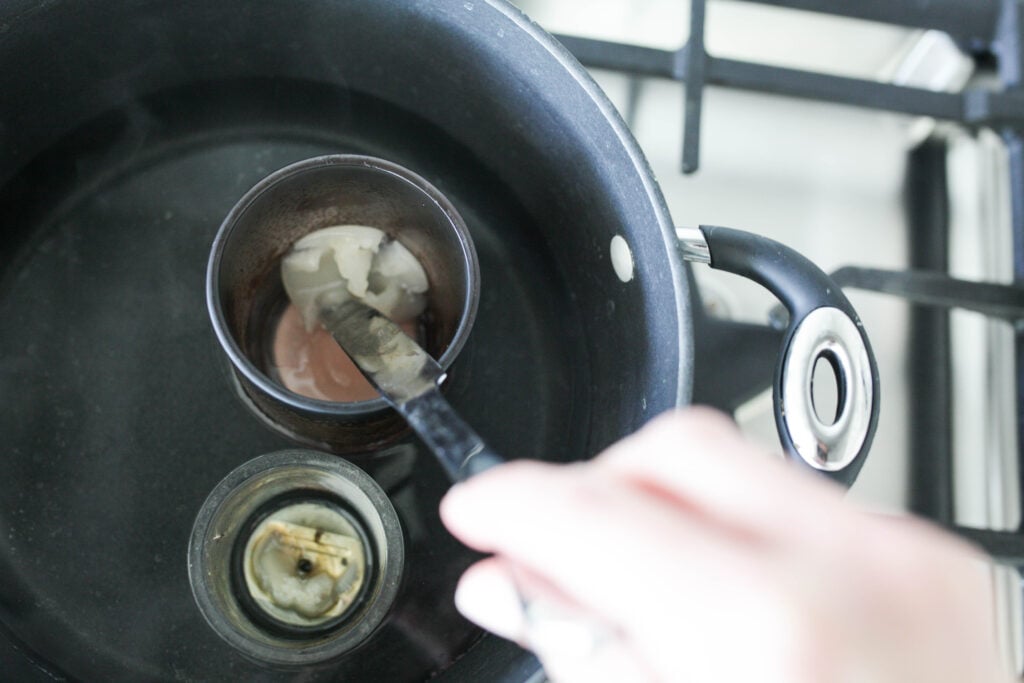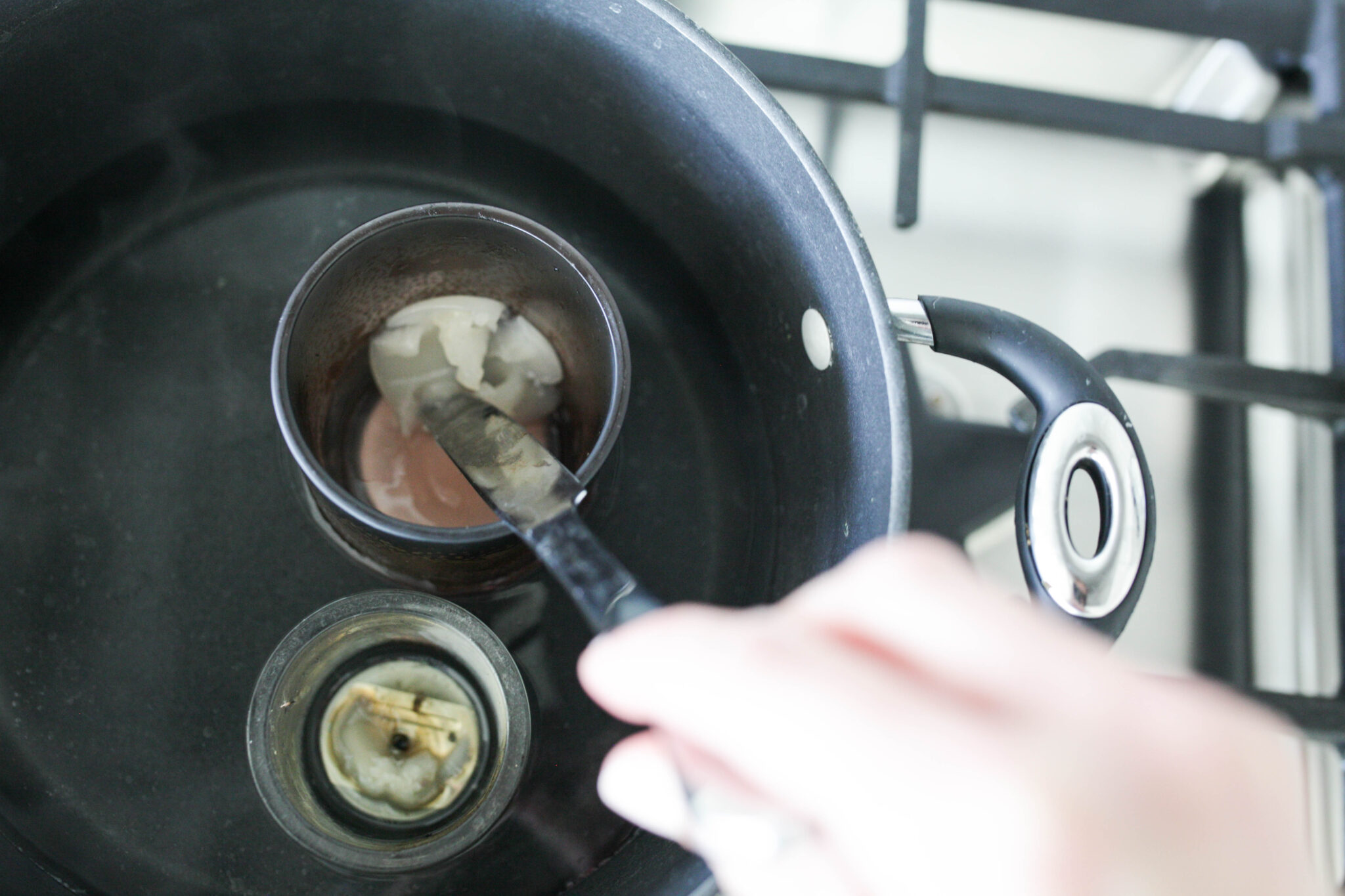 Once all the wax has been removed you can wash the jar with soap and water and enjoy!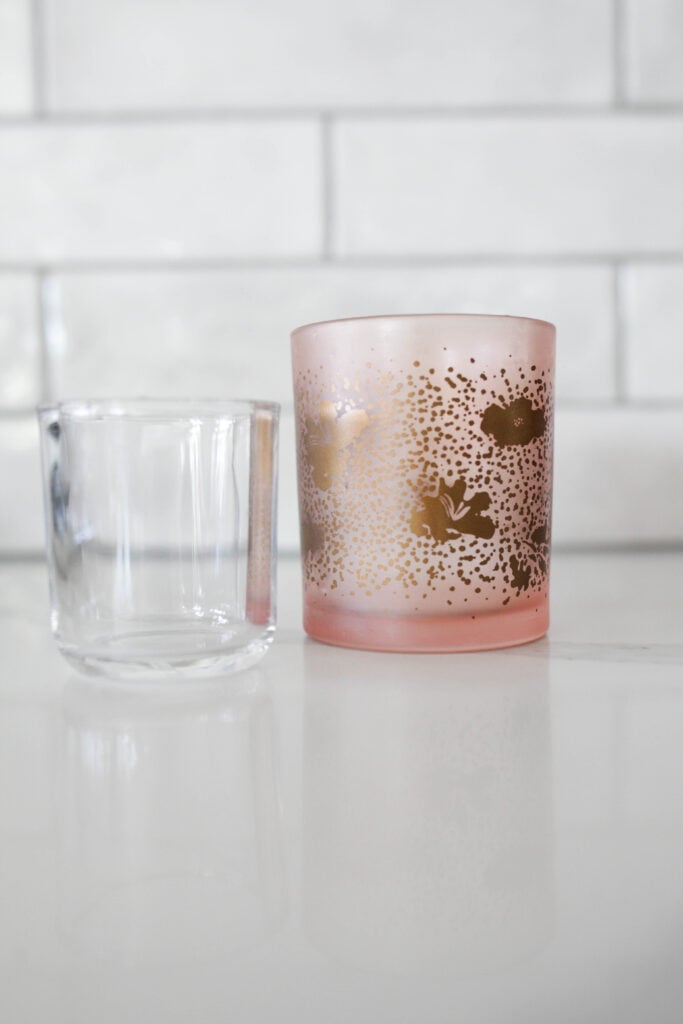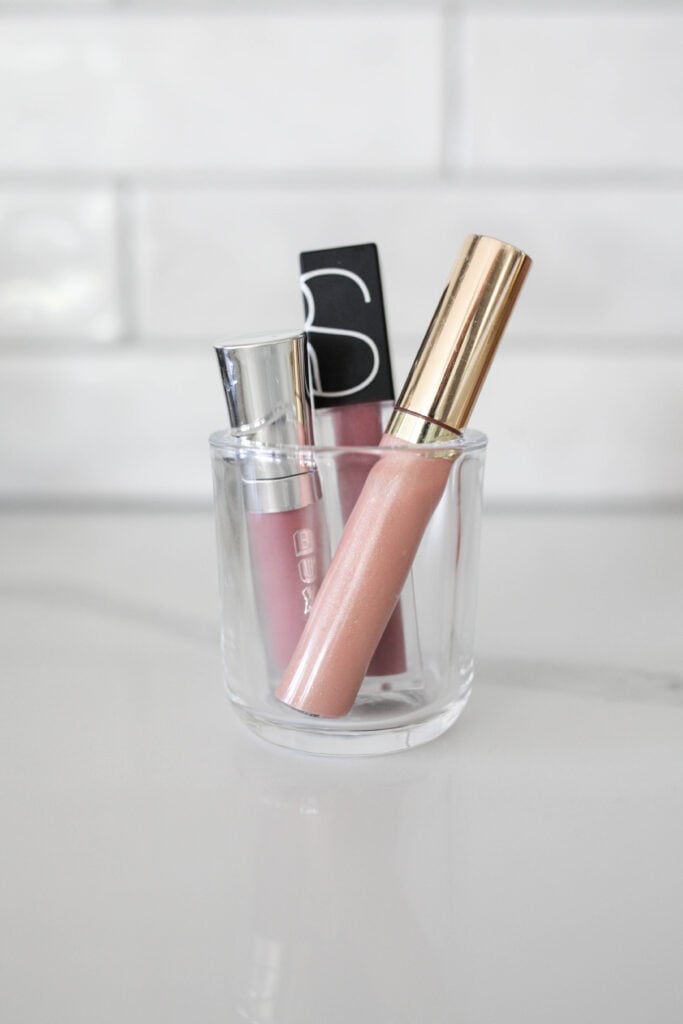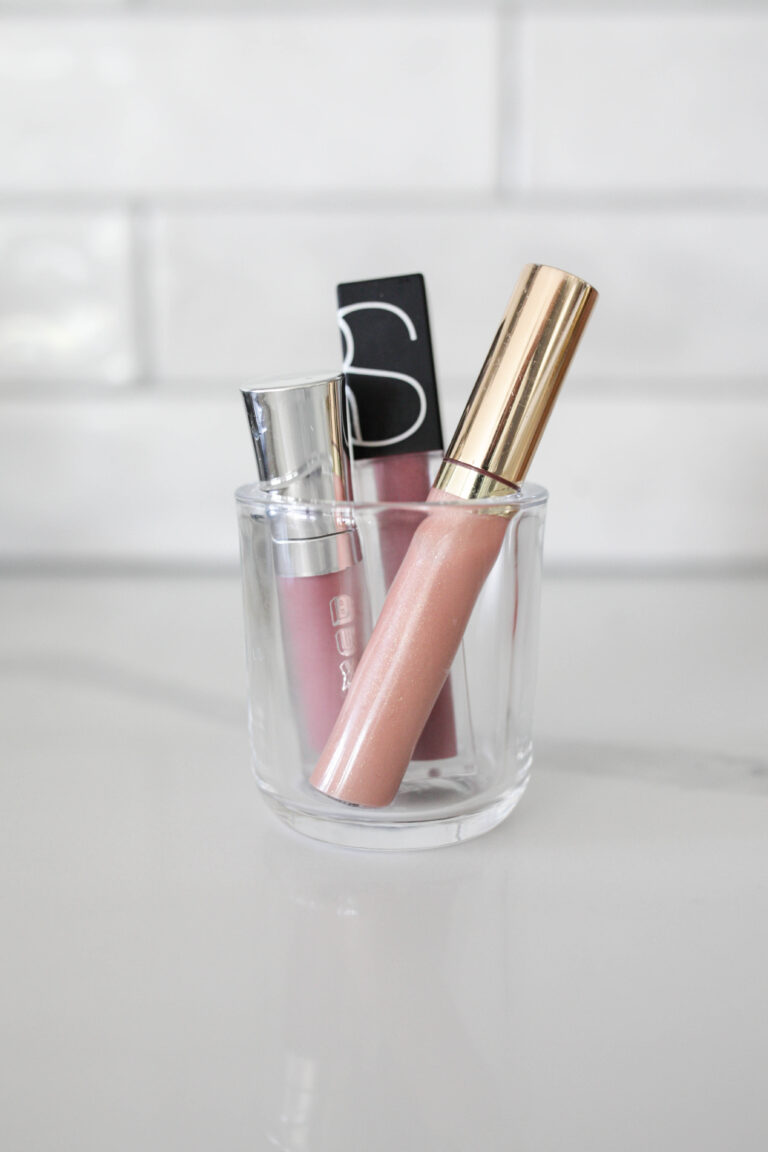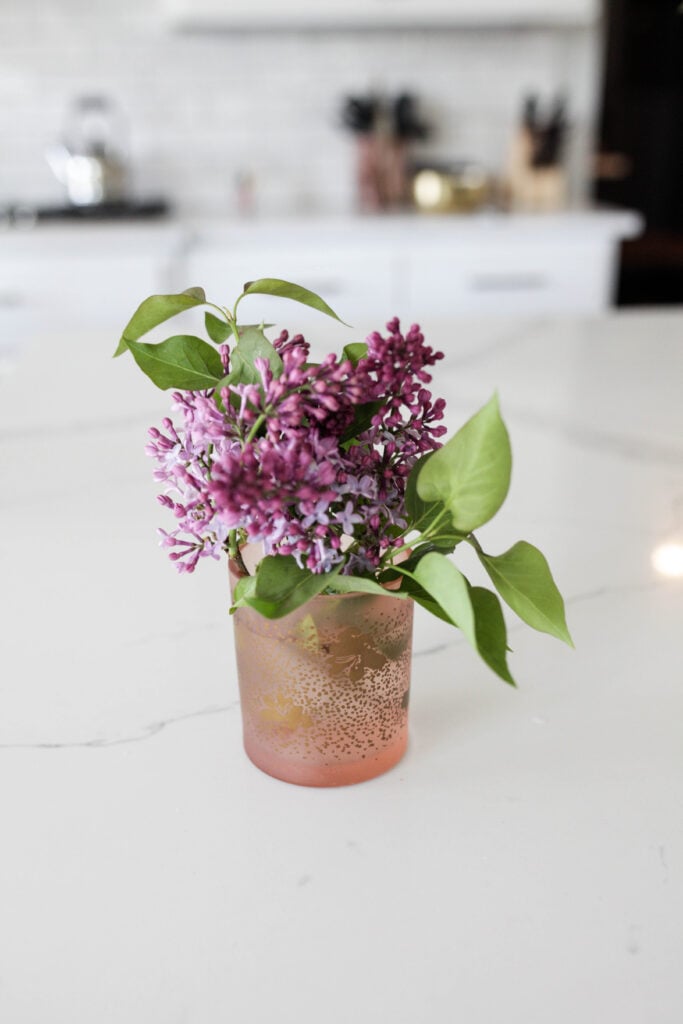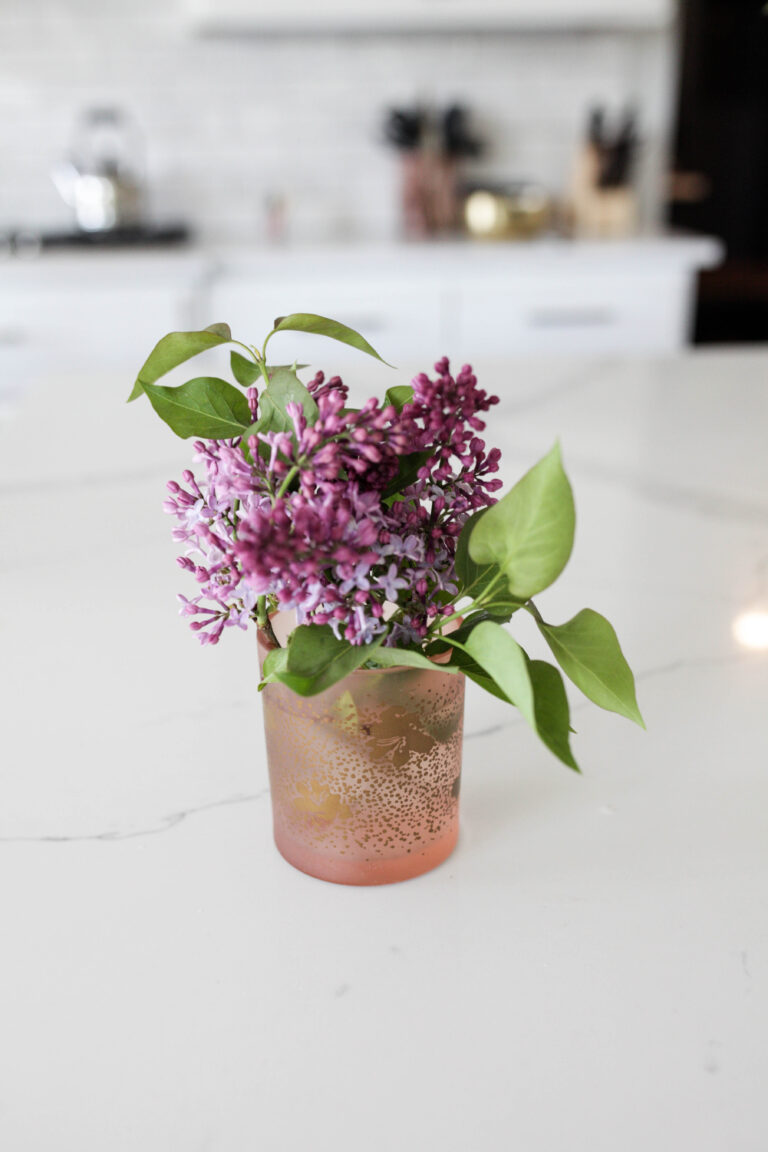 4. In the Oven
This method I haven't tried because I'm honestly afraid I will end up with wax all over my oven however some people swear by it!
Here's how to get wax out of your candle jar using the oven. Set your oven to 200°F. Line a cookie sheet (or any baking sheet with a decent lip) with aluminum foil. Place your candle upside down onto the sheet.
Put the candle in the oven for about 15 minutes until the wax has started to melt. Remove the pan and lift the jars off the pan using an oven mitt. Wipe any residual wax from the jar with soap and water.
How to Get A Label Off A Jar
If you're having trouble getting the label off the jar, start by soaking it in soapy water for 5-10 minutes. Scrape off as much of the label as you can.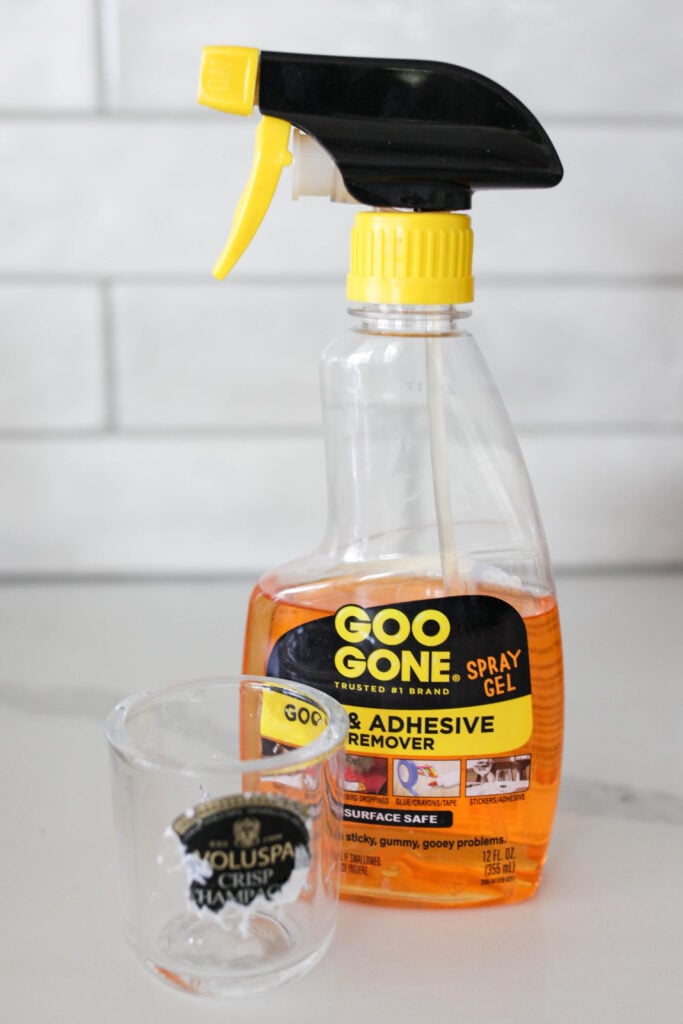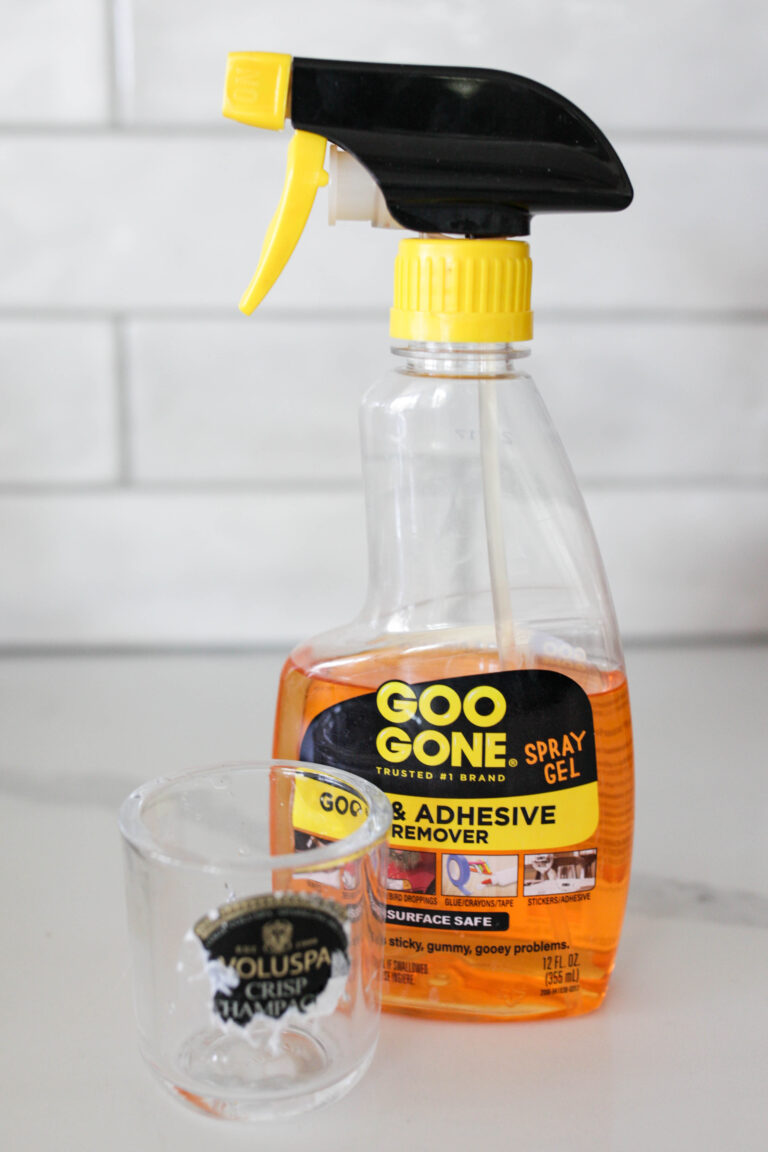 If there's still a bit of residue left, try using baby oil or Goo Gone to finish it up. Wash off any excess oil with soapy water and you're good to go!
How to Reuse Candle Wax
You don't need to just throw out the leftover wax. You can make a new candle! Either grab a smaller jar or combine wax from a variety of candles (ideally keep similar scents together). Combine them in a microwave-safe dish and heat in one-minute increments at 60% power until wax is melted.
Put a candle wick in the bottom of the jar you plan on using and pour the melted wax in the jar. Let it cool and harden. Then you're read to enjoy another candle!
And there you go! Now you know how to get wax out of candle jars, clean up the jar and make a brand new candle!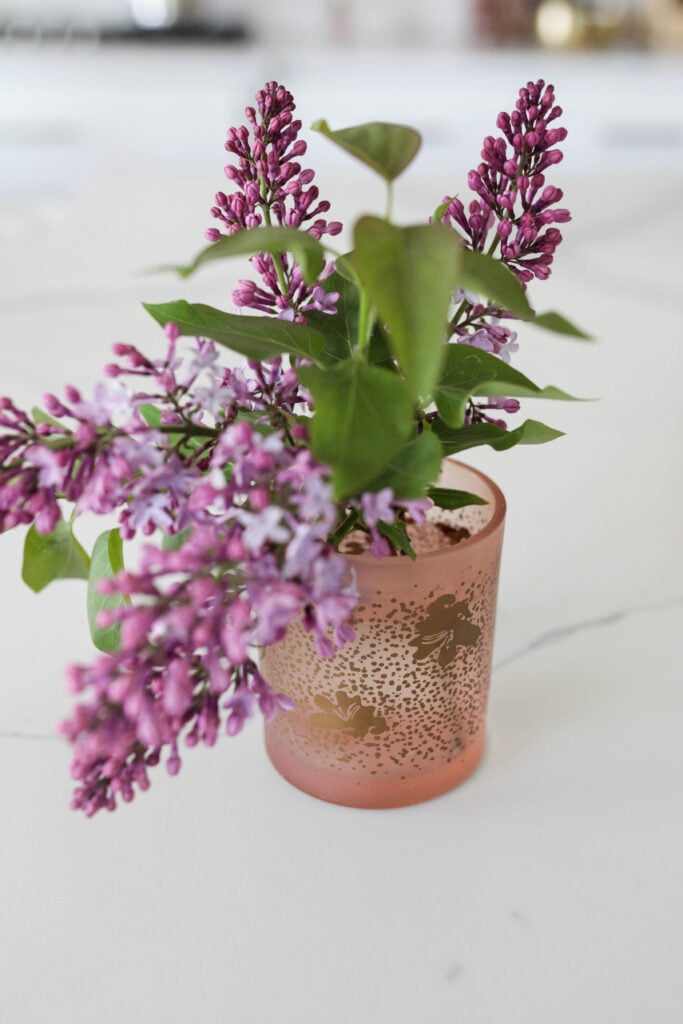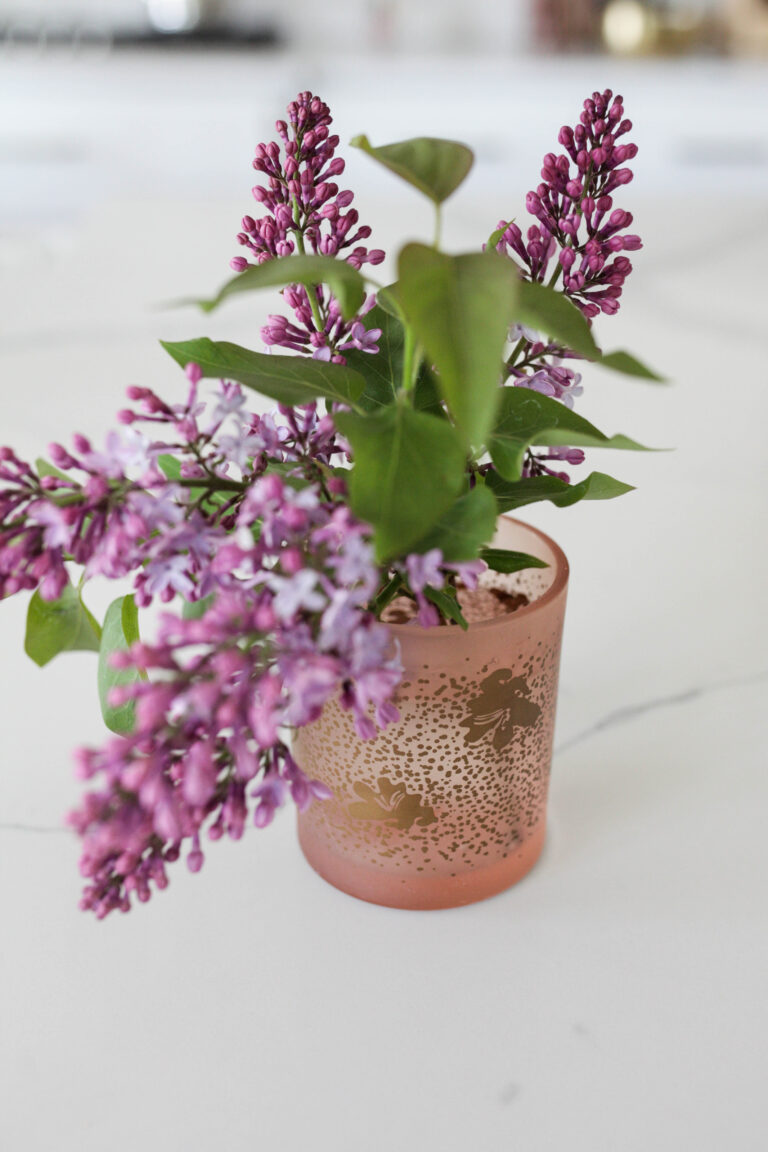 I hope one of these 4 easy ways to get wax out of candle jars help you give your old jars new life.
Want to do some more cleaning? Here's my favorite way to clean your makeup brushes!