Father's Day is quickly approaching! While celebrating the dad's in our lives should be something we do more than just one day a year, it's a great excuse to shower them with extra love.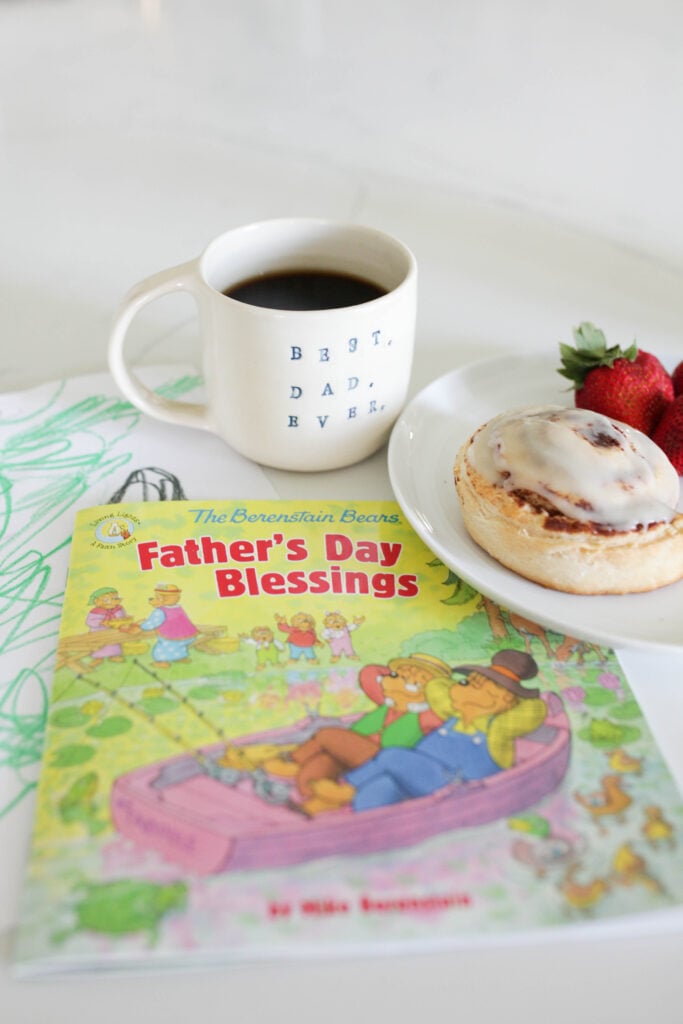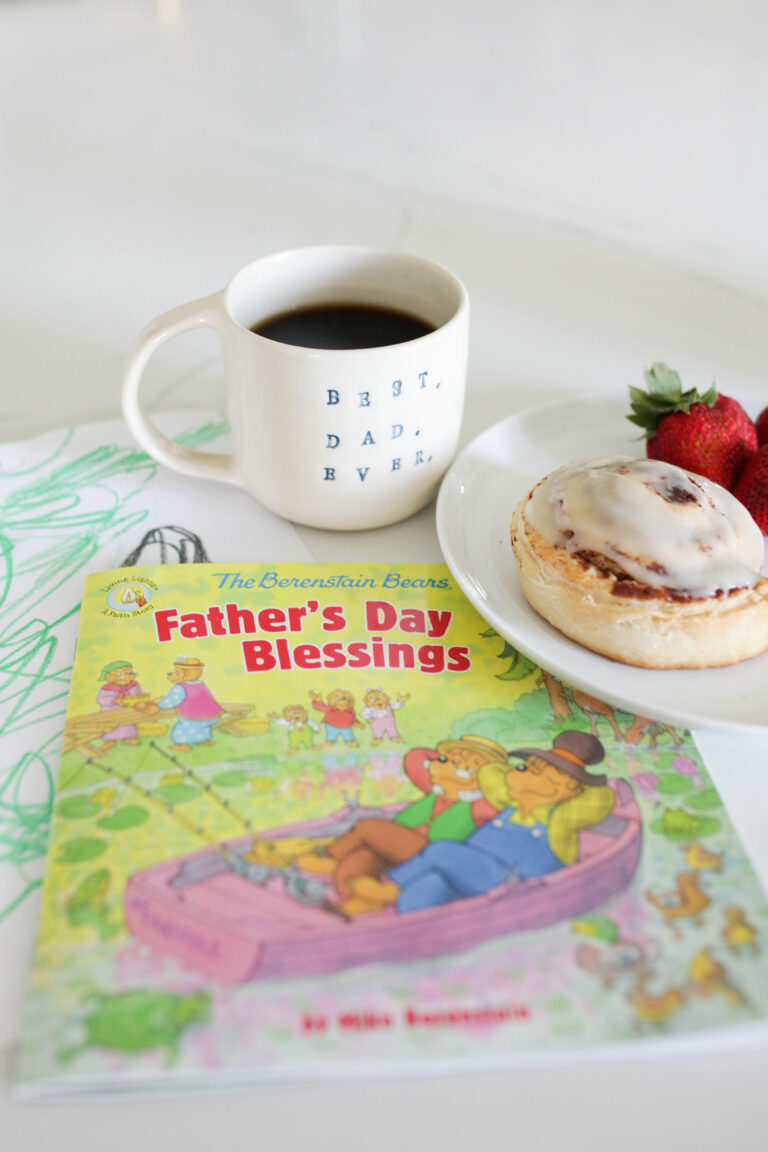 The kids recently got the Berenstain Bears Father's Day Blessings book which, in my personal opinion, is a great way at talking about Father's Day and how to celebrate with your kids!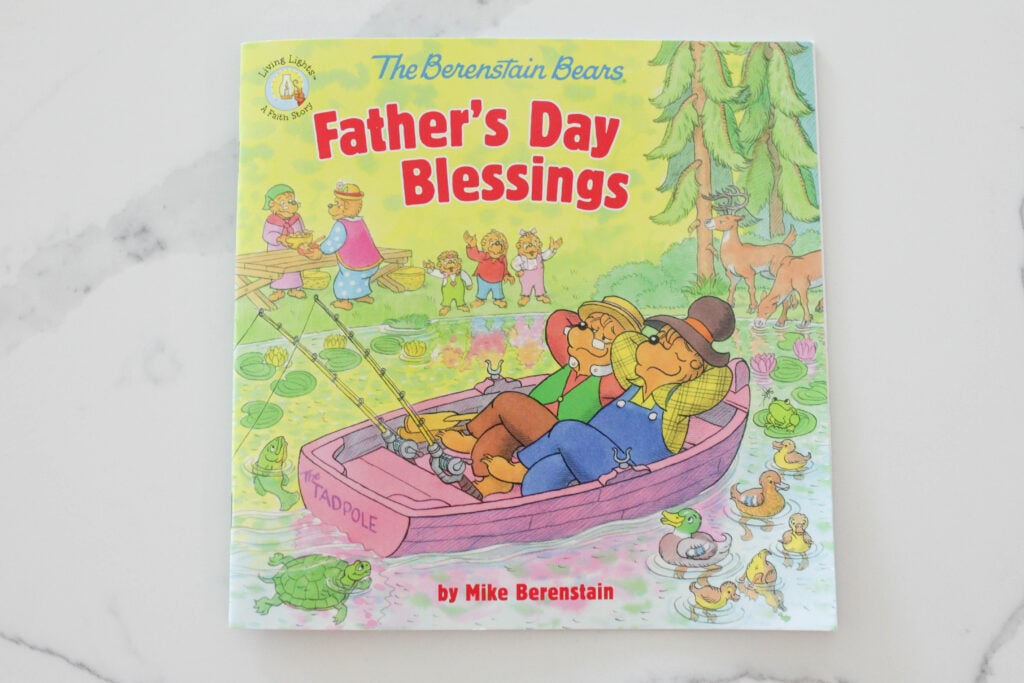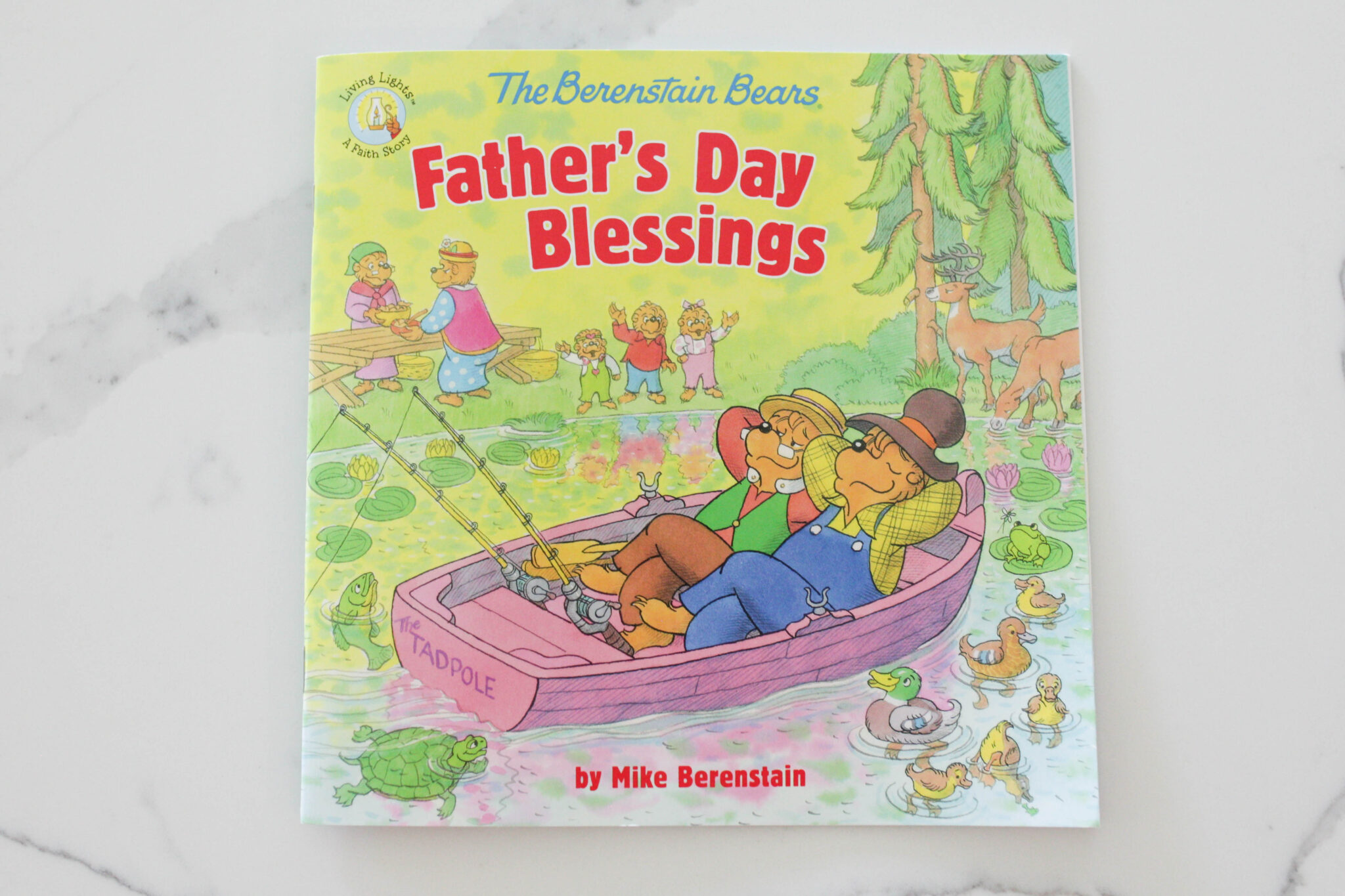 It can be a confusing concept about why maybe getting your dad a scooter for Father's Day isn't the best gift (we had that exact conversation at our house). This book helps kids learn about Father's Day with some fun ideas on how the celebrate Papa Bear!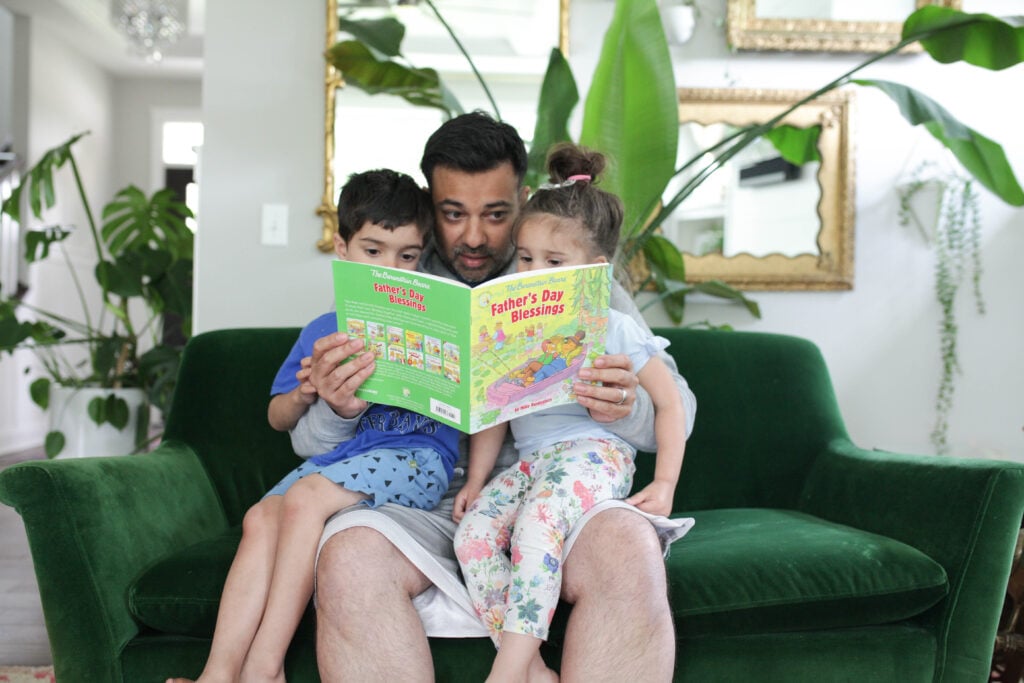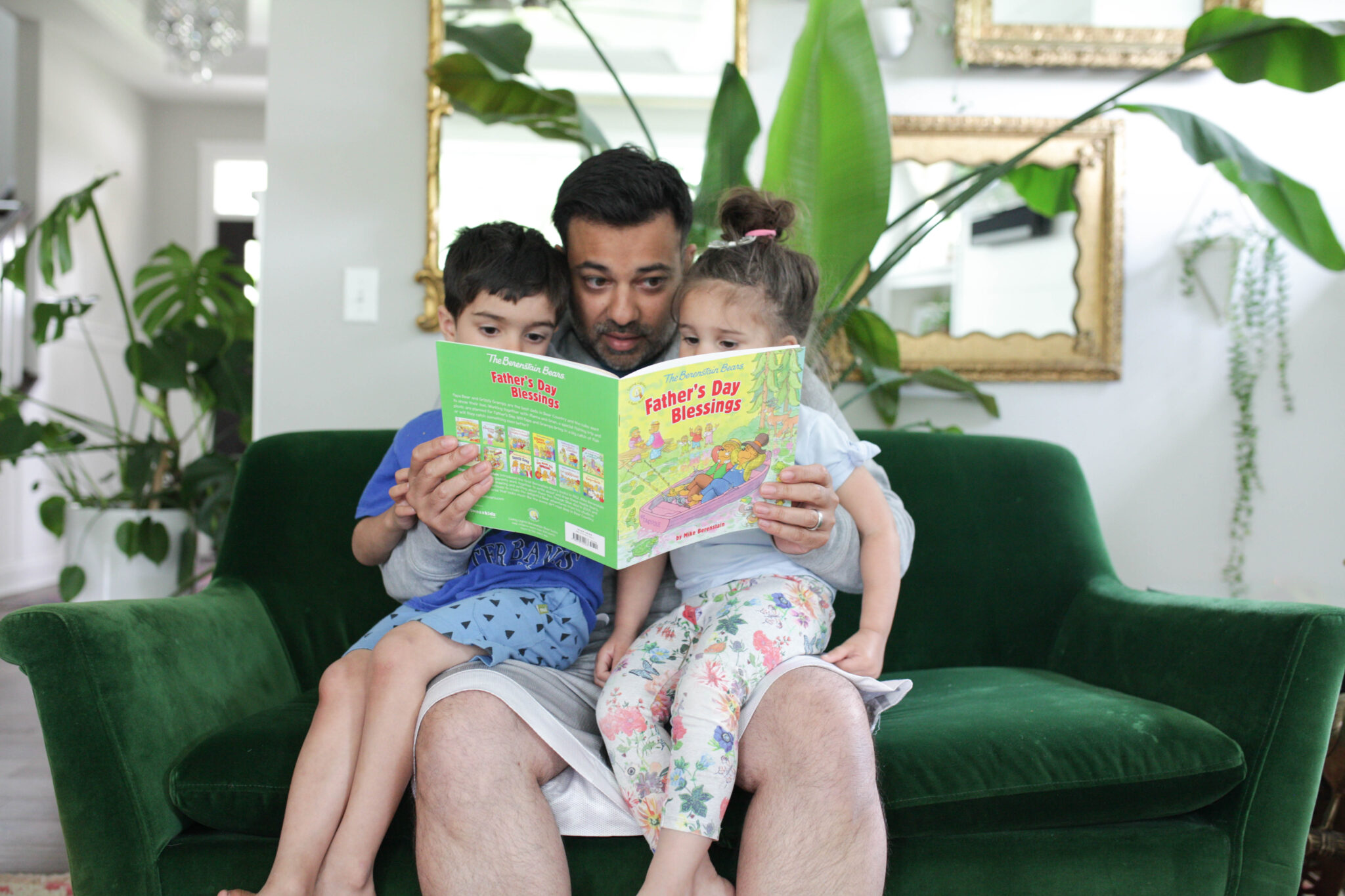 (You can find other Bible story books on this post!)
I also love so much how it talks about the fact that we ALL have a Father in Heaven. Father's Day isn't always the most joyful of days if we are estranged from our dads or didn't have one present growing up or becoming a father is something that hasn't been able to happen yet.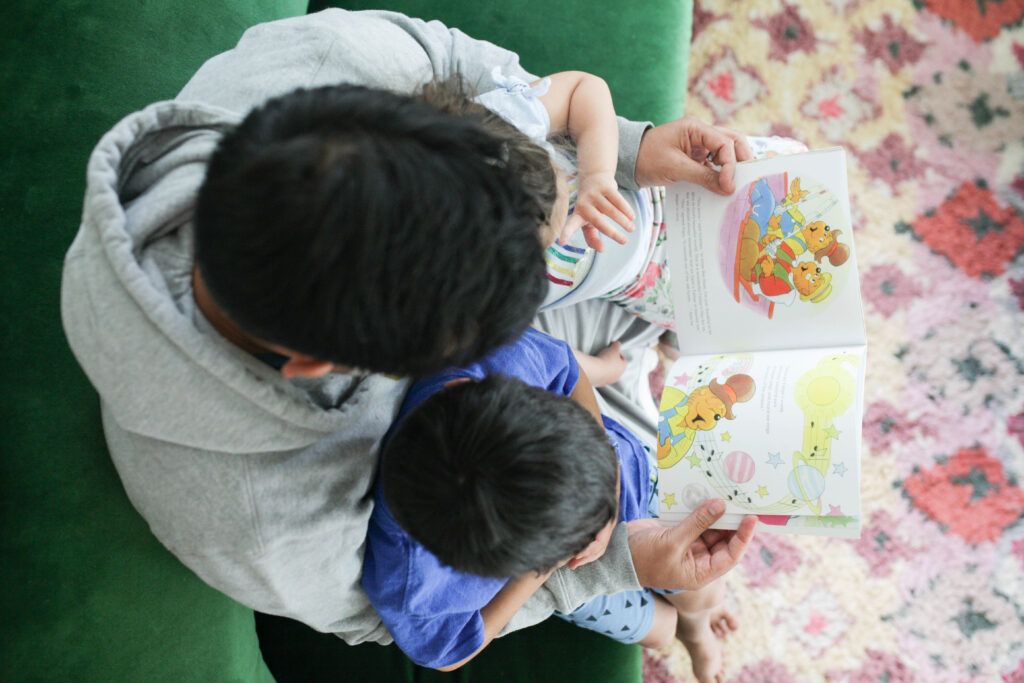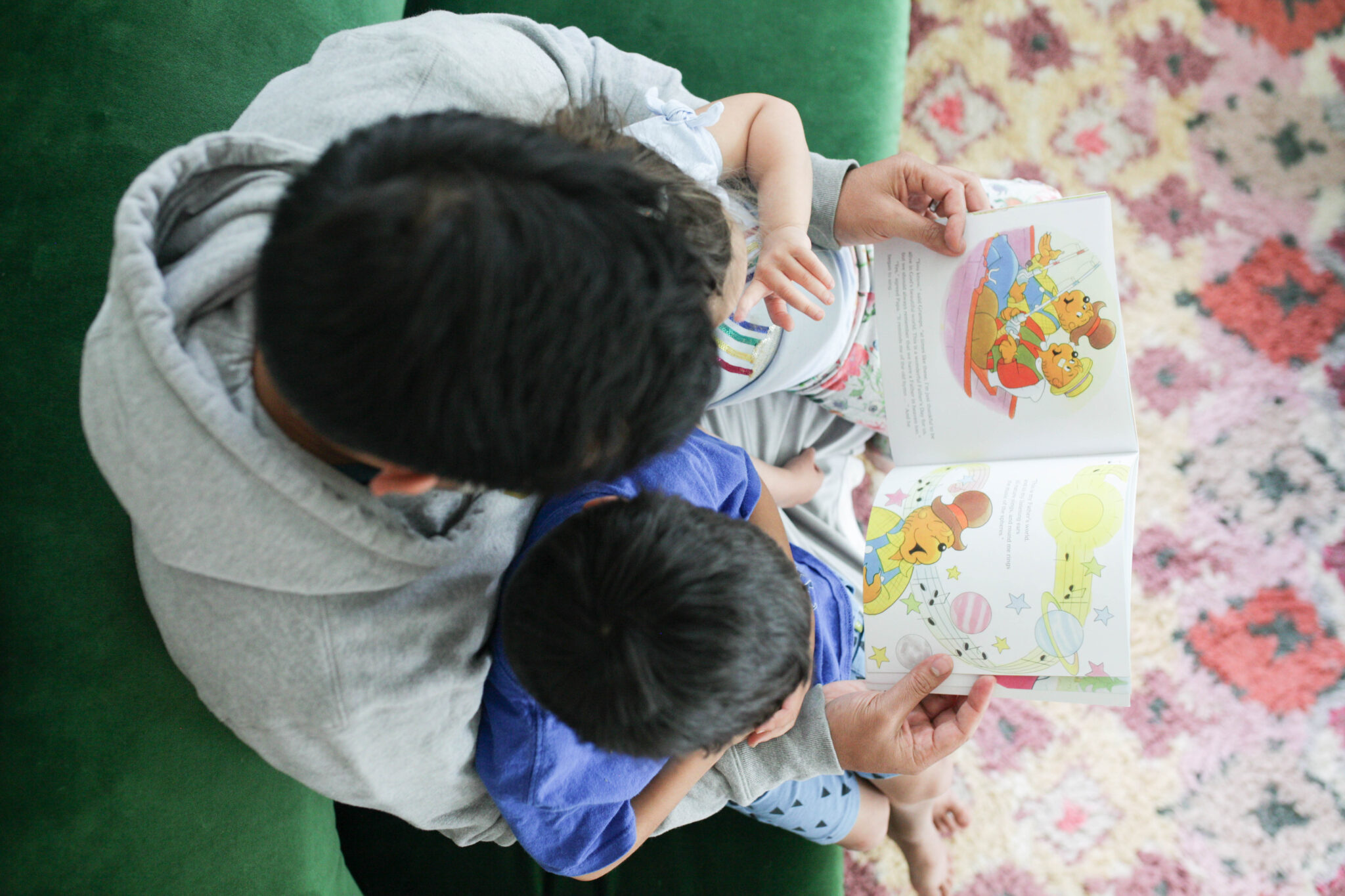 I love how this book talks about the dad and grandpa bears singing the hymn, This Is My Father's World by Maltbie Davenport Babcock. It's an old hymn that I can remember singing my entire childhood!
You can take a listen to it below and find the book on Amazon here! Your kids will love reading this book alongside their dad or any grown up in their life.
For those of us who will be celebrating Father's Day in our homes, I wanted to share a few simple, inexpensive ways to celebrate as well as some free printable Father's Day cards for your kids to color and personalize!
5 Simple Ways to Celebrate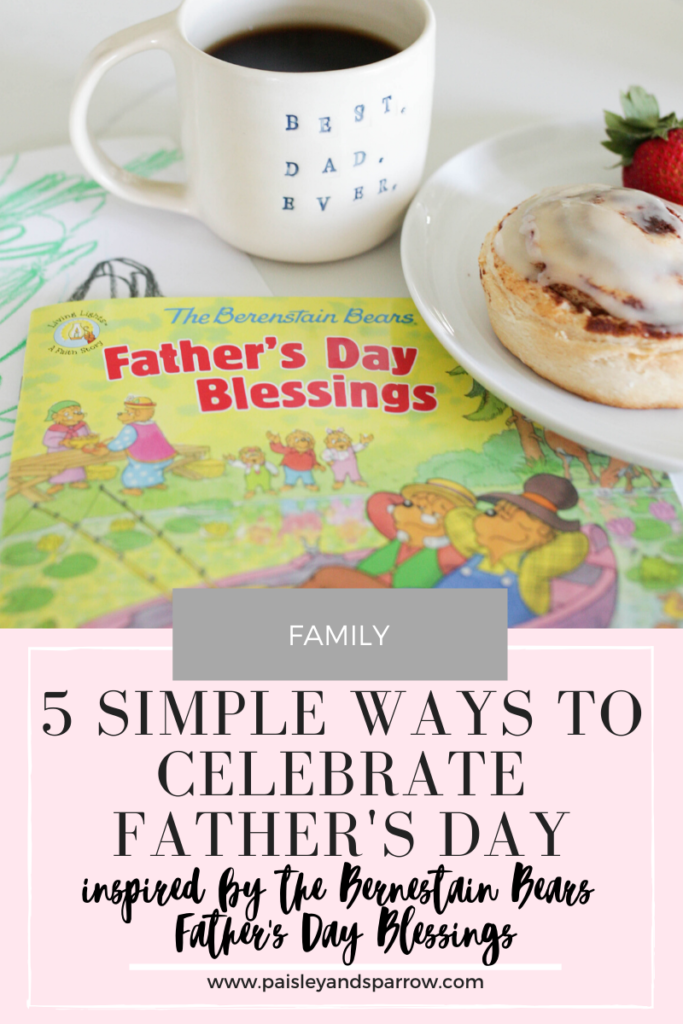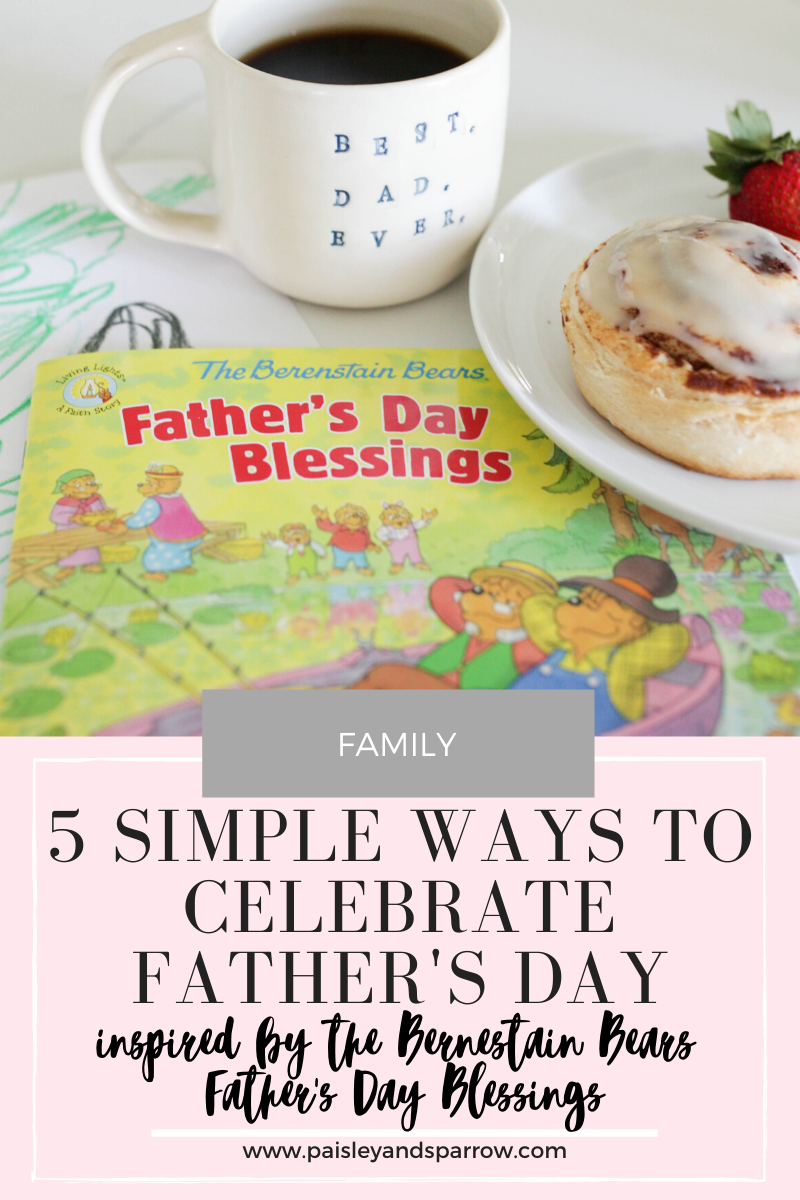 1. Breakfast in Bed
I can remember growing up and making my dad breakfast in bed every Father's Day (and by making I'm sure it was making more of a mess for my mom to clean up as she actually made him an actual breakfast).
It can be as simple as toast and coffee or something a bit more extravagant!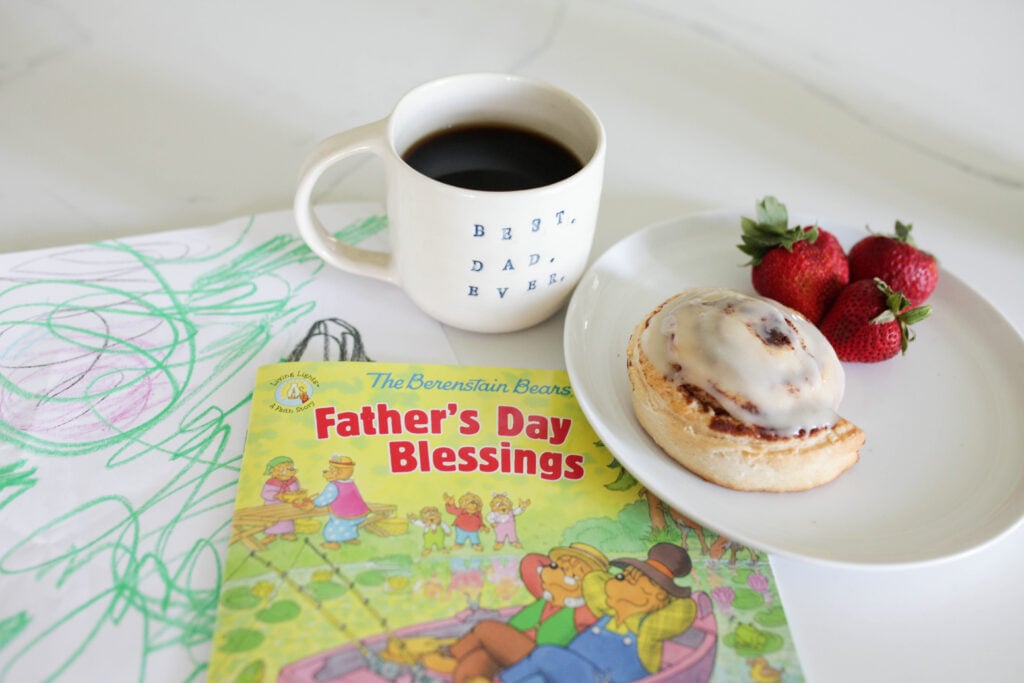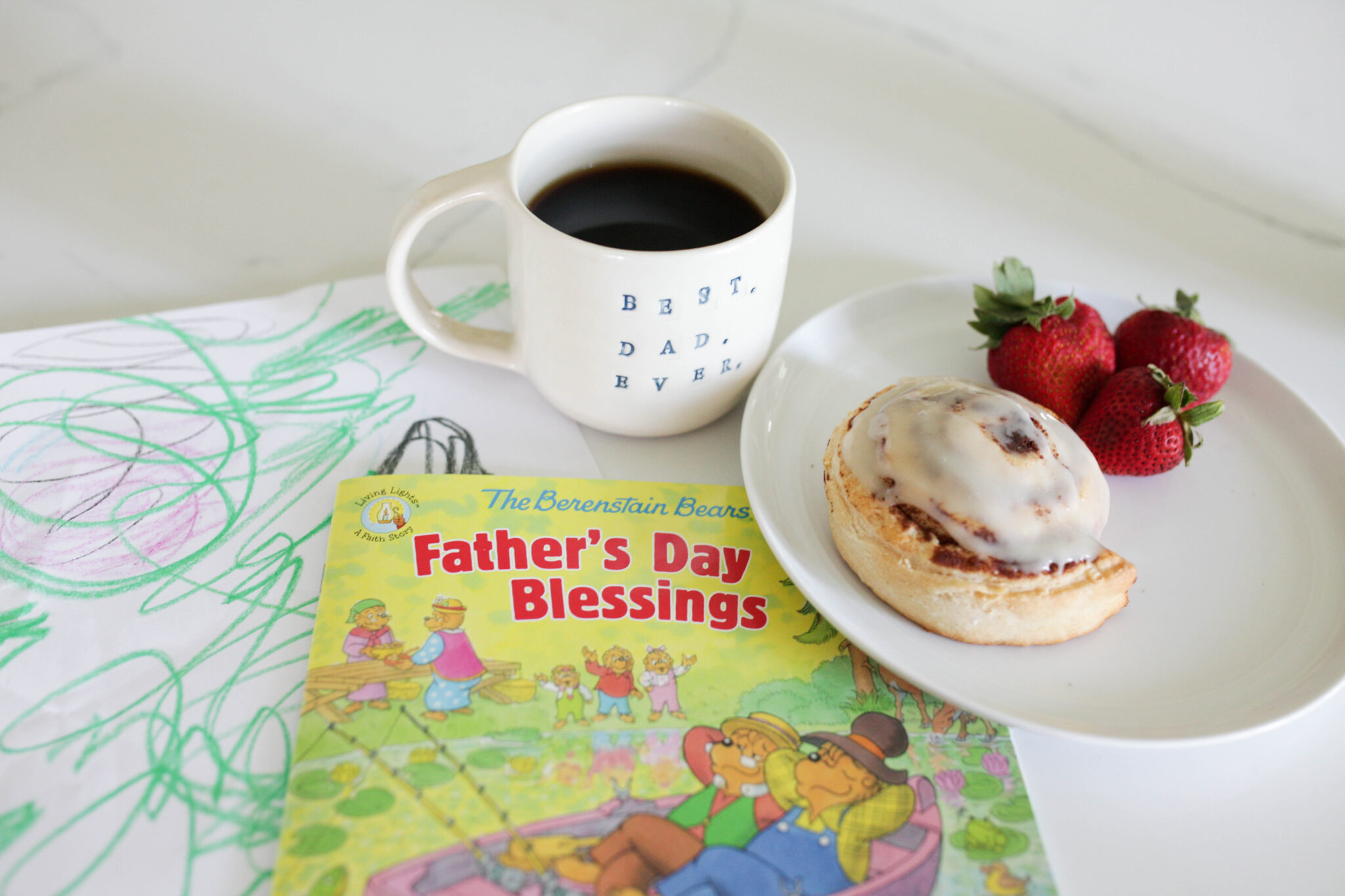 2. Dad's Favorite Actitivy
What is the dad you're celebrating's favorite activity? Is it golf? Try mini golfing! Fishing? Head out on a boat!
Painting? Have a painting party! Whatever it is try it out together as a family! And maybe even give dad a little extra time to do it on his own if he wants. 😉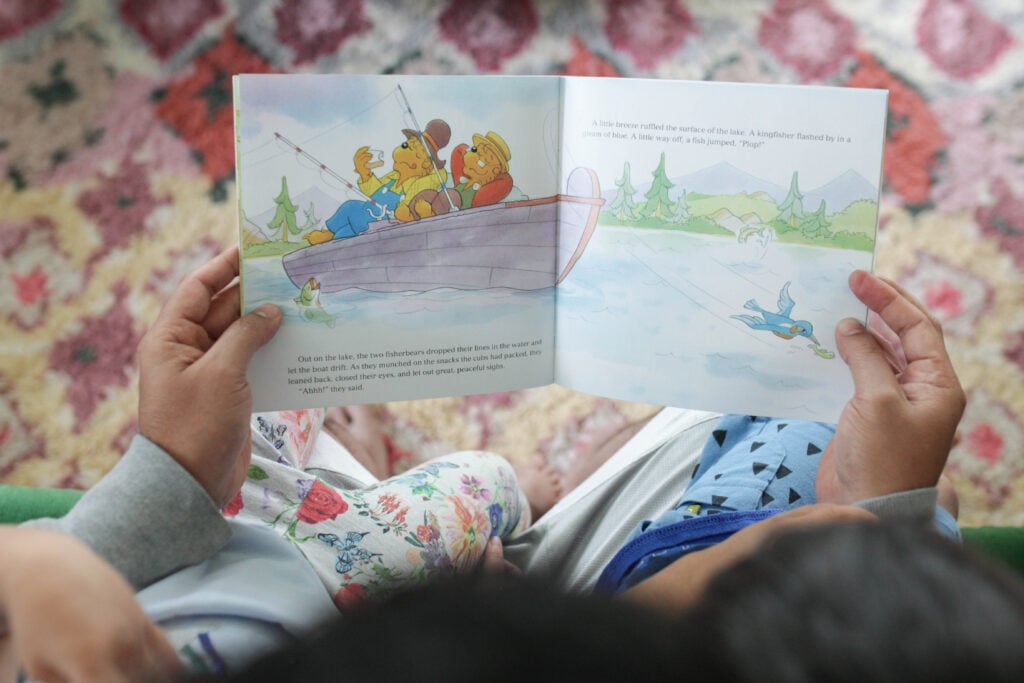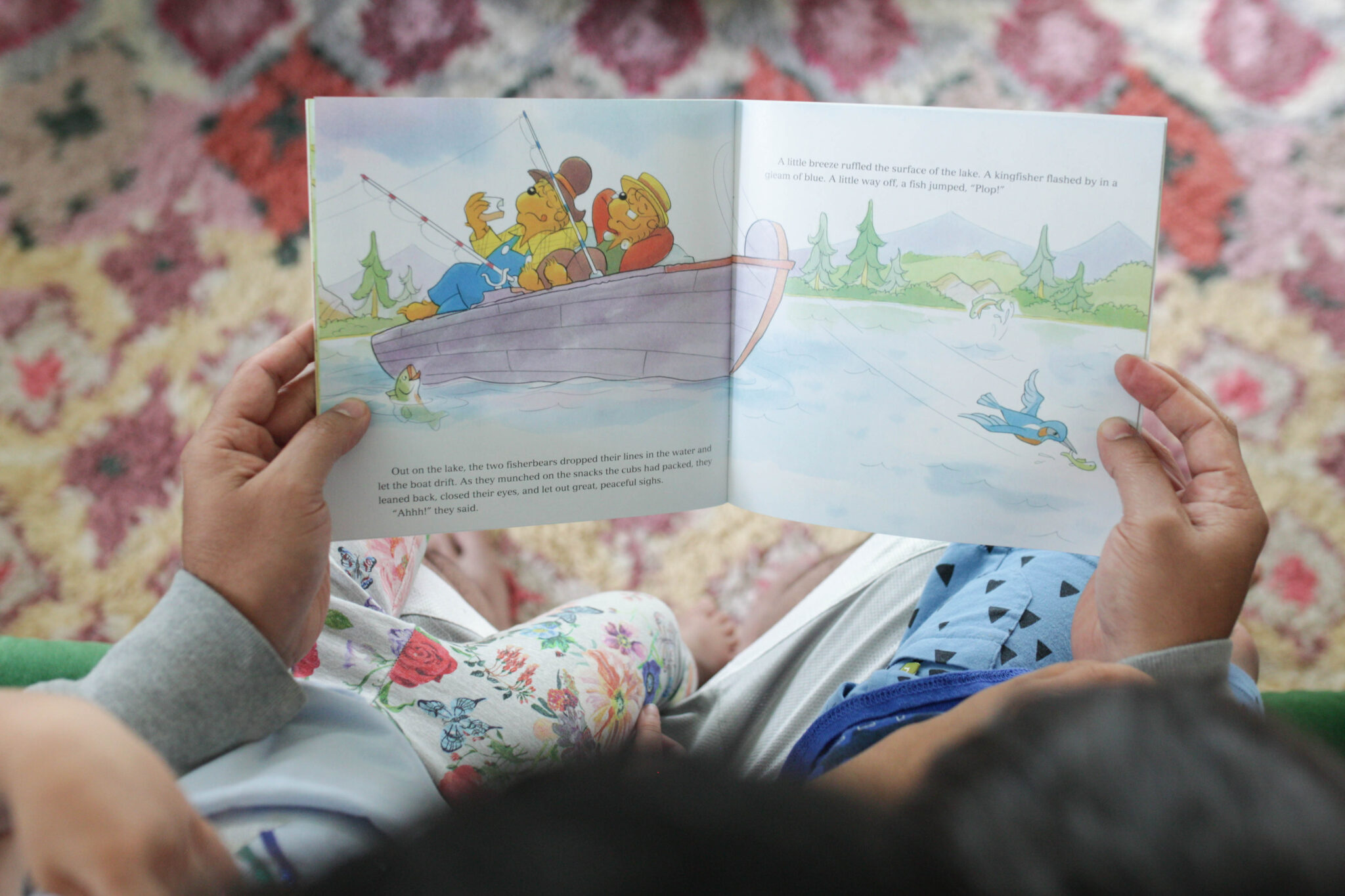 3. Gift Him a Chore Free Weekend
Is dad in charge of mowing the lawn? Do it for him! Is he supposed to walk the dog each day? Take it over for a day! If there's something you can do for him so he doesn't have to do it, go for it!
4. Host a Dad Party
Get Dad's favorite dad friends together for a bbq (or pizza party or whatever!). Dad will get to hang out with his best friends AND his family – win win win!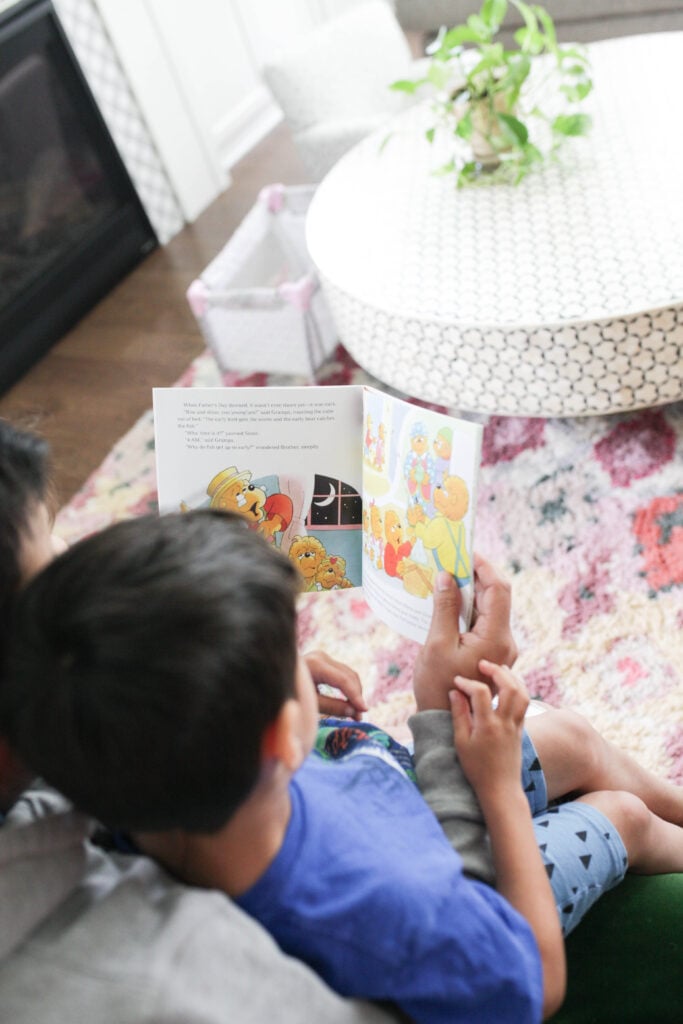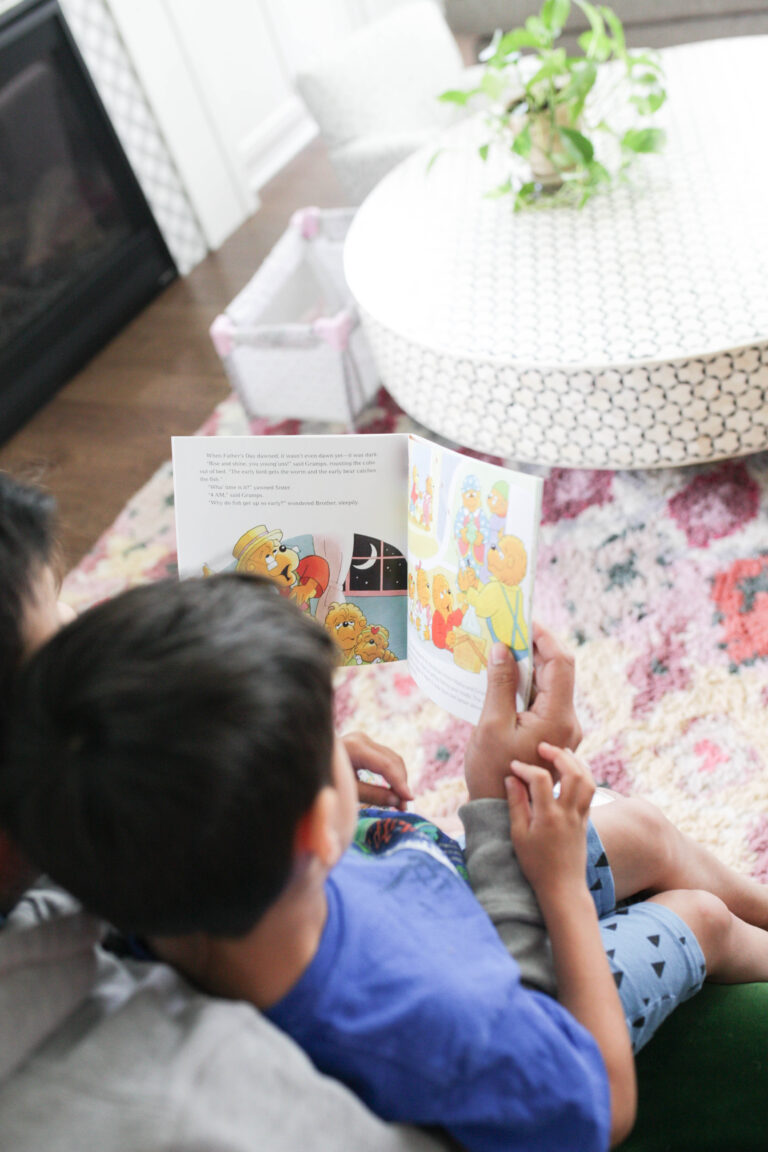 5. DIY a Gift or Card
Whether it's finger painting, a dinosaur on a stick or a handprint on a plate, anything handmade will sure to tug at dad's heartstrings!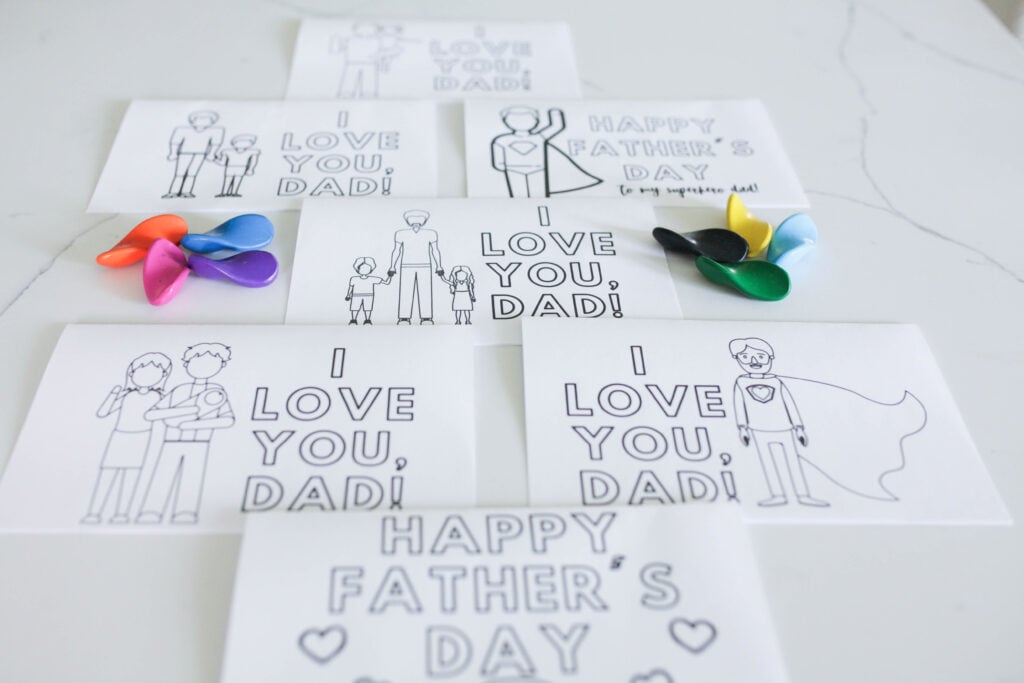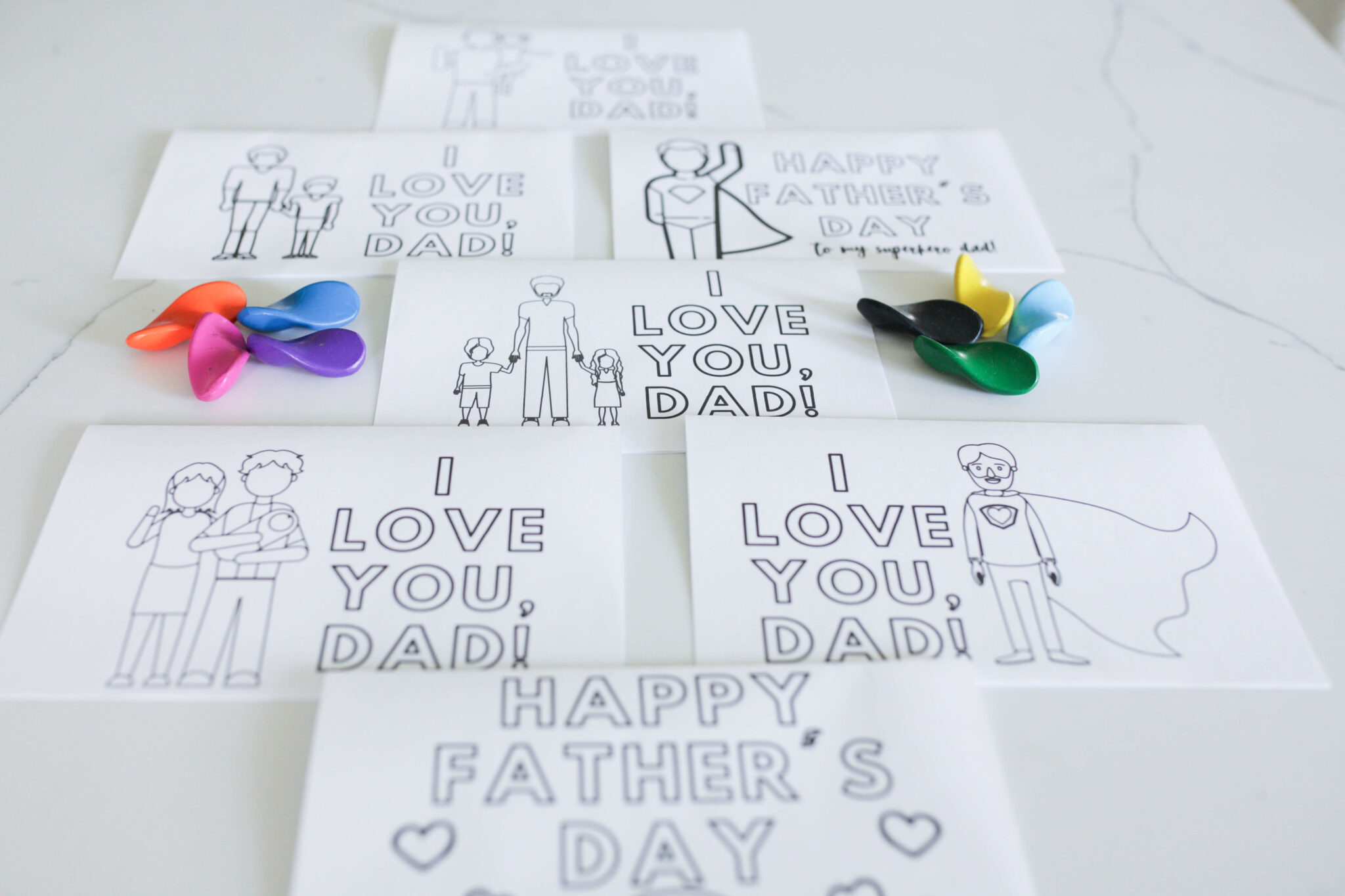 Most important of all, talk to Dad or just think about some of his favorite things to do and try to incorporate those in to his day. If he loves hiking, go for a hike! If he loves to cook, make a gourmet meal together.
Use one of these free card templates to color your own Father's Day Card for your dad! The inside is blank so feel free to give the kids free reign in coloring, write a personal message or any number of things.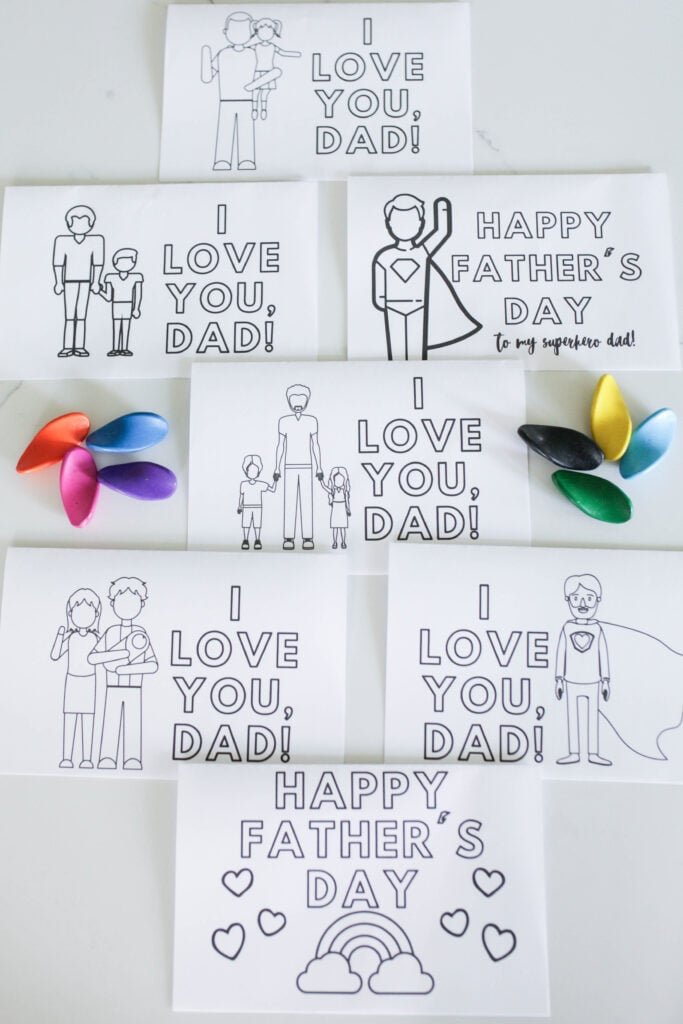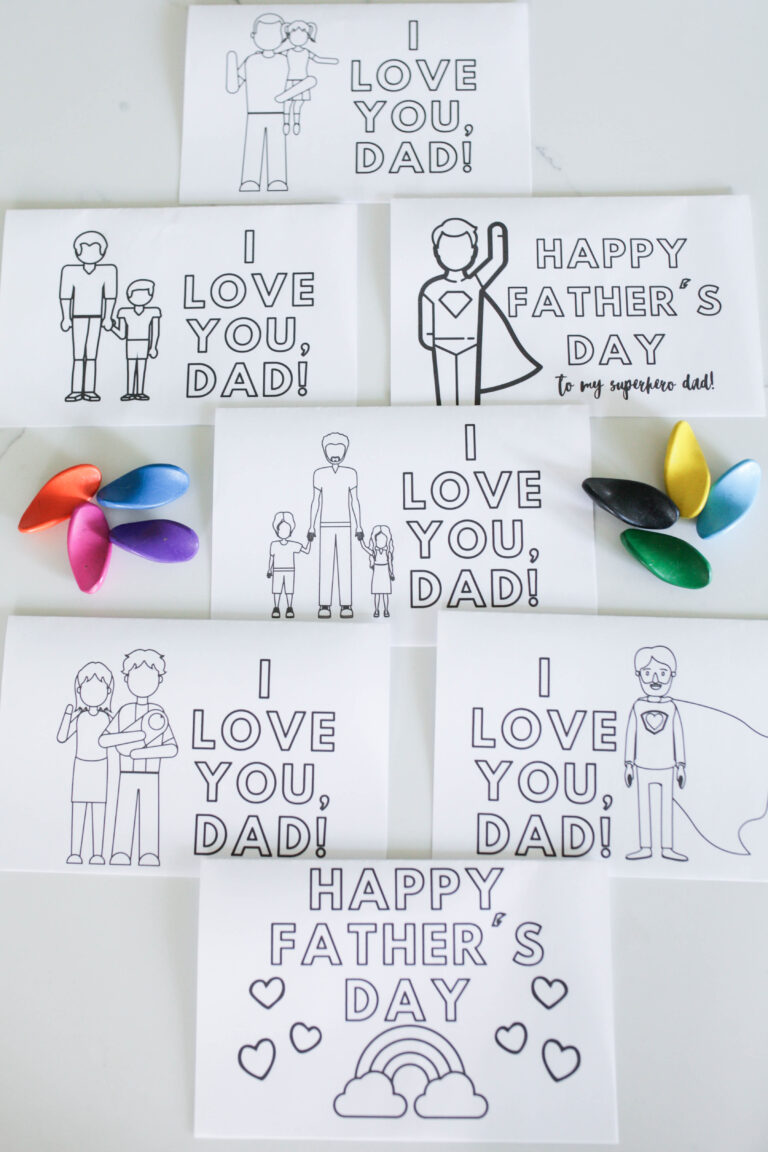 Showing him you love and appreciate him doesn't need to cost a ton of money or be a ton of work. Sometimes the most simple things are some of the most meaningful.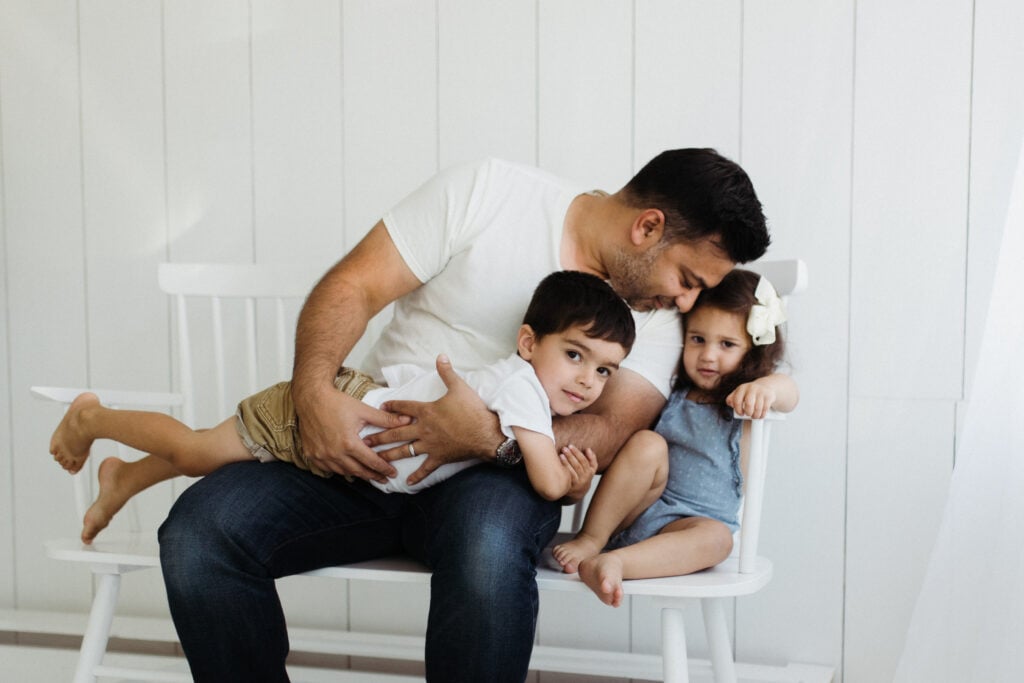 Thanks to the Berenstain Bears Father's Day Blessings book for helping me to think creatively on ways to celebrate dads this year and also for the reminder that our Father in Heaven is always looking out for us!