Family photos is a necessary evil. Nobody likes coordinating outfits, forcing your kids to put on something they hate and bribing everyone with treats at the end (a beer for the men and candy for the kids!). But it doesn't have to be painful! Today we're going to walk through some key tips for rocking your family photo outfits and experience!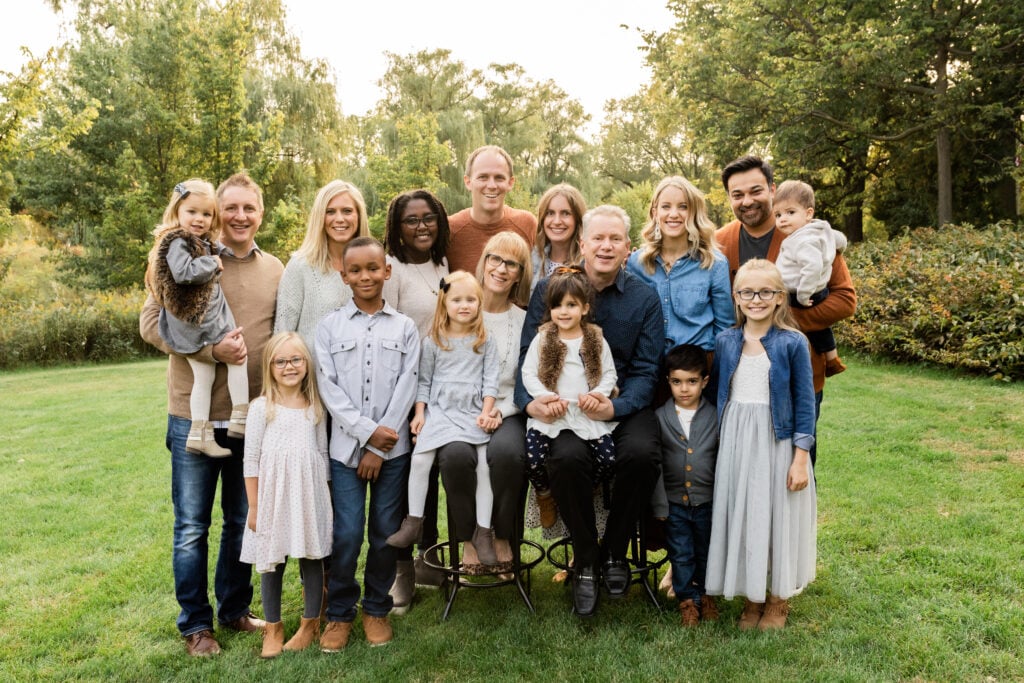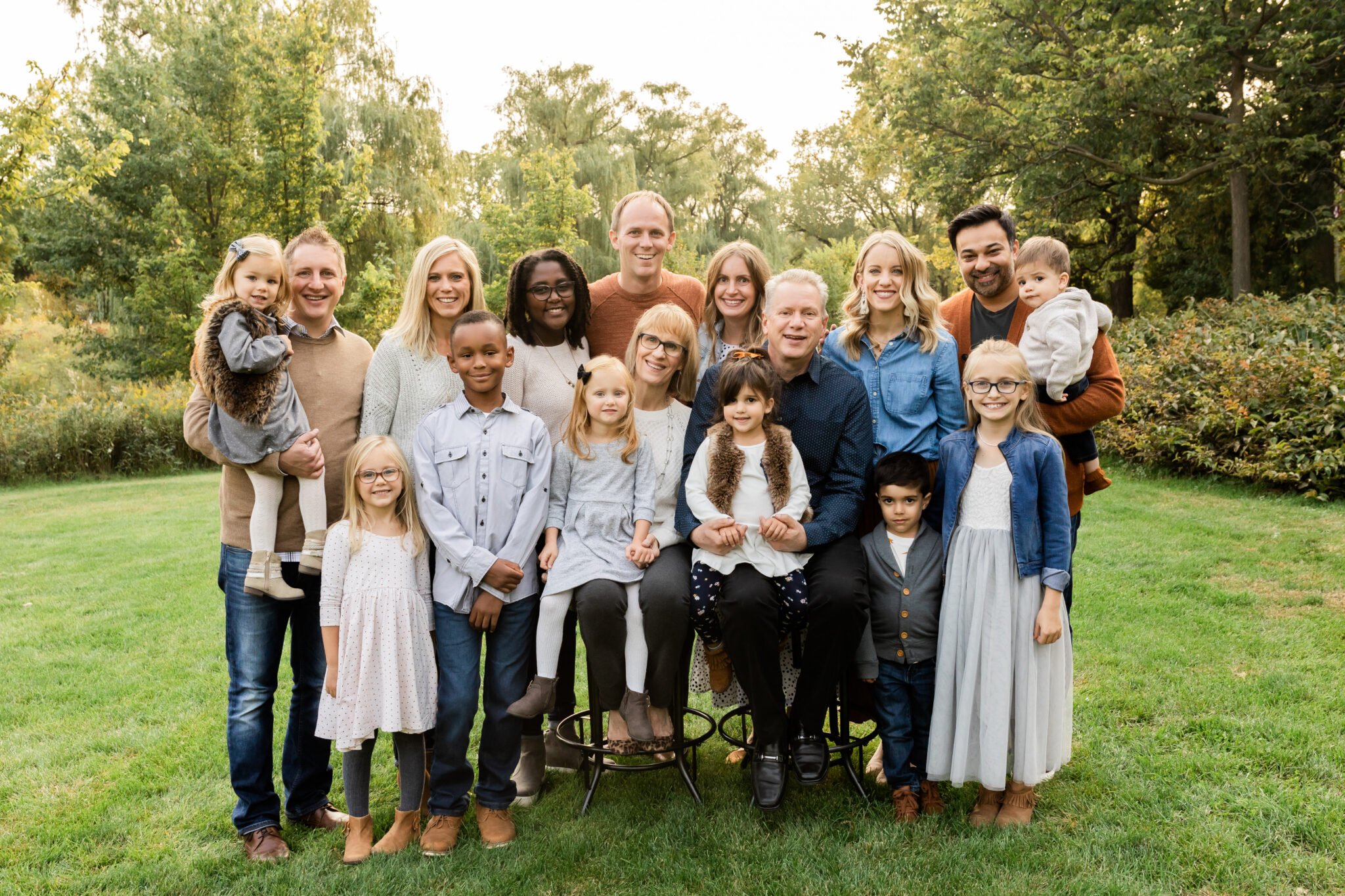 As a mom of 3 I've been through my fair share of family photo sessions. We've done everything from just our immediate family to 2 sessions with my entire family which consists of 17 people!
Coordinating outfits and keeping attitudes happy can be a challenge. Here are some of my best tips, tricks and hacks!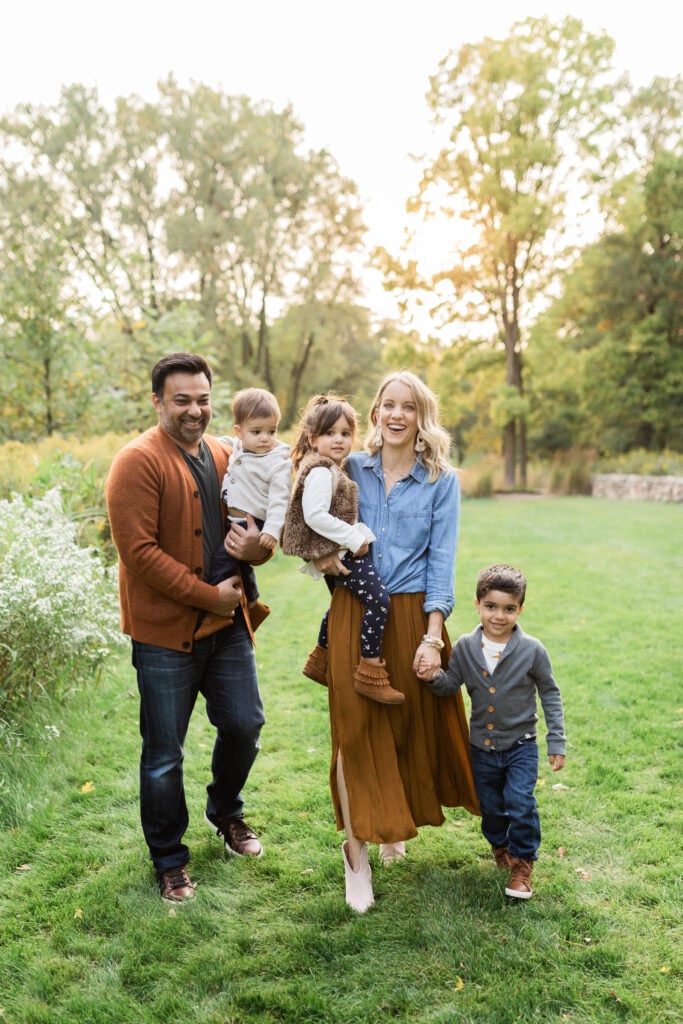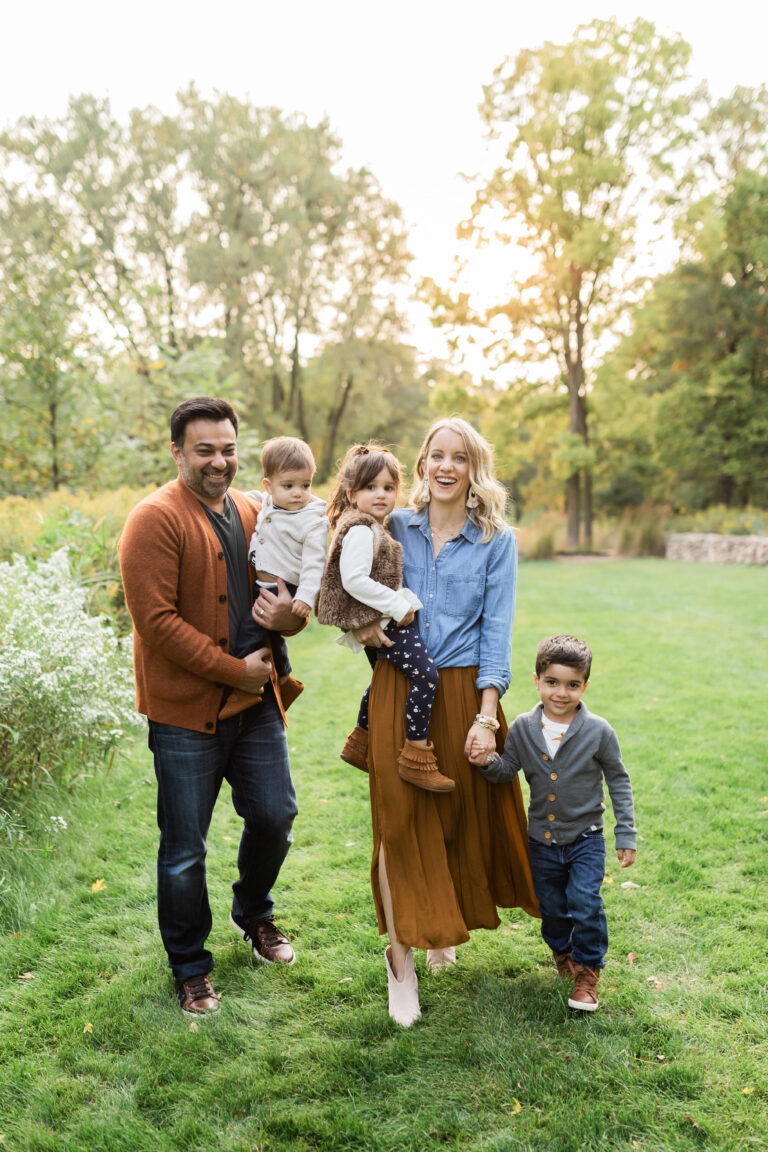 Let's start with the most important question, what should you wear for family photos?
What should you wear for family photos?
Let's start with 5 expert tips.
1. Coordinate, Don't Match!
You don't want to end up on a "family photos gone wrong" book in a few years. Coordinate your colors (think neutrals or shades of a certain color), not the same color on everyone.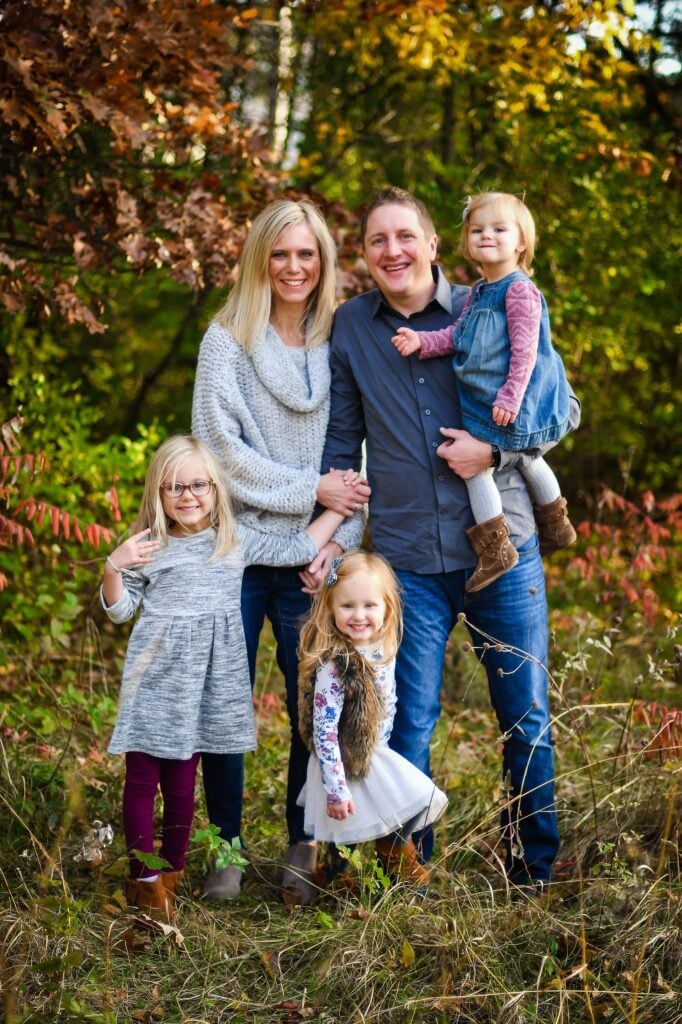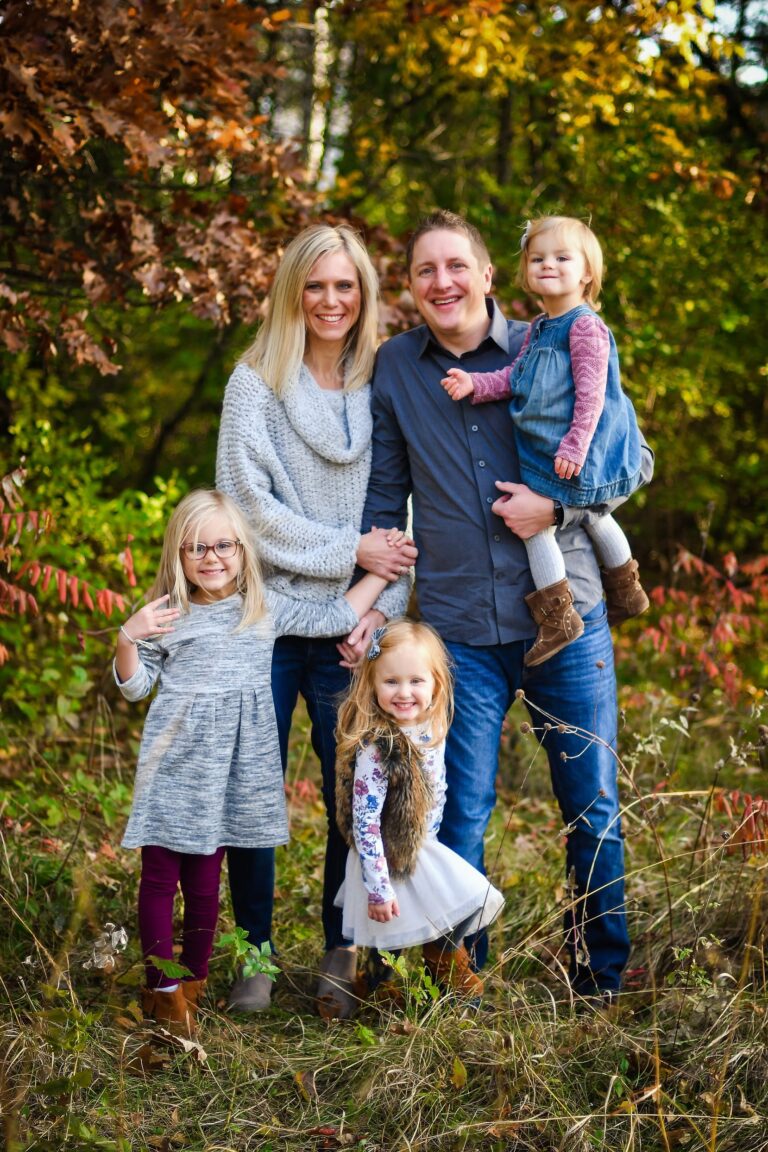 I'll share color scheme ideas below but look in your own closets to see what colors most of the family owns! Chances are you can get the bulk of your outfits from clothes you already own!
2. Stick to Your Own Personal Style
If you love dresses, wear one! If you despise them, don't do it just for the pictures! Go for something you feel good in and feel like yourself in. You want to recognize yourself in these photos!
Same goes for your kids. If your son LOVES bowties, by all means let him wear one! Your daughter won't leave home without a tutu on? She should definitely wear one. It'll be a lot easier to have good attitudes if they like what they're wearing.
3. Fit Your Surroundings
If you're taking photos in the woods, a formal tux and fancy gown probably aren't the best option. Figure out your location (home, a park, etc) and plan accordingly!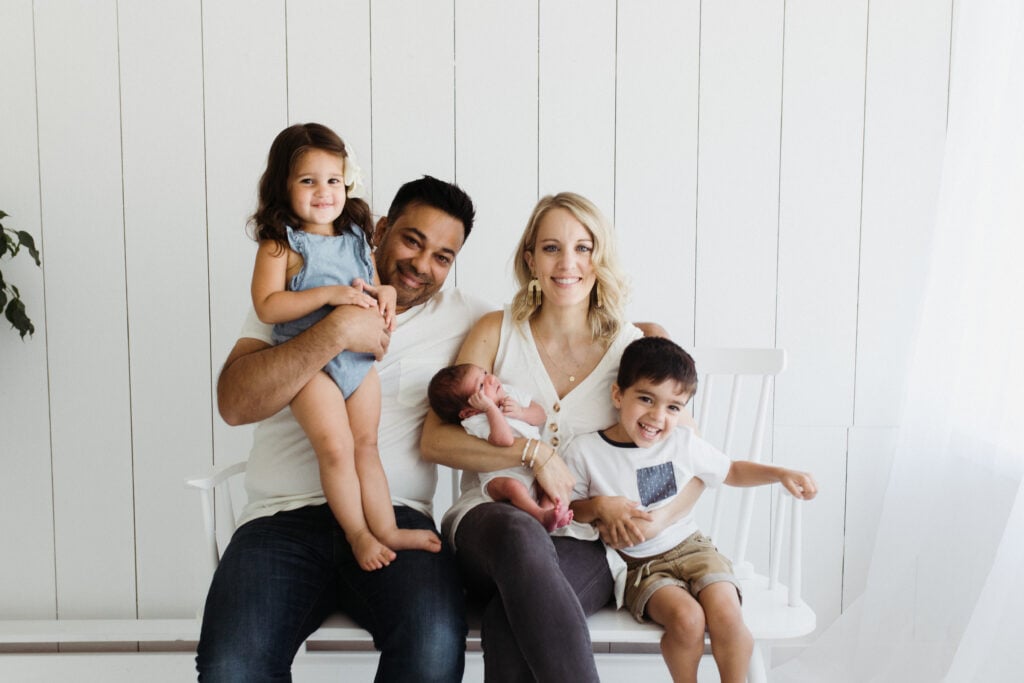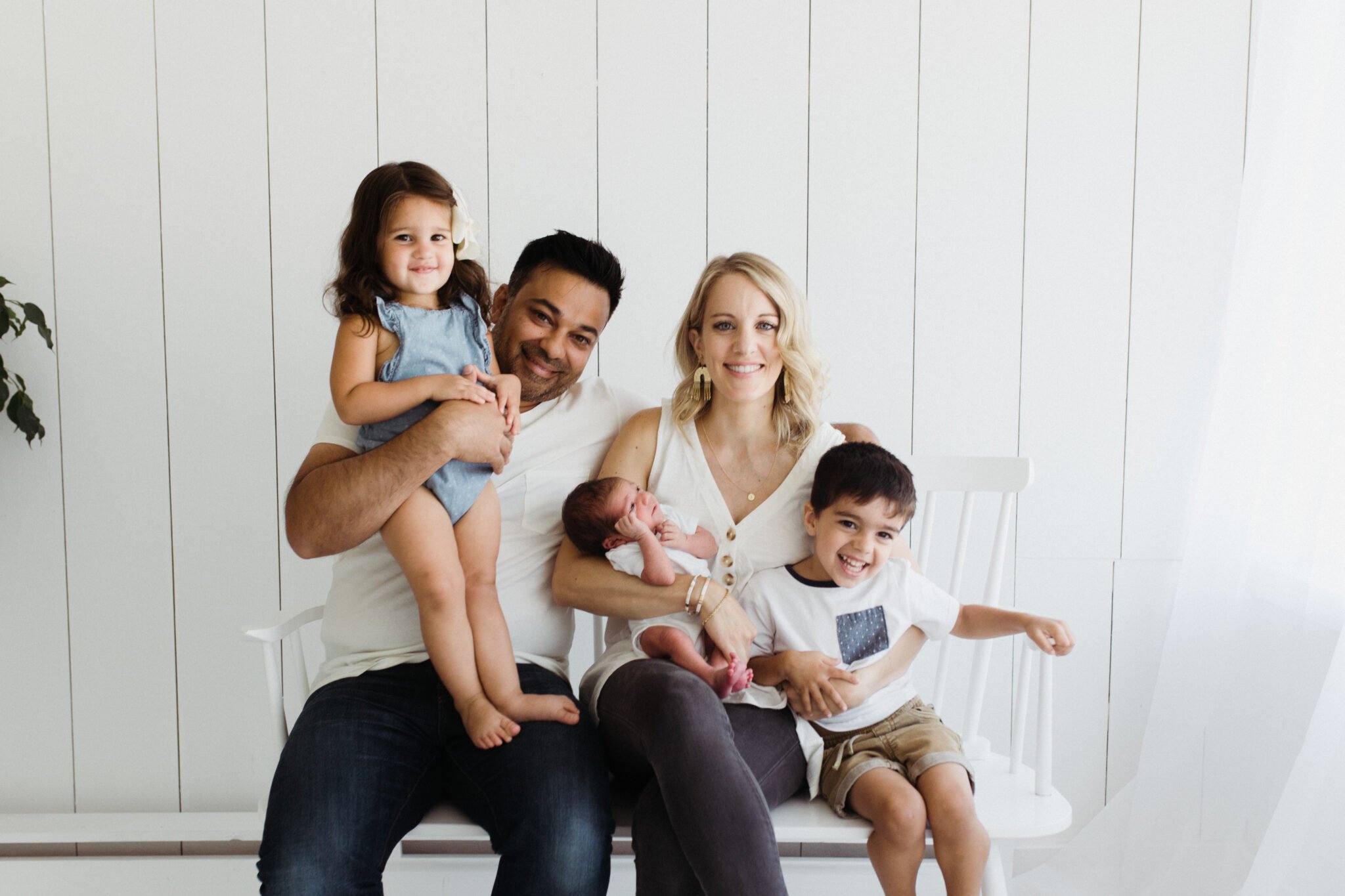 4. Plan Ahead!
This one is SO important. Don't try to wing it the day of your photos – plan ahead! Figure out your color scheme (more on that below), go through all the clothes you have and figure out what needs to be bought.
Then, try on your entire outfit (shoes and accessories included!)! You don't want to get to the day of the shoot only to realize your daughter outgrew the shoes you planned her wearing!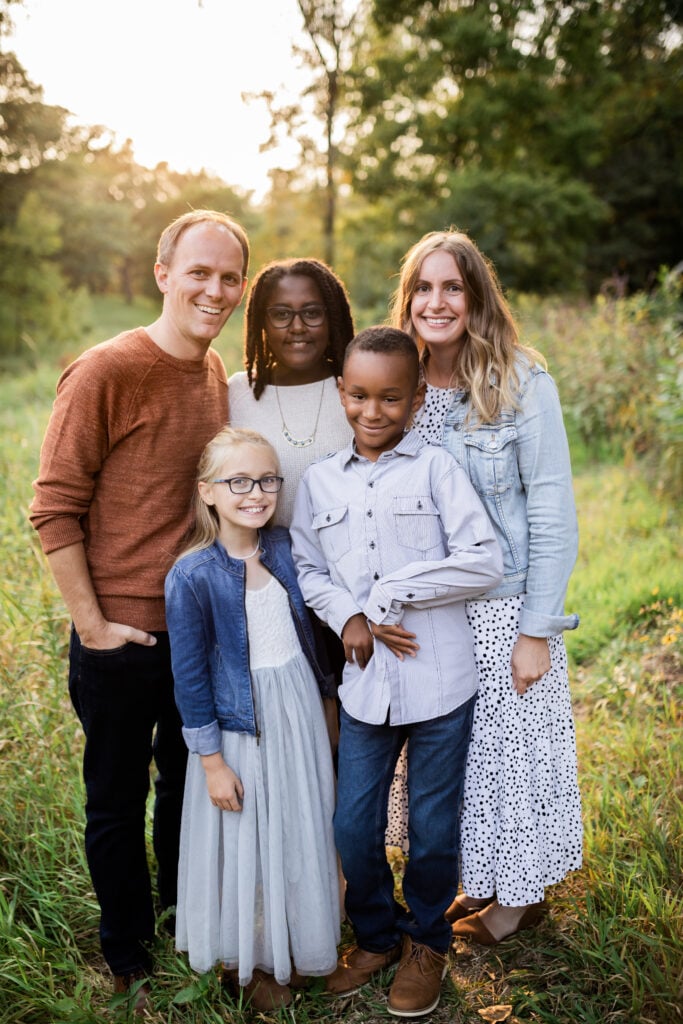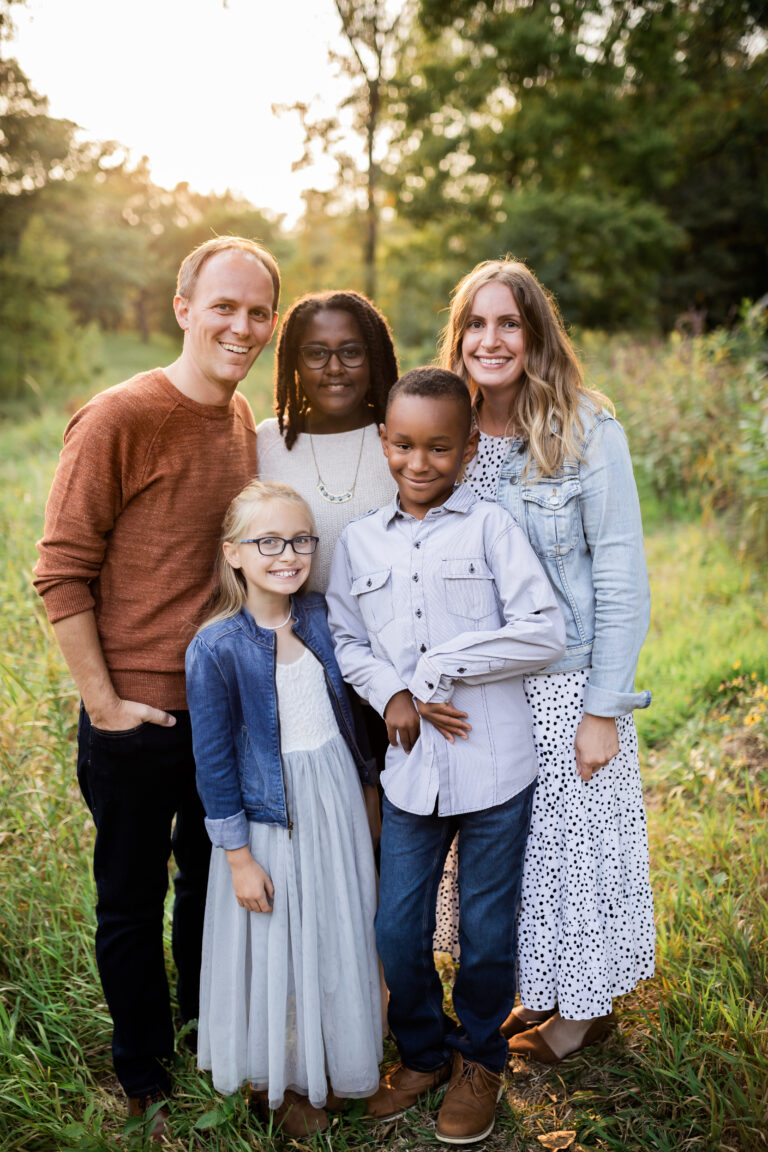 5. Be Comfortable
The last thing you want is to be wearing a skirt that keeps riding up so you spend your whole shoot pulling it down. Or a top that rides low that your kids keep tugging at.
You want to be able to walk freely, throw your kids in the air and be yourself! Now's not the time to be uncomfortable – it'll show in those photos!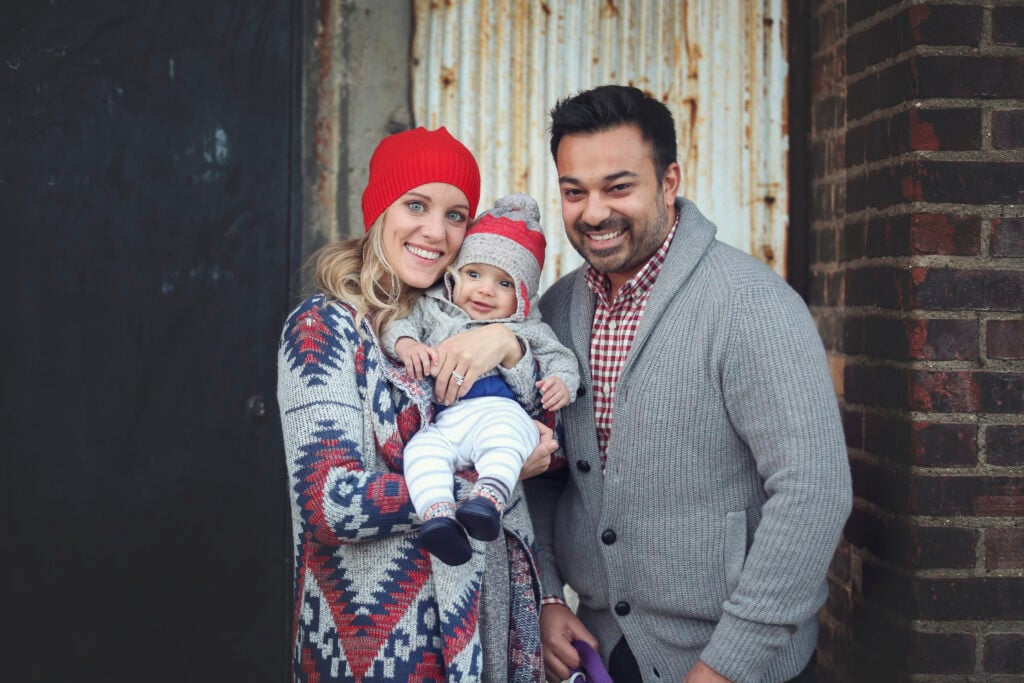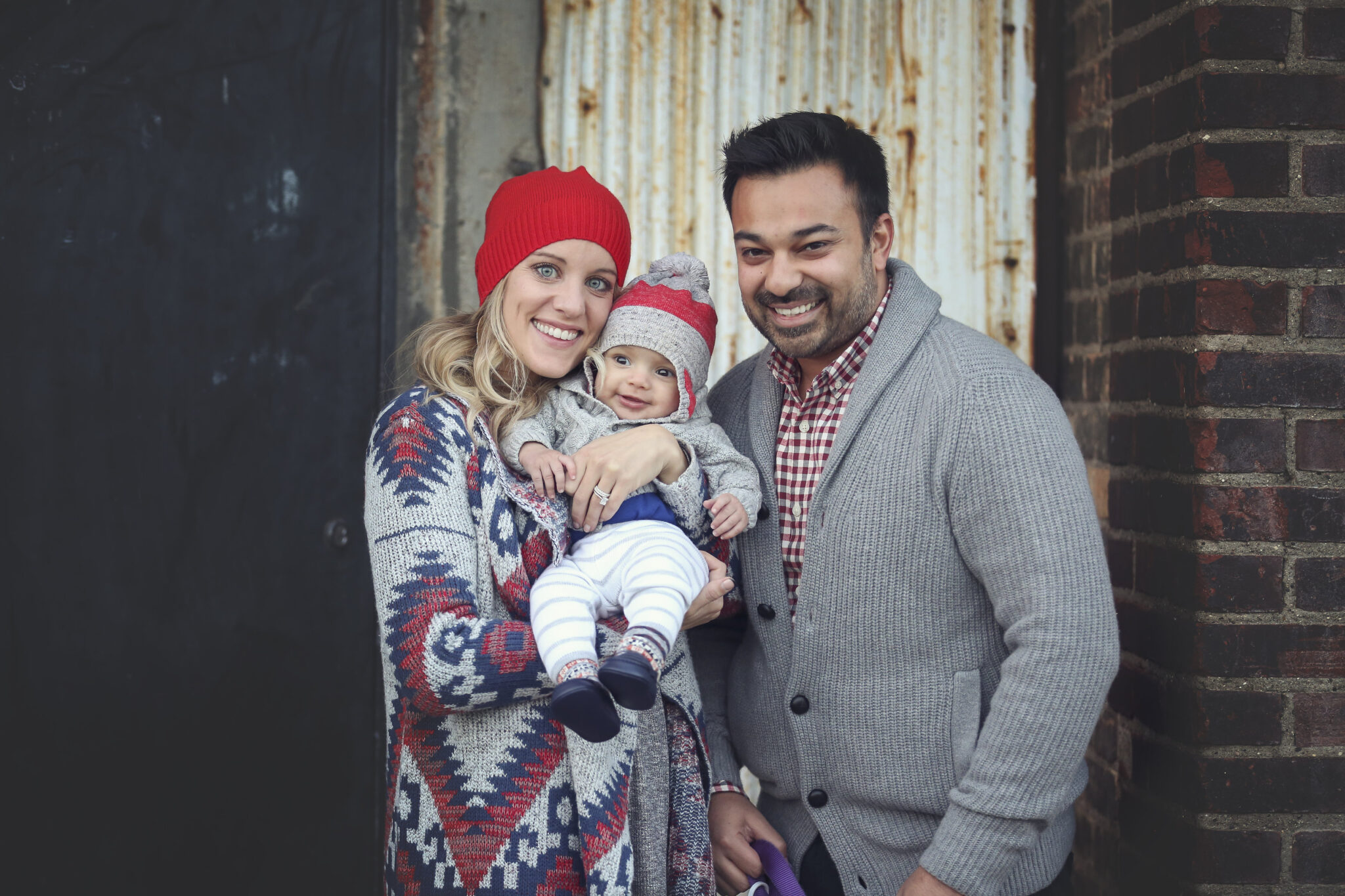 What should Mom wear for family photos?
One thing I like to do is start with myself! Let's be real, women can be the worst when it comes to choosing an outfit. If I know what I want to wear and feel best in, it's easier to pick out the rest of my families.
So what should mom wear? First, it should a step up from your everday wear. Live in ripped jeans and graphic tees? Why not try a flowy skirt and chambray top?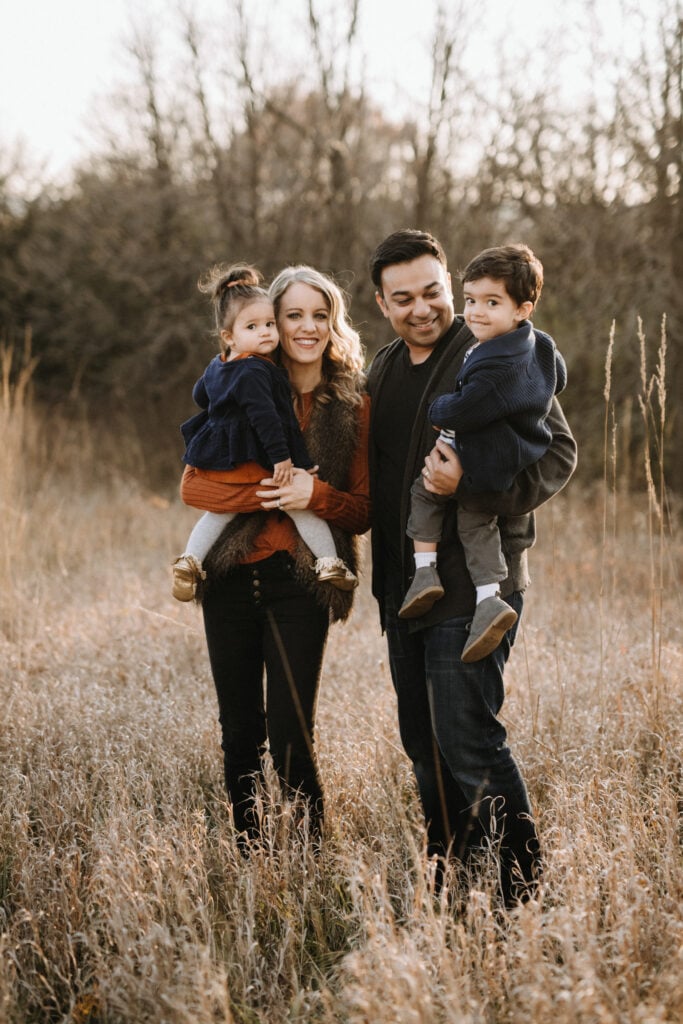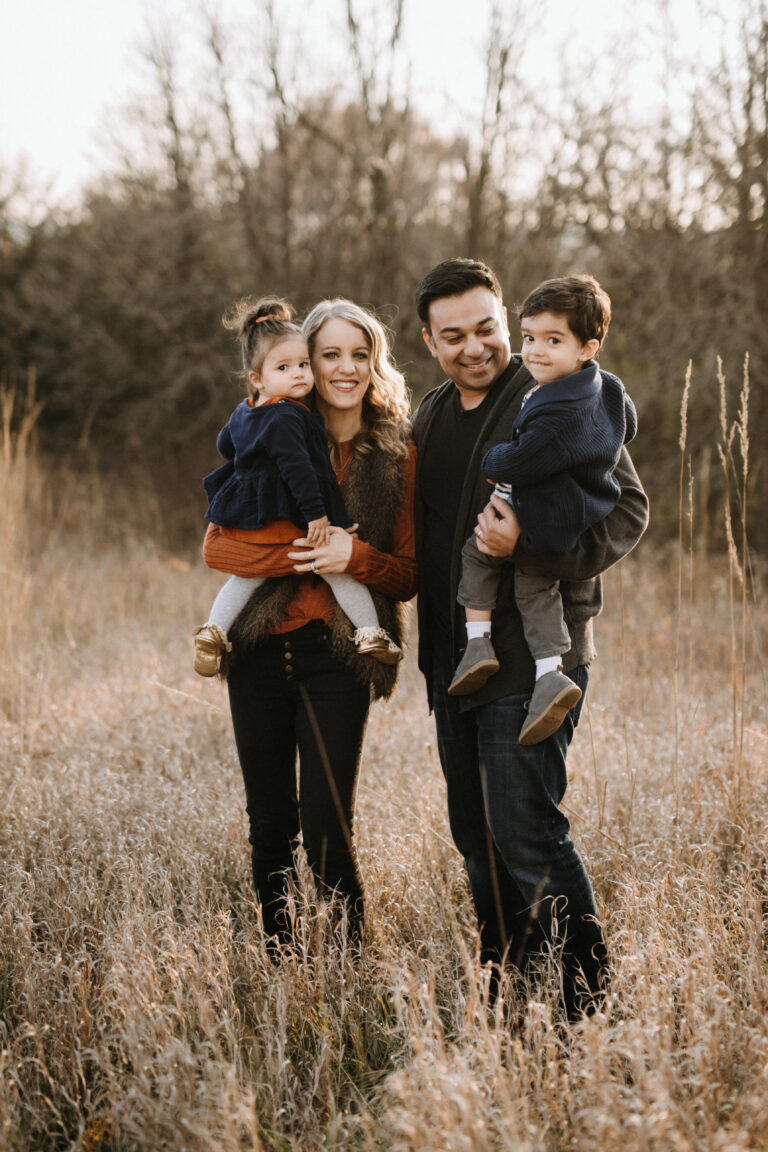 Wear something that gives you a bit of definition, not a boxy dress. You don't want to end up looking wide when you're really not! A dress with a jacket or skirt with a fitted top are great options!
Not into skirts or dresses? No problem! A nice pair of good fitting dark denim and a dressier top (think sweater, fancier tank top or lacey top) are great options.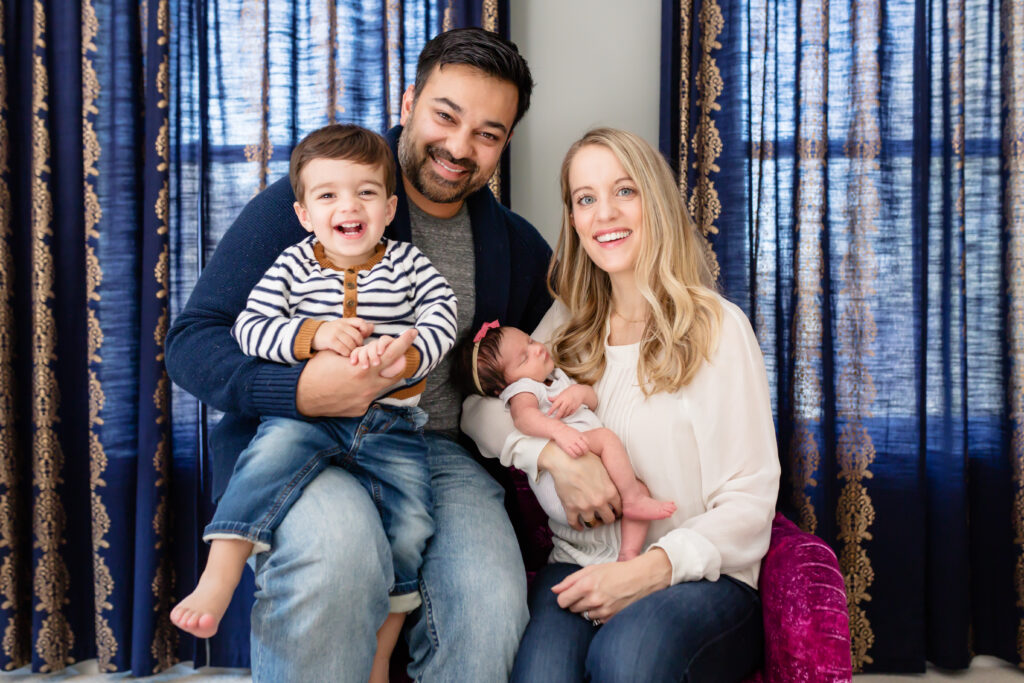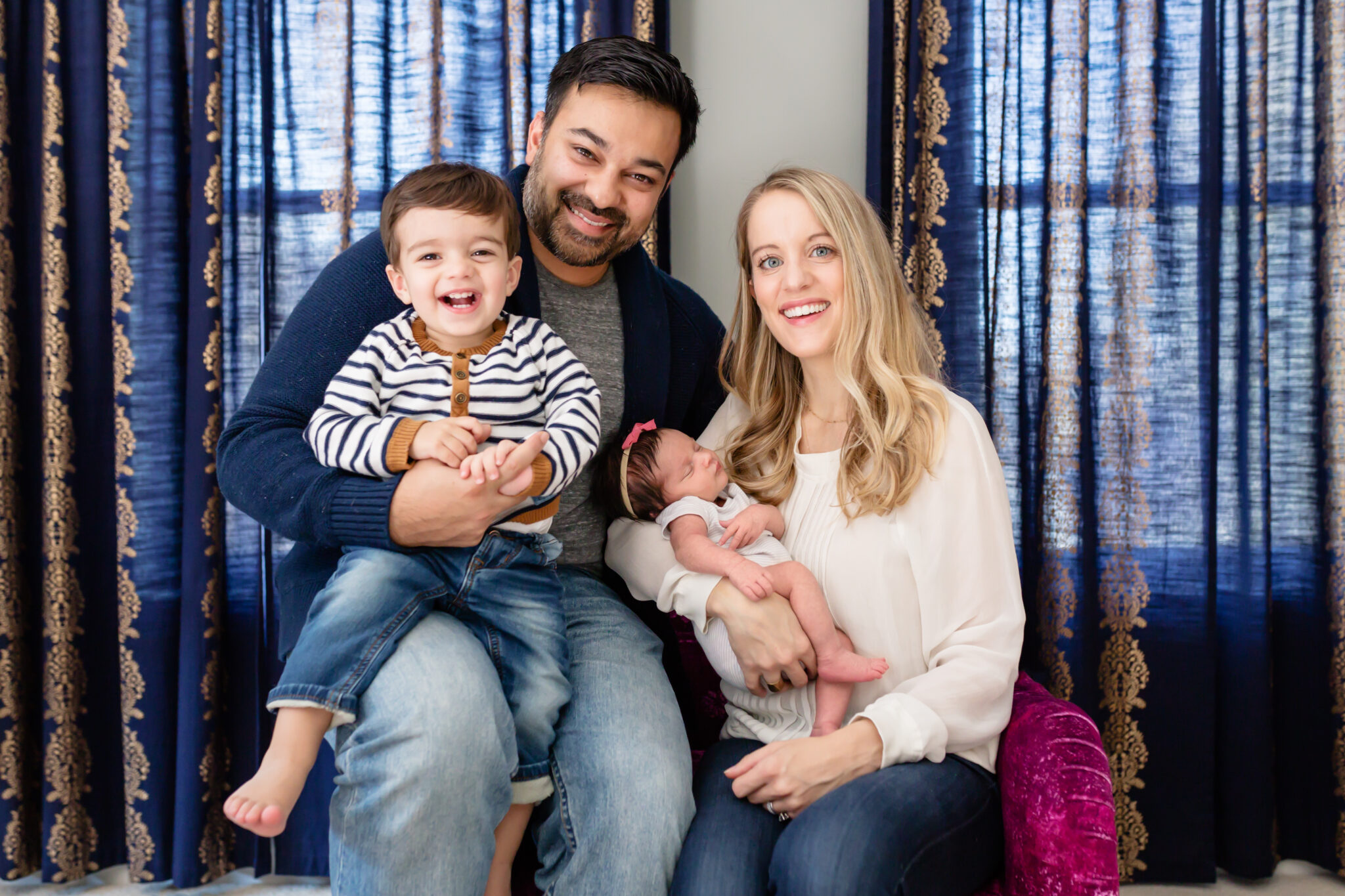 What should you not wear for family pictures?
Now a few guidelines on what NOT to wear!
Don't be matchy matchy. Trust me on this.
Skip the logos!
No baseball hats or hats that shade your face.
Oversized shirts or pants.
Skirts or dresses that are too short.
Skip the sleeveless tops.
Athletic shoes.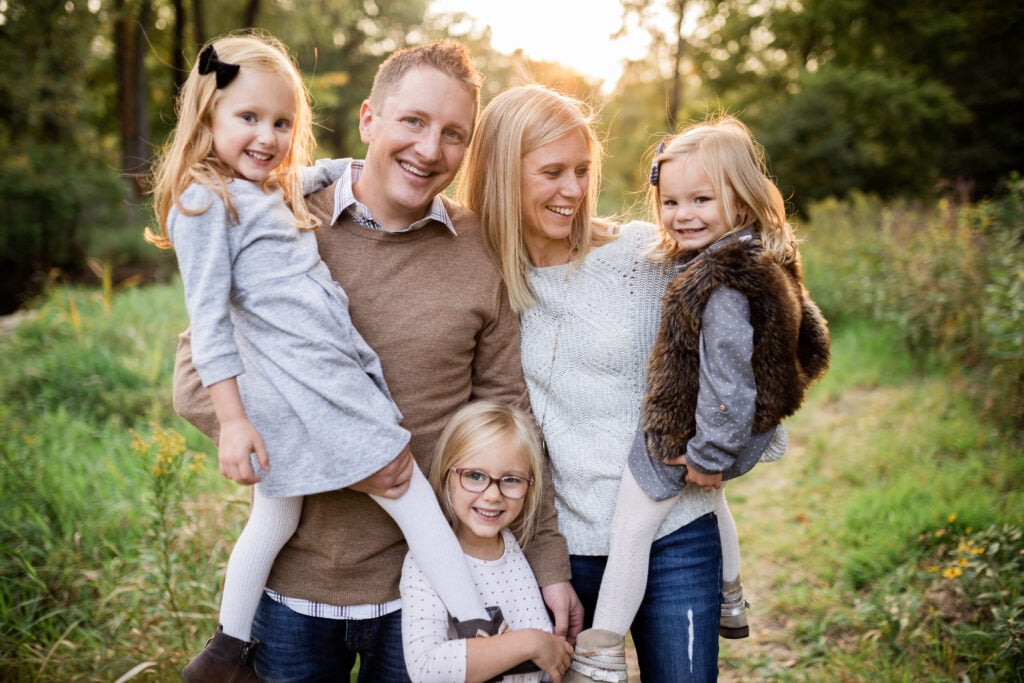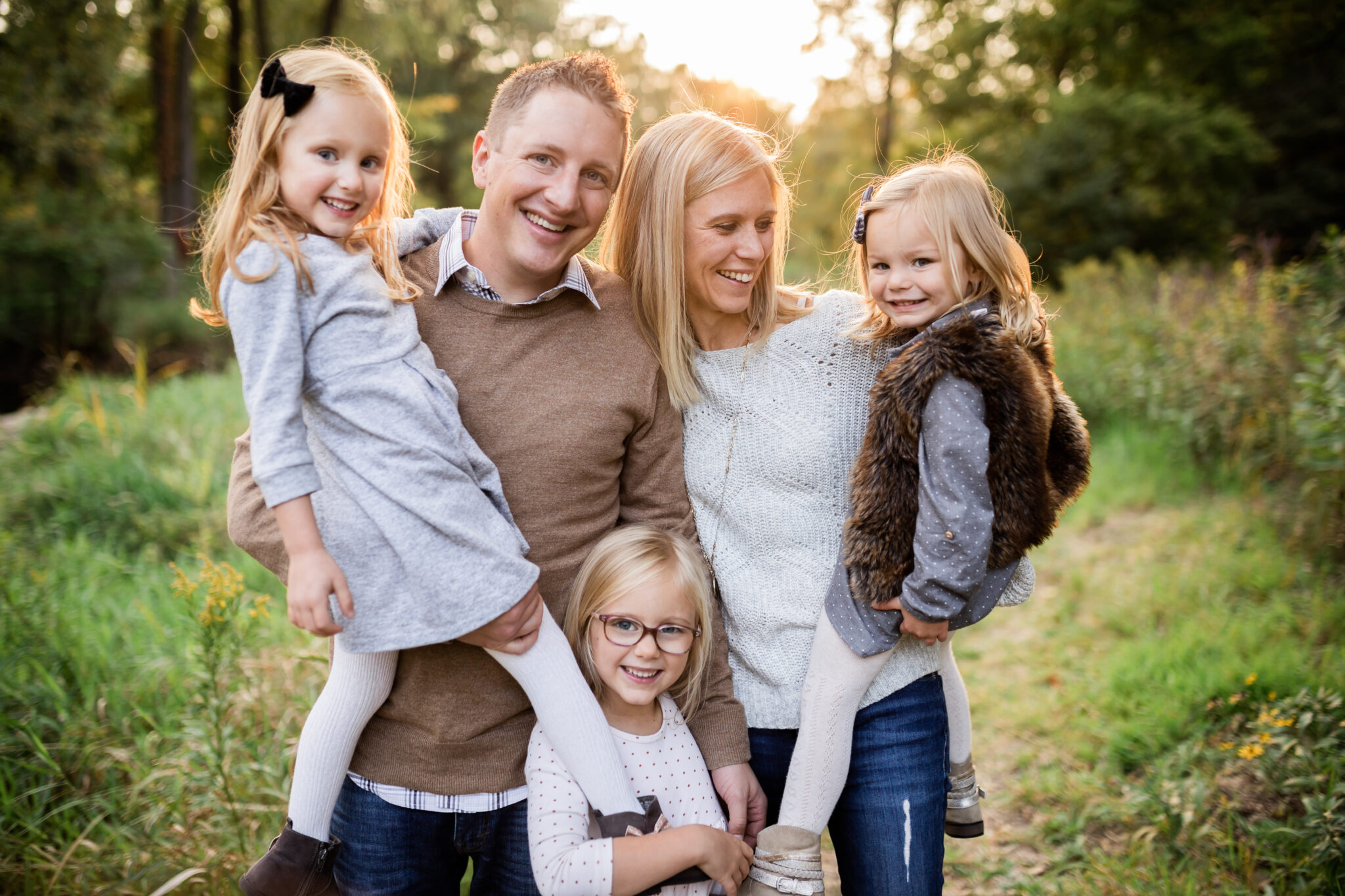 What are the best colors to wear for family pictures?
The best colors to wear for family pictures depends a bit on the season and where you're taking your photos.
Start with Neutral Colors
It's always best to start with neutrals. Ivory, grey, etc. This will ensure that your colors won't be too overpowering.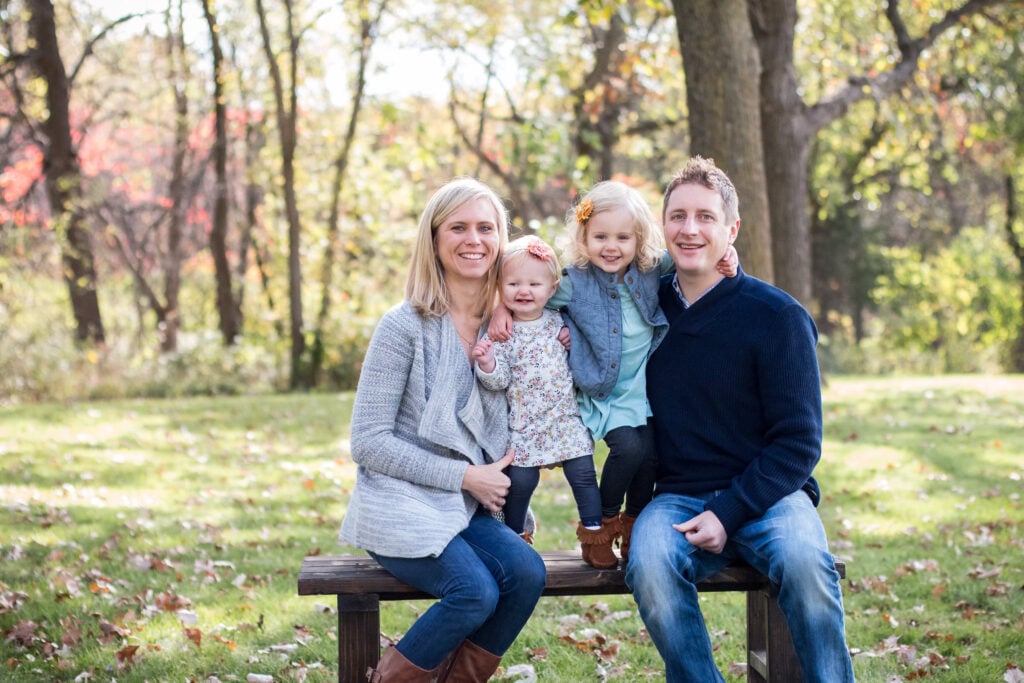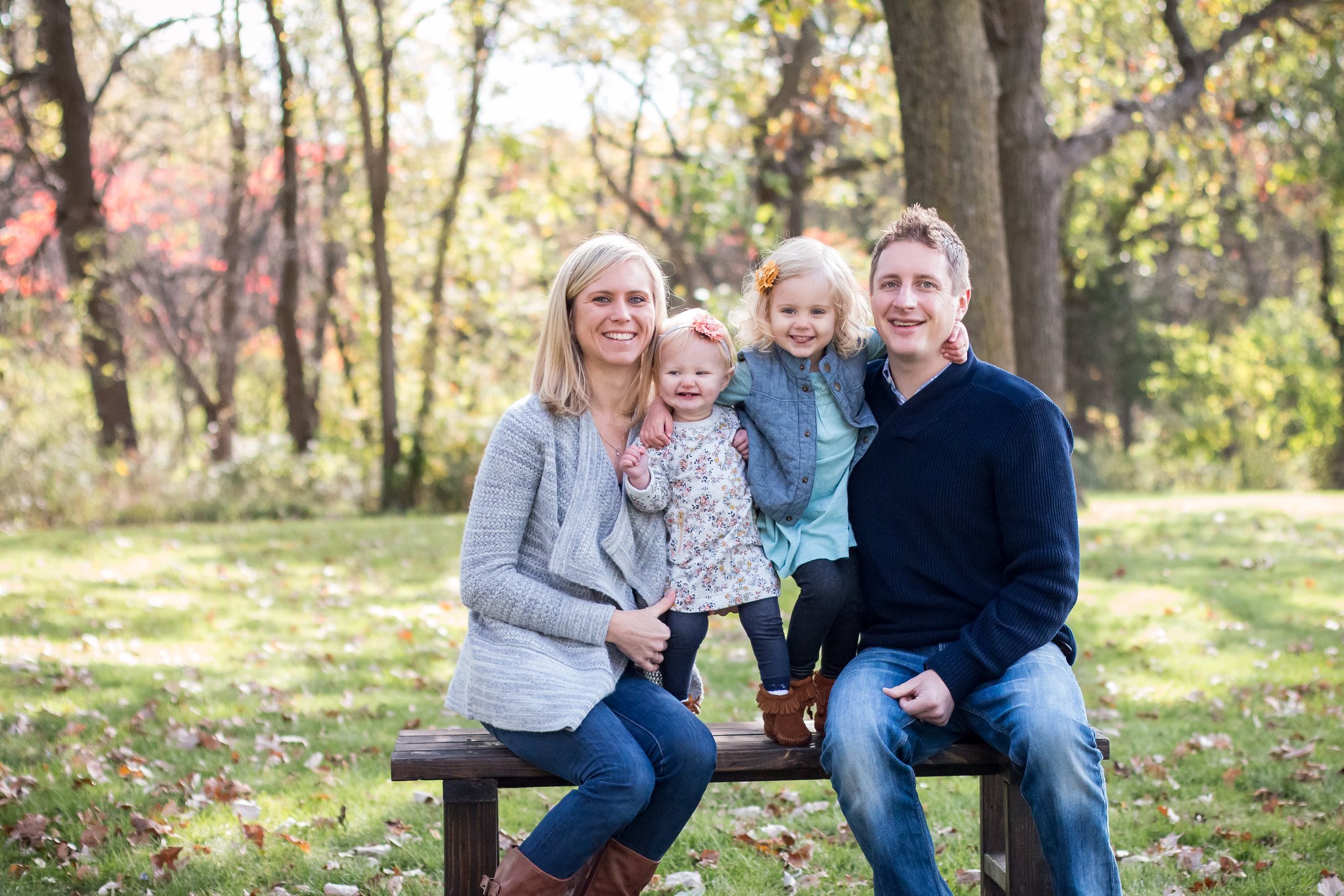 Add in One or Two Accent Colors
Depending on how big your family is, you'll want to add in accent color. Just don't go overboard!
Adding in a blue or green, red or wine, teal or pink – all depending on the season.
If you're taking photos outside take into consideration your surroundings. For outdoor fall photos colors like wine, mustard yellow and navy are great options.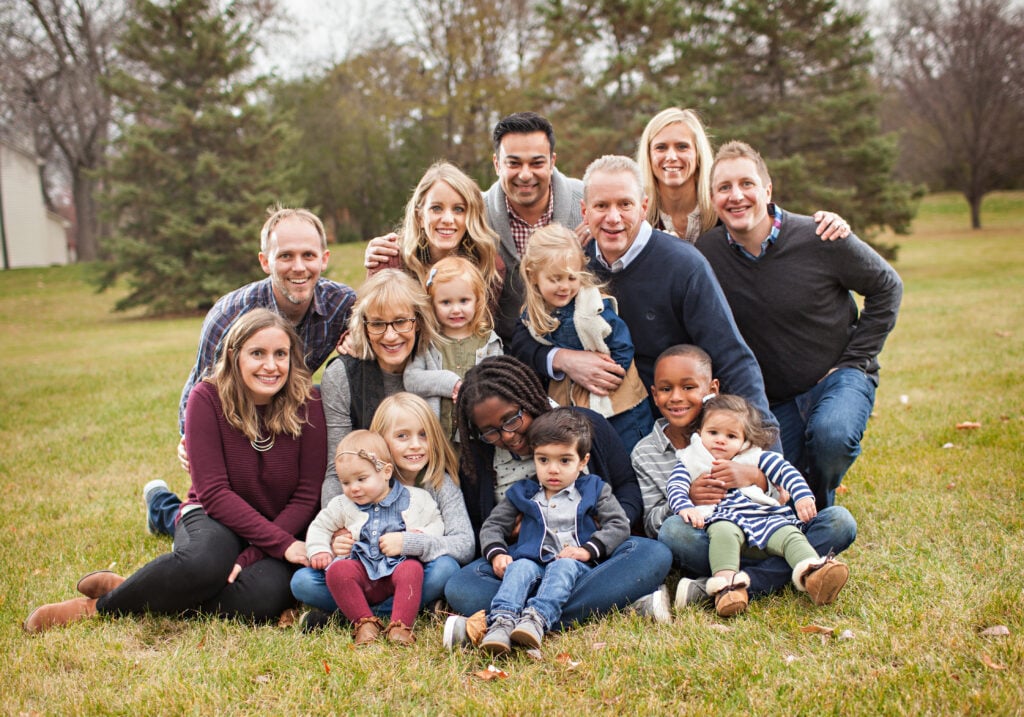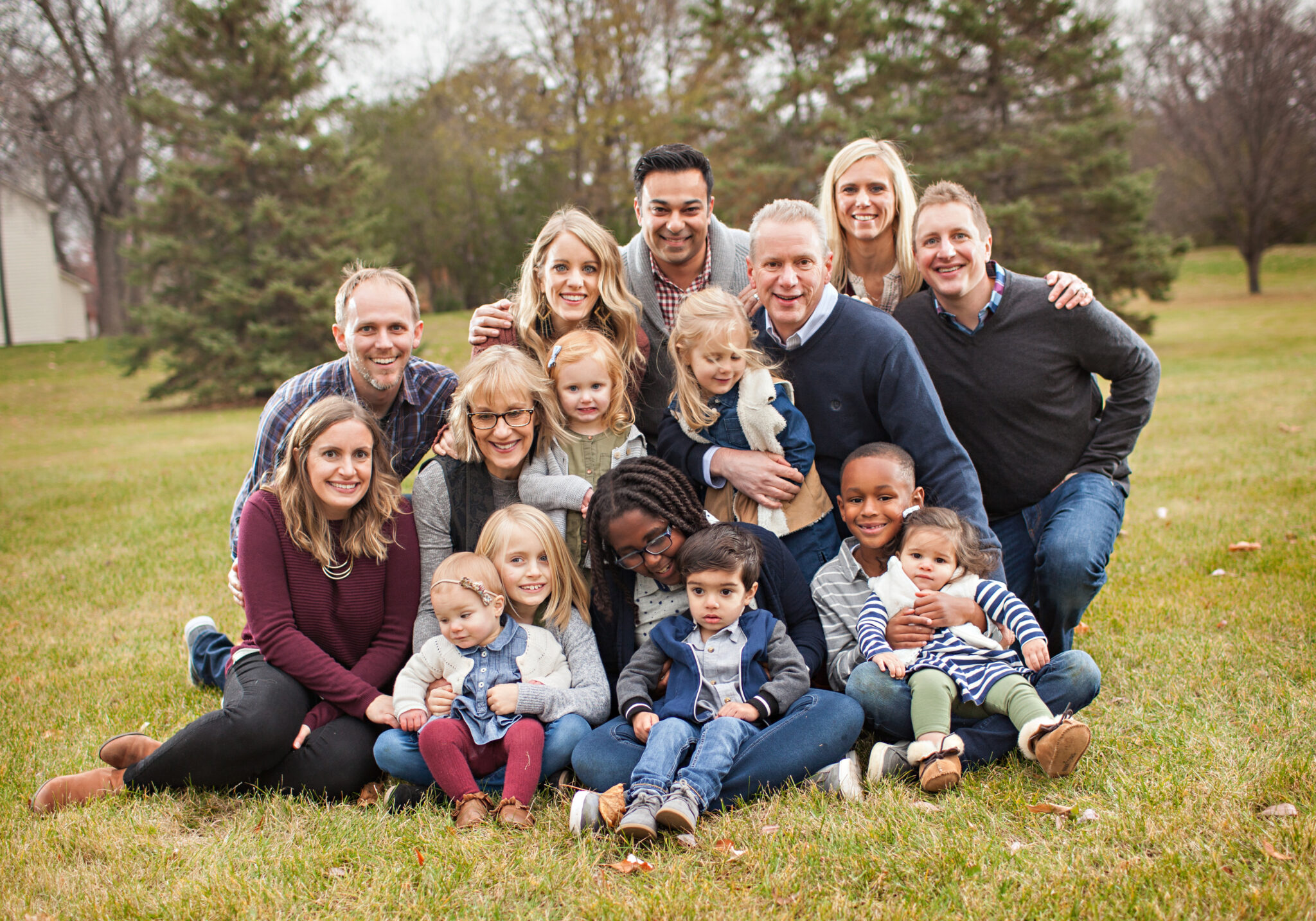 For outdoor summer photos you can brighten things up with pinks and teals.
Below are a few color schemes my family (including my sister and brother's families) have worn. Hopefully this helps you figure out a color scheme that works well for you!
Family Photo Outfits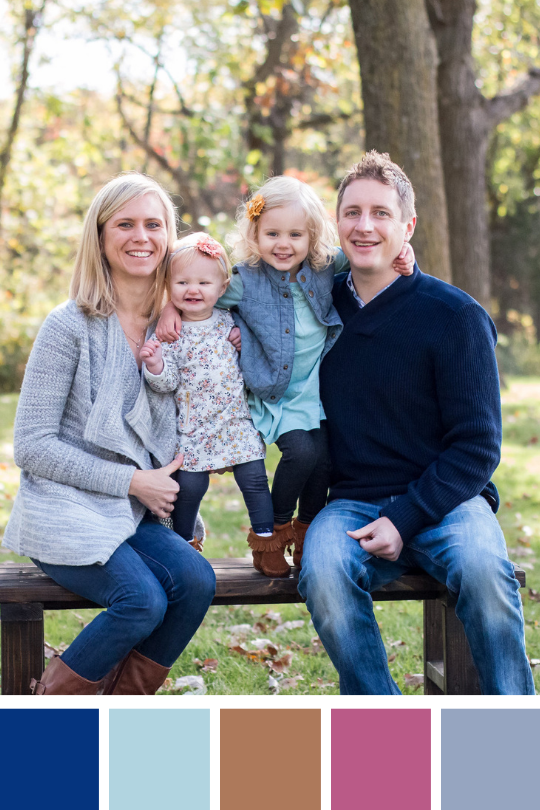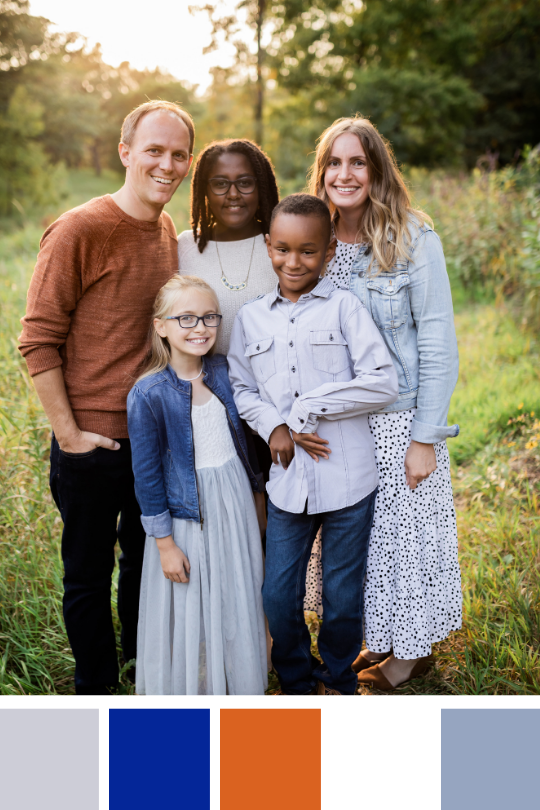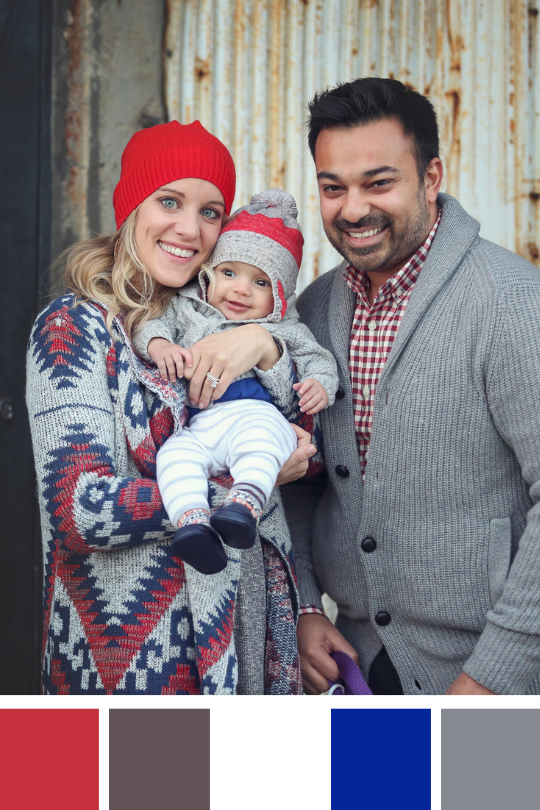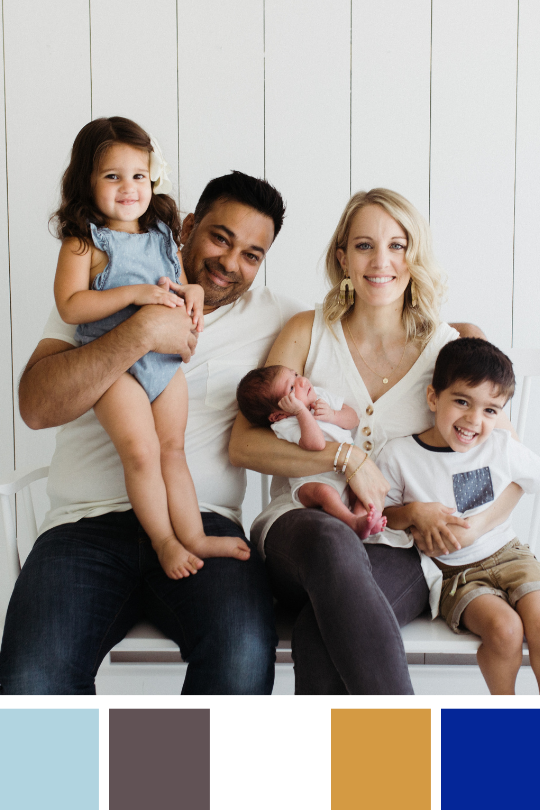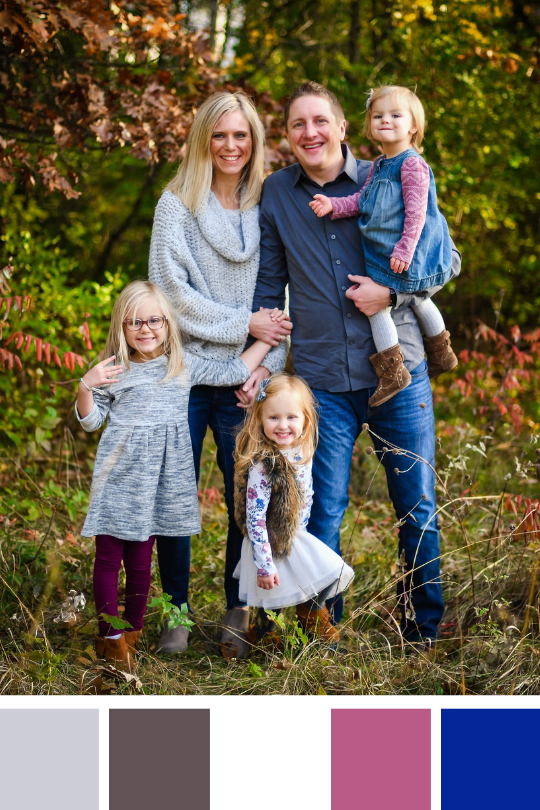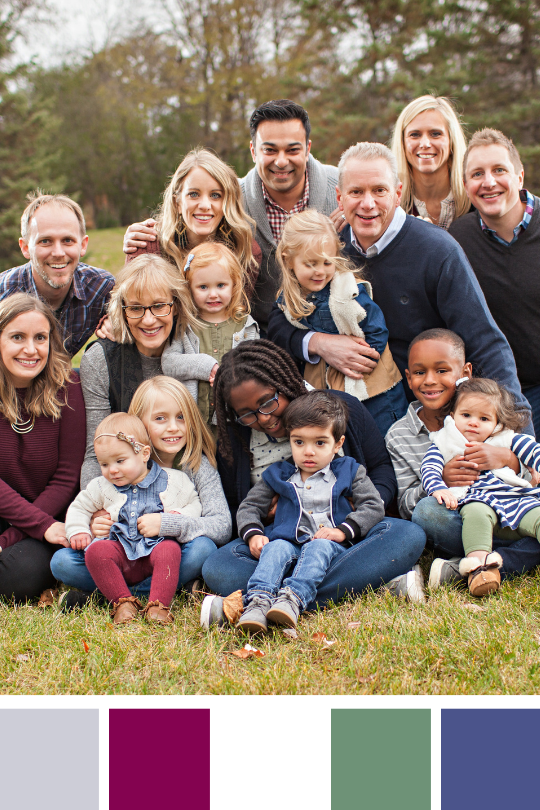 And there you have it! I hope this tips, tricks and inspiration photos helps remove some stress and overwhelm when picking your family photo outfits!
This midi skirt is a great option for family photos (it also comes in a bunch of different colors) and a fishtail braid is a fun way to do your hair for family photos!
As always, thanks so much for reading and sharing!